Happy Monday! I hope you all had a great weekend! It's hard to believe this is our last full week before the craziness of Thanksgiving and Christmas kicks in. When I realized that while looking at the calendar this morning, I realized just how much I need to get done around here before the end of the week!
This post contains affiliate links for your shopping convenience. Click here to read my full disclosure policy.
Home Projects & Updates
I hopped on Instagram Stories to show these windowpane plaid pillows I'm using in our holiday decor. I've shared them several times over the past few months, but I wanted to demonstrate how much better they look with a good insert! I didn't even use a down insert. Just this higher-quality polyfill one. My insert is in the green pillow and the store insert is in the blue pillow. Isn't hit hard to believe they're even the same size of pillow?! The quality was already pretty great and the fact they added the zipper (unlike most Target pillows) makes them a total win for me! They work great for fall, the holidays, and all through winter!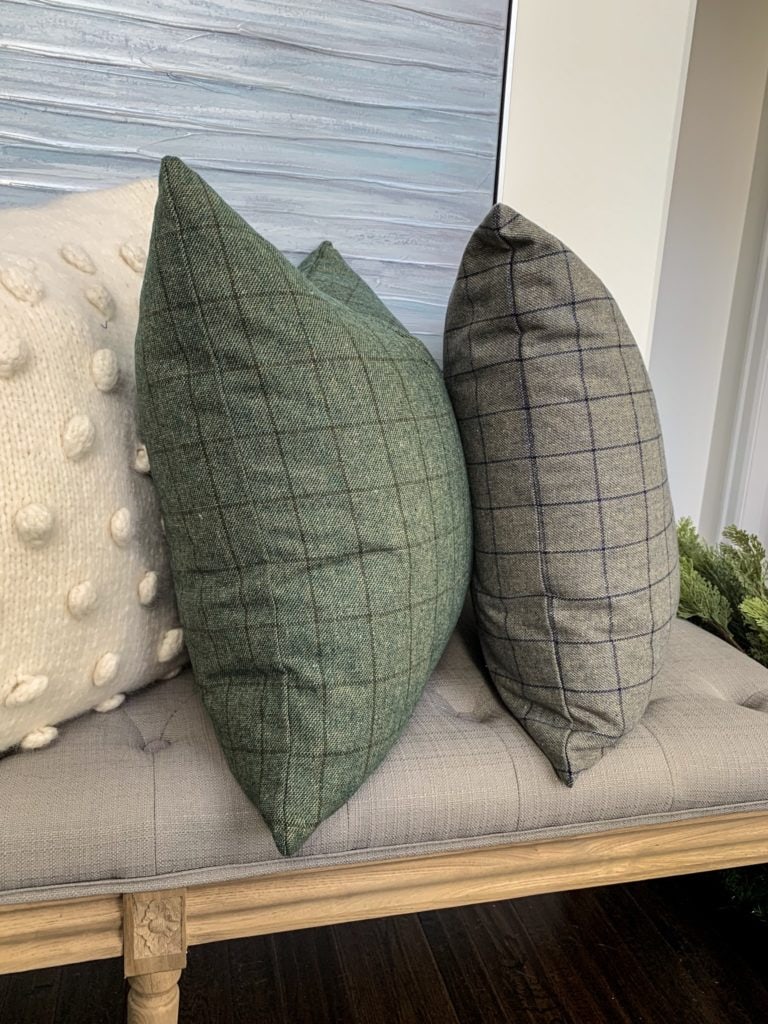 HALLWAY SOURCES: Bench | Pom Pom Pillow (look for less here) | Windowpane Pillows | Pillow Insert | Art: HomeGoods (from several years ago)
Our house is in the weird 75% fall / 25% Christmas phase. I'm hoping to even the score up a bit this week, but I do still struggle with just how far to go, since we're hosting Thanksgiving this year! But, I'm kind of loving the naked tree look right now! With just the pre-lit lights, it's such a beautiful look!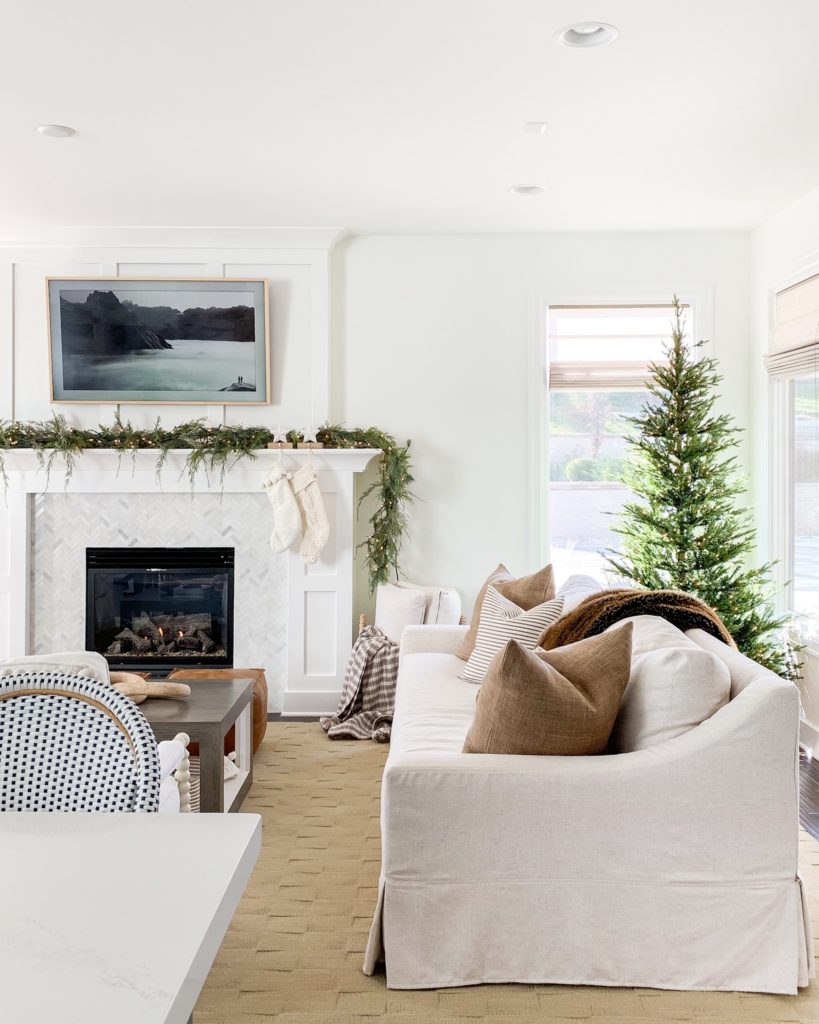 LIVING ROOM SOURCES: Linen Sofa | Bronze Linen Pillow | Striped Pillow | Christmas Tree | Pom Pom Stocking | Chunky Knit Stocking | Plaid Throw | Coffee Table | Frame TV | Leather Poufs | Kitchen Stools | Garland: Old from Pier1
I'm hoping to make some more decorating progress this week – at least in areas of our home that I'm not as worried about for Thanksgiving!
Top Sellers of the Week
Following were the top sellers across all of my channels for the past week!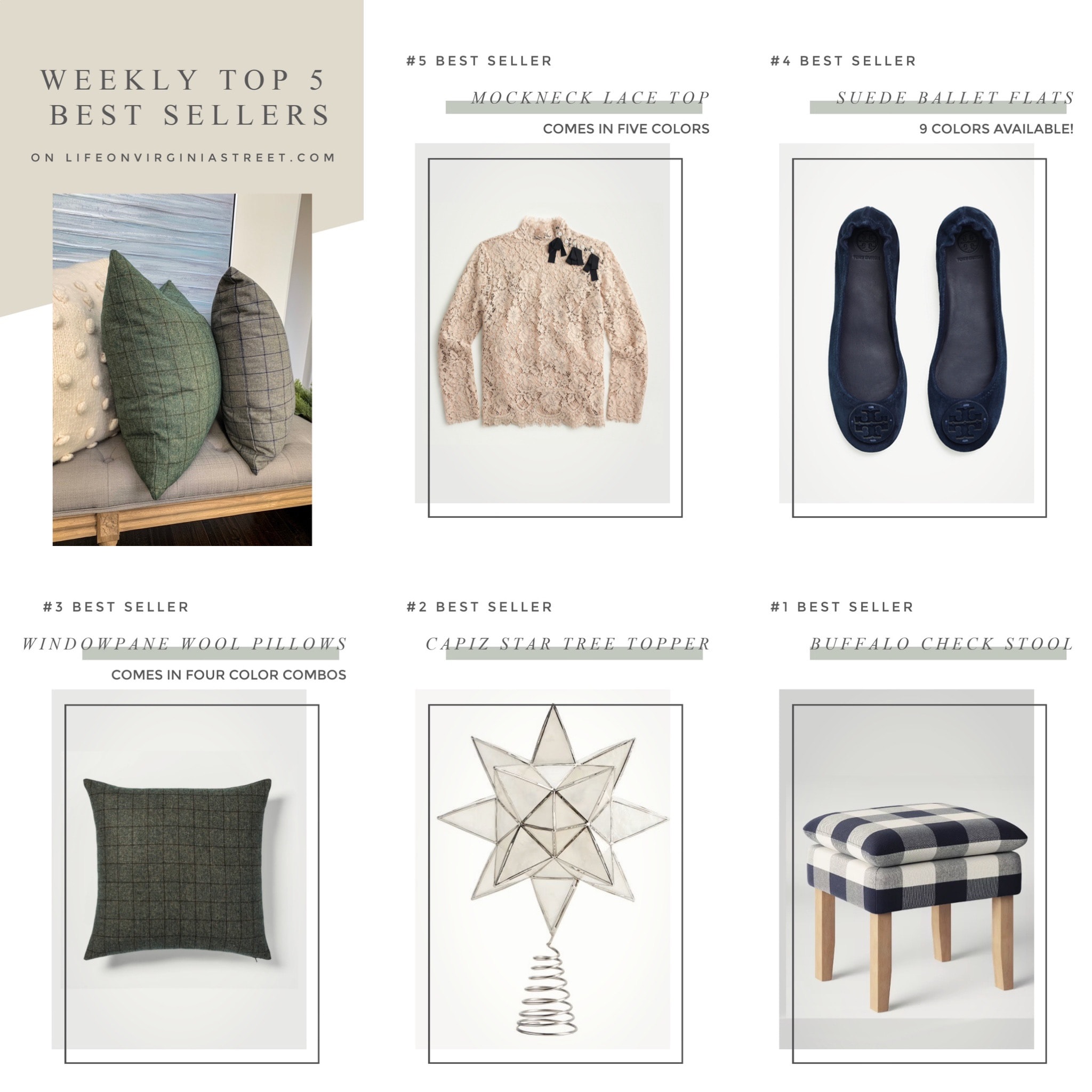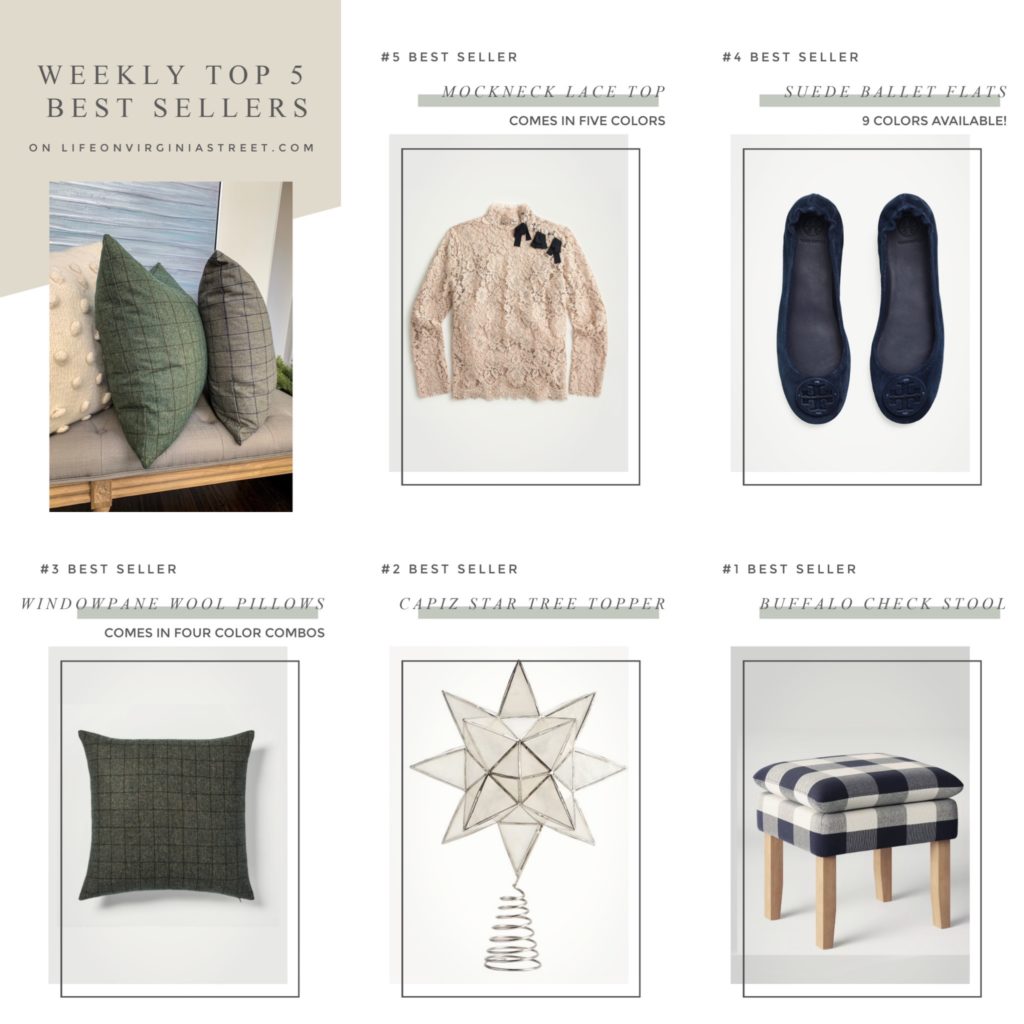 BEST SELLERS (each number is clickable): #5 | #4 | #3 | #2 | #1
Around Town (and Chattanooga) & For Fun
We spent most of the week in Chattanooga last week. I had only been there one other time, so it was fun to see the city in a new season. This was our view from our room at the Westin. Such a cute little downtown!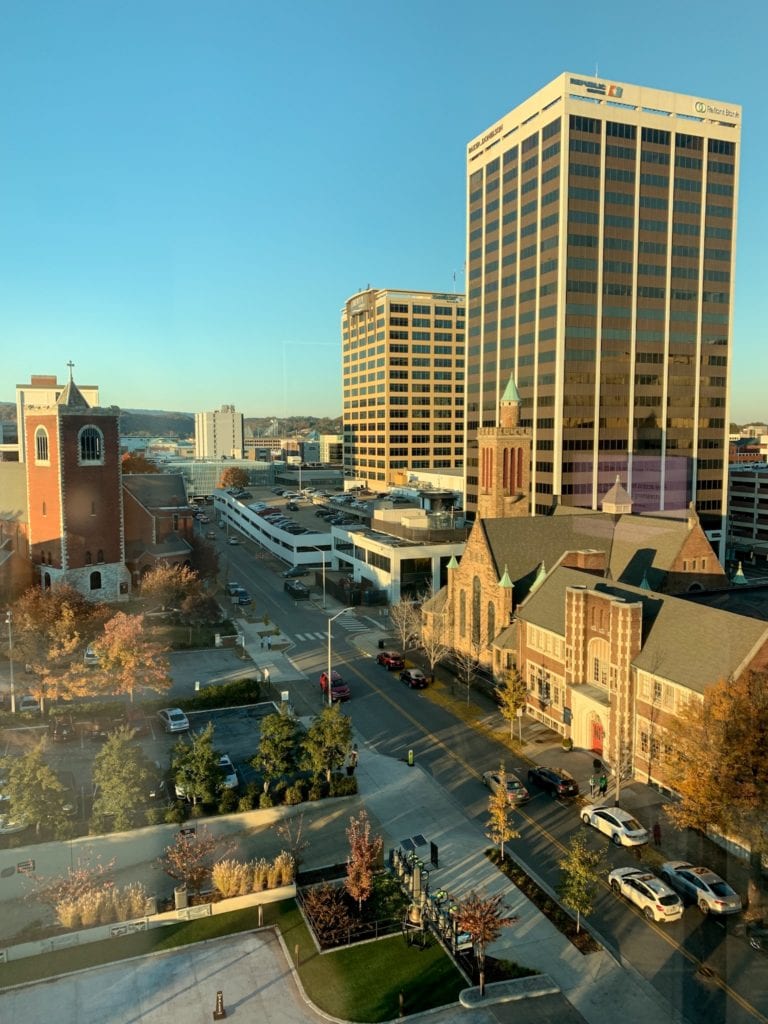 Our first night there, we went to dinner again at Citron Et Sel since it was a quick walk from our hotel. The restaurant scene is a good one there!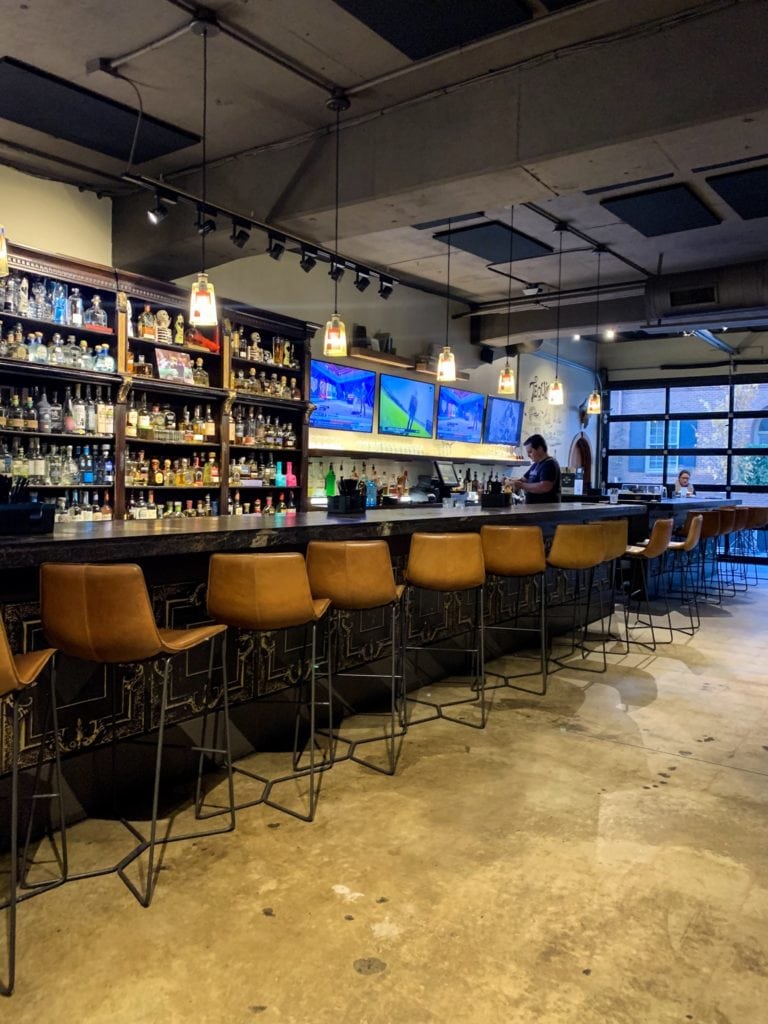 We spent most of Thursday and Friday meeting with/interviewing property managers in the mornings, and then driving the streets of the entire city in the afternoons. It was exhausting, but we definitely got a much better feel for the city and felt like all the property managers we met with were excellent! We have some more legwork to do on our end now that we're home, but we may start looking more aggressively for some properties there for our rental business. I don't think I elaborated much here last week, but I hopped on Stories to explain while we were there. Omaha has just gotten really expensive (for the entry-level houses we're looking for) and our property taxes here are beyond ridiculous. So, from a business standpoint, we're not sure we have much opportunity left in Omaha. But, Chattanooga feels a bit like Omaha five or six years ago before the chaos all set in. Not only that, they don't have state income tax and their property taxes are pennies compared to ours.
So, long story even longer… 😉 Before we really actually considered looking at properties there, we needed to make sure we had a good property manager lined up in case we found something. Living remotely, it would be nearly impossible for us to manage them from Omaha. Thankfully we found three really solid choices and now know the areas of town a whole lot better to begin our search.
While out exploring, we parked near the lake to check out the views. It's such a beautiful area!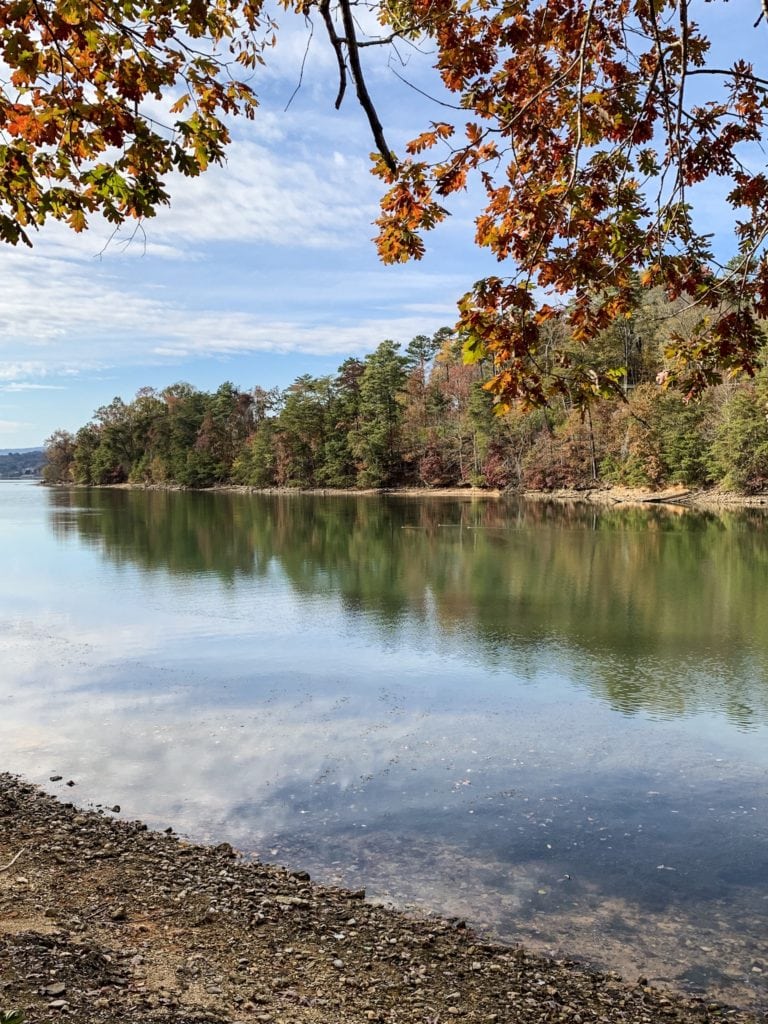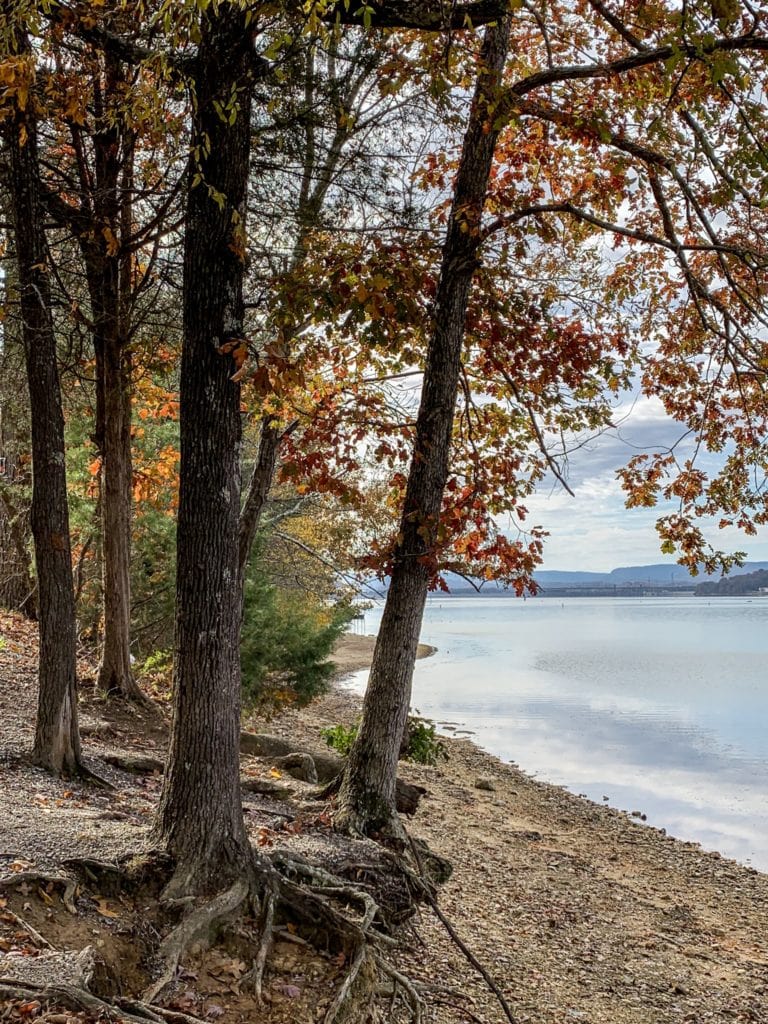 Our last night in town, we at dinner at Alimentari. We started with charcuterie and then I ordered the burrata for my main course (random I know). But, this may have been one of the best combinations of food I have ever tried. I'm definitely going to try and recreate it! It included burrata, pumpkin, fried sage, pomegranate, and candied pumpkin seeds, all drizzled with balsamic. Soooo good! I feel like it would make a really delicious Thanksgiving starter if I get extra ambitious 😉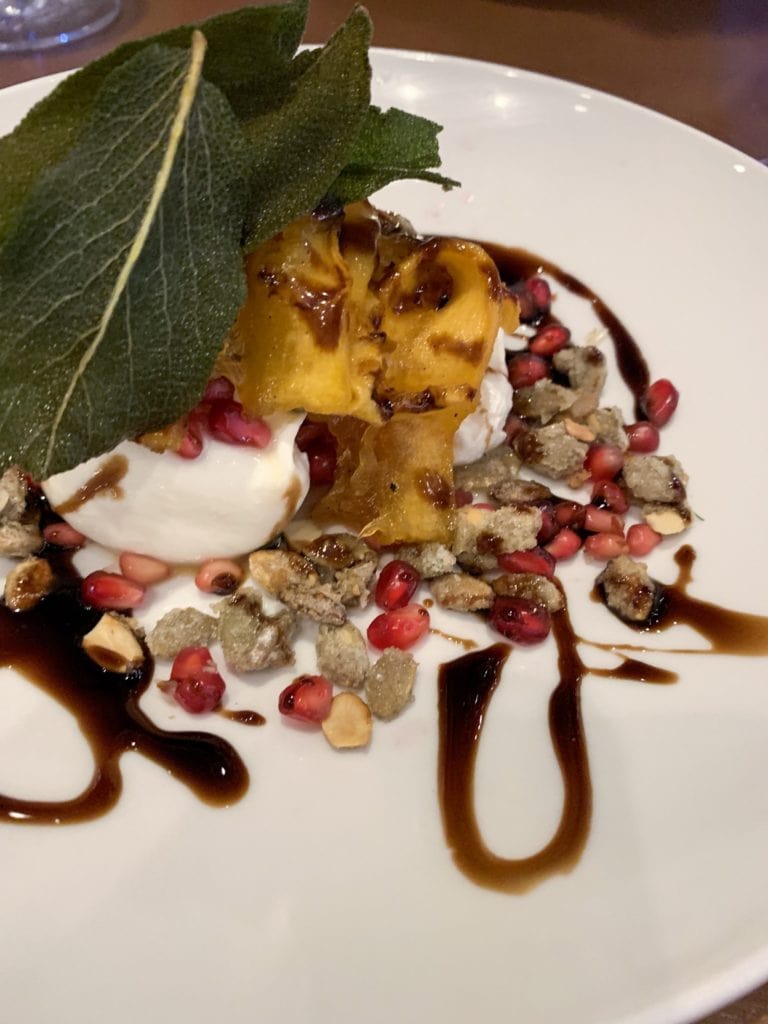 We saw this cute umbrella alley and had to snap a quick selfie before heading back to the hotel!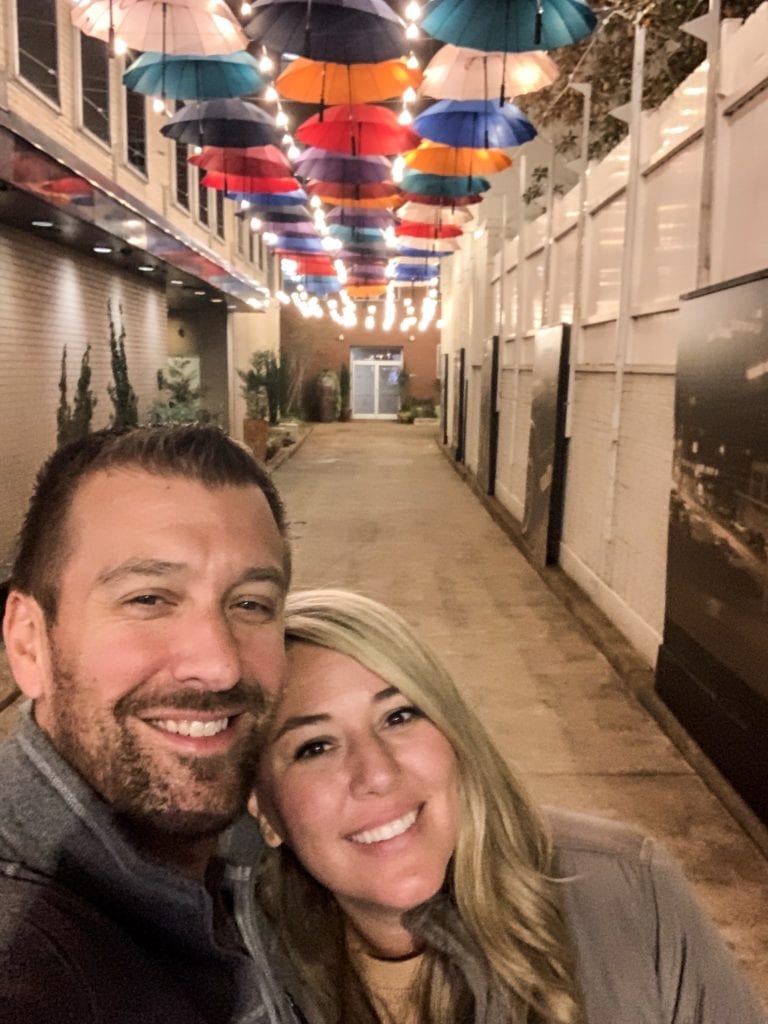 We were set to leave Chattanooga around lunch time on Saturday. But our flight got delayed multiple times and we ended up getting home about five hours late. It made for a long day, but we were glad we opted to come home on a Saturday rather Sunday. It was such a productive trip, and we were glad we could squeeze it in before Kurtis' surgery, or else it likely would have been March before we could get out there! I'll keep you posted on any updates in this area.
Zoe, Nick and Jill swung over Sunday evening after dinner. Zoe gets more and more obsessed with the cats each time she comes over. Somehow, she's befriended Hawkeye. He is the most scared of people in general, so it's so funny how it bonds with her.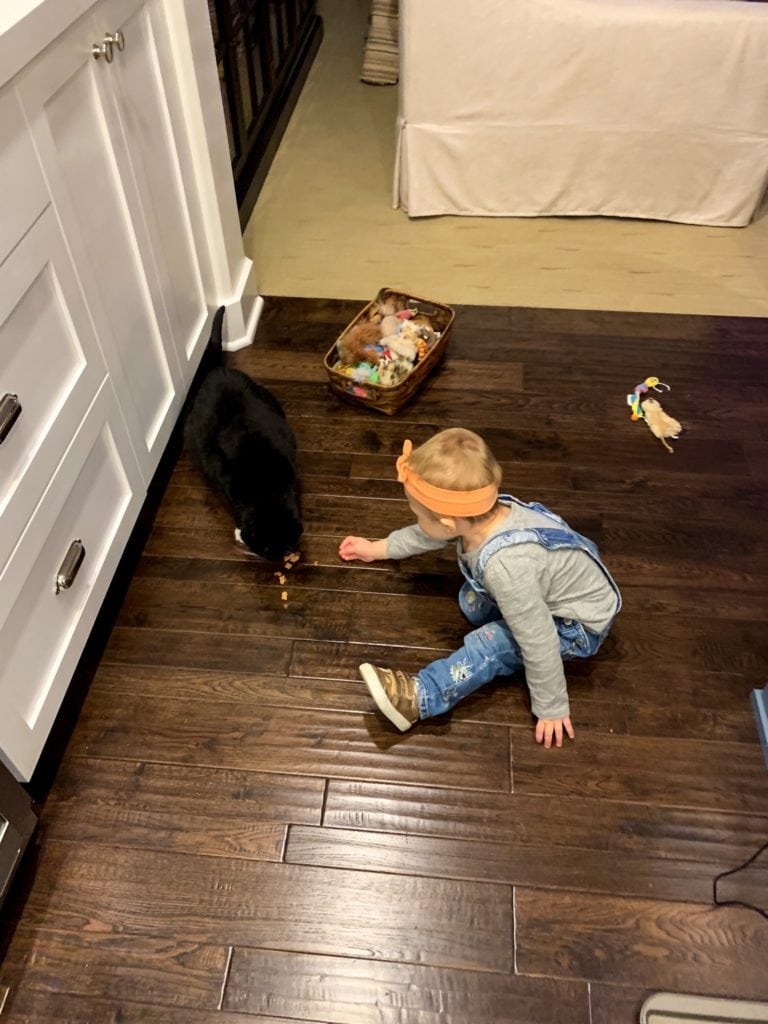 It's rare he even lets us pet him unless it's on his terms, but he basically lets Zoe do anything. It's so cute!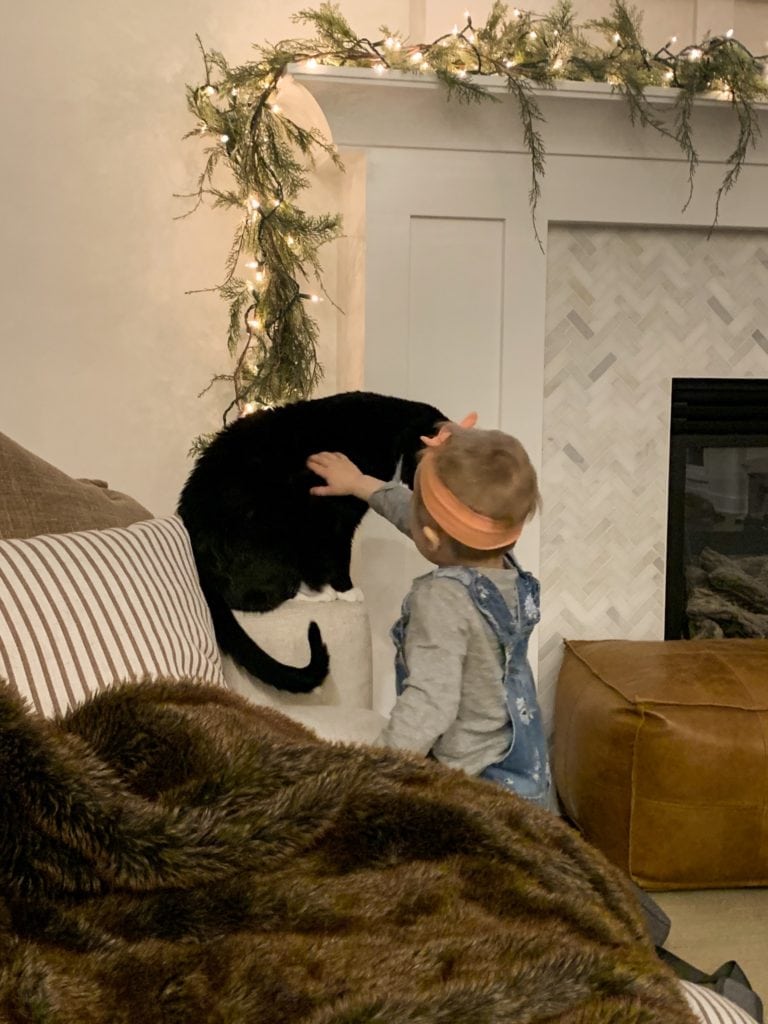 I'm expecting a really busy week ahead! Lots to do before Thanksgiving next week and then we leave town to do an early Christmas vacation with my family! I also have a casual dinner with some editors of Traditional Home magazine this week so that should be a lot of fun as well!
Recent Buys & Sales
Following are some of the current sales that have carried over from the weekend! You can also check out my top picks from the weekend sales here.
I hope you all have a great week!
If you would like to follow along on more of my home decor, DIY, lifestyle, travel and other posts, I'd love to have you follow me on any of the following:
Pinterest | Instagram | Facebook | Twitter
disclosure: some affiliate links used