I hope you all had a great weekend! Ours flew by way too fast this week so I think I'm already ready for another weekend 🙂
This post contains affiliate links for your shopping convenience. Click here to read my full disclosure policy.
Home Projects & Updates
Henley is always my "helper" when I work on projects throughout the week. Here she is helping me refresh the bedding in the guest bedroom for this post 😉 I love that she turned the fitted sheet into a little hammock of sorts for herself.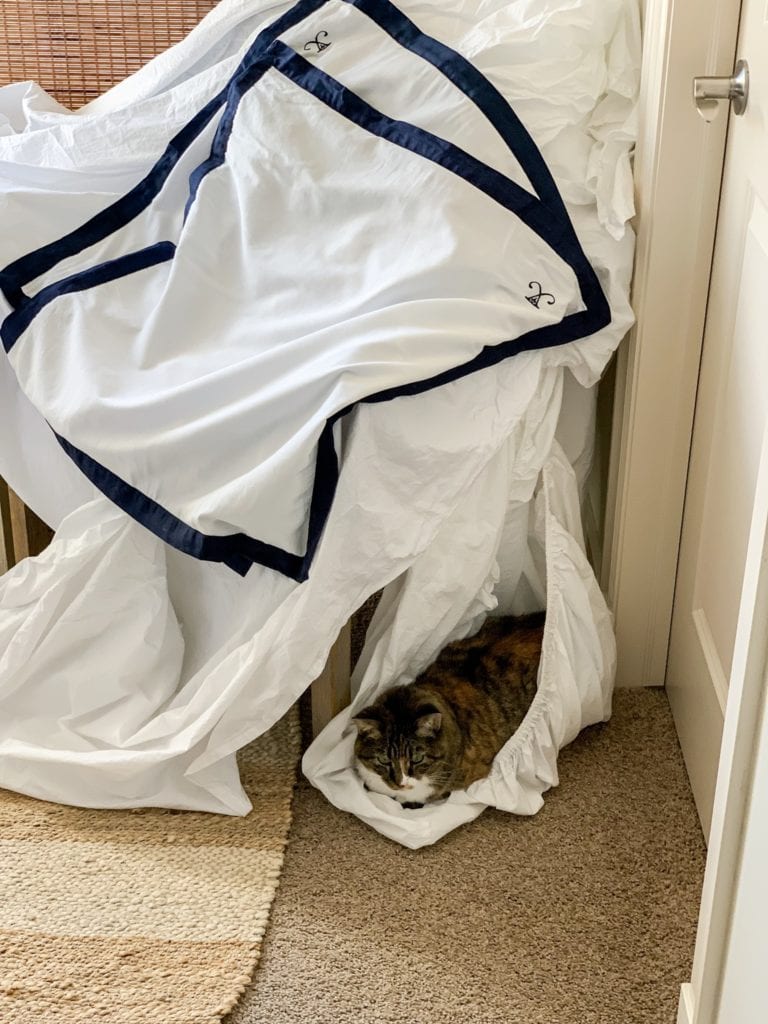 Remember way back in early August when I ordered new bookcases for our office? Yeah, I had basically forgotten too since they were delivered last week nearly two months past when promised. Turns out not only was the delivery ridiculously slow, apparently the white glove service One Kings Lane offers only includes dropping items in your entryway and you still have to handle it. Kurtis had an event the night they were delivered so I took matters into my own hands! You can see the other options I considered here.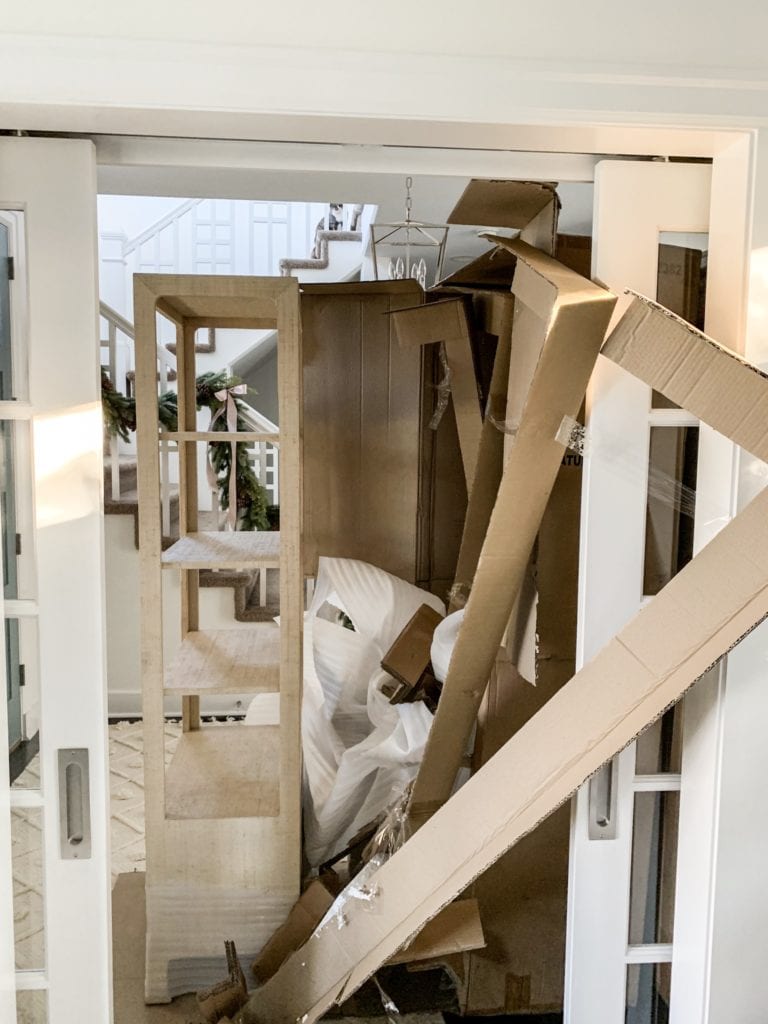 The sun had started to set so our entryway had a bit of pink tone to it, but here you can see what one of the bookcases looks like in all it's raffia glory! So glad they finally got here and that they're as beautiful as I had hoped. The drawers are going to come in handy for us!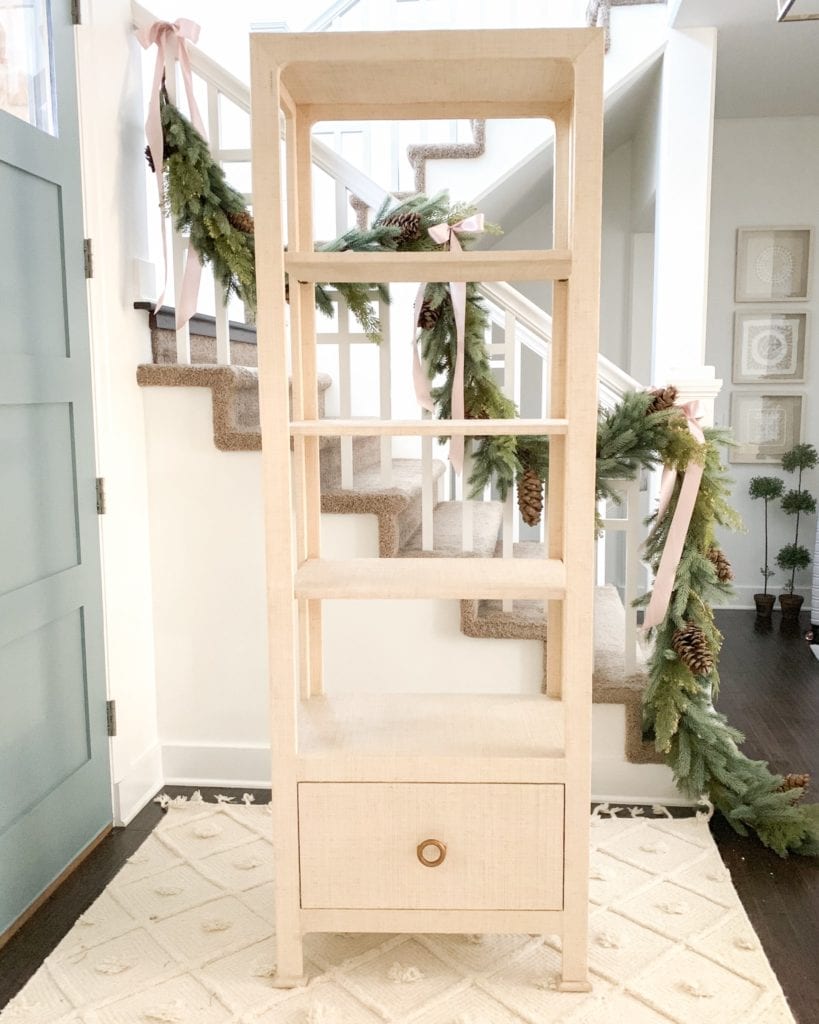 I added some fall layers to our bed last week in the form of this buffalo check bedding.  We have our lamps on these dimmable timers so we have them programmed to come on at the same time each night. We have this feature on so many of the other lights in our home, so it was nice to add a set here, as well! I love that we can turn our lights on our off with our phones too!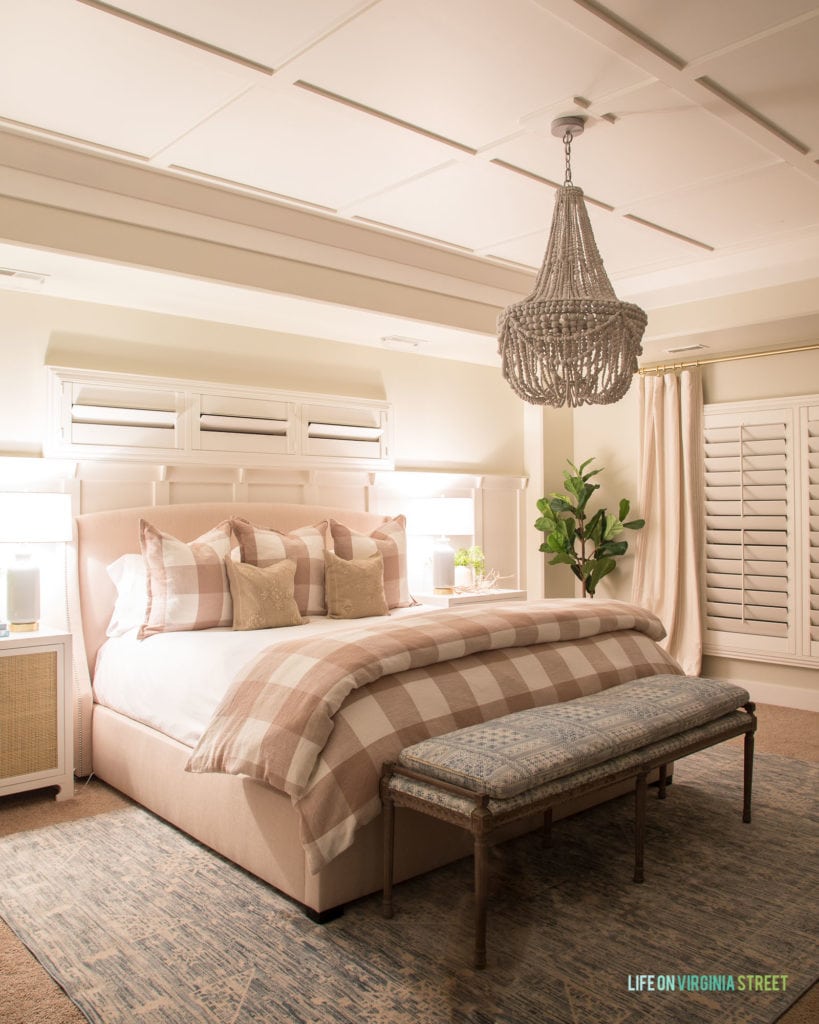 MASTER BEDROOM SOURCES: Buffalo Check Duvet & Shams | Embroidered Pillows | Bench | Cane Nightstands | Bead Chandelier | Rug | Faux Fiddle Leaf Fig Tree | Lamps | Striped Drapes | Similar Bed Frame
I spent a lot of my time last week moving to a new design for my blog. I usually just buy a template and then do all the behind-the-scenes work by myself. From a functional standpoint, you probably won't notice much difference. But, for all my mobile readers especially, hopefully the larger and bolder font will make it easier to read! If not, I'd love to hear your feedback (including the link color)! For my desktop users, the only real difference you may notice (in addition to the font changes) is that the search button is now in the upper left hand of the page (the magnifying glass that you can click for a search box). I'm looking to make a few other minor tweaks this week but may need to turn to the pros for those 🙂
Oh, and if you're on the hunt for a Christmas tree collar, I updated this post with items that are now in stock this year! I only want to mention it because last year so many sold out by mid-November!
Top Sellers Of The Week
Following were the top sellers across all of my channels for the past week! I actually had a few more items from this post make the list, but they have either sold out already or have very limited sizing remaining so I included the next items in line.
Around Town & For Fun
You know the saying "when it rains, it pours"? Well, that was our week last week. The company that closed our sprinkler system realized that our lines had been punctured when we got our lawn aerated this year. Turns out some of our lines were only an inch or two under the ground and likely need to be redone in some areas. We also woke up one day to hear one of our sump pumps running. This is the pump that literally had never had water in it ever in the history of living here (the pit was so dry it had cobwebs in it). Turns out, we had water leaking outside that should have been turned off days prior. Thankfully no damage but definitely one of those scary moments when you wonder whey there is water flowing into your sump pump! Kurtis then noticed mid-last week that there was a big gouge missing out of his tire, and basically it was going to blow at any time. So we've only had one car for almost a week. He had also been wanting to go mattress shopping because ours has gotten really bad lately. So we had it on the docket to go test some this weekend. Then to our surprise, our dryer quit working last week (and our washing machine had been doing super weird things the week prior).
So Friday night we had to shop for a washer and dryer! Adulting is fun! It definitely ended up being an expensive week, but we're hopeful the bad luck is now out of our system! I got a ton of great suggestions for mattresses and washer/dryers on Instagram so once I figure out a good way to compile them all, I'll be sure to share here on the blog!
Saturday morning we headed down to Lincoln for some tailgating before the Husker game. We had friends from Kurtis' work that flew in from Florida, Georgia and Tennessee and it was great to catch up. We had a shrimp boil and it was so delicious!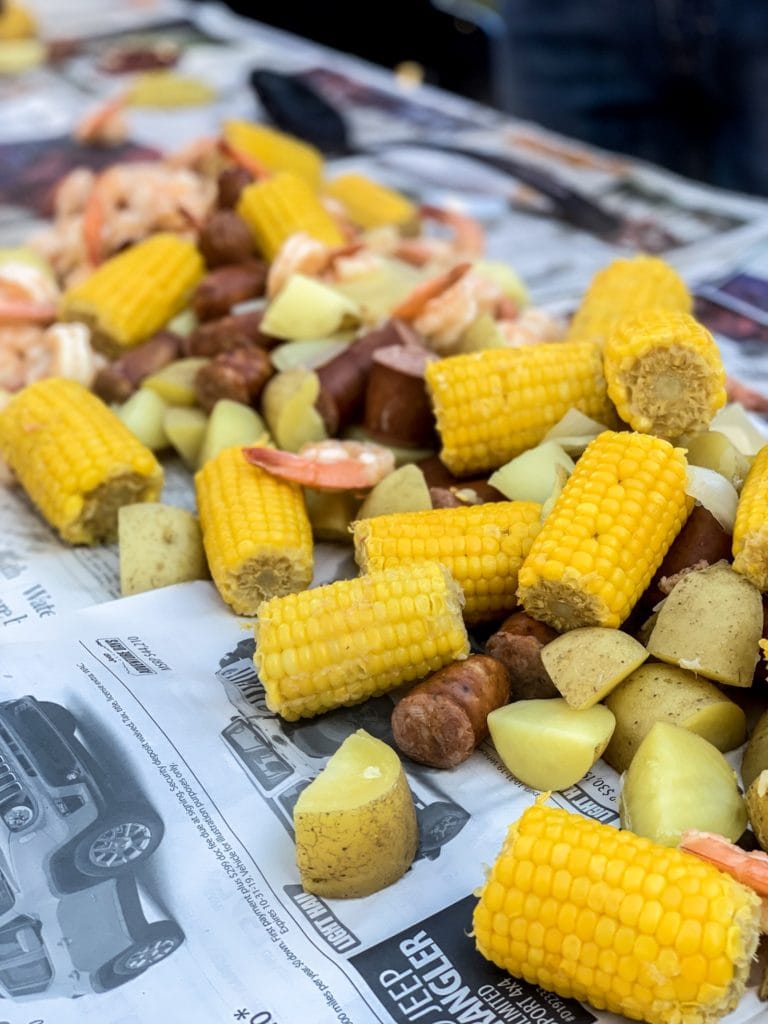 Hawkeye loves snagging Kurtis' chair when he leaves the room. He usually sleeps in that chair all day long when I'm working in the office! And here you can get a glimpse of one of the bookcases in place after we moved them Sunday morning.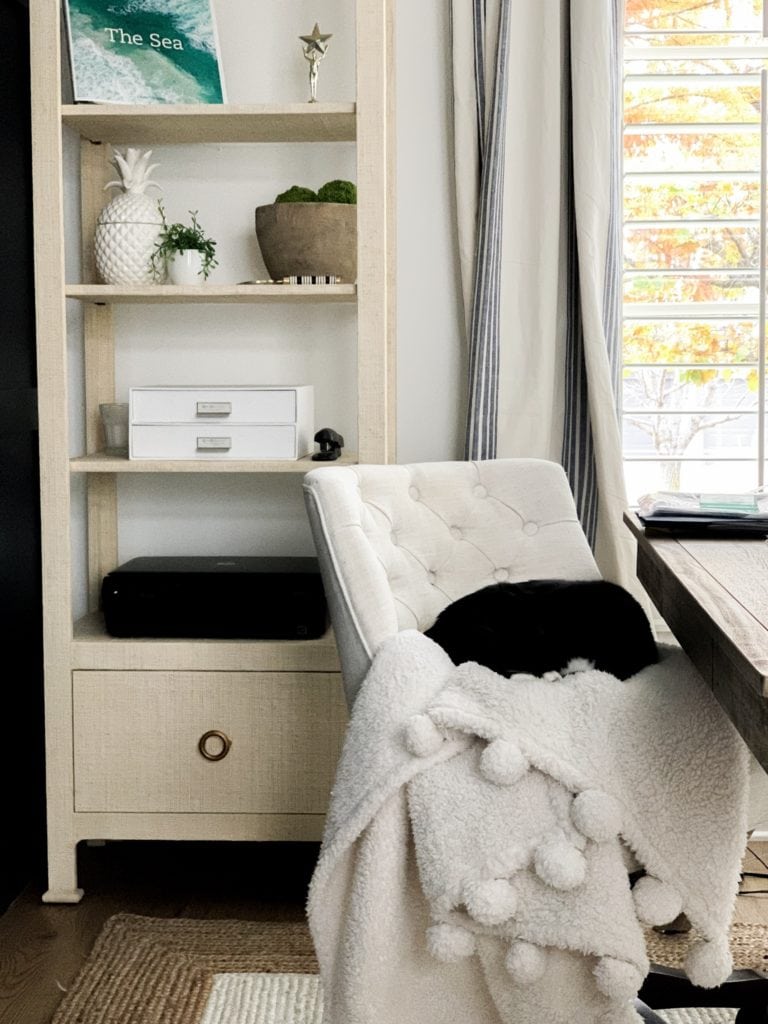 I finished watching Big Little Lies and really enjoyed it! Now I need another show to binge whenever Kurtis is watching football!
Recent Buys & Sales
Following are some of the sales that carried over from the weekend.
I hope you all have a great week!
If you would like to follow along on more of my home decor, DIY, lifestyle, travel and other posts, I'd love to have you follow me on any of the following:
Pinterest | Instagram | Facebook | Twitter
disclosure: some affiliate links used