I hope you all had a great weekend! Ours was go, go, go, but we were able to fit in a lot of fun along with some work for good measure. I also shared a rare Sunday post on our simple summer tablescape in case you missed it!
This post contains affiliate links for your shopping convenience. Click here to read my full disclosure policy.
Home Projects & Updates
I spent some time organizing our office closet early last week. Admittedly, the before and afters aren't all that impressive. However, from a functionality perspective, this works so much better for us! I was able to clear out a lot of the clutter (although I need to obviously do more). But, this allowed me to bring some of our most frequently used items from the file cabinet up to working height so we can easily access them. I used these clear shoe drawers so we can easily see what's inside each one. I also used two of this larger version. I really just wanted to prove that not all bloggers' closets are perfectly organized or color coordinated. If you ever want to feel better about your own closet organization, I'd be happy to send you a photo of mine any time 😉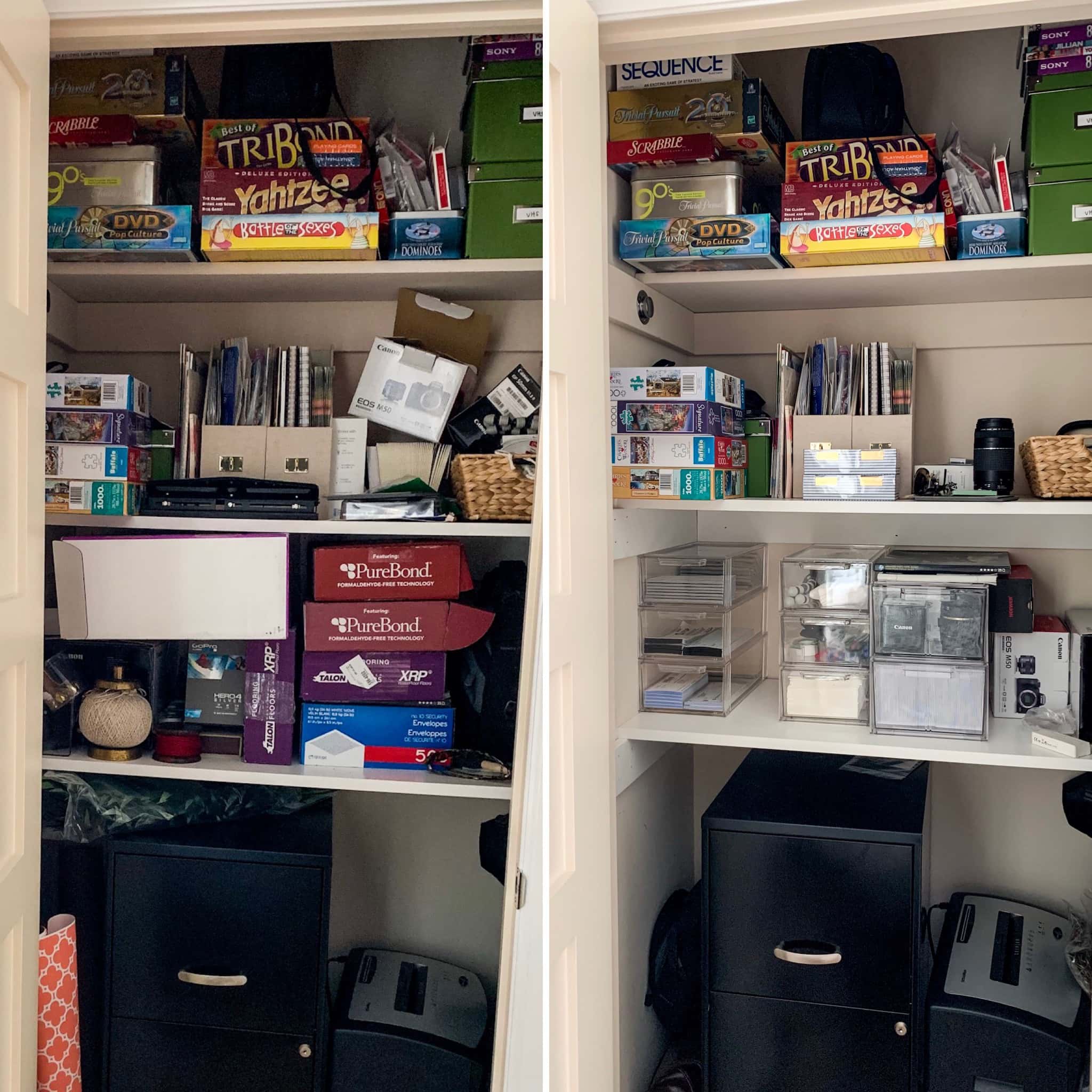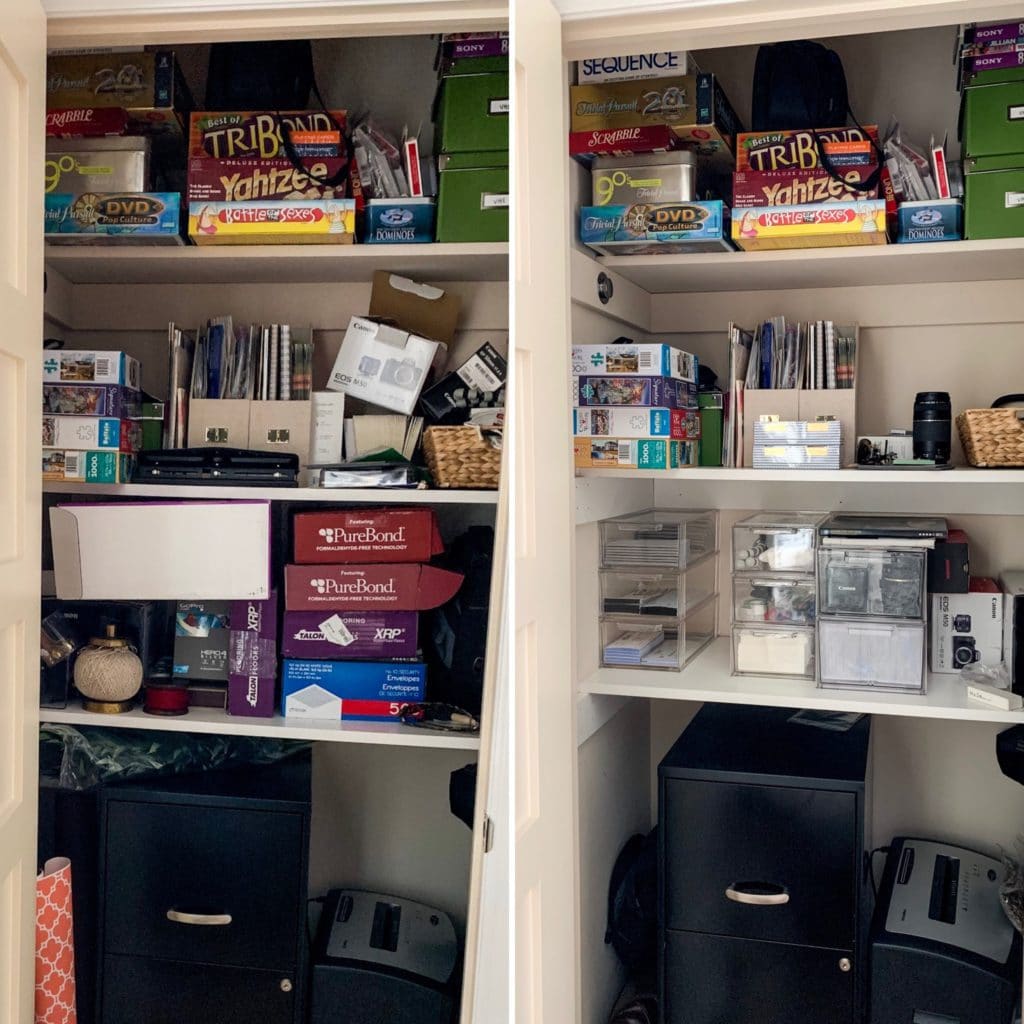 I've had several of you email me about the links for the LED solar landscape lights we used from Lowe's and I finally found them online! Here's a picture of what they look like. They are just in an open box on the shelves in the outdoor lighting section and don't have any additional packaging other than this tag. I hope this picture helps though if you run to your local store to pick them up! Now that the sun has shifted a bit, we've found a few of ours don't get enough sunlight each day to keep them on more than a few hours. But, it's amazing how they stay on all night if they get solid sunlight throughout the day! We're super happy with them for the price.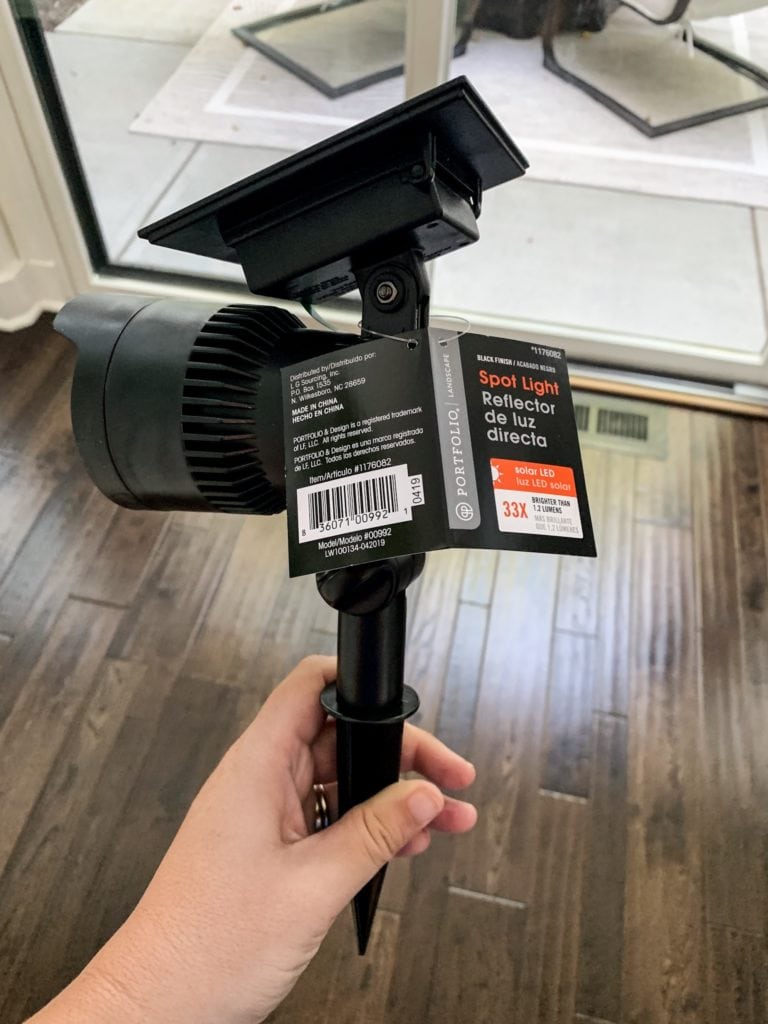 I believe I mentioned this, but a few weeks back, McGee and Co. had an extra discount on their clearance items. I went right to a few of their pieces for Christmas and stocked up on garland, wreaths, and greenery stems. I try to buy items like that in the off-season so they are majorly discounted, and I am so happy with the quality! All of these items have already sold out except for the striped marble board (which was the only current season item I bought), but I got so excited seeing them all together. Definitely helping to inspire my look for the holidays this year!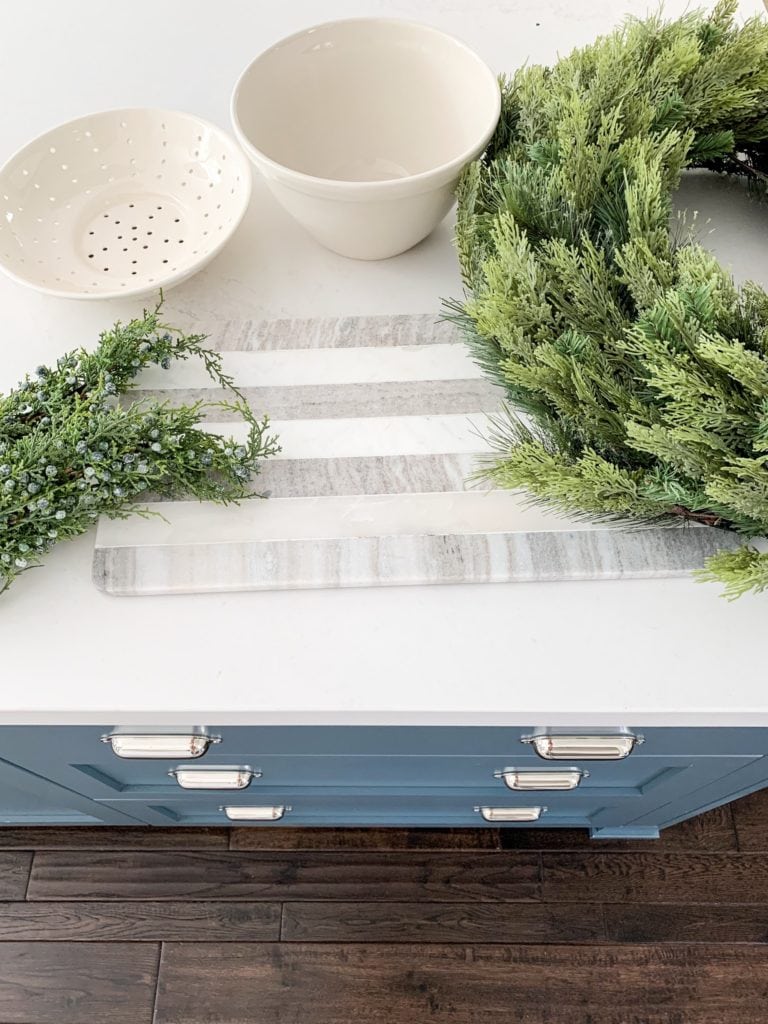 I shared this on my Instagram and Facebook a week ago and realized I never shared it here. But, I think I may do these more often. Sometimes I see a good look-for-less but it doesn't necessarily warrant a post all on its own. Or, I feel like the item may sell out before I can schedule a blog post. I thought it may be fun to quickly share them on social media as I come across them and if still available, I'd share them here on the blog. Let me know if these types of things interest you!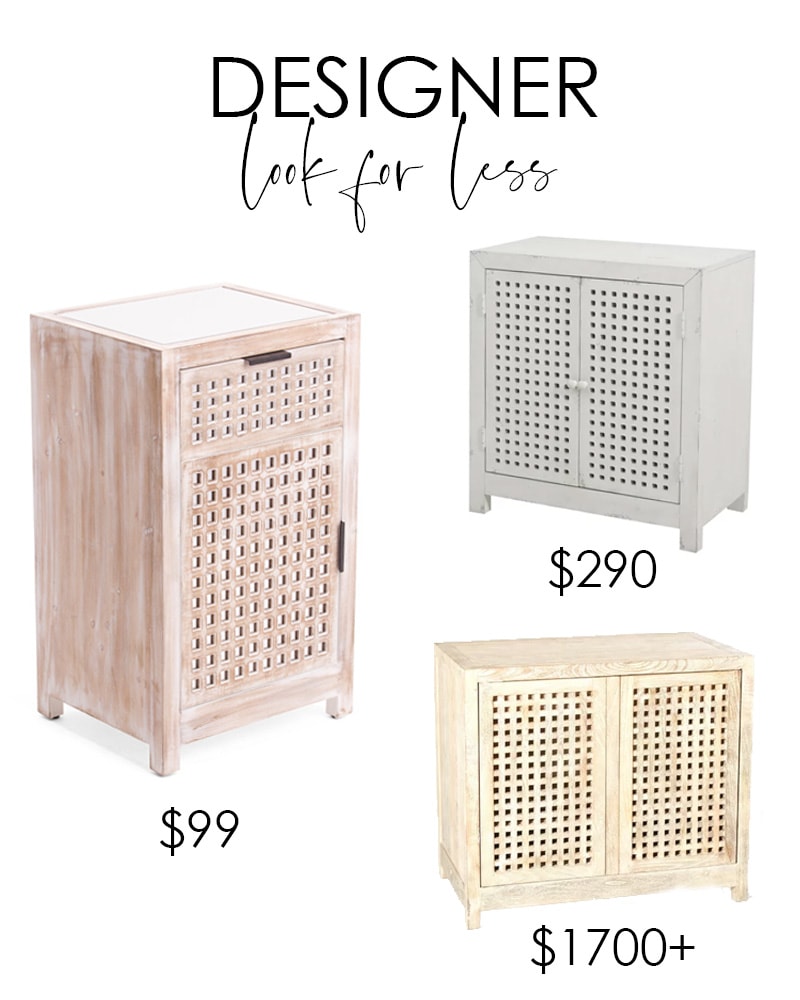 LATTICE CABINET SOURCES: $99 Option | $290 Option | $1700+ Option | Additional Options: here, here & here
As is the case with most summers, I know things have been a little slow on the project front around here. However, I'm working on a list and plan for the projects I want to complete this fall and winter and can't wait to share more on that with you soon! Those are definitely our productive project seasons around here! I'm also working on wrapping up the yard tour with tree/shrub details, as well as my tips on hydrangeas, among a few other fun posts!
Around Town & For Fun
The seasonal allergies that have been kicking my butt the past two weeks are still lingering (but definitely improving)! I appreciate all the great tips and tricks you guys offered. I'm seriously adding them all to my list to make sure that, come next spring, I am fully stocked and doing the prep to keep them at bay!
On Thursday morning, I met another local blogger for coffee to discuss the Instagram class we are teaching tomorrow night for local influencers. It was a super rainy day, so afterwards, I decided to head to a few shops around town to get some fall decor inspiration. One of my favorite stops is always Amethyst Home. She now ships nationally too!
I loved all the ceramics she had available! I ended up buying this vase, the shorter version, and this pretty frond serving board. I can't wait to display the frond board on our kitchen range!
She had this long woven grid pouf bench in the window and I absolutely love the look for fall!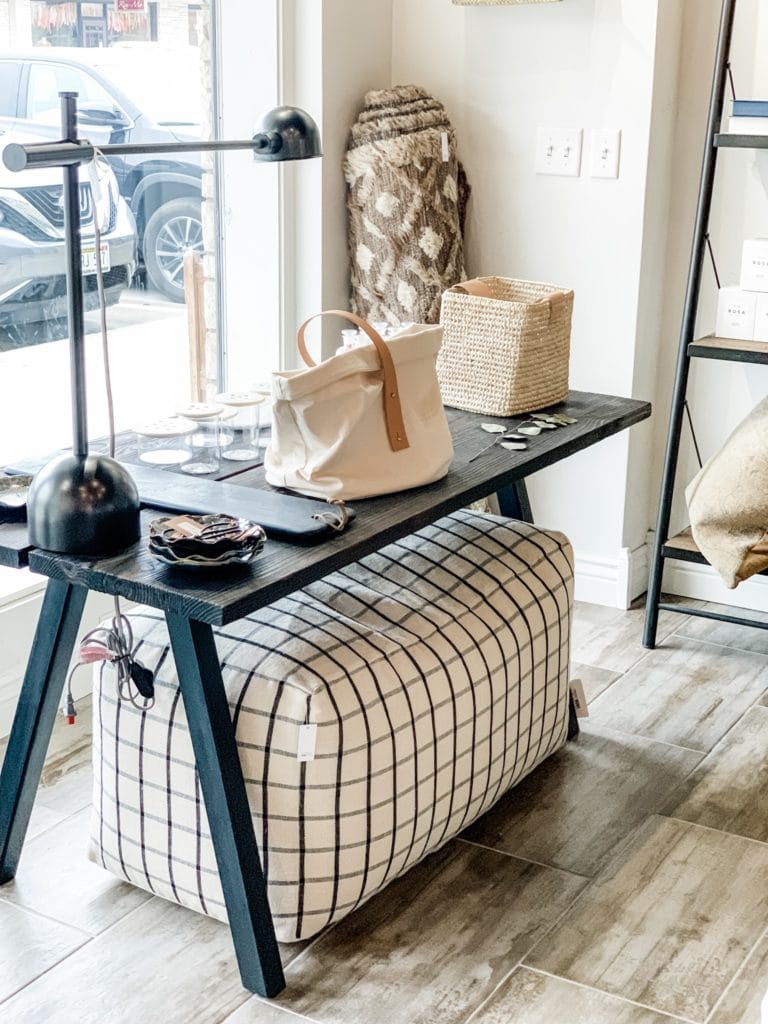 Thursday night, we had to babysit Zoe for a few hours. With various vacations, work trips, and other events, we hadn't seen her in nearly a month so we weren't sure how well it would all go down! Thankfully, she had just received this cute play kitchen from her neighbors whose daughters had outgrown it. Zoe is obsessed and is so freaking cute when she's playing with it!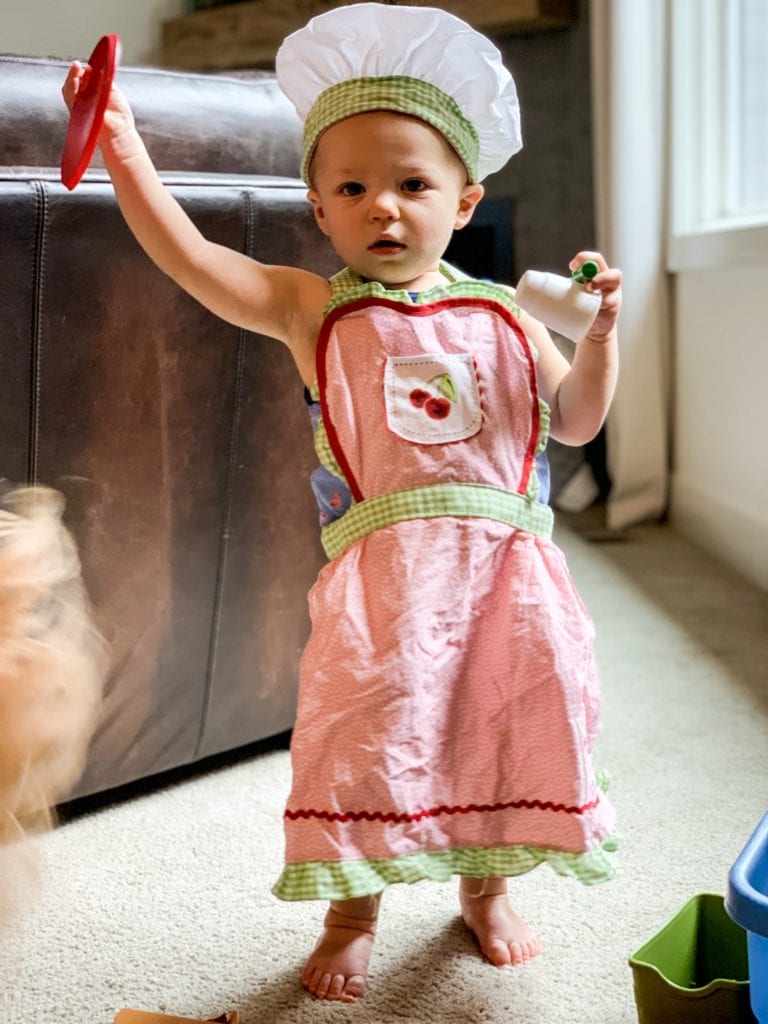 I taught her how to eat her fake pizza (with sound effects and all). So, when our DoorDash dinner arrived (also pizza) she was totally prepared 😉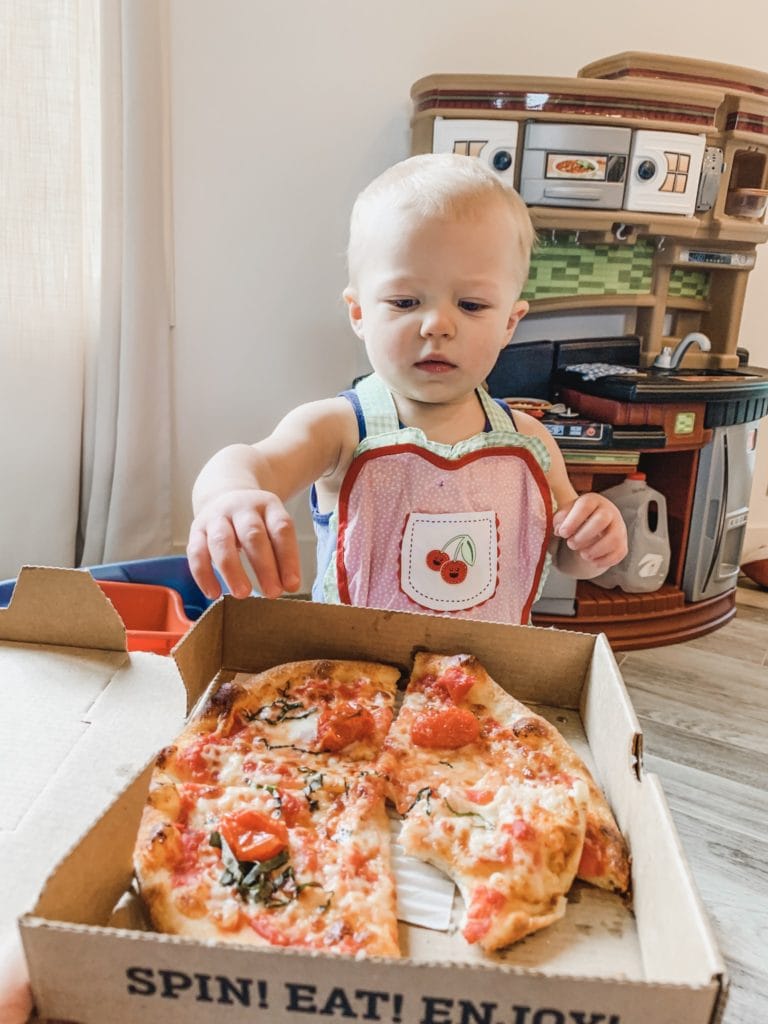 Friday night, we had an impromptu date night. We headed to dinner at La Mesa, then randomly decided to grab a drink at West End in Elkhorn.  Kurtis had really been wanting to see Hobbs & Shaw (he has a major man crush on The Rock), so we headed to see it afterwards. We had to get a selfie to document the second time we've been in a theater in over a year. Mostly because that's what all the teenagers around us were doing 😉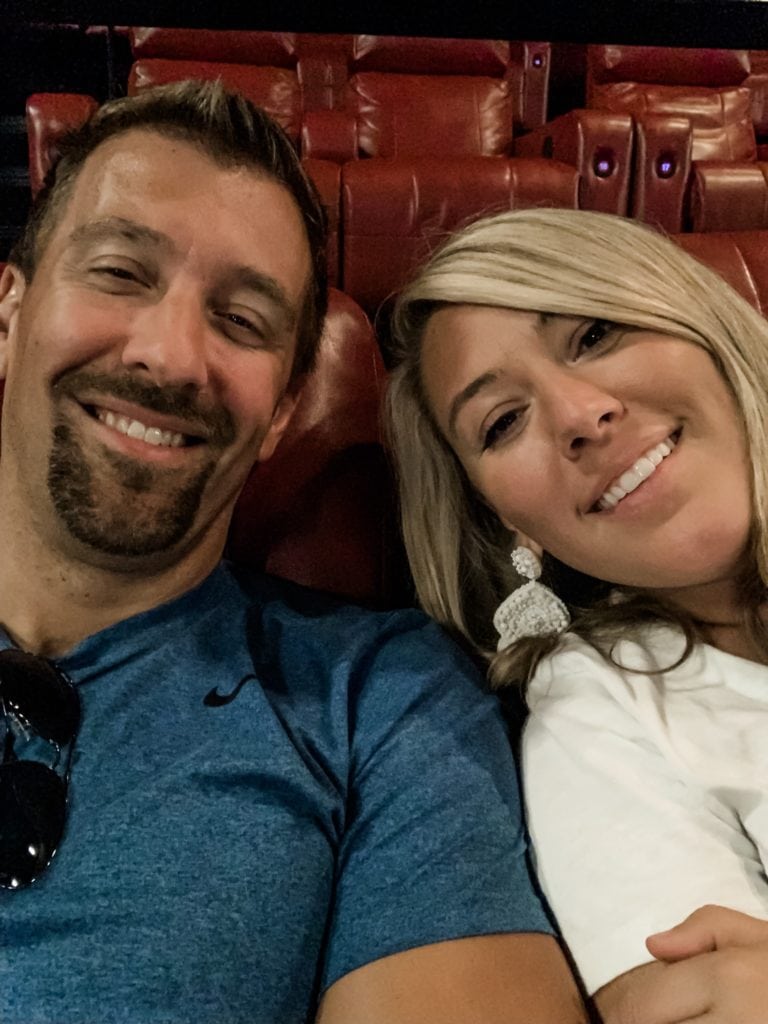 Saturday morning I set up this little white ceramic collection in our kitchen window. I love the heavy shadows that come late summer! The two tall pointy vases are the ones I got from Amethyst Home and mentioned above. The two rough round white ones were from Anthropologie a few months back but have since sold out.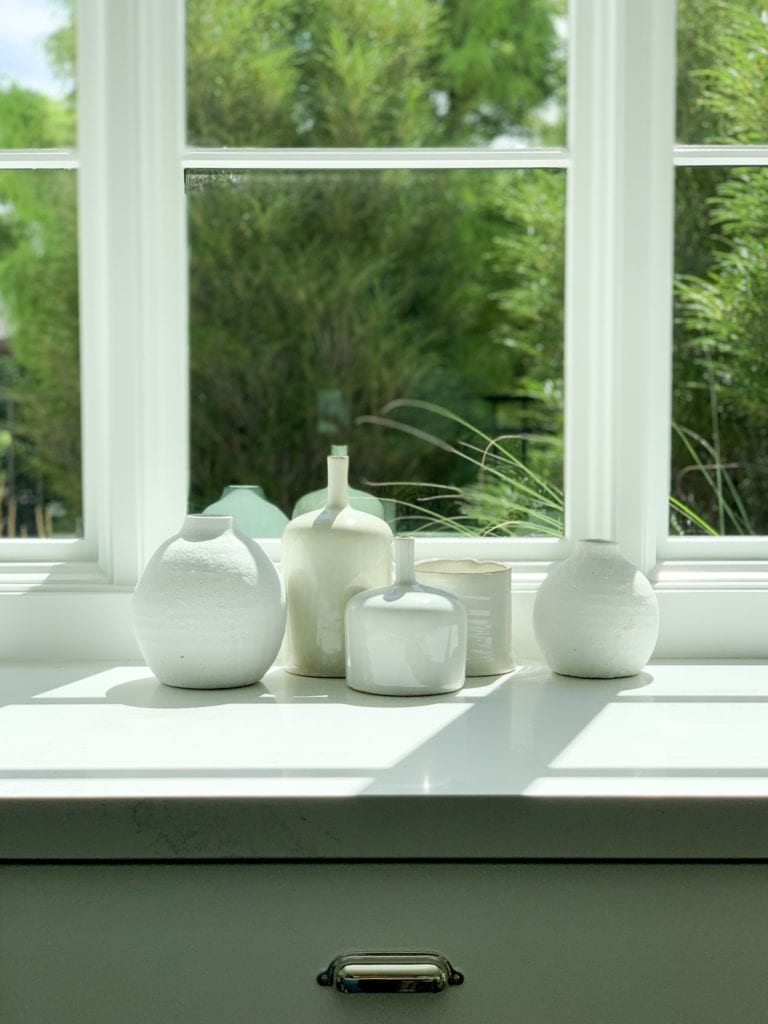 Saturday evening was Zoe's dedication at her church. Afterwards, Jill and Nick hosted a dinner and Jill had me feed Zoe some ice cream. Turns out it was her first bowl ever and she was obsessed. She ate it so fast and at the end flipped the little bowl up to her face to lick it clean. We were dying of laughter. This is the only picture they were able to capture of me holding her and the ice cream all over her face says it all!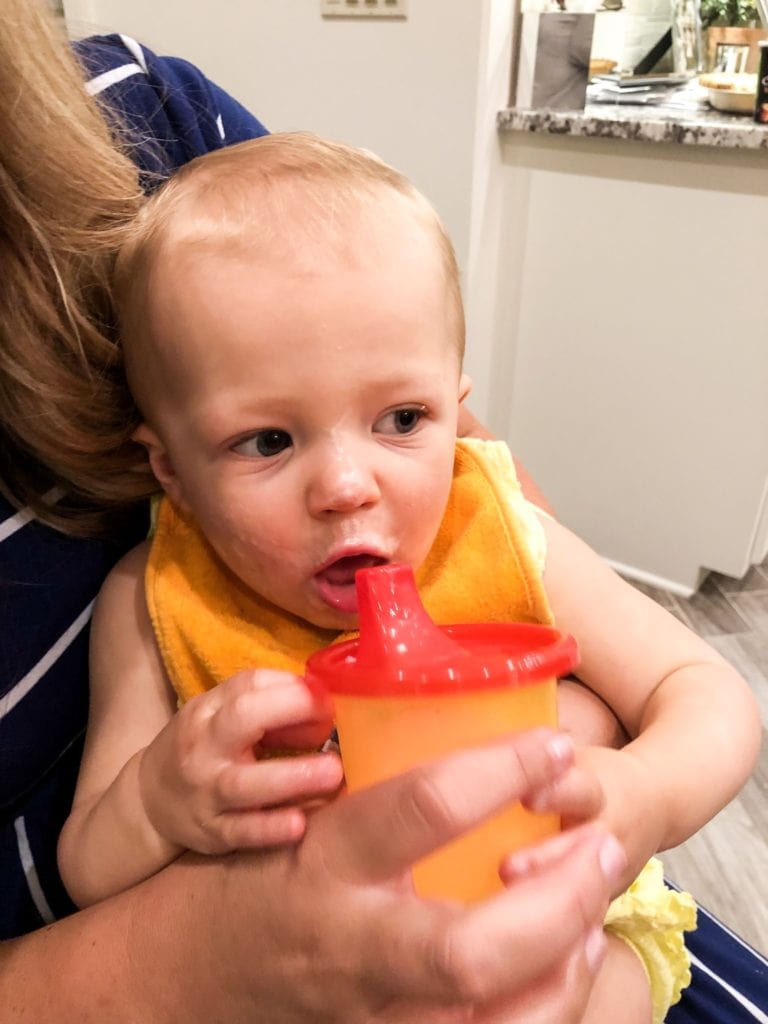 Sunday we had a pretty chill day. The weather was cool here for August (low 70's) so we decided to take advantage and had lunch on the patio at Local. We found out a few weeks ago that their craft beer is $2 on Sundays so we stopped in and ordered some sandwiches. It was all great!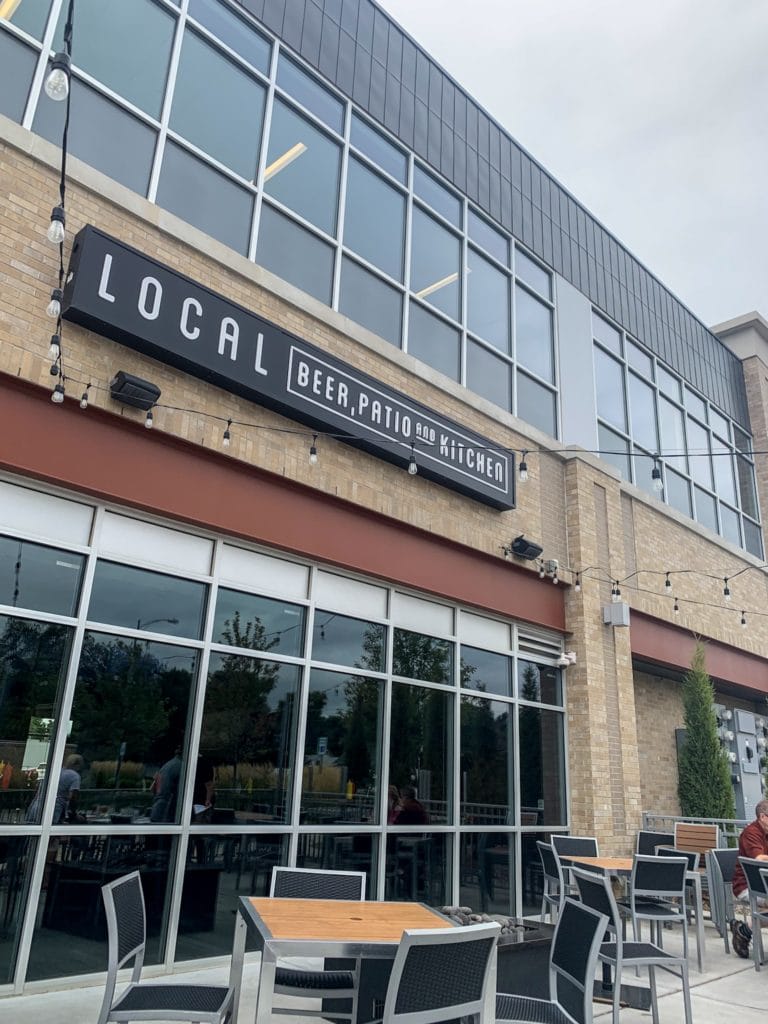 We came home and watched some Netflix with the fur babies. This chair used to be Henley's favorite spot in the entire house. However, she really hasn't sat there since Bearcat passed away, so we weren't sure if her sitting there was to get away from him or what. It was so cute to see her back in "her spot" to watch to TV! Side note: Wayfair has stopped offering this exact chair color combo, but this one is almost identical and the price is very close when on sale (if you don't select any of the higher-end fabrics).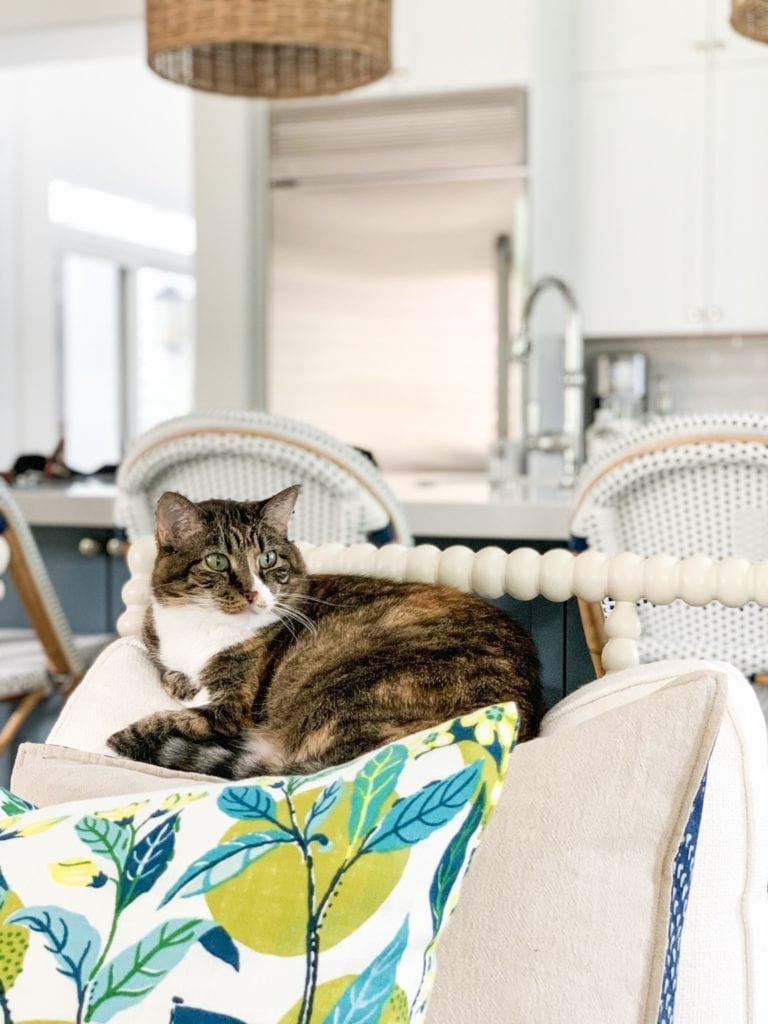 Lastly, if you're local! Be sure to save the date(s) for the pop-up sale I'll be contributing to. All details are below, but I'll be selling some of my new and gently used furniture, pillow covers, designer fabric, lamps, and more!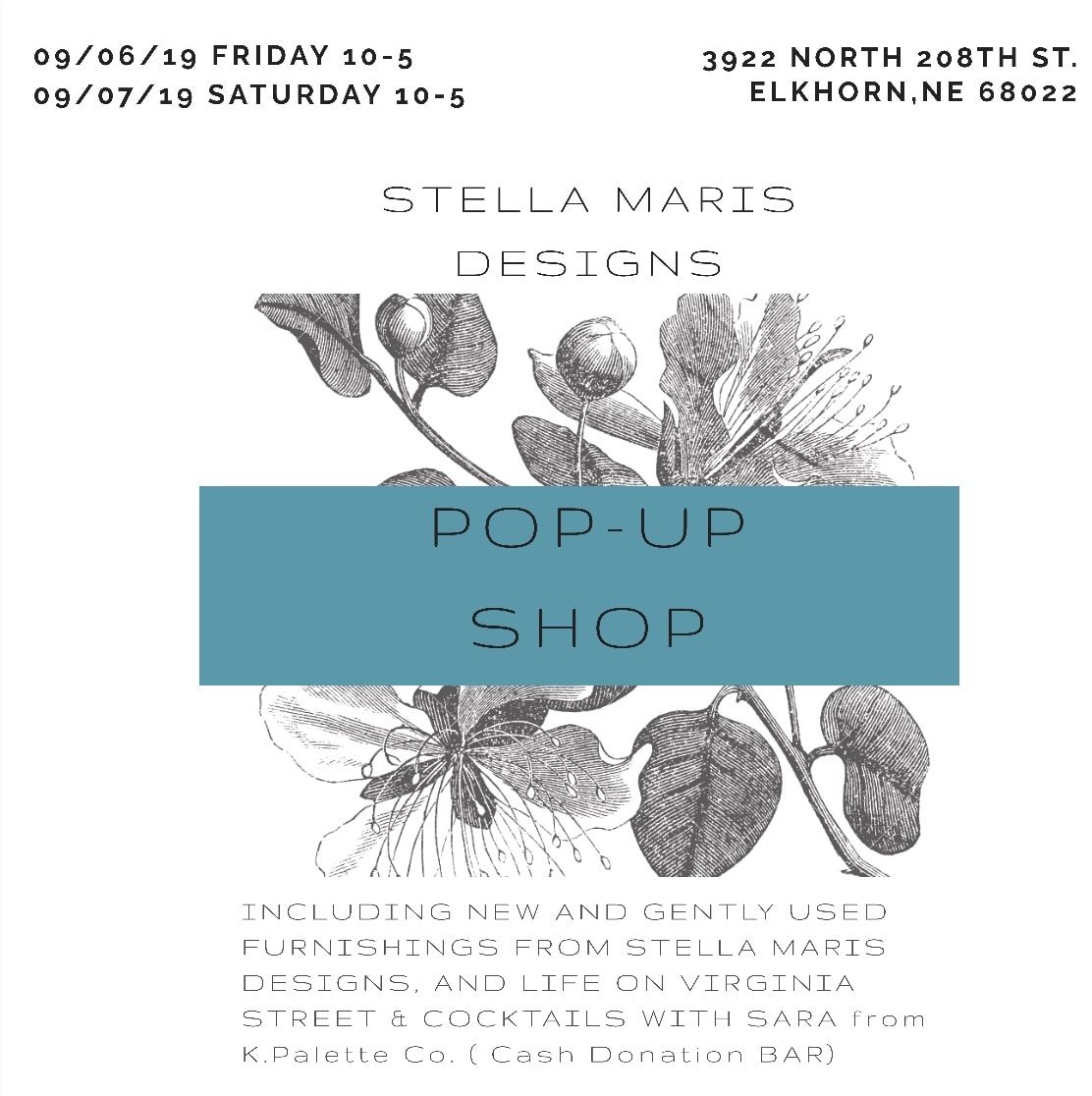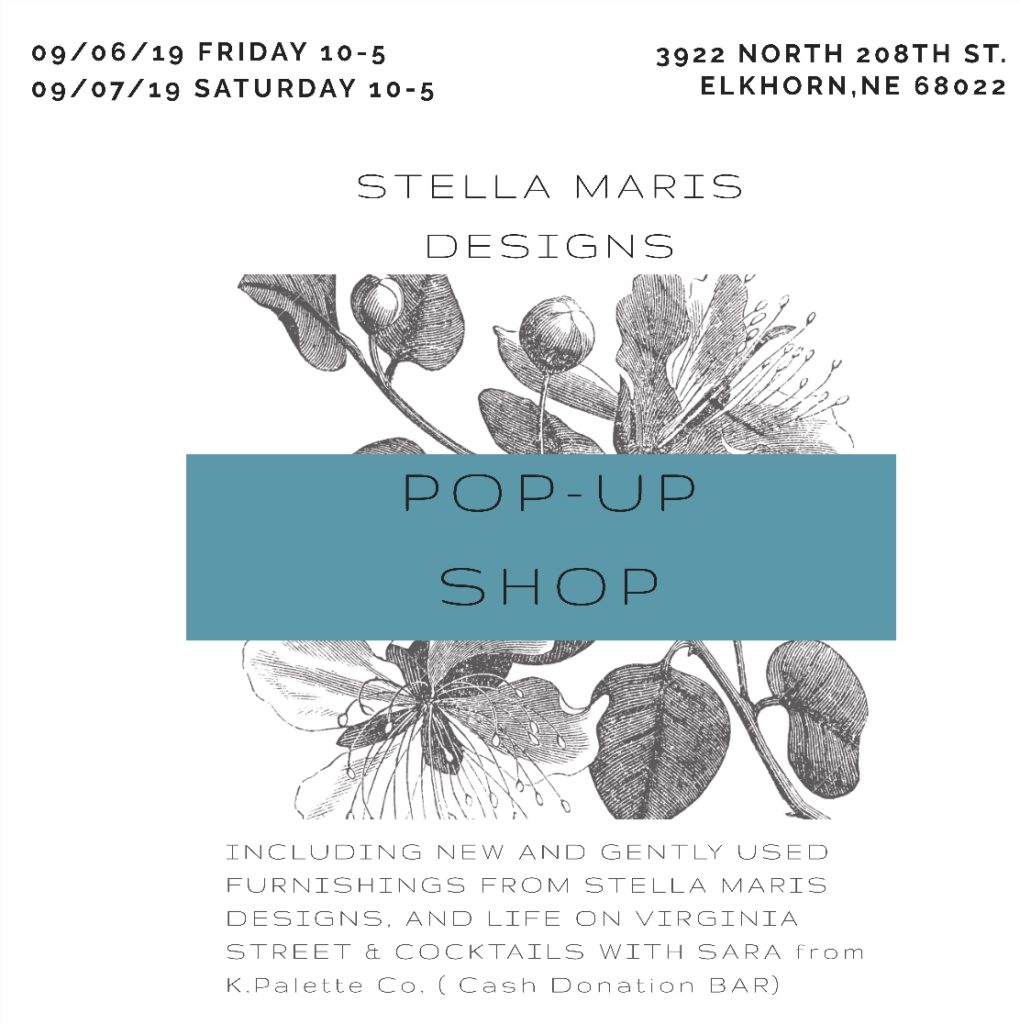 Recent Buys & Sales
The olive tree I mentioned last week arrived on Saturday. I love how tall and compact it is! For the price, I think the quality is great! I do find it odd that the actual sticks just stop random places and the olive stems come out from that part. But, I've actually seen that on other faux olive trees in the past. You can see what I'm talking about best in the photo below on the top leading "stick". I'm really happy with the purchase though! The stems are all bendable so I did have to "fluff" it up a little (it came in the long, skinny box you see on the floor). I may hop on my Instagram Stories later in the day to show you a real-life video look at it if that's helpful!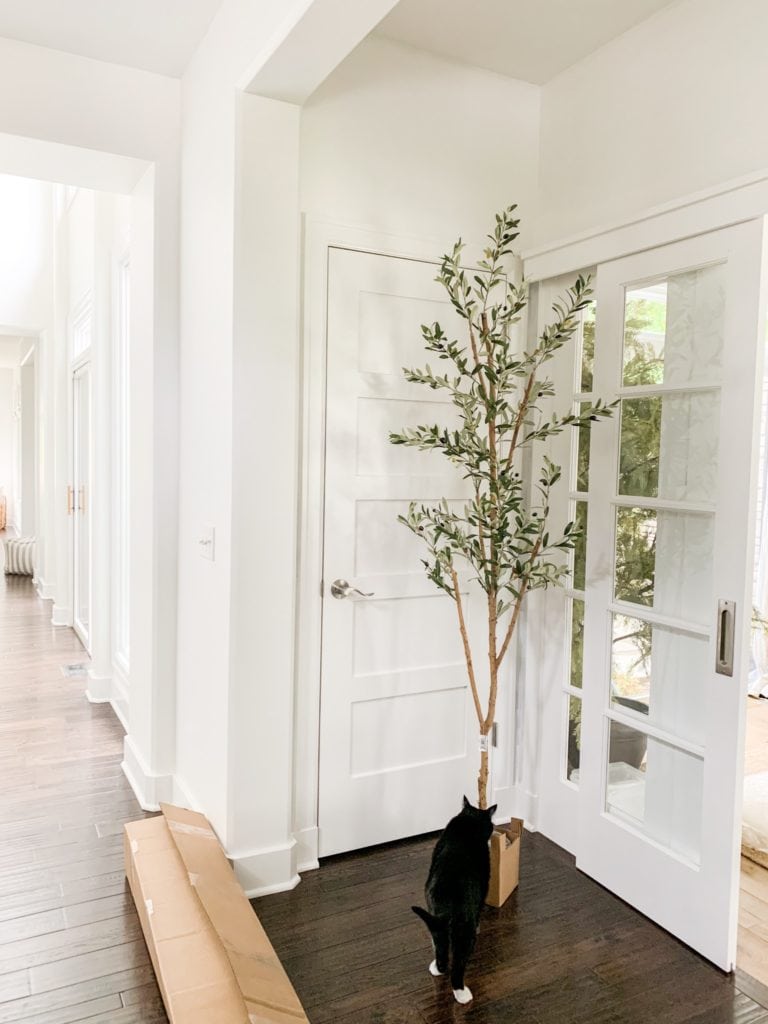 Several of you have also asked for me to let you know when our bead chandelier in our master bedroom went on sale. Today it's 40% off, which is the lowest price I've seen since our bedroom reveal! You can find all of our other bedroom sources at the end of this post.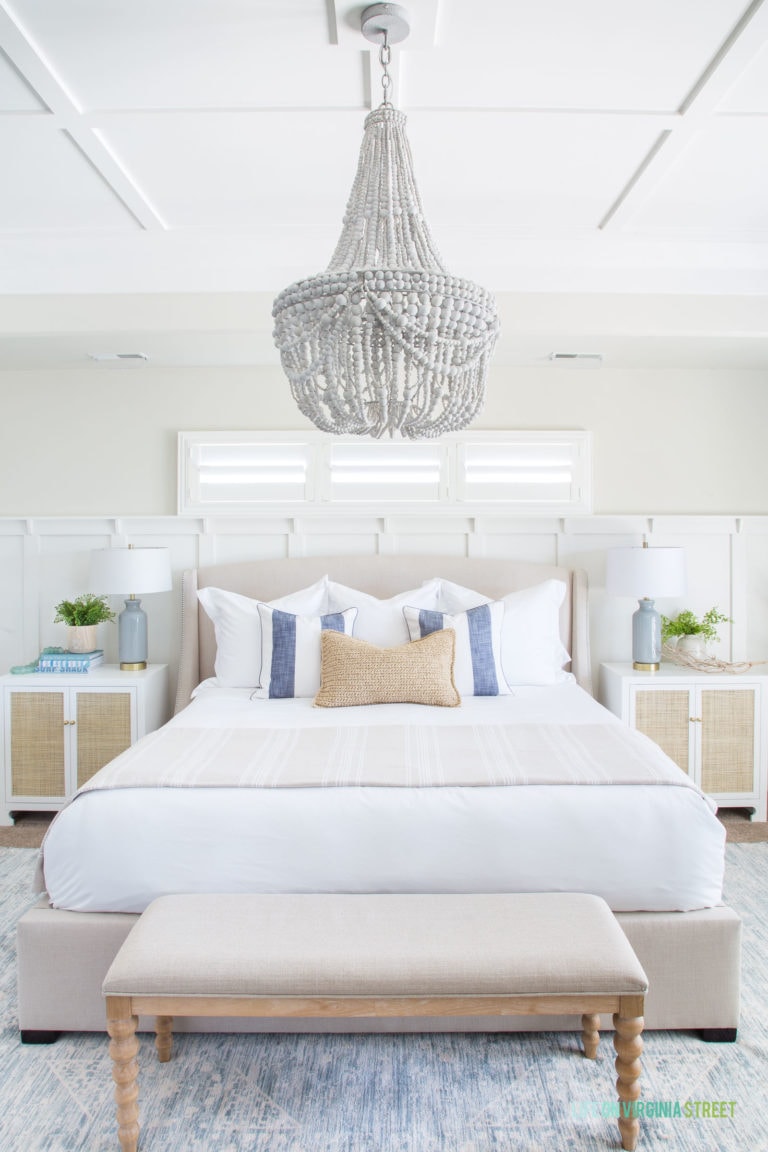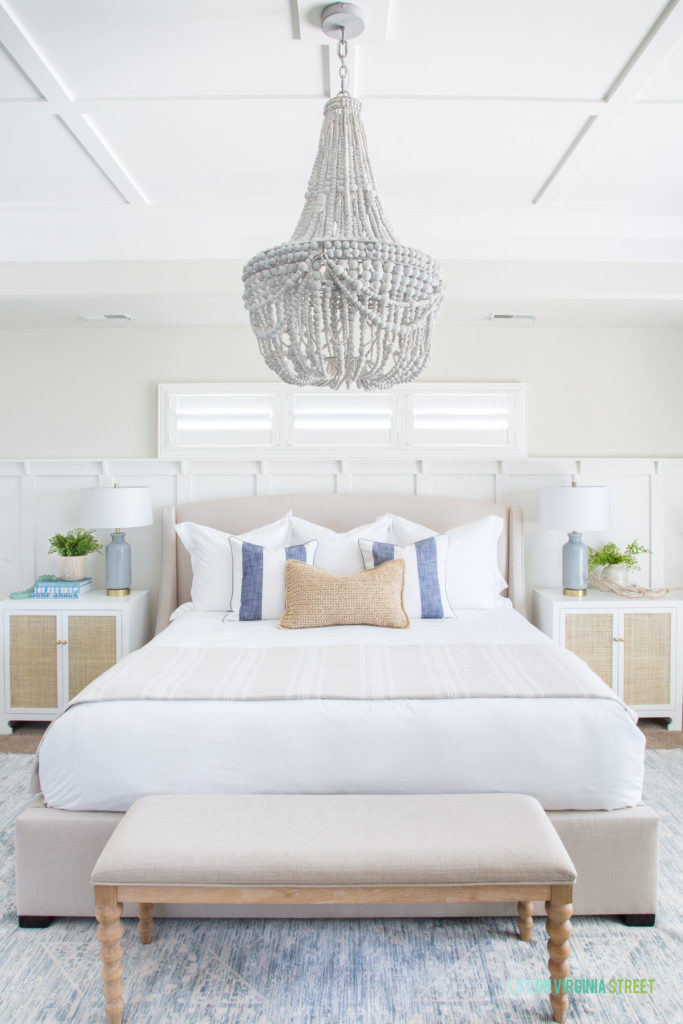 Following are some of the sales that have carried over from the weekend.
If you would like to follow along on more of my home decor, DIY, lifestyle, travel and other posts, I'd love to have you follow me on any of the following:
Pinterest | Instagram | Facebook | Twitter 
disclosure: some affiliate links used