I hope you all had a great weekend! It looks like warm weather is finally here to stay this week, and we're definitely ready for it!
This post contains affiliate links for your shopping convenience. Click here to read my full disclosure policy.
Home Projects & Updates
Sunday we headed to one of our rental houses because we had a tenant move out recently. Two weeks ago, I I had the interior painted, this past week the interior was cleaned, and Sunday we just wrapped up random projects before it gets listed. I cleaned up the landscape a bit. Nothing major at all, but pulled weeds and trimmed up some of the bushes so things looked a bit tidier. You can see a quick before and after of the front below. Super basic, but just random crap that needed to be done!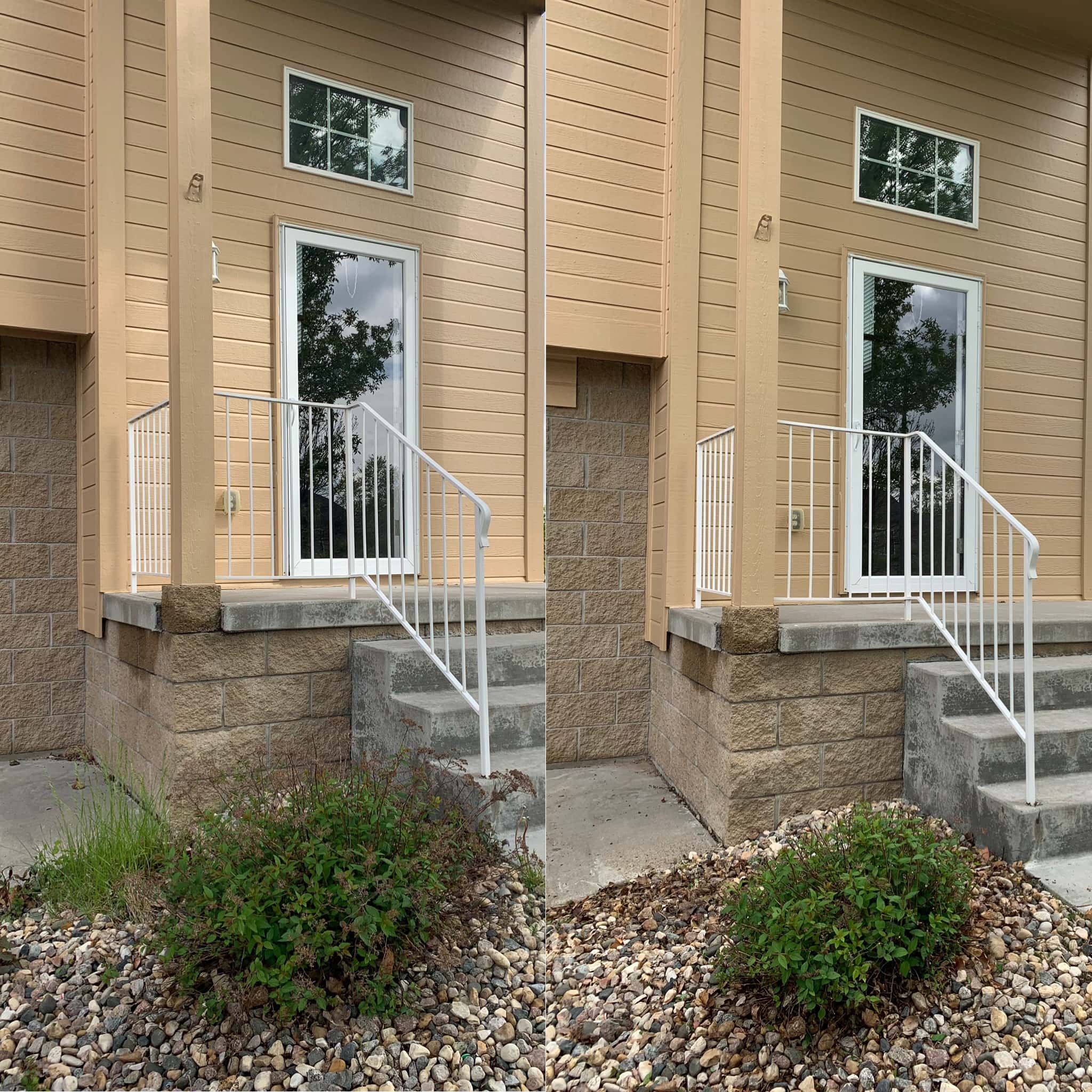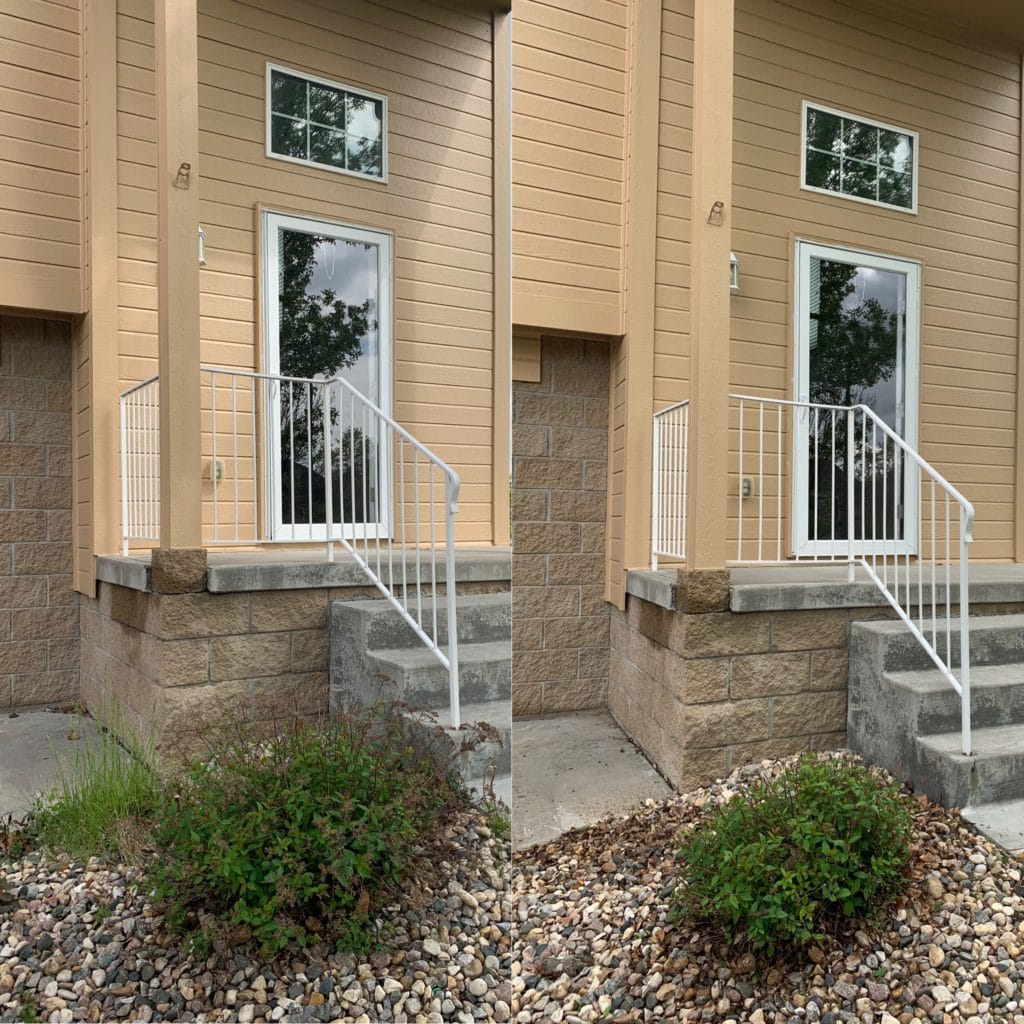 Once we got home, we tried to tackle our garage a bit. Which really meant moving as much pool furniture outside as possible. It seriously overtakes our garage in the winter months so it always feels amazing to "clean" out the garage!
Our pool deck was also filthy after this past winter.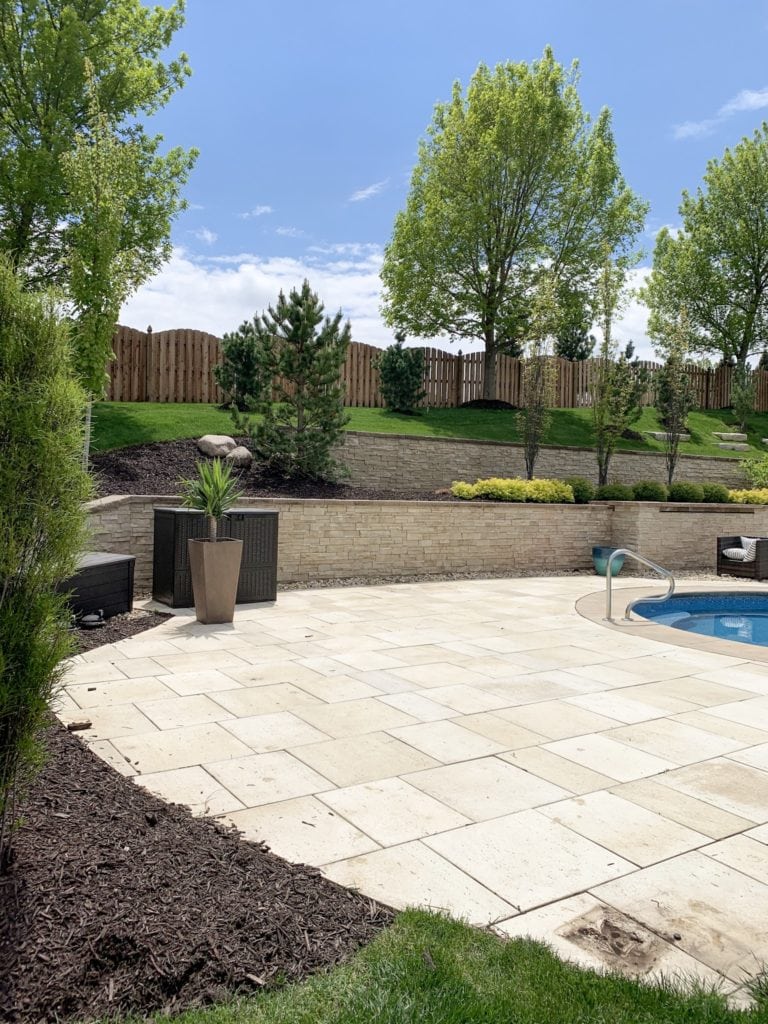 Kurtis decided to tackle power-washing it. I think this is the first time we've ever done it (although it was also done last spring when we had the pavers sealed). He also power washed the wall, since it felt like everything just had a coat of dirt on it. Feels good to have one more thing checked off our spring to-do list!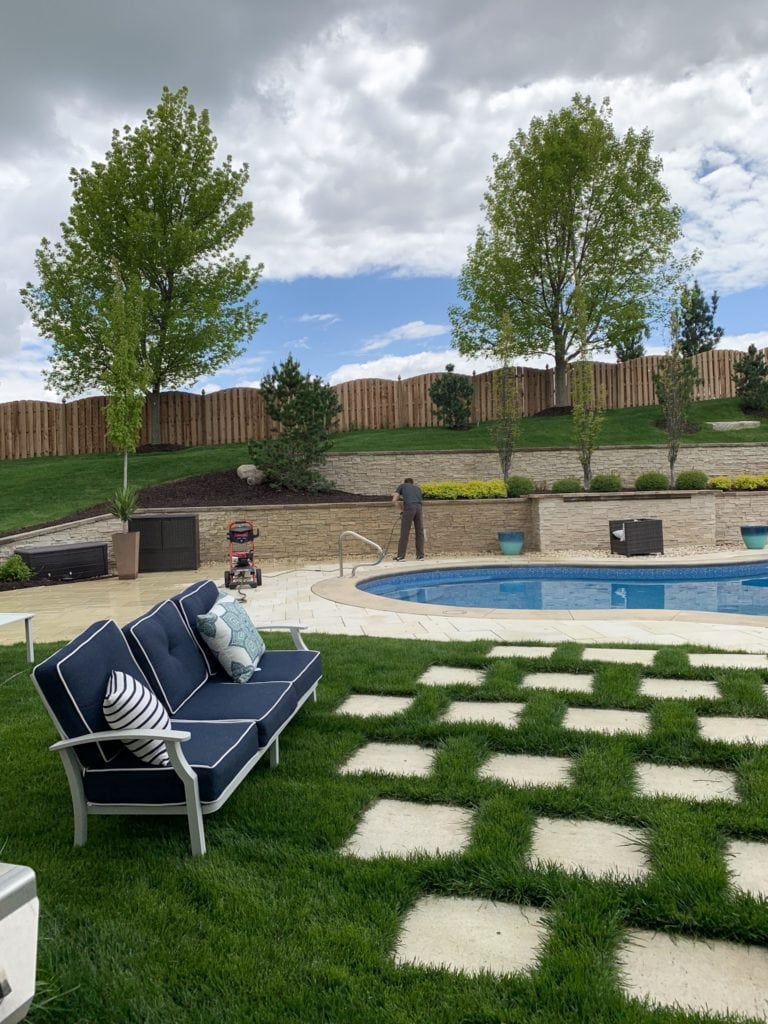 While Kurtis was power-washing the pool deck and wall, I decided to try my hand at hanging our outdoor curtains by myself. We just leave the ceiling curtain rods up in the winter and then take the curtains down in the fall (and re-hang in the spring). The weather got so cold again recently we didn't really have a need for them (since we definitely weren't eating outside), but it's supposed to finally warm up this week! The curtains always make me giddy because it finally starts to feel like summer when they go up! They essentially make our little covered patio feel like a cabana!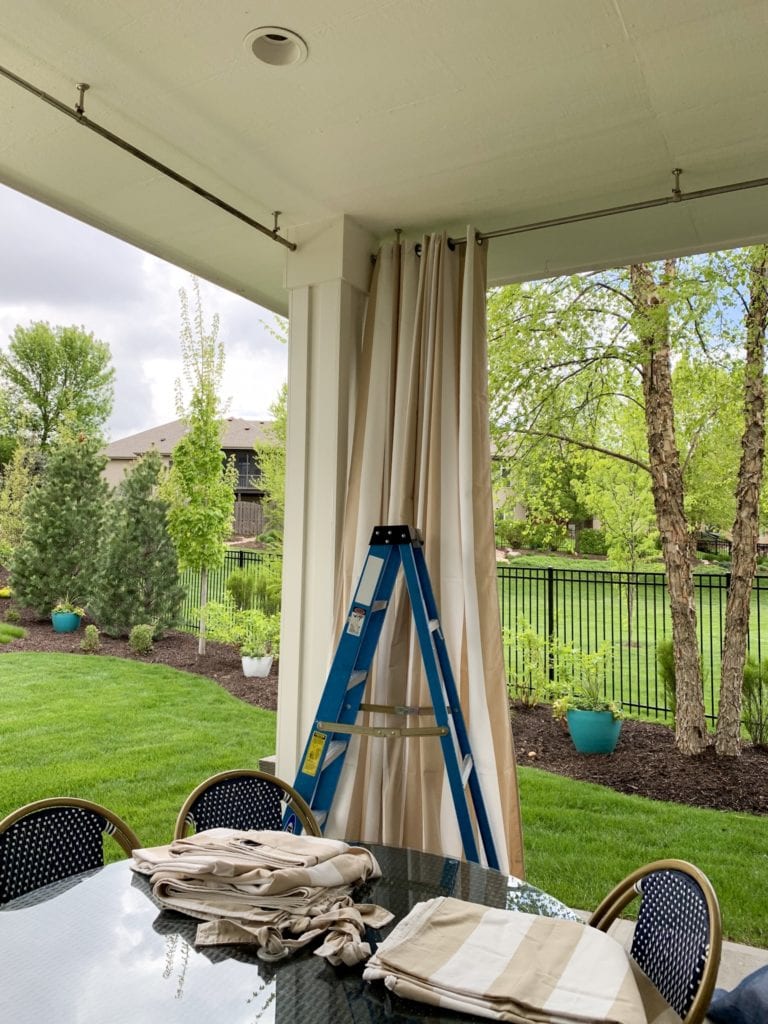 I also started bringing out some of our outdoor pillows for the furniture we have set up so far. I'm really loving these reversible botanical and medallion pillows! Our conversation set is currently still available too (it's gone in and out of stock for the better part of a year)!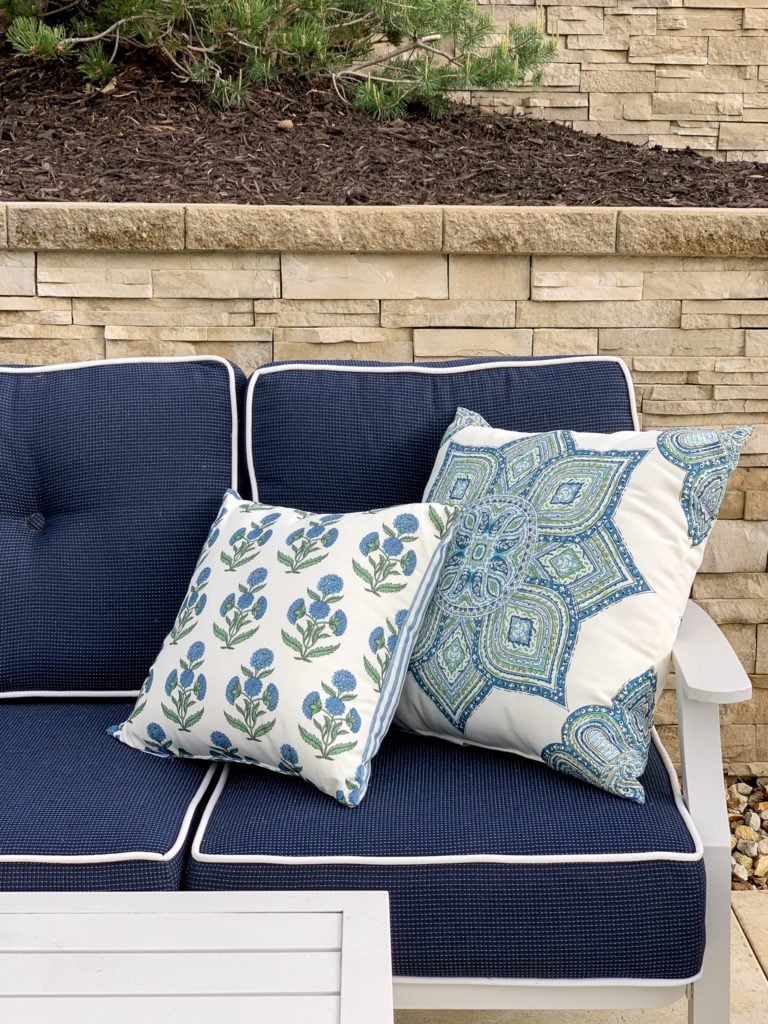 Around Town & For Fun
I mentioned last week about more issues Bearcat has been having. On Monday he wasn't any better so I had another call with the vet.
Ultimately we put him on several more meds to try and tackle his pancreatitis flare up. When things still hadn't gotten better by Friday, we took him into the vet. They ran some blood tests (since they hadn't been check since November) and took an x-ray. He has a little opaque spot by his lungs. They don't think it's cancer or anything like that, but think he may have a herniated area by his lungs.
Long story short, he's going in today to the animal hospital for an ultrasound and possible biopsy. We're hoping we can figure out what's going on as quickly as possible so we can get him feeling better! Poor little buddy.
By Tuesday, it had already been a long week for us, and Jill and Nick asked us to dinner for pizza. It was a fun random night that helped break up the week! Miss Zoe is basically a professional sprinter now.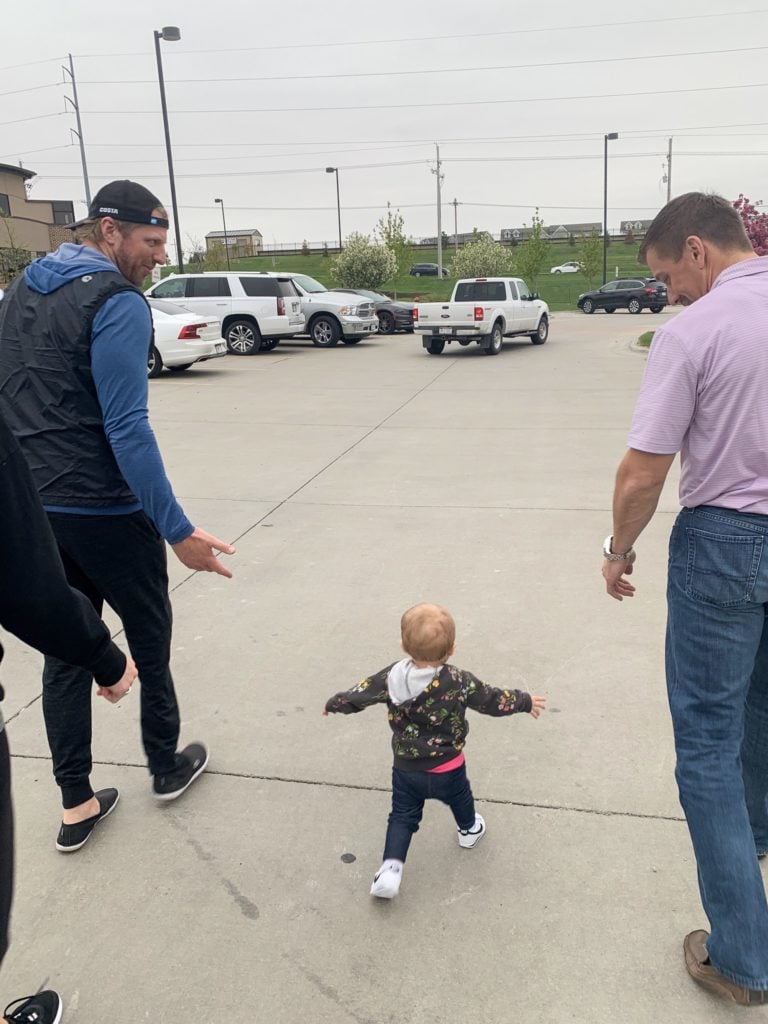 We had finally gotten so good at not eating out and breaking that habit but last week was bad and we ate out every night. Friday night we decided to try the new Jam's location in the old Upstream building. I feel like we're both pretty chill people when it comes to service, but it was so bad. We were there almost 35 minutes and still didn't have our drink order (nor did anyone around us that had clearly been there quite a bit longer). Not only that, our waitress came over about 25 minutes after she turned our order in and asked if she could take our drink order. Ummm…. It was pretty clear that everyone there was super frustrated. If you're thinking of giving it a try, you may want to wait a few weeks until they have a bit more practice!
I've been wanting to order a drone for a few months now, and finally pulled the trigger last week. It arrived Friday and by that evening, with an internet connection and $5, I was approved by the FAA to fly it. Clearly it doesn't take much 😉 Kurtis and I got everything set up on Saturday. He originally thought it was super ridiculous that I wanted to get one, but I shared my vision for how I want to use it on the blog and social media and he became semi-onboard. Fast forward to Saturday, and basically someone had overtaken the drone and had basically become a major hog. He even woke up Sunday and said, "I can't wait until I can fly the drone today." Insert me reminding him how I'm always right 😉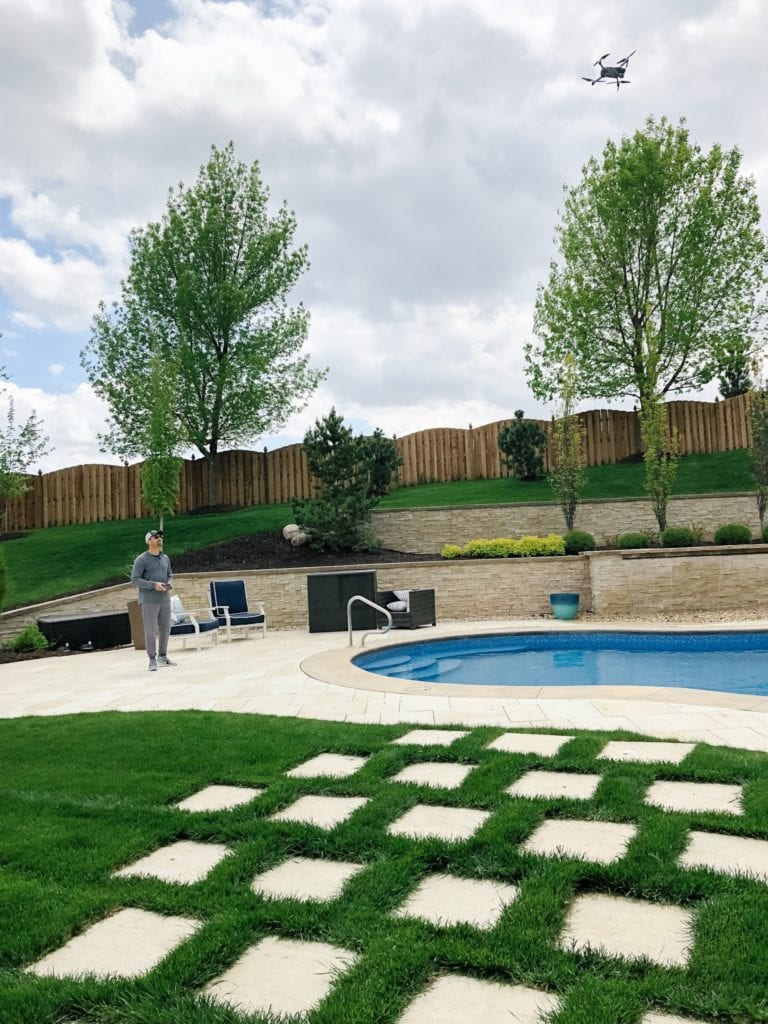 We're both obsessed. I am so excited for the photos and videos we're going to be able to capture with this! I have a lot of fun things planned – if I can ever pry it out of Kurtis's hands!! Here's just a small example of what it can do.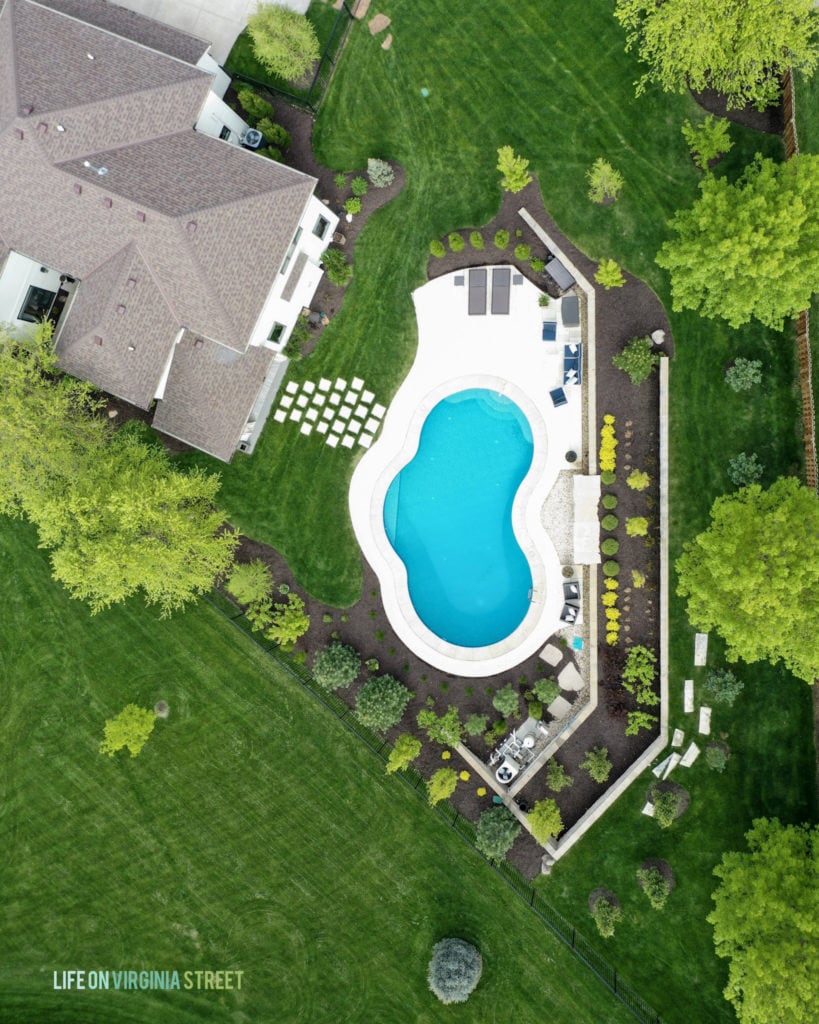 Saturday afternoon, we had a graduation party to attend and it was fun to catch up with old friends! We then had drinks with Kurtis's sister and brother-in-law at Houston's and got caught up with them. It was a fun night!
After the rental house work and before our pool deck work on Sunday, we met Jill and Nick (and Zoe!) for a Mother's Day lunch at Timber Creek Pizza. Yep, twice this week for all of us. Zoe was fascinated, once again, with their arcade games. Nick gave her money this time around and she actually got an egg on her own with one of those claw machines! I think we scared her when we were all screaming with excitement and shock 😉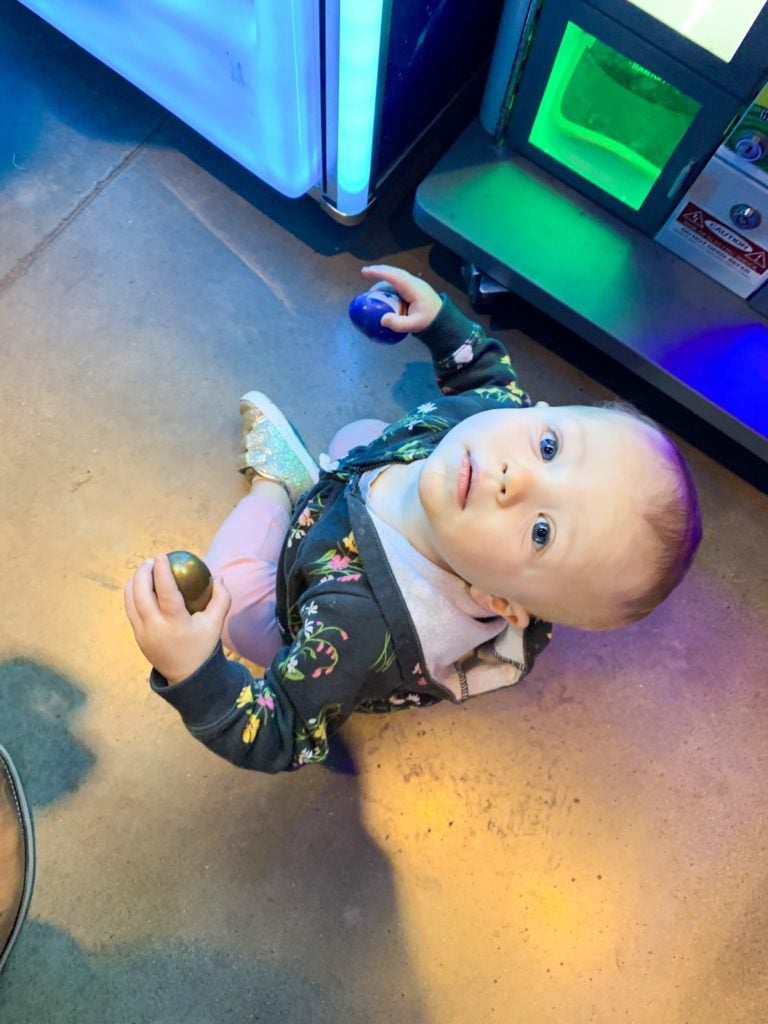 We're headed off to Europe in less than a week so if you want to follow along on our adventures, be sure to follow me on Instagram! I'll try and share some photos along the way, and I'll likely be pretty active on stories when time allows. We'll be busy prepping for the trip all week, but we're also hoping we can finally hop in the pool at least once!
Recent Buys & Sales
We bought this water fountain for the cats and they were all so intrigued by it when it arrived! Bailey (on the right below) has a serious water issue. Like, unbelievable. She will only drink out of our bathroom faucets, and will sometimes camp out for an hour or two until one of us sees her. We're hoping this will help cure her of that so she can drink water on her own!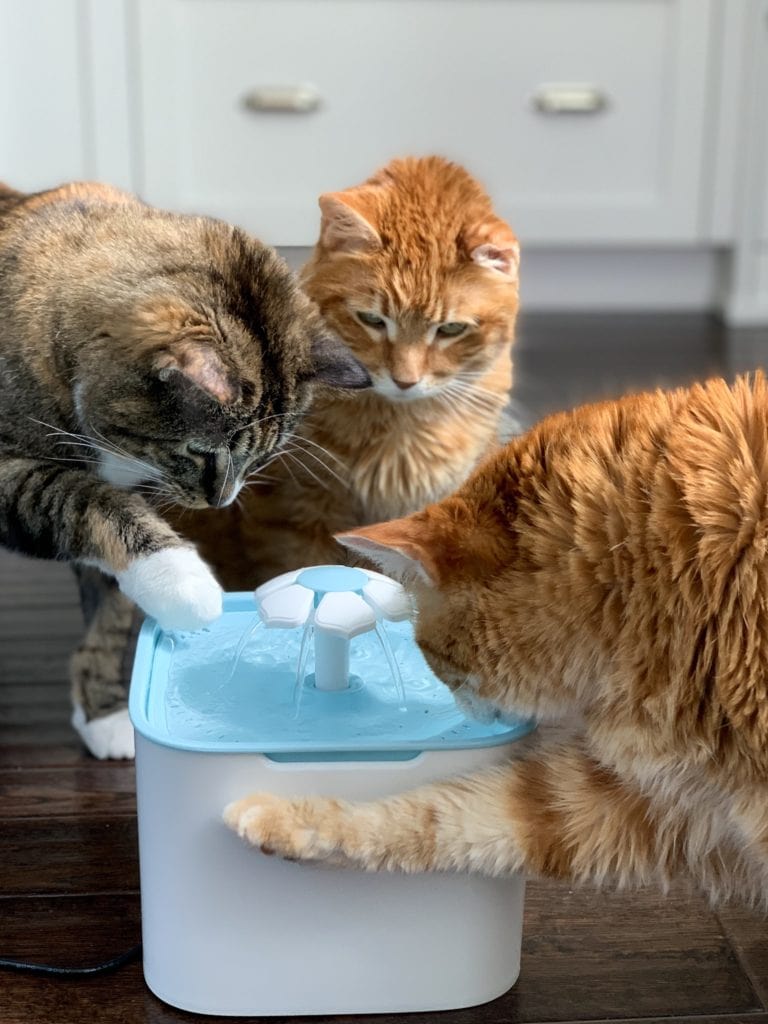 Following are some sales that have carried over from the weekend!
I hope you all have a great week!
If you would like to follow along on more of my home decor, DIY, lifestyle, travel and other posts, I'd love to have you follow me on any of the following:
Pinterest | Instagram | Facebook | Twitter 
disclosure: some affiliate links used