I hope you all had a great weekend! It's finally starting to feel like spring around here and we actually have buds on our trees and shrubs. Just in time for a little Easter color!
This post contains affiliate links for your shopping convenience. Click here to read my full disclosure policy.
Home Projects & Updates
I'm actually so relieved today is here! I am turning in the big secret project I've been working on. It has consumed so much of my time these past few weeks. I'm pretty sure I spent no less than 30 hours painting and prepping last week, for the third week in a row. It's going to be a fun one to share, but that has to wait for about another month. Plus, today also means I don't have to thing about taxes for nearly another year 😉
With all that being said, I obviously didn't have much time to work on anything else. So, my focus the next week or two is to wrap up the den and share that with you soon. I'm tentatively thinking May 2nd. I know that sounds so far away, but it's actually just over two weeks out! I still have a lot to do – including finding a media stand that will work for the space.
With the two big projects going on, our guest bedrooms have become dumping grounds for overflow. We have family coming in town this weekend for Easter so in addition to working on the den, I need to get those rooms back in shape!
Around Town & For Fun
Kurtis didn't get home from the Masters until late Friday night, so I spent some time watching a movie and prepping Saturday's sale post. My little "helper" kept me company. Bearcat actually had to go back to the vet on Thursday because he had another flare up with his pancreatitis. After a few injections and more meds, he seems to be doing much better now!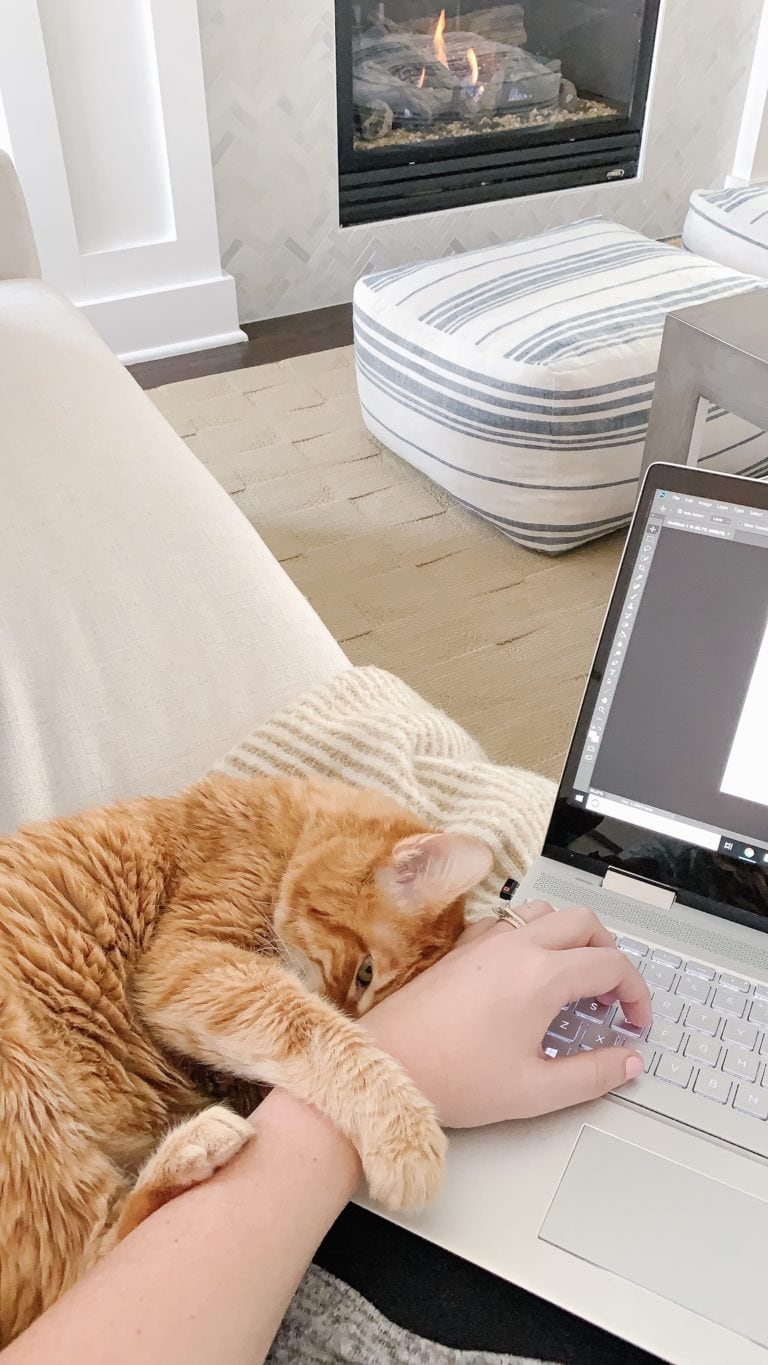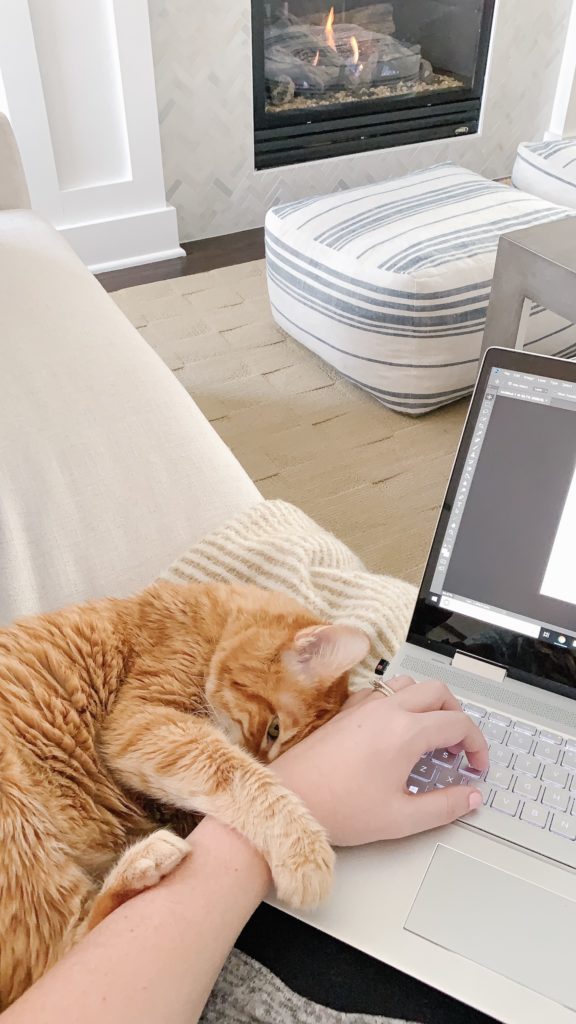 Saturday was Zoe's first birthday party! We went a little crazy with her gift, but that's what godparents are for, right?! We ended up getting the double chaise lounge cabana, bathing suit/rashguard, flip flops, sun glasses and pool float. She starts swimming lessons at the end of the month, so she will definitely be ready for summer this year!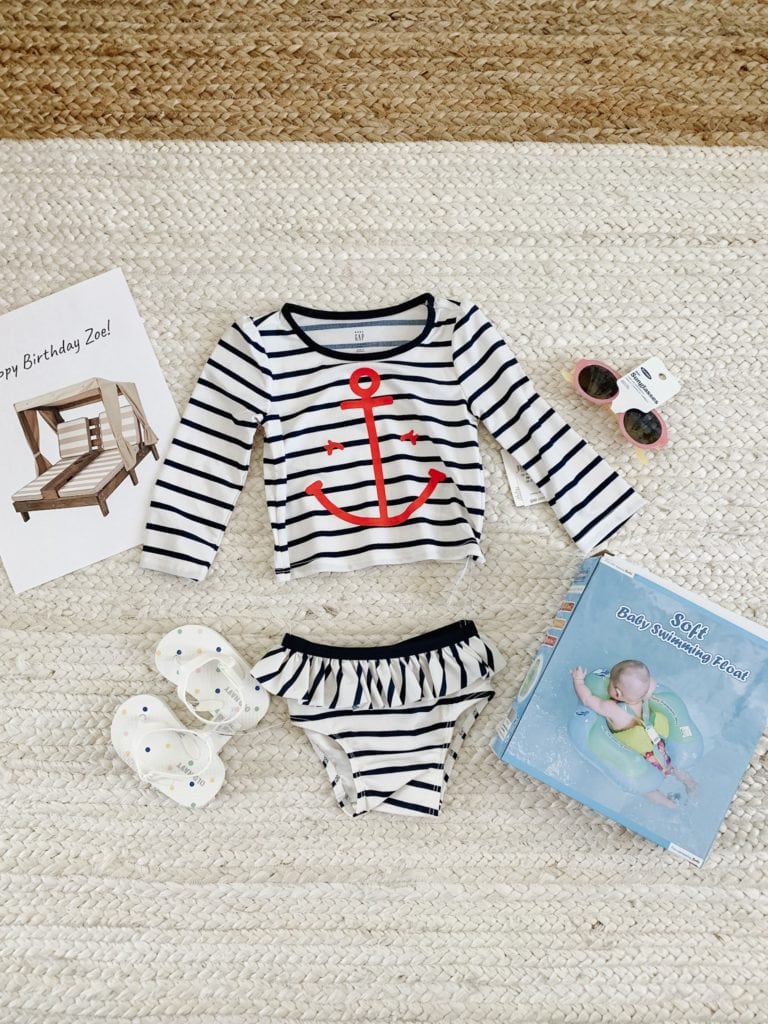 Zoe's party was Moana themed, and the dessert table was pretty epic!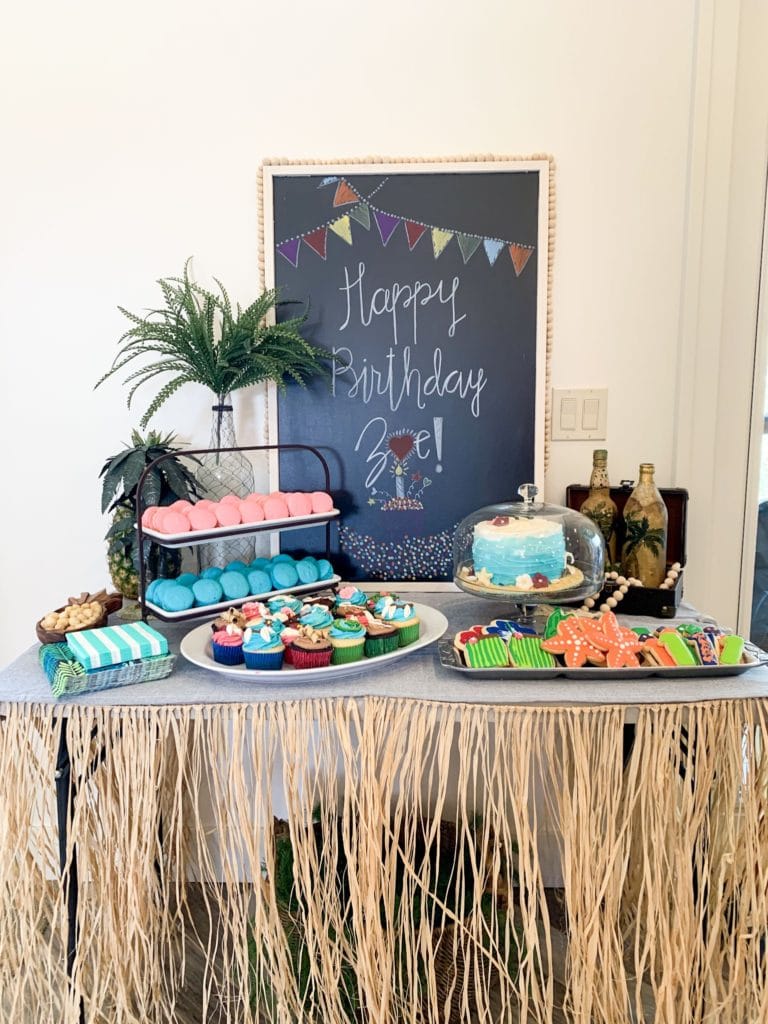 All of the decor was so cute!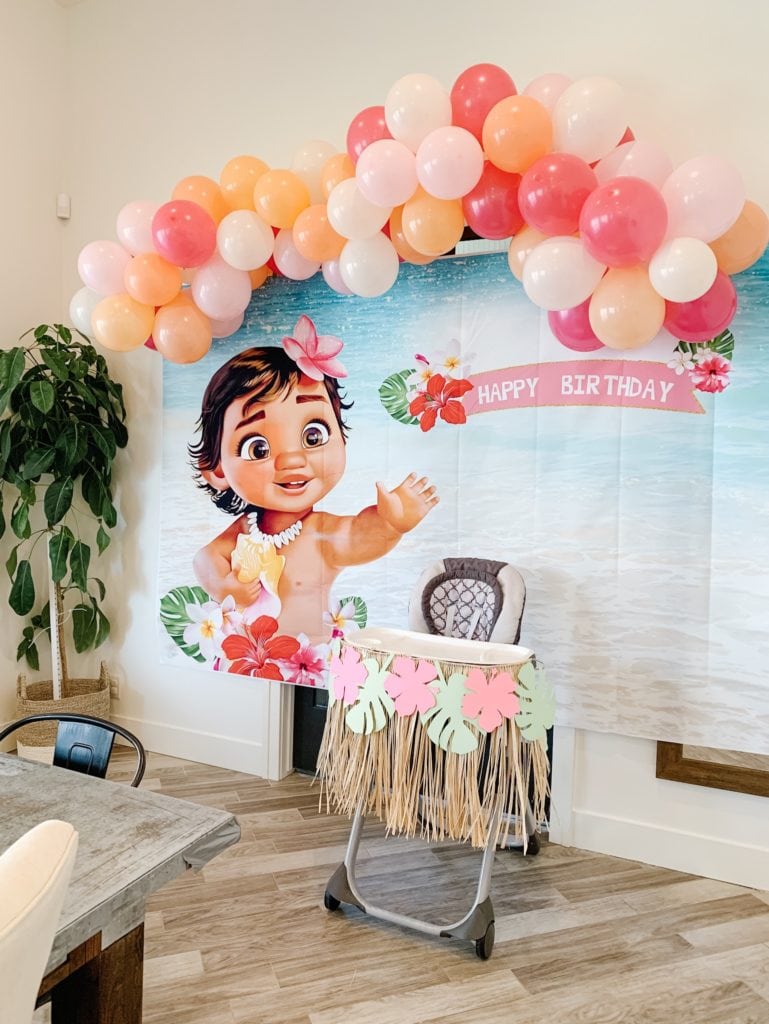 And her smash cake was so beautiful!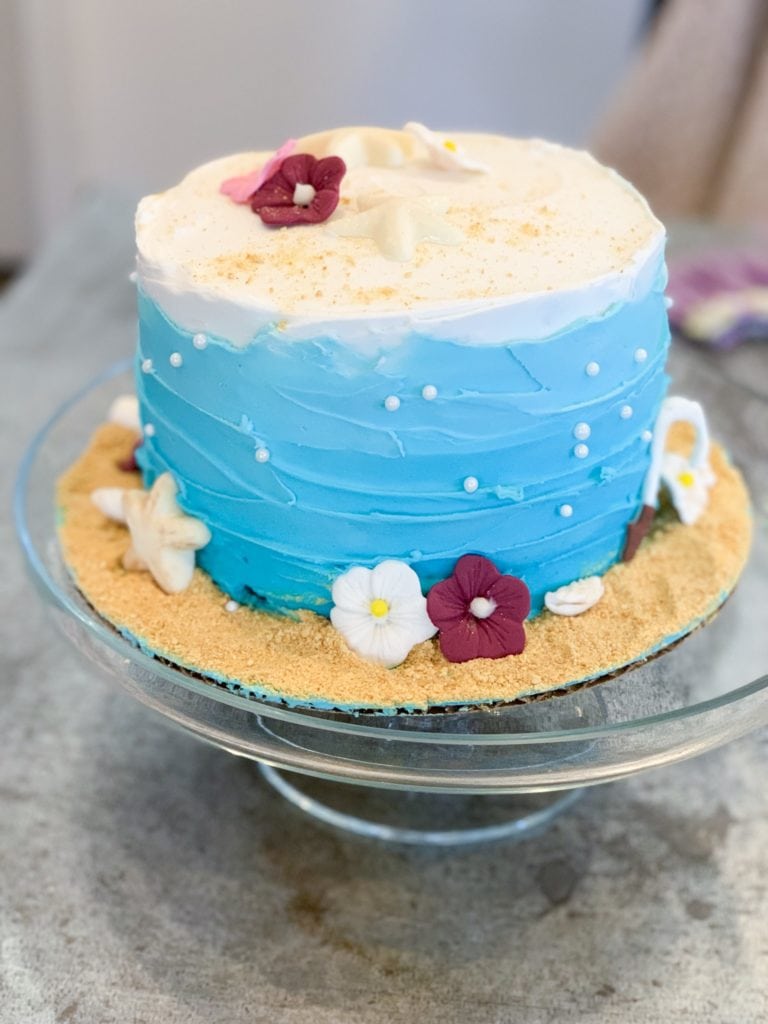 Needless to say, Zoe was pretty stoked about her cake. She was a bit nervous that so many people were watching her (likely thinking she couldn't touch it). But then she went to town!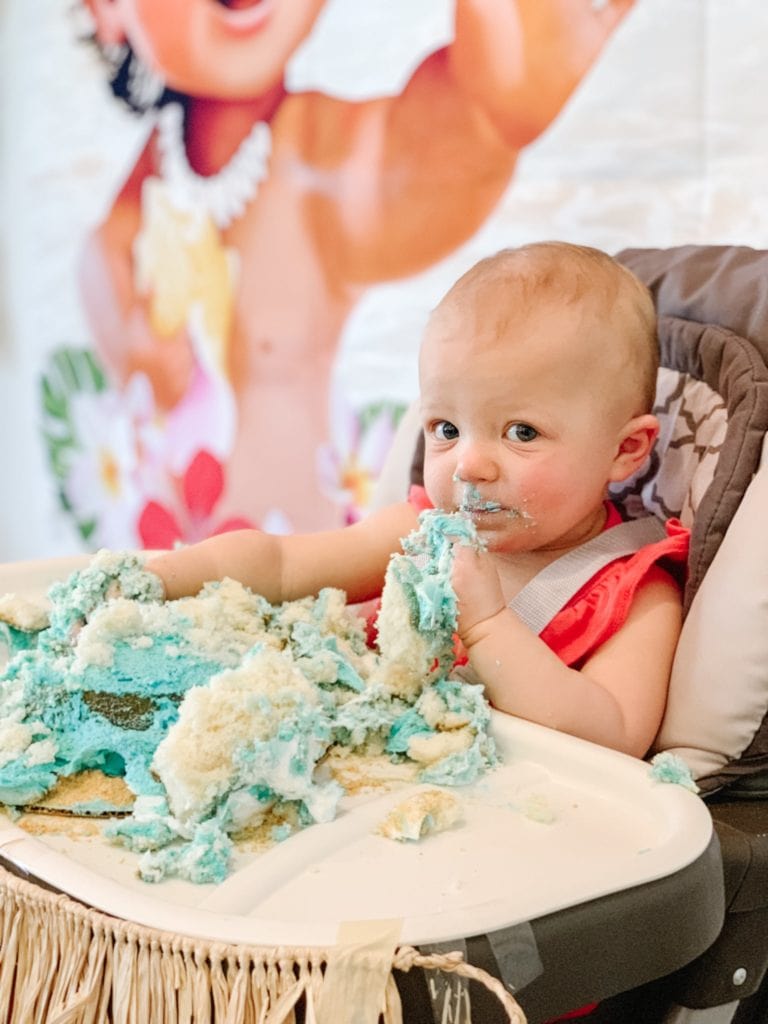 Scout looked just as cute as ever in his tie for the event. I think he enjoyed the scraps from Zoe's smash cake as much as she did 😉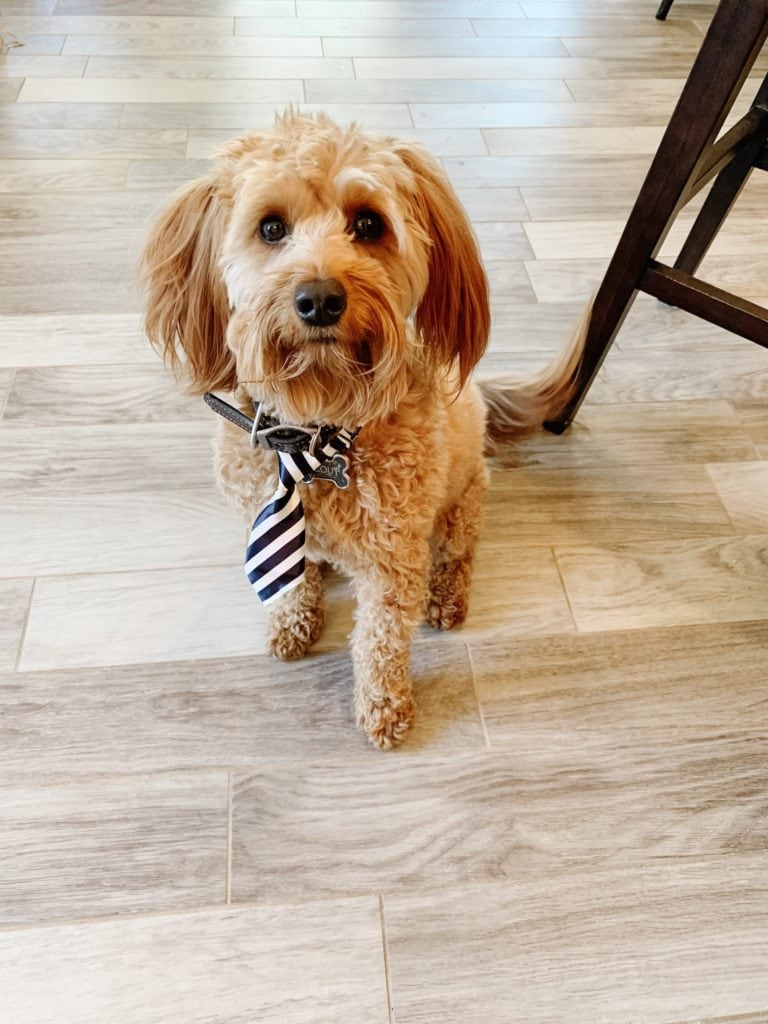 After a bath and nap, she was ready to party again! We still can't believe she's a year old!!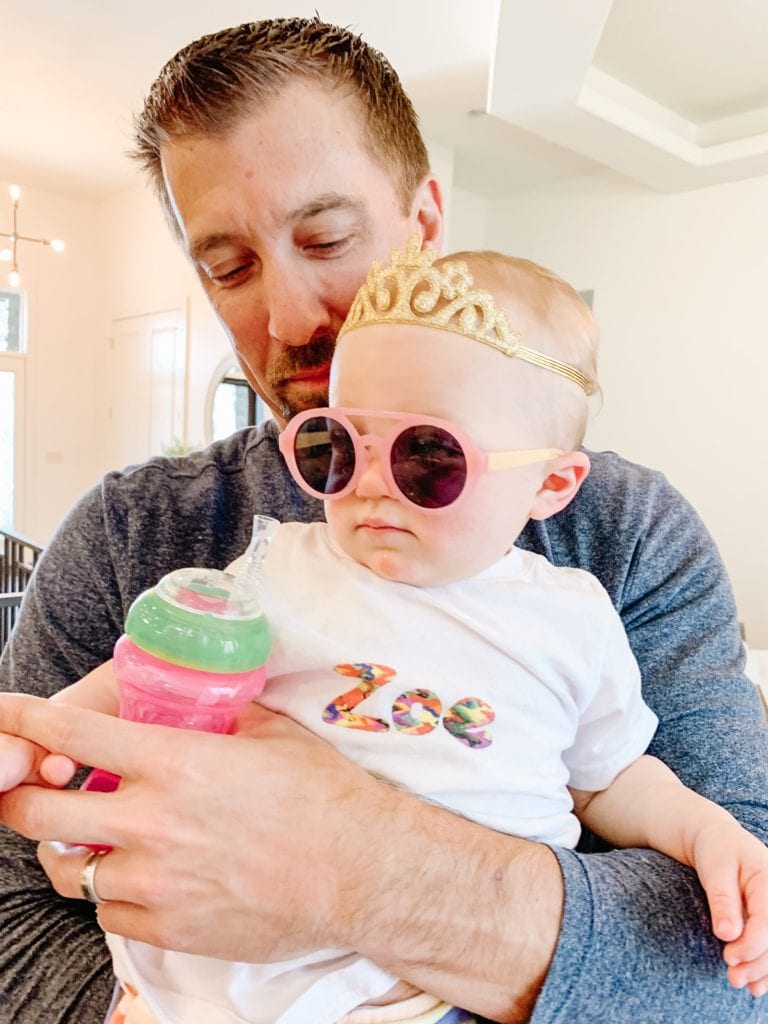 Sunday was pretty low-key as I continued to work on my project and Kurtis watched the Masters.
I'm still in the FASTer Way to Fat Loss program and end another round this week. Admittedly, I slacked a bit these last two weeks and didn't work out like I should have. There were days I could barely lift my arms though from doing so much overhead painting! I've been eating as much as possible on plan though, so I still feel like I'm seeing results. Another round starts next week with my coach (Jill Reikofski) so I'm planning to stay with it (and ramp up my focus). I want as much progress as possible by the time we head to Europe the end of next month!
Recent Buys & Sales
Our outdoor conversation set was in stock and then sold out for about a week. But it's back again if any of you missed it last time!
Following are some of the sales that have carried over from the weekend!
I hope you all have a great week!
If you would like to follow along on more of my home decor, DIY, lifestyle, travel and other posts, I'd love to have you follow me on any of the following:
Pinterest | Instagram | Facebook | Twitter 
disclosure: some affiliate links used