With the warmer weather approaching I wanted to share with you 7 shoe trends that you should try this spring and summer!
Have I mentioned recently I'm excited for summer? Flip flop season is always my favorite (anything to ditch the socks!) but there are obviously many occasions where I have to step up my shoe game a bit in the warmer months. Today I'm sharing seven fun shoe trends to try this spring and summer!
This post is sponsored by Nordstrom and ShopStyle and contains affiliate links for your shopping convenience. As always, all thoughts and opinions are my own. Click here to read my full disclosure policy.
Nordstrom is usually the first site I check when I'm on the hunt for a new pair of shoes. I love that they have a huge selection, helpful reviews and size recommendations, and they offer free shipping and returns! This year there are so many cute shoe trends, but I always like to find pairs that have classic elements, as well, so I can wear them for years to come.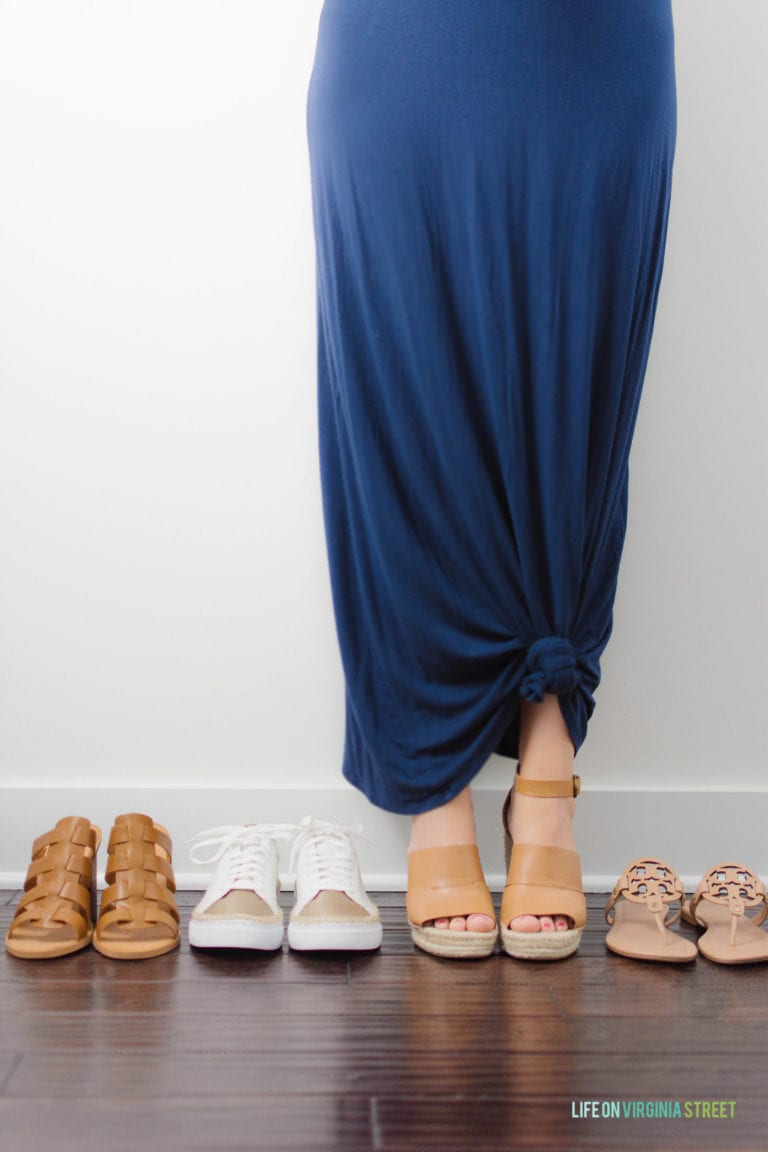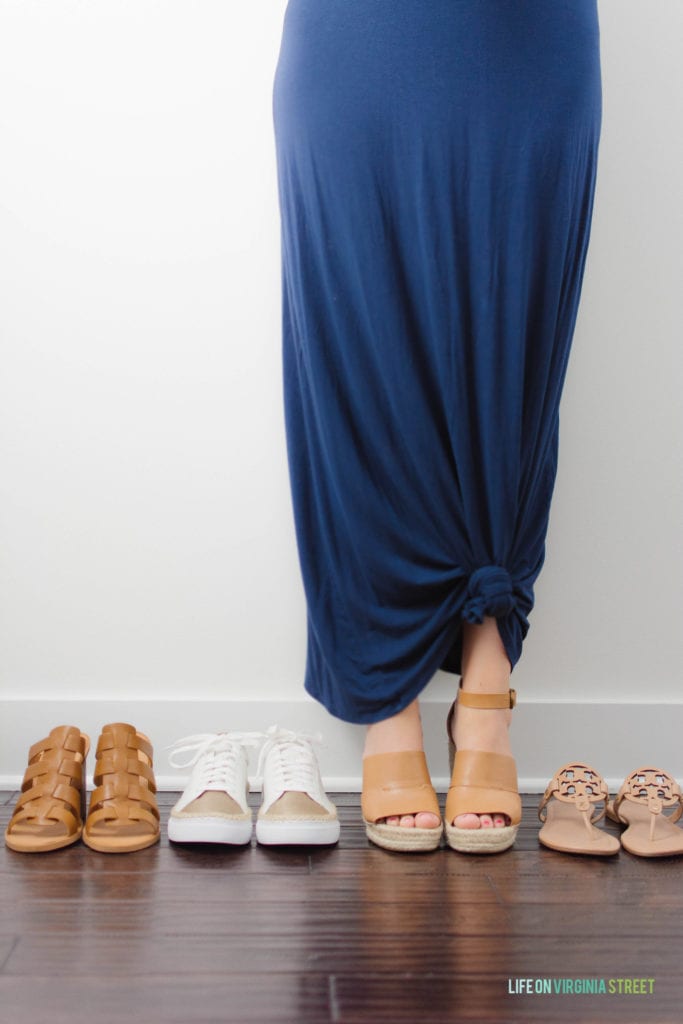 Before we get to my seven shoe trends to try, I should mention I'm wearing this versatile maxi dress with all the options. I actually own the dress in two colors because it's one of those items that's so easy to pack and comfy to wear! It can be dressed up or down or even worn as a cover-up! It fits true to size (I'm in a large). It's nice and long but can also be worn tied in the front, like I'm wearing it to show off your shoes a bit more! I've also ultimately decided these earrings from BaubleBar go with everything – which is basically what I've done the past few weeks!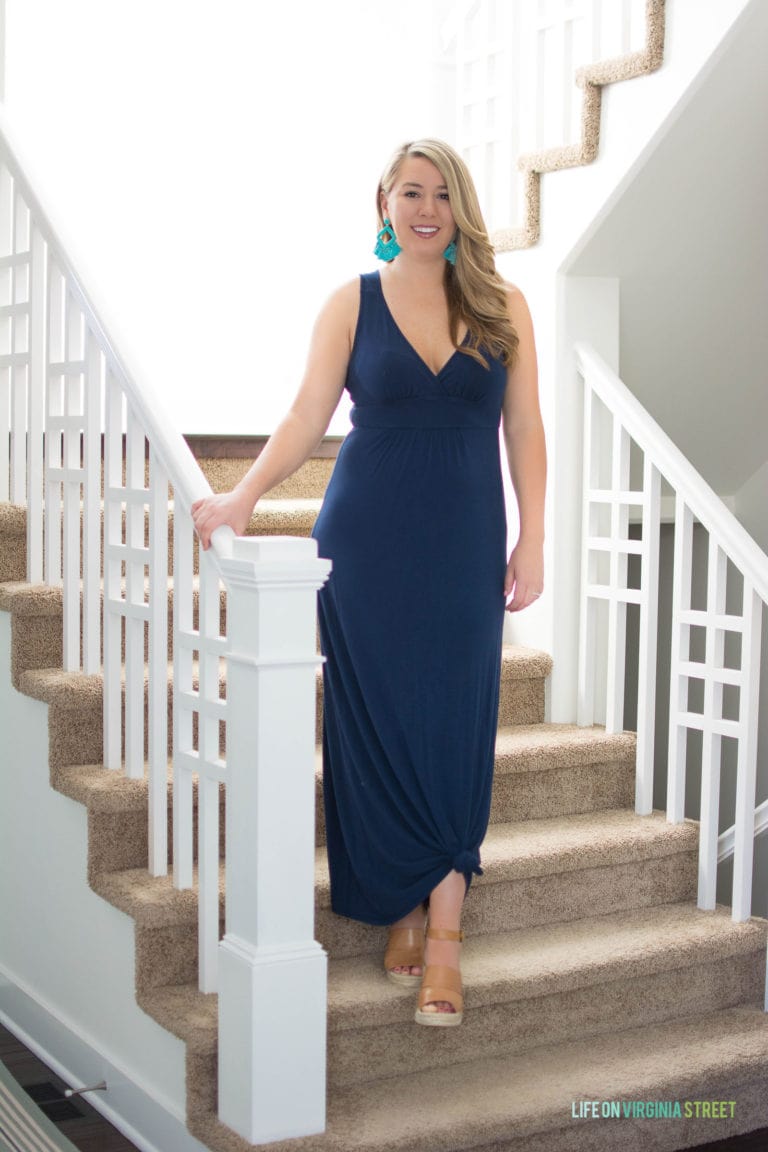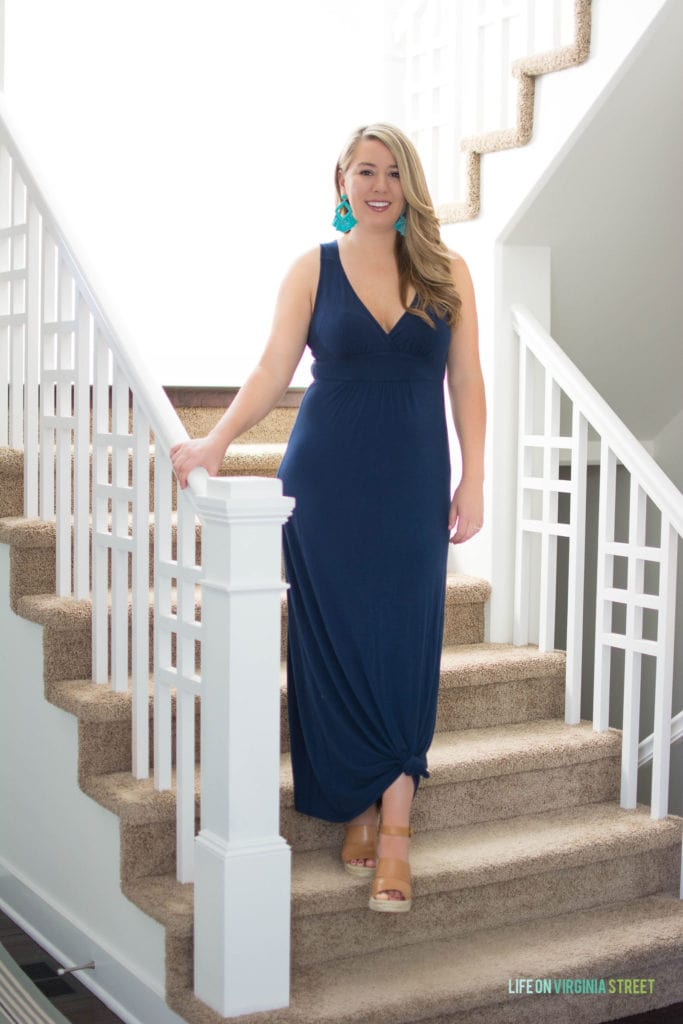 I actually wore many of my stylish top shoe picks in my real-life guide to swimsuits, so you can find more pictures of them in that post, as well! Plus, after each shoe trend below, I'm sharing some additional options and styles you may be interested in!
First up, these adorable platform wedge sandals. You've heard me raving about them for a year now, and I still love them every bit as much as the day I got them. They're comfy and make your legs look super long in this tan leather option. But they also come in seven other statement color options!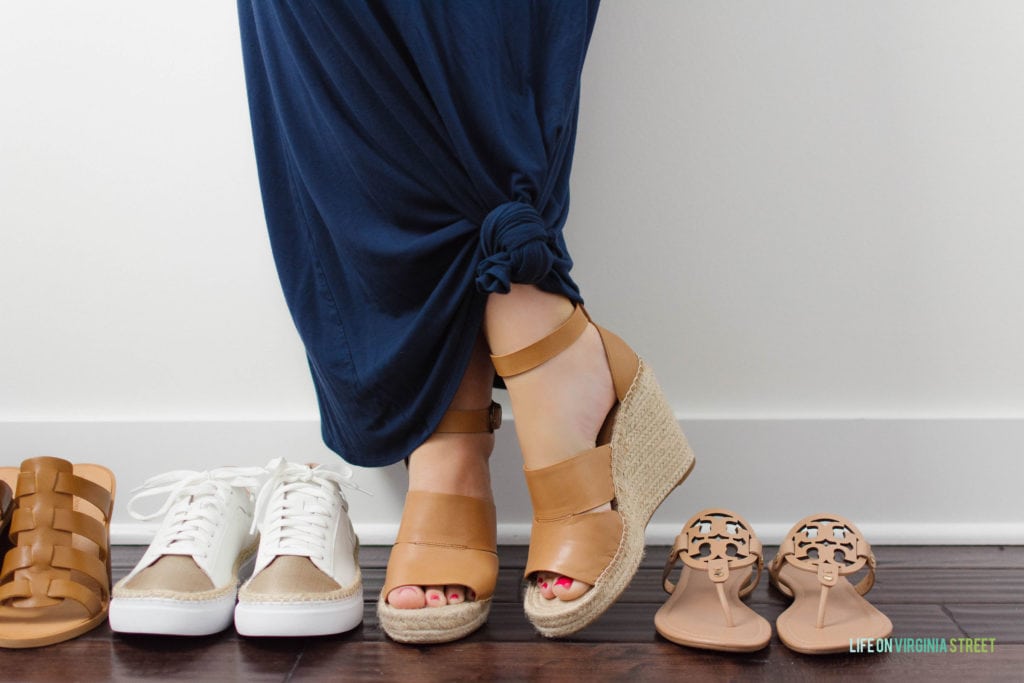 The next trend to try is the platform "fancy" sneaker. I loved the mixed materials on these leather and raffia platform sneakers from Caslon! So far they seem really comfy but I'm going to continue to break them in so I can wear them in Europe next month! I'm typically not a traditional sneaker fan, so I love the overall neutral vibe of these!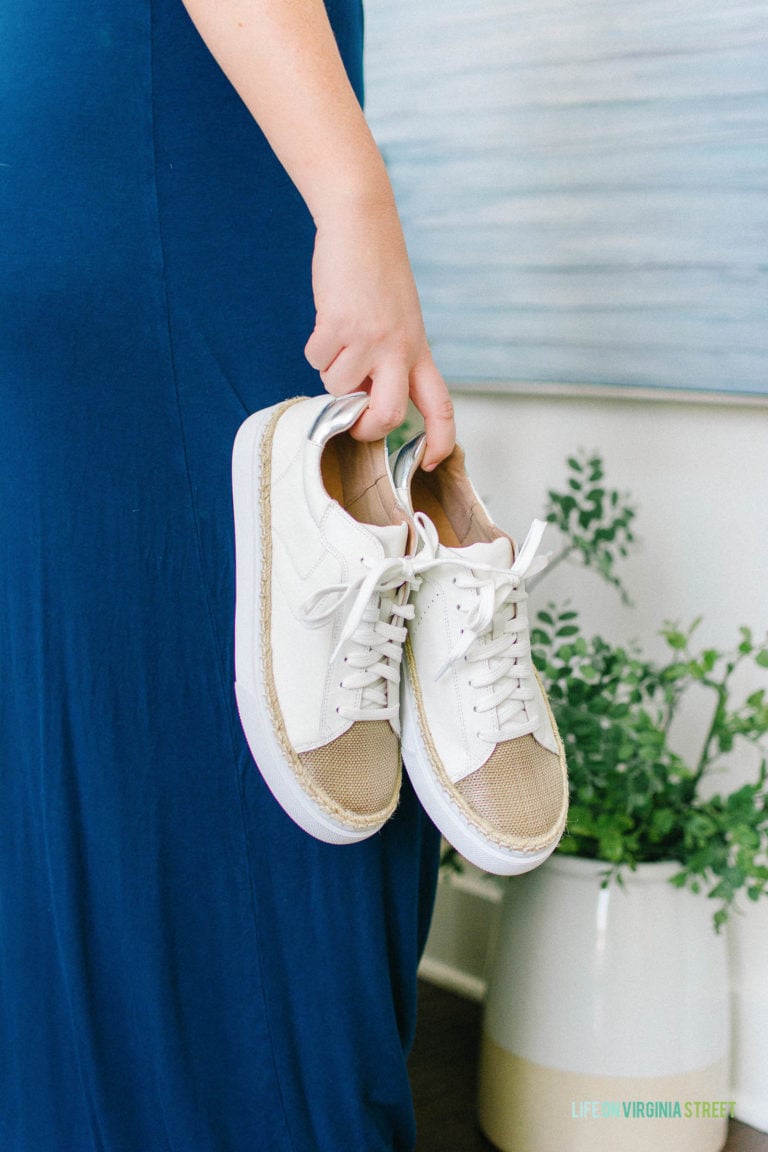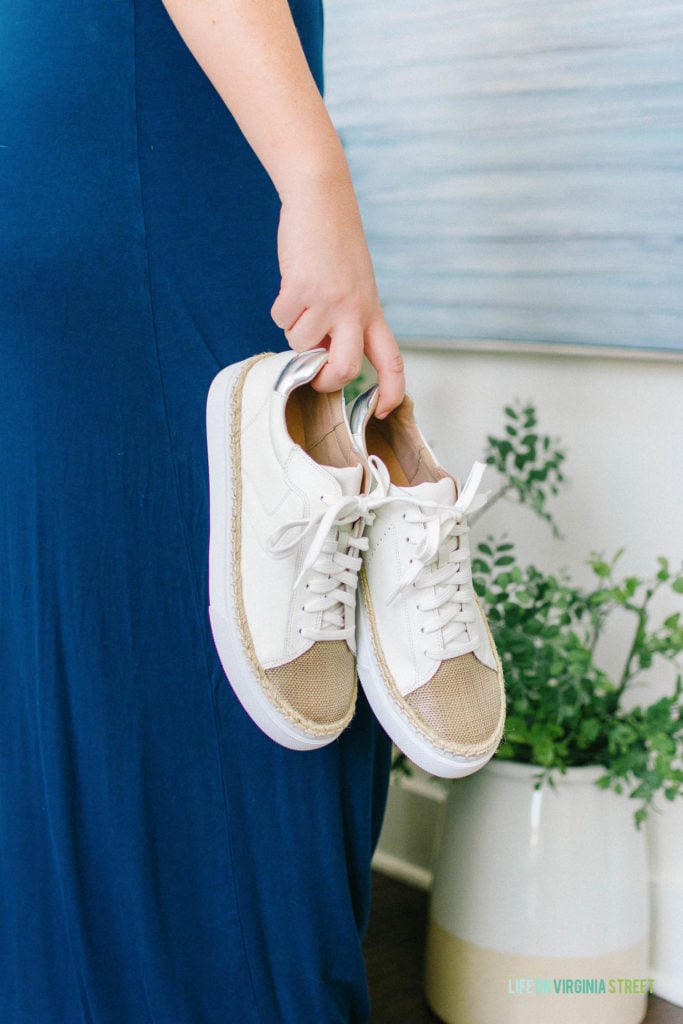 Jellies are back and I love the material because it's so great to wear to the pool or when I don't want to damage my leather shoes! I picked up these Mini Miller sandals from Tory Burch for our trip to the Bahamas and wore them nearly every day! So easy to throw on and run! Plus, they look a bit fancier than your average jelly shoe!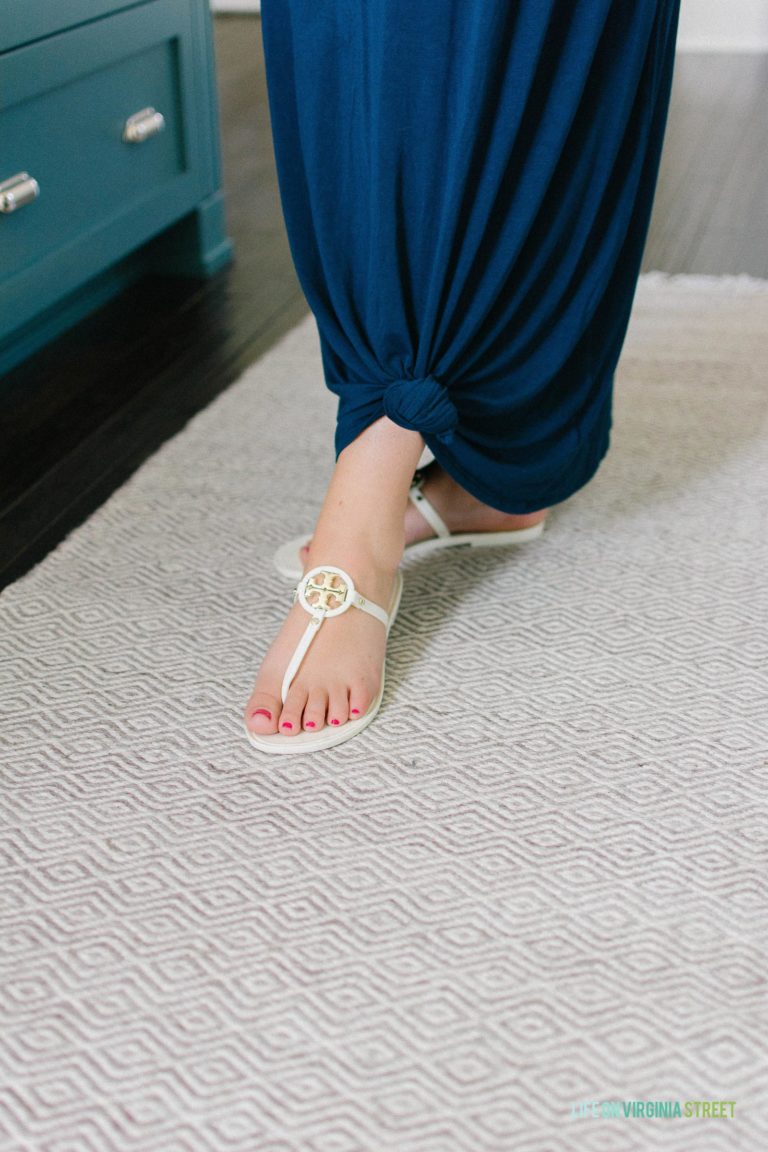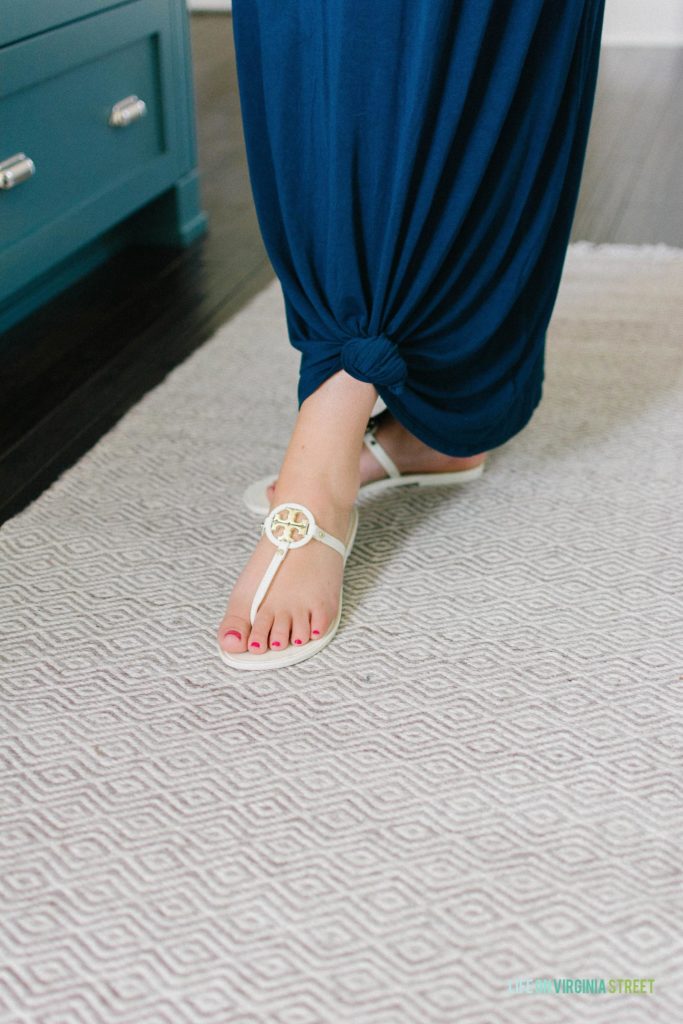 Next, the "fancy" work shoes (and/or pool slides). I ordered a second pair of these rubber Birkenstocks this year. I have the white ones and these coral ones are a fun punch of color. Are they the most flattering sandals ever? No. But they are beyond comfortable and I love wearing them around the yard because I can hose them off and they're easy to keep clean. They also work well at the pool and when you need comfy shoes for walking long distances!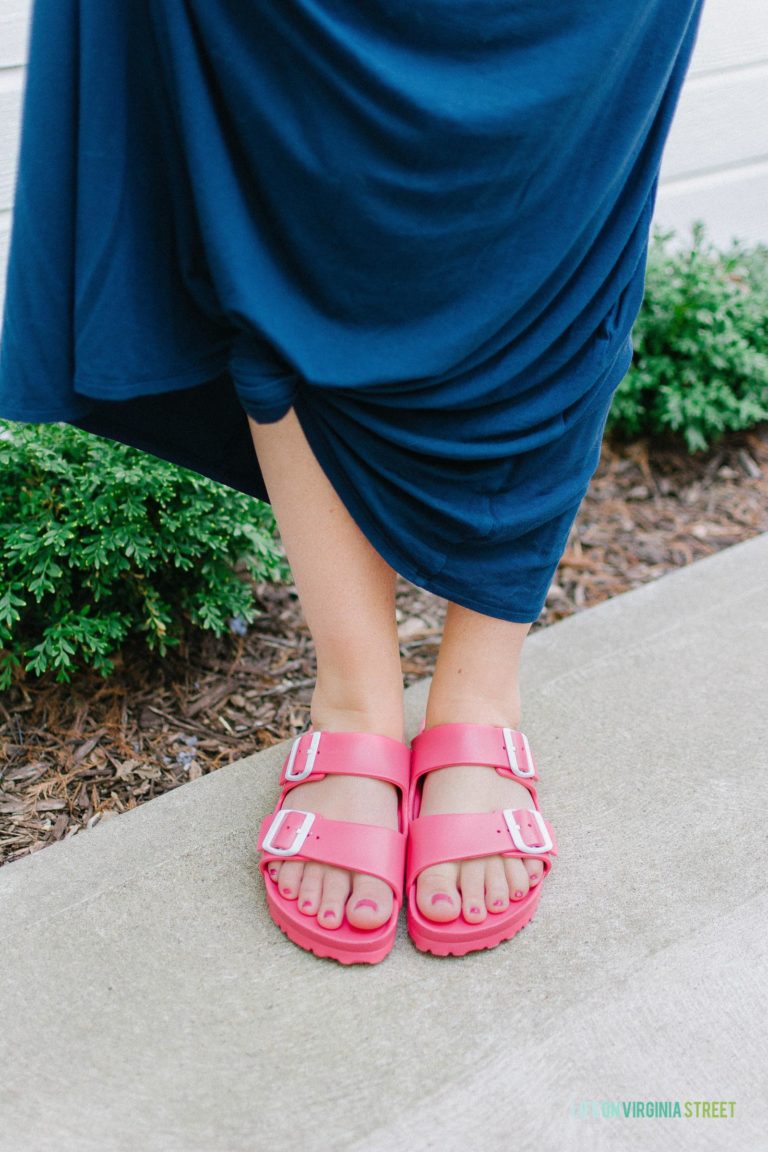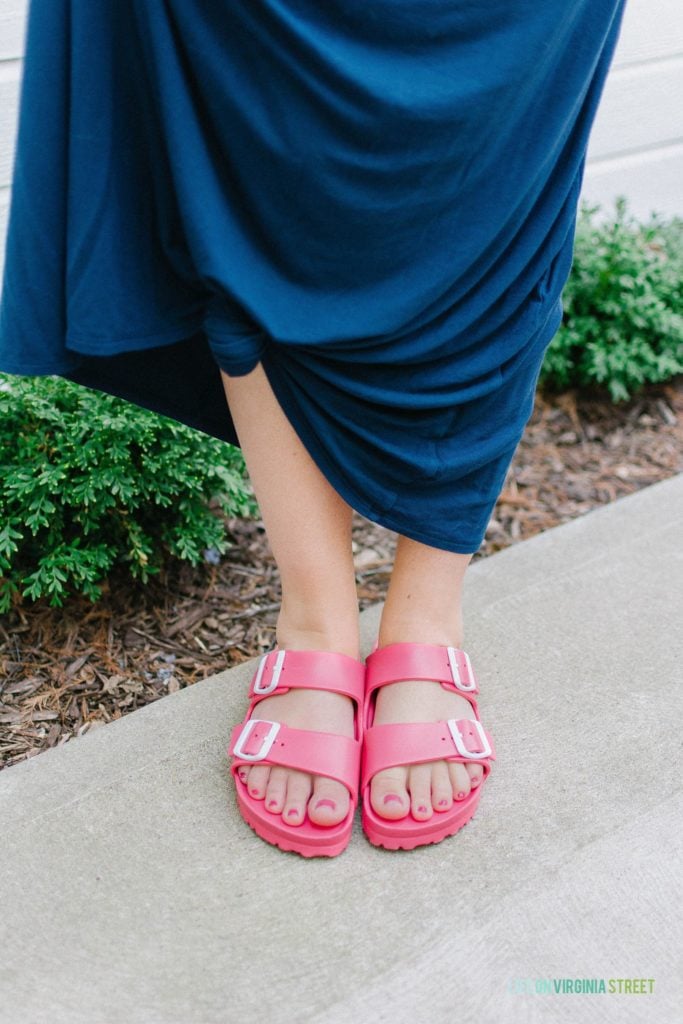 These scalloped espadrilles from Steve Madden hit two shoe trends in one! I followed the reviews and ordered a half size down, and they're way too tight on me. I'll be returning them for my usual size. I can tell the footbed is comfy though and I can't get enough of those unique scallops!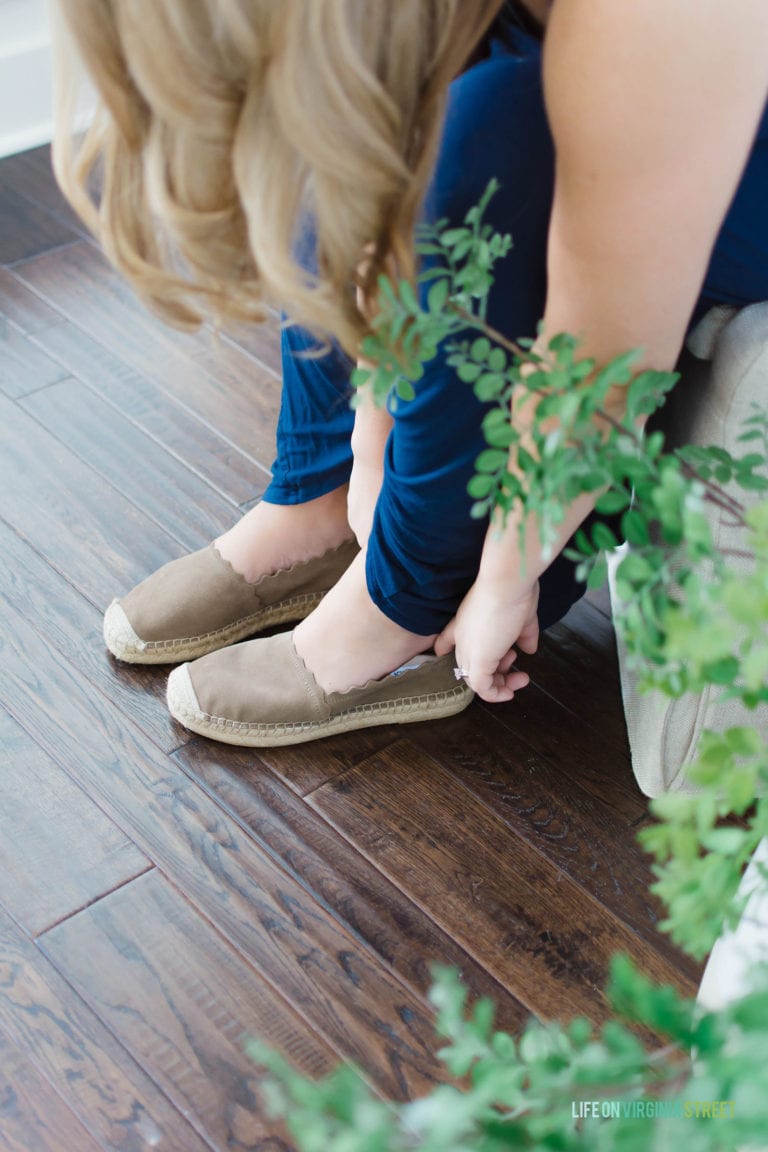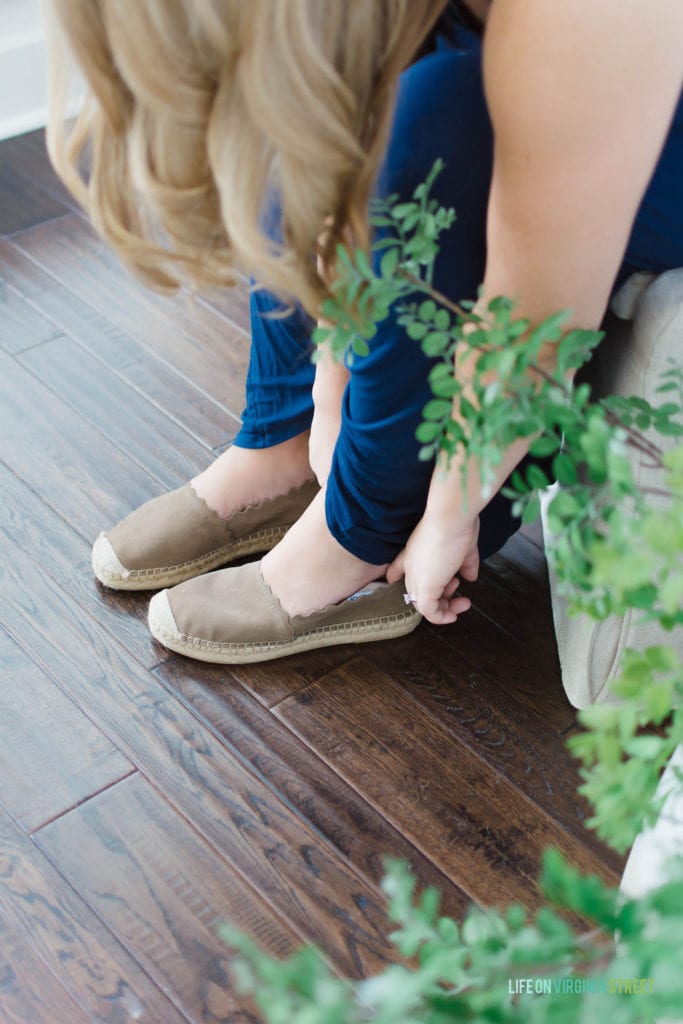 I love the leather and wood combination on these woven block sandals from Treasure & Bond! The wood block heel is slightly flared and such a fun look to add to summer outfits. They have a bit of a cool retro vibe that's so fun for the summer months! I feel like this is an option that would carry over well for early fall, too.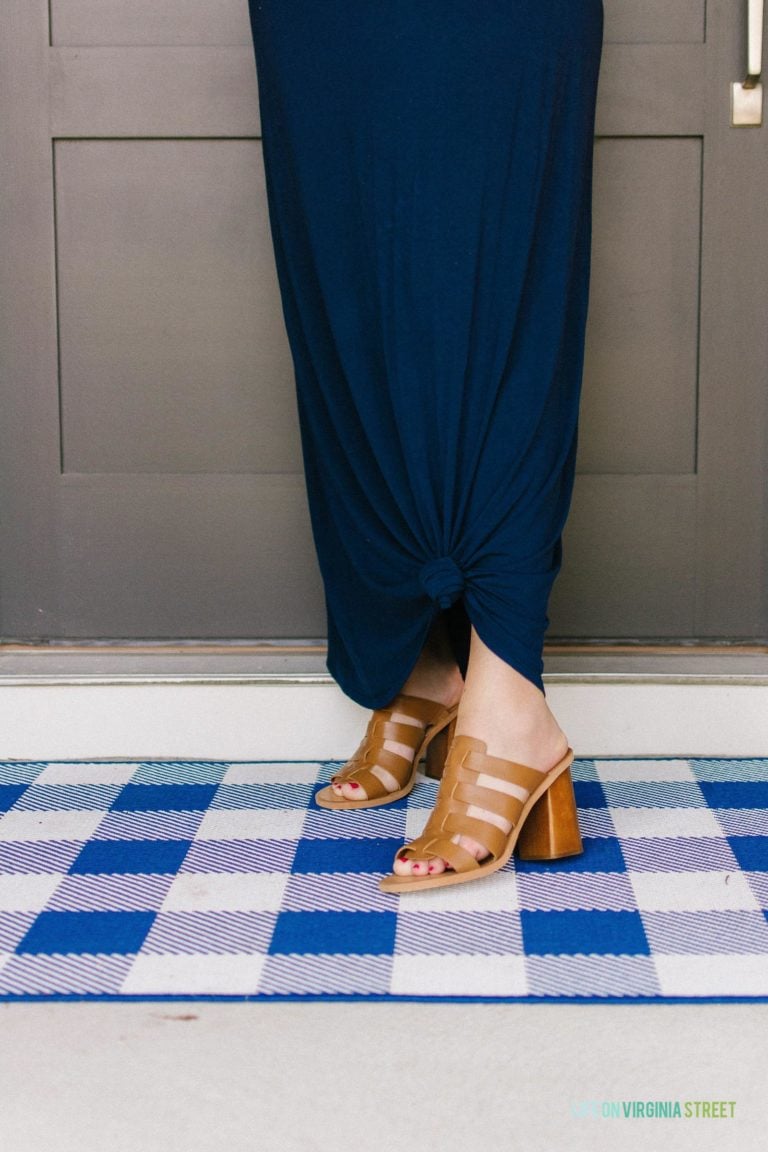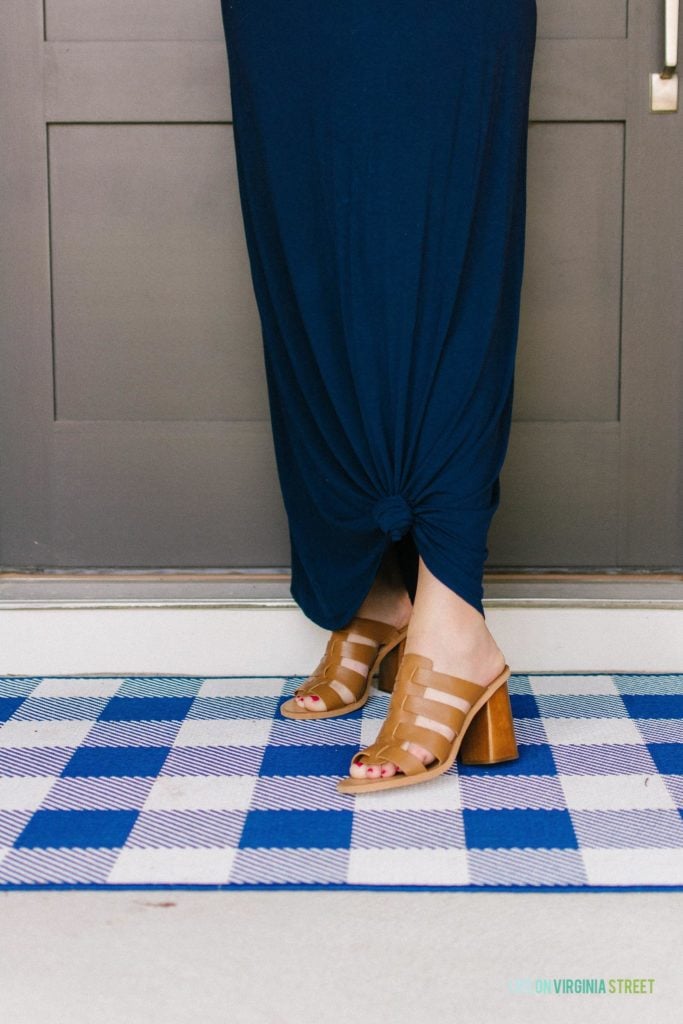 Lastly, the designer flip flops. The sandal you'll likely hear me talk about for the rest of our lives, the leather Miller sandals, are by far my favorite shoes. I wear these all the time in the summer. They now tend to run small so I would suggest ordering the next size up! They go with everything and can easily be dressed up or down. This is one of those purchases I promise you won't regret! They're a splurge but everyone that buys them says they wish they would have done it sooner! I feel like these types of flip flops can be dressed up or down and worn with a variety of outfits. You can get our rug here.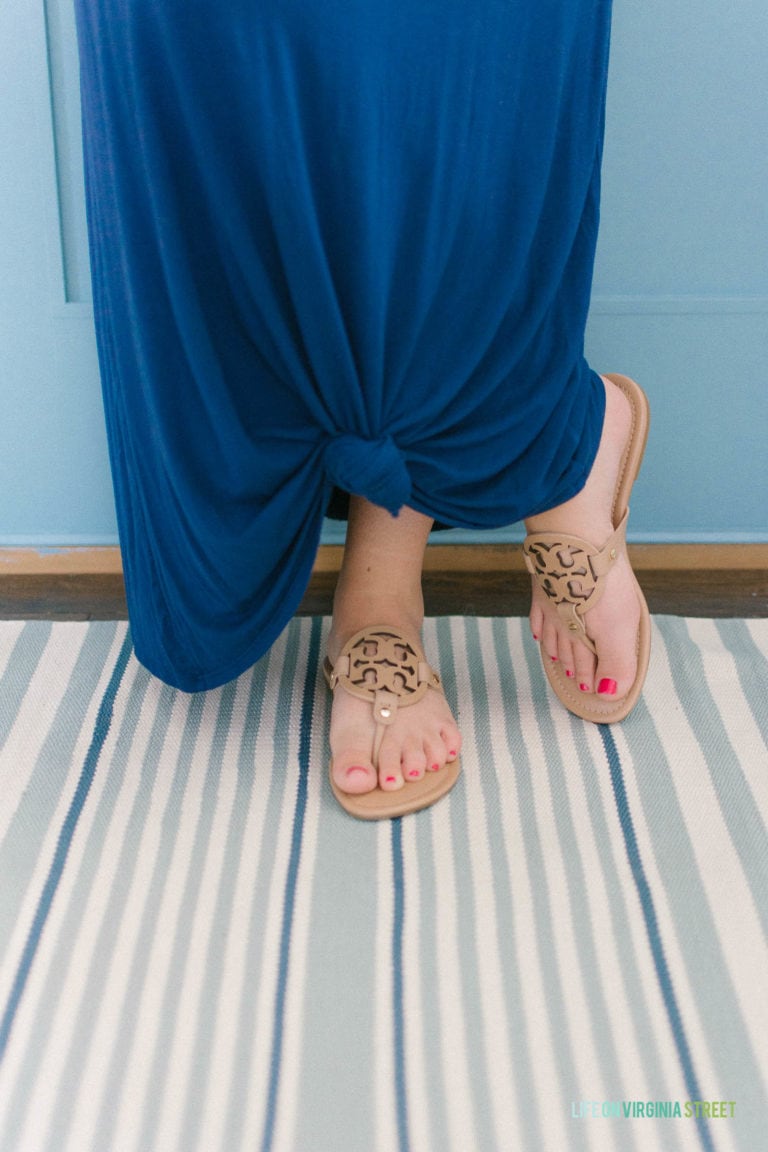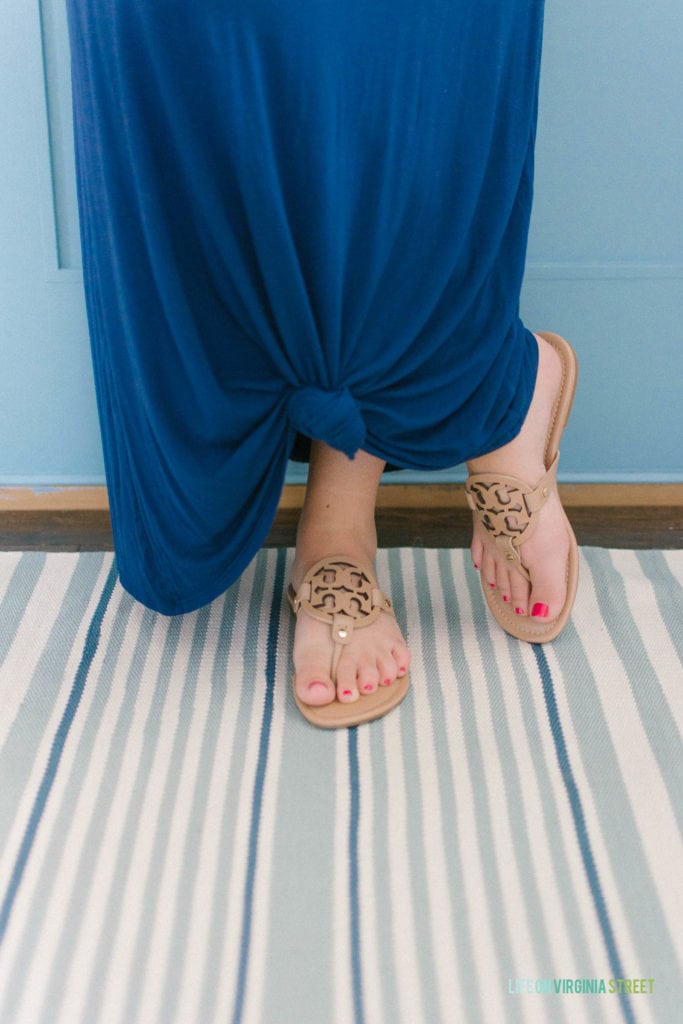 Nordstrom's Spring Sale is live now with up to 50% off on top brands! The sale ends on 4/22 so be sure to check it out before it's over! Here are some of my top shoe picks from the sale:

I hope you found some amazing and stylish spring and summer shoe trends to try this year!
If you would like to follow along on more of my home decor, DIY, lifestyle, travel and other posts, I'd love to have you follow me on any of the following:
Pinterest | Instagram | Facebook | Twitter 
disclosure: some affiliate links used
Photos by the talented Mandy McGregor