I hope you all had a great weekend! And hopefully no one had too much invested in watching the Super Bowl, since I consider it to be the most boring year yet 😉
This post contains affiliate links for your shopping convenience. Click here to read my full disclosure policy.
Home Projects & Updates
We basically spent all day Saturday working on taxes. We actually have someone prepare them for us, but there is so much prep work involved! We use QuickBooks for both of our businesses but last year was our first year getting it and we weren't as diligent as we should have been in keeping it up to date. Lesson learned! We vowed going forward we are going to be the two most organized companies on the planet 😉
Going through the tax process, we realized just how badly disorganized our office has been, essentially since the kitchen renovation last summer (when we dumped a bunch of stuff in here). While Kurtis was doing some work on the rental property receipts, I finally decided to organize our office closet a bit. It still needs a lot of work, and I need to organize our paper files much better, but at least now I can open the door without fear of something falling on me! The cleaner version on the right is actually after I even added some stuff from my bookshelves and other areas, so I was able to clear out a lot!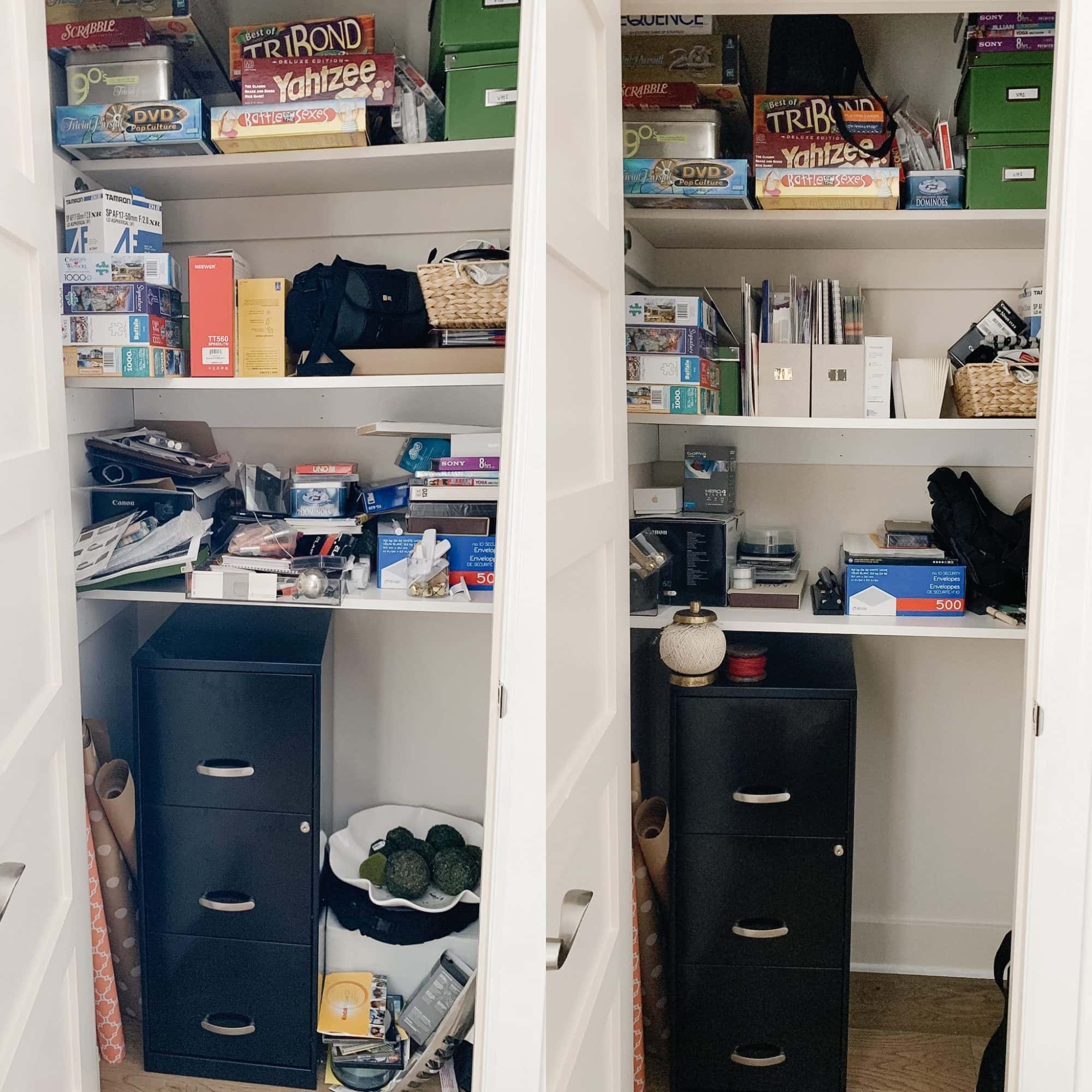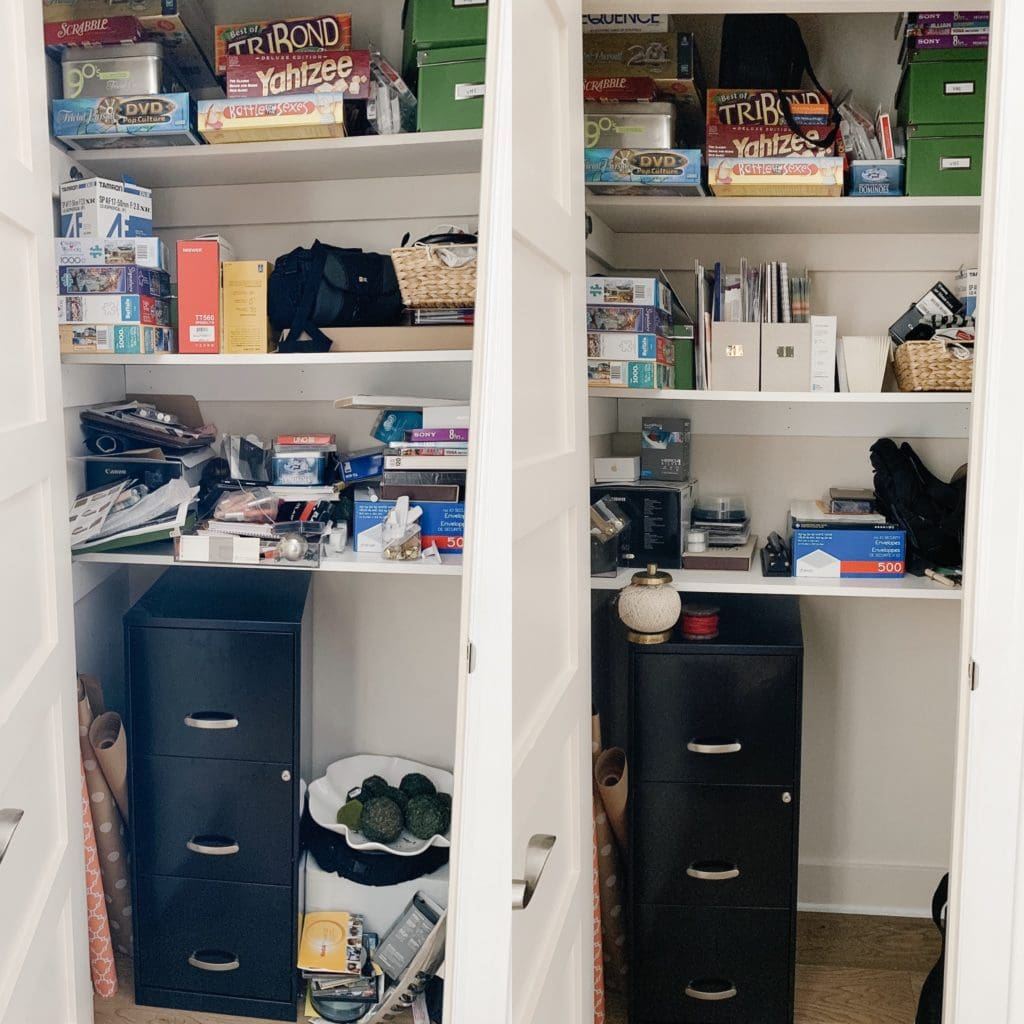 My bookshelf was just as bad. I have a box for receipts, but I had started sticking them wherever. I still have a lot of work to do here too, but at least now I've cleared out all the paperwork we don't need and have filed everything else! It's a great way to start a new week!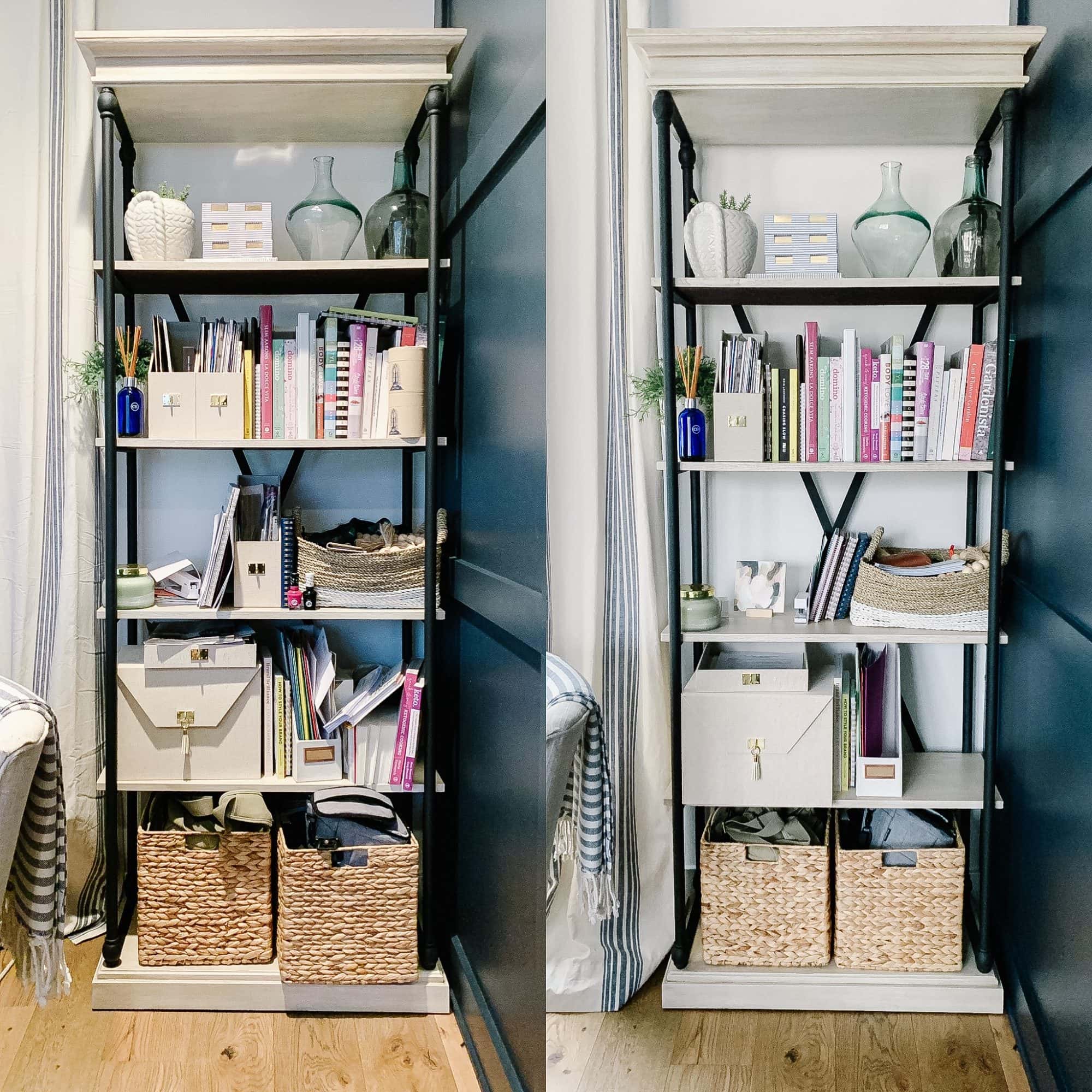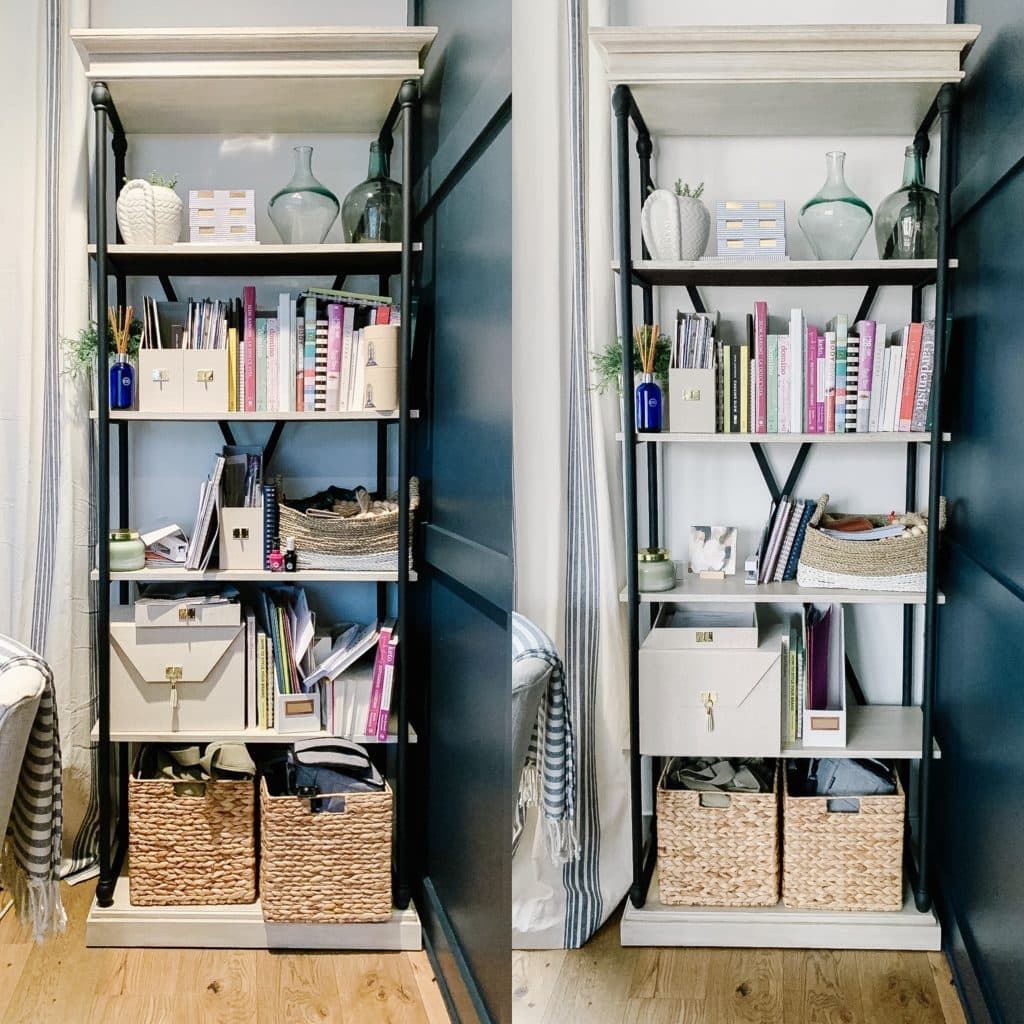 And, in the most exciting news in a long while around here, my new console table and nightstands arrived from Amethyst Home! They're a local company but can order these pieces for your and ship nationwide. I can't even tell you how good they are in person – so much better than stock photos! I'm working on some styling (and wall painting) before I share both spaces with you but these are a total dream! I finally decided to invest in a long-term console table for the entryway hallway rather than the cheapy knock-off I got from Wayfair. It was missing some screws and was a little wobbly and the wood definitely looked fake. So I'm excited to go this route and can't wait to share how it looks in our space!

Around Town & For Fun
As you may recall from my weekend recap last week, I spent Sunday through Tuesday in Las Vegas for Market. As I left it last week, I only shared my first day experience. The second day was equally as amazing and not quite as overwhelming since I knew more of what to expect. Here are a few favorites from day two.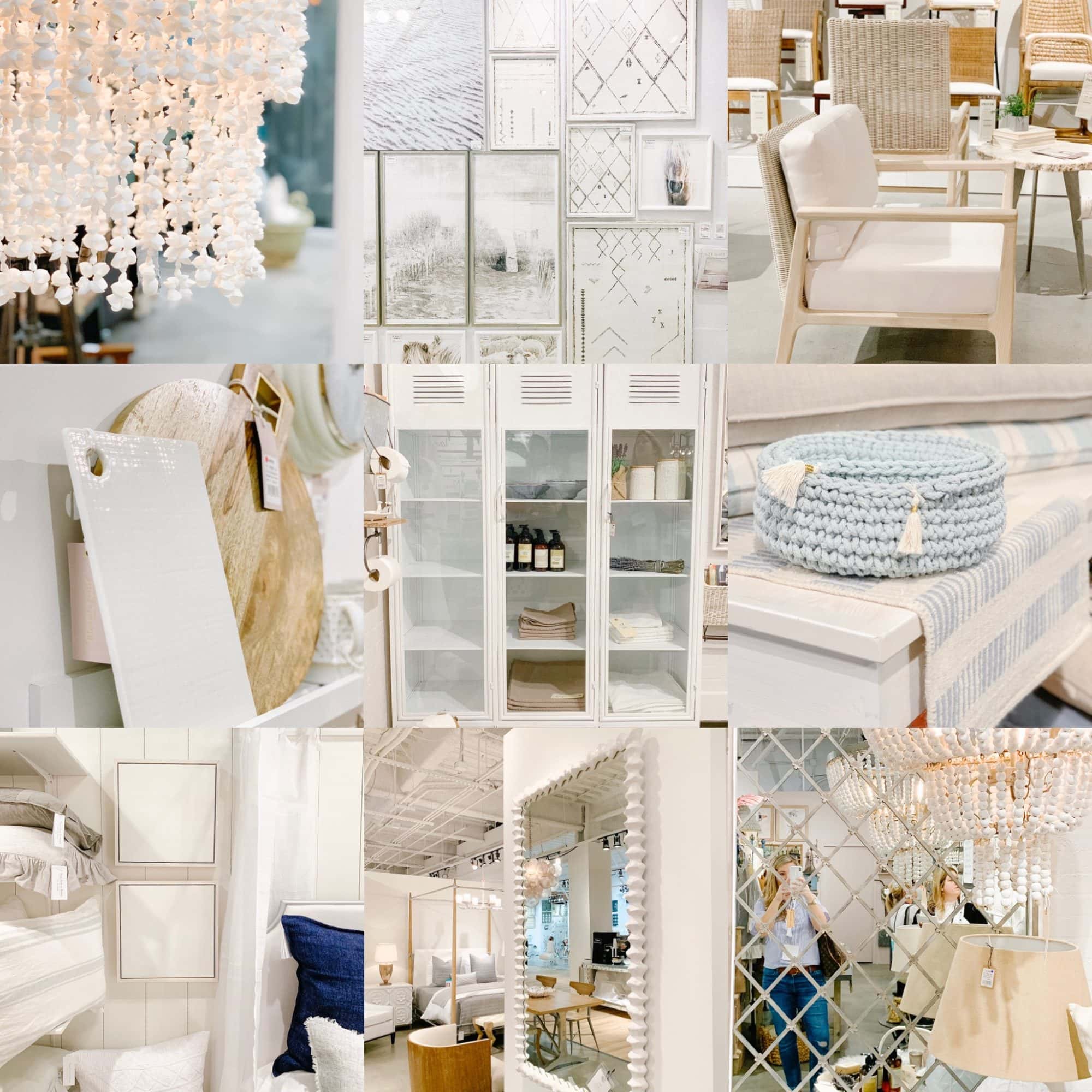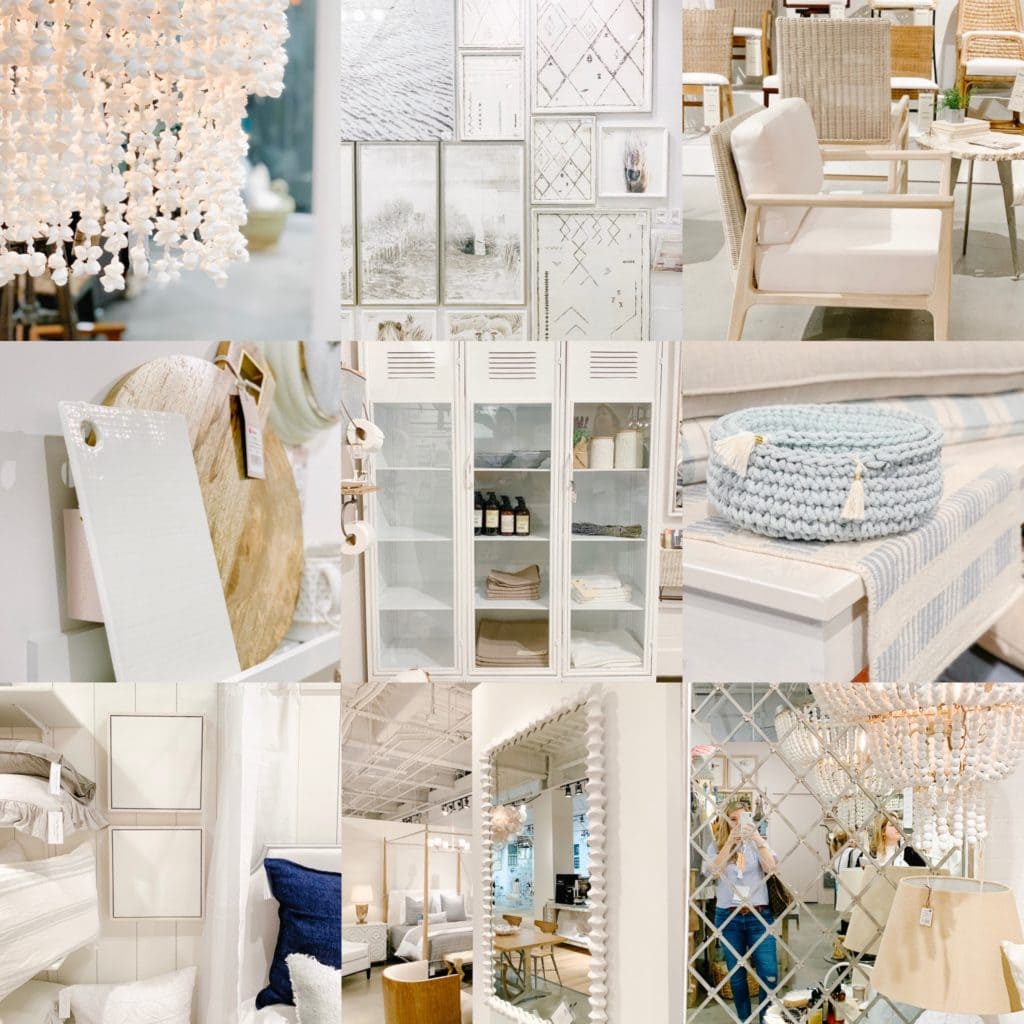 We had originally planned to spend all day Tuesday at Market, as well, with a late night flight on Tuesday night.
However, Monday night while we were at dinner, we got a text that our flight had already been cancelled (thanks to the polar vortex). After waiting to talk to a Southwest rep for nearly two hours, I was told I was stuck in Vegas until Thursday or Friday. So, Monica actually found a flight on United that left Tuesday morning at 6:00 am via Denver. We hurry and bought tickets.
Things only got crazier from there! We got to Denver, and boarded our flight to Omaha. After about ten minutes in the air, our pilots said we had to go back to Denver because our flight was having electrical issues. Talk about news you don't want to hear when you're already in the air! We made it back safely and after an hour or two, they ended up cancelling that flight! At this point, we were both beyond exhausted. We jumped in the very long lines to find out when we could get home.
We ultimately found a flight to Lincoln, Nebraska that left a few hours later. So, we decided to try that one since we knew the Omaha flights would be bombarded. Long story short, we finally got home that night in Lincoln and had to have our husbands drive down to get us there. We arrived just in time for the temperatures to turn crazy cold, but we didn't even care. We made it home!
We woke up to ice inside our windows. Basically all the moisture in our house froze on the windows. It was crazy! Wednesday morning Kurtis and I had to get my car from the Omaha airport. He took me on his way to work and the actual temp was -13 and with the wind chill it was in the -30's. Needless to say, my car wasn't too happy to start. But it worked, even if the windows would barely move down for me to pay my parking fees. I don't think it's even been this cold here as long as I've lived in Nebraska!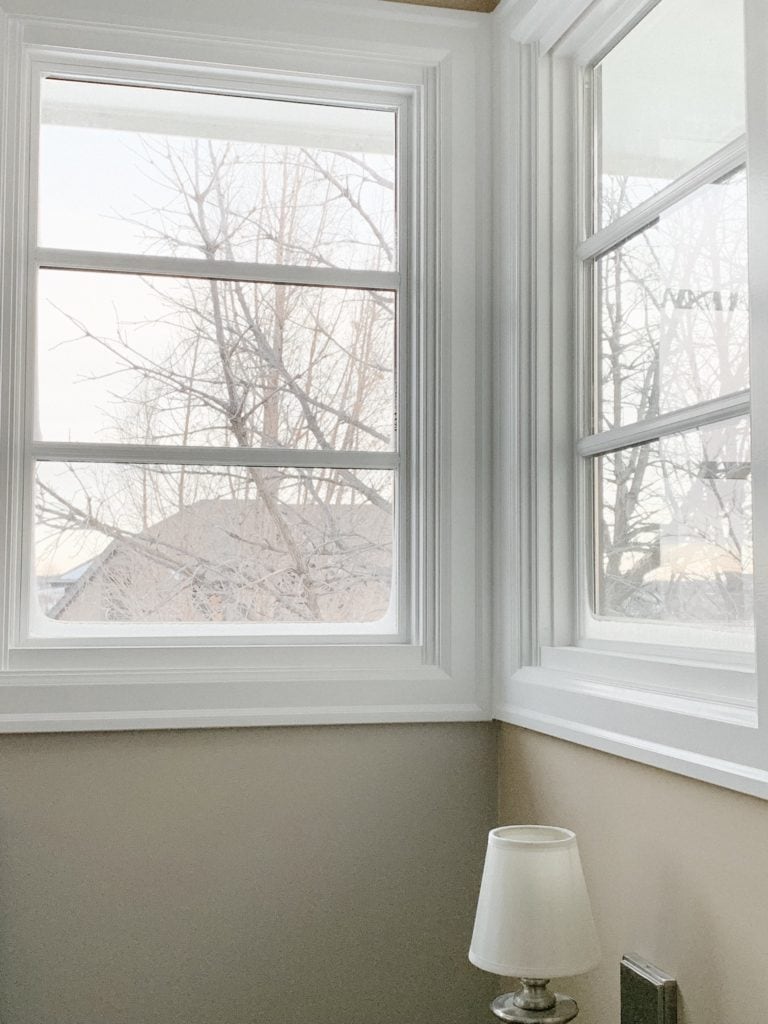 I basically didn't leave the house for much of the rest of the week for obvious reasons! Henley might be the cutest little sleeper ever!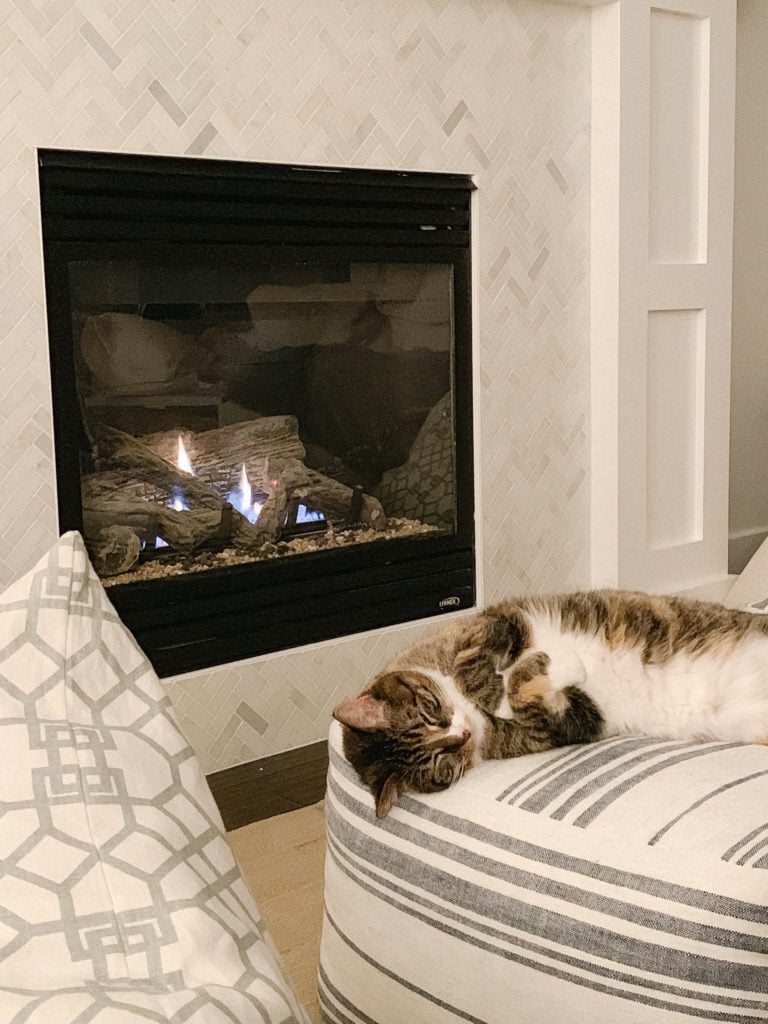 We went to Jill and Nick's last night to watch the Super Bowl.  I only ended up taking one picture. I couldn't figure out why it looked like Scout was pouting next to me until I realized he wanted the Girl Scout cookie on the ottoman. He literally had his face planted staring at it! I made Kurtis give him a treat more suitable for a dog 😉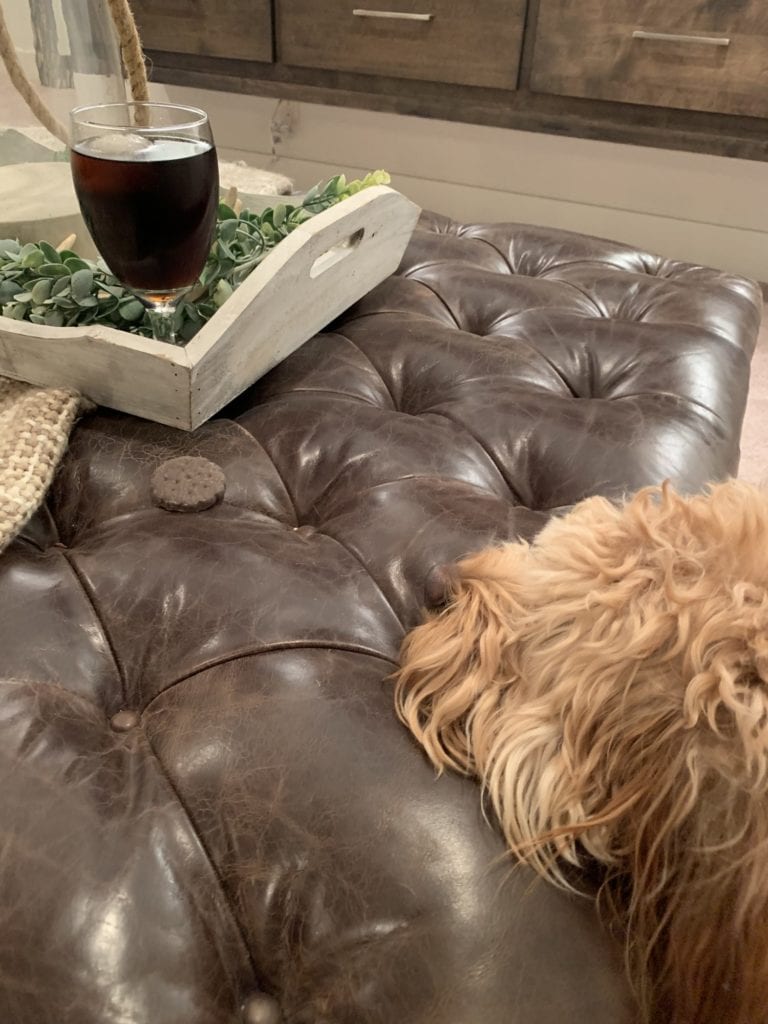 I've received a few messages about how I'm liking FASTer Way to Fat Loss so far. I'm starting my third week today and have really been enjoying it! As much as I can ever enjoy exercise and planning my meals 😉 I've found the intermittent fasting to be much easier than I expected. The hardest part for me has actually been eating so much food – which sounds ridiculous! But I love that you can still have carbs and I've actually enjoyed the workout cycle. I'll share more once I can actually share some results the further I get into the program. But if you want to learn more, you can do so here. My coach Jill Reikofski is starting another group on 2/18! She's been so great to work with and I feel like I'm already more committed to this than I have to much else in the past. I'll keep you posted!
Recent Buys & Sales
I hope you all have a great week!
If you would like to follow along on more of my home decor, DIY, lifestyle, travel and other posts, I'd love to have you follow me on any of the following:
Pinterest | Instagram | Facebook | Twitter
disclosure: some affiliate links used