I hope you all had a great weekend! I head to San Francisco early tomorrow morning for a blog event, and then fly directly to Salt Lake City for a family wedding. It should be a fun, but busy, week ahead!
This post contains affiliate links for your shopping convenience. Click here to read my full disclosure policy.
Home Updates & Projects
I spent a lot of the week (and weekend) working on posts for the next two weeks so I didn't get much done around the house. After I get back this weekend, I'm home a few days before flying to Atlanta, so I have a lot to prepare for the coming weeks. Can you believe I already photographed a Thanksgiving tablescape yesterday?! #bloglife
Tuesday night, Kurtis had to drain the pool (we drain about two feet out) because the guys were coming to winterize. And here we are Monday morning and it still hasn't been done (and the pool is full of leaves). I know some of you were curious about how much we drain out so here's a quick pic! The pool guys then add anti-freeze in the pipes, cap them and then add the cover to the pool. It's always a sad day to have it closed and no longer see the blue water when we look out the window!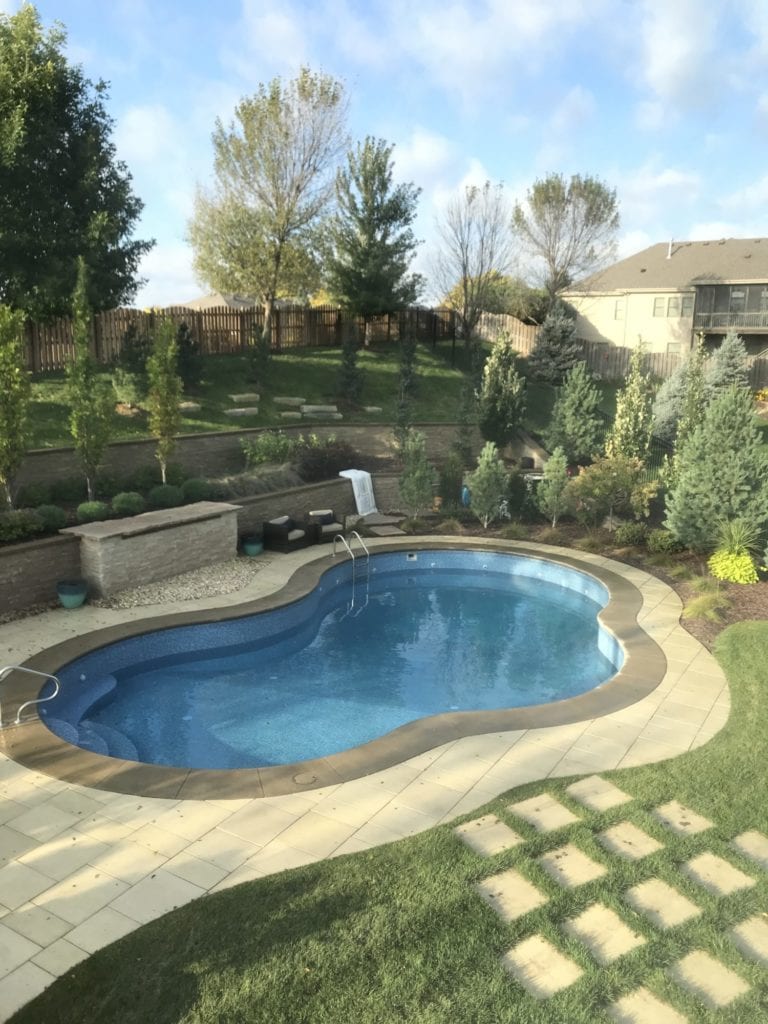 We'er still working on finding a tenant for our first townhome. I think we've officially found the worst time of year to try and get a place rented. Since the unit is close to some of the best schools, that's much of the reason we have luck getting it rented. But, now that we're so far into the school year, it's tough! We did have some minor work we had to do there this weekend (in addition to showings). The kitchen cabinets are melamine and they're starting to peel.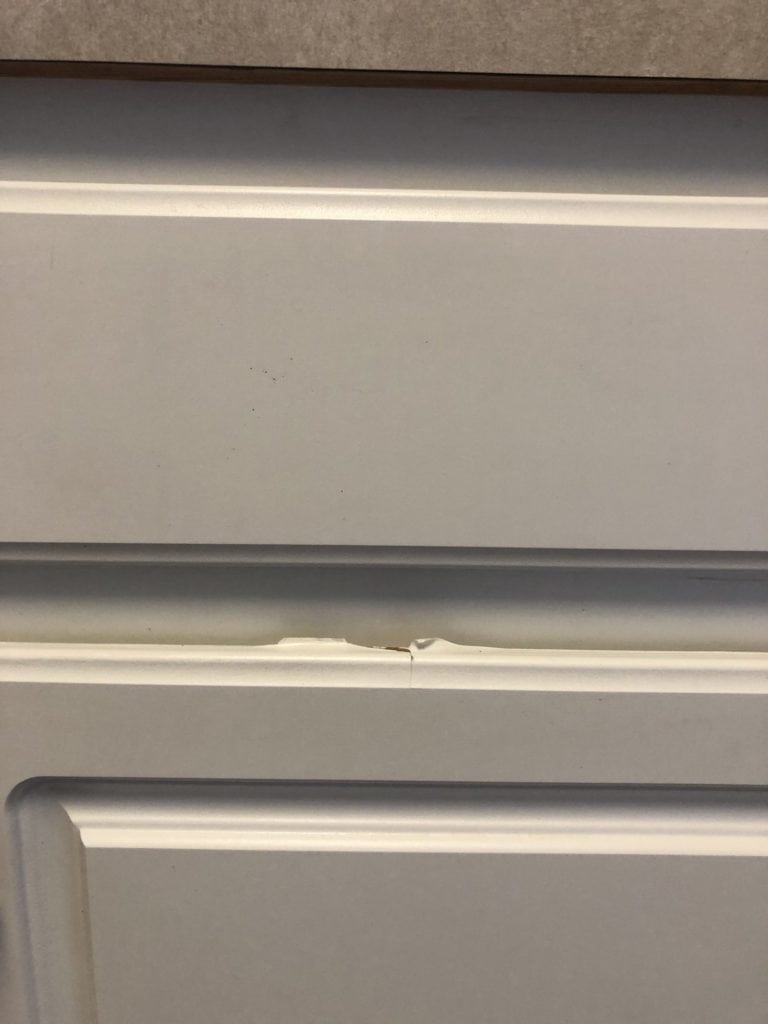 Kurtis found this melamine glue and we figured it was worth a shot since we're not quite at the point we're prepared to replace the cabinet doors. We basically glue a few Saturday and then secured it with painters tape.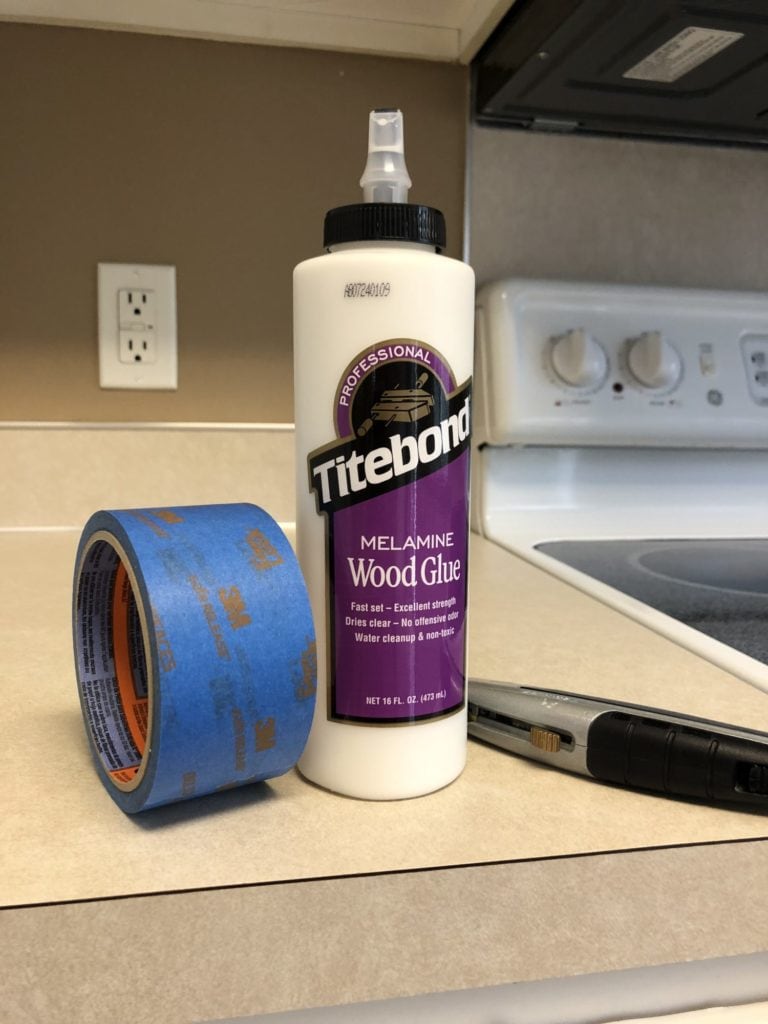 Kurtis went back to check them out Sunday and it worked perfectly! It's a great option if you're looking for a temporary fix and to (hopefully) stop the peeling! It may be hard to tell from this pic, but all the curling plastic is now flat and it looks so much better from the front of the cabinets!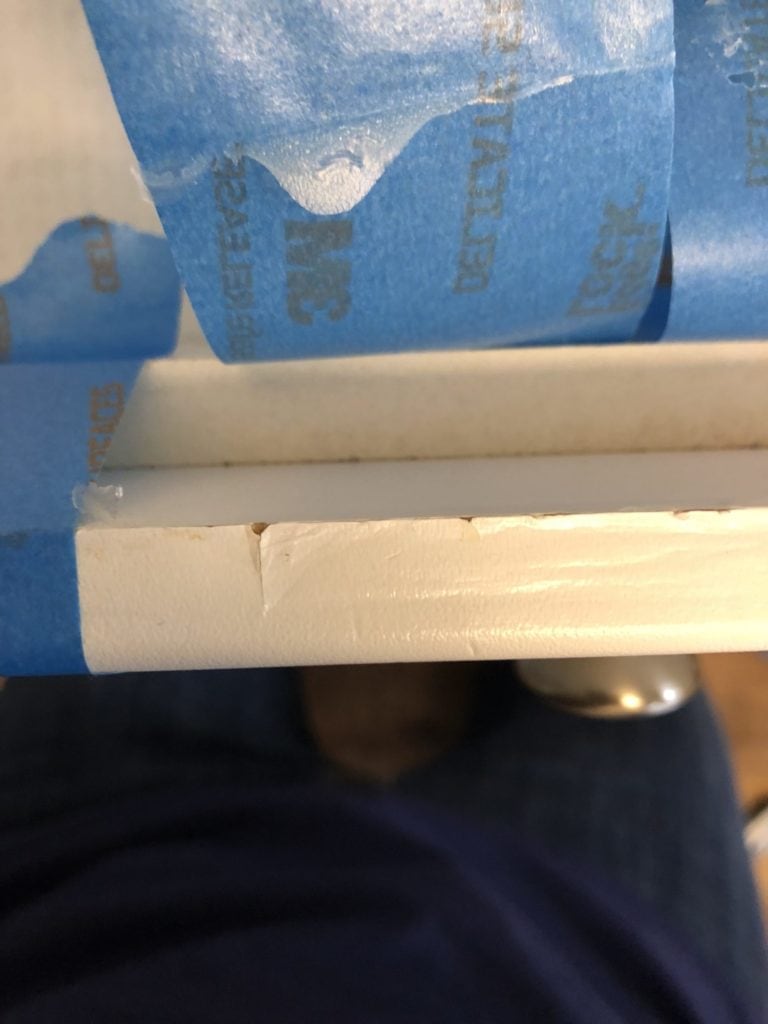 Around Town & For Fun
Jill and Nick closed on their new house on Friday. So, I spent some time Thursday night and Friday night watching Zoe so they could pack and get ready. She's obsessed with Moana lately!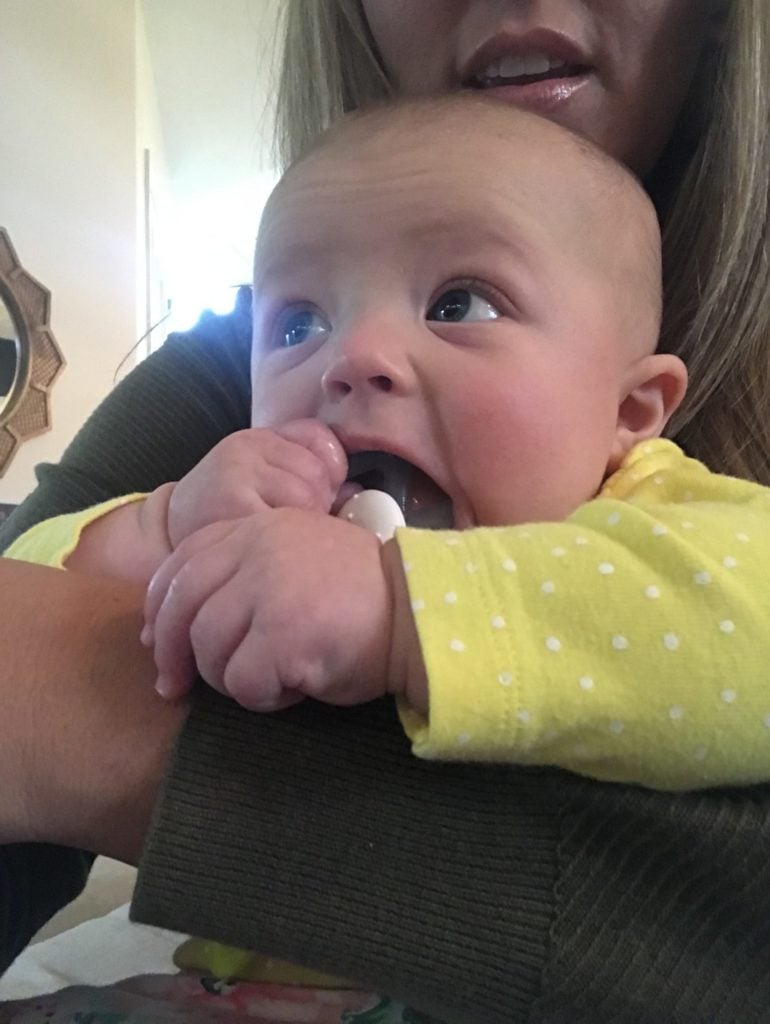 Scout was needing all the love too!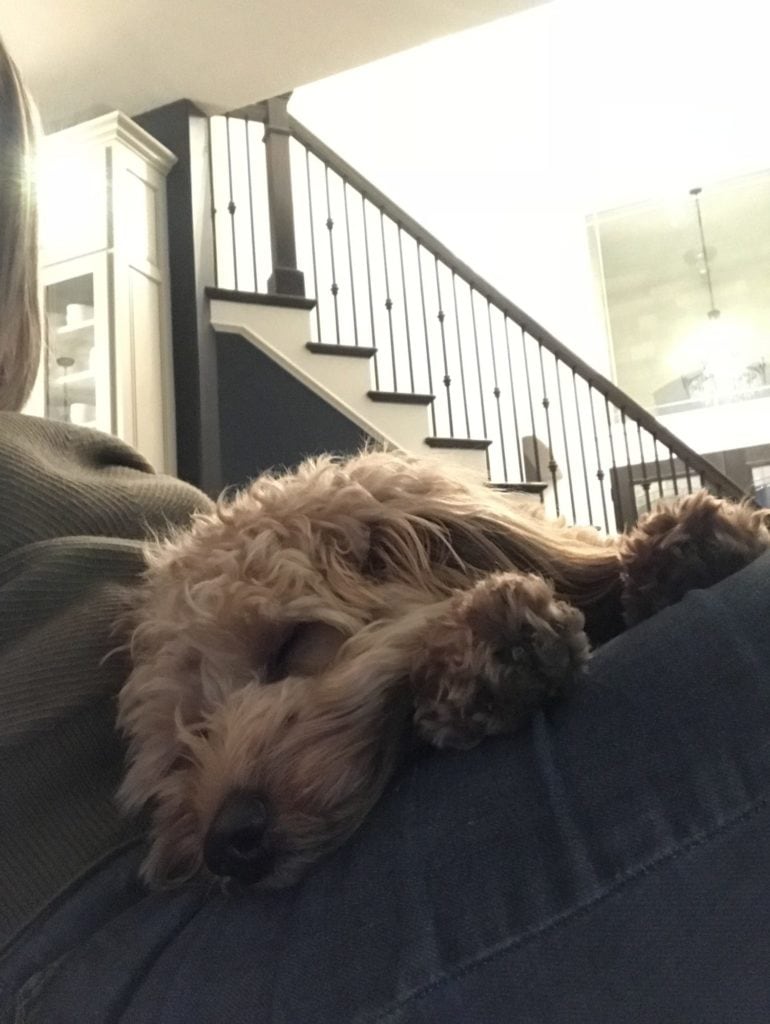 The weather last week was insane. Wednesday it 92 degrees, and the next morning was only 38 degrees. Fall has definitely arrived in Omaha! I had some outdoor photo shoots last week, so mixed with a lot of rain, it made for some interesting days!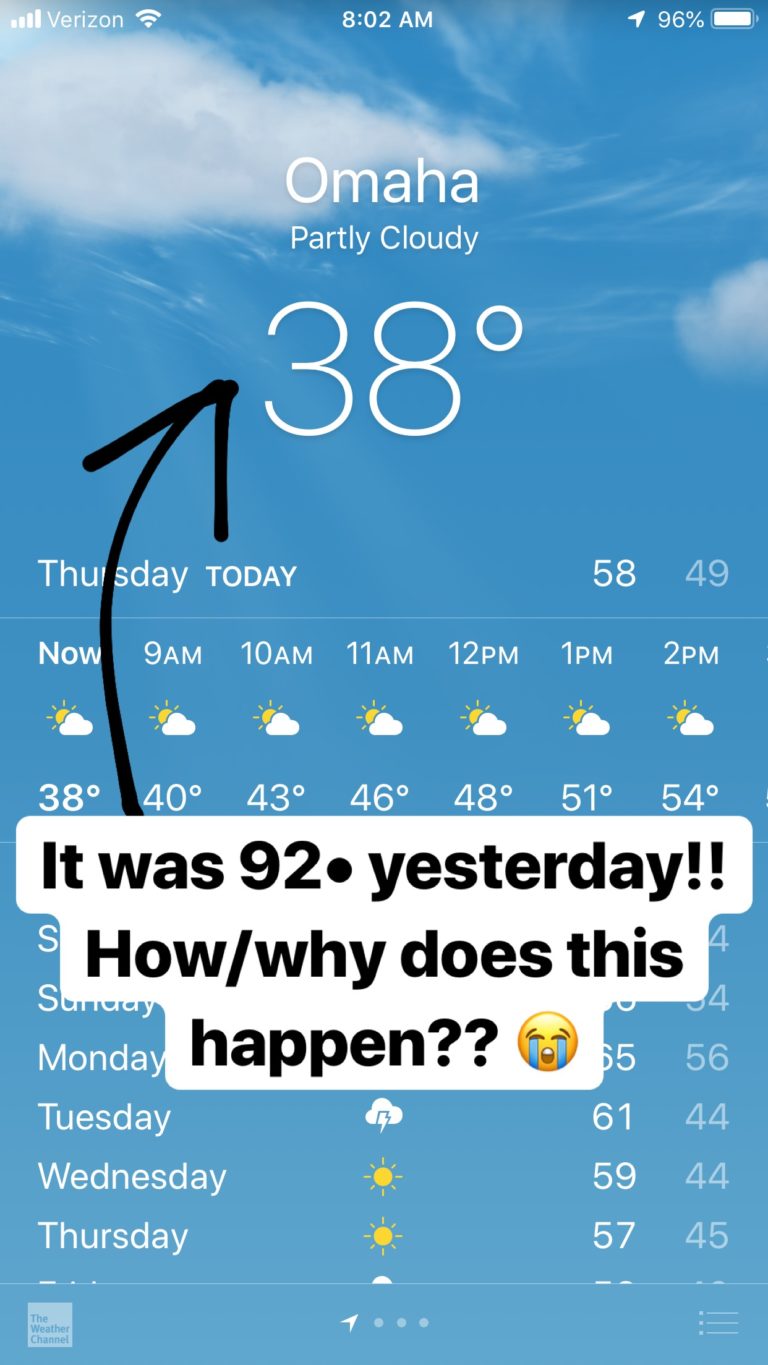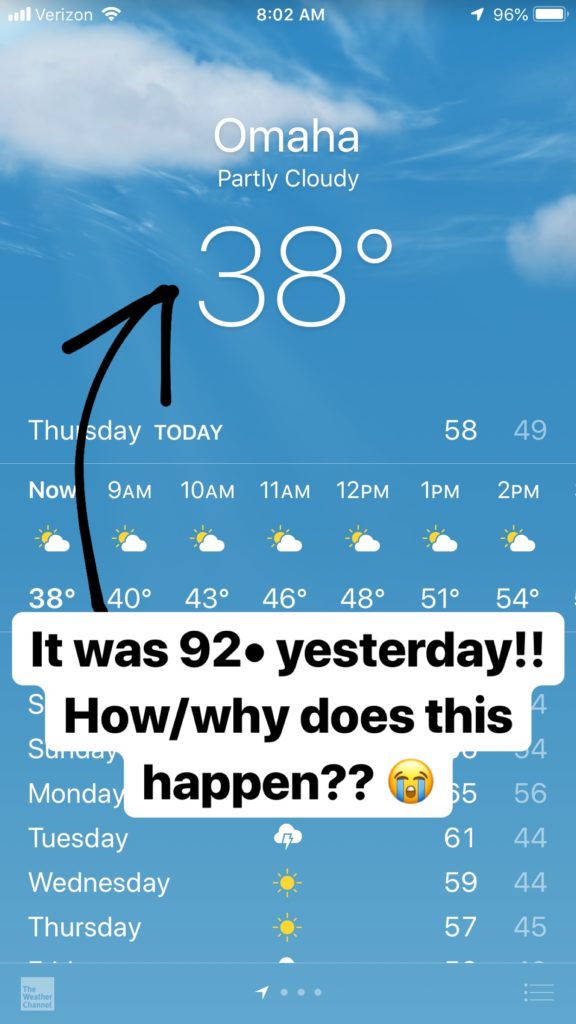 I mentioned that last weekend I started purging clothes out of my closet. It spilled into last week and I ended up with eight bags of clothes just from my closet and dresser. So bad. Part of the issue was that I was holding on to business outfits, suits, dress pants, etc. "just in case" I went back to corporate America. But, at this point, I hope that never happens, and I figure someone else can use them instead. I made Kurtis go through his clothes as well.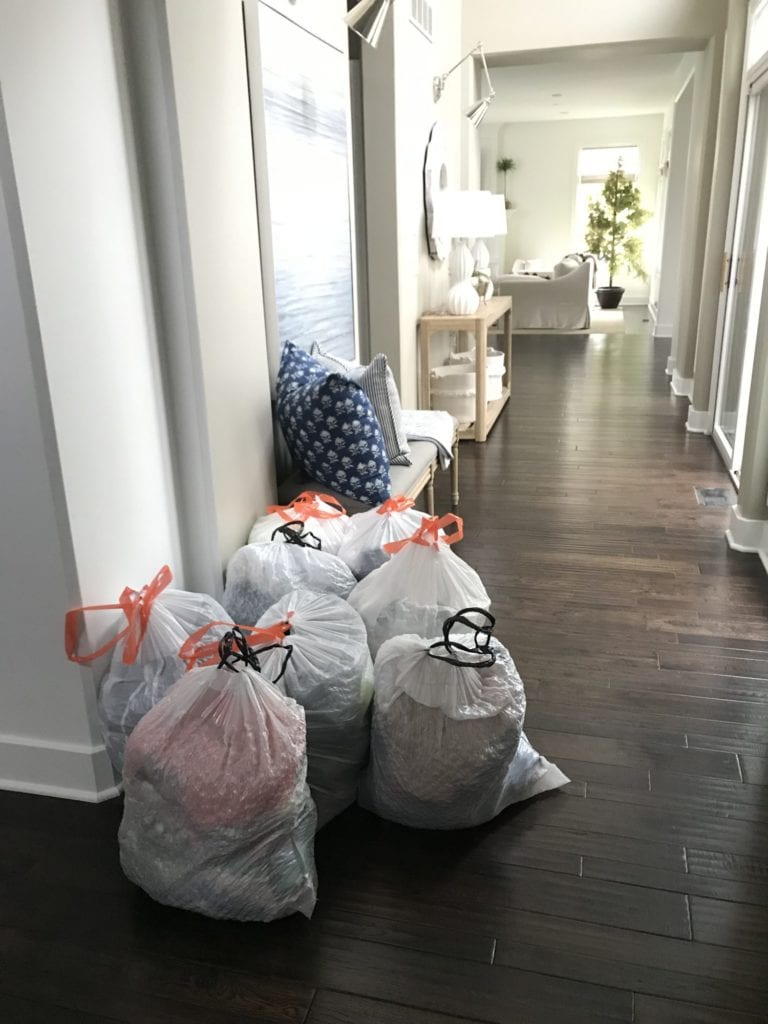 Saturday I made our delivery (we filled an entire cart), which included some kitchen items we also purged with the renovation, and we ended up with 331 pounds. What?!? It felt great to get it all delivered, and know that hopefully others can get some good use out of all of it!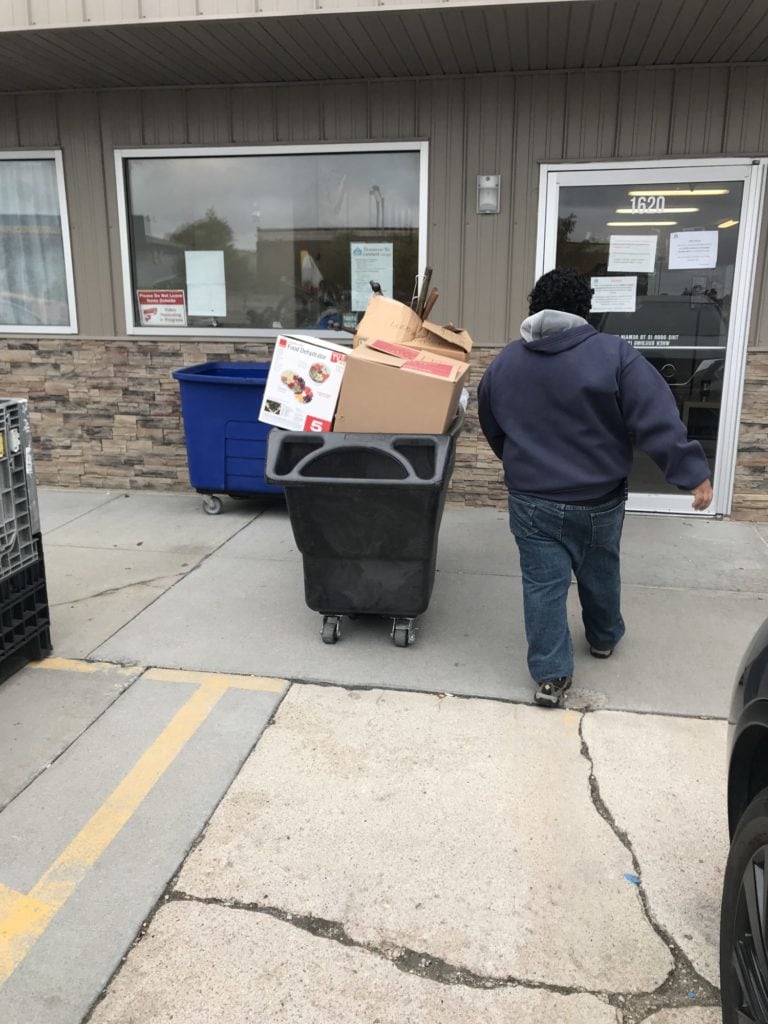 Afterwards I ran to the outlet malls quickly to swing into J. Crew Factory. I wanted to check out this tie sleeve sweater in hopes I could bring it along on my trips this week. I love it even more than I thought I would!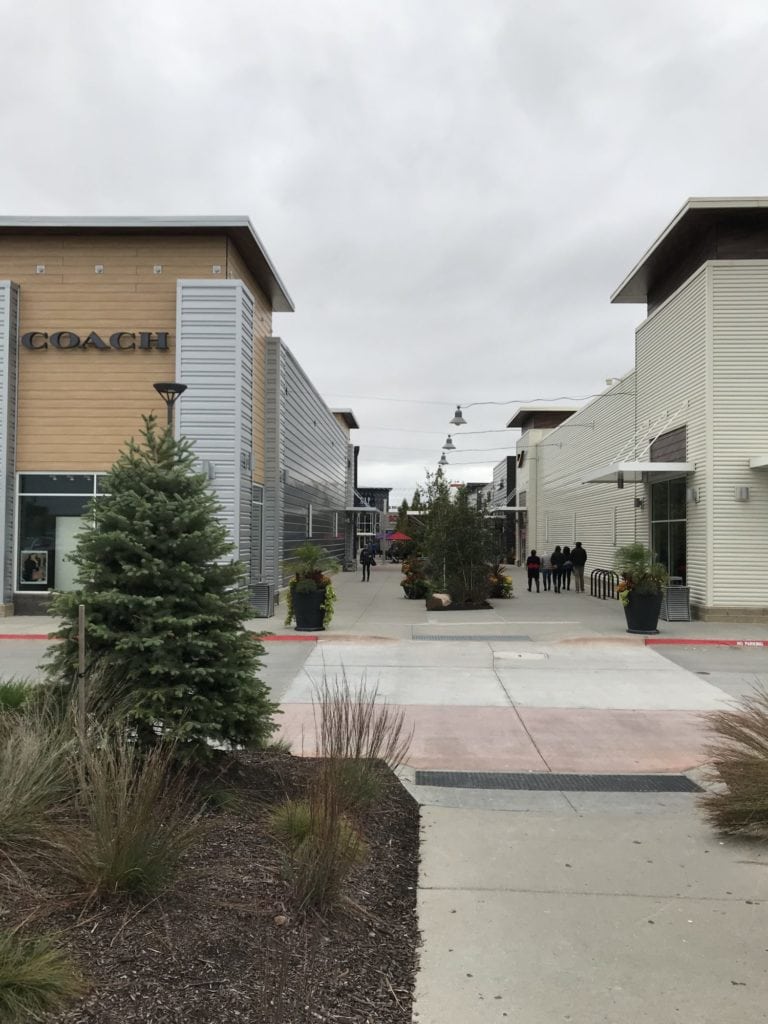 Kurtis and I had a showing at the rental and had Lazlo's for lunch (shocker).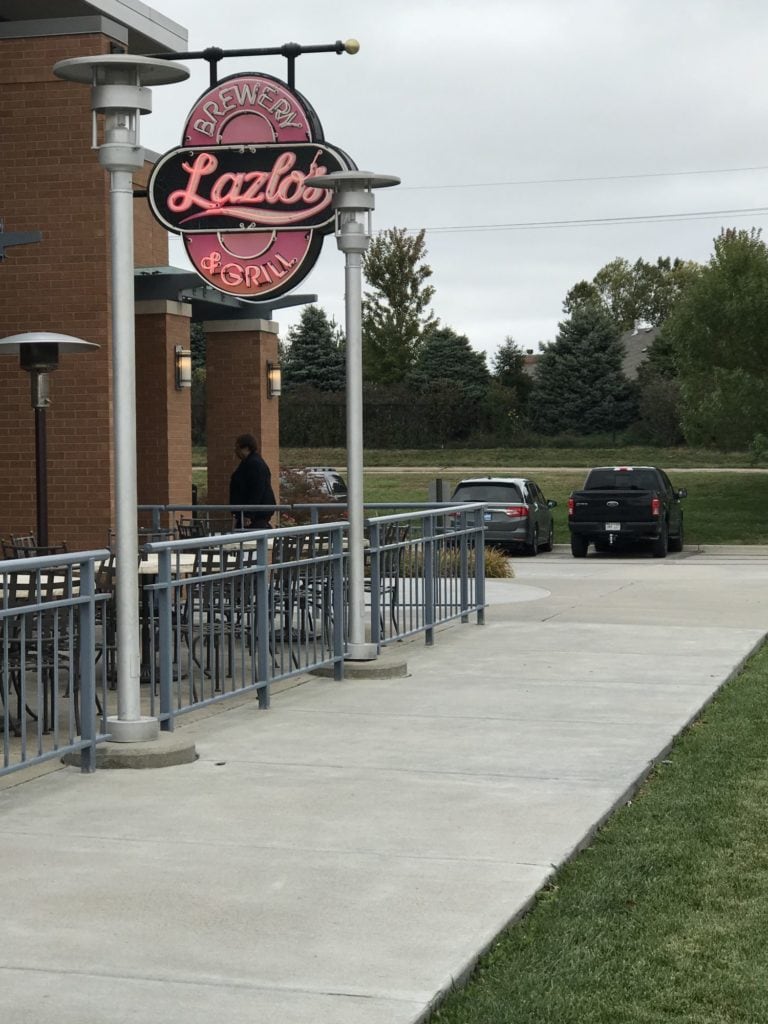 Late Saturday night we headed to our next door neighbor's house to watch the Conor McGregor fight. We literally have zero interest in these fights 99% of the time, but it's almost become a tradition to all watch the Conor McGregor fights together.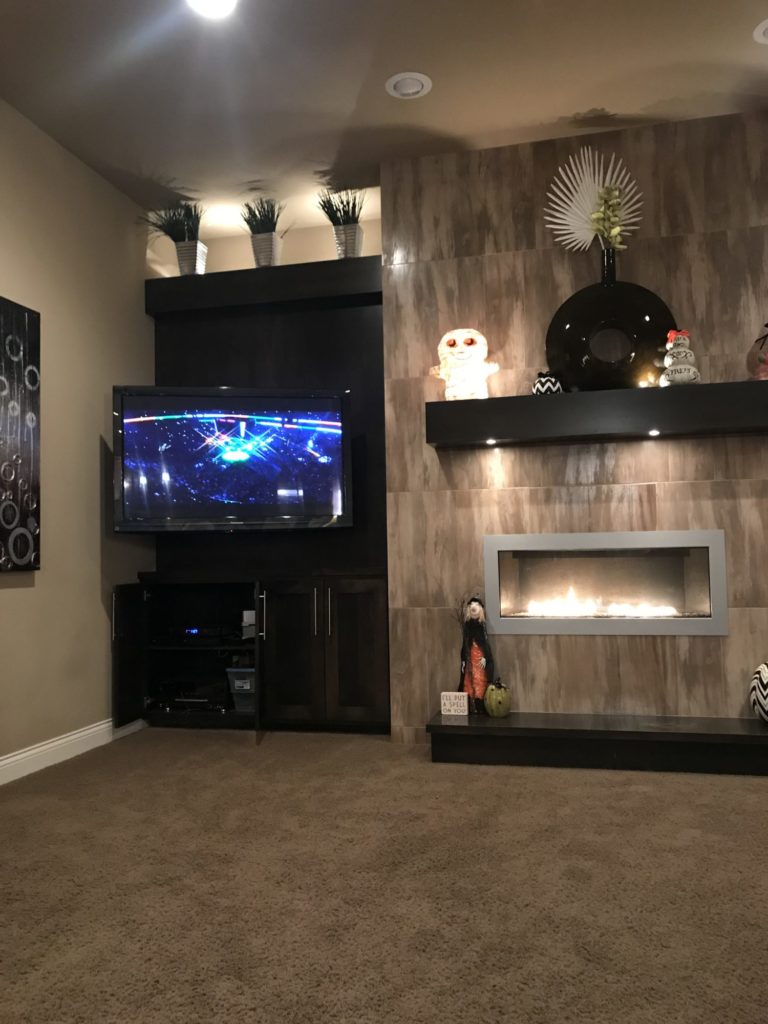 It was hilarious once the fight started – their cute little pups Ludie and Brawny started wrestling, trying to get attention.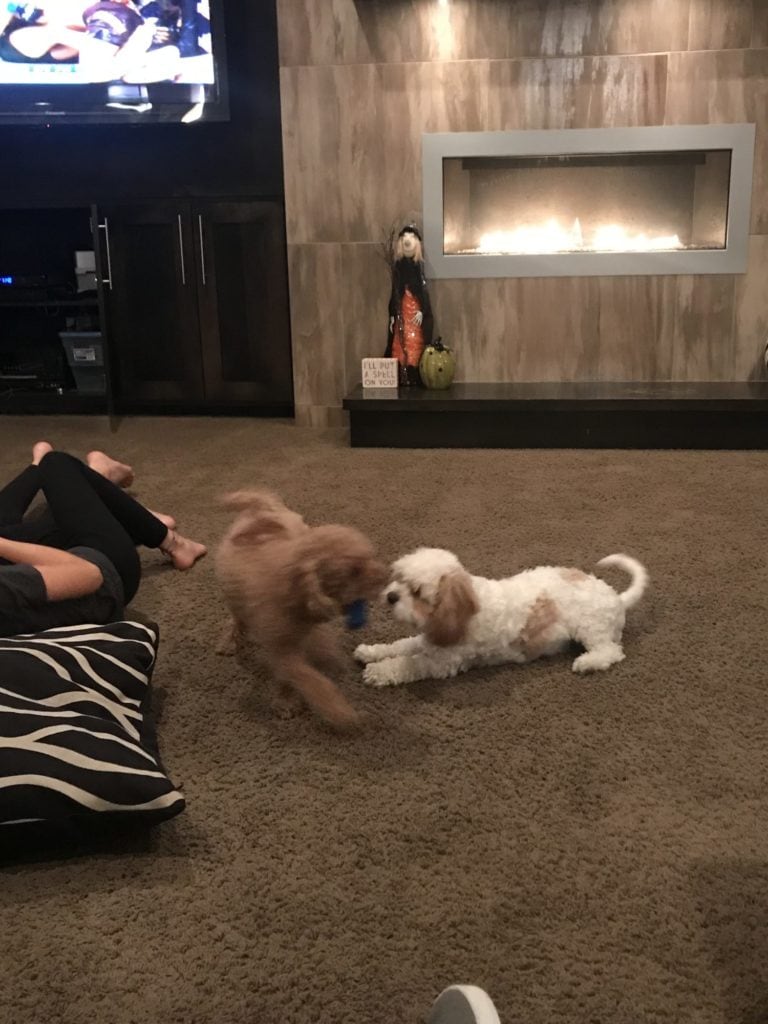 It was a pretty lazy Sunday around here – or at least for the cats! I actually managed to get a photo with all four of them in it (even if you can barely see one of them). They love the fireplace almost as much as they love squishing my sofa pillows on a daily basis!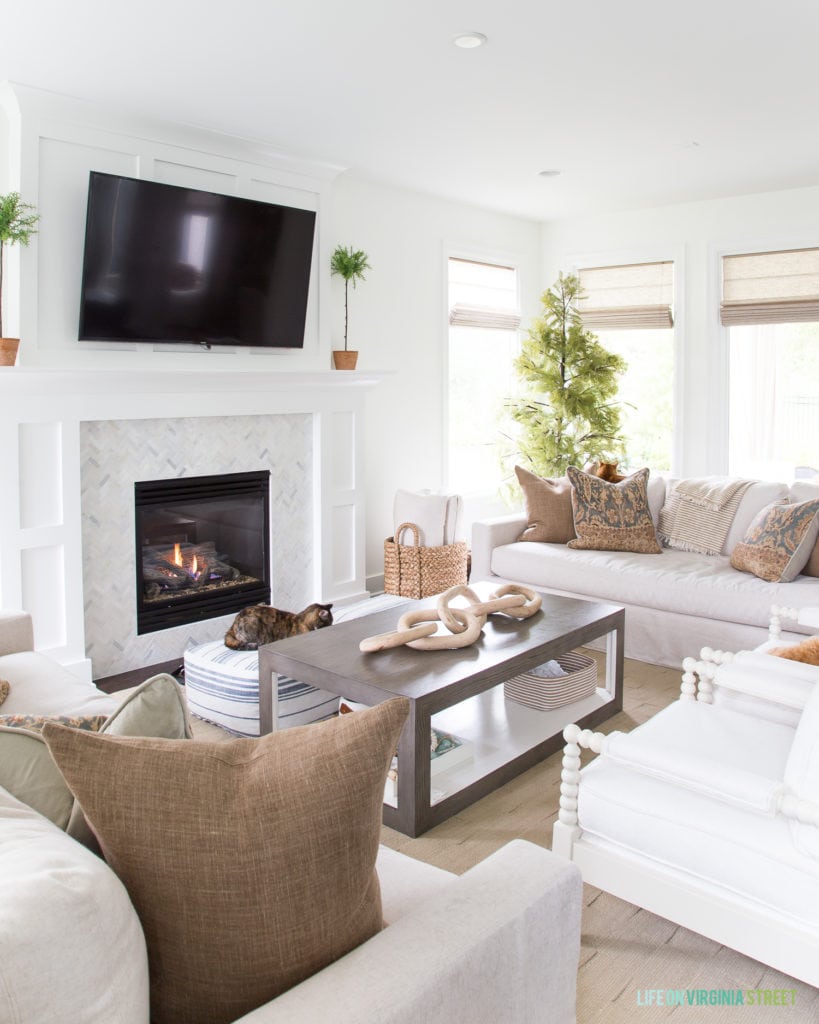 Sofas | Spindle Chairs | Coffee Table | Patterned Pillows | Linen Pillows (bronze) | Seagrass Basket
Now that the temps have dropped, I've basically been living in these slippers! My parents got them for me for Christmas and I forgot just how much I love wearing them! And today they're under $20 in three colors!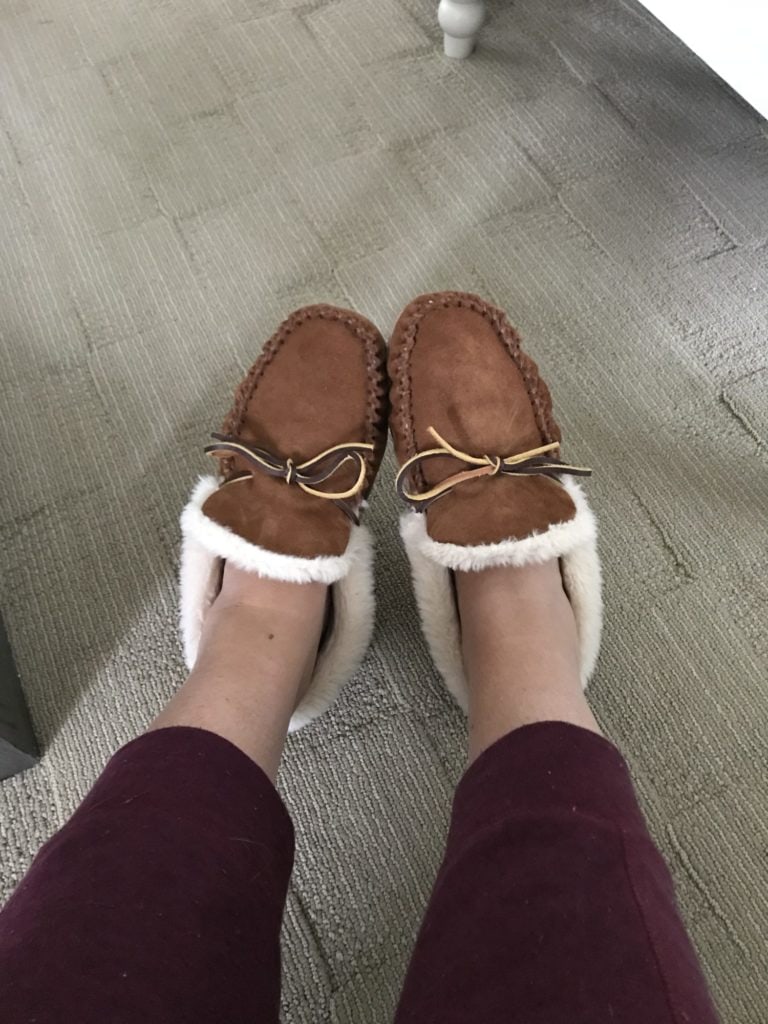 Recent Buys & Sales
Most of the weekend sales carried over to today, likely because of the Columbus Day holiday. So there's still time to save on all of these great sales that are happening – and some even got better!
Have a great week!
If you would like to follow along on more of my home decor, DIY, lifestyle, travel and other posts, I'd love to have you follow me on any of the following:
Pinterest / Instagram / Facebook / Twitter / Google+
disclosure: some affiliate links used