Happy Monday! Can you believe school starts around these parts this week? It's so crazy to me! I was hoping to publish the Kitchen FAQ post late last week, but real life got in the way. But, I'll plan to post it tomorrow with all the info you guys were asking about. If there are any remaining comments, let me know and I'll try and get them added before the post goes live tomorrow!
This post contains affiliate links for your shopping convenience. Click here to read my full disclosure policy.
Home Updates & Projects
Kurtis was in Chicago Monday thru Wednesday last week, so I had to go to the inspection for our new rental property on my own Monday. A little scary when the house you just bought looks a little something like this: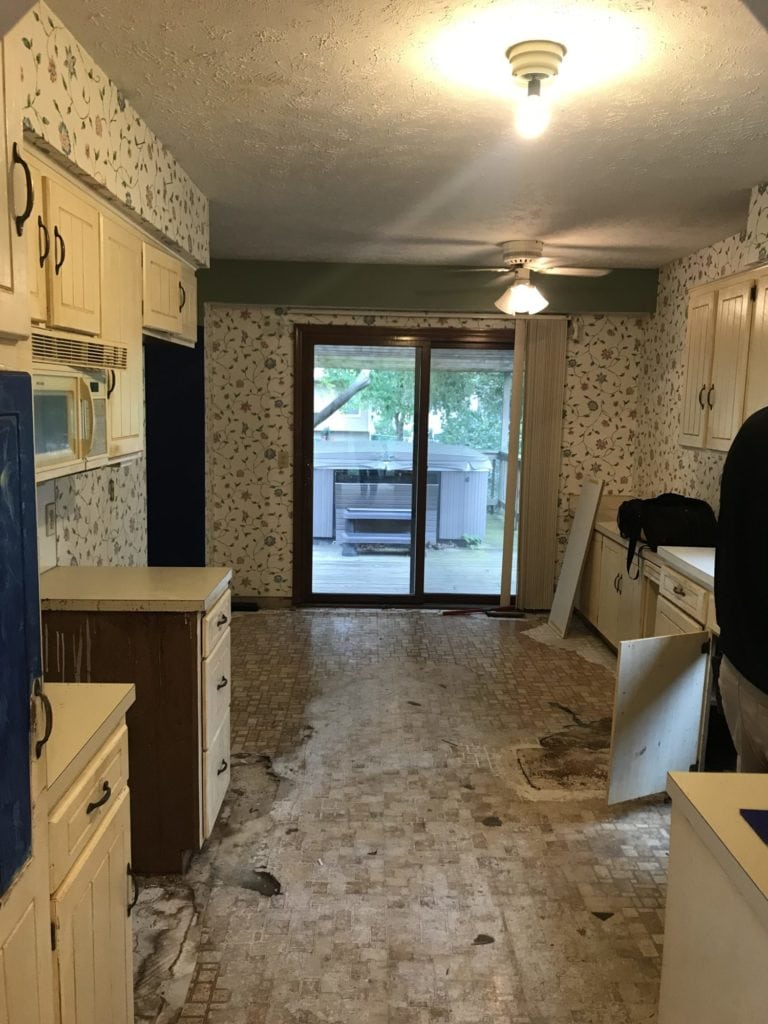 We close on the property on Friday and then we're going to hit the demo and clean-up side of things pretty hard for the next few weeks. But, it should make for a great before and after! This is totally new territory for us, so we're obviously a bit nervous. But, mostly I'm just excited to do a full gut job!
I got a second coat of paint up in the dining room. It's amazing how much brighter it gets with each coat! The second coat is on the left (below). I still plan to do one more coat, because I feel like coverage is best on white paint colors with three coats. But I'll be sharing the new look soon!

Our hydrangeas are blooming now like crazy! I measured some of the blooms (limelight hydrangeas) on the west side of our house and some are nearly 18″ long! I think we have close to 30 hydrangea bushes (different varieties) throughout our yard, but I could plant a hundred more and still be so excited about each and every one of them!

Around Town & For Fun
Thursday was Kurtis' work event. We had about 35 people here, some who had flown in from the west coast. We hired a bbq food truck (the same one we used last year) and it's totally the way to go! It was super affordable and they provide the plates, utensils, meat and sides. So much easier when you're hosting!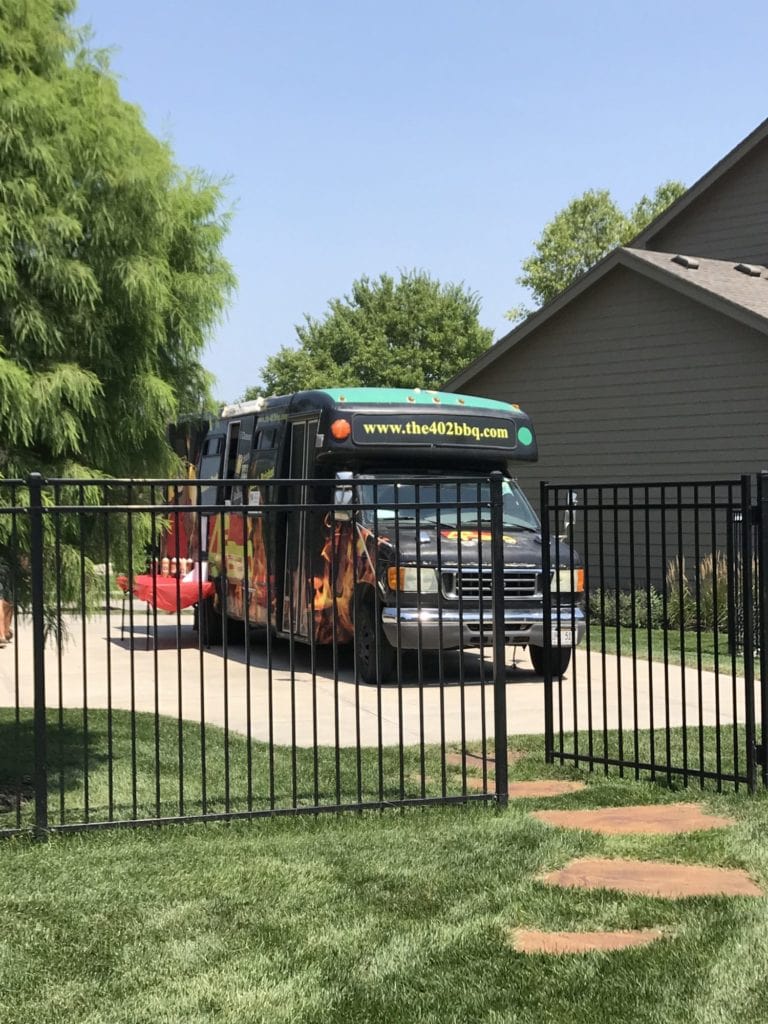 The party was a lot of fun, and we even had people at our house well after 9 pm!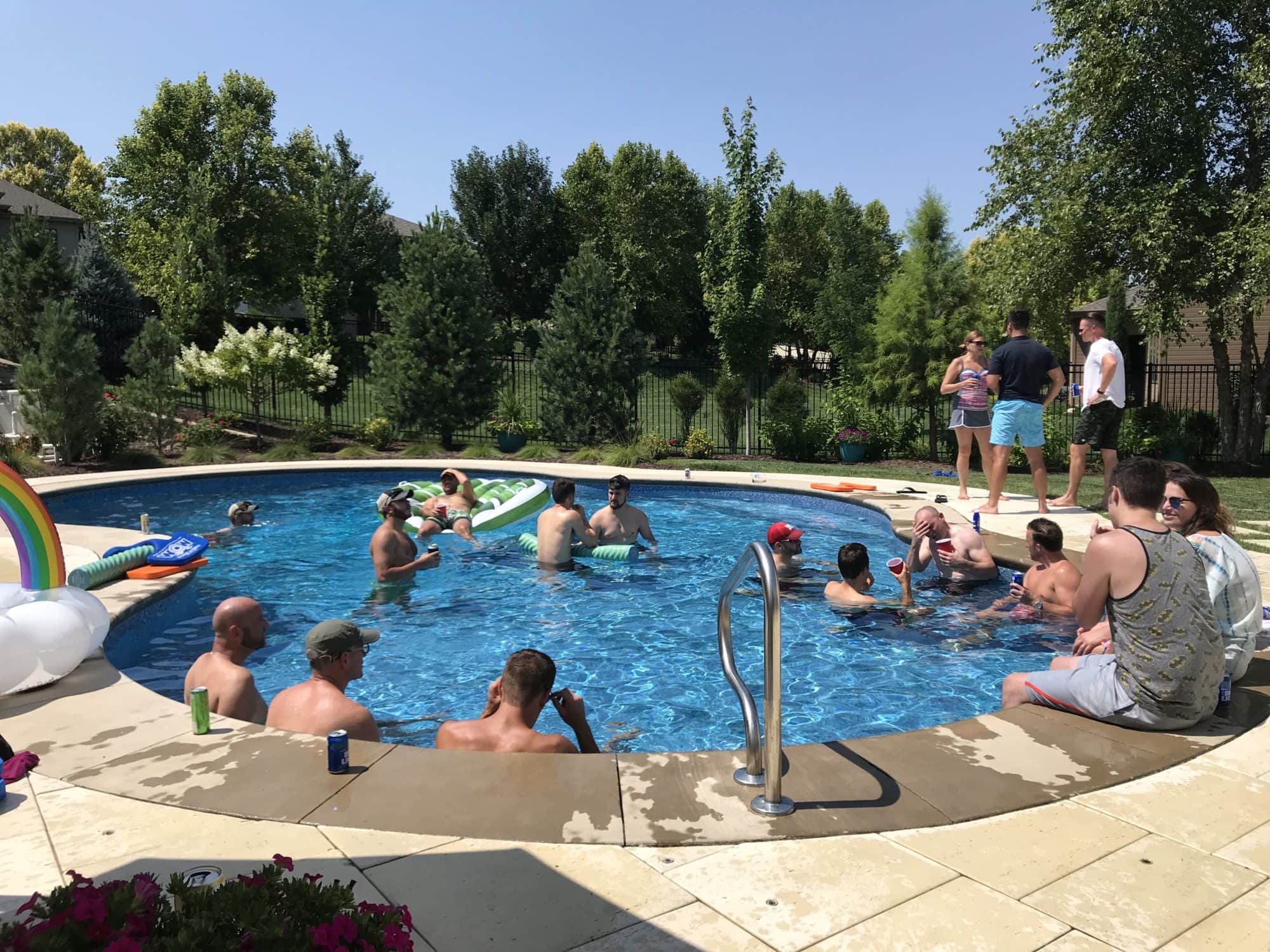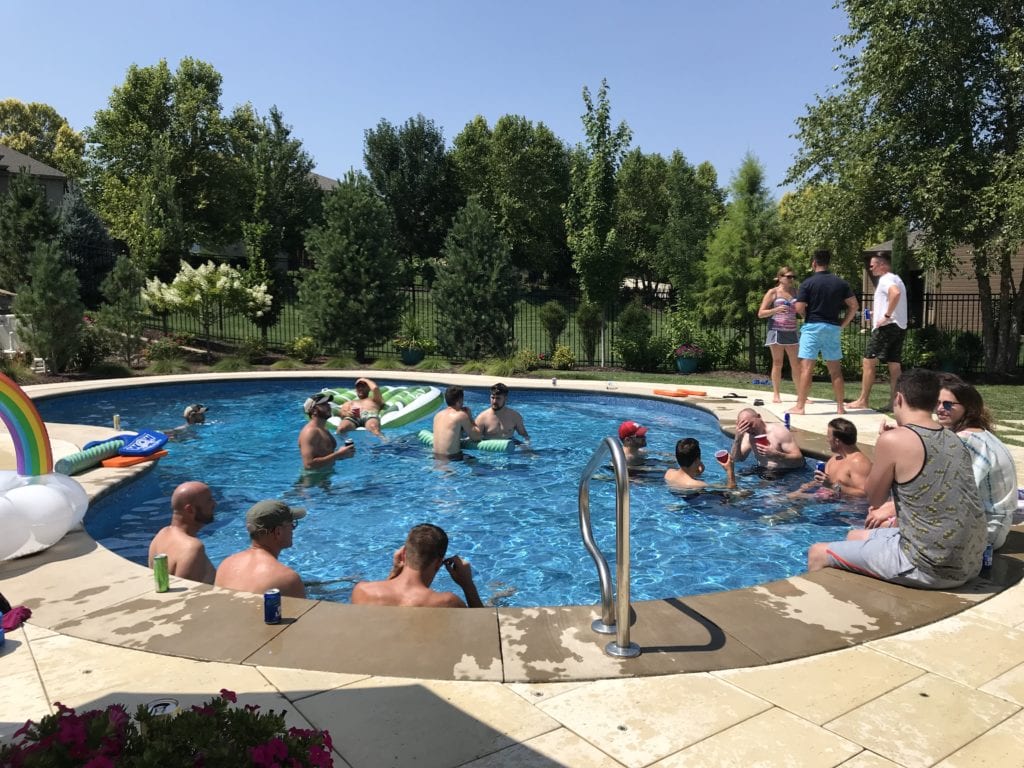 I started Orangetheory last Wednesday and went again Friday. I'm enjoying it so far even though it has totally kicked my butt (in a good way)! The plan is to go 3-4 days a week with my friend Mandy. It definitely helps going with a friend. I'll continue to keep you posted about the journey! But, I was shocked I burned nearly 600 calories each of the days I went!
We had dinner at Jill and Nick's on Saturday night. BLTs and corn on the cob from the farmers market. Then, when we discovered Friday was National S'Mores Day and we missed it, we went all out with a chocolate chip cookie, Nutella, and roasted marshmallows. Any other day it would have been way too sweet, but it ended up being perfect! All my work at Orangetheory probably went down the drain with this bad boy 😉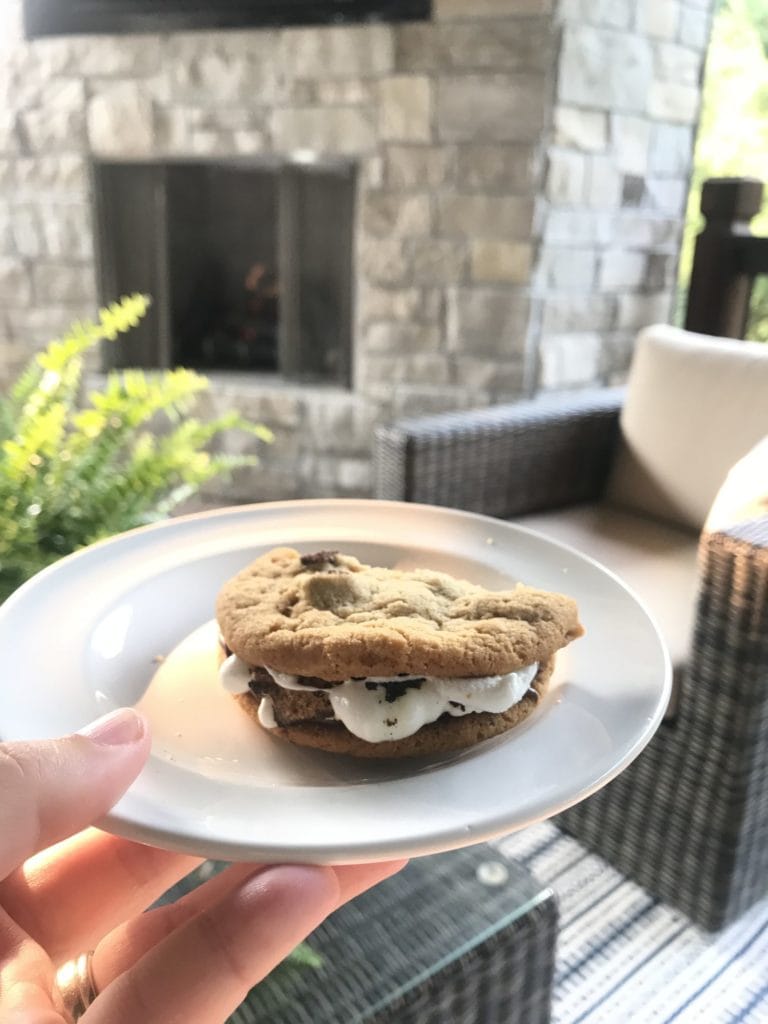 It has been super hazy in Omaha this past week because we're getting a lot of smoke from fires in Canada. The air quality has been questionable, but it did make for a beautiful sunset Saturday night! As a result, I either have really bad allergies from the smoke or I've gotten a killer summer cold. No fun either way!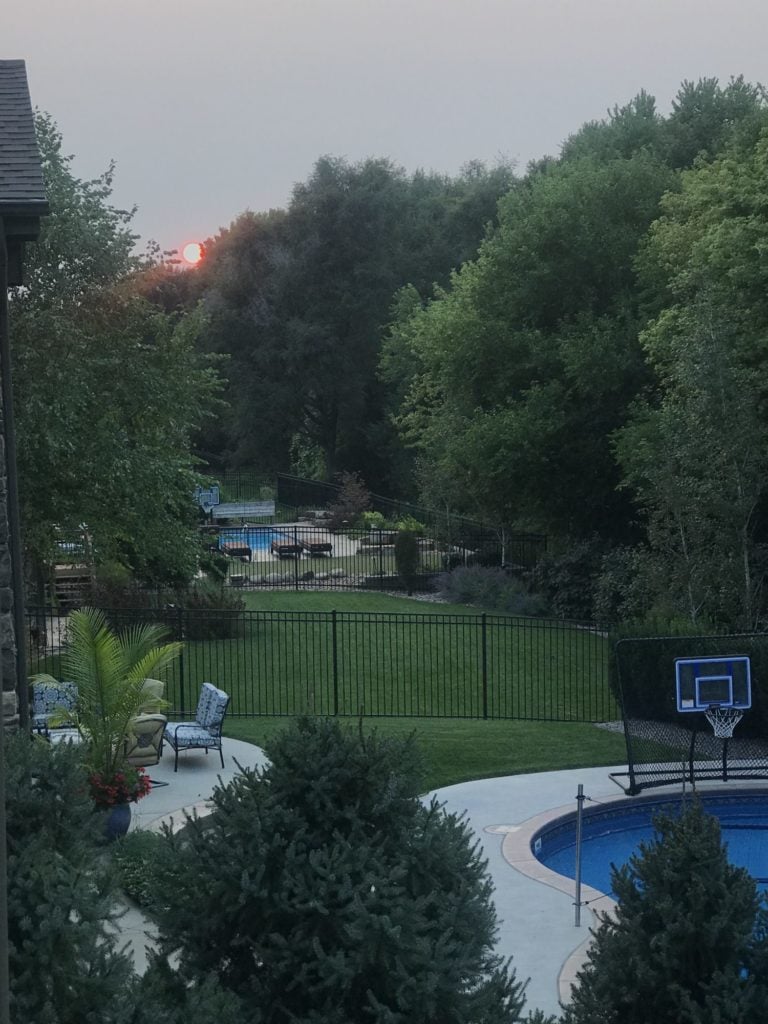 Sunday we spent a few hours at the pool. The haze had cleared some and it was nice and hot – a perfect pool day! The rabbit seems to have lost interest in our yard, because my potato vines are finally started to grow again, back from the nubs that were left behind!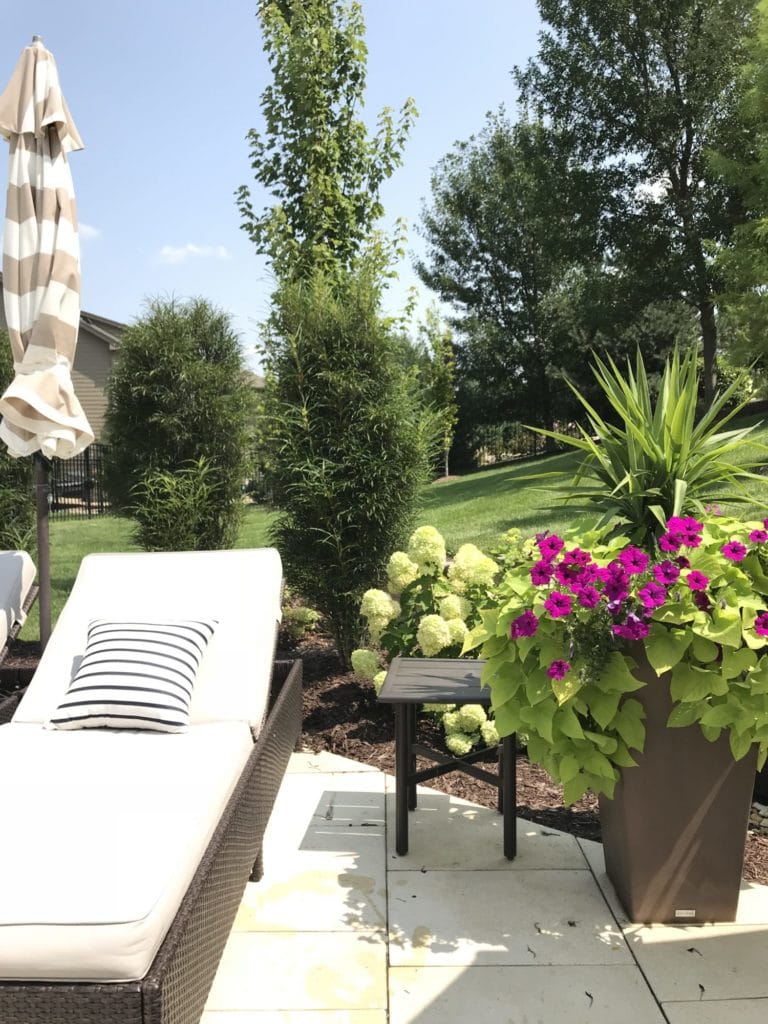 Umbrella | Chaise Lounge | Striped Pillow | Planters
Speaking of our lounge chairs, the cushions on our have all but completely disintegrated over the past few weeks. I've searched all over online for new cushions (these are rather large), and they run $250-350 EACH! I have some terry cloth covers that fit them well, so we use those now when people are over. We're going to try and finish the season out with these as is, and then decide what to do next year. It's just frustrating because the frames are still in excellent shape, so we don't want to buy all new chairs – but it's insane that the cushions are so expensive!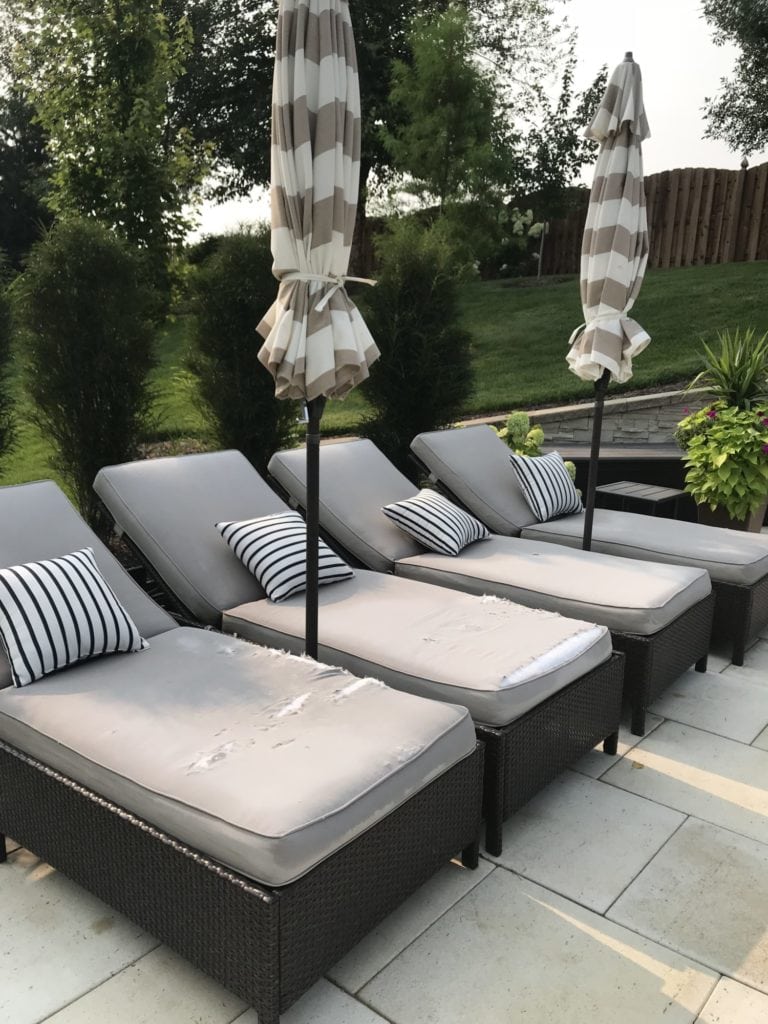 I read this book last week. It was very well written and I really enjoyed it. It definitely makes you stop and think along the way, but I couldn't put it down!
Recent Buys & Sales
Following are some sales that carried over from the weekend!
If you would like to follow along on more of my home decor, DIY, lifestyle, travel and other posts, I'd love to have you follow me on any of the following:
Pinterest / Instagram / Facebook / Twitter / Google+
disclosure: some affiliate links used