Happy New Year! I can't believe 2015  is already over but I hope the year ended well for all of you and you're looking forward to starting fresh in 2016.
In an act of random craziness that's true to my character, I decided to paint our Jack & Jill bathroom (it's the one that connects to the 'king' guest bedroom and my craft room) on Thursday. You see, I originally planned to paint over the striped walls in the guest bedroom, but last minute, decided that the fleshed-toned walls in the bathroom bothered me far more.
Here was the space before: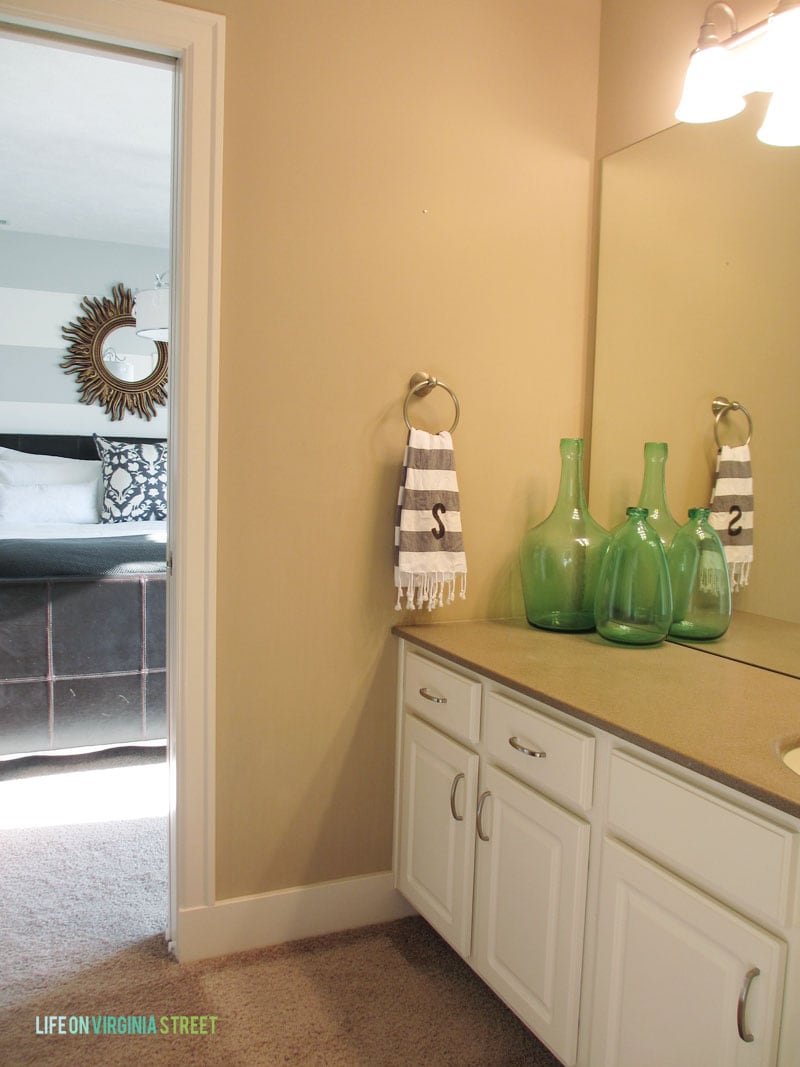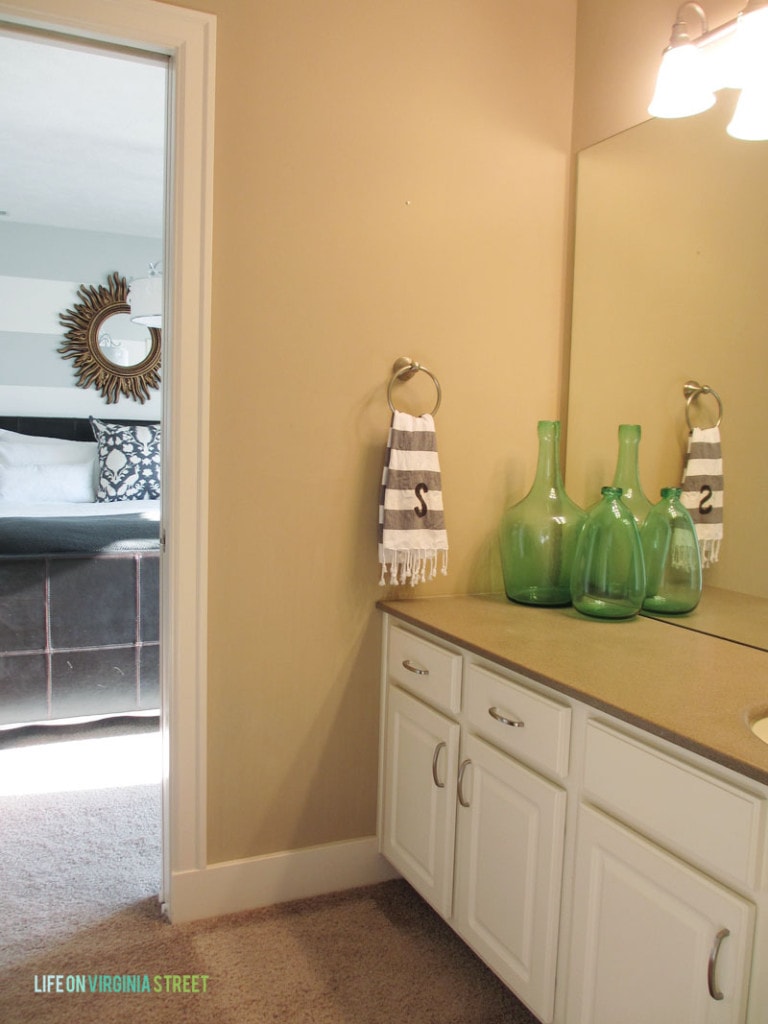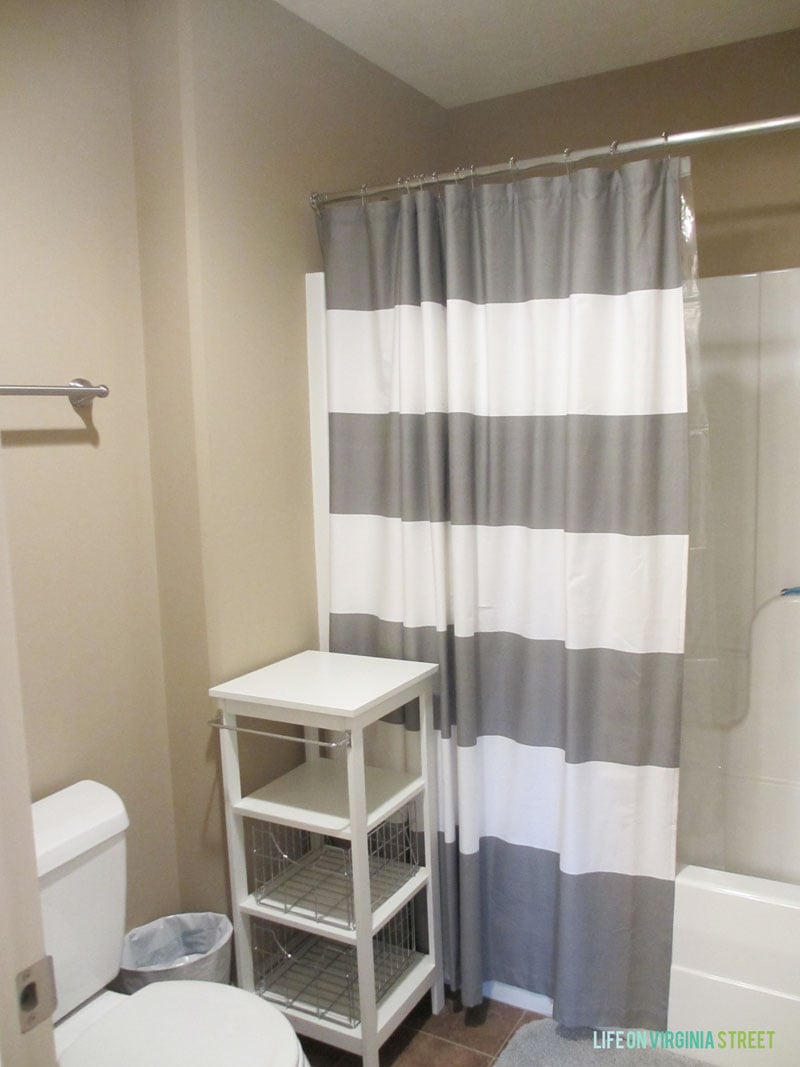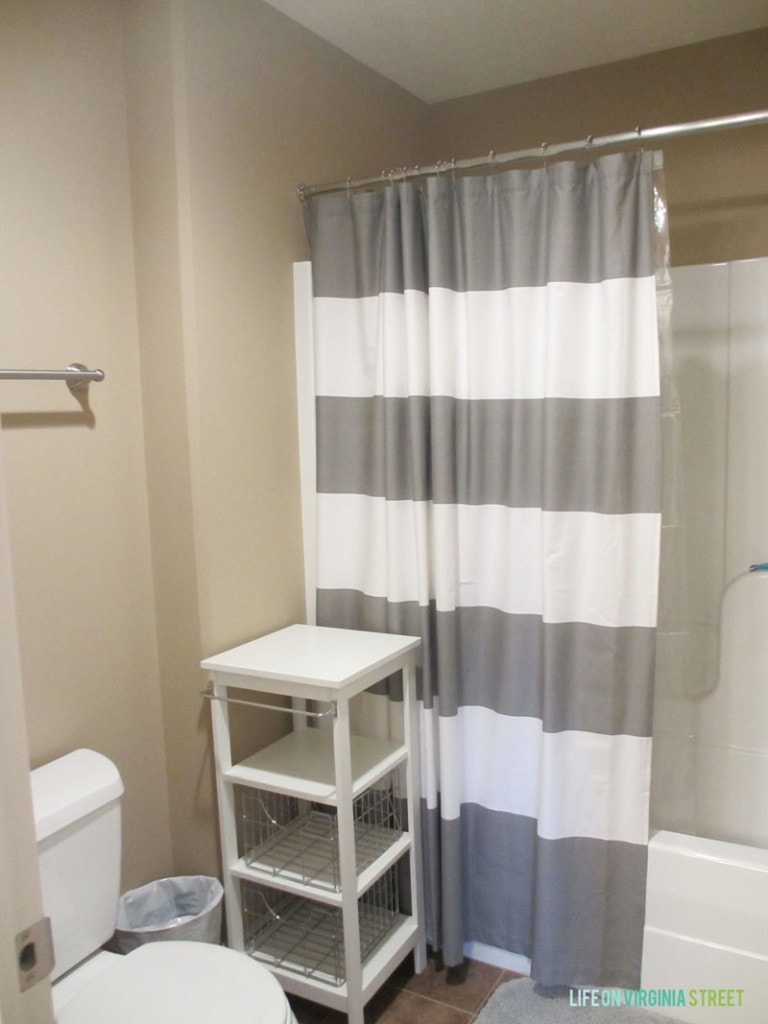 And some progress and one-coat shots. I went with Benjamin Moore Classic Gray and love the look so far.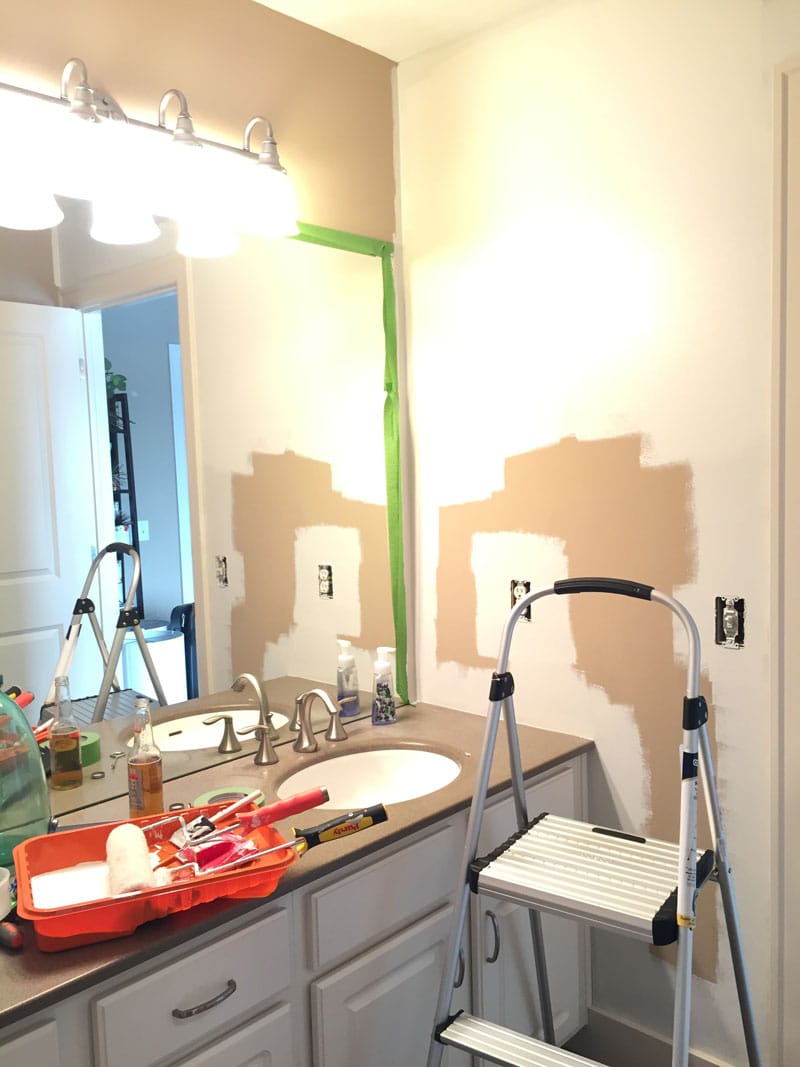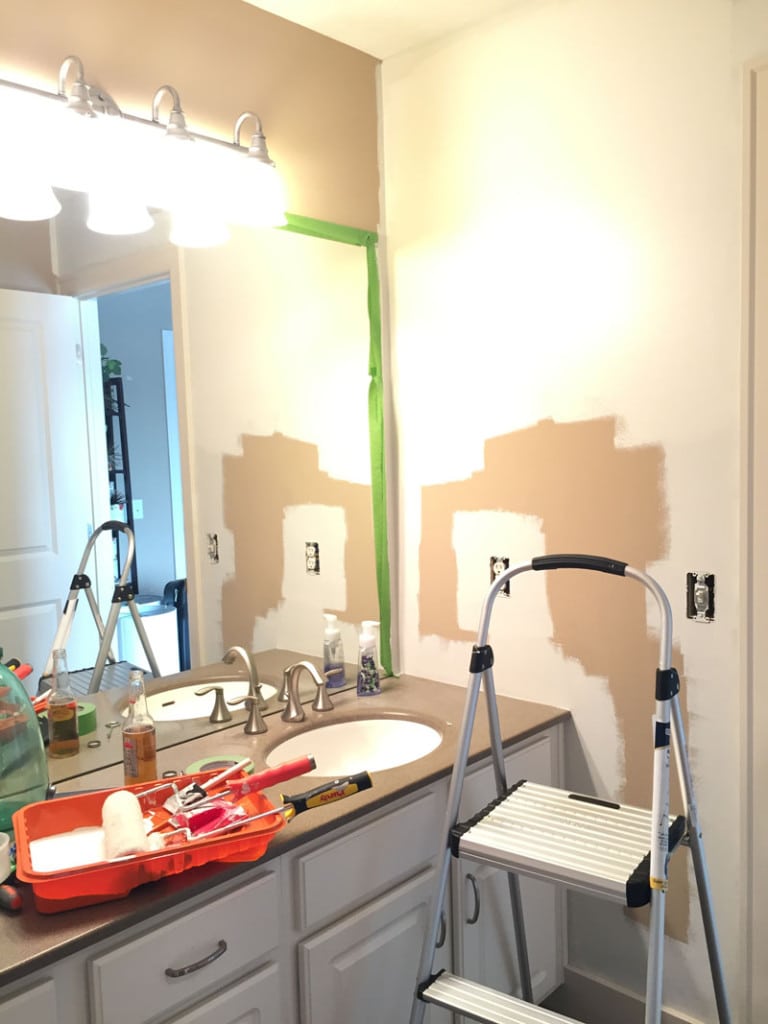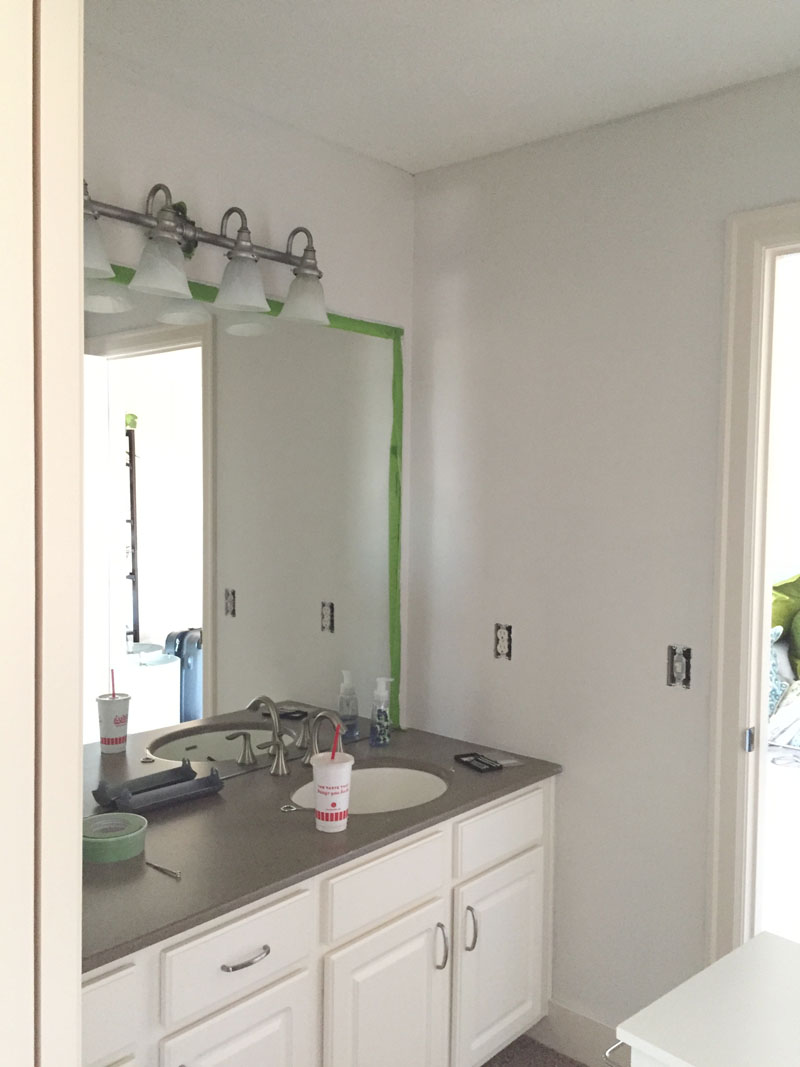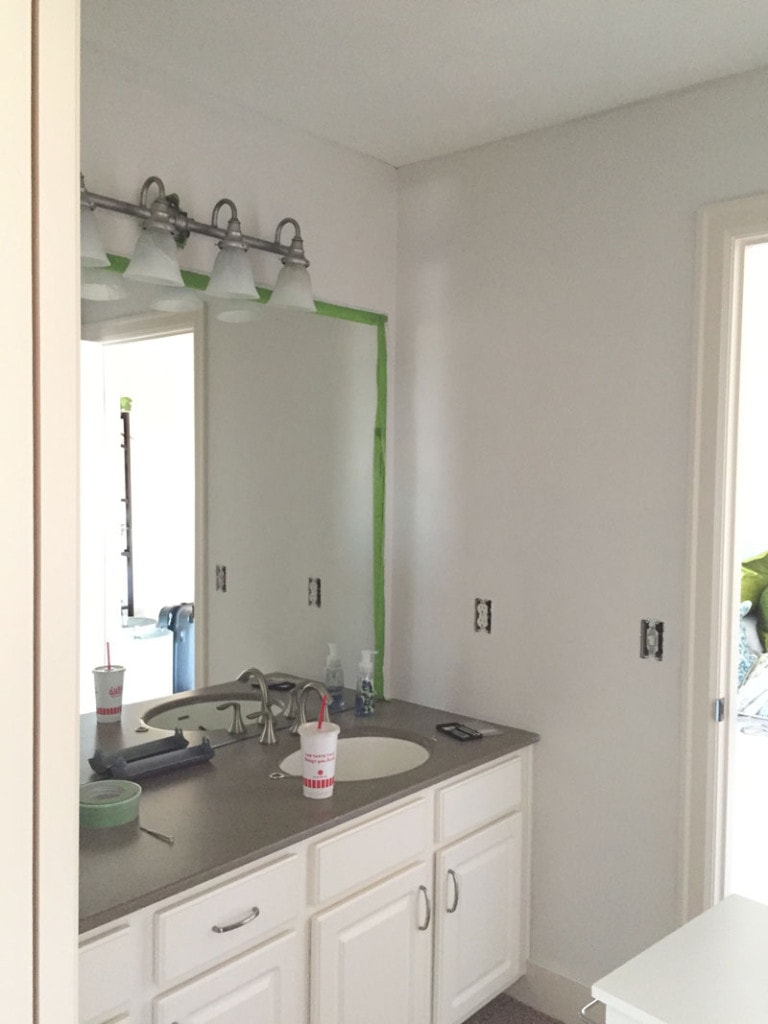 Even without the lights on, both areas of the bathroom feel so much brighter now. I can't wait to get the second coat up next weekend! Granted, I'll then have to move onto the cream trim, as it doesn't look quite right with the new color, but as we know, nothing really does. Hopefully I can wrap up the space next weekend and show you the whole mini-makeover.
The funny thing is that now the bathroom is painted, the stripes in the guest bedroom don't feel so stark and modern to me any longer. I think there may be hope to keep them!
In other decor news, I shared this image on Instagram and you guys seemed to love it as much as I do! I would love to find art just like that for our living room. And how amazing does it look against the white board & batten walls? I'm definitely crushing hard over this look.
I've rounded up a few pieces of artwork below that I think would give a similar vibe:

On New Year's Eve, we went out with our good friends to Bonefish Grill and then headed to their place afterwards. We almost made it to midnight, but ended up leaving about 15 minutes prior. Getting old sucks (but I actually love not staying up late)! Here's an obligatory kissy face photo to prove we actually got ready and didn't wear sweat pants all night like we really wanted to do 😉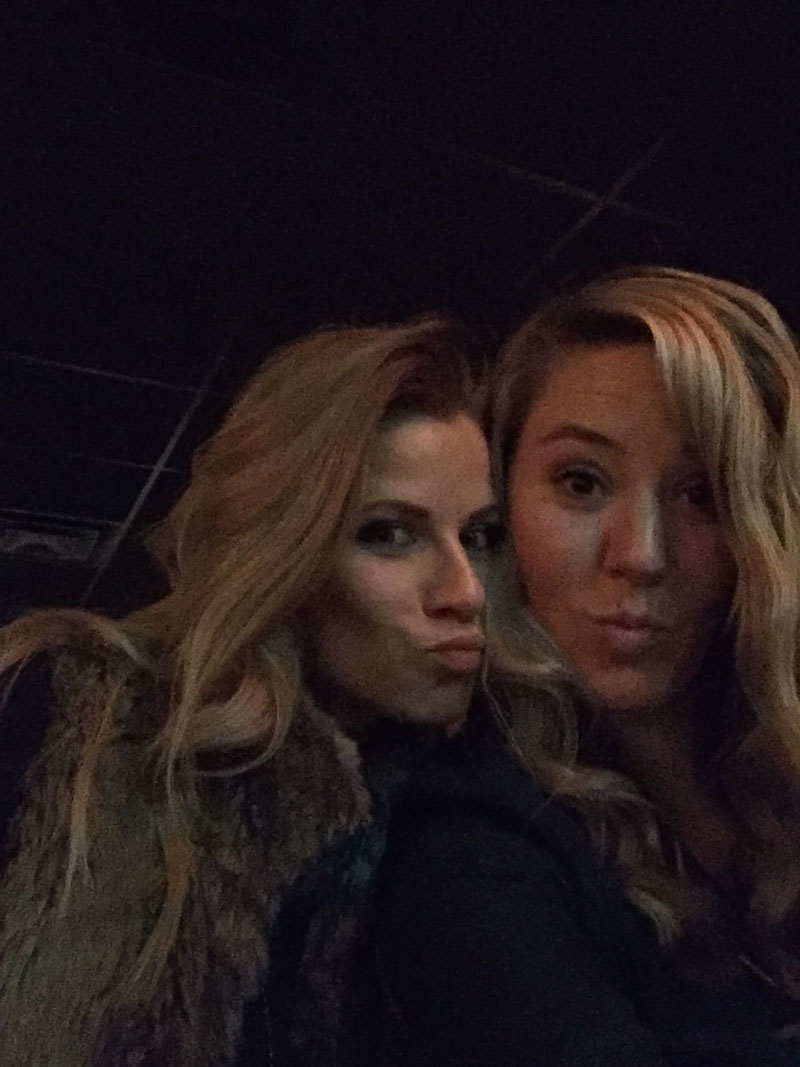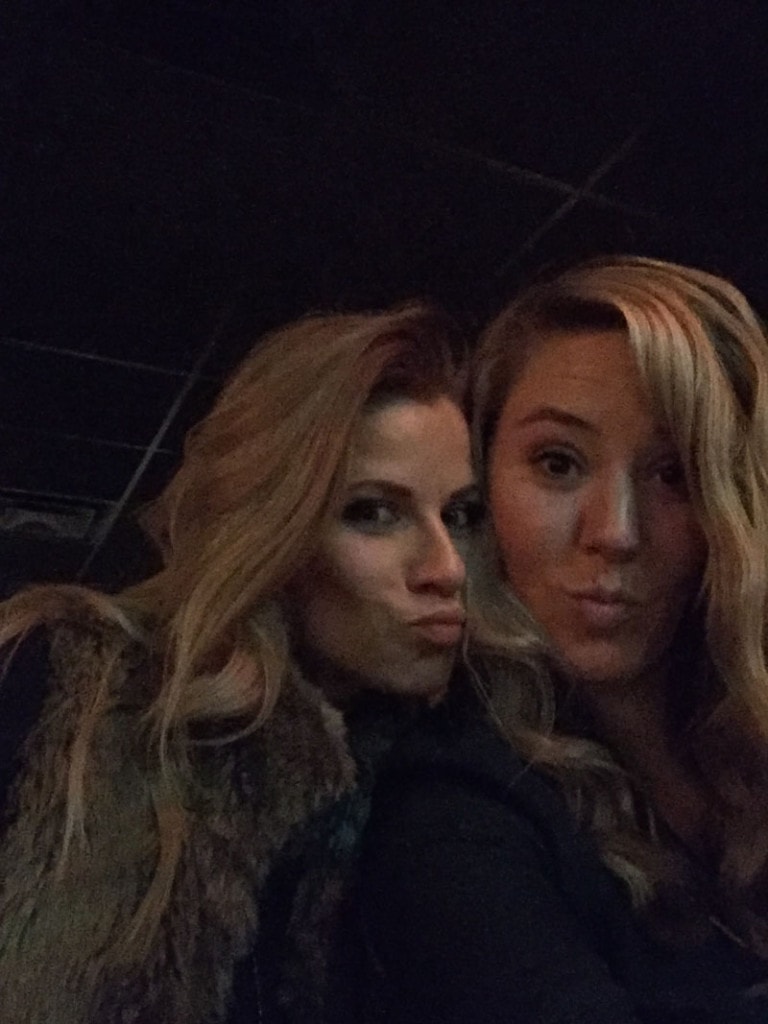 A lot of our weekend also looked like this. Except I was usually laying down in the vacant white area as well 😉 I have this weird thing about naps. I refuse to sleep in our regular bed and I really hate falling asleep on a couch. So, whenever I do nap (which honestly is at least once a weekend), I head to the guest bedroom and the cats usually join me.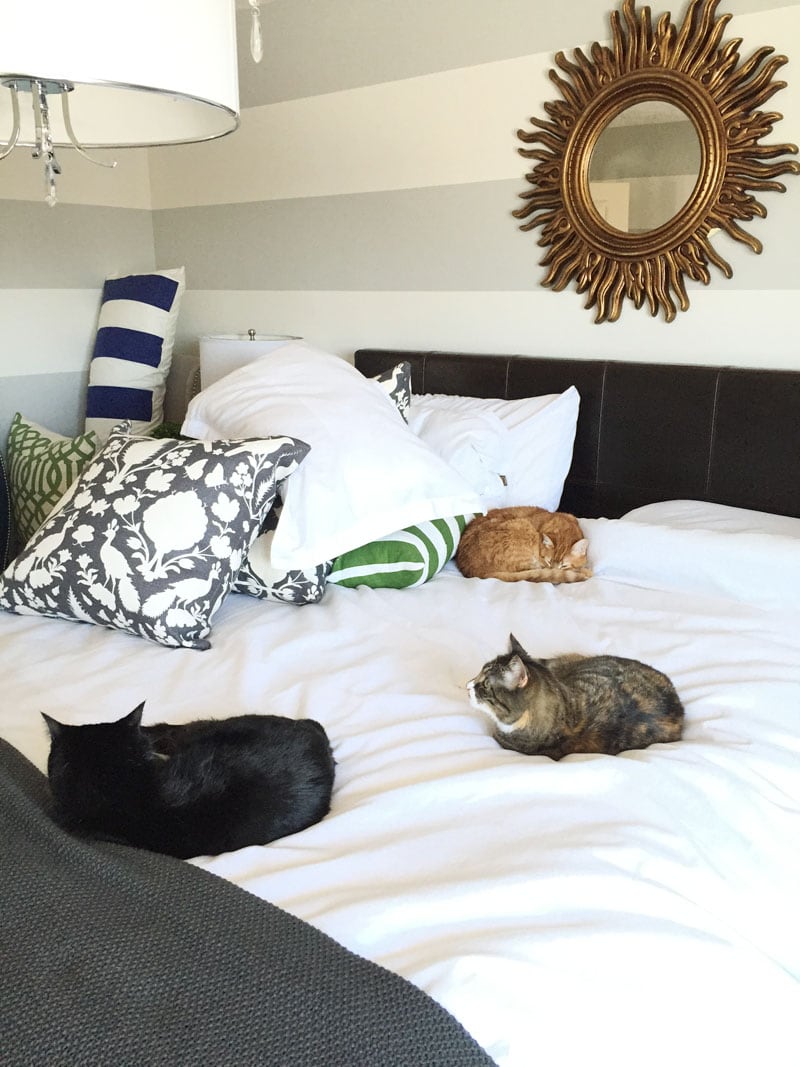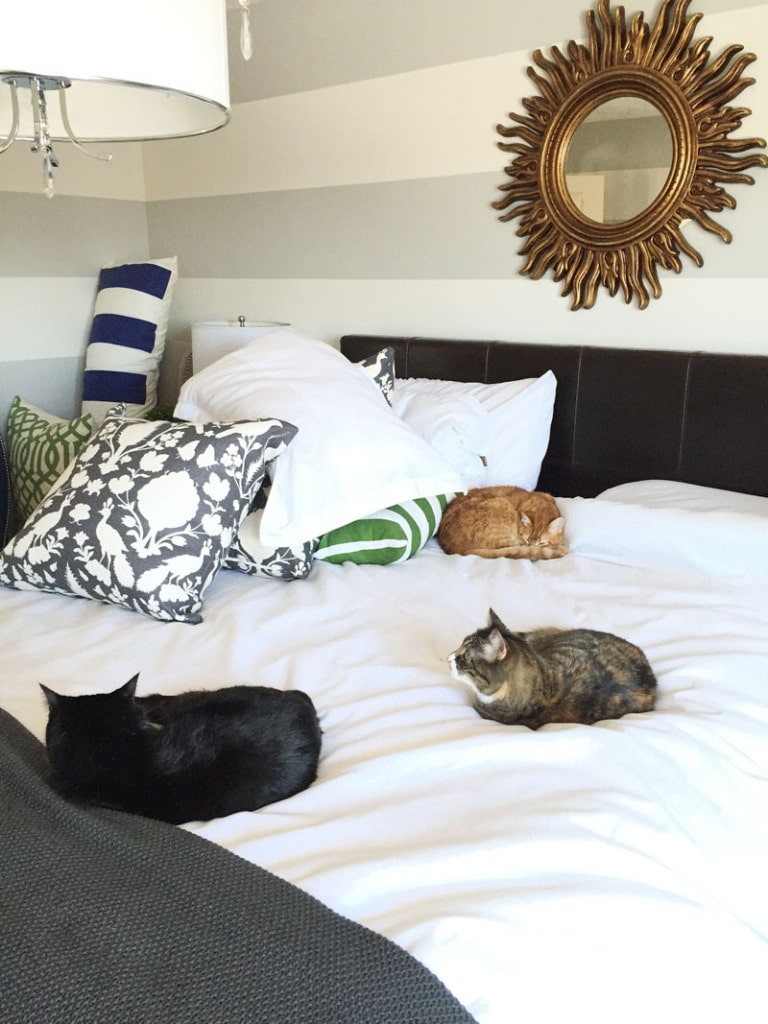 I ordered this book on Thursday and got it Saturday (God bless Amazon Prime). I've already started to dig into it and really hope it helps me to be more organized and ban the clutter in our home. I know a lot of others really love the book (I think I'm about a year late reading it) so I'm excited to finish it up and try some of the techniques. I can assure if you, if I have luck, my husband will be forced to read it as well 😉 Have any of you read it? Thoughts?
On Sunday, as we were about to head to the grocery store, we randomly decided to clean out our fridge and pantry of all the expired food we had. It was so bad guys. I wish I had a 'before' shot, but here it was after a good 30 minutes of clearing things out. Previously, every inch of the shelves were covered with food and things were pretty haphazard. It isn't amazing by any means at this point, but if feels so good to have things fresh and cleaned up! Maybe the 20 pages of the book I had read so far made a difference…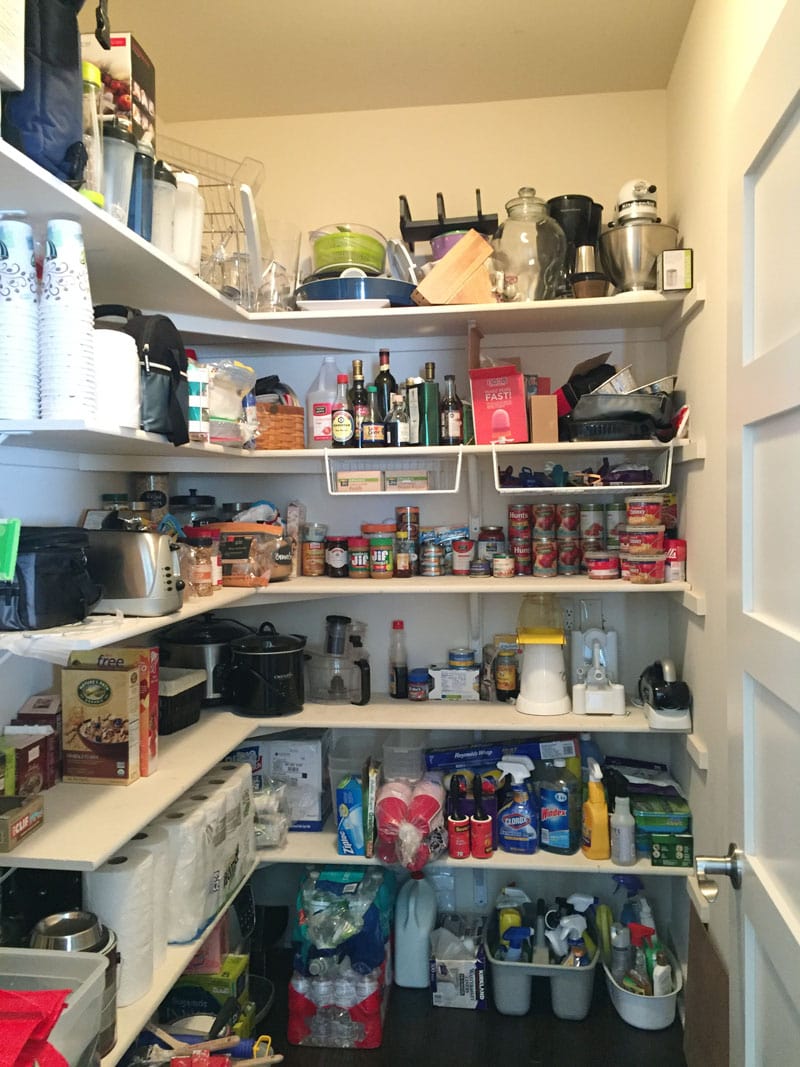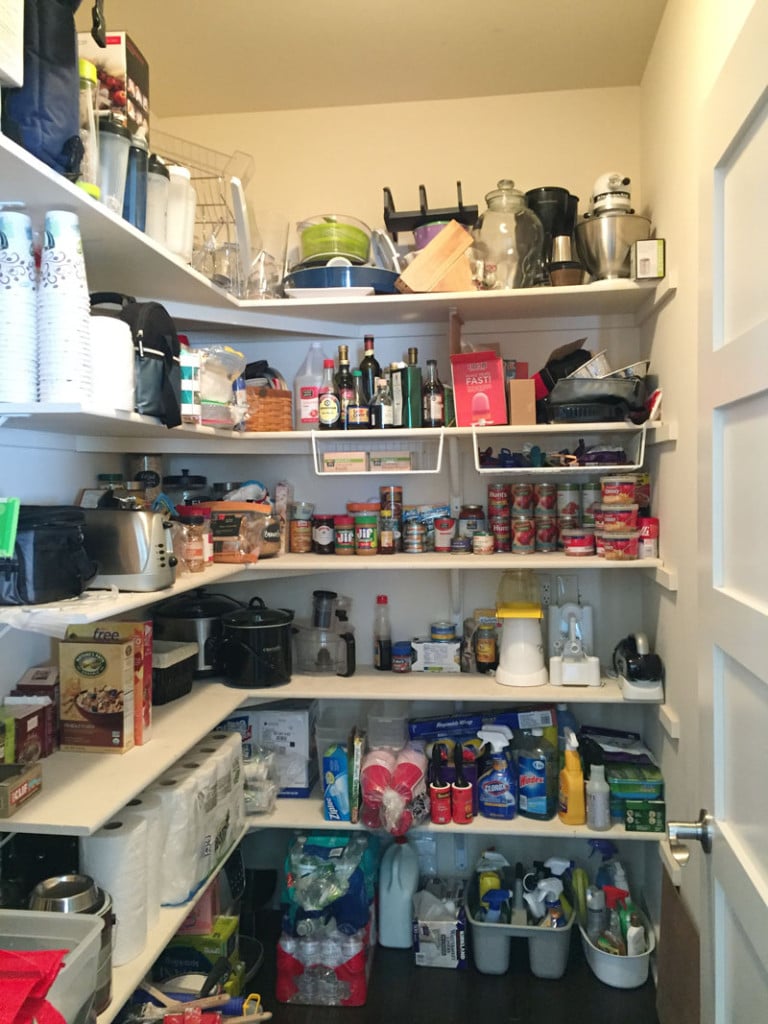 I have about 90% of our Christmas decorations all put away and I'm loving the blank space. Usually I'm sad everything looks so drab, but this year I haven't even brought any throw pillows back out, because I'm just soaking in all the calm neutrals for a few more days. I was borderline getting anxiety with all of it still up and now I feel like I can breathe again!
I'm eyeing this indigo rug for our dining room. The cats have literally destroyed the one we have from West Elm and this one is affordable, beautiful and has great reviews. I love the vintage-y washed out vibe in rugs lately. In the review on this one, there is an image in one of the comments and it looks so beautiful in a 'real' space.
We close on our rental this week so I can plan to give you a mini tour next week. The great news is, I listed the property on Tuesday and we already have a half dozen people interested and have some showings lined up as early as Friday. Hopefully we can get it rented quickly to the right person!
I hope you all had a wonderful holiday weekend and that your first week in the New Year is productive!
If you would like to follow along on more of my home decor, DIY, lifestyle, travel and other posts, I'd love to have you follow me on any of the following:
Pinterest / Instagram / Facebook / Twitter / Bloglovin' / Google
disclosure: some affiliate links used