Today I'm going to share some great lighting look for less options I've come across recently. I actually have several more stockpiled, so hopefully this can become a more regular series! Also feel free to comment with any lights you're on the lookout for at a lower price and I can keep my eyes open. You know I love to find a good deal on a designer look, so it's fun to share all my finds. For some reason, my husband doesn't seem to get quite as excited when I share with him 😉 If you're interested in a particular light, simply click on the corresponding number below the graphic.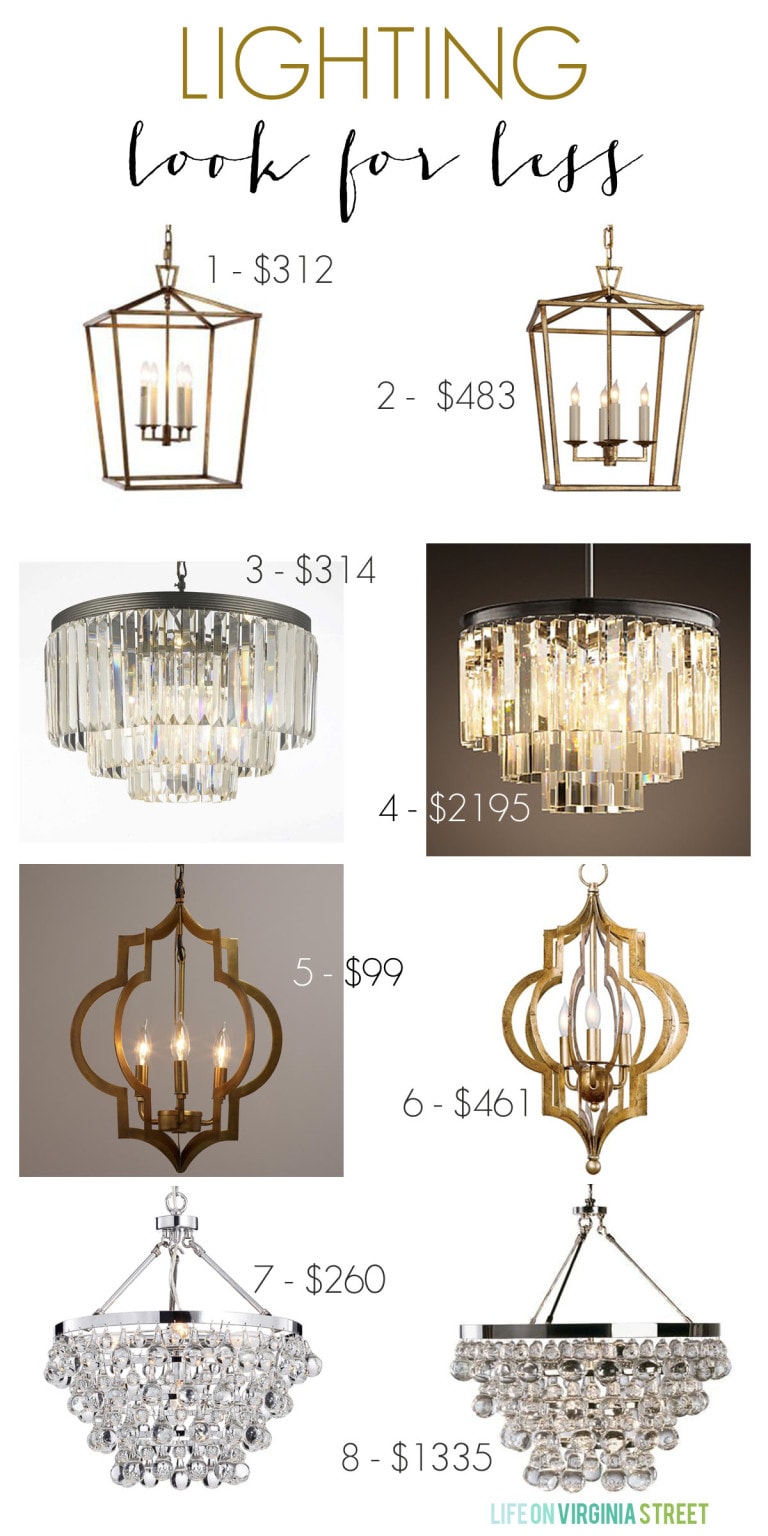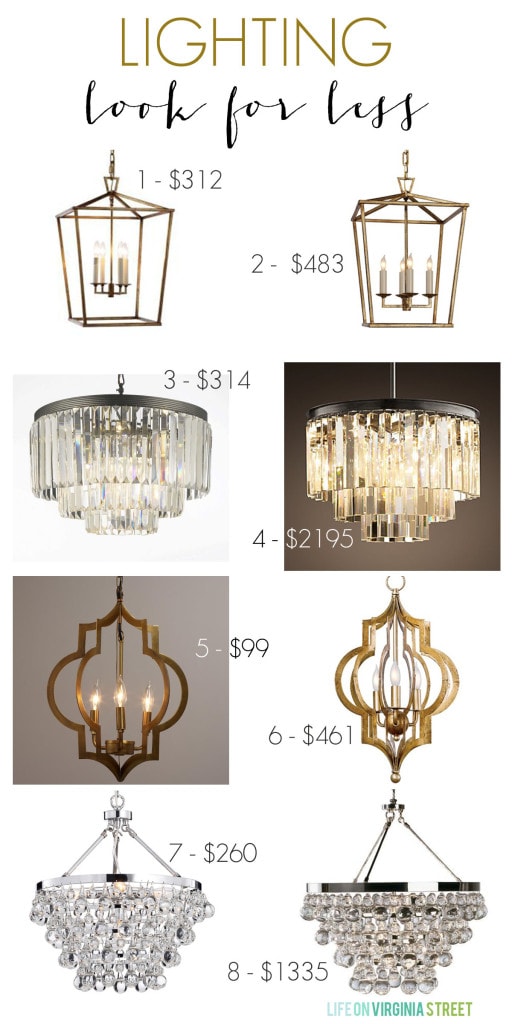 1 (or this option which is even more affordable) | 2 | 3 | 4 | 5 | 6 | 7 | 8
You may notice two quick things right off the bat. We have #7  in our guest bedroom and couldn't be happier with it (you can see shots of it in action in this post). Secondly, the pendant in #2 is the gold, square version of the light we have in our dining room (see it here). There is actually a much more affordable linear/rectangular version of my chandelier here (also in gold like the pendant above). Where was this when I needed it a year ago?!?
Want to see how each of these lighting options can look in a space? Oh good – because I've found some inspiration for you!
Look #1 (also see this option which is even more affordable) and #2 – gold pendant lanterns: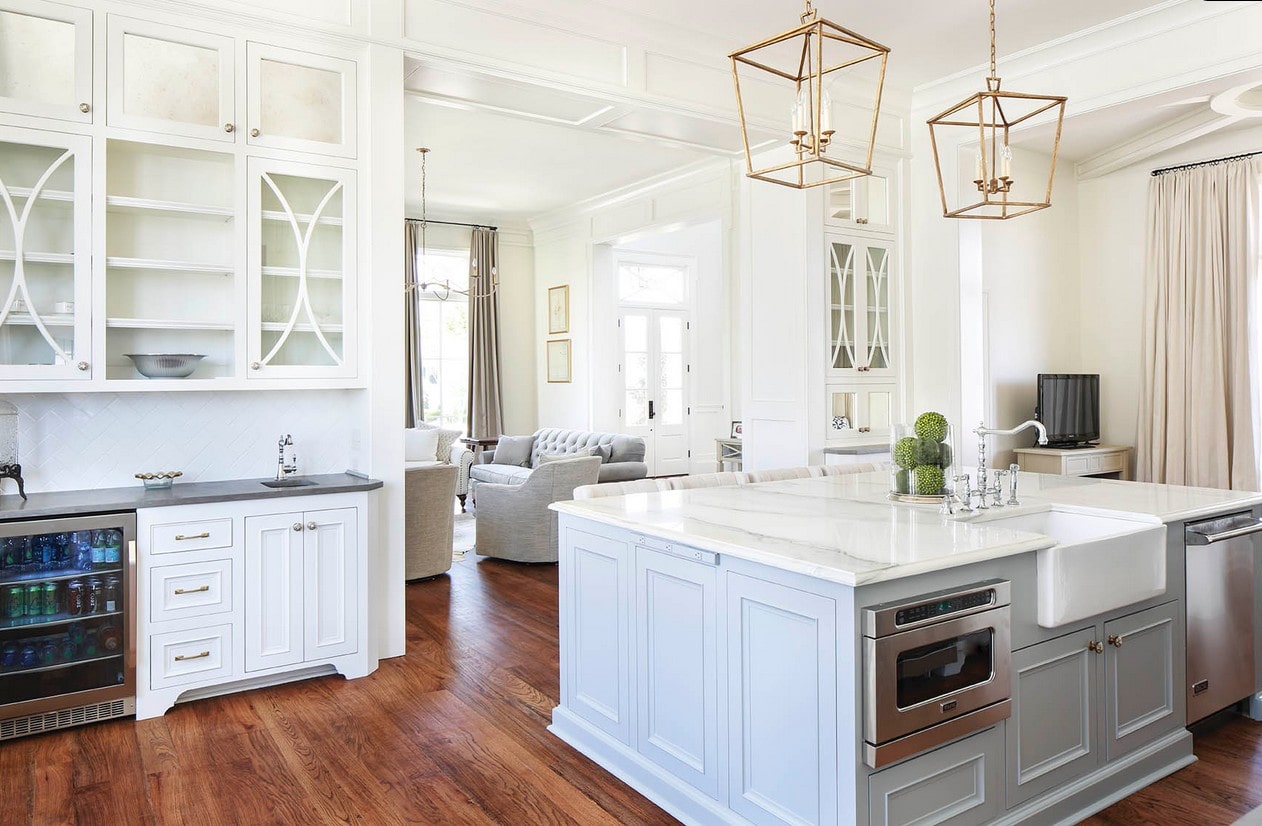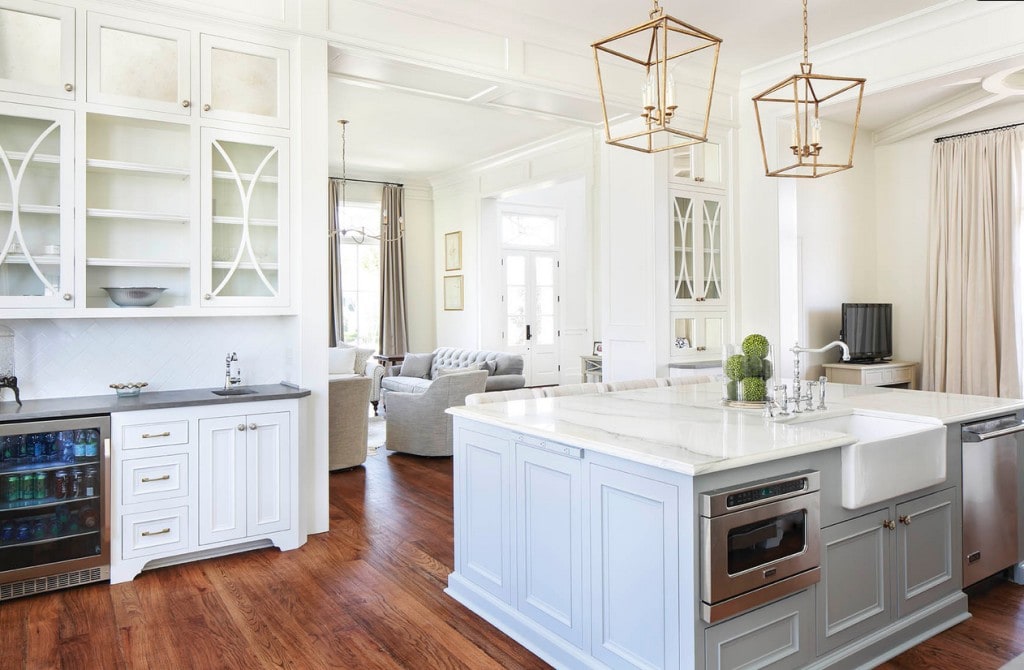 Look #3 and #4 – glass fringe chandeliers: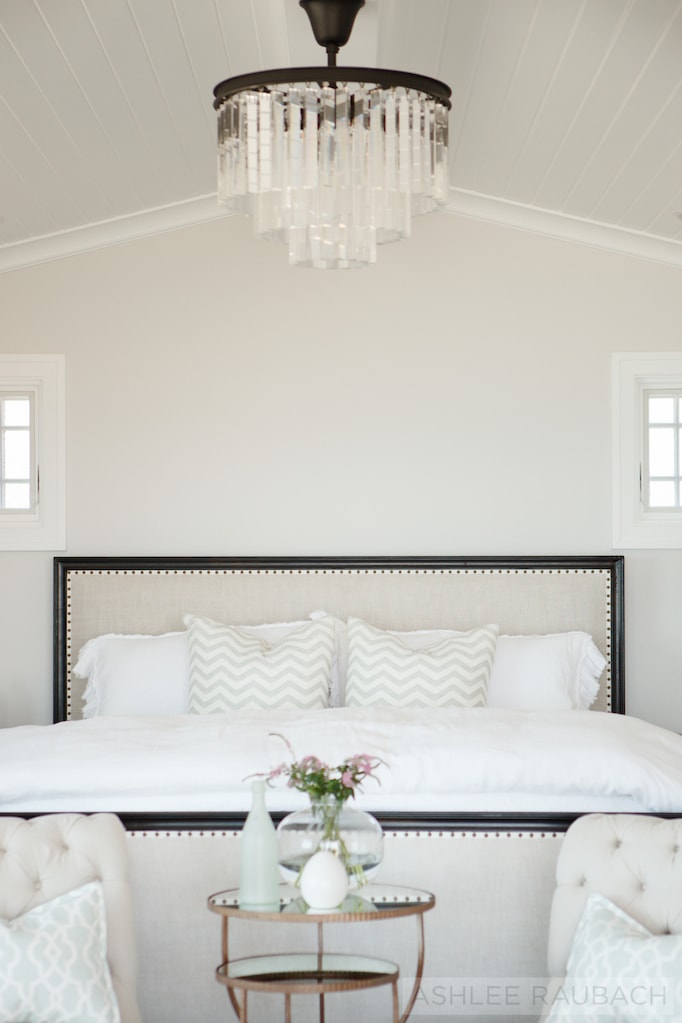 Look #5 and #6 – gold quatrefoil pendants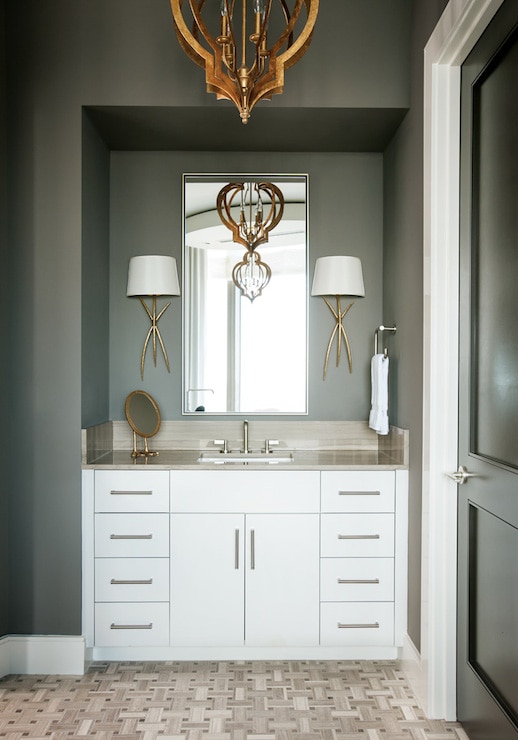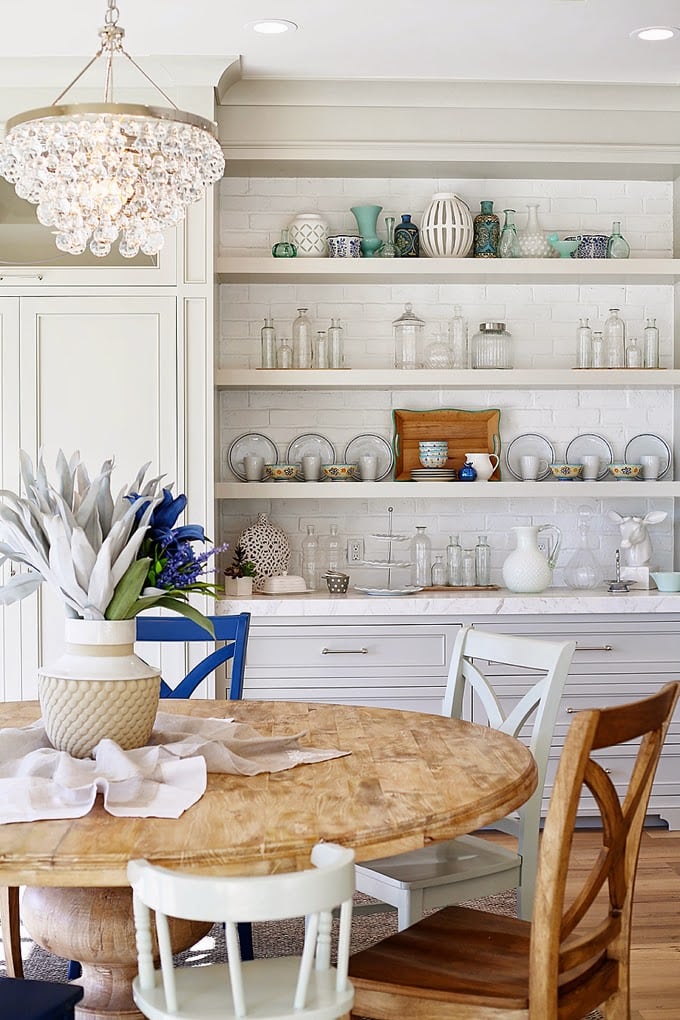 They're all stunners, right?
If you enjoyed this lighting look for less, I would encourage you to also check out my original lighting look for less post.
If you would like to follow along on more of my home decor, DIY, lifestyle and other posts, I'd love to have you follow me on any of the following: