I hope you all had a great weekend! Ours was spent with family and friends and it was fun having a full house!
This post contains affiliate links for your shopping convenience. Click here to read my full disclosure policy.
Home Updates & Projects
Friday morning the weather was beautiful, and I decided to run to Lanoha Nursery for the buy 3 get 1 free sale. We had a few areas where I needed to replace some plants that had died during the winter last year. I ended up getting two limelight hydrangeas, a Bobo hydrangea, and another knockout rose.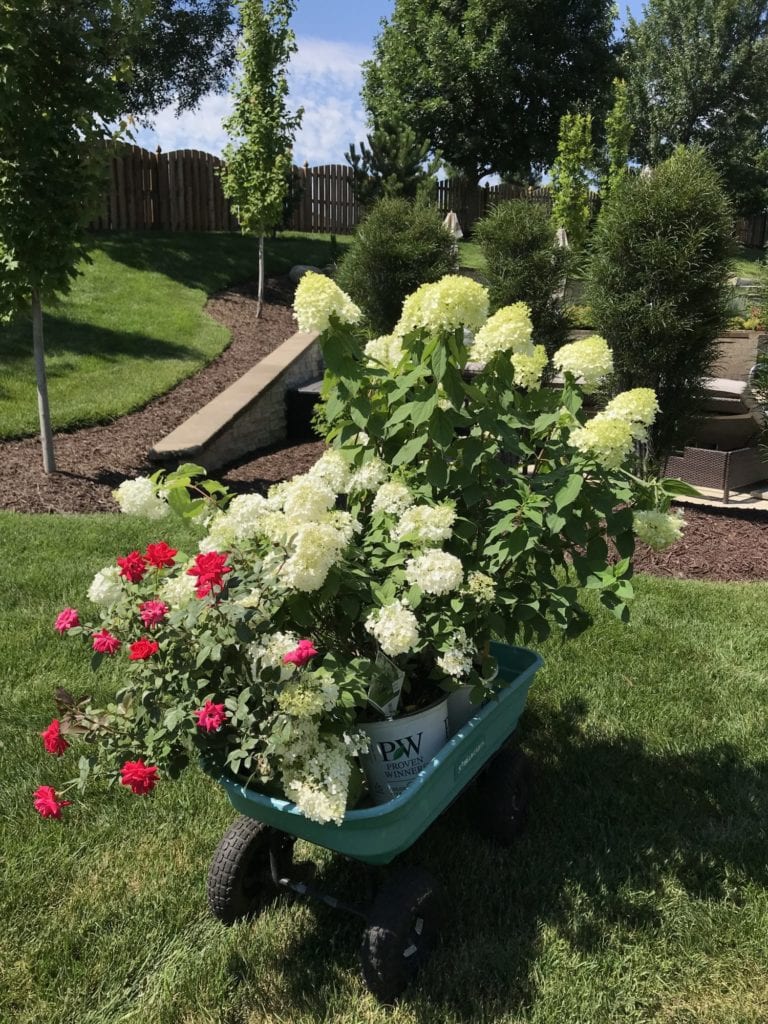 I planted the two limelight hydrangeas on the side of our house where we hate the landscaping. This is where all of the old (and huge) knockout roses died last year and we needed something to make it look a bit better. Our honeysuckle vine (over by the wall) is out of control and needs to be re-strung or torn out. It basically looks like a giant weed right now! I love that the hydrangeas can be seen from the patio and out the dining room windows!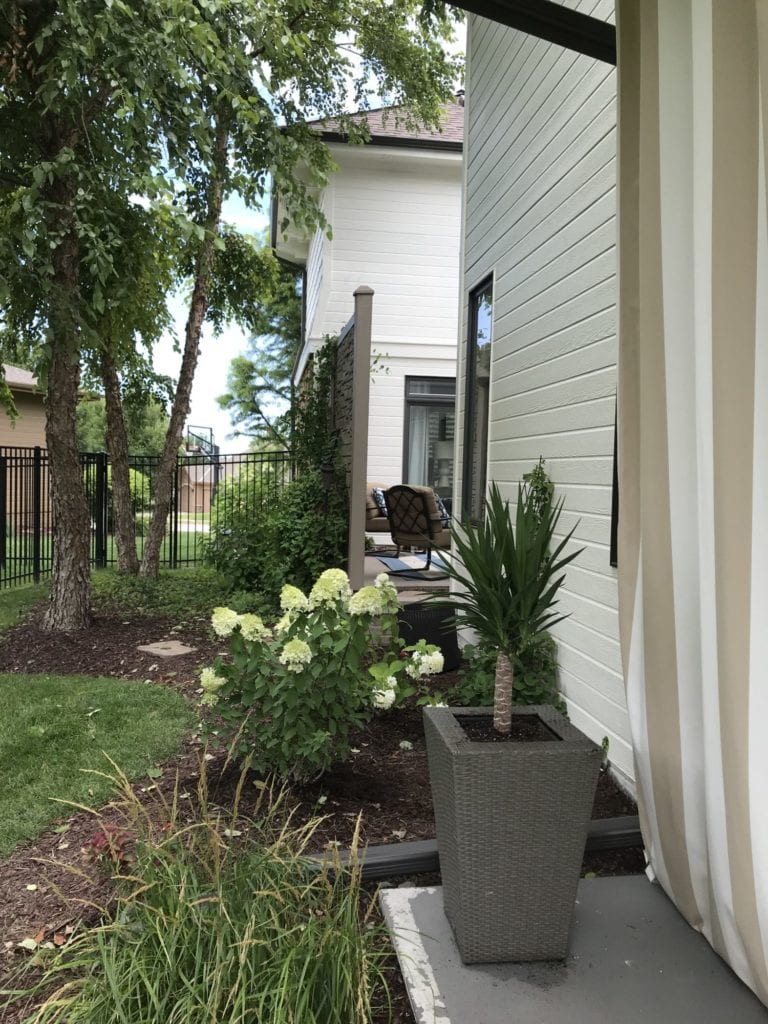 I've had a lot of questions lately about our paver path out to the pool. I realize this pic isn't great (I should have opened the screen door!), but it helps demonstrate a bit. So, in this pic from Friday afternoon, our lawn had just been mowed the day before. However, our mowing company basically just lightly trims around the pavers and the grass starts growing over the edges and gets matted down. So, whenever we have guests coming, I have Kurtis re-edge everything. I'm not exaggerating when I say this process takes over an hour to do because he has to edge every single side of each paver. Then, we use our leaf blower attachment (that acts like a vacuum) to suck up all the grass (so it doesn't just get dragged into the house or pool).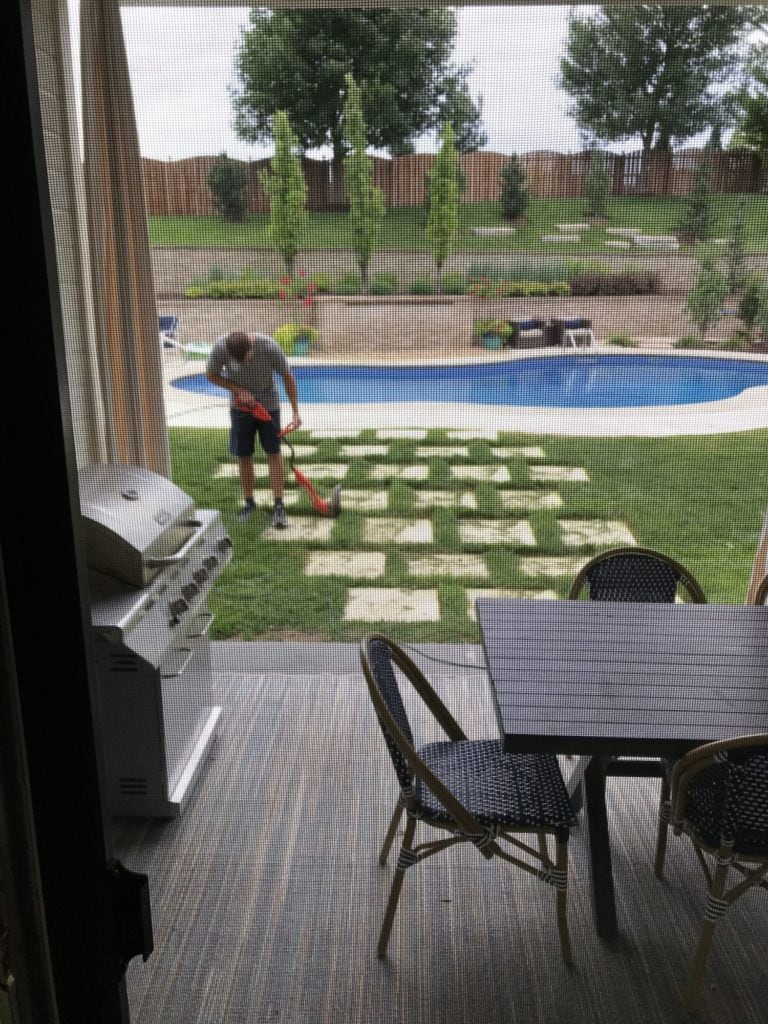 But, it makes such a difference when it's done! The pavers actually look like squares again and it looks so much cleaner!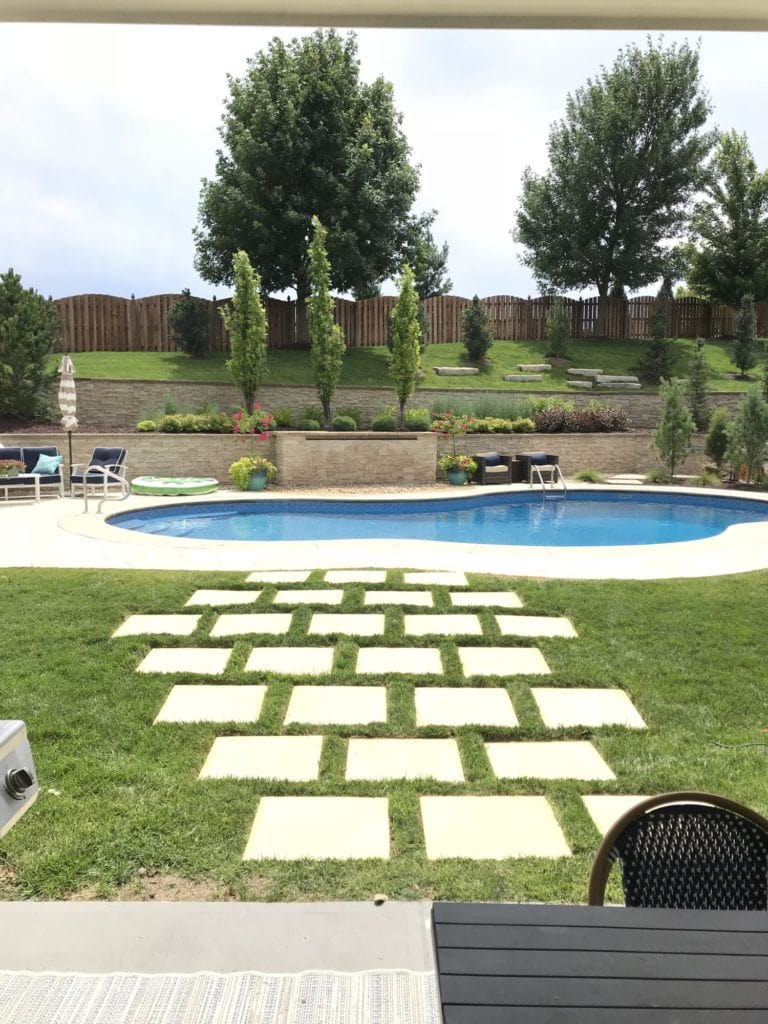 I have some fun updates and reveals coming this week and next week. My island pendant lights are also supposed to be in stock this week, so hopefully that means the kitchen reveal will be soon too!
Around Town & For Fun
This weekend was the family/friend reunion of Kurtis' parents and their best friends of nearly 50 years, along with all the kids! The family friends are from Minnesota and they all drove down to spend the weekend with the Stewart family at our house and Kurtis' sister's house.
Friday night we had a pizza party at Kurtis' sister and brother-in-law's house. It was a fun way to kick off the weekend!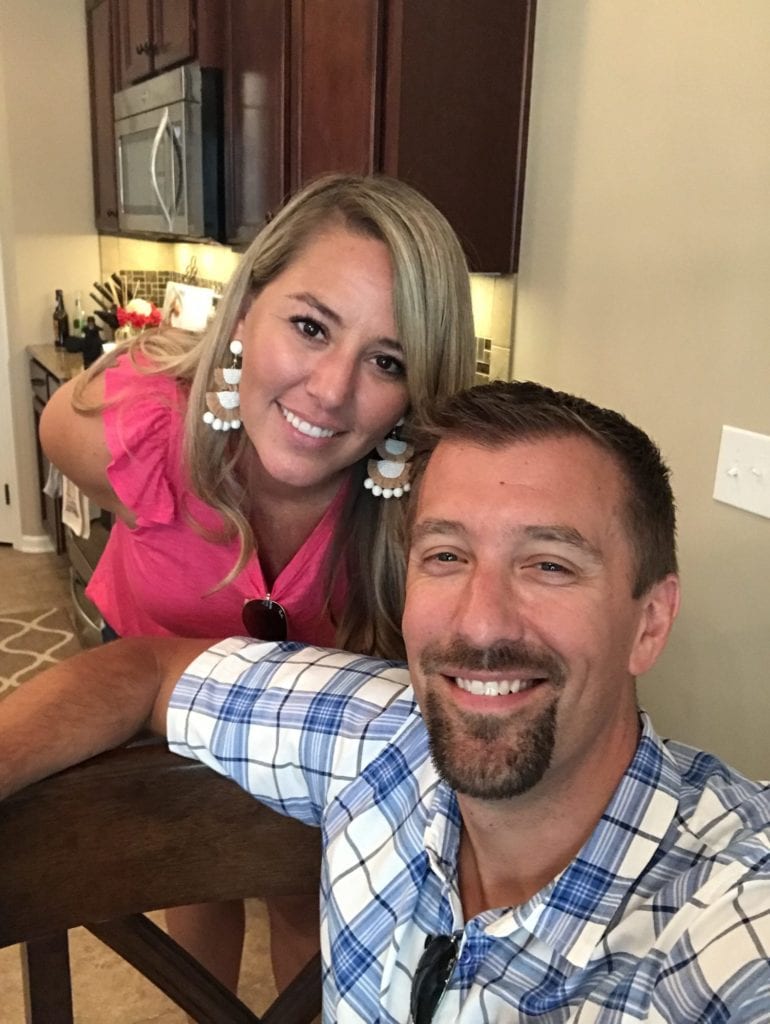 Saturday was a full day of pool party fun at our house! We managed to snag a group shot with all 27 of us – and I think it turned out so cute!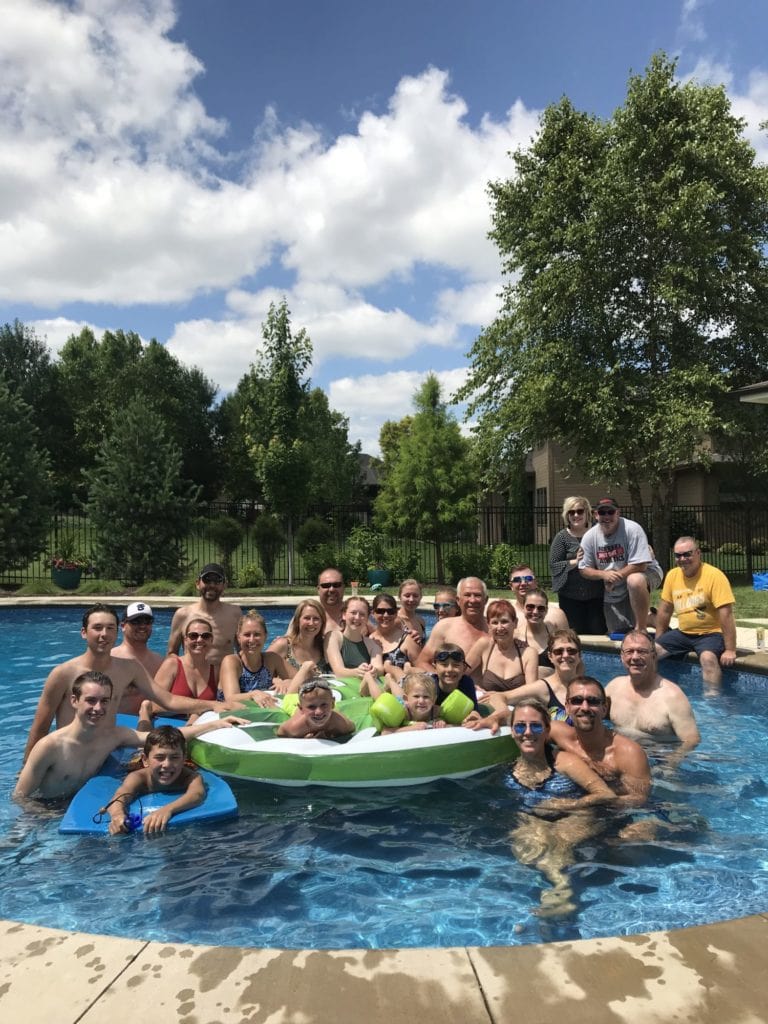 And, we had to also do our funny face one as well.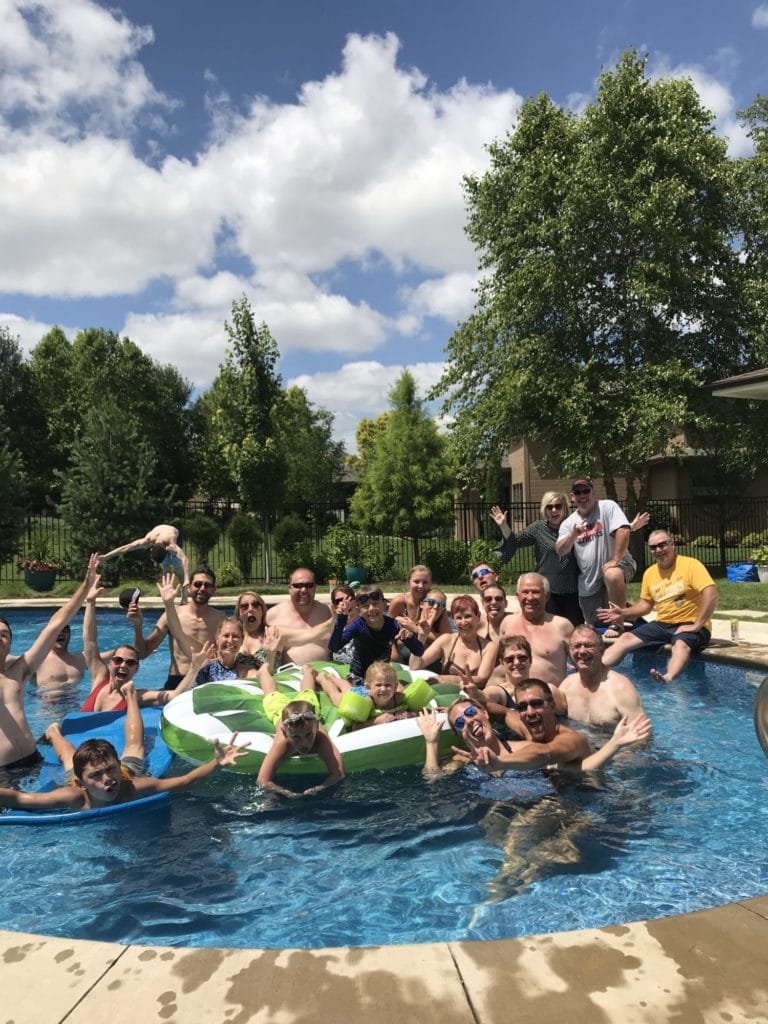 It was basically non-stop fun and laughs! We always enjoy our pool so much more when others are able to enjoy it with us!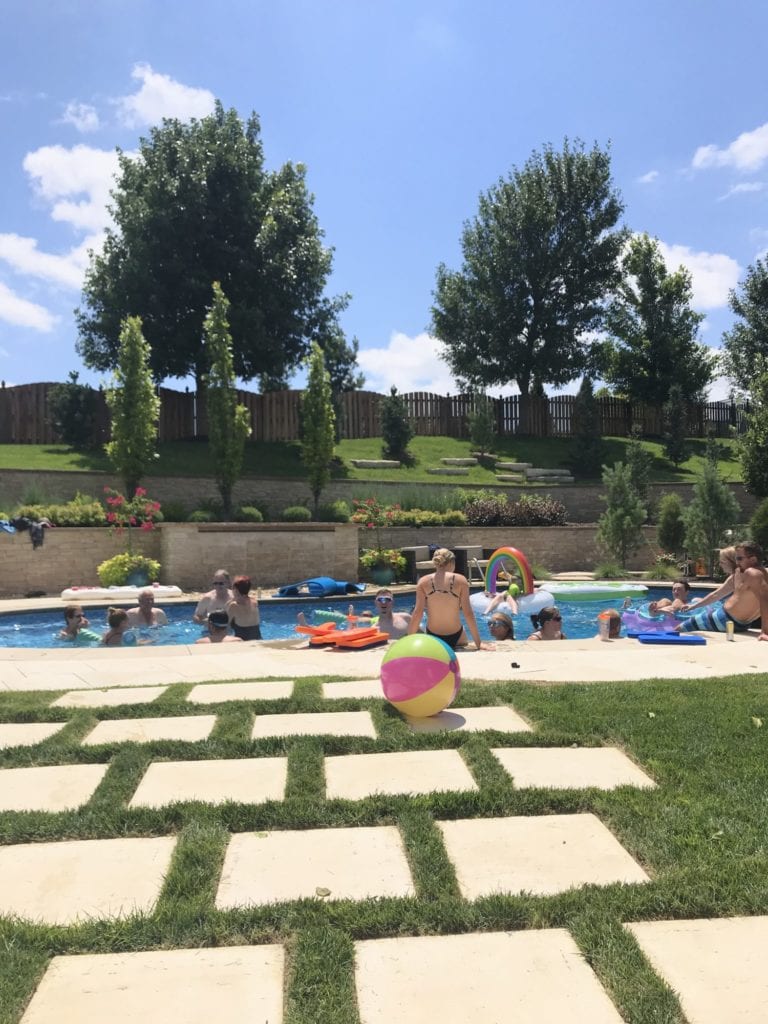 The party went well into the evening. I have no idea how the kids had enough energy to swim for nearly ten hours!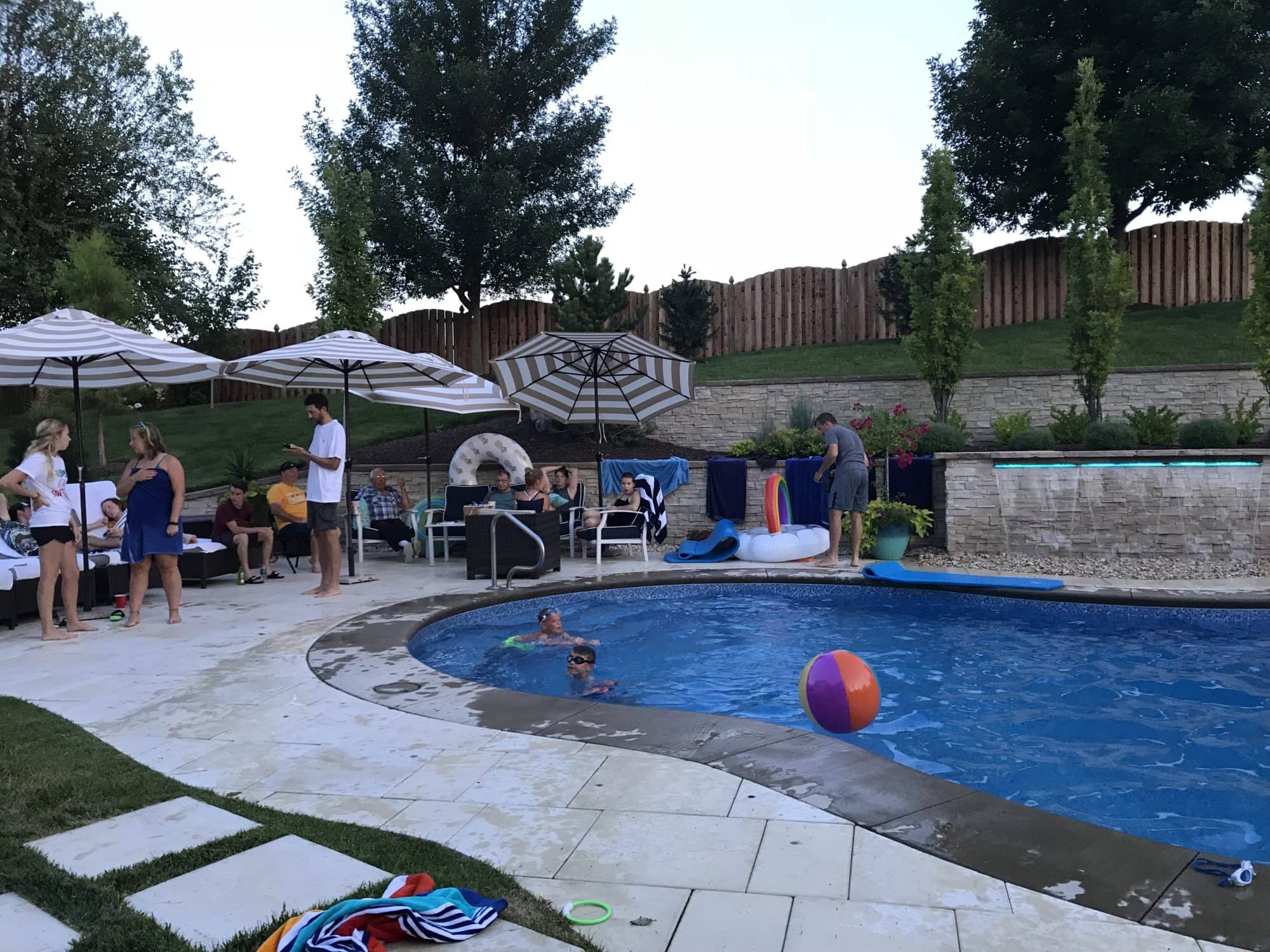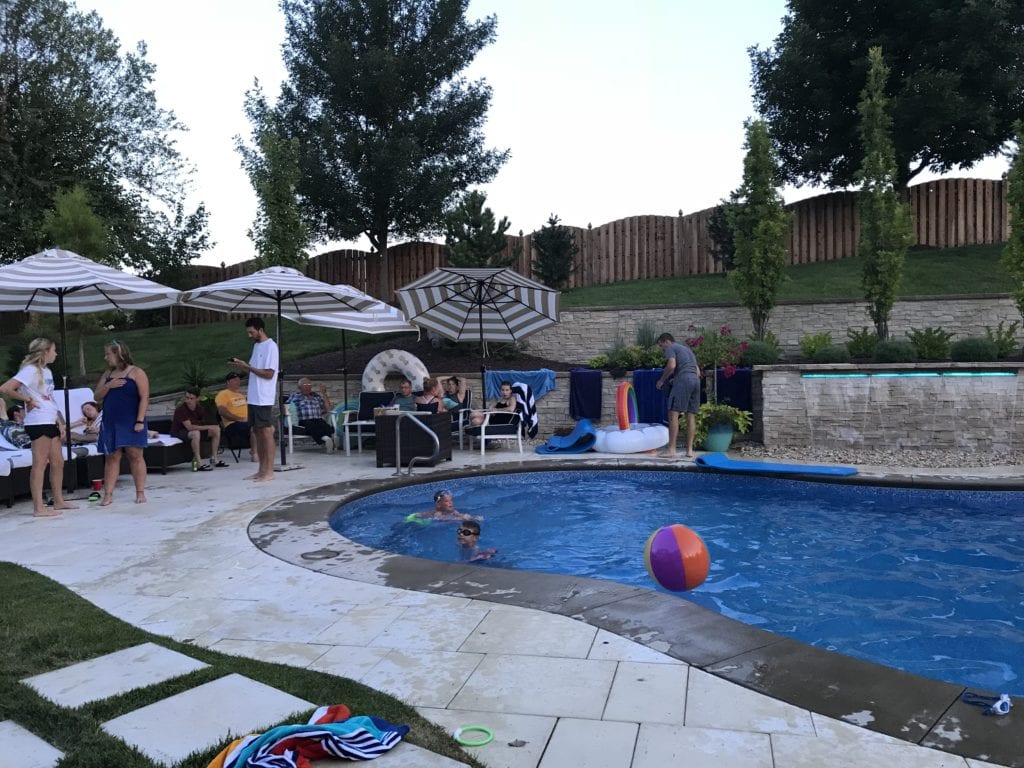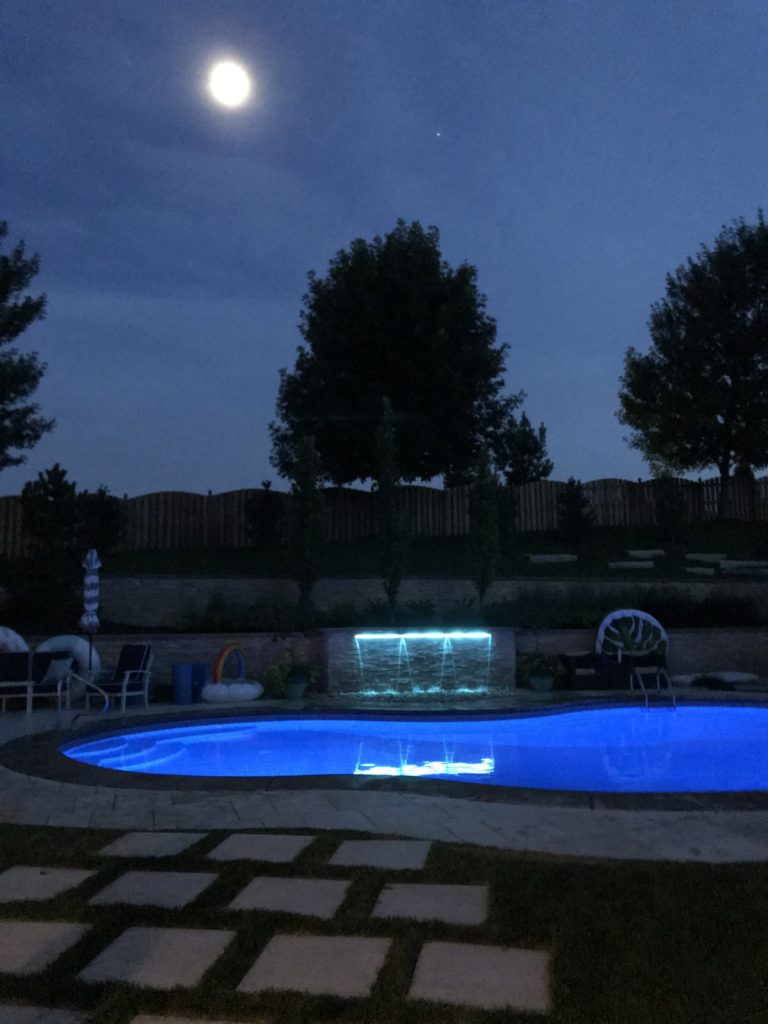 This made me laugh. Sunday morning we were having breakfast on the back patio with our niece. Kurtis noticed some ants working on moving a tortilla chip. He usually hates ants and they freak him out a bit, but he was fascinated watching them move the chip. I think he stared like this for at least ten minutes!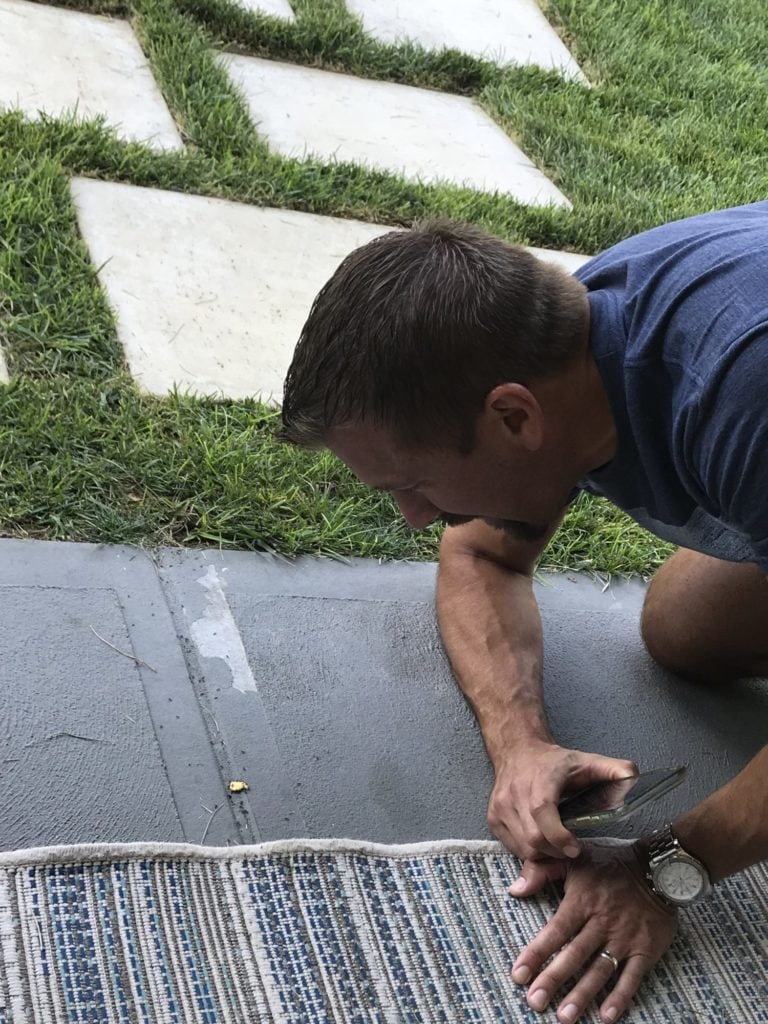 The group that was still in town then headed to Pat & Janine's for a taco bar lunch before the out-of-staters hit the road.
Sunday was also our 13th anniversary! We were in junior high when we got married 😉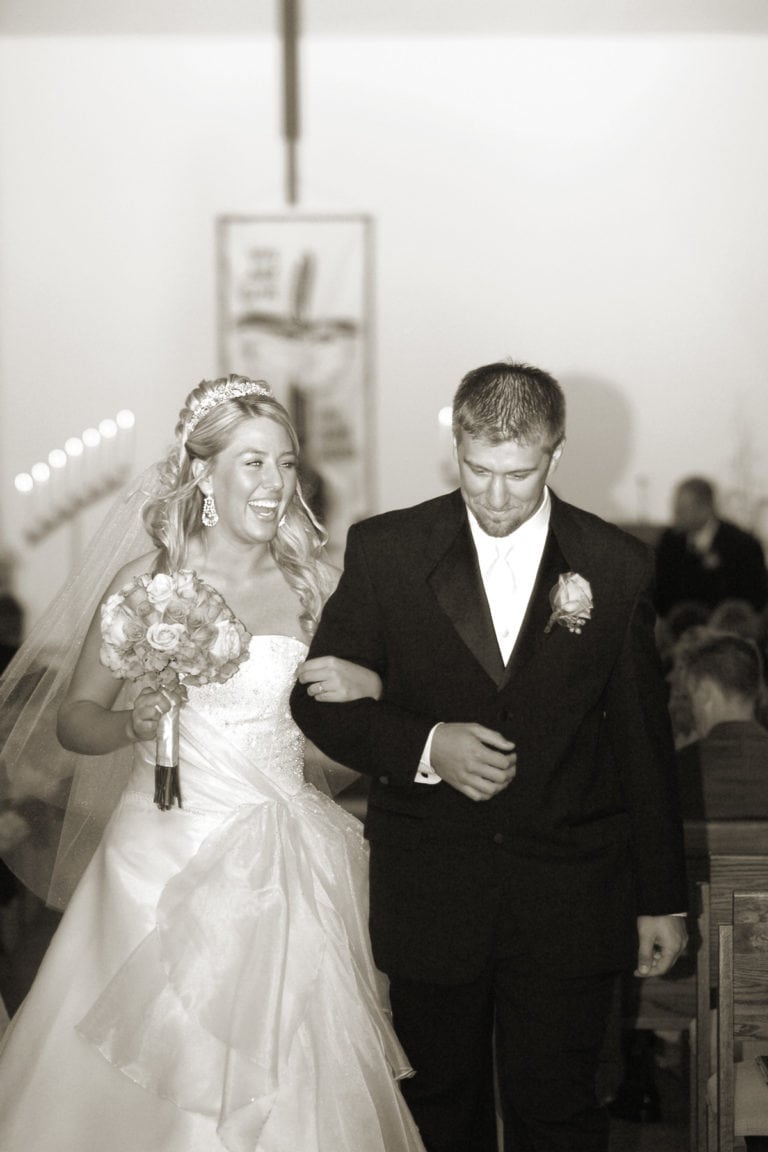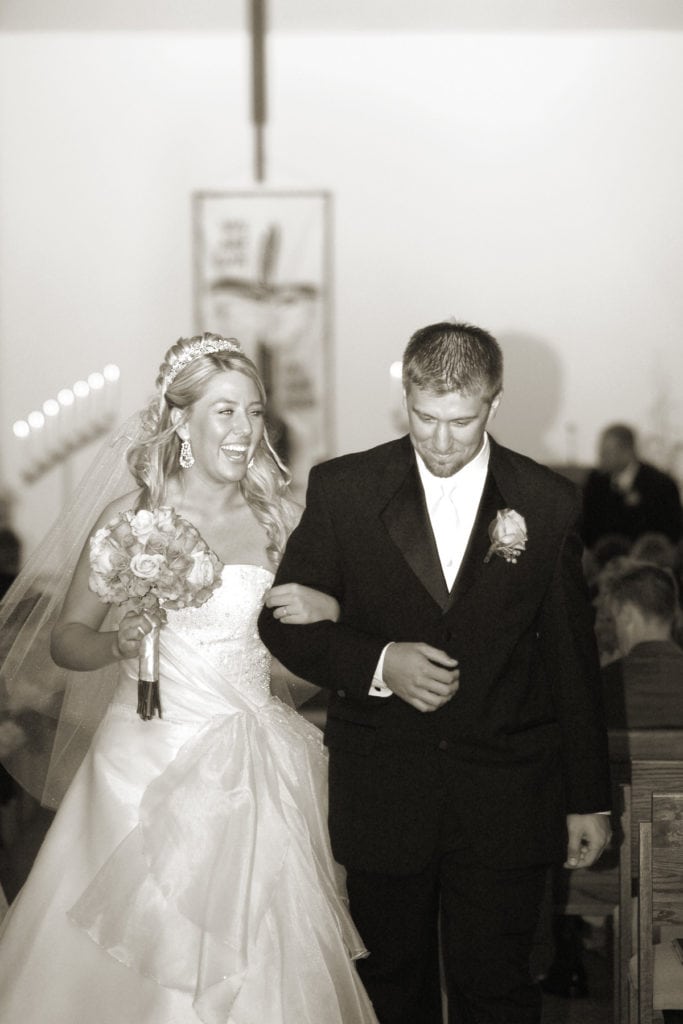 After lunch with the family, we grabbed a drink at Blatt on their patio and then some ice cream at Dairy Queen. We go all out for our anniversary 😉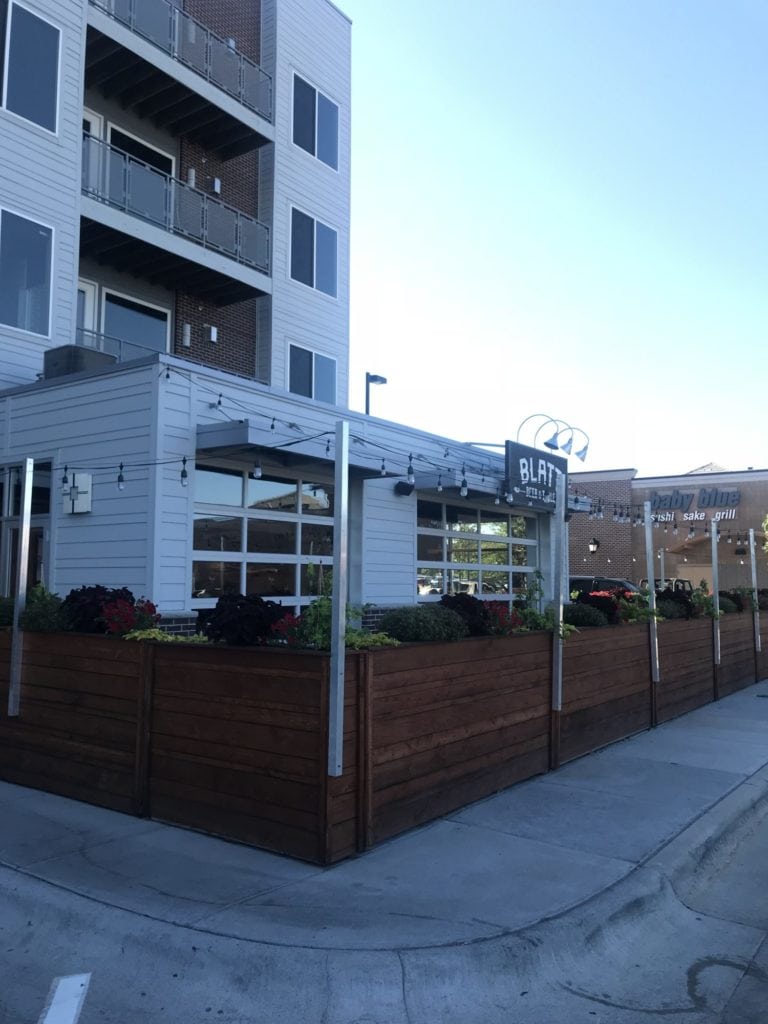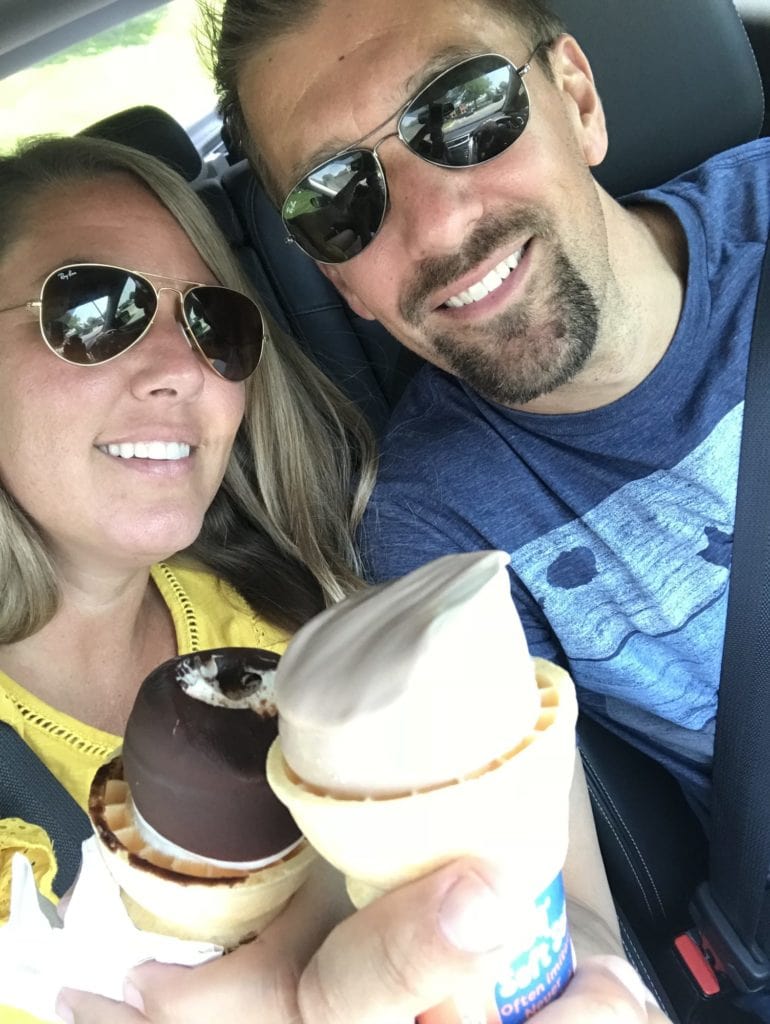 After a nap from an exhausting and fun weekend, we went out to dinner at Timber Creek Pizza. We wanted something really casual and they had just opened their new patio so it was perfect! The perfect end to our weekend!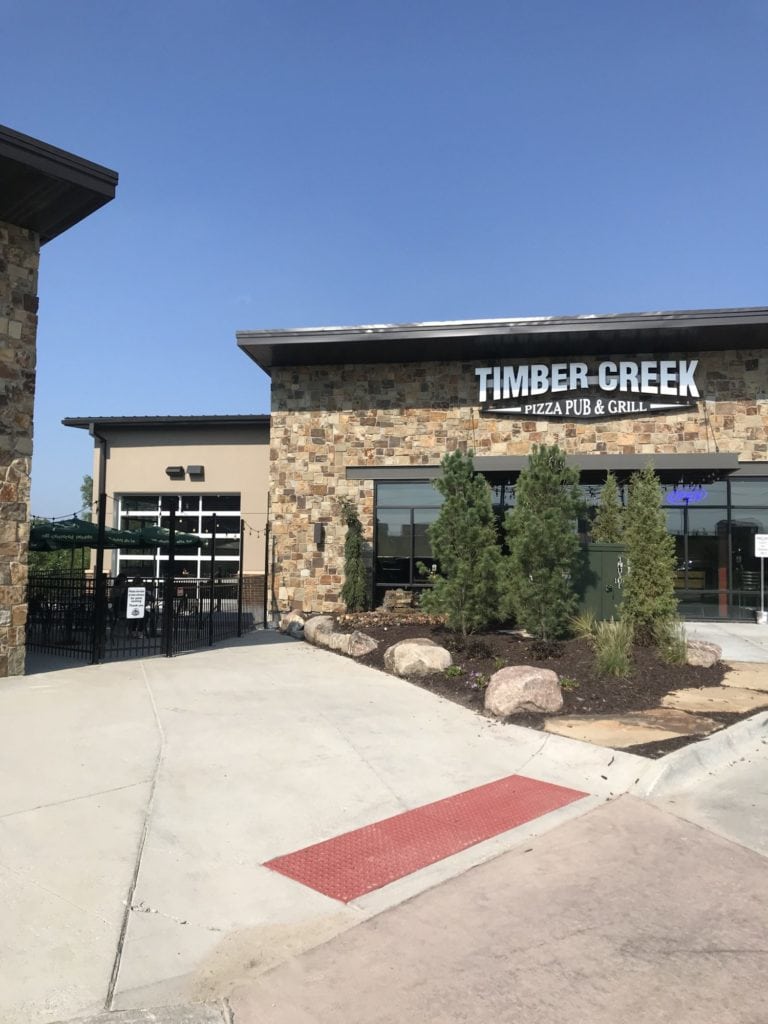 And in not-so-fun news, my sweet Grandma passed away late Friday night just a few weeks shy of her 95th birthday. She lived in Minnesota and I'm glad I got this picture with her last fall when I was able to visit her last. She will be greatly missed but I also have comfort knowing she is in a much better place. We love you Grandma!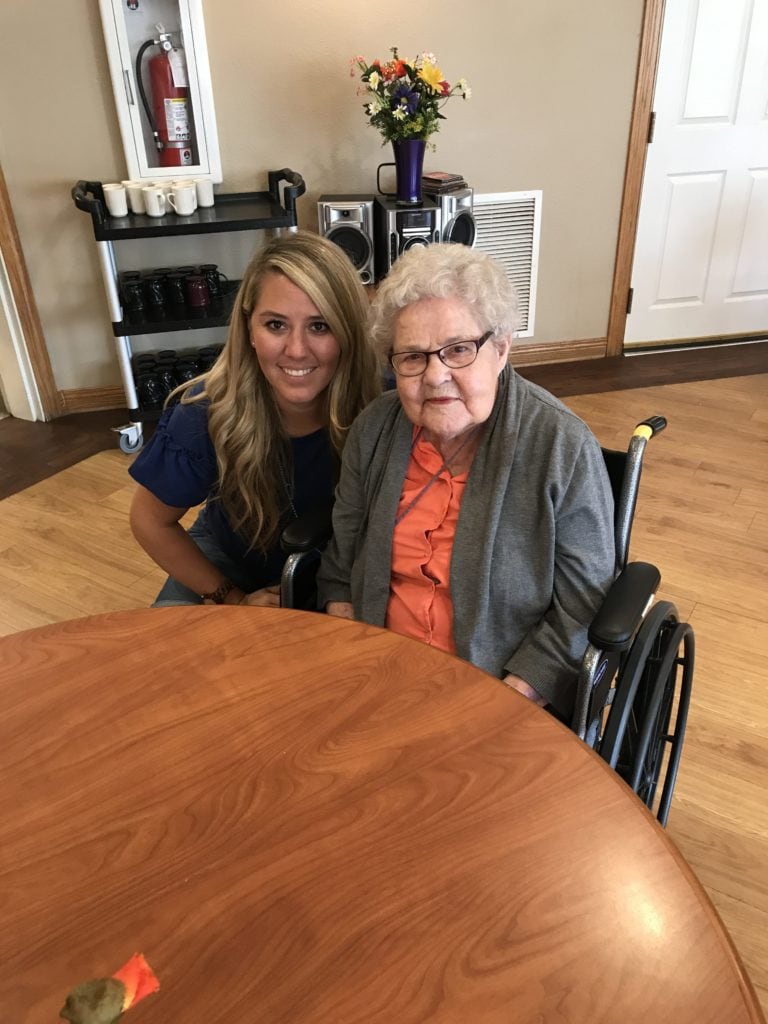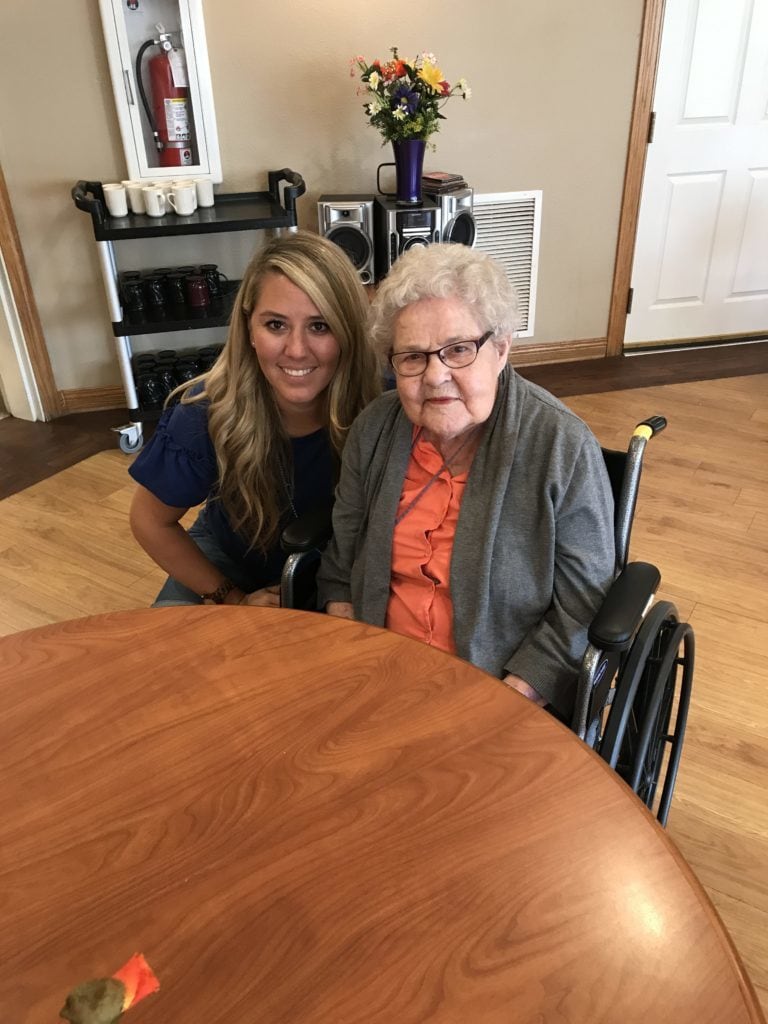 Recent Buys & Sales
Several stores are having flash sales today and others have carried their weekend sales over one day.
I hope you all have a great week!
If you would like to follow along on more of my home decor, DIY, lifestyle, travel and other posts, I'd love to have you follow me on any of the following:
Pinterest / Instagram / Facebook / Twitter / Google+
disclosure: some affiliate links used