I hope you all had a great weekend! We're still trying to recover from a week's worth of kitchen renovation but we're almost halfway done, so the end is in sight. It was cool and rainy all last week so when the weekend warmed up a bit, it was a good time to get outside and away from the renovation mess!
This post contains affiliate links for your shopping convenience. Click here to read my full disclosure policy.
Home Updates & Projects
The kitchen renovation moved at lightning speed this past week. The cats have to get locked in their room in the basement each day so when I let them out at night, I'm sure they're wondering if they're still in the same house 😉 They always head out on a mission to explore the latest changes.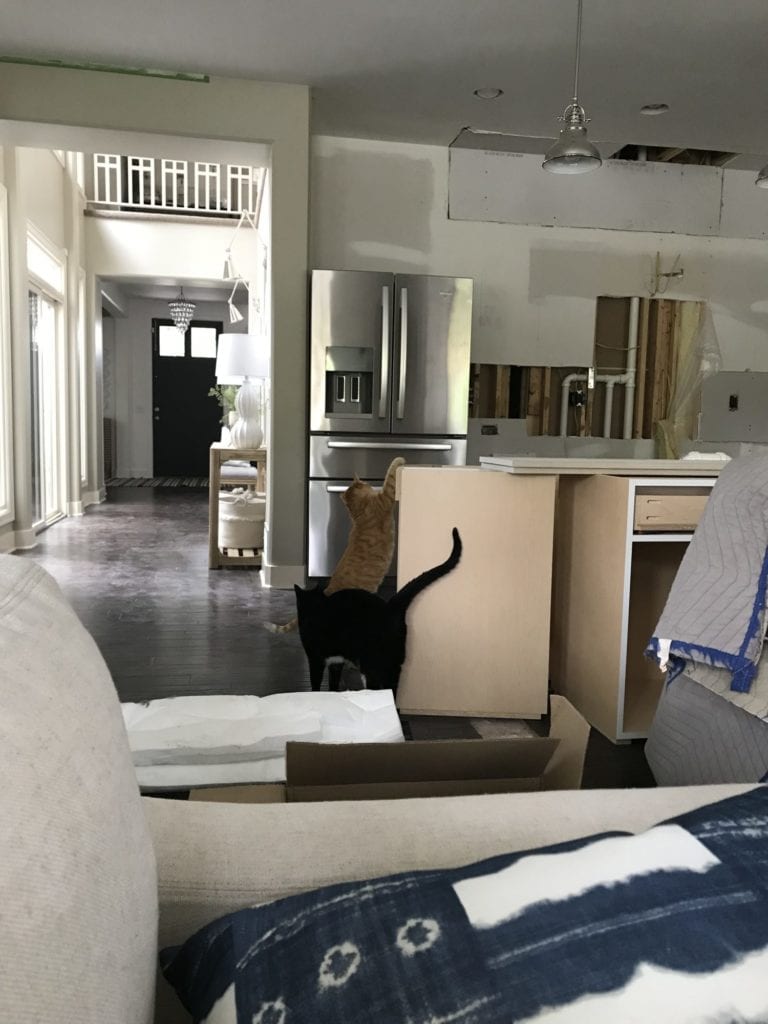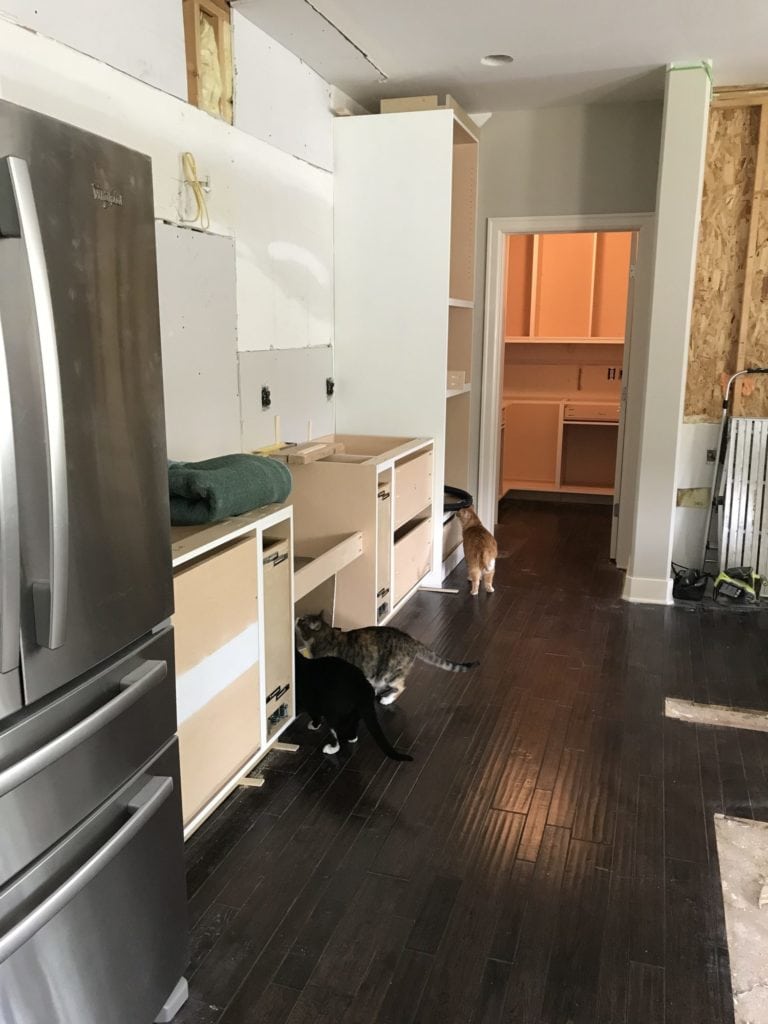 On Friday, our new windows were installed and I can't even explain just how much I love them. I think I'll actually do another kitchen post this week to go through the daily changes, since I know many of you are on a similar journey right now and love to see the details. We've also had a few hiccups come up along the way and a few "oh craps" that I think are worth sharing!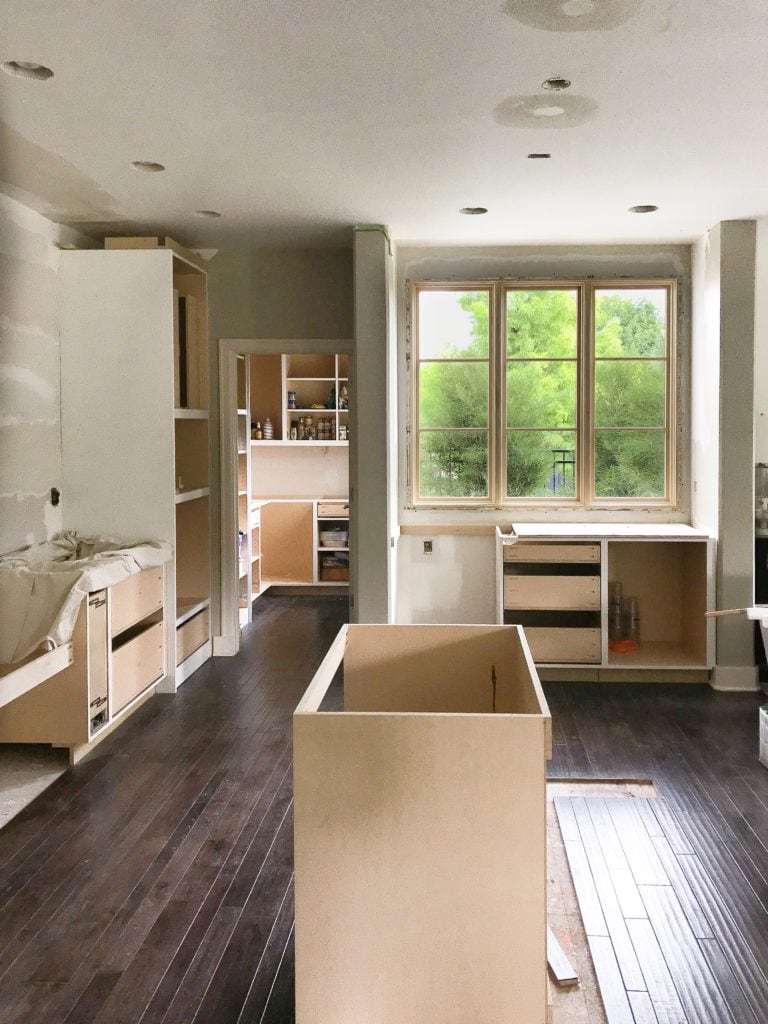 The cats were equally as excited for the windows too. New lookouts to watch rabbits and birds! Also, I think they were just excited to have a "countertop" back in the kitchen 😉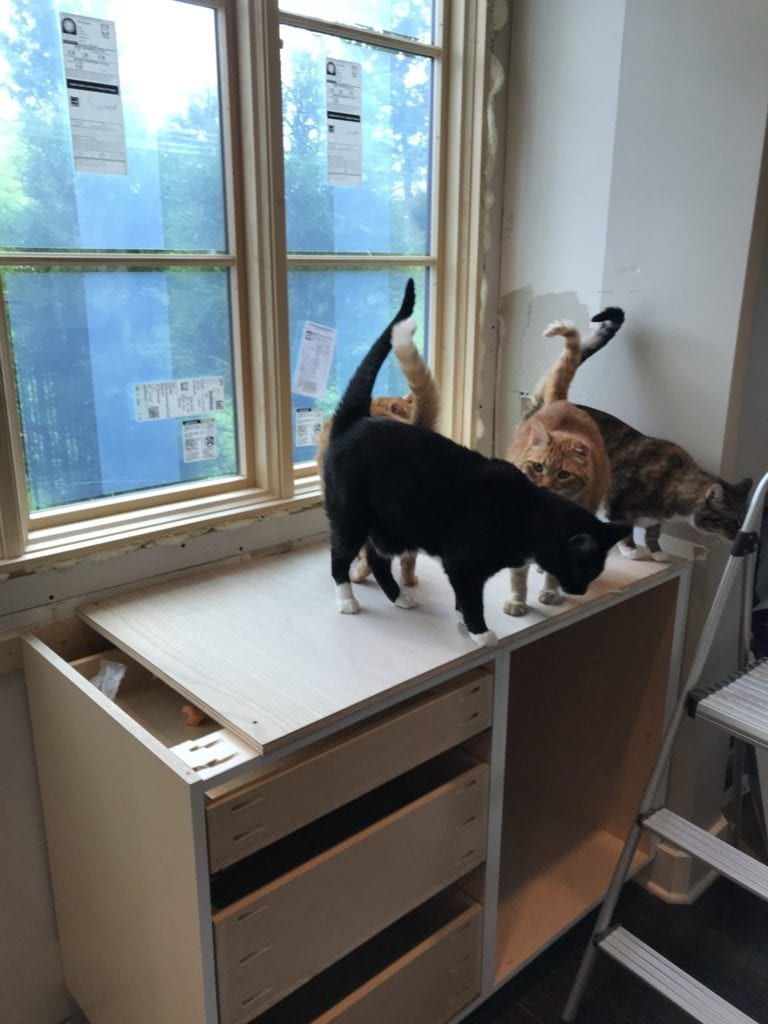 This isn't an uncommon site either. Like, why does he think it's a good idea to be up there?!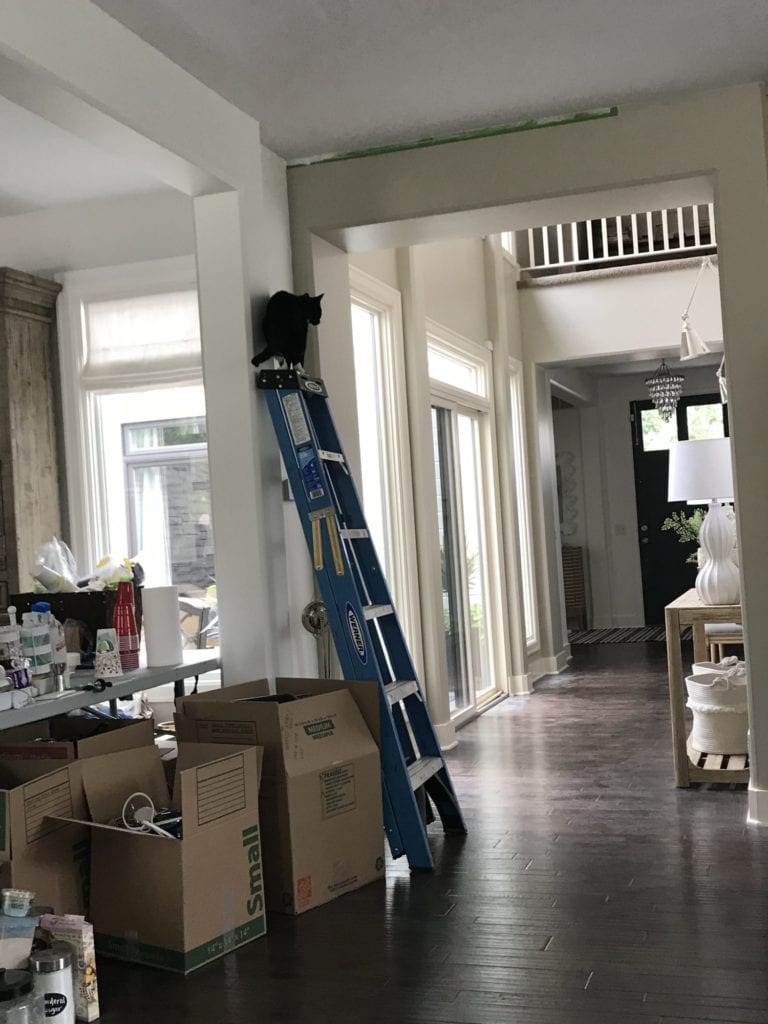 My hydrangeas have started blooming all around the yard and they always make me so happy!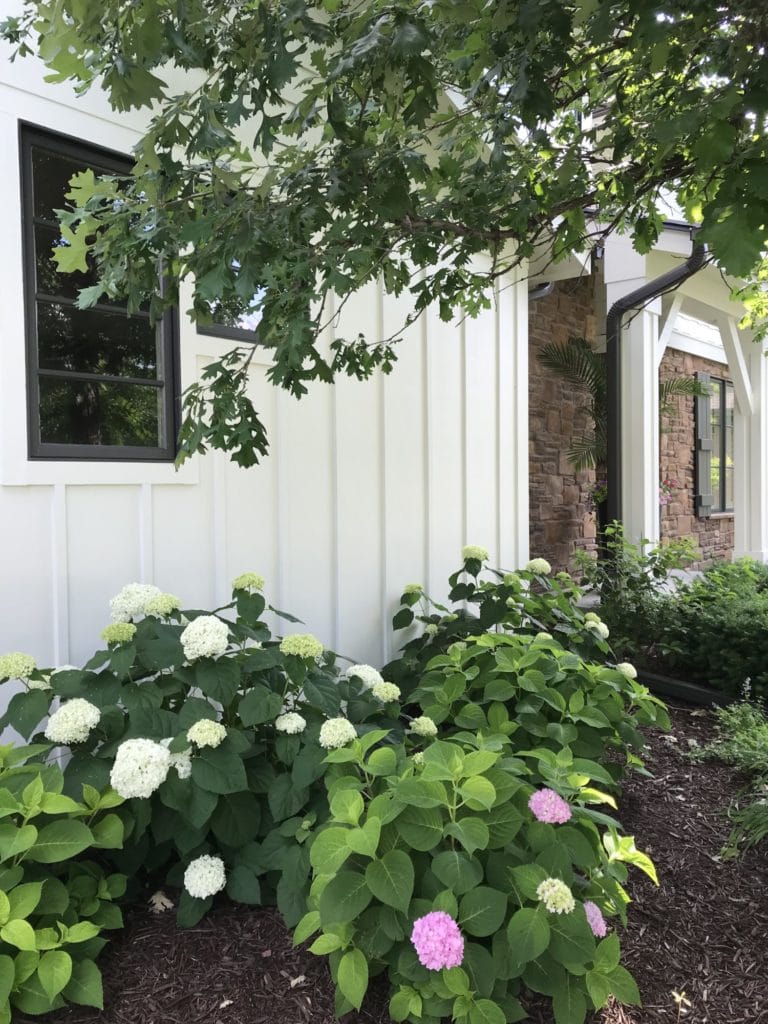 I also added some new new pool furniture out by the pool just over a week ago. We were badly in need of more seating, and we wanted it in place before all of our company arrives this month. Can you believe I found this at Walmart?! It's from their Better Homes & Gardens line and I partnered with them on Instagram, but thought it was worth sharing over here for those of you that don't use Instagram as much. We are so happy with the set. Every time someone comments how cute it is, I make them walk around and look at the backs of the chairs/sofa because the design details are so good! I got this set, which is sold out online, but I would definitely try checking your local stores, because that's where I found mine. It comes in two other in-stock color options here. The price is hard to beat and they are all really comfy – even Kurtis is a fan! I paired the set with these super affordable pillows.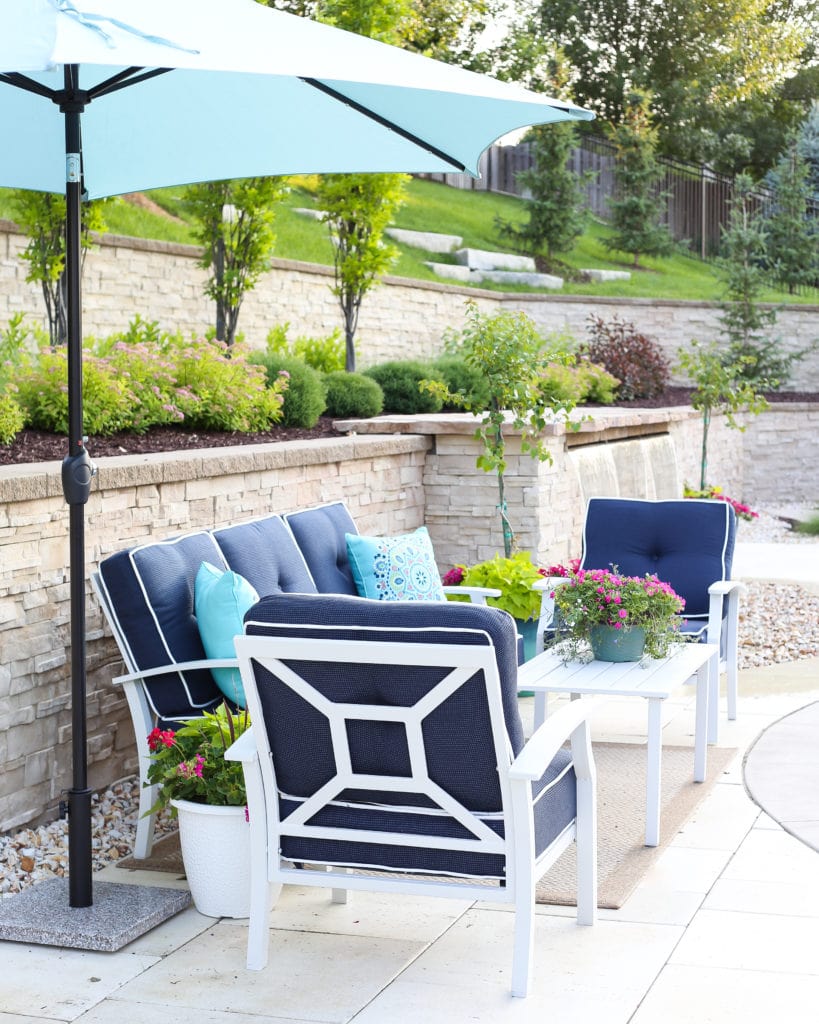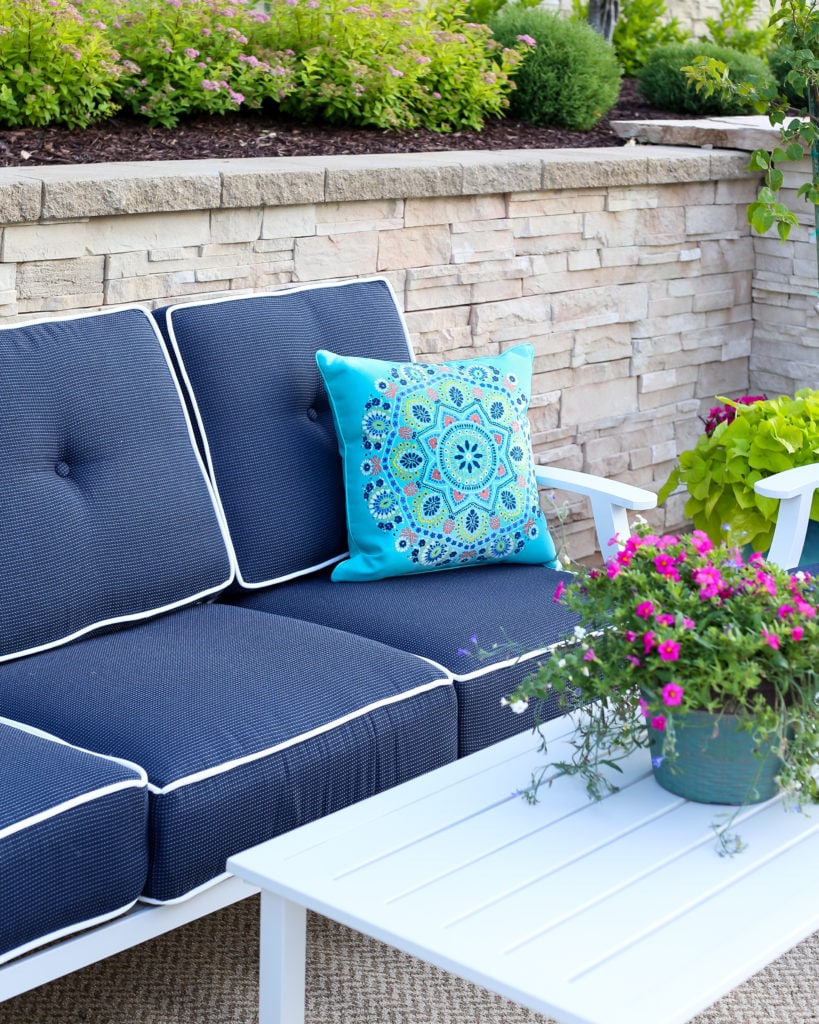 Around Town & For Fun
We've been eating out entirely too much with the kitchen renovation. It's almost to the point that we're just sick of eating out! Pat and Janine (Kurtis' sister and brother-in-law) were out of town all last week, so we were house sitting and watching one of their cats. On Friday night, the day they got back, we ended up at the same restaurant as them. They were about to leave when we arrived, so we actually crashed their table and had a fun hour or so catching up on their trip!
On Saturday, our niece Katie and her friend Morgan came to visit us from Iowa. They went to the zoo for most of the day and then came back to our house to swim for the afternoon. We also had Kurtis' Pat and Janine over for a barbecue to celebrate Pat's birthday. It was a really fun day with family!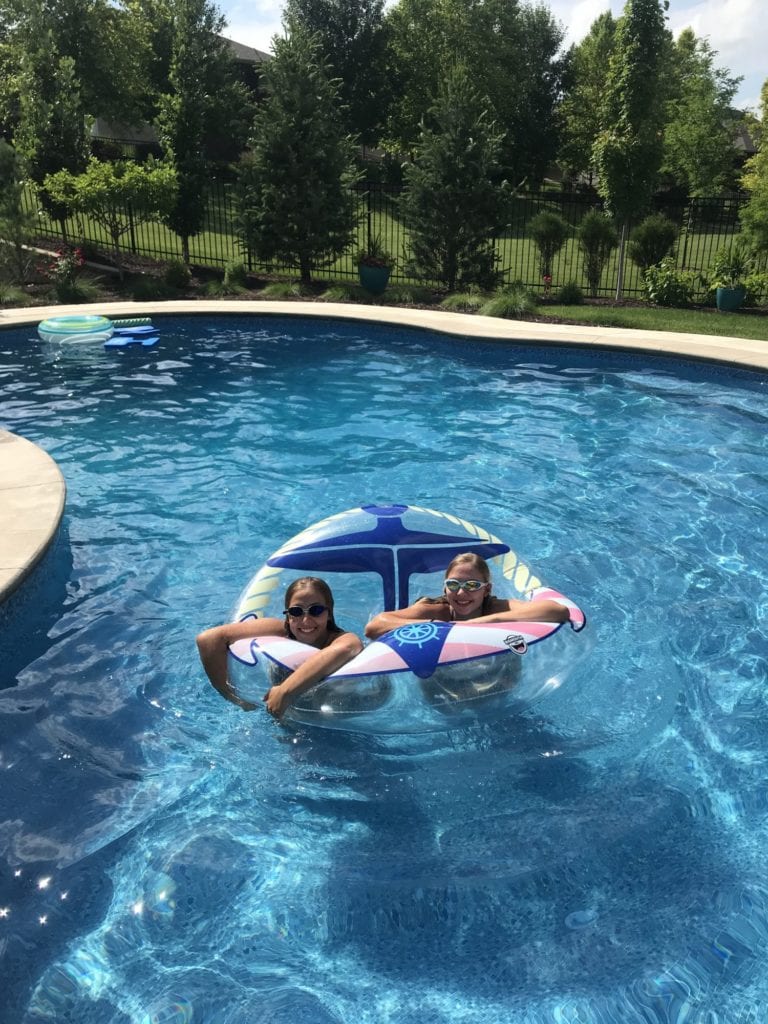 The girls decided they wanted to go for a night swim before bed. It was a beautiful night and they spent another hour or two out in the pool after dinner and cards.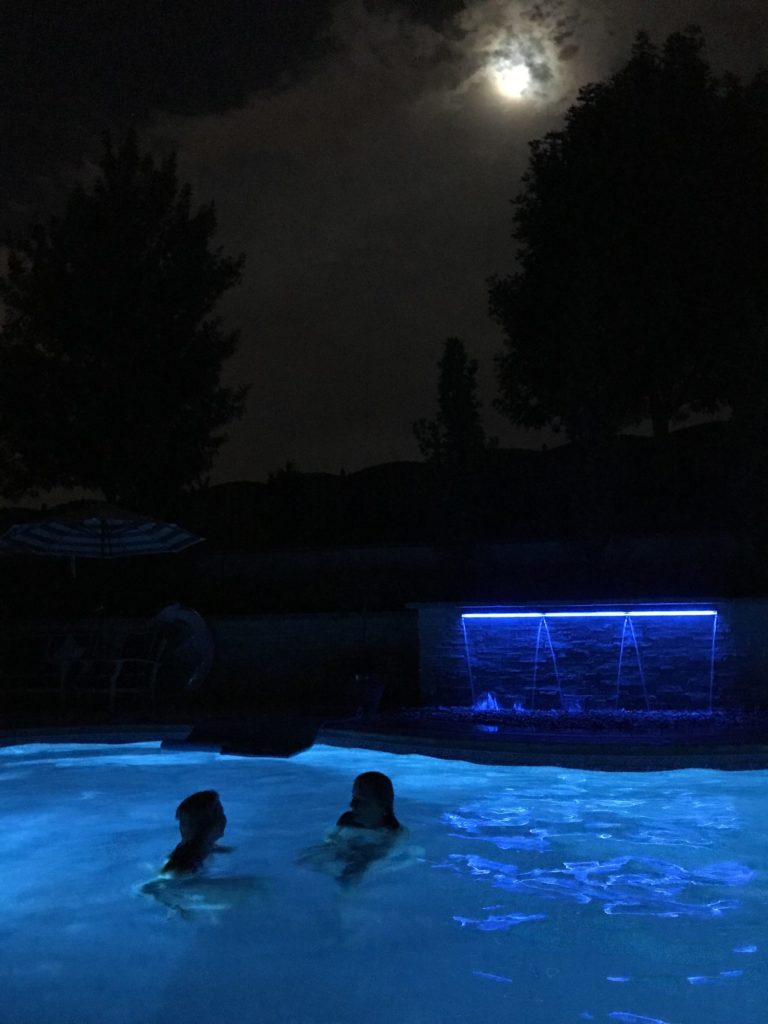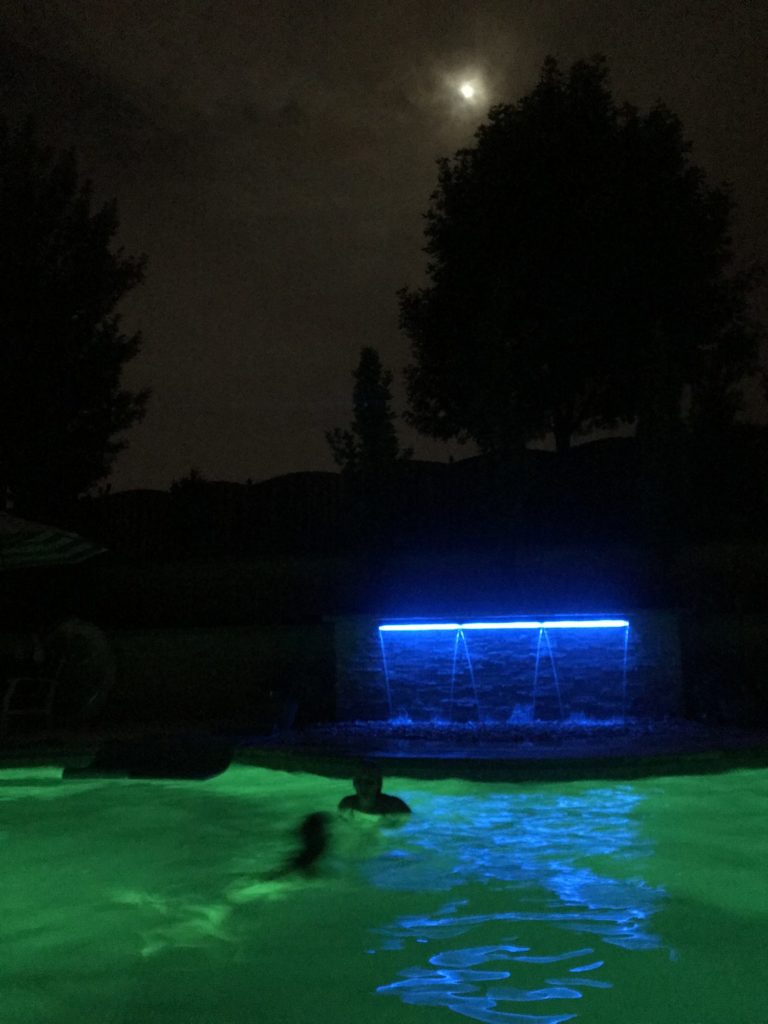 Sunday morning, we had more contractors at our house, so we had breakfast out on the patio with Katie.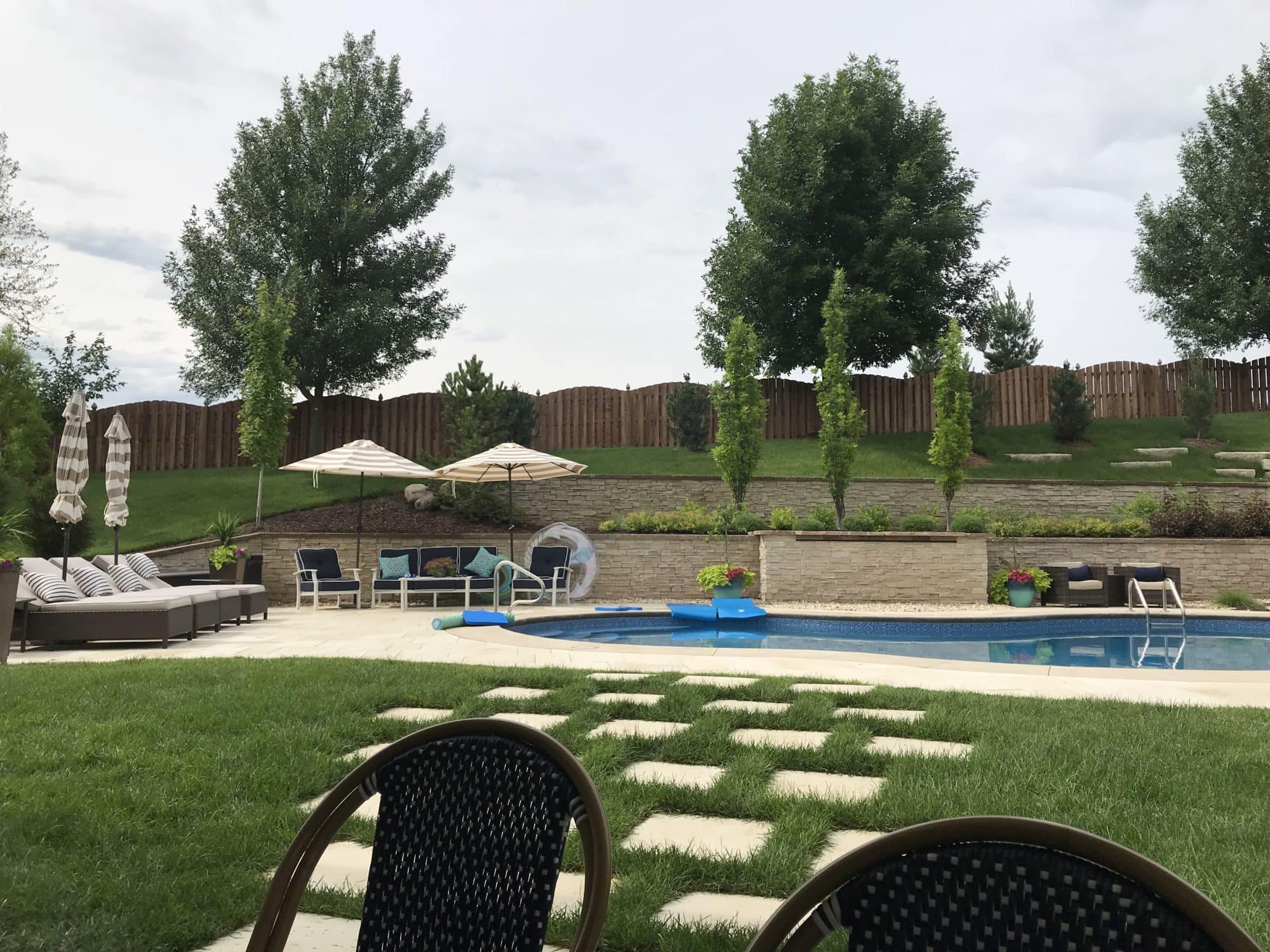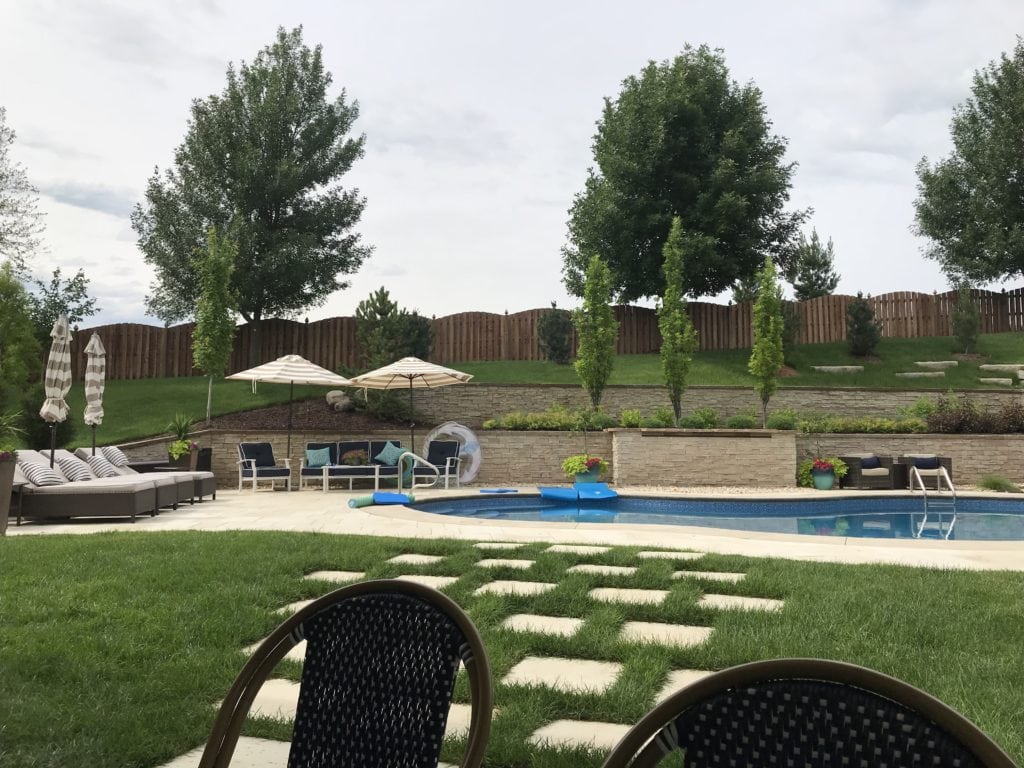 After the girls left to do some shopping and head home, we spent most of the afternoon recovering from people being in our house non-stop all week 🙂 Jill, Nick and Zoe swung by for a bit to catch up and then we just hung out around the house. I'm sure the next week or two will prove to be equally as exhausting, but we're in the home stretch!
Recent Buys & Sales
I had a brand luncheon on Friday and wore this gingham top that I'm still loving so much for summer! It also comes in a black and white version and I can't get enough of the ruffled sleeves and collar. These earrings have since sold out, but there are other colors available here. They are super lightweight and definitely a favorite!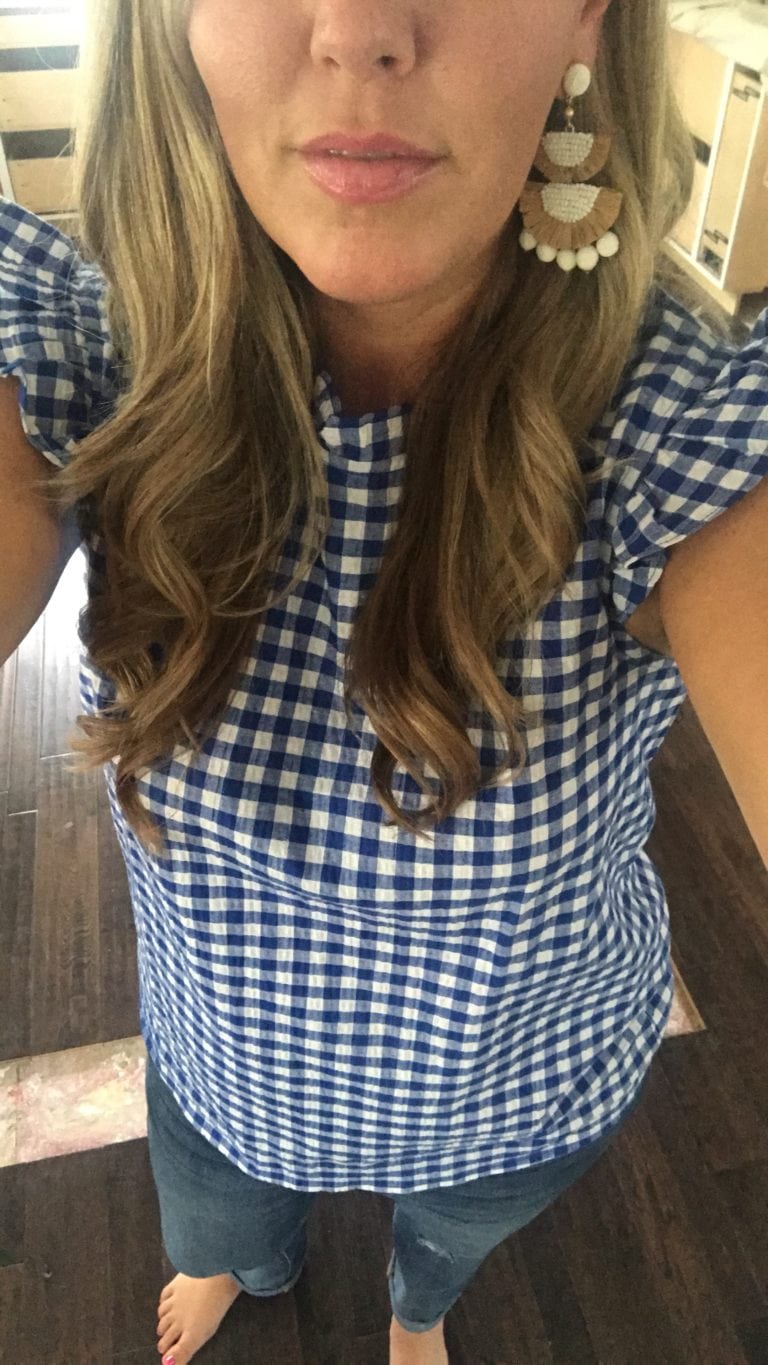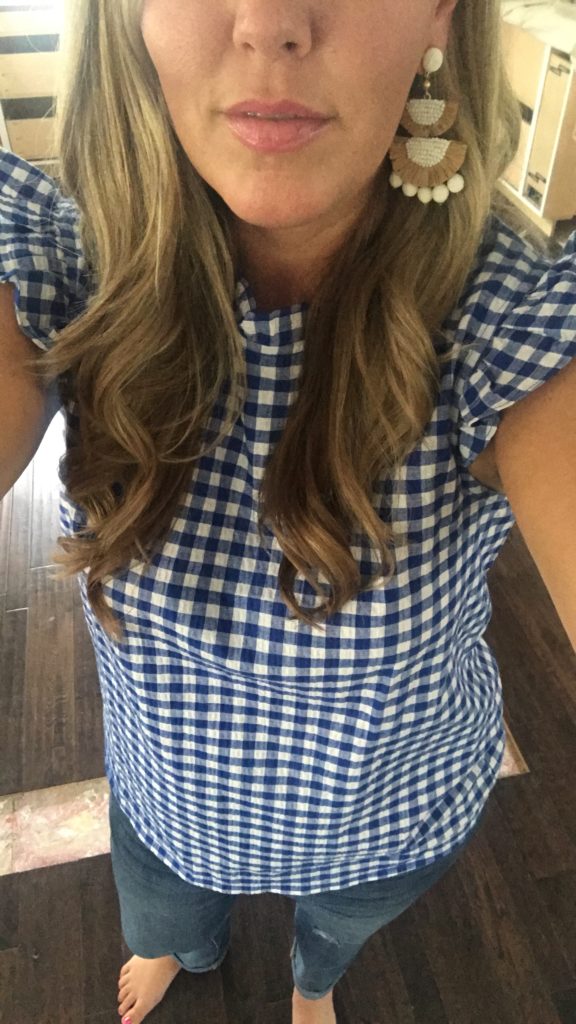 It was pretty clear when our niece was here this weekend that we're severely lacking in the pool float area this year. We were a little to rough on all our others the past few years and they either popped or got moldy. So, I decided to order a few more before all our big parties start in July! I ended up buying this tropical leaf float, this nautical pool ring, and this white with gold pineapples pool ring. I got them all for less than I'd pay for the giant swans or flamingos in the past. Knowing ours take a beating, I opted to go a lot cheaper this year! But I love how cute they all are!
Some sales that have carried over from the weekend:
Have a great week!
If you would like to follow along on more of my home decor, DIY, lifestyle, travel and other posts, I'd love to have you follow me on any of the following:
Pinterest / Instagram / Facebook / Twitter / Google+
disclosure: some affiliate links used