I hope you all had a wonderful Easter weekend! Kurtis' whole family came into town for the weekend so we had guests the whole weekend.
Home Updates & Projects
Last week I got another coat of paint on the walls in the entryway. I still want to do another coat yet, because I feel like Simply White needs three coats just to fully cover and be the purest color. You can see below just how much the difference between one and two coats makes! I'm hoping to fully finish the painting today or tomorrow – then I'll need to move on to the trim!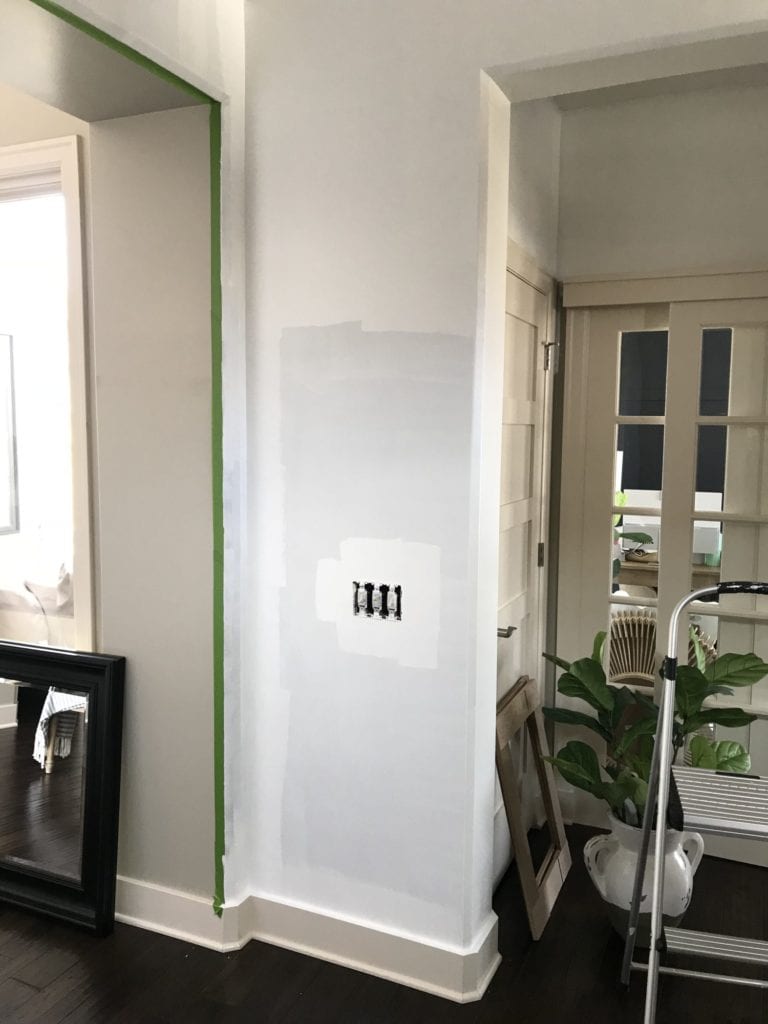 And just in case you're under some illusion that I have glamorous paint clothes or am a clean painter, here you go…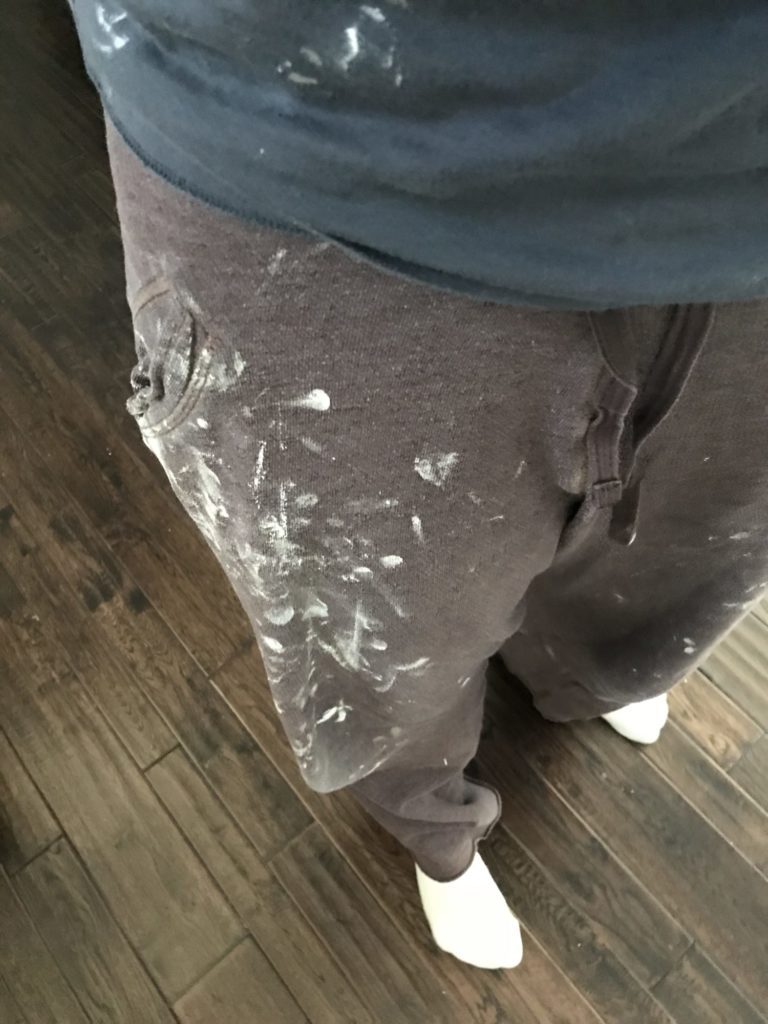 The bead chandelier and artwork arrived for our main guest bedroom last week as well. With company in town, we didn't get a chance to hang either, but I hope to do that shortly to show you the new look. You can actually get 25% off the artwork and free shipping with code BLOOM right now! As a reminder, here's the latest version of updates I shared in our spring home tour: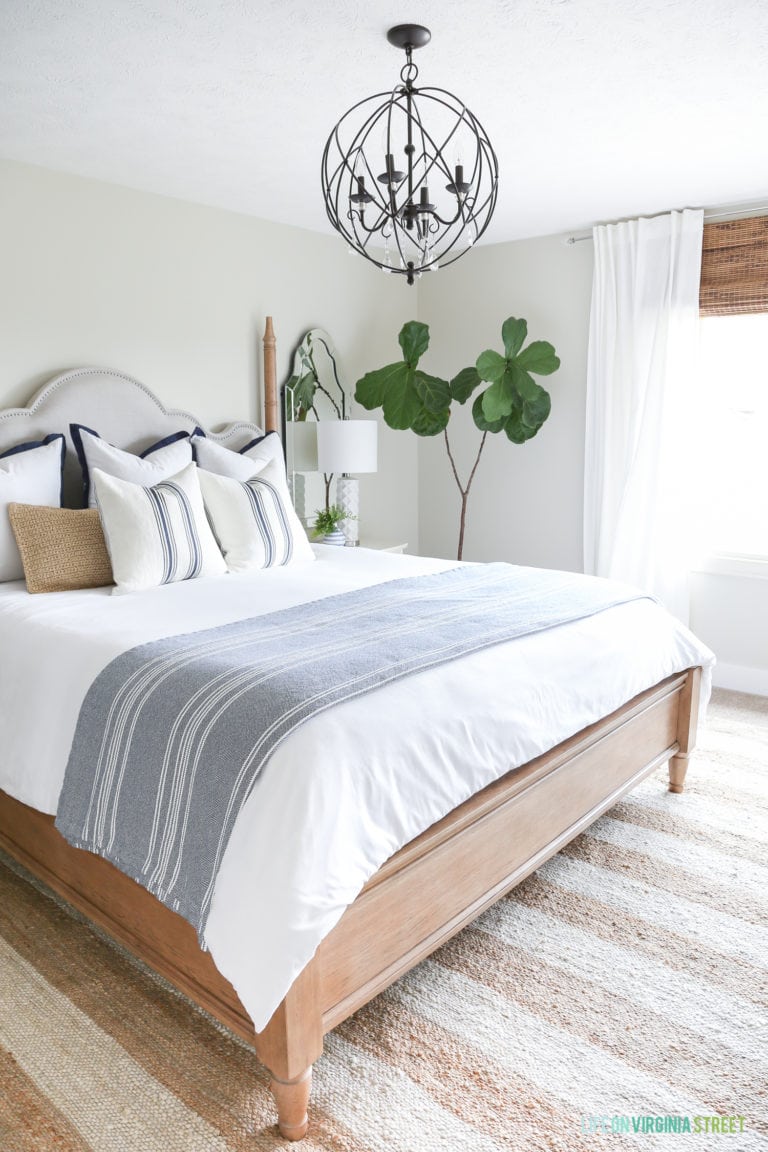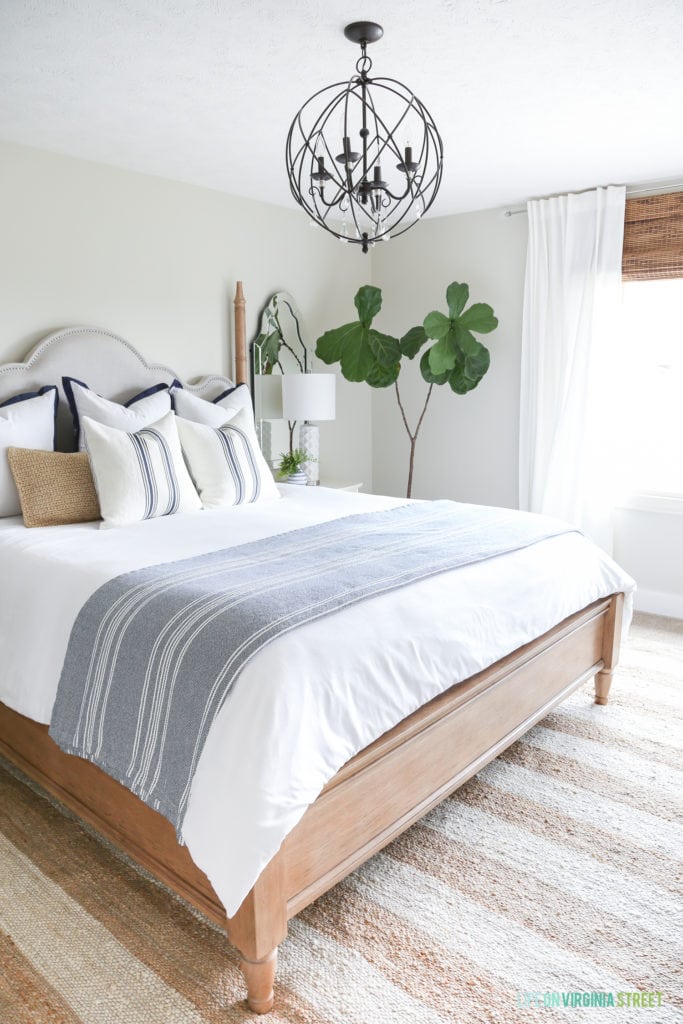 We did a final walk through at rental #2 on Friday, as the former tenants moved out this weekend. Our new tenants move in mid-April so we have a few things to wrap up between now and then.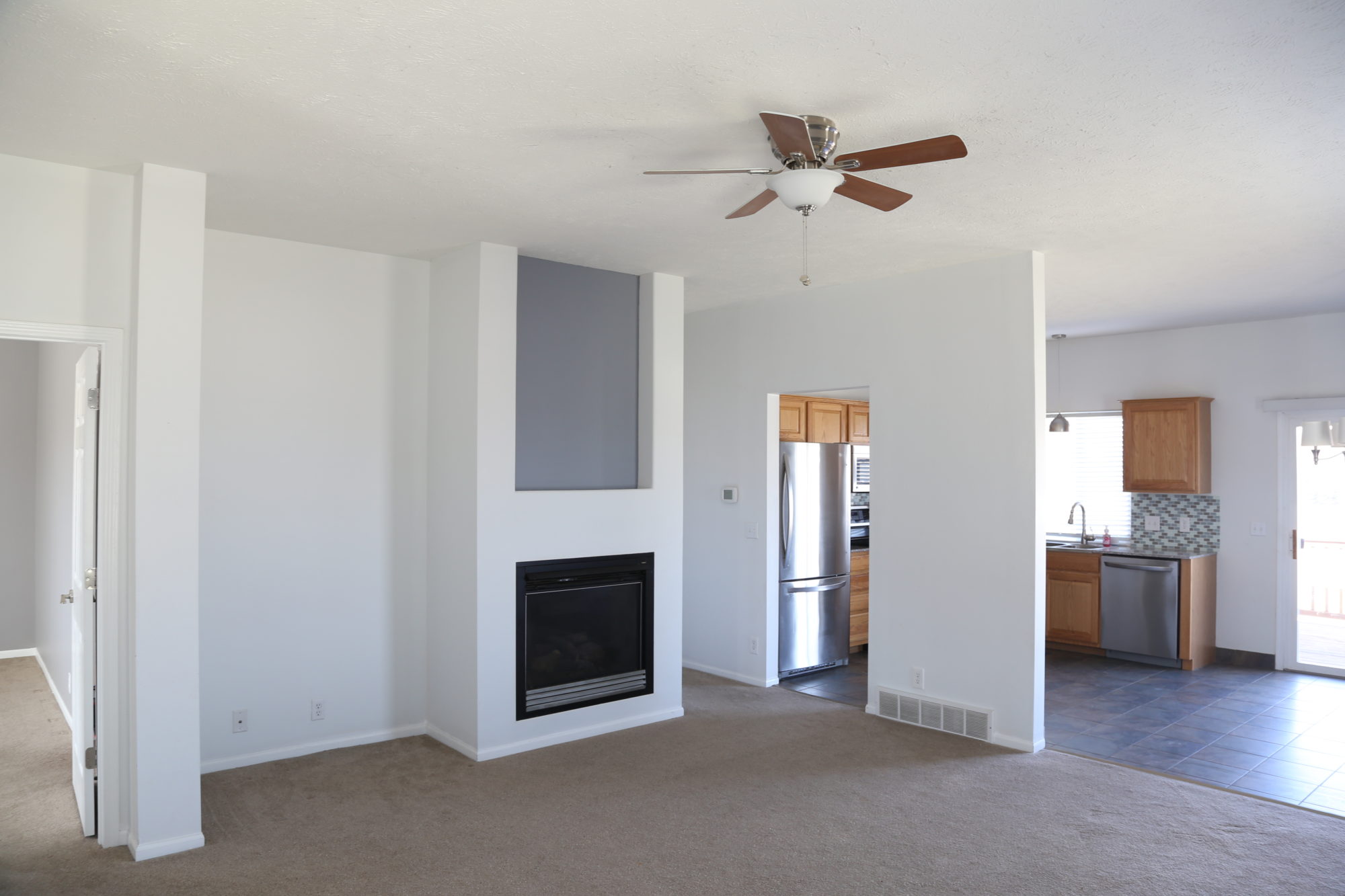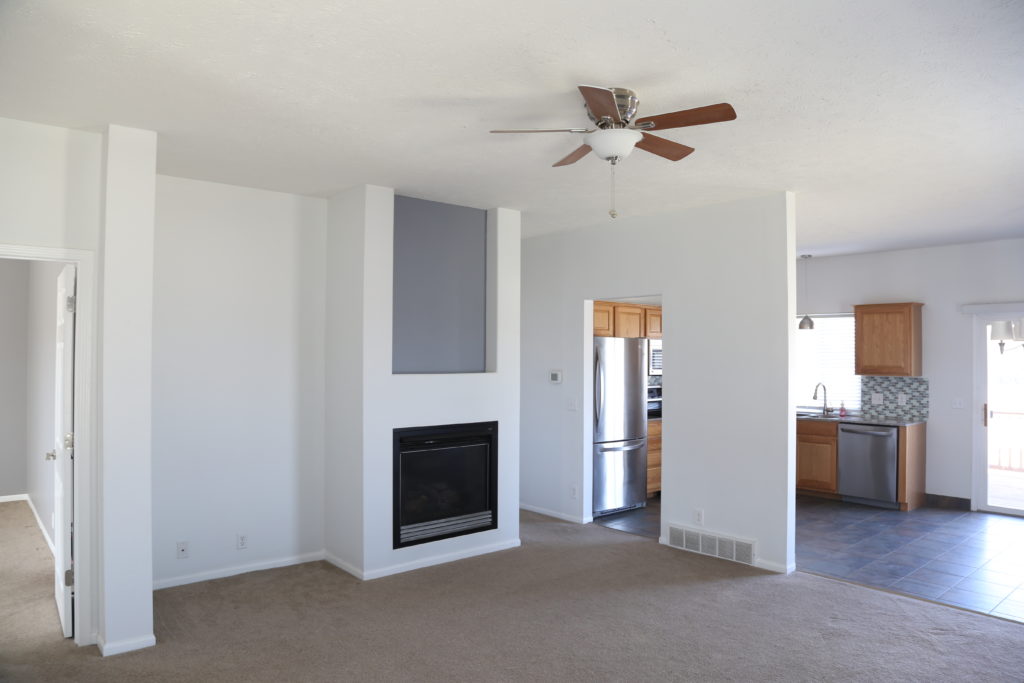 We actually made an offer on a new potential rental on Friday, but the market is so crazy right now that people are buying over asking price and without requiring inspections. We obviously don't need another one, so we're willing to be patient until the right one comes along!
Our roof is scheduled to be replaced late this week or early next week. Then, once the weather finally warms up, we can move on to getting the house painted. Everything should move along quickly once the freezing temps are behind us!
Around Town & For Fun
Our niece and her boyfriend came to town Friday morning and then our youngest niece came to town Saturday morning. Friday night we had dinner at my sister-in-law's house followed by Good Friday service at church. The girls had a trip planned with their parents at the Omaha zoo Saturday morning so Kurtis and I made brunch at home and worked on a few things around the house.
We came home from dinner Saturday night with the whole family and played Heads Up! on our phone with the "kids". If you haven't played before, it's an app you can download, and you hold your phone up to your forehead and have to guess the word based upon the clues the others in the room give. We played it for an hour or two and had so much fun. Kurtis and I were in shock how much the twenty one year-olds knew from "Friends". Like Jeopardy level knowledge of the show.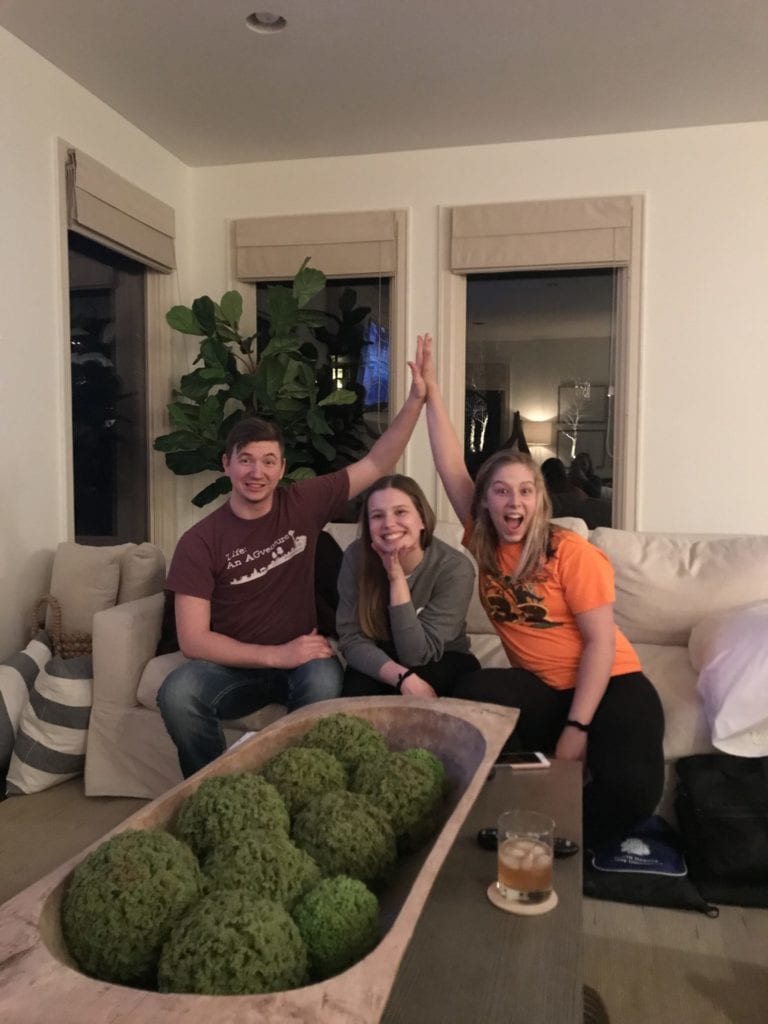 We all went to church early Sunday morning followed by lunch at my sister-in-law's house. She makes the best deviled eggs you'll ever eat.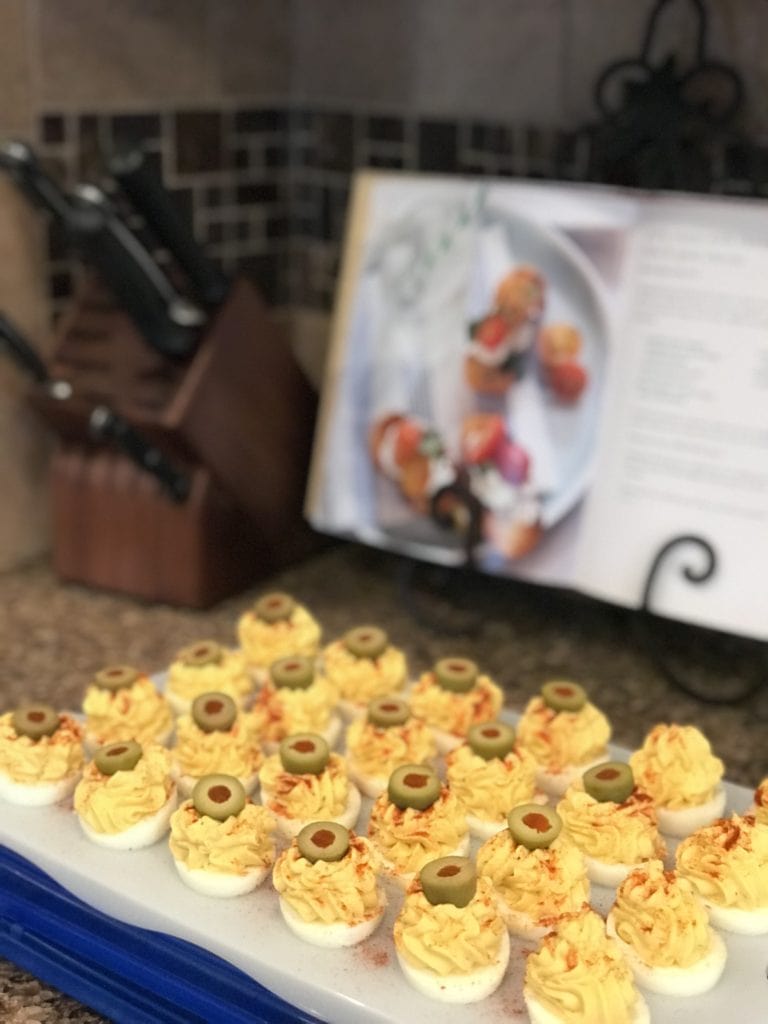 We also got in some darts and pool, which also ends up being lot of laughs.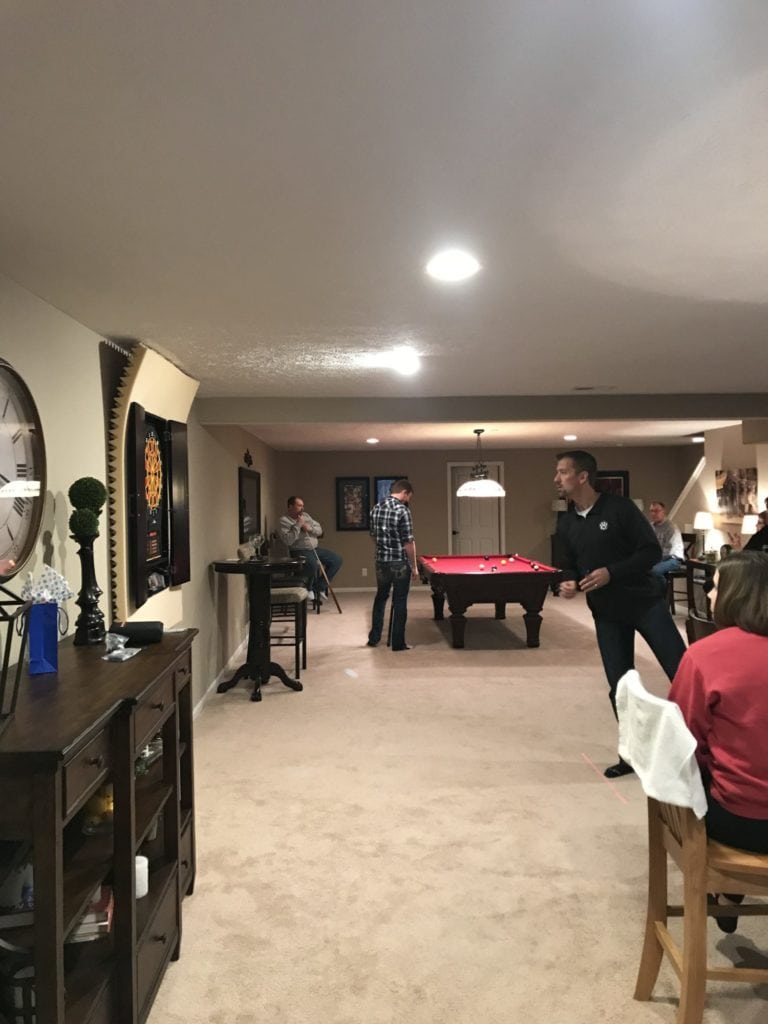 We also managed to convince the guys we needed a quick family photo. This is one of those on the tripod where I push the button and then run and pose in less than ten seconds, so I think it turned out pretty great!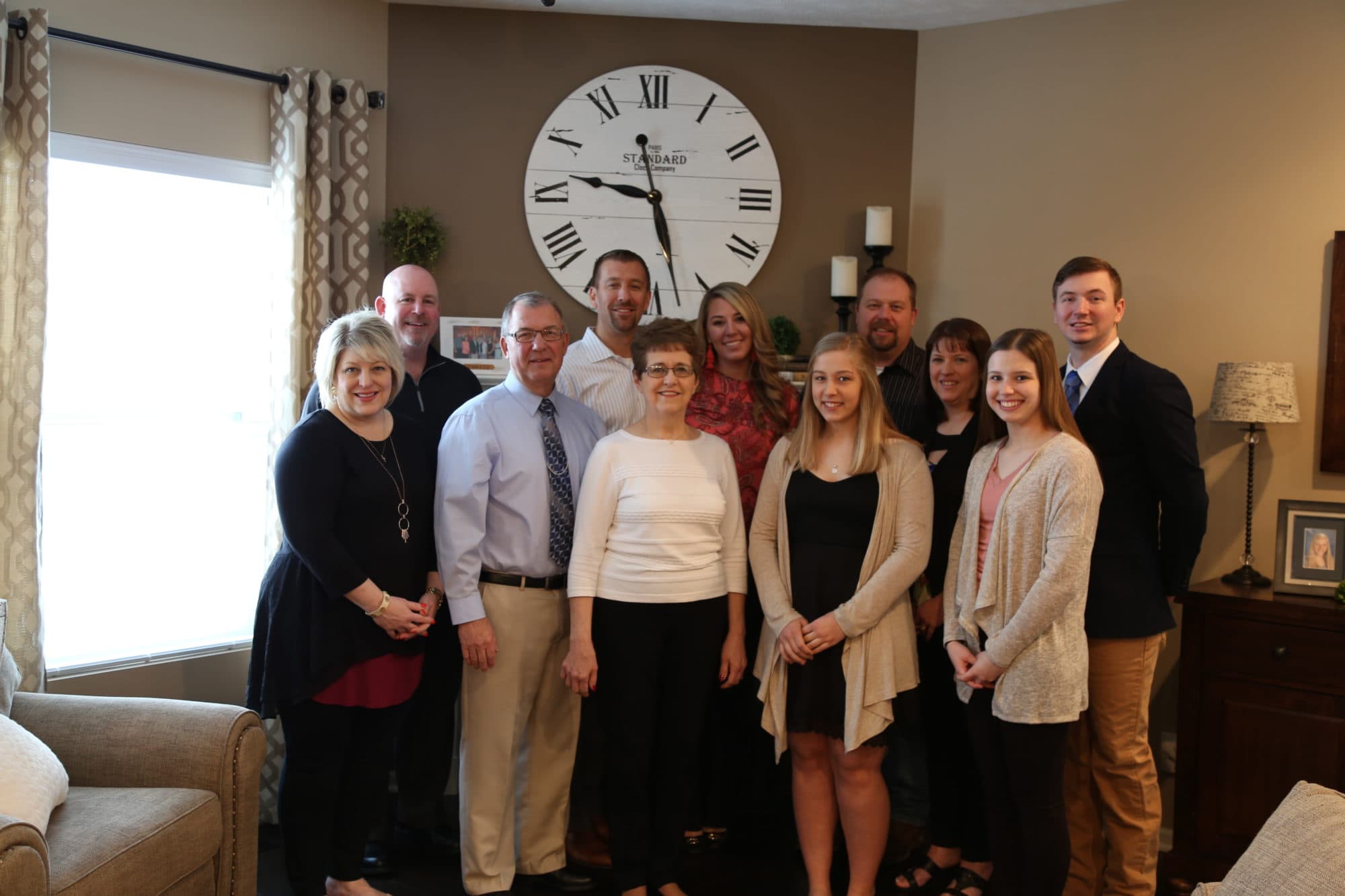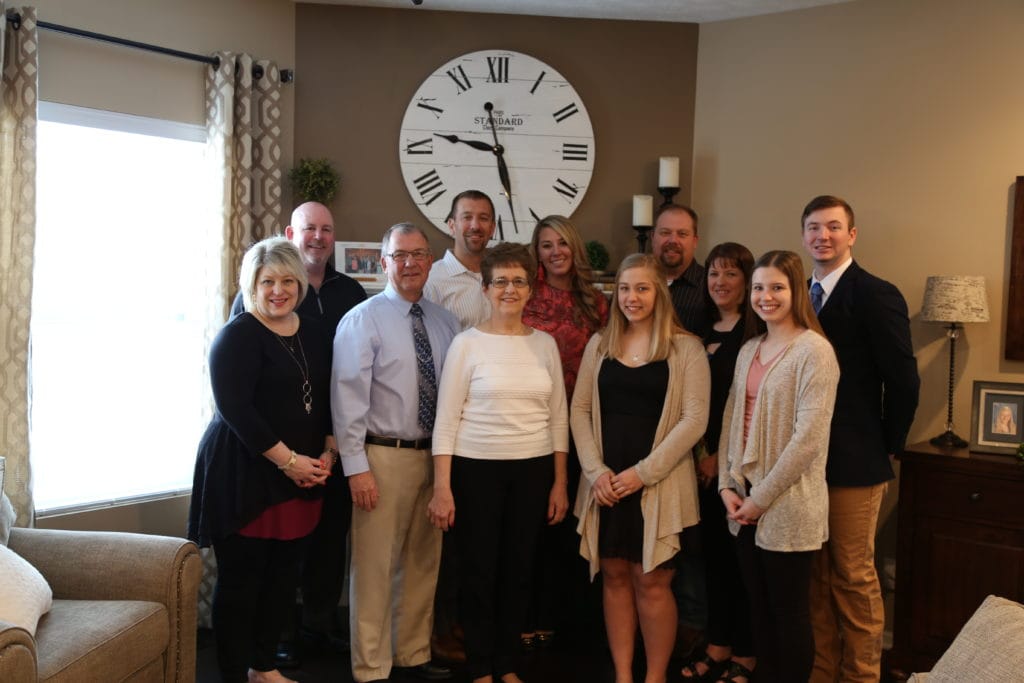 We stayed until late afternoon and then came home to watch some Justified before bed. It was a fun weekend but also an exhausting one!
Recent Buys and Sale Alerts
I had some time this week to go through the accumulating spring catalogs. The Serena & Lily and Pottery Barn outdoor catalogs were to die for. I wanted every single page to live in our backyard! Pottery Barn is still offering 25% off one item today with code BLOOM. You can shop their sale here. Also, Serena & Lily is offering up to 30% off their lighting and they have so many beautiful finds right now!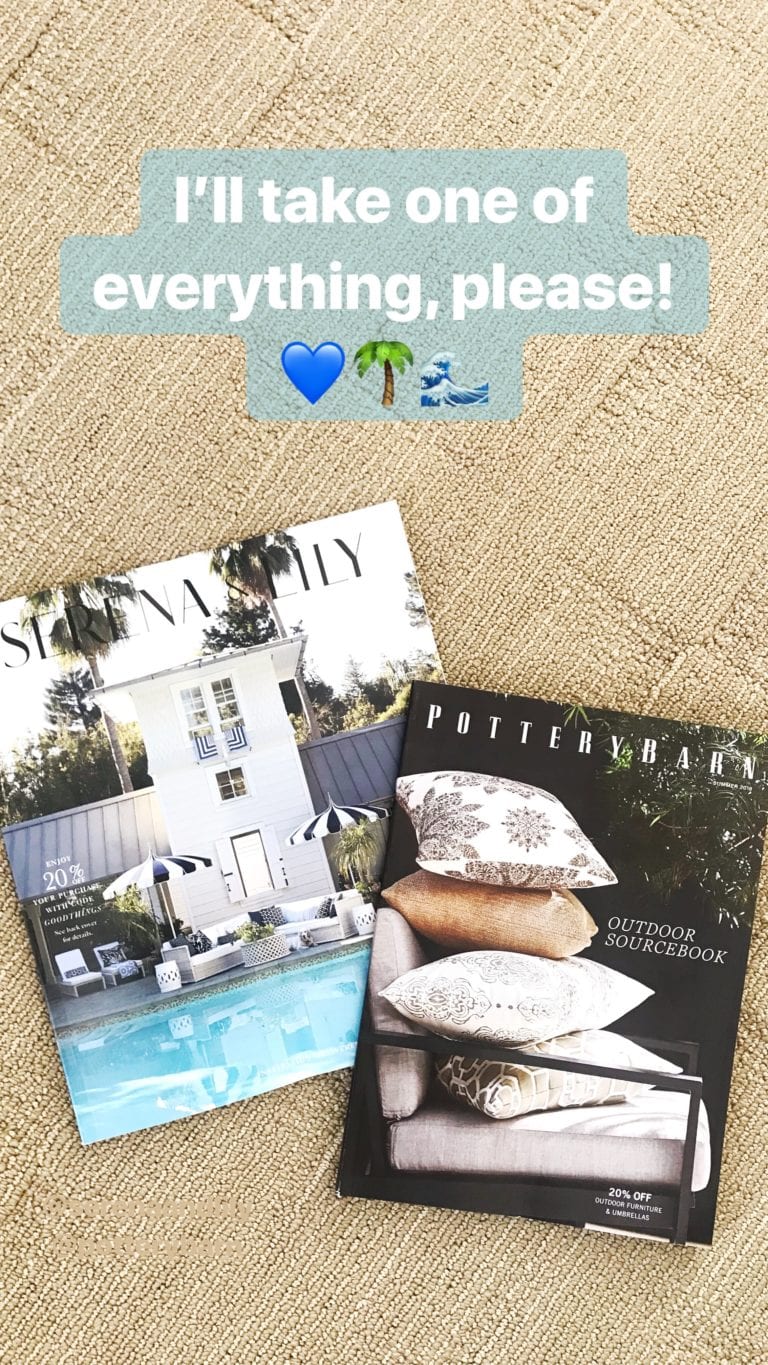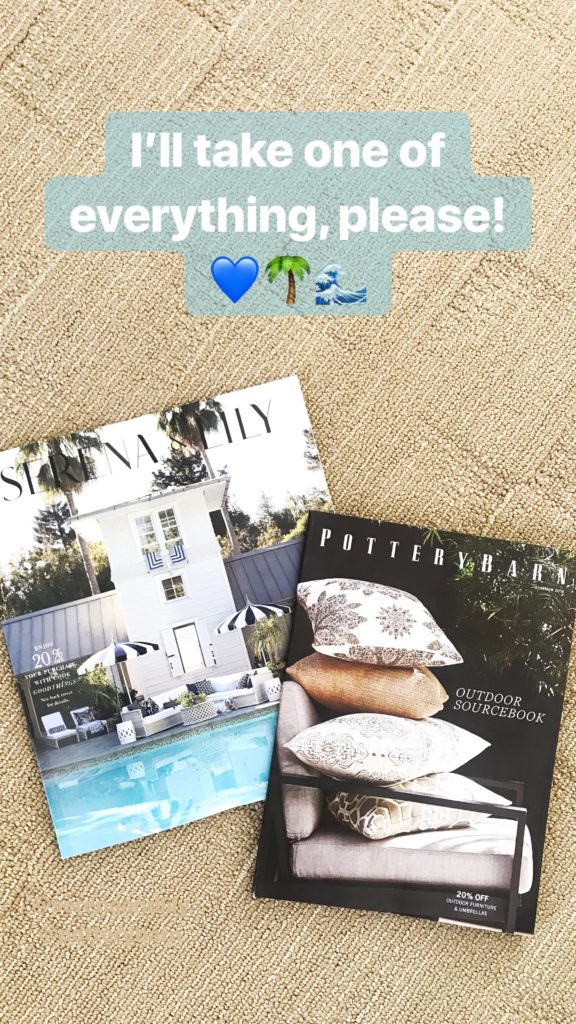 I shared this dress on my Instagram stories as a potential Easter option. I hadn't brushed my hair or put on make-up yet so keep that in mind 😉 The dress was one of those where I couldn't tell if I really loved it or really hated it because it was so different and I wasn't sure about the tea length. Ultimately, I decided not to wear it (the 35 degree temps held speed along my decision). And although I didn't show it on stories, I also tried this dress. It looked ridiculous on me – width wise it ran large, but length wise it was super small so everything just fit super weird. It's definitely made for shorter people! I'm definitely keeping that green top you see in the background though. It comes in three colors and is such a cute top for spring!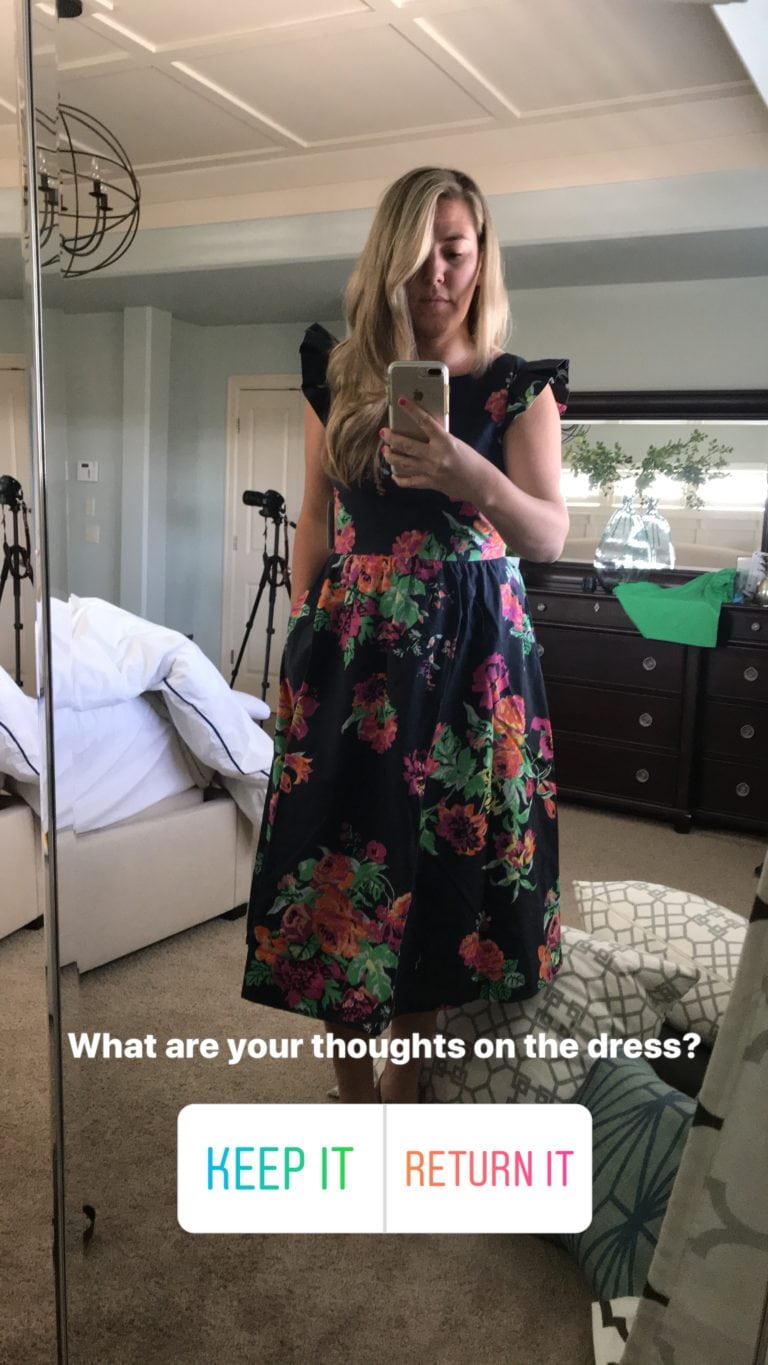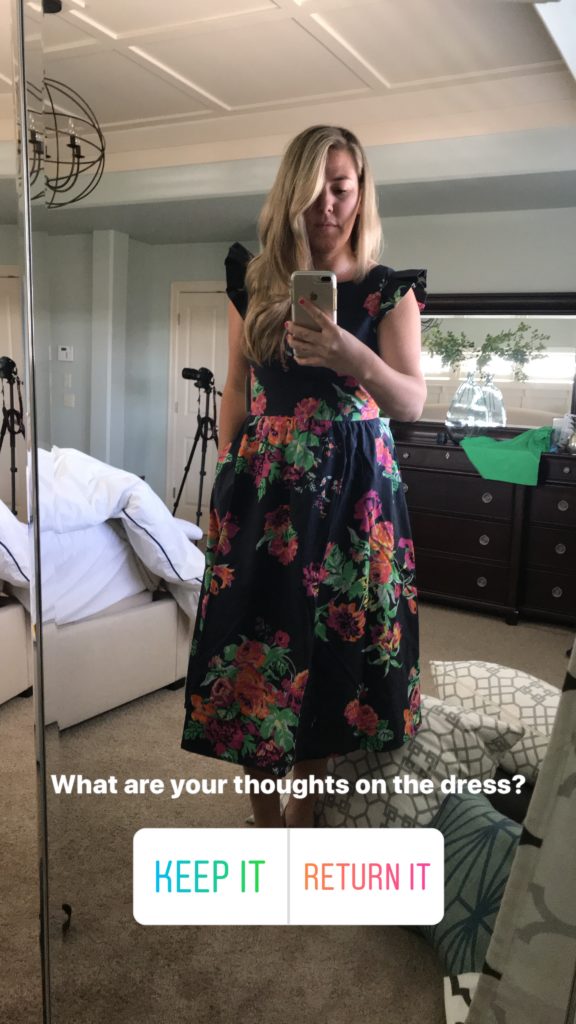 Many of the sales I posted about in my Easter Weekend Sale Alerts post are extended through today so it's a great time to stock up for a spring refresh to your home and wardrobe.
I have another dentist appointment today to finally get my crown put on. Thankfully I have a warm-weather vacation to look forward to at the end of the week! Not only that, I couldn't be happier that April is here. Hopefully that means the weather takes a nice turn shortly! Enjoy your week friends!
If you would like to follow along on more of my home decor, DIY, lifestyle, travel and other posts, I'd love to have you follow me on any of the following:
Pinterest / Instagram / Facebook / Twitter / Google+
disclosure: some affiliate links used