Today's weekend recap is up a few hours later than normal, but that's because I didn't get home from Haven until nearly 10 pm last night. On Delta – so thankfully their outage occurred after I got home! Needless to say, I'm moving a bit slowly today, but thankfully I had the foresight to take the day off work!
On Tuesday night I decided I needed a last minute hair appointment – given that my roots were about three inches grown out. Gotta love that head full of foil!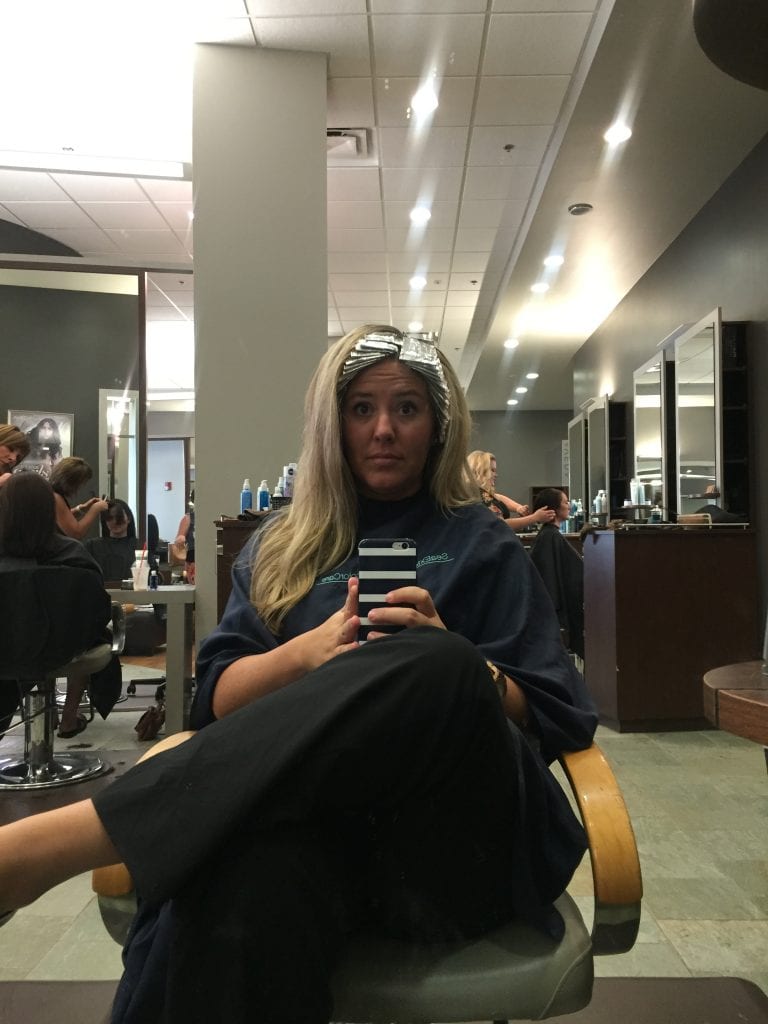 After my hair appointment, I met up with Mandy for drinks (our new fave), truffle fries and shaved brussel sprouts. I stole this first pic from Mandy's beautiful Instagram feed to document our night out. We felt like it was a well-rounded meal 😉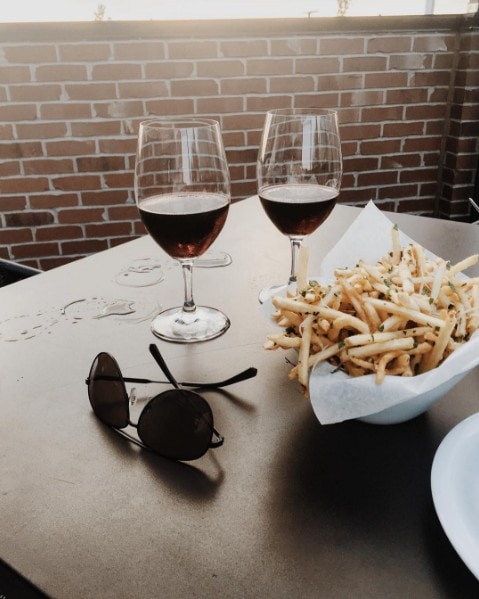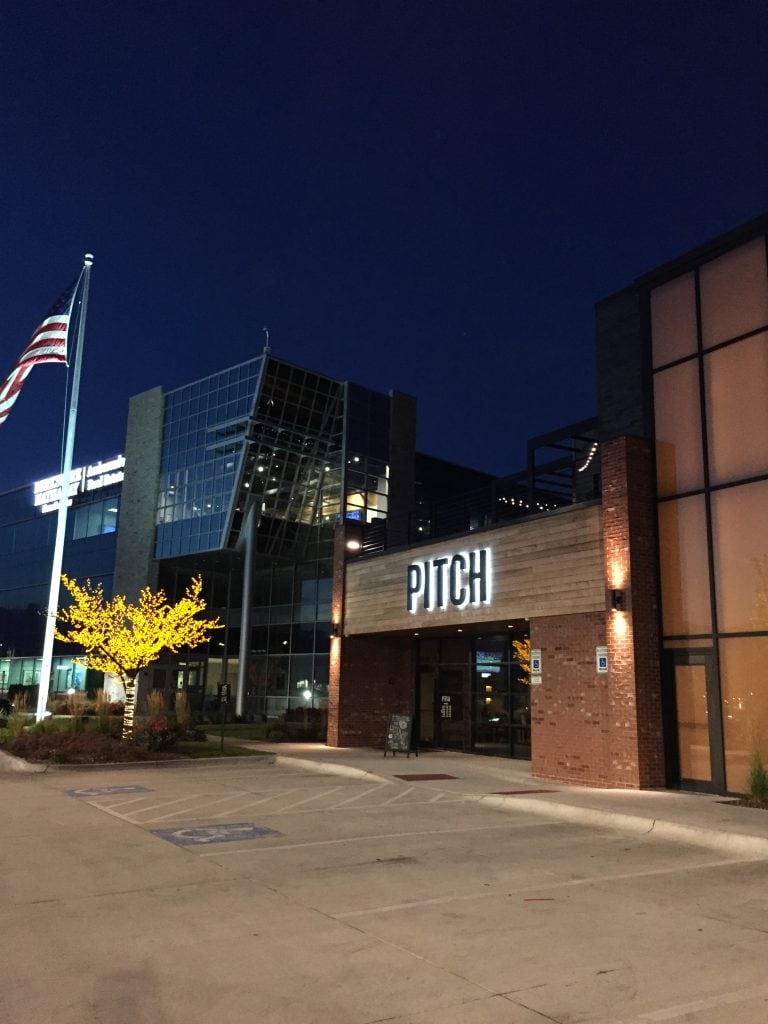 Wednesday night before I started packing, I had to hurry and get five plants in the ground before Kurtis got home from Virginia. He was traveling there all week for work, and I had promised to get them done before I left. Nothing like waiting until the last minute. It also happened to be the first day Instagram launched their story features (much like Snapchat ). I could never get into Snapchat, so I'm secretly (or not-so-secretly) loving this update! I recorded my first story (it disappears after 24 hours), but if you want to catch future stories/videos be sure you to follow me on Instagram!
I'm also trying out a free trial of a new tool where you can click this link in my Instagram profile and it will take you to all of my Instagram posts where I've added links. If you click any of the images, it will either take you to the corresponding blog post or 'shop the post' page so I'm hoping it's an easy way to get directly to the info you're looking for. This way, if you're going through older images, you won't just be taken to my blog home page, but directly to the post the image corresponds to. Let me know what you think! I'm still going through my archives to get links on each of the images, but it seems pretty slick so far!
Anyways, I planted the two taller fineline buckthorns and then the three coreopsis (the ones with yellow flowers).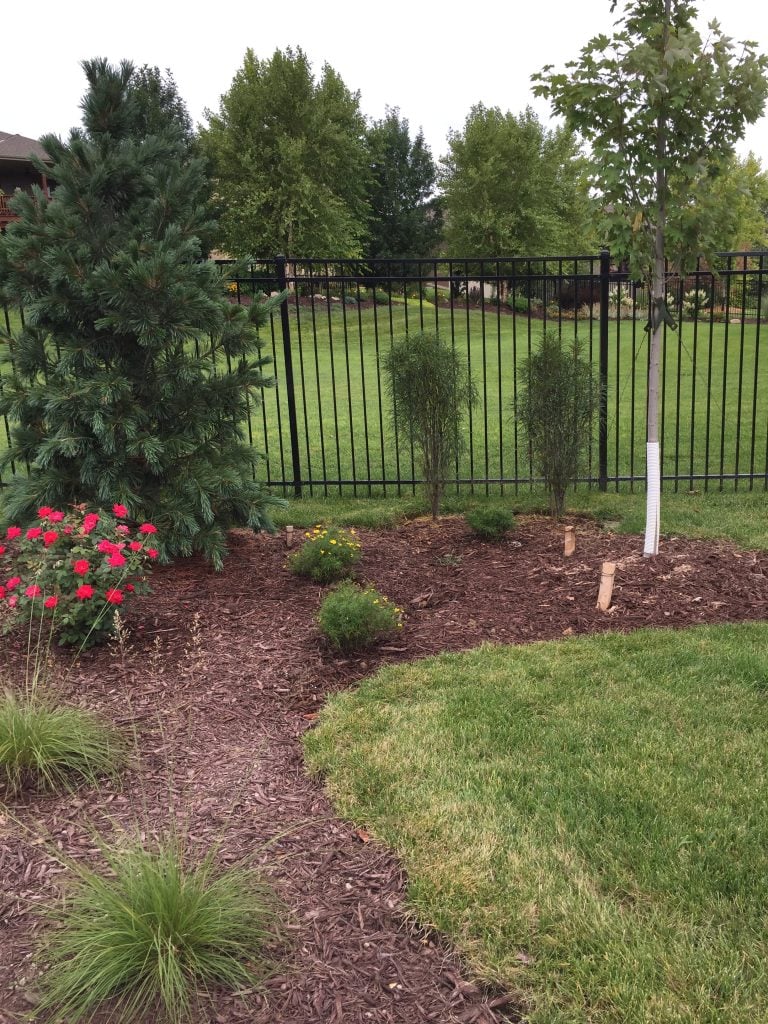 While Kurtis was gone we had a crazy storm one night that actually snapped one of our trees. It's actually broken at the base 🙁 Thankfully none of our other trees were damaged.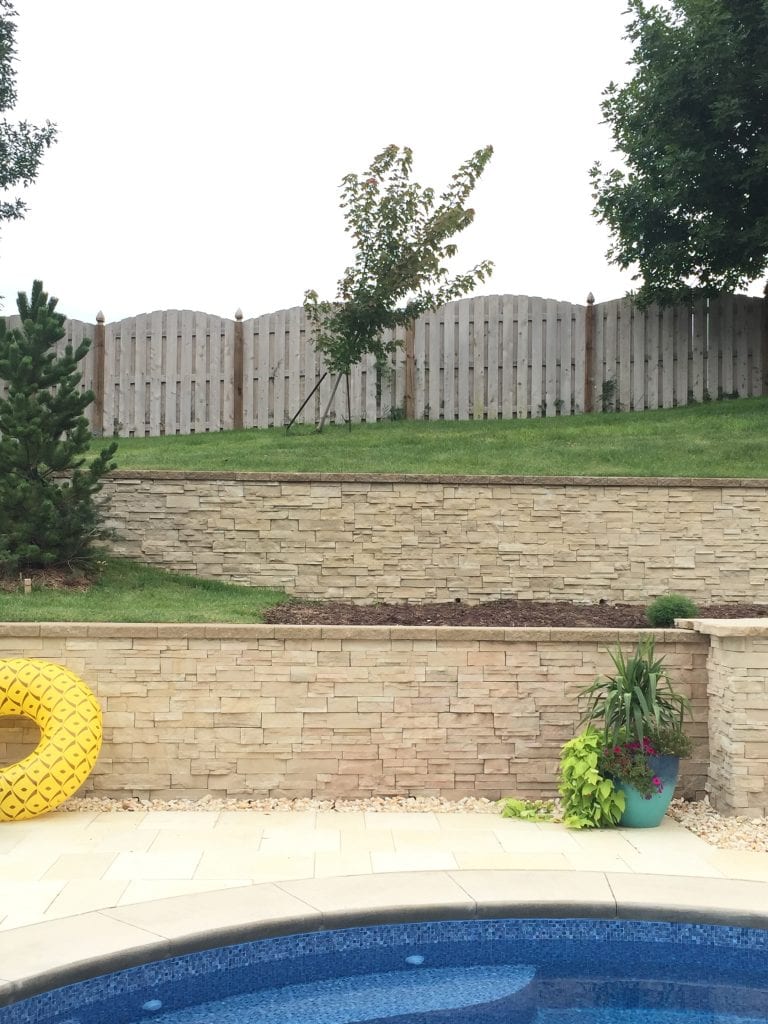 The cats have also learned how to open our screen door. I think they are actually ticked off that we spend so much time outside now. So, if we shut the screen door, both Hawkeye and Bearcat have learned how to open it. Not good! Hawkeye will actually stand up on the screen and then push it sideways. Bearcat wedges his body between the glass door and screen to cause friction to open it. I love Henley assisting here. Once Bearcat gets a little space, Henley helps push.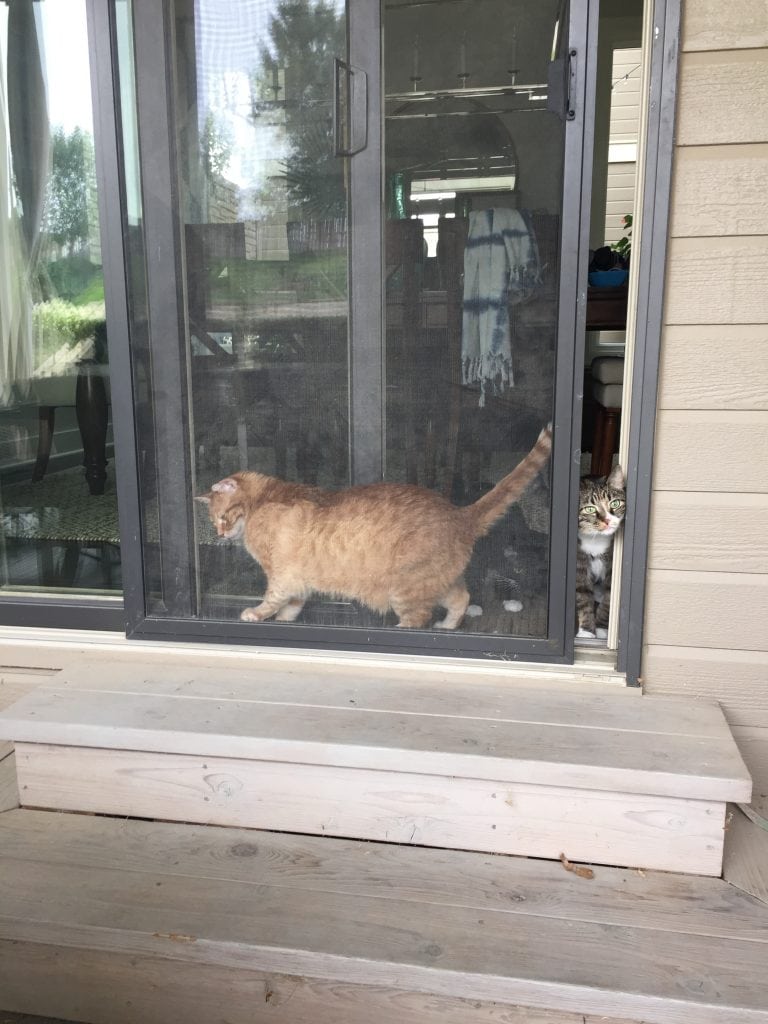 Now, on to my Haven recap!
For those not familiar with Haven, it's a home decor and DIY blog conference in Atlanta. This was my third year attending, and love it more each and every year! It is so fun to spend time with others that share your passion.
Another Instagram story shot as I anxiously boarded my plane. This was the first year I wasn't nervous for the event and was actually super excited once I arrived. I missed so many of these blogging friends of mine and it is always so amazing to catch up again!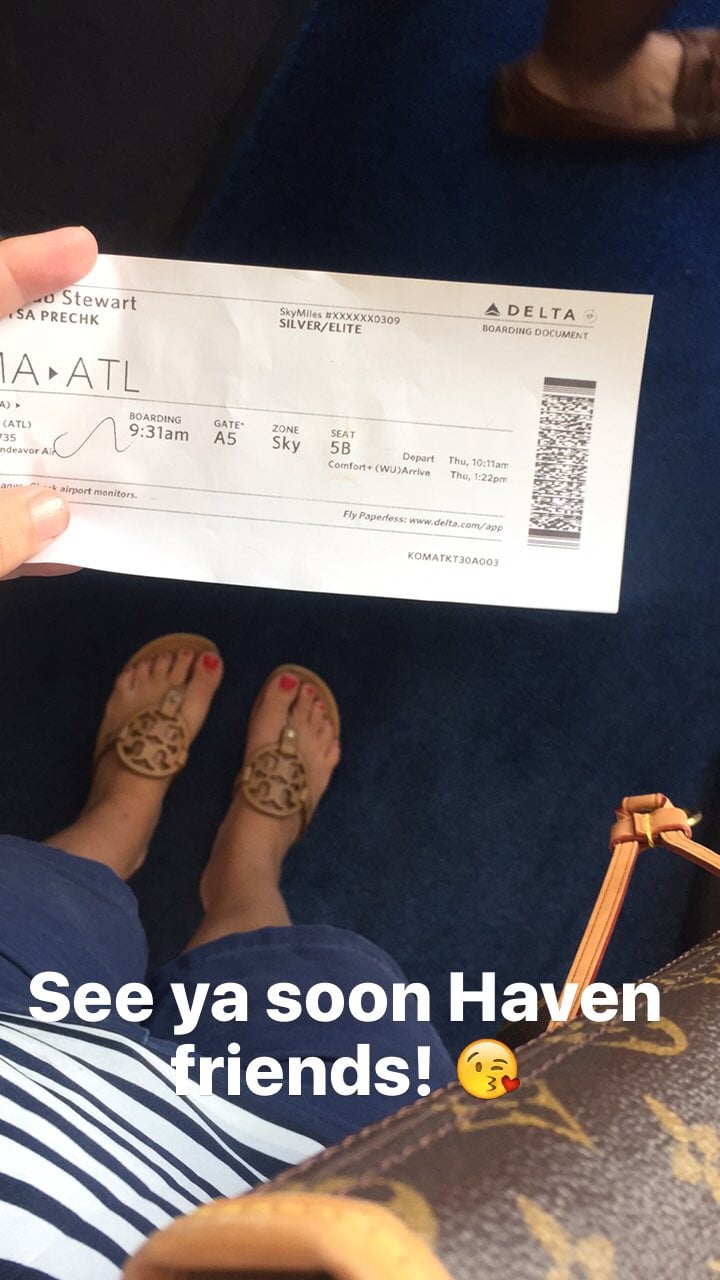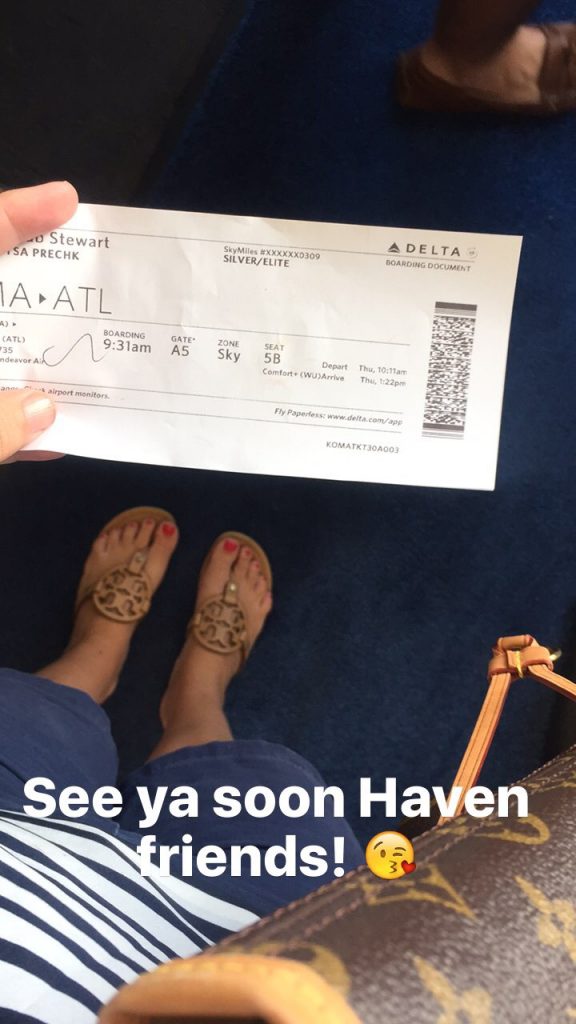 I purchased Groundswell to read on the trip to Haven. Although I typically get little time to read at events like this, I pretty much read the entire thing on my two two-hour flights. I really enjoyed it and think it would be a great summer read.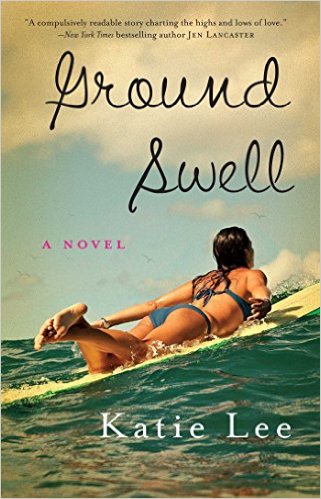 There is nothing better than getting back together with old and new friends!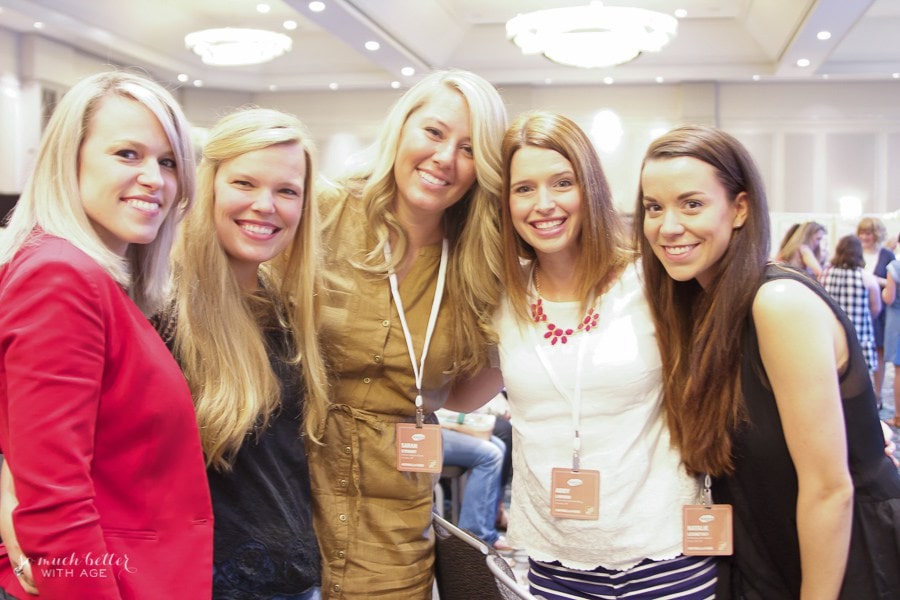 Thursday night, there wasn't anything formal planned for the event, so I went with some of my blogging BFFs to BarTaco. It was so good and we had such a fun night! I'm just sad we forgot to take any group photos. #bloggerfail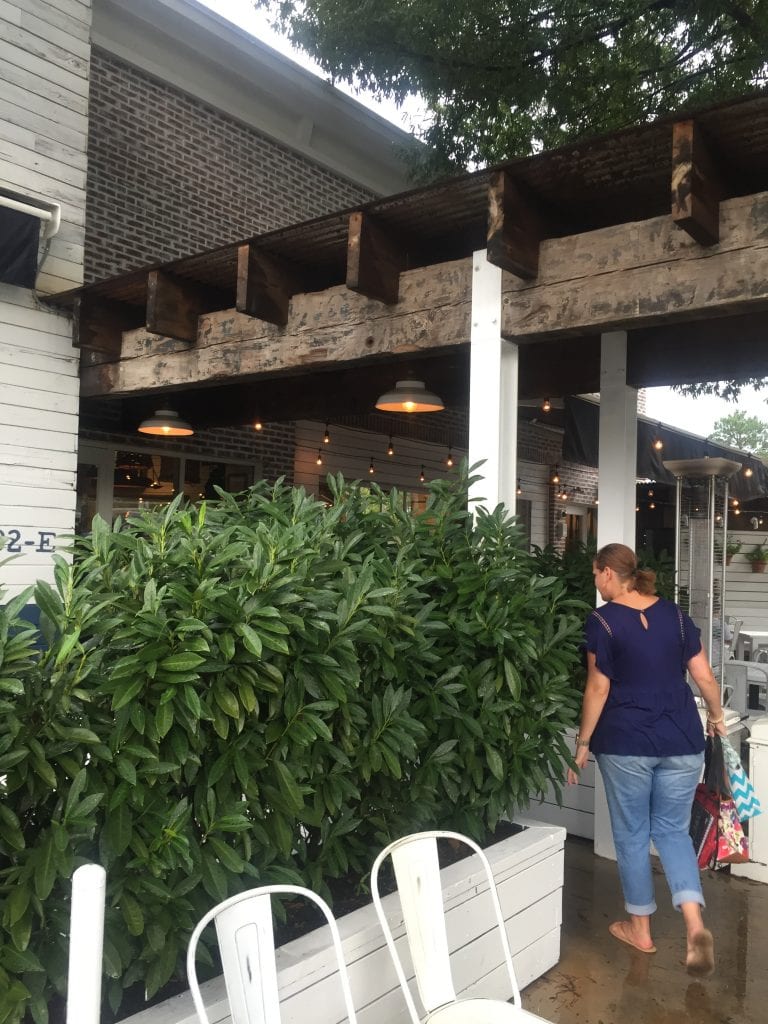 I was asked by Glamour Farms to be in their runway fashion show at Haven on Friday night (this is not a joke). Rachel and I tried to take a few photos of our outfits before the fashion show. Clearly I had no idea what I was doing. #notafashionblogger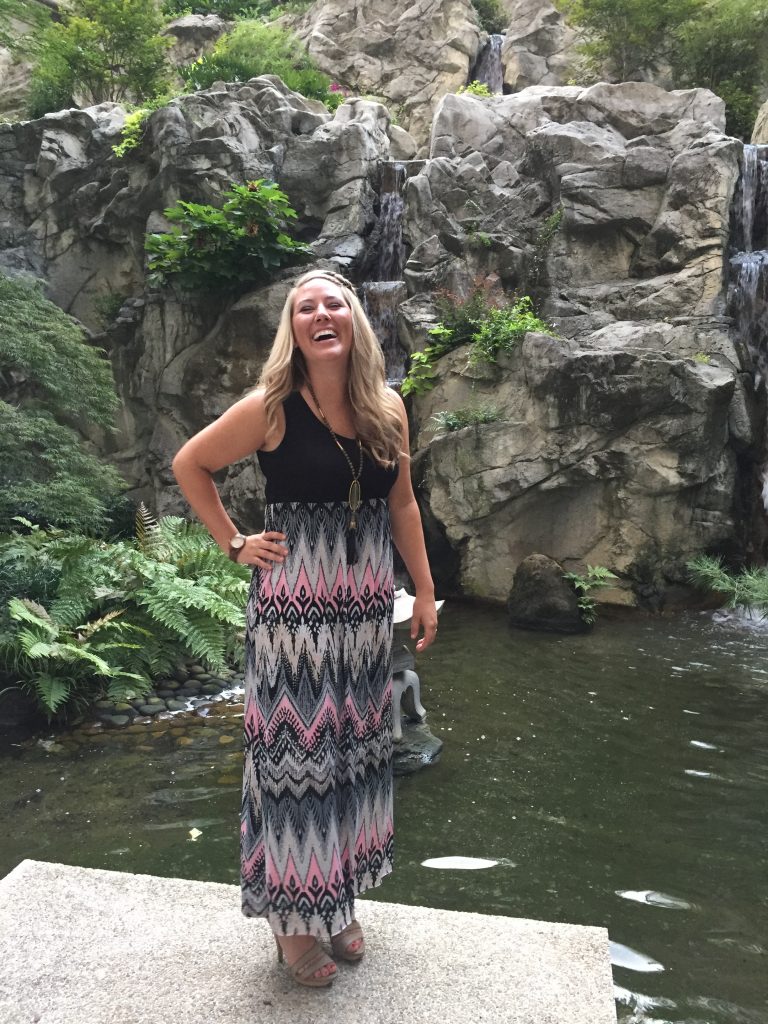 The last evening, Ryobi sponsored an amazing party. These gals (along with a few that were missing) were my original 'tribe' and I seriously love them all to death. We are all so different and I think that's why we work so well together!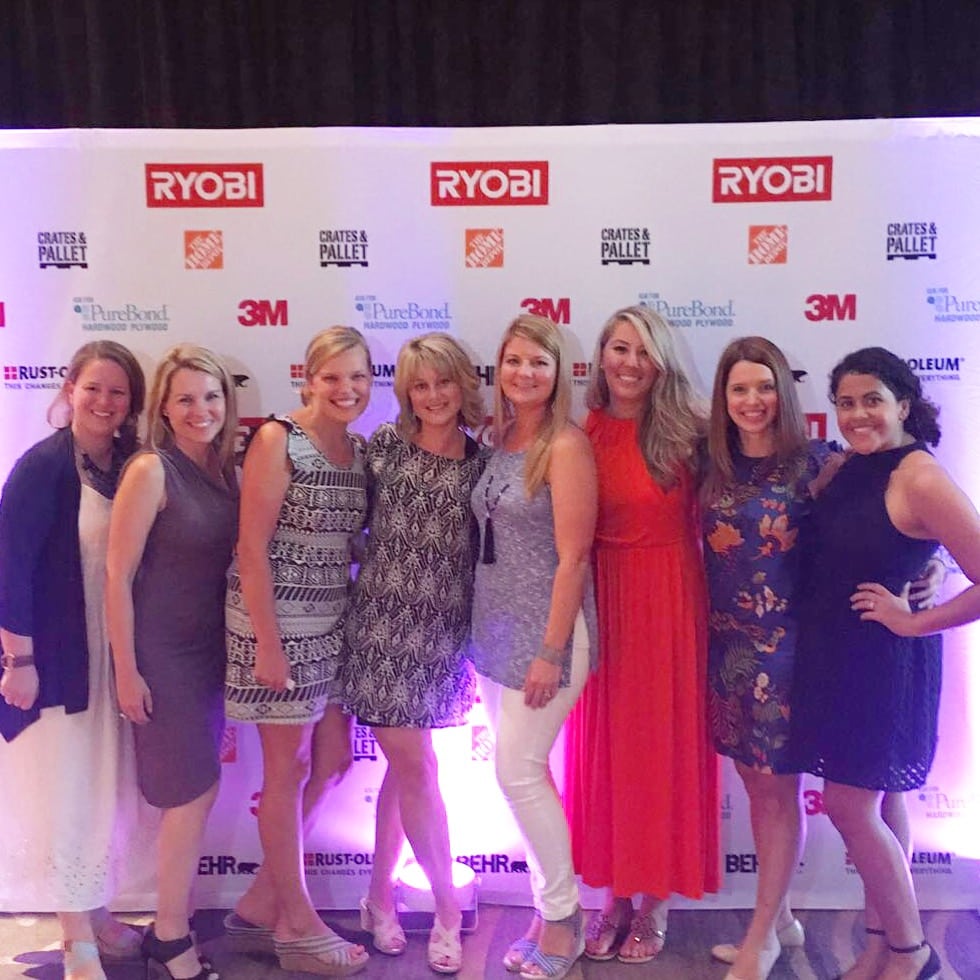 Nina Hendrick Design | So Much Better With Age | Maison de Pax | House by Hoff | Bless'er House | Me | Just a Girl and Her Blog | Making Home Base
My other group of peeps (and the ones I went to BarTaco with). These girls keep me laughing all the time.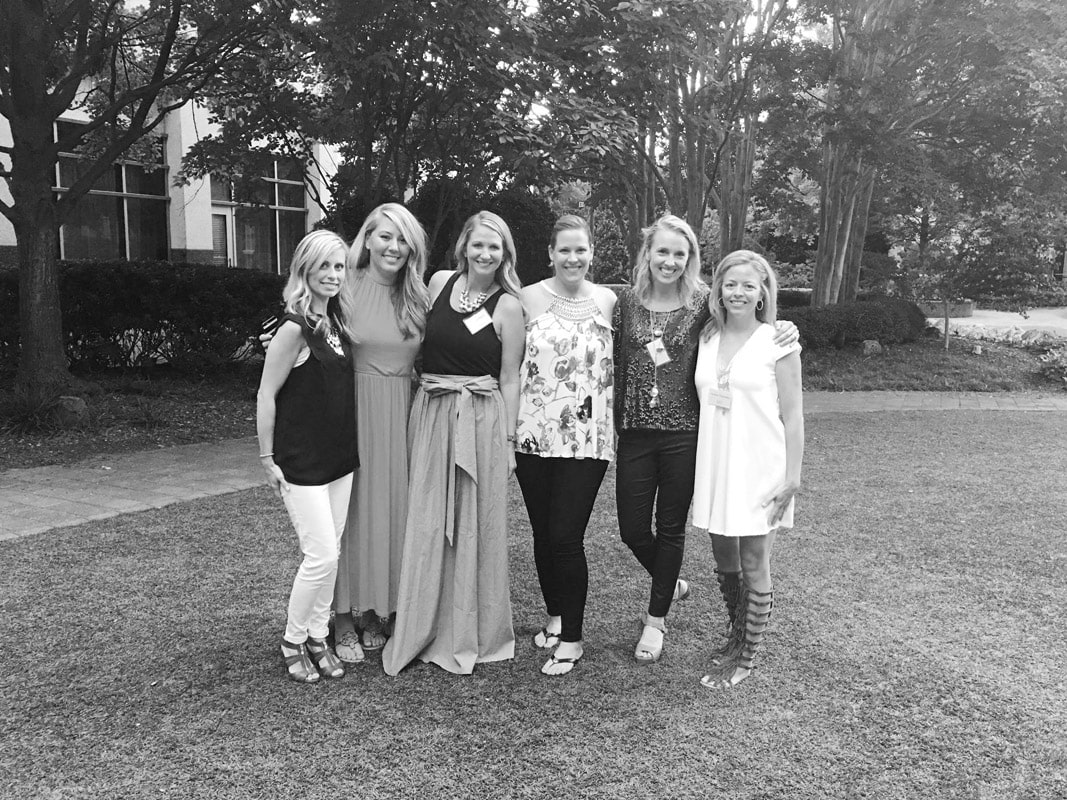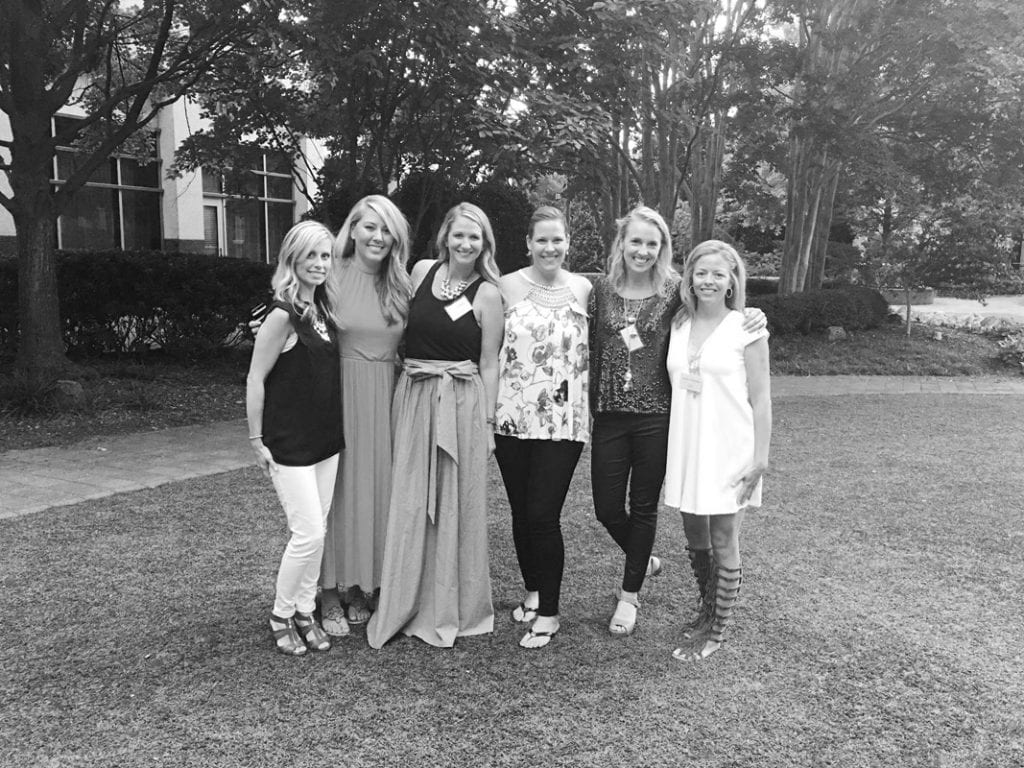 Erin Spain | Me | Southern State of Mind | Designer Trapped in a Lawyer's Body | Ciburbanity | The Heathered Nest
On Sunday, our closing speakers were John and Sherry from Young House Love. It was great to end with such powerhouses in the blogging industry.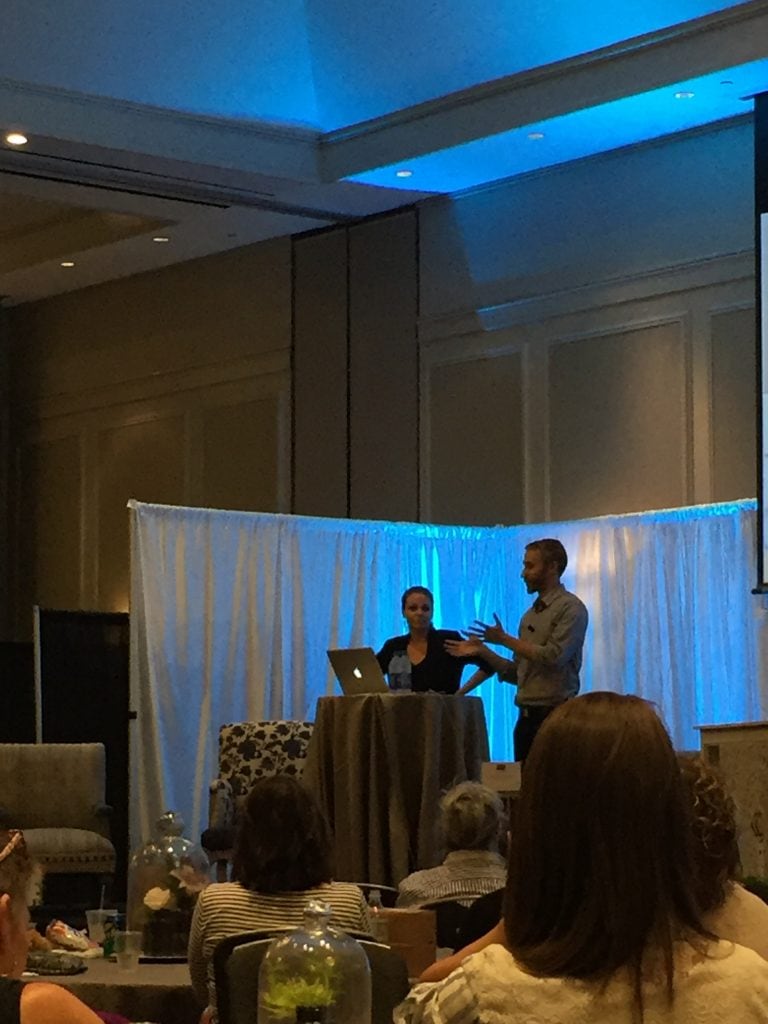 Before departing, I got a photo with all of my Instagram faves. These ladies all have the best style and are beyond sweet. I'm so glad I got to meet all of them this year! If you want major interior inspiration, I promise you'll love following all of their Instagram accounts (and blogs)! We were missing a few, but it was still fun to get a group shot!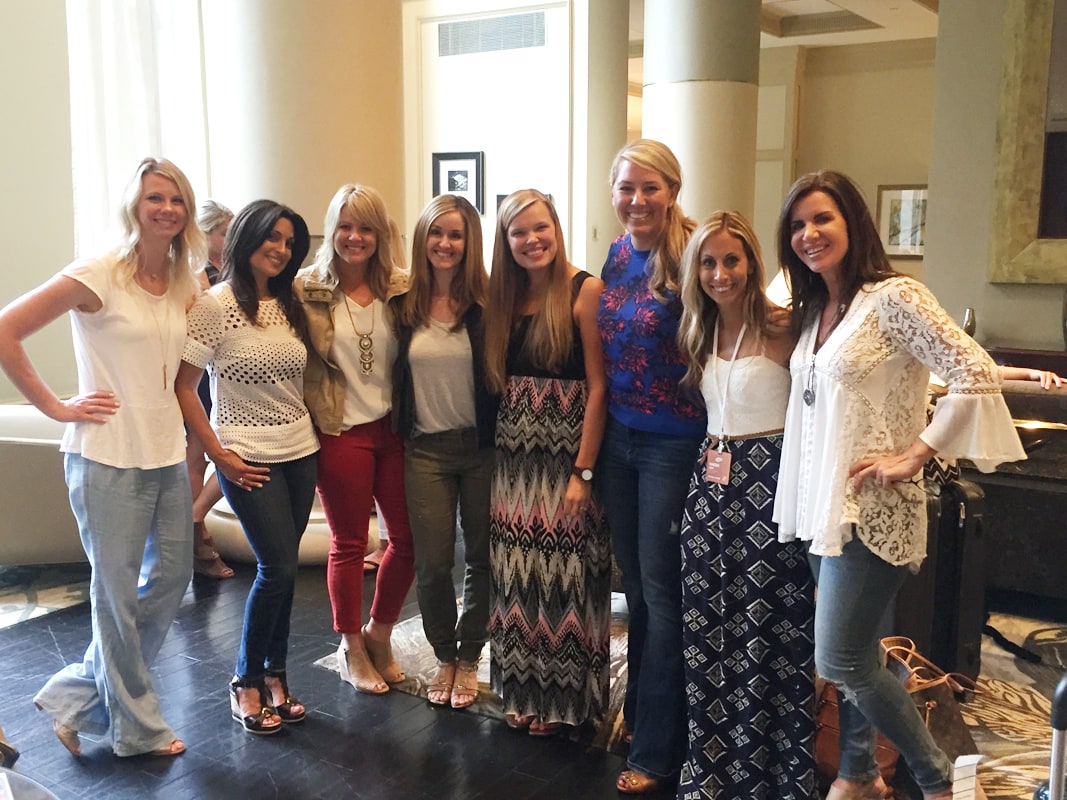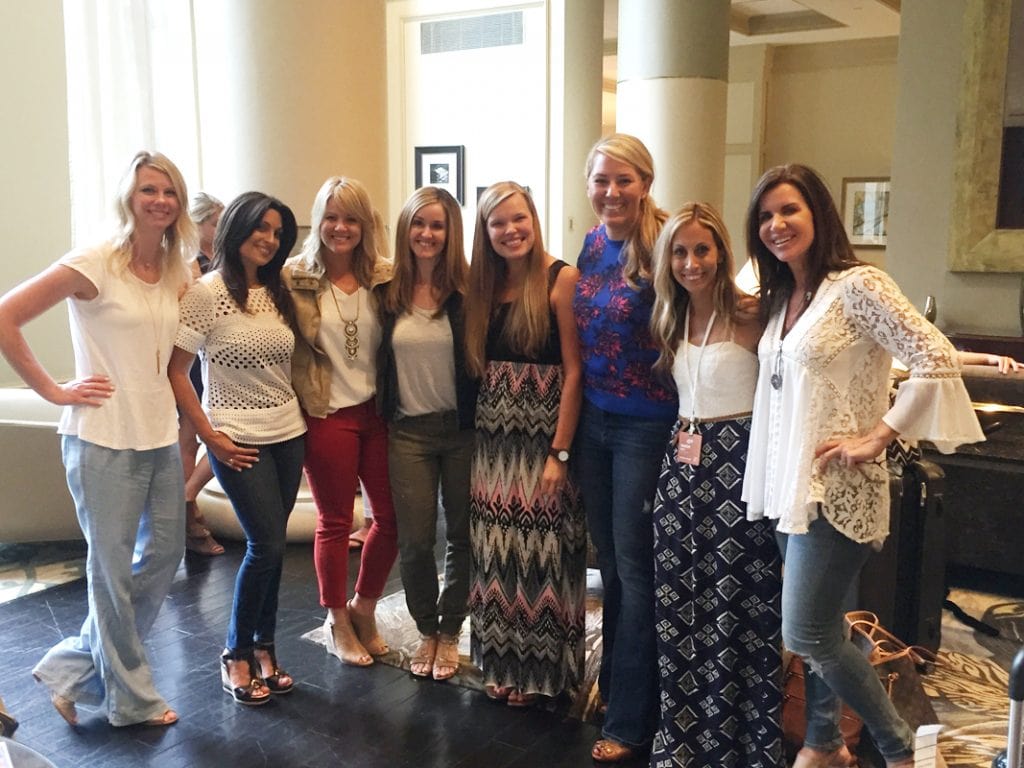 @randigarrettdesign | @citrineliving | @zdesignathome | @erin_sunnysideup | @maisondepax | Me | @haneens_haven | @decorgold
I think the best part of Haven every year is the people. Granted, I learn so many helpful pieces of information and I don't want to take away from that, but nothing replaces the conversations with others that 'get' blogging. Kurtis is a total champ, but even he hits his breaking point when I don't stop talking all things blog related. But these girls get it and want to talk about it and have so much helpful information. They are definitely my people!!
I met so many amazing new bloggers this year, and further strengthened so many of the amazing relationships I've made in years past! These ladies all are so amazing and I just can't say enough great things about each and every one of them! The conference is always a bit of a mental overload with so much good information, but I would never miss it!
WHAT I WORE:

Have a great week!
If you would like to follow along on more of my home decor, DIY, lifestyle, travel and other posts, I'd love to have you follow me on any of the following:
Pinterest / Instagram / Facebook / Twitter / Bloglovin' / Google
disclosure: some affiliate links used.