I'm still trying to muddle through all the specific details, but I wanted to share my current plans for the office makeover. If you missed the introduction to this project, you can get caught up here.
Following is my current navy blue office design board!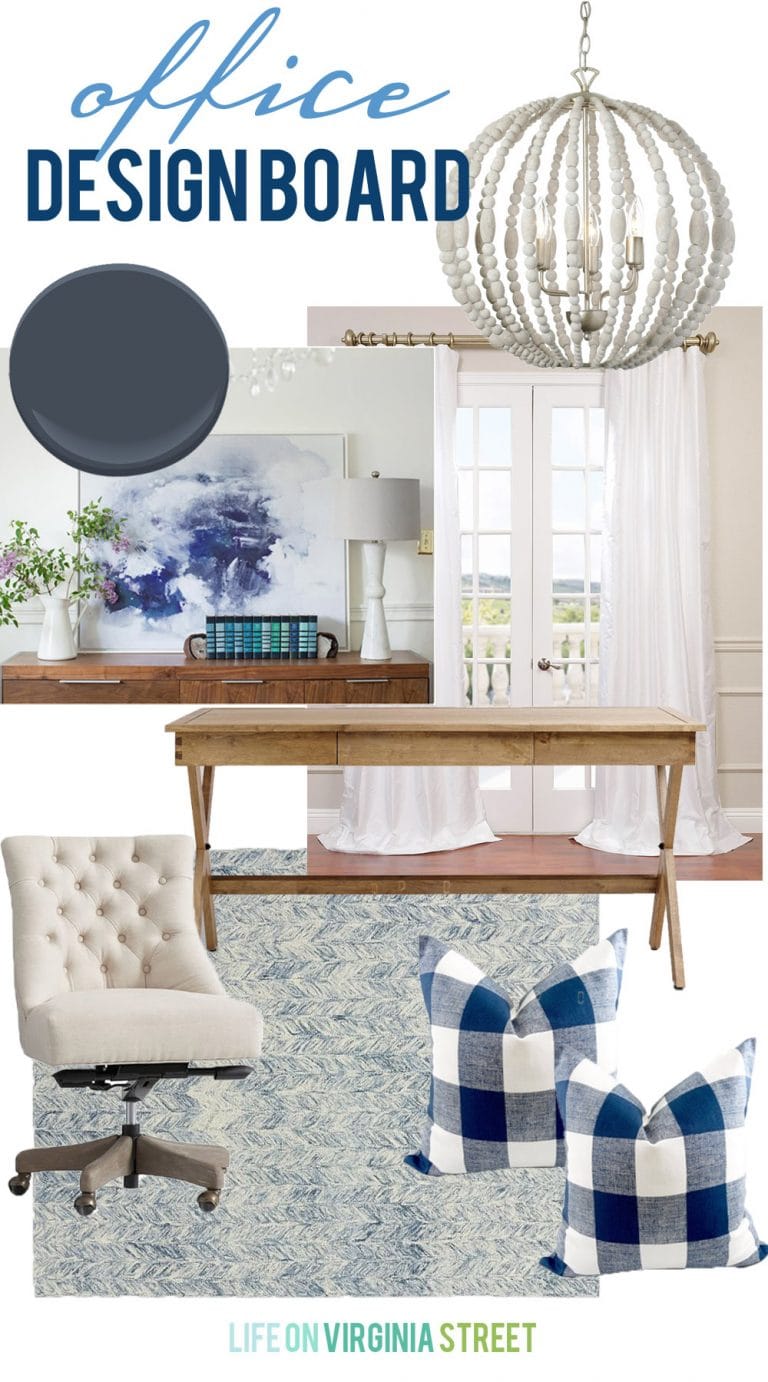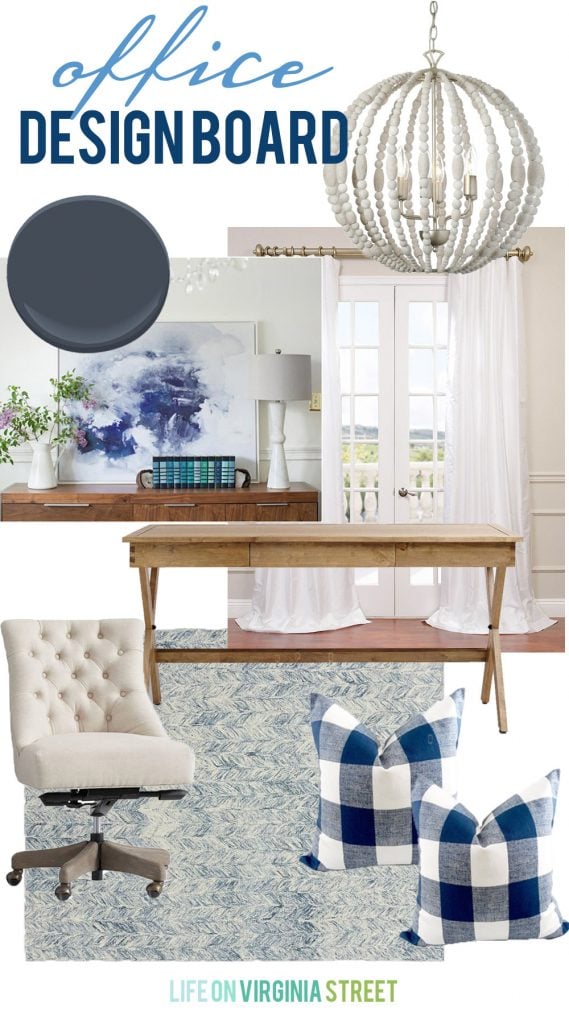 Desk | Abstract Art | Linen Rolling Chair | Rug | Chandelier | While Silk Drapes | Paint Color
Most of these items aren't necessarily "the ones", but are representations of the look and vibe I want.
I'm still on the fence about whether or not the linen chairs will stay in the room. Once we get my old desk out, I'll have a better idea of the space available and whether or not it will make sense to keep them in there. We also need to decide the best layout for the two desks. I may actually remove the current drapes and re-hang some white raw silk ones I had in the room when we first moved in. I'll play it by ear once I nail down more of the other design elements.
I found a gorgeous abstract from Lindsay Letters that I think will be perfect in the space. I'm likely going to go with the 50×40″ size with the white gallery frame. I think it will look amazing on the board and batten grid wall with the navy paint. I'd still love to find a floral or organic-type print that includes navy and some green and white tones, but I'm still on the lookout for one!
I hope to share the bulk of the makeover over the coming weeks, so stay tuned!
If you would like to follow along on more of my home decor, DIY, lifestyle, travel and other posts, I'd love to have you follow me on any of the following:
Pinterest / Instagram / Facebook / Twitter / Bloglovin' / Google
disclosure: some affiliate links used.