Welcome to this week's Wednesday Watch List, where I share the random things that captured my attention and stole my heart over the past week!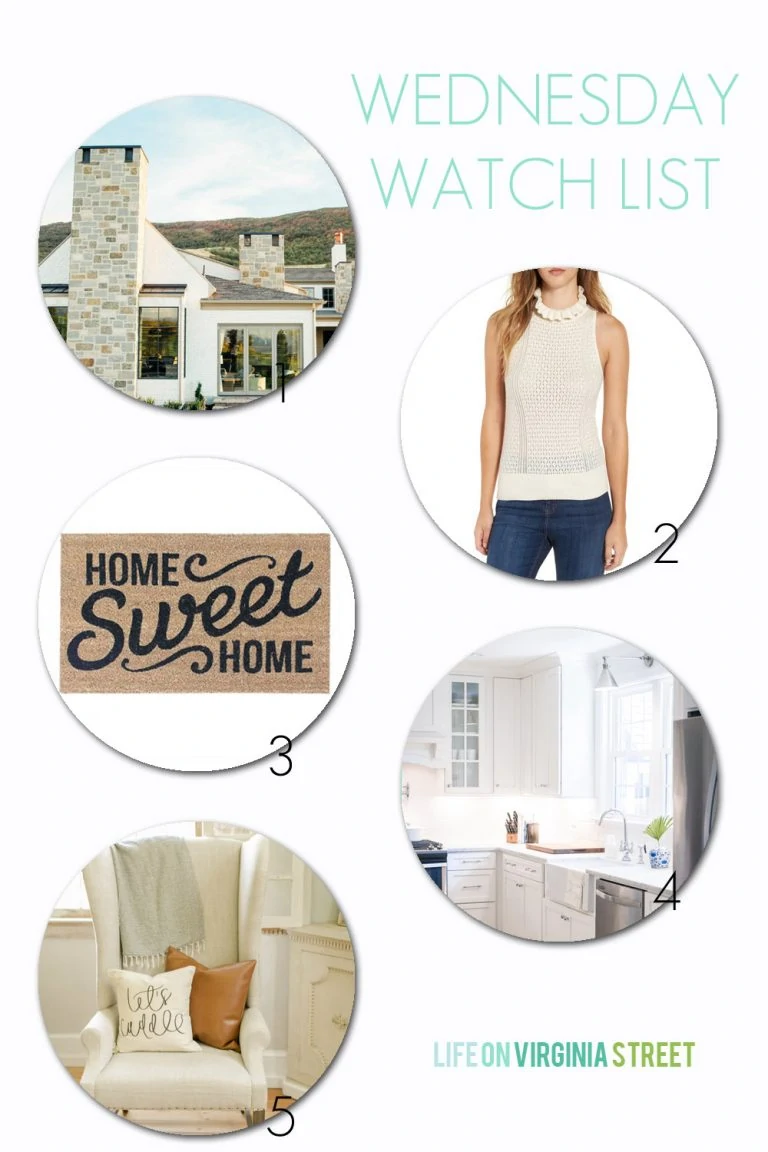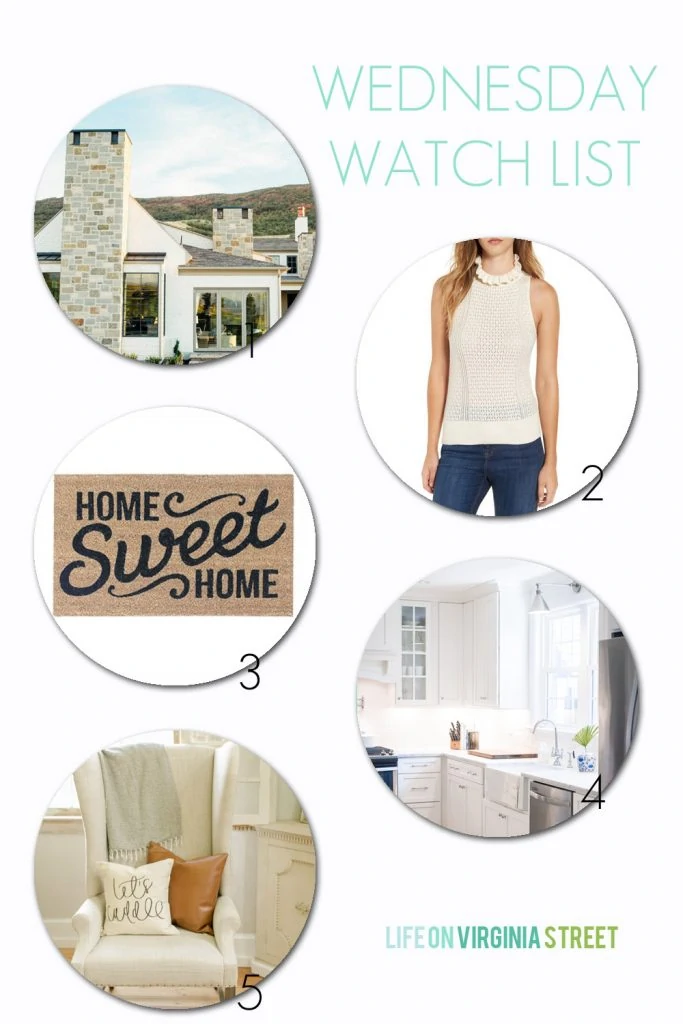 1 – I think I've officially found my dream home exterior look! Turns out this home (beautiful both inside and out) is only a short five minute drive from where I grew up in Utah. I think this will be the official "look" we may follow when we paint our home in the next year or two. I think the stone would work perfectly with our existing orange stone. Note to my mom and dad: please buy this home if it becomes available – thanks – bye.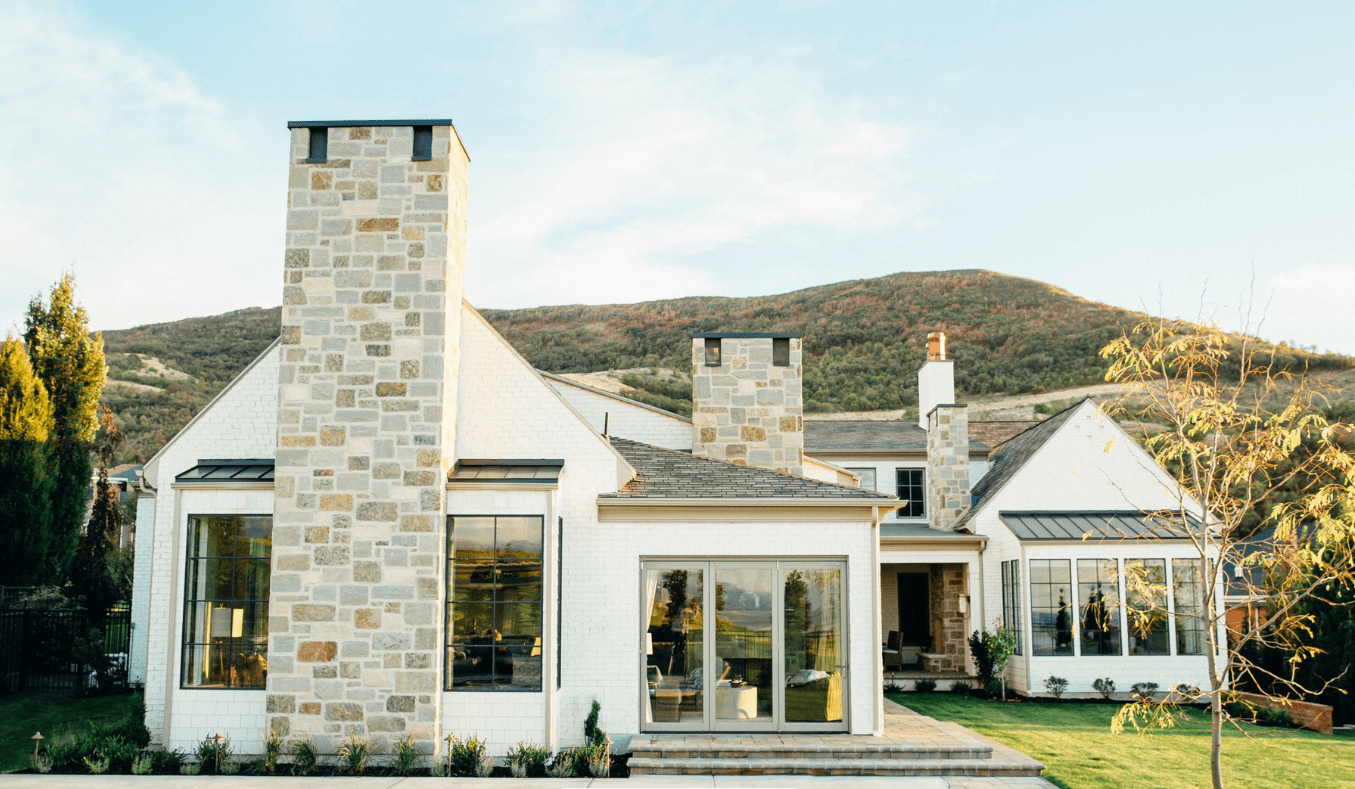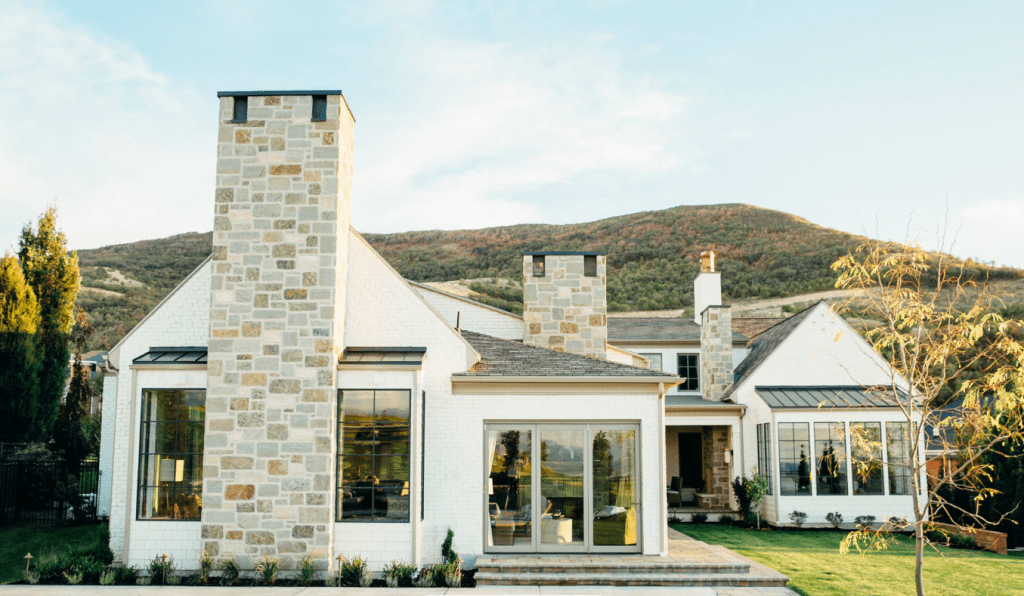 2 – If you've read my blog for any amount of time, you know I have a serious weakness for ruffle-anything tops. This ruffle collar sleeveless sweater is my current obsession. Kurtis likes to call any shirt with a ruffle a "pirate shirt", simply because he was one of those weirdos that liked Seinfeld 😉 I just think it's perfect and cute and unique and would look amazing alone, under a cardigan or blazer or really anytime, because it has a ruffle.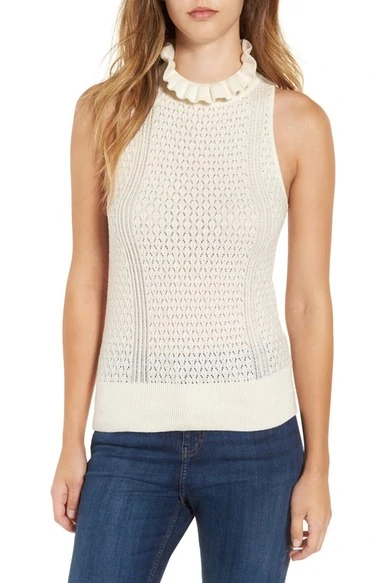 3 – The cutest (and really cheap) front door mat for fall!
4 – A gorgeous kitchen renovation that proves even the saddest of kitchens can be beautiful!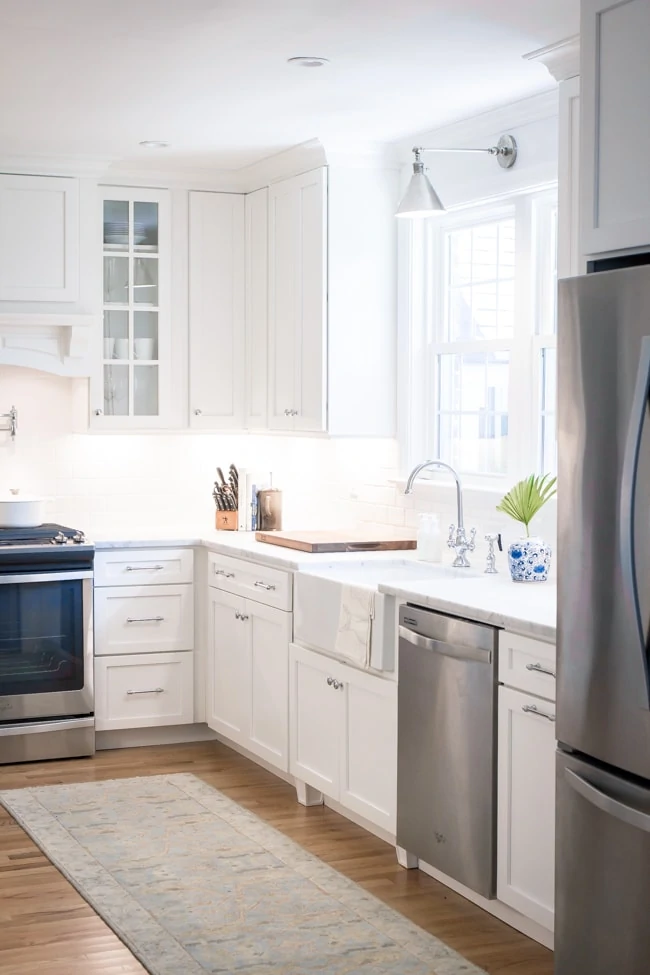 5 – I honestly have no idea why, but I really want some faux leather pillows for fall. Isn't this the cutest/prettiest set-up? I think the tones of most leathers add such a richness and warmth to a space, that I definitely want to add some!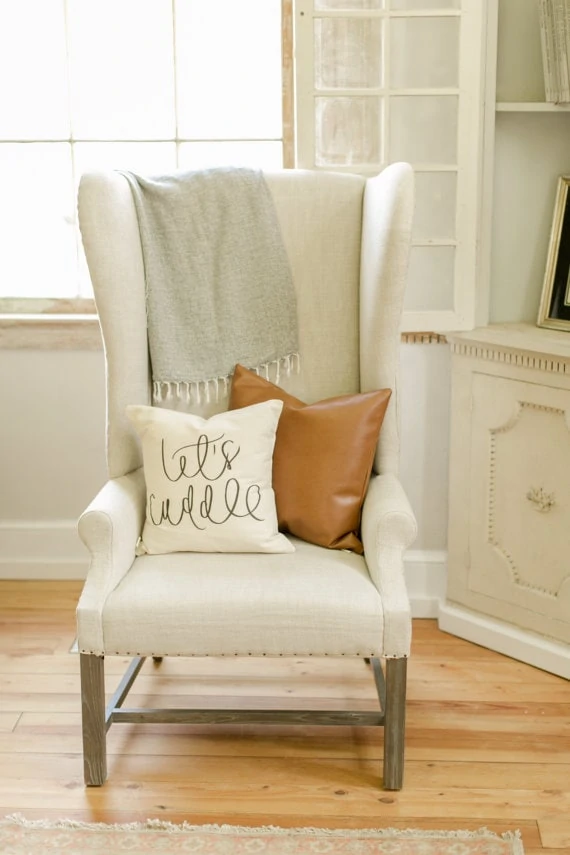 If you would like to follow along on more of my home decor, DIY, lifestyle, travel and other posts, I'd love to have you follow me on any of the following:
Pinterest / Instagram / Facebook / Twitter / Bloglovin' / Google
disclosure: some affiliate links used