Welcome to this week's Wednesday Watch List, where I share the random things that captured my attention and stole my heart over the past week!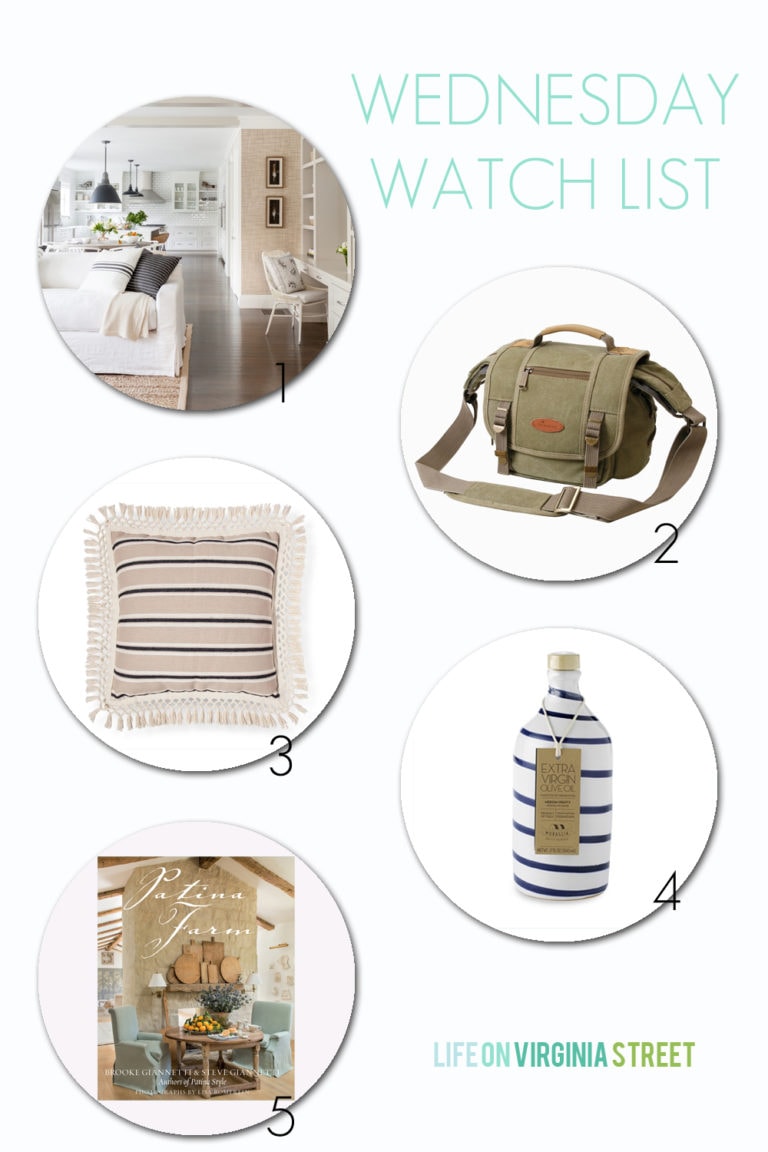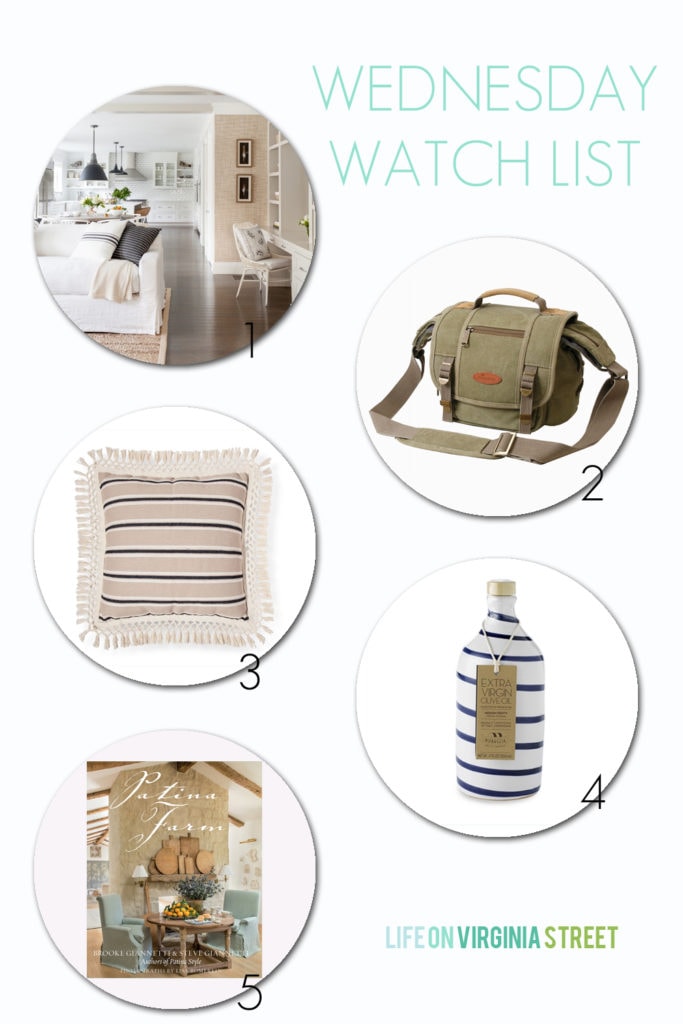 This post contains affiliate links for your shopping convenience.
1 – This photographer's entire portfolio is full of stunning interior projects. I can't even pick a favorite!
2 – Ever since I got a new camera for Christmas last fall (I got it early for Christmas home tours 😉 ), I've been needing a new camera bag that it would fit in. Our trip to Italy finally pushed me to look for one. I ended up going with this khaki camera bag and I'm actually kind of obsessed with it. I love that I can wear it cross-body and that it doesn't look super camera-bag-ish. It also has some cute side-tie details and has extra pockets when I don't want to lug my purse around. And because many of you have asked, I'll be doing a big ole' photography post soon with all my tips, tricks, tools, etc.!
3 – I feel like Target has really upped their pillow game lately! I saw this striped fringe pillow in person last week and thought it was beautiful! Scheming if I need to add it to one of the guest bedrooms (they are pretty large at 24″ each). It looks so much better in person! This navy pillow was another favorite.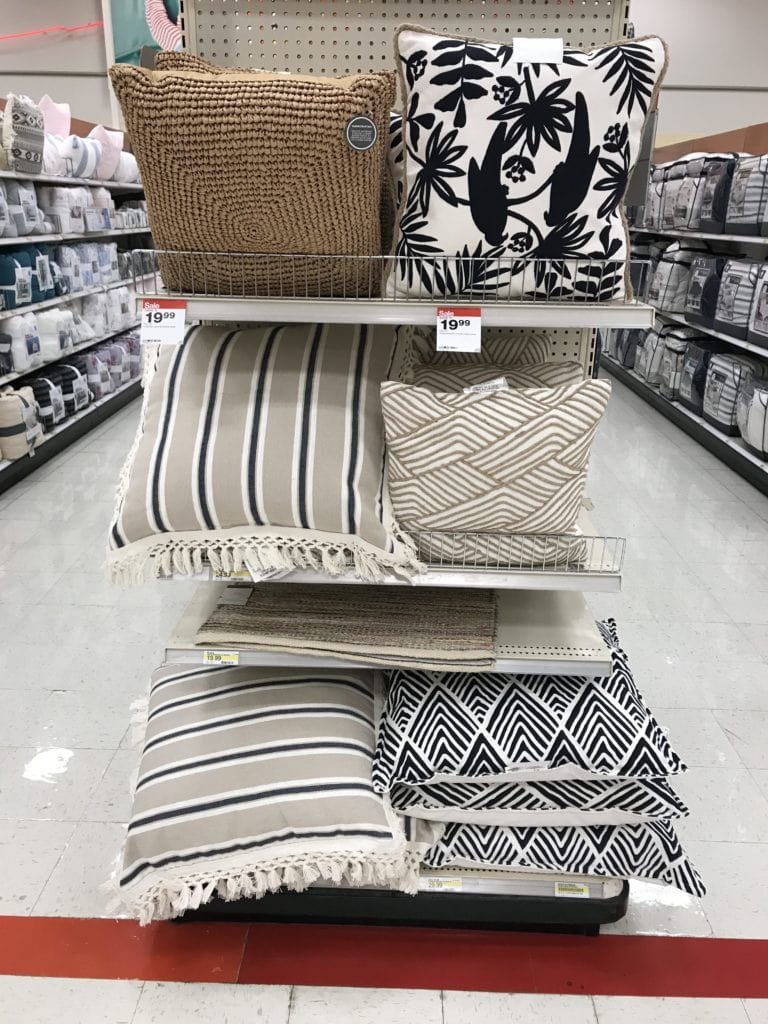 4 – I ordered this olive oil a few weeks back and not only is it super tasty, it comes in this navy striped bottle that I love using for decor in the kitchen! We tend to go through a lot of olive oil in the summer (in cooking, for caprese salads, with bread and balsamic, etc.) so I love having a bottle on hand right next to our range!
5 – I finally bought this book, and if you're looking for a coffee table book that includes one of the most gorgeous homes on the history of the planet, this is the one for you.
If you would like to follow along on more of my home decor, DIY, lifestyle, travel and other posts, I'd love to have you follow me on any of the following:
Pinterest / Instagram / Facebook / Twitter / Google+
disclosure: some affiliate links used