Welcome to this week's Wednesday Watch List, where I share the random things that captured my attention and stole my heart over the past week!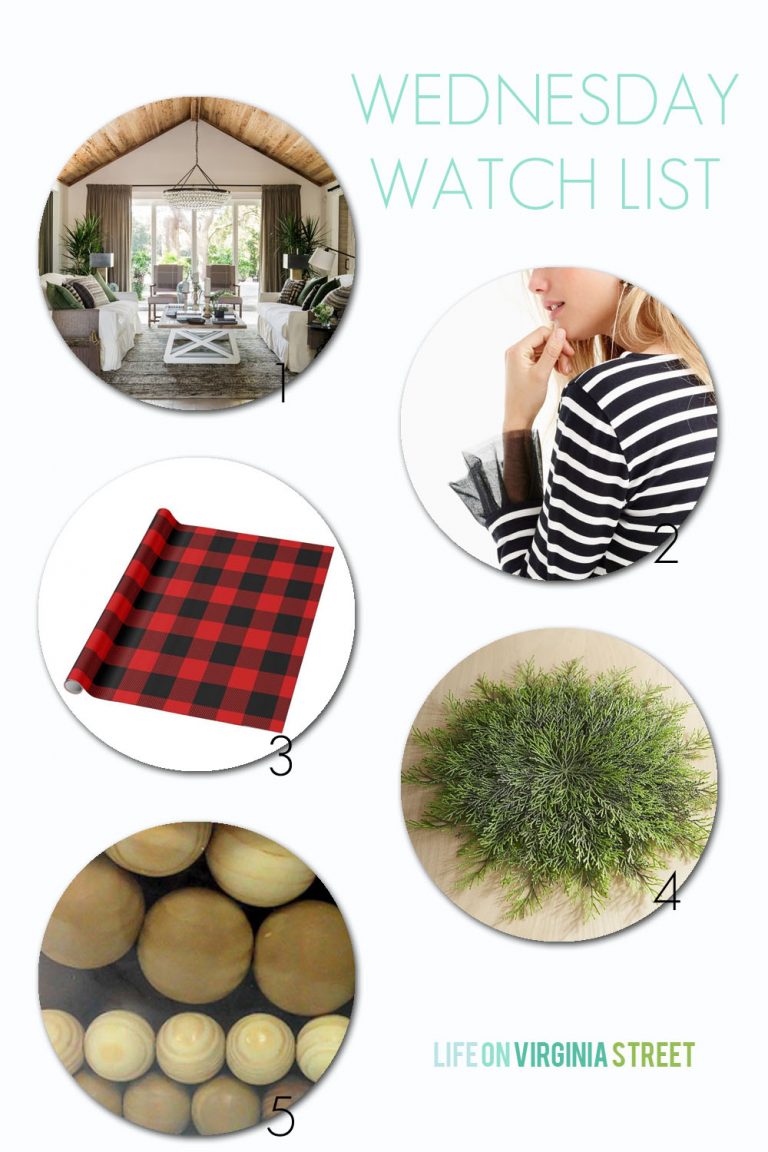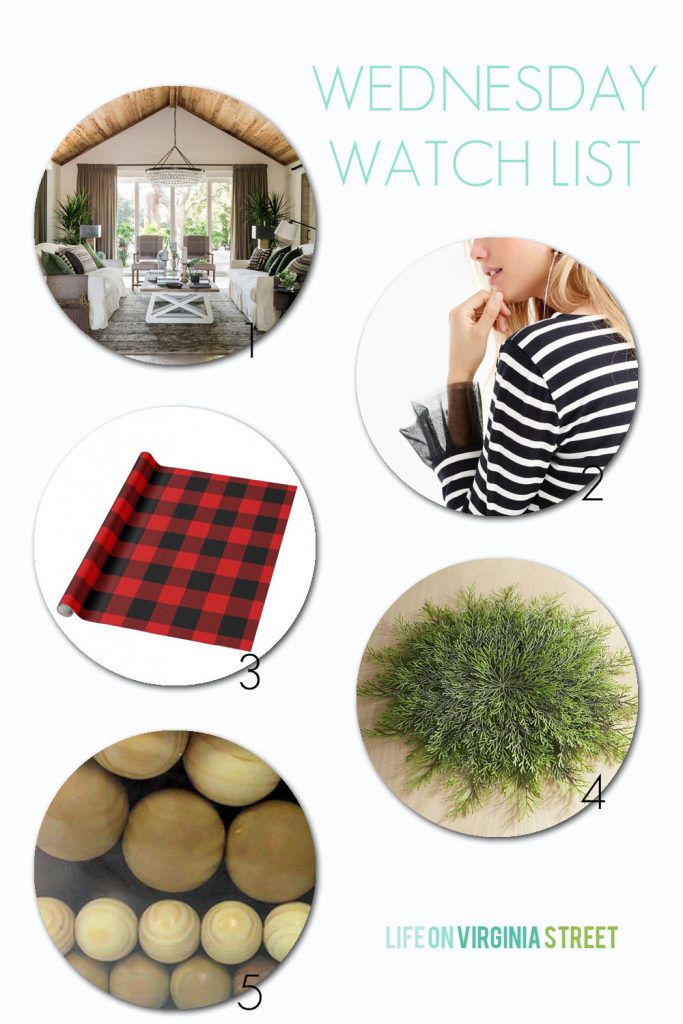 1 – This HGTV Dream home tour is just that – a total dream. I'm honestly having a hard time picking a favorite room! The living room below made the shot for the blog, probably because it feels the most cozy now that it's colder outside. But, the master bathroom and the lounge room with views of the pool are also favorites!
2 – If it seems like I've been featuring a lot of J. Crew clothes lately, that's because I have. Every time they add new clothes to the mix, I want them all! With Christmas quickly approaching, I'm obsessed with this tulle cuffed stripe t-shirt, this ruffle-sleeve buffalo check top (they also make a little girls version as well!), and this shirt in Stewart plaid (obviously). These could all be dressed up or down for holiday parties or everyday wear!
3 – Before the Christmas season officially kicked off, I had it in my mind that I had to have buffalo check wrapping paper. I seriously looked everywhere and couldn't figure out why it was so difficult to find?! But, my search paid off and I found it in a large scale, medium scale and small scale at Zazzle (just search buffalo check and you'll see all the stuff they have, including tissue paper too). I figured if I was so desperately searching for it, others may too 😉 I also noticed you can get 20% off your order thru tomorrow with code ZSEASONSENDS.
4 – I actually first saw these faux cedar placemats in person several weeks back. I wasn't yet in 'Christmas mode' so I didn't pick them up. But, when I was creating my Christmas tablescape last week, I was kinda kicking myself for not picking them up. They actually look super weird just sitting on a shelf at the store (and in the image below). But, they are adorable with a plate on them (you can click through to see several more images). I'm ordering them online so I have them onhand for next year!
5 – I've been a fan of wood (and glass) beads for awhile. They are so pretty styled in vignettes, but tend to be pretty expensive. But, I found this super affordable wood beads recently and can't wait to style them after the holidays. I personally love them casually piled/draped on coffee table books or hanging from glass bottles/vase.
Lastly, if you haven't already, don't forget to enter to win one of My Favorite Things giveaway items! I'll be back tomorrow with the third part of my home tour (my office)!
If you would like to follow along on more of my home decor, DIY, lifestyle, travel and other posts, I'd love to have you follow me on any of the following:
Pinterest / Instagram / Facebook / Twitter / Bloglovin' / Google
disclosure: some affiliate links used