I'm back with Part II of my Kansas City adventure. Be sure to also check out Kansas City Day 1 if you missed it and to get more general info on the trip itself.
I woke up early on Saturday morning and decided to hit up Starbucks on my own and then took a little drive down Ward Parkway. It is only a few blocks from where we were staying and it consisted of super cool, old houses that have been renovated over the years. I took photos of several, but the crazy good ones were down long driveway or behind huge gates. I felt a bit stalker-ish driving slowly past these homes (which is why I only used my iPhone) but it was so fun to drive the gorgeous tree-lined streets!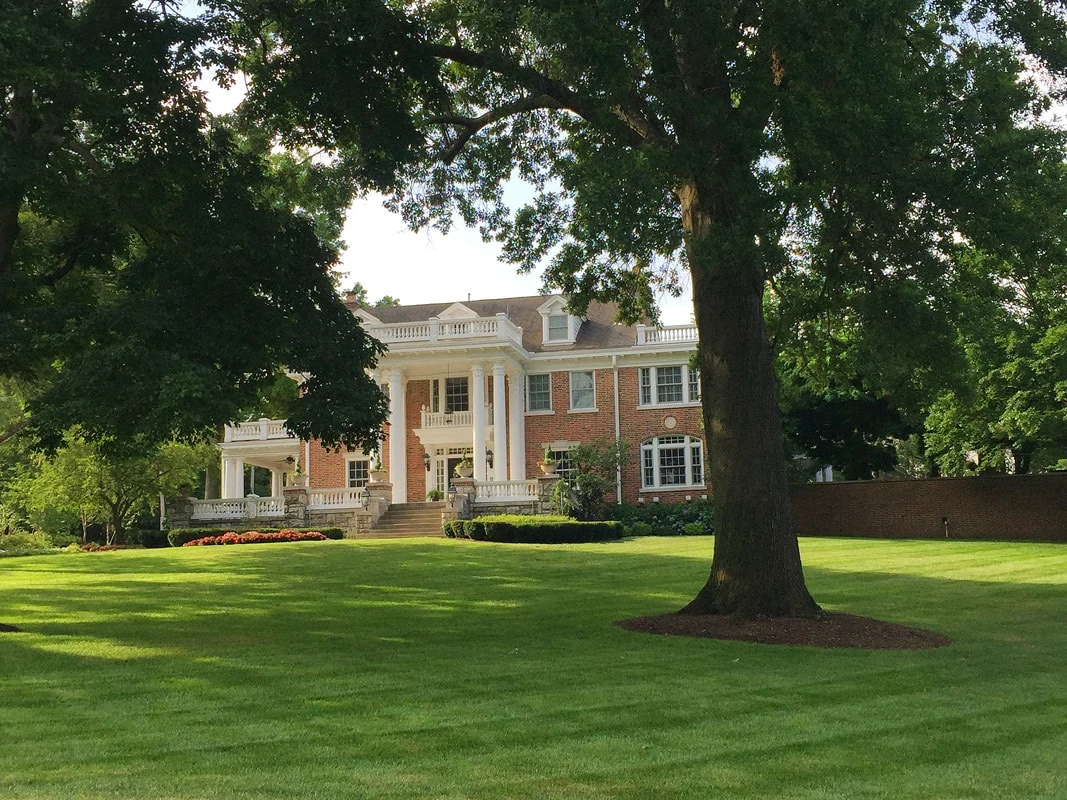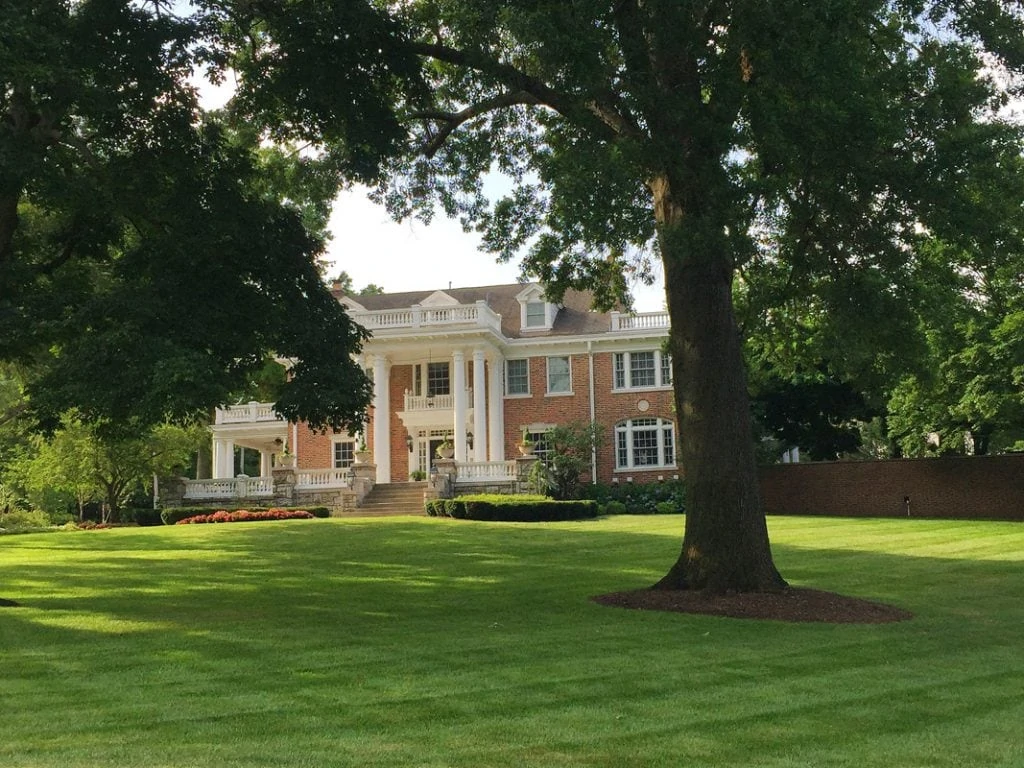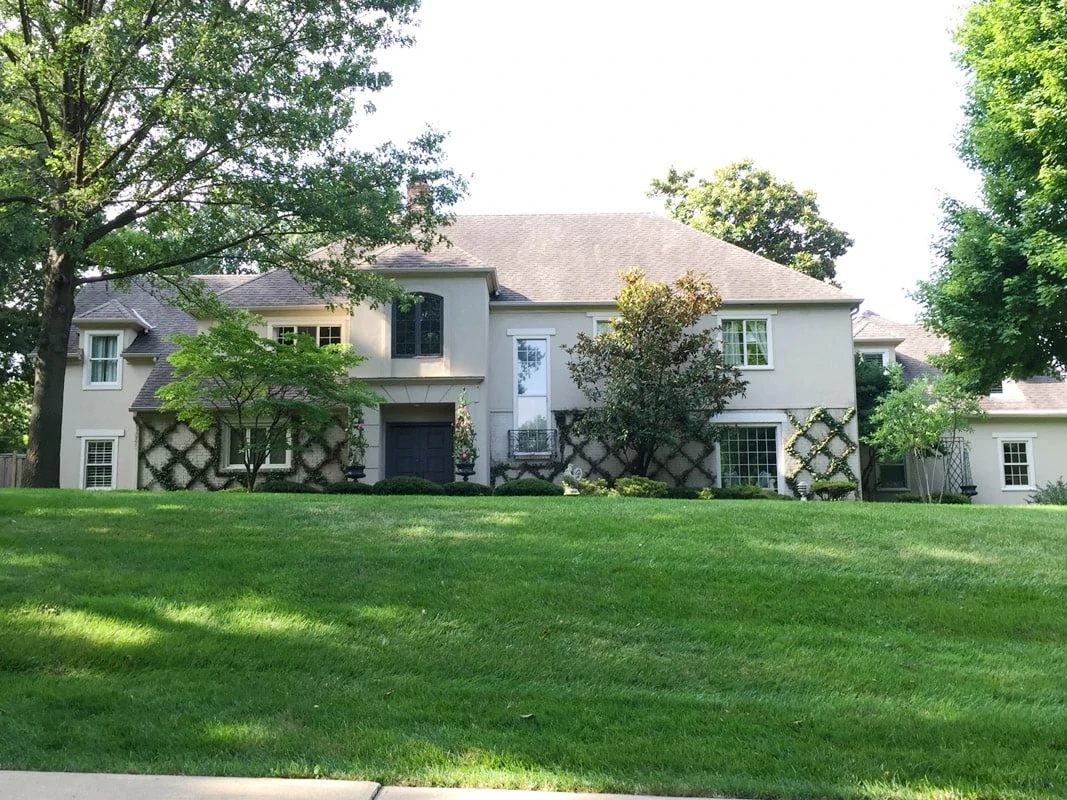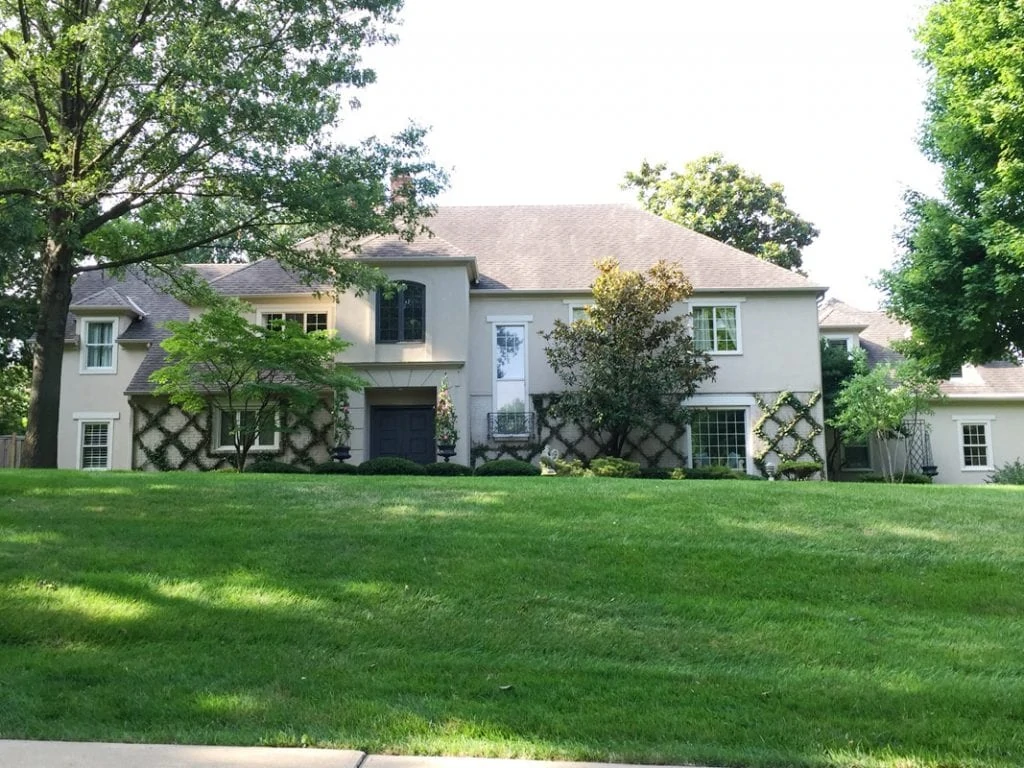 This is a newer area of Ward Parkway (across from the Country Club Plaza) but I love all of the homes every time I drive by!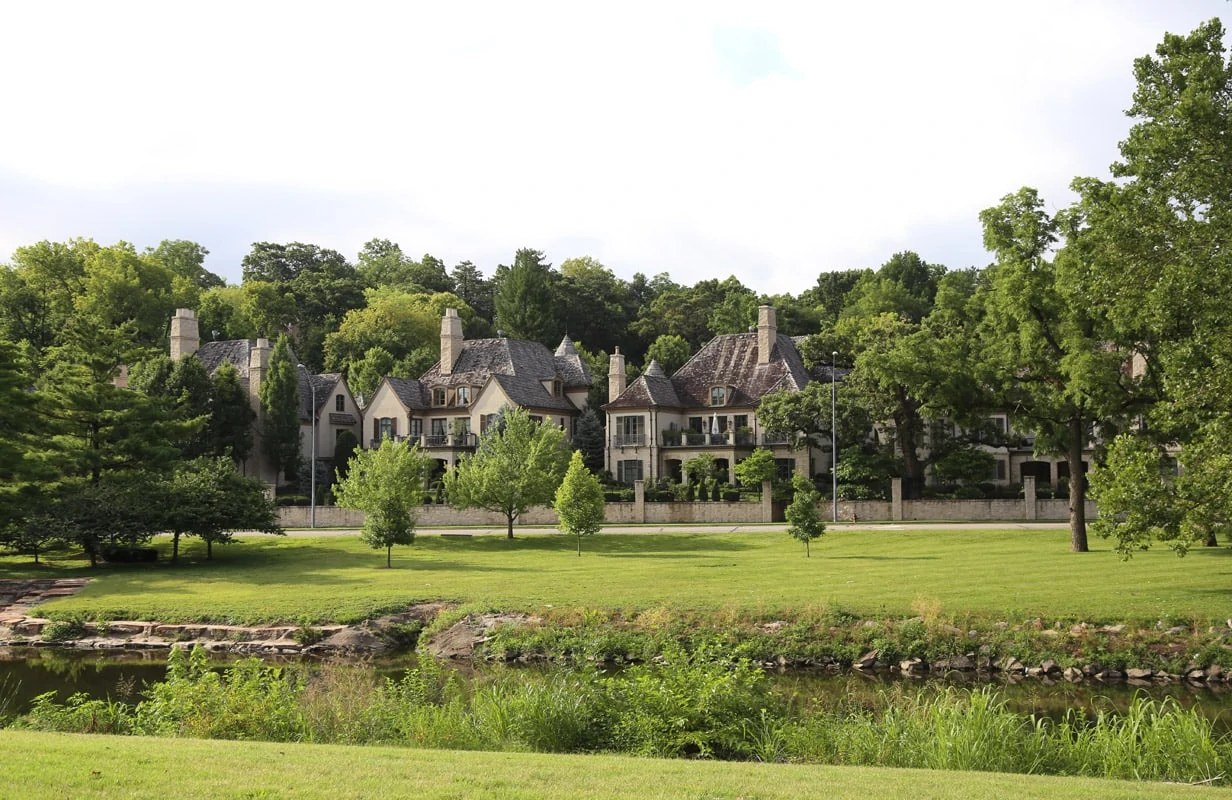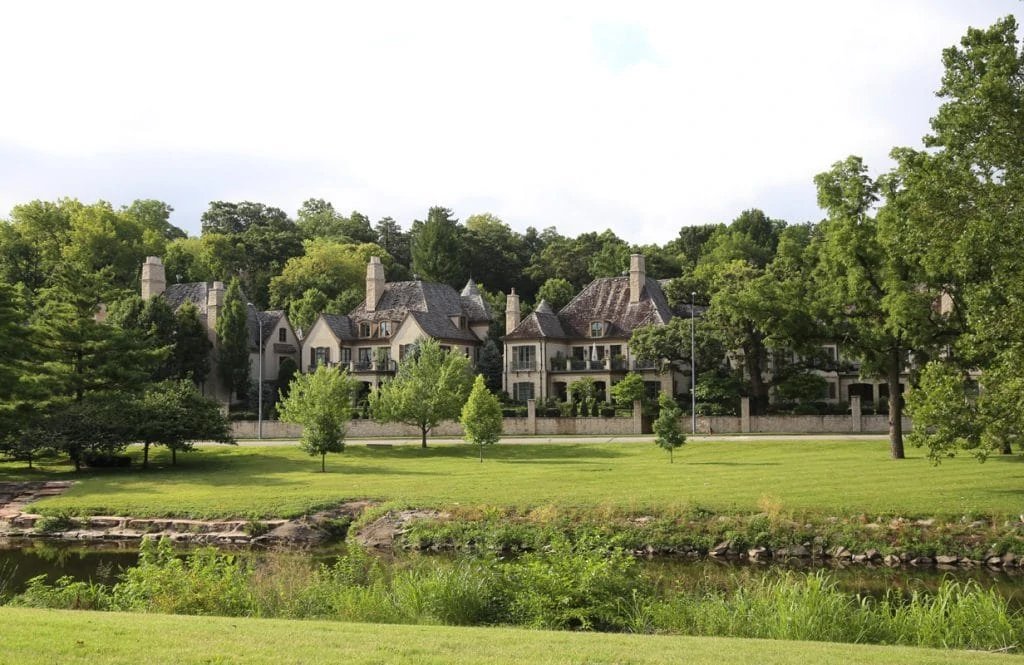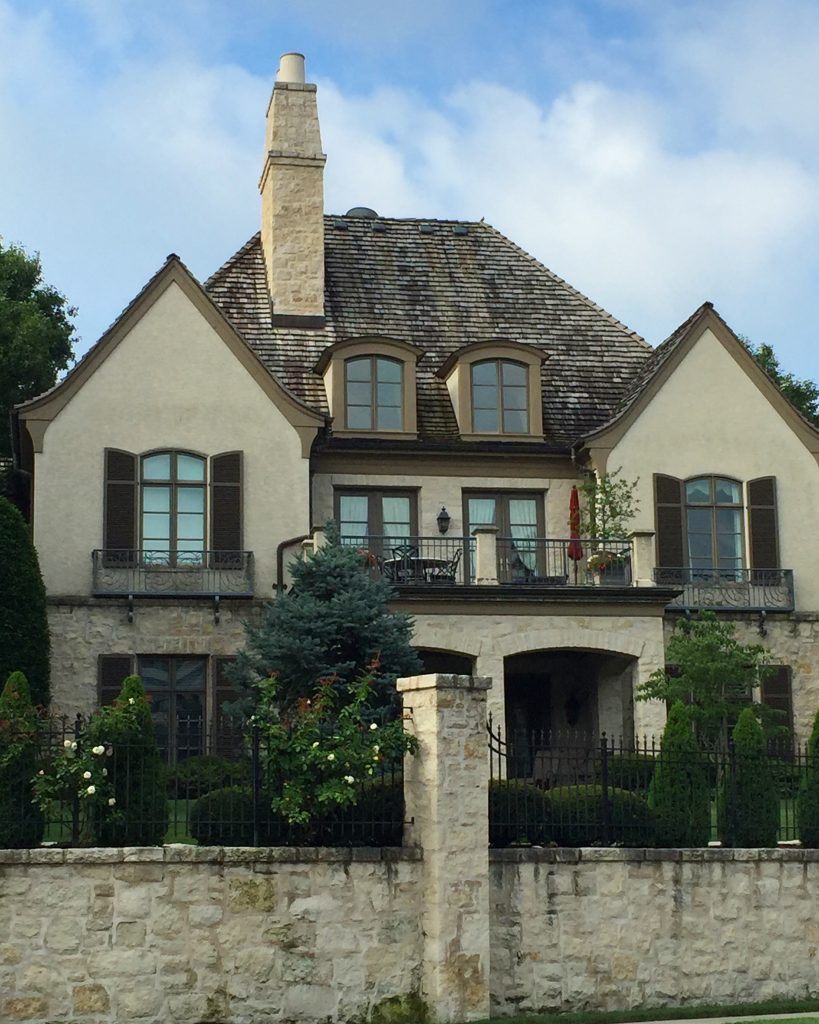 After about an hour of house stalking, I headed back to the hotel to get ready for the day.
GRAM & DUN
We started the morning off as a group at Gram & Dun for brunch in the Country Club Plaza. Let me tell ya. This was one of the best brunches ever and the location is perfection.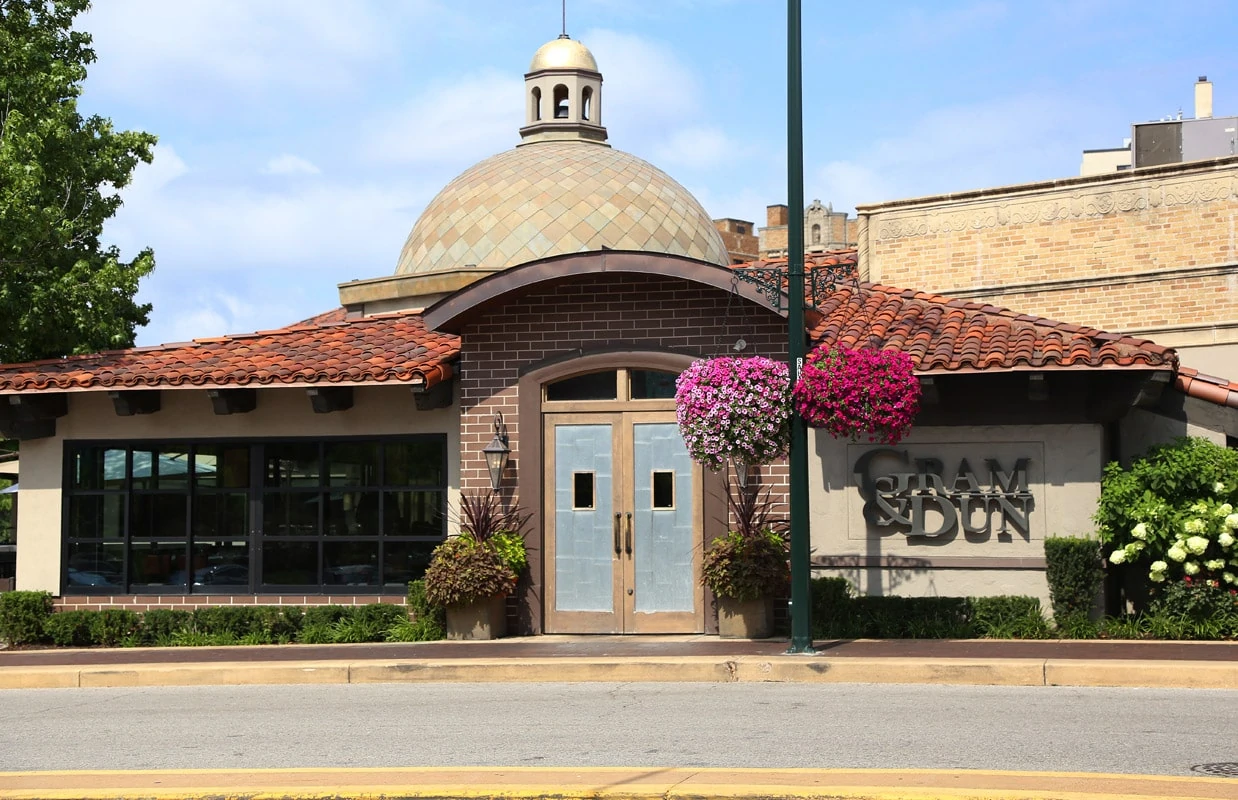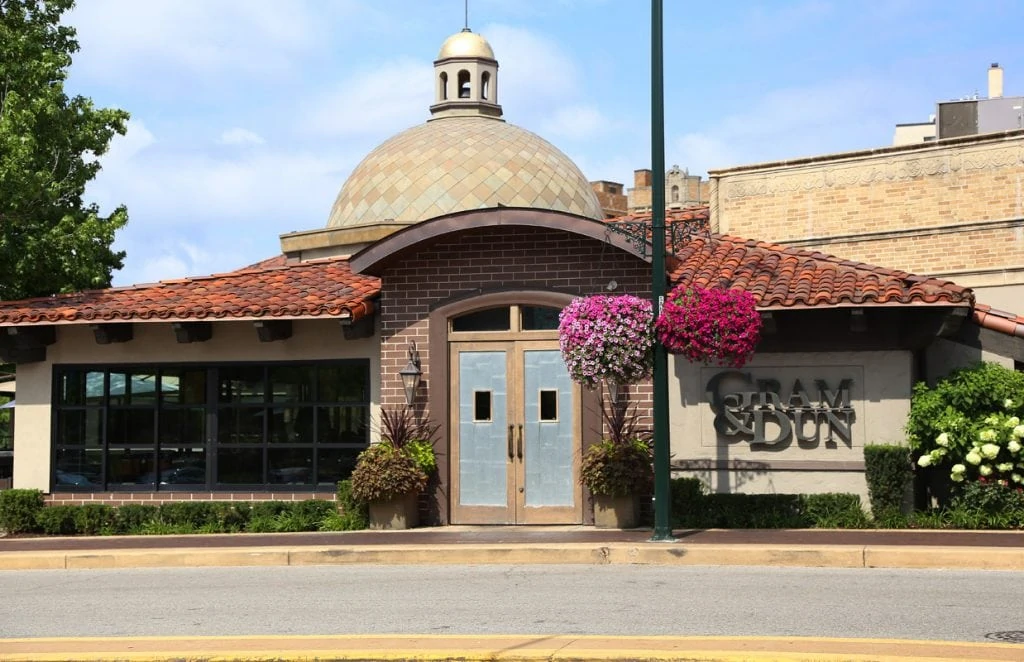 Their Bloody Mary and Mimosa bar cart was perfection.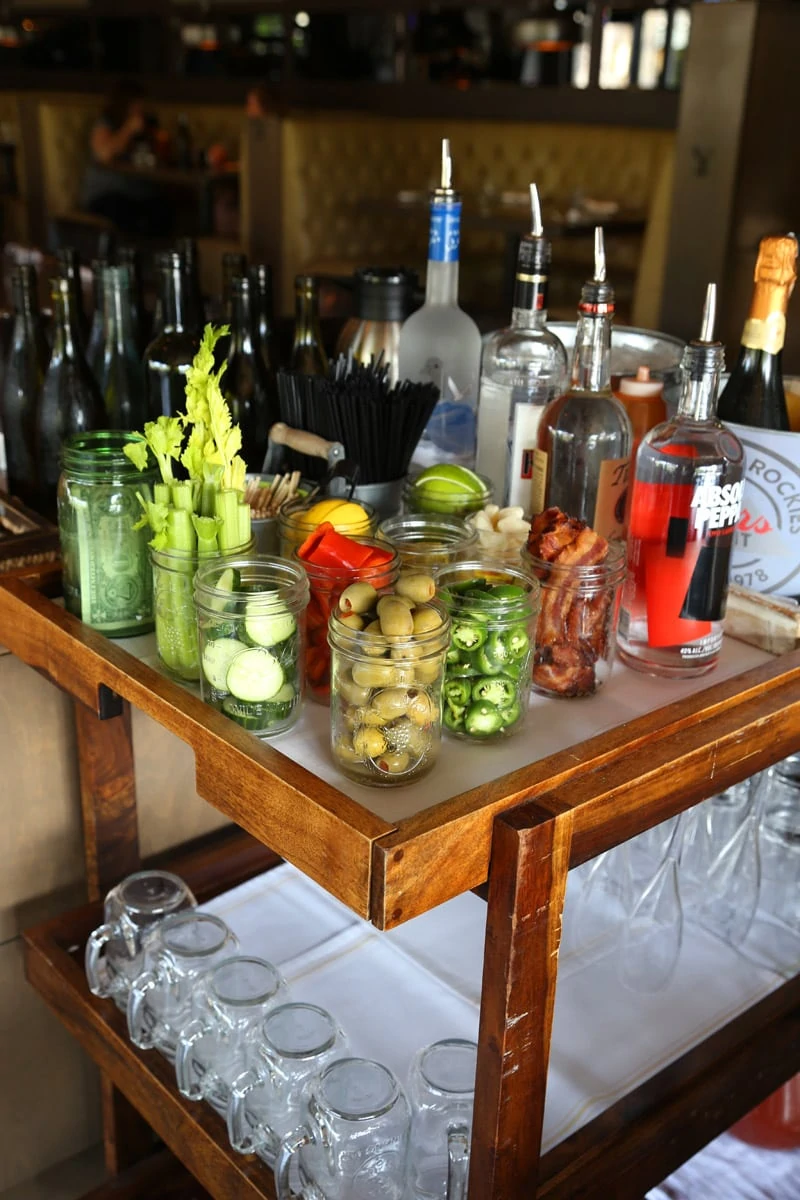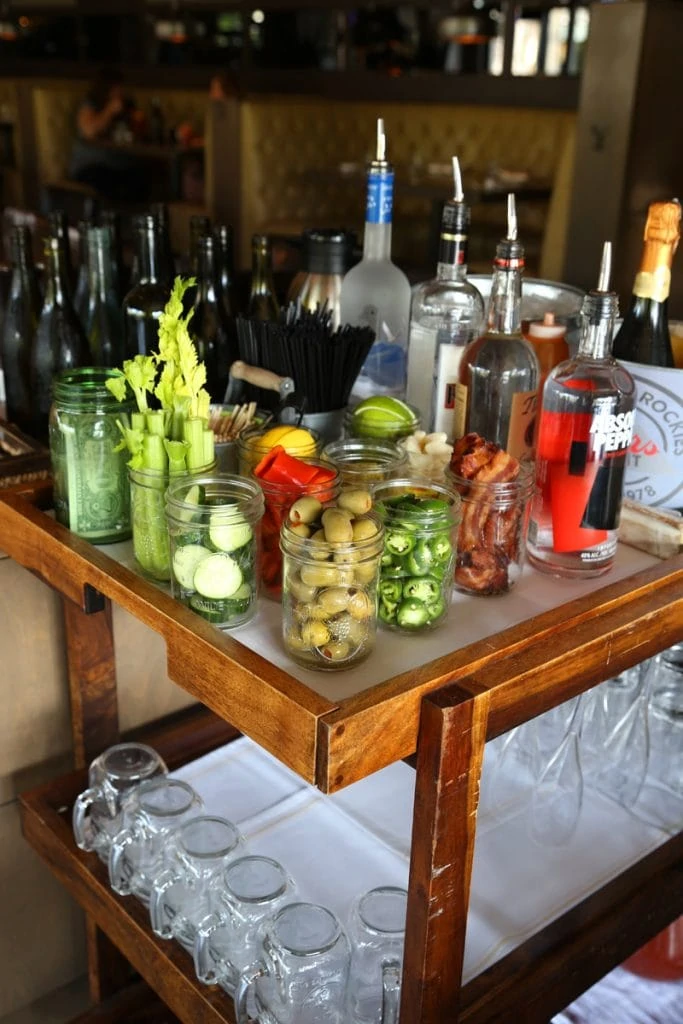 These were just our brunch appetizers. It was all crazy good!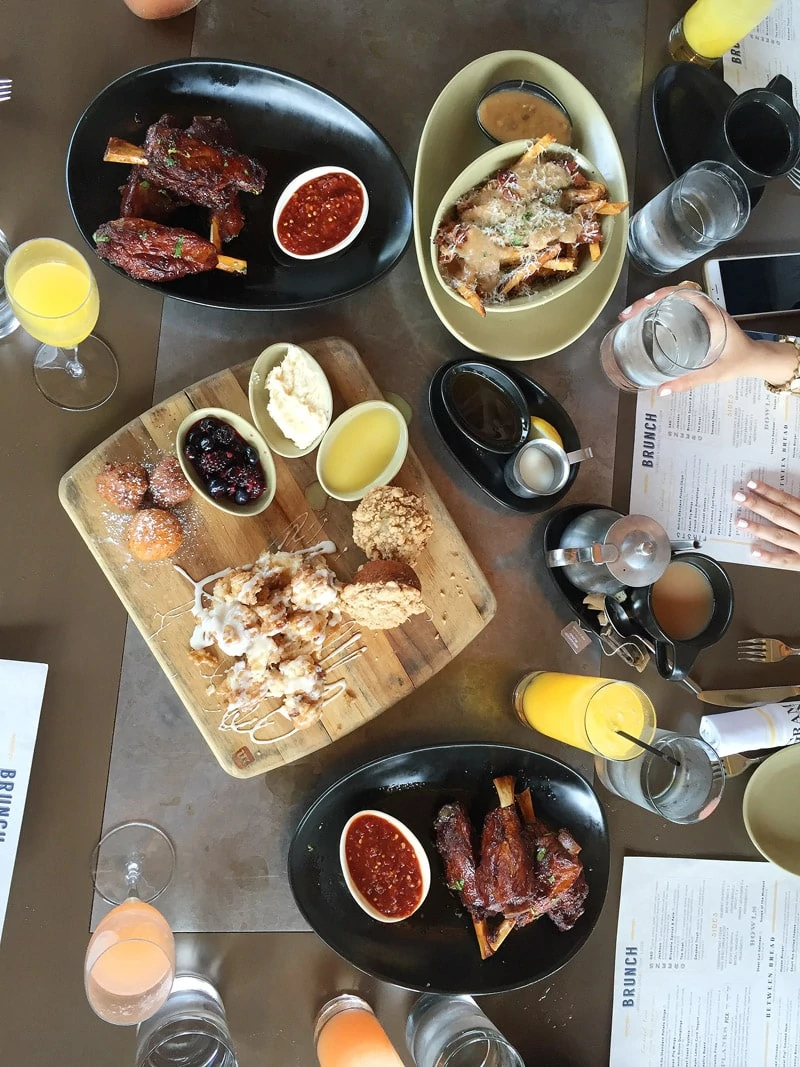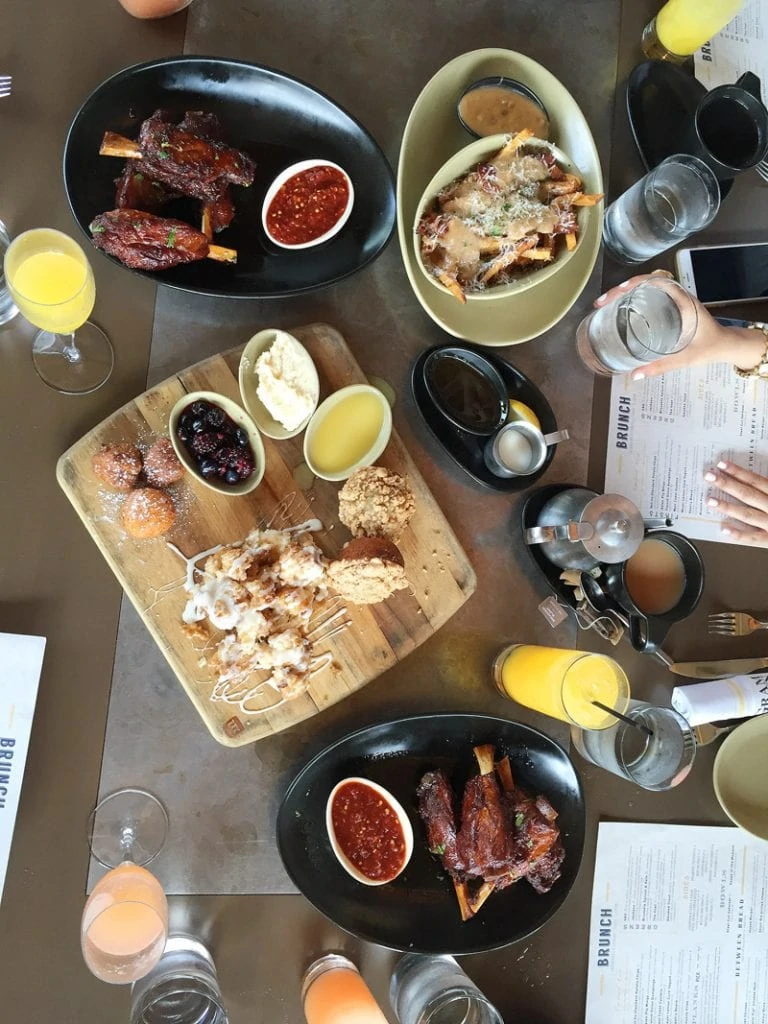 COUNTRY CLUB PLAZA
After brunch, we spent a few hours strolling through the shops in the Country Club Plaza. Basically since the day I moved to Omaha, the Plaza has been a favorite shopping destination of mine. Not only do they have a great mix of local and chain stores, the architecture and energy is amazing. The 15-block area was designed after Seville, Spain and visually feels like you've stepped foot in another country.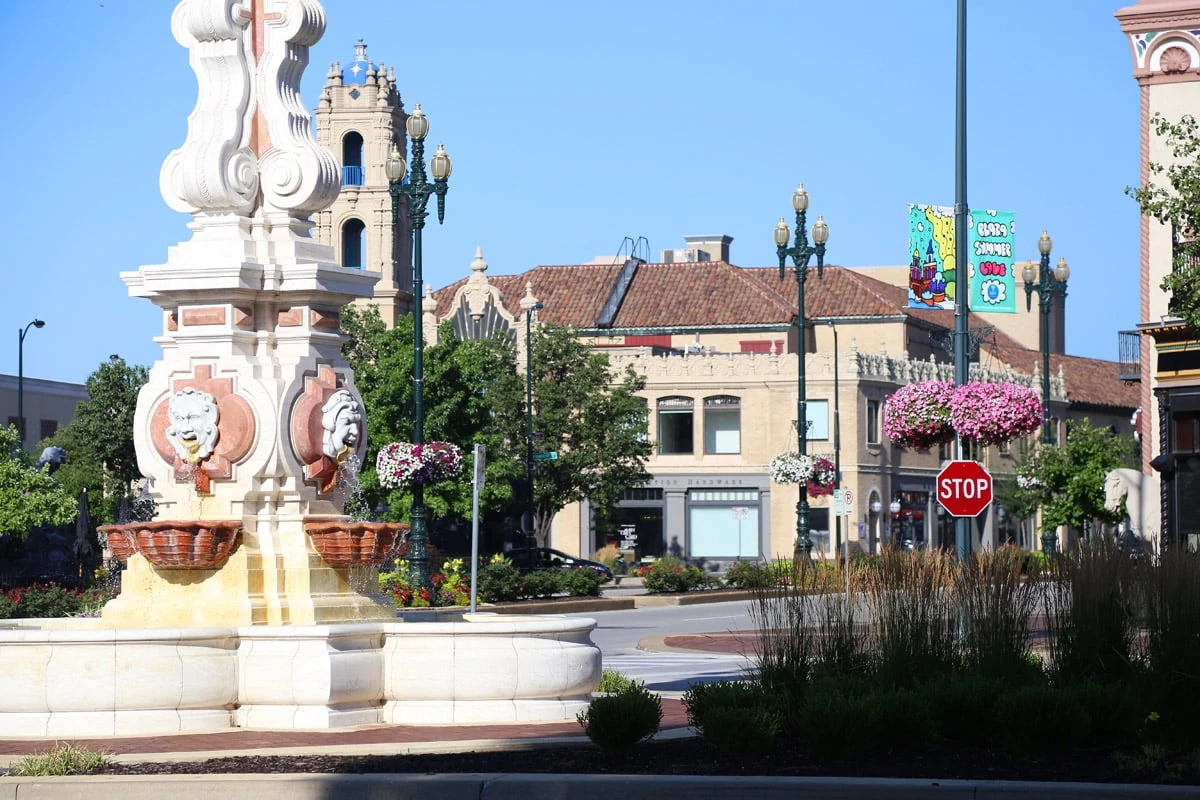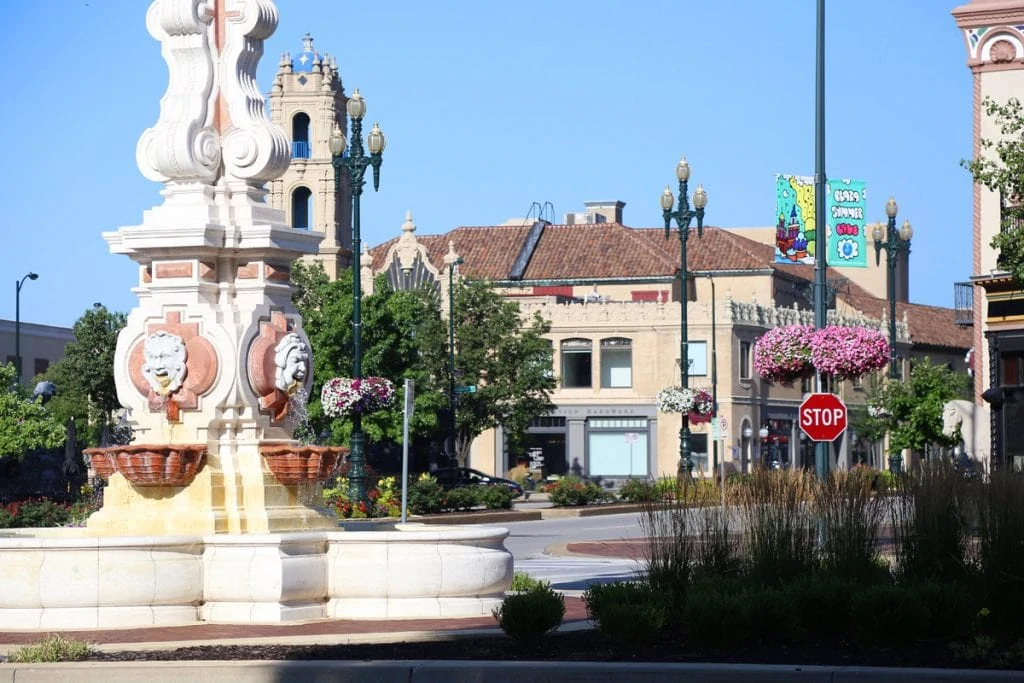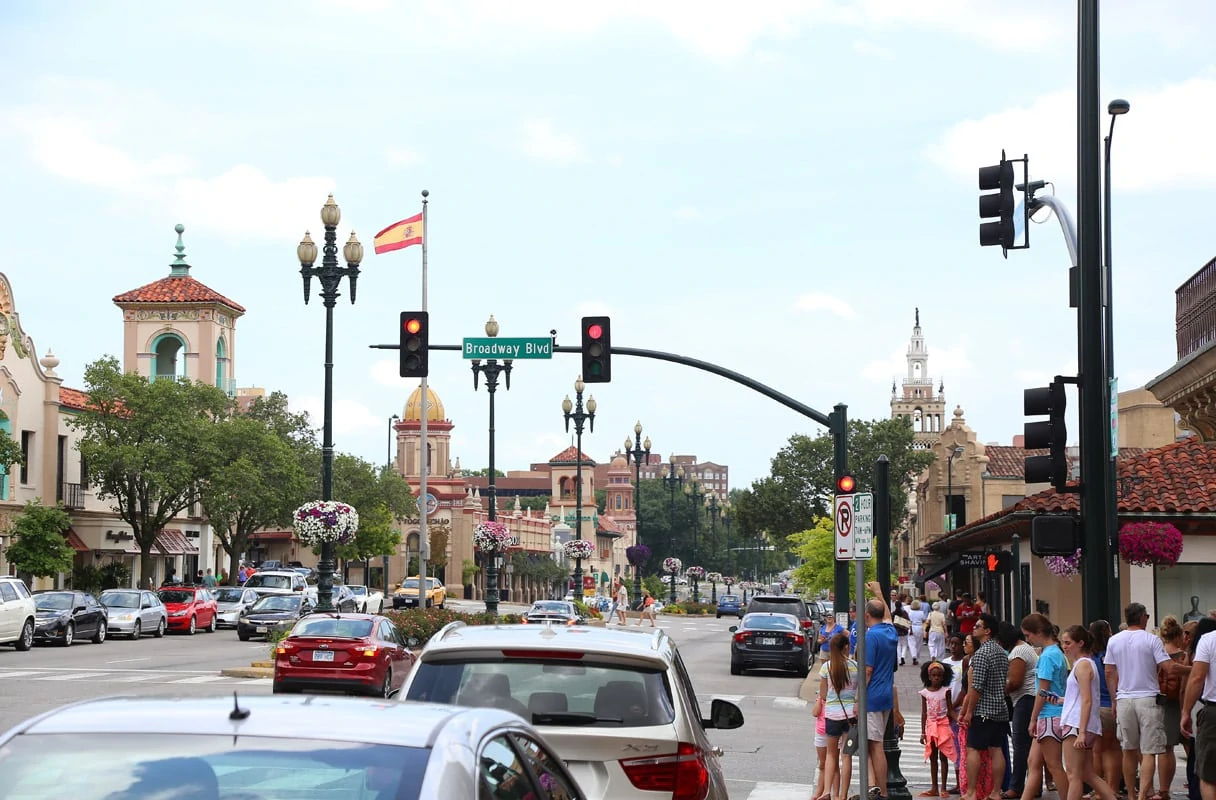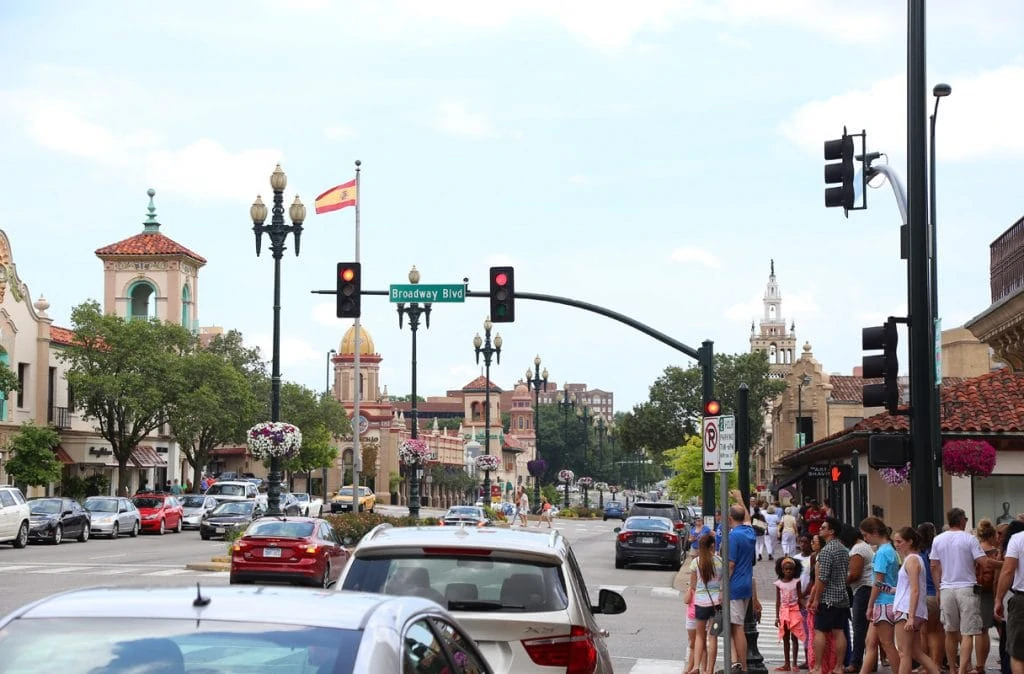 I tried to hit up as many of the local boutiques as possible, rather than visit the chain stores I had access to at home.  A few favorites: Coveted Home (be sure to also hit up their amazing vintage finds in the basement), Standard Style Boutique (an upscale clothing boutique with the sweetest sales gals), HMK (a super cool Hallmark store with great home decor and gift finds), and Terrasi (a linen and candle shop that served us margaritas while we shopped)!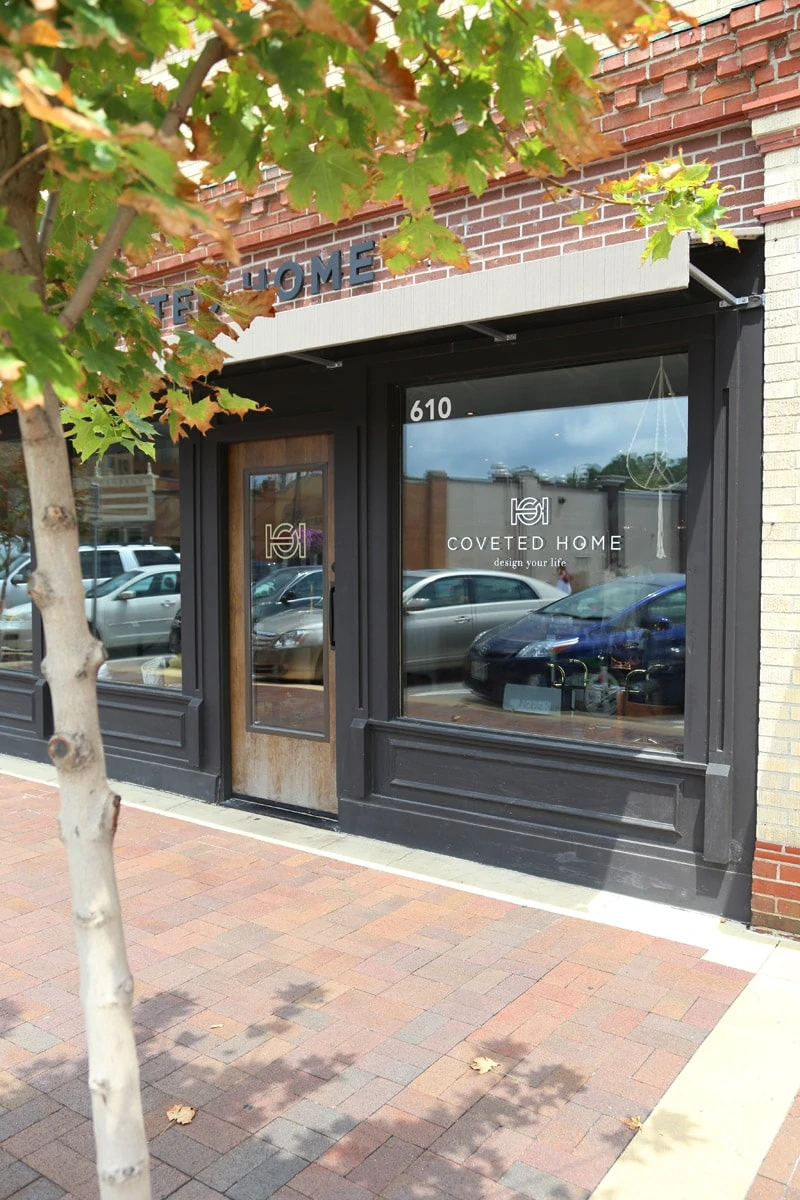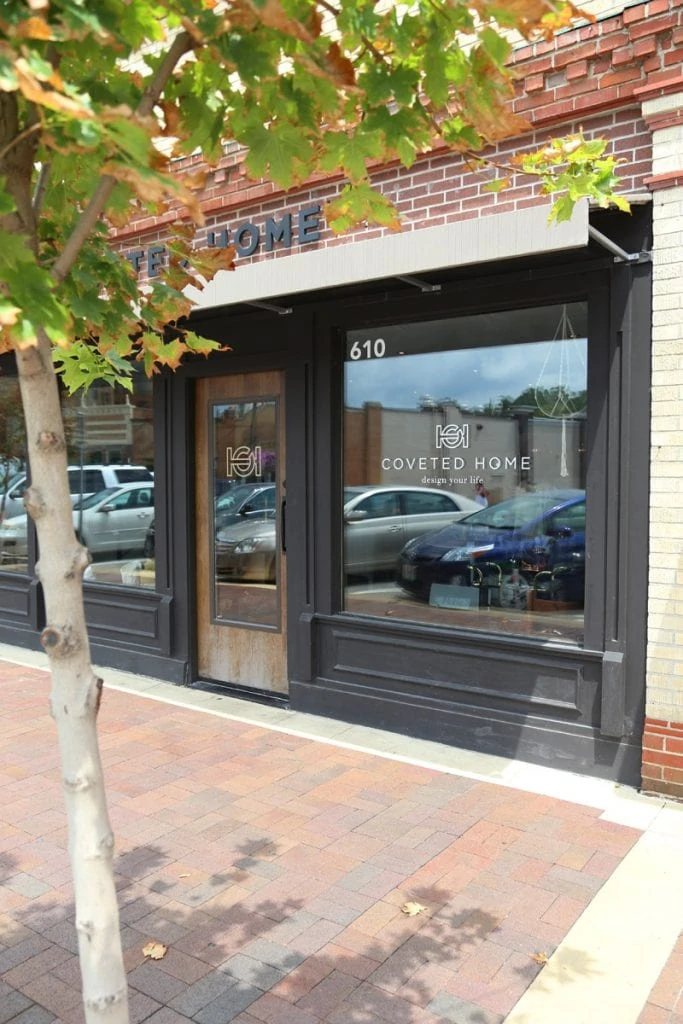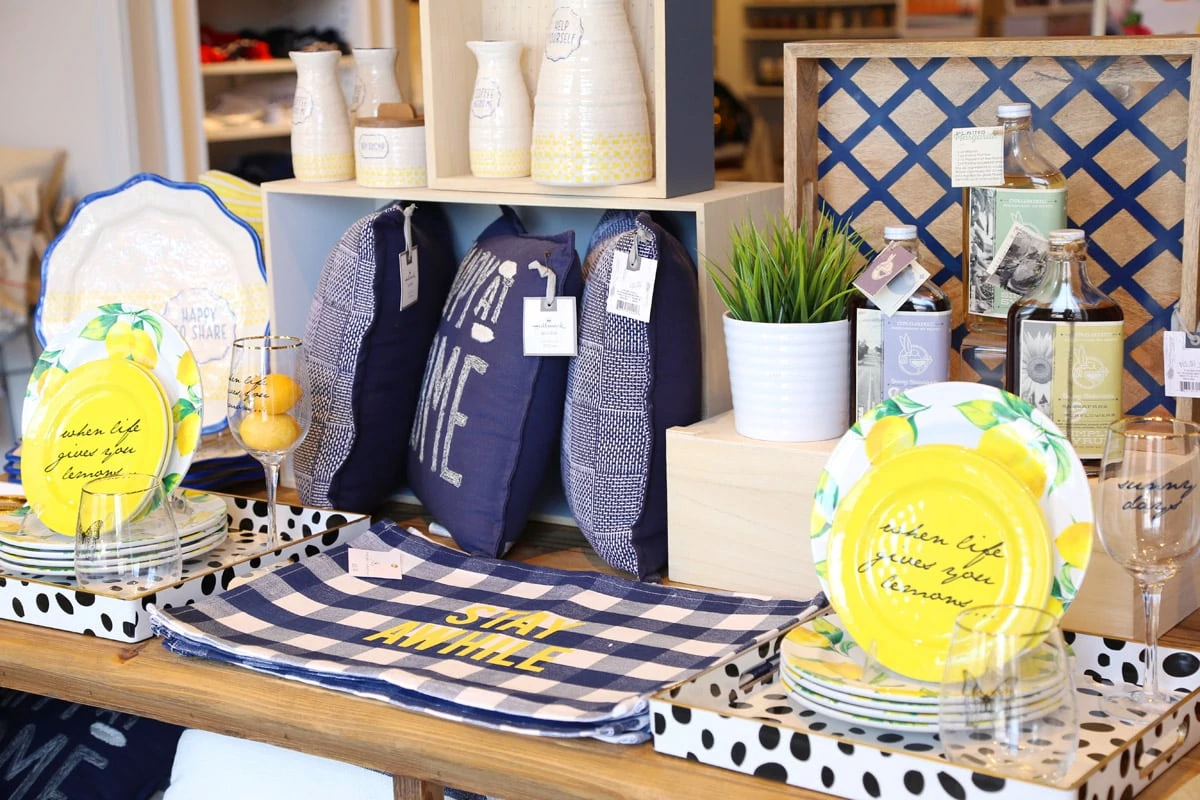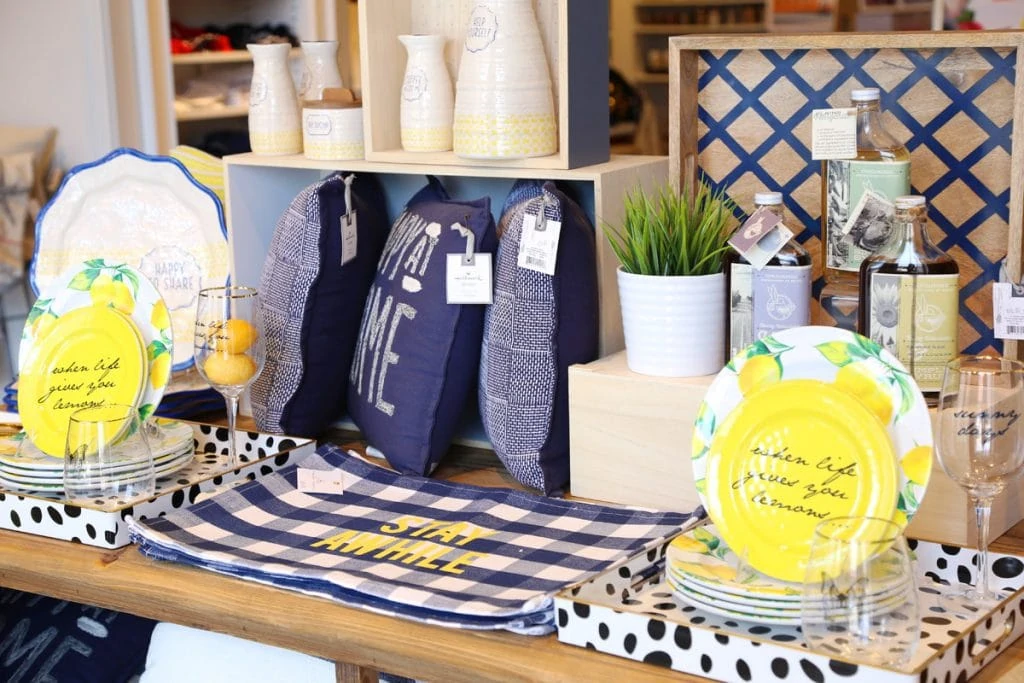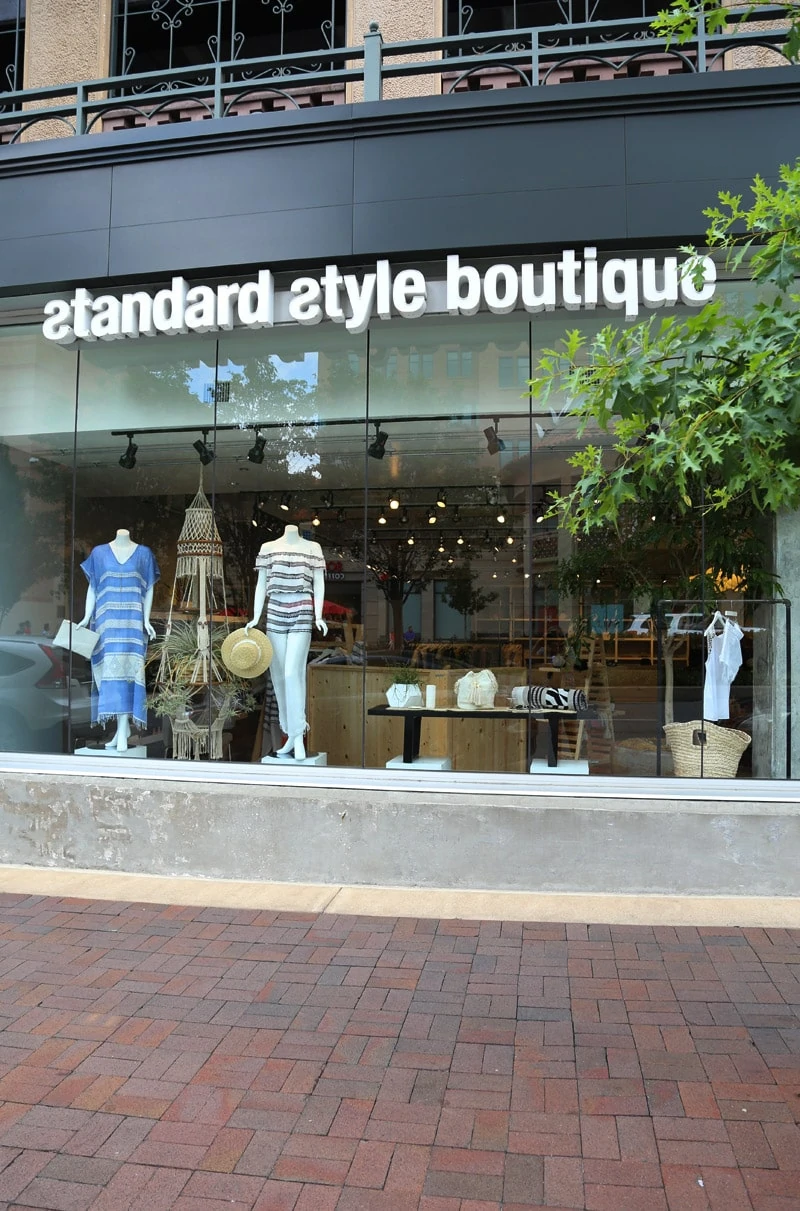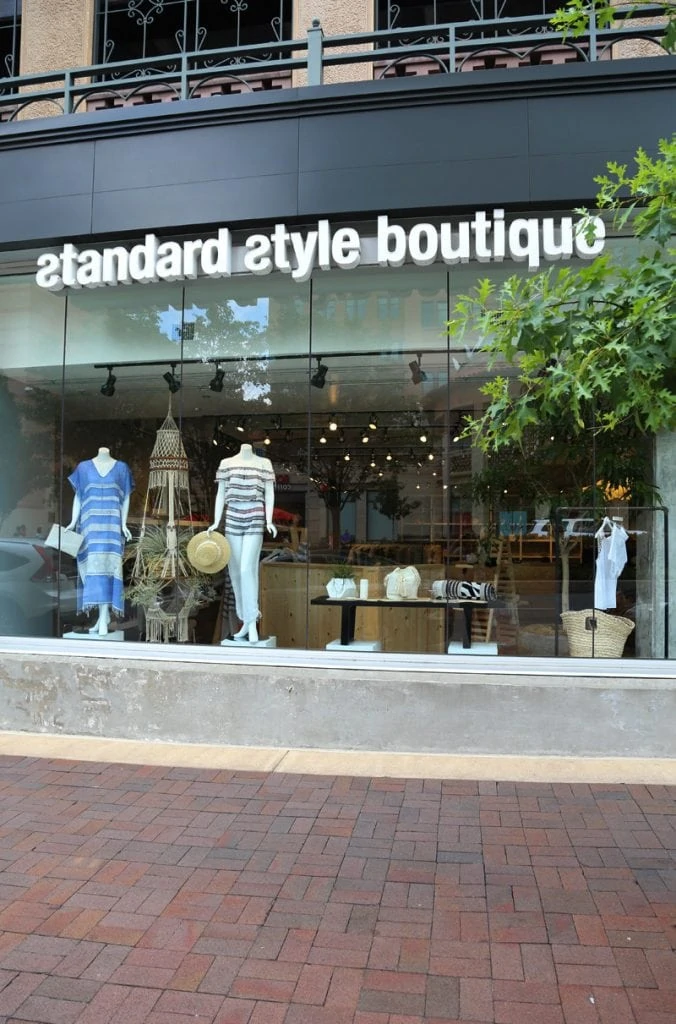 I ended up buying this candle (which is probably my new second favorite because it is beyond delicious), two pillows, a local candle, and another dough bowl. Because I needed another 😉 I honestly could have spent several more hours in the Plaza, but our agenda had us moving on to new places!
One thing is immediately clear when you're in Kansas City – their is a ton of city pride and it was amazing just how many people were wearing Kansas City gear! To be honest, it was a bit contagious!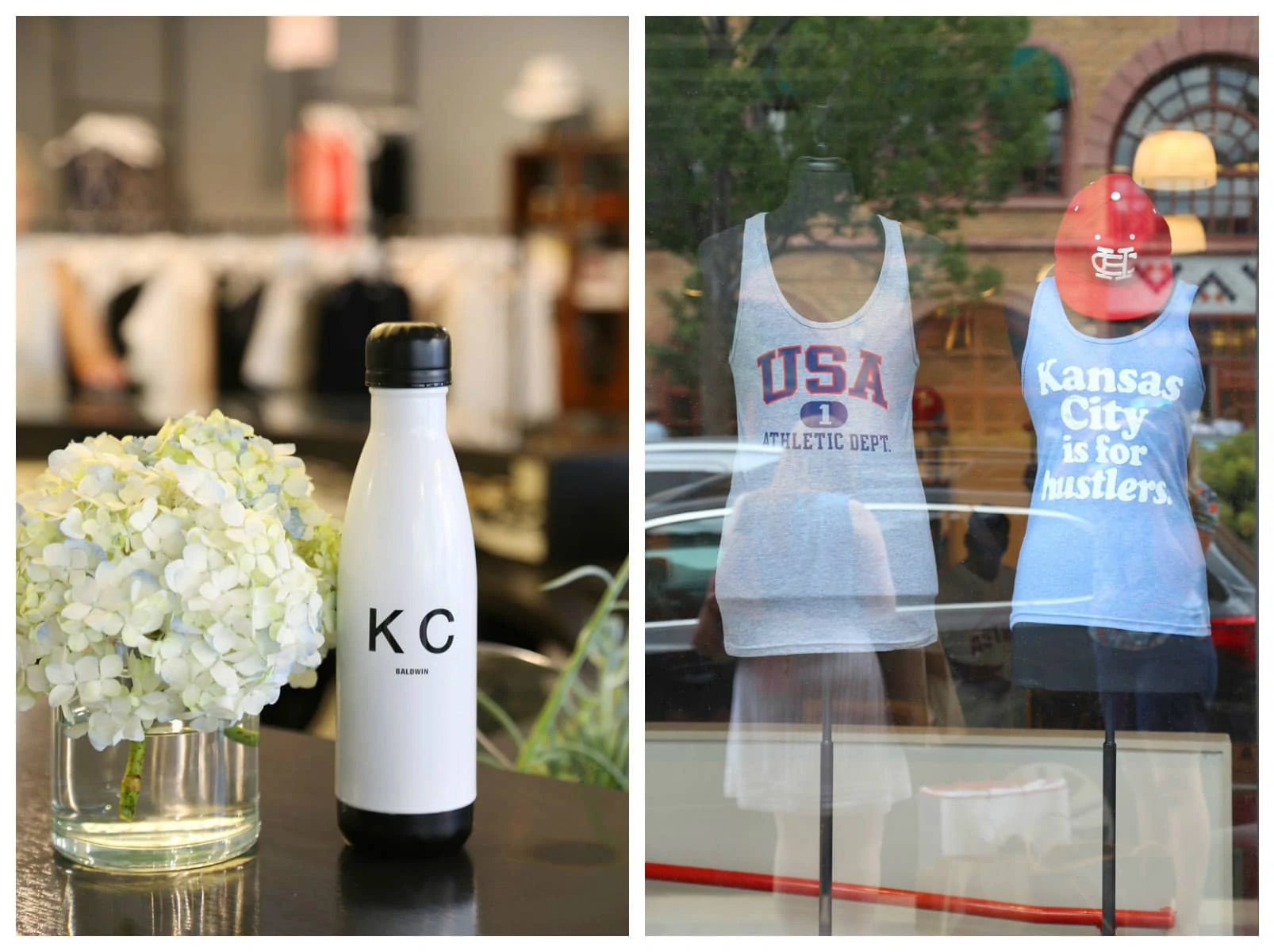 In addition to all the gorgeous stores in the Plaza, I was in awe of all the gorgeous flowers! These hanging baskets overflowing with petunias were literally on every single street corner.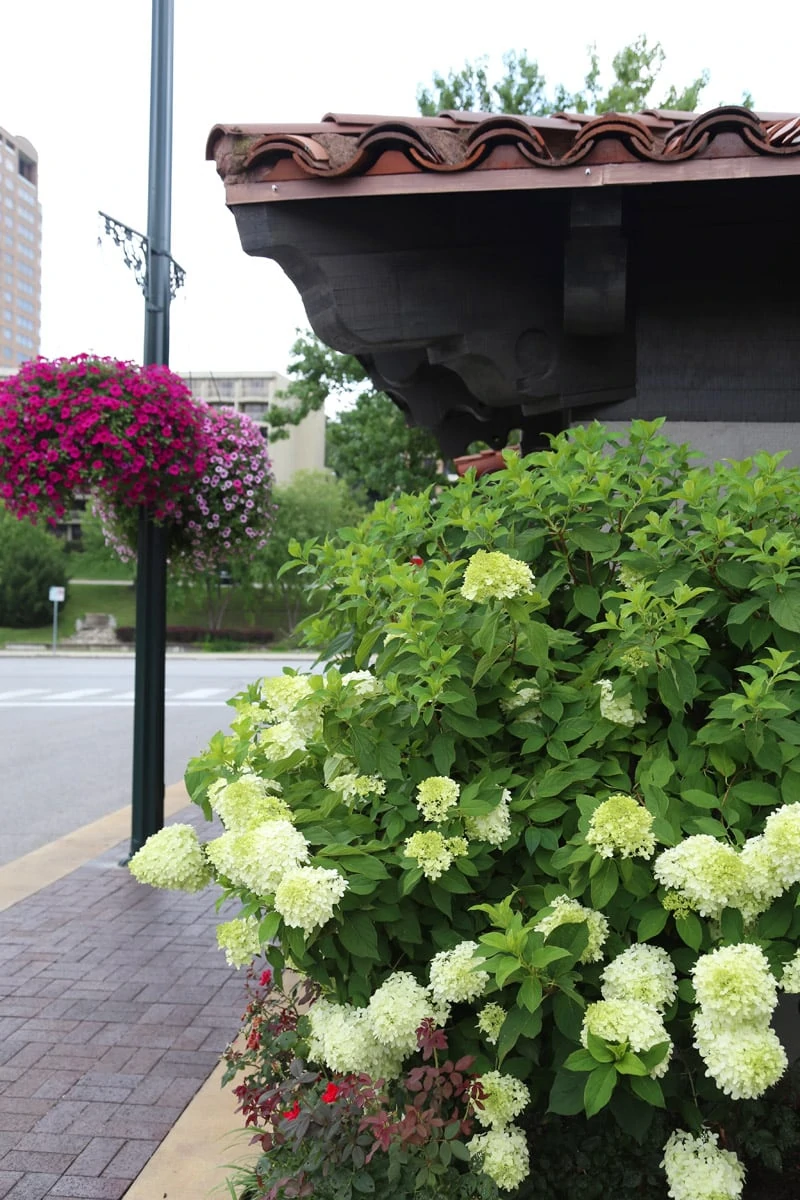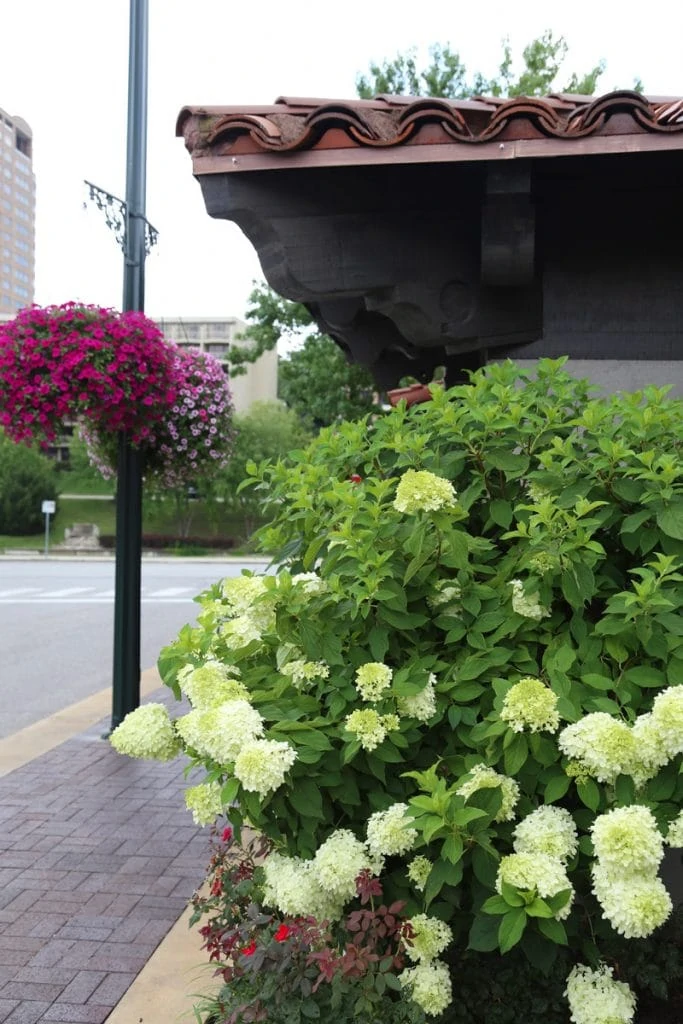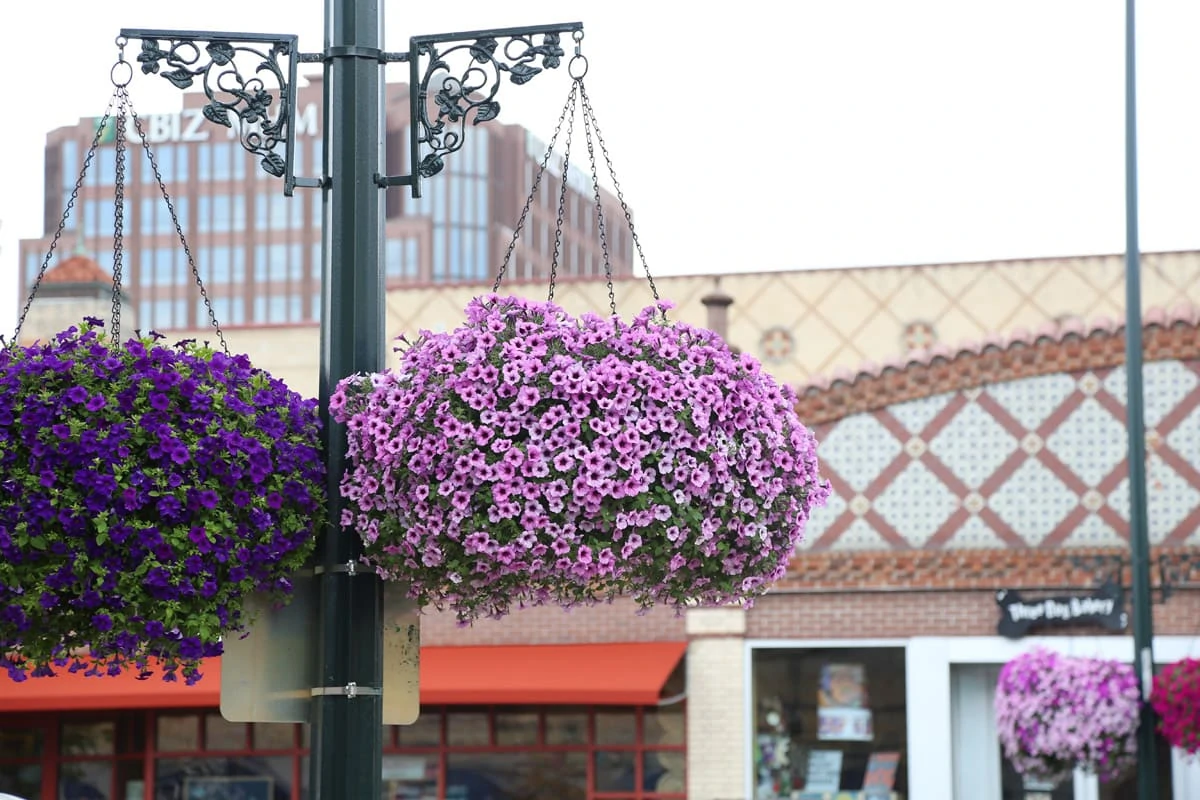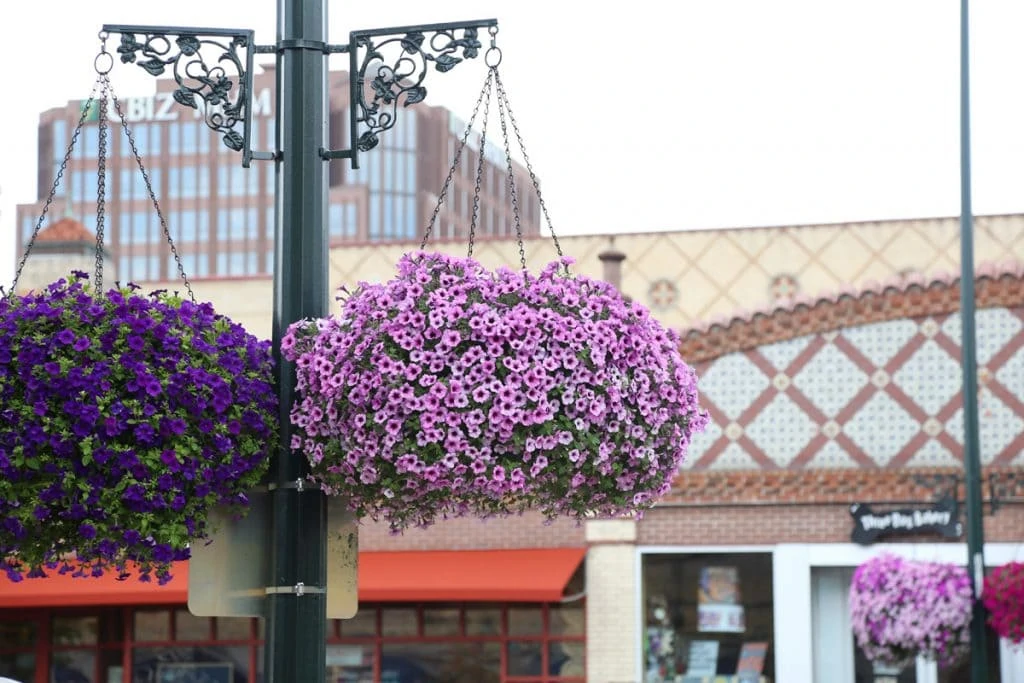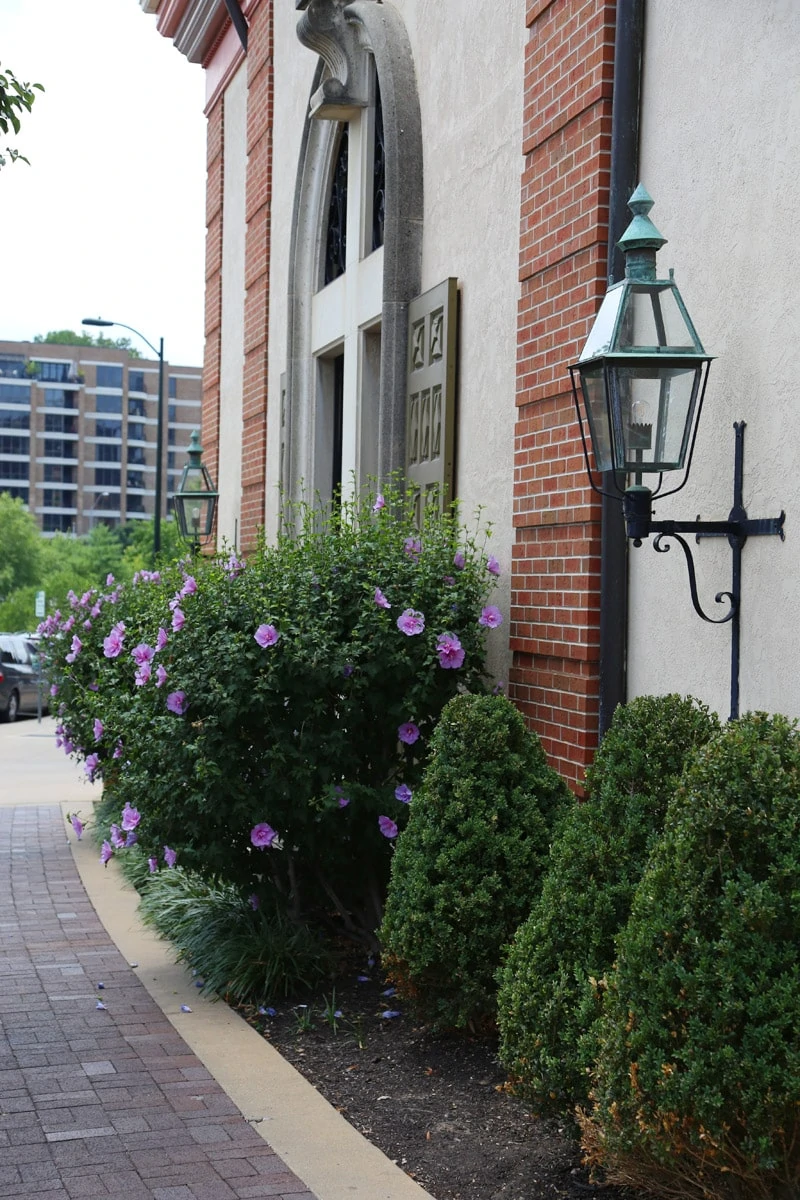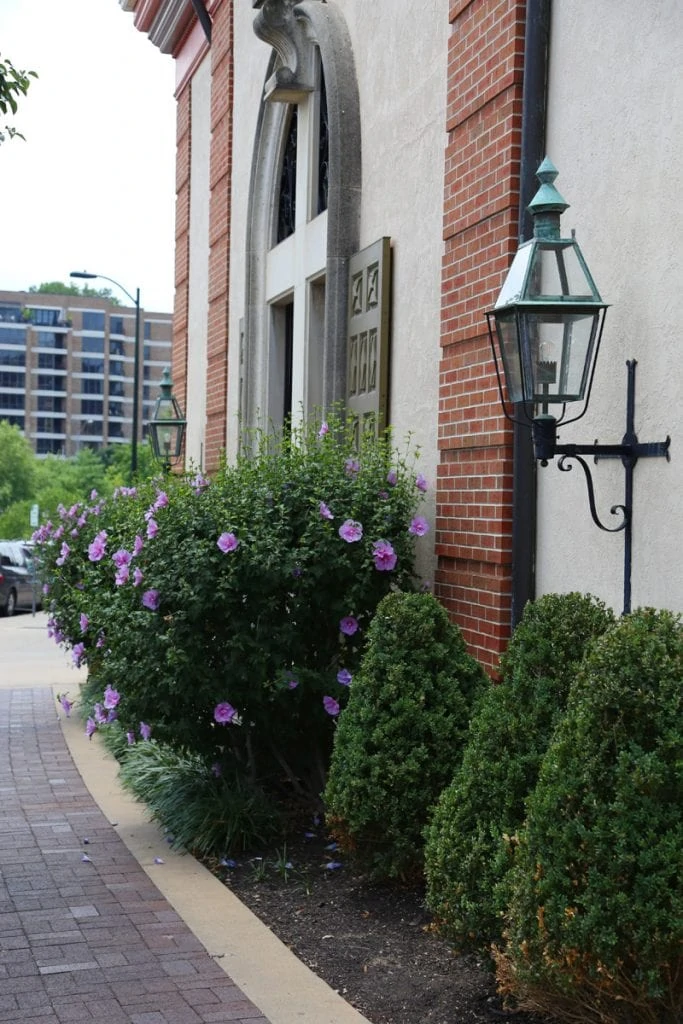 TORN LABEL BREWERY
After a few hours of shopping, we headed back to the Crossroads District to stop in at a few breweries. I was in heaven and it was fun chatting with co-owners at each of the places we stopped.
First up was Torn Label Brewing Co. This brewery is definitely off the beaten path, and at first, we almost didn't find it. It's definitely a light industrial area, but clearly an up-and-coming section of town that will bursting with bars, art galleries and boutiques in coming years.
We chatted with one of the founders, Travis, for a bit. He was actually a law school graduate that practiced before quickly deciding he wanted to go into the business of making beer. I'm always super inspired by people that go the non-"expected" route and follow a passion over a career that may seem to have more prestige. He mentioned that it was fairly common in the craft beer business to hear similar stories. Just another reason that I'll continue to drink craft beer 🙂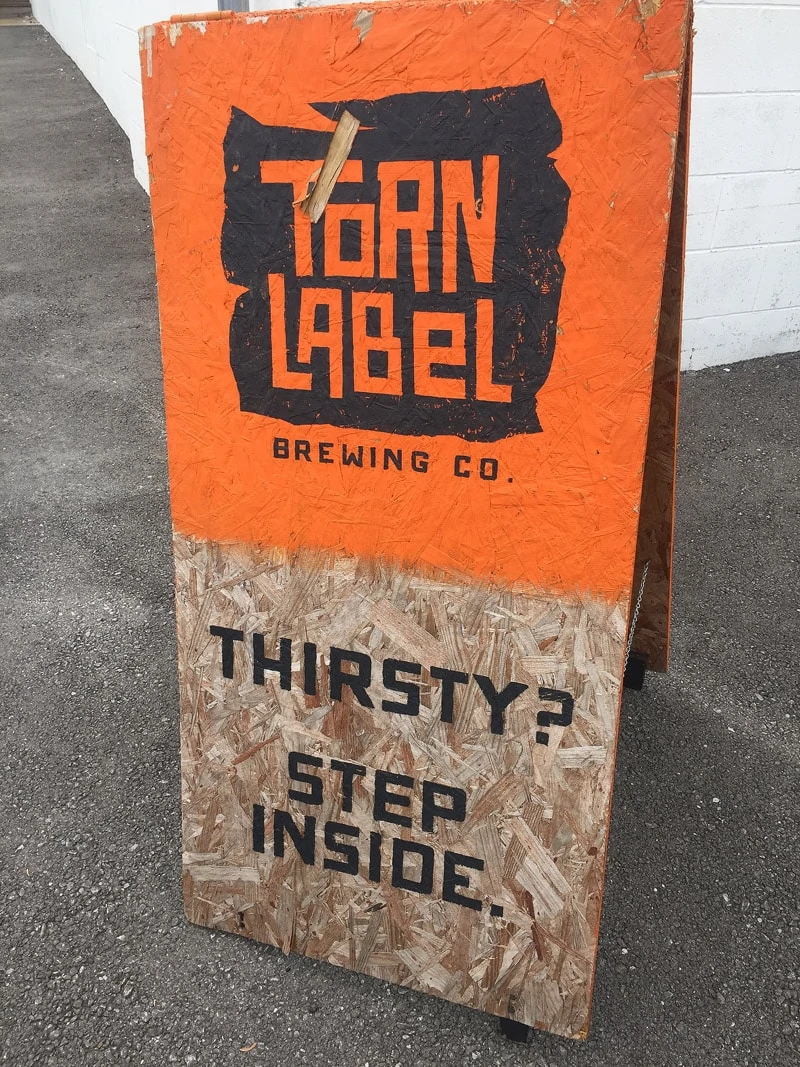 They had a really great outdoor patio, but it wasn't in use the day we went because it was crazy hot and humid out.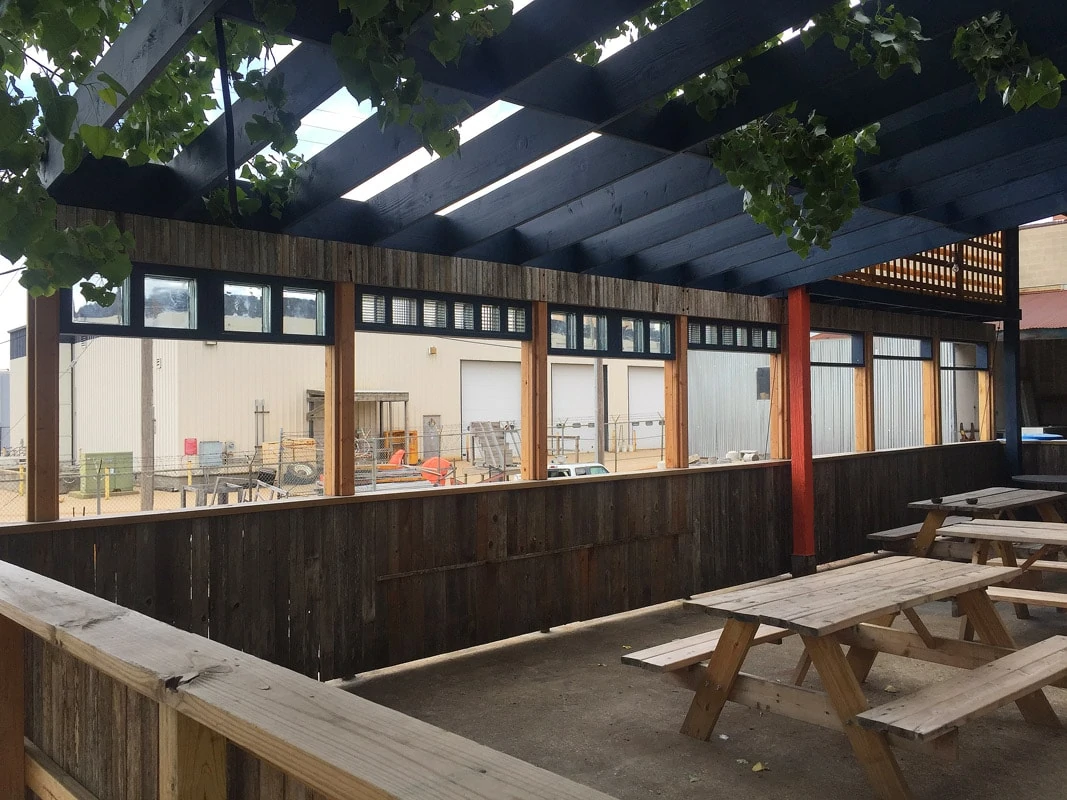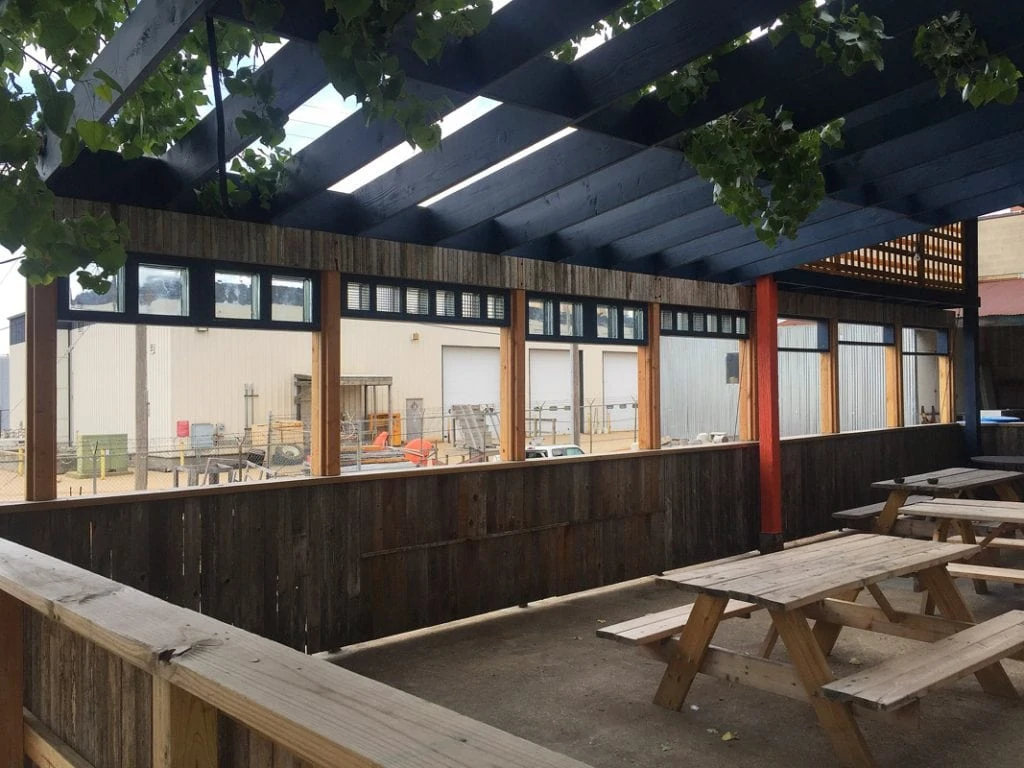 I thought these chairs legs were super cool for the tap!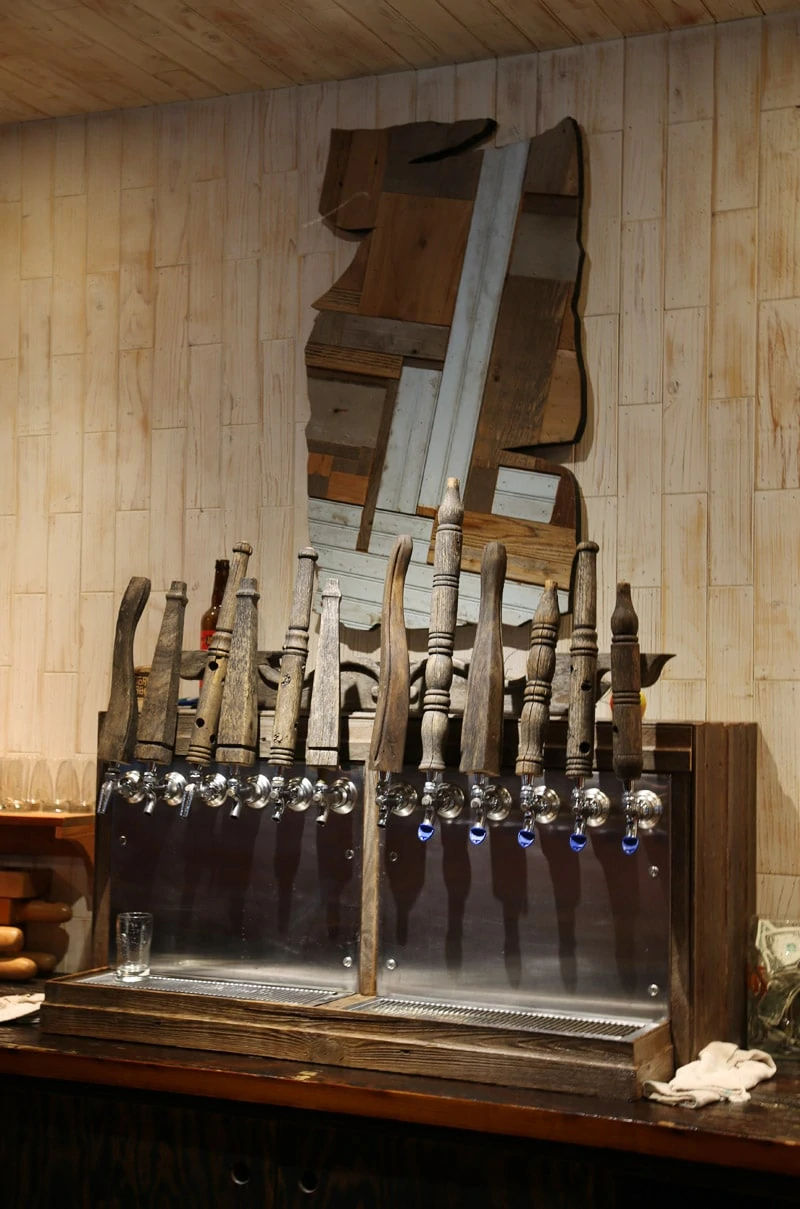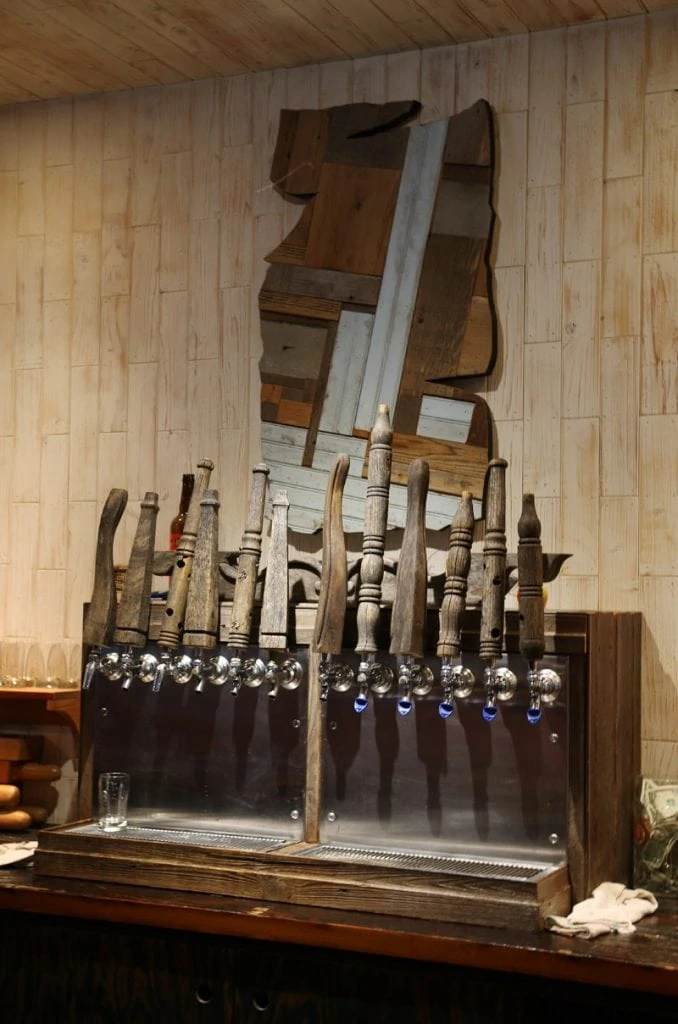 DOUBLE SHIFT BREWING CO.
Next up was Double Shift Brewing Co. Only a few blocks from Torn Label. Although they are only a few streets away, they all consider each other friends rather than competition. Craft brewers produce such a small amount of beer (in relation to the biggies of the world like Budweiser) that they all cheer each other on and visit each others breweries to provide feedback. I love that!
Double Shift reminded me of a German beer hall. Long picnic tables and benches with good beer on tap. I had the 'Don't Call Me Radio' IPA and it was delicious. After a drink, we took a tour of the brewery itself before heading to our last stop.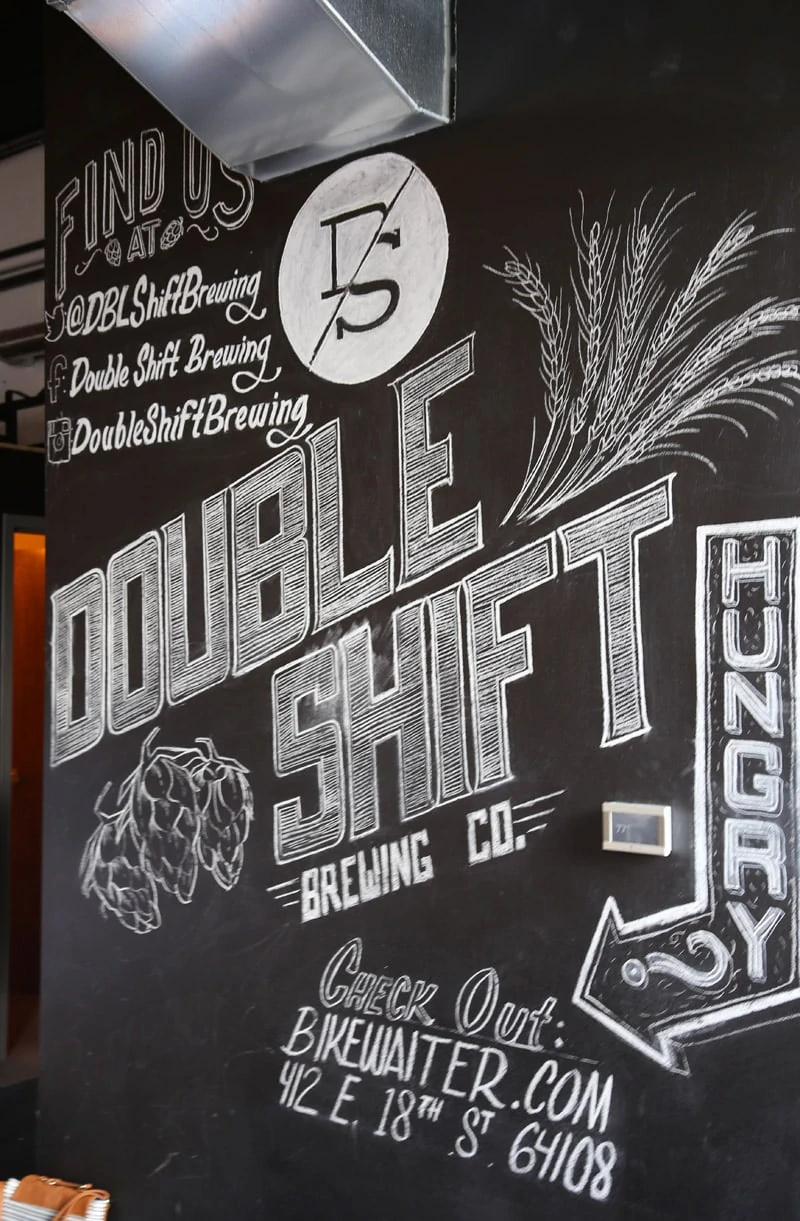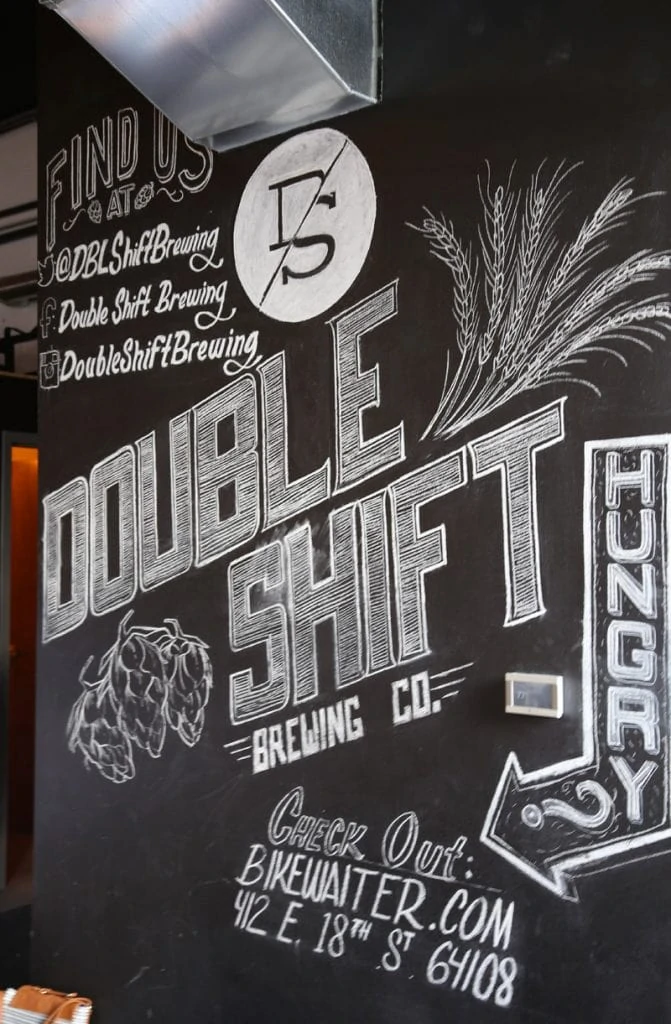 THOU MAYEST
Thou Mayest is a super cool coffee shop and happy hour spot. They were located directly across the street from Double Shift Brewing and had a great indoor and outdoor lounge area. They not only roast their own coffee beans, but they also ship their beans around the country! I would totally use the words 'hipster' and 'cool' when describing Thou Mayest, but then again, I'm probably too old to be using either of those words appropriately.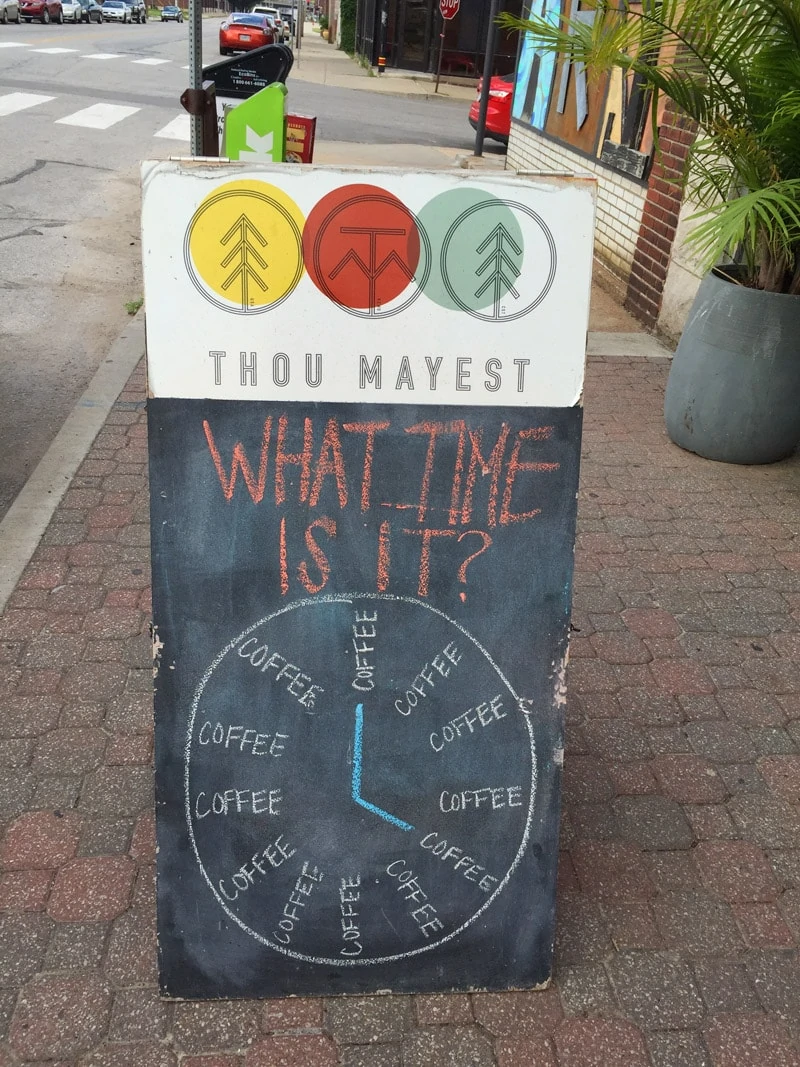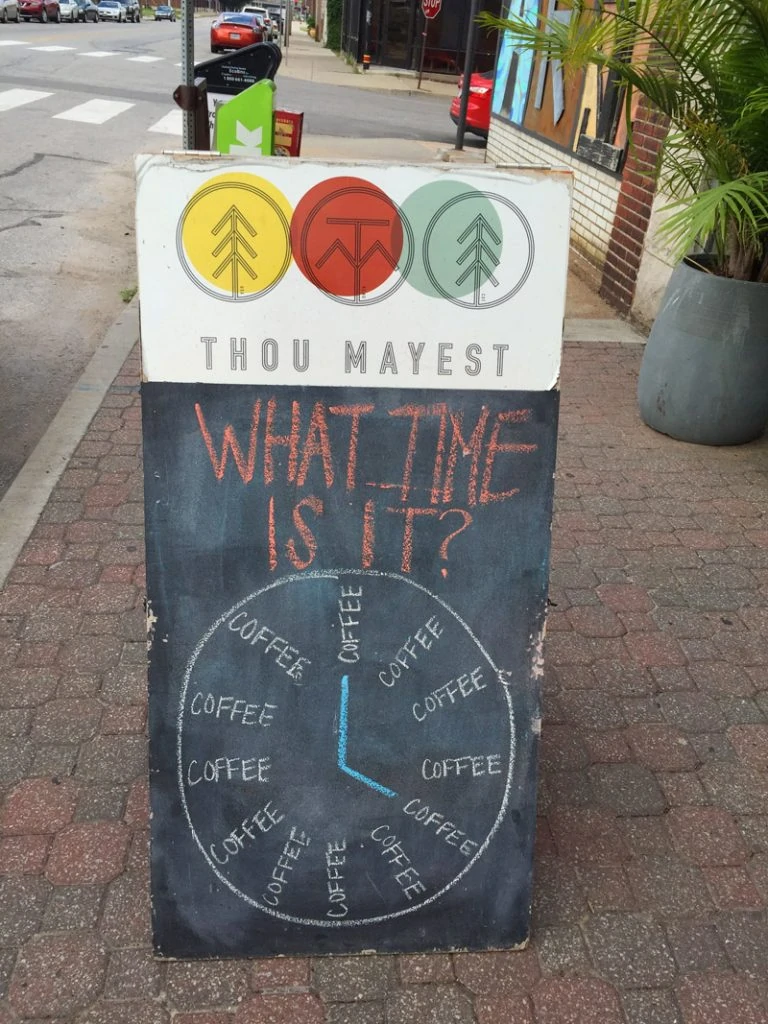 The whole vibe was very Pacific Northwest-ish and we were all jamming along to their music, which at the time, was more rap than grunge. I loved the camping-style decor and overall energetic vibe of the place.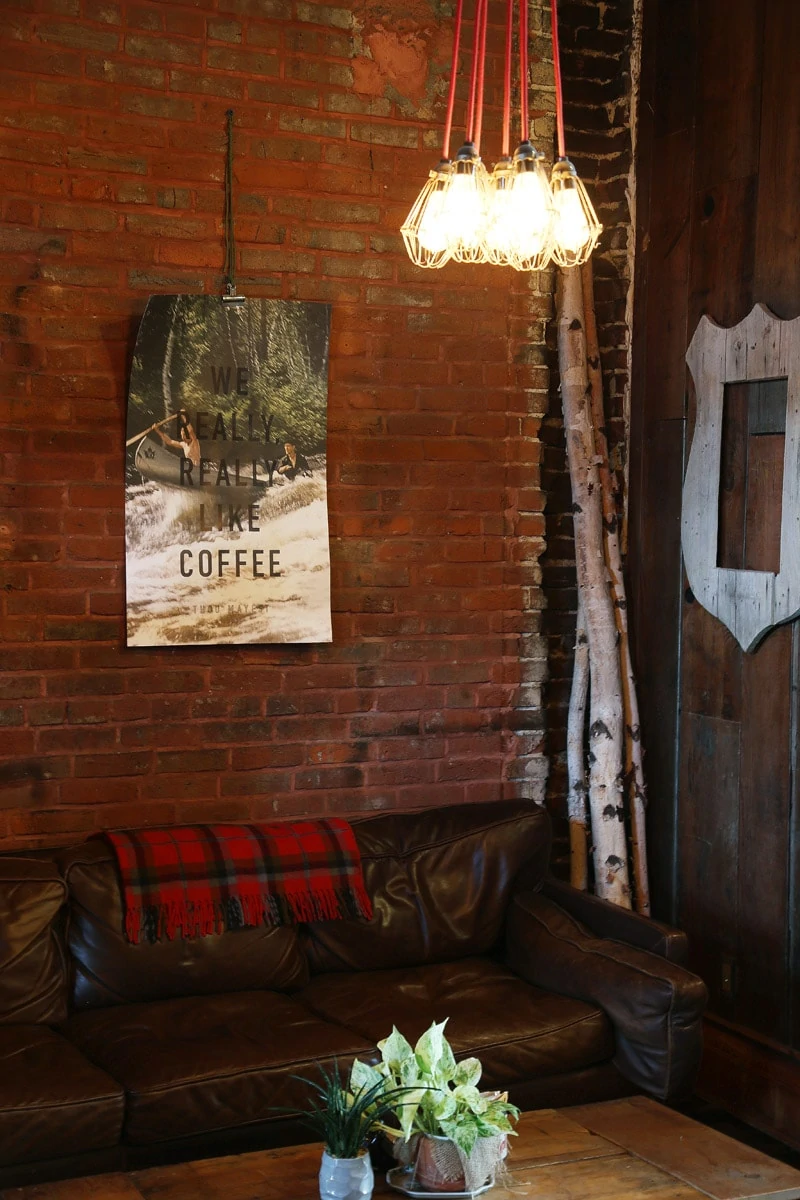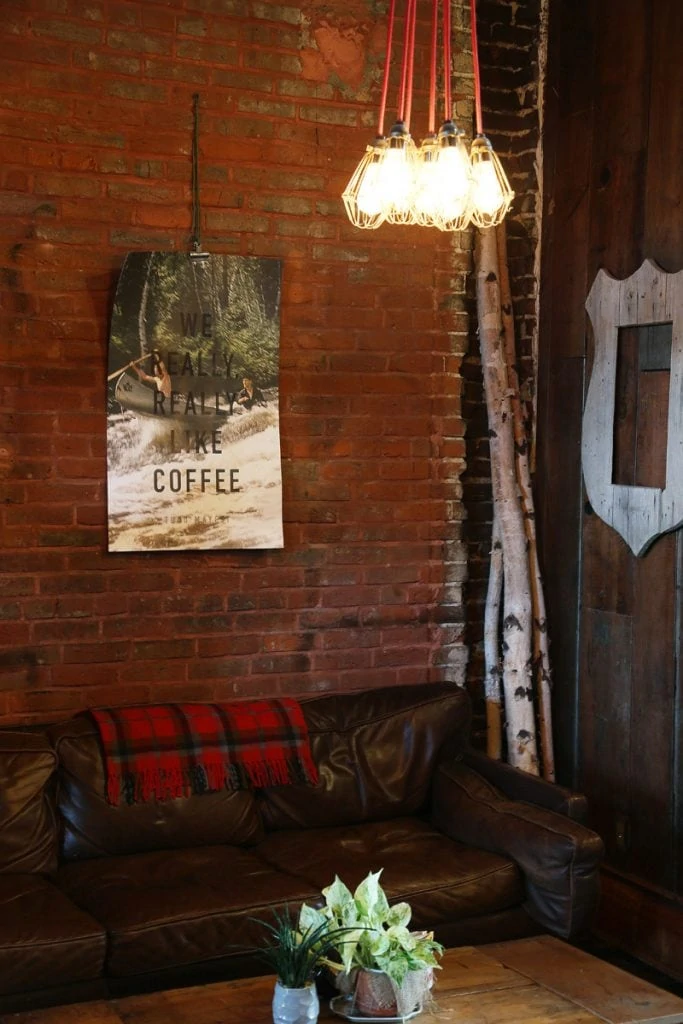 Our happy hour consisted of delicious (strong!) cocktails, coffees and some pastries. I only tried the spicy chocolate donuts and they were delicious!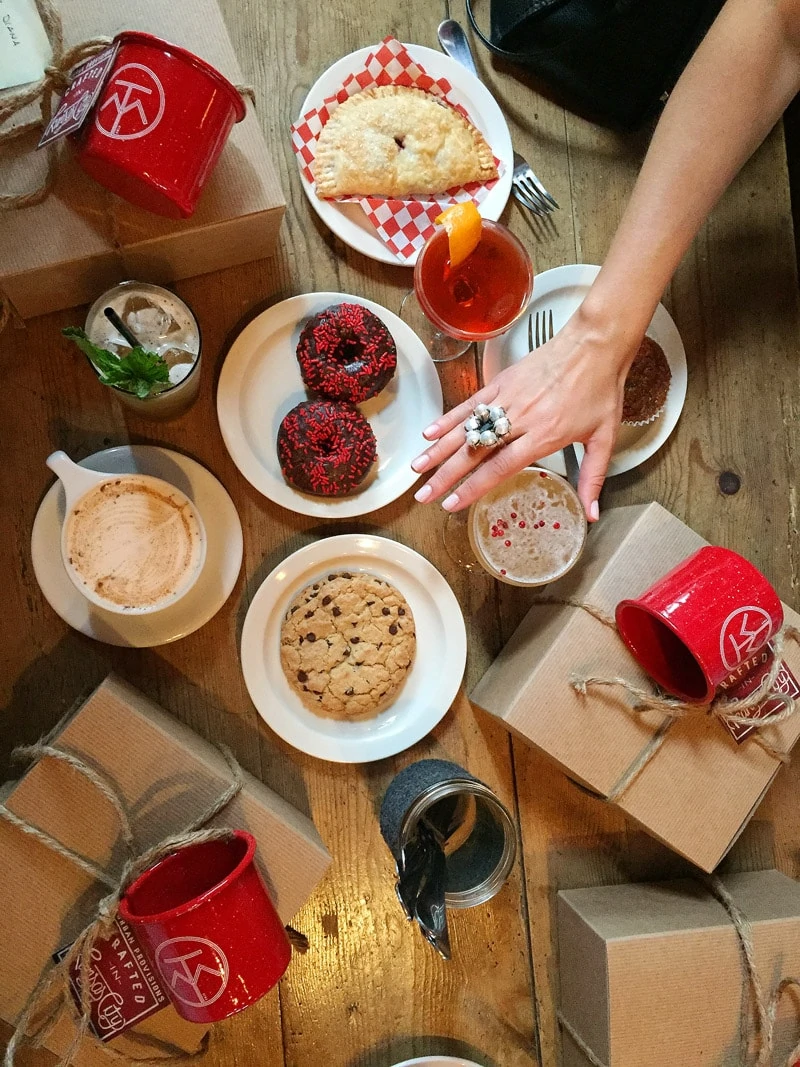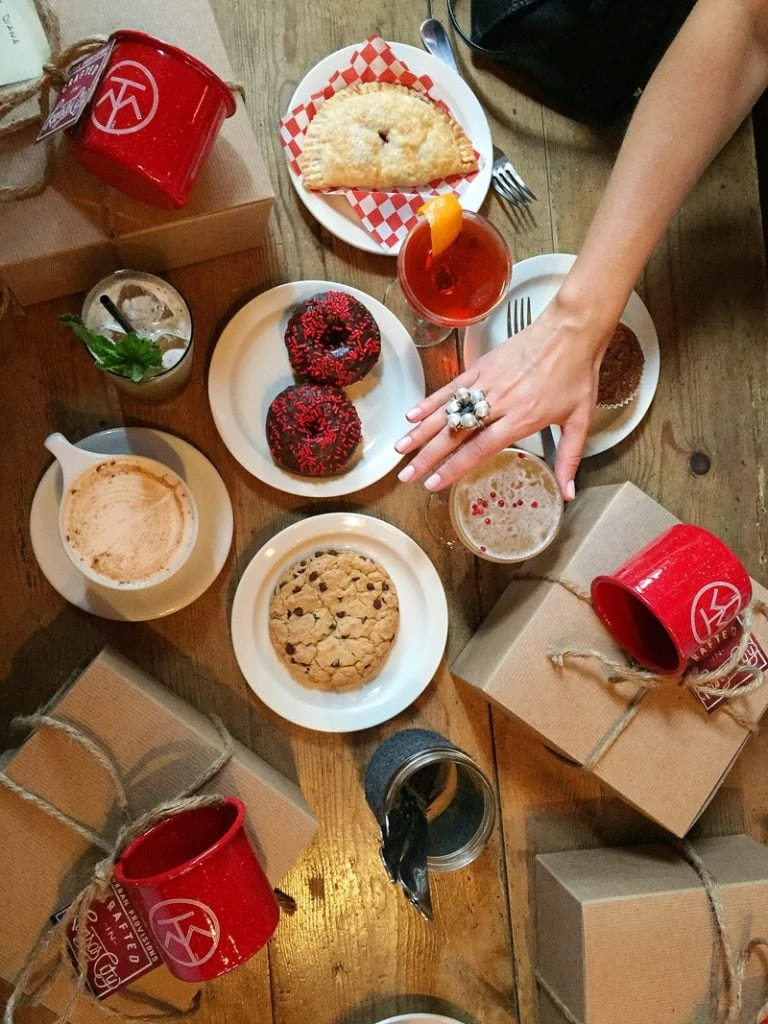 They had the coolest outdoor lounge area and they left me wanting a vintage locker like this one!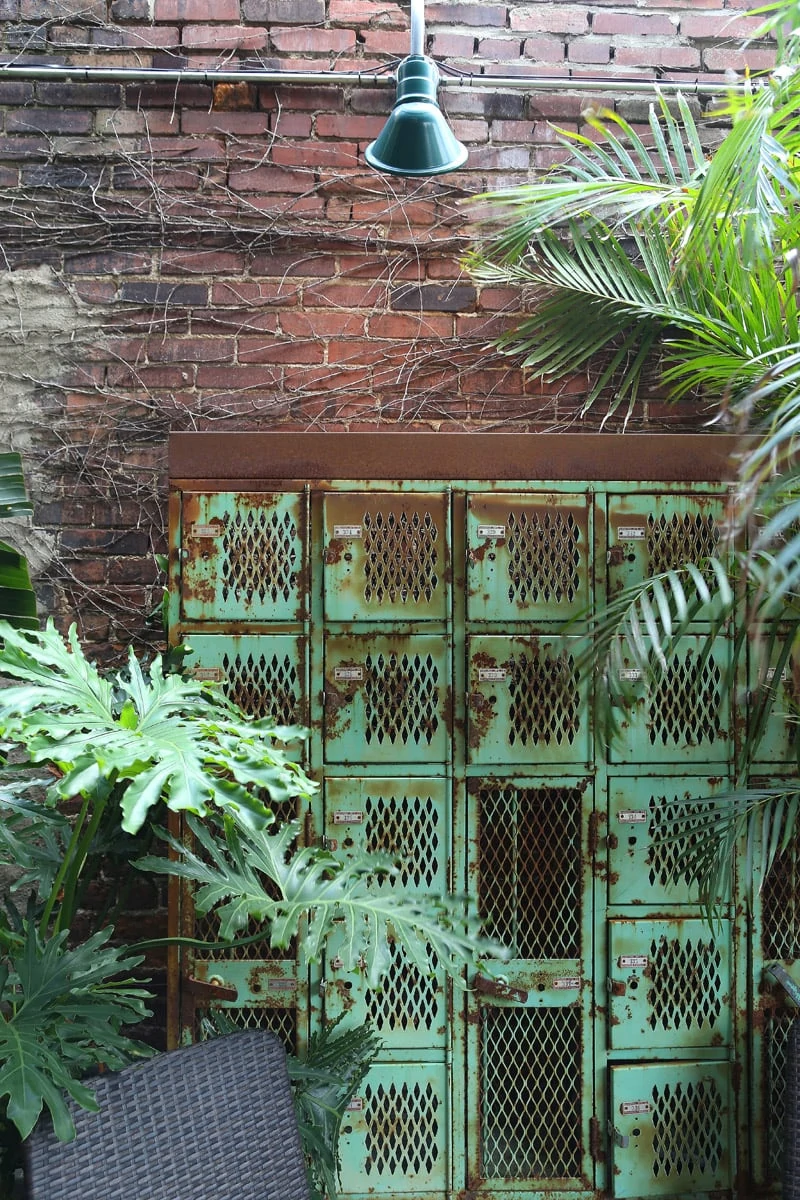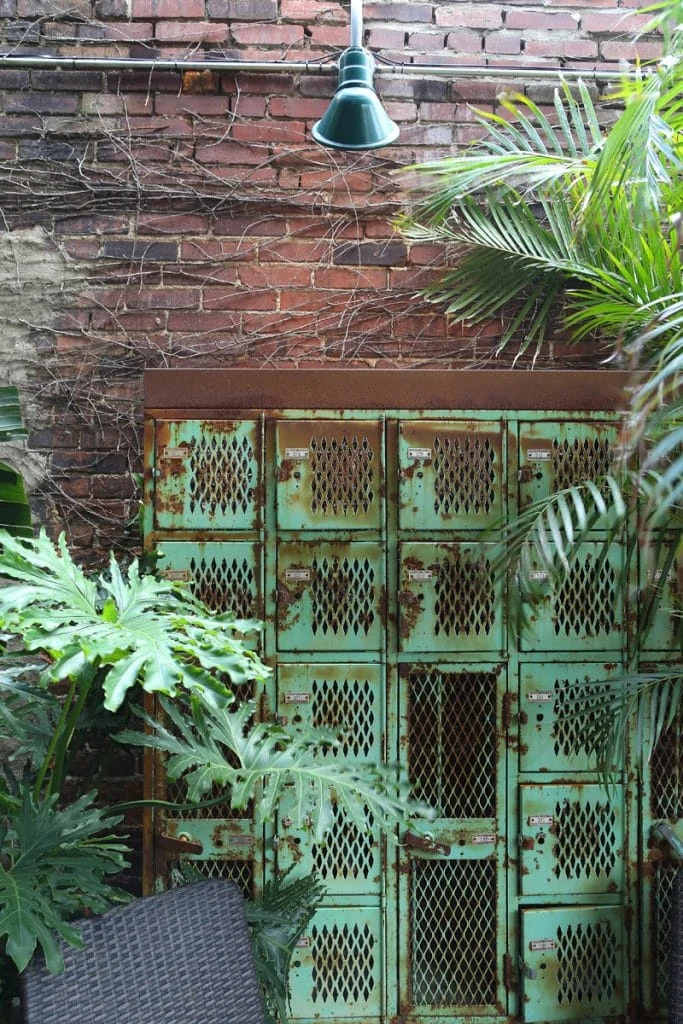 After wrapping up our happy hour festivities we headed towards the World War I memorial. Although we didn't get time to explore, there is a lookout point on the property with a great view of the Kansas City skyline. I've heard the memorial and museum are another great stop so we'll have to add it to the list next time we're in town.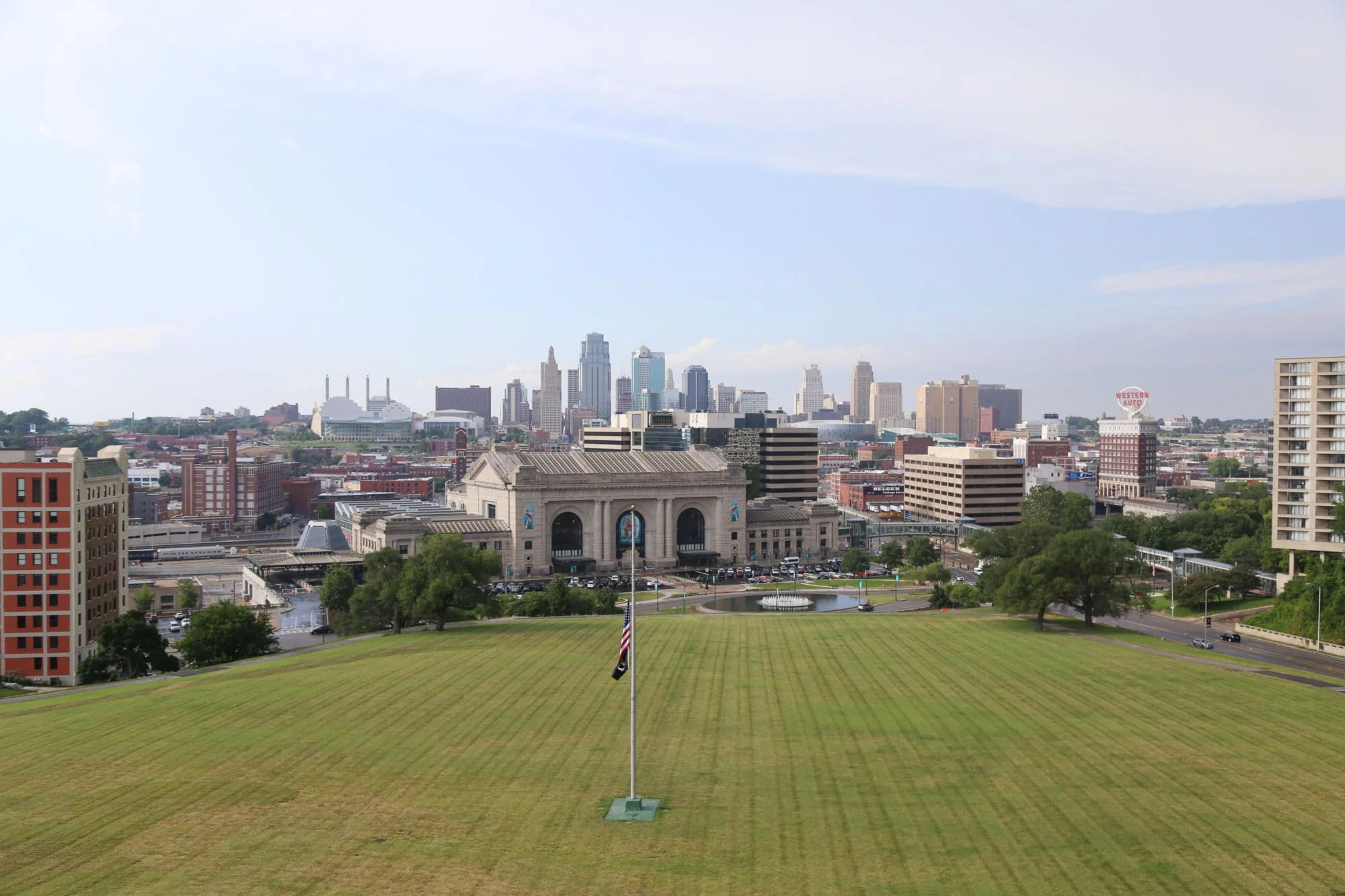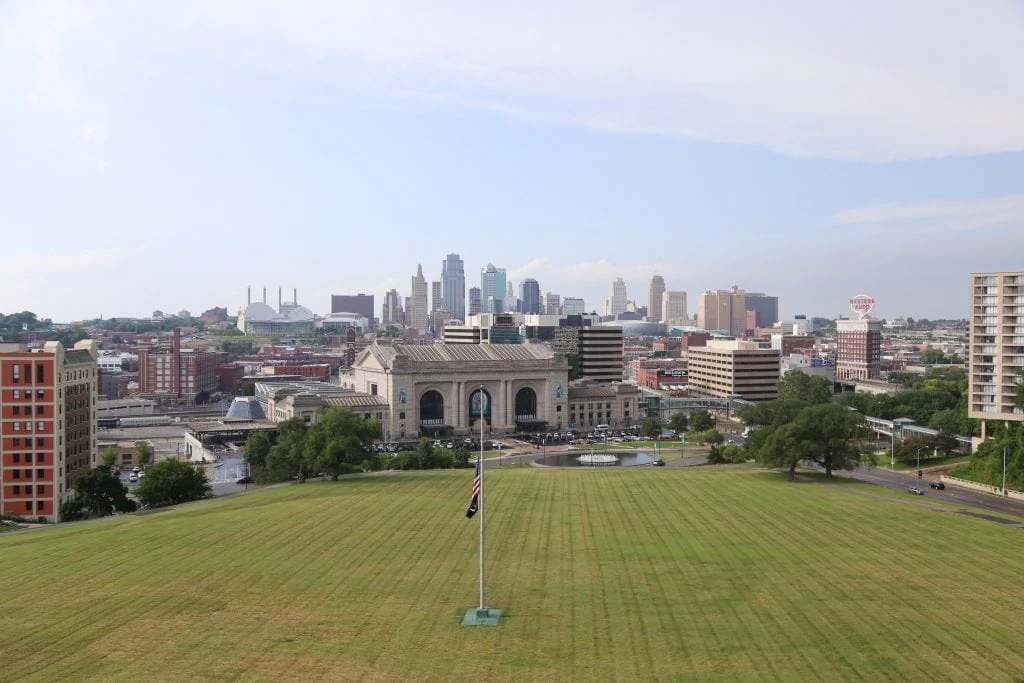 JACK STACK BARBECUE
After a quick refresh at our hotel, we headed off to dinner at Jack Stack Barbecue. As some of you may remember, my husband is a huge barbecue fan. When we were in Kansas City last winter for a football game, our meal was of equal importance to him. And that's saying a lot when comparing it to football 😉 When he heard that we went to Jack Stack for dinner, he was immediately jealous and wanted all the details. With all that being said, I've been to a lot of barbecue joints. This one is definitely on the more upscale vs. dive side.
Red brick, stone and a navy door? Congrats Mr. Jack Stack, you officially just stole my heart.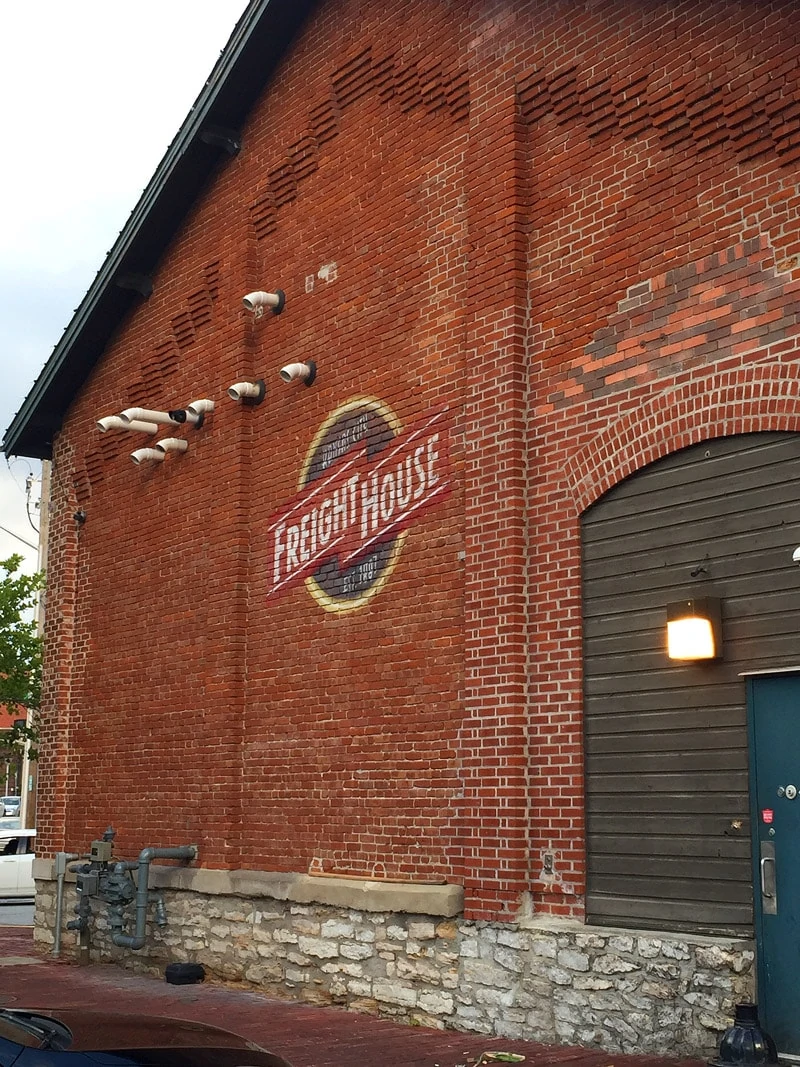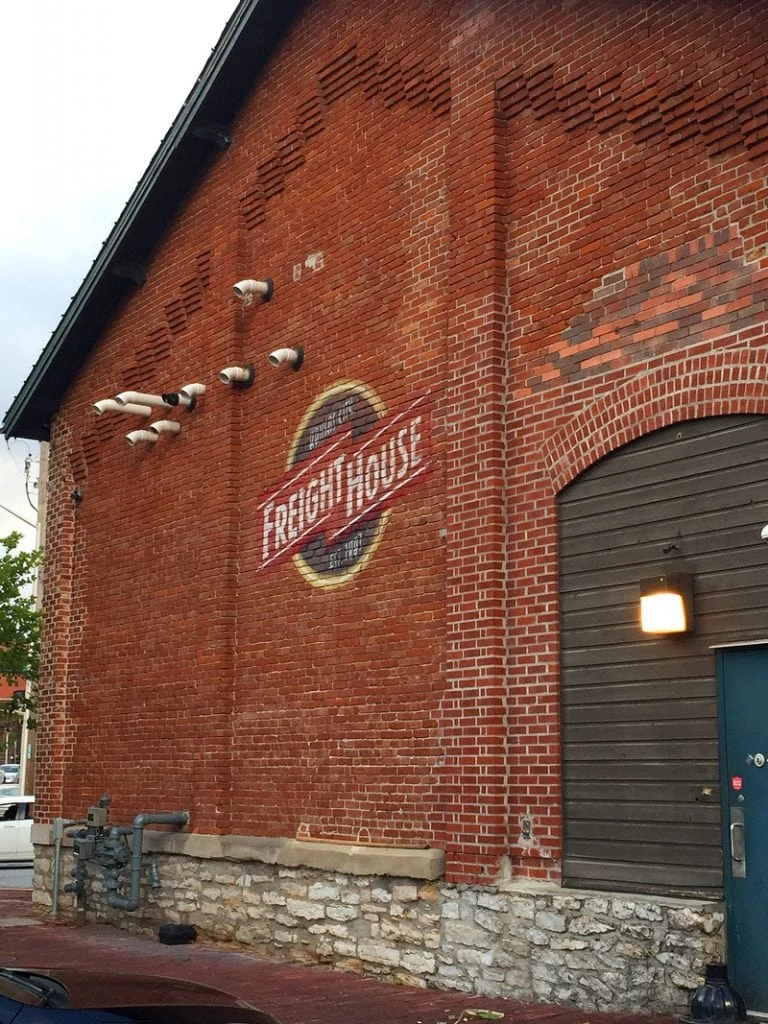 It was really dark inside, so I don't have a lot of great photos, but I will say the food was phenomenal. At the recommendation of Carolyn from Visit KC, I veered off the traditional barbecue menu a bit and had the barbecue shrimp. It was beyond. Highly recommended!
And that's a wrap for Day 2! We fit so many amazing things into our agenda that it was hard to even pick a favorite! I'll be back next week with our Day 3 recap. A big thank you to Visit KC for their hospitality and for sponsoring today's post as well as all the great people at MMGY for ensuring we had an amazing trip.
I'll be back later this morning with a fun 'garden tour' with some fellow blogging buddies. See you then!
If you would like to follow along on more of my home decor, DIY, lifestyle, travel and other posts, I'd love to have you follow me on any of the following:
Pinterest / Instagram / Facebook / Twitter / Bloglovin' / Google
disclosure: some affiliate links are used in this post