Welcome to this week's edition of my Travel Files. In January of this year, my husband and I had the opportunity to go on a once-in-a-lifetime trip sailing the British Virgin Islands. This took our experience cruising to a whole new level!
We flew from Omaha to Chicago to San Juan, Puerto Rico to Tortola. From there, we took a boat to get to the resort we would stay at the first night: Bitter End Yacht Club. This is one of the coolest places we've ever stayed. The grounds are gorgeous (albeit, more naturally landscaped than your typical luxury resort). It just felt like legit Caribbean island living.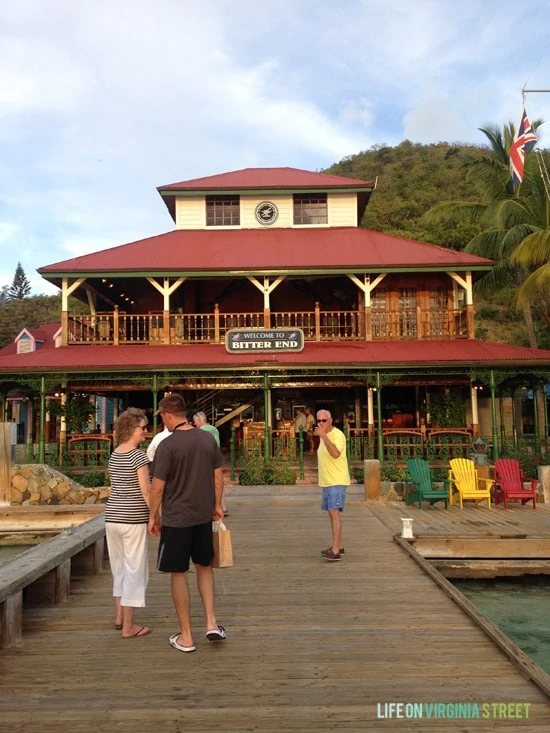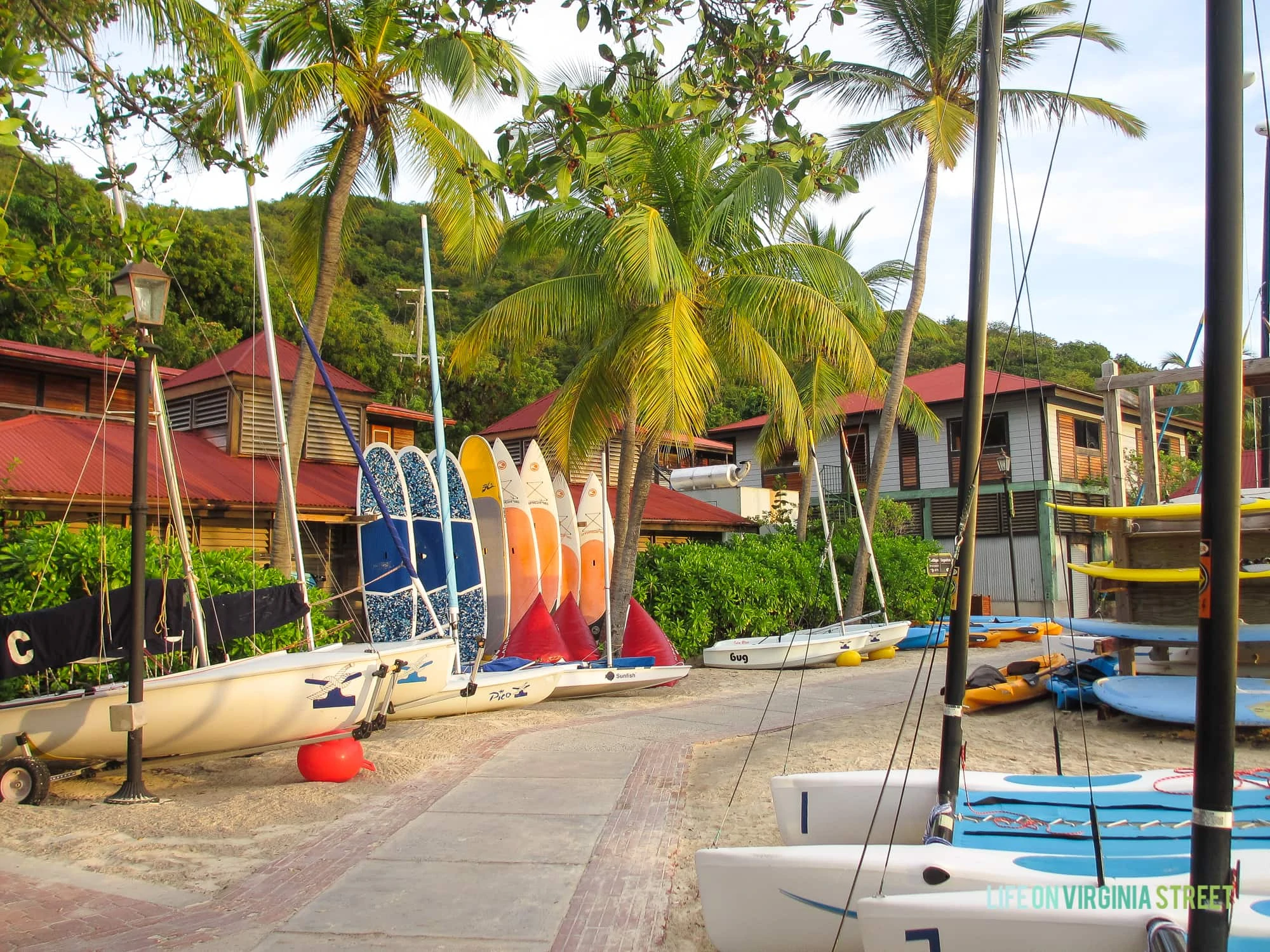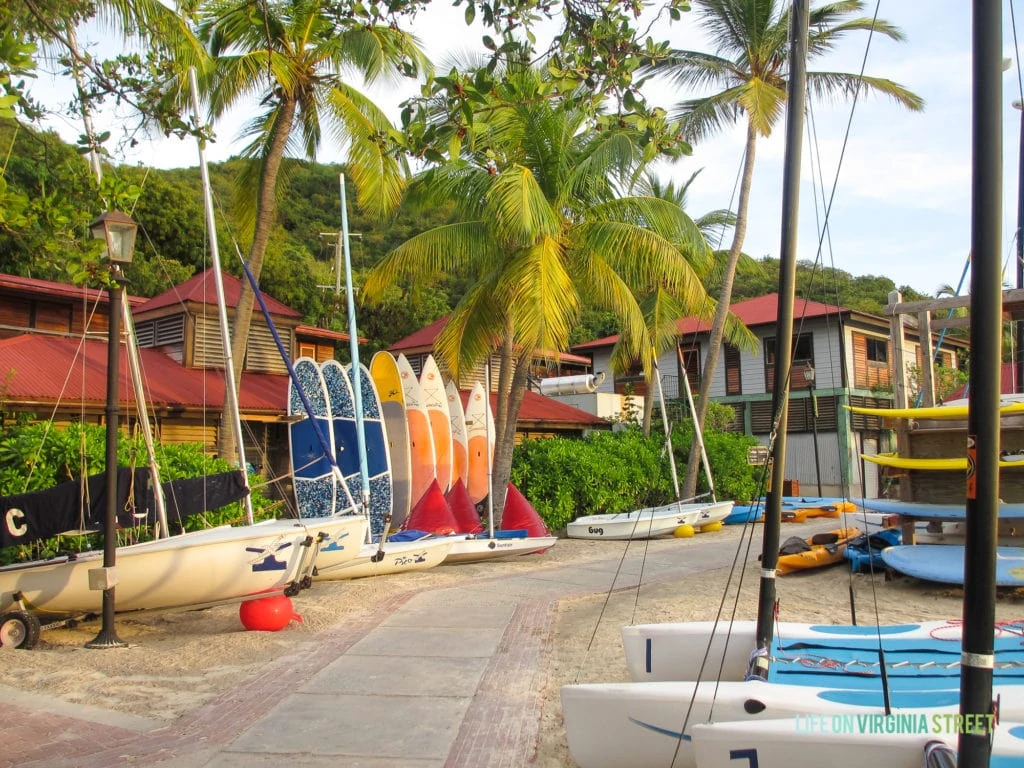 The rooms are practically treehouses (you even have to hike up multiple levels to get to your room). All the rooms had wraparound balconies with gorgeous views and hammocks to relax in. We wish we had more time to enjoy the room and grounds! The resort just felt so exclusive, mellow and relaxing. Exactly what we were needing!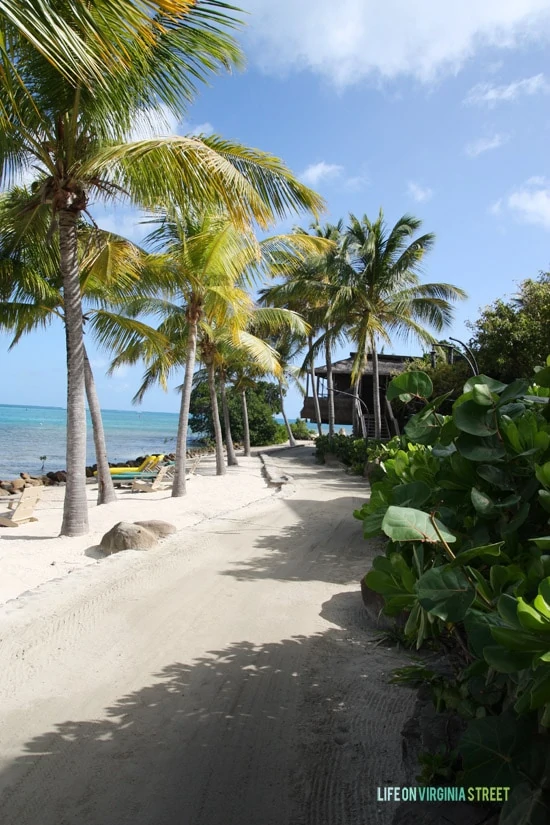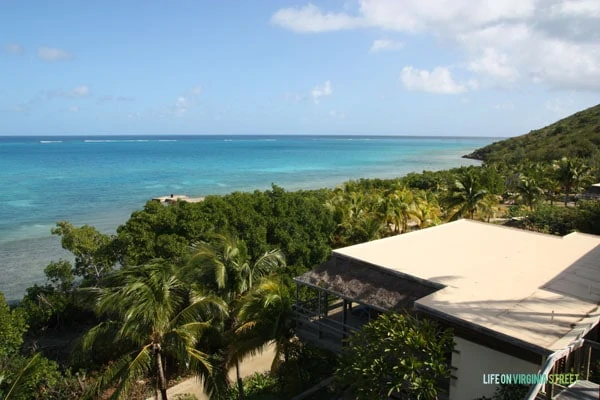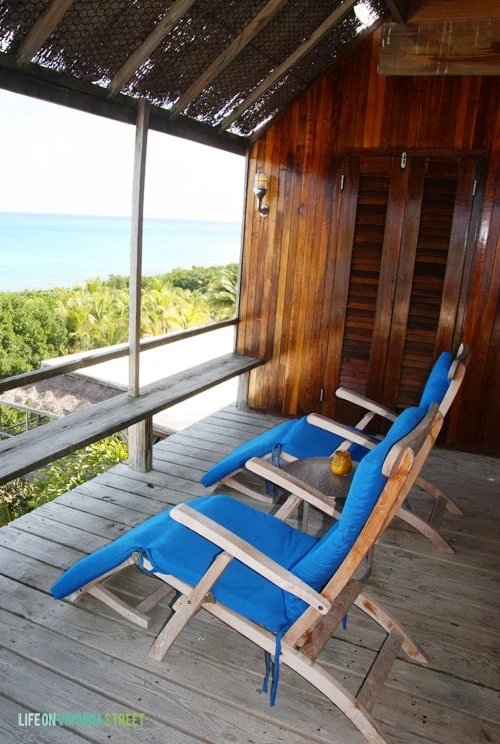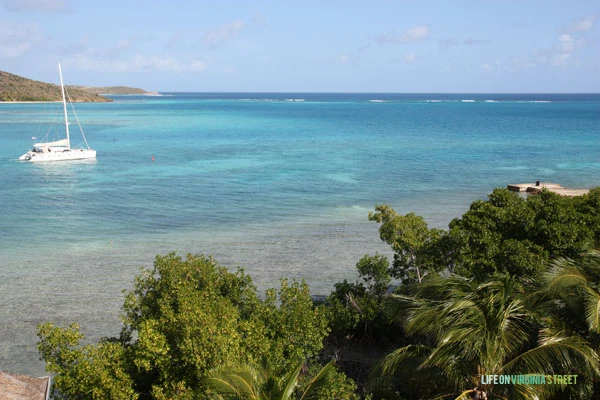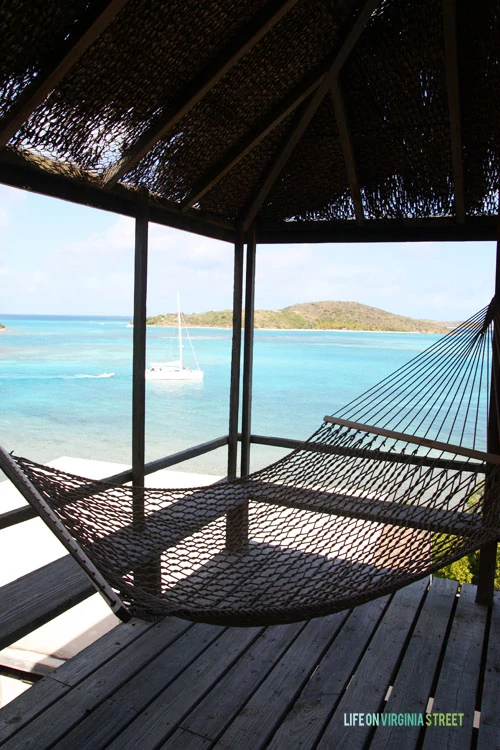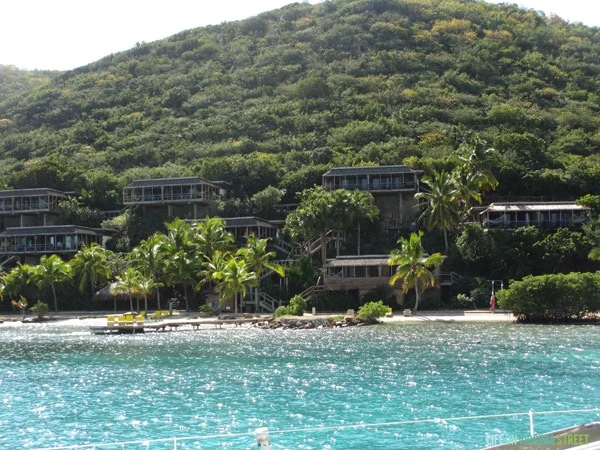 After the first night we had breakfast at the resort and then headed to our catamaran that we would be living on for the remainder of the trip. We were traveling in a group of fifty or so other adults that were all part of the same incentive trip we were on. For the group, there were three catamarans, a sailboat and two luxury yachts. Although we were one large group we were mostly confined to the group on our catamaran. You pretty much become a family with the strangers or those you may not know well very quickly. The catamaran was such a fun way to experience the British Virgin Islands!
Our catamaran was Zingara and we had an incredible crew (Rachel, JJ, Lisa and Rich)! You are essentially on board 24 hours a day unless you're in the water or off on another boat for dinner so your crew and shipmates are important 🙂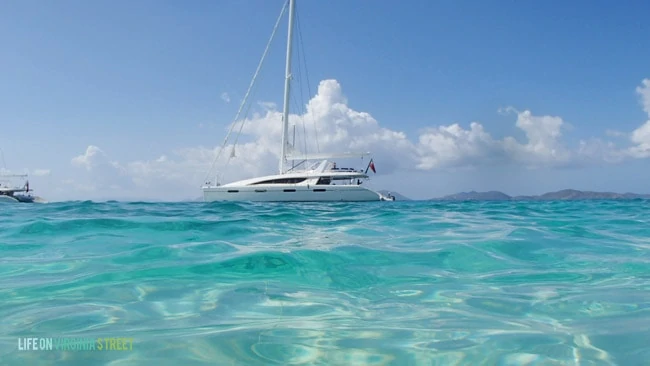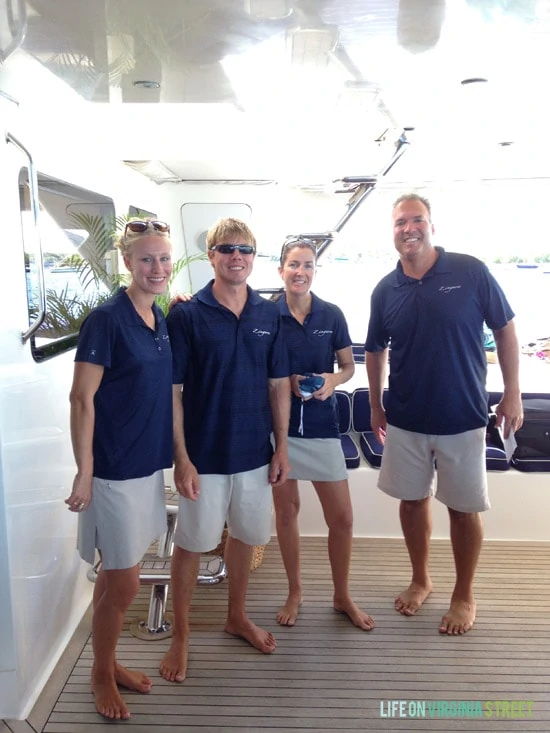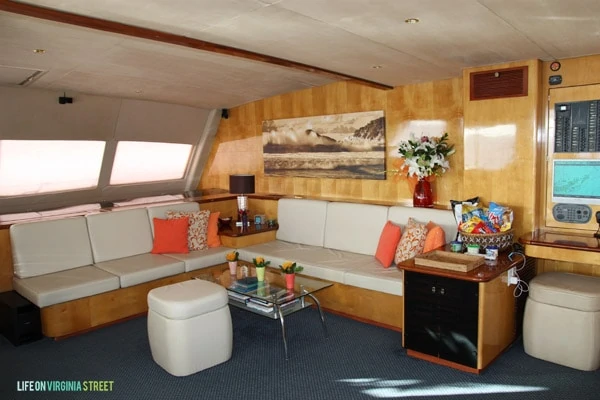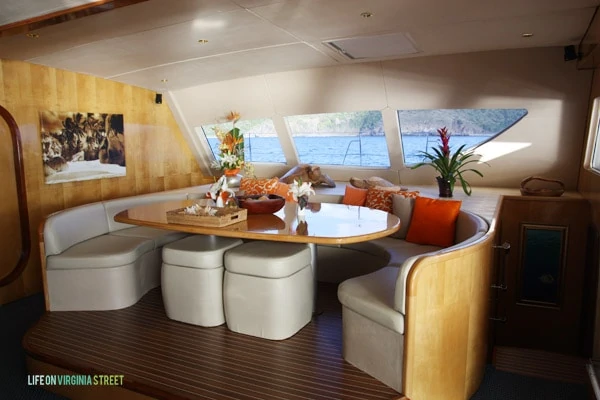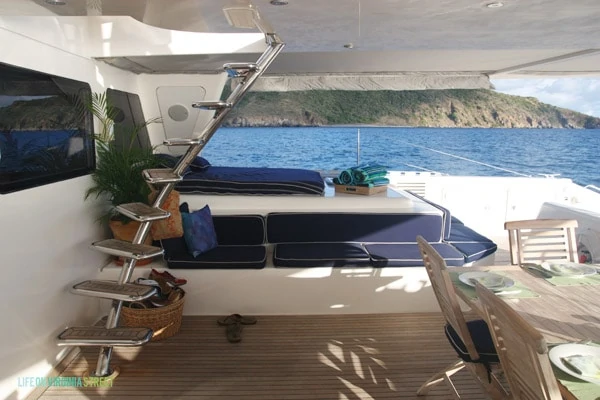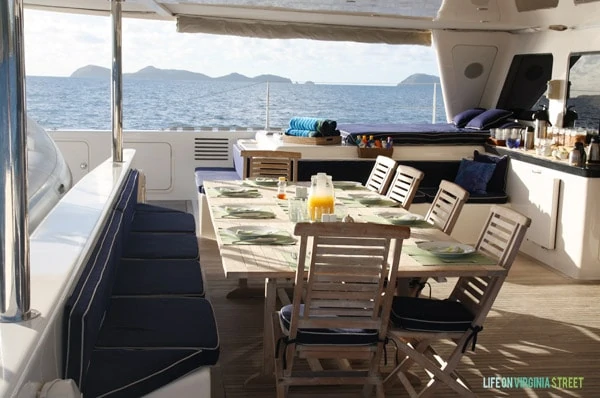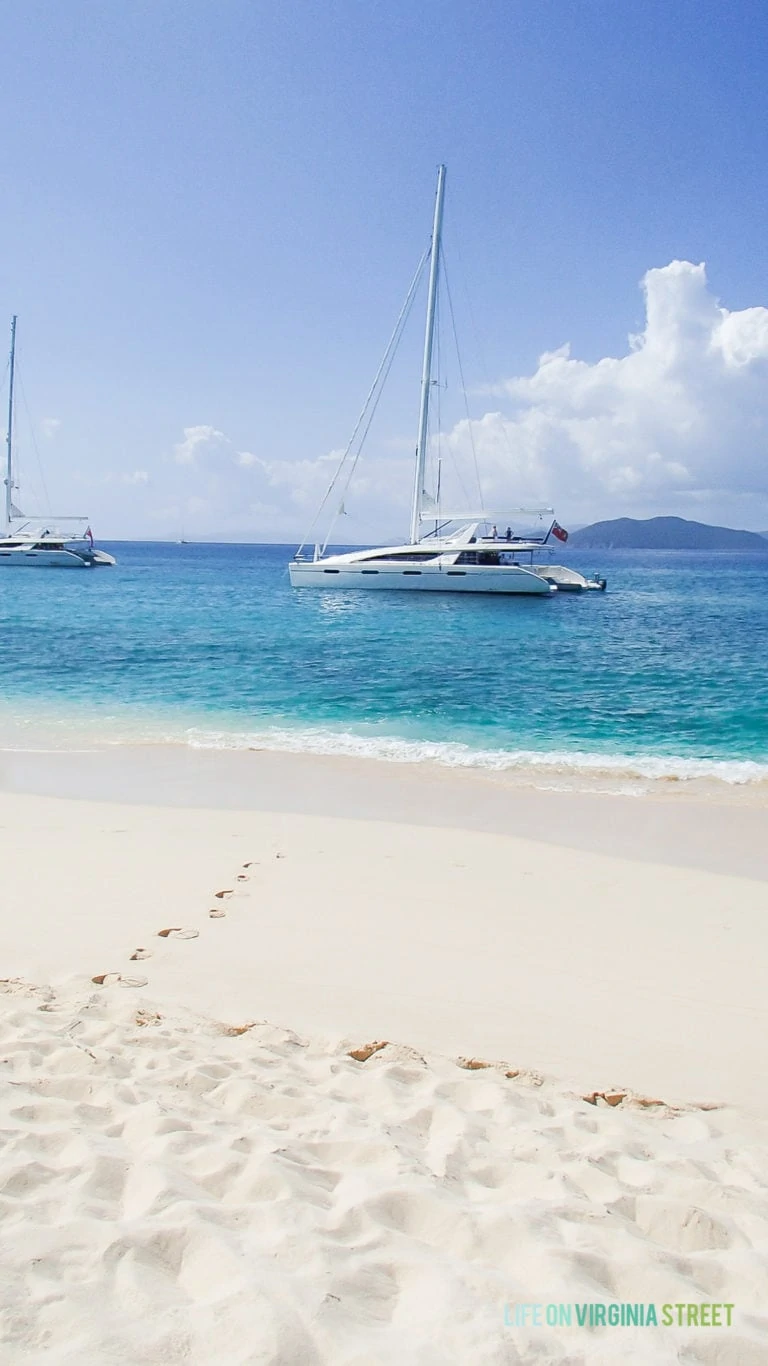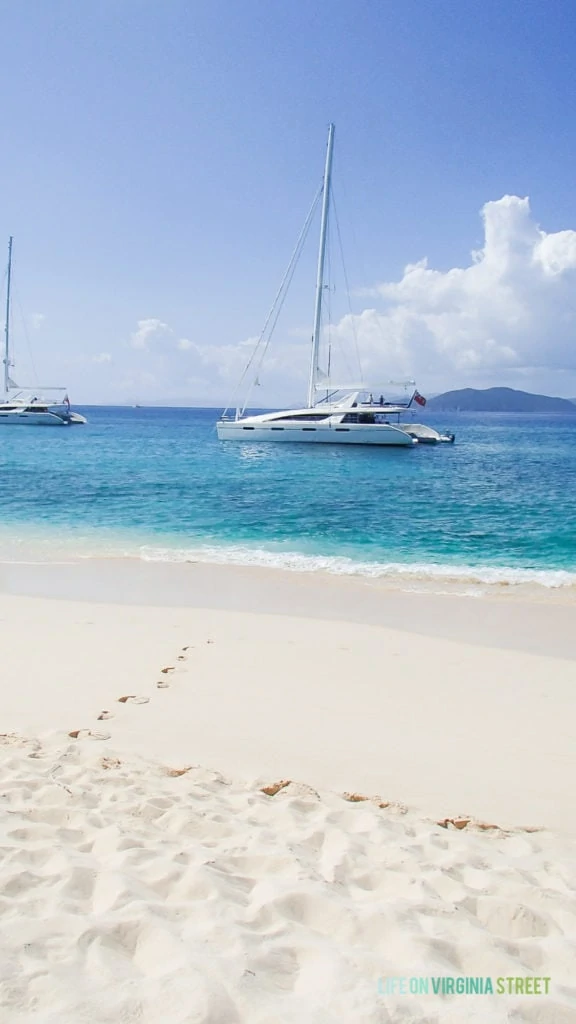 Typically these trips are all-inclusive once on-board they yacht/catamaran/sailboat. You pay a flat rate per person and then your stay on the boat (yacht/catamaran/sailboat), food, alcohol, activities, etc. are all covered. This is true luxury living. We would wake up in the morning, our chef (who was also our captain) would prepare a special for the day or he would essentially make any other item we requested. The same would happen at lunch and then at dinner we would rotate which yacht/catamaran/sailboat we ate on to have the opportunity to eat with others in the group and try other chef's meals. I'm telling you, this was some of the best food we've ever eaten, which is insane considering it was all prepared at sea!
Throughout the trip we would island hop and tender in bays or at various marinas. We mostly stayed around Virgin Gordon, but it was fun to sail past Necker Island (Richard Branson's island), Prickly Pear Island, Mosquito Island and Peter Island. It was amazing just how crystal clear the waters were during the day and the skies were at night. Such a gorgeous setting.
We had a slew of water toys at our disposal. Jet-skis, paddle boards, Hobie cats, kayaks, waterskis, tubing…pretty much anything you could think of.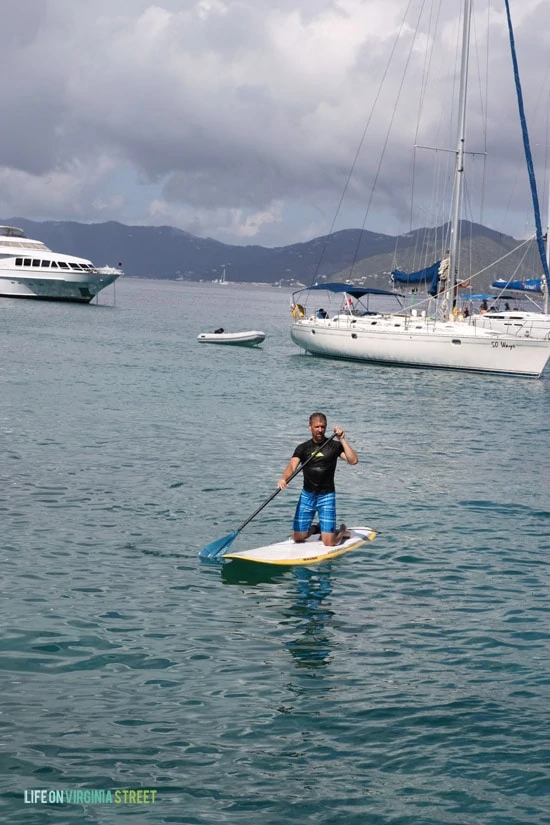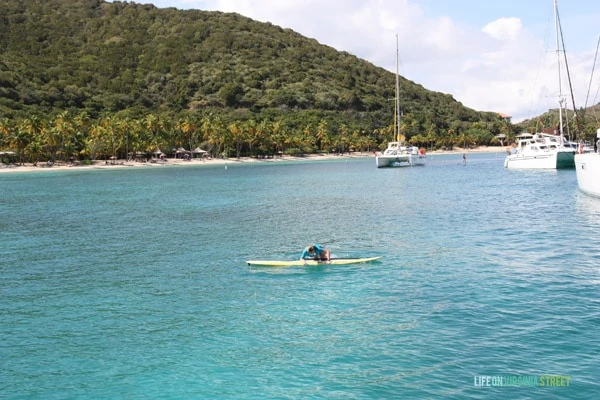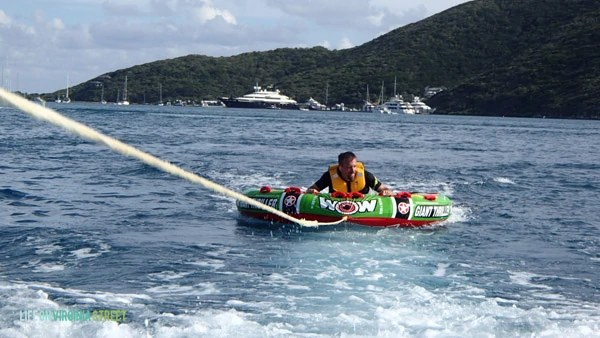 One day our crew rigged up a fun little contraption for us to try. It was such a blast. Essentially, they hooked a rope to the mast of our catamaran and then another rope on our tender. JJ would start driving away in the tender and we would hold on to a handle in the middle of the rope. We basically held on until we got scared and then let go to plunge into the ocean. It definitely got your heart pumping but we loved every single second of it! You can see a demo of me below and where I let go from in the second photo. It was crazy how high some were willing to go!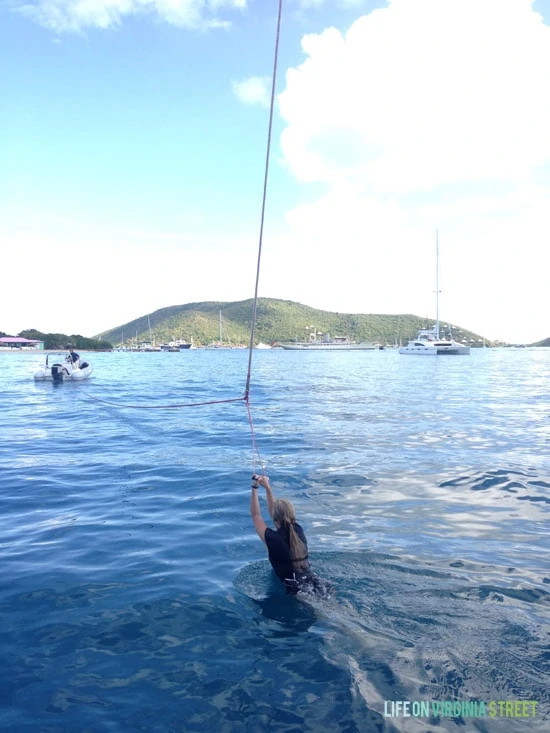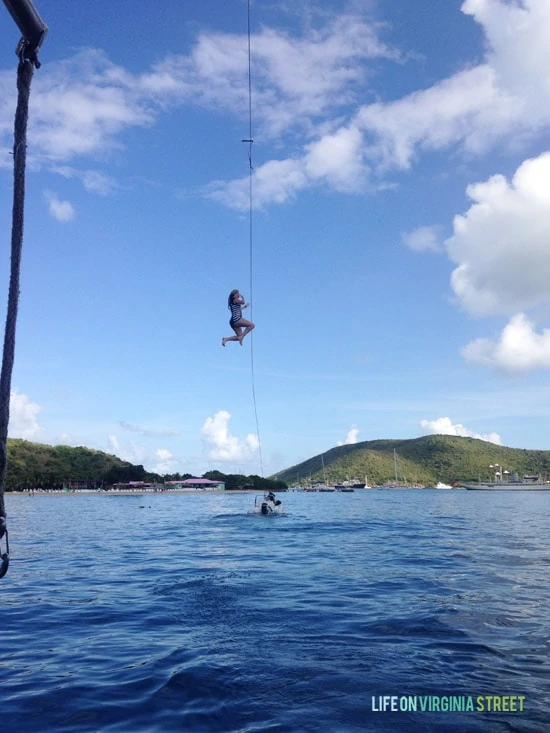 One afternoon, we sailed/drove to The Baths on Virgin Gorda. The Baths are a really cool natural formation of pools, grottoes and large boulders. You essentially hike through and in some cases, squeeze through really tight rock formations. It was a fun little excursion that took about 45 minutes or so and was a really unique experience.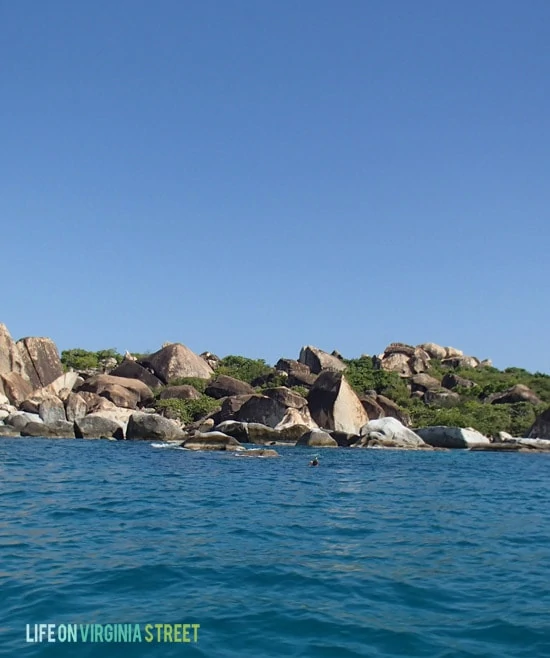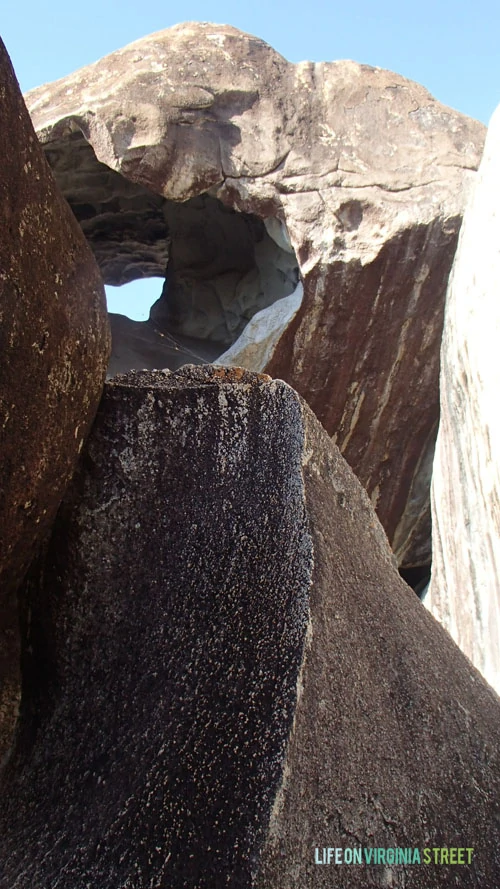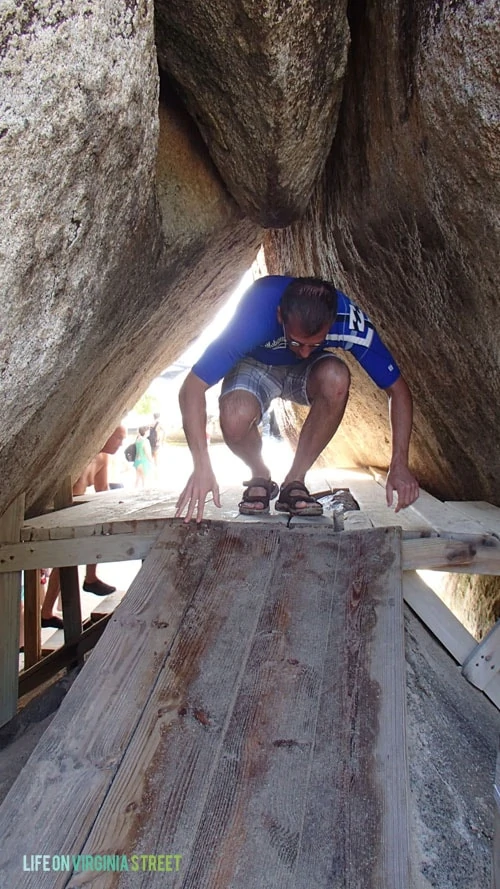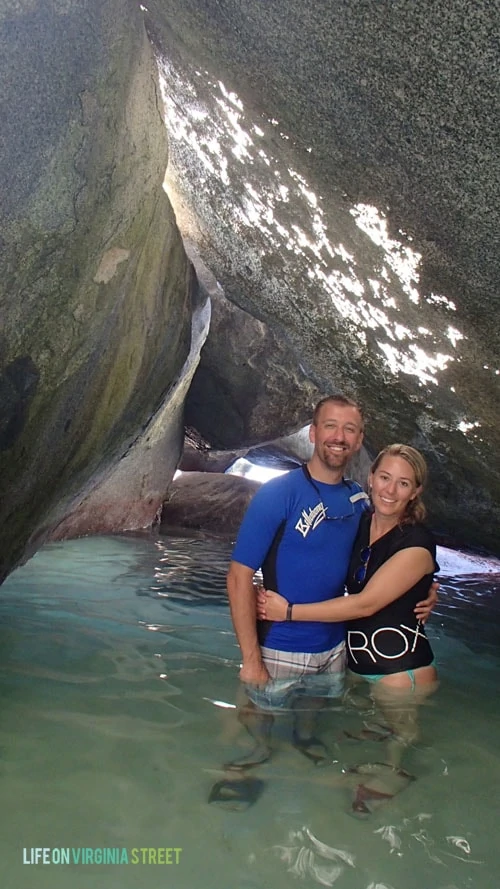 One of our fellow "boats" was the Sweet Escape, a luxury yacht. We were invited over one day for time on their waterslide. This thing was an absolute blast and it was hilarious to watch just how brave some of the group got with their tricks, especially since most in attendance were age 55+ 😉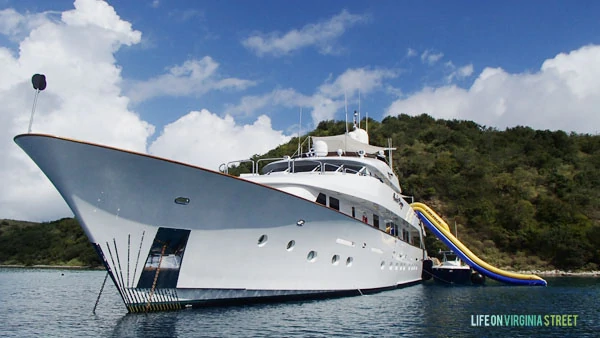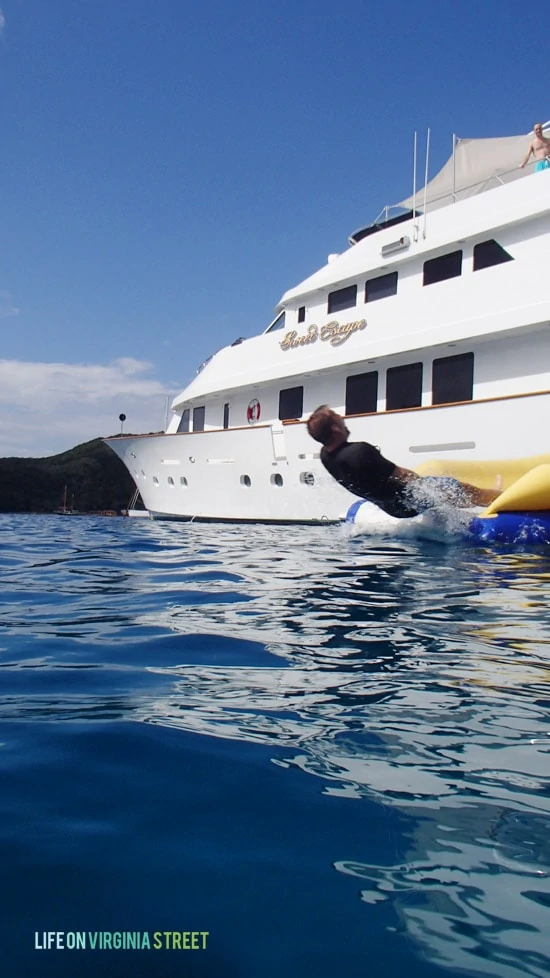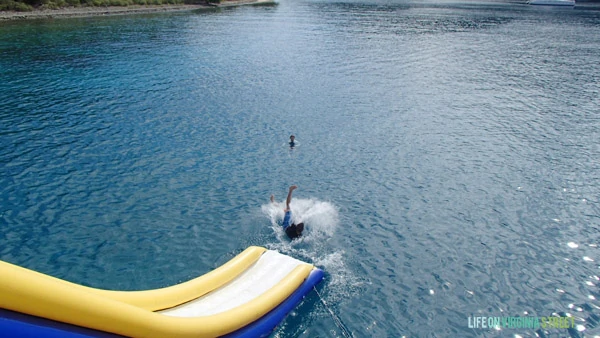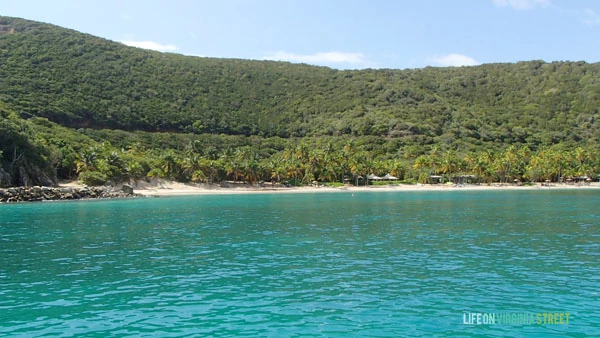 Another day, we opted to go snorkeling in an area near Bitter End Yacht Club. The water was very clear, but rather shallow and rough the day we went, so it didn't make for the greatest conditions, but it is always fun to try snorkeling in a new area.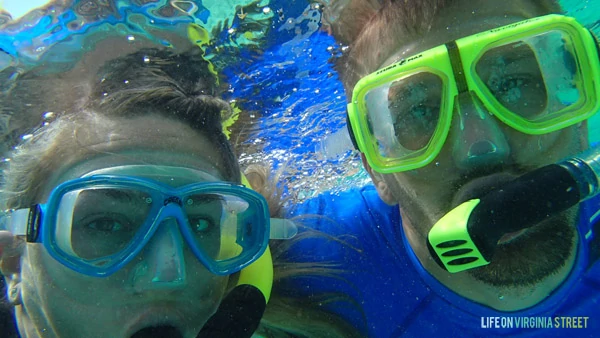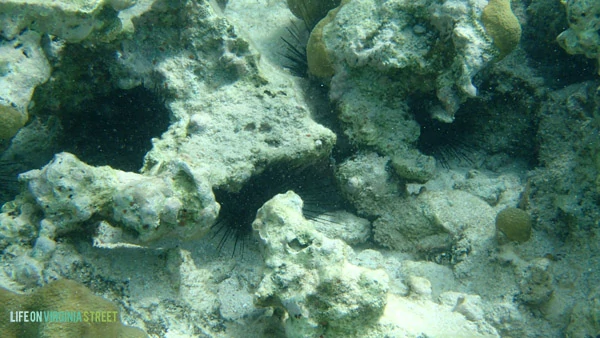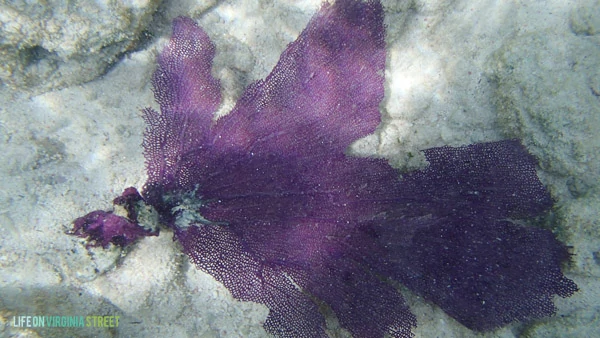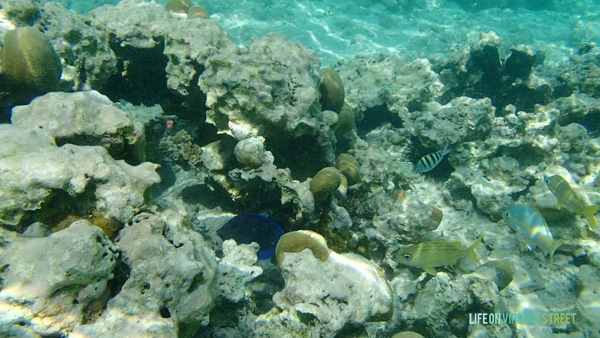 Our last evening, our catamaran was tied in the bay near Bitter End Yacht Club. We took our tender to the cutest, littlest island just across the way called Saba Rock. It's essentially home to a bar, restaurant shop and small hotel. We drove over to check out the nightly tarpon feeding.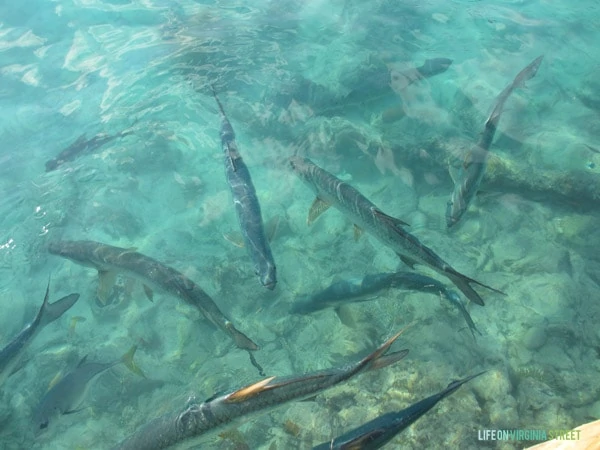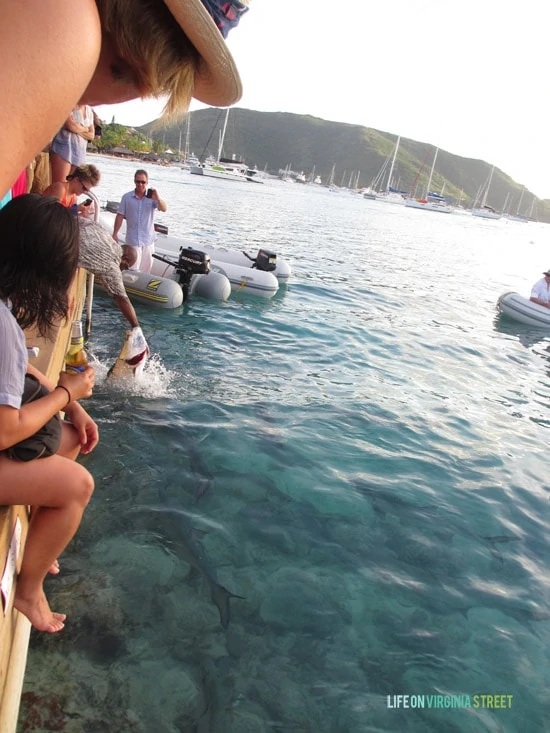 Some other sites from the gorgeous British Virgin Islands, where my heart feels most at home!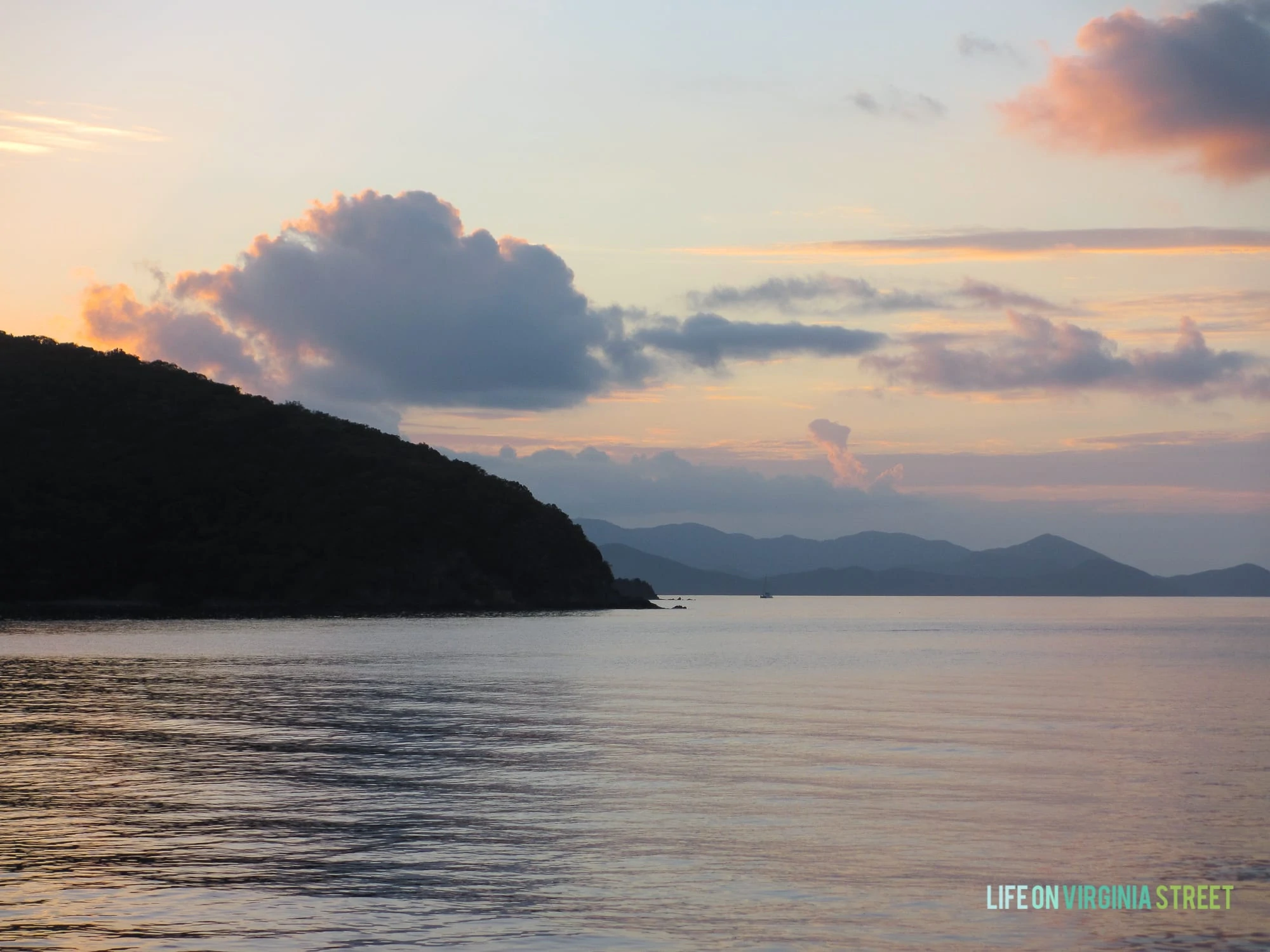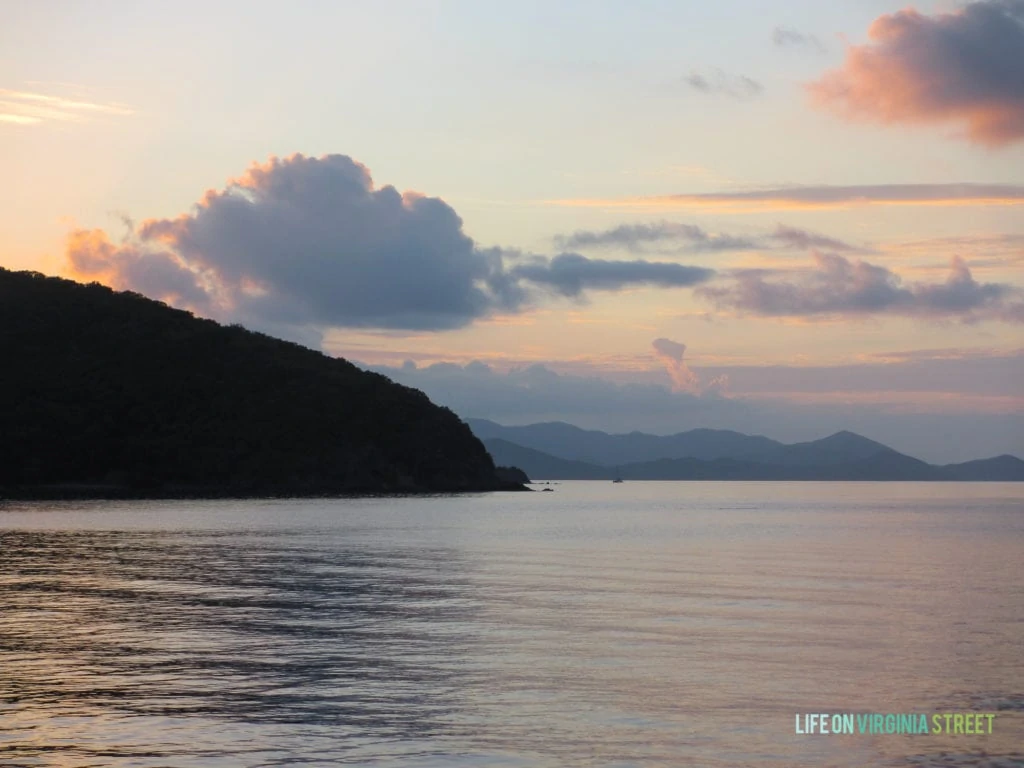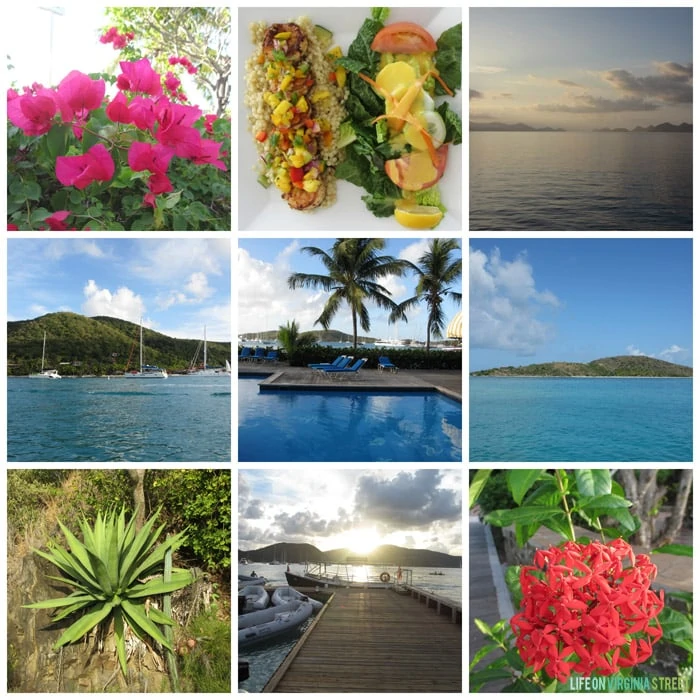 This was one of those rare opportunities we may never get again and to say we feel blessed to be a part of it would be a major understatement. I would love to replicate this trip sometime down the road with friends and/or family for a milestone birthday or anniversary. Such an incredible experience that we will never forget!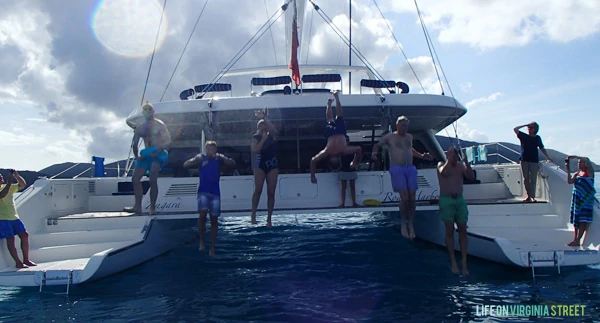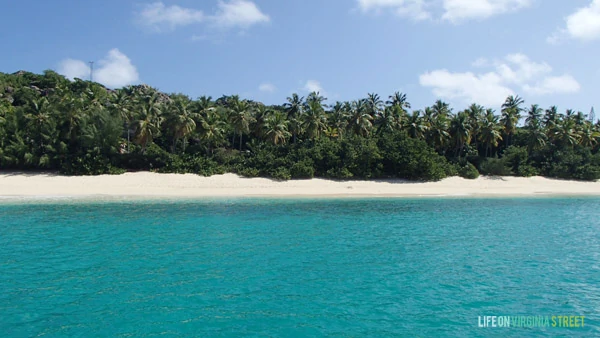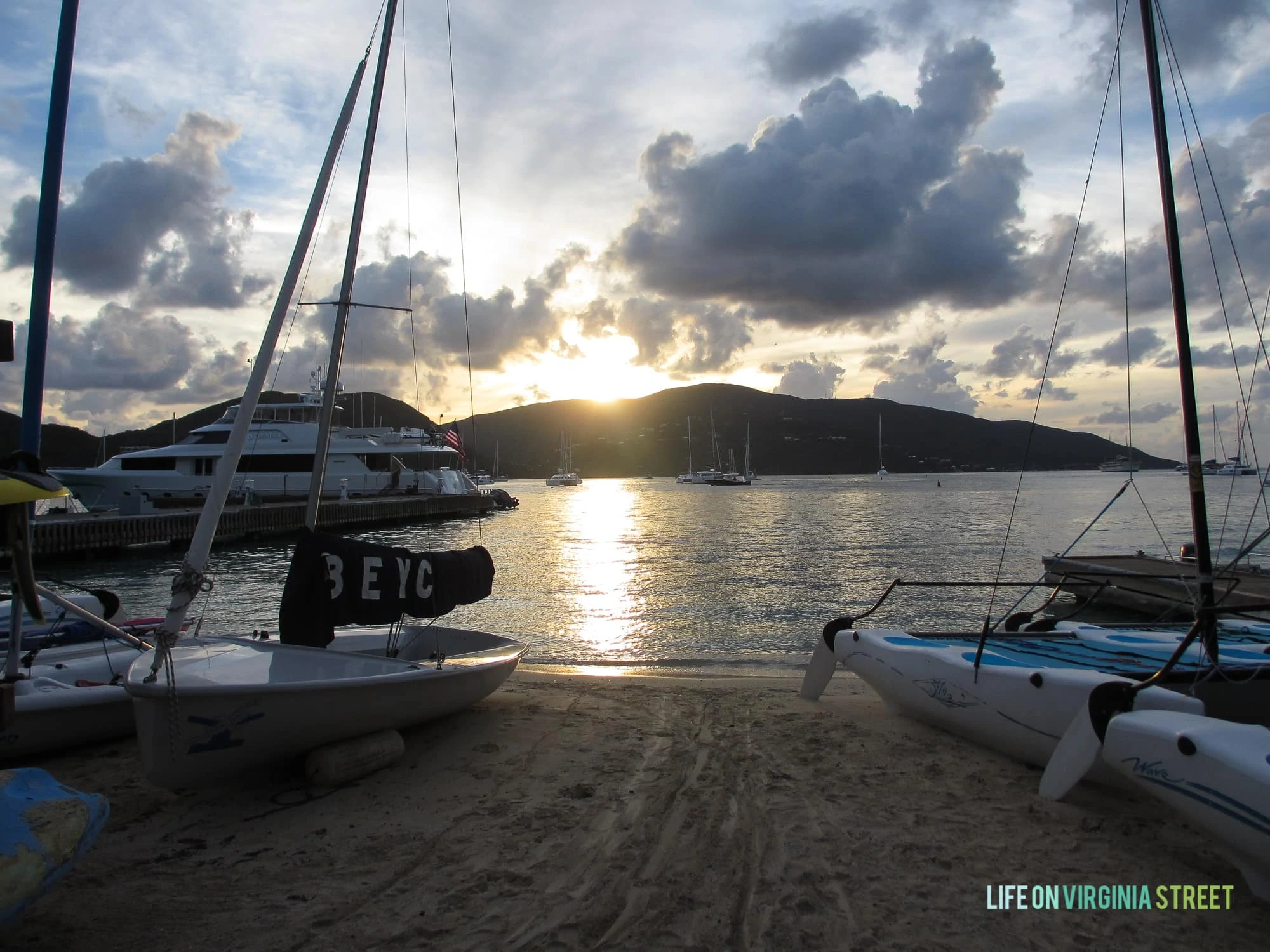 If you would like to follow along on more of my home decor, DIY, travel, lifestyle and other posts, I'd love to have you follow me on any of the following:
Pinterest / Instagram / Facebook / Twitter / Bloglovin' / Google