As you likely know by now, I am by no means a chef. However, I do have a few tried and true recipes that I tend to rely upon, whether for food or drinks. My go-tos, if you will on the random off-chance I feel like cooking.
A few weeks back in one of my weekend recaps, I shared a pic of the spaghetti squash lasagna boats that we had made for dinner one night and several of you requested the recipe. Ask and you shall receive! 😉
My husband and I actually really enjoy making this meal together and it seems to have become a little tradition for us during the colder months. We open a bottle of wine and make the meal together, and it is easily one of our favorite recipes. We have come to rely on this sauce to make it absolutely perfect.
Now for the ingredients and the steps.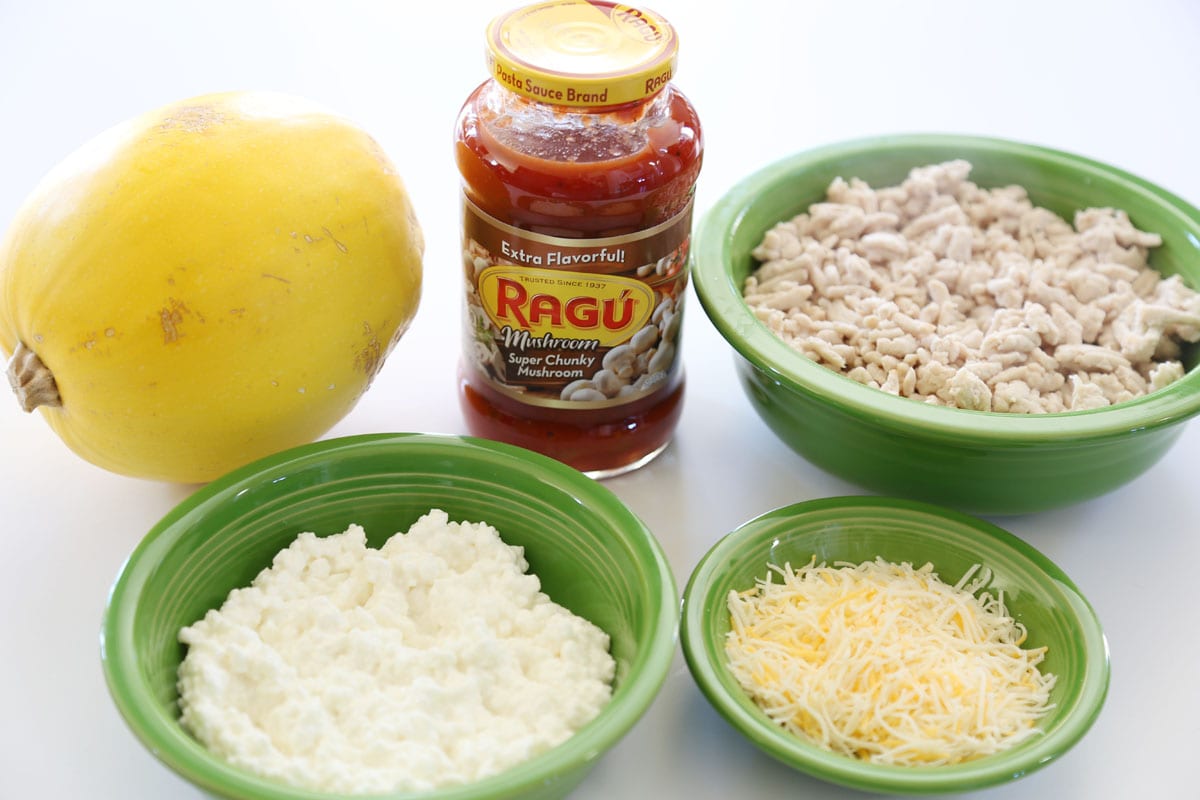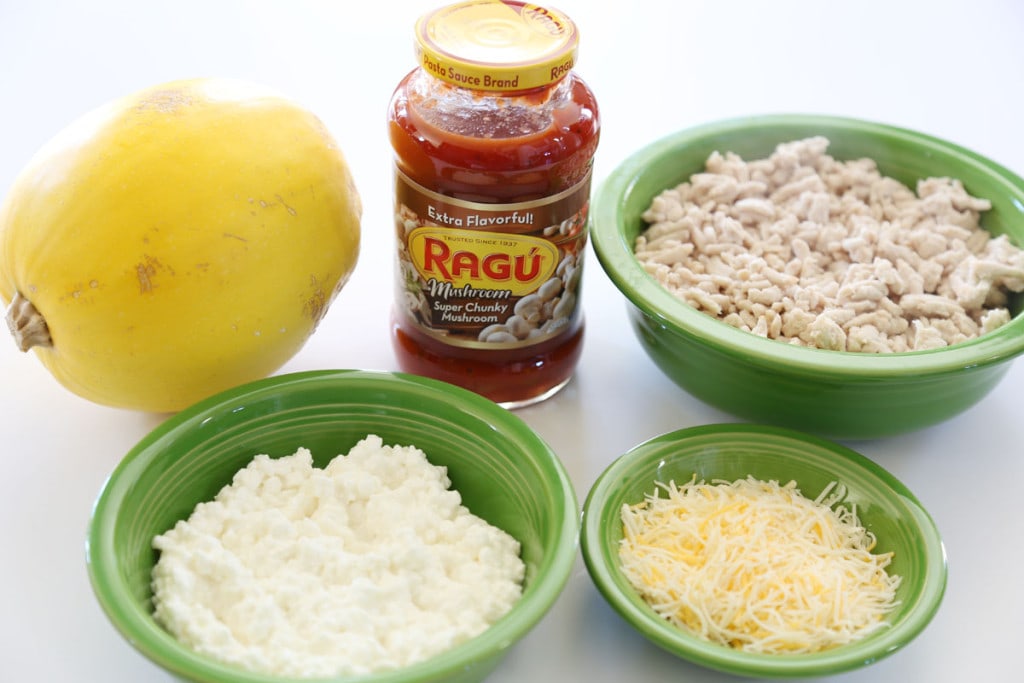 Spaghetti Squash Lasagna Boats Recipe
Ingredients
1 Spaghetti Squash
1 Jar Ragu Super Chunky Mushroom Sauce (or Ragu sauce of choice)
1 lb ground beef or turkey
1 cup cottage cheese (non-fat up to 2%)
½ cup finely shredded cheese of choice (we use pizza blend)
Instructions
Brown beef or turkey in a large skillet. Add Ragu sauce and turn heat to low.
Pre-heat over to 400 degrees.
Cut spaghetti squash in half and scoop out seeds (similar to what you would do with a pumpkin). Cover each half with Saran wrap.
Place spaghetti squash halves on a plate and microwave for approximately 9 minutes, until cooked.
Carefully remove Saran wrap and allow to cool for a minute or two.
Use a spoon to scrape out the spaghetti squash from the skin, careful not to puncture skin (if planning to serve with).
In separate bowl, add cottage to meat and sauce mix and stir well. Then, stir in spaghetti squash.
Fill each empty spaghetti squash shell with mixture until full.
Top with cheese.
Place full shells in a baking dish or 9x13 pan.
Bake until cheese is melted or browned, based upon preference.
Enjoy!
Serve with your favorite Italian bread (we went with garlic bread) or other favorite side! The recipe serves 4-5 adults but we always make the full batch and save the rest for leftovers. You likely won't have room for all the mixture in your squash "bowls" so you can place the remainder in a small glass baking pan or ramekin to bake.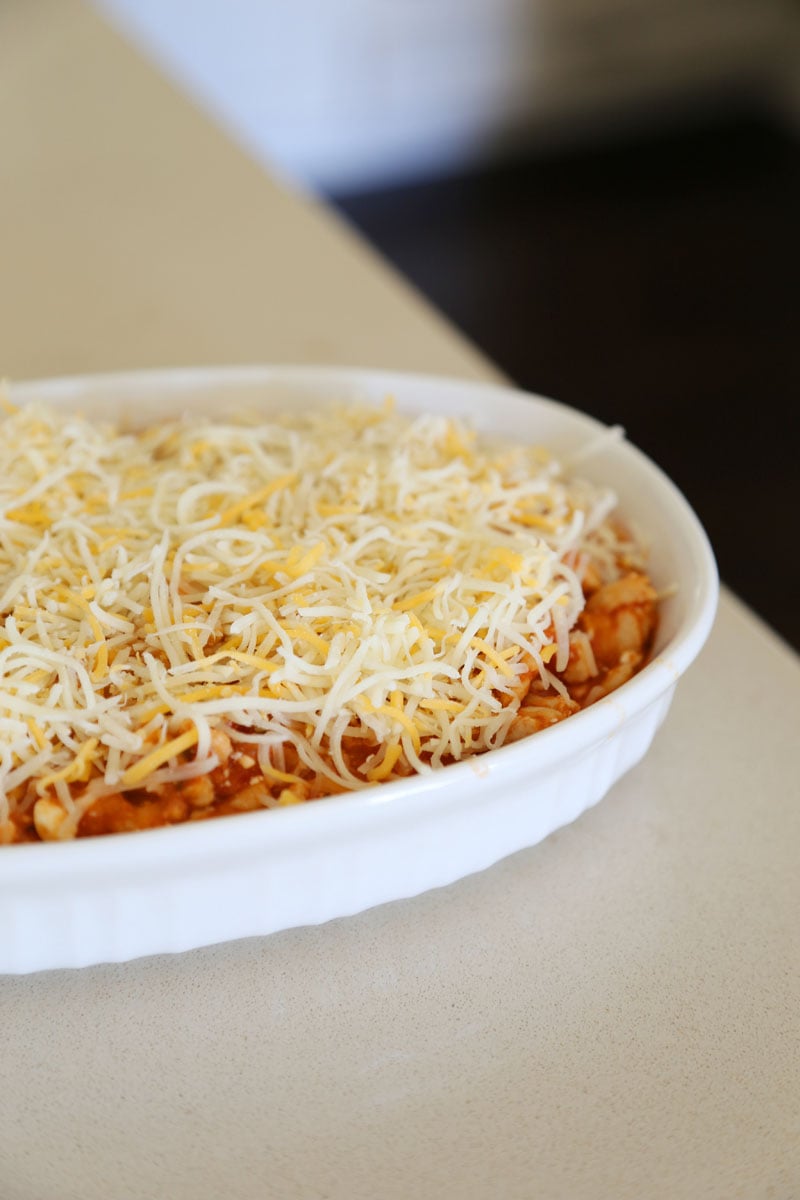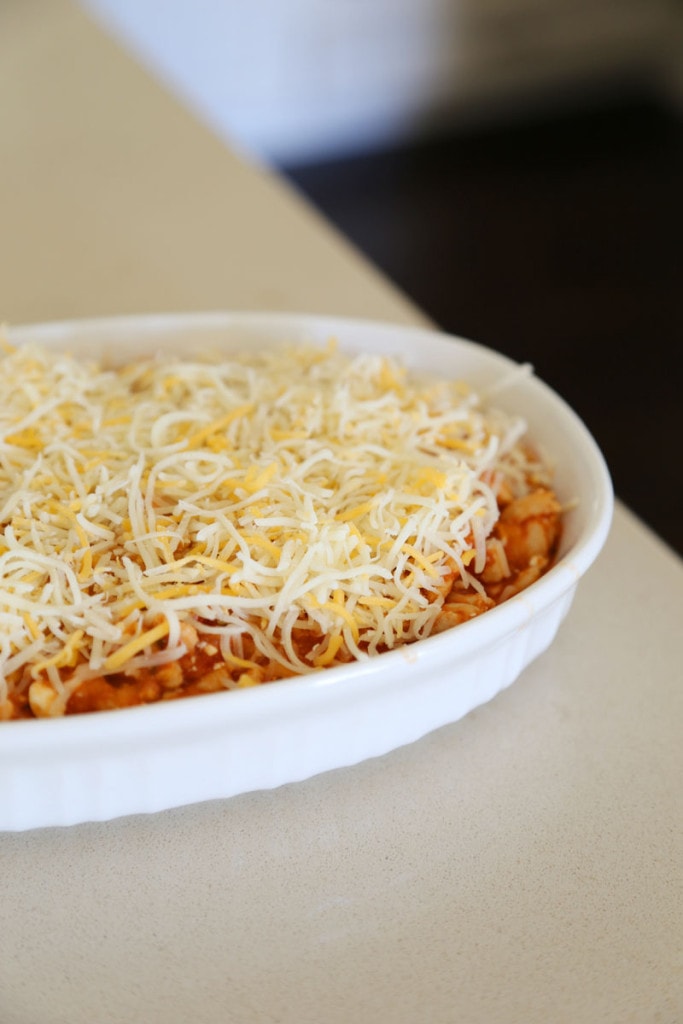 I love that we can easily vary the sauce flavor slightly for a different and unique taste and/or to pair with different wines.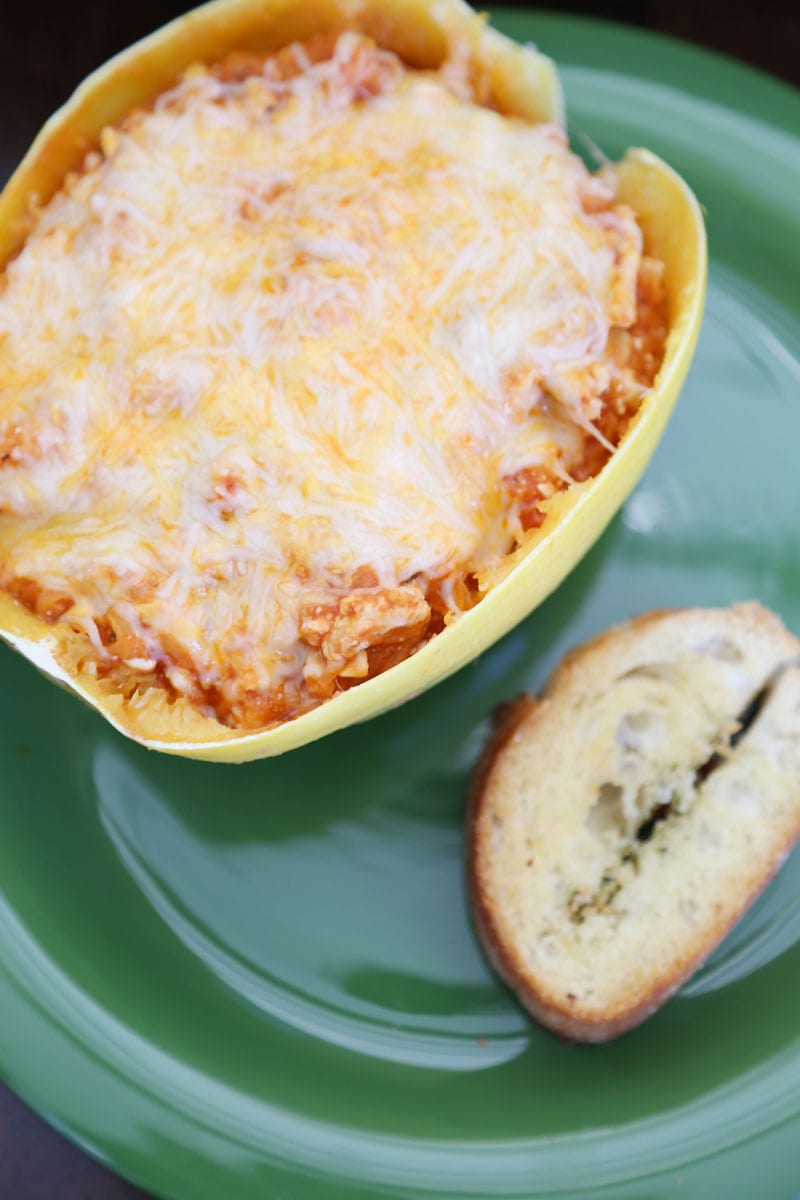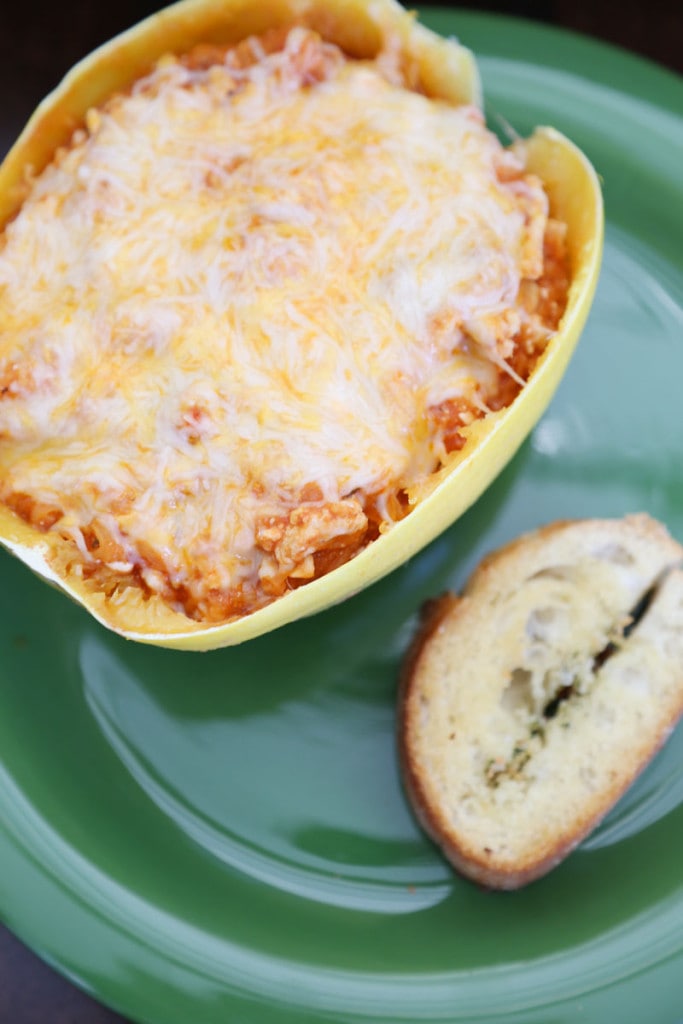 It is so delicious and can definitely be made healthier or less healthy depending upon your mood! I think for us, we enjoy the tradition of cooking the meal together and our conversation over wine as much as we enjoy the meal itself.
Do you have any meals that have become traditions around your home? I encourage you to check out the "Meet the Founders" section of the Ragu home page and share your own story!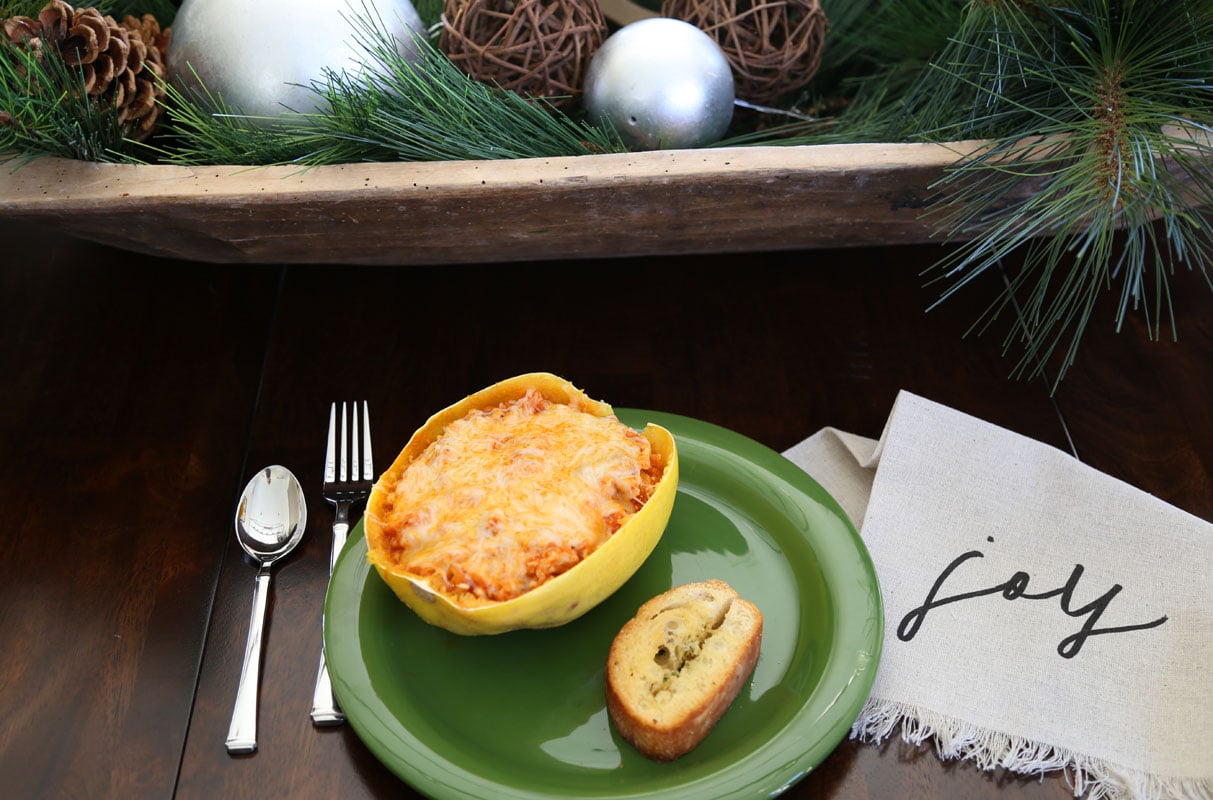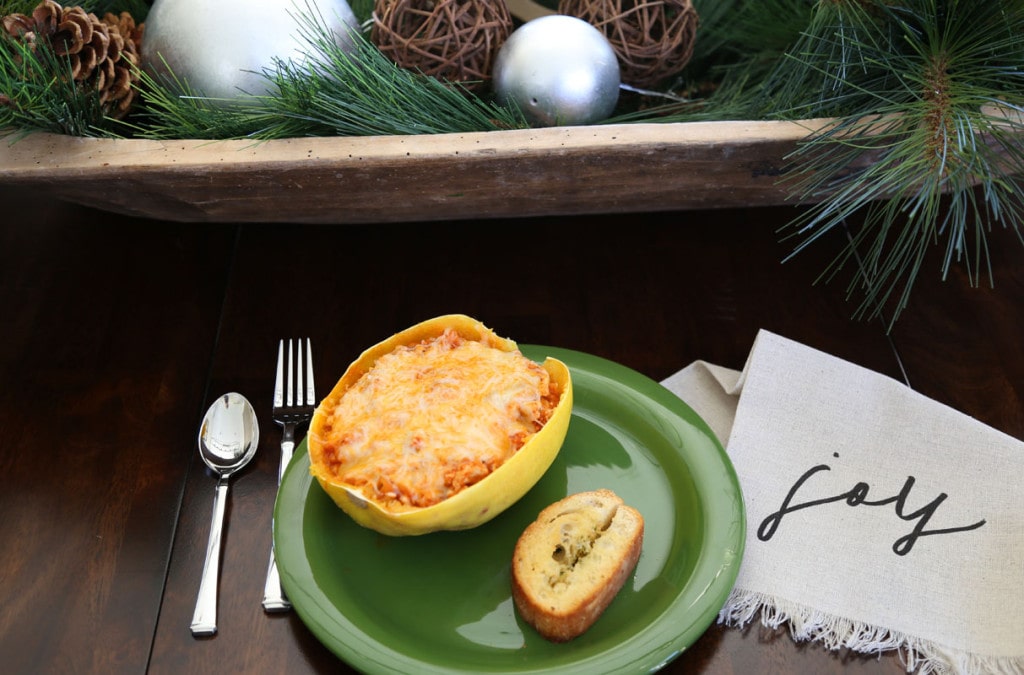 Thank you to Ragu for sponsoring today's post. I'd love to hear if you try out our recipe!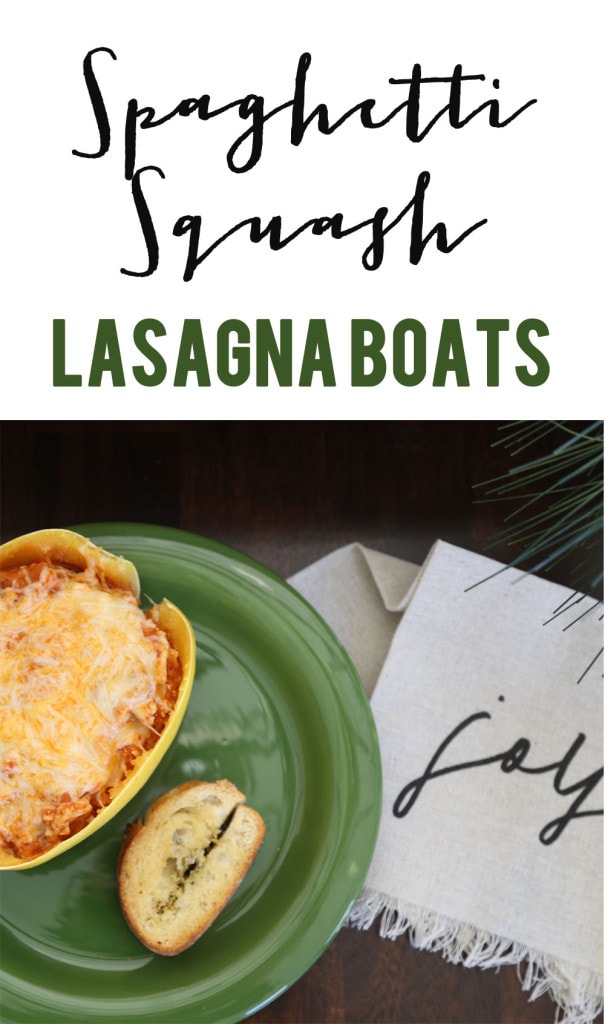 If you would like to follow along on more of my home decor, DIY, lifestyle, travel and other posts, I'd love to have you follow me on any of the following:
Pinterest / Instagram / Facebook / Twitter / Bloglovin' / Google