I won't be sharing a Travel Files post this week because of the holiday weekend. But today, I wanted to show you some simple 4th of July decor I put up in our house and the fun area I created on our back patio.
I picked up some American flags at Lowe's this week and decided to display one in our living room and one on our back porch. It's amazing just how festive they make each of the areas.
In the living room, I simply draped the flag over the existing mirror. I typically only decorate with reds during Christmas time, so it was fun to see our living room with red during the summer months! The flag brings such a classic look to the space that I love.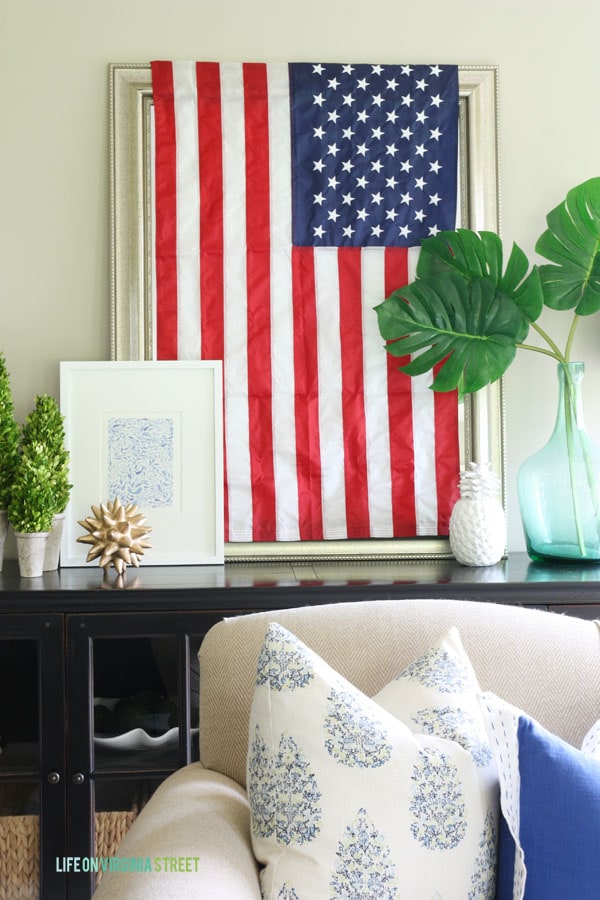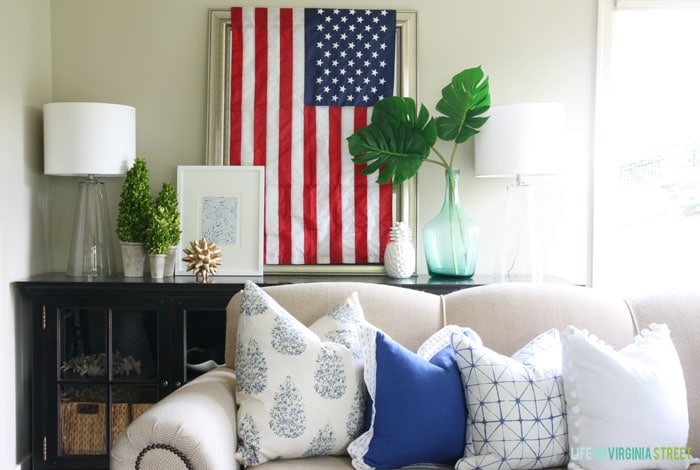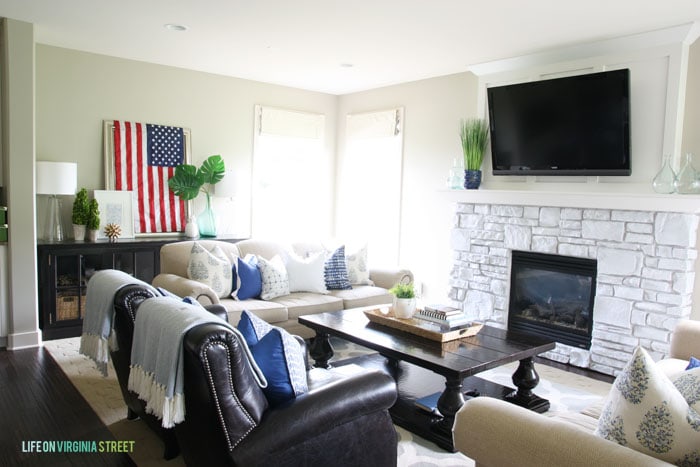 Sometimes in photos, I feel like our living room looks really blah and monotone. One of these days, I'll shoot some photos that give you a glimpse of what we see when we're in the room (i.e. the windows aren't blown out white light but rather, filled with lots of green space that pairs beautifully with the blues in our house).
Out back, I did a little mini makeover. You may recall, we had made our DIY Outdoor Couch last summer for this space to use when my husband is grilling. However, the couch has since been moved to the courtyard so that it is a bit more protected.
I found some cute navy blue metal chairs at Marshall's a few weeks back for only $35, and because they are fairly heavy and won't blow away, I thought they would be a great replacement for the space. I also added a few planters to the area, hung a flag from the covered ceiling (using simple screw eye-hooks and rope) and then primped the space with some throw pillows (that won't usually stay outside). I love this cute little area now!
Here are the supplies I used – all purchased at Lowe's: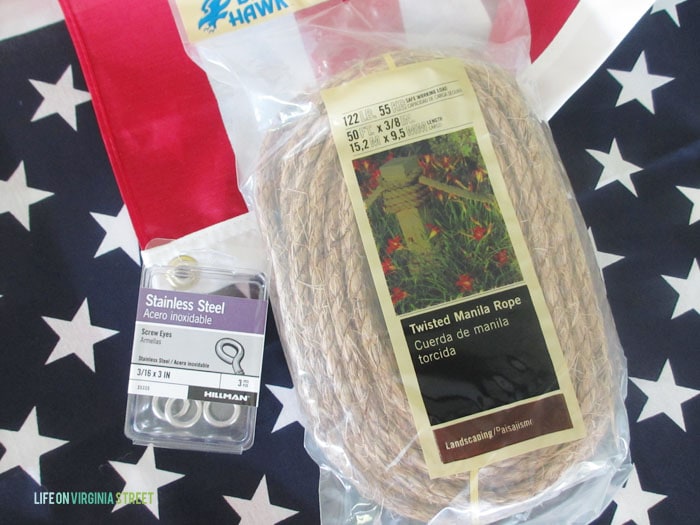 And now, the back patio all dressed up for the 4th!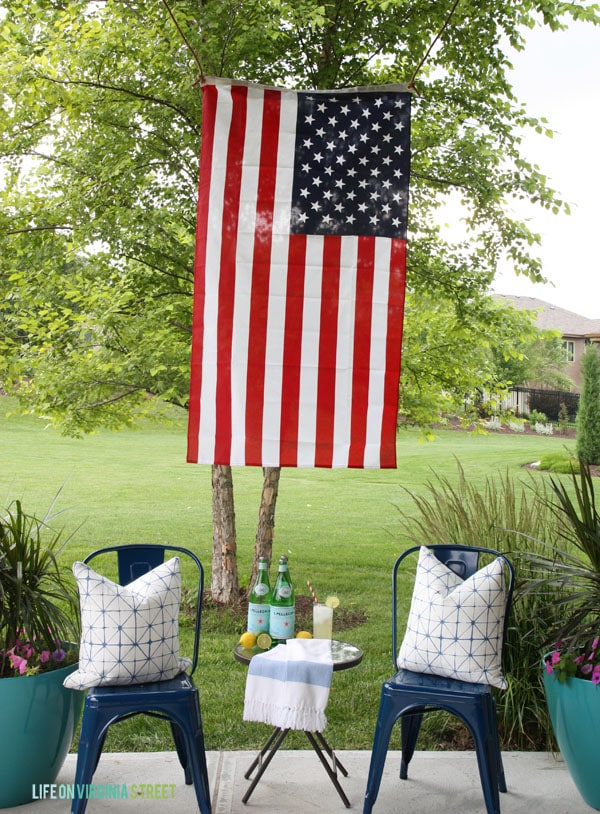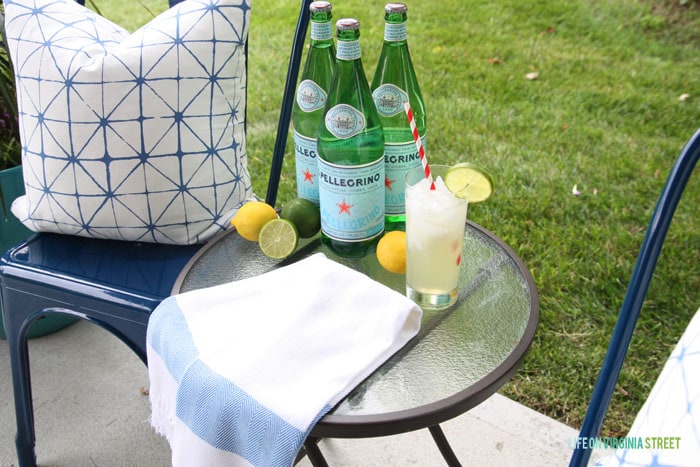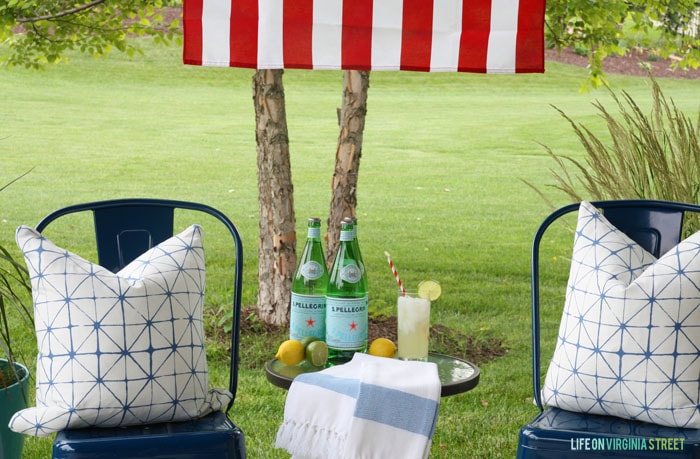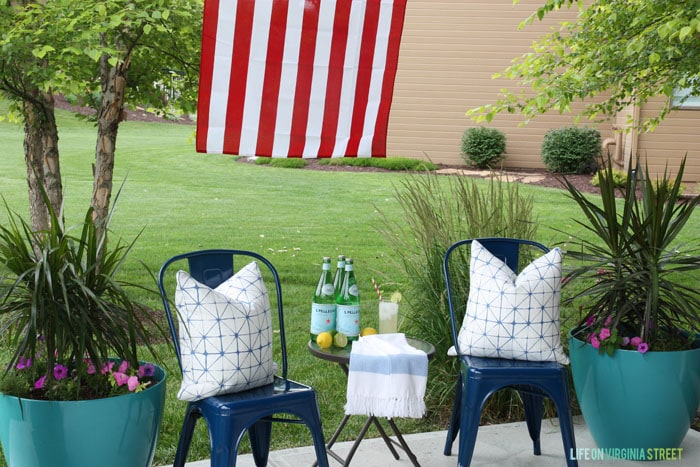 This is now the perfect little spot to sit and sip while we're grilling dinner during the summer months!
Last year, I created this easy DIY 'Let Freedom Ring' Art, and I am still loving the simplicity of this project (especially for those that don't want a full-blown red, white and blue color-scheme). I feel like it is something I'll be able to used year after year.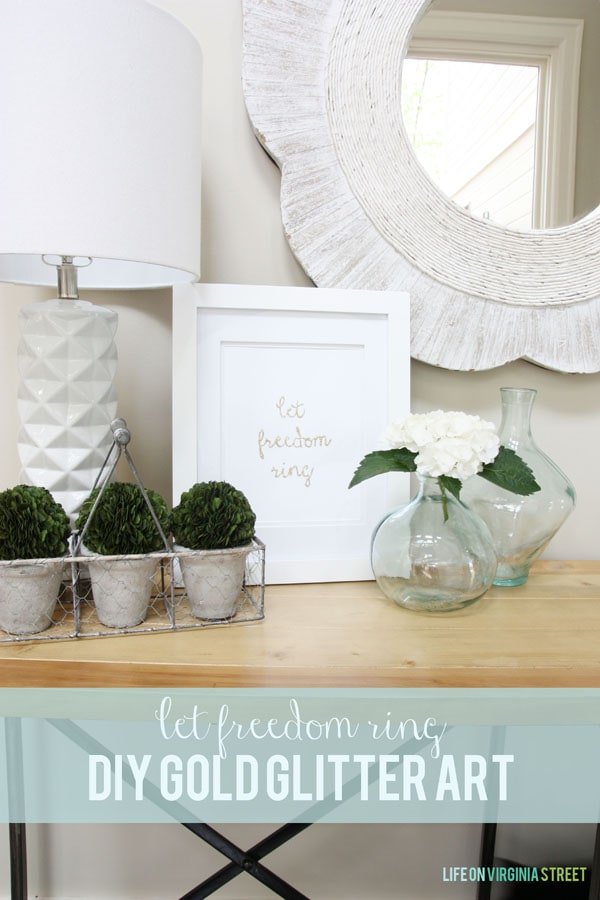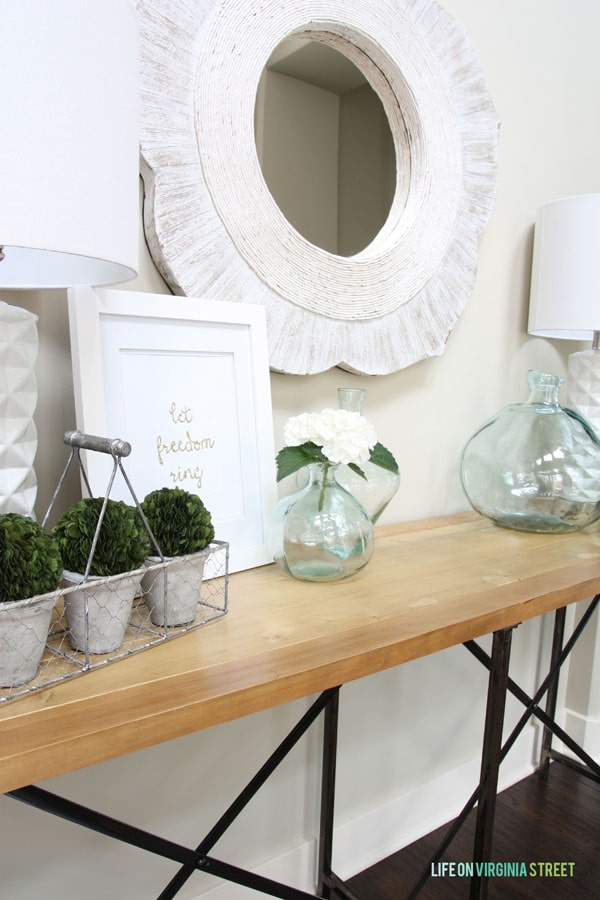 Do you decorate for the 4th of July? Remember, simple 4th of July decor can be just that – simple. I hope you all have a wonderful and safe 4th of July holiday weekend! God Bless America!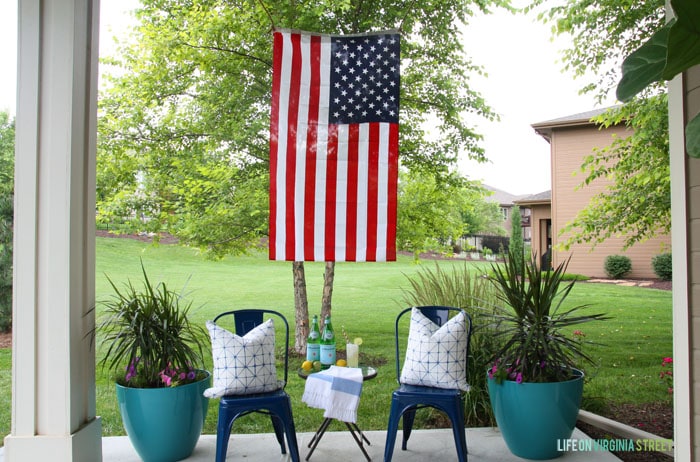 If you would like to follow along on more of my home decor, DIY, lifestyle and other posts, I'd love to have you follow me on any of the following:
Pinterest / Instagram / Facebook / Twitter / Bloglovin' / Google