I know typically on Mondays I share my weekend recap, but I had to head to San Antonio for work over the weekend and won't be back until Wednesday night. So, today I have something new and hopefully entertaining for you to see.
You guys asked for it, and now, the day is finally here. I'm going to pull the curtains back and show you a side of our home I rarely share – what it looks like behind the scenes and on the other side of the camera lens. Not the pretty, styled photos I typically share, but the real life/scary ones. The Real Life Home Tour. The rules of the game are that I signed up with a group of other talented bloggers, hosted by my friend Amanda, and we had to photograph our house, as is. These were mostly taken in late January when I first signed up, so some of the room are slightly better. Remember, this is a no-judge zone 😉
I don't think bloggers ever just show pretty pictures to deceive their readers. I think it's just more along the lines that we know you don't want to look at our embarrassing messes. But, sometimes, that can also paint a picture that isn't always reality and it can make some feel like our lives are always perfect. Today is a little glimpse into reality! I can pretty much guarantee that on any given "photo shoot" day, I've some dirty secrets lying (shoved) in the corner. BUT, if you want to see the pretty, styled version of our home, be sure to check out our summer home tour from last year!
The dining room lately has become my home decor dumping grounds for some reason. Both of the corners on each side of the buffet are home to all the items I'm currently not using and it looks bad.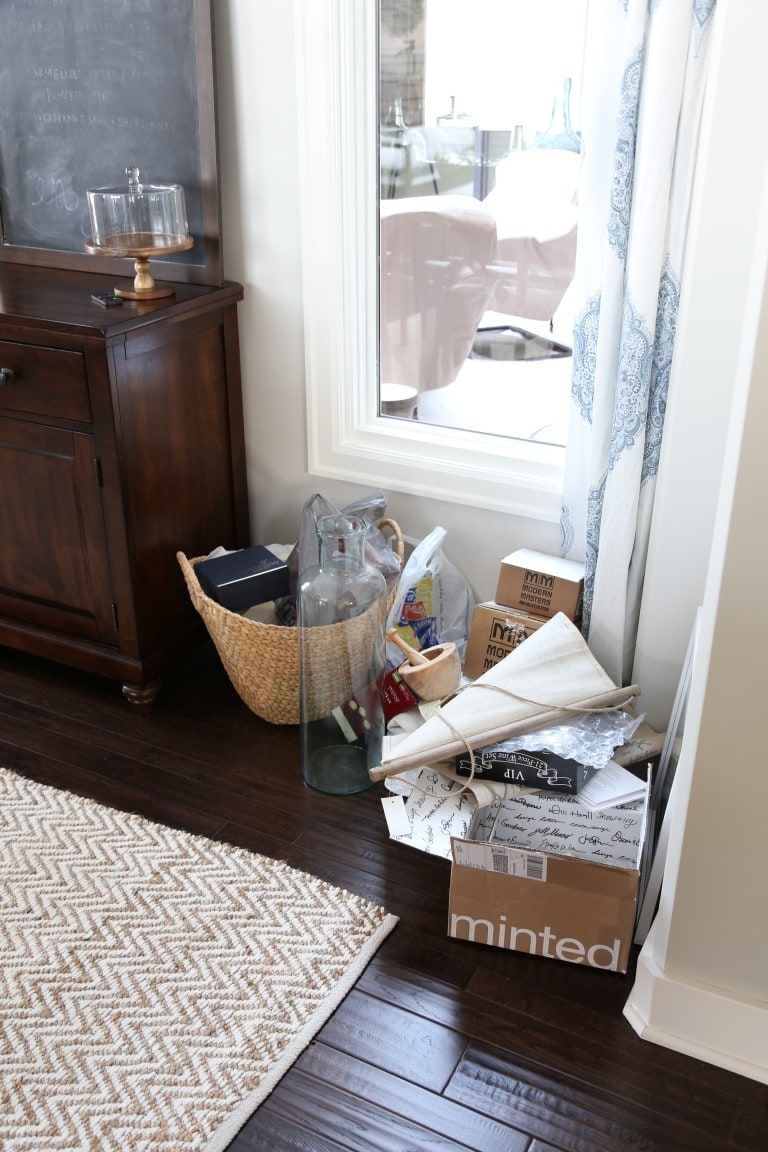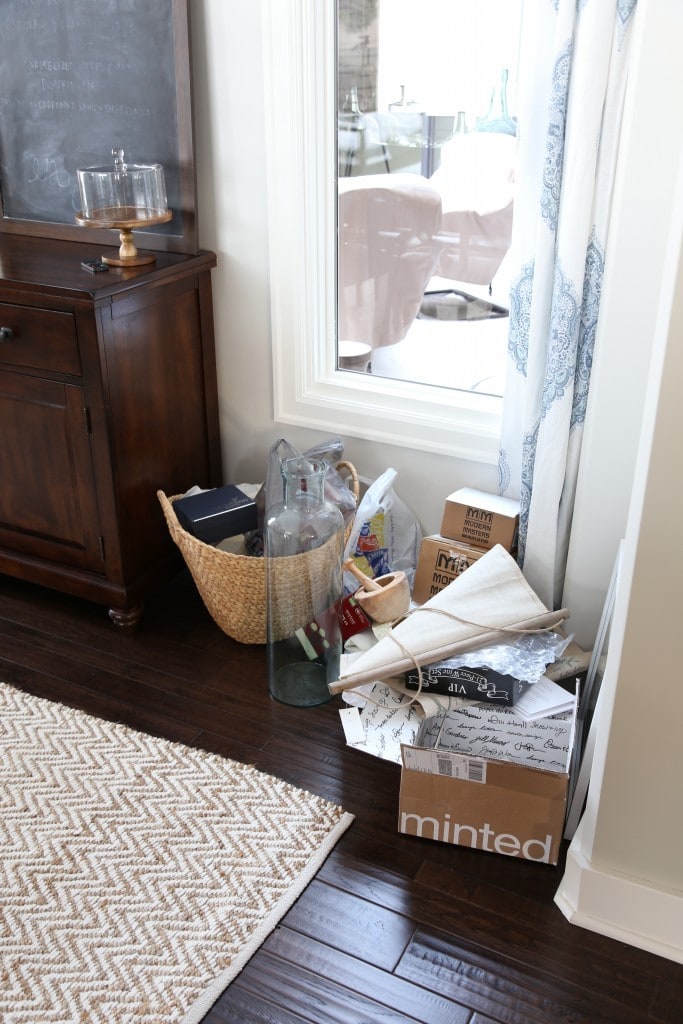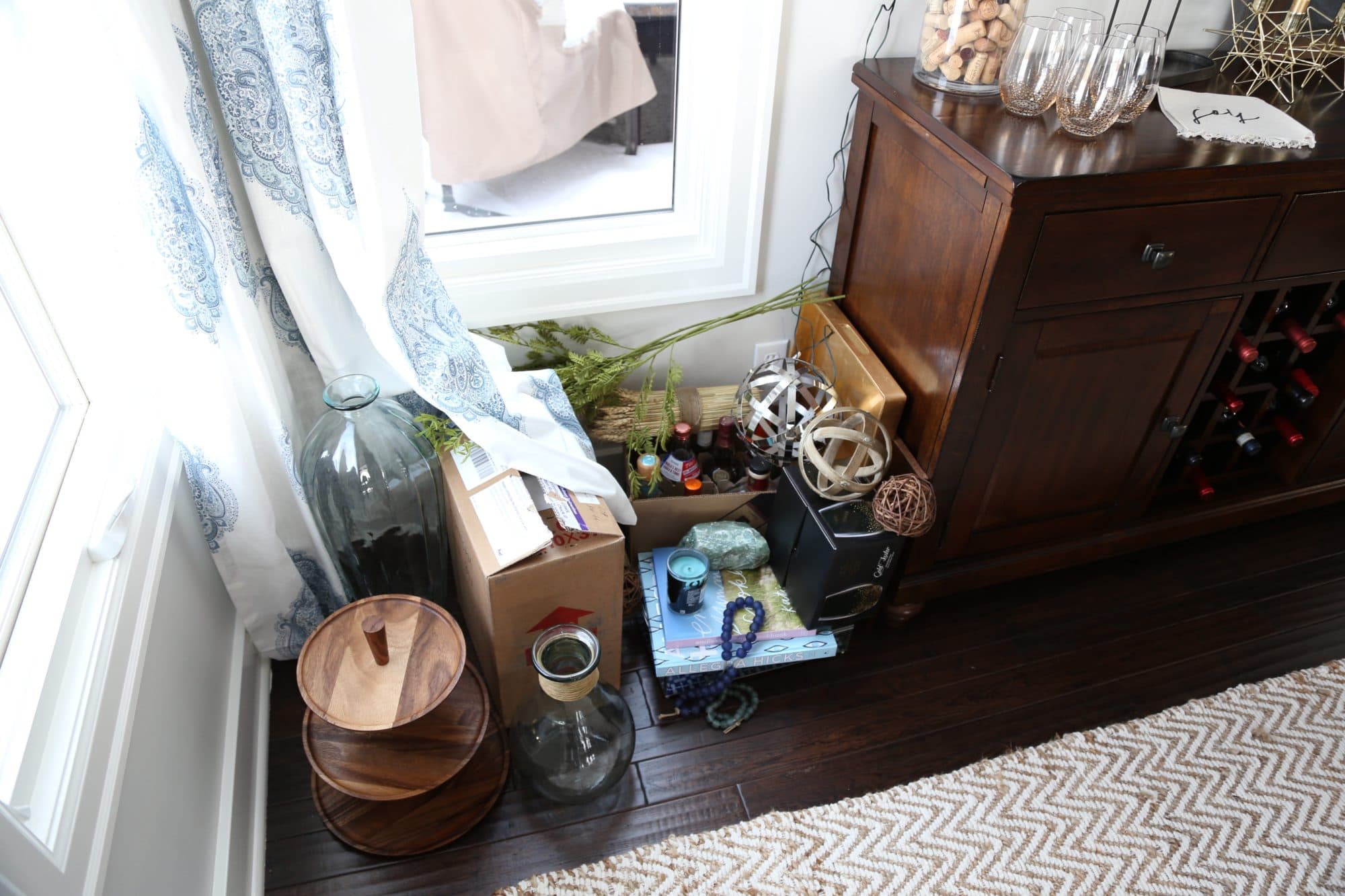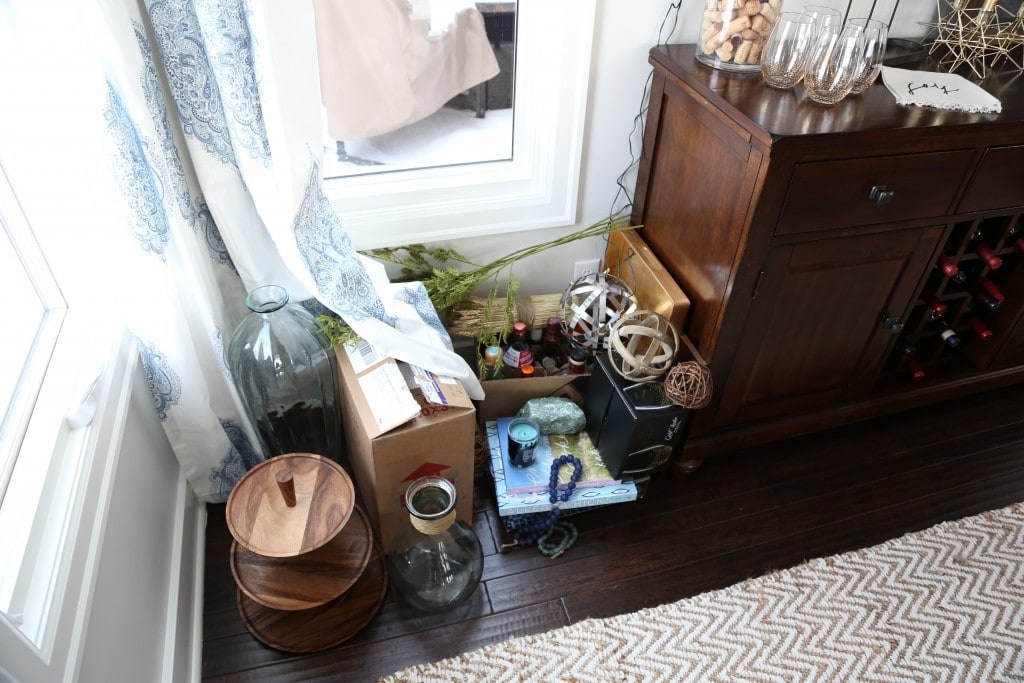 It also seems that whatever tray or accessories I'm not using on the coffee table in the living room end up on the dining room floor. For months on end. Oops :/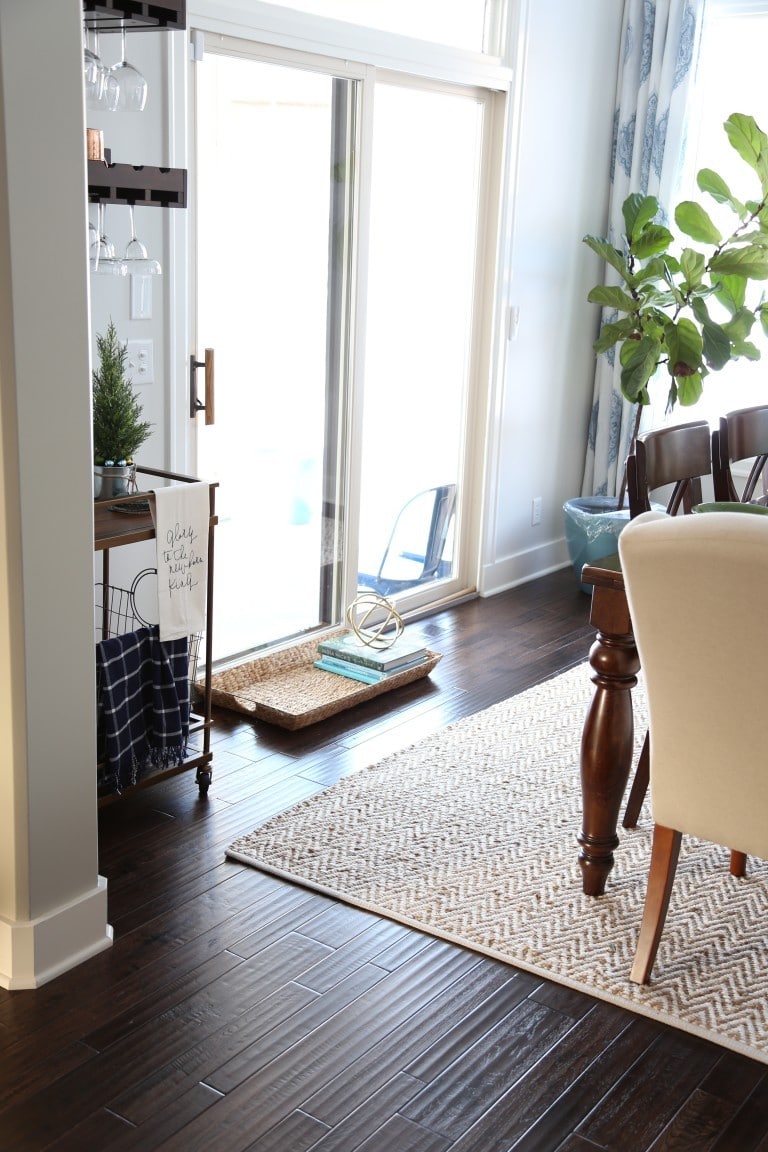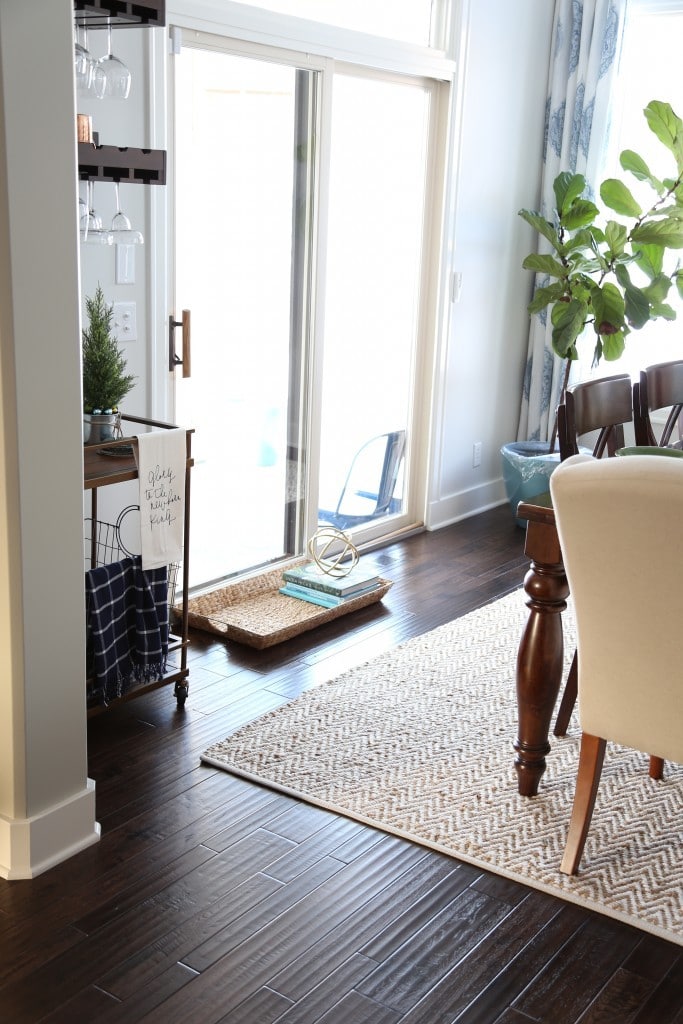 Get the dining room look:

Our mudroom still has Christmas decoration up. And pretty much every coat we own is on the four hooks (instead of in the coat closet on the opposite wall). Not to mention, we've been working on our mudroom makeover for well over a year and a half, and the Frog tape is still on the walls and the cabinet doors are still missing.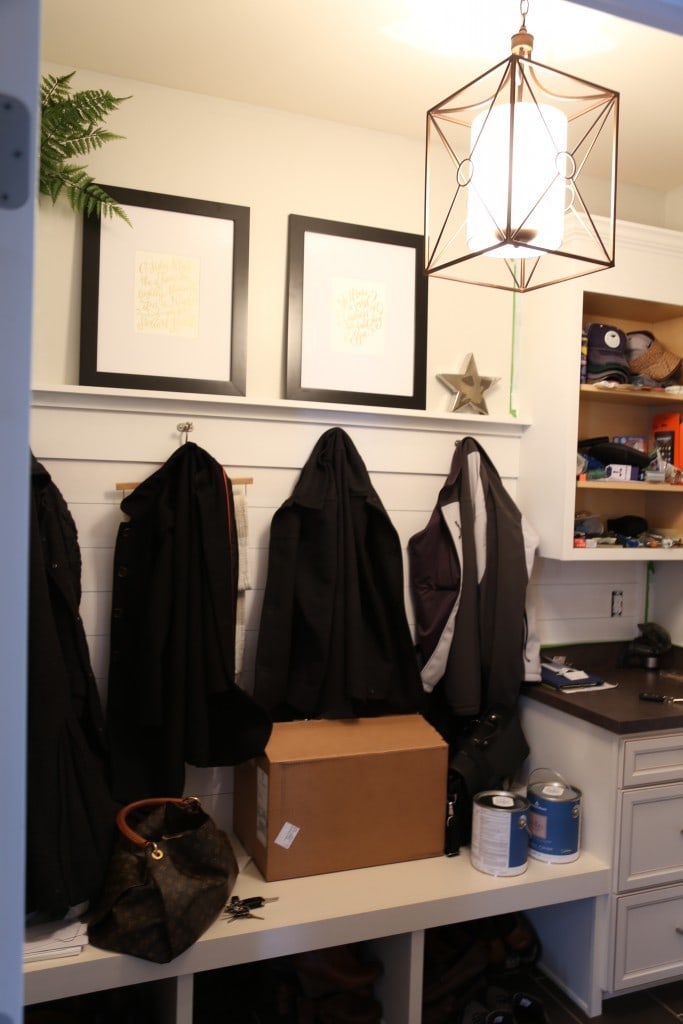 Get the mudroom look:

Our bedroom tends to be the worst room. I still have the wreath from Christmas up over the bed, and we pretty much always have clothes strewn on the floor/bench/hampers. I clearly have a jewelry, laundry and not-returning-clothes-on-time problem. As a side note, we typically don't allow our cats in our room, so when the door is open, it's like the it's the only place in the house they want to be.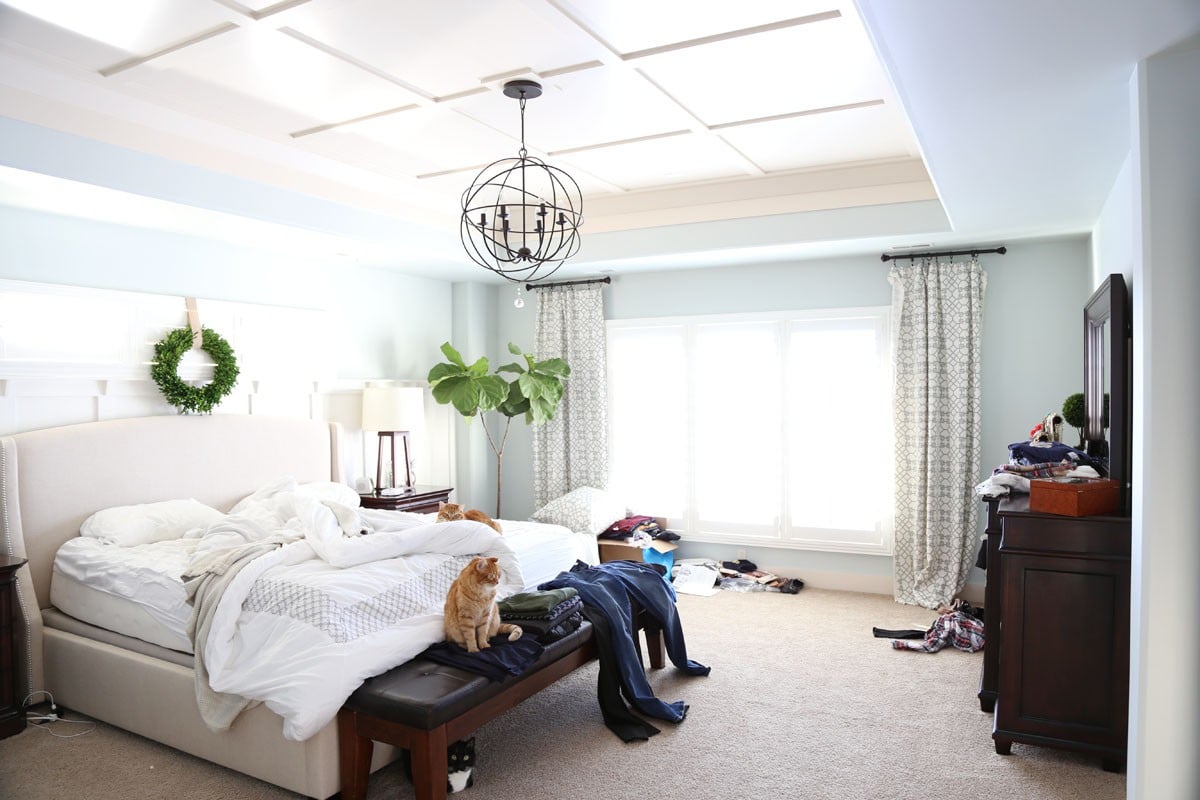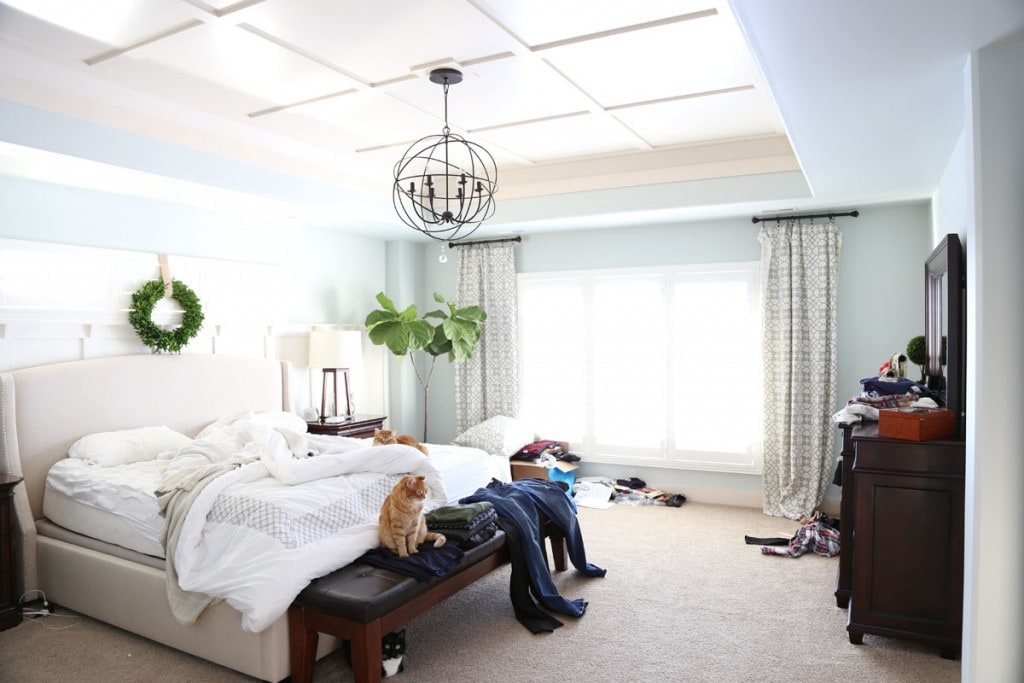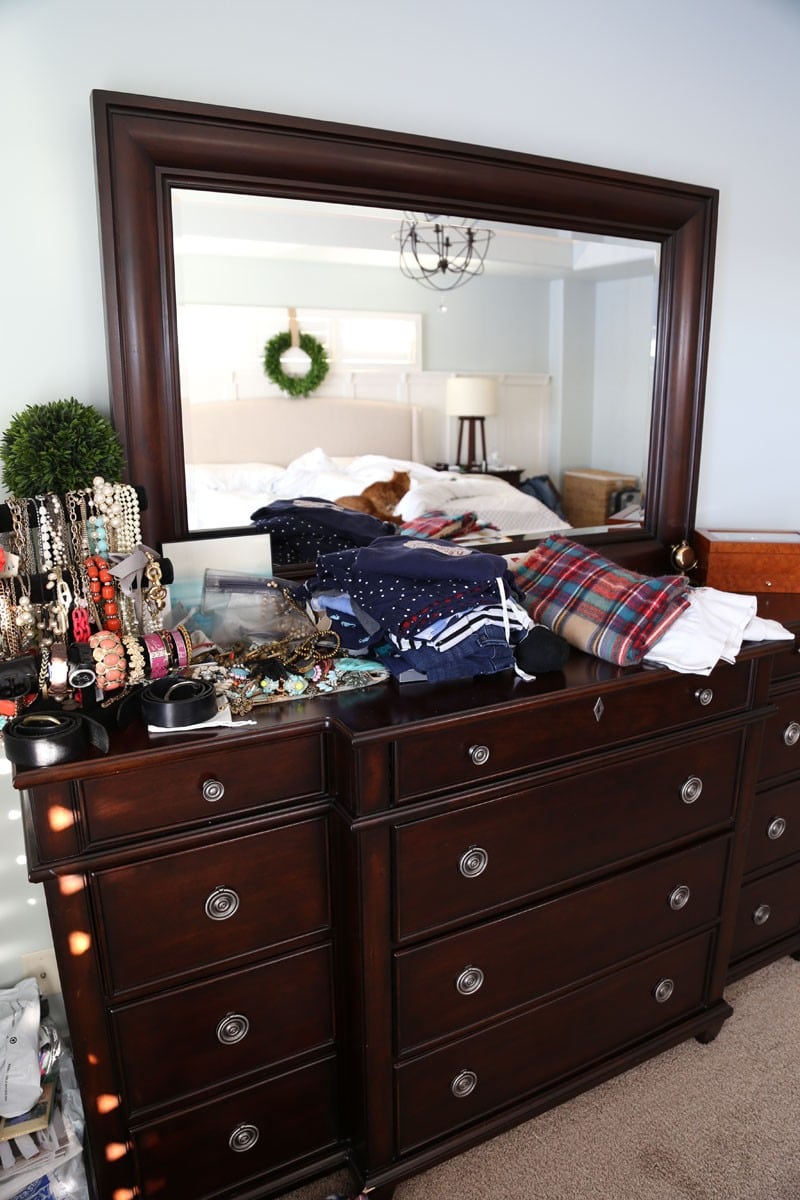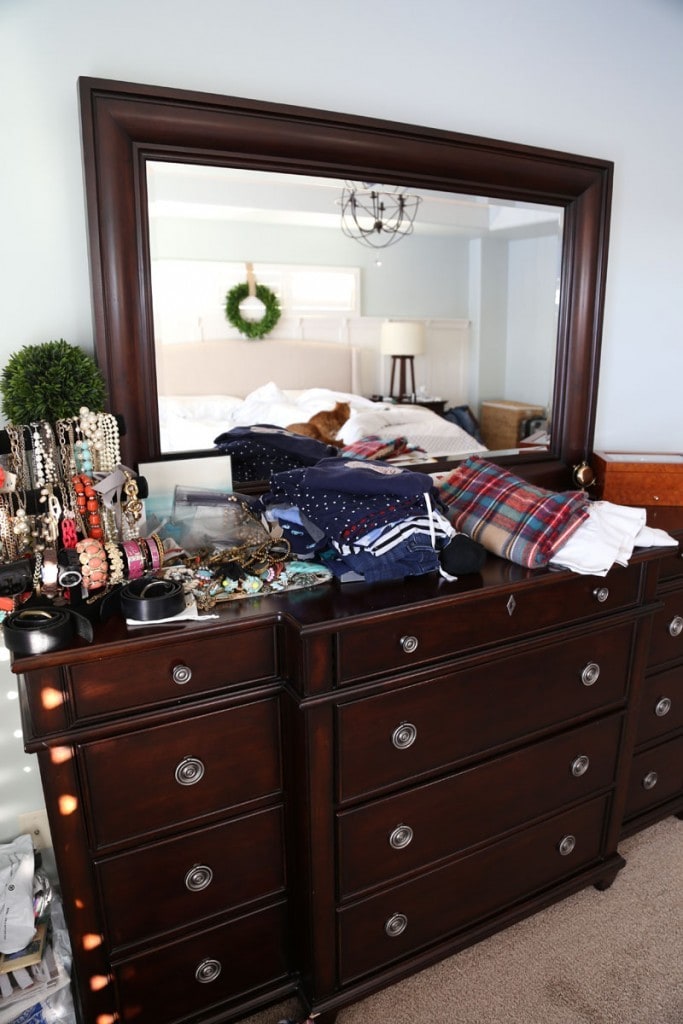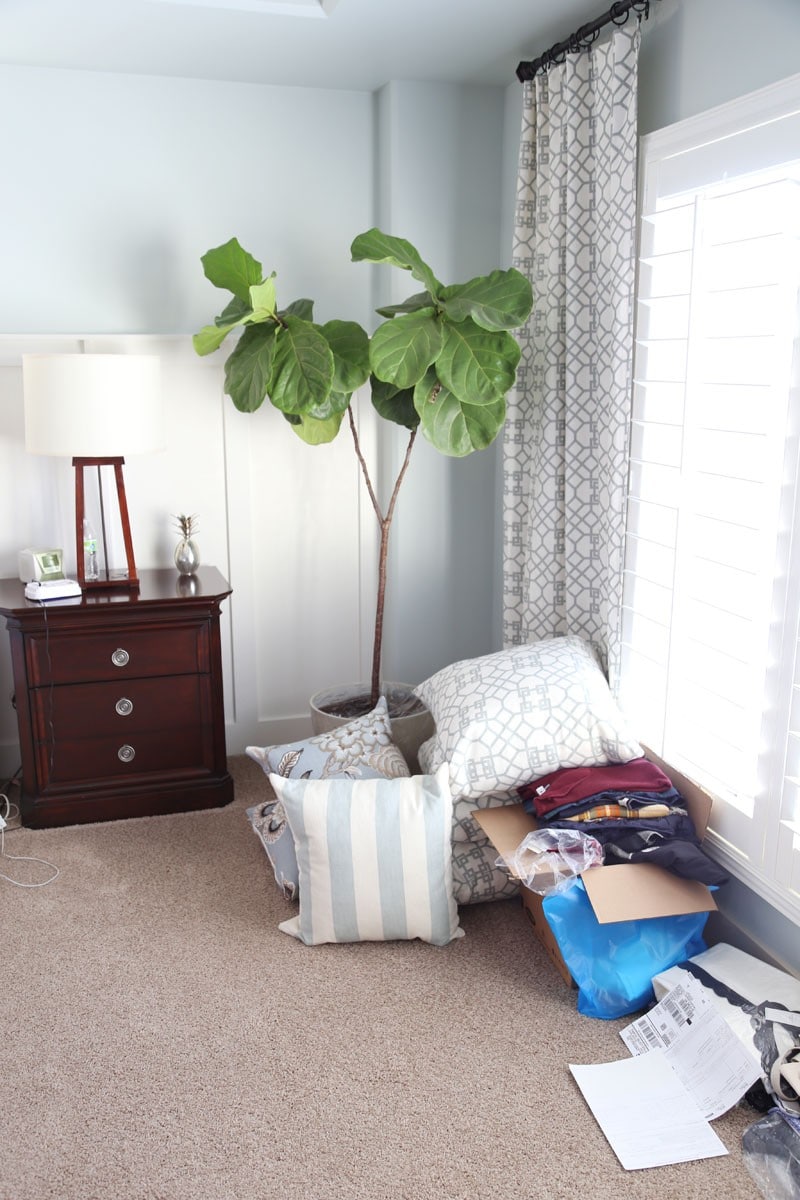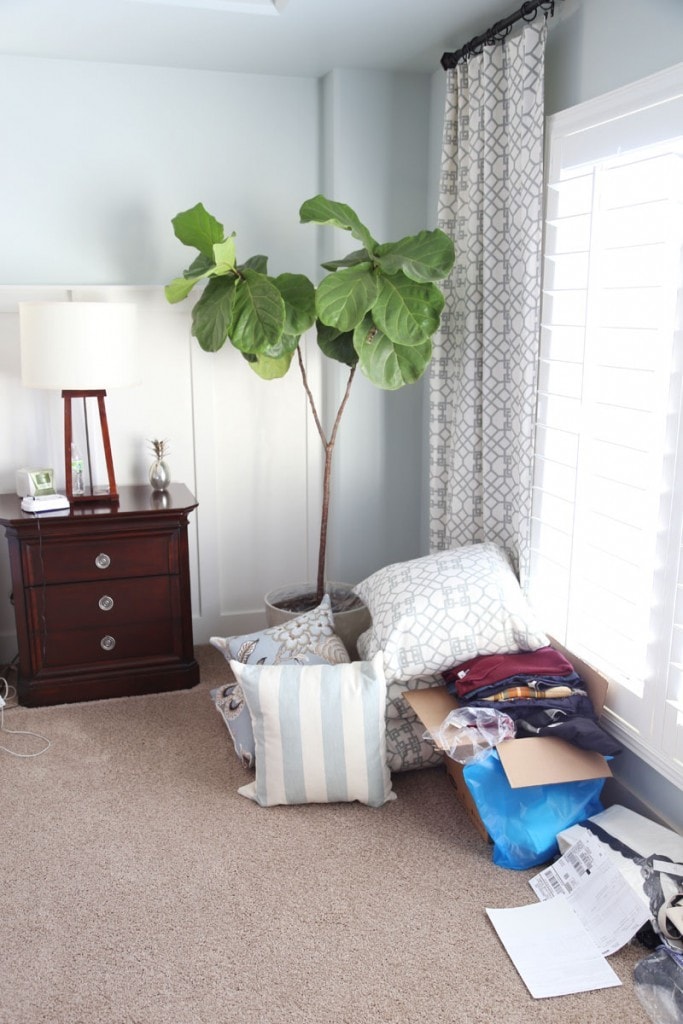 Get the master bedroom look:

My craft room definitely isn't any better. I like to think of it as the throw pillow graveyard. Although many pillows end up being resurrected here. This was shortly before I had put away all my Christmas decorations on the main level so a lot of our everyday decor was here as well. But you can pretty much guarantee there are always pillows stacked high in that corner.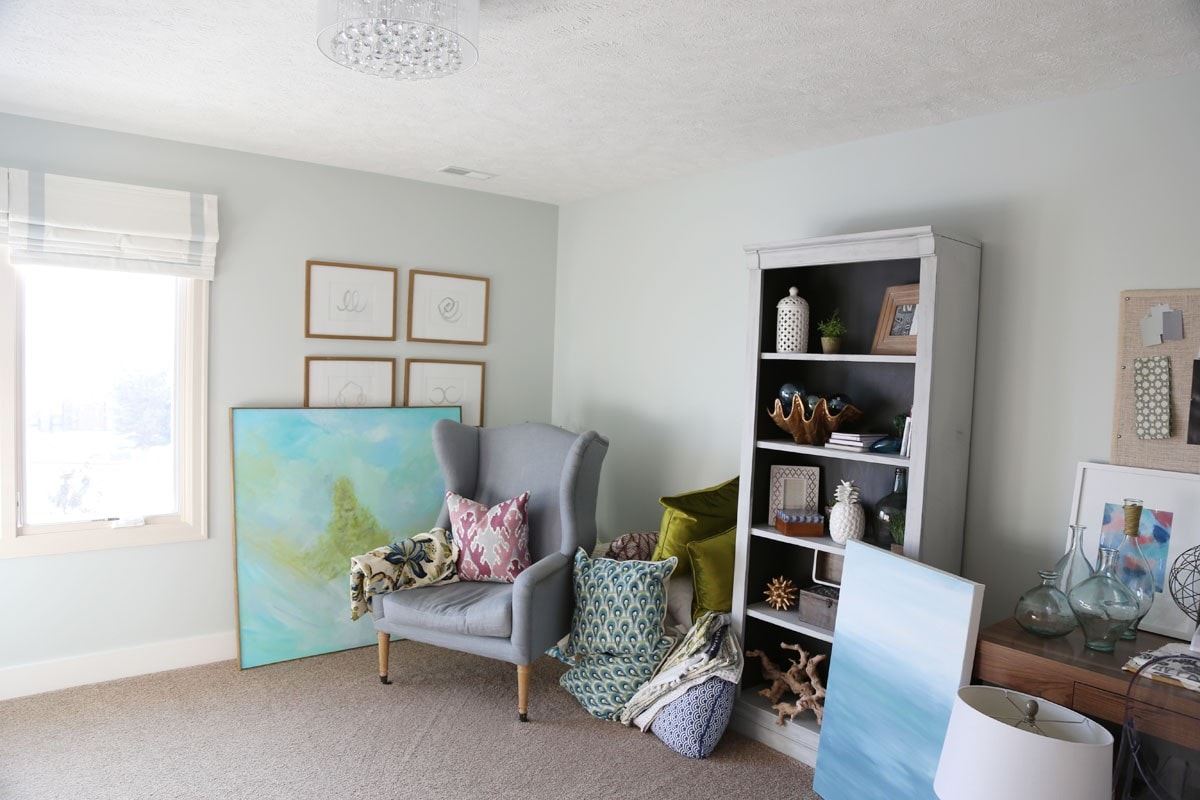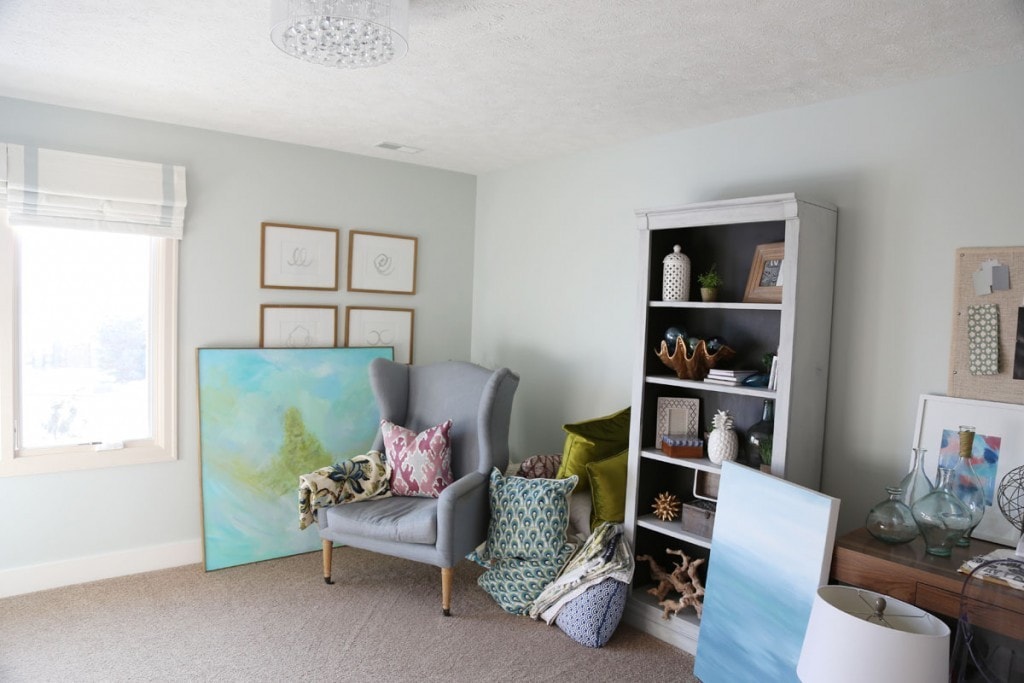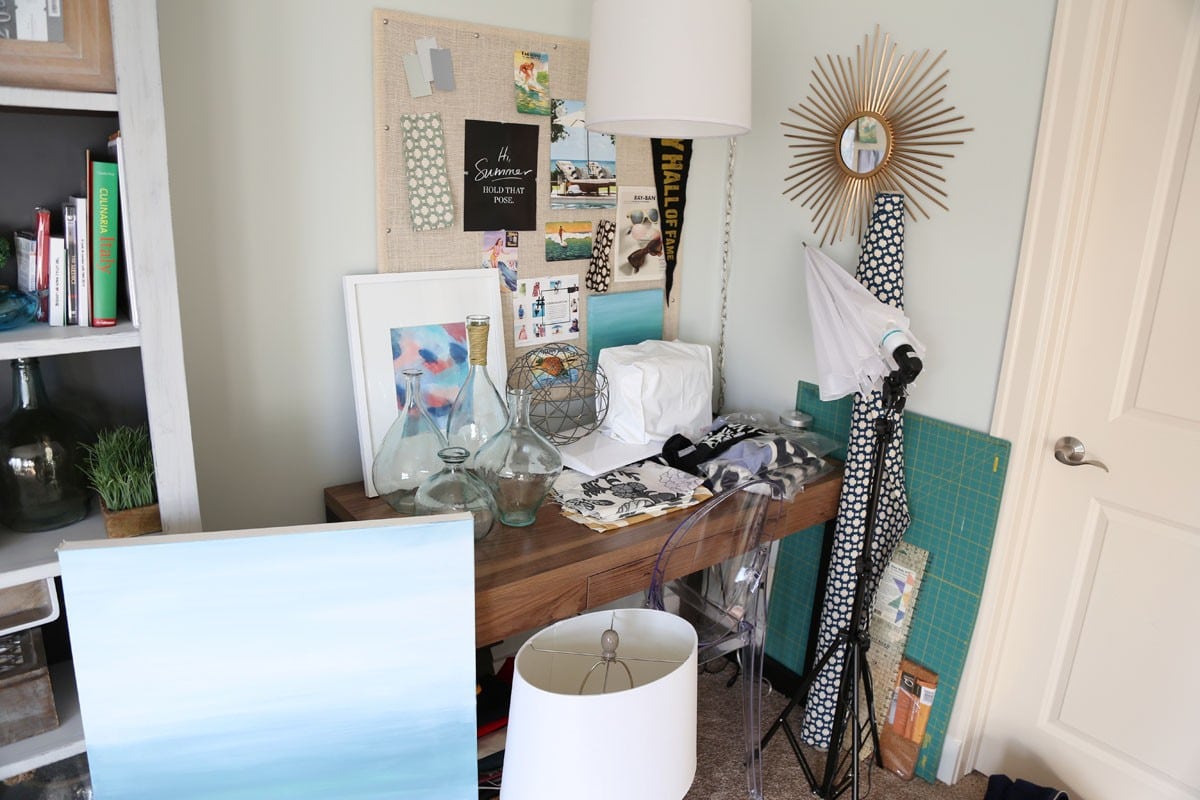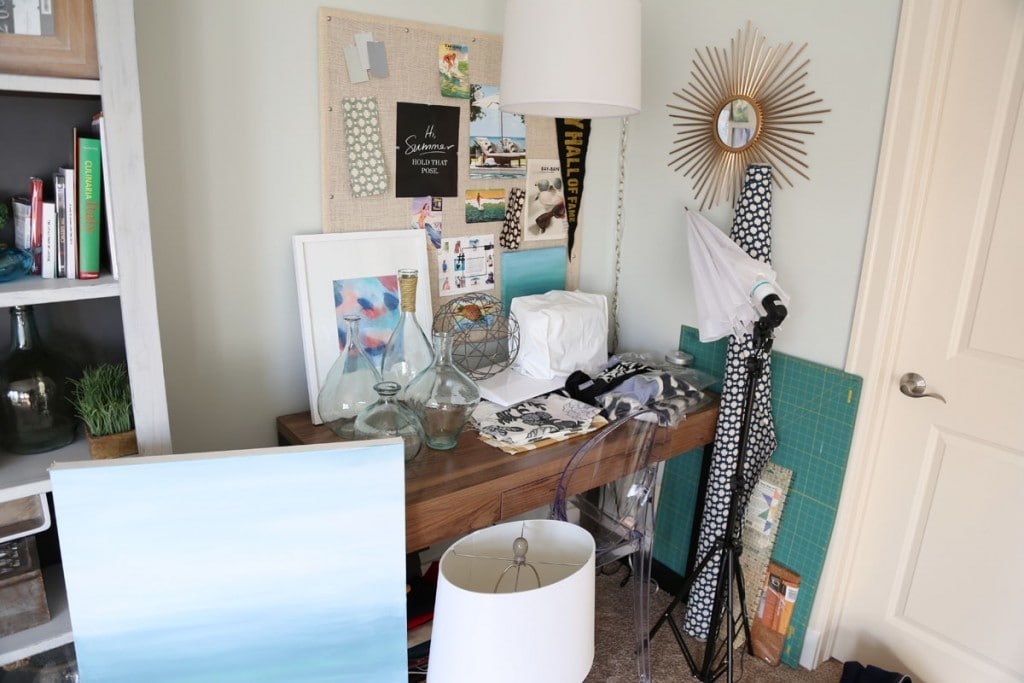 Get the craft room look:

So, can we still be friends? Is this real life in everyone's house or am I just super lazy when it comes to putting things away? I'd love to hear! And don't worry – I'll be back in two weeks for a much prettier spring home tour 🙂
Now be sure to check out all the other real life home tours from some amazing bloggers!
Addison's Wonderland | Life On Virginia Street | The White Buffalo Styling Co | Amanda Katherine | My Fabuless Life | Cuckoo 4 Design | Simple Stylings |
If you would like to follow along on more of my home decor, DIY, lifestyle, travel and other posts, I'd love to have you follow me on any of the following:
Pinterest / Instagram / Facebook / Twitter / Bloglovin' / Google
disclosure: some affiliate links used