That's right! Pool and progress in the same sentence. What?!
So, for the next few weeks (maybe until reveal day?), I thought it would be fun to post each Friday with the progress that was made throughout the past week. Wednesday night/Thursday early morning it was like a kid waiting for Santa Claus – admittedly I was wide awake from 2 am to 4 am and could not shut my brain down. It's hard to believe start time is finally here!
Justin at Kloos Kutters has been acting as our everything man for this project, so it's definitely helped only having one point of contact throughout the project, regardless of the companies working on the task at hand.
Yesterday, excavation was done for the retaining walls and our backyard looks nothing like it did on Wednesday! Things are getting really exciting.
I actually panicked Wednesday night as we went to dinner and decided we needed to immediately get this GoPro kit to "film" the entire project. More on that at the end of this post. Here was our backyard Wednesday evening.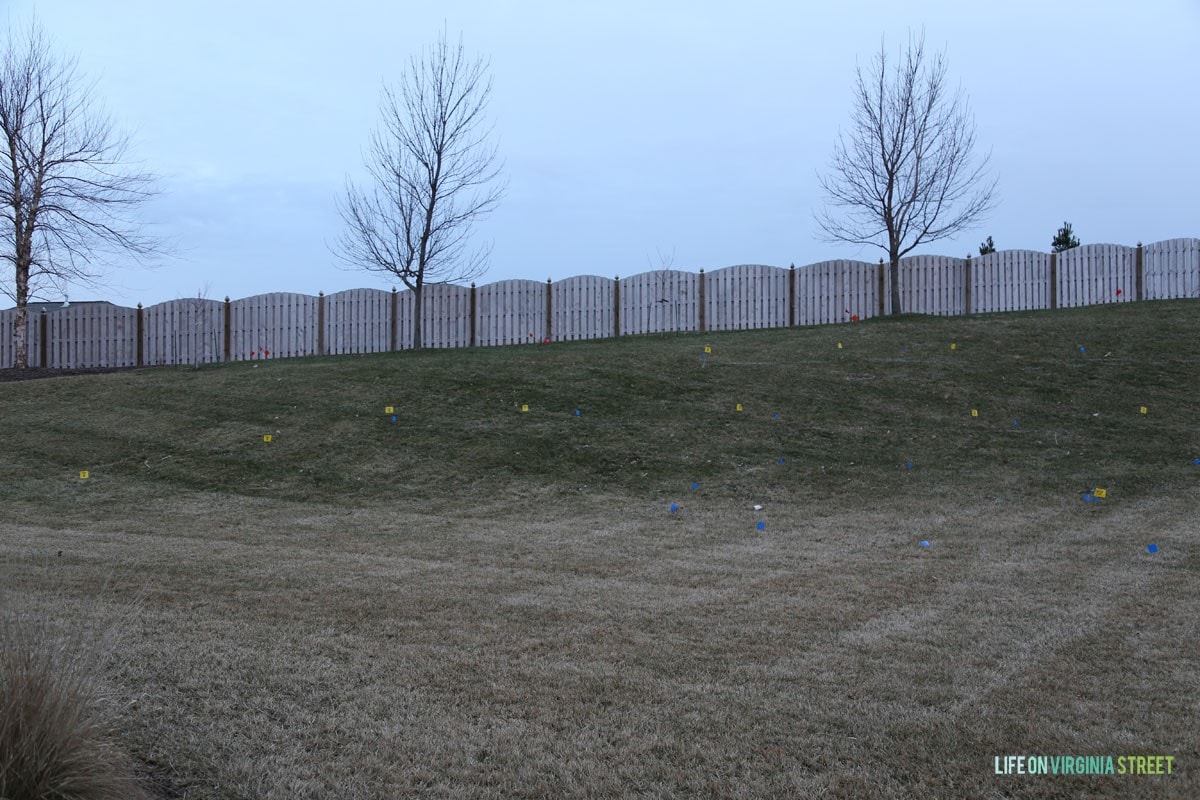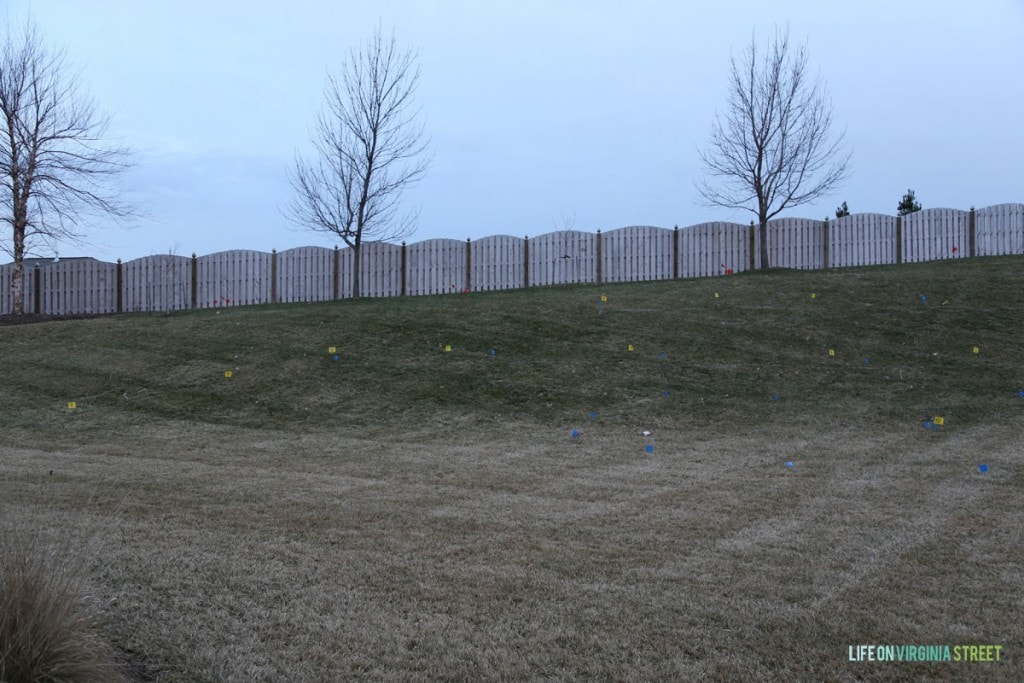 And as of lunch time yesterday (basically five working hours later), here was the progress: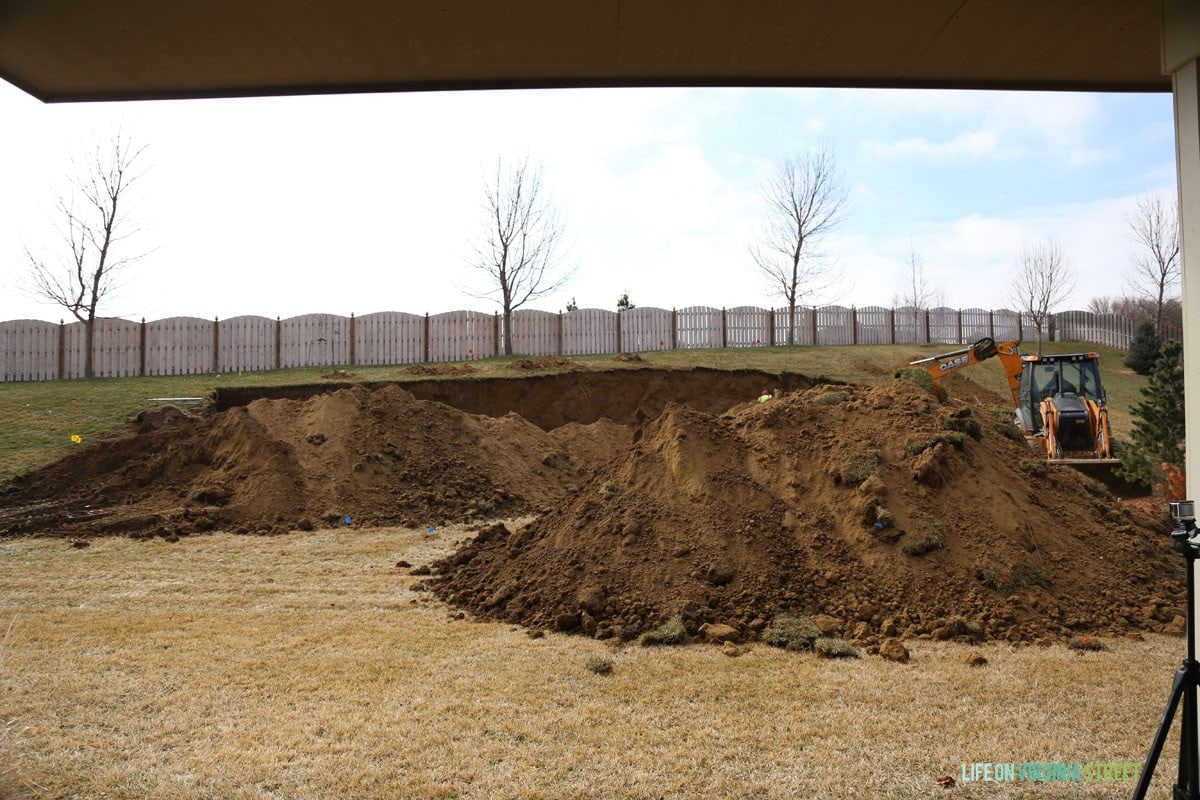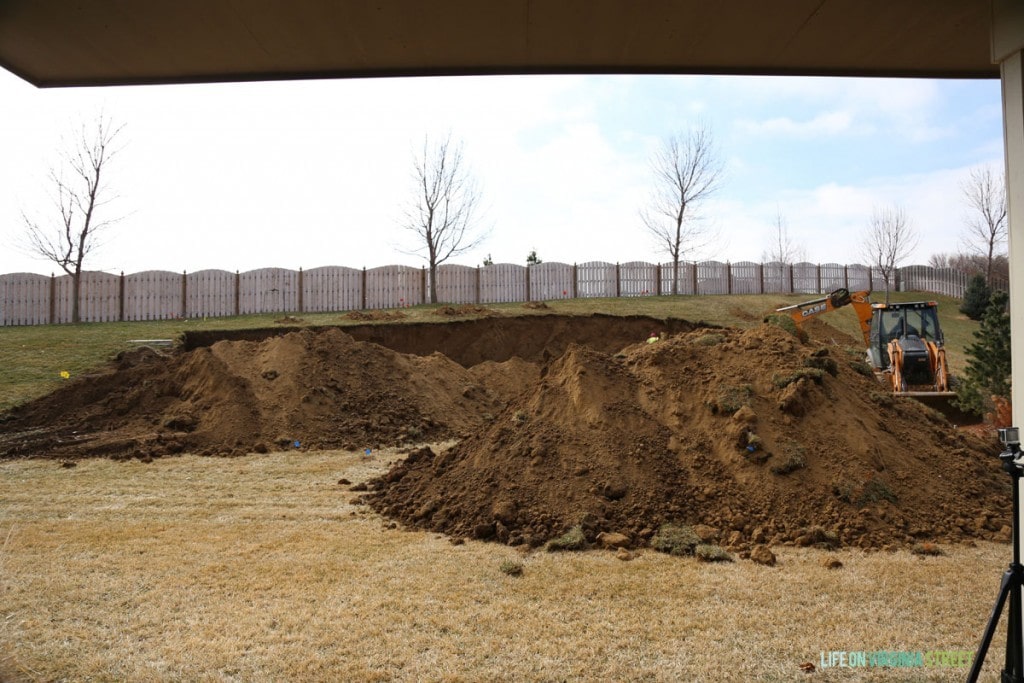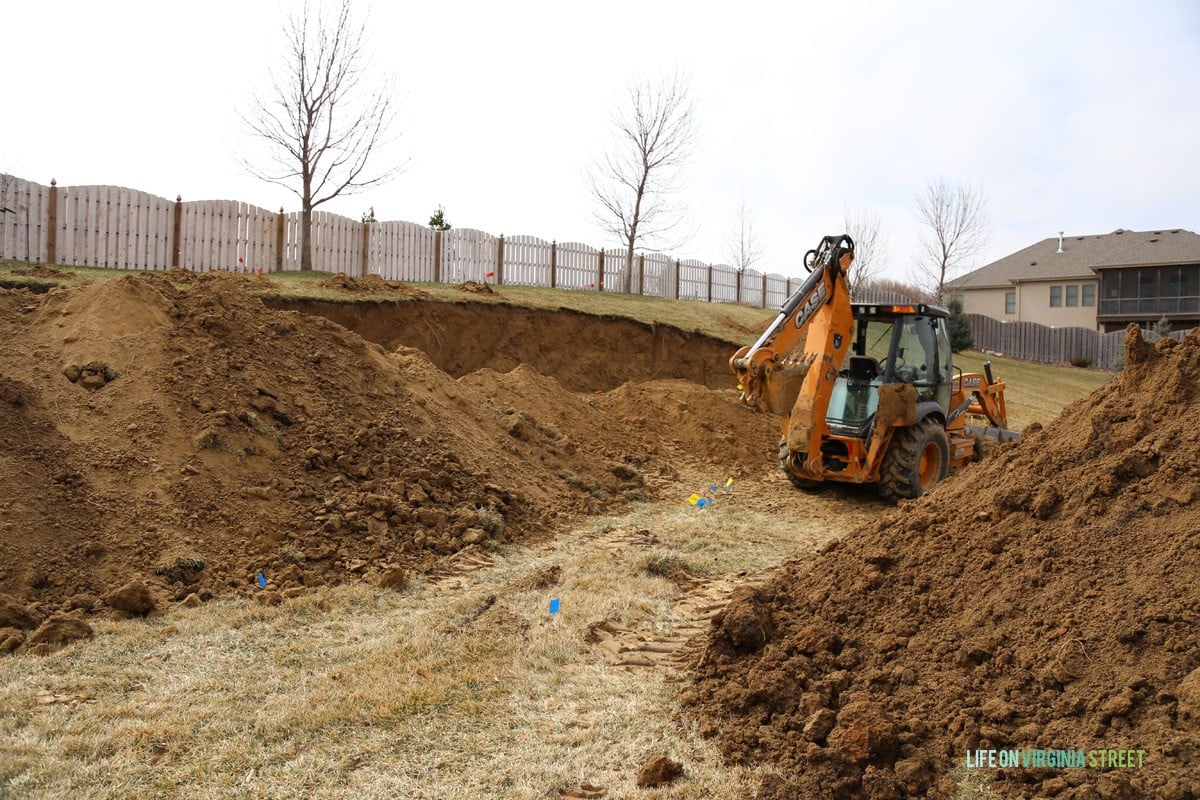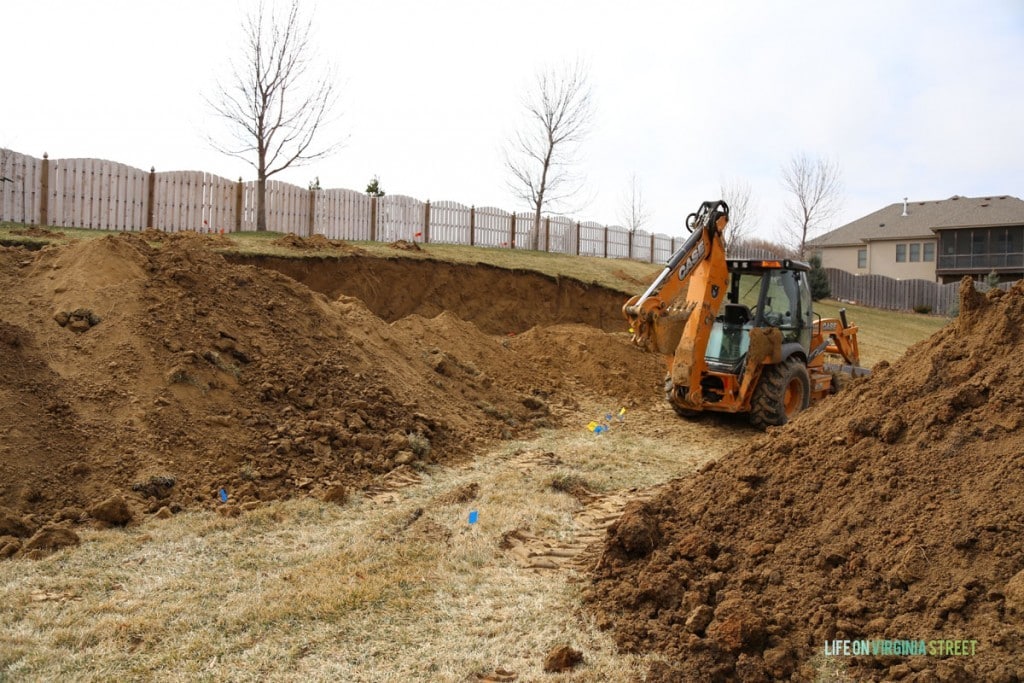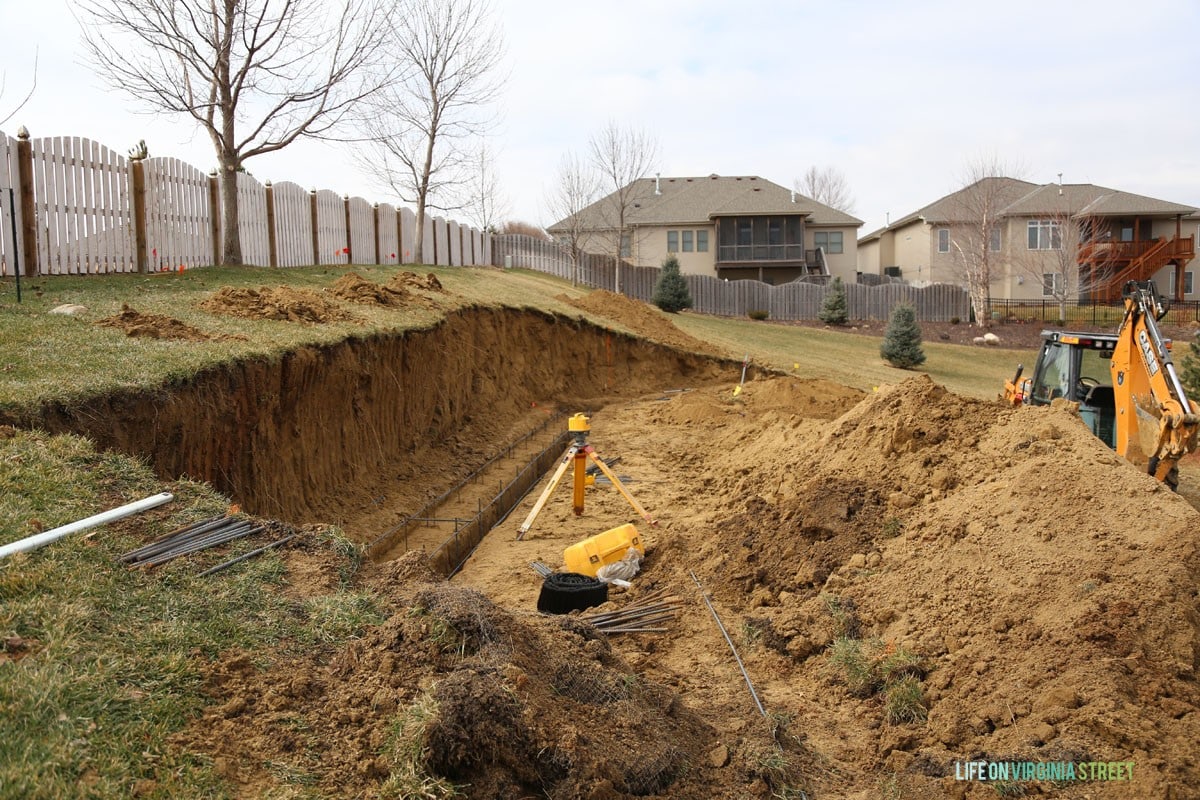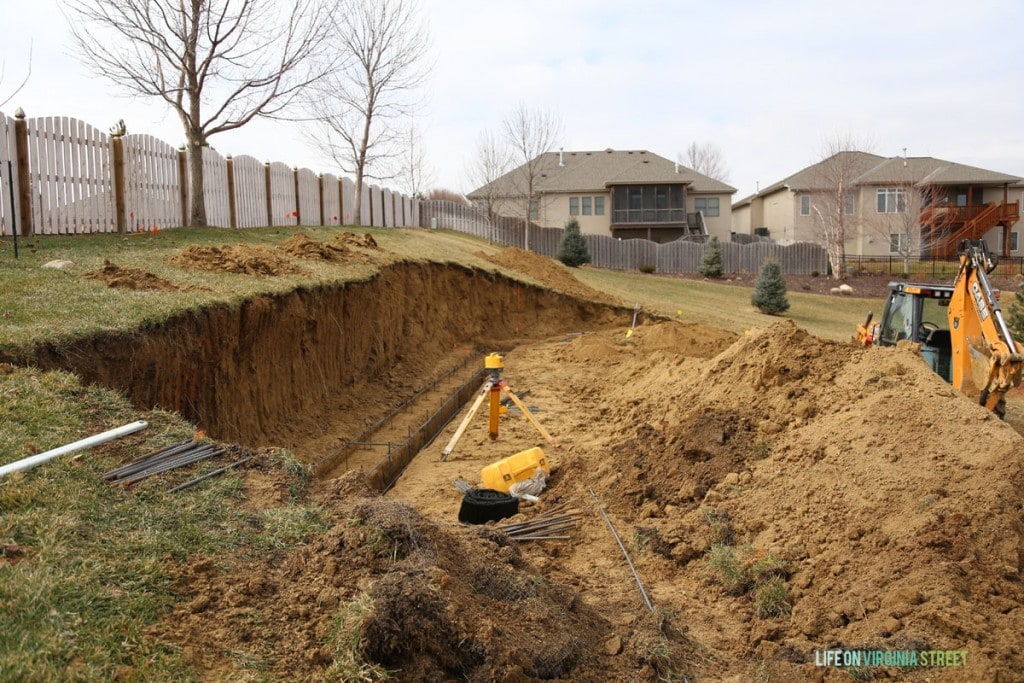 Crazy, right?
When we got home after five last night, the dirt piles had gotten even crazier, as they made way for the second wall.
This first shot is out our bedroom window. It was like a combination of Mt. Everest and the Grand Canyon in our back yard 😉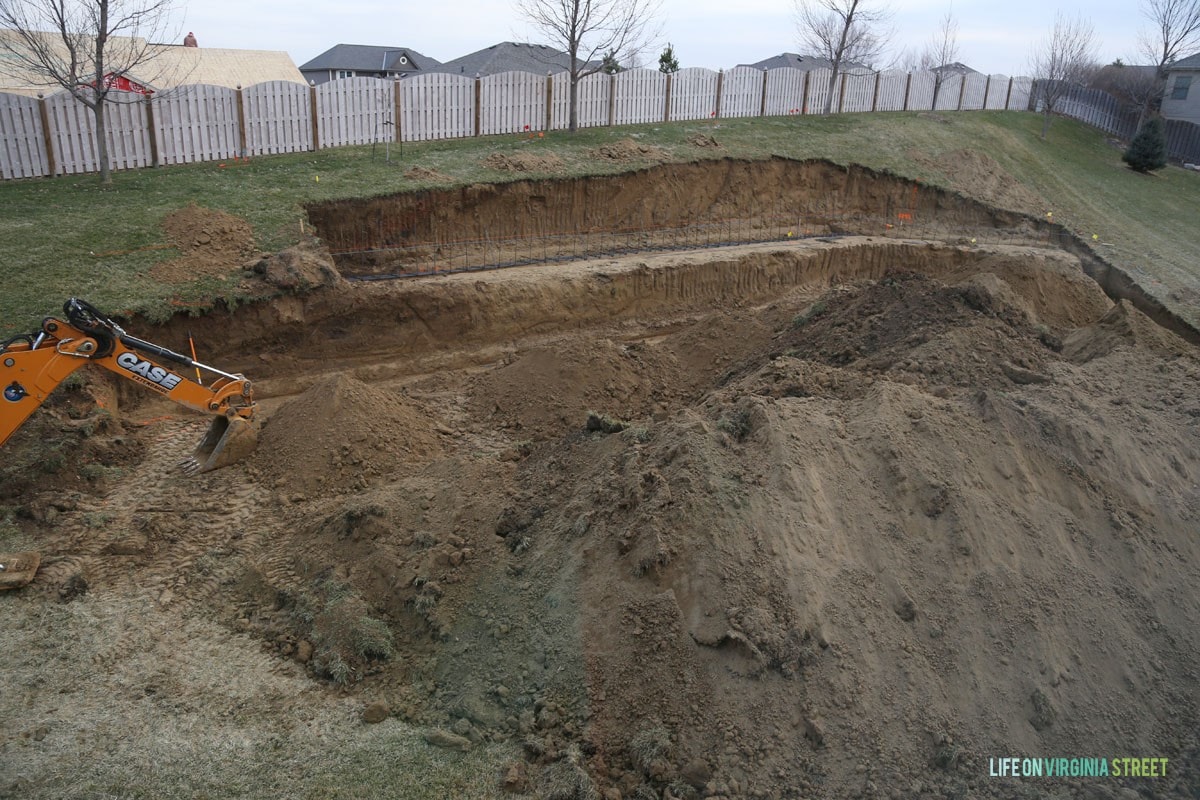 This was our view out the living room and dining room.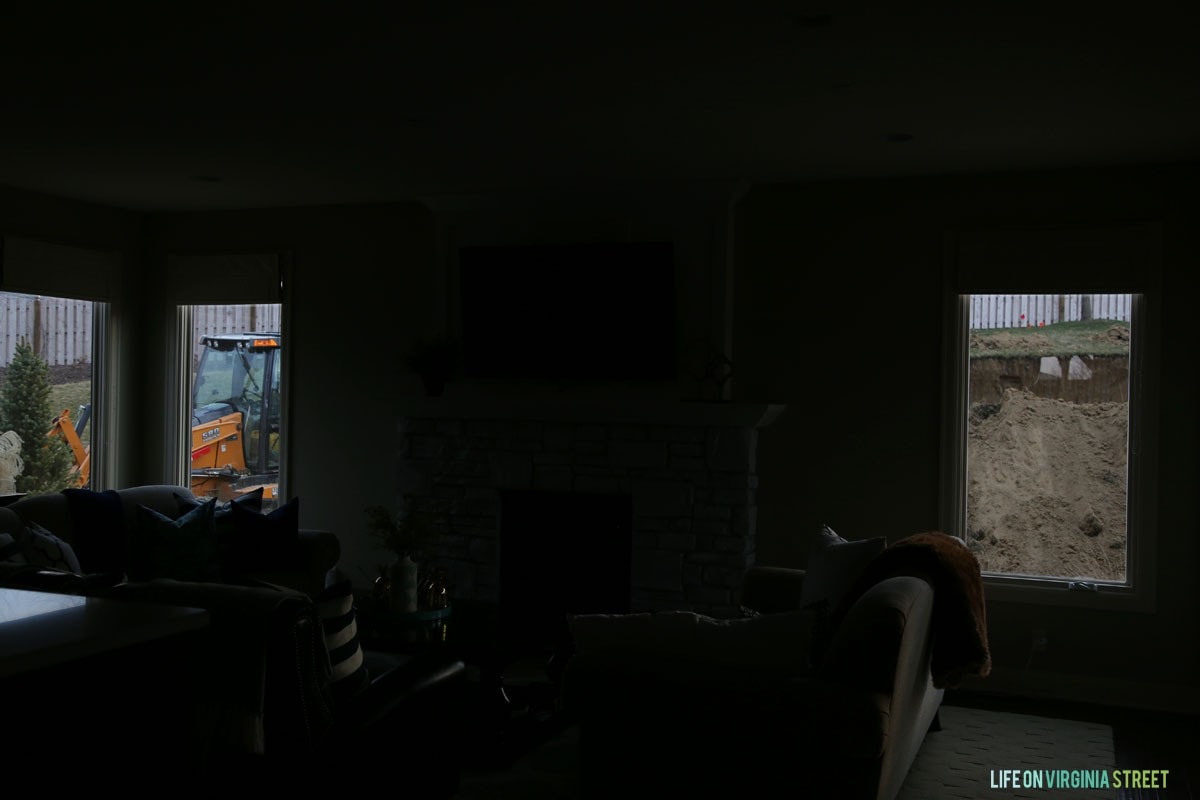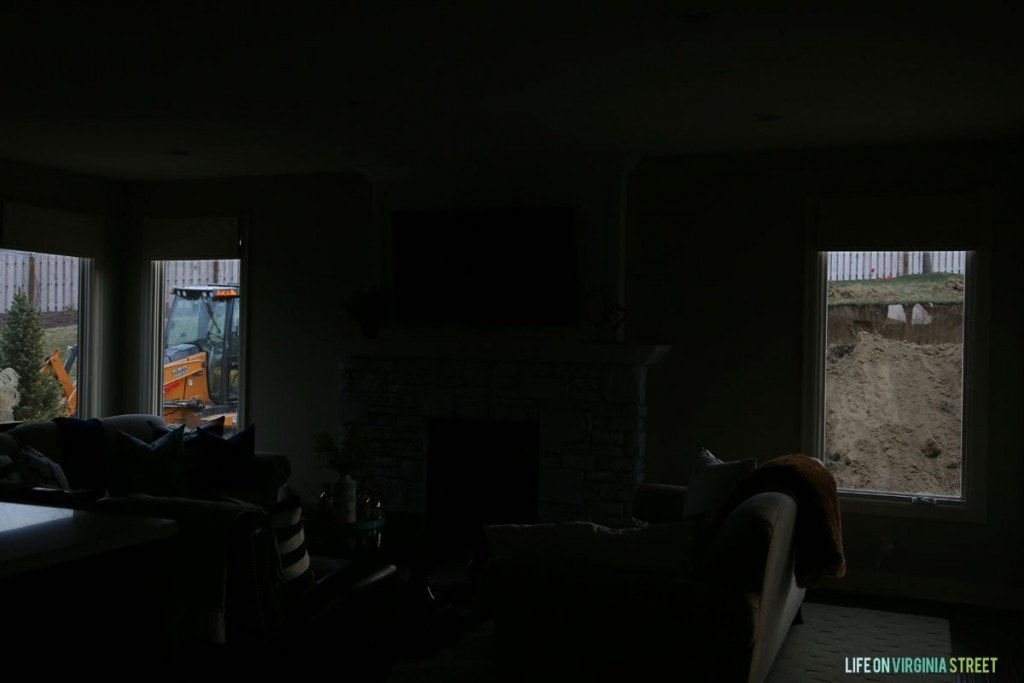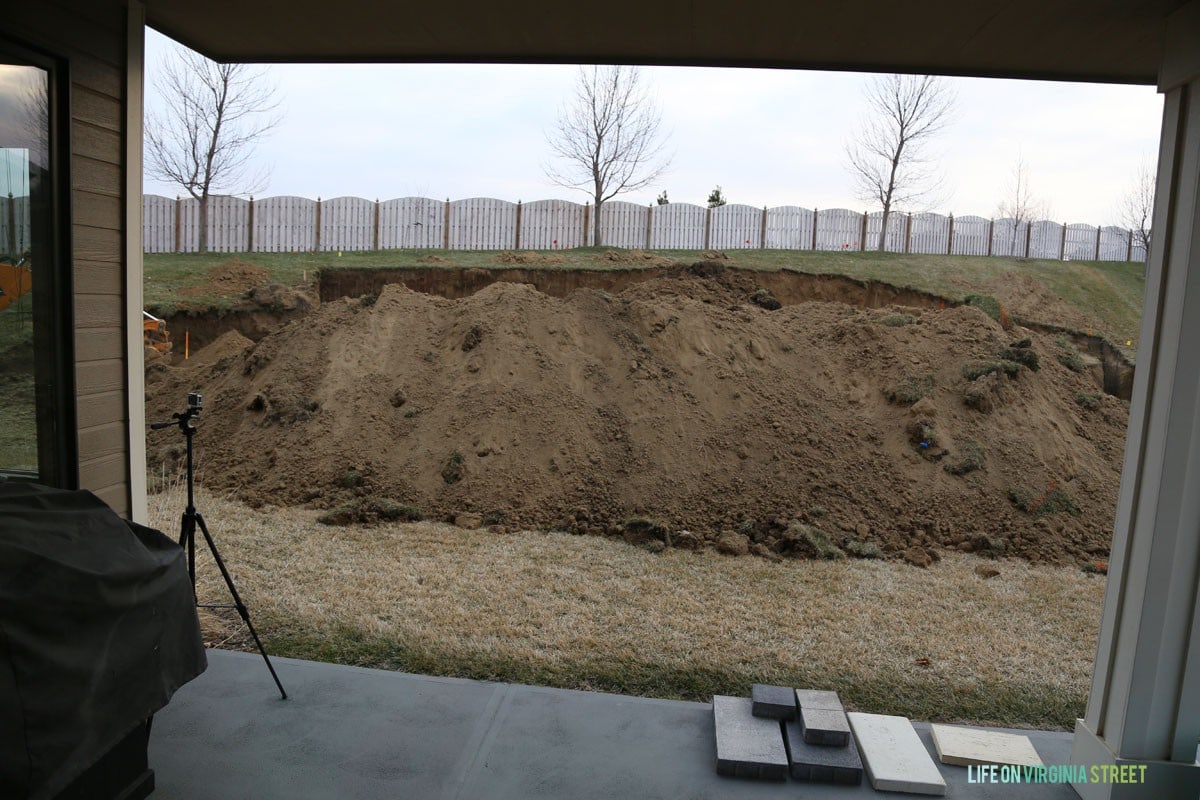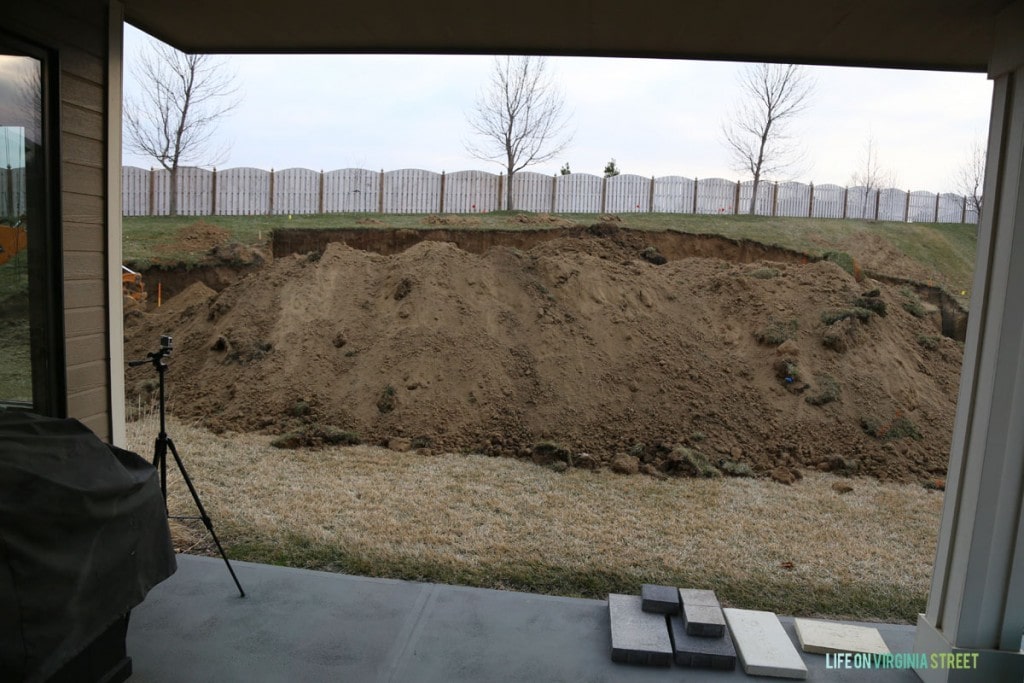 And a few walking the grounds: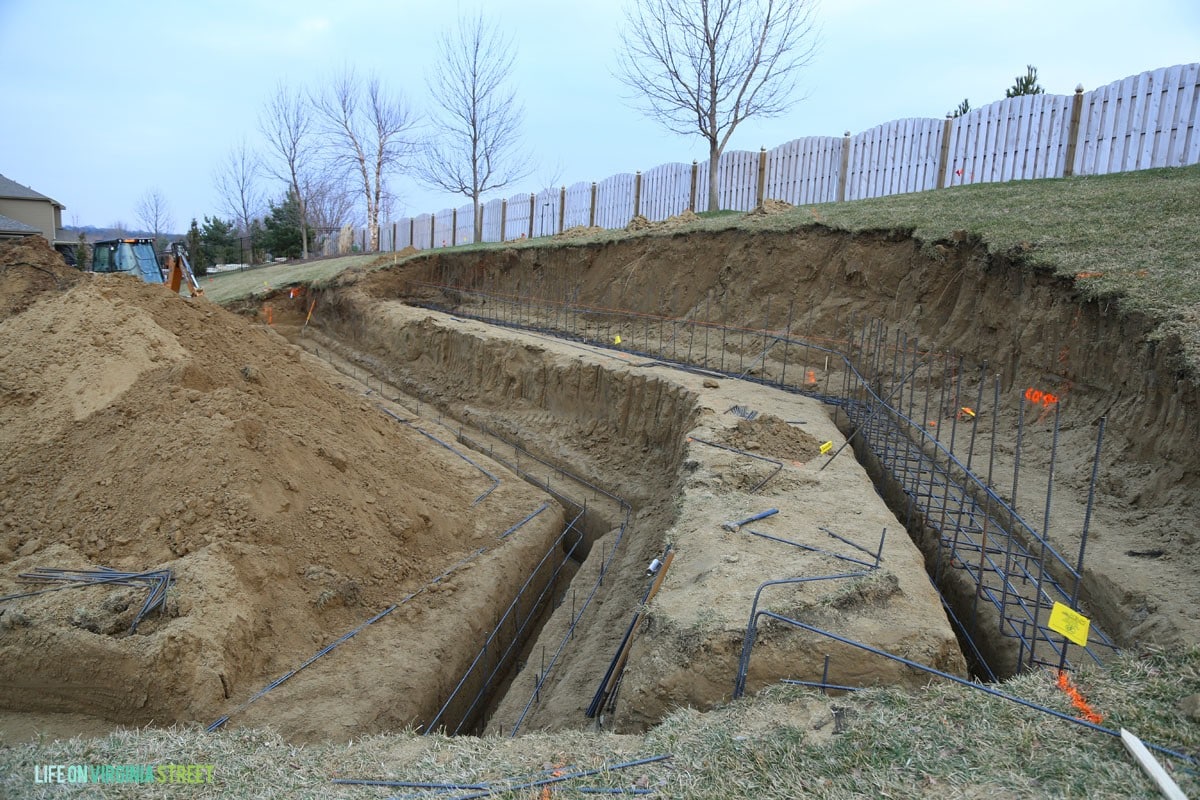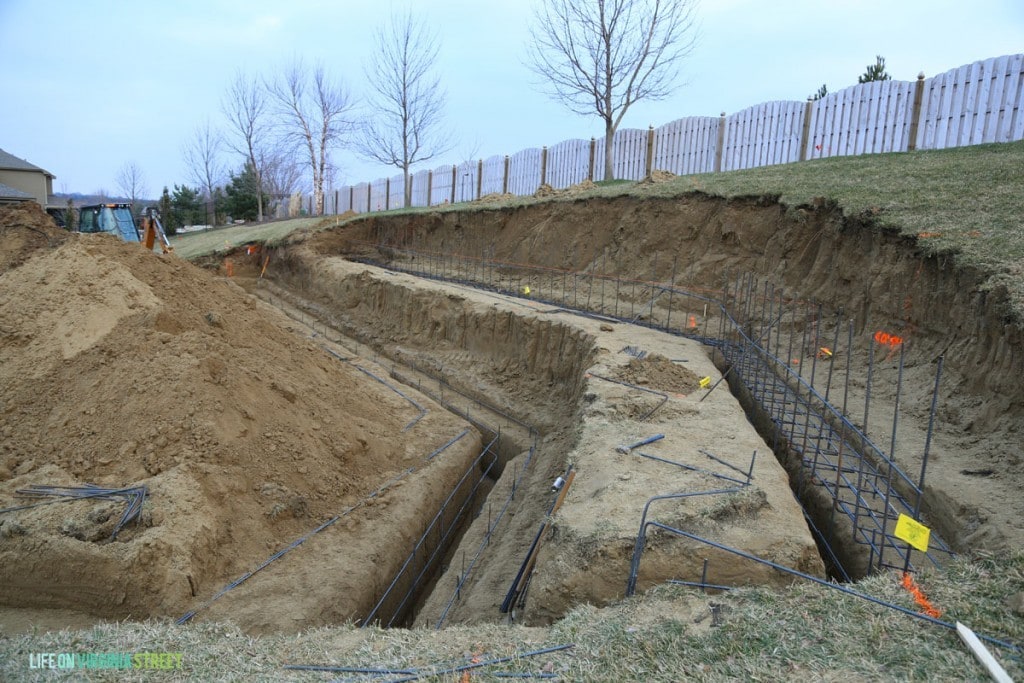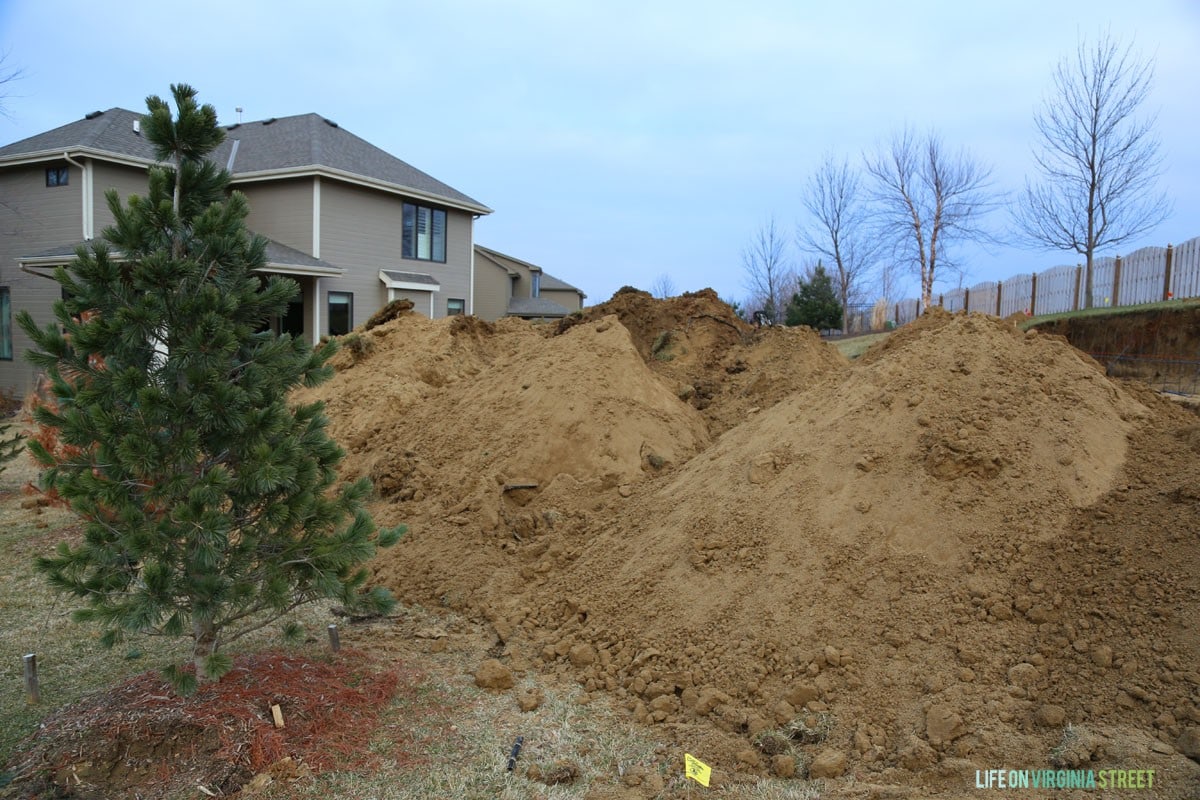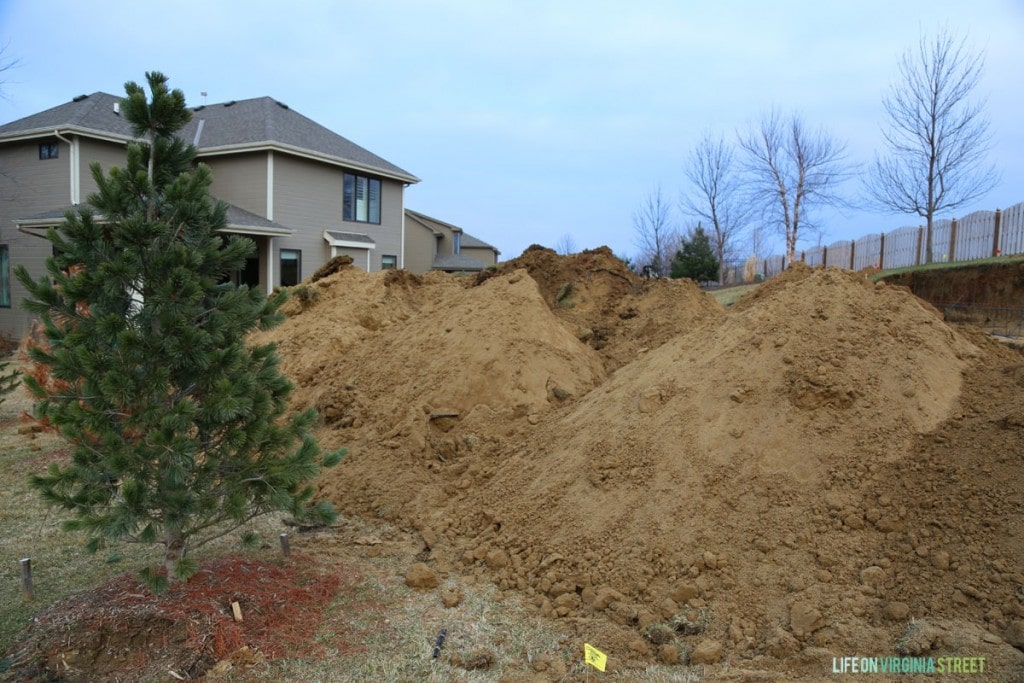 Following is a really cool semi-panoramic shot Kurtis took on his iPhone when we got home Thursday night. It helps to put all the scenery into one shot.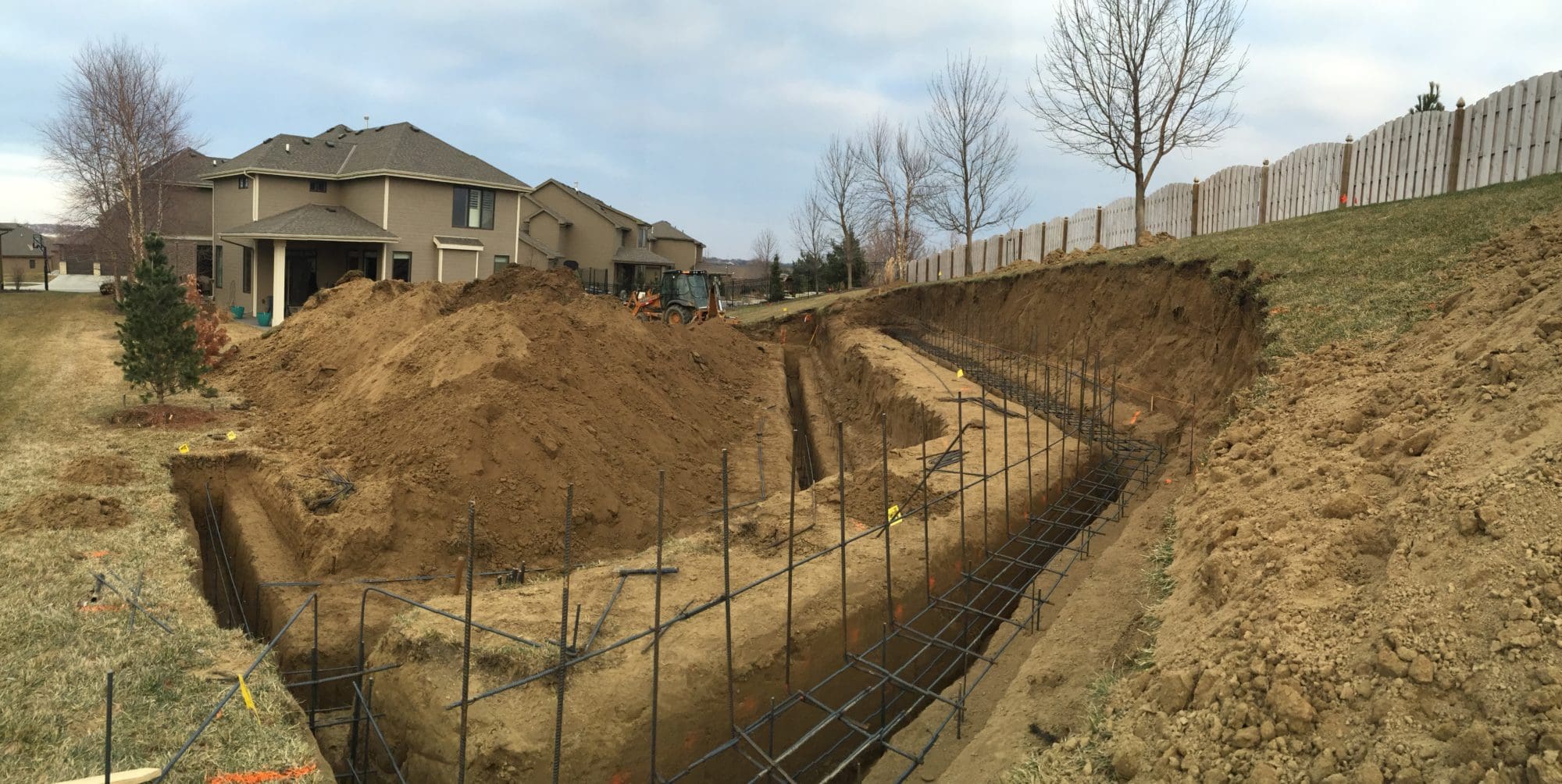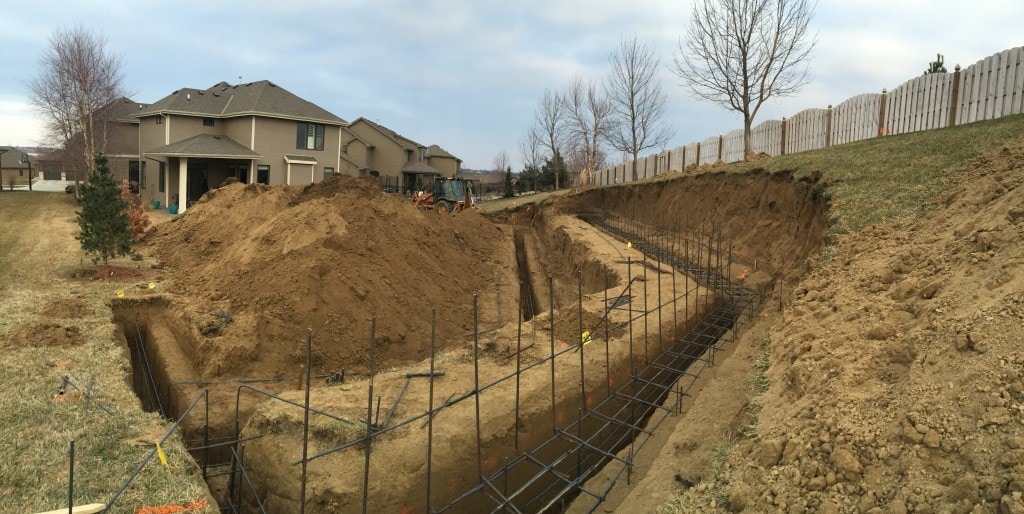 Anybody need any dirt?! Can you even believe this all happened in one day? I think we've ultimately decided that these walls will be able to endure pretty much anything and everything. They are going to be hardcore!
I now just have to find some software to do the whole time-lapse thing with the GoPro. Any recommendations? It's going to be so fun to watch the every-60-seconds snapshots be turned into a movie of sorts with the excavation!
Now, once the wall gets wrapped up over the next few days and the concrete gets poured tomorrow, the dirt will all need to be filled back in (although only about 1/2 will be used) and then we can move on to pool excavation. The pool is scheduled to start the week of March 14th. Things are going to be moving quickly now!
Have a great weekend everyone. I'll likely be staring out my windows the whole time 😉 Lastly don't forget to enter the $1,000 Fab Shopping Spree giveaway!
If you would like to follow along on more of my home decor, DIY, lifestyle, travel and other posts, I'd love to have you follow me on any of the following:
Pinterest / Instagram / Facebook / Twitter / Bloglovin' / Google
disclosure: some affiliate links used