Well, we hit the week that I knew would eventually come. Pretty much nothing happened. Whomp, whomp. We've had a lot of rain this past week (and the end of the prior week). But, there was a tiny bit of progress on the actual jobsite – and a lot of decisions nearly reached for furniture and decor.
If you're new around here or have missed my other progress reports, you can get up to speed here:
A Pool + Backyard Update | Pool Progress: Week 1 | Pool Progress: Week 2 | Pool Progress: Week 3
Pool Progress: Week 4 | Pool Progress: Week 5 | Pool Progress: Week 6 | Pool Progress: Week 7 | Pool Progress: Week 8
Monday, we had electricians at our house the bulk of the day. And, although our pool needs power, the update was rather ugly :/  Now, even more camo is going to be required in this back corner since that electrical panel sticks about a foot above the wall. Ugh.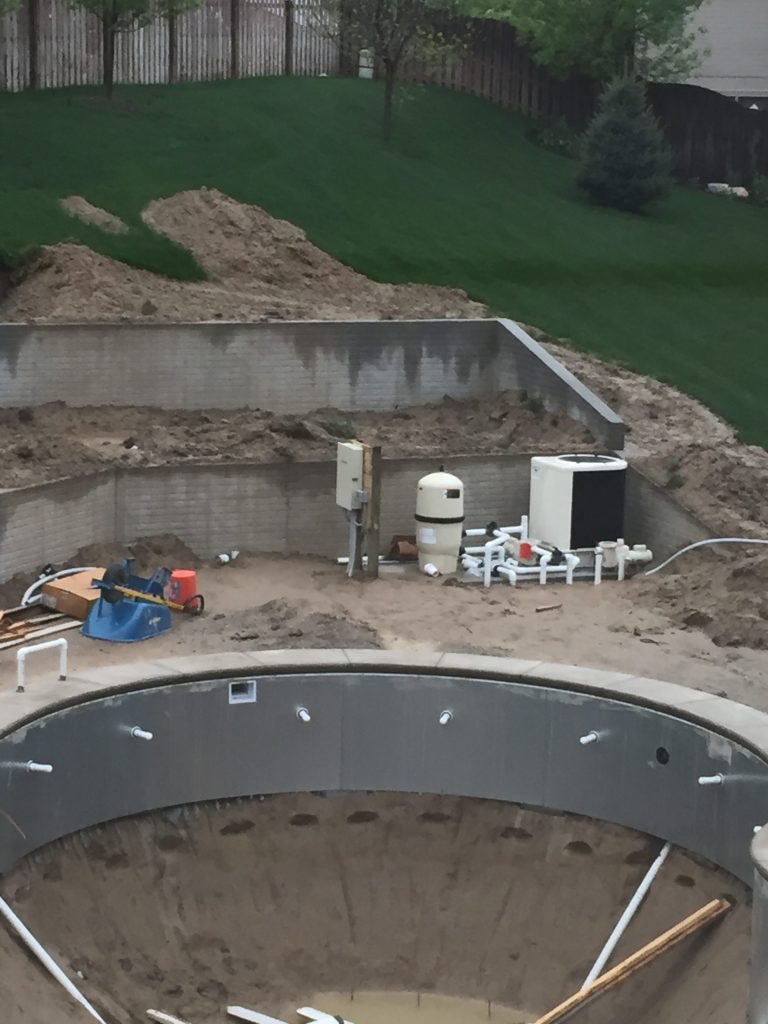 By Wednesday night when I got home from work, we practically already had a pool with all the standing rainwater!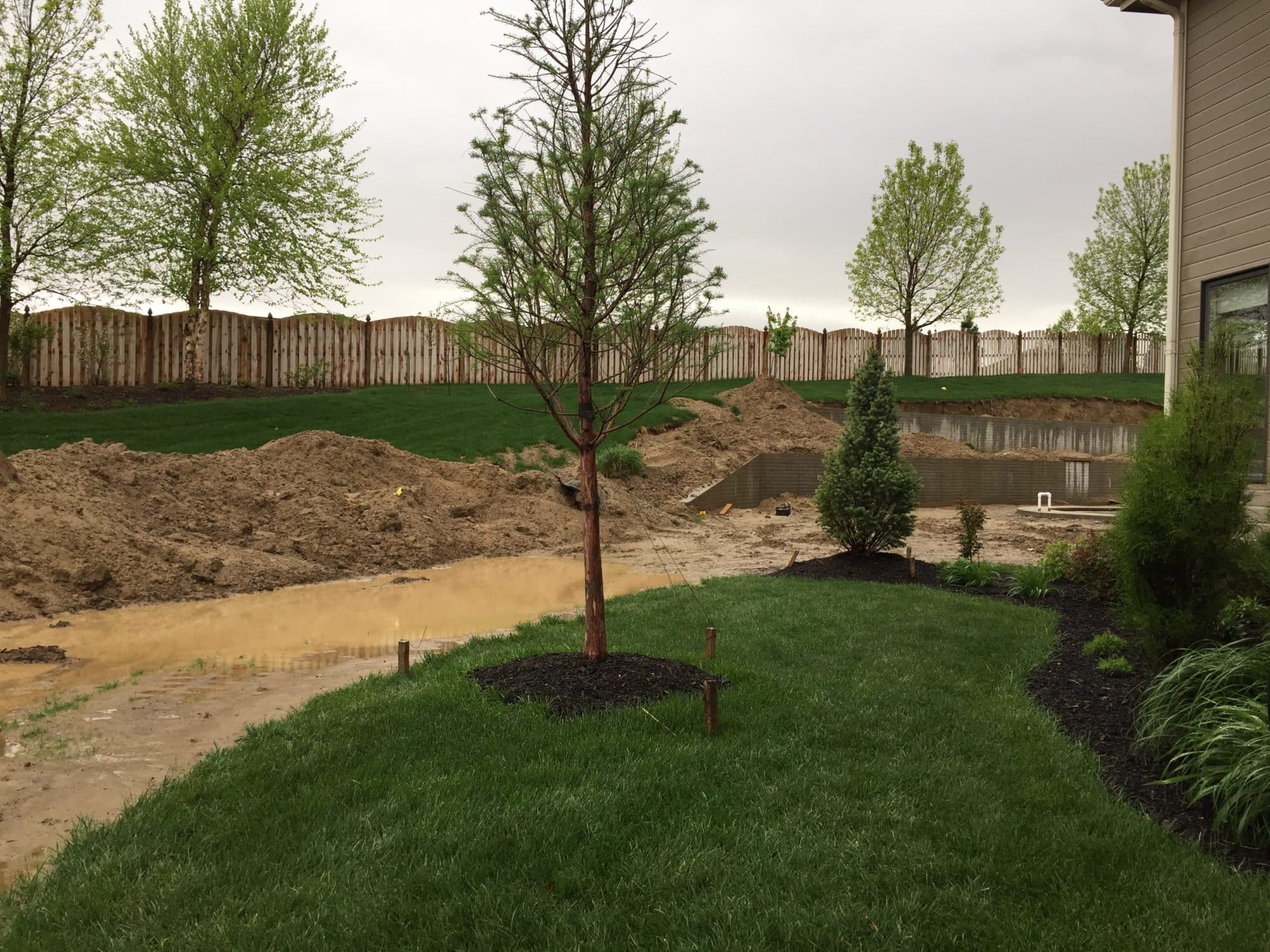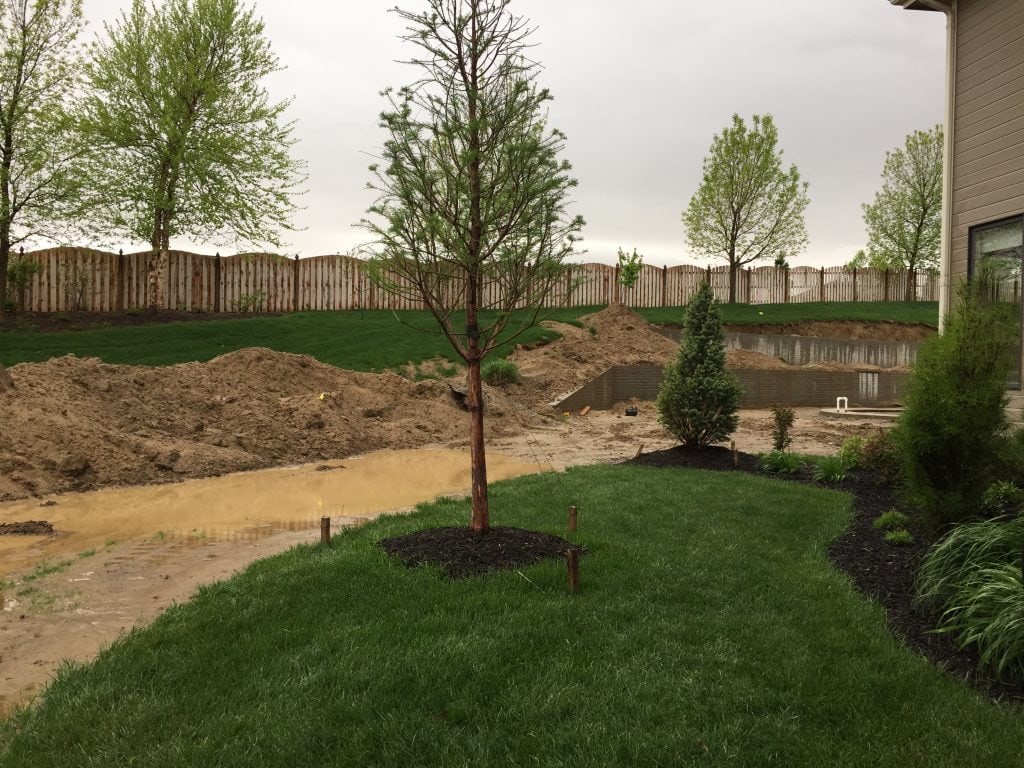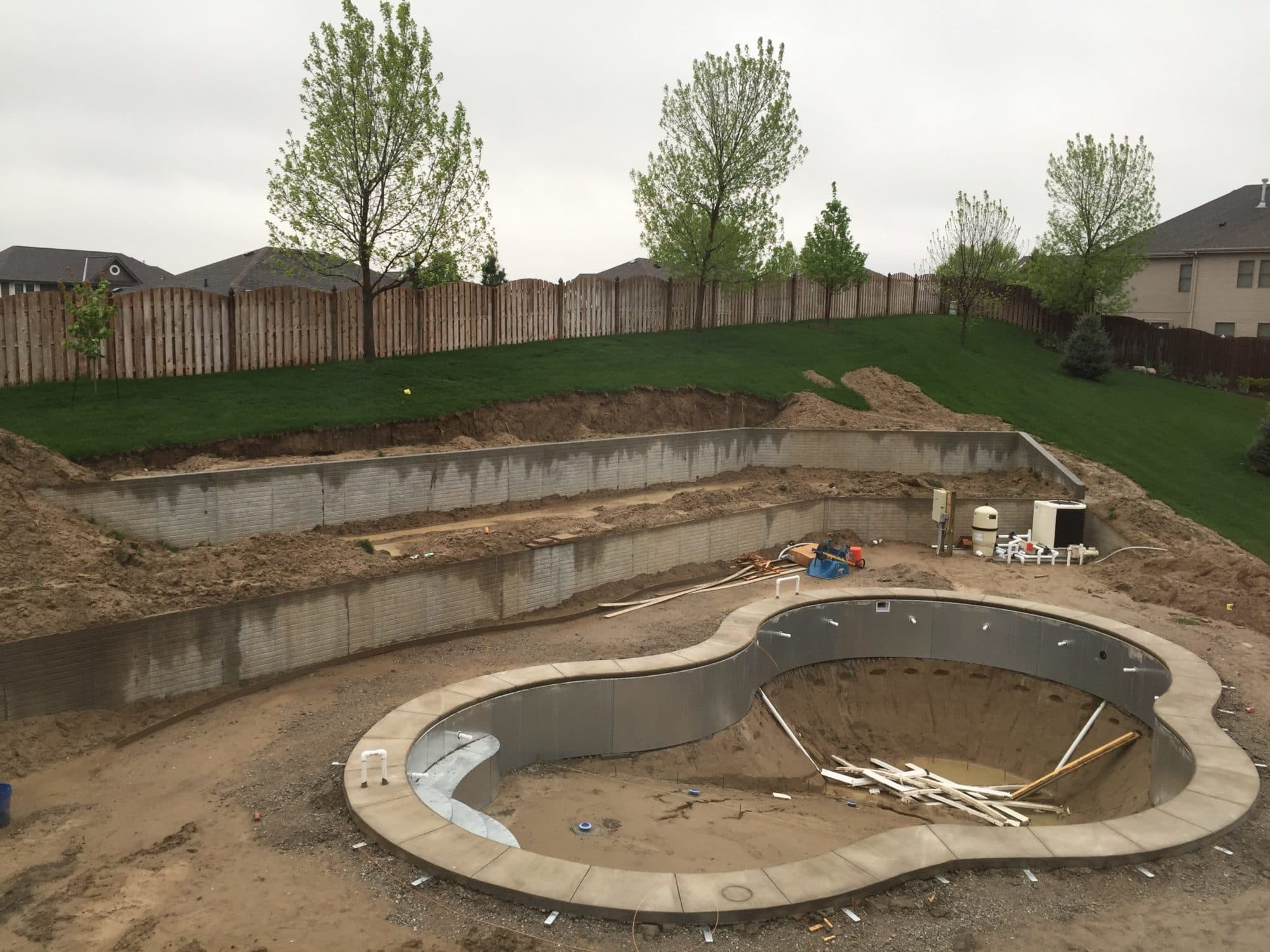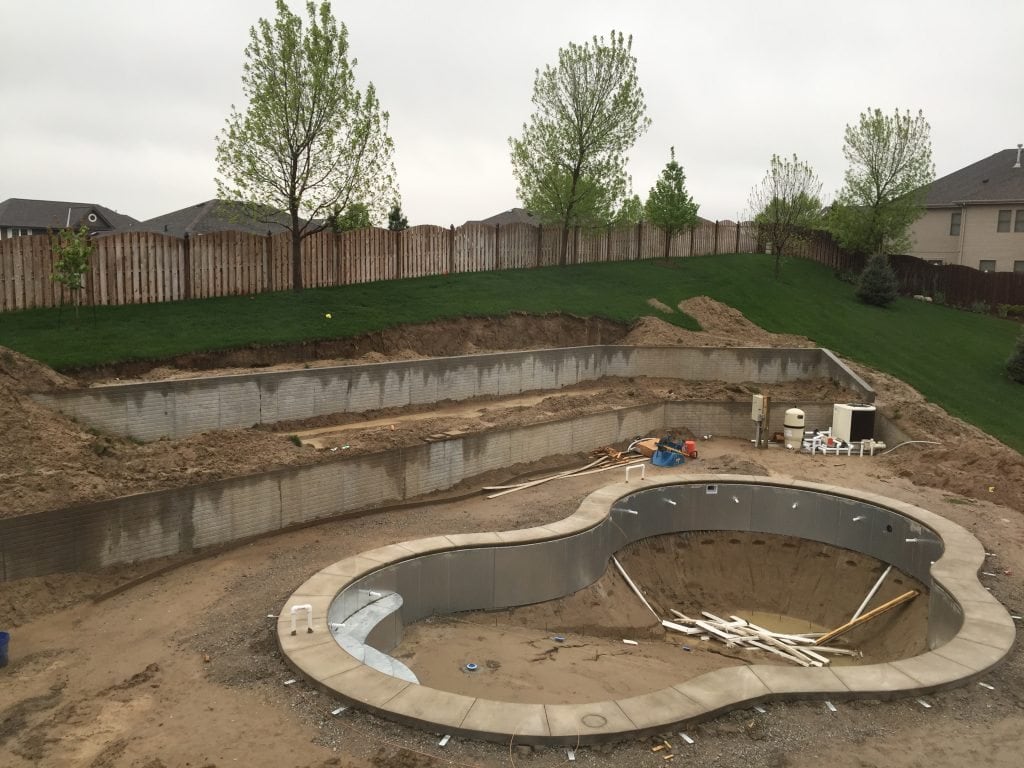 We were told at the beginning of this week that pavers would likely start next Monday, but as of yesterday afternoon, they've now moved the date to Friday, 5/5. 🙁 I'm hoping we don't continue to get more rain or it could be delayed even further.
While I was in Costa Rica, I was shocked by how much the pool at the JW Marriott resembled some of the design selections we had made. It honestly made me so giddy I couldn't wait to get home to see more progress. If you look closely in the water, you'll see the tile pattern is also almost identical to the liner we picked!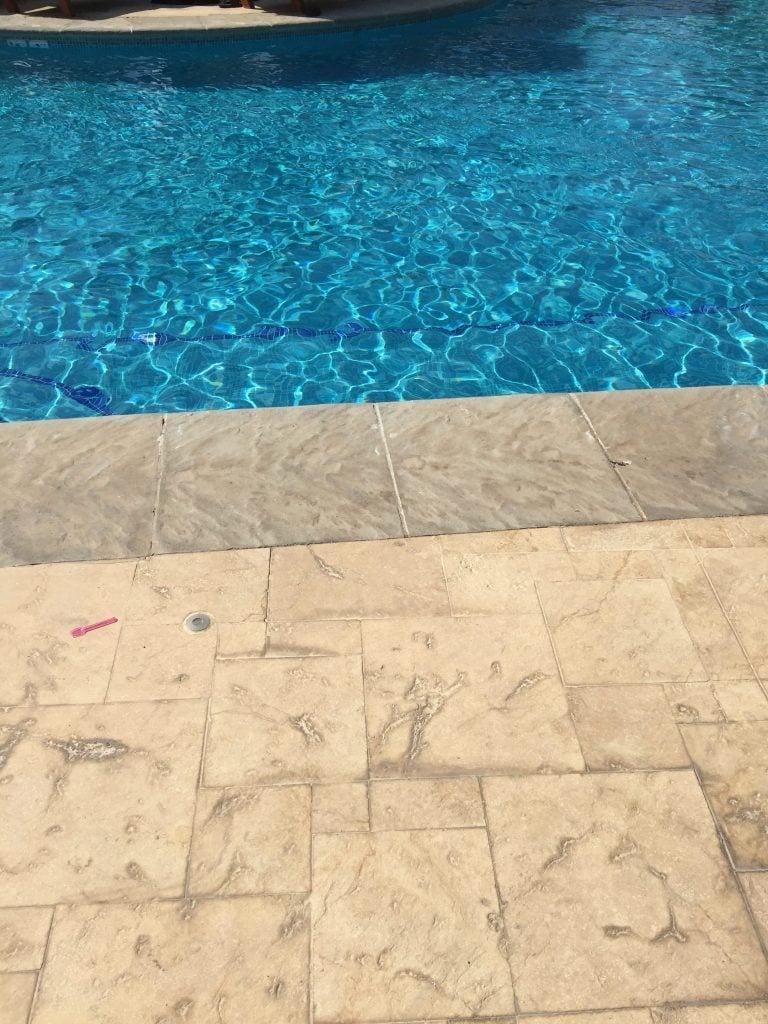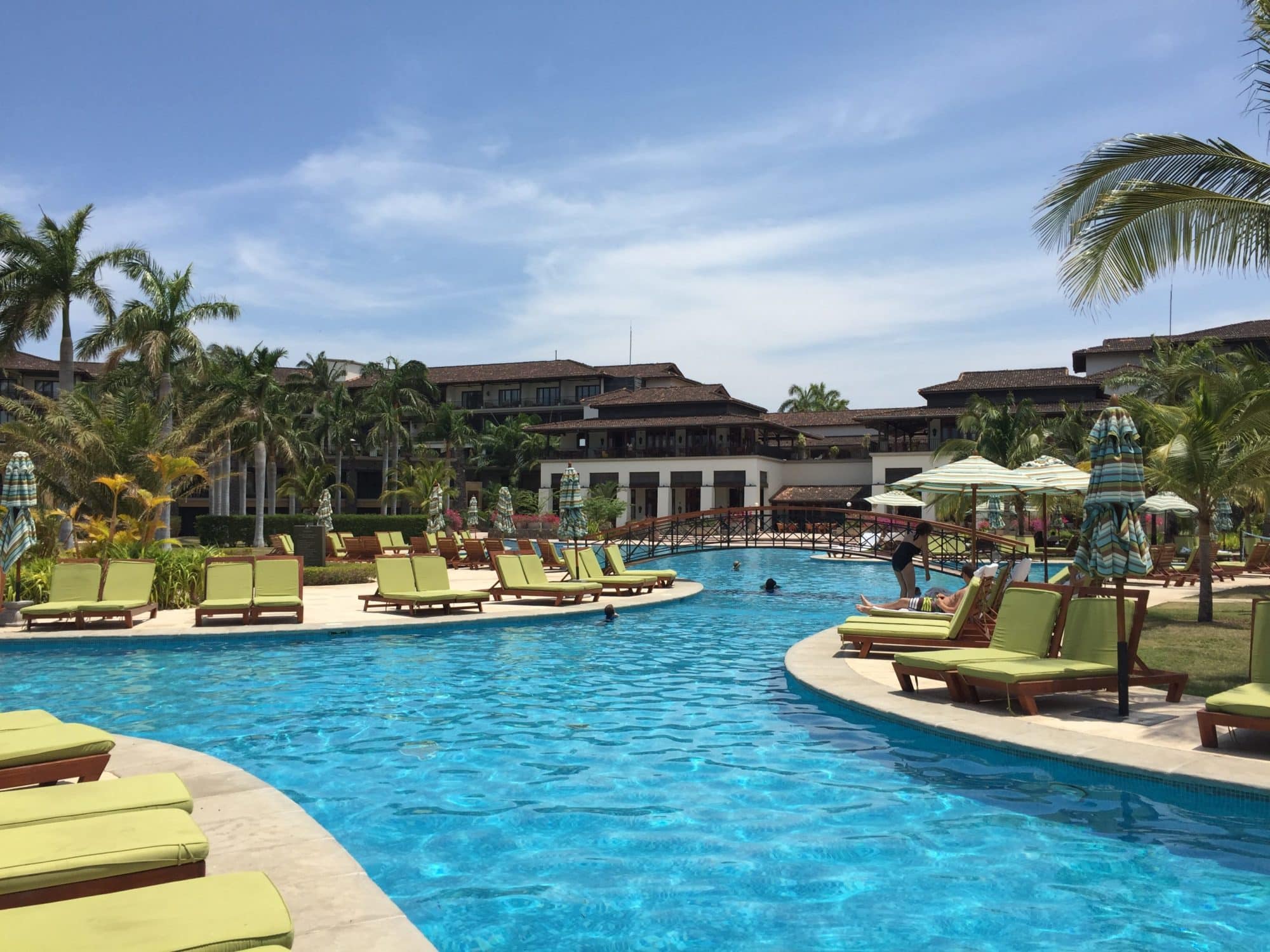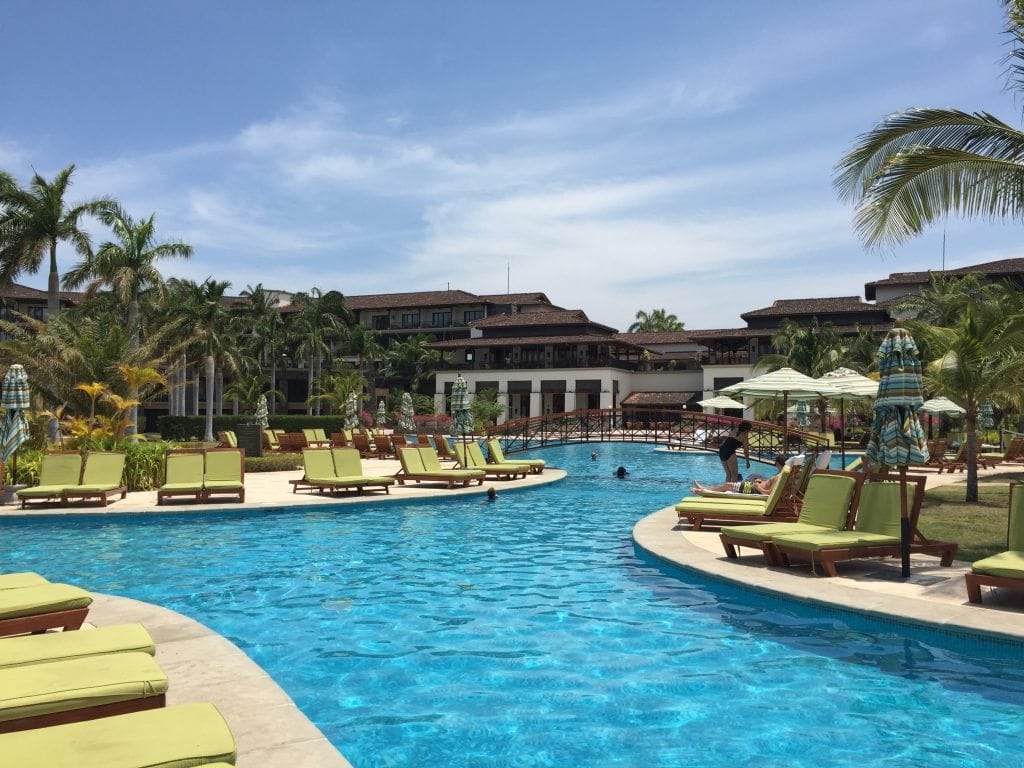 This weekend, we're meeting Justin, our designer, at the rock store and a tree farm. We're hoping to finalize our Mexican pebble selection for the water feature and in between the path from our patio (you can read more about that in this post). We're also hoping to find some trees we can add once all the hardscape is completed.
I think I've finally selected our chaise lounges we will be using. I found these wicker chaise lounges (with cushions) – the reviews are great on all the sites that sell them, and the price is where I needed to be. There were so many gorgeous options out there, but most came with a price tag we just couldn't justify, given all the other expenses we currently have with this project. We didn't want something junky, but we also had a tight budget to stick to! You guys offered so much valuable advice last time we talked about chaise lounges (in this post if you want to read the comments). So, this chaise we're leaning towards is powder-coated steel – something several of you mentioned, to avoid rust marks on our pavers! The shape was exactly what I wanted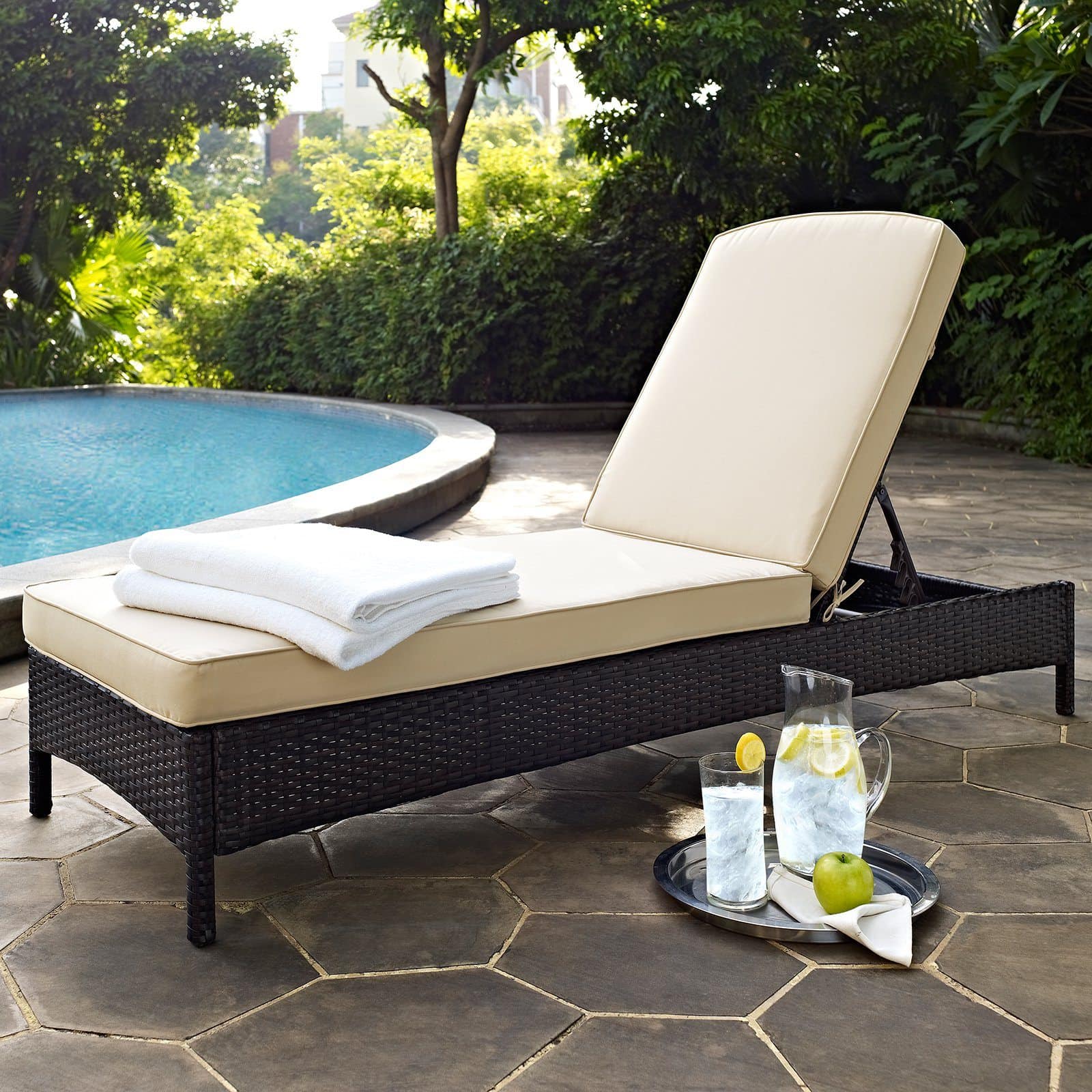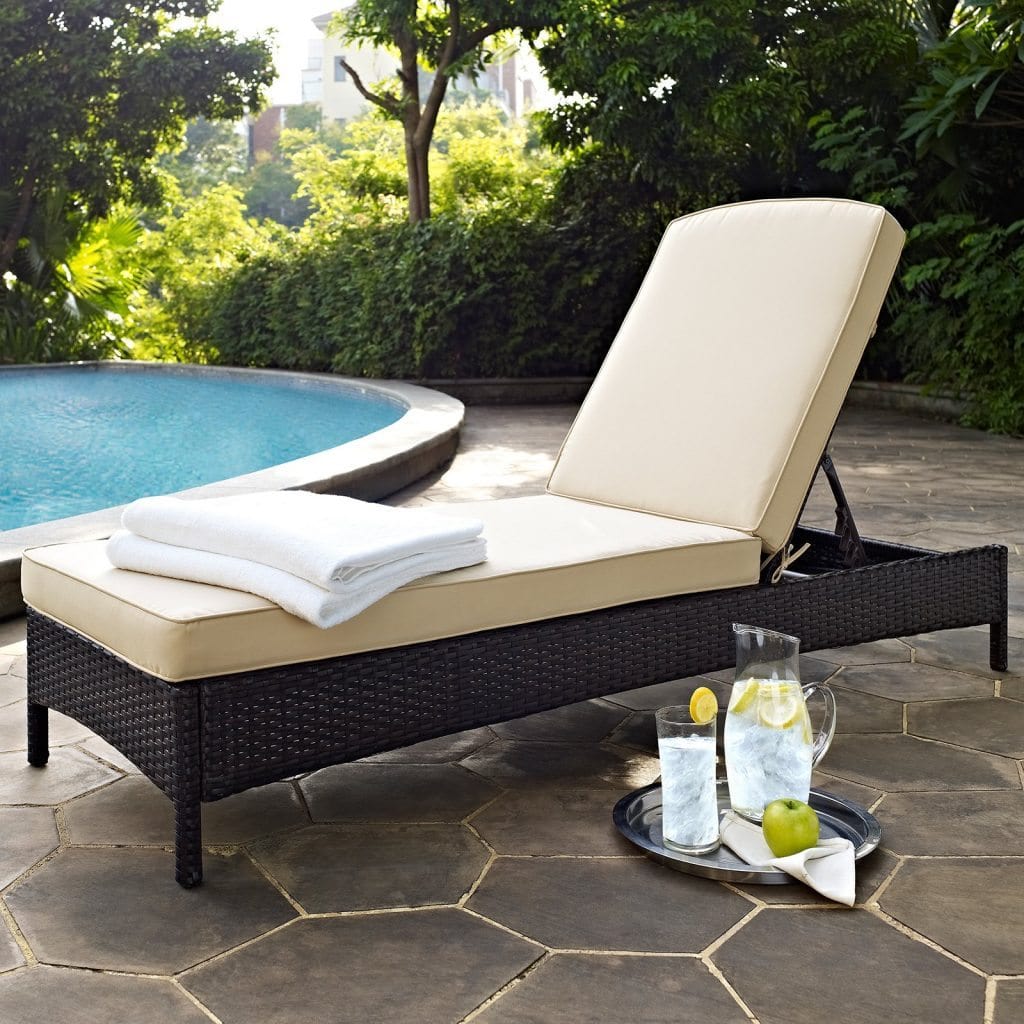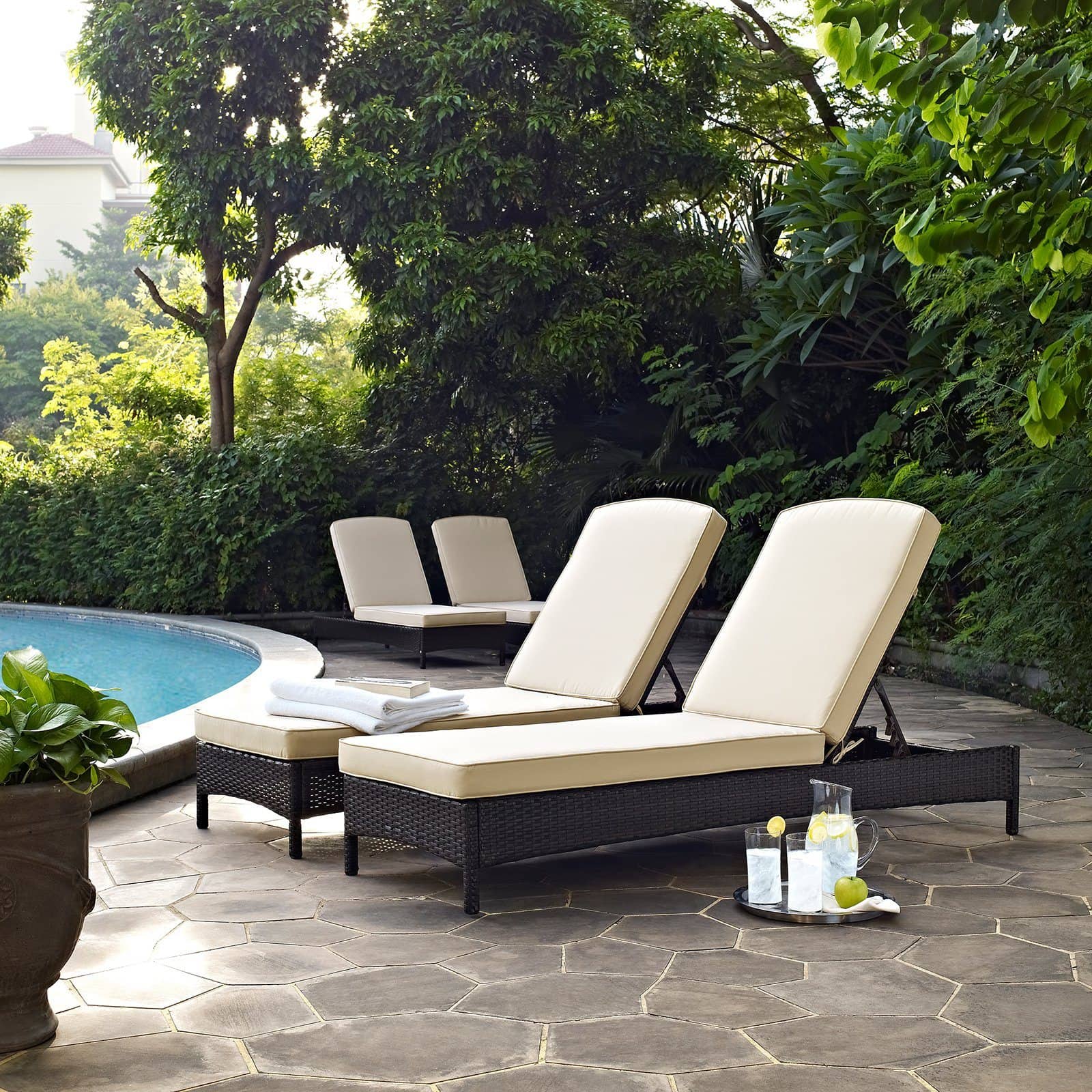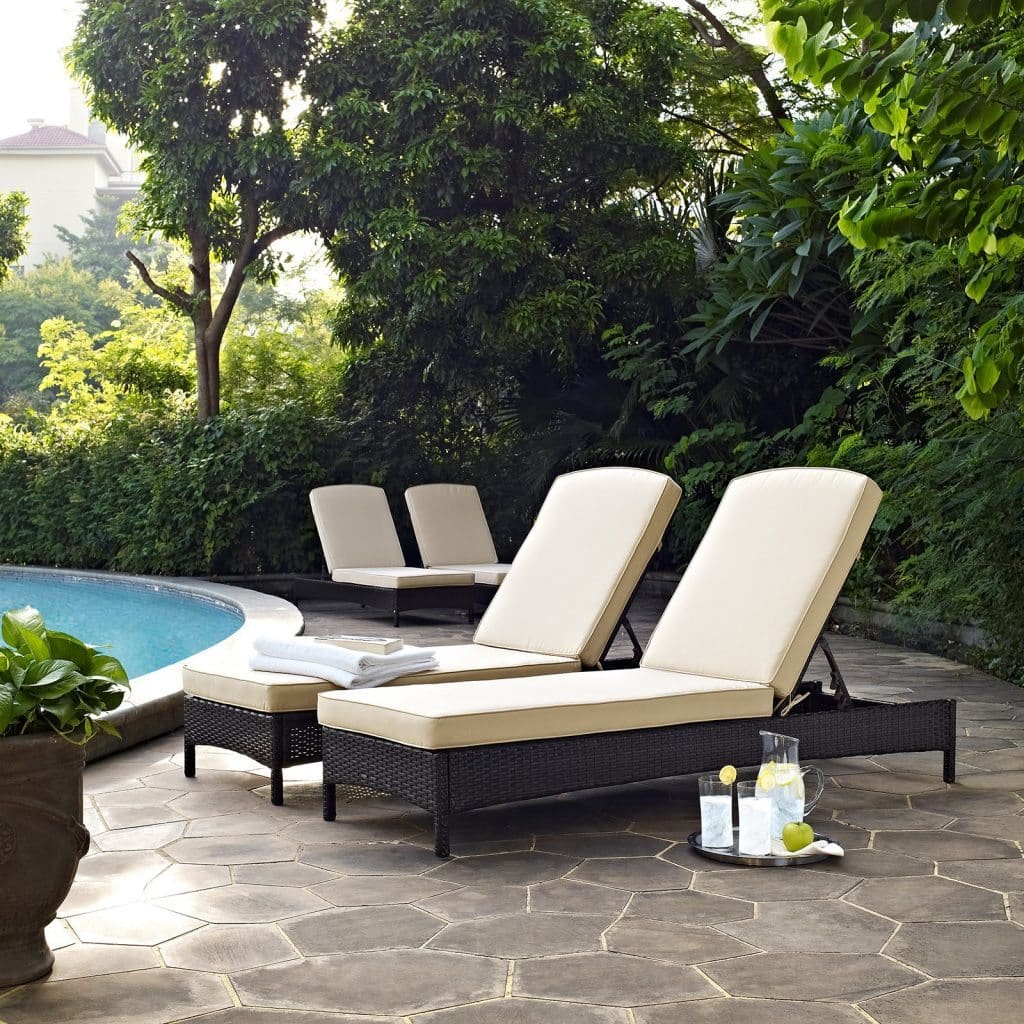 I'm also considering these outdoor umbrellas – something I wasn't even going to add to the space until I was in Costa Rica. These striped outdoor umbrellas claim to be nearly identical to the much more expensive Pottery Barn versions (and they're wind resistant!). I'd probably get it in the beige and white stripe version. Or maybe navy? I'm struggling with the textile decisions right now.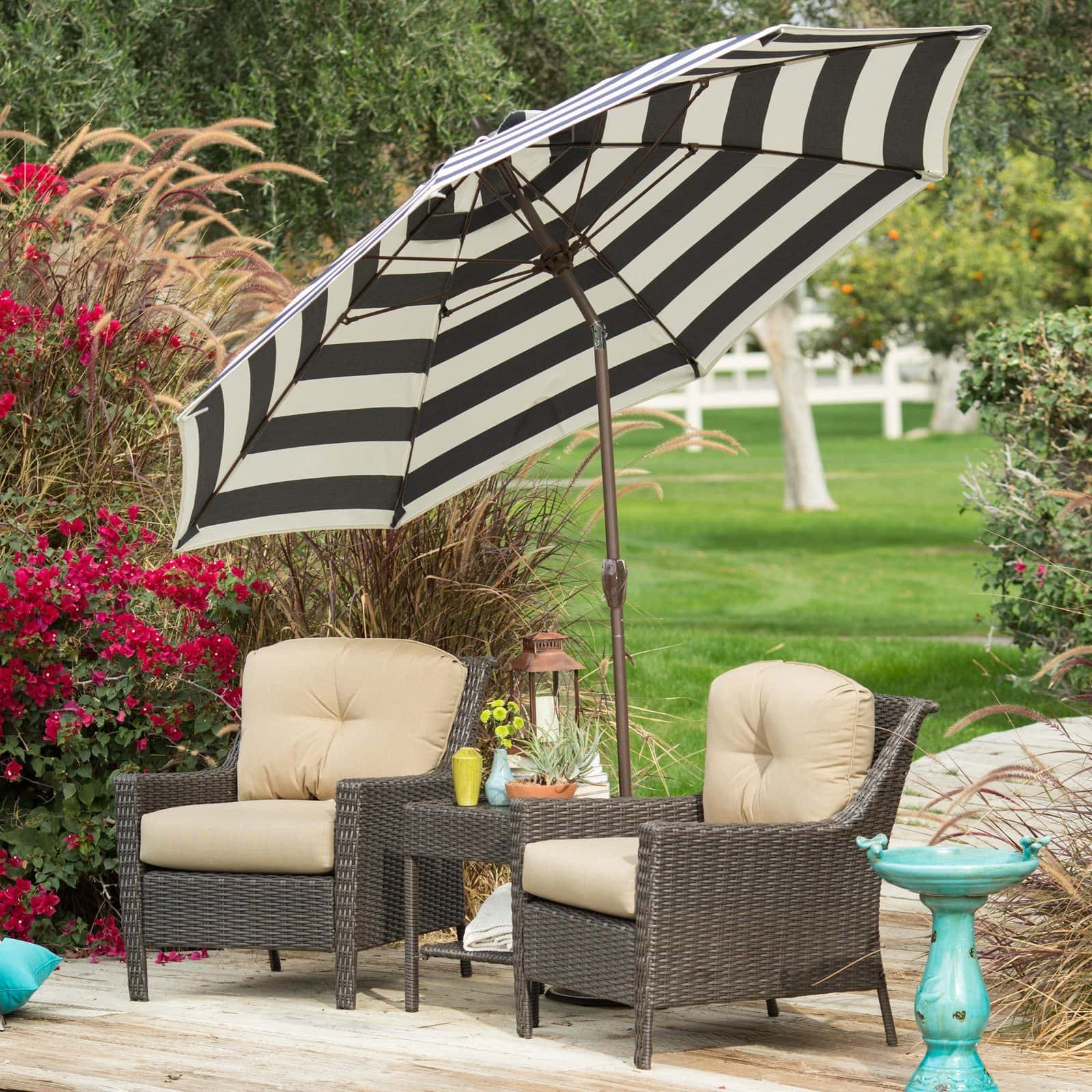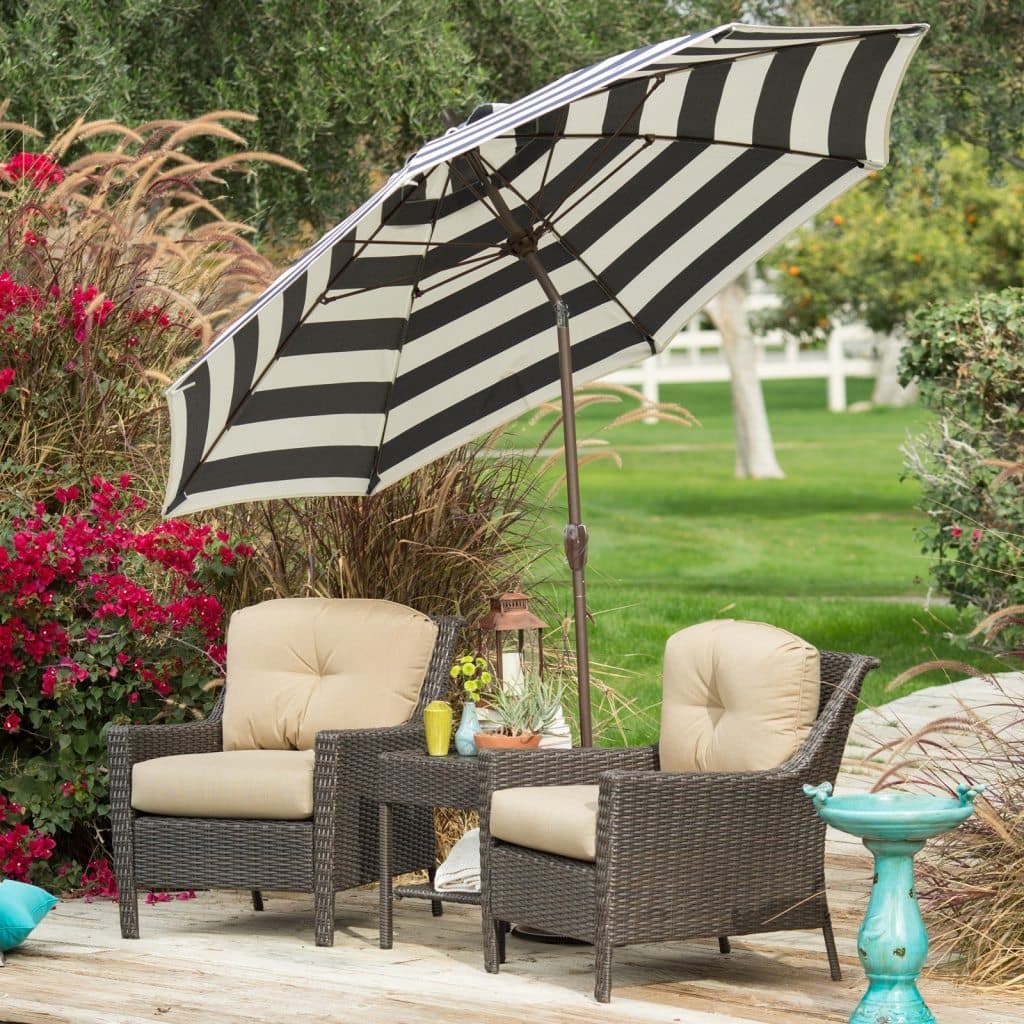 Cross your fingers I'll have some installed pavers to share with you next week! Have a great weekend!
If you would like to follow along on more of my home decor, DIY, lifestyle, travel and other posts, I'd love to have you follow me on any of the following:
Pinterest / Instagram / Facebook / Twitter / Bloglovin' / Google
disclosure: some affiliate links used