We're making progress!
I talked about it briefly in Monday's Weekend Recap post, but last Friday, the forms came down and suddenly we had legit walls. It was so much easier to visualize the final product. This was at the end of the day last Friday.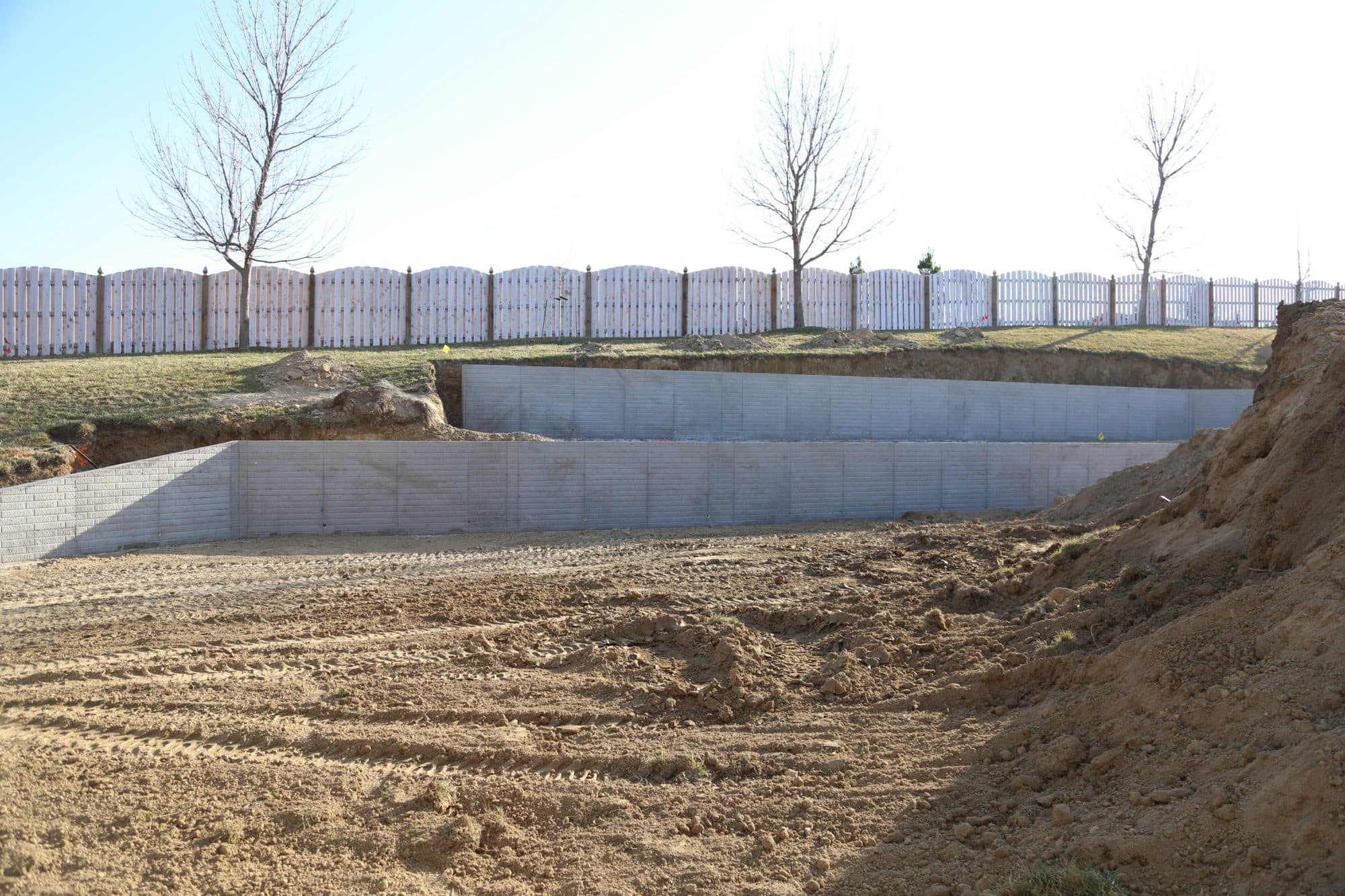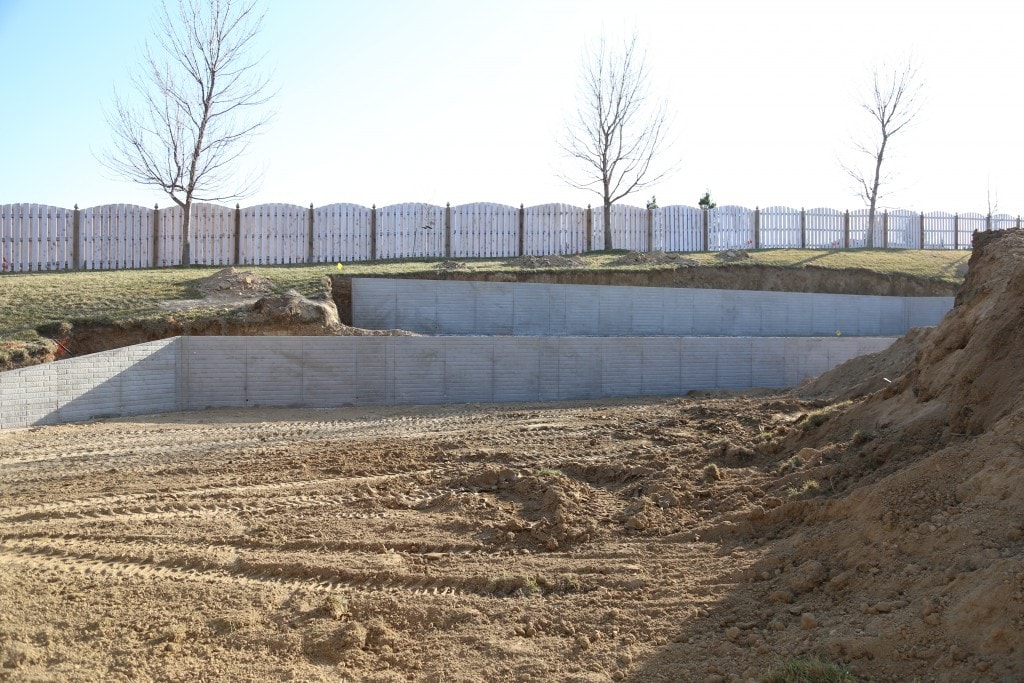 Yesterday, they were finally able to start back-filling the wall since the concrete had fully cured. The pool obviously didn't get dug this week, as originally planned, because it made more sense to backfill the wall rather than haul all the dirt out. Hopefully the pool dig starts next week!
And here was the space when I got home last night.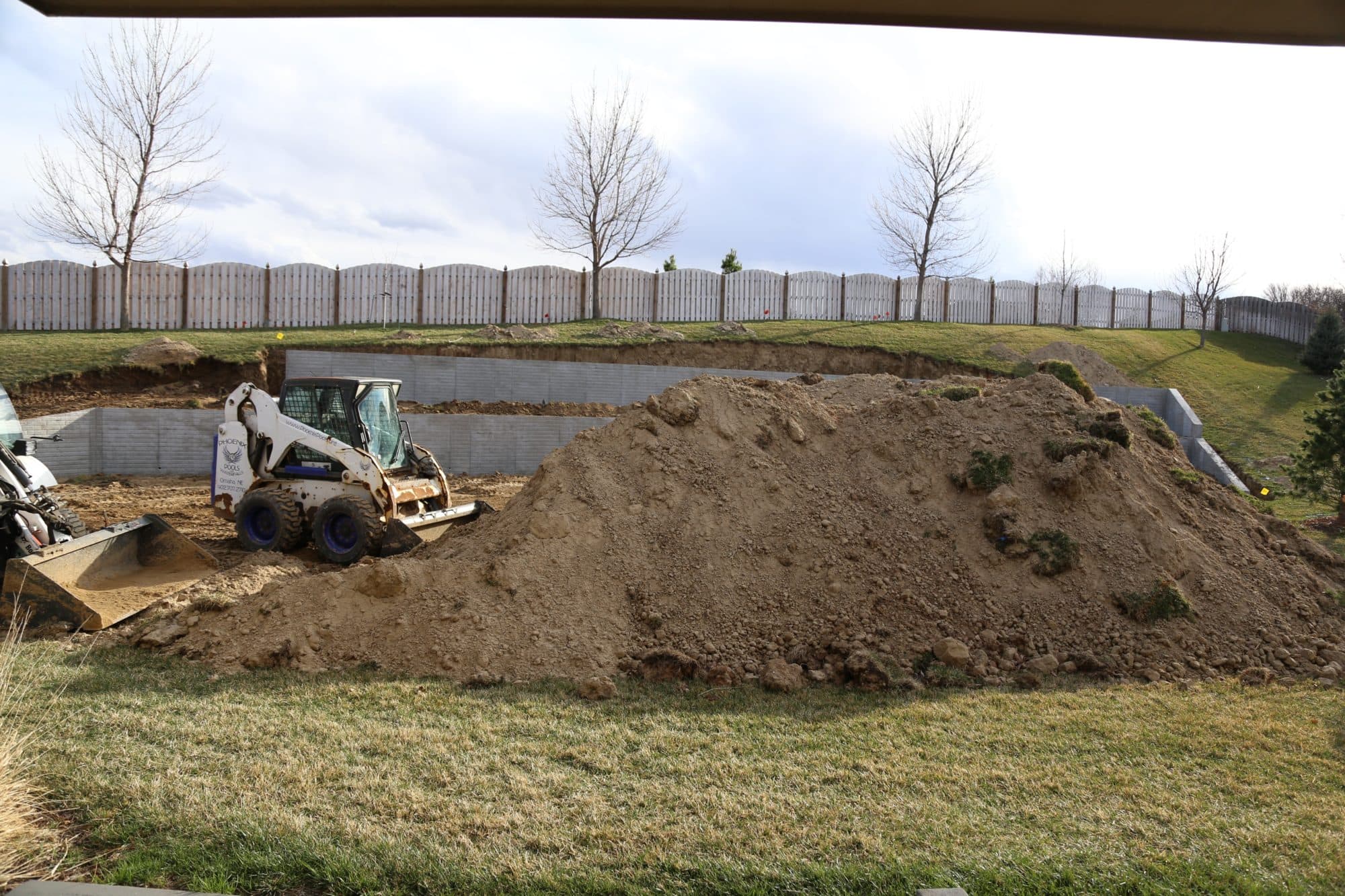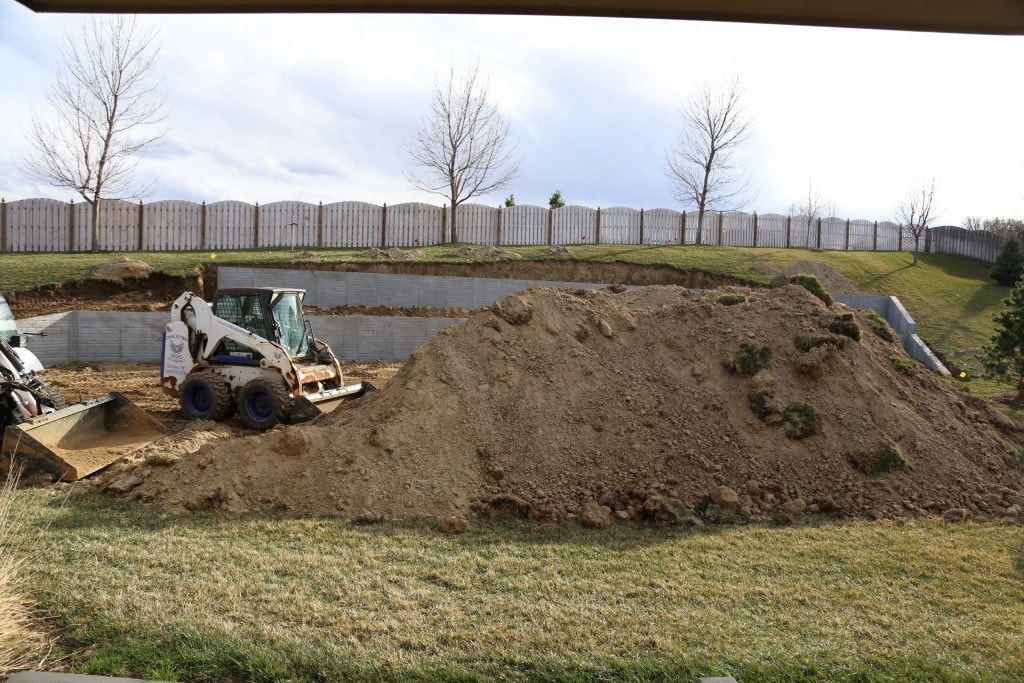 It doesn't look crazy different, but a lot of the backfill is done now (and actually a lot more dirt is gone than in the photo above)! You can actually see the bed where we'll have trees and shrubs and I love the depth of the row!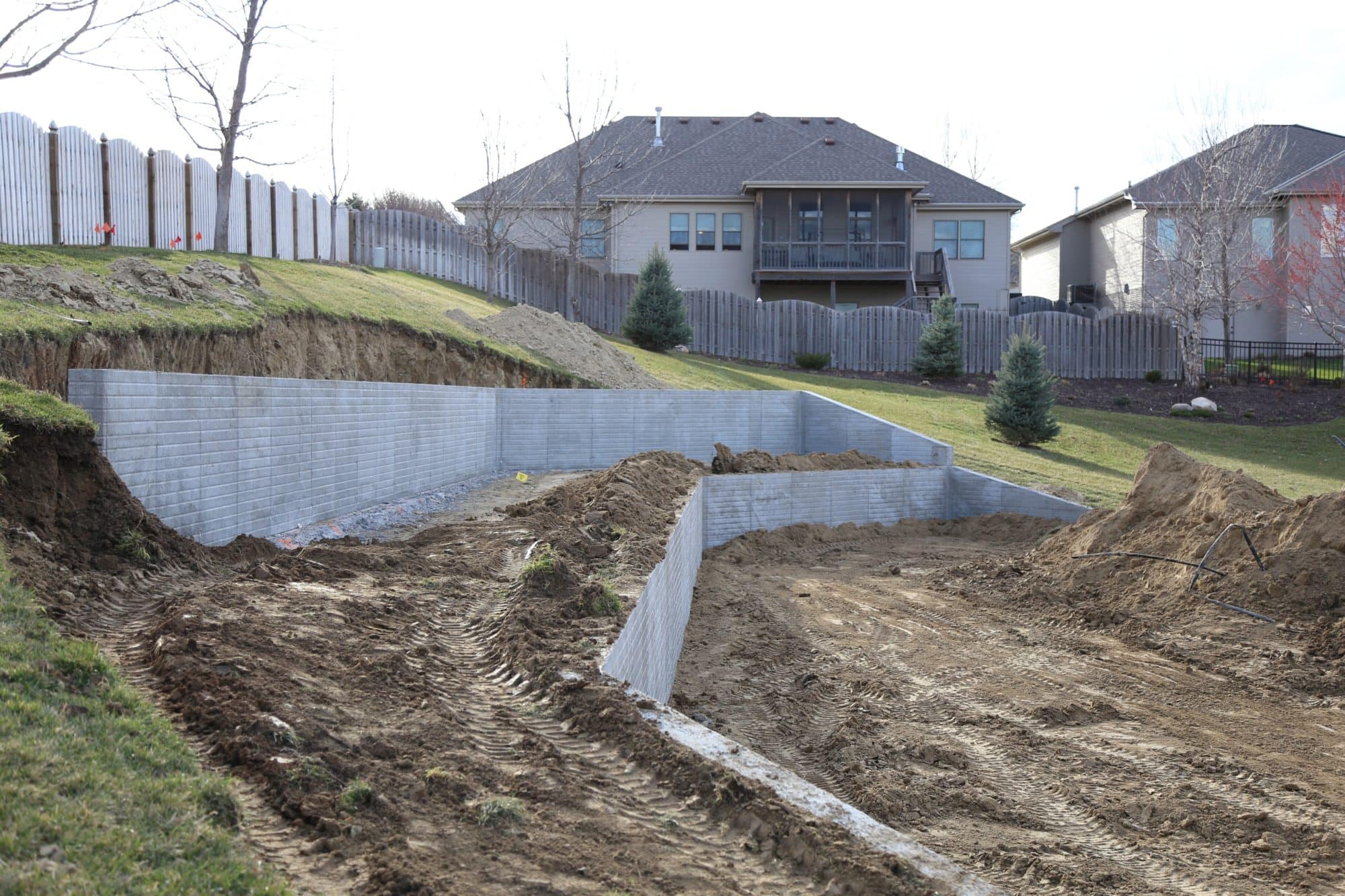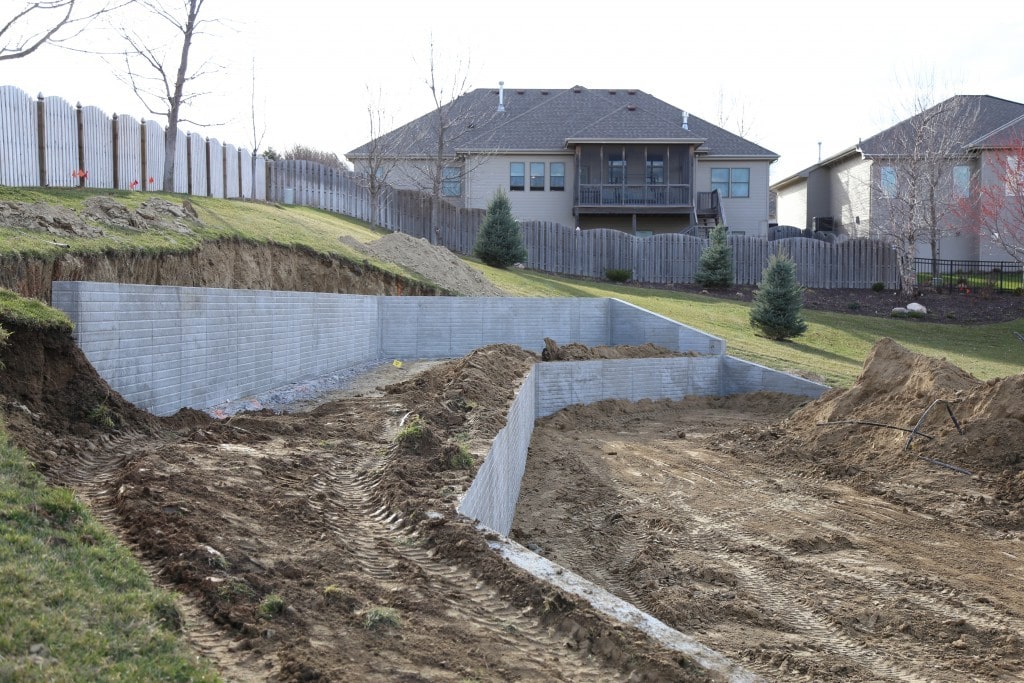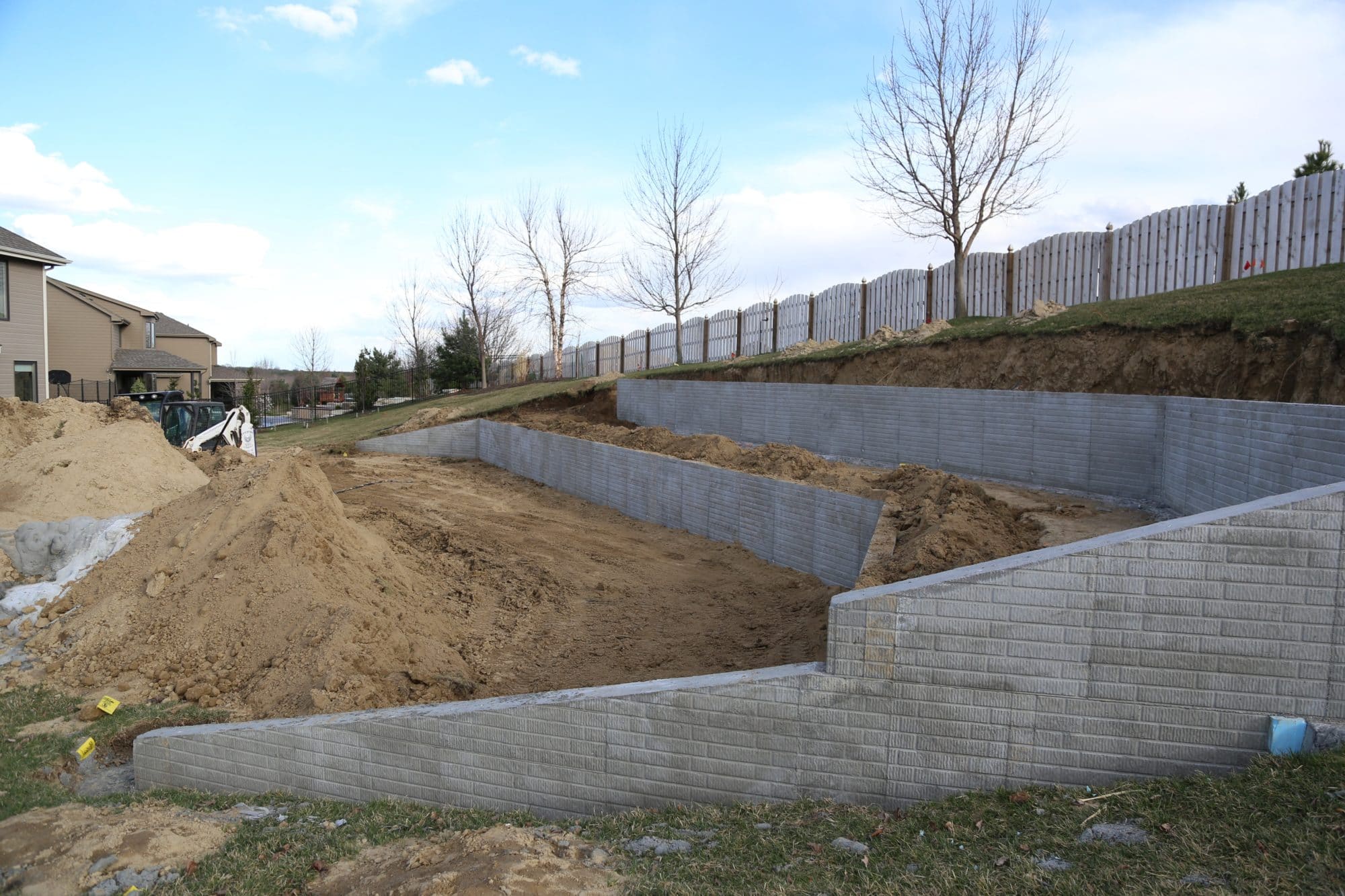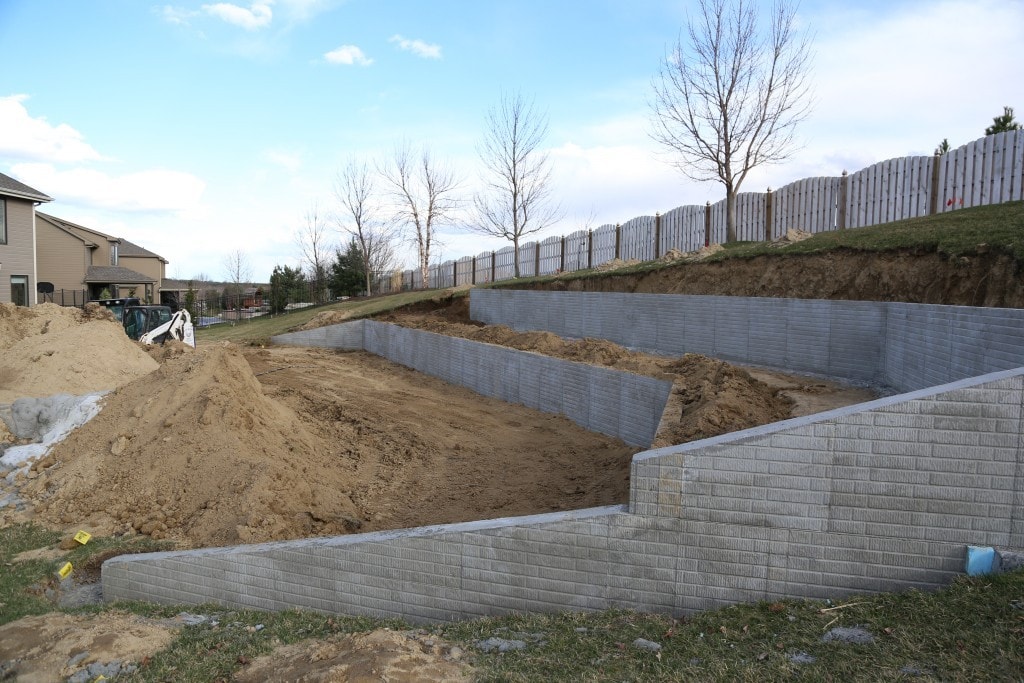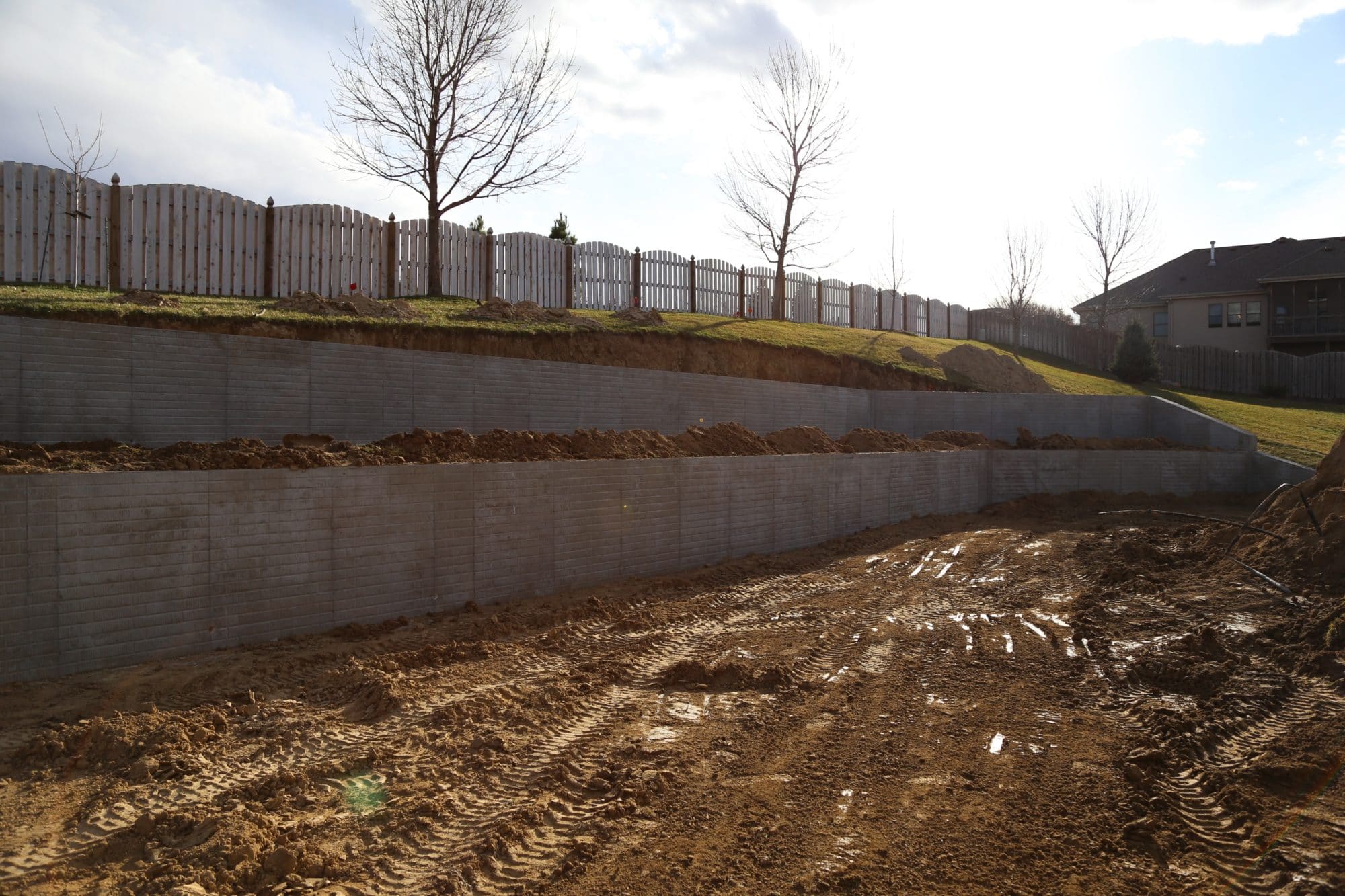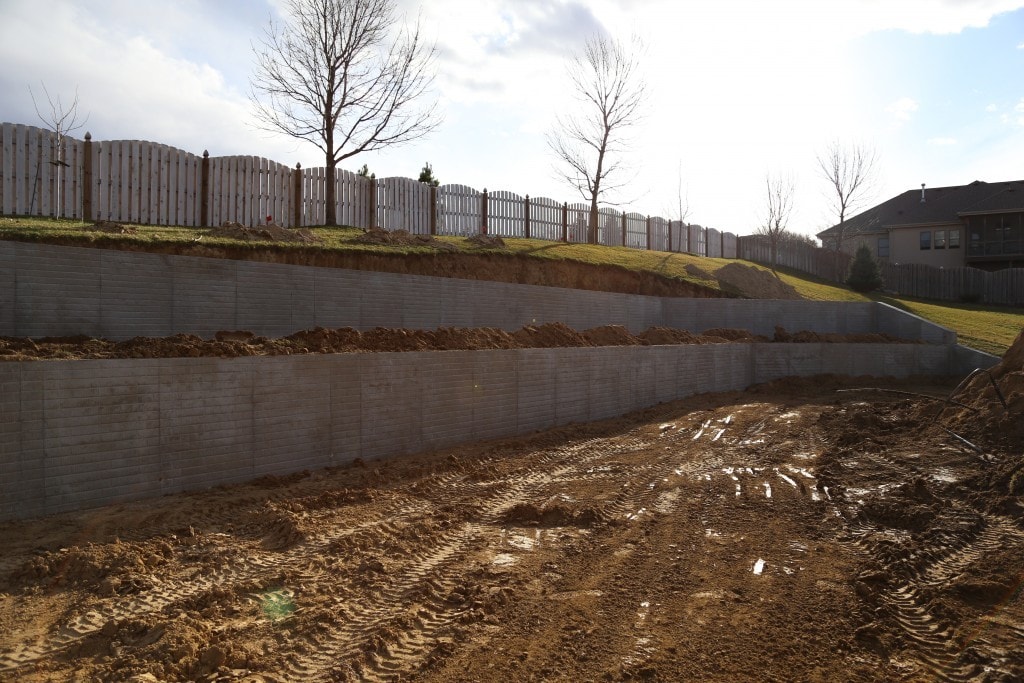 Check out this shot from the top corner of our lot line. Doesn't it look like our entire backyard is dirt now?!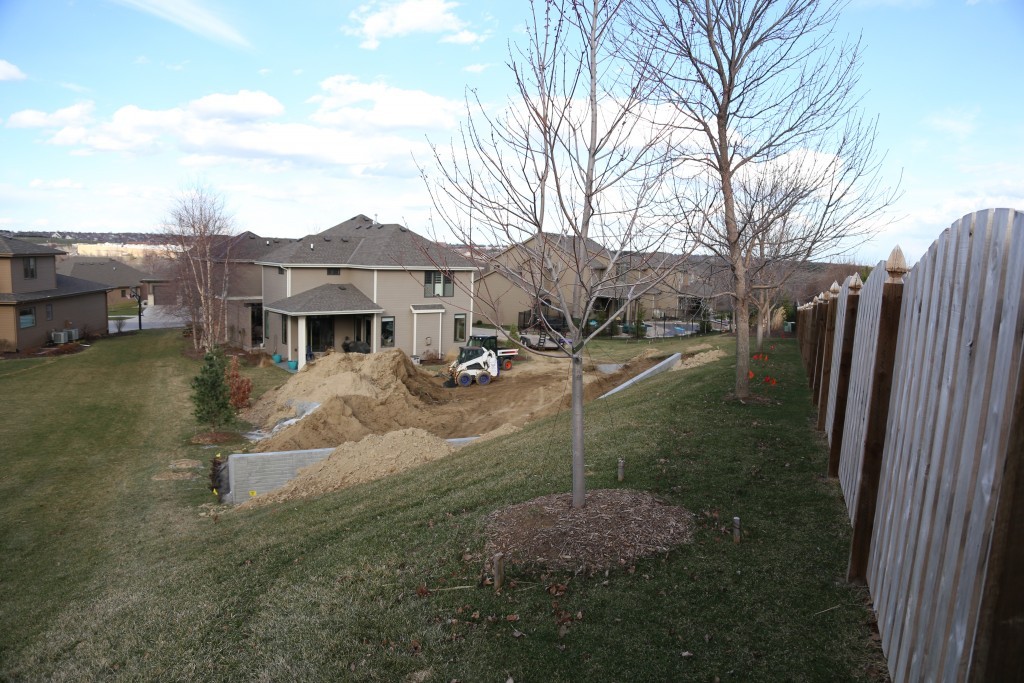 Moving on to more cosmetic items. We had to pick a pool liner this week so that our cleaning system pieces can match. It was a really tough decision since we aren't able to see any pools locally because of the weather. So, we ultimately decided on the Cheyenne liner from Tara Liners. We'll be doing it without the border you see below. I wanted it to look clean with no patterns. Hopefully the tiled look will add some dimension and pretty color to the water once its in! We feel like we were picking pretty blindly (I can't find a lot of examples online either) so let's hope it turns out!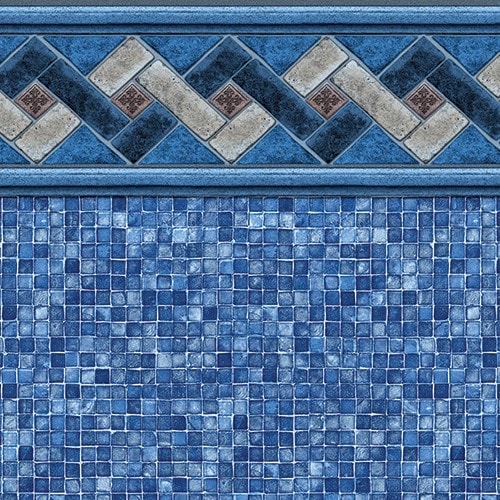 I'm currently working on narrowing down the color of the concrete for the pool coping itself. It will be about a two or three foot band around the entire pool before the concrete travertine pavers start. I'm thinking I don't want a whole lot of contrast so I'll keep you posted what I select there.
We had a discussion last week about salt water vs. chlorine. People rave about their salt water pools. Our guy can install either and it's the same price. But he doesn't recommend salt water. So, we're kinda stuck in that regard as well. From our pool guy's perspective, the salt cells are the number one warranty calls he gets and he feels like the salt is really corrosive on your concrete pool coping.  He recommends chlorine with something called Easy Pool (at least I think that's what it was – I can't find it online now). But, it basically makes your chlorine content equal to what would be in a salt water pool. I think we have a week or two before we have to decide definitively. We'd love to hear feedback from all you pool owners!
Has anyone ever heard of the online store, Supply Dog? We found the stone veneer (Dutch Quality Arizona Drystack) almost 60% cheaper than a local distributor. I'd love to use all local companies, but when you're talking five figure costs, versus a fraction of that amount, the lower cost will likely win. I'd love to hear feedback if anyone has ordered from them before.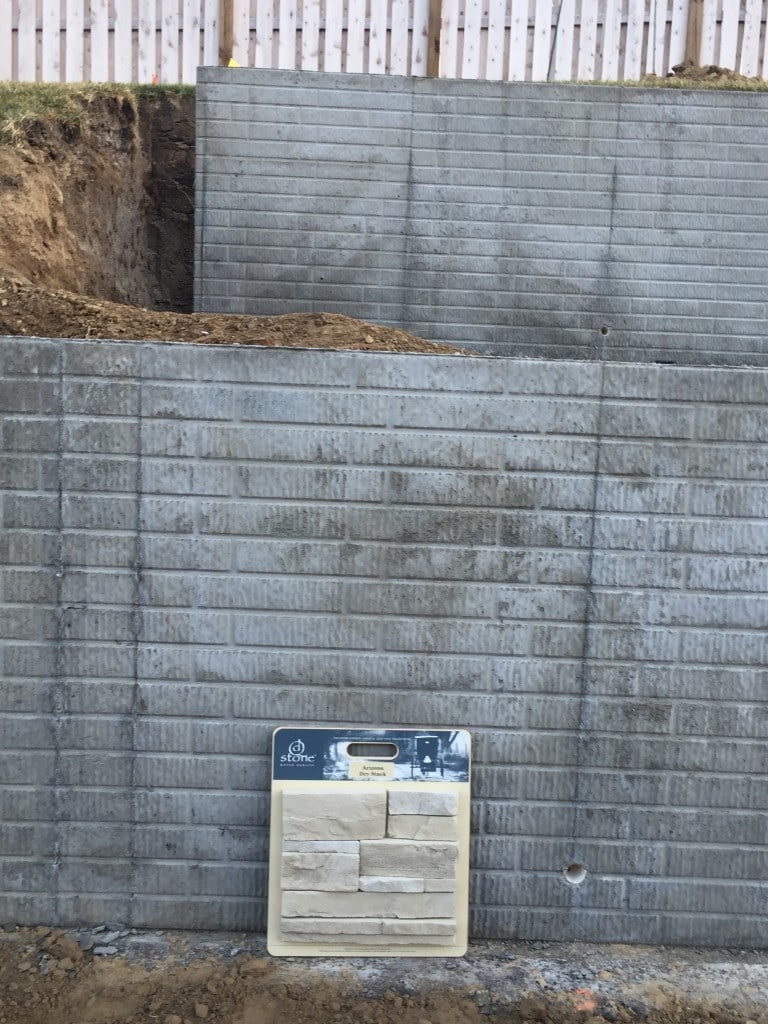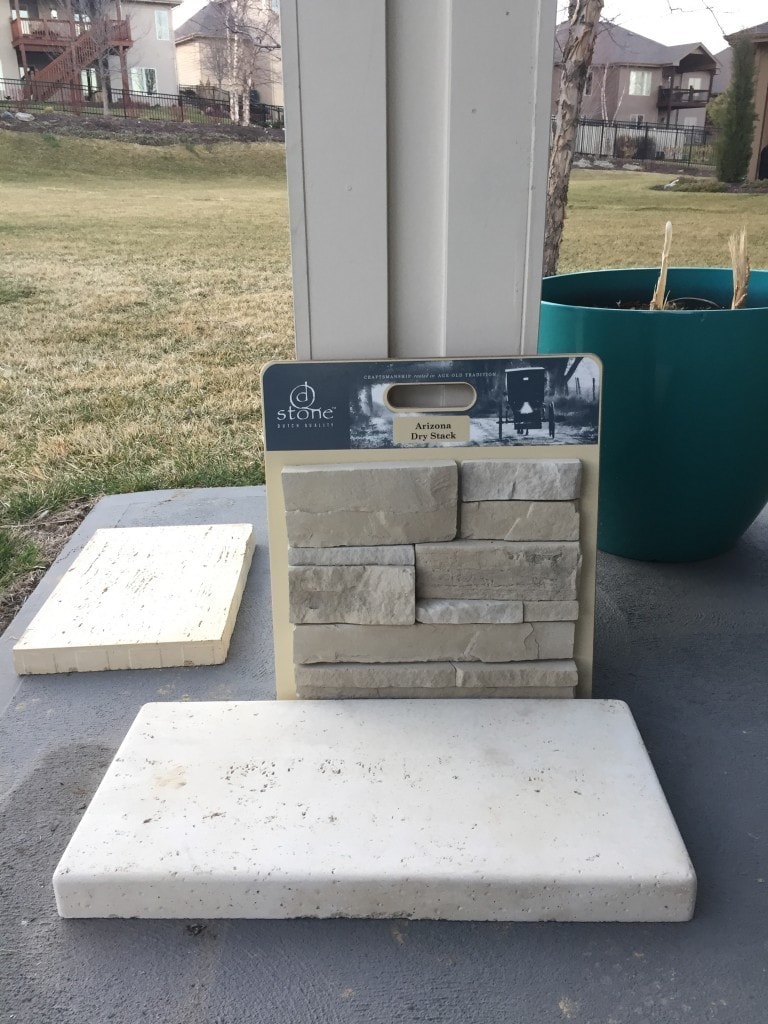 Justin from Kloos Kutters got another sample of the concrete travertine paver (Rochester Concrete Products – sold at Antiquity Outdoor Supply for any of you locals that are interested – or call Justin if you're interested in it too).  He then sealed half of it with the sealer we're contemplating using. It's a matte finish sealer (I did not want a glossy look). We actually really like the sealed look and it should help repel stains/scuffs, etc. so we'll likely have it all sealed once it's installed. The color just seems a bit richer and has more dimension and variation than the unsealed look.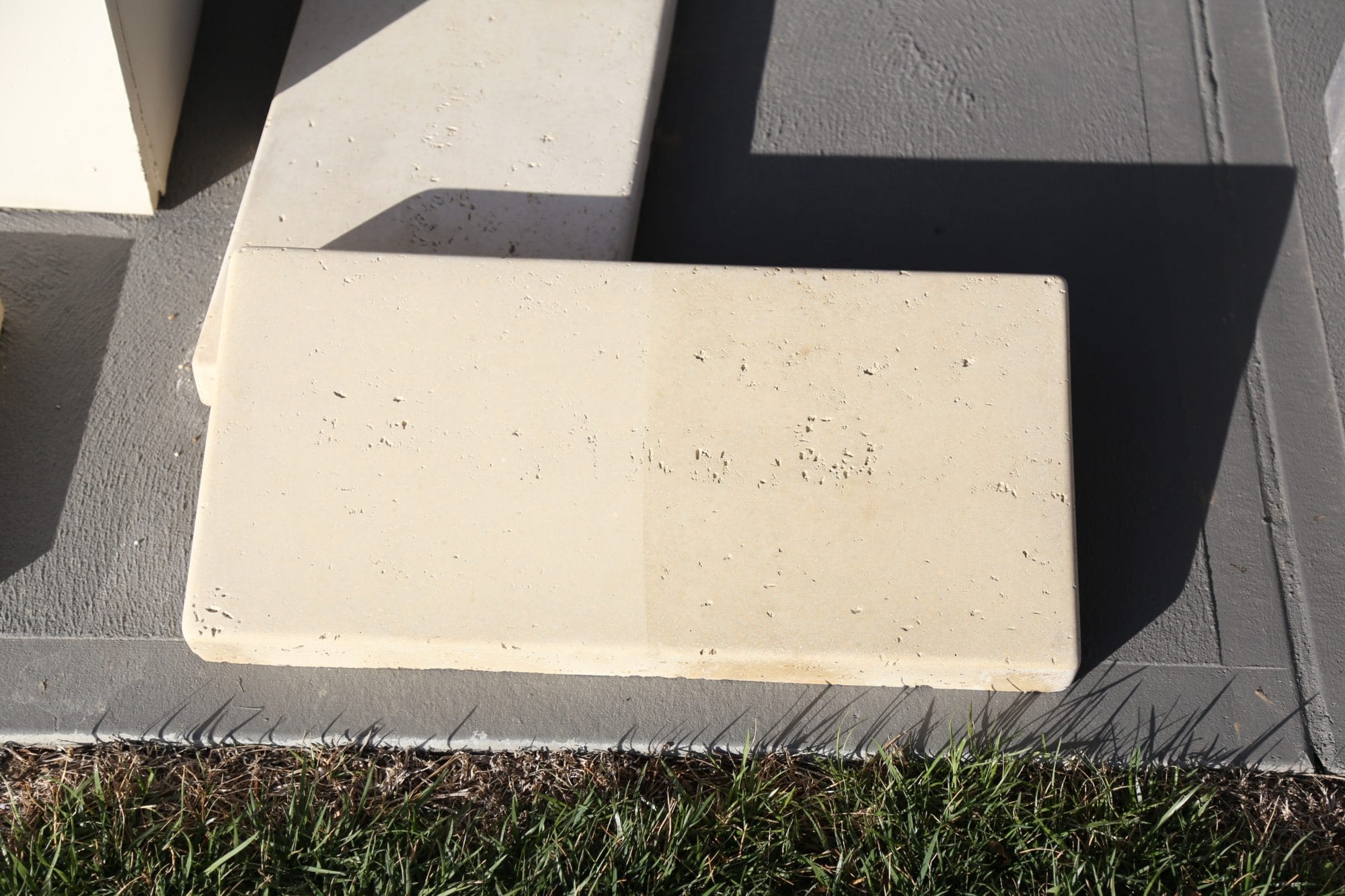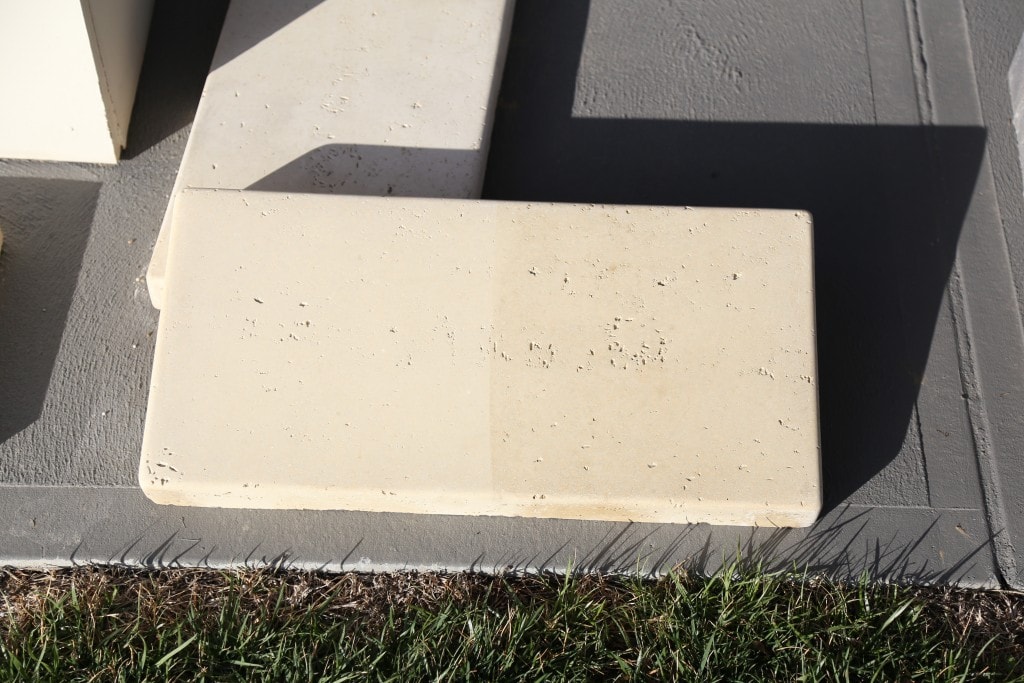 I'm contemplating finally pulling the trigger on some outdoor drapes for our covered patio. I'd likely only order four panels (even though I could probably use 6-8). These navy and ivory striped cabana drapes were the leading contender. The image below is cobalt blue, but I'd likely go with the deeper navy color.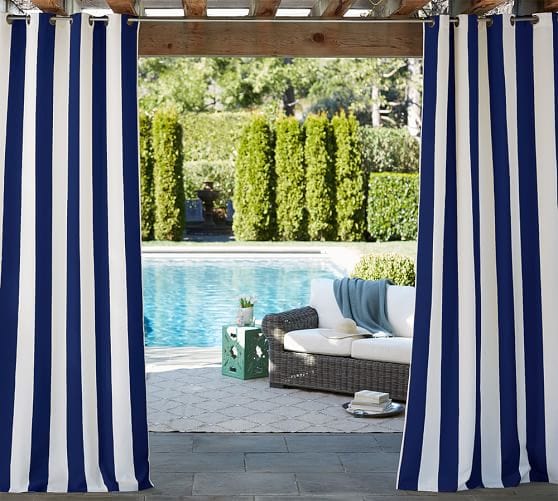 And then I saw these bad boys – might be a game changer. They come in 12 color combos, but I think I love the one below the best.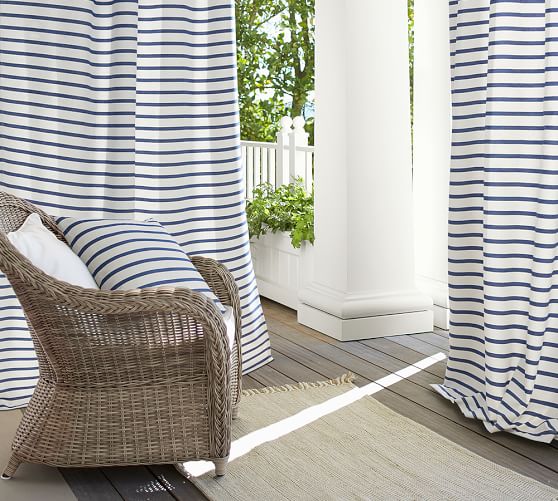 Or should I just go with a solid? And then have a striped rug and/or striped pillows? I did find these Dash & Albert indoor/outdoor pillows that I've quickly become obsessed with, so maybe they'll end up driving the design? They come in 11 colors and I pretty much love them all, as well. Clearly there's a theme going on with stripes.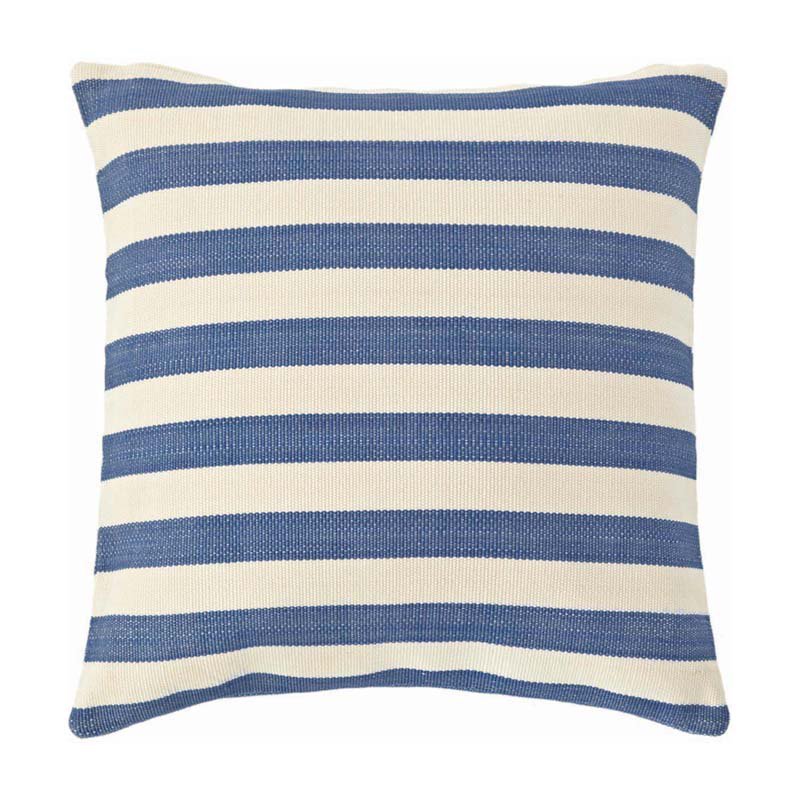 And don't even get me started on outdoor furniture. I'm more confused than ever! But, the good news is I have a few more months until we need something onsite 🙂 I'm still using this image from Kelly Nutt Design as one of my main sources of inspiration (although we very likely won't have navy cushions)! You can see more photos of this space in this post.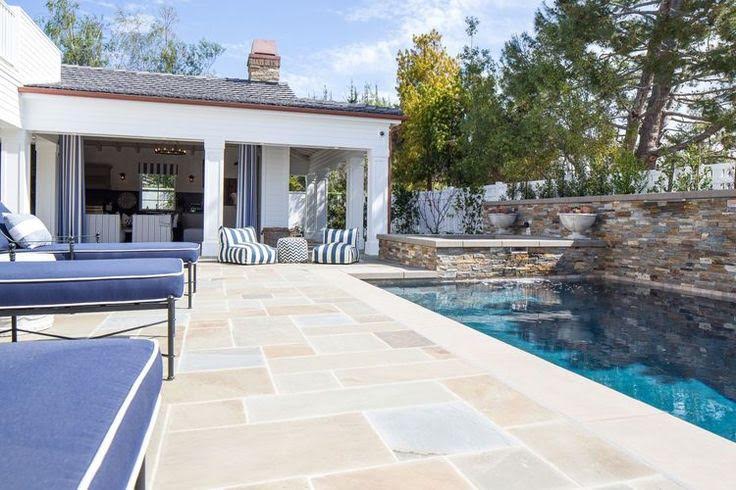 Have a great weekend everyone!
If you would like to follow along on more of my home decor, DIY, lifestyle, travel and other posts, I'd love to have you follow me on any of the following:
Pinterest / Instagram / Facebook / Twitter / Bloglovin' / Google
disclosure: some affiliate links used