So much progress was made this week (even with a full day rain delay)! So much so, that it's that almost to that phase where you start to question your decisions. In twelve weeks, we've gone from this: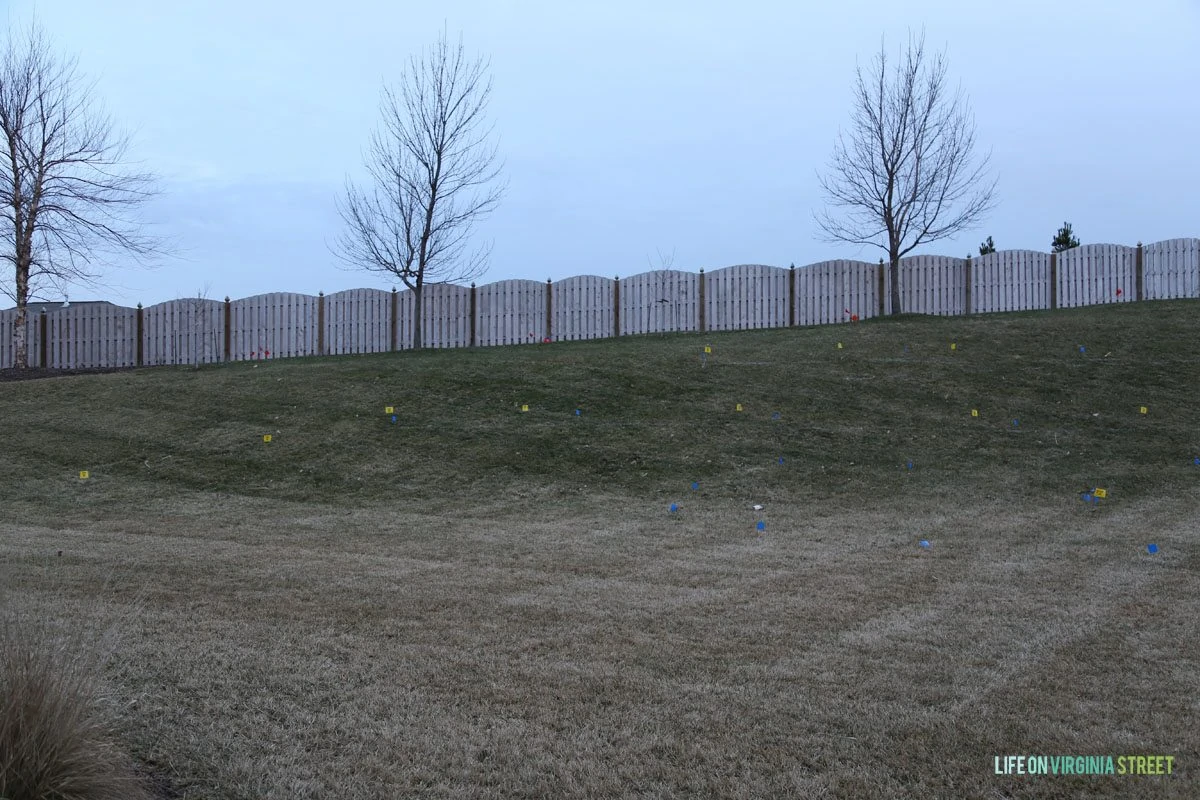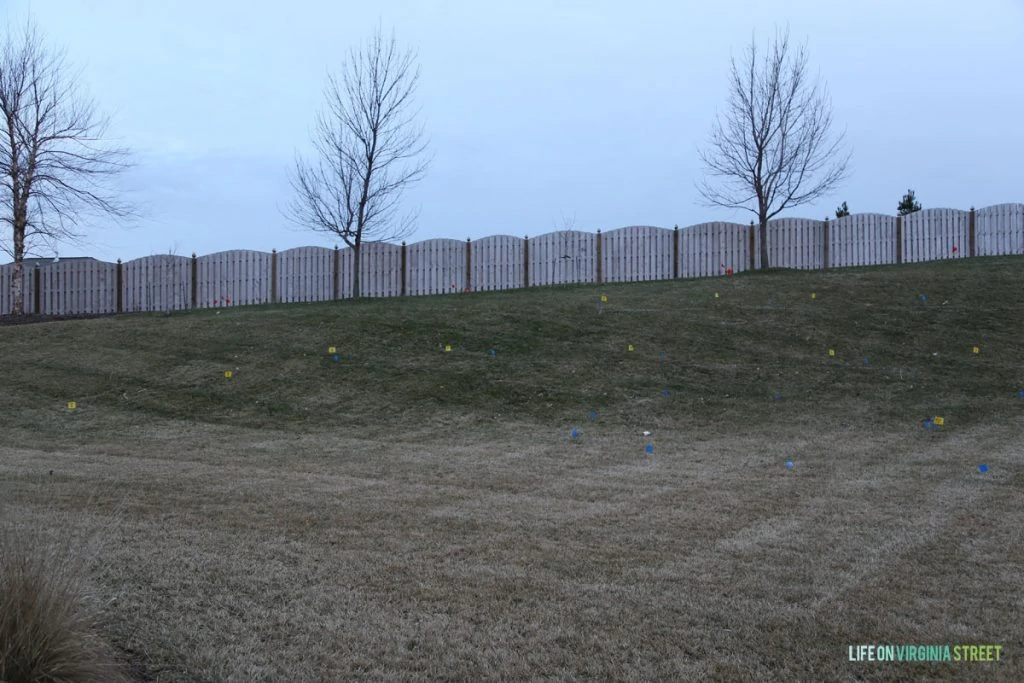 To this: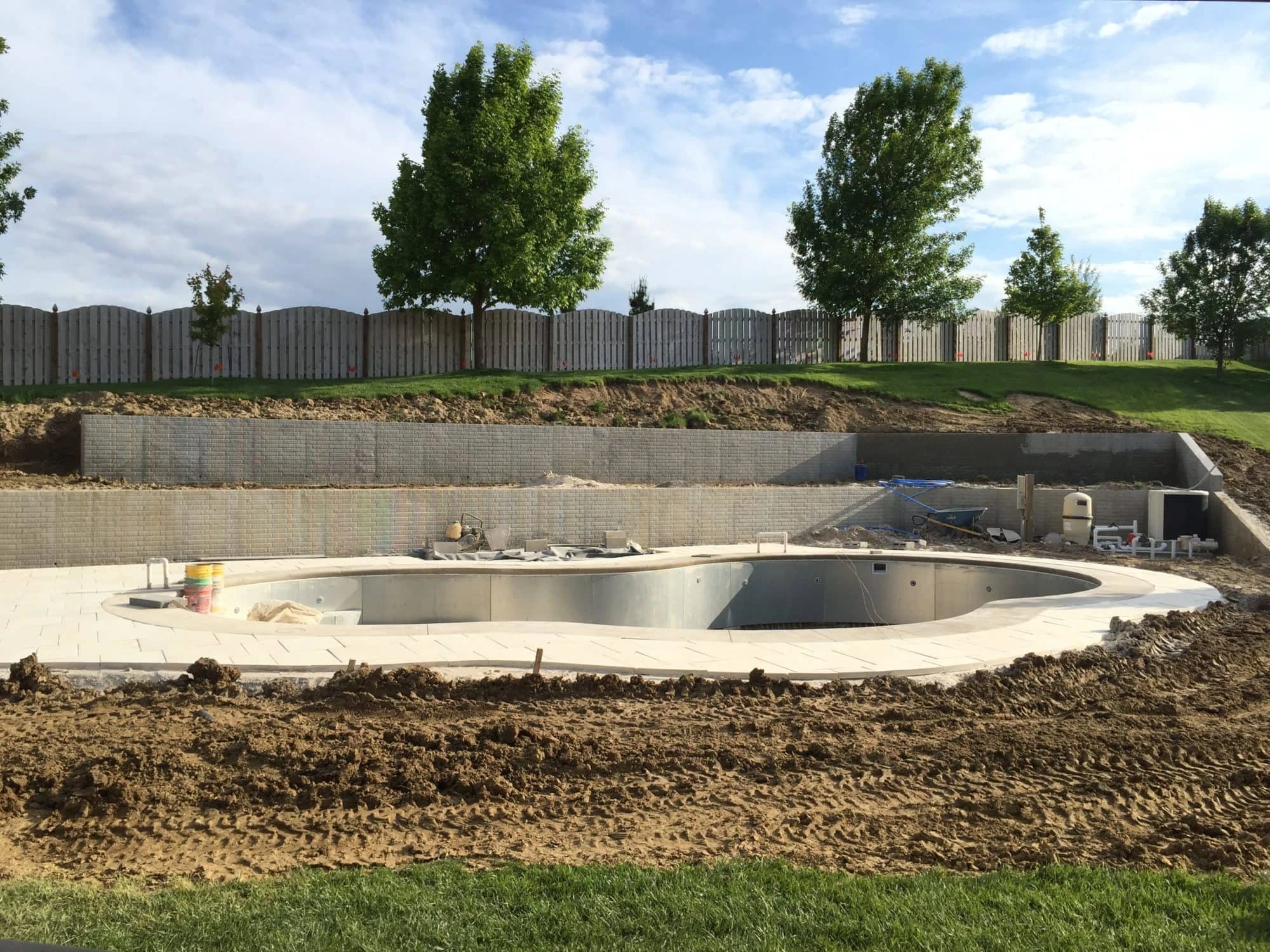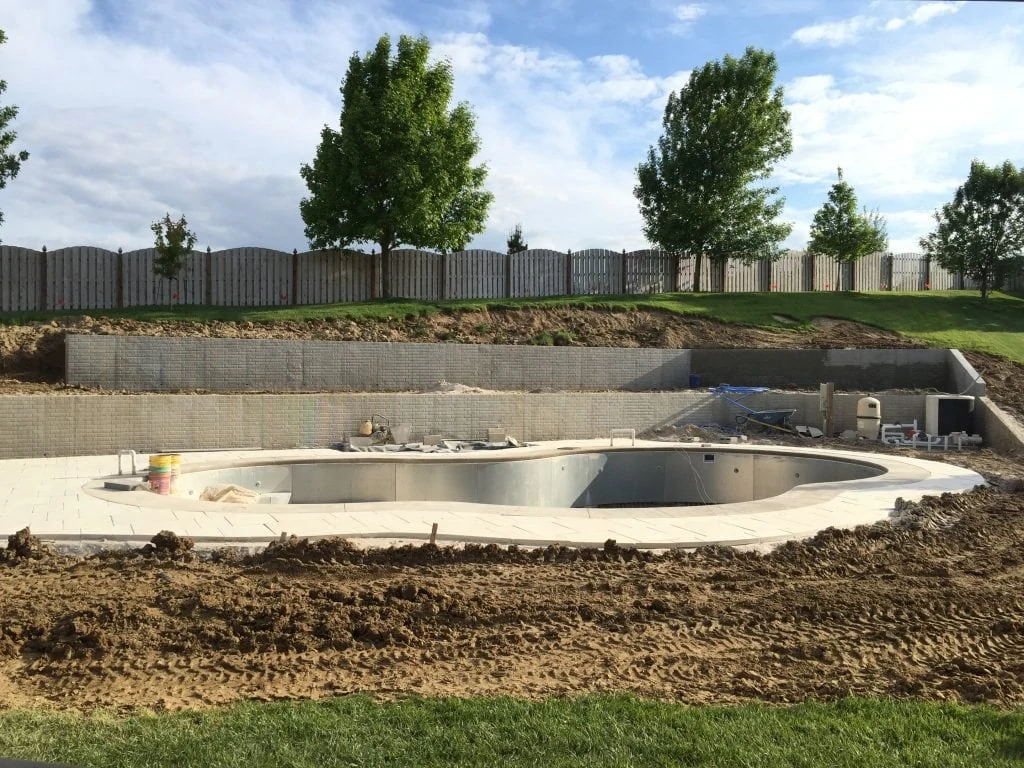 We're starting to get somewhere that looks like a semblance of a finished space!
If you're new around here or have missed my other progress reports, you can get up to speed here:
A Pool + Backyard Update | Progress: Week 1 | Week 2 | Week 3 | Week 4 | Week 5 | Week 6 | Week 7 | Week 8 |Week 9 | Week 10 | Week 11
Our foreman Jed and his team from Kloos Kutters are total rockstars and got so much great progress done!
By Wednesday night, the bulk of the patio pavers were laid out and the grading was so much closer to a final elevation. It made it start to look so much more real (which is why some cosmetic concerns came up).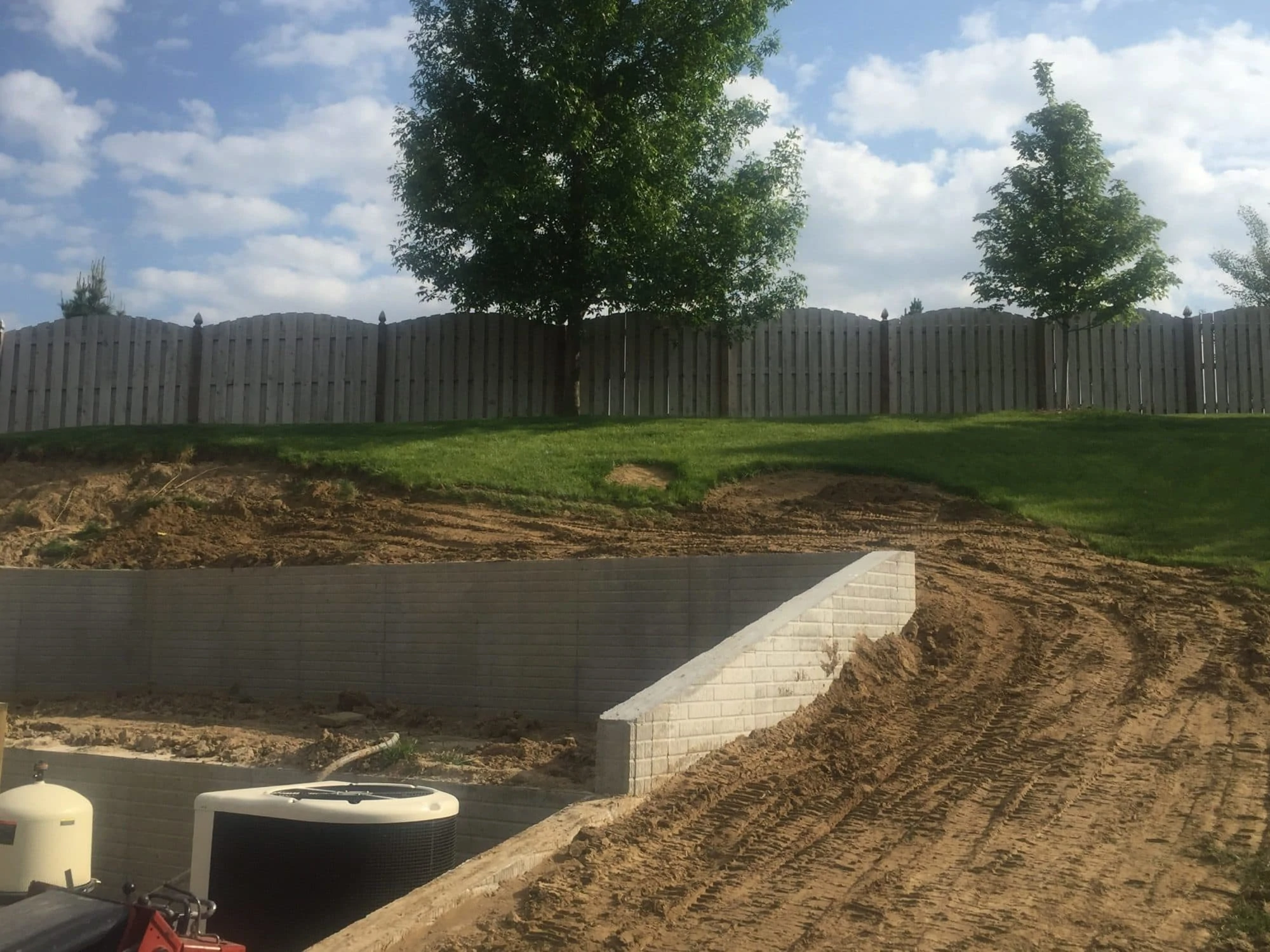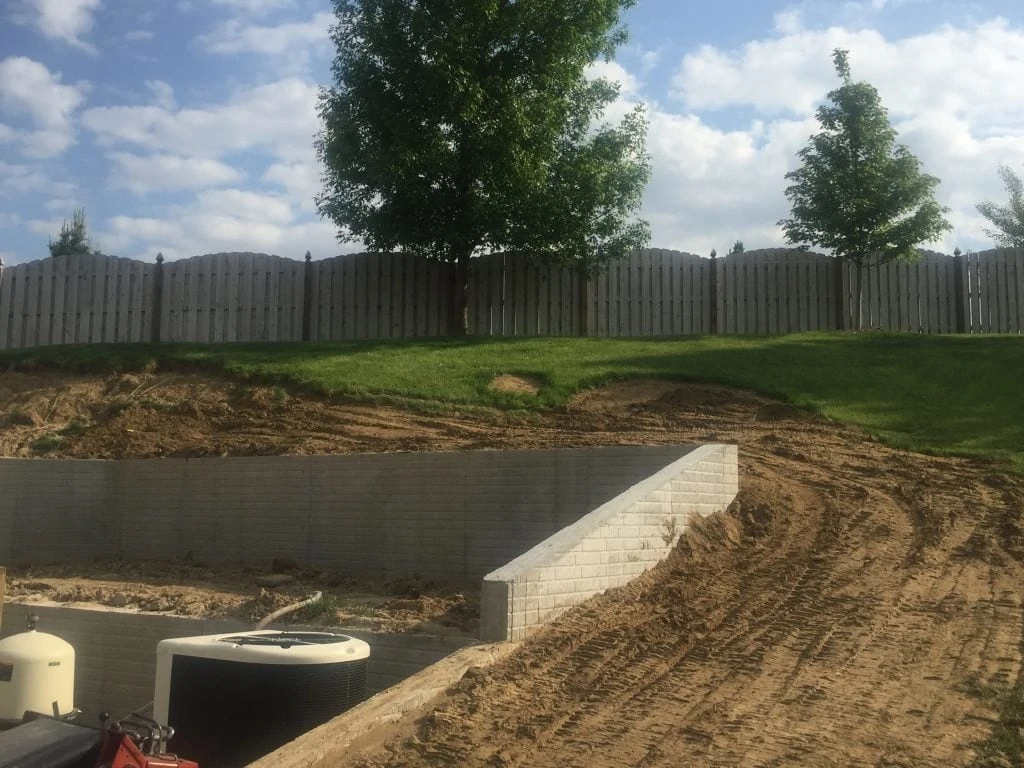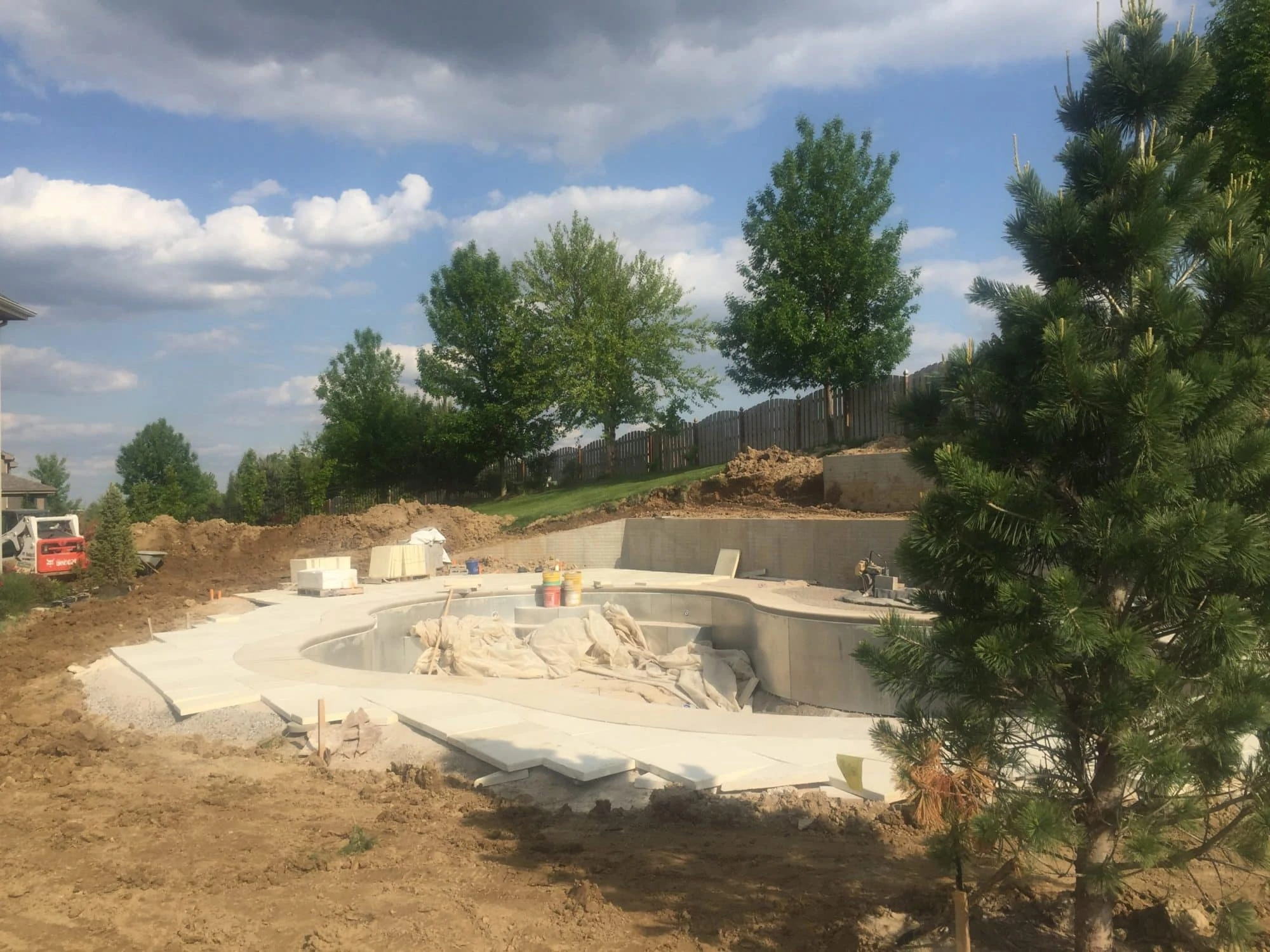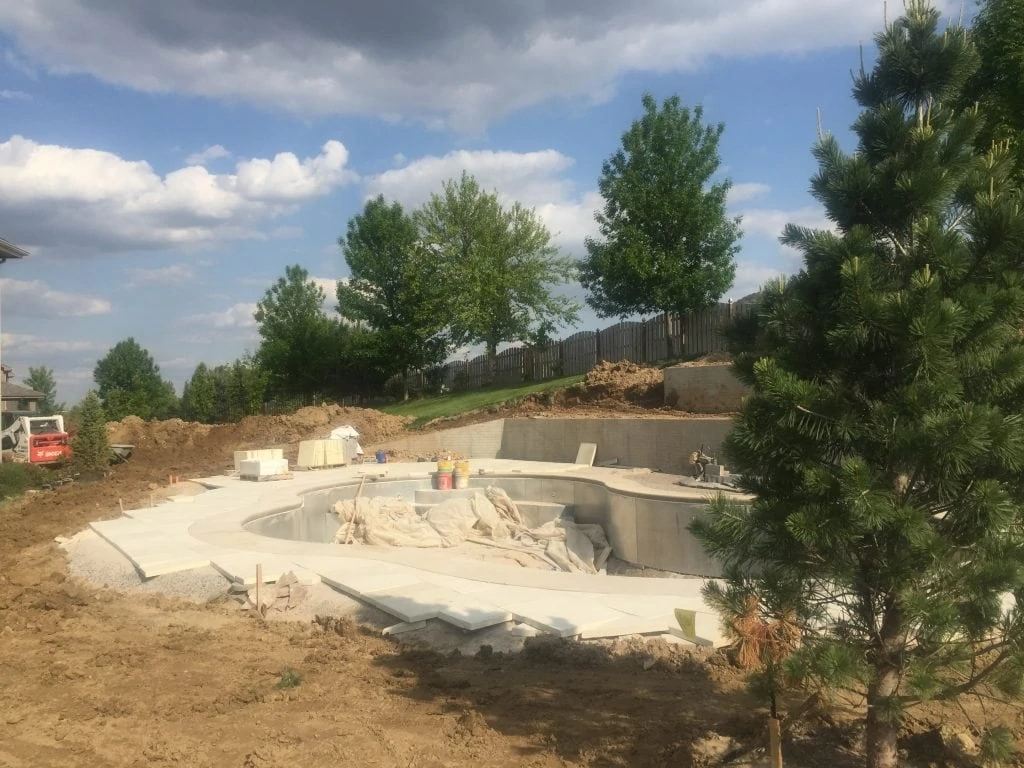 See how the hill looks much less treacherous? But suddenly, it was like 'hello, bright pavers'.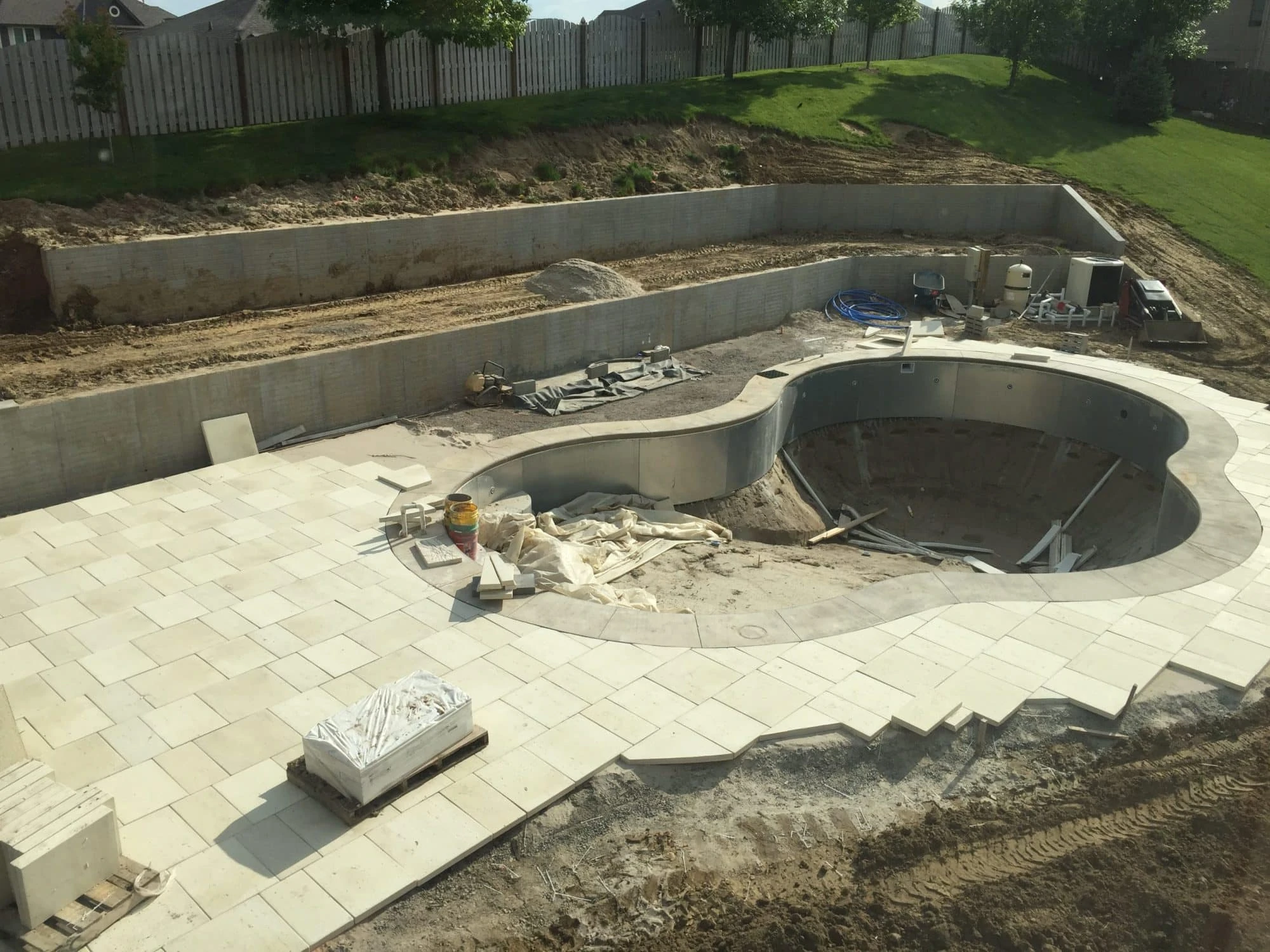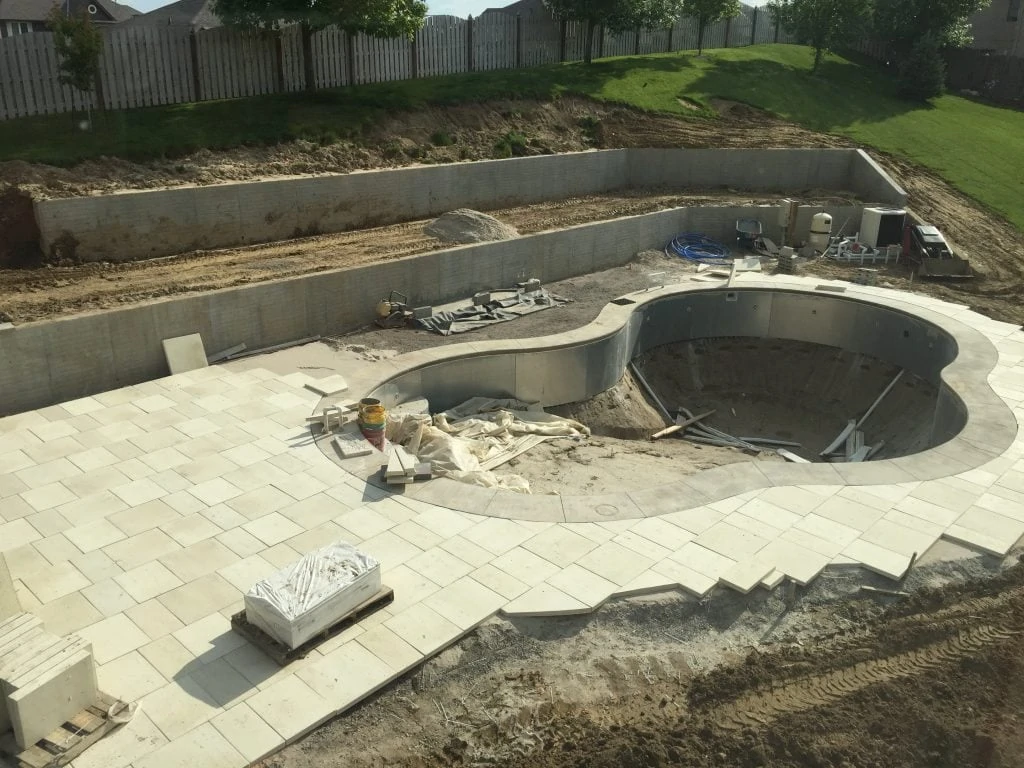 I could tell Kurtis was a little nervous about the selections at this point, even though he didn't officially say it. I had to remind him that everything looks really monotone and washed out at this point because we're still missing some of the main components, including green grass up to the edge of the pavers (which still need to be shaped in the photo above), bright blue water in the pool, and a bunch of trees to the mix. Not to mention furniture!
The patio looks massive, and our initial concerns were that it would be too tight (like the time Kurtis thought the pool was too small). 😉 But add in four chaise patio chairs, a conversation set, umbrellas, planters, the water feature wall…I think the space planned is going to be perfect and the pavers are going to look amazing.
By Thursday night, it started to look like a finished space! The pavers were all in place and the rounded edges had all been cut. I could tell Kurtis suddenly felt so much better about everything and was starting to get excited! I think it also significantly helped that dirt ran much closer to the curvature to show that everything wasn't really going to be as white and bright as it looked the day before.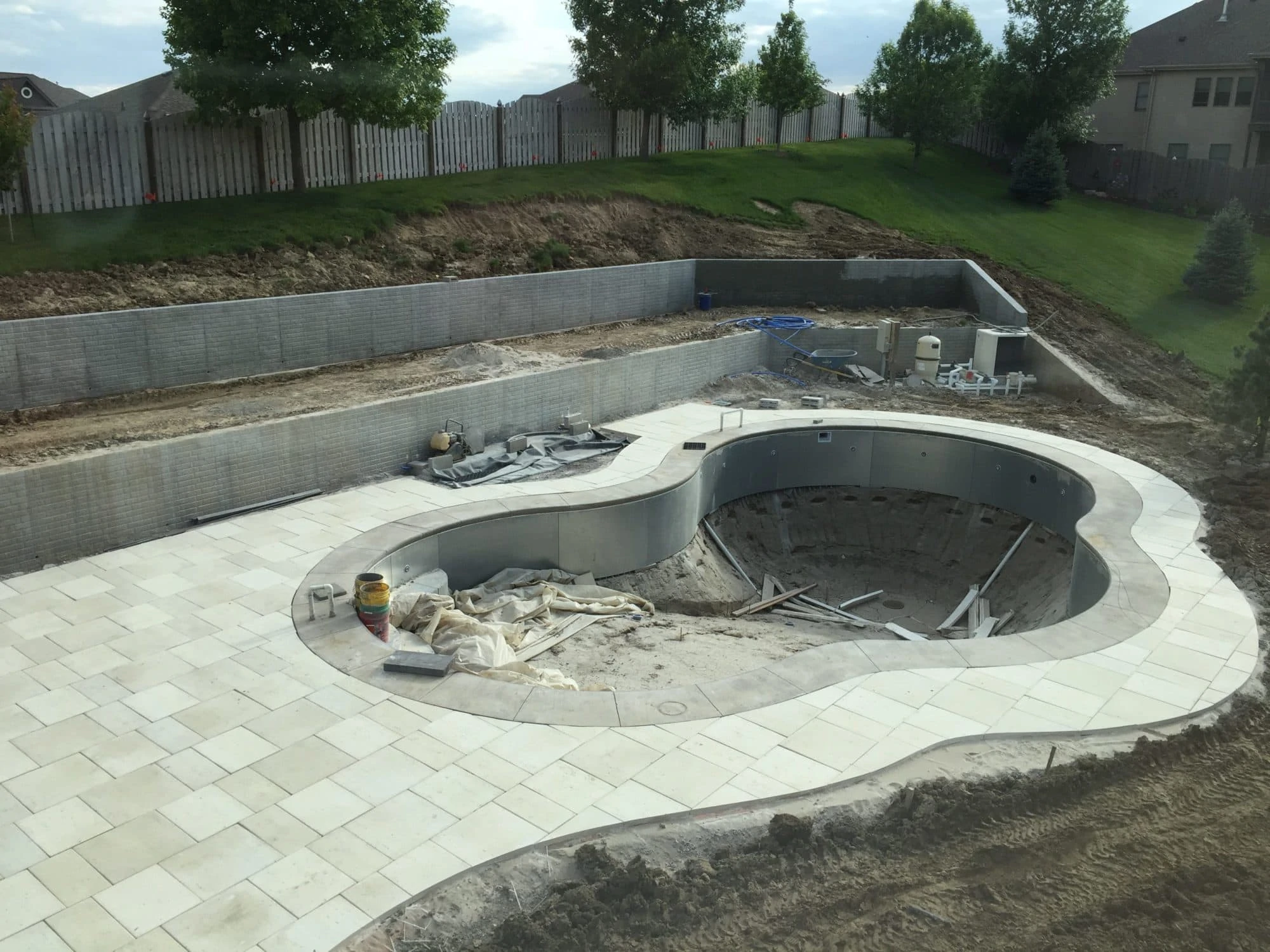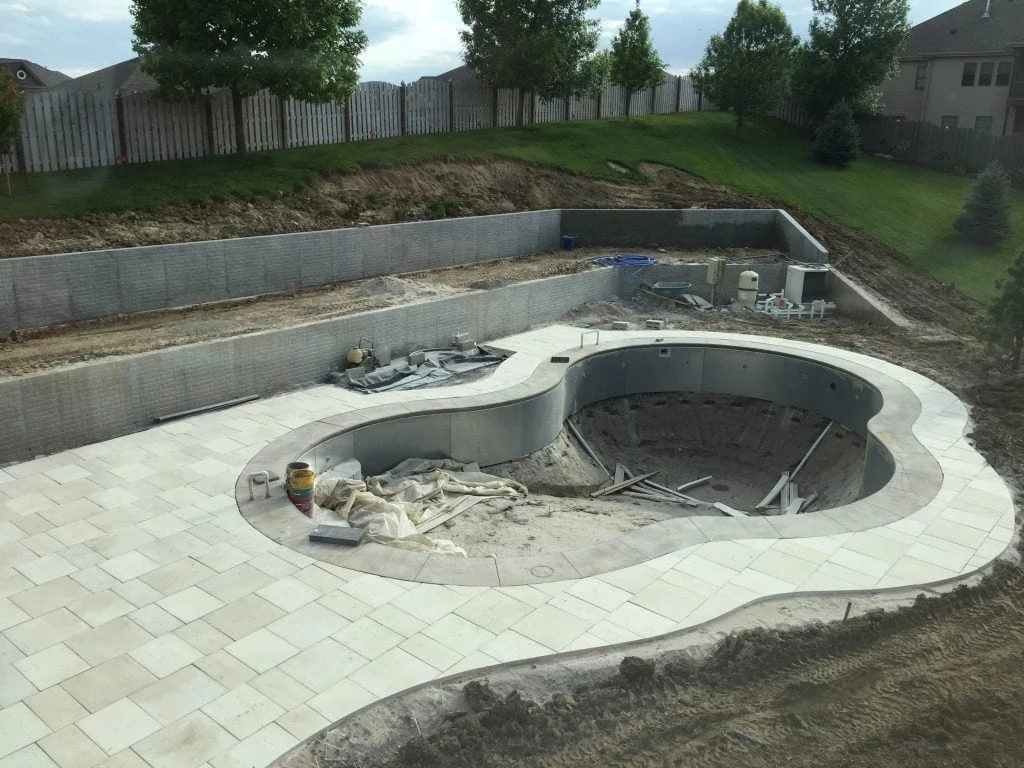 The wall guys had also shown up to start the scratch coat on the wall for the veneers to get applied. You can also see below the cutout in the pavers for the water feature. It got me really excited!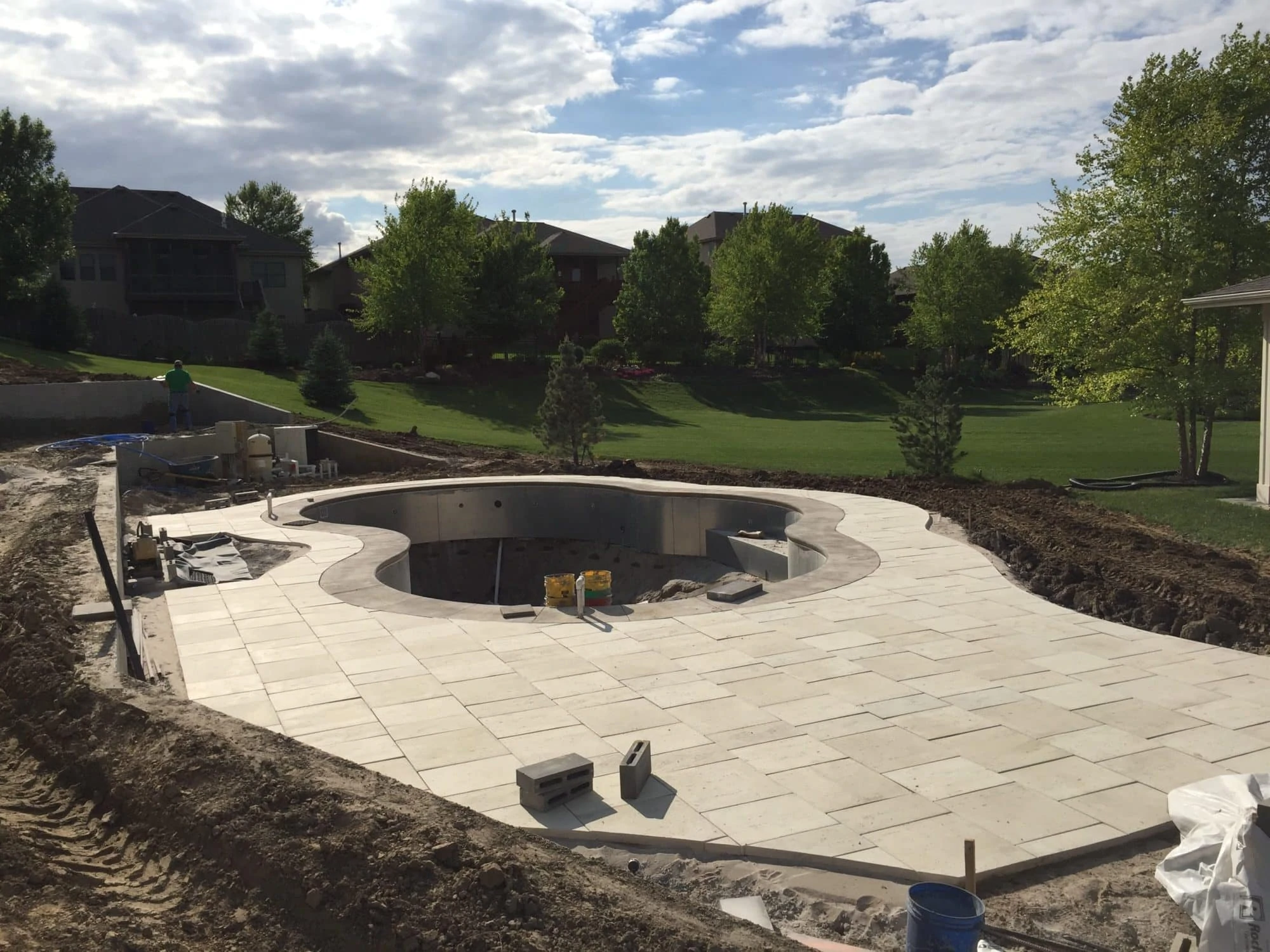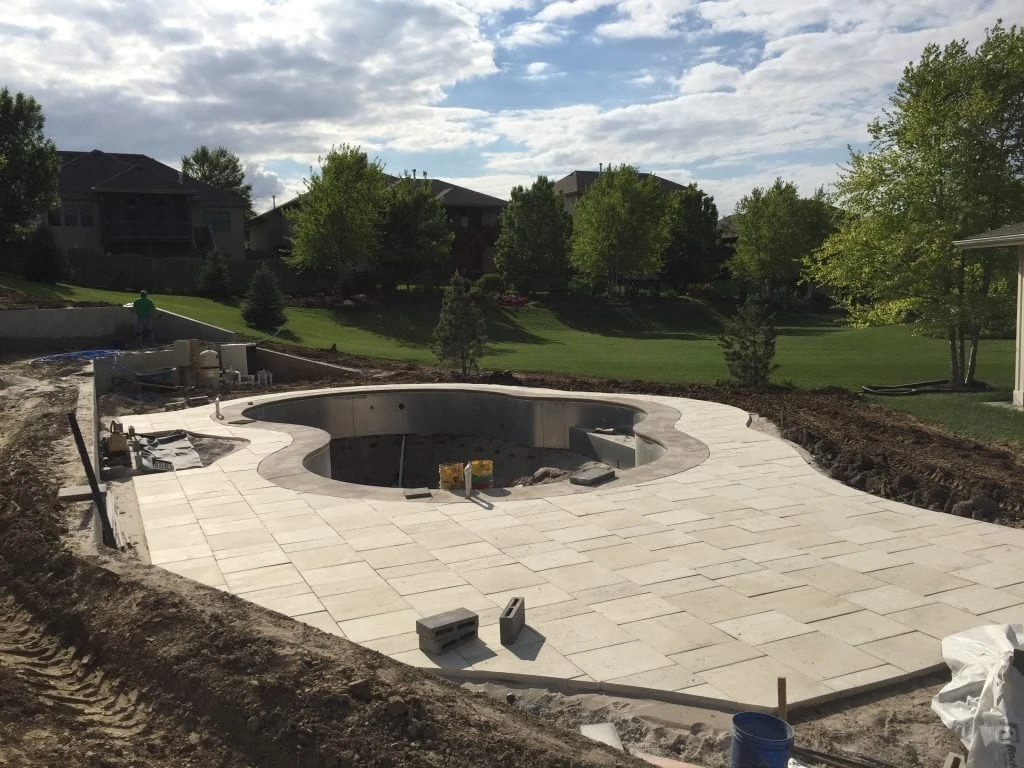 A direct shot of the water feature. As a reminder, there is a bump-out wall where the three 3-foot waterfalls with come out and then the entire base will be filled with loose Indian Sunset rocks.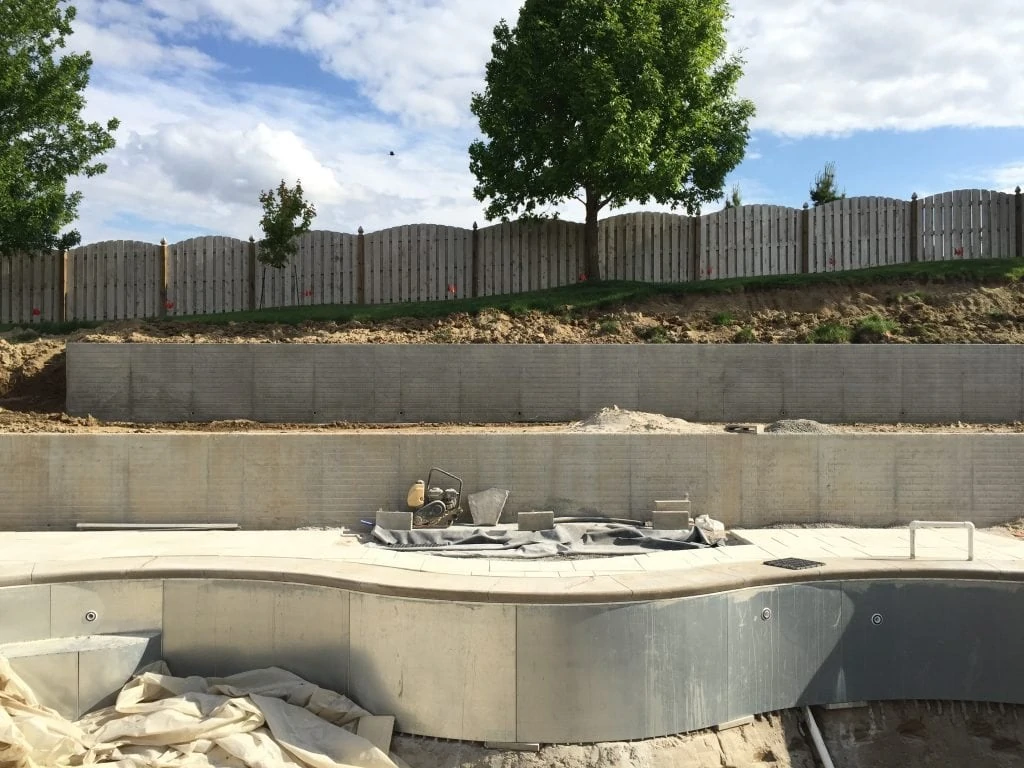 You can see the patio area for the chaise lounges is definitely spacious enough 😉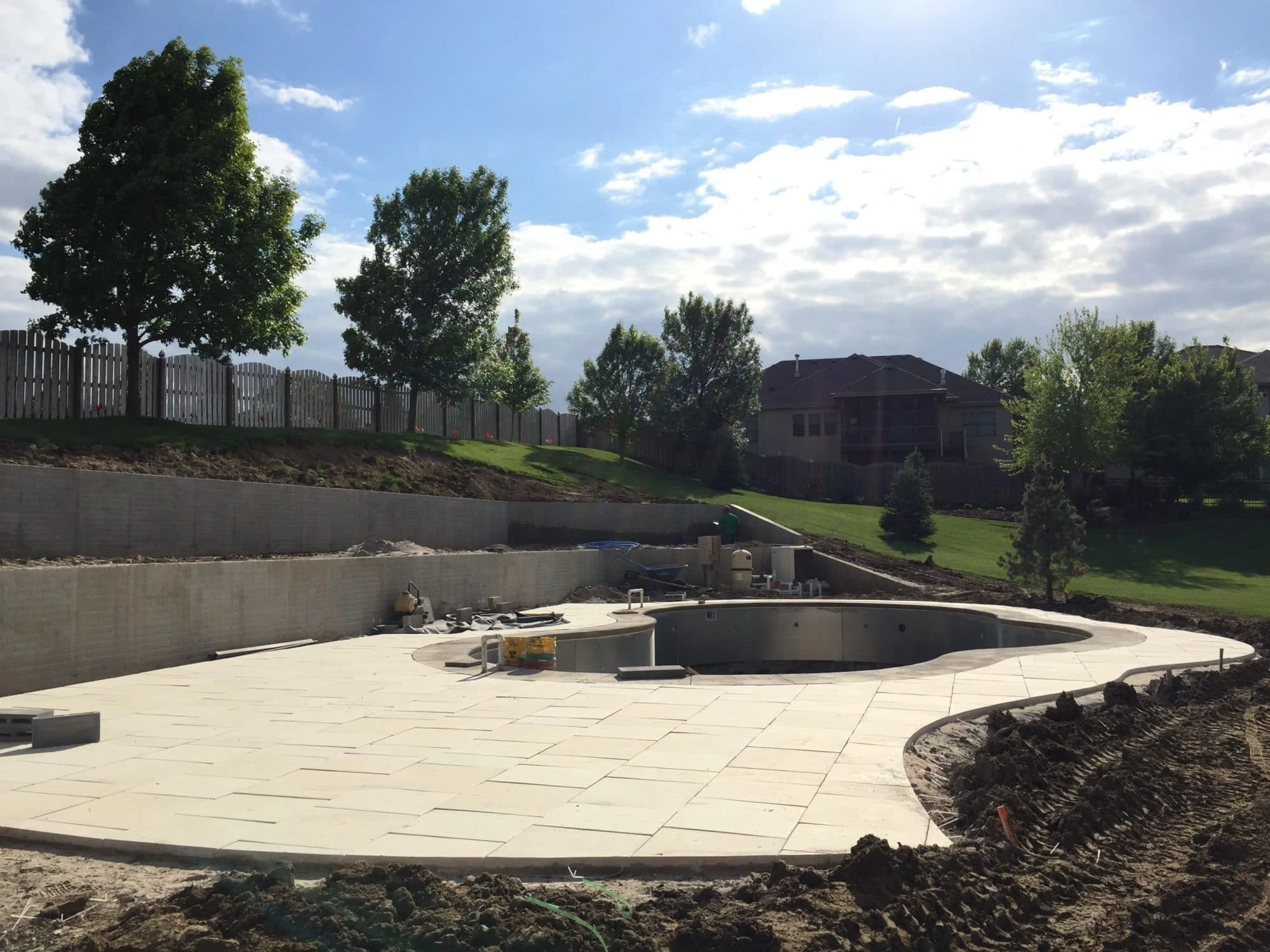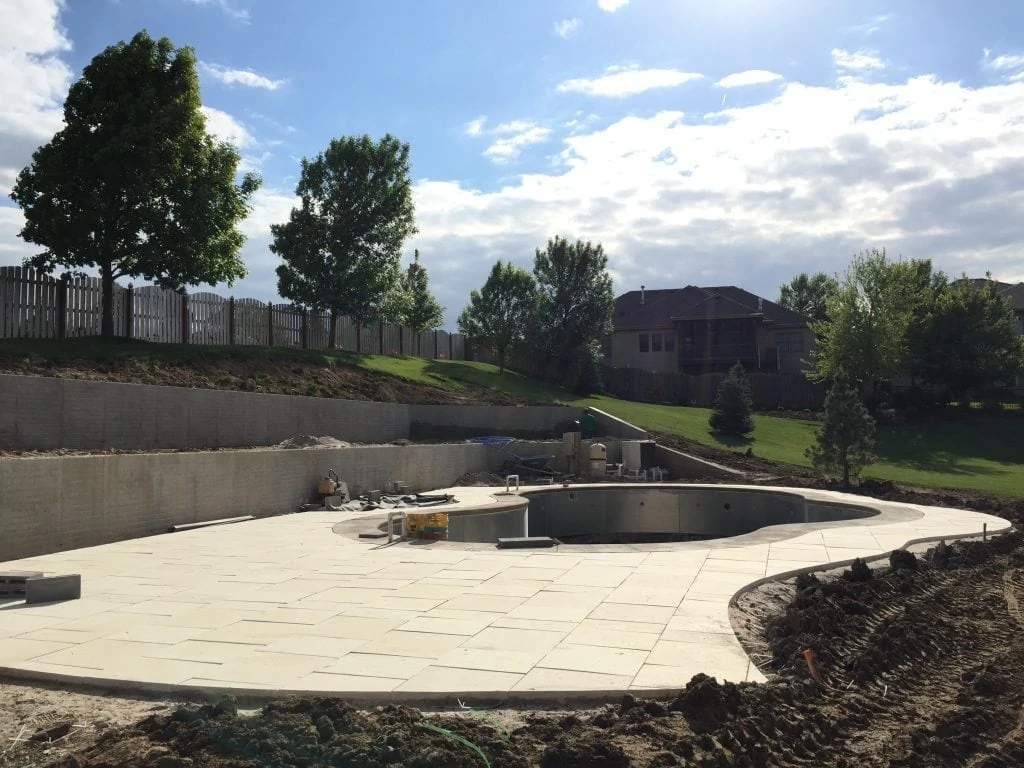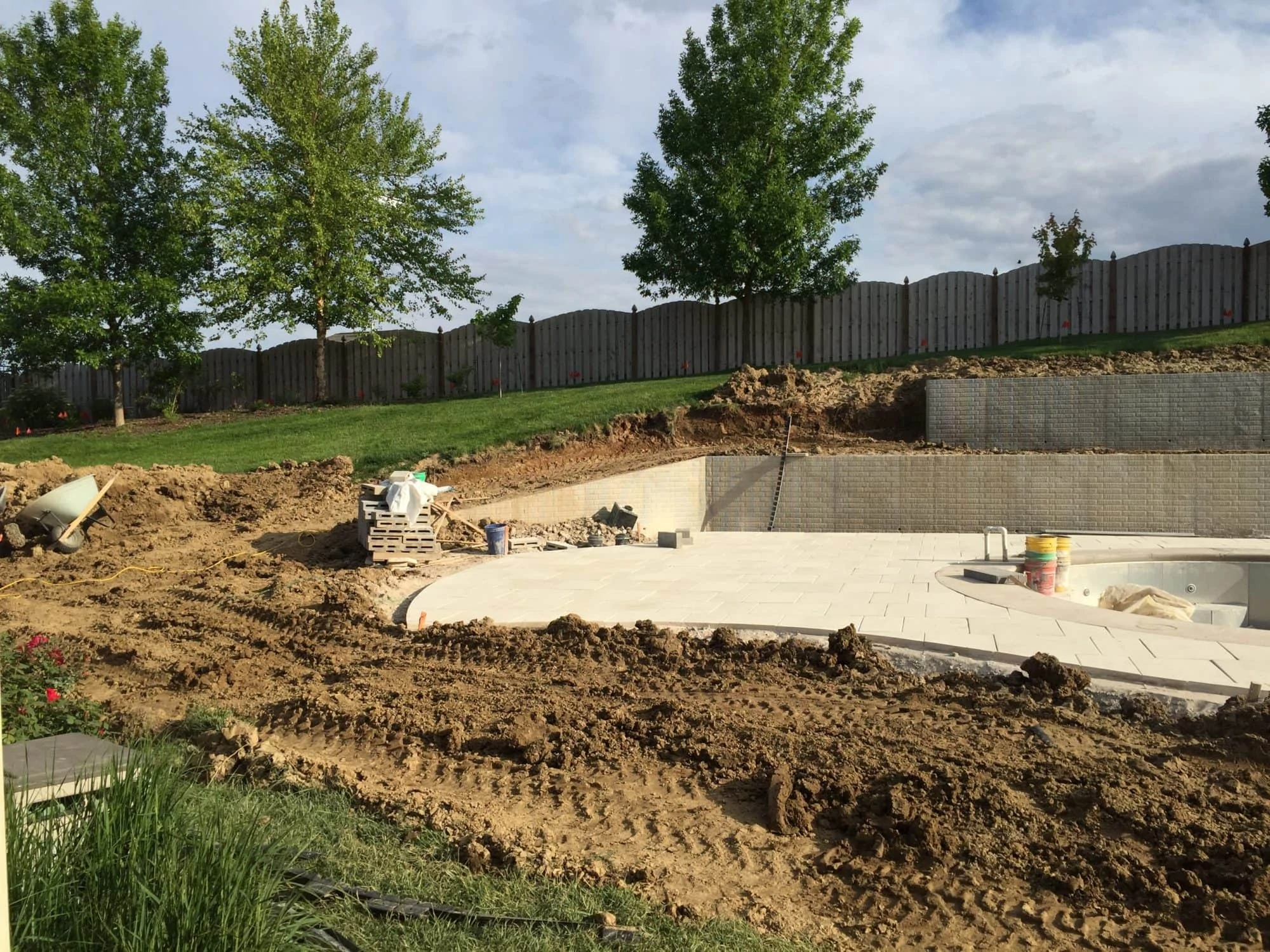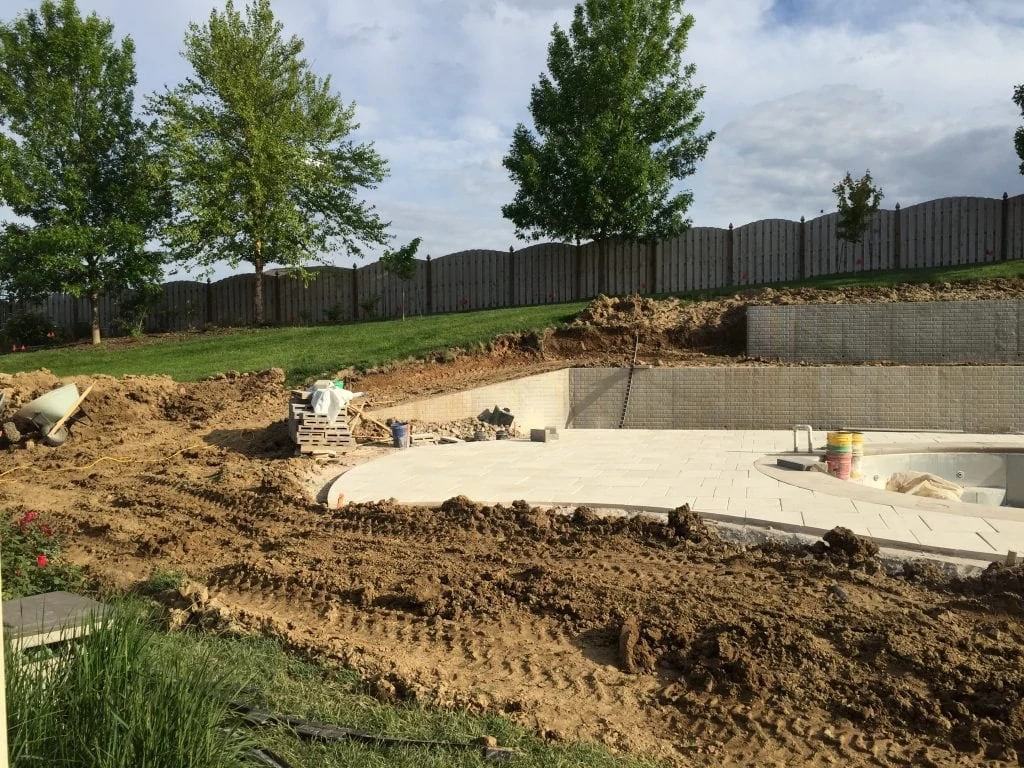 The drains were installed all around the yard including out along our side yards.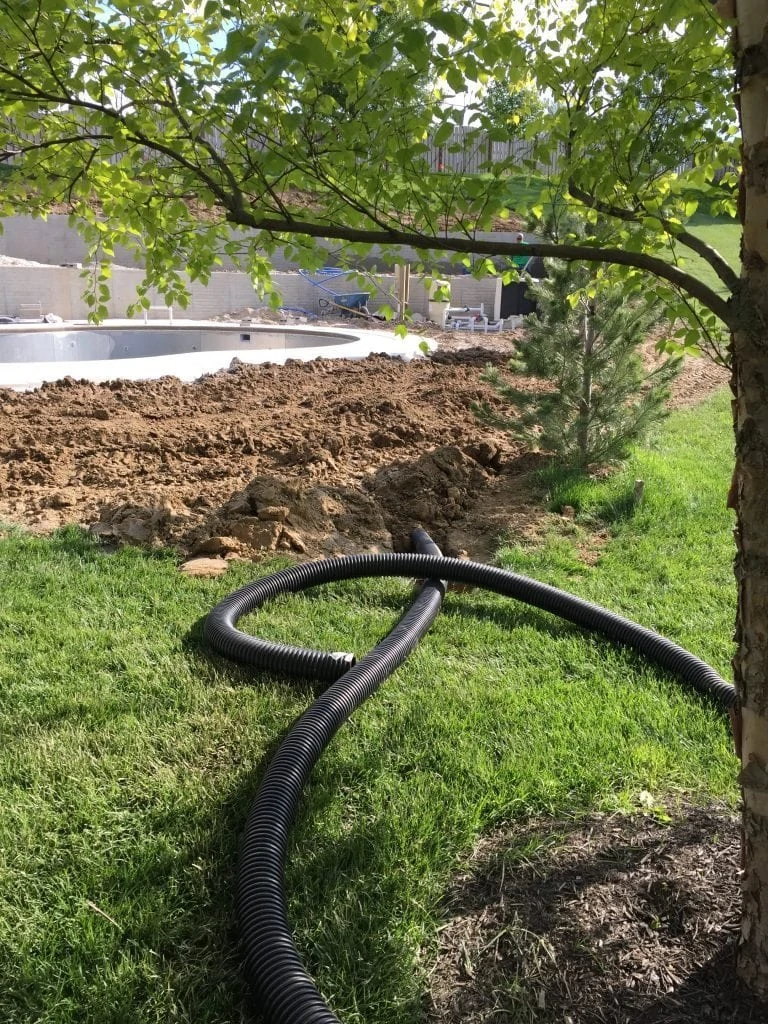 Definite progress, right?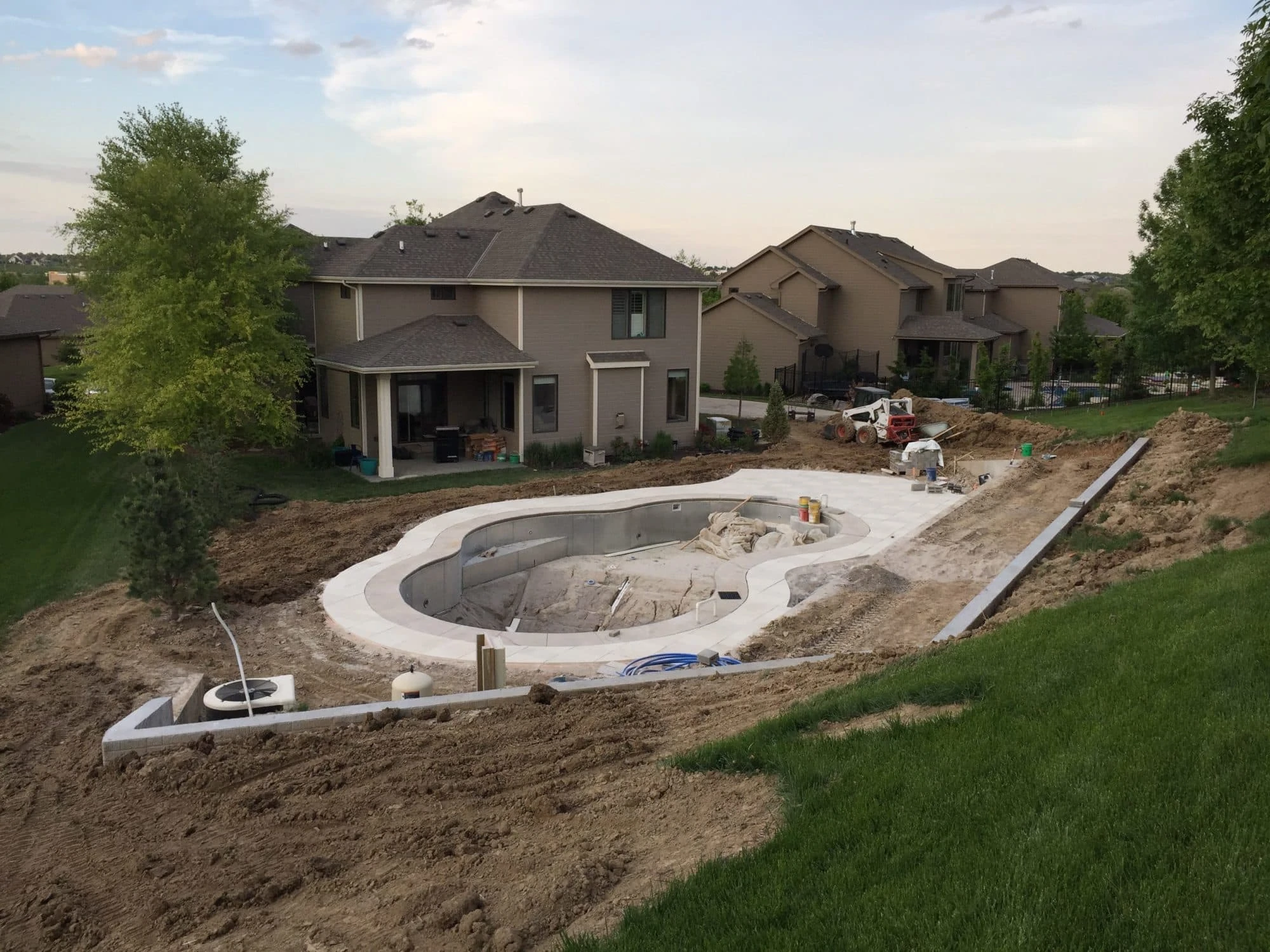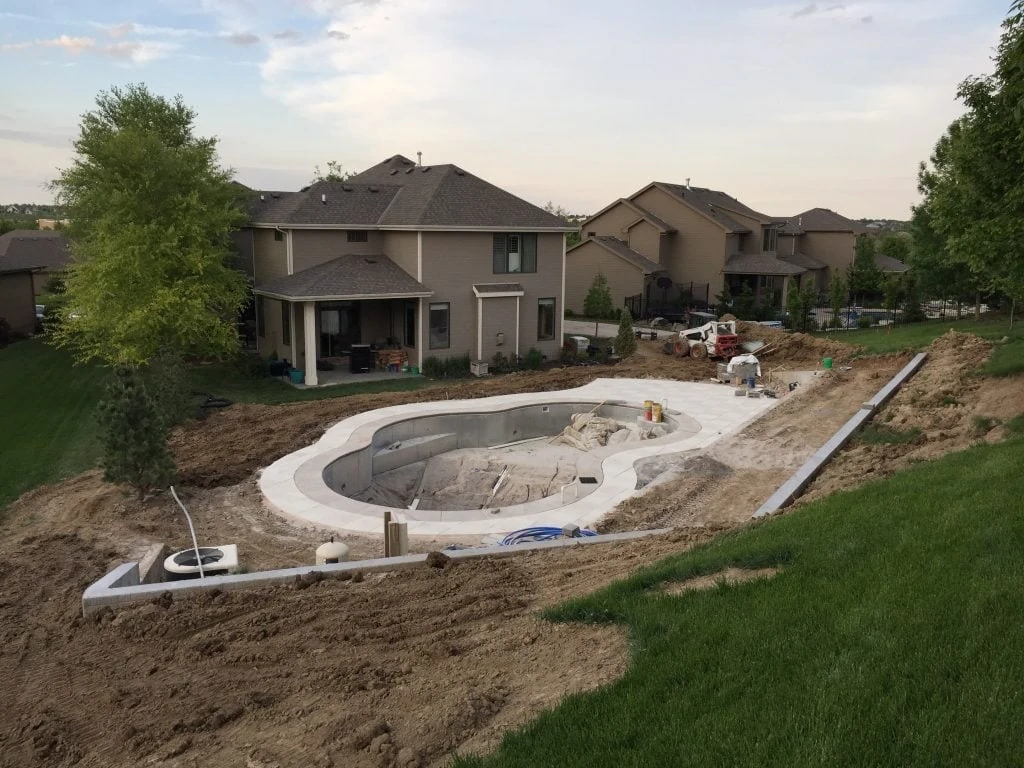 The fence guys and pool guys should be out next week (assuming no rain!) to get moving on those two items. The end is near!
I actually finalized all my furniture selections and I think they will start arriving over the next week or two. Then the assembling fun can begin 😉  I went with four chaise loungers, two 9-foot umbrellas, a conversation set (two chairs and a side table) and a dining set that will go under our covered patio (along with a list of other accessories and decor). I think rather than linking to everything single thing I picked in this post, I'll put together a mood board so it's easier to visualize and will post that soon. I'm fairly certain it will all flow well together. The joys of online shopping!
This morning, we're meeting Justin our designer bright and early to pick out some trees. It's time to add some natural texture to the space!
We're now at the point that I'm wondering when I should stop sharing weekly updates, and surprise you all with the big styled reveal (which honestly might not be until July when all is said and done). Maybe two more weeks? I'll play it by ear but a lot should be happening quickly now! Have a great weekend!
If you would like to follow along on more of my home decor, DIY, lifestyle, travel and other posts, I'd love to have you follow me on any of the following:
Pinterest / Instagram / Facebook / Twitter / Bloglovin' / Google