And just like that, it's been six full weeks since we started the One Room Challenge.
I knew this particular challenge would be extra challenging for me. Not only was it my first ORC ever, but I was out of town more than two weeks of the six, including a week long trip out of the country. Not the best situation to begin a fast-paced room makeover.
As a reminder, here was how the room looked when we moved in and then again a year later after I completed my first makeover.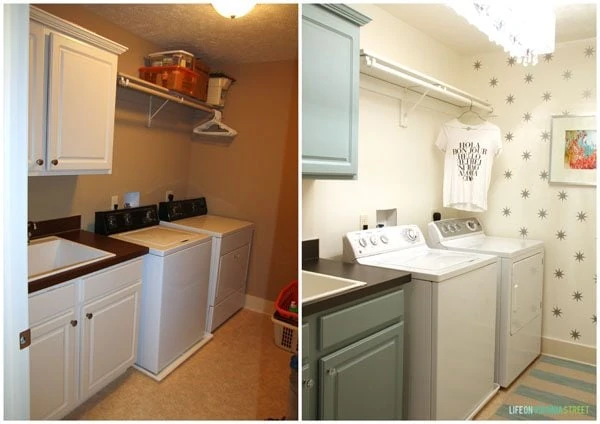 My design plan didn't get finalized until week three, and at that point, I knew there was no way I'd accomplish even half of what I had on the board by the end of the six weeks. However, I plugged away to get as much done as I could.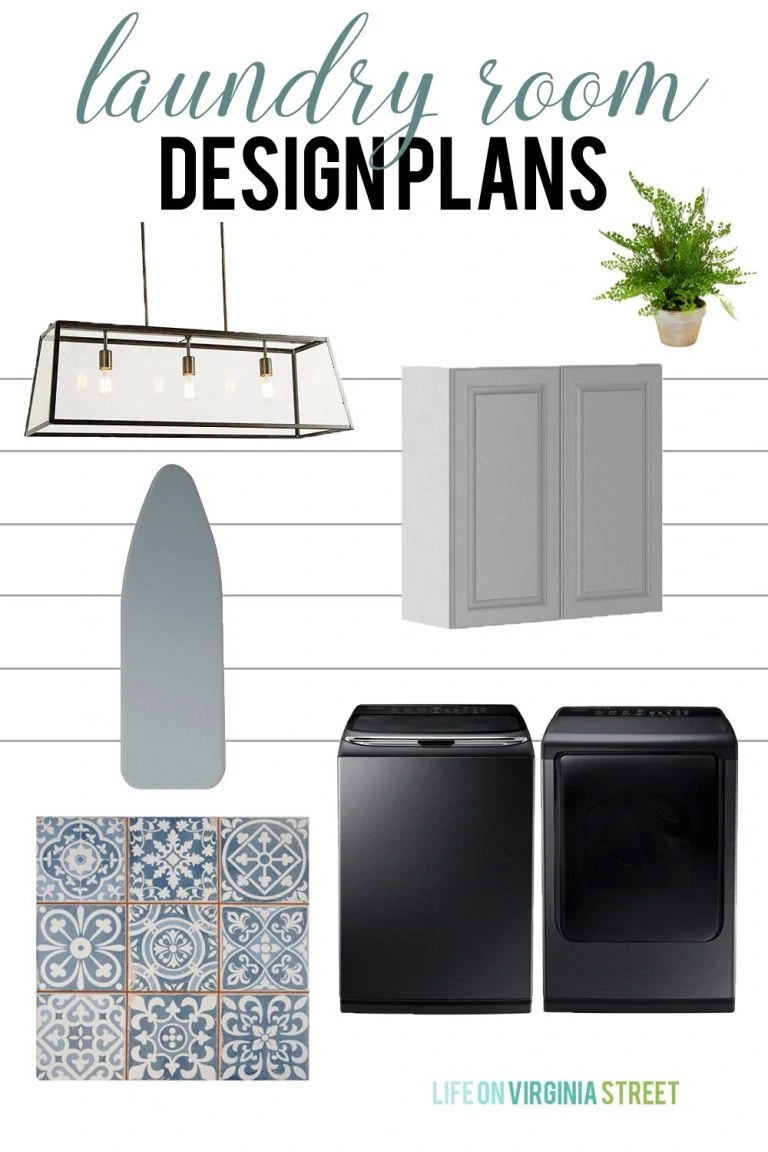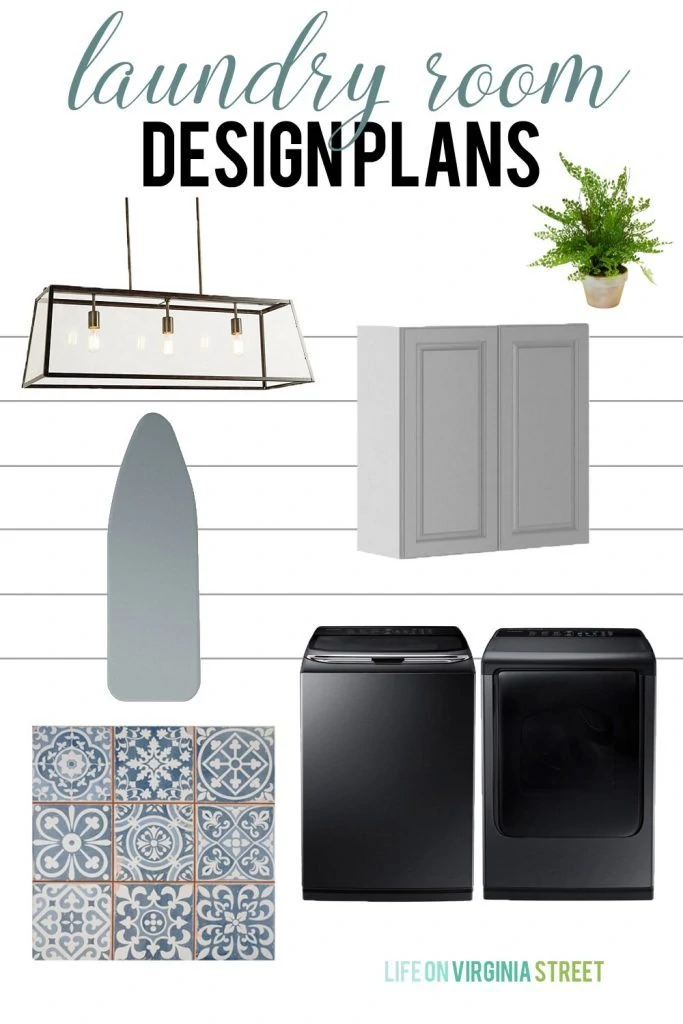 You can catch up on all the updates so far below:
Week 1 | Week 2 | Week 3 | Week 4 | Week 5
And the reveal?
Yeah. Sorry guys. I totally botched this one in the six week window. I'm not even linking up to the official ORC entries on this. It basically looks worse than than before (not the "before" before, but the "after" before). But, it's getting there!
Here's the deal. I got home yesterday afternoon and had planned to reattach the cabinet doors, pull in accessories from the other rooms (because I hadn't actually found "the ones" yet) and then had to shoot photos of the room.  As I took a step back, I realized it just didn't make sense to share a "reveal" when this room was nowhere near ready. Not only that, we had massive storms in Omaha Tuesday night (including 12-24″ of hail in some areas) and we had some damage in the backyard I needed to document (I'll share more on that tomorrow).
So, I apologize the reveal is a total letdown. I knew it likely wouldn't be everything of my design board dreams in six weeks, but I did think I'd get a little further. But, let's face it. The ORC is tough even in the best of circumstances, so five days in Utah, a week in Costa Rica, and three days in Houston, along with a full-time job and a massive backyard reno don't make for the best environment 😉
In order to make it up to you, I promise you want to check out all of the other amazing ORC projects – the featured designers (you'll die when you see some of these) along with the link-up today. And, if you haven't already entered, be sure to enter my Home Depot giveaway at the end of this post.
I still plan to fully finish the laundry room (and the cabinet doors will likely be back this weekend, if not for my sanity alone), but it may be a few months before everything is finalized. I've learned over the past three years that it's best not to rush my decisions or else I end up regretting them (as is evidenced by the makeover I am already making over in this space)! So, I'll continue to work on the space and update you along the way.
Thanks for your patience. I have two posts lined up for you tomorrow (including some legit pool progress). See you then!
If you would like to follow along on more of my home decor, DIY, lifestyle, travel and other posts, I'd love to have you follow me on any of the following:
Pinterest / Instagram / Facebook / Twitter / Bloglovin' / Google