Our living room has undergone many cosmetic changes in the three and a half years since we moved in. Seasonally, I tend to swap out throw pillows and I'm ready to get the gears moving for the summer look.
This was our living room shortly after we moved in around Christmas time in 2012. The walls were a flat beige, the trim was all cream, and the fireplace was an orange and brown stone.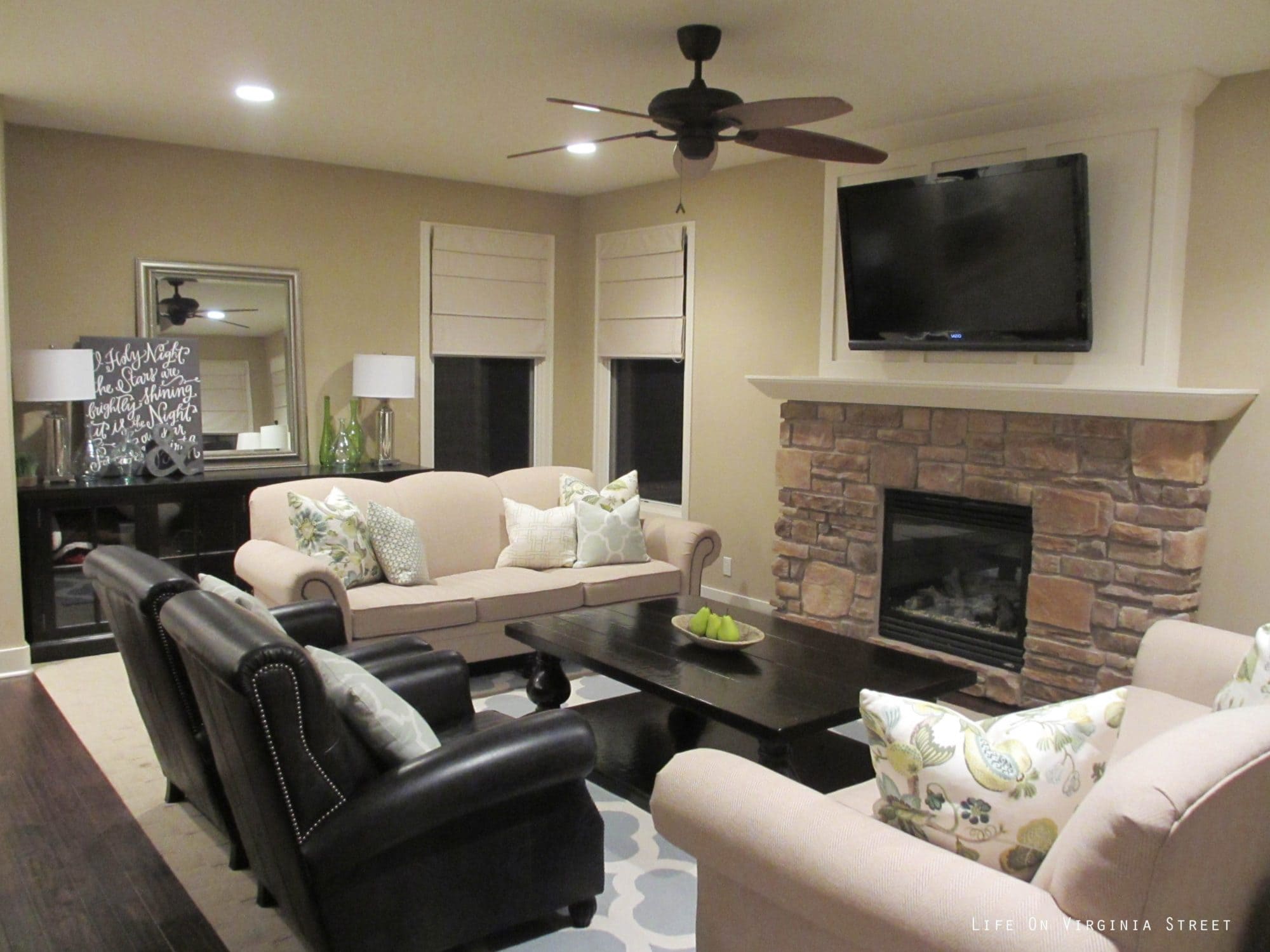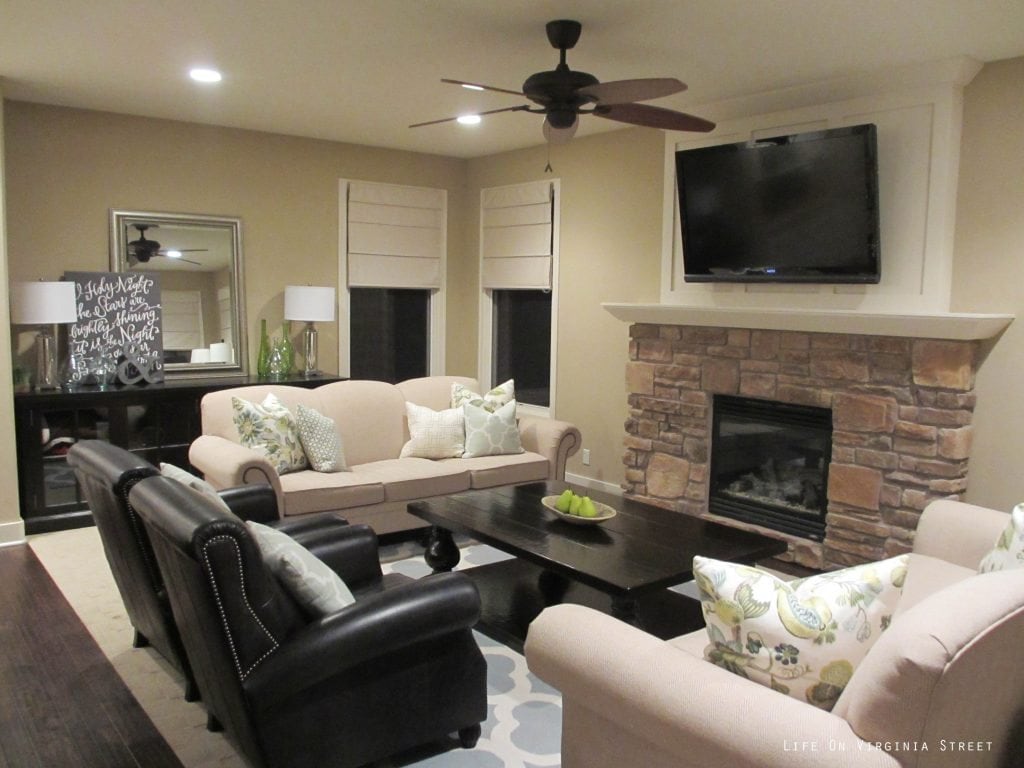 It didn't take long before I painted the walls Behr Castle Path and then eventually  gray-washed the fireplace (and then again later, white-washed it). Here's the look last summer (you can see more details in this post). Definitely much lighter and brighter!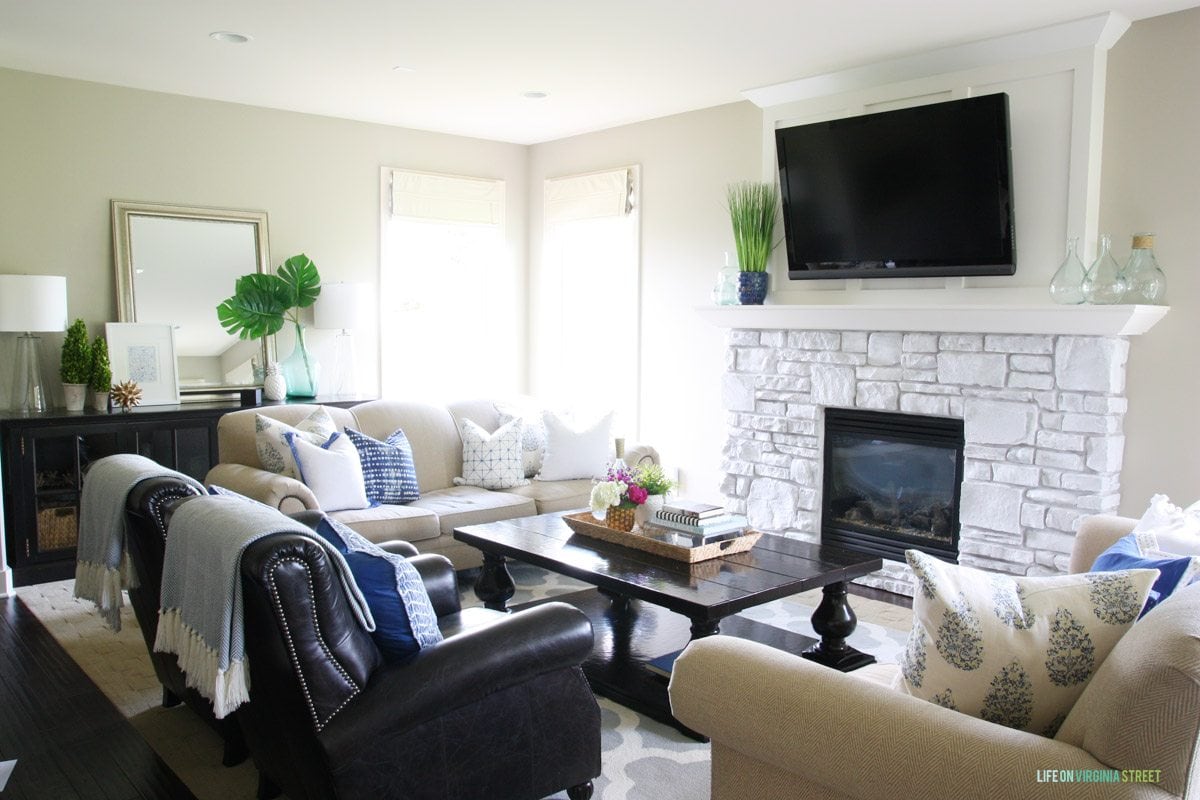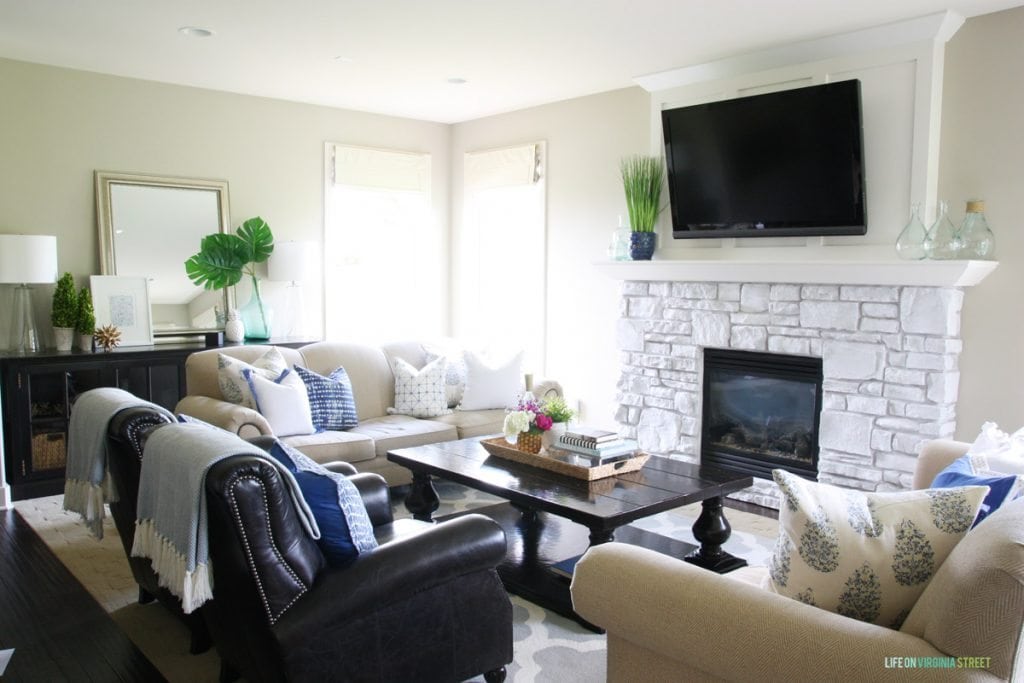 I want to change things up again though, this summer. It will be in the same blue/green/neutral color scheme (so you may see a few repeaters), but it will definitely be a different vibe. I want to go with a beachy calm feel that reflects the pool area outside.
Here's a plan I've come up with (a few things may change yet):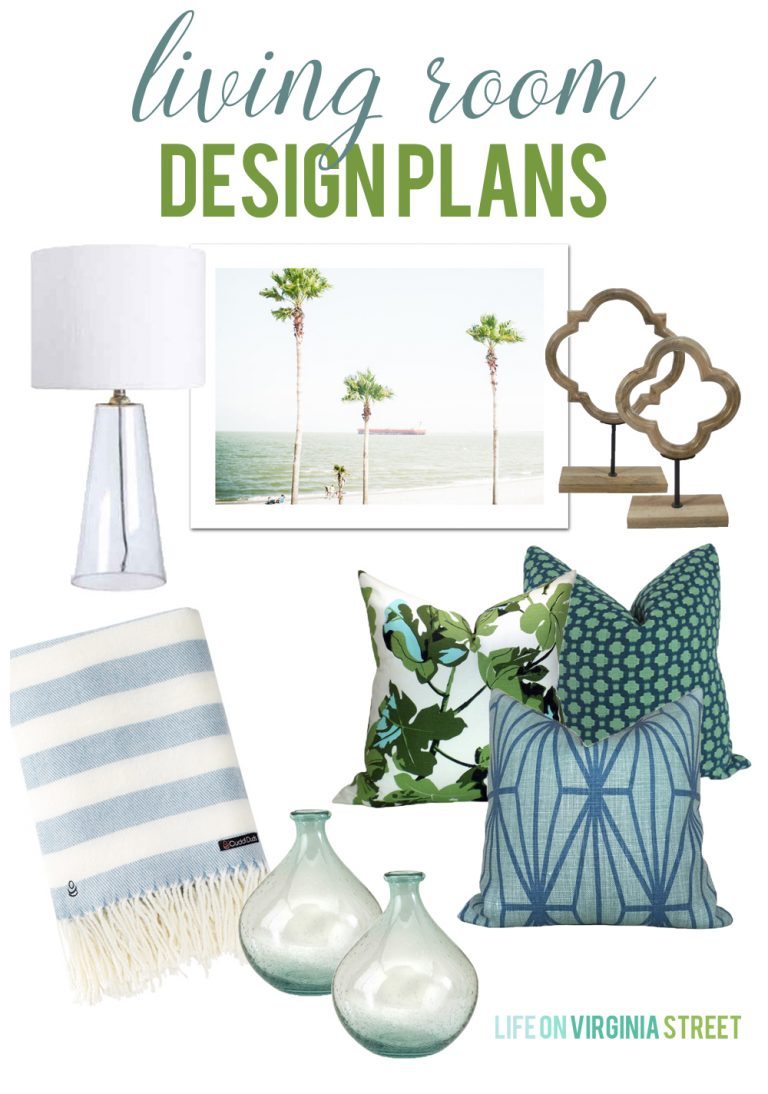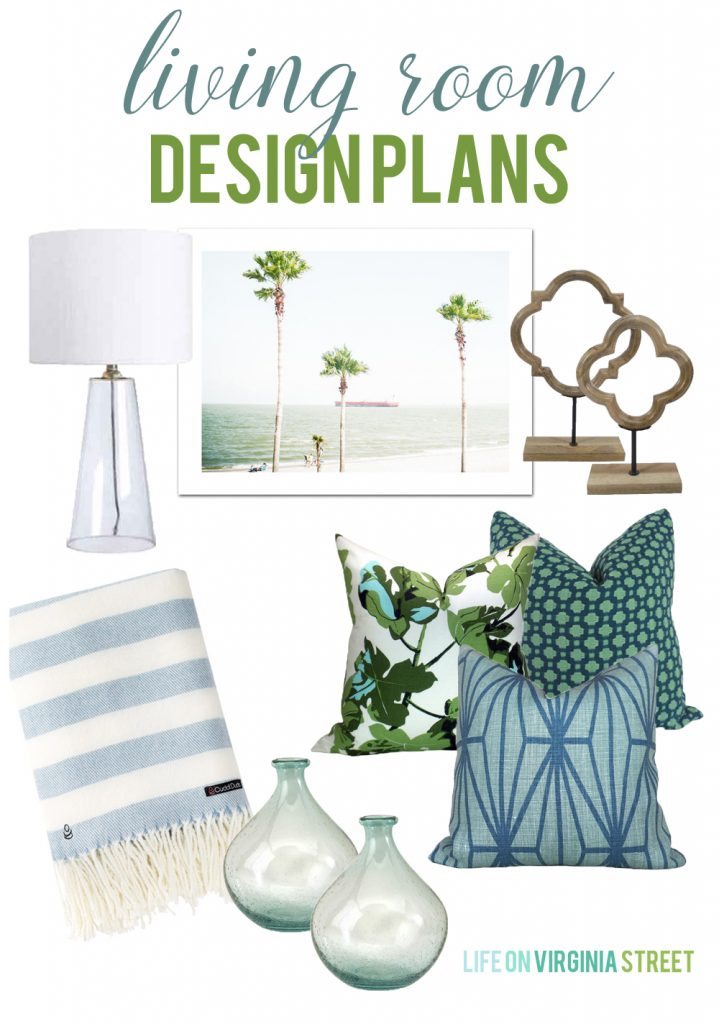 Palm Tree Art | Fig Leaf Pillow | Betwixt Peacock Pillow  | Katana Geometric Pillow | Blue & White Striped Throw | Large Wood Clover | Small Wood Clover | Assorted Glass Bottle Vases | Glass Lamps
I've hated the mirror in this house since the day we moved in. It worked well in our last home, but here, it just feels off. So, I wanted to get some affordable, oversized beach art to hang over the black console table. I always love the selection and prices at Minted and I was immediately drawn to this Palm Tree Art – it's likely the winner, but I've still got my eyes open for other options.
Over the last month or two, I've been able to find all three fabrics at really great prices on eBay, so I'll be sewing my pillows soon. Last I checked there were still two yards of the Betwixt Peacock still available from the same seller I got mine from. Not only was the price great (with free shipping), but you don't have to order a two yard minimum when buying from non-retail type shops. There was also some of the Katana fabric available as well (the price wasn't quite as low but much cheaper than the $300+ per yard from online fabric stores).
I have the throws, lamps, wood clovers and glass bottles on hand, so the rest is easy! I'd ultimately love to paint the entire room white, but once I do, I'll have to paint the ceiling, which would then likely require all the kitchen cabinets to go white, etc., etc. With summer on it's way, I don't want to bite off more than I can chew, but I think these simple updates will make a big difference!
Do you change up your decor seasonally like I do? Or am I the only crazy one that is constantly changing things? Look for some of these changes in our living room coming soon!
Shop the post:

If you would like to follow along on more of my home decor, DIY, lifestyle, travel and other posts, I'd love to have you follow me on any of the following:
Pinterest / Instagram / Facebook / Twitter / Bloglovin' / Google
disclosure: some affiliate links used