How to prep your home for the Holidays will help reduce your stress during the festive season.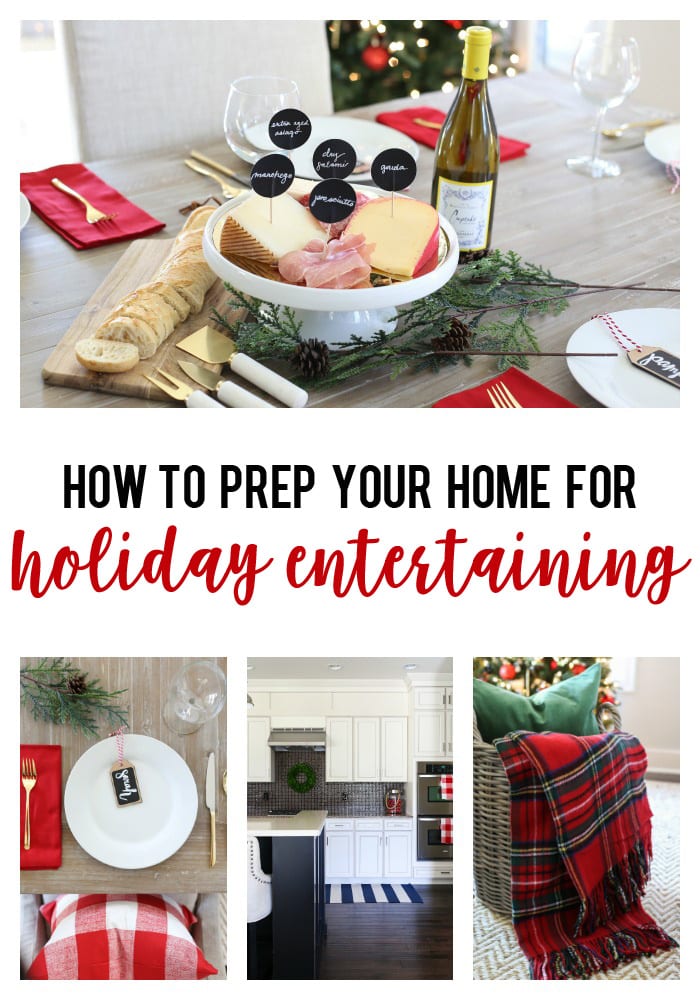 Thank you to American Home Shield for sponsoring today's post. As always, all thoughts and opinions are my own.
Let's face it. The holidays are meant to be a time to share with friends and loved ones, but they can also quickly become stressful. Today's tips are intended to reduce stress on yourself – and your home!
By following a timeline similar to the one listed below, you'll feel prepared and confident to entertain with ease!
Three weeks out
Burn your favorite holiday scent (this one is my personal favorite), mix up a festive drink, and set aside time for a brainstorming session. Jot down all your ideas to make your holiday successful. As your plan becomes more defined and concrete, make a timeline of everything you need to complete prior to the holiday event and assign a completion date. As you break the work into smaller, more manageable pieces you'll feel much less stressed over the coming weeks!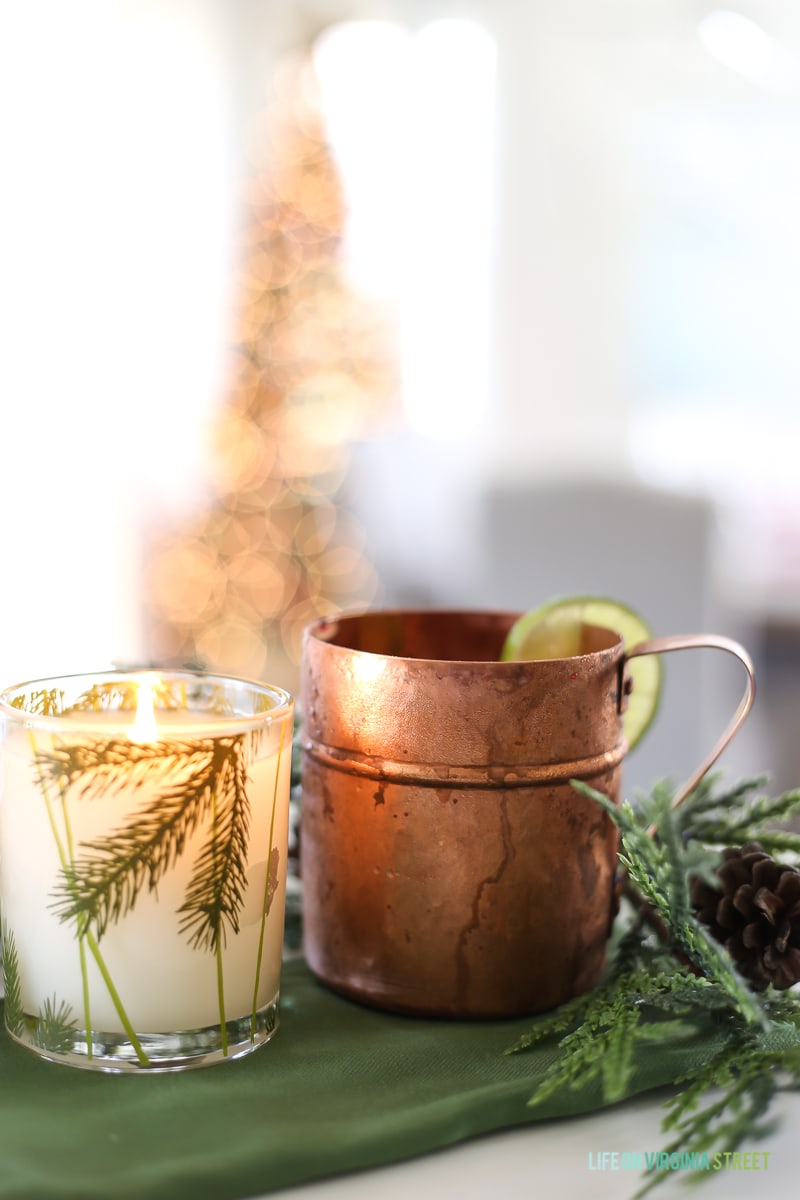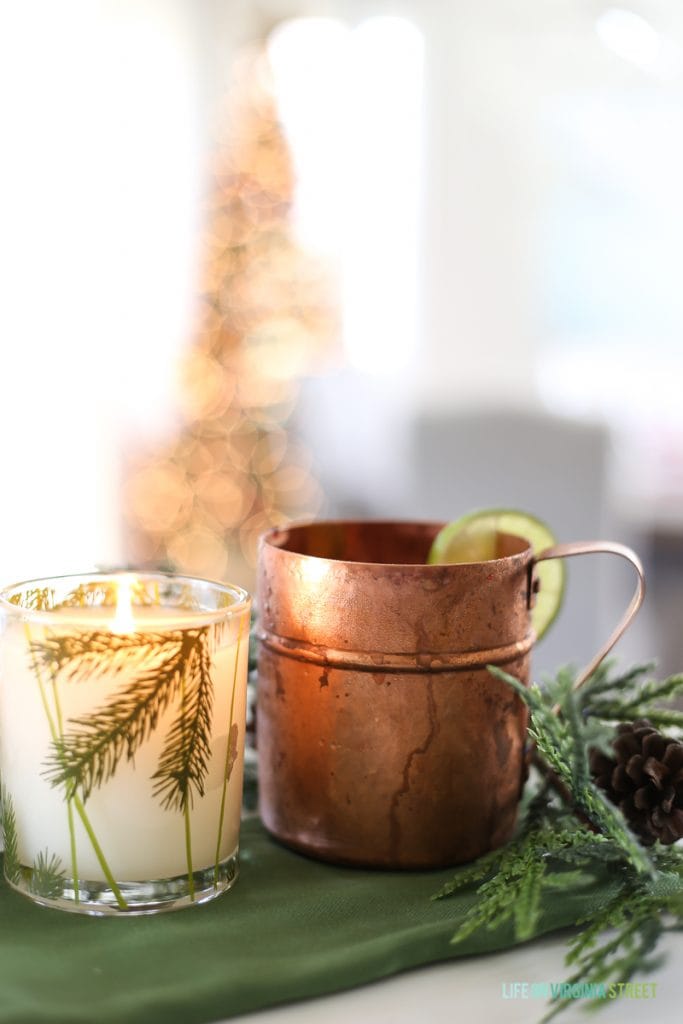 Plan to deep clean your home and check all of your appliances. This includes everything from washing the floors to thoroughly cleaning your microwave to dusting those areas that you may not normally consider. When done in advance, you can plan to do some minor cleaning a day or two prior to your event without feeling burdened by hours of cleaning.
Cleaning Overlooked Areas
As part of your deep-cleaning plans, don't forget your refrigerator condenser coils. These are often overlooked but will help ensure your refrigerator continues to run well. To clean, most require removing the kick plate and likely getting down on your hands and knees. But the benefit will most certainly outweigh the inconvenience. Once the coils are exposed, use a handheld vacuum to clean and rid the coils of loose particles and dust. Once cleaned out, your refrigerator won't have to work as hard to keep the contents at the correct temperature.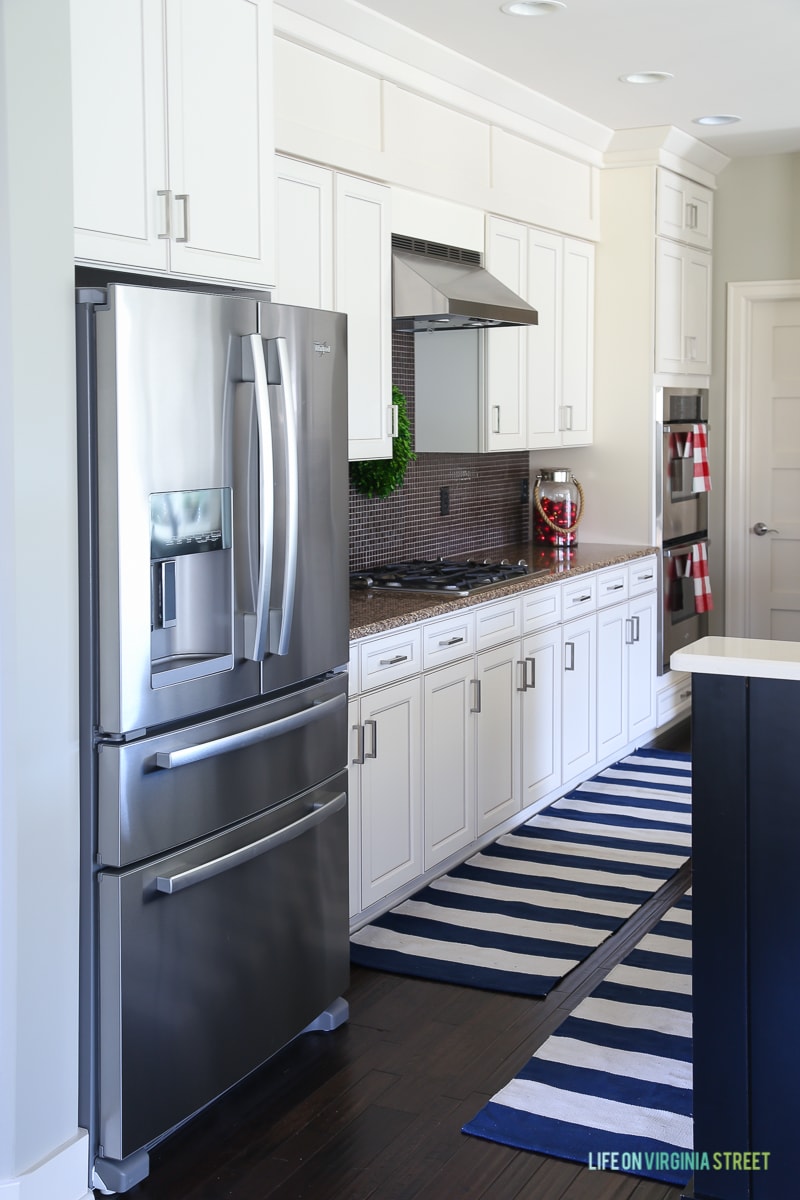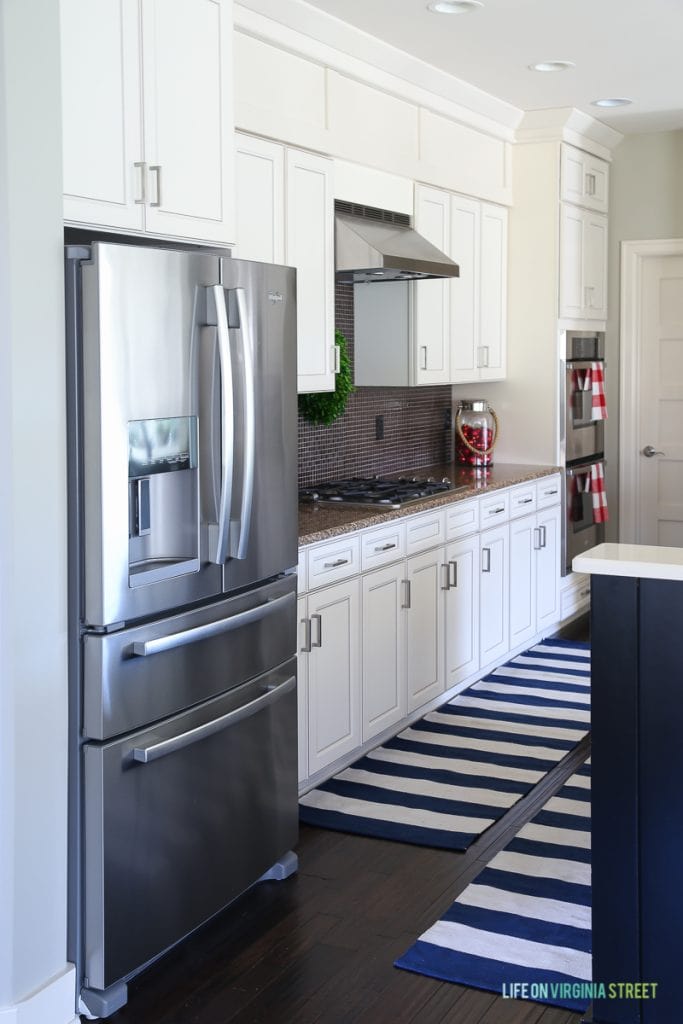 Most home appliances aren't given much thought when they're running properly. However, one of the worst times for them to have issues is when you are entertaining and have guests in your home. While you're cleaning, check over all of your kitchen appliances, furnace(s), etc. to ensure everything is in proper working order. If not, you'll have time to schedule maintenance and have repairs completed. We always replace our furnace filters around this time, as well, to ensure our furnace continues to operate at maximum efficiency.
Did you know that, according to a 2015 consumer survey conducted by American Home Shield, homeowners surveyed have had appliances or systems serviced, repaired or replaced an average of four times over the last five years, and four-in-five (81%) says most of their original manufacturers' warranties have already expired. Not only that, 7 out of 10 agreed with the statement "I'm guilty of not having appliances and systems serviced on a regular schedule." Make sure you aren't neglecting your appliances!
Check Your Oven!
Since most holiday cooking is done in the oven, you'll want to ensure it is running properly and optimally. One of the simplest ways to ensure your oven is operating at an optimal level is to check that the oven door has a tight seal. Without a proper seal, more than 20% of the oven's heat can be lost, leading to longer cooking times. Check the rubber, or fiberglass, seal around the door for breaks or cracks, and replace the seal for optimal oven performance.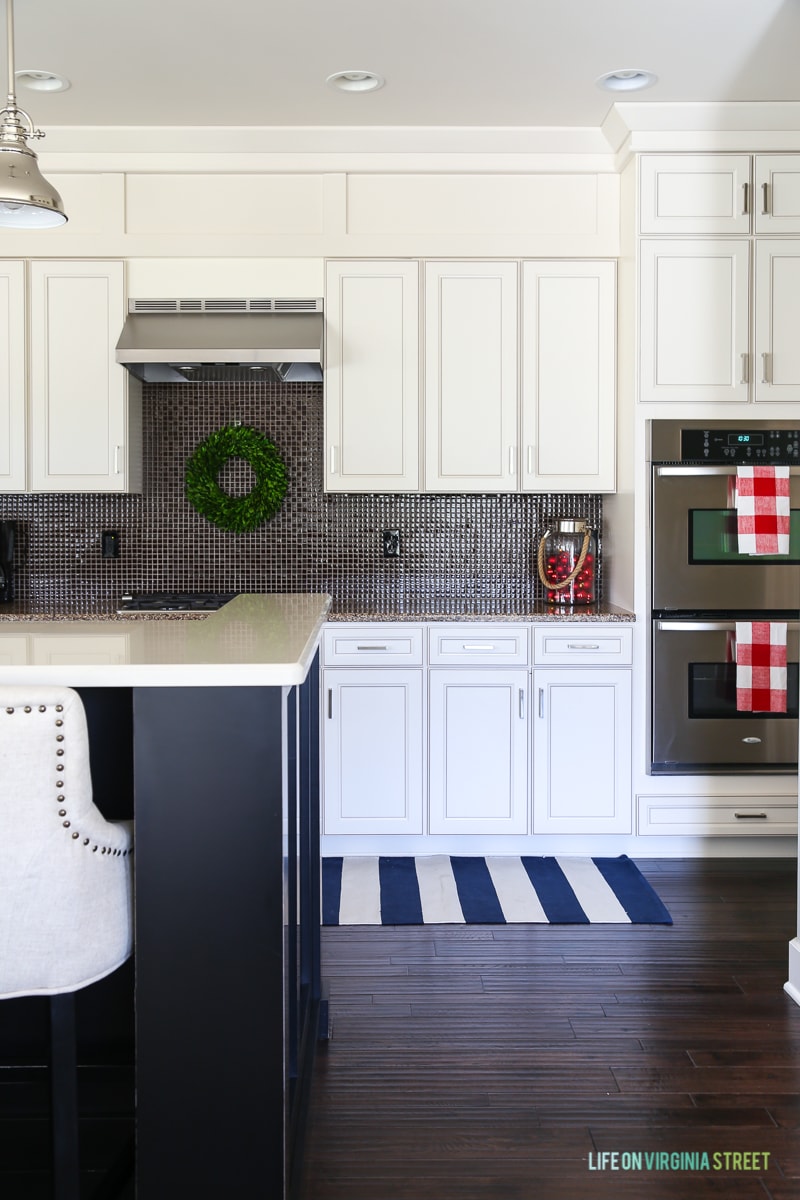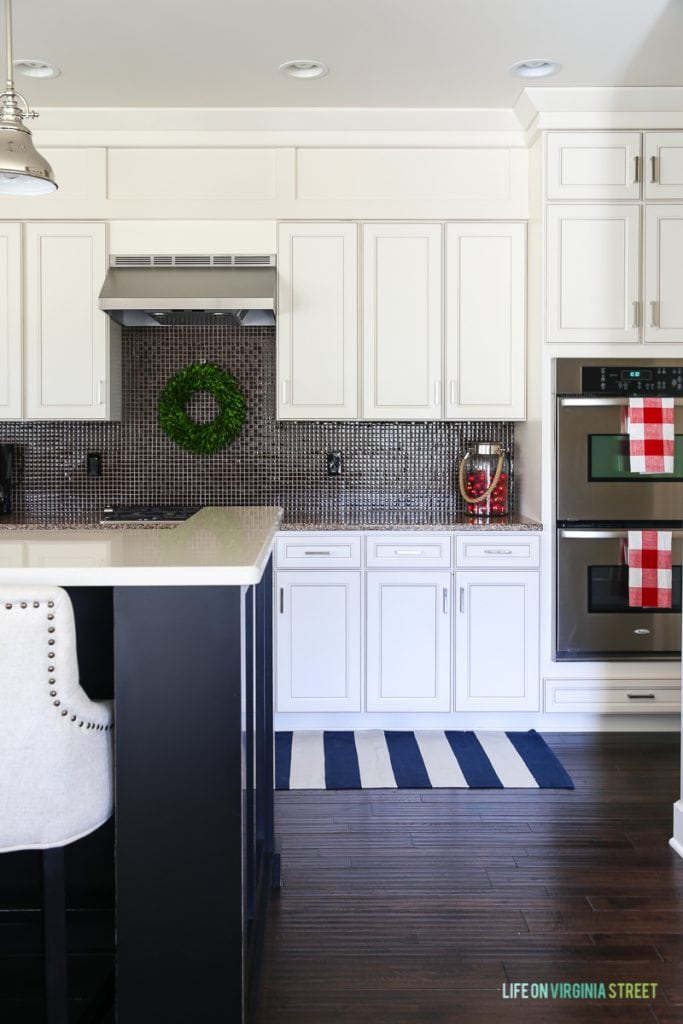 Quickly ensure the plumbing in your main bathroom appears to be running smoothly. With so many guests coming to your home, you'll want to ensure everything is working properly!
Two weeks out
Create a holiday playlist for the party. Jot down your favorite holiday tunes and set aside time to download each of them. More favorite songs may come to mind as the holiday approaches, but by completing the bulk of this task in advance, you'll help reduce stress and can enjoy the tunes for several weeks to come! Following are a few of my top picks for holiday entertaining.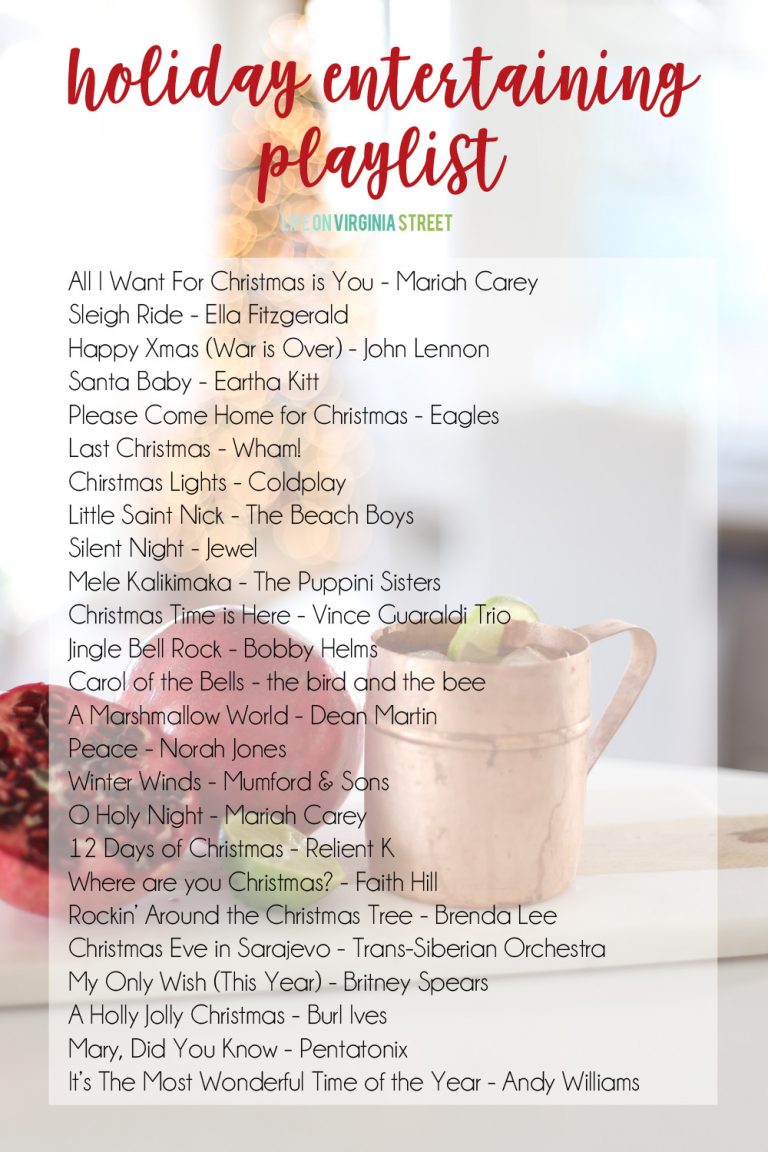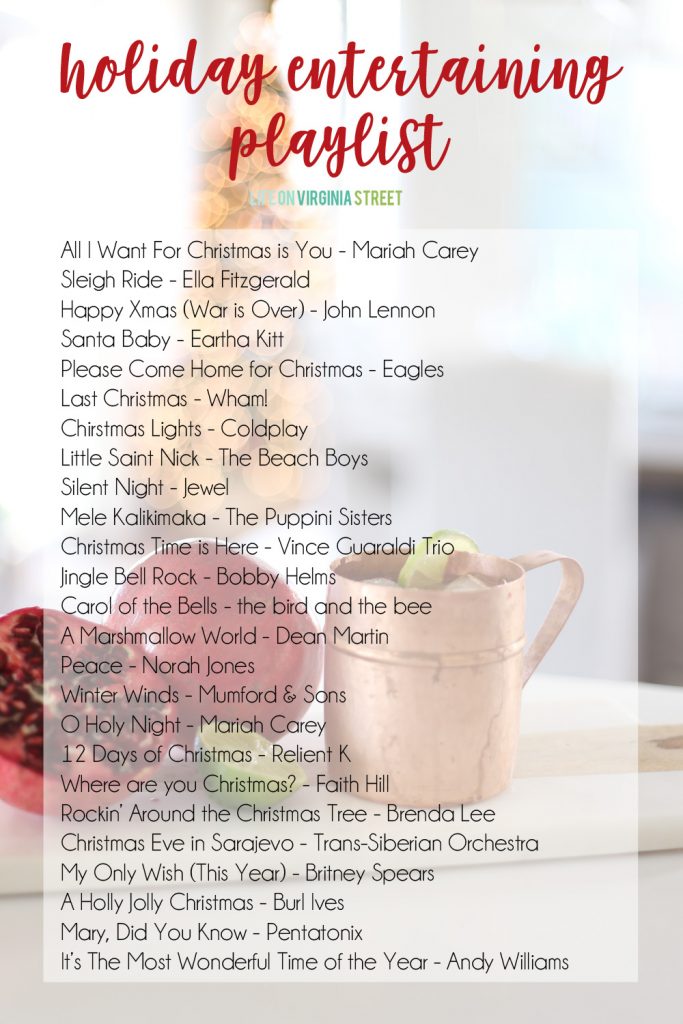 One week out
Finalize your menu plans and gather recipes and ingredients, so they are ready when it comes time to head to the grocery store.
If you plan to offer your guests a cocktail, plan out the ratios to make the drinks in a large batch. This will save you loads of time during the actual day of your event and will allow you more time to socialize with your guests! This large-batch Moscow mule is a crowd favorite! Because of the carbonation in the ginger beer, you can plan to make this the day of your event.
6 16-oz bottles ginger beer
9 cups (72 oz) vodka
2 1/2 cups lime juice
for a festive vibe, garnish with a few pomegranate seeds (optional)
ice
By using this citrus press (one of my favorite kitchen tools), you can have fresh lime just for your mules in under a minute! I like to buy extra limes to garnish the drinks once serving.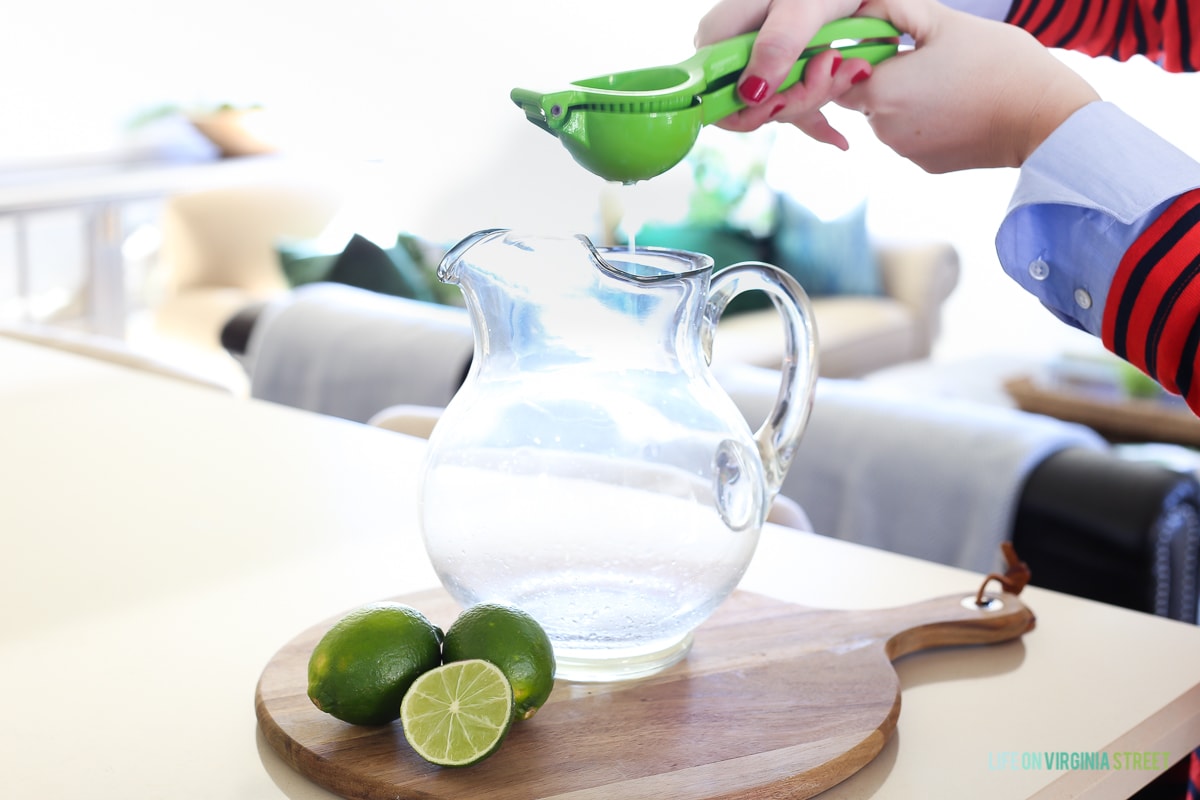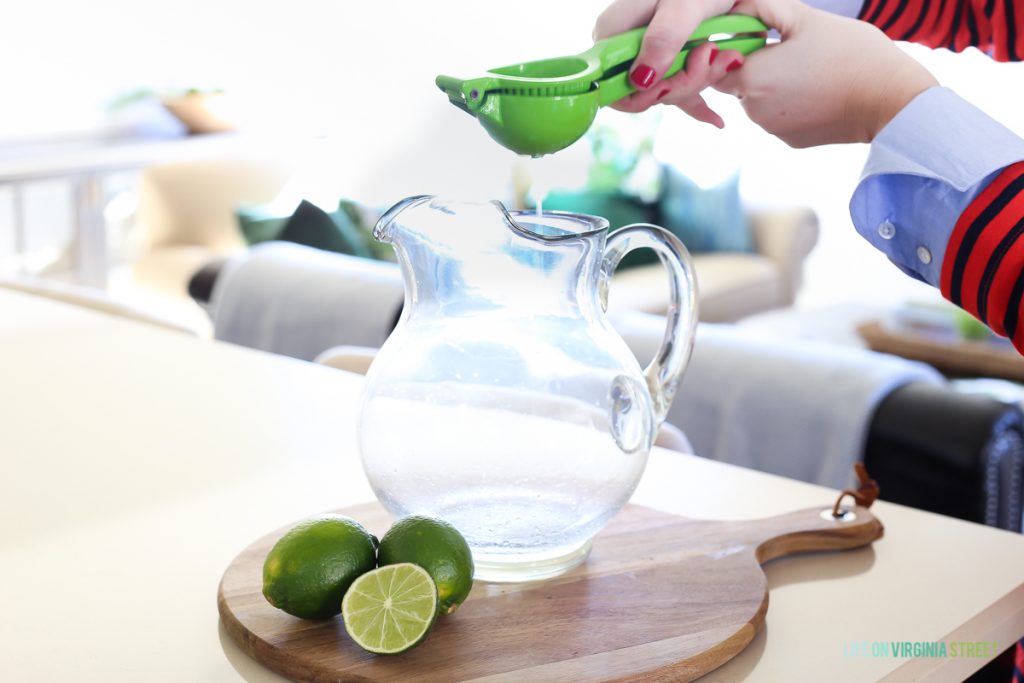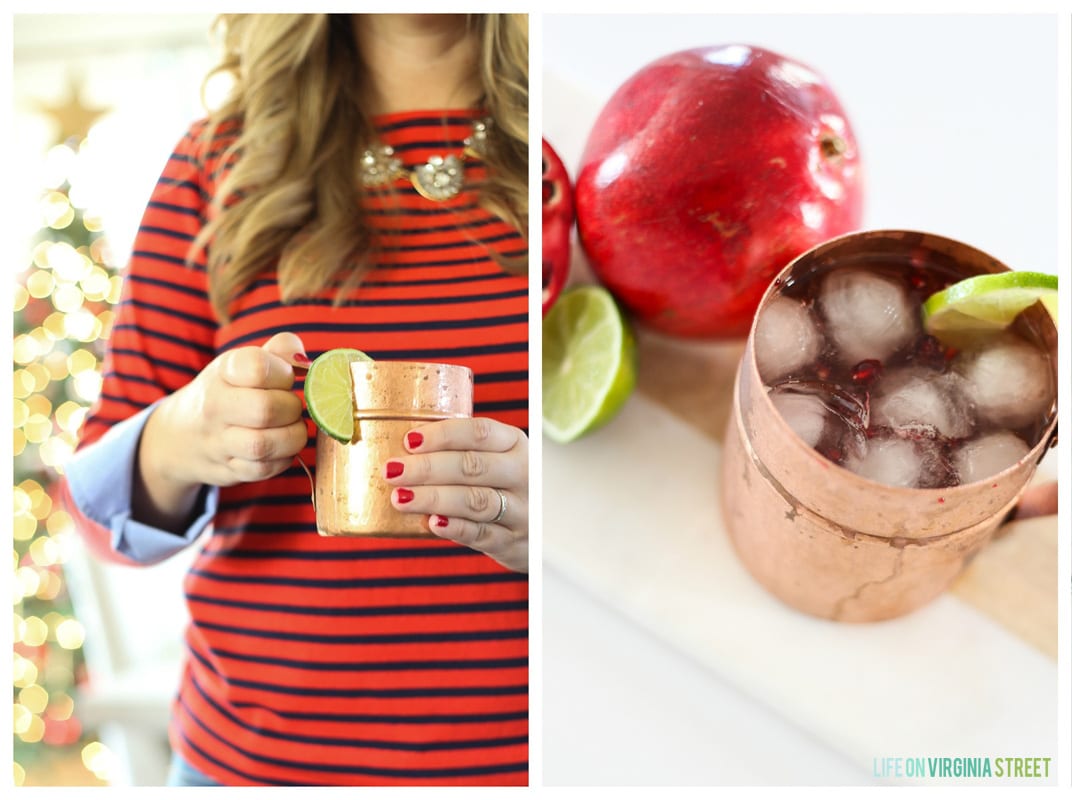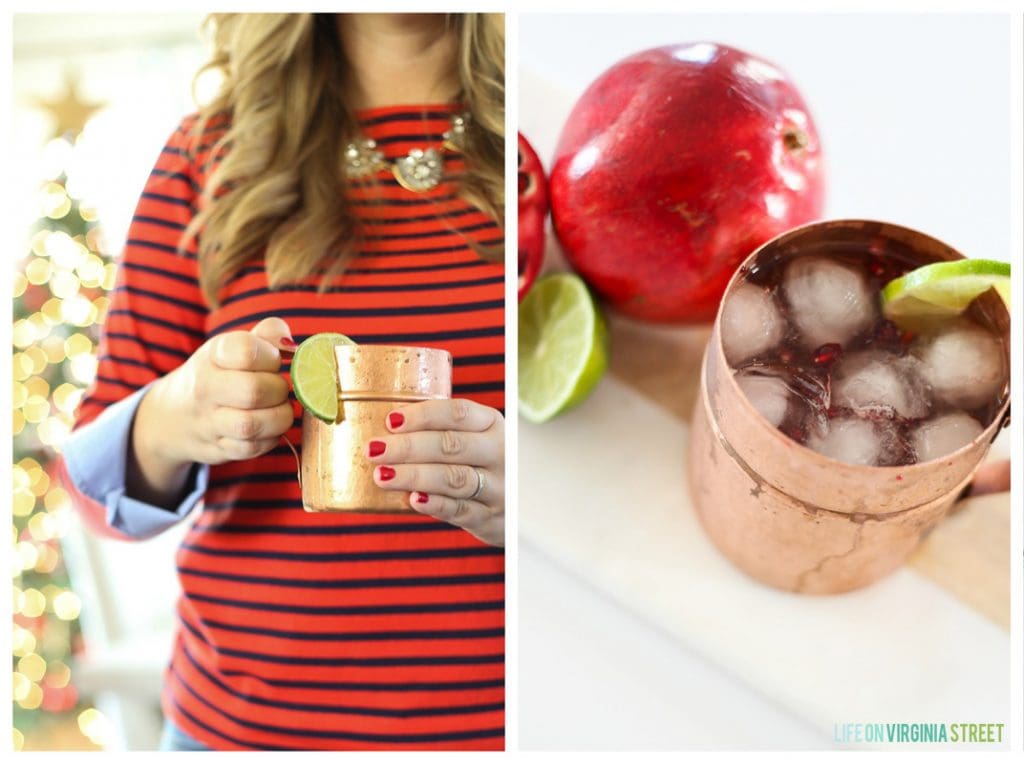 Three days out
Head to the grocery store and do all of your shopping. With a cute grocery list pad, making a list will feel like fun rather than a chore! When you get home, sort items by recipe so you can quickly identify items you may have forgotten. This will allow time to pick up any missing ingredients.
Iron napkins (if applicable) and store them in a space where they will remain wrinkle-free.
Pre-make any meals ahead of time if possible. Our crockpot mashed potatoes are always a favorite and can actually be made up to two weeks in advance. You simply warm them back up the day of your event in a crockpot.
The day before
Set the table. I love using these chalkboard labels, chalk ink, and some colorful twine to create simple, yet beautiful, name tags for each seat. Once the table is set, look around to ensure your guest will be comfortable and there is enough space to move around.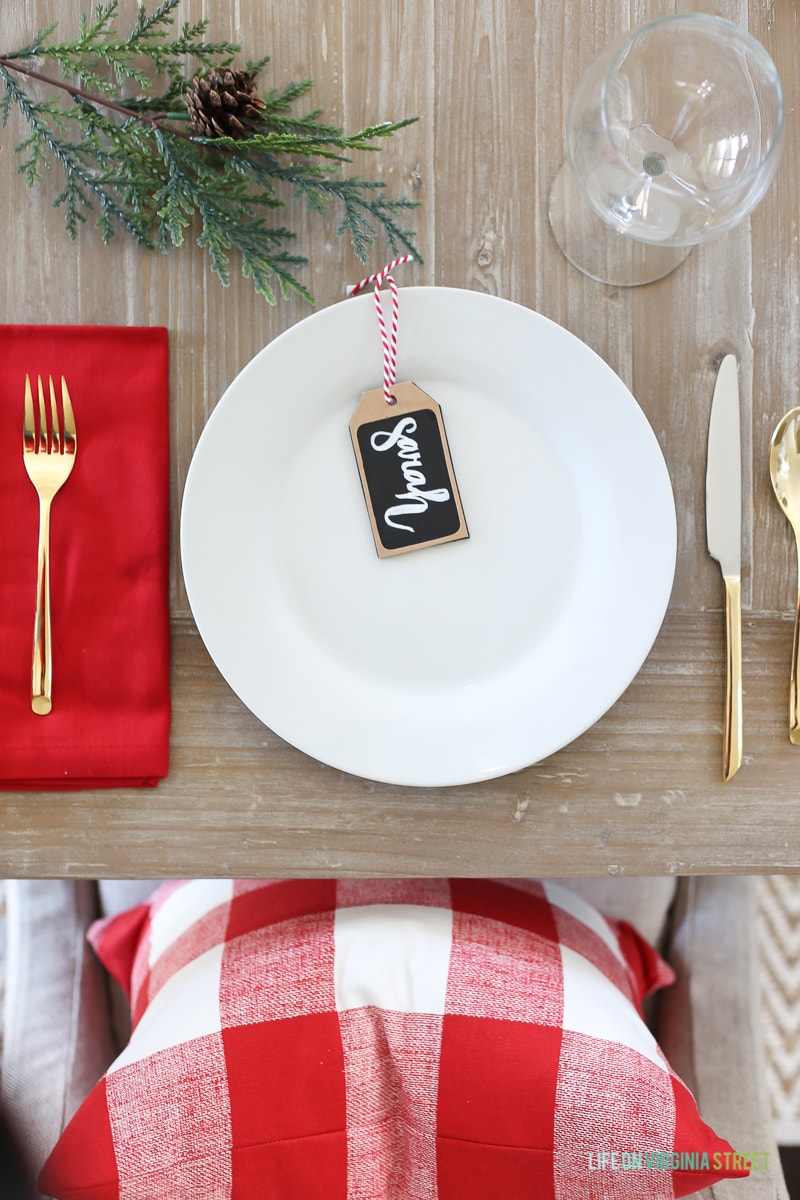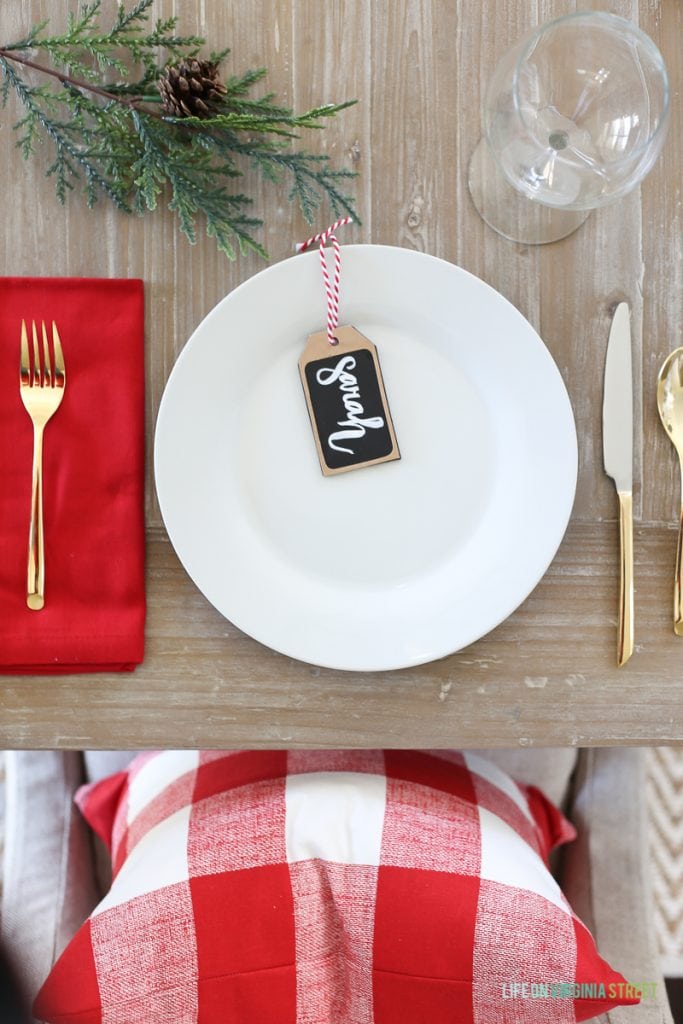 Check to ensure your lightbulbs are all in working order. Plan to do a quick run-through in all the rooms where you'll be hosting guests to ensure you don't have any burnt out bulbs. Pay particular attention to rooms like a formal dining room that likely don't get much use throughout the year.
That evening, plan to ensure your dishwasher and garbage cans are all empty so the next day will go much more smoothly.
The Day Of Your Event
Set out any items that need to be defrosted.
Double-check that the appliances you'll be using are still in good working order.
Meat and cheese trays are your friends. I love to always have supplies on hand not only because they are always a crowd favorite, but also because they work well if there are any delays. Chalkboard labels not only look cute, but also help your guests to easily identify the selections without having to bother the host and hostess.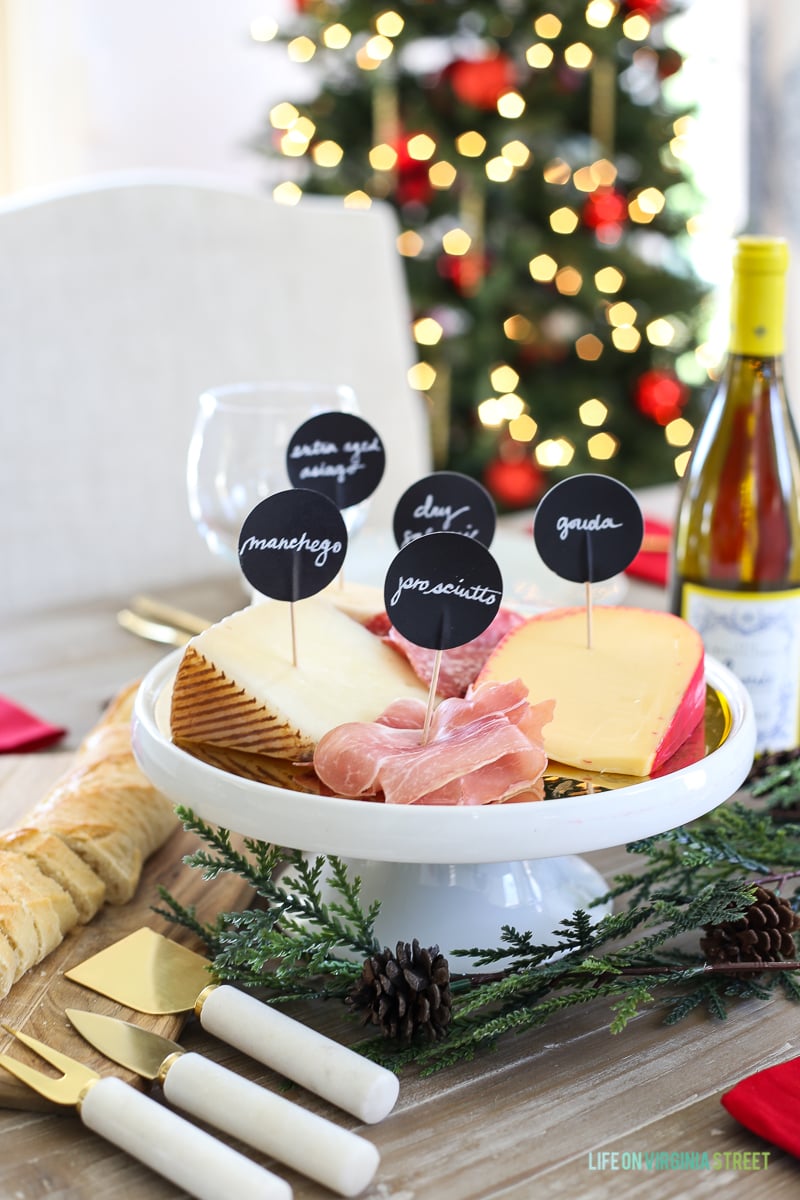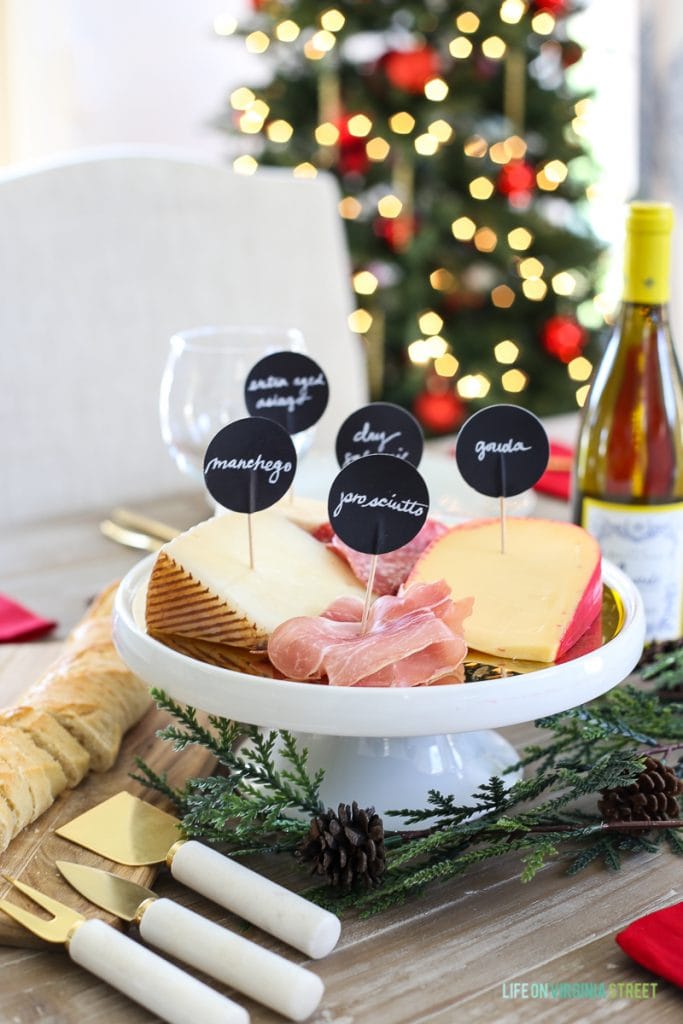 Because guests likely all have a different preferred room temperature, I like to have baskets throughout our home that hold extra blankets and cozy throws. Guests can then layer up as necessary! This is also a great time to ensure your thermostat is working properly.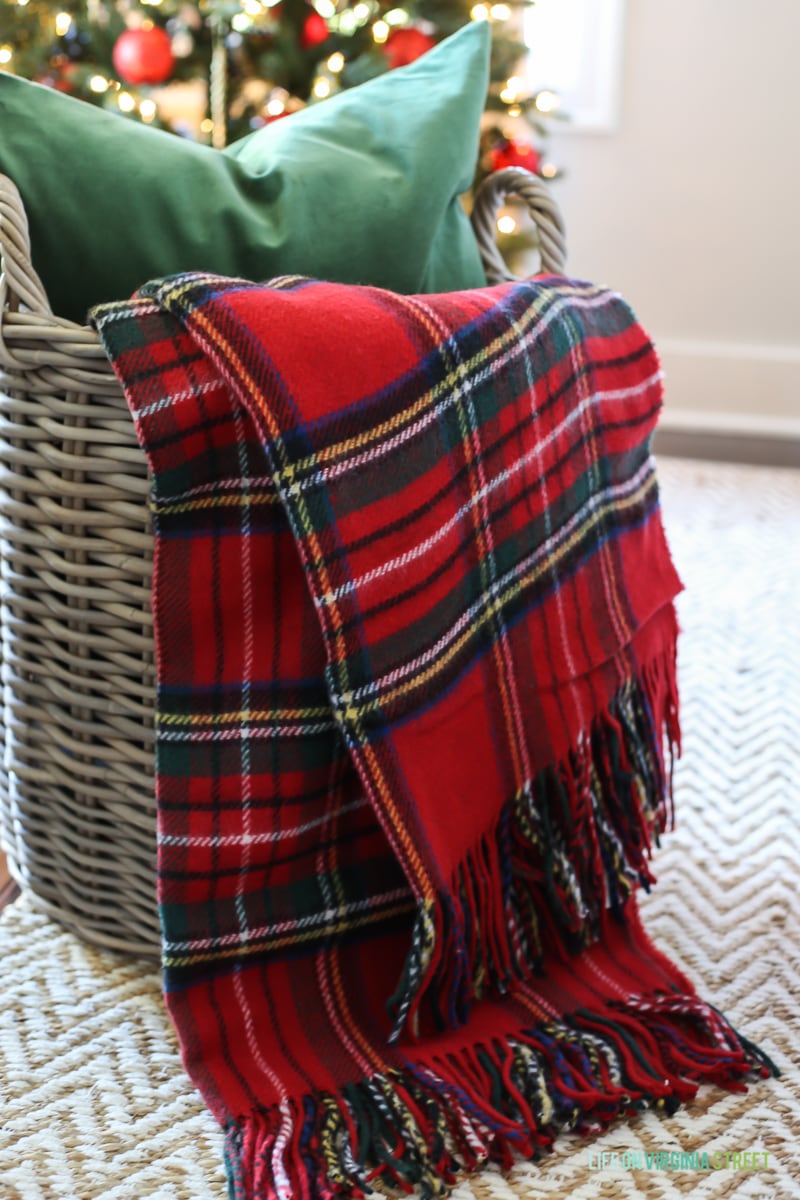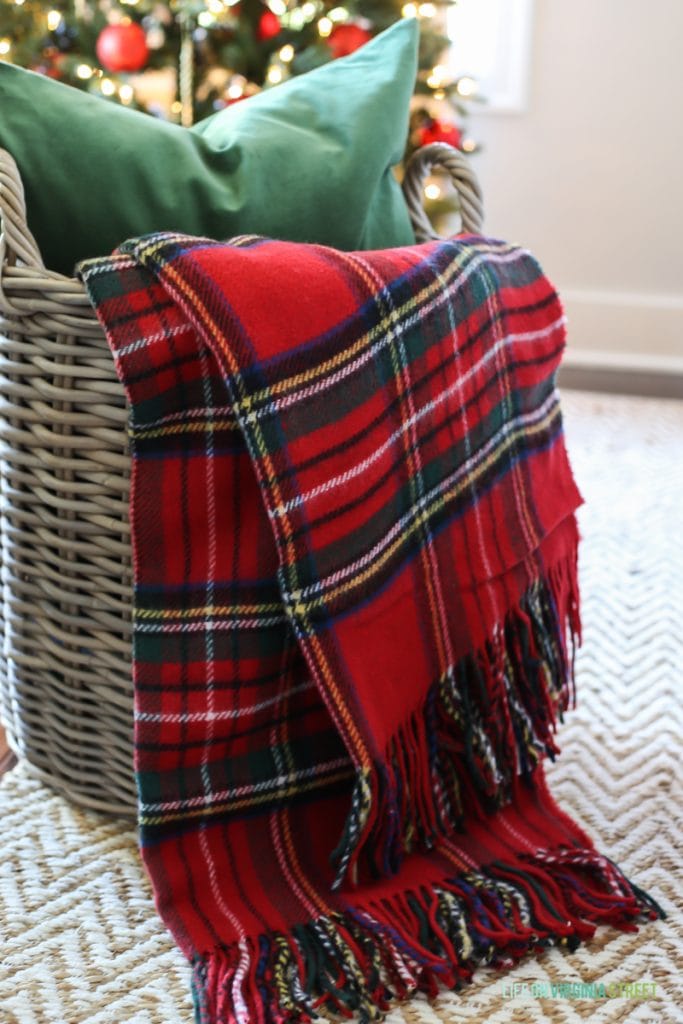 Last but not least, enjoy! Sometimes you have to forget perfection. Your guests (and you) will be much more comfortable if the entertaining is carefree!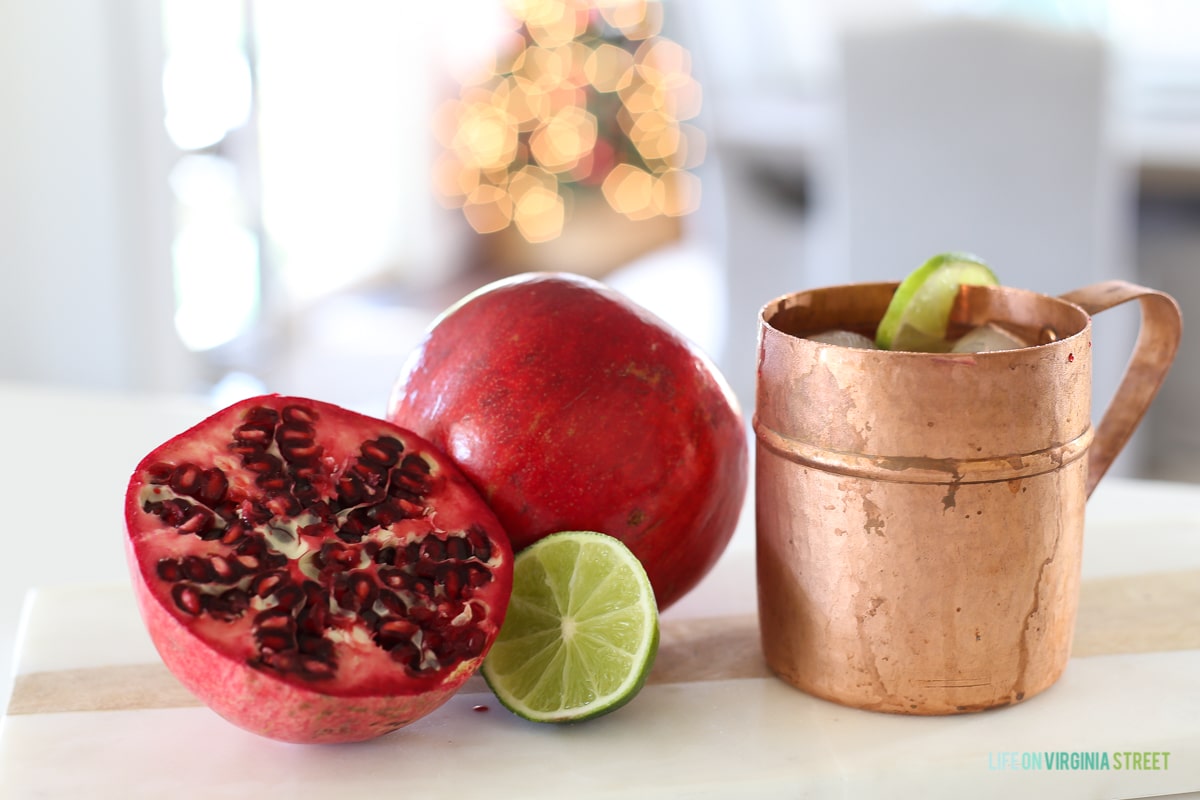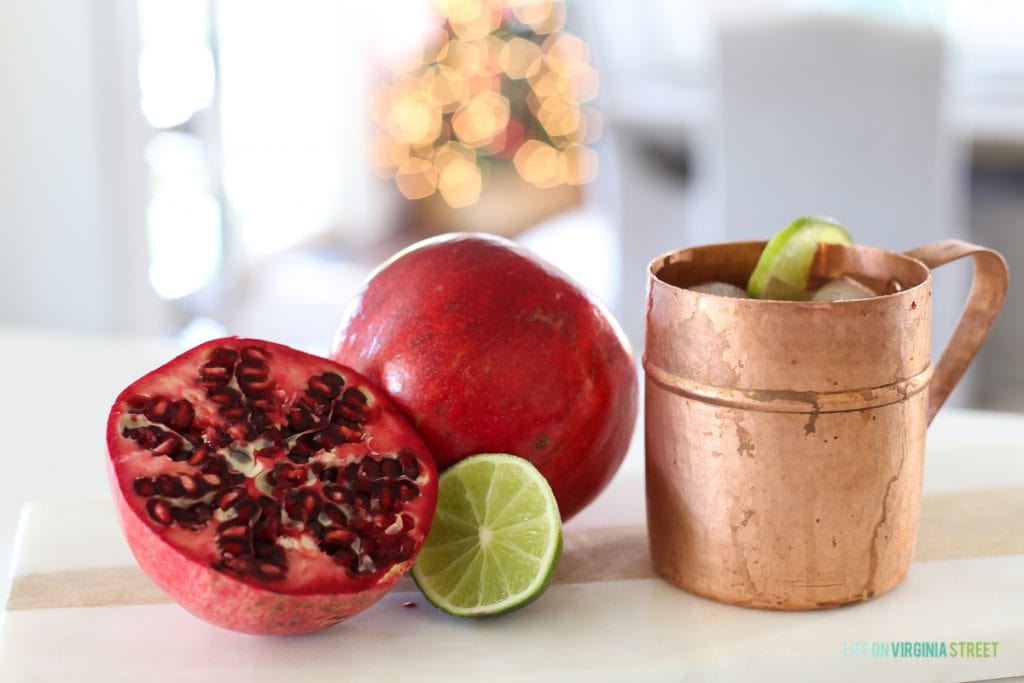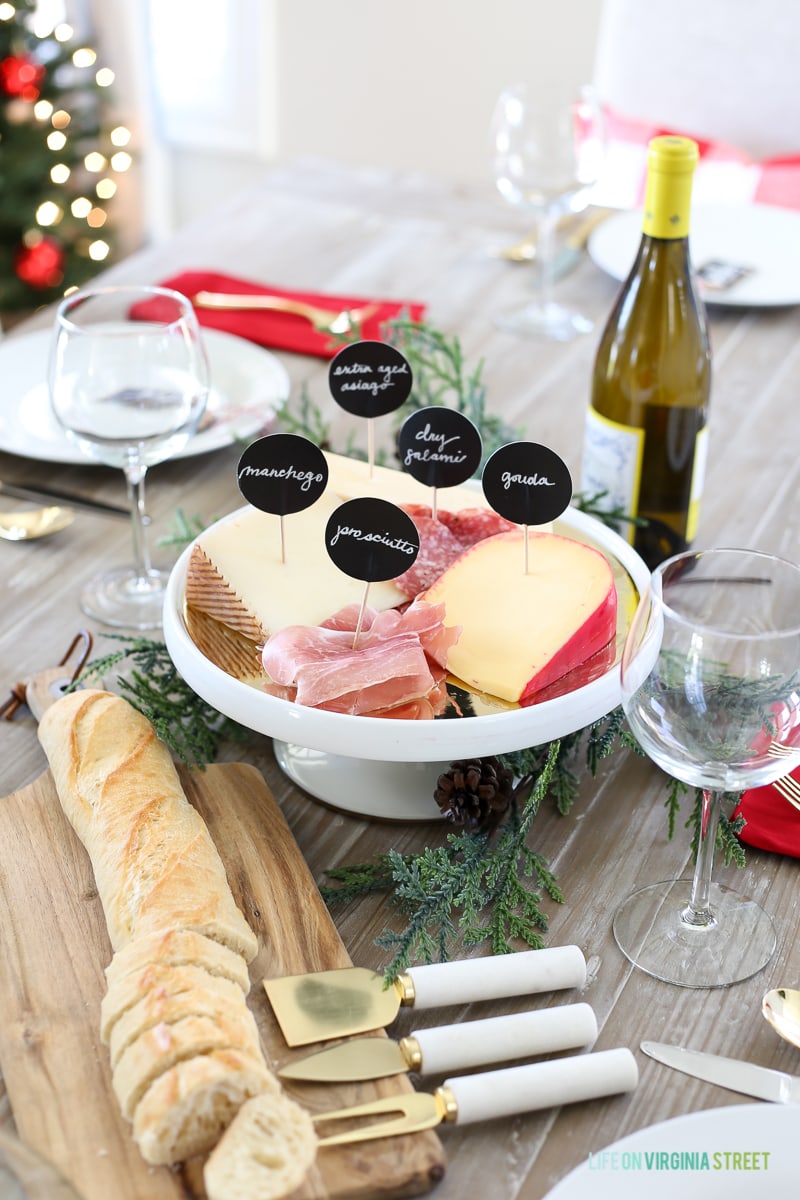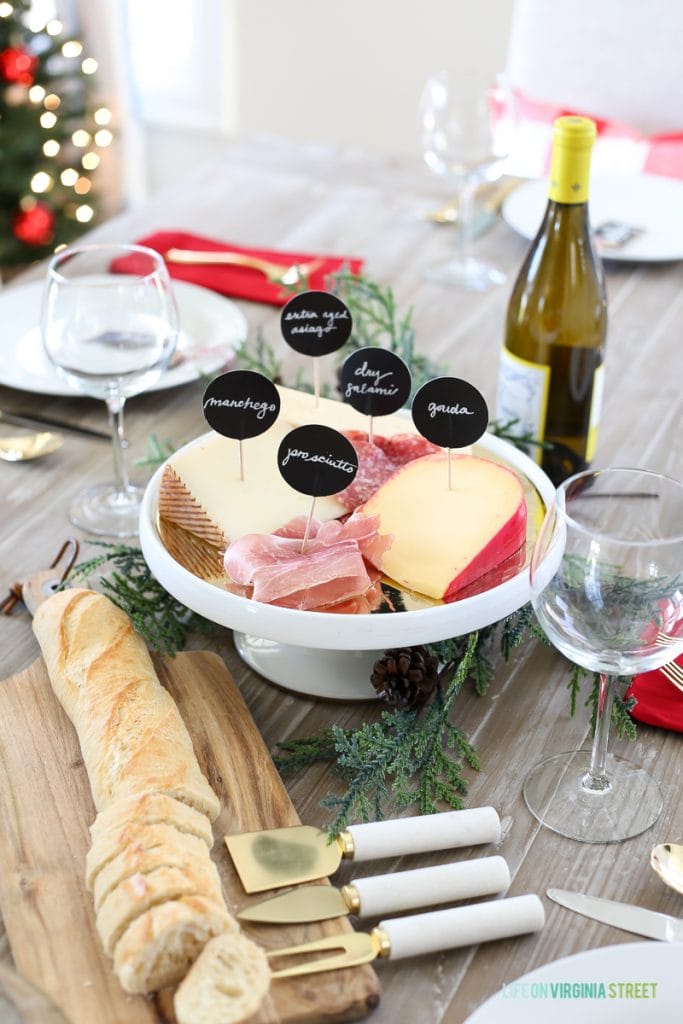 As you begin your clean-up process, you'll want to ensure you keep these few additional tips in mind.
Most household dishwashers are not designed to remove large pieces of food or other residue left on dishes. A quick rinse and swipe with a sponge can make the work your dishwasher has to do a little easier. Plus, food and other residue can clog your dishwasher's drain, as mentioned above.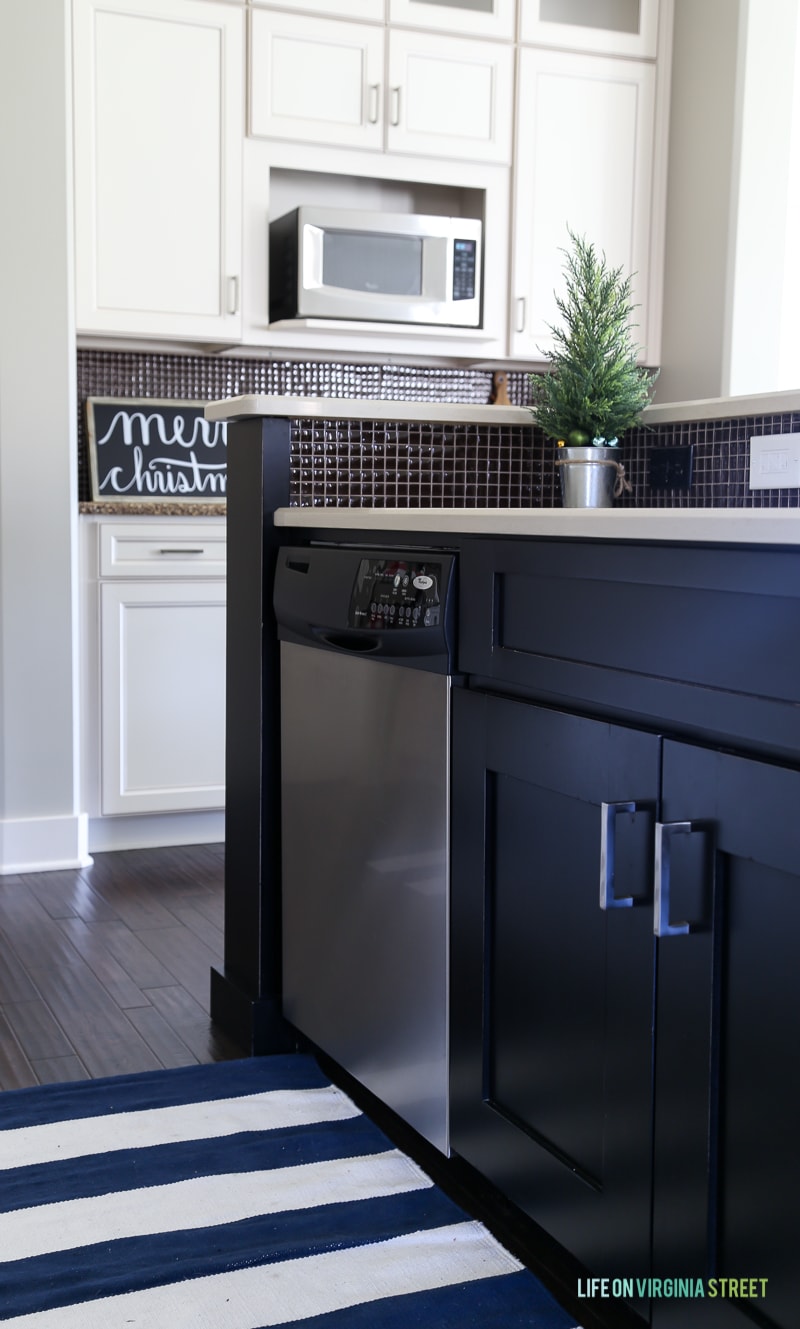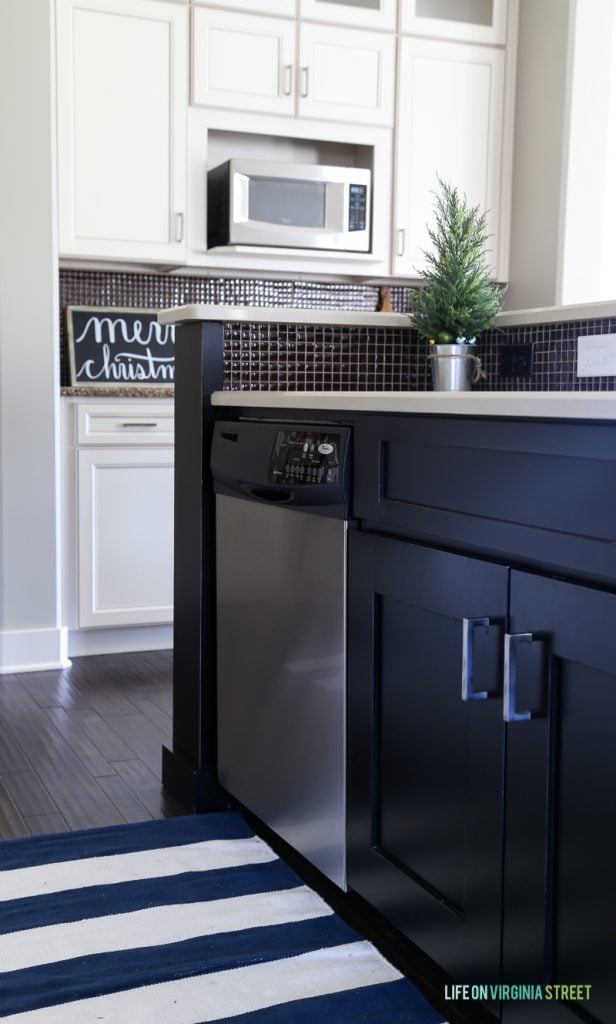 Your garbage disposal may seem like the most convenient way to dispose of food and debris, but blindly dumping everything can damage the disposal and drain. Small scraps are fine, but items like chicken bones, or stickers from fruit and vegetables, can cause clogs. If you ever spot anything inside that may cause an issue, use a flashlight and tongs (never your hands) to free the debris. Once the disposal is clear, turn it on while running cold water. Then, add citrus peels to rid any lingering odors.
I hope you found all of these ideas helpful! By following these tips, you can reduce stress for both you and your home! What are your favorite ways to prep your  home for the holidays?
If you would like to follow along on more of my home decor, DIY, lifestyle, travel and other posts, follow me on any of the following:
Pinterest / Instagram / Facebook / Twitter
disclosure: some affiliate links used