This is a sponsored post written by me on behalf of At Home for IZEA. All opinions are 100% mine.
I love the look (and smell!) of real Christmas trees, but I know they aren't practical for most homes. We have a nine foot Christmas tree that I bought in Utah about five or six years back that we currently use my home office. It's a bit too tall for the space (we bought it when we lived in our last house) but I love driving home at night and seeing it lit from the street view.
However, over the past few years, I've also wanted to add a smaller tree to our living room so that it is in the common area of our home and we can get more enjoyment out of it! However, I tend to be cheap when it comes to holiday decor. For the past several years, I've waited until after Christmas to try and find a deal on the perfect tree for us. And every year I came up empty handed because anything that was ever left was not my style or the right size or had lights I didn't like.
But, my friends, the search is over! And today I wanted to share some tips on how to pick the perfect artificial Christmas tree for your space.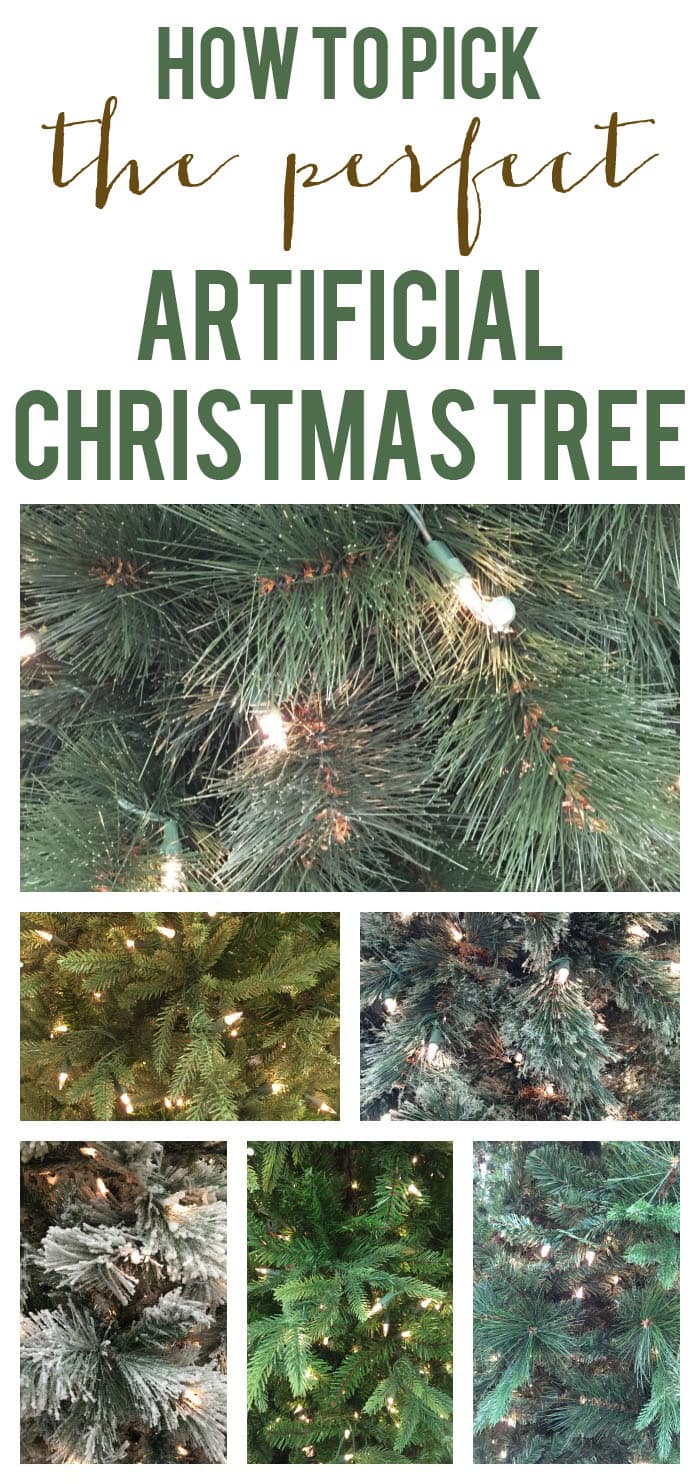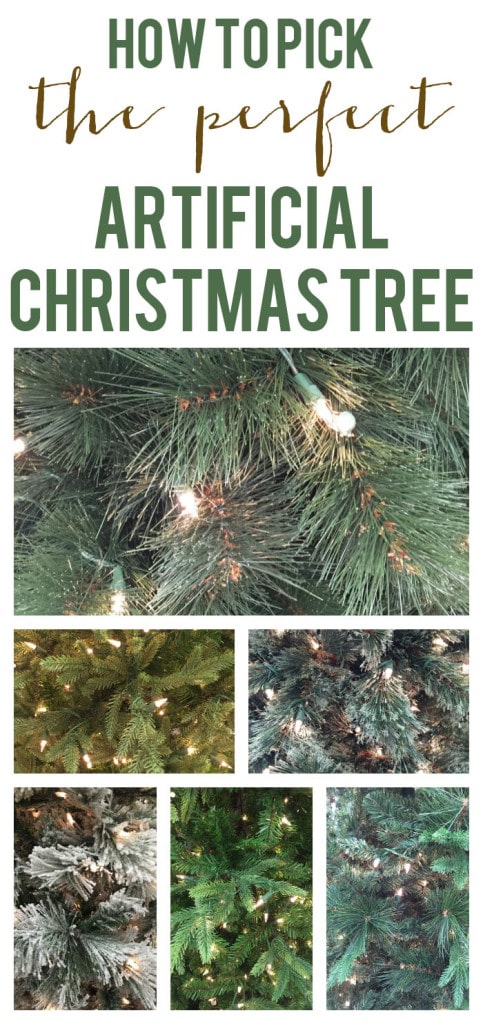 I started my search at At Home (which used to be Garden Ridge for those that aren't familiar). I walked in the doors and was immediately blown away. Did you know that, in addition to all the other home decor they carry, they offer 101 varieties of artificial Christmas Trees? I loved that it was set up like a tree lot so you could wander around and easily spot your favorites! Not only that, their everyday low prices were really hard to argue with. At the time, I knew I would be leaving with a new tree for our living room!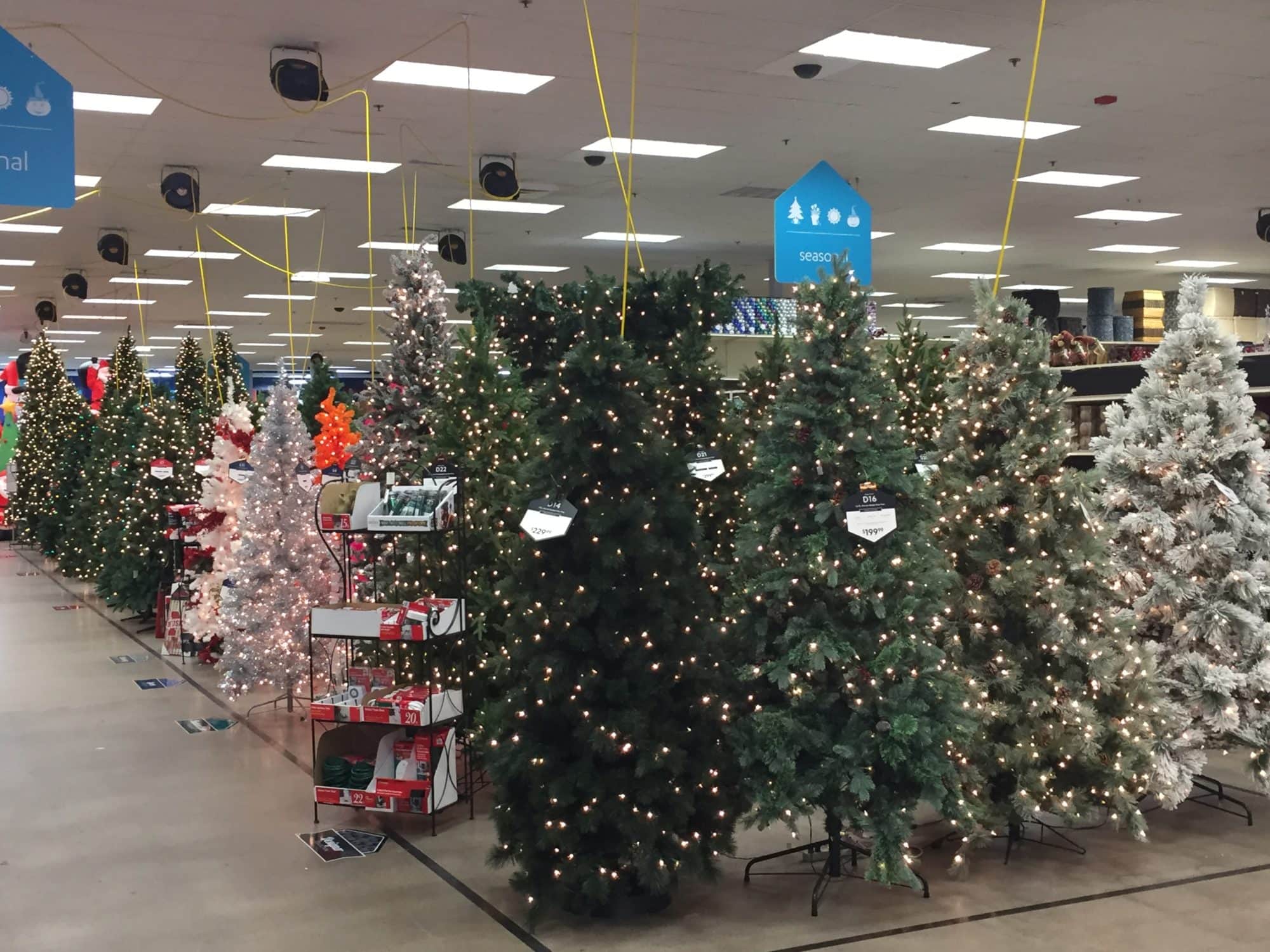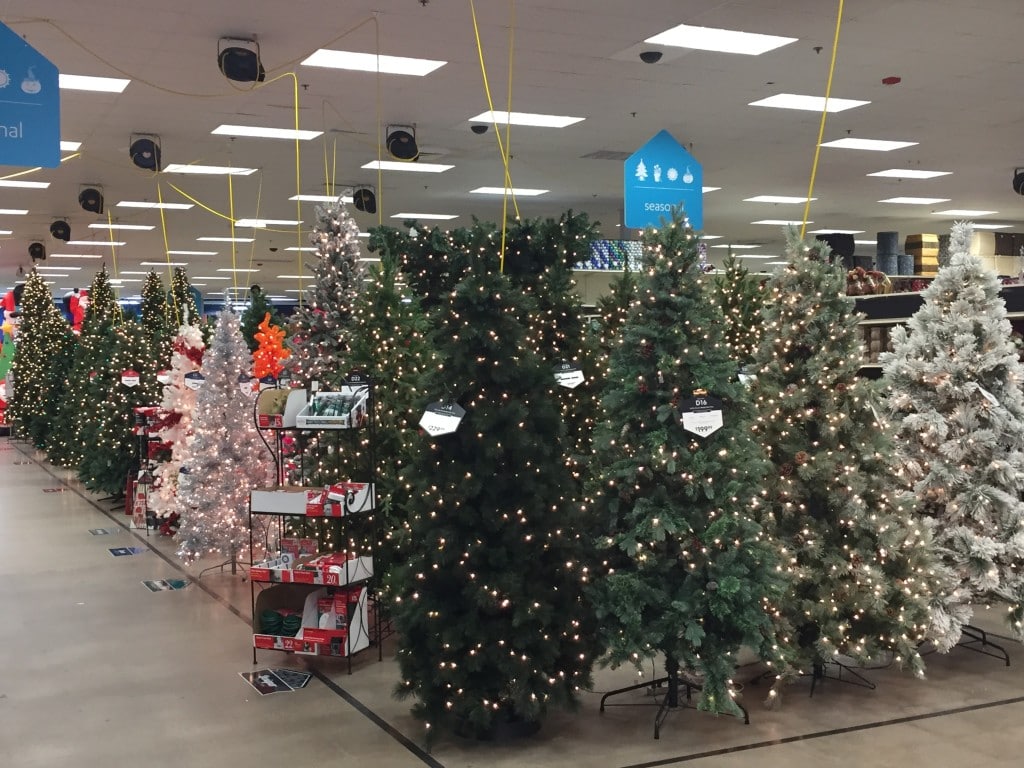 Pick your needle type. As you'll see below, faux trees have come a long ways over the years! For me personally, I wanted something that looked real but didn't cost an arm and a leg. I also wanted something that looked as though it could withstand curious cats that like to chew on traditional tree needles. So, something that would hold up to our crazy critters was also critical. I was in awe of the variety of pine needles available. And most looked so life-like! Can you believe how many varieties are available?!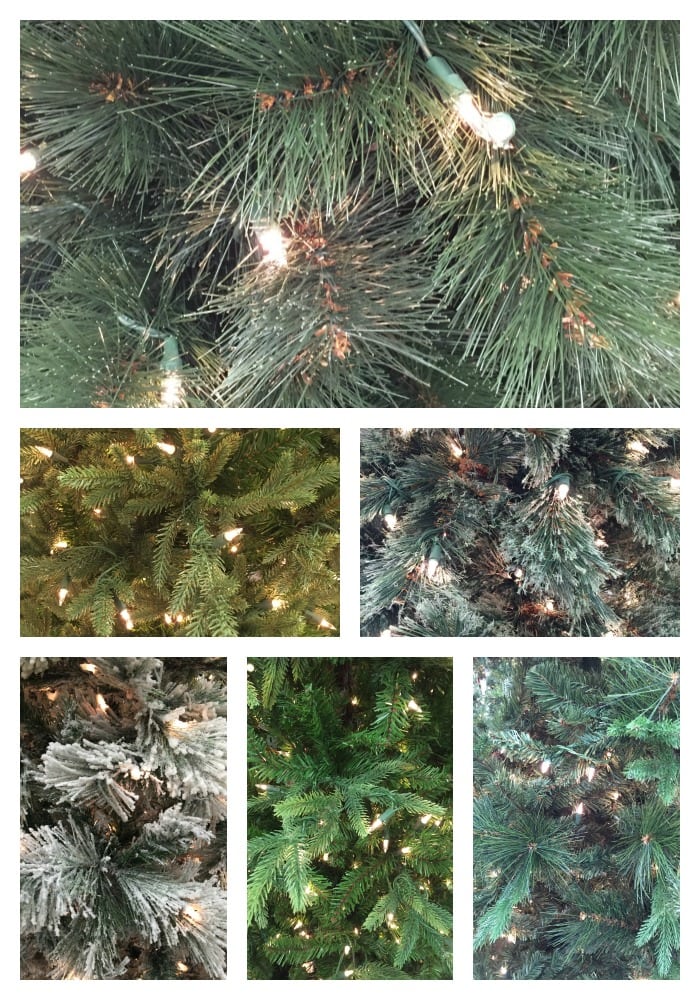 Pick your preferred lights. Know what type of lighting look you're going for. Again, lighting has come a long ways, much like needle types. Now it's not just the colored or clear options, as was the case in the past.  I personally am a clear light fan and I love traditional lights versus the new LED versions available.
Know the dimensions you're working with. I can promise you there will be nothing more frustrating if you go tree shopping and aren't prepared. Measure your space before you leave to know what will fit in your space. It's like TV shopping – they all look small when they're all grouped together, but when you take just one home, it's going to look much larger in your space. The last thing you want to do is find the perfect tree, only to find that it doesn't fit in your space. Aside from the needle preferences, I loved that every single tree at At Home had a tag in the same format as every other tree. In addition to the height and type of tree, the information on the tags included the quantity and color of lights, quantity of branch tips and the max diameter. I can't tell you how helpful this information is when you are comparing models. You'll also see that nearly every model I looked at came with a foot pedal to turn the lights on, as well. Super helpful if you want to avoid climbing under your tree each night to plug it in!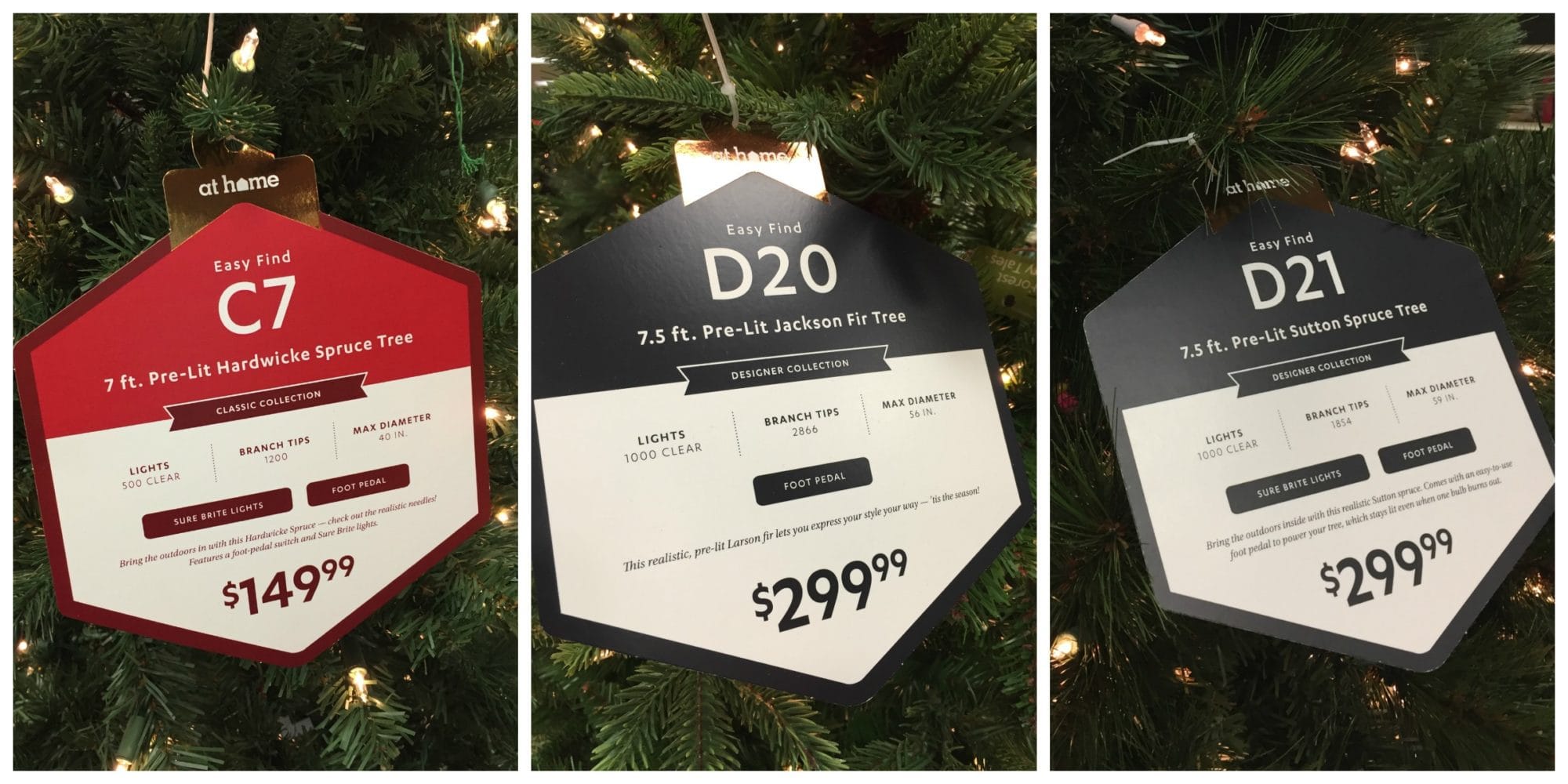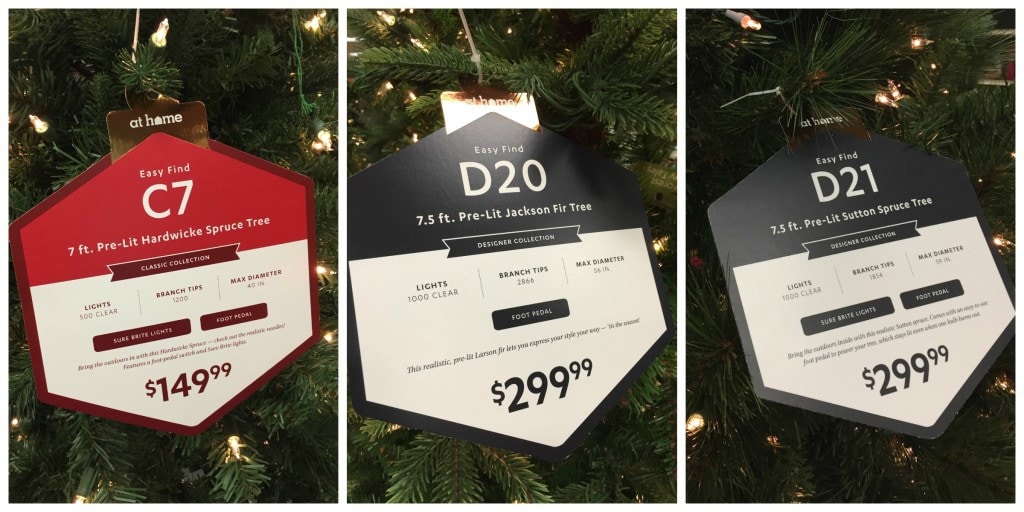 My selection. I ended up going with the first tree shown above – the 7 ft Pre-Lit Hardwicke Spruce Tree. I loved that it was incredibly affordable, and a sufficient amount of lights and it was the perfect diameter for our living room. Not only that, and most importantly, I loved the look for the needles – a blend of what you would consider traditional faux pine needles and the lifelike ones you see on more expensive, modern trees. It was a pretty quick decision! As a quick side note, I was really impressed with At Home Christmas Decor and the expansive selections offered there, as well. They had fifteen different holiday themes and the ornament selection in each was expansive! I was especially loving the tone-on-tone looks of the Lavish & Luxe line as well as the Crystal Chateau line. Everything was so well organized by theme and color. I highly recommend you check them all out!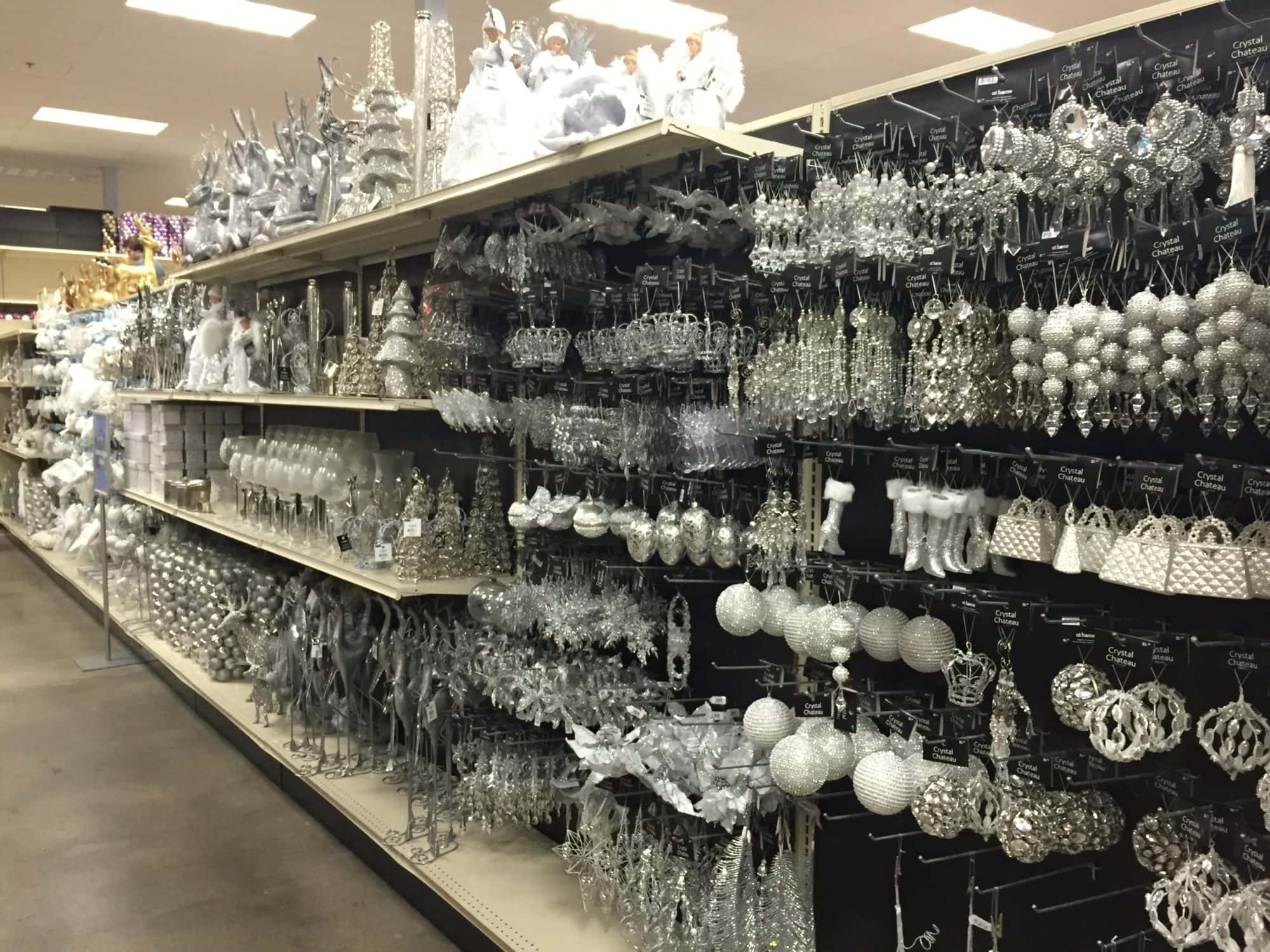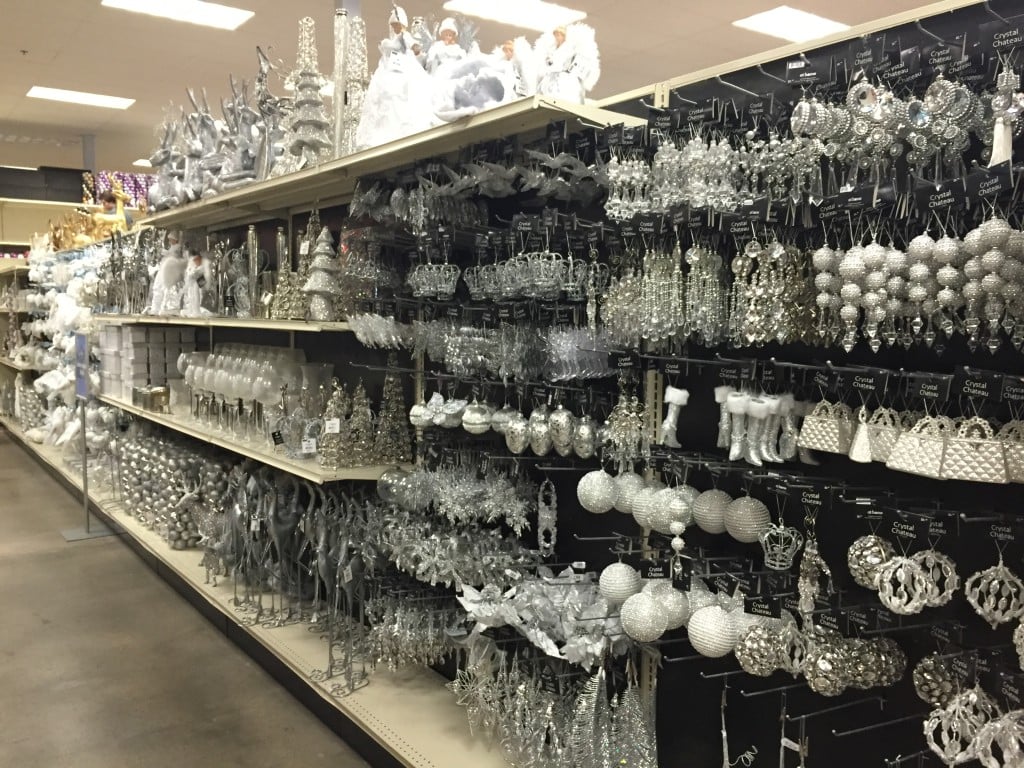 The reveal. Last weekend, I set the tree up (don't criticize)! I was just so excited to see how it looked in the space. Now, for all of those that don't want to talk about Christmas until after the holidays – I totally understand. I just want you prepared for November 27th! 😉 I also have not decorated the tree yet, but am excited to do so over the coming weeks. Here it is shortly after I got done "fluffing" the branches. I just love how life-like the needles are! And so far, the cats haven't really messed with the branches like they do our other one.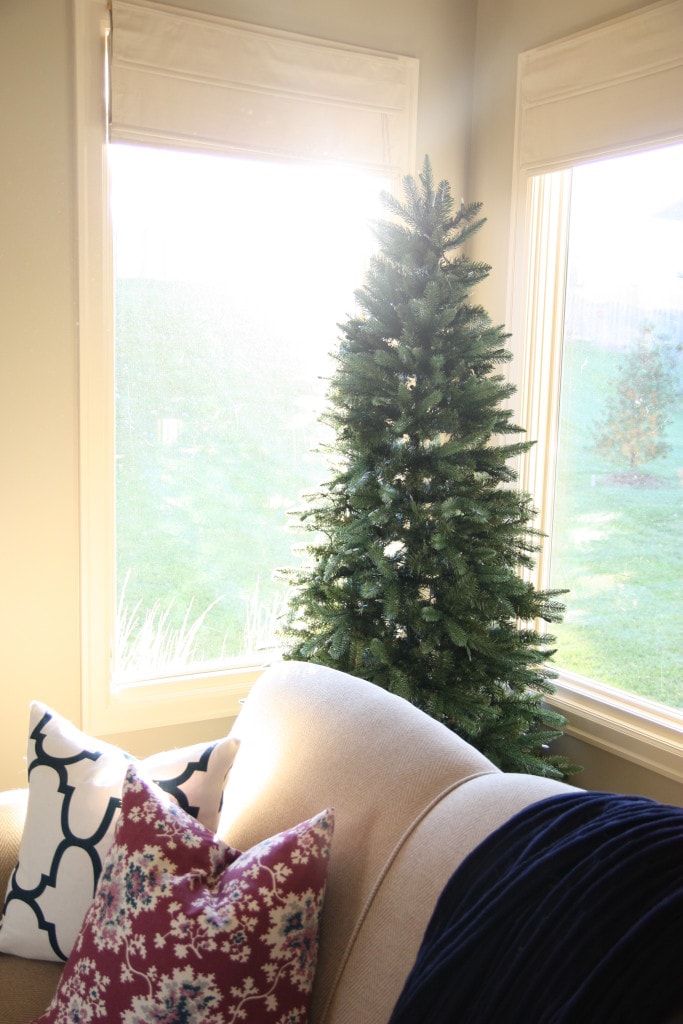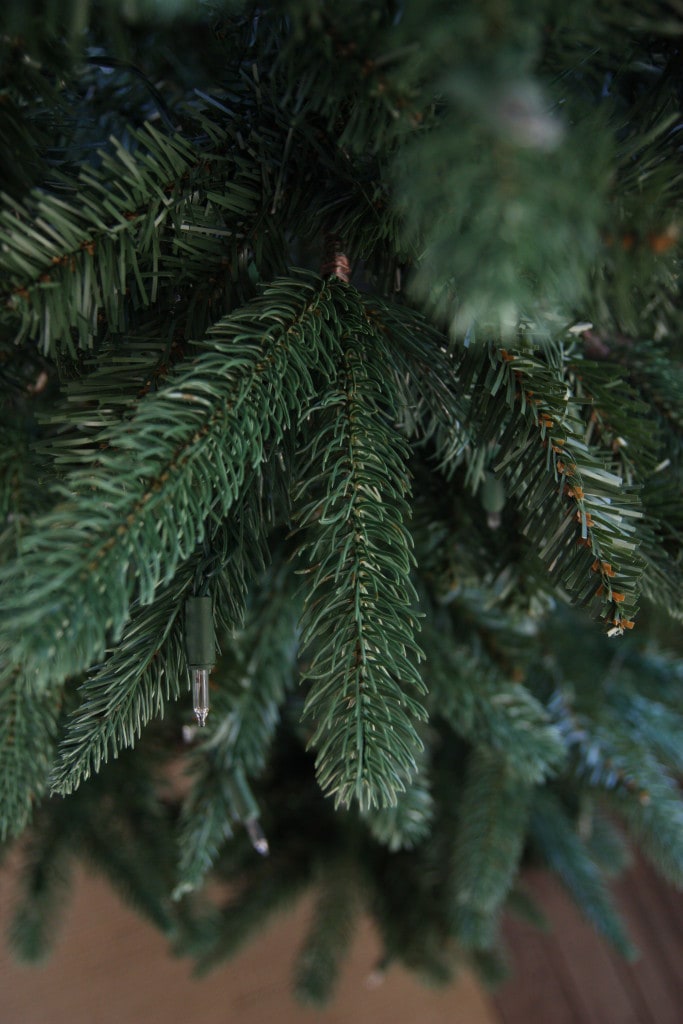 On Sunday night, our house was extra cold so we turned on the fire and the tree while we watched The Good Wife. It's nights like these that make you not hate cold months quite so much.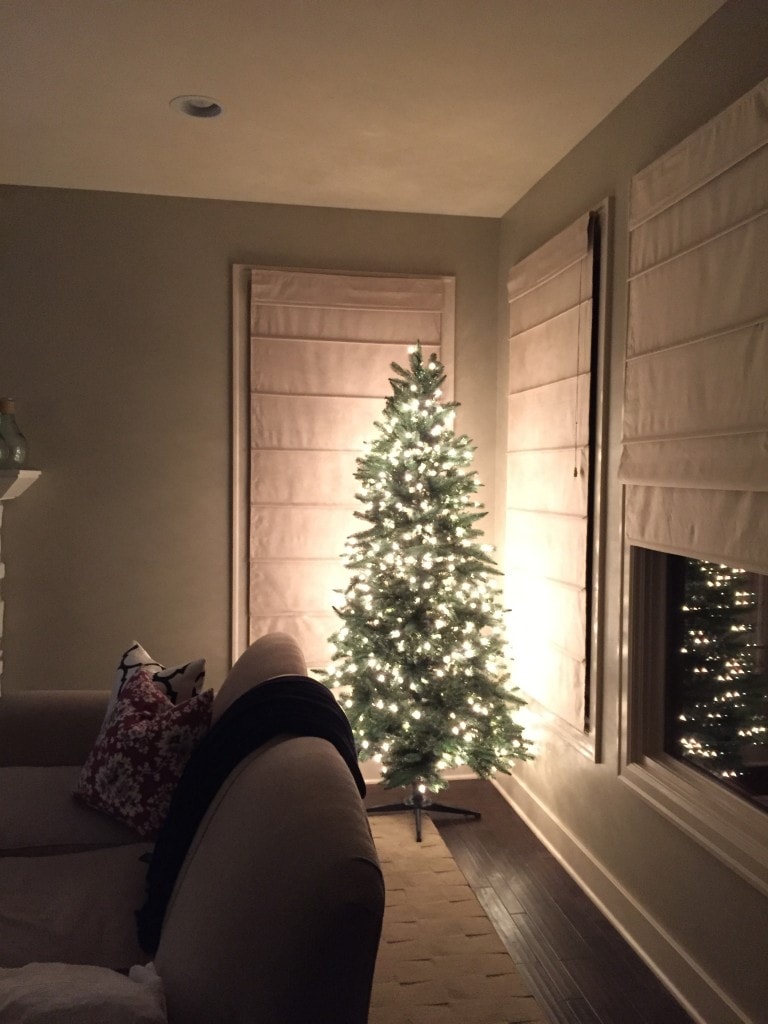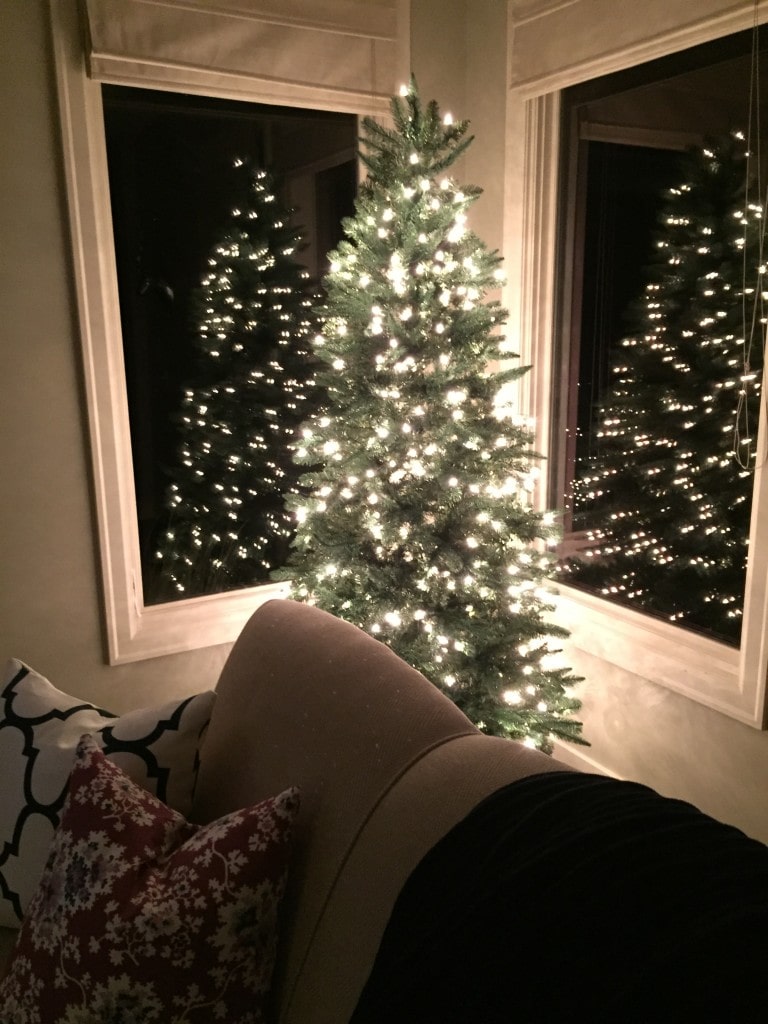 Even though it currently isn't decorated, isn't it already stunning? I love the warm glow and twinkle it provides at night and I can't believe I waited almost four years to finally put a tree in our living room. I'm so glad I did!
Be honest. Have you already set up your Christmas tree(s)? If you're still in search for the perfect Christmas tree, I encourage you to check out the At Home Tree for Me site to see the wide variety they offer! If you would like to follow along on more of my home decor, DIY, lifestyle, travel and other posts, I'd love to have you follow me on any of the following:
Pinterest / Instagram / Facebook / Twitter / Bloglovin' / Google