I finished painting our main/guest bathroom today and love the color of the paint. I finally decided to stop being cheap and decided to get the Benjamin Moore paint that I loved (found in the Pottery Barn catalogs). This turned out to be the perfect brown (Benjamin Moore's Davenport Tan)! Here is a before and several after pictures.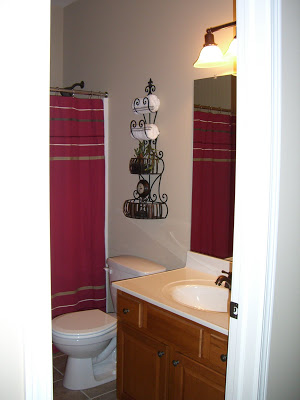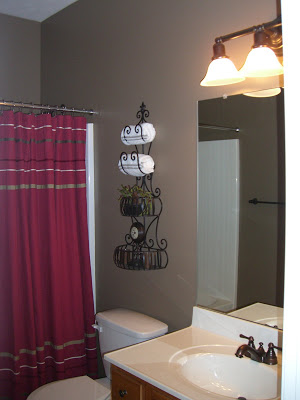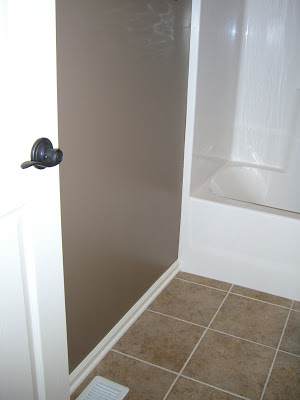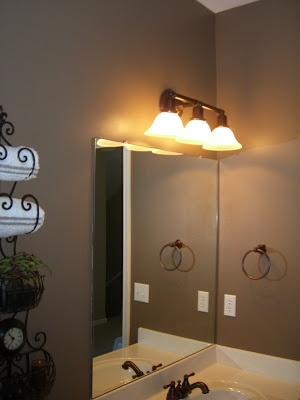 Secondly, I got some great new lamps for our black & white guest room. Originally inspired by my white elephant gift I got last weekend – first photo). Unfortunately, the lamp I won was too small for the room, but I found bigger versions of the same idea at Target so I bought one for each nightstand.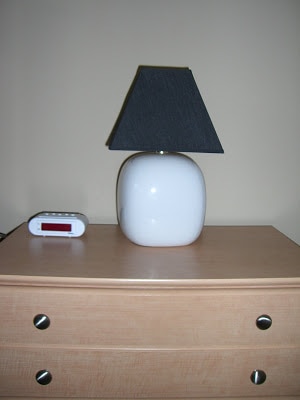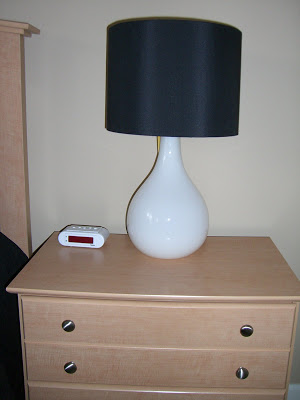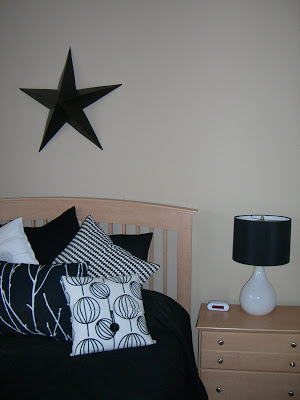 Lastly, the husband and I really needed new lamps for our room. Little did I know, I ended up purchasing the world's largest lamps – you don't realize how big they are until you get them home! They actually look pretty good though because all of our furniture in our room is giant sized. The first picture is our room with the old lamps. The second one shows one of the new lamps (I didn't feel like making the bed so you only get a small snapshot!)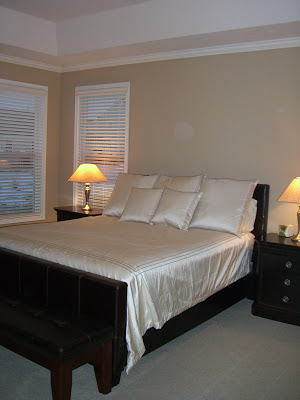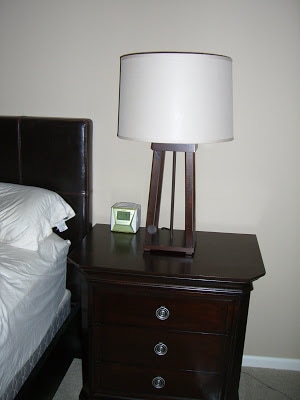 One other thing I almost forgot – my mom sent us the best Valentine's gift – homemade sugar cookies and the pillows she made for our living room to match our curtains. I love the tea-stained wooden buttons she used on them. I am going to have to get her working on another project!