My husband framed out our builder basic mirror in our main bath and I love it!  It makes the whole room seem so much less generic and really dresses it up.  We really haven't done much to this room since right after we moved in, so it was fun to make a minor yet noticeable change.
The befores.
Prior to ever painting.  Blah.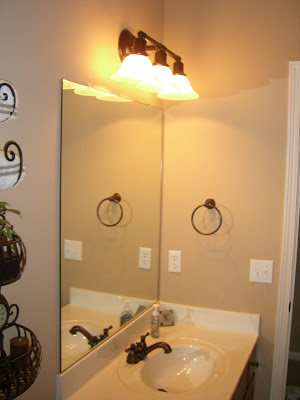 After painting in February 2008: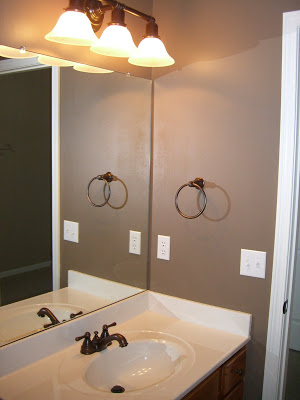 The afters.  Wow, it looks really Christmas-y: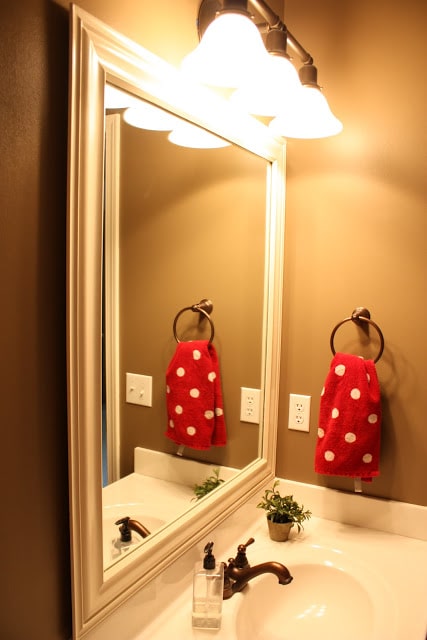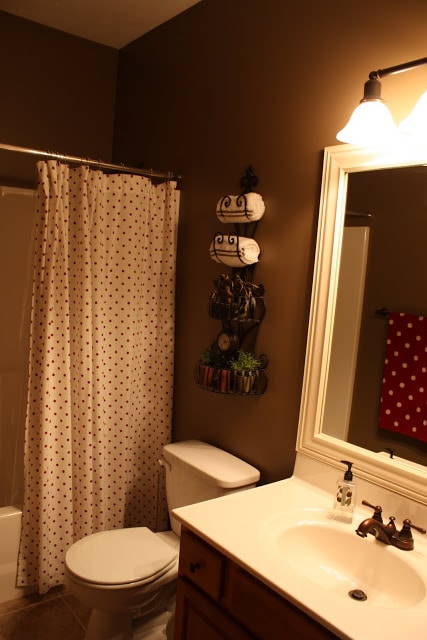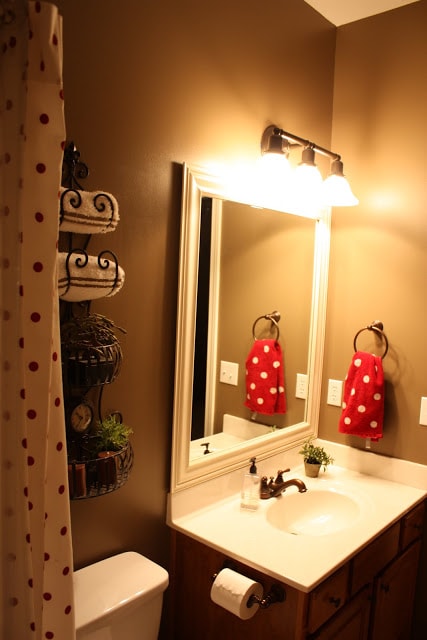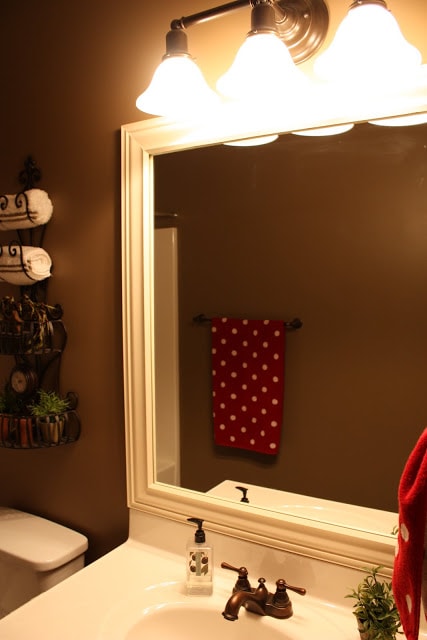 It is really hard to get photos in such a little space!
We simply used a piece of crown molding and cut the pieces at 45 degree angles and attached with wood glue and nails.  Since it is natural wood, there is a lot of texture.  Eventually I may distress it once I determine how I am painting the cabinet.  We painted the frame with spray paint and then I finished it with the rub-on polyurethane used on the kitchen cabinets.  We then glued it right to the mirror.  Even thought the mirror is technically smaller now, it seems SO much bigger.  Love it!