Today marks the fourth anniversary of the day we moved into this house. So crazy it's been four years, yet it seems like we've been here forever! Today I thought it would be fun to look at some of the progress we've made since moving in four years ago.
I'm sharing before and after pictures of most of the spaces in our home below. Please note I'm sharing the original 'before' pictures, not necessarily just the changes we've made this year (unless otherwise noted). It makes for a bit more of a dramatic comparison 😉 Also, I'm sharing a sneak peek of our updated powder bathroom at the end of the post and I promise you want to see it. I'm dying to share it with you!
Here we are shortly after closing on our new home four years ago! And hours before the blizzard struck.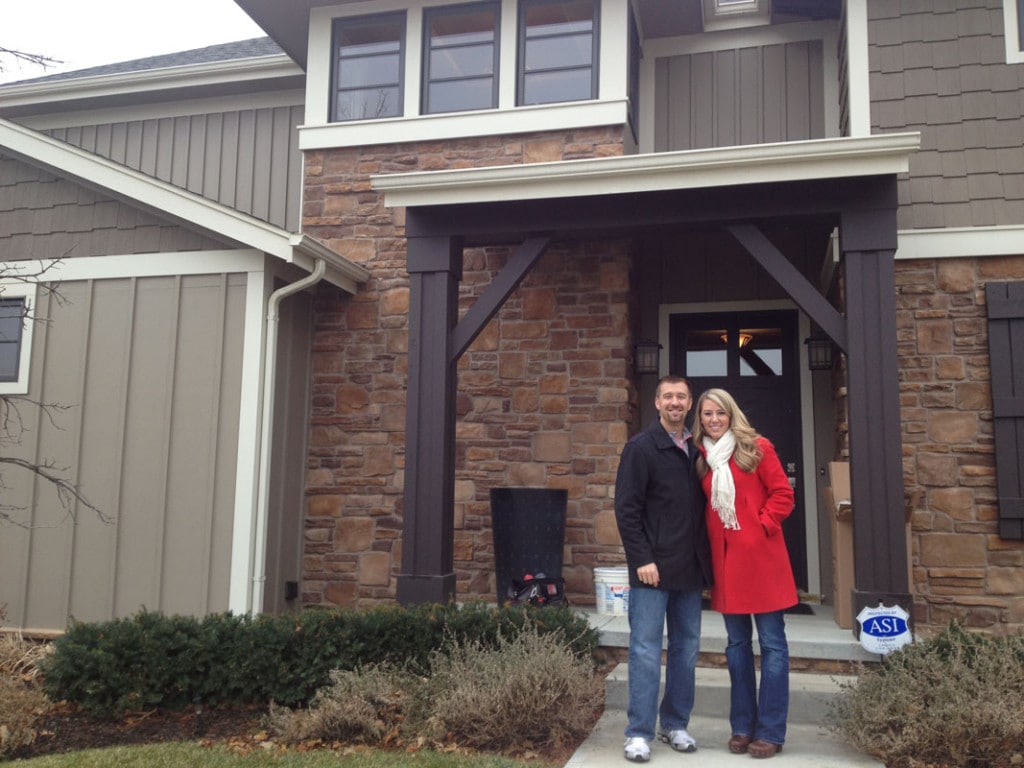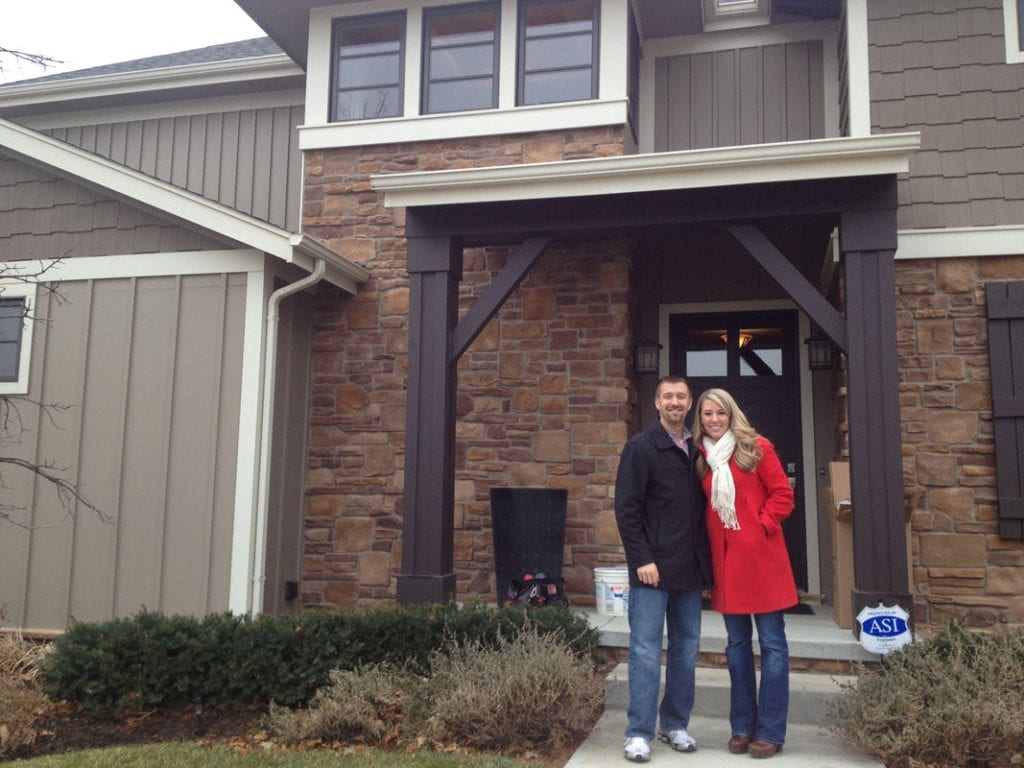 This is from fall, shortly after we finally updated the exterior lights on the porch! We've also done a lot of landscaping out front since we moved in, as well. Someday down the road, we'd like to lighten up the exterior of our house.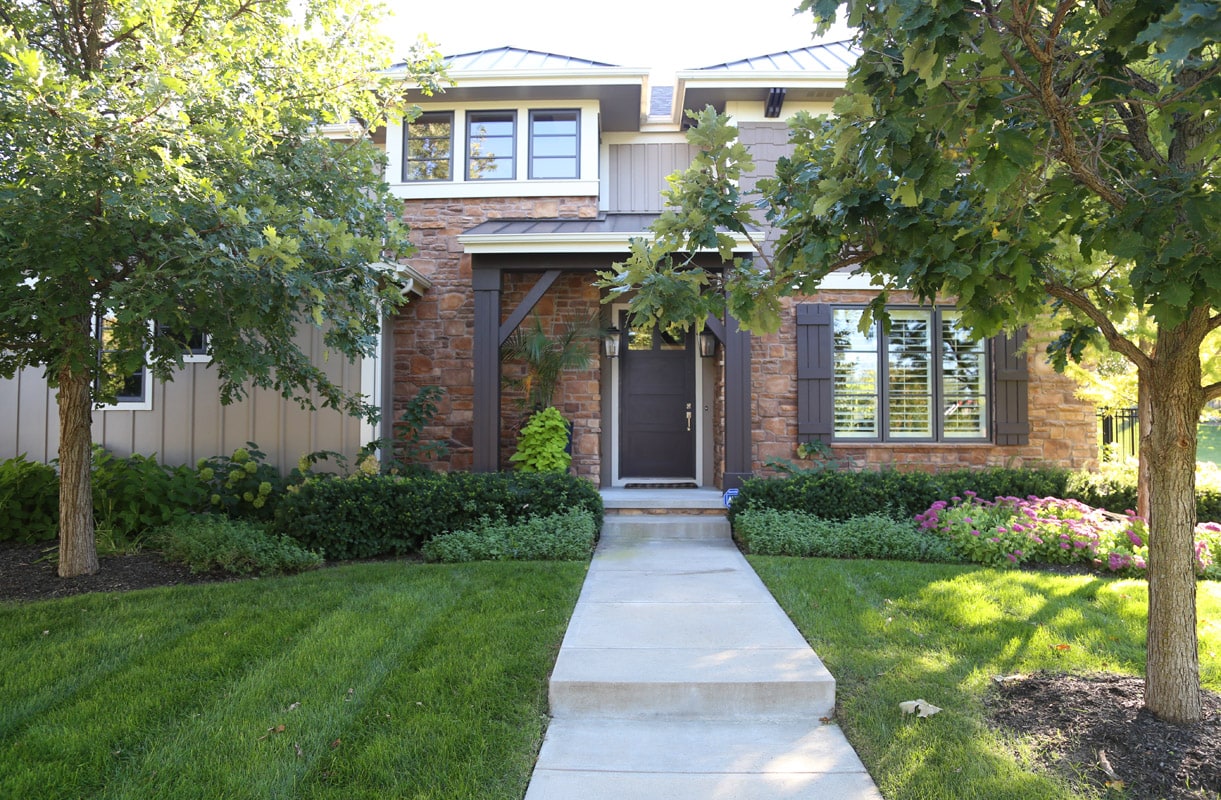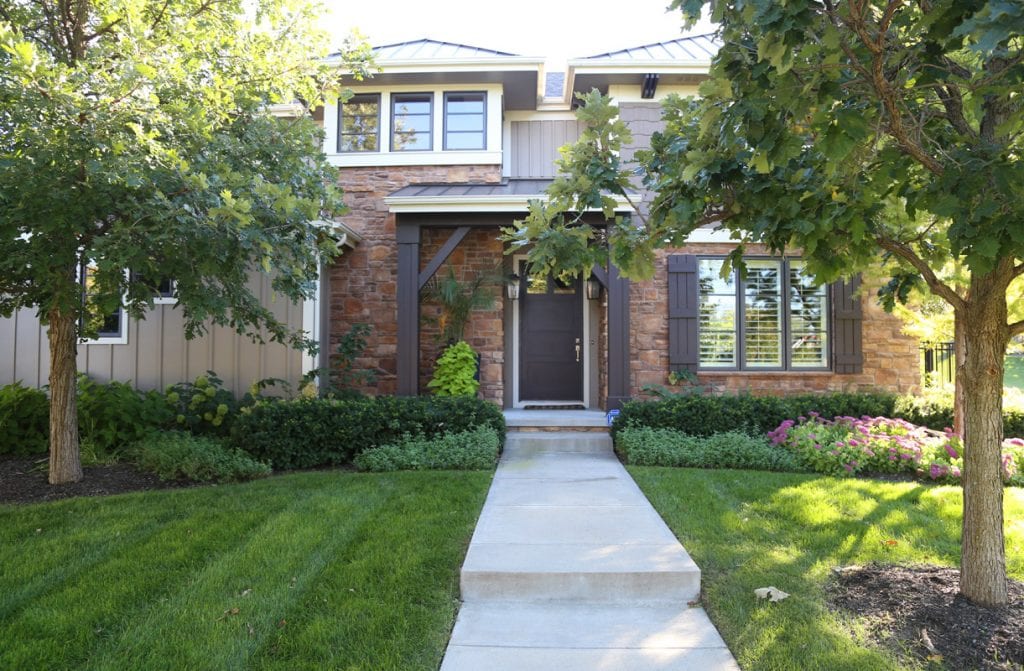 Rather than start at the front of the house and working our way back, as I've done in years past, I thought I'd share our biggest change in 2016. The pool project! We essentially gutted the entire backyard, installed 250+ feet of tiered retaining walls, and added a pool and pool deck. Not to mention, we planted an additional 25+ trees in our yard this year alone! You can check out my video of the full 20-weeks of pool building. It's safe to say that this consumed the bulk of our spring and summer, leaving little time for any other massive transformations.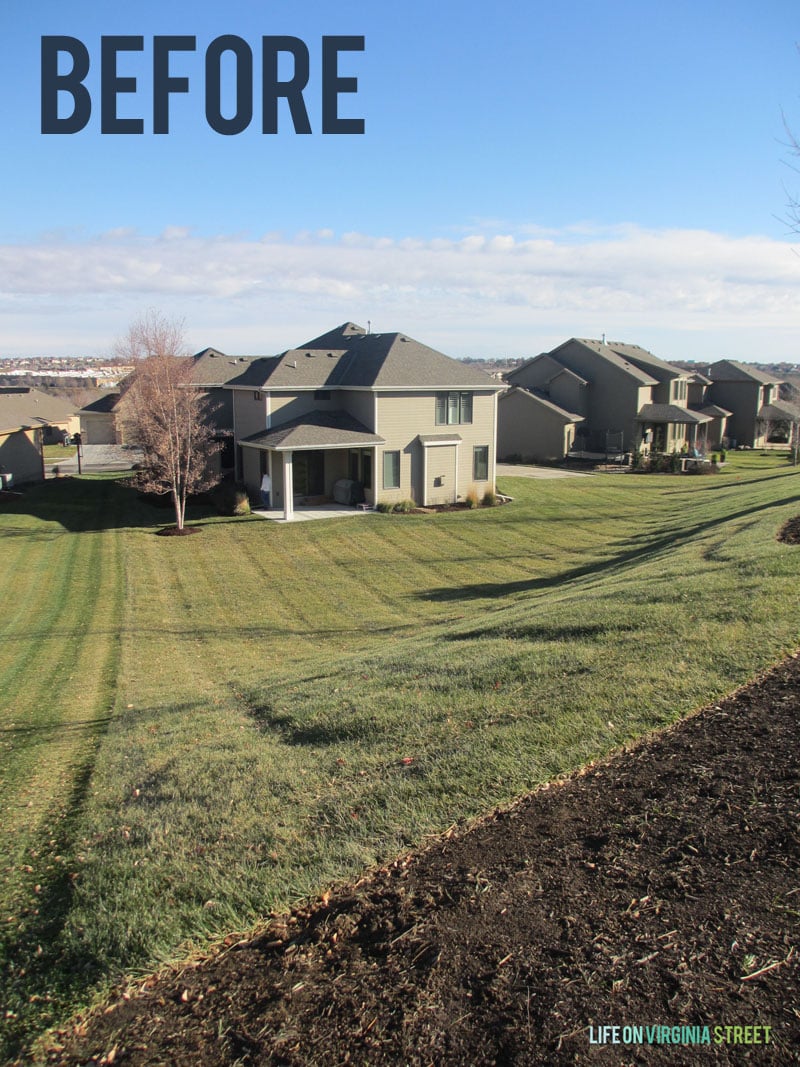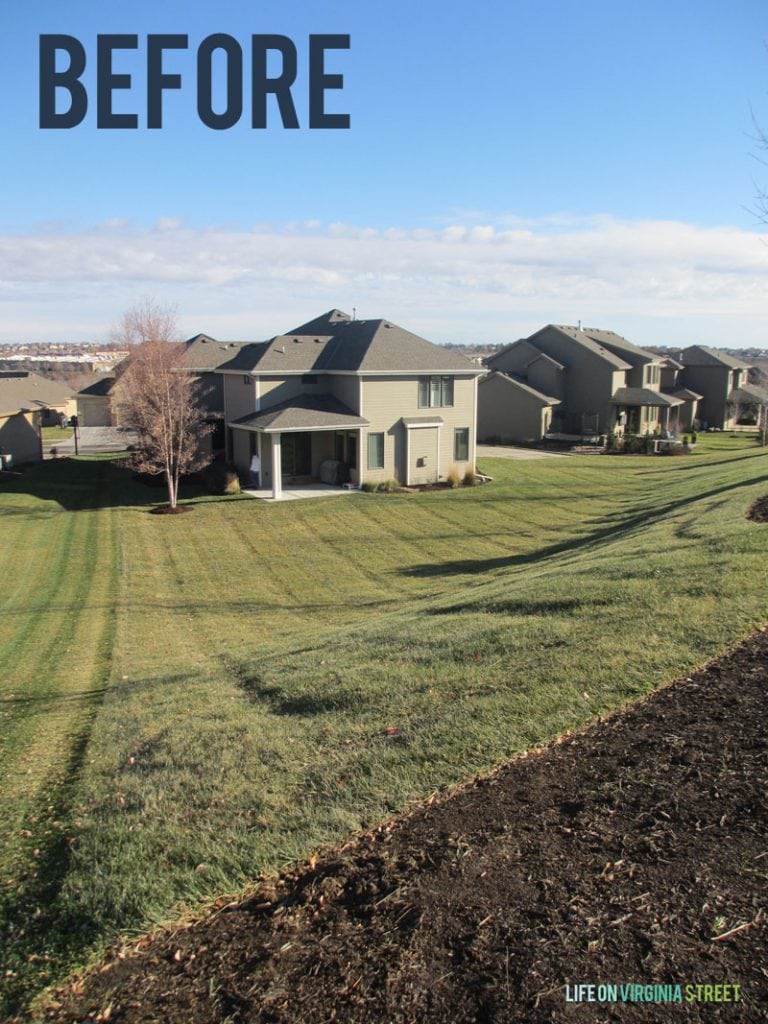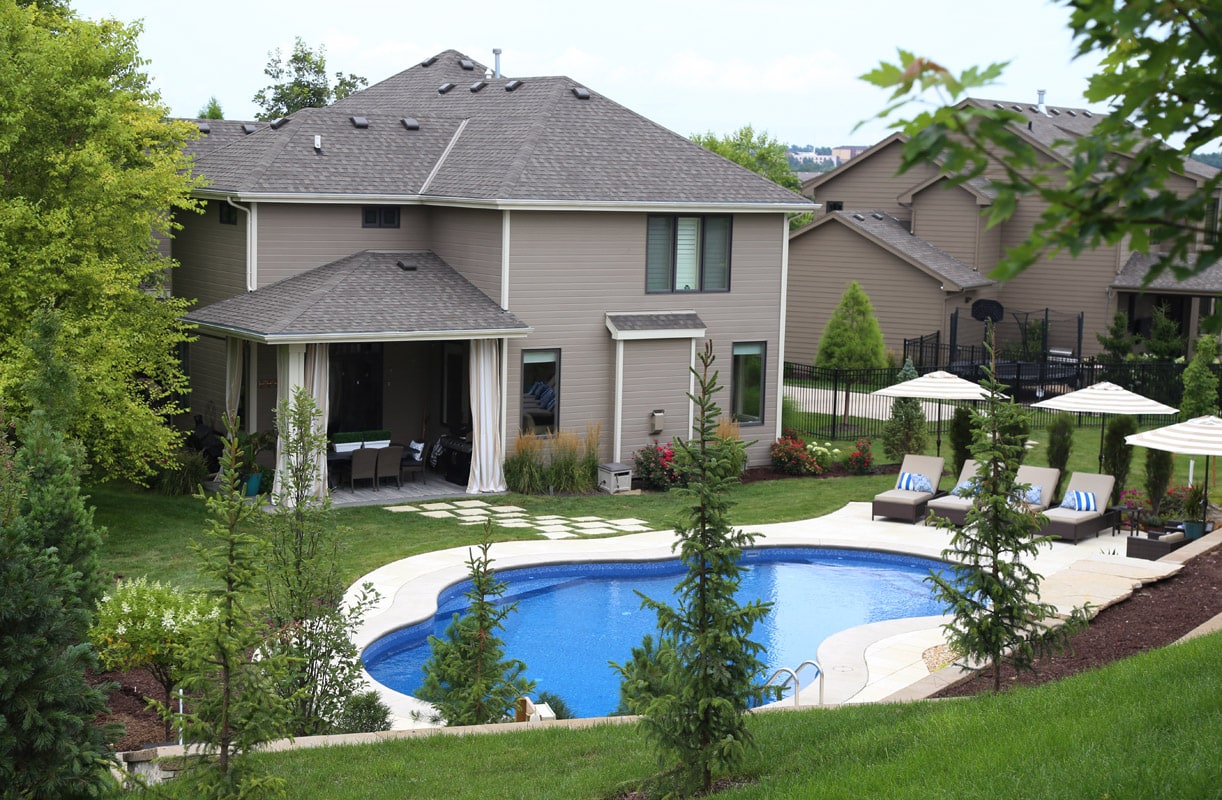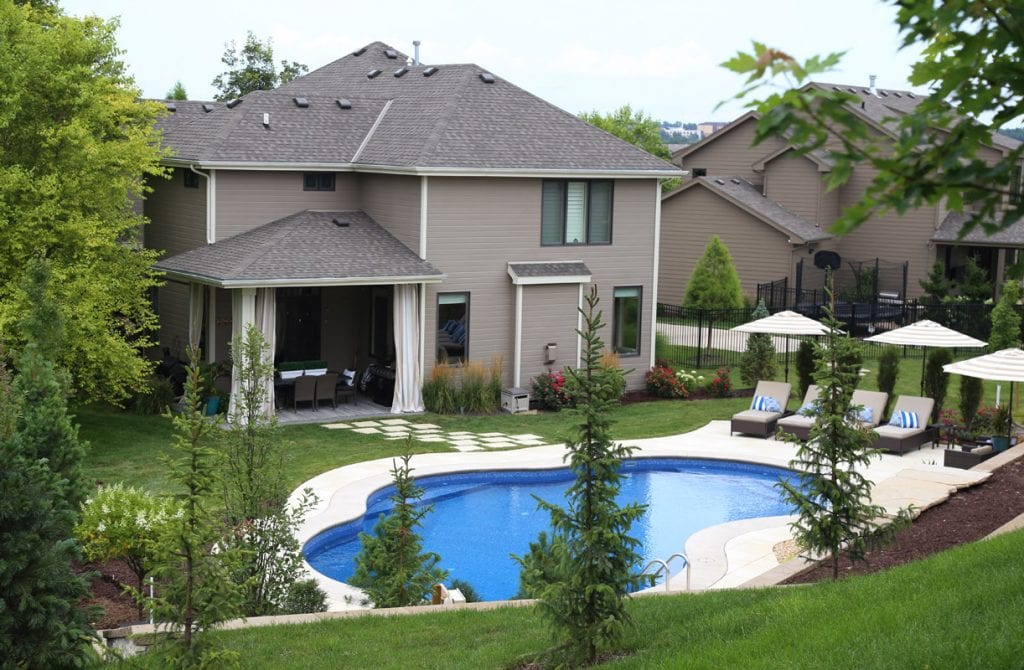 Another angle: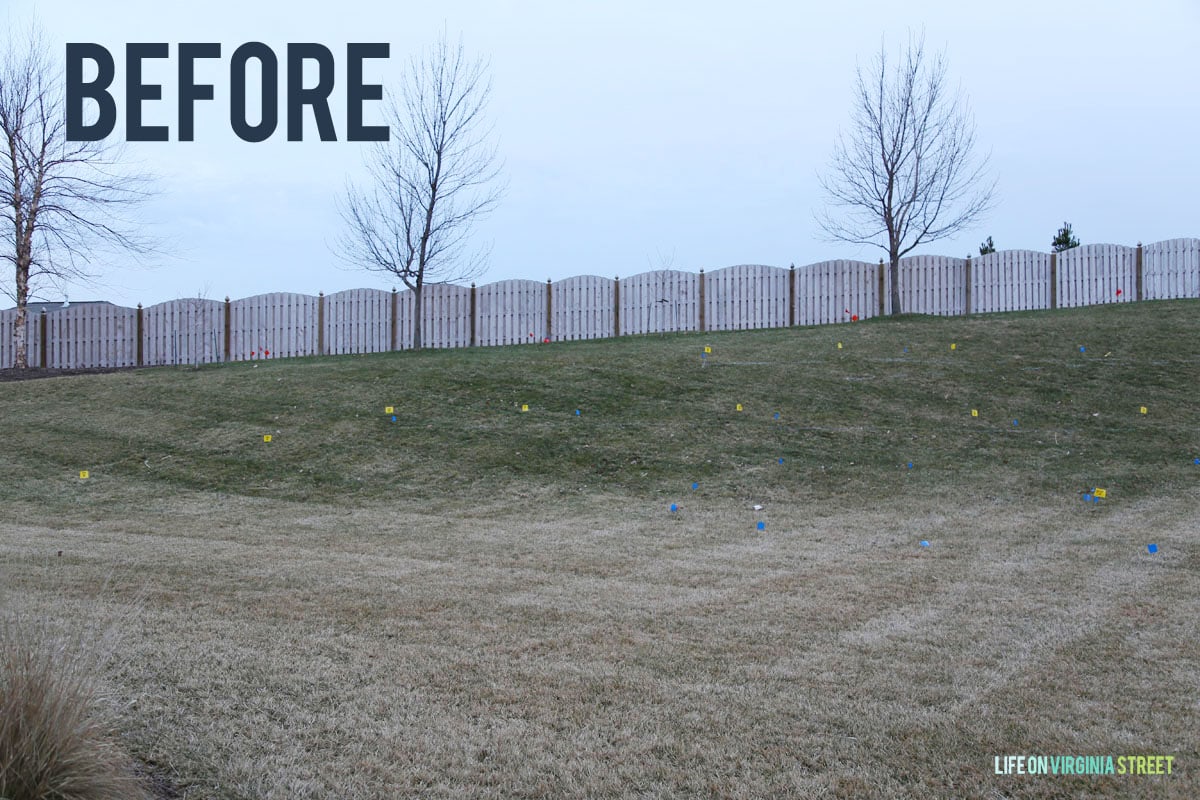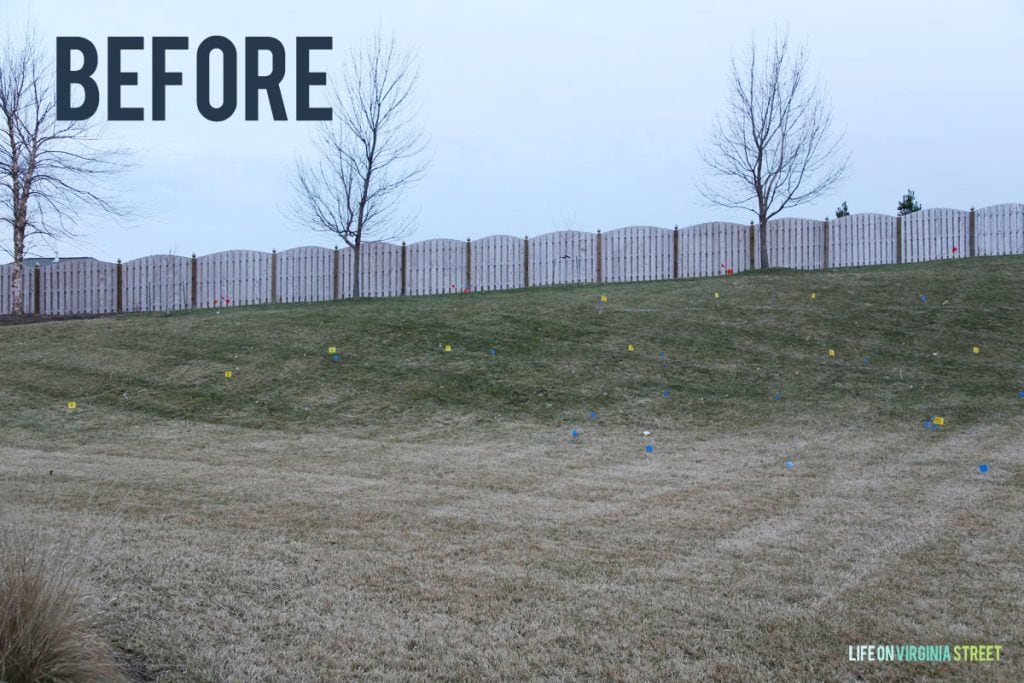 These view has since changed even a little more after the addition of three columnar oaks and five bushes behind the water feature. Our sod has filled in a lot since this picture, as well.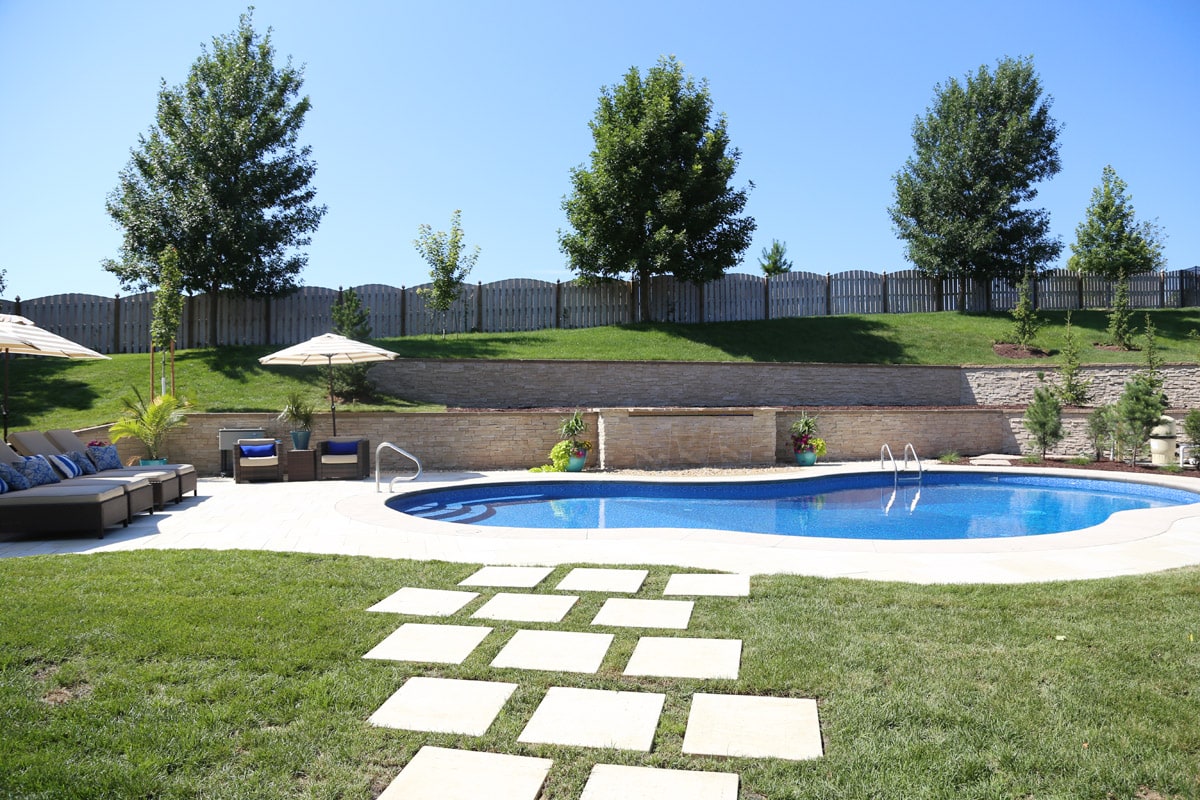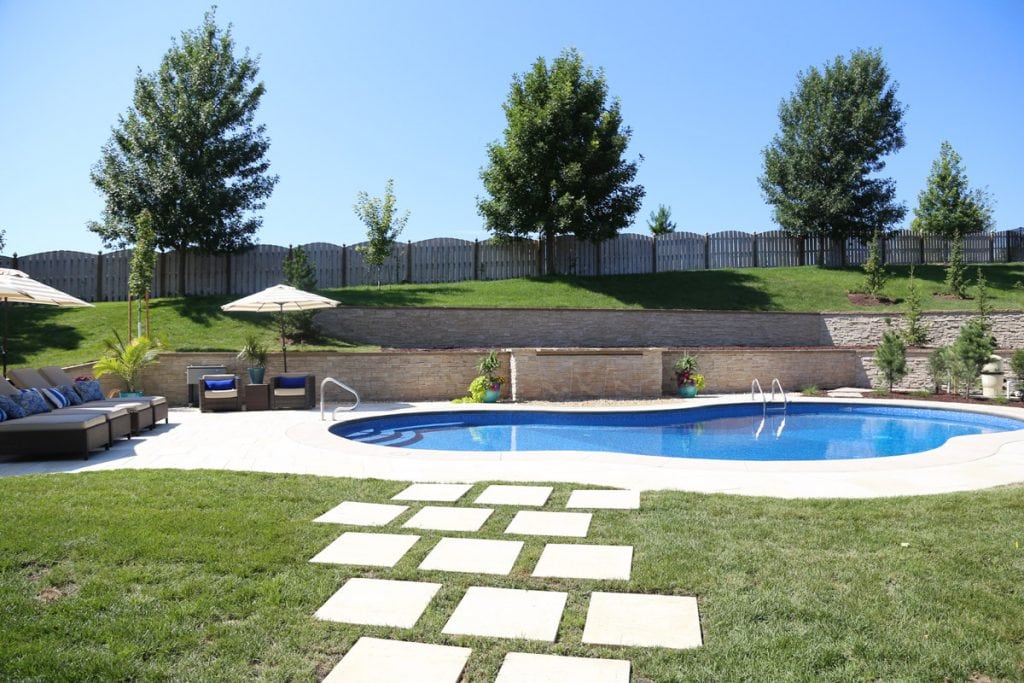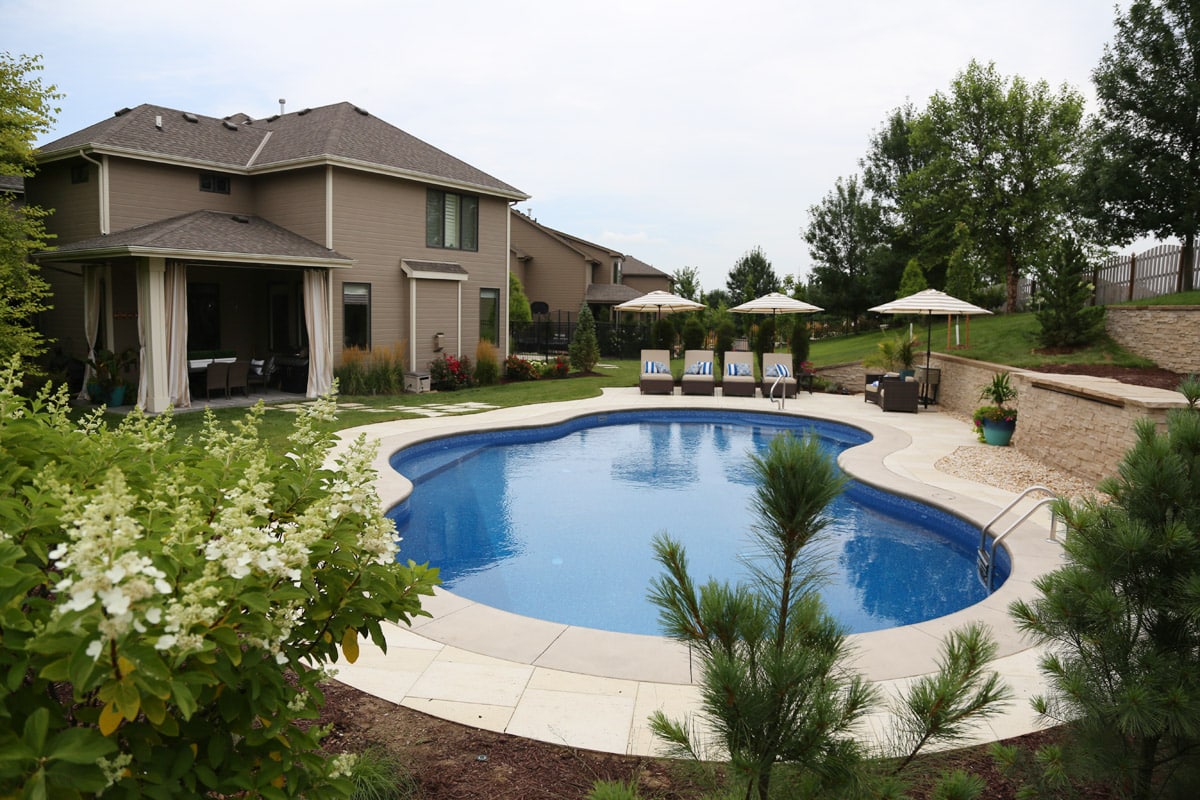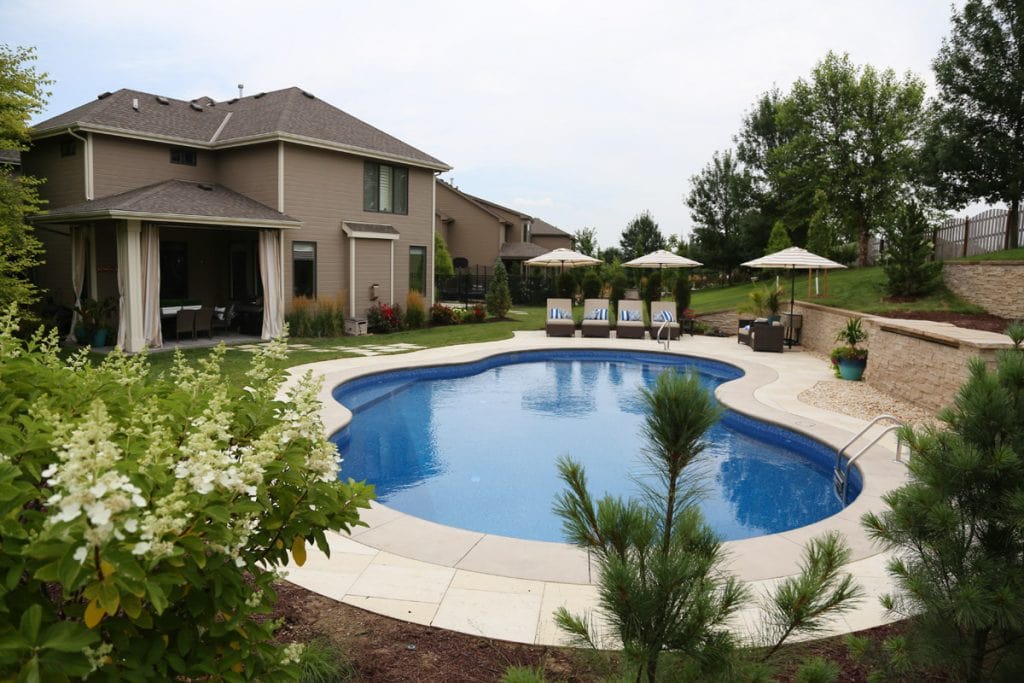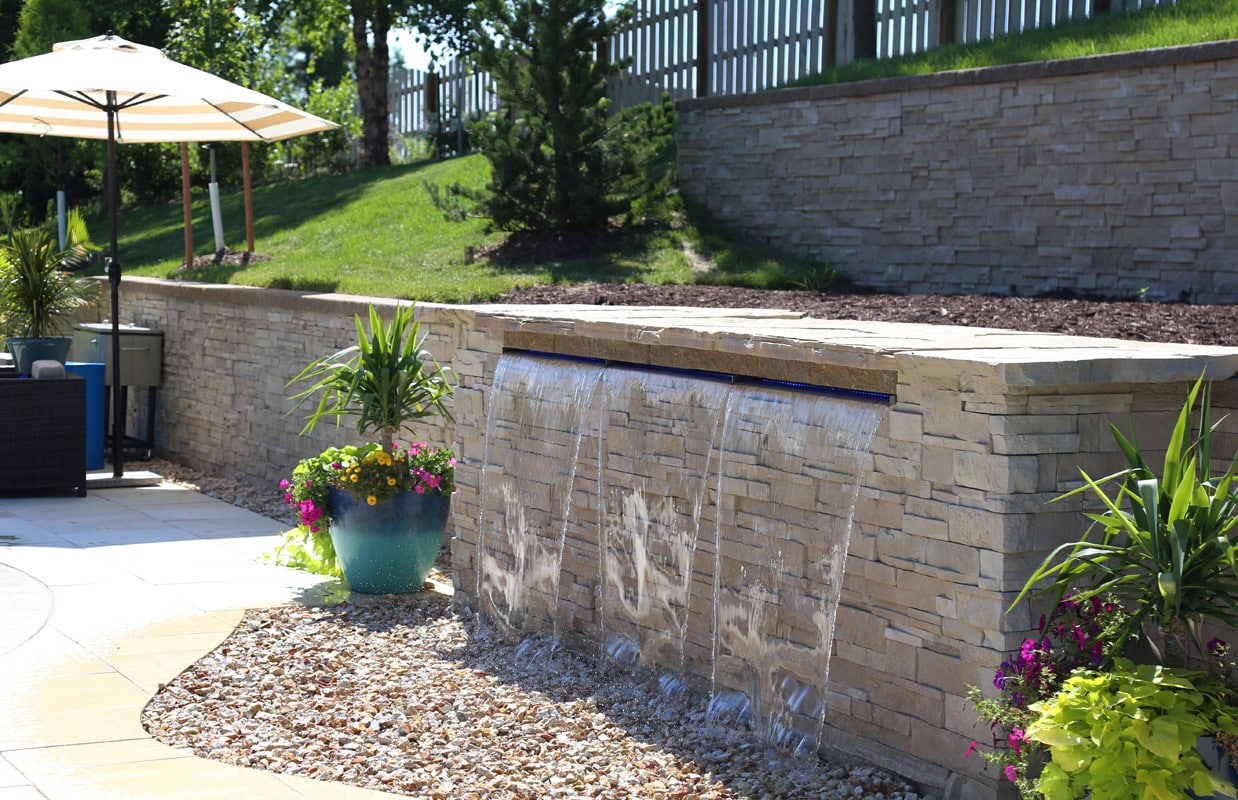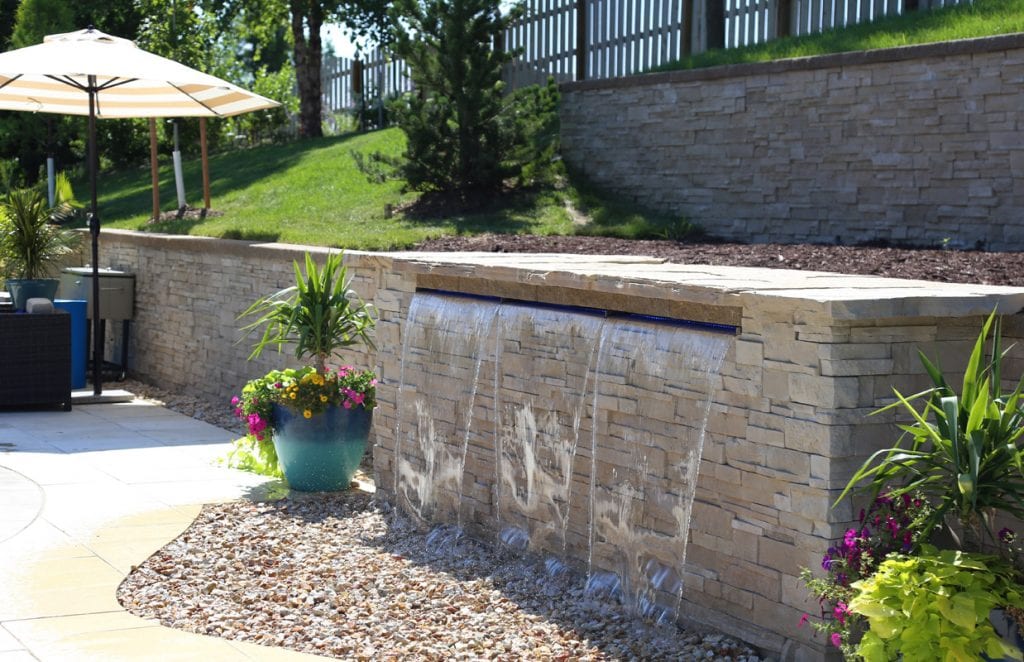 The next major change in our home this year was the update of the guest bedroom. You can read more about this change, along with tips on starting your own room makeover, in this post.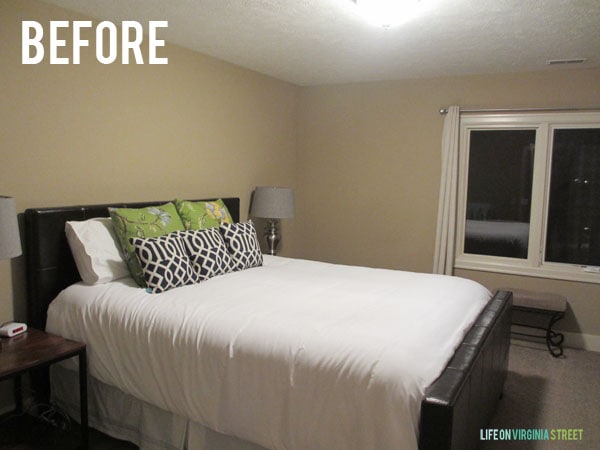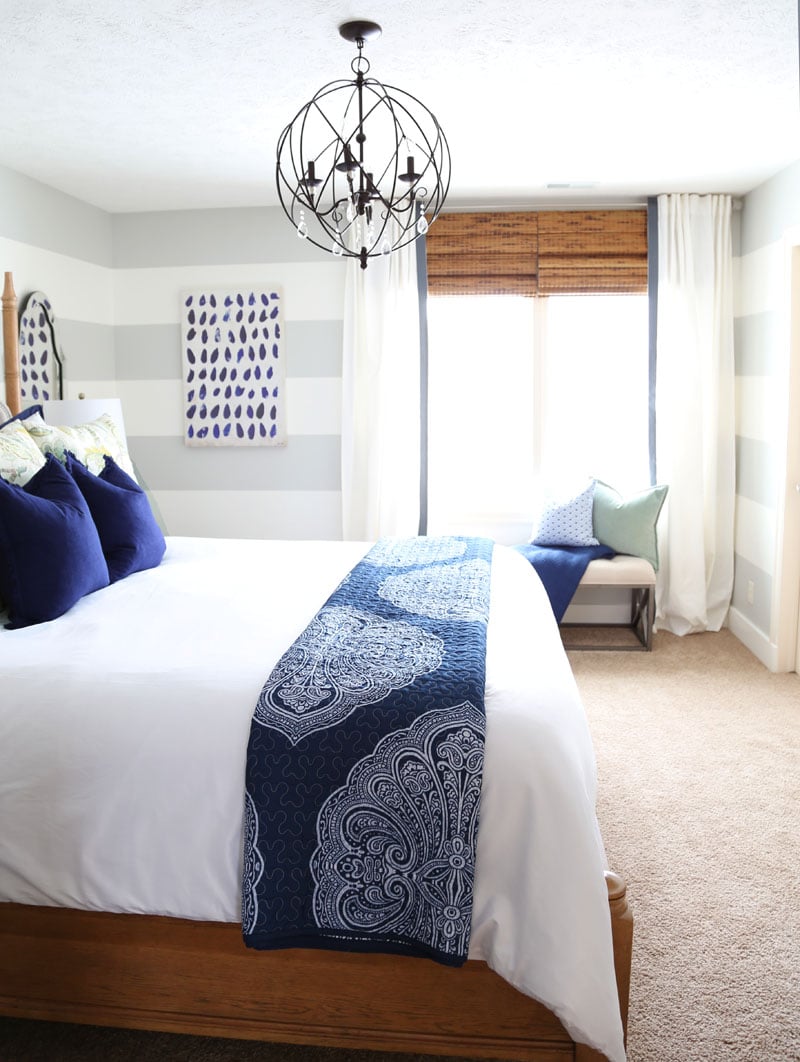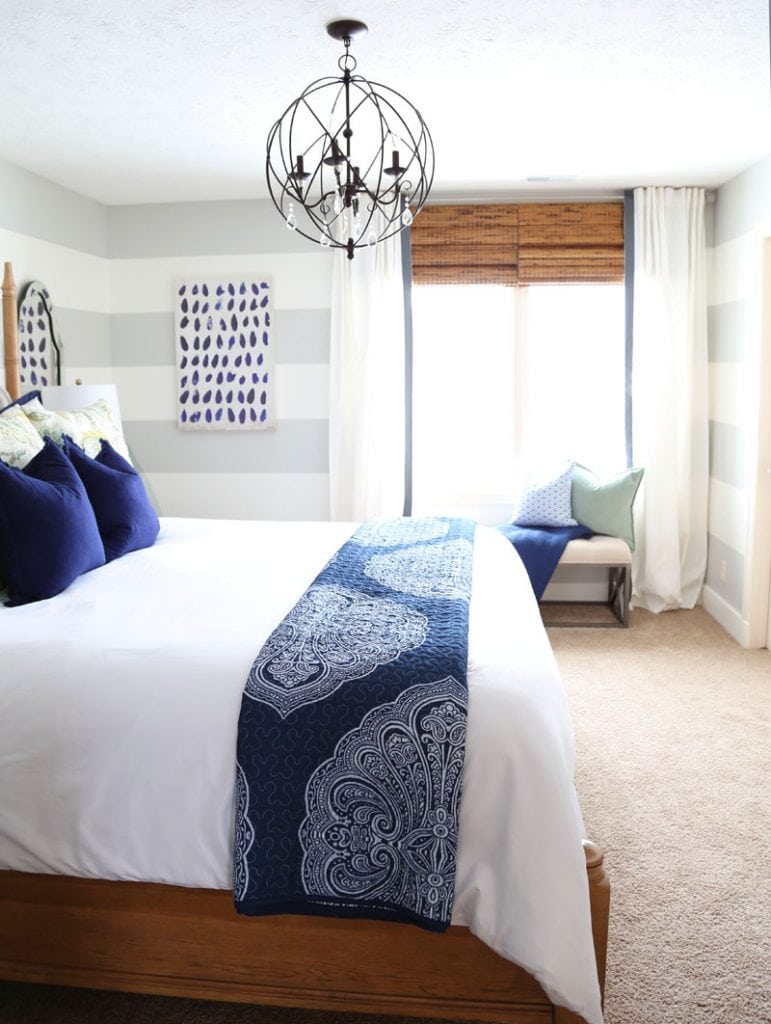 I also completely changed our dining room for the third time since we've lived here. Here's the most recent before and after (dressed up for Christmas) but you can read about a lot of the changes in this post.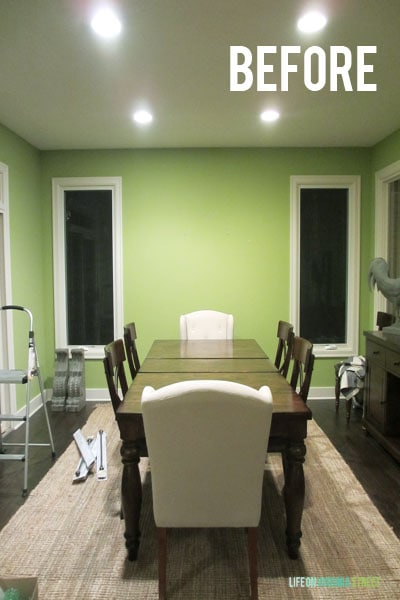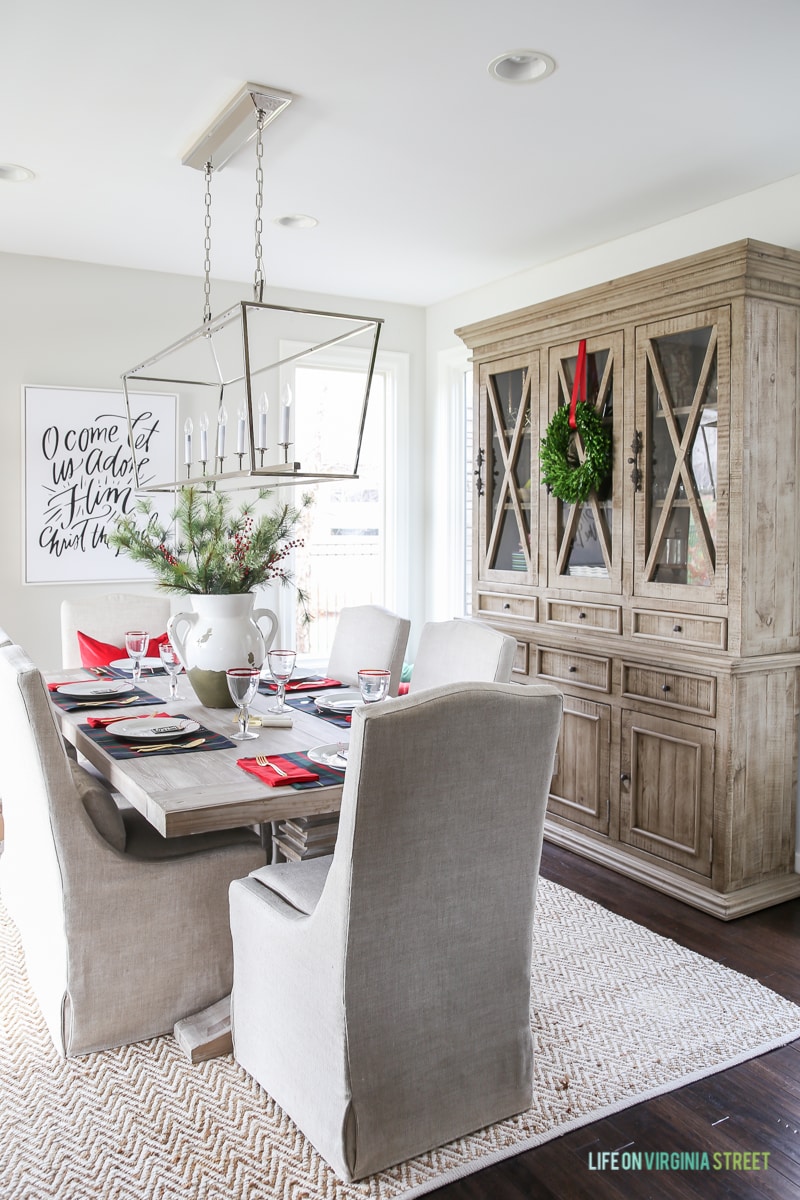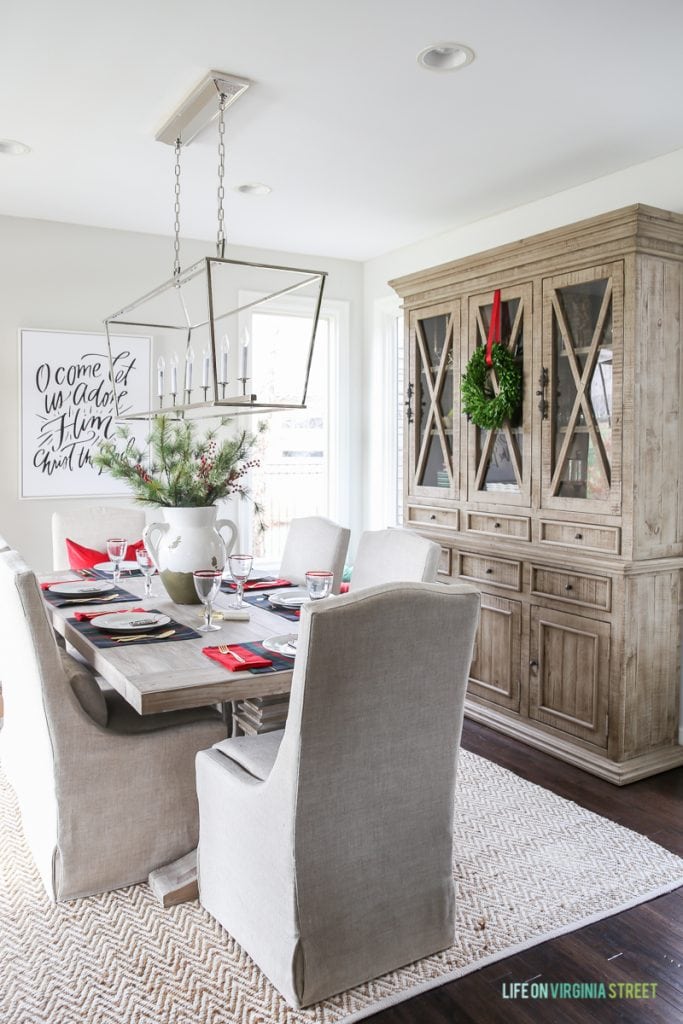 The office also experienced some changes when Kurtis said he also needed a designated work space at home. So, the room transformed from 'my office' to our office.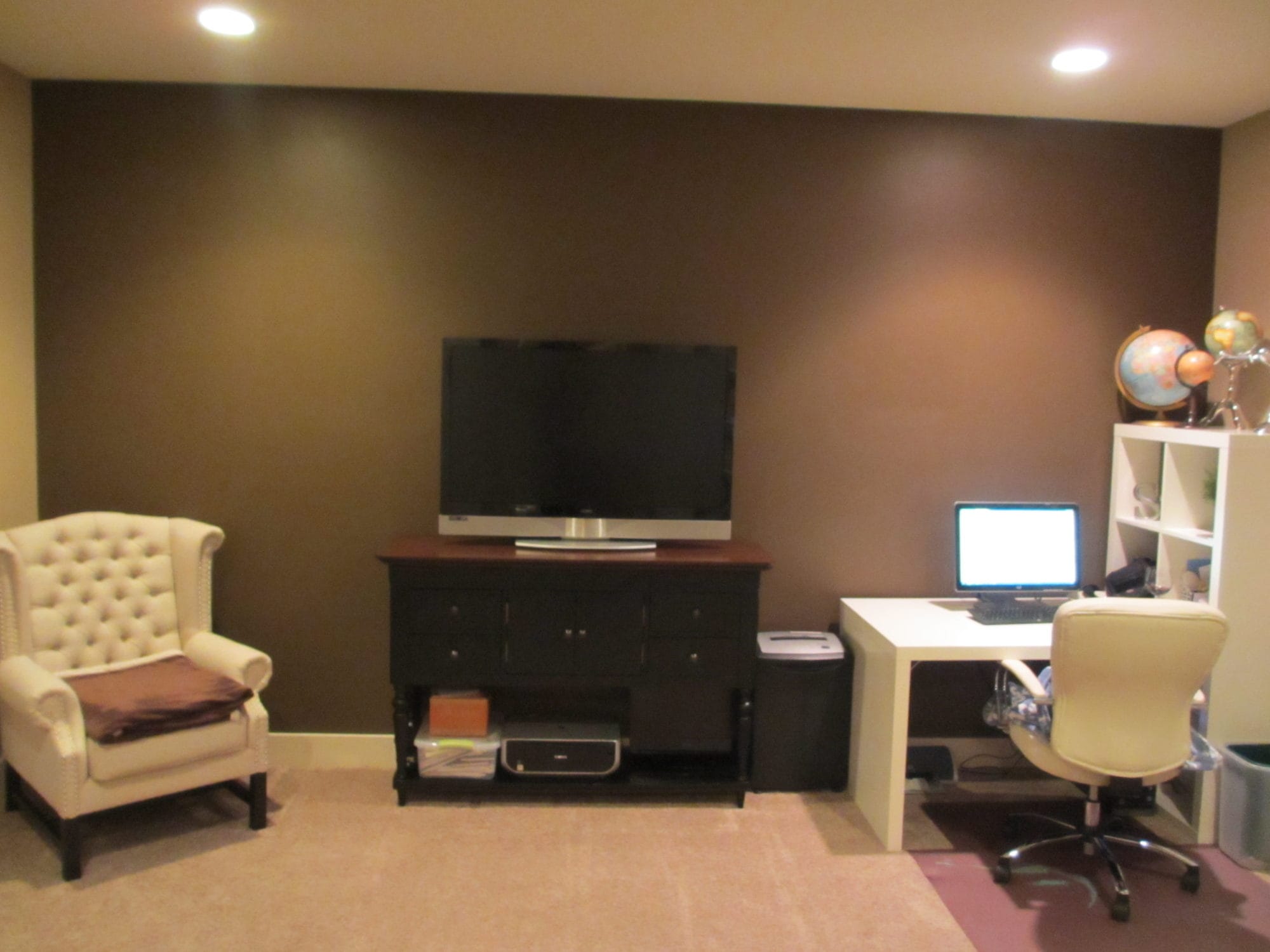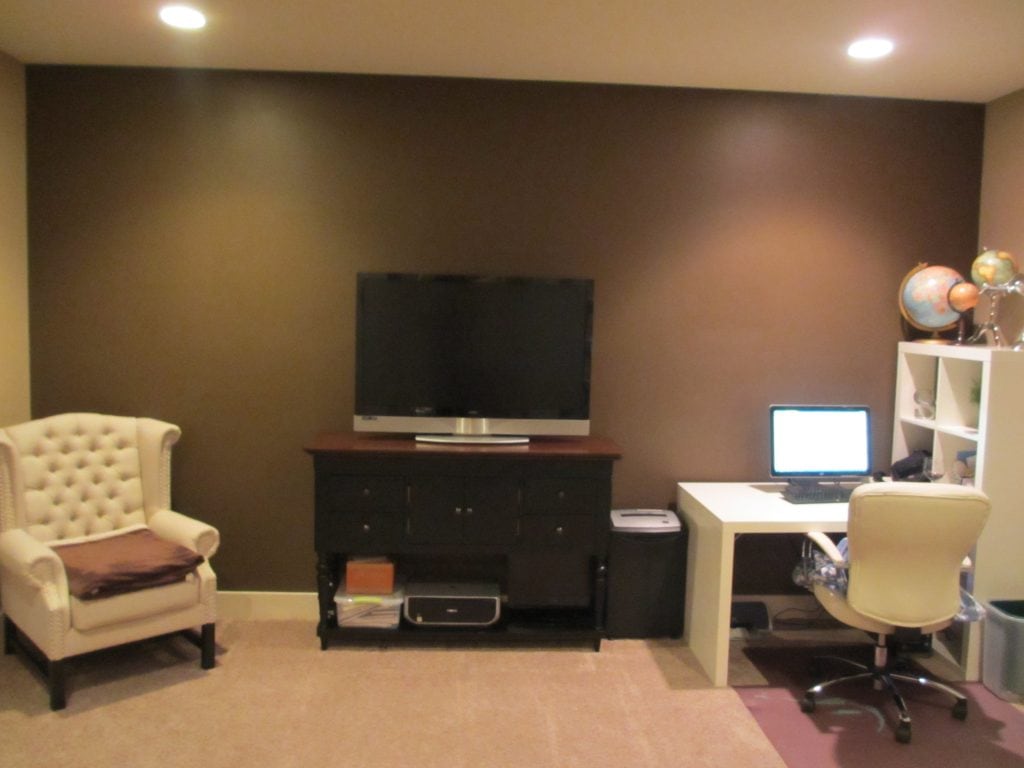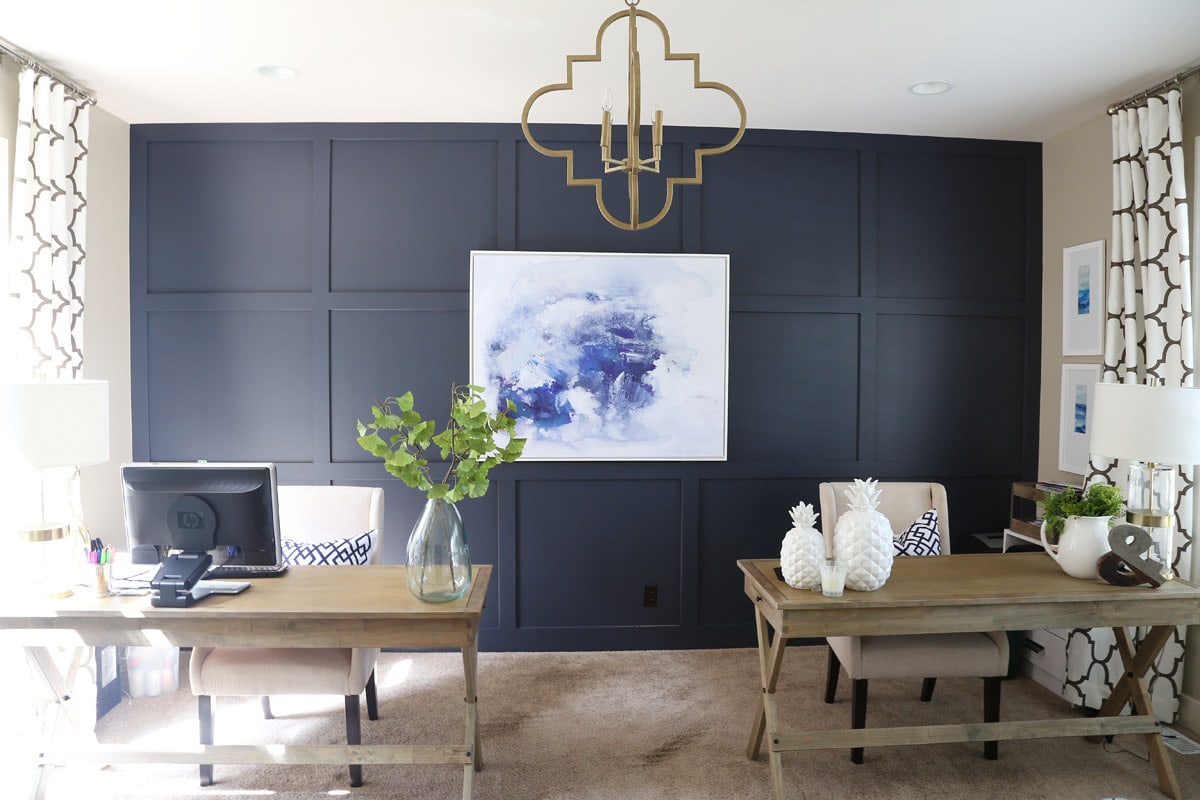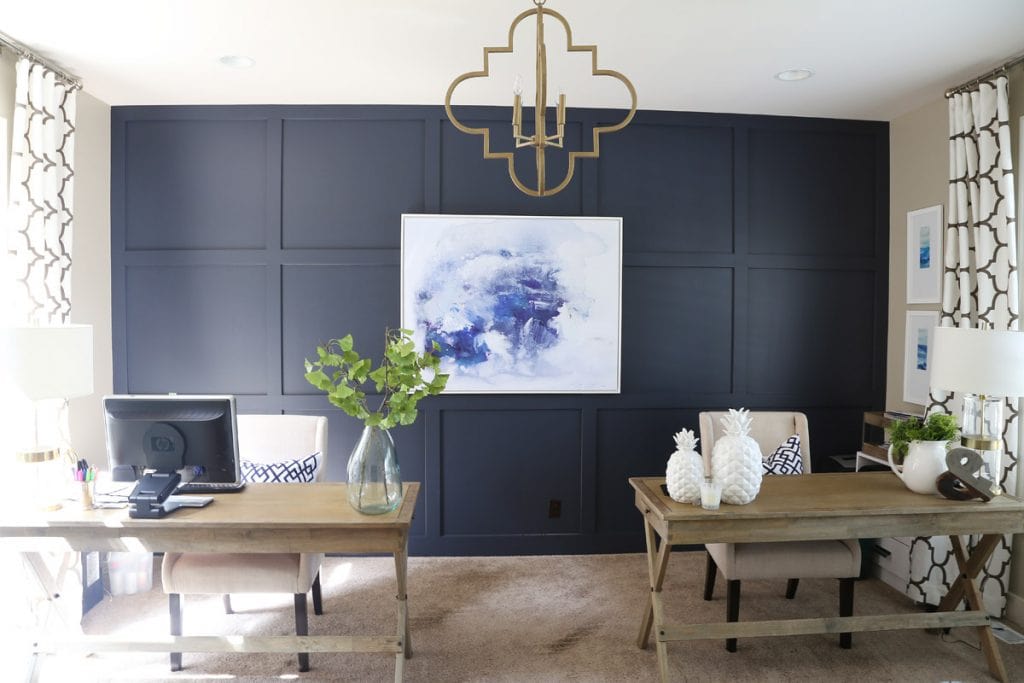 The entryway hallway underwent some minor changes this year (and much more major ones in years prior). I'm obsessed with our new swing-arm sconces that we added this fall.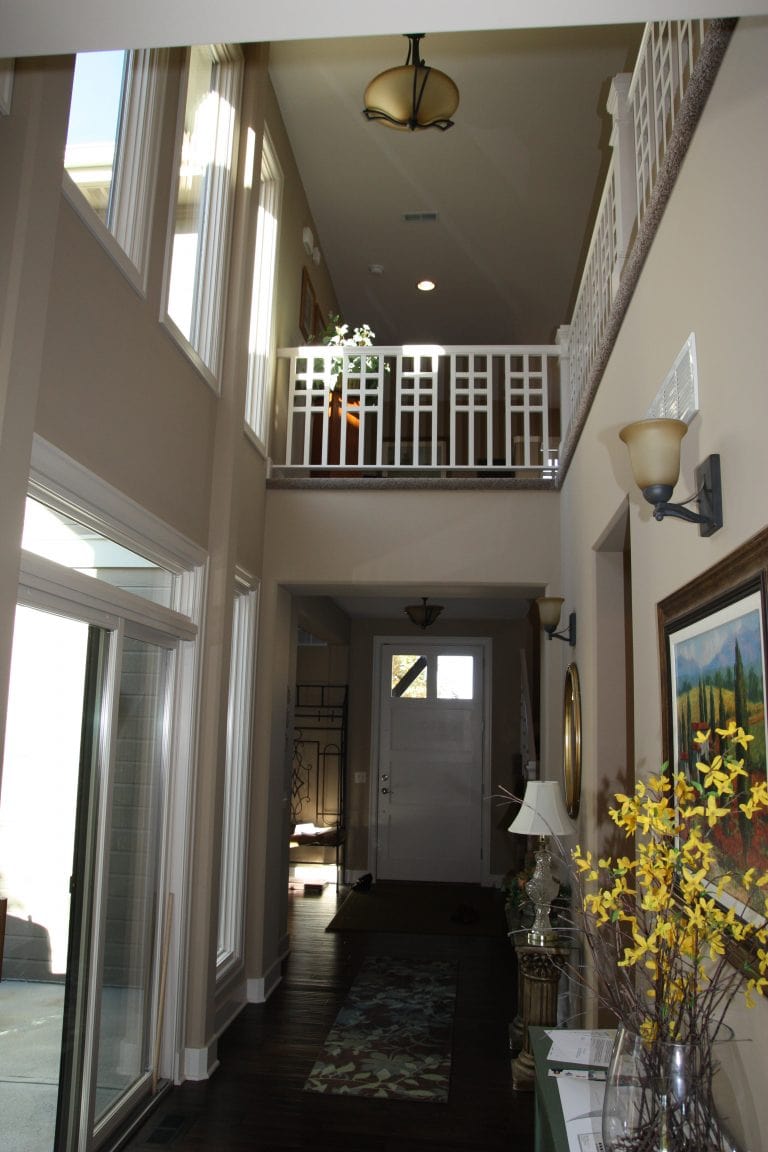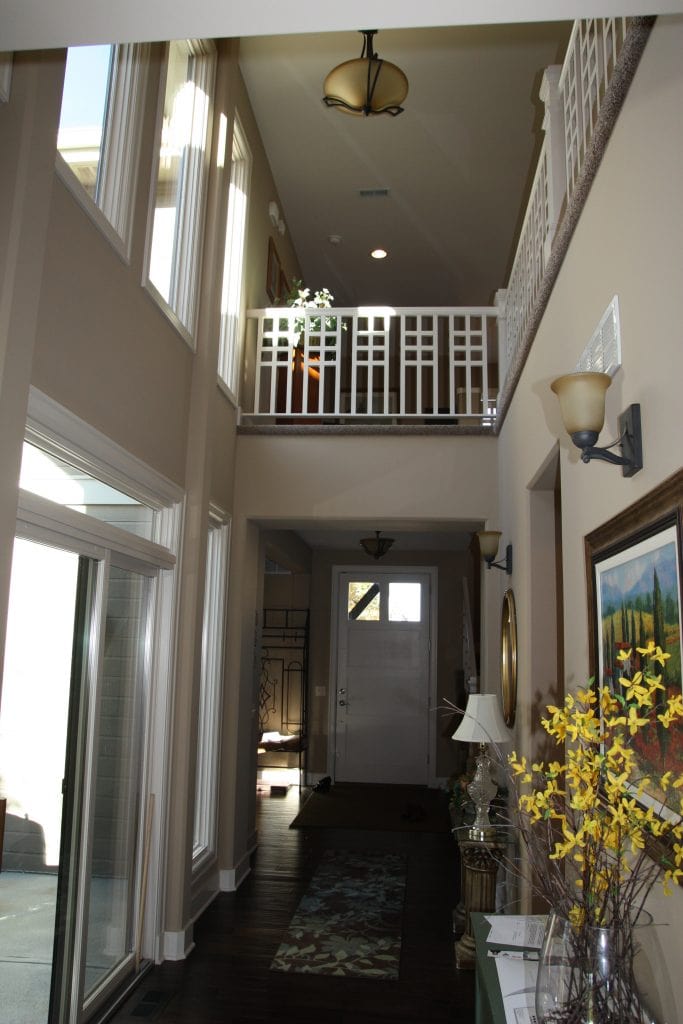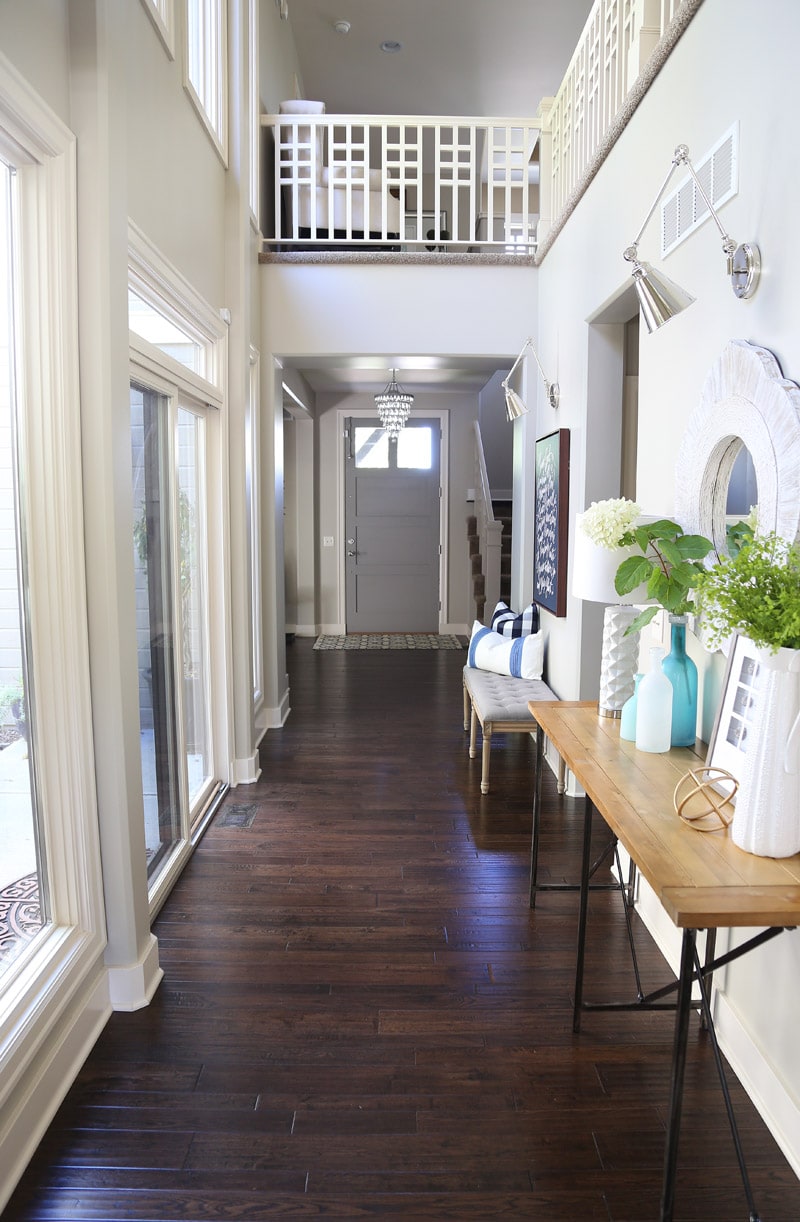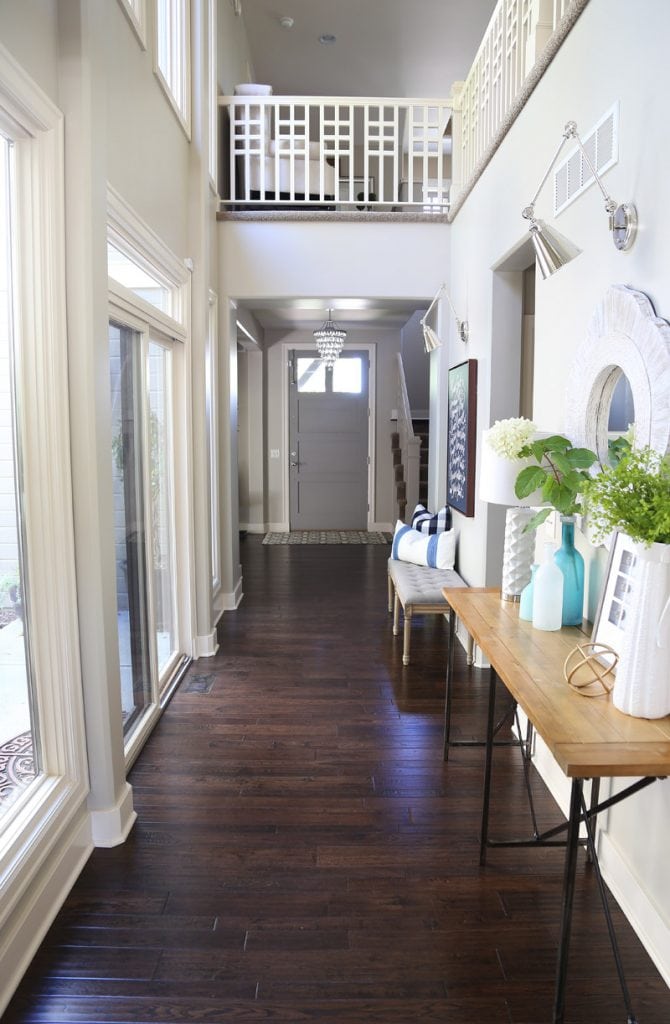 Admittedly, I went backwards with the laundry room. Well, technically it's closer to where I want it, but it looks undone. Here is the before, after my first update and how it currently looks. Definitely on the '2017 to-do list' to finally wrap up!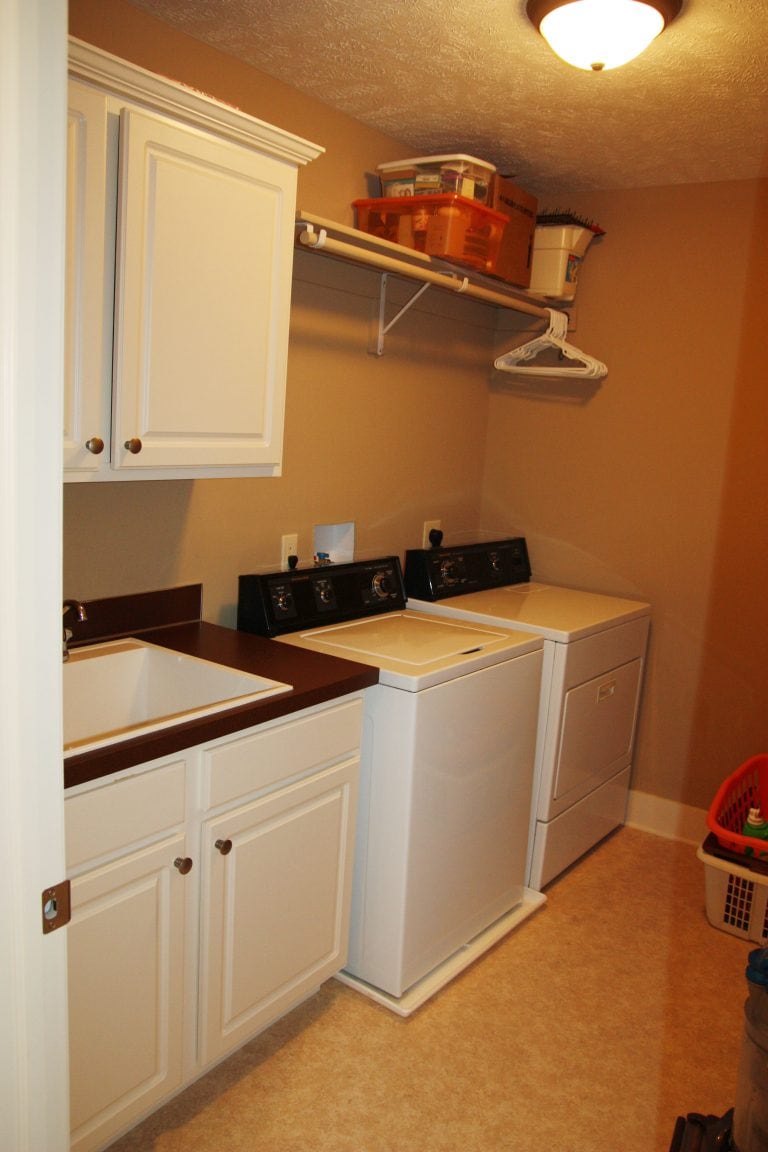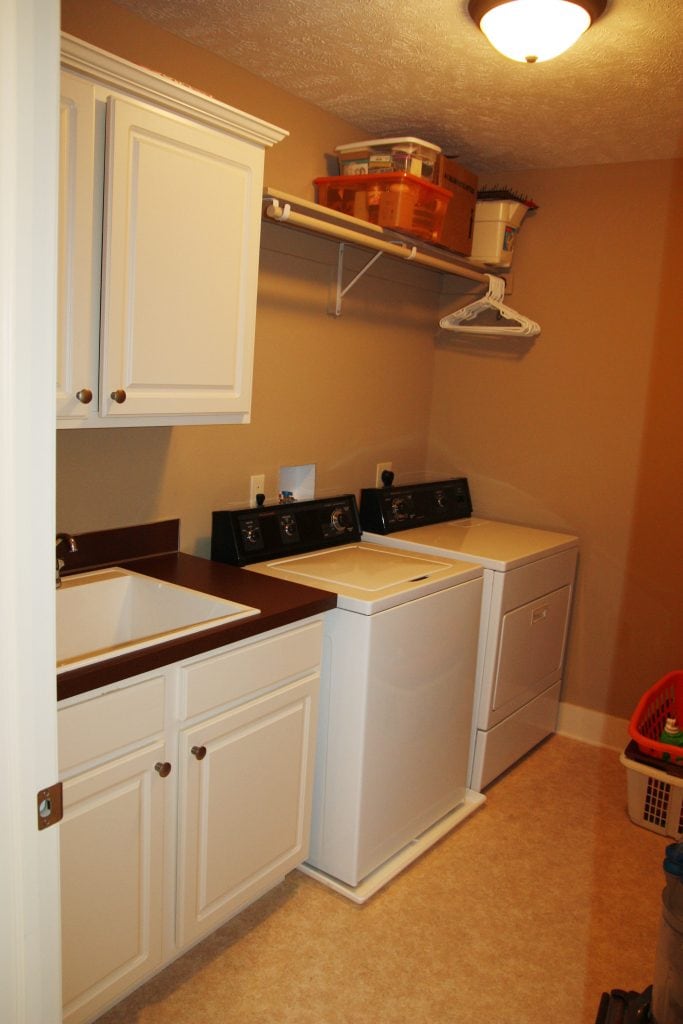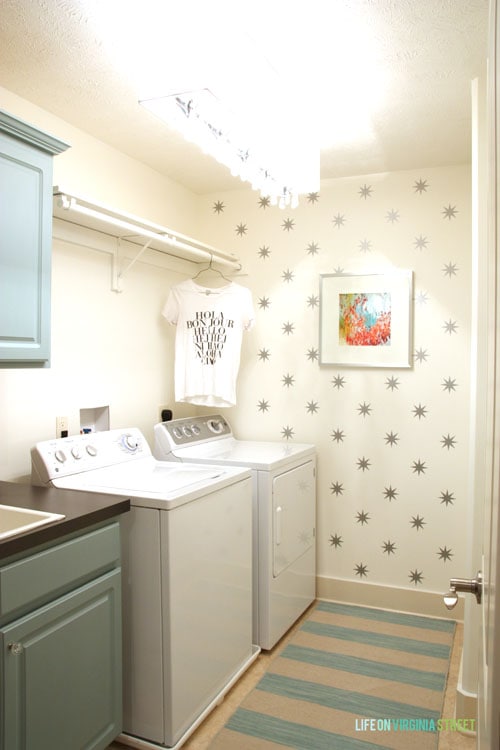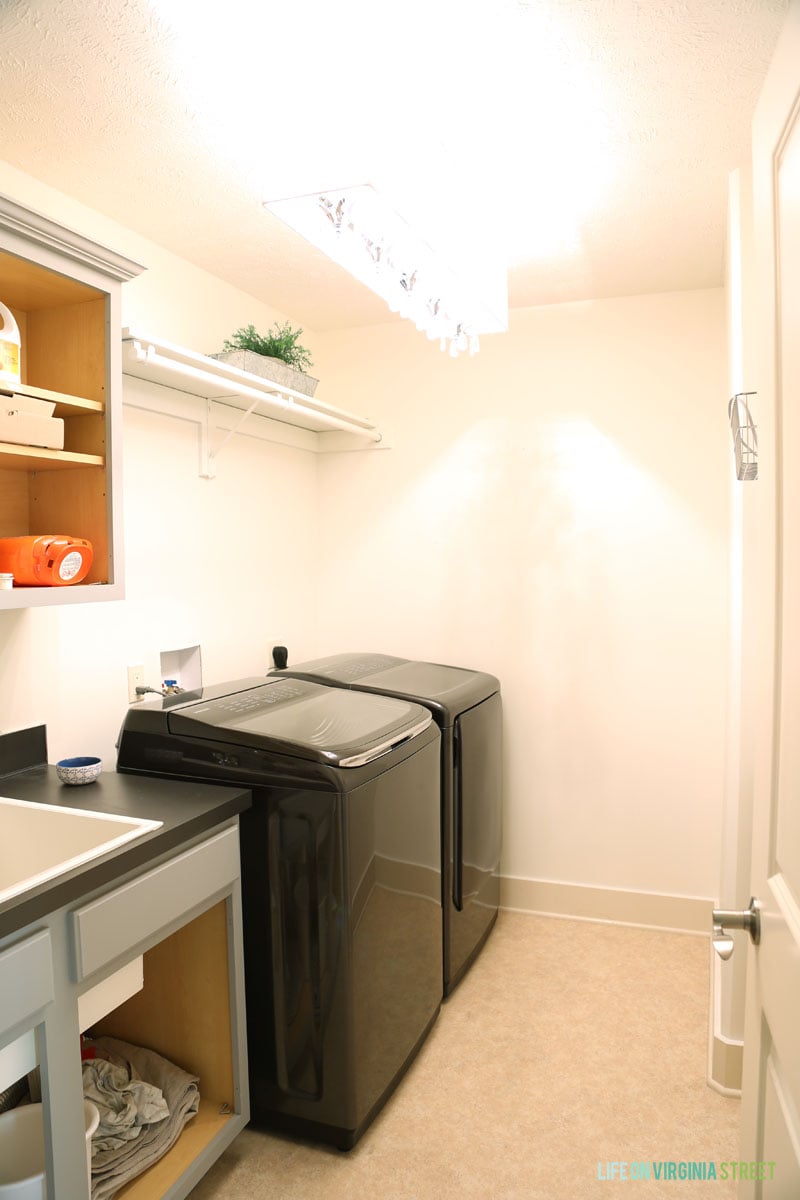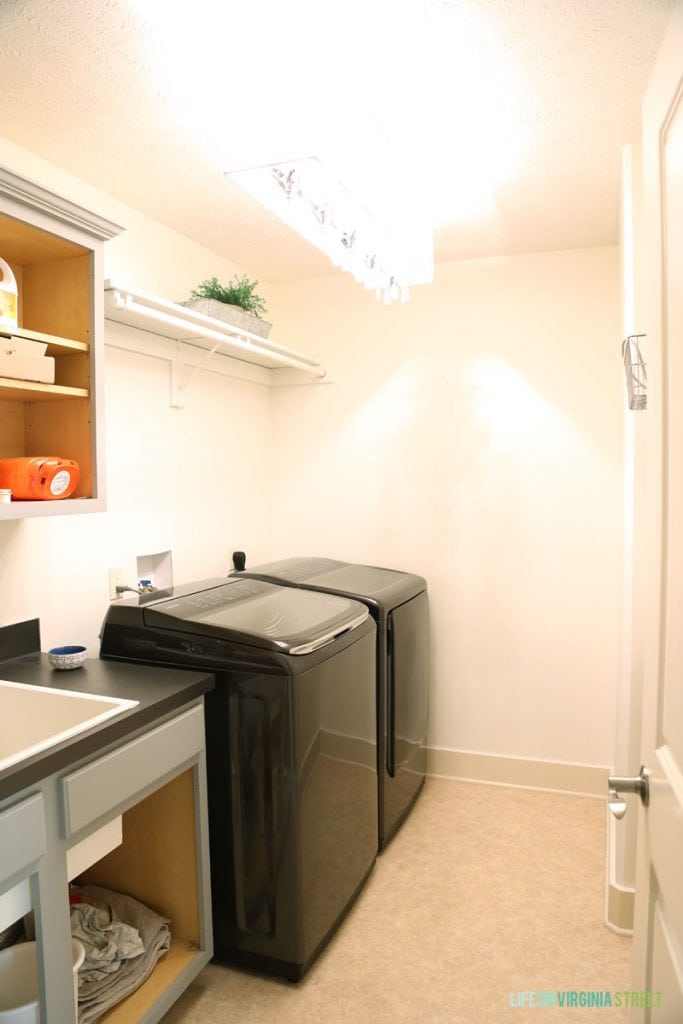 Our mudroom got the start of a makeover a few years back and we still haven't finished. But it's definitely an improvement and if you squint hard enough, the primer looks like paint 😉 I still continue to update the decor seasonally so that it feels a bit more finished. Another project for the 2017 list.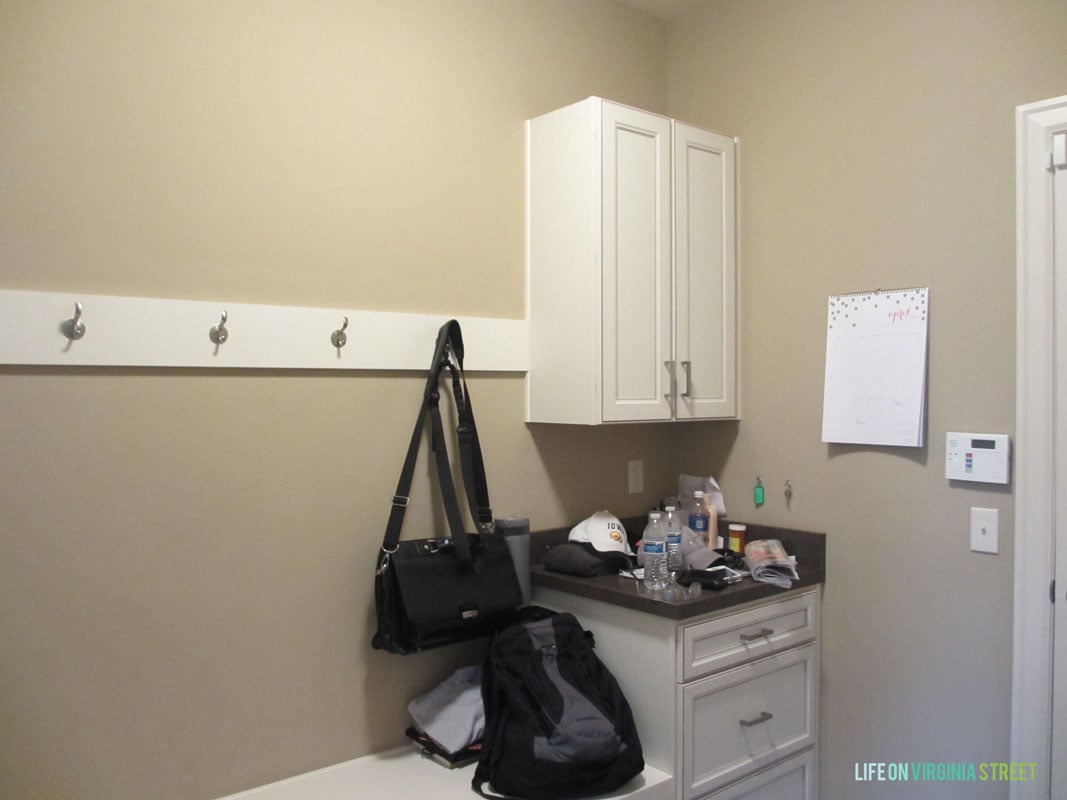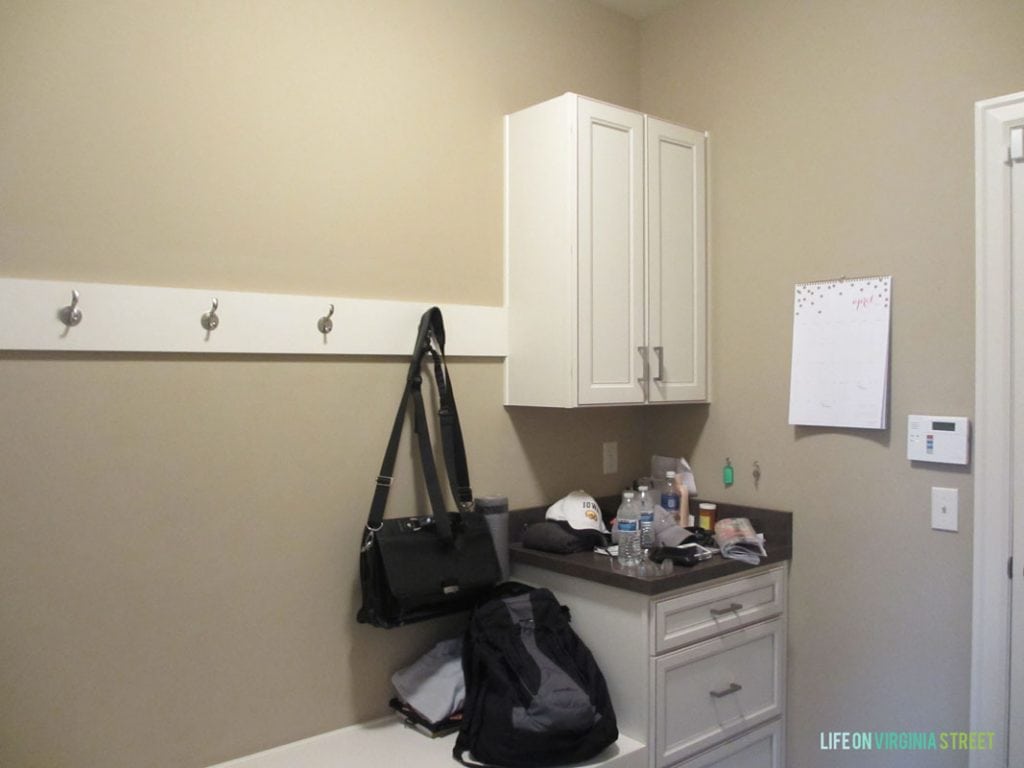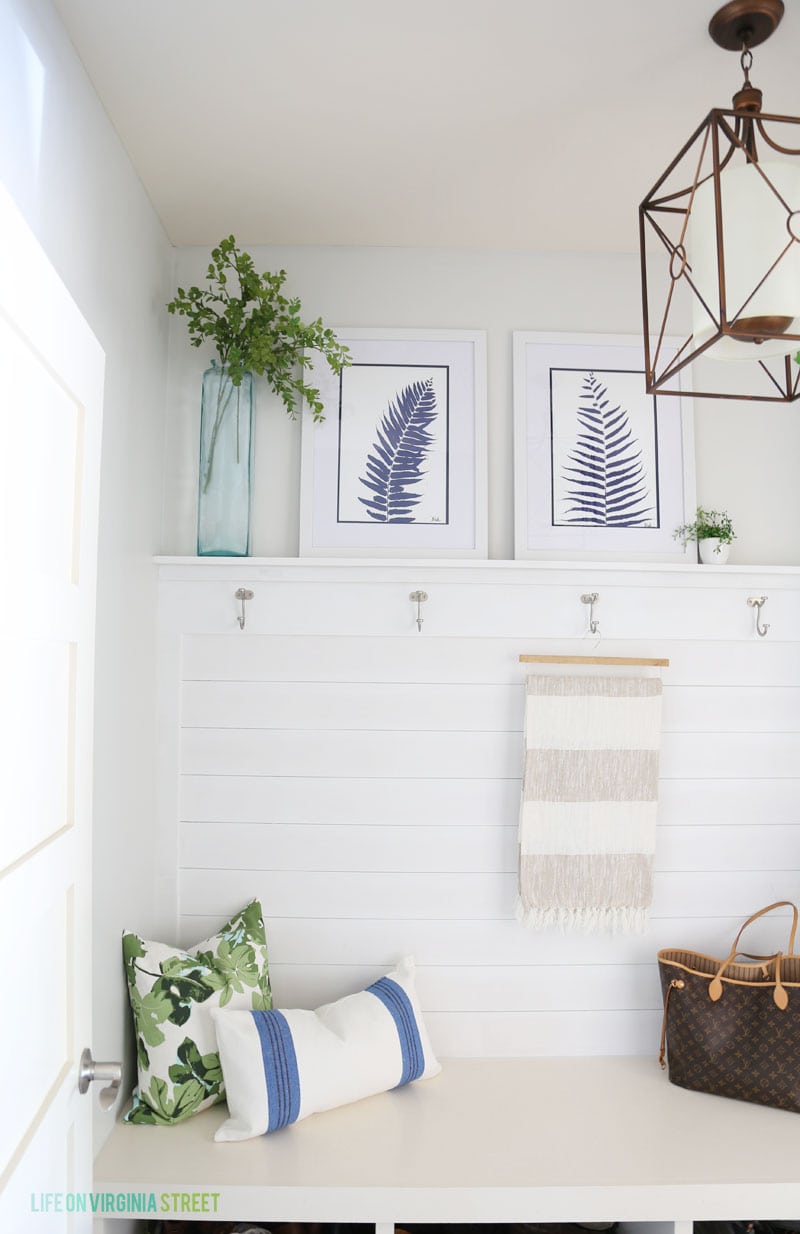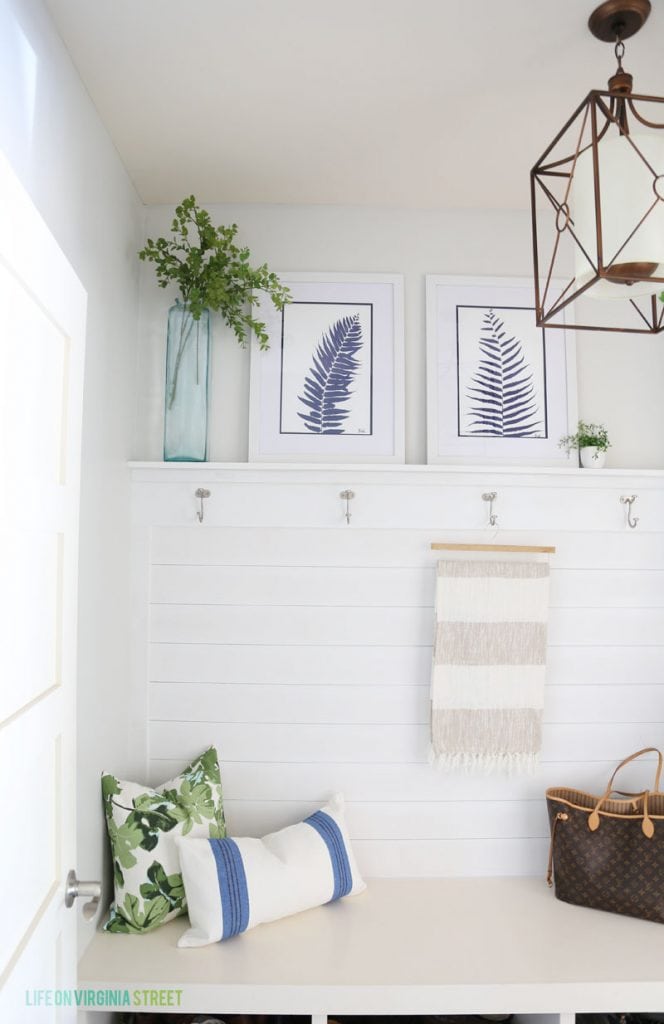 Our second guest bedroom also got some additional updates since my original makeover.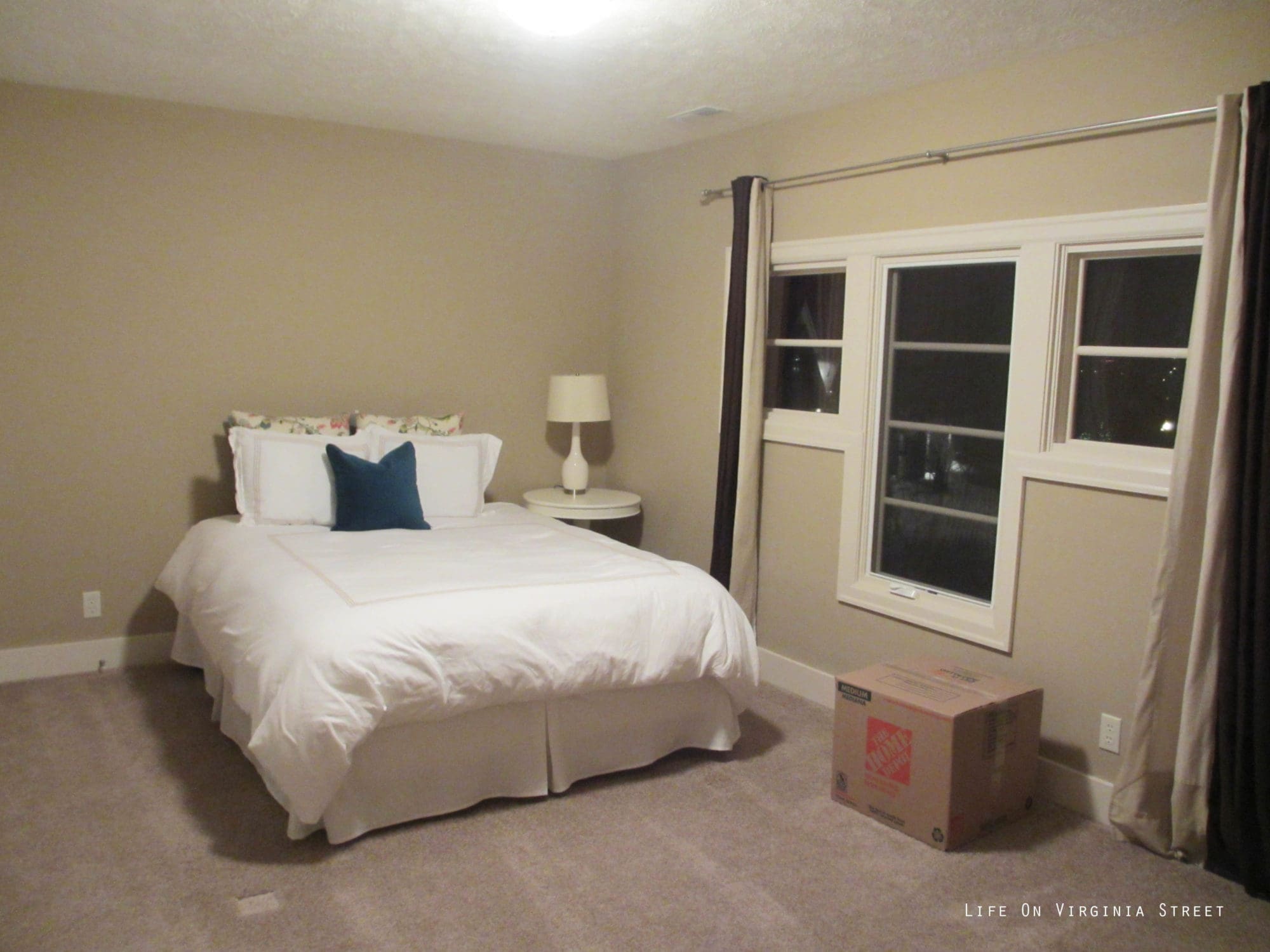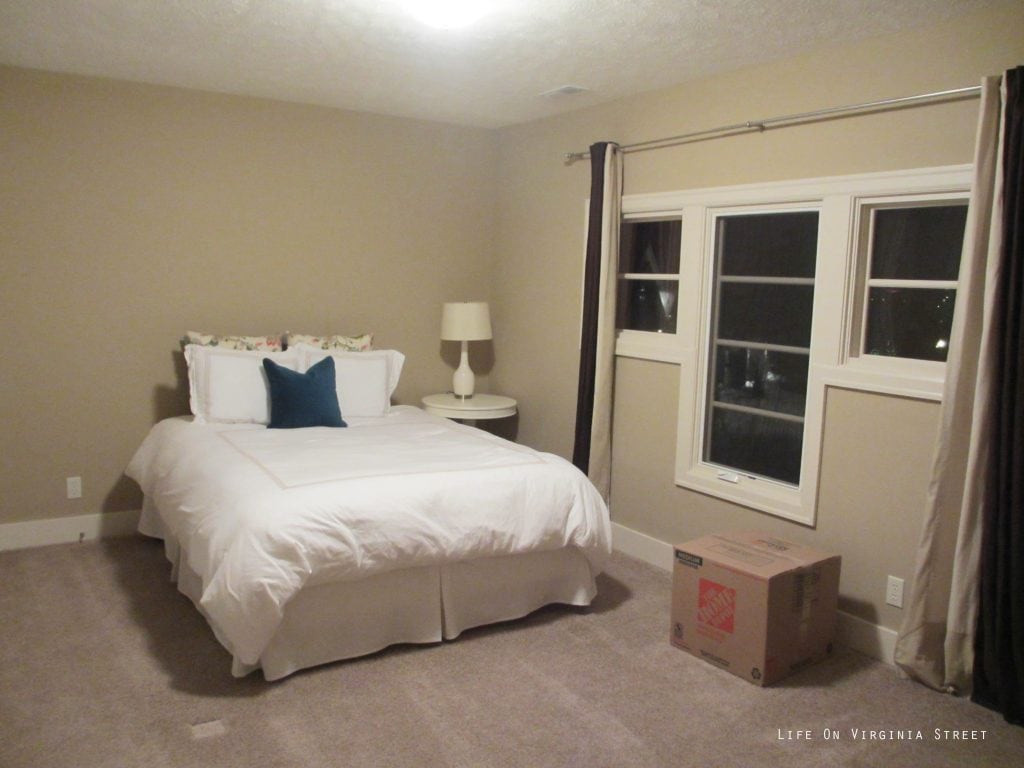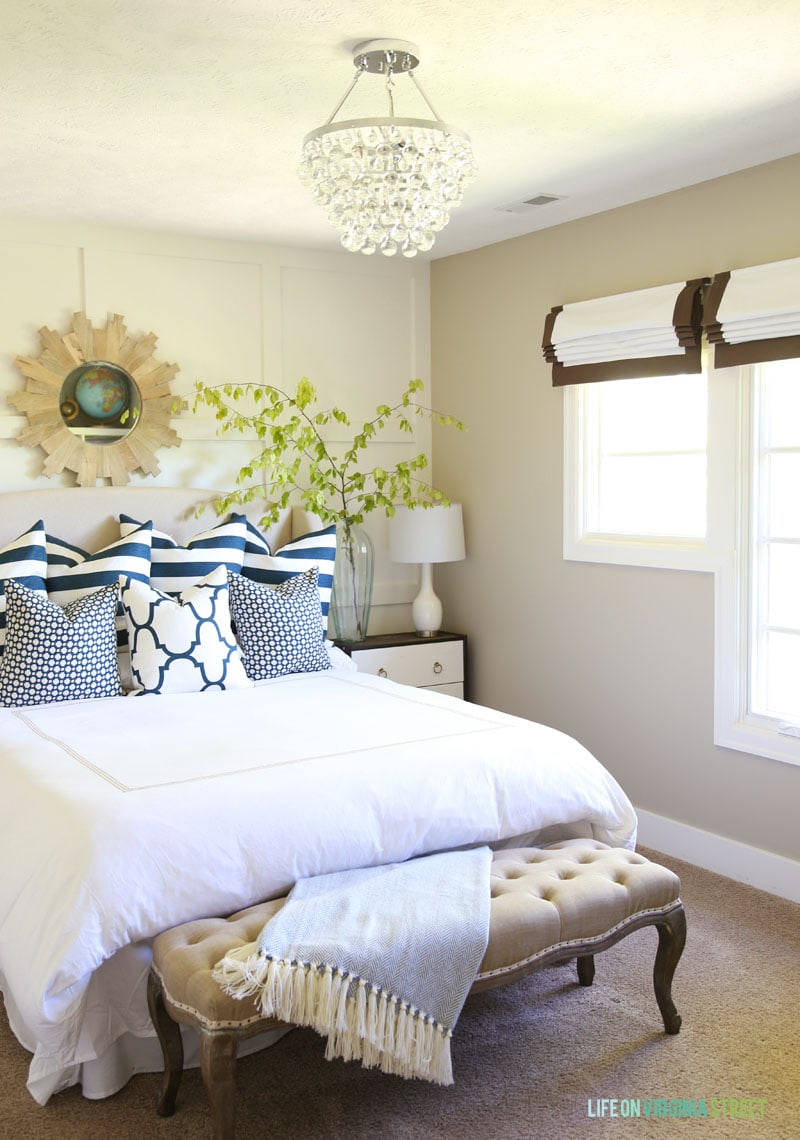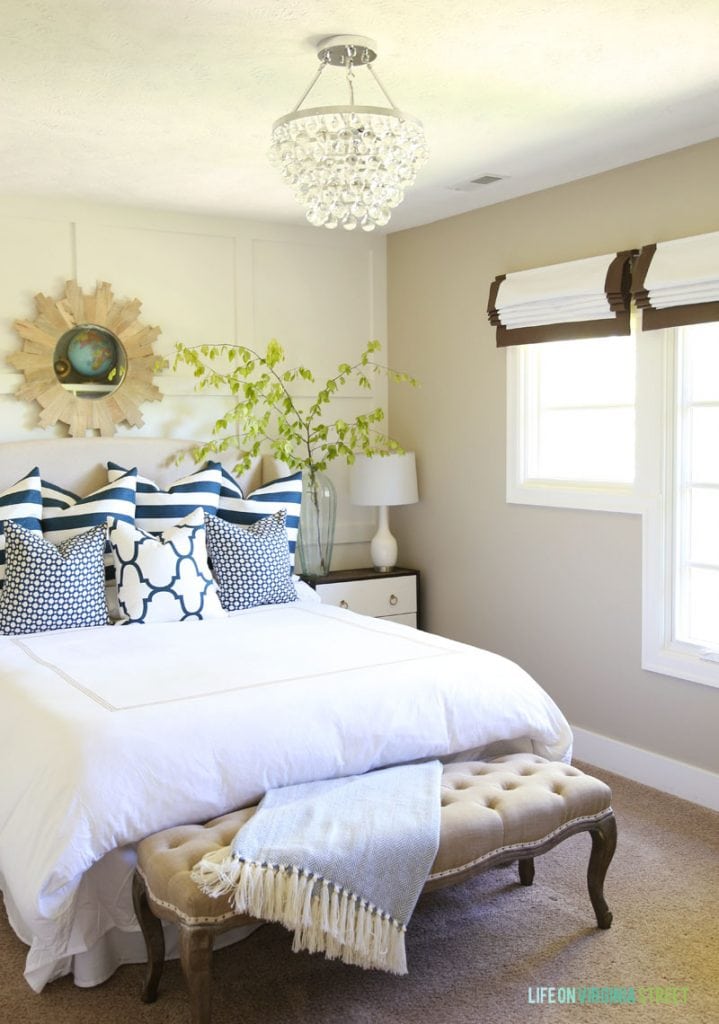 The living room was one of the first rooms I freshened up when we moved in, but this summer it also got some minor updates to complement the pool colors outside.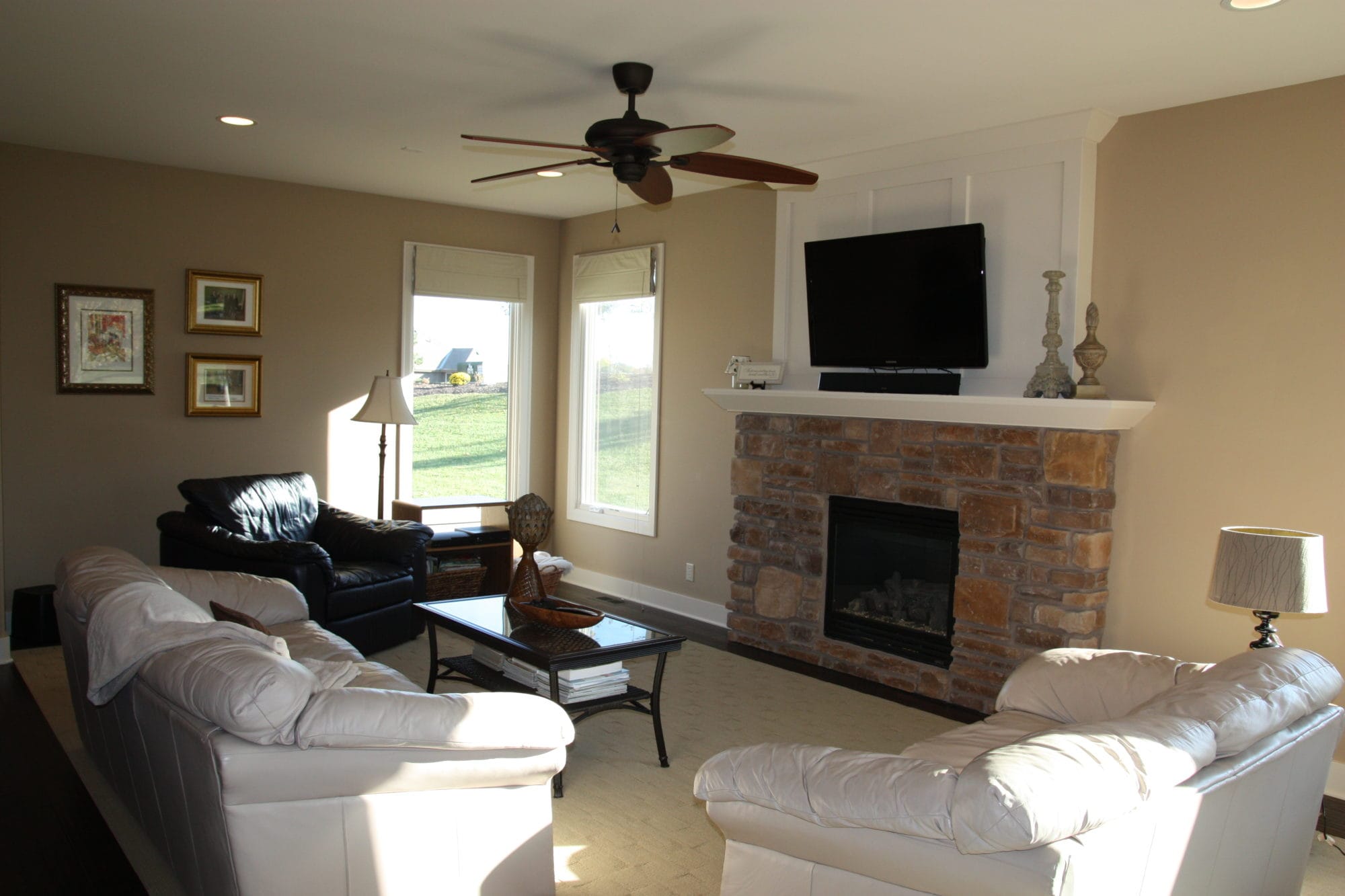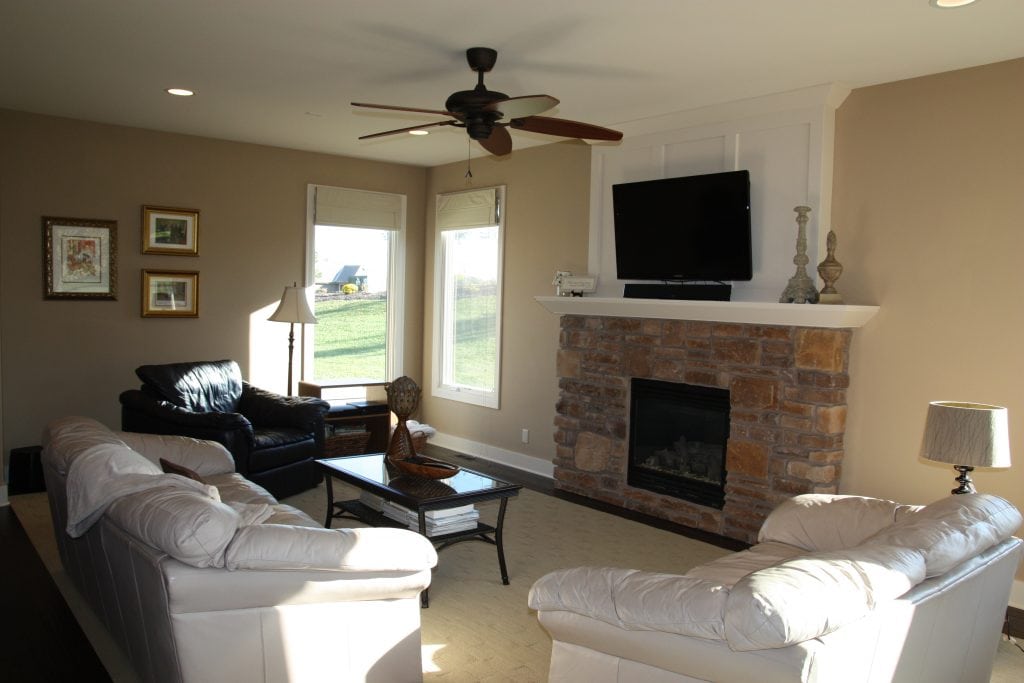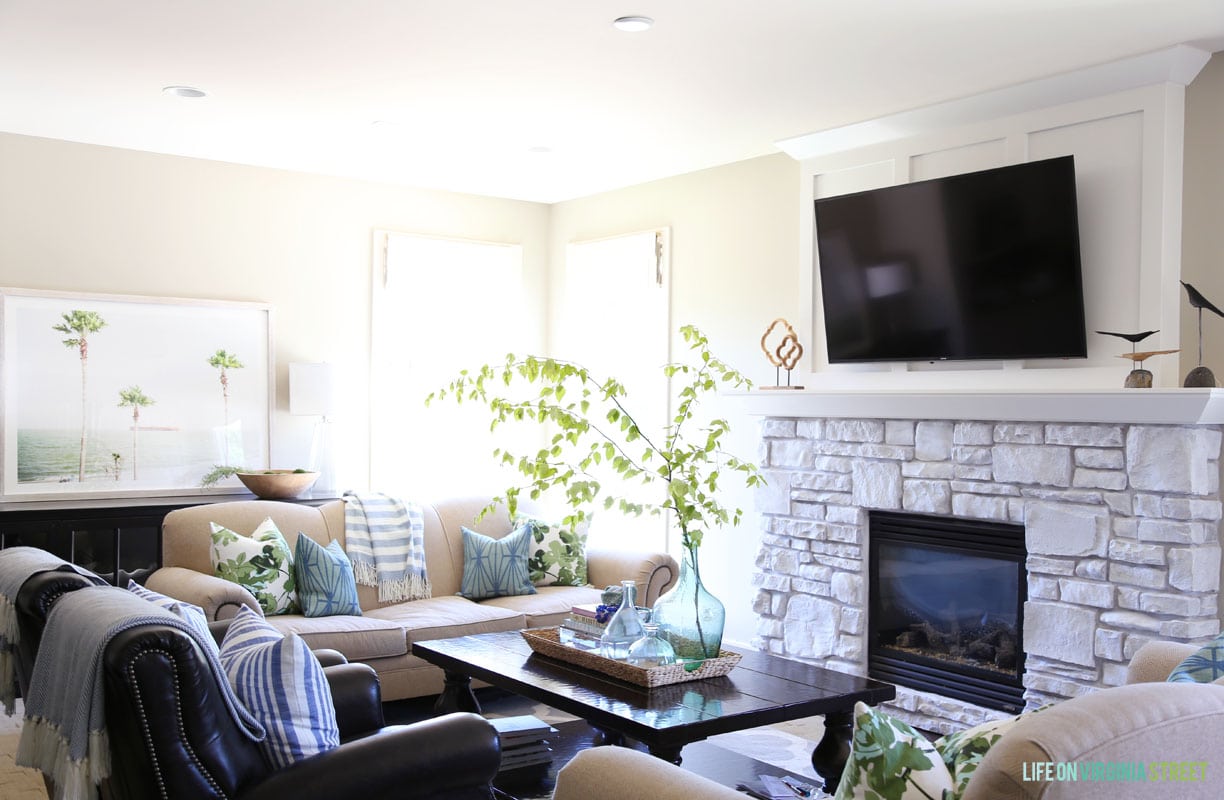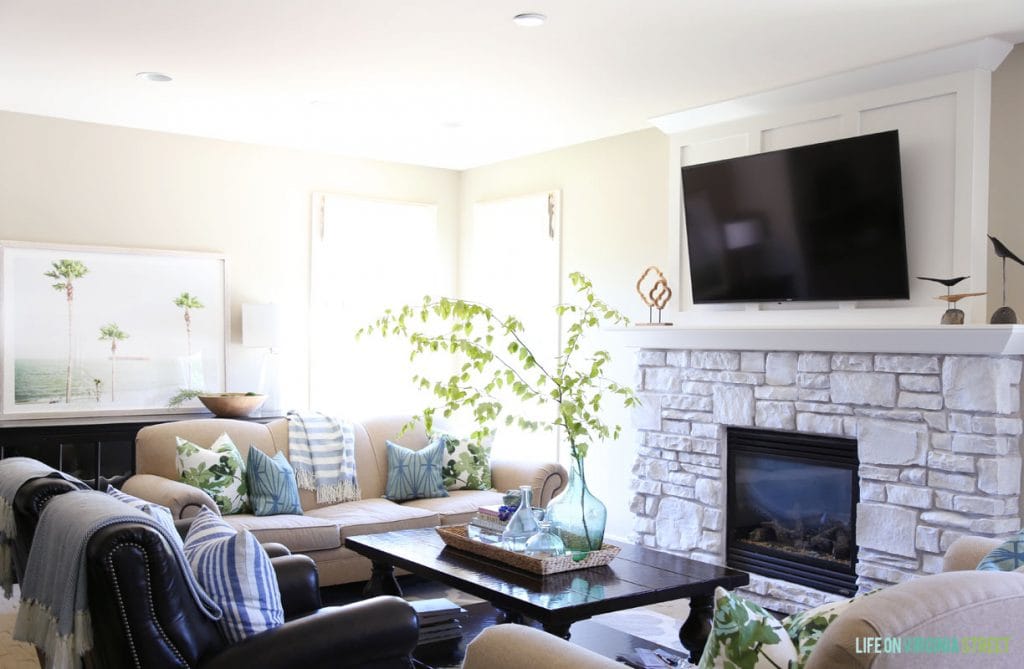 The only update our kitchen got this year was the addition of those new striped runners. But I actually feel like that change has been huge in detracting from other areas in the room I feel need work. The overall progress has been good though in the past four years!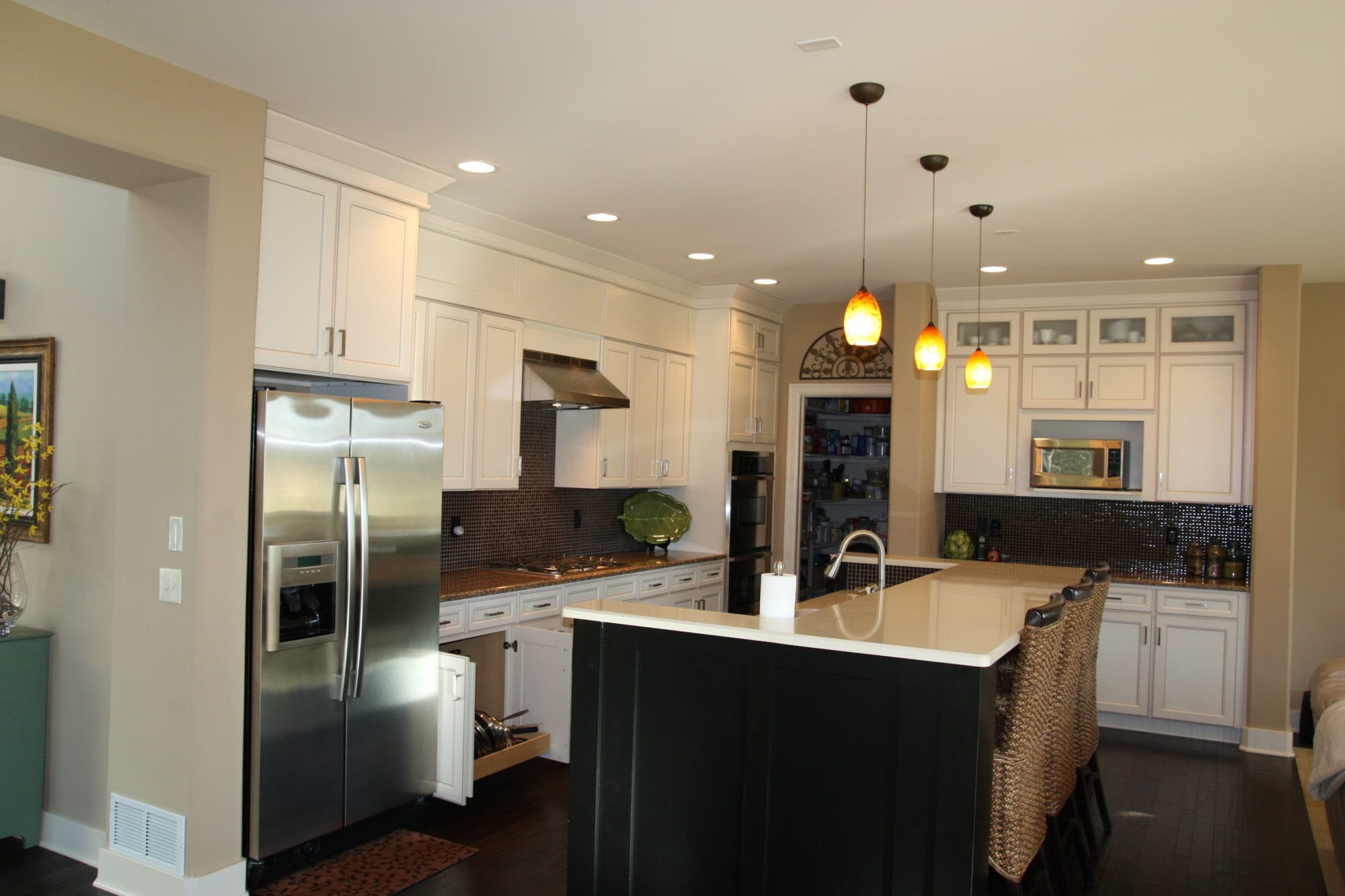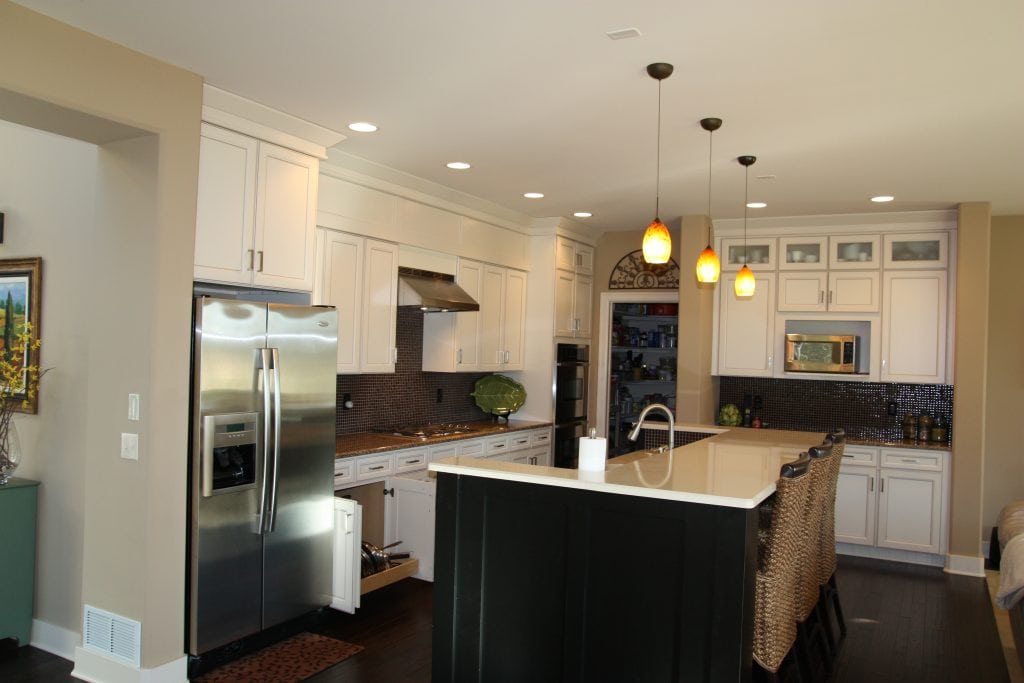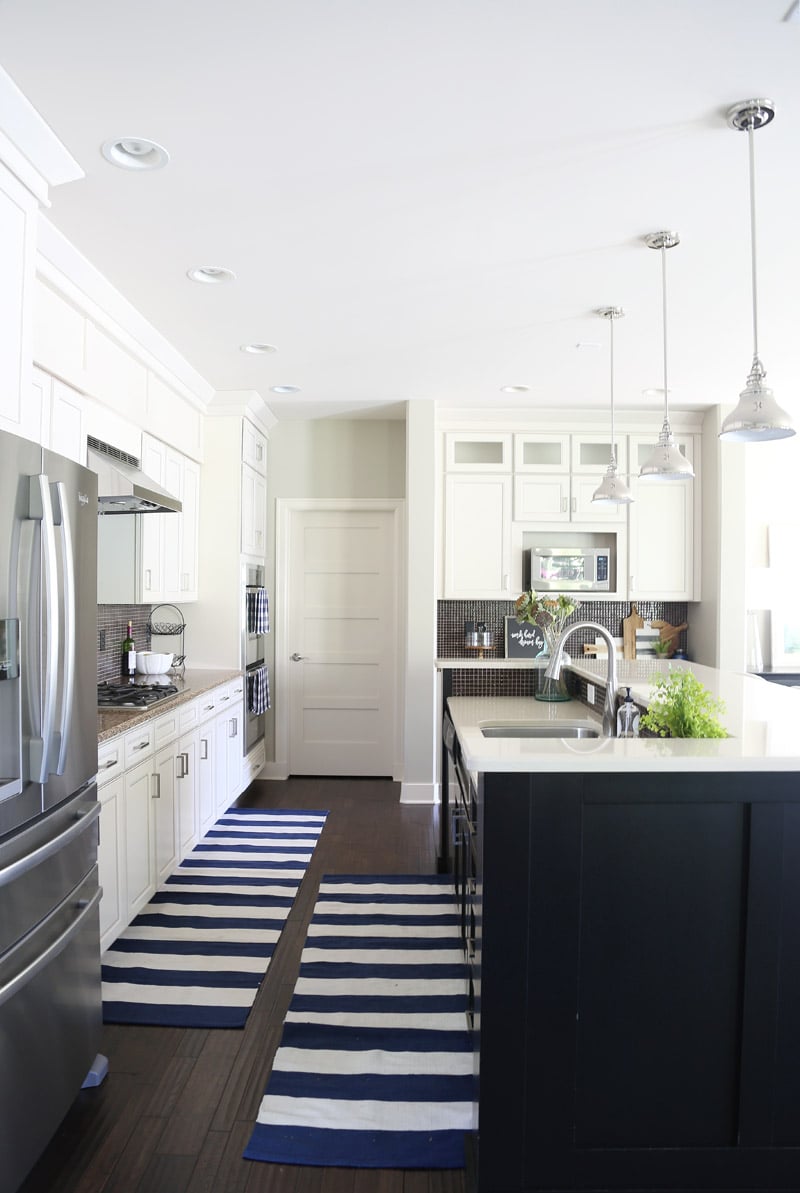 Our master bedroom recently received a few updates, including a little sitting area. I still have a lot of work in here, but it's definitely getting closer. Maybe I'll finally paint the ceiling white in 2017, like I've been wanting to do since the day we moved in.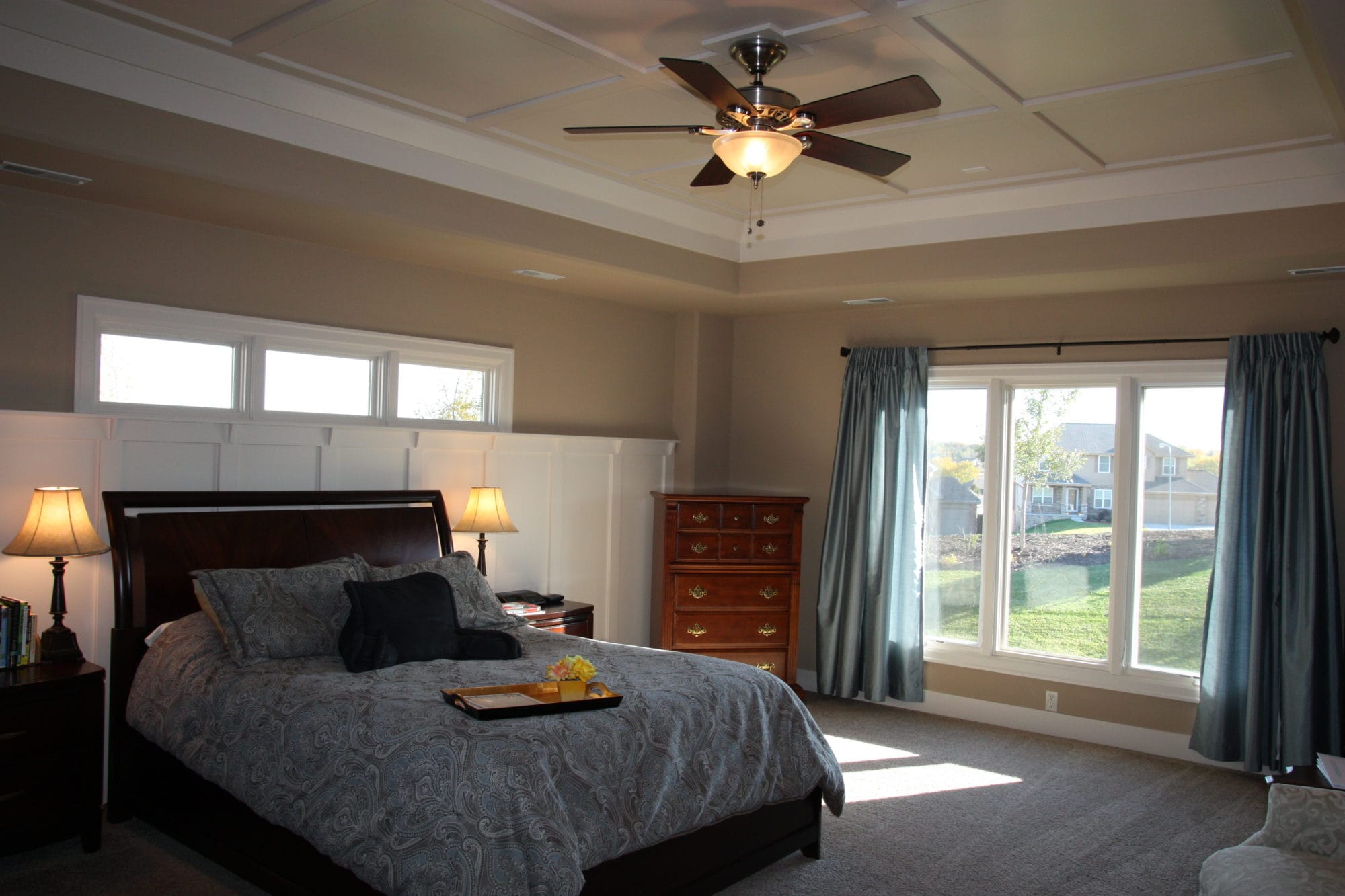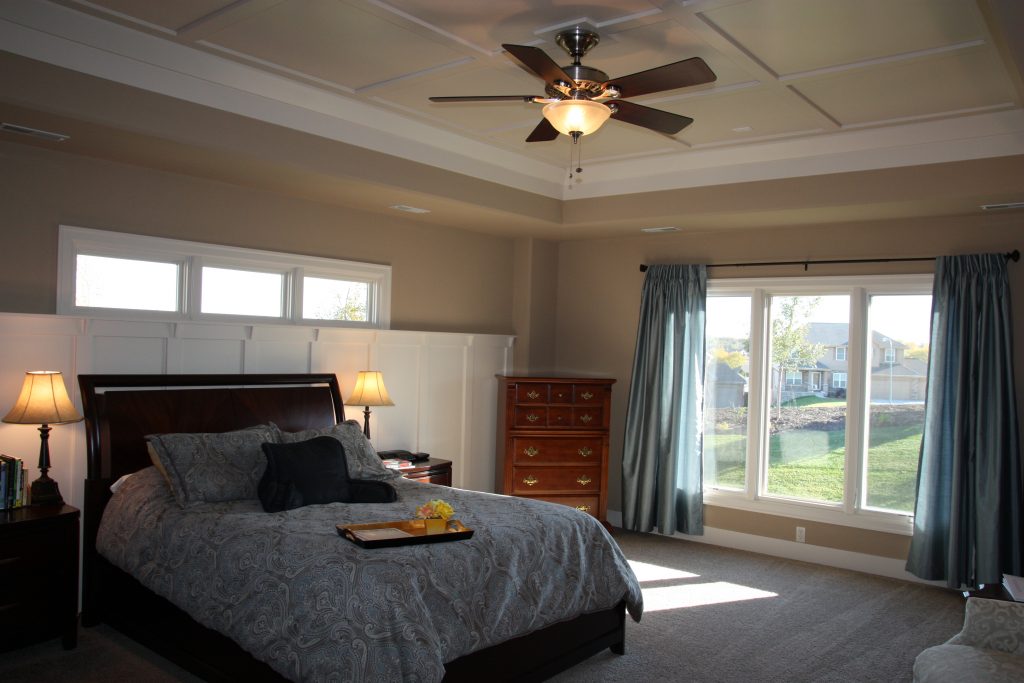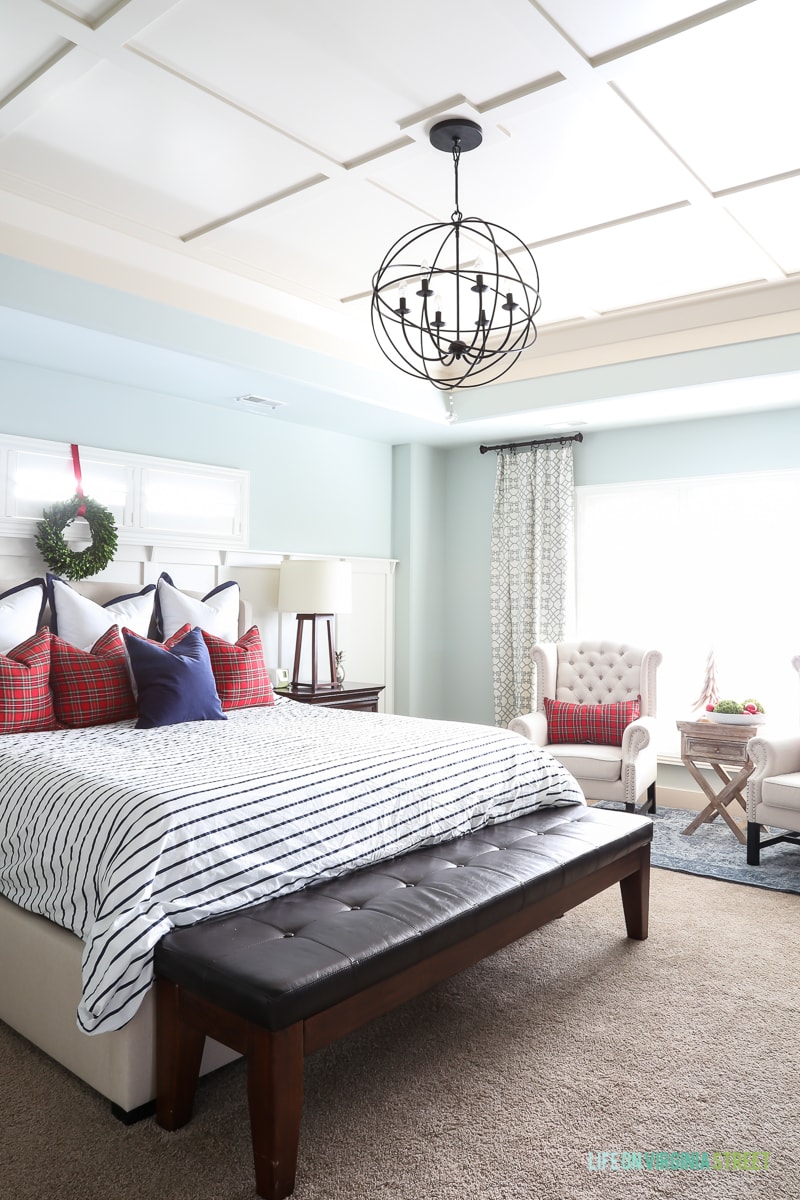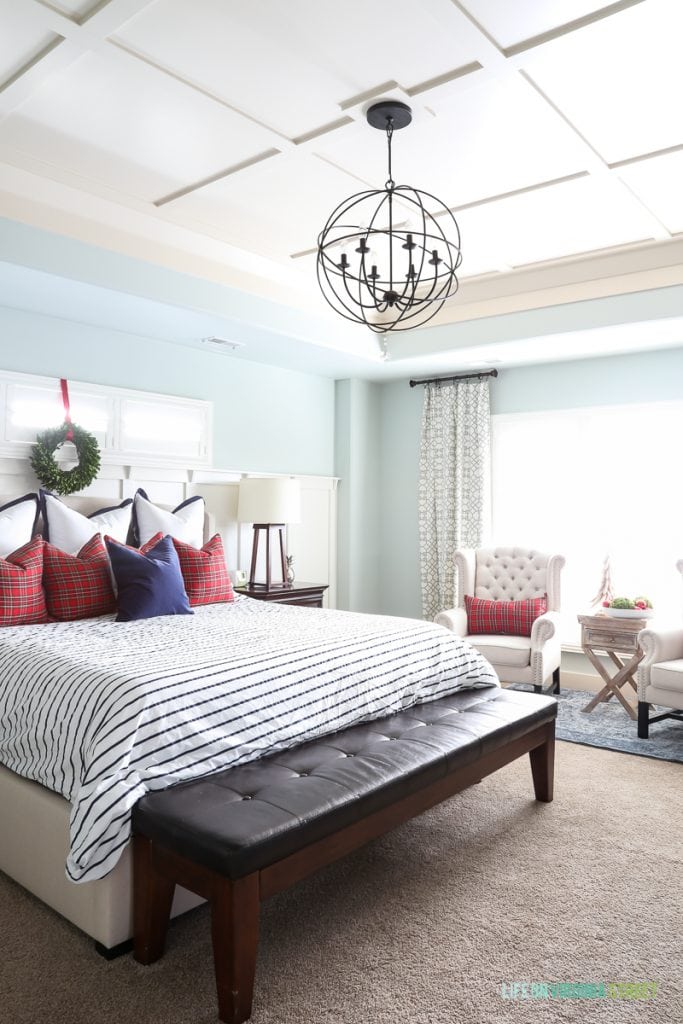 Lastly, our powder bathroom has been completely renovated in the last six weeks. I'm hoping to share the full reveal with you tomorrow but there is a chance it may get pushed off until after Christmas. But, it's one of my favorite updates to date!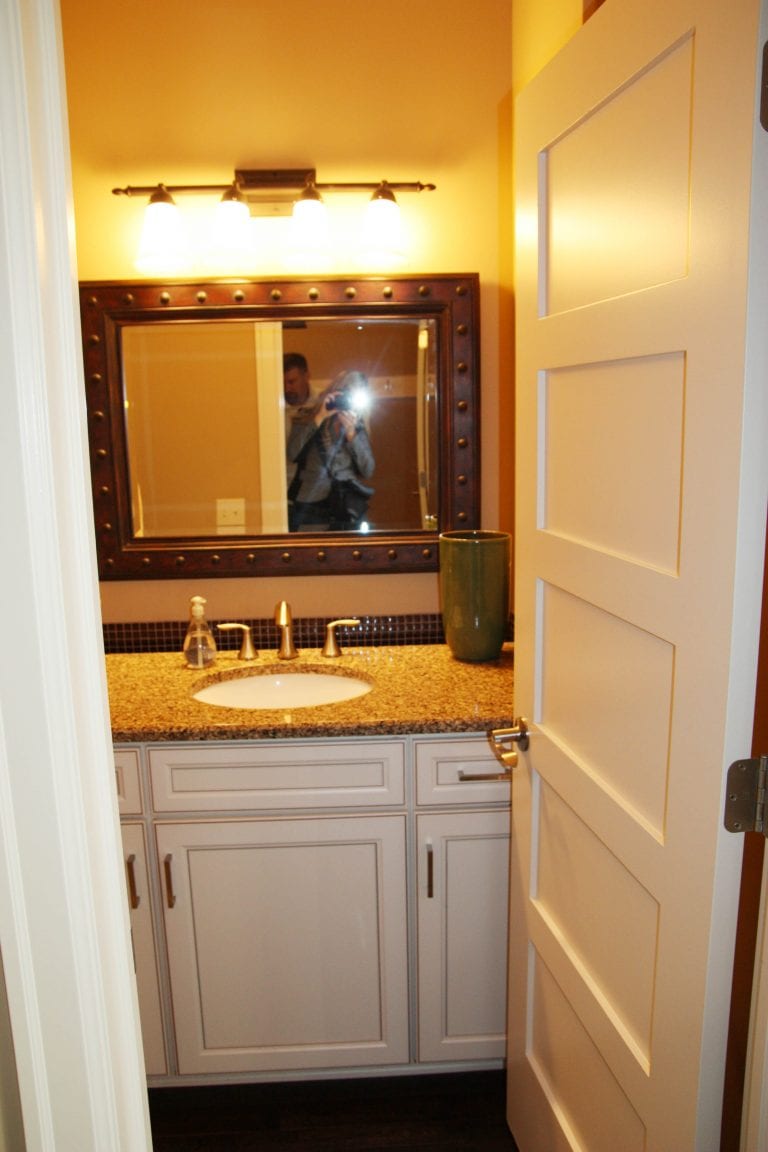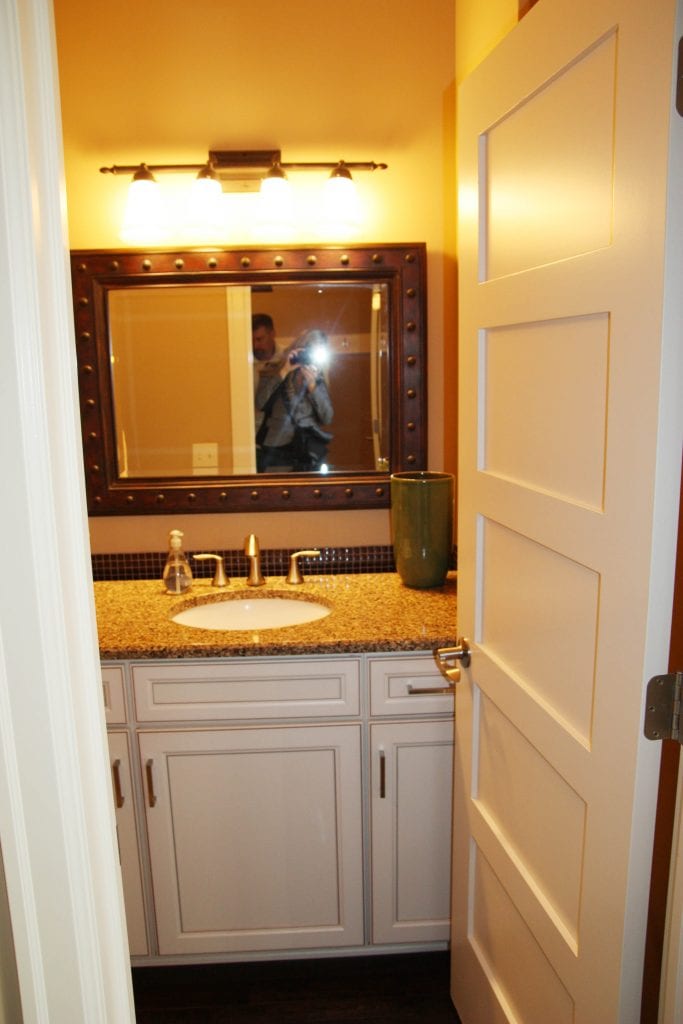 Yeah, get excited because it is GOOD!!! Those sconces (and the chandelier I added) are epic. More details soon – I promise!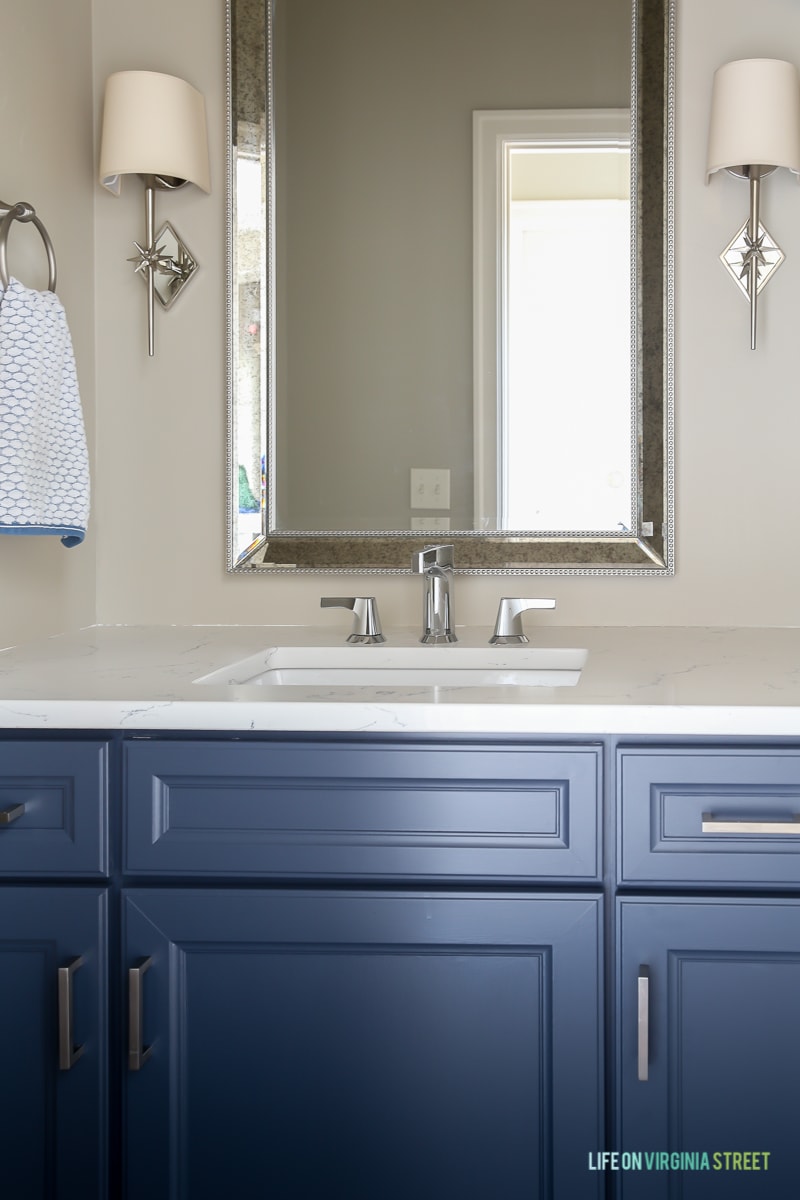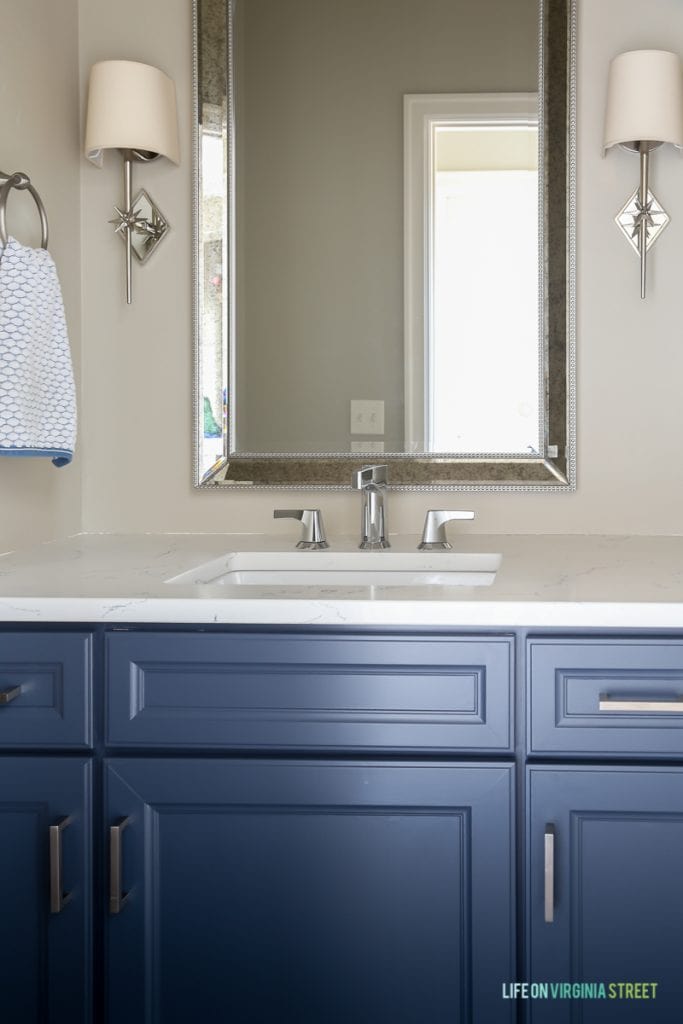 As far as the other rooms in our home go, we didn't make too many changes this year. But to see more of those rooms or for even more details on some of those I shared today, be sure to check out our one year, two year, and three year anniversary posts to see progress over the years. To see all of our paint colors, be sure to check out my Paint Colors.
If you would like to follow along on more of my home decor, DIY, lifestyle and other posts, I'd love to have you follow me on any of the following:
Pinterest / Instagram / Facebook / Twitter / Google+
disclosure: some affiliate links used