These are my favorite easy and healthy homemade popsicles that I'm sure you will love to!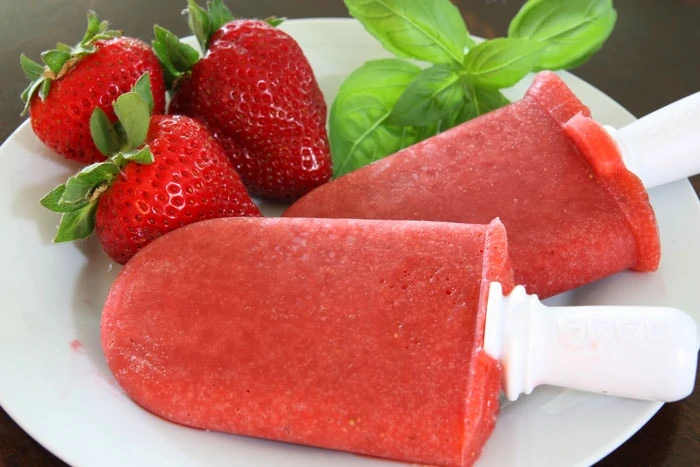 A few weeks back, I mentioned our recent love of homemade healthy popsicles. Today I'm going to share some of the made-up recipes we've tried and how we liked each of them.
For each of these recipes, we used our Zoku and Magic Bullet (a blender or food processor would work as well).
First up was our original recipe which ultimately ended up being my favorite creation in the long-run. We used fresh blueberry, fresh pineapple (leftover from my DIY Fresh Pineapple Vase), coconut milk and Malibu Rum for the adult version.
Here are the fresh ingredients prior to being blended in the Magic Bullet. In all the recipes outlined below, I tried to keep an even ratio of ingredients (except where otherwise noted). Basically, enough of each batch to fill the three popsicle molds each time.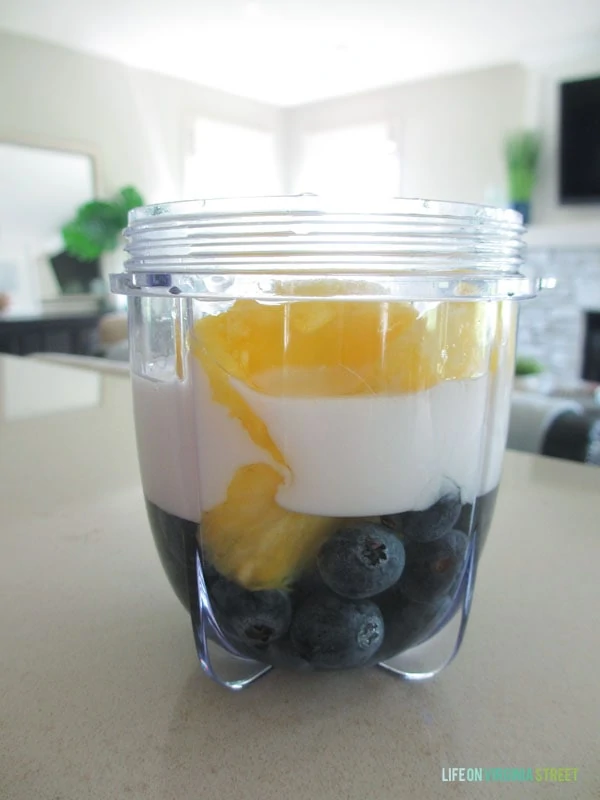 You simply pour your pureed mixture into the Zoku machine, let it sit for about 7 minutes and you have three ready-to-serve tasty popsicles! The version we have then can make an additional six popsicles before it has to be re-frozen again. It ends up being the perfect amount for us on hot summer days!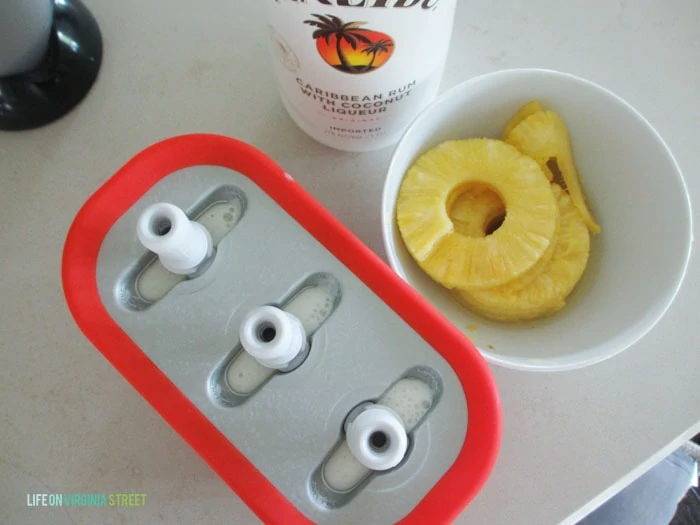 Here is a shot of the finished blueberry/pineapple/coconut version. So pretty and so delicious!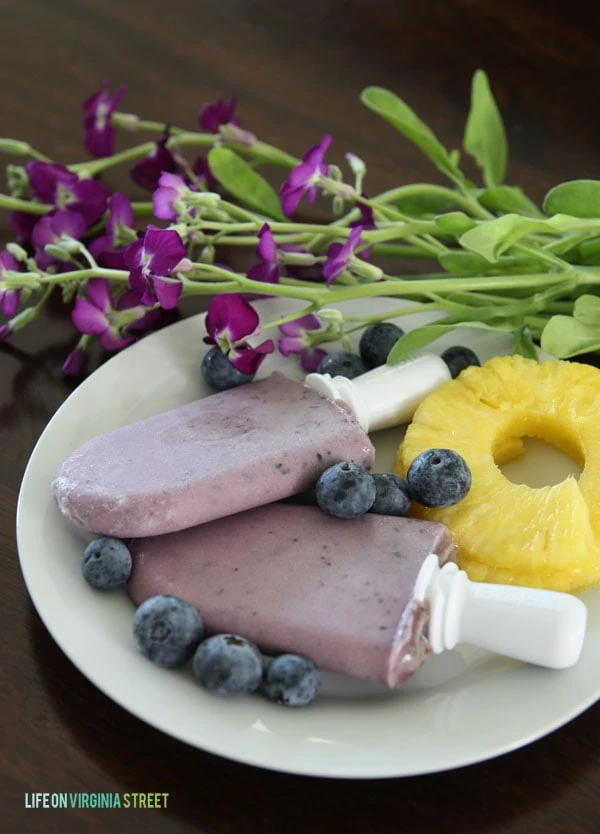 The next homemade popsicle we tried was a blend of fresh raspberries and fresh lime. Since I knew this would be a rather tart combination, I added 2 Tbsp of coconut milk to make it a bit creamier. In the end these were still very tart but also very refreshing!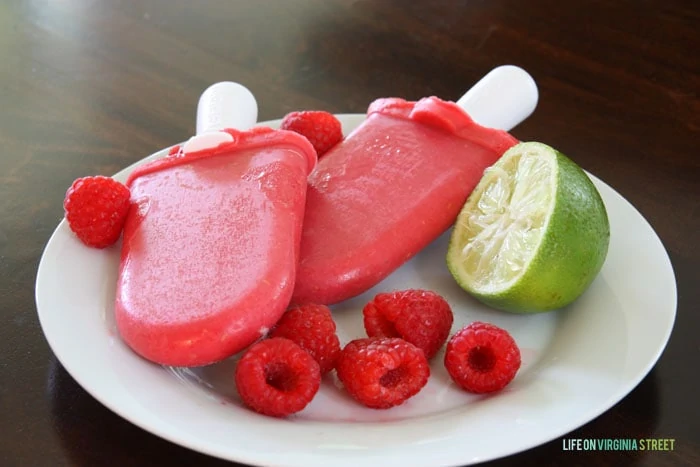 The next combo was my second favorite. This was much like the first recipe, but without the blueberries. I did an almost even ratio of fresh pineapple to coconut milk and then I spiked it with Malibu Rum again. It tasted a lot like a pina colada!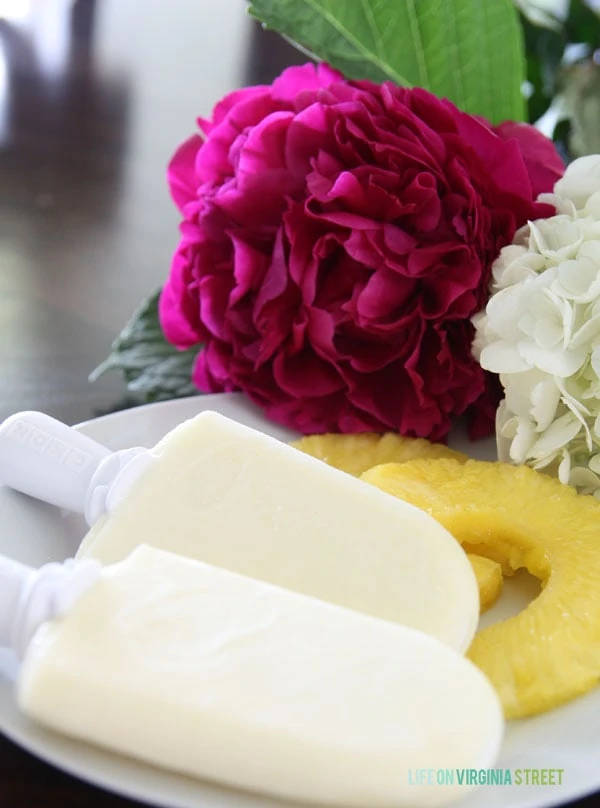 The last combo we tried was fresh strawberries with two basil leaves thrown in (and some vodka for the adult versions). This one was very fruity and good, but I'm not convinced I loved the addition of the basil (even though I know this is a hot combo right now). Next time I would probably mix the strawberries with coconut milk for a more creamy version of this frozen treat!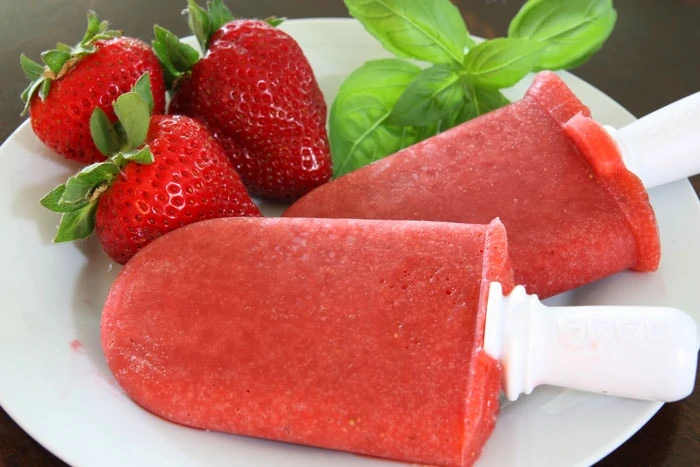 It has been so fun to make fresh homemade popsicles on a whim, especially as the weather has really gotten a lot warmer recently. This is obviously a really easy way to get your servings of fruit in on any given day without adding any additional sugar to your diet (like most of the grocery store versions). I also love that if you have fresh fruit that is starting to wilt and/or not be quite so fresh any longer, you can still put it to use in a fun, sweet treat!
I can easily say our Zoku has been well-worth the investment so far. I'm eager to try a layered/striped look and to try some ingredients other than fruit. I'll be sure to share any new (and favorite) frozen recipes we try over the coming weeks!
If you would like to follow along on more of my home decor, DIY, lifestyle and other posts, I'd love to have you follow me on any of the following:
Pinterest / Instagram / Facebook / Twitter / Bloglovin' / Google
disclosure: affiliate links used