I am sharing a collection of Darlana Pendant light copycat options that all cost much less than the original! So many great designer inspired options for all budgets!
I am super excited to share today's post with you. After months and months of searching, I've finally found really good Darlana Pendant Light copycat and look for less options! Typically when I write a lighting look for less post, I share five different finds. But, this seemed worthy of a standalone post!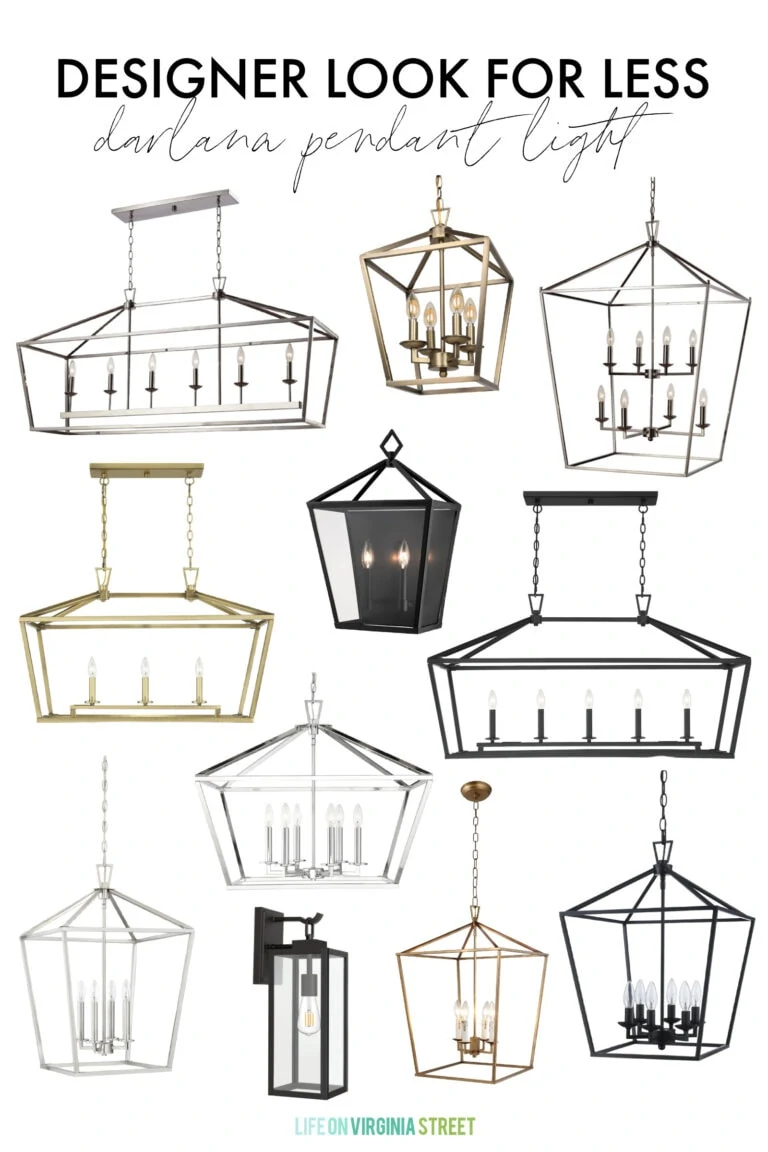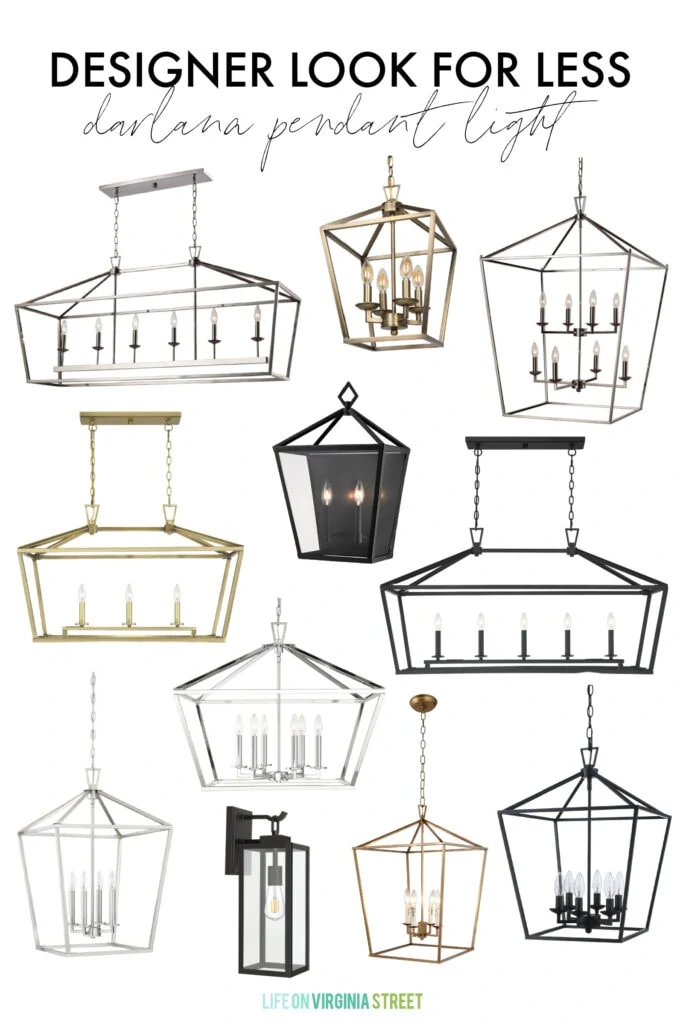 This post was originally published on 2/2/17 but I have updated it today to include additional information, as well as new and improved options that are still in stock! This post contains affiliate links for your shopping convenience. Click here to read my full disclosure policy.
Before we jump into the look for less options, I wanted to share examples of both the original Darlana pendants and the alternatives around our home!
As you may know, I have the Visual Comfort Darlana Linear Pendant (in Polished Nickel) in our dining room, and I am completely obsessed with it. But to be honest, it was crazy expensive and a total splurge as far as home decor items are concerned. However, it's a total show-stopping statement piece in the dining room, and I haven't regretted buying it yet!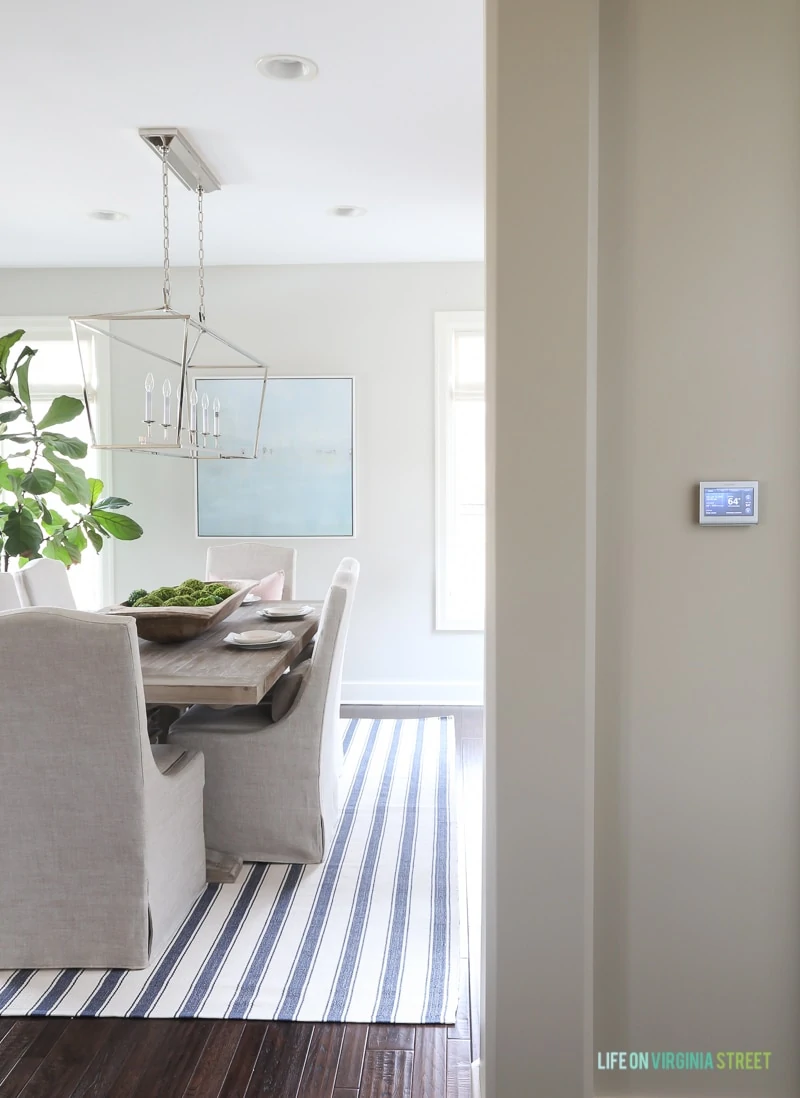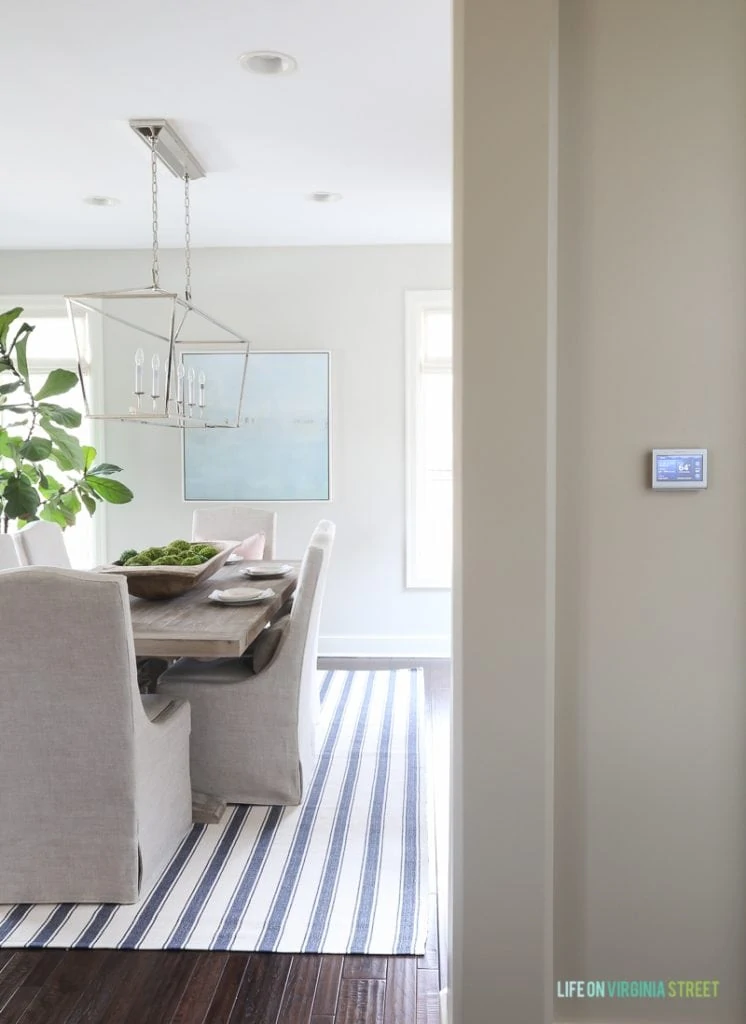 DINING ROOM SOURCES: Linen Dining Chairs | Dining Table | Striped Rug | Visual Comfort Darlana Linear Chandelier | Art | Dough Bowl
Here's another angle from a more updated version of the space.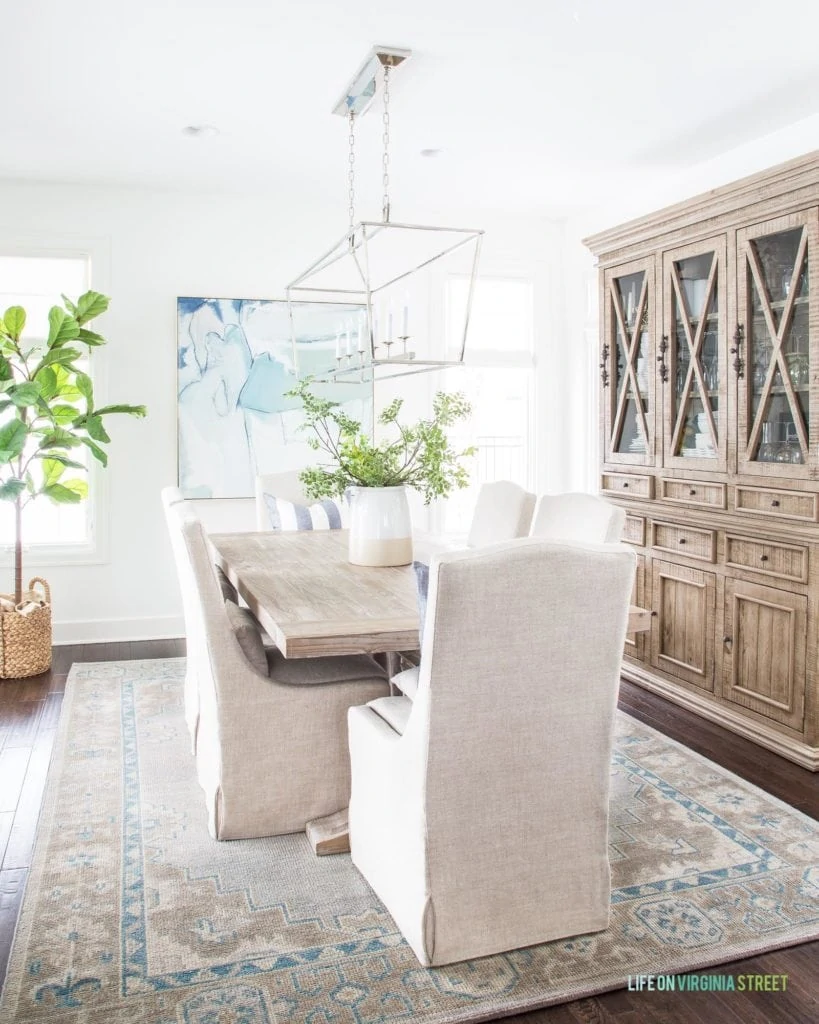 DINING ROOM SOURCES: Dining Table | Linen Dining Chairs | Vintage Style Rug | Hutch | Chandelier | Wide Stripe Pillows | Faux Greenery | Vase | Faux Fiddle Leaf Fig Tree | Abstract Art
It's sold at multiple retailers, sometime under different names. They even sell it at Restoration Hardware under the name 19th C. English Openwork Linear Pendant. I guess it sounded fancier that way 😉 Regardless of where it was sold though, the cheapest I could ever find it was around the $1,000 mark (and that typically didn't include the freight shipping that was required). Definitely not a bargain purchase!
In our entryway, we added the small Darlana pendant light about two years ago and I couldn't be happier with it! This is the Polished Nickel Finish. I will be the first to admit. The quality of the Visual Comfort Darlana lights is far superior to the alternatives. You can just tell they are incredibly well made and much more substantial than the alternatives. It was funny because when Kurtis hung this light in our entryway he said "FINALLY. Why can't you buy lights like this all the time." Haha! And then I told him the price. He now fully understands why, although often a nightmare to install, there is sometimes a reason I go the cheaper route 😉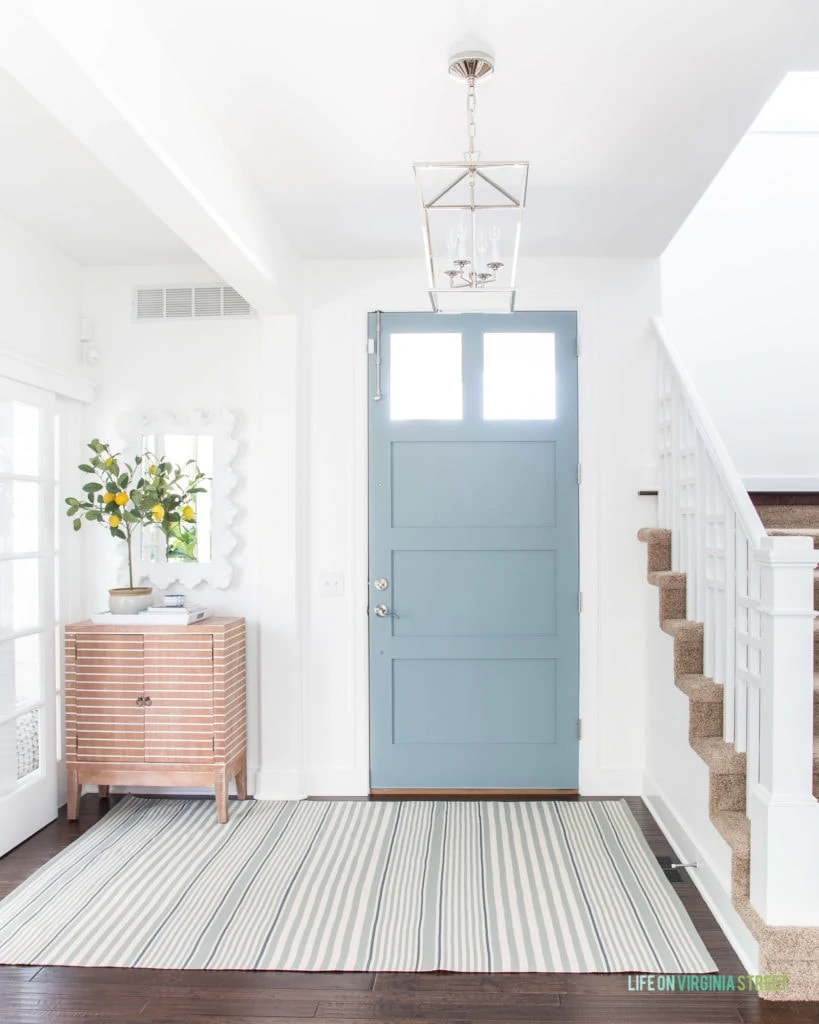 ENTRYWAY SOURCES: Striped Indoor/Outdoor Rug | Lantern Pendant Chandelier | Striped Wood Cabinet (also available here) | Mirror | Faux Lemon Tree | Door Color: Benjamin Moore Water's Edge
However, in our lesser seen mudroom, I used one of the copycat options I feature later in this post in the Antique Silver Leaf finish! This would about the equivalent size of the medium Darlana.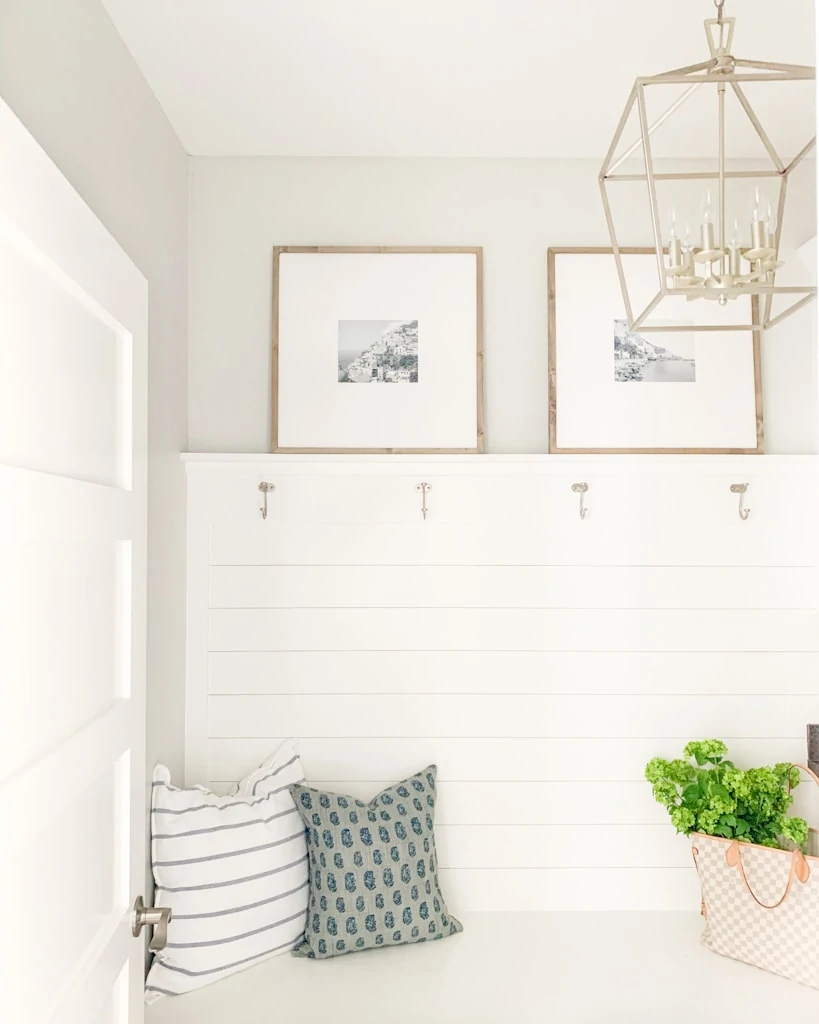 MUD ROOM SOURCES: Lantern Chandelier | Striped Pillow | Similar Paisley Pillow | Gallery Frames | Faux Viburnum Stems (similar here)
Darlana Linear Pendant Look for Less
It seems like many of you love the Darlana look as much as I do, but agree the price on the original is insane. I get that! So, I'm really excited to share my latest find with you. Today I've finally found a look for less that legit looks like the real Darlana Pendant light! I present to you, the Carmen 6-Light Geometric Pendant. I also found an even more affordable option here that seems to get good reviews (it's just missing the signature triangle hooks)! Be sure to check this option if you need a gold finish. Be sure to also read my post on my review of the knock-off Darlana Pendant finishes.
Wow, right?! It comes in four gorgeous finishes, and the reviews are really great! Many of the other similar looks I've found in the past were missing a critical feature. And in most situations, that feature was the triangle hook shape at the top of each version of the lanterns. But this one delivers! The biggest difference with this option is the vertical bars that drop down for support.
If you're willing to spend more (but still quite a bit less than the cost of the original), I'd consider this option. It comes in four finishes, including a warm brass option. Since there isn't a gold version in the Carmen 6-Light Geometric Pendant, this is also an excellent option if that's the finish you're looking for. The biggest option in this fixture is that it's only 5-light versus 6-light.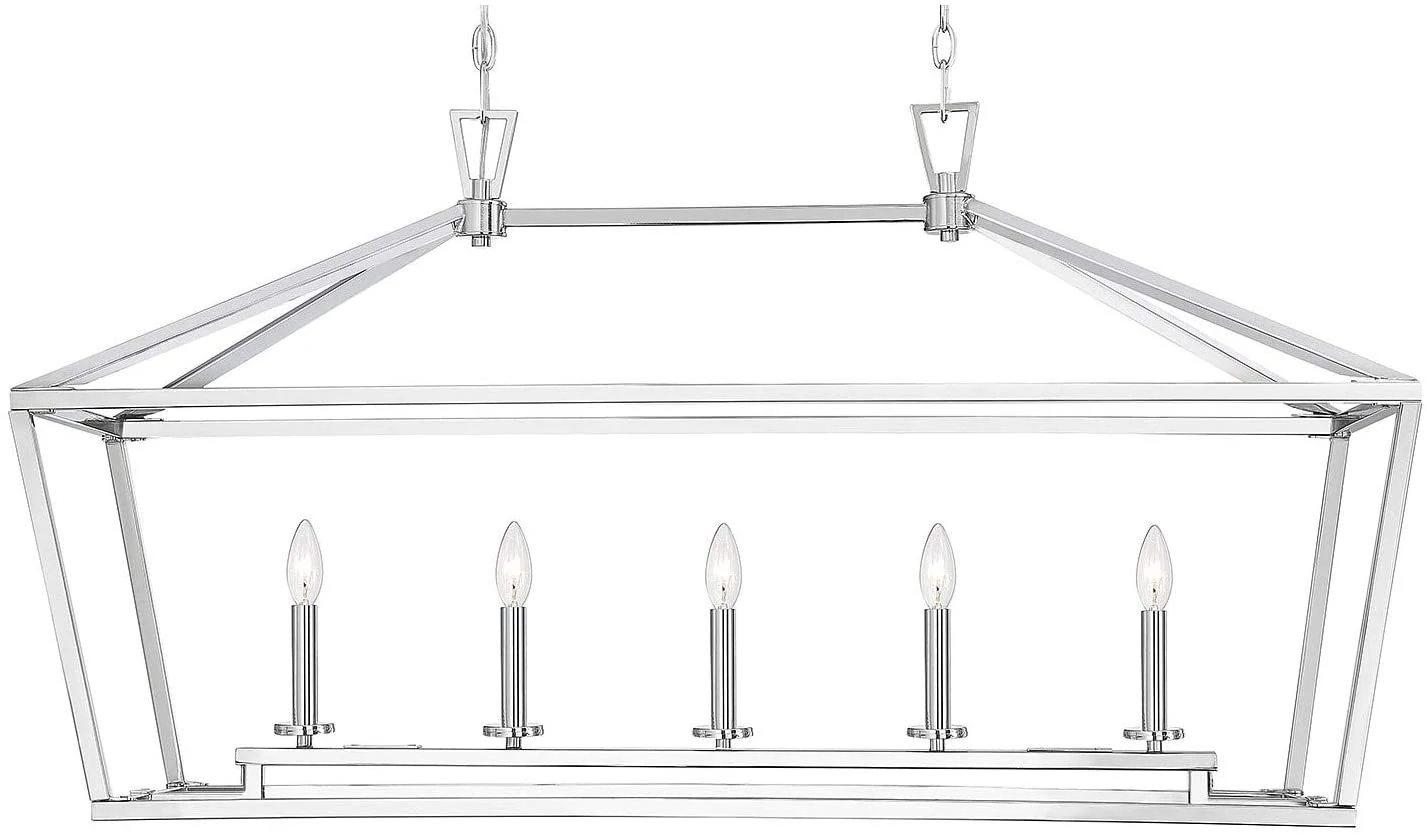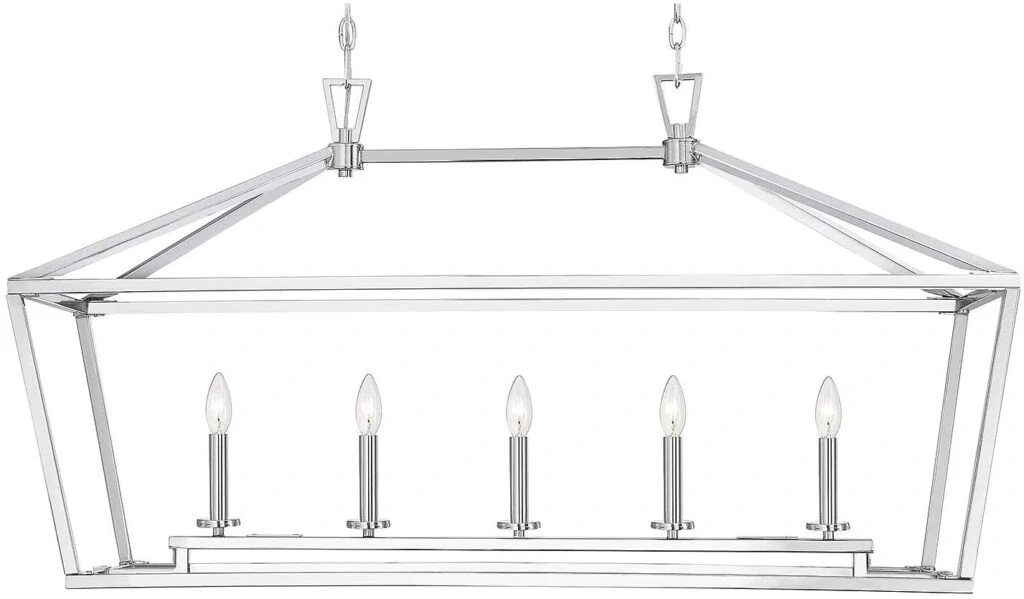 Darlana Pendant Look for Less
They also make the traditional lantern look (again, in four finishes). It is also available here, sometimes with additional finish options. Be sure to also read my post on my review of the knock-off Darlana Pendant finishes. If you're wanting a true gold lantern, I would go with this option or this option, depending on the size you're looking for.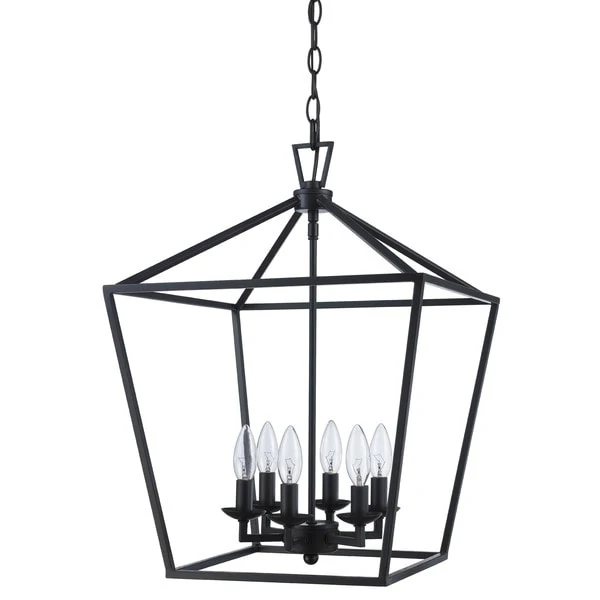 The smaller version look alike is even a better steal! Be sure to also read my post on my review of the knock-off Darlana Pendant finishes.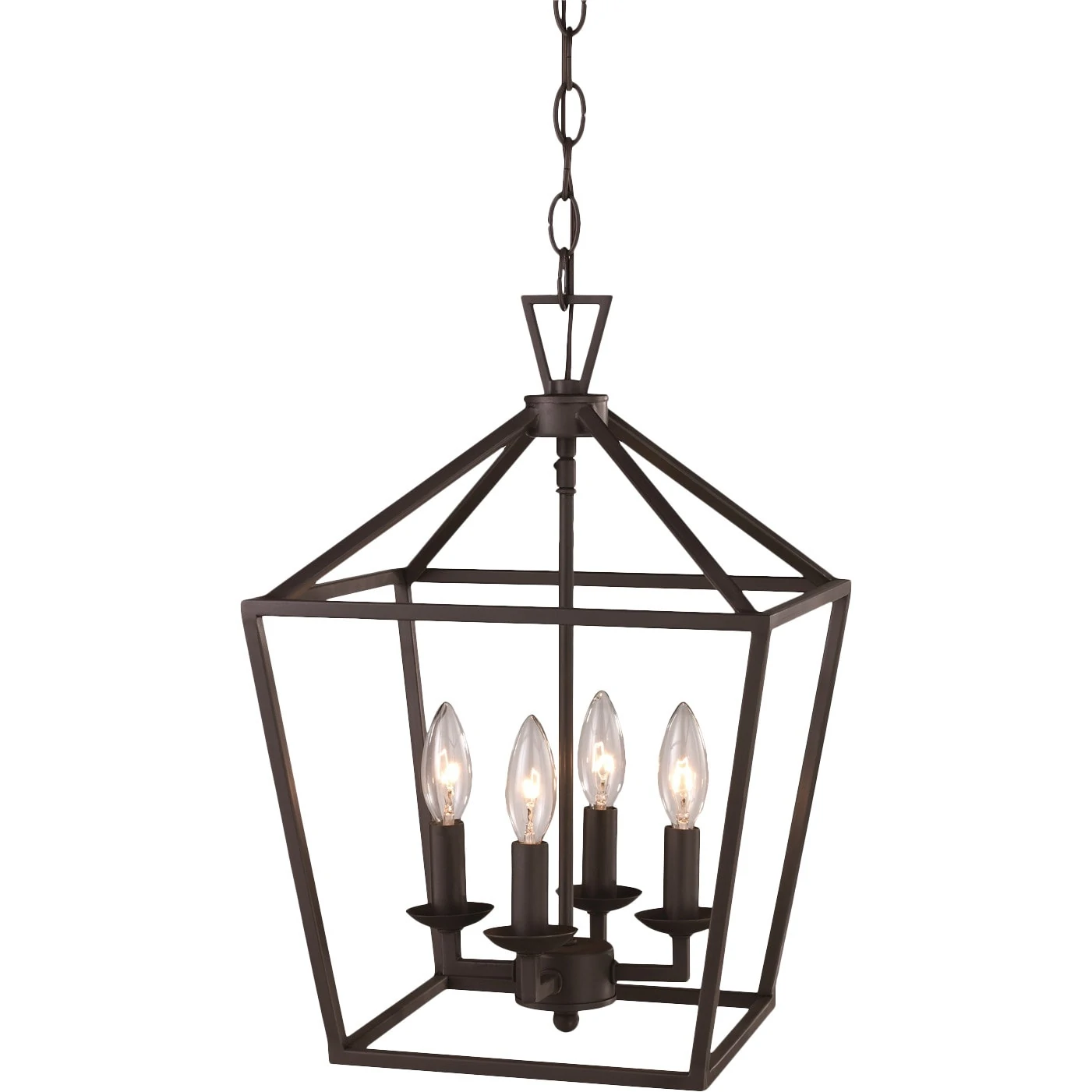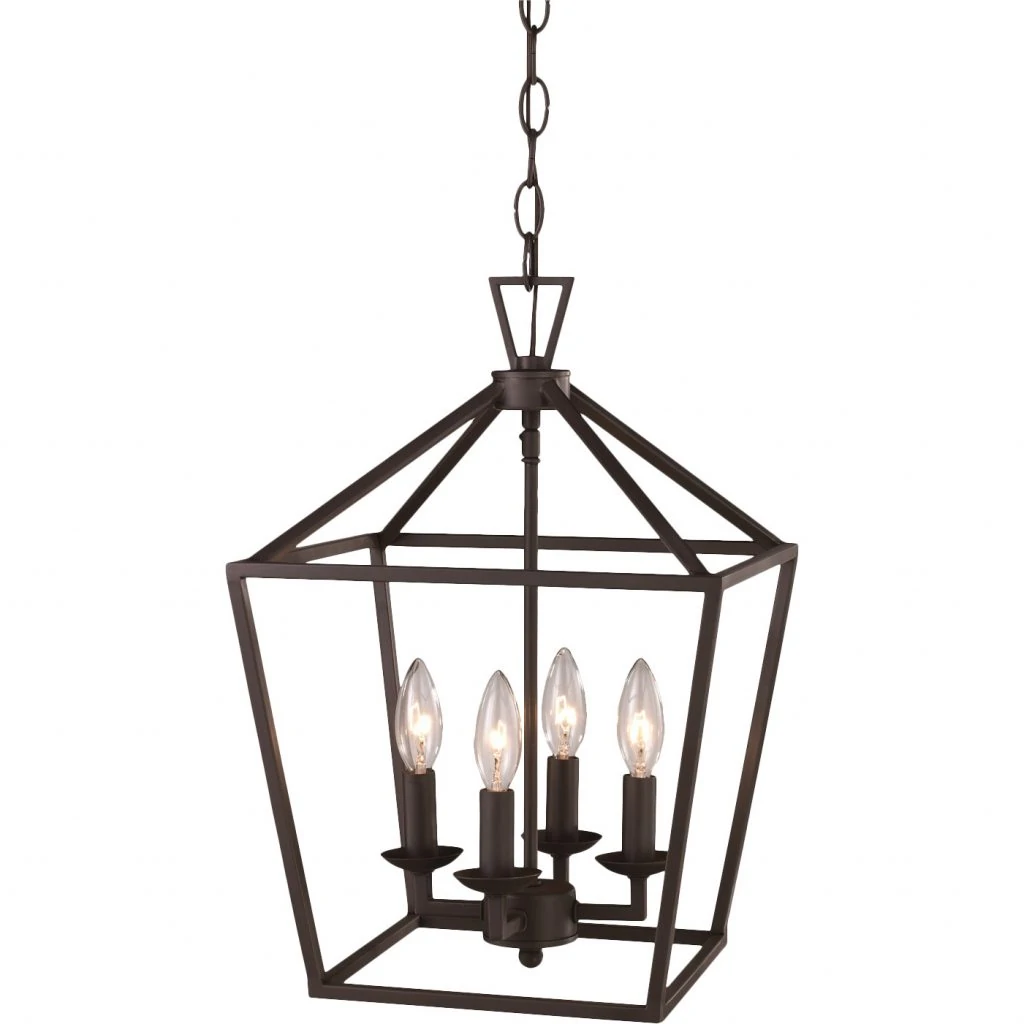 If you need a gold option, this 4-light chandelier is an excellent option and the reviews are great!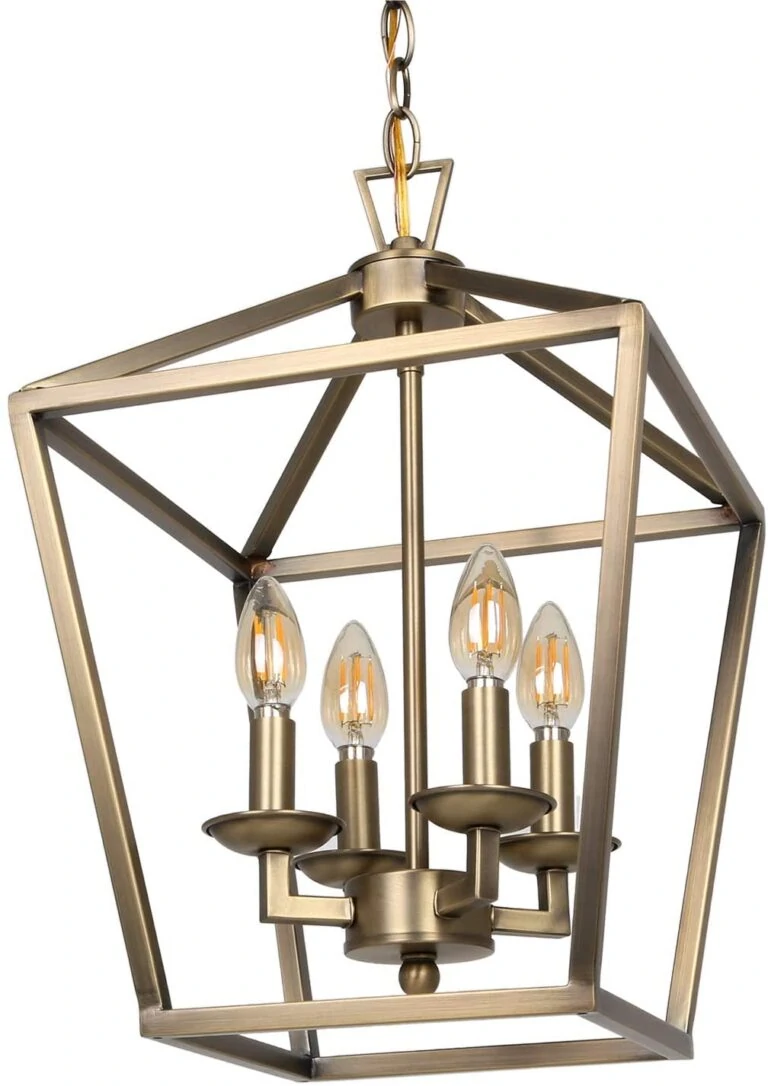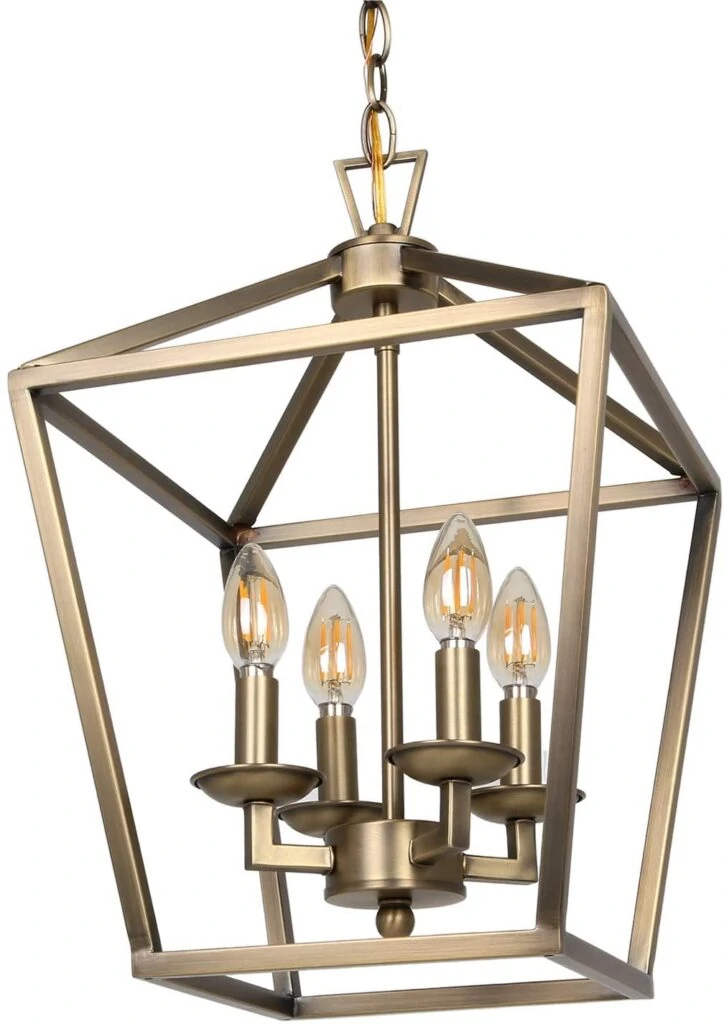 And if you're looking for a great alternative to the Visual Comfort Darlana outdoor wall lanterns, be sure to check out this option!
The Best Visual Comfort Darlana Pendant Look-Alike Lights
I've found a bunch more Darlana alternatives below. Honestly, the prices on these are all pretty unbelievable, as they're about a 75% savings from the original and the look is very similar! I wanted to give you a few other lighting options if you love the look as much as I do! I've also tried to include a variety of price points for all budgets.
Click any of the images below for more info and to be taken to the product listing (you may have to double-click on mobile). Please note most of these come in a variety of finishes as well.


So, what do you think of these stylish looks? Pretty legit lighting looks for less, right?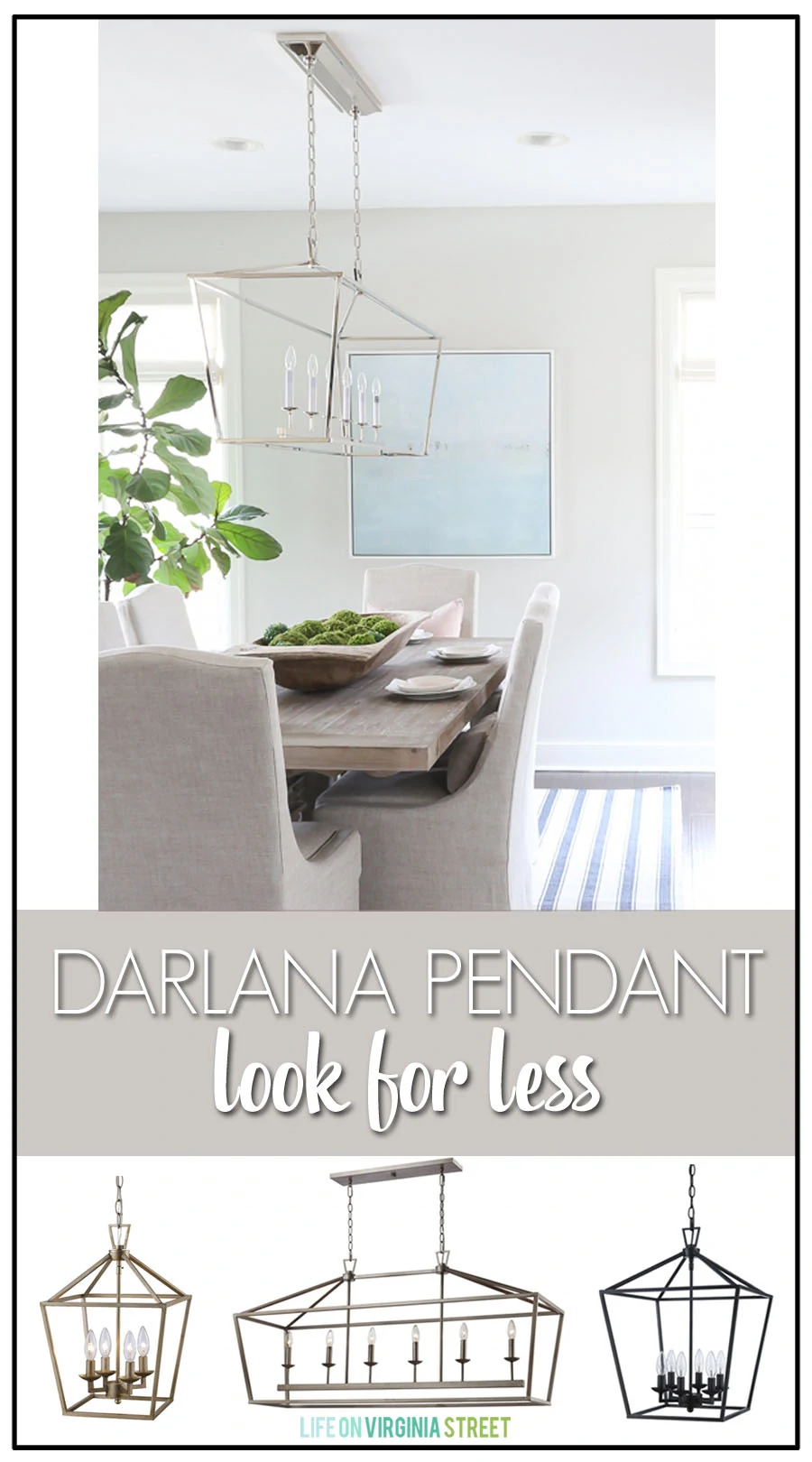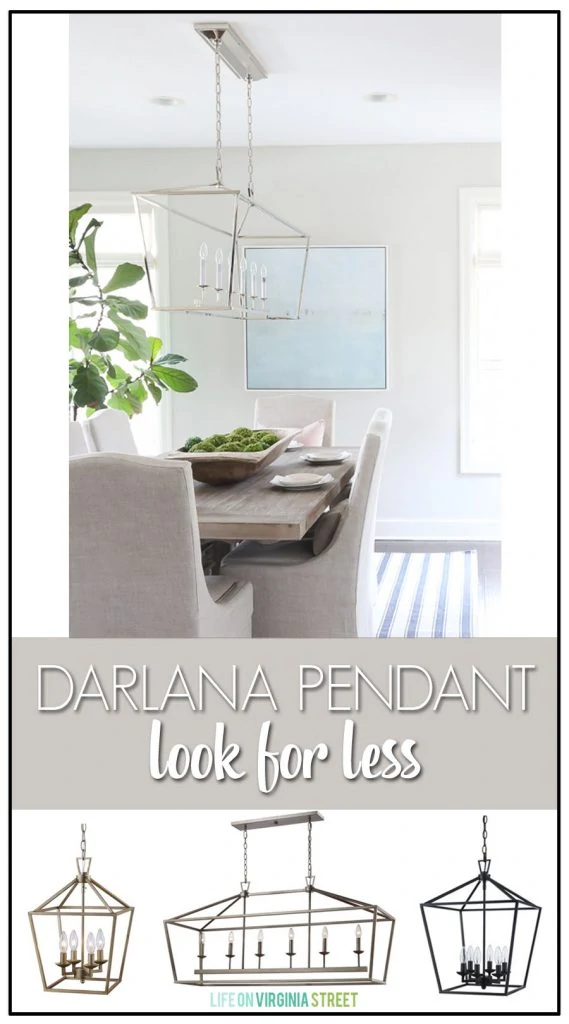 If you would like to follow along on more of my home decor, DIY, lifestyle, travel and other posts, I'd love to have you follow me on any of the following:
Pinterest | Instagram | Facebook | Twitter
disclosure: some affiliate links used