I love these new items for fall. Although I don't like the idea of cold weather approaching, this is my favorite time of year to buy new clothes. All summer, my office dresscode is super-casual, so we can wear whatever. However, after Labor Day we go back to upgraded business casual so I always have to dress up (I actually prefer to dress-up). Here are some of the cute items I saw yesterday.
Note to Mom: we need to try and figure out how to make this first one because I love it but refuse to pay $38 for it at J.Crew. Look how cute this belt is (it comes in four colors but I really like this color combo or the cream & black the best). I also included a photo of it with some clothes:

I also love the looks of these outfits from J.Crew:

I really like this suit at Ann Taylor Loft. The 3/4 sleeves on the jacket are my favorite part because they are just a little bit different than a typical suit. Although, I hope the pants come longer, because they look too short on this girl: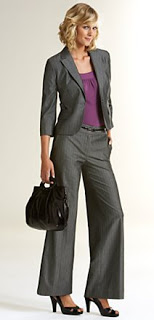 I bought these pants yesterday (in both black and brown) because they actually fit really well. Luckily I had a coupon because the husband always tells me that when I find some that fits I need to buy all the colors so I don't complain later that I didn't buy more. My way of thinking! These are really comfy and I love the trouser leg and cuff at the bottom: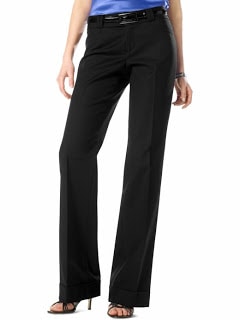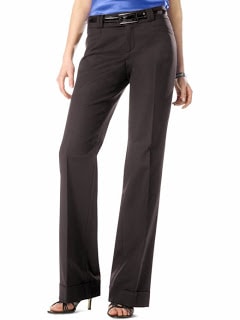 I also saw this top while at Banana Republic and I LOVE it. However, at $54 I think it is a little overpriced and will have to wait for it to go on sale. I thought it would look really cute under a suit jacket. It is hard to tell from the photo but the collar stands up really high and has cute little ruffles on it. I love the deep purple color of it too: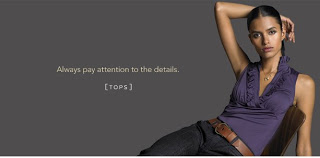 I also love these other looks from Banana Republic: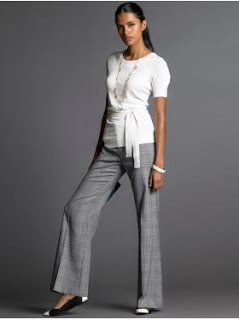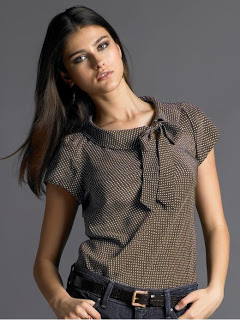 And the best news of all: Omaha is finally getting an anthropologie! It opens this fall in Regency.