I recently updated the guest bedroom in my house and here I will share with you  the soft blush toned fall pillows I made!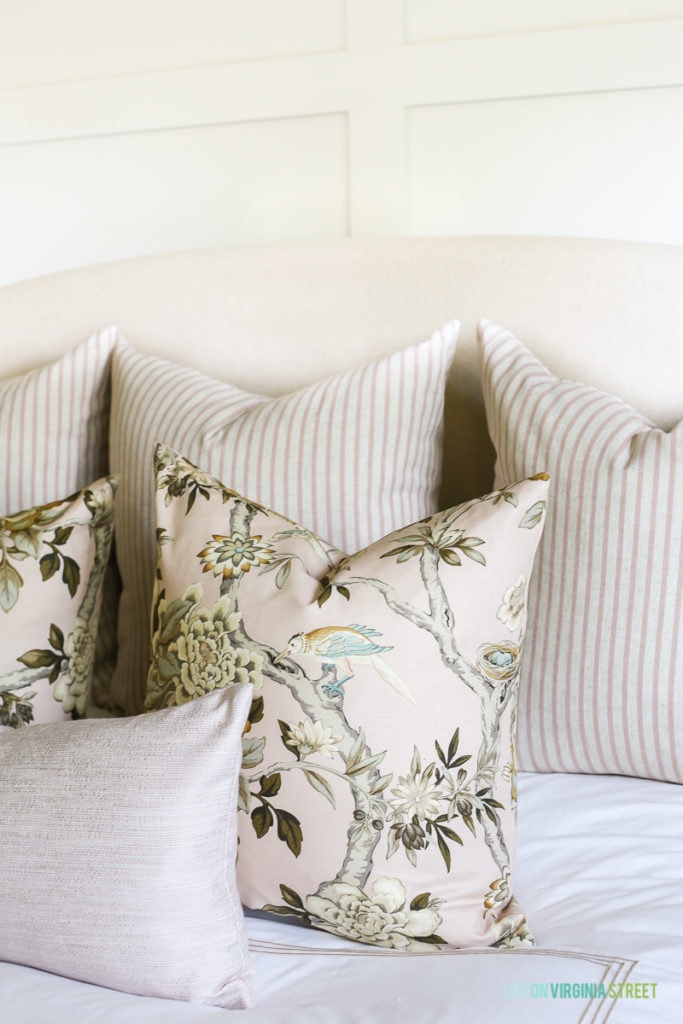 This post is sponsored by Waverly but the content and opinions expressed here are my own.
Today, I'm revealing one of our guest bedrooms that I recently updated with a feminine blush-toned look for fall.  I also made my own pillows for the room and I wanted to share with you why I make my own pillows!
So often, we all tend to decorate with what feels comfortable and/or what matches everything else in our home! You know I'm all about flow (and mostly only sticking with blues, greens and neutrals). But every once in awhile, I love to branch out and try new colors that I don't typically use – especially for a new season! For example, last year at Christmas, I went with bold reds and blacks – which is way outside my normal comfort zone. But I loved it for the season! I decided it was time to branch out and try a fun new color combo for fall.
DIY Pillow Tutorial
As you may know, I've been making my own throw pillows for years, using this DIY throw pillow tutorial. Sewing does not come naturally to me, but I can handle a basic throw pillow and it's made a huge difference while decorating over the years! Since I can make my own covers, I no longer feel that my pillow covers have to be used for years on end to get my money's worth! This allows me to swap my looks out frequently without feeling guilty. I'm guessing that's evidence by my pillow cover storage area 😉 I can't argue that I have a thing for pretty throw pillows!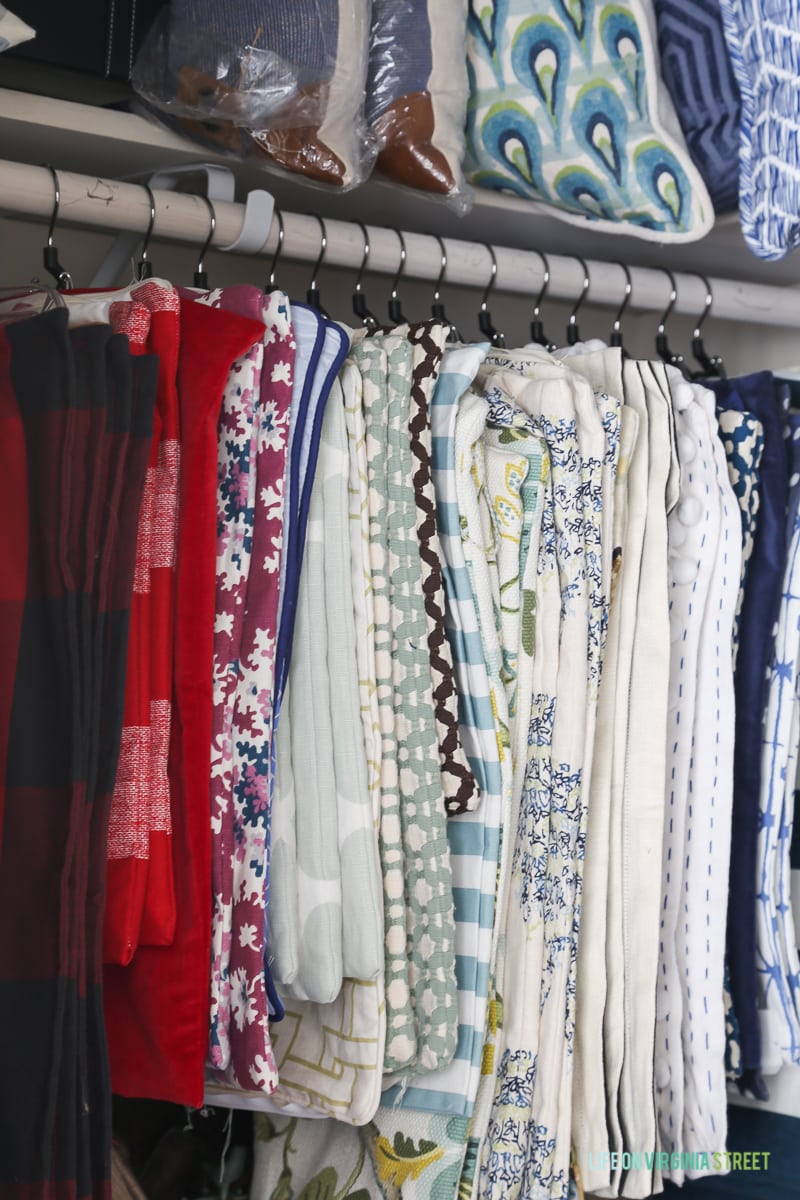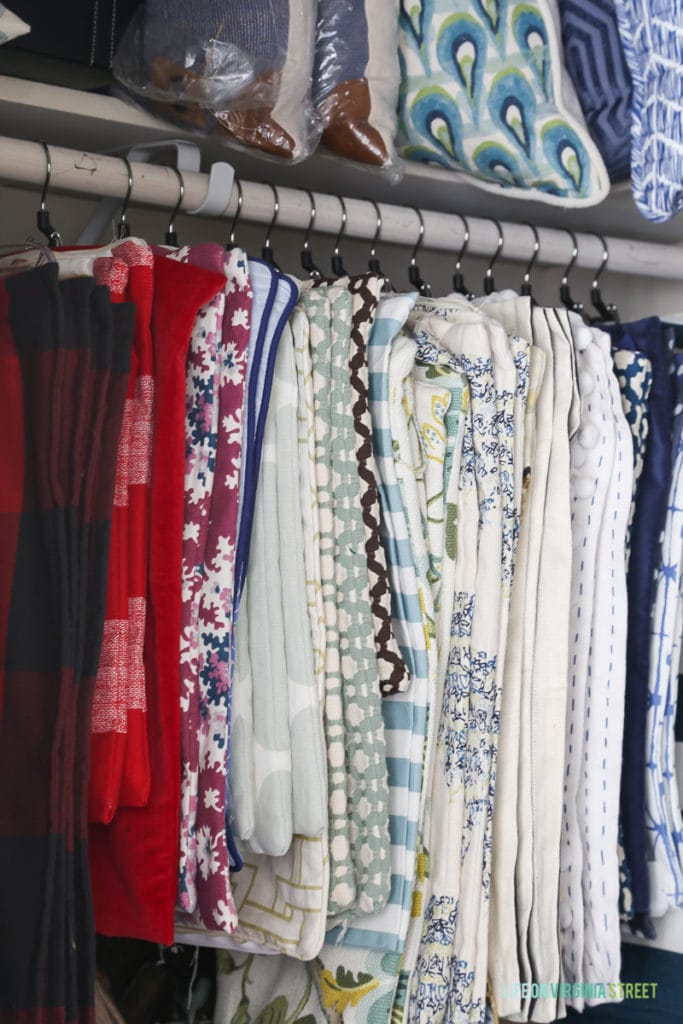 For my fall guest bedroom, I chose three Waverly fabrics: Harlow Stripe, Mudan and Abyss. They are all from the new Waverly Designer Series at JoAnn. You know I love a good stripe/floral/textured solid combo! I also loved the blushed-toned dusty pink color (which is so hot for fall this year!) in combination with the varying textures of each of the fabrics. I feel like these blush tones are the new neutral for fall this year and I wanted to give them a try. Especially since I had already tried the trend with shoes and clothing and loved it!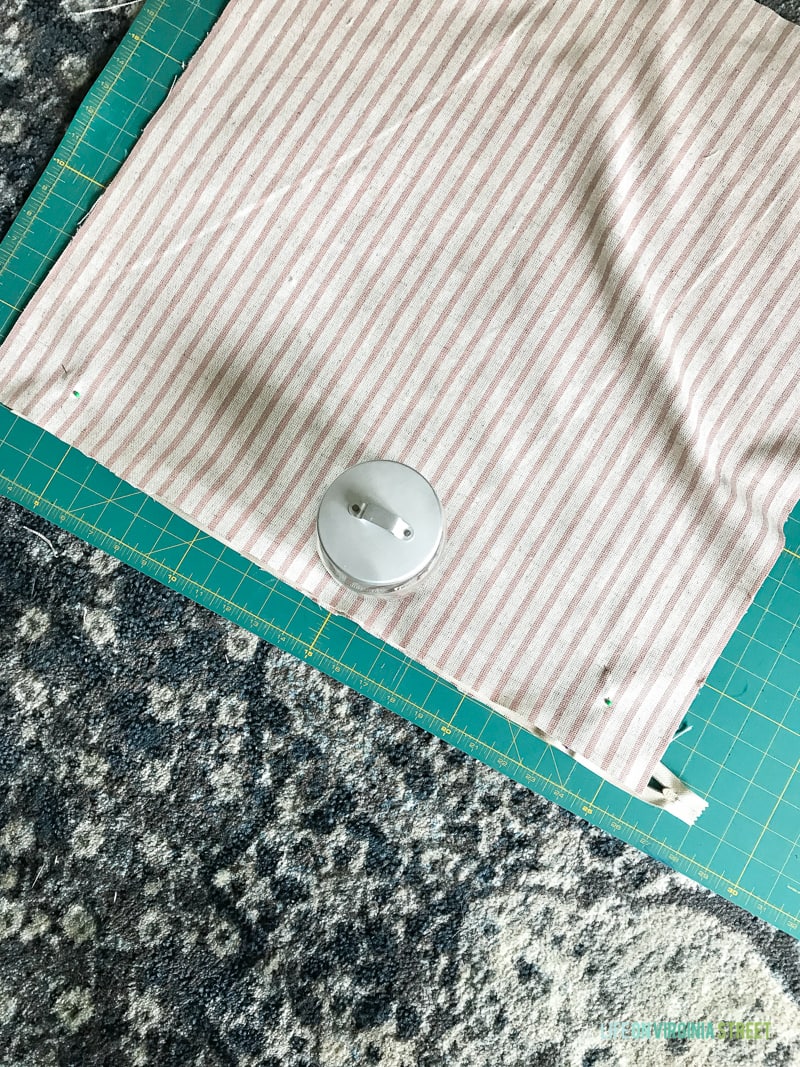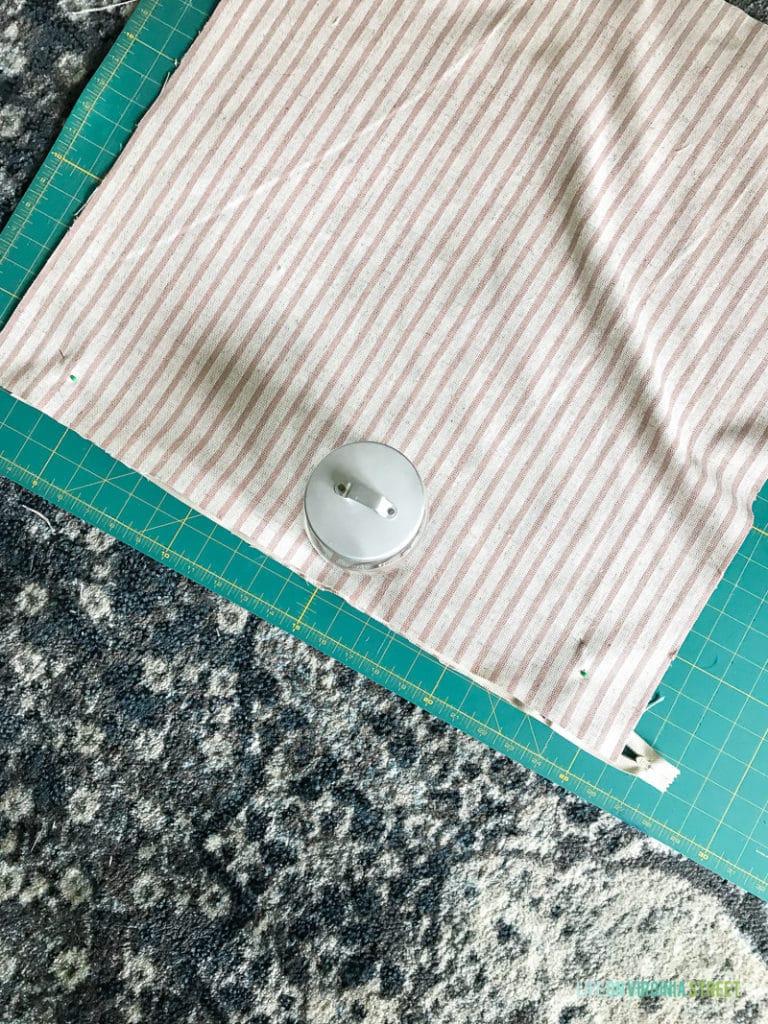 I made a total of six pillows following my DIY throw pillow tutorial. I prefer to make my own covers as much as possible not only for cost reasons as mentioned above, but because I love the fuller look I can create by customizing the sizes. For this makeover, I made 3 Euro pillows (I cut the fabric to 25″ squares for the 26″ pillows), two 22″ pillows (cut to 22″ squares) for 22″ pillows, and one 12×24 bolster (cut to those measurements).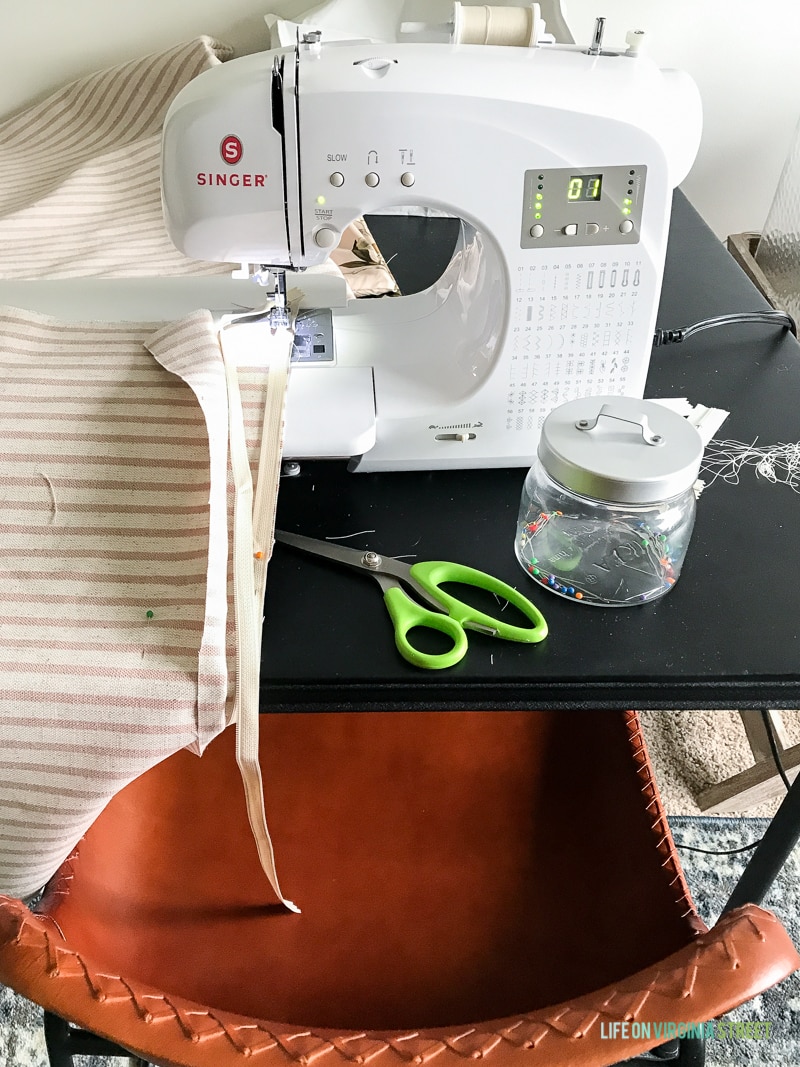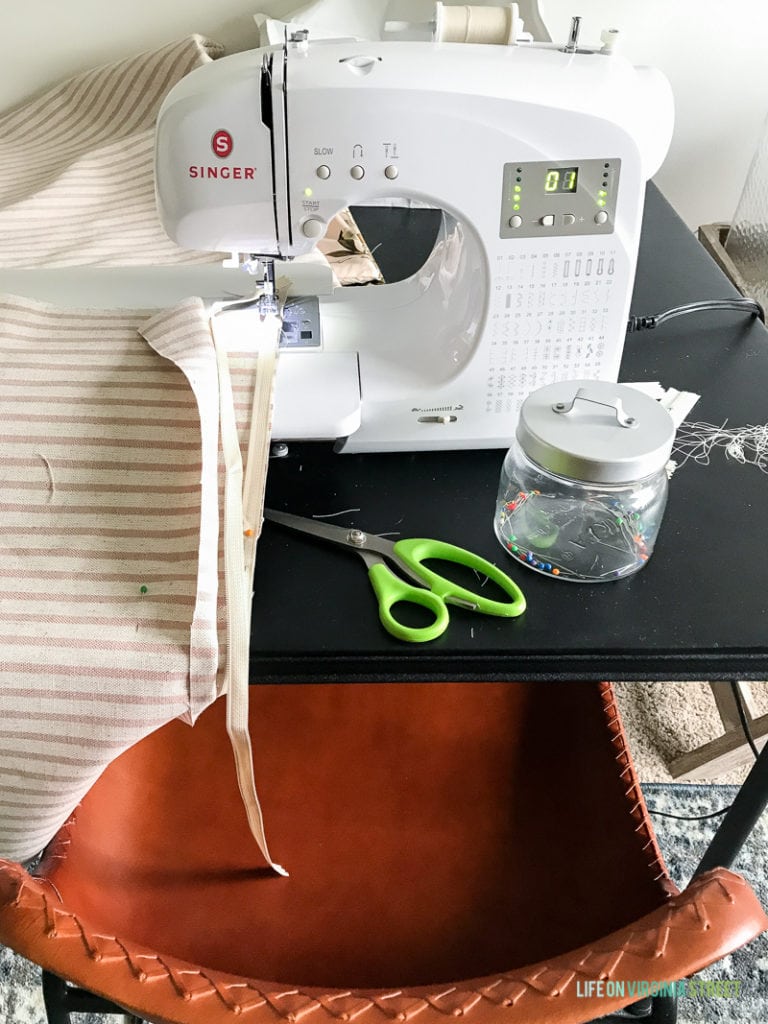 It was so fun to change up the look in this space for the season and to try a color I wouldn't necessarily gravitate towards for home decor!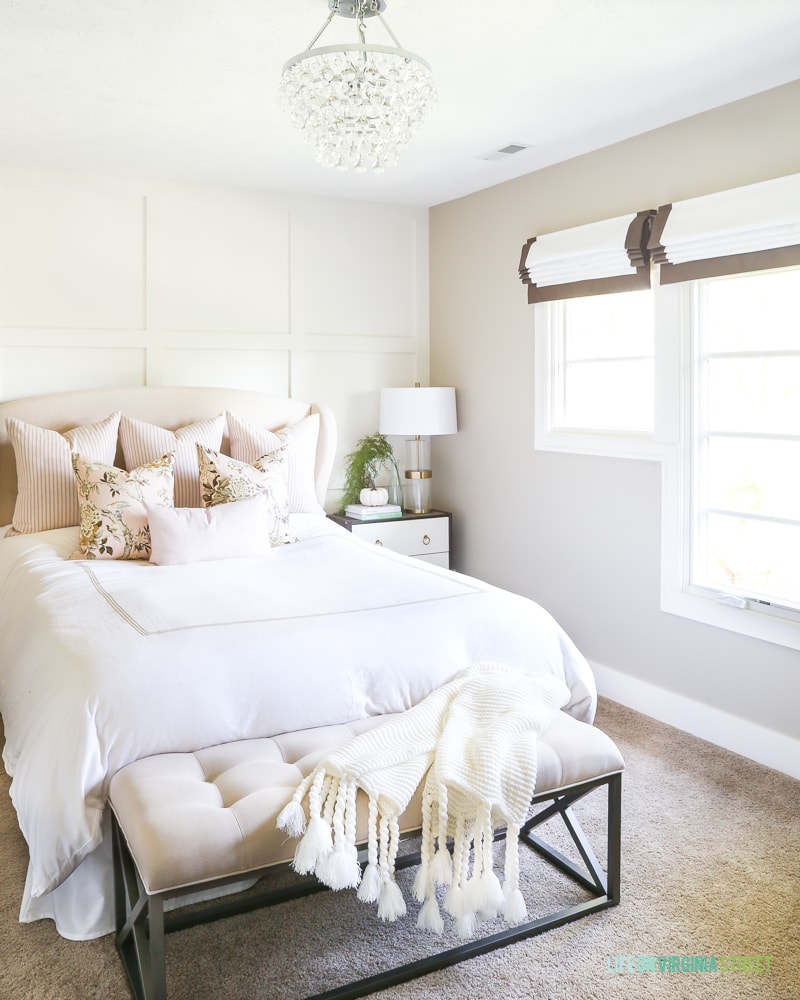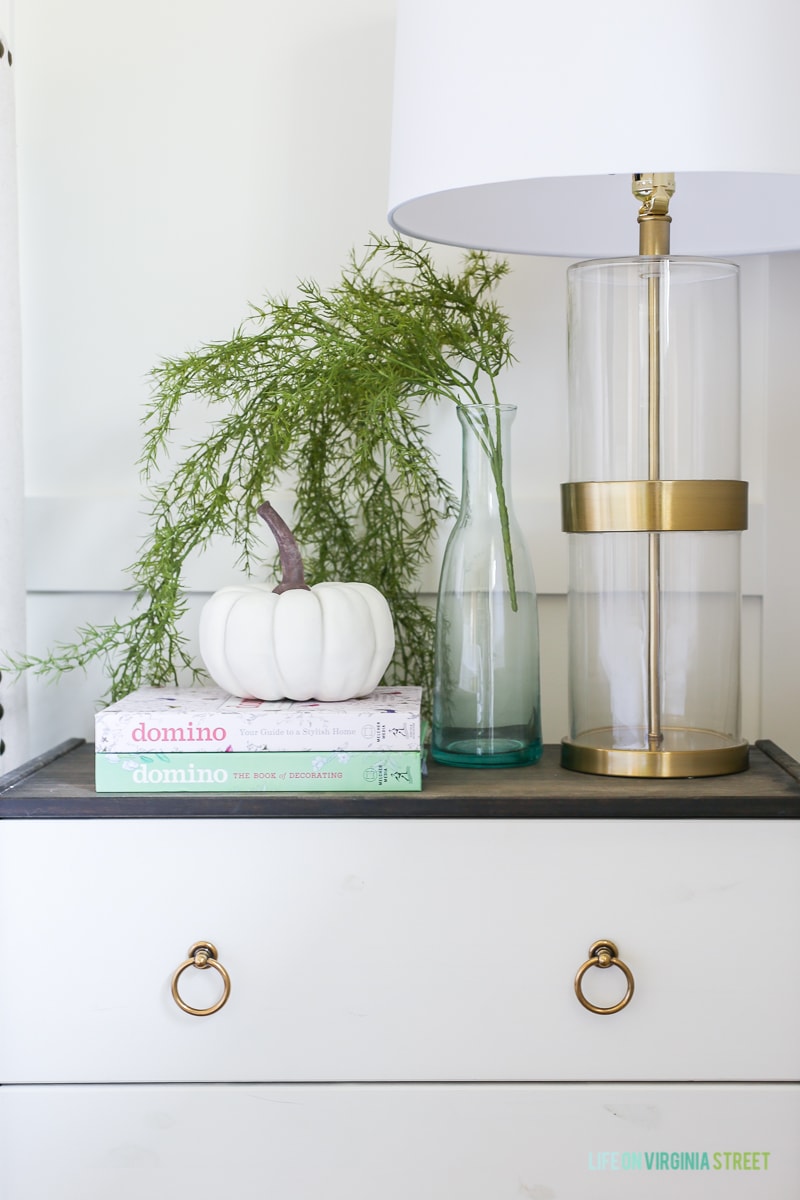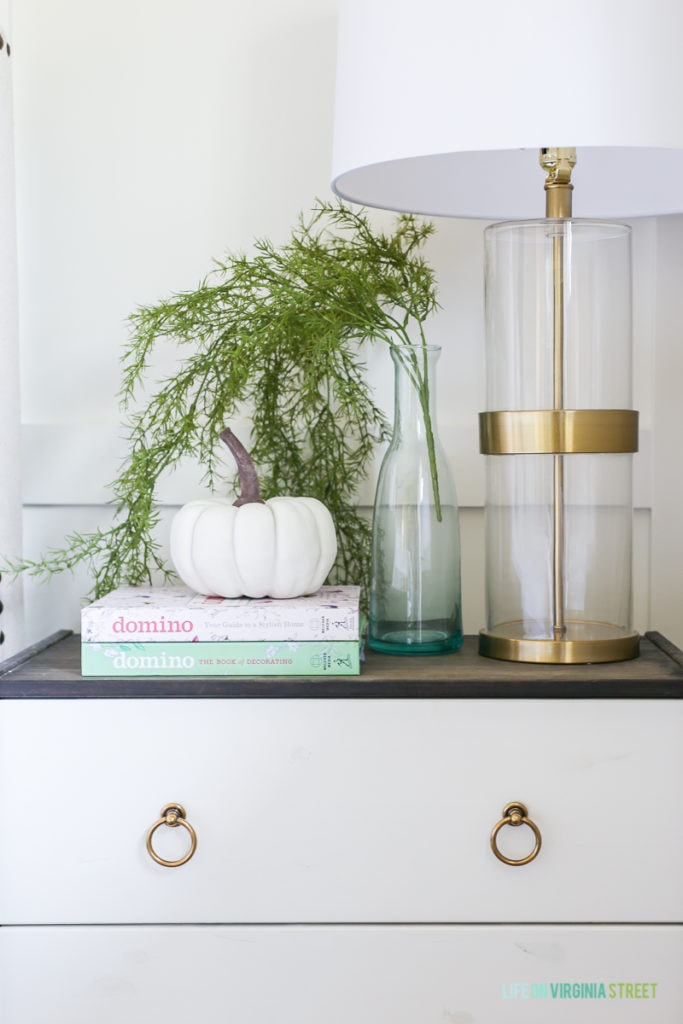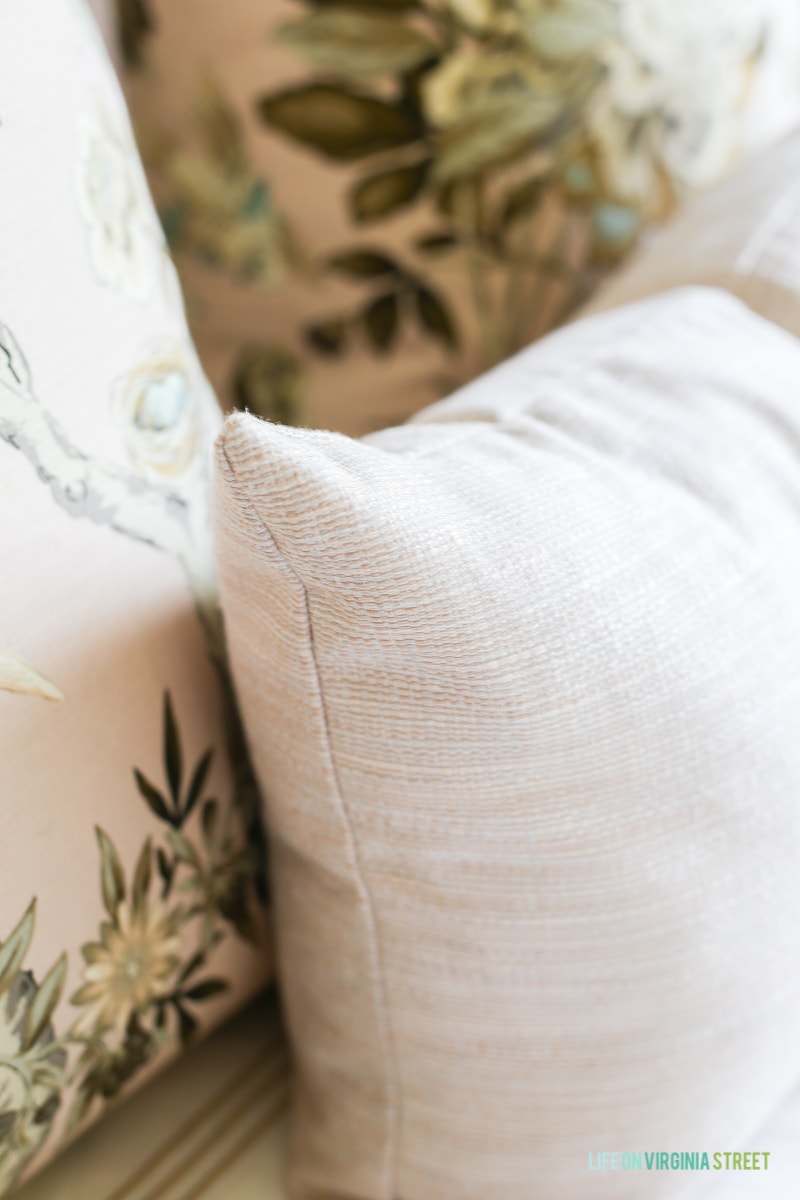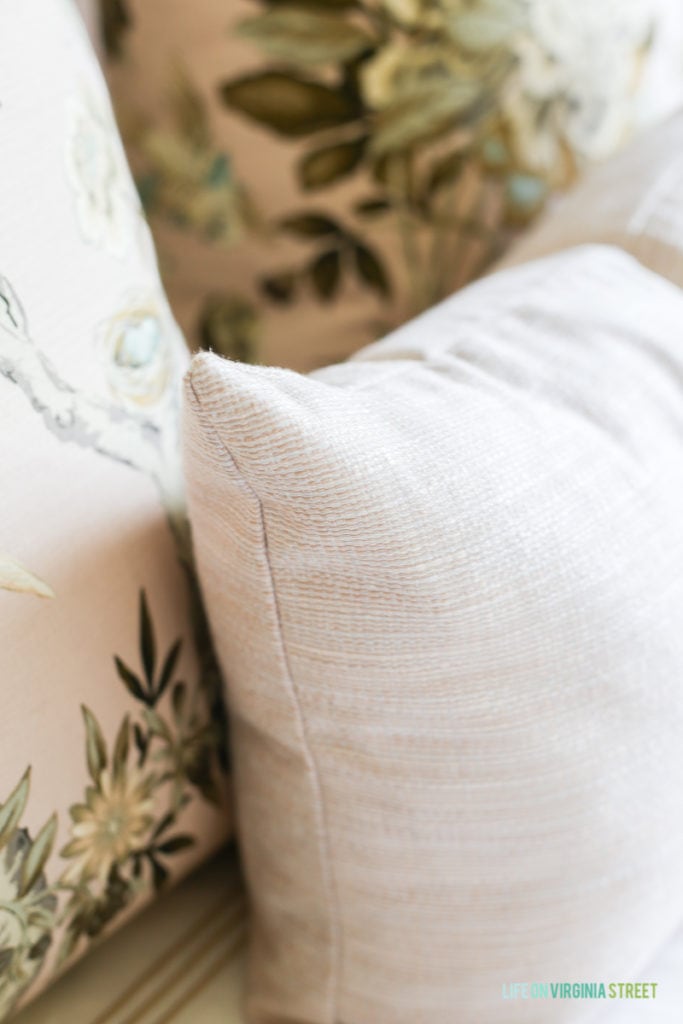 I love how the colors in the fabric pair so well with the agate gallery wall I hung in the room last fall!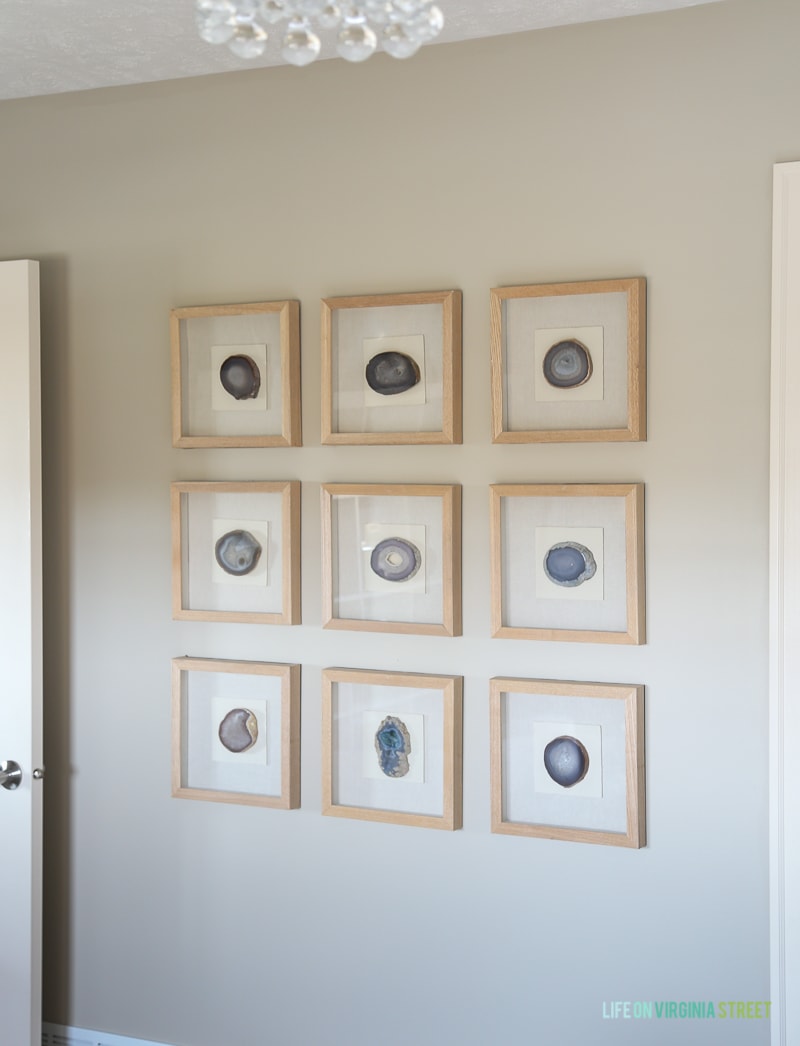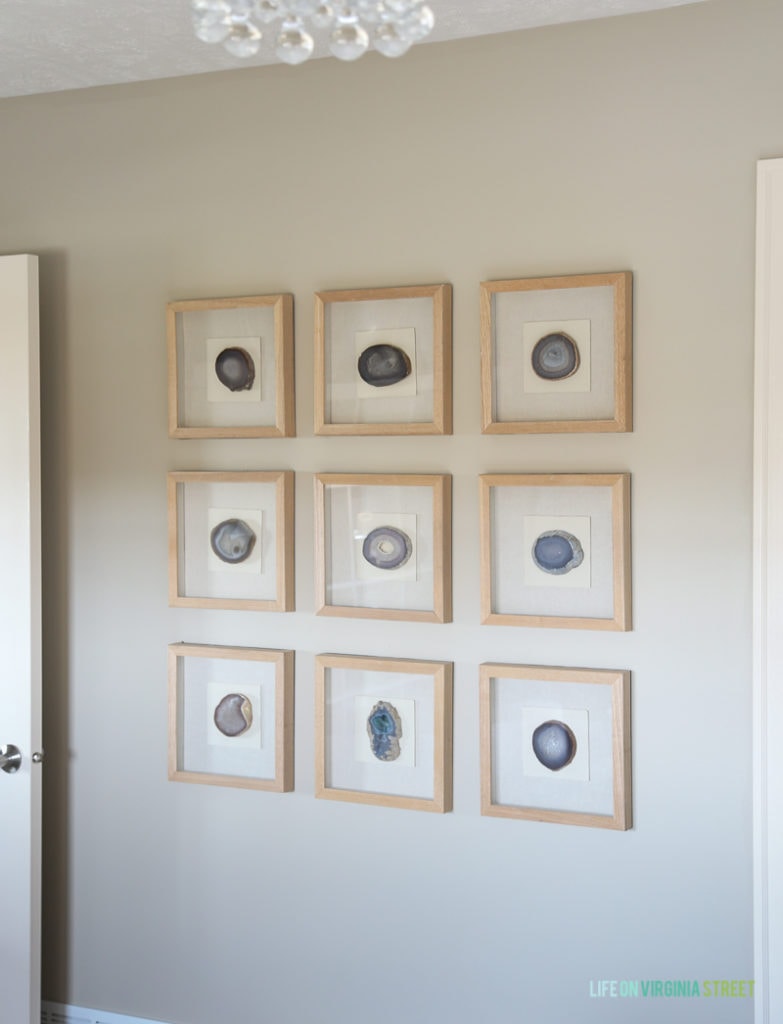 It was a lot of fun to try a new color pairing for the fall season! I'll be doing an even deeper dive into all things throw pillow related in the coming weeks, so stay tuned!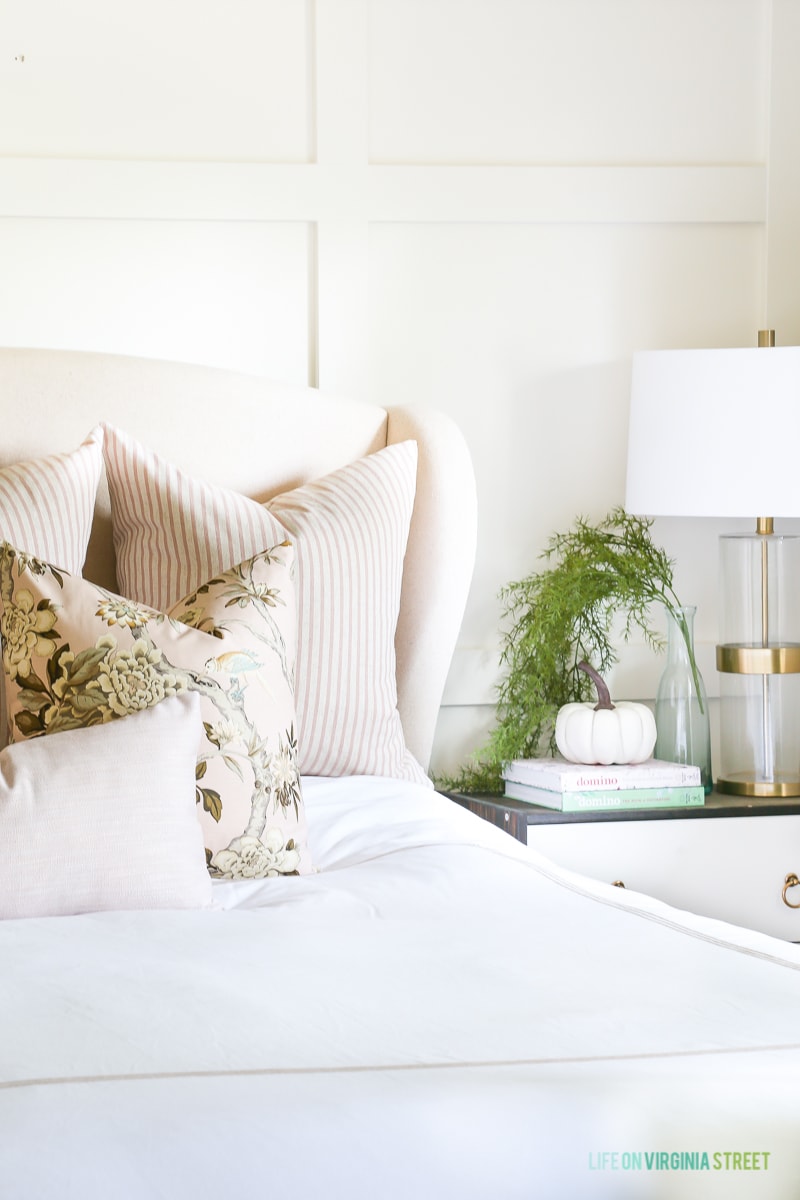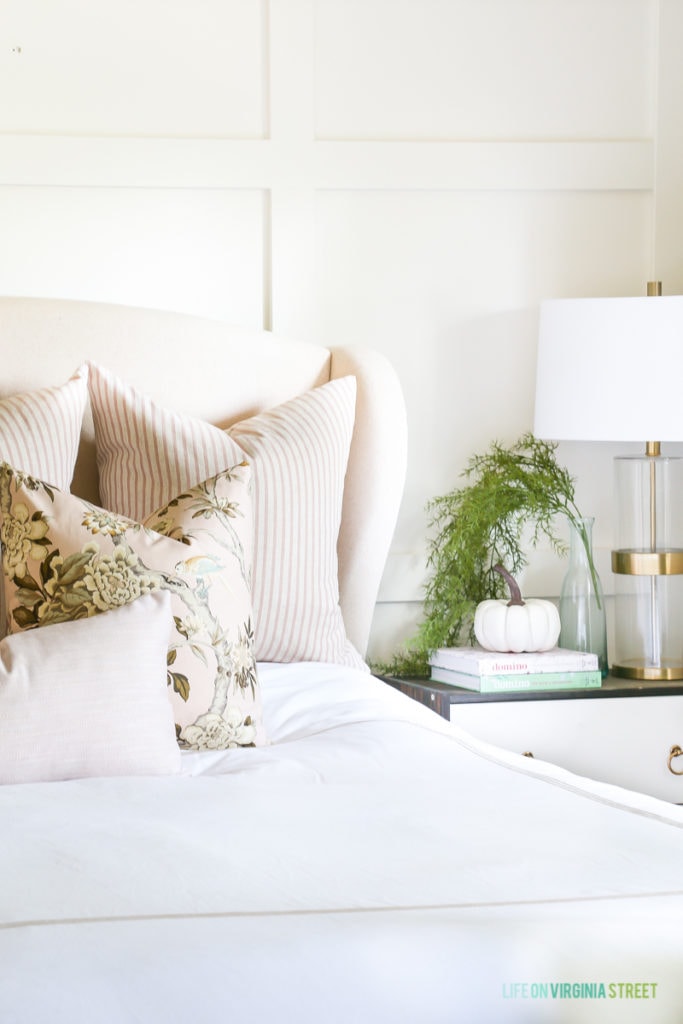 Shop the look of the rest of our guest bedroom below.


If you would like to follow along on more of my home decor, DIY, lifestyle, travel and other posts, I'd love to have you follow me on any of the following:
Pinterest / Instagram / Facebook / Twitter / Google+
disclosure: some affiliate links used