This is the hardest post I've ever had to write. On Saturday we had to say goodbye to our little buddy, Bearcat, and it was one of the most difficult things we've ever had to do. I know many of you were following his status, and praying for him to heal and we can't thank you enough for your support over the past few months.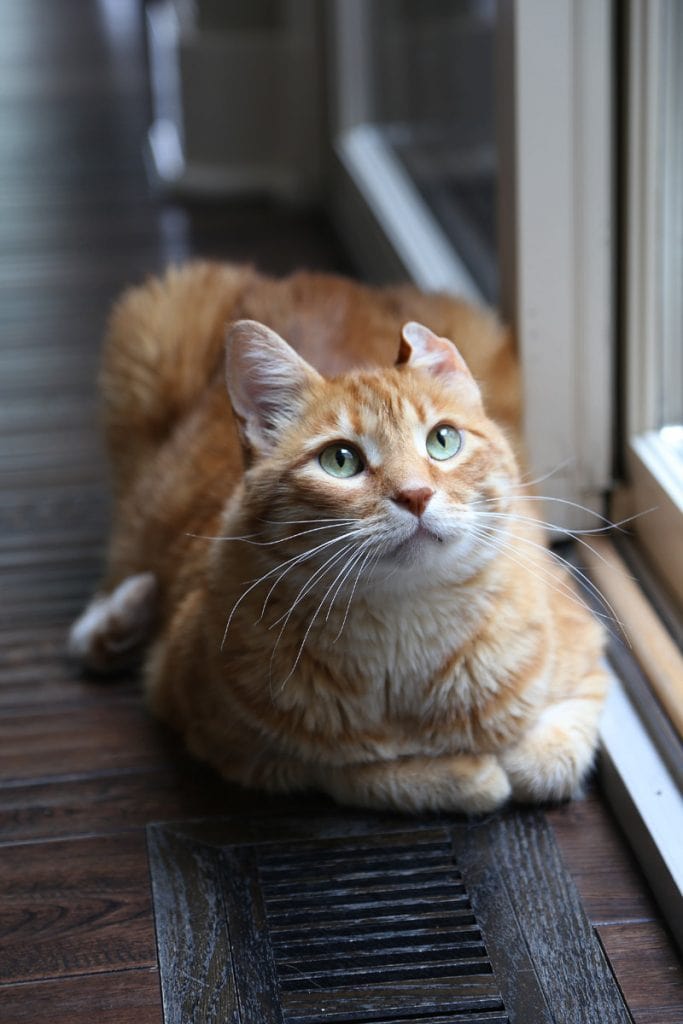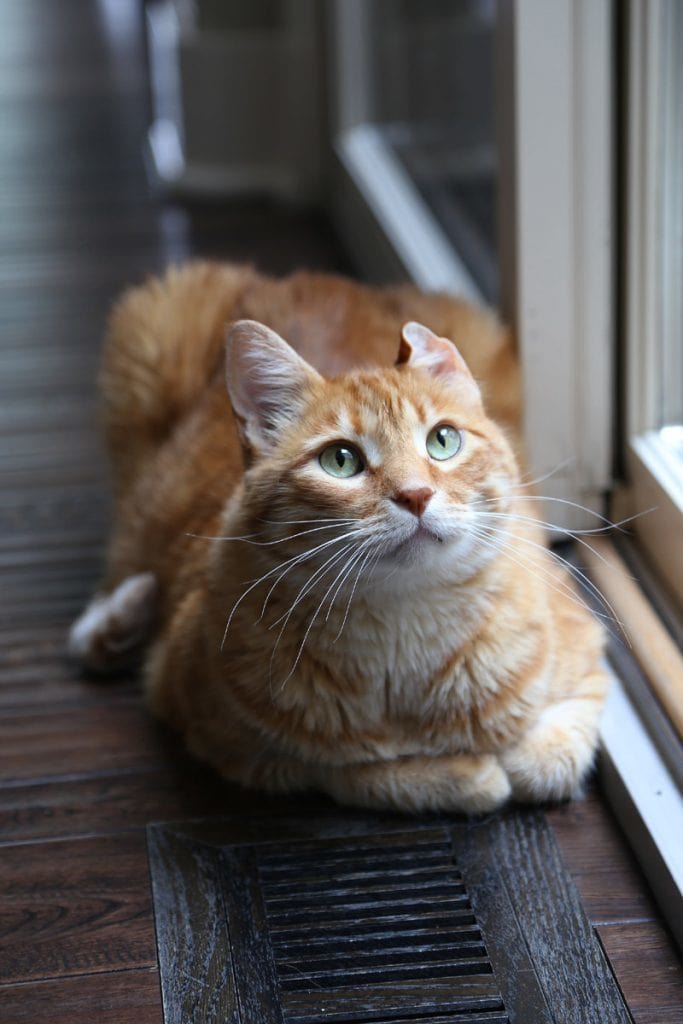 As many of you know, he has had some health issues over the years and in November he was diagnosed with pancreatitis. Short of a few flare ups the past few months, he seemed to be doing fine until about a month ago.
I won't go into all the details, but the week we left on our trip, we brought him into a specialist to research what our vet thought to be a hiatal hernia. After an x-ray, ultrasound and scope, it was determined he did have a hiatal hernia but that finding was likely incidental and not the cause of the issues we were seeing. They did, however, find that he had pretty severe inflammatory bowel disease. They took a biopsy and the specialist suggested we leave Bearcat with him while we were in Europe. We received regular phone calls with updates on his status and he seemed to be doing okay while we were away. The specialist asked to do another scope before we got home to see if the aggressive treatments they had started were helping.
Thursday when we got home, we picked him up first thing in the morning. He had not been eating (but had been receiving IV fluids) and had lost several more pounds and was skin and bones. The results of the biopsy came in, and not only had the IBD not improved, it had worsened and they found carcinoma. The cancer was untreatable. We sat by his side for two days straight but it was very clear he was suffering and in pain. He also wouldn't eat or drink.
Late Saturday morning, we were forced to say goodbye to him, and needless to say, it's been a rough few days for us. I like to keep things light and uplifting on the blog, but I also know many of you were invested in his status so I wanted to share his story.
We already miss him fiercely and our house doesn't feel the same without him here. He was the best little sidekick and cuddle buddy. But, we're also relieved he is no longer suffering. While we're all adjusting, we've been pouring out love on the other three since we've (very unintentionally) neglected them these past few months being so focused on Bearcat.
I have a few posts already scheduled for the remainder of the week and early next week, but otherwise, I'll be signing off for the next week or so. If you've messaged me on the blog or social media, commented, or emailed over the past week, please know I'm not ignoring you and will respond soon but it may be a week or so before you hear back.
I greatly appreciate all of your love and support!