This weekend was go, go, go. And here's the Instagram highlights to prove it. Not only did the fact that we were out of town the past three weekends motivate us, my parents and aunts and uncle are coming in town next weekend too! Nothing like some visitors to get your butt in gear!
Friday night, after sushi, we hit up Lowe's for some flowers. I zeroed in on the jasmine and hydrangeas. We also picked up four trellises for our new honeysuckle and to replace some shorter ones we had in the yard.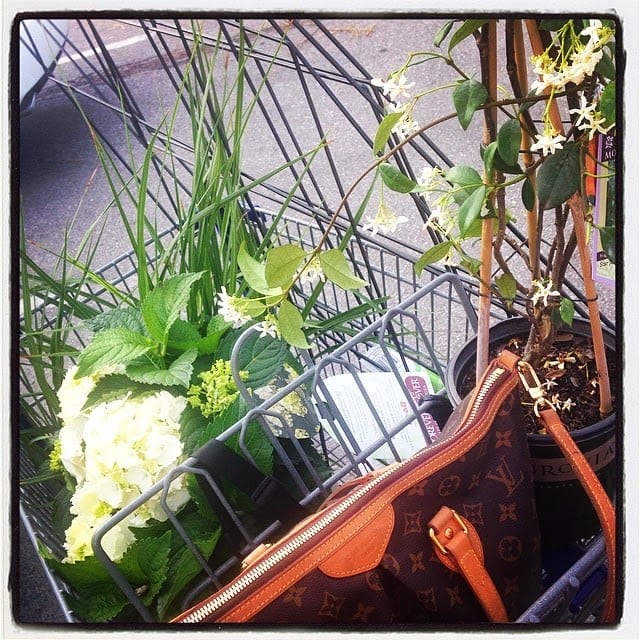 Saturday morning I painted this little alcove in our entryway in preparation of a post coming later this week. I primed it and added two coats of Behr Swiss Coffee so it is in perfectly fresh, new condition now. Here, you can see the new color on the left baseboards and the old on the board and batten. The new paint looks amazing but you'll have to wait until later this week to see the space now!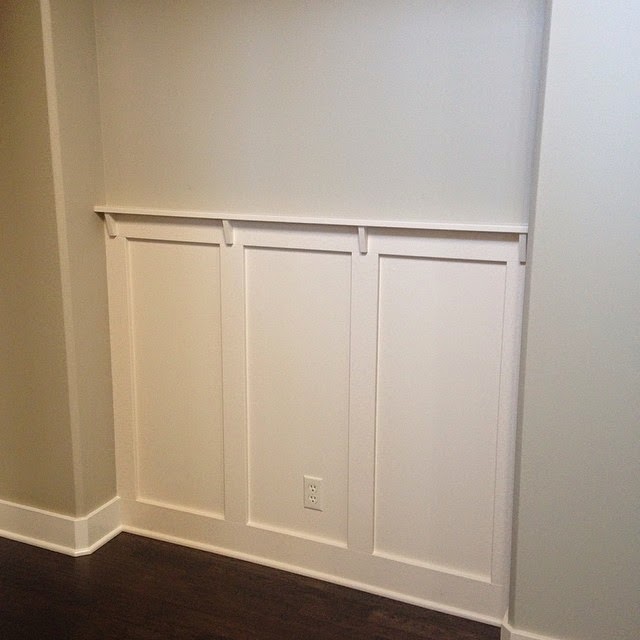 Once the weather warmed up Saturday morning, we were able to crank out some much needed yard work. After being out of the country the last few weekends, we had weeds everywhere and I needed to get all of my planters completed so they could finally start to grow. Saturday night we were still working outside at 8:30 pm and Sunday night we worked until almost 7 pm. But I managed to complete 10 planters between Saturday and Sunday! Now we just need some sunshine so these itty bitty flowers can grow. I am VERY happy I went with a palm on the front porch!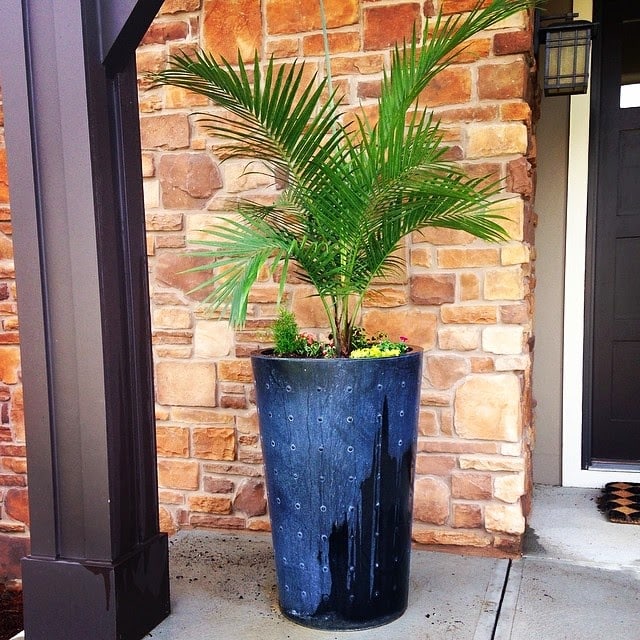 Sunday, we did much of the same after some family time at my sister-in-law's. Five more hours of work Sunday and I think we are in really good shape for the summer season to officially kick off! The courtyard is in good shape after a lot of hard work Saturday and Sunday and with some newly added string lights, jasmine, lavender, hydrangeas, mulch and freshly cleaned patio furniture!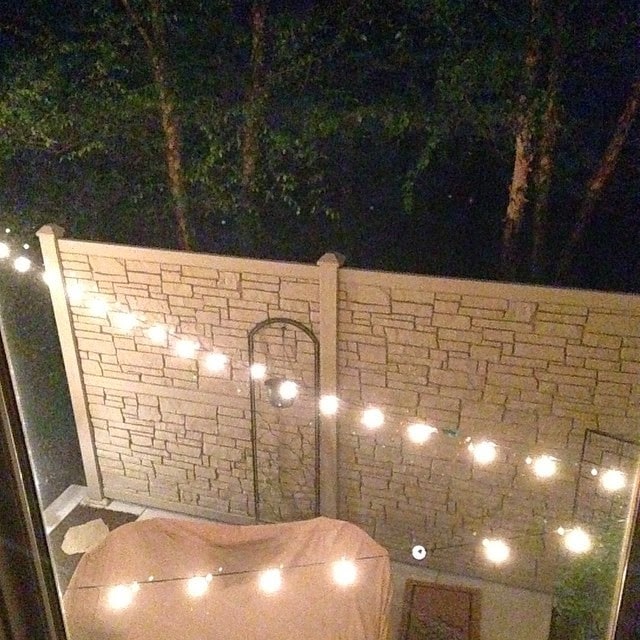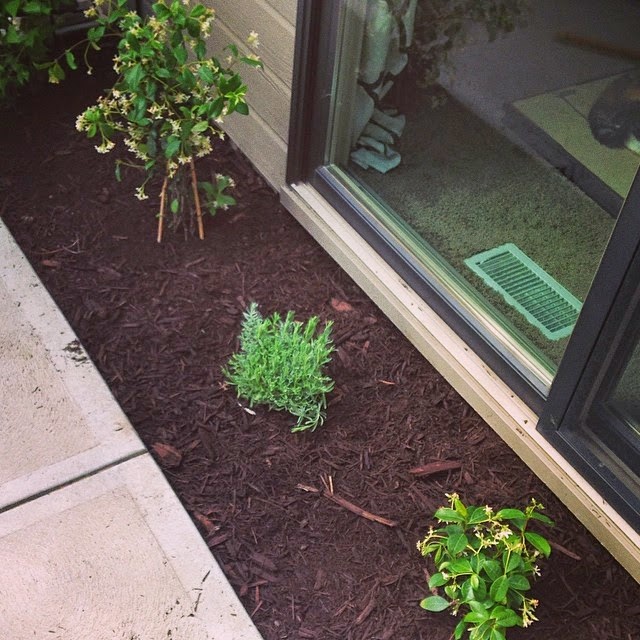 I will share all of the fun updates during our May Year of Change Project next week. Hopefully all the flowers will go wild and fill out by then! 😉
Two quick reminders! Don't forget to enter the TIKI giveaway for an amazing backyard entertaining kit and remember that my fabric sale starts tomorrow night at 7:30 pm Central. Don't be late!