I hope you all had a great weekend! Our weather was all over the board, including a night of bad straight-line winds, so it limited pool time, but the cooler weather allowed us to wrap up some outdoor projects.
Home Updates & Projects
We made quite a bit more kitchen progress this week and construction is about to start in the next week or so! I know I haven't done an update post in awhile, so I'll plan to circle back tomorrow with all the updates!
Sunday we spent nearly four hours out in the yard planting and cleaning up flower beds. We added three fine-line buckthorns (our favorites – you can see them along the fence), three lavender plants (ours all died this past winter), and three golden rod spireas, among all the other planters I wrapped up.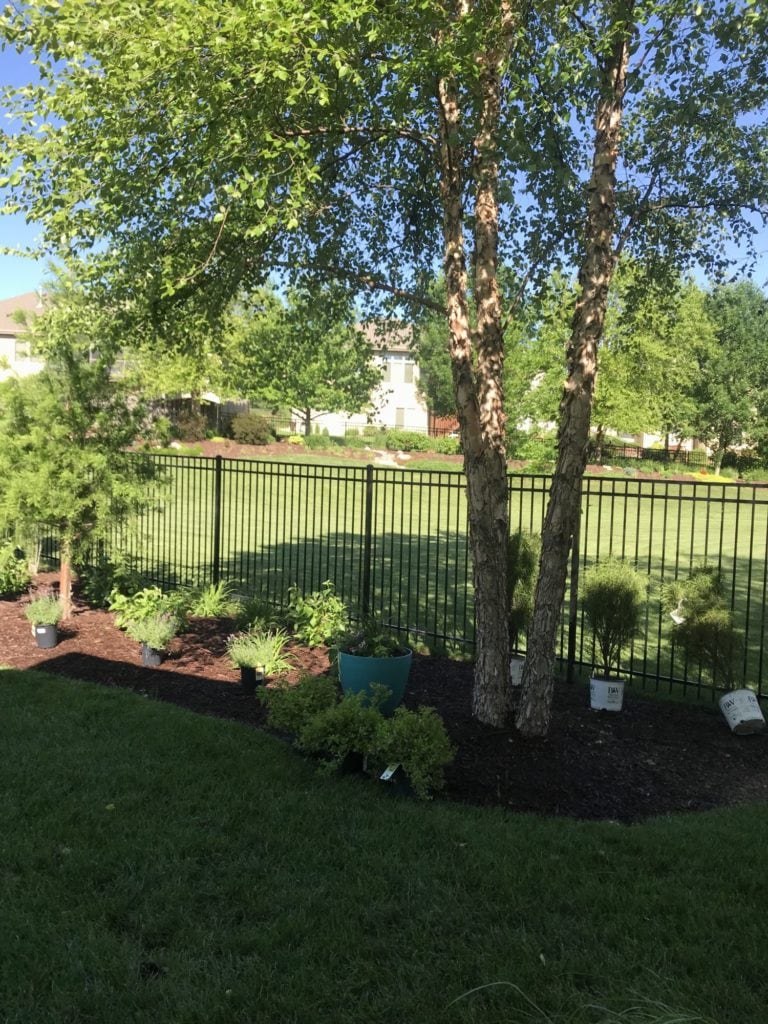 We added the spirea to the slope along the back wall. I love the pop of lime green they add to the plants in this area that are mostly a darker green. Most of our roses died this past winter too (so weird!) but you can see the ones I planted last year around the pool equipment have gotten huge and are about to explode with tons of buds!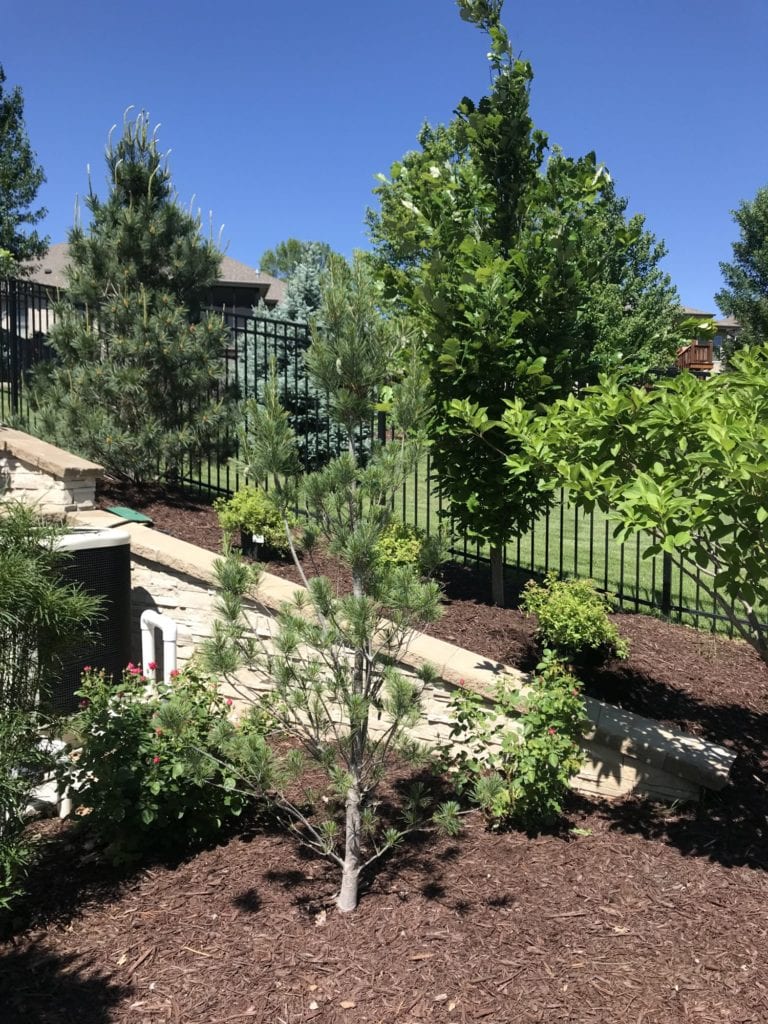 The roofers finally wrapped up our metal roof portion late last week, so we're hoping for gutters sometime this week. Once they're installed, I'll plan to reveal the painted house to you guys! I'm excited to see how it still changes with the dark bronze gutters!
Around Town and For Fun
Friday afternoon the weather was gorgeous so we headed out into the pool. That night we got some crazy storms though and spent Saturday on clean-up duty.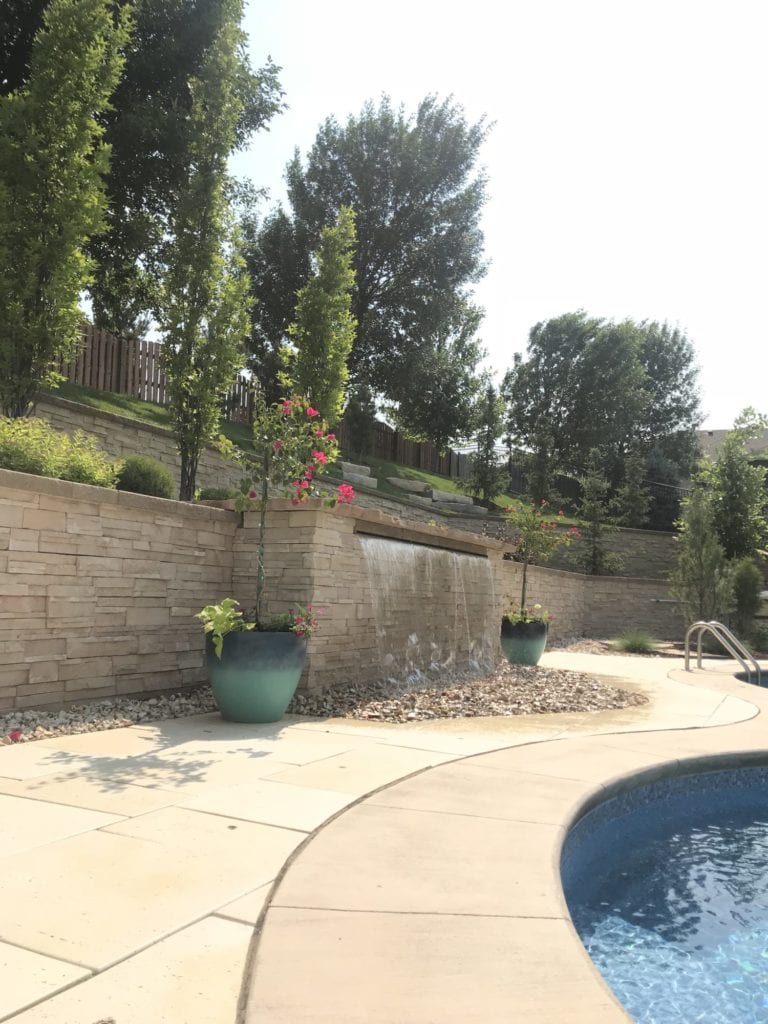 Just another day in the Stewart household. And don't worry – Bearcat wasn't left out – he was just doing the same thing on the opposite sofa 😉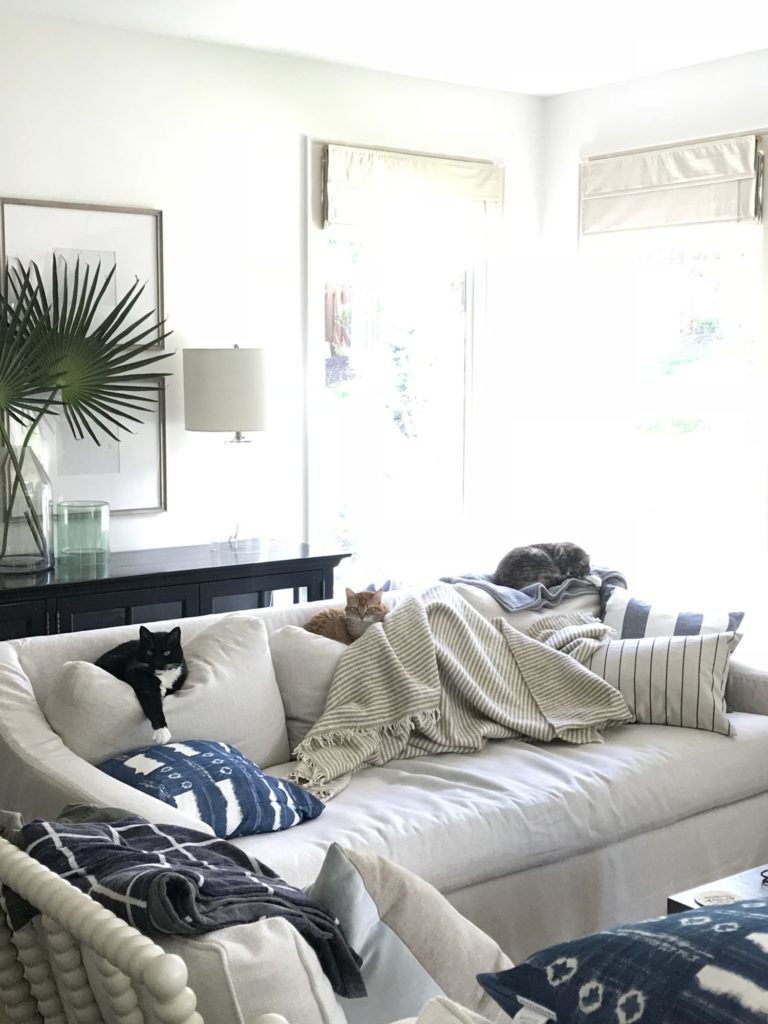 Saturday we had some work to do around the house and at the rentals. But we snuck out for lunch at Shucks, one of our favorite places to go in the summer time. Kurtis had me text this pic to my dad because the last time he had oysters was in Rhode Island with my dad for a wedding we were all at last fall.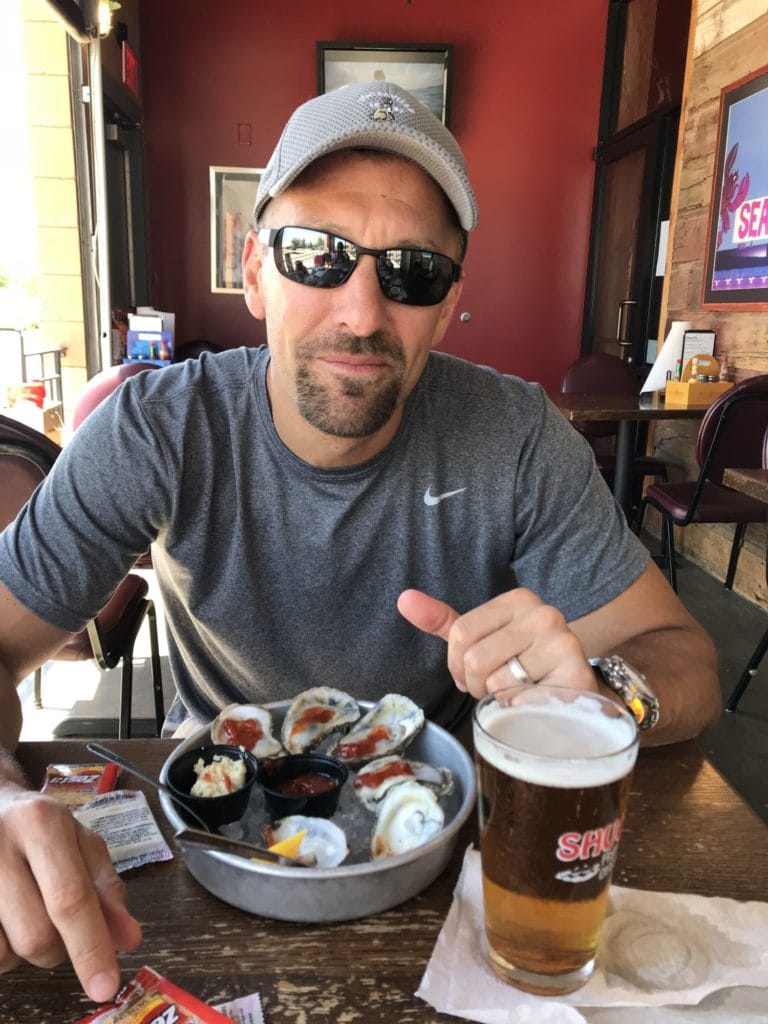 Sunday we spent about four hours working in the yard but then headed to the pool. The weather had cooled down a bit but was still beautiful, hitting almost 80. It was a bit cool to swim in the pool so we hung out under the umbrellas for a few hours just relaxing. The storm took most of my bougainvillea blooms 🙁 The one on the right basically only has two blooms left. But the rest of the planters seemed to survive okay so hopefully they just keep on growing!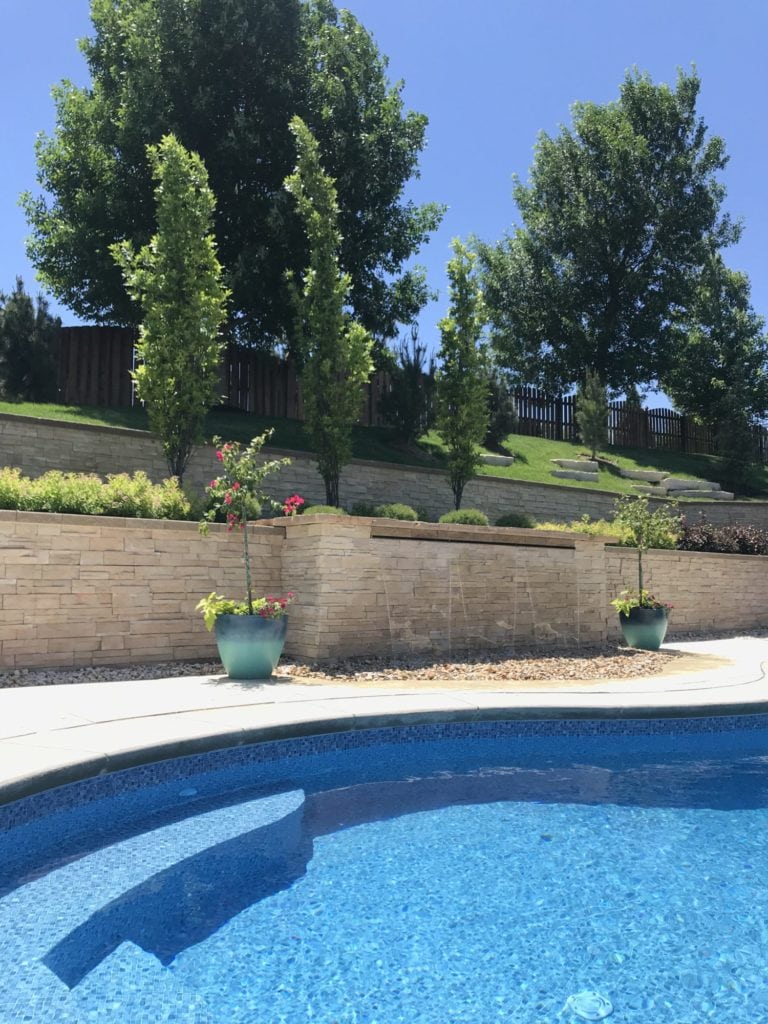 Kurtis smoked ribs and we spent the evening out on the patio because the weather was so perfect to be outside! It was his first time making baby back ribs, but they didn't disappoint!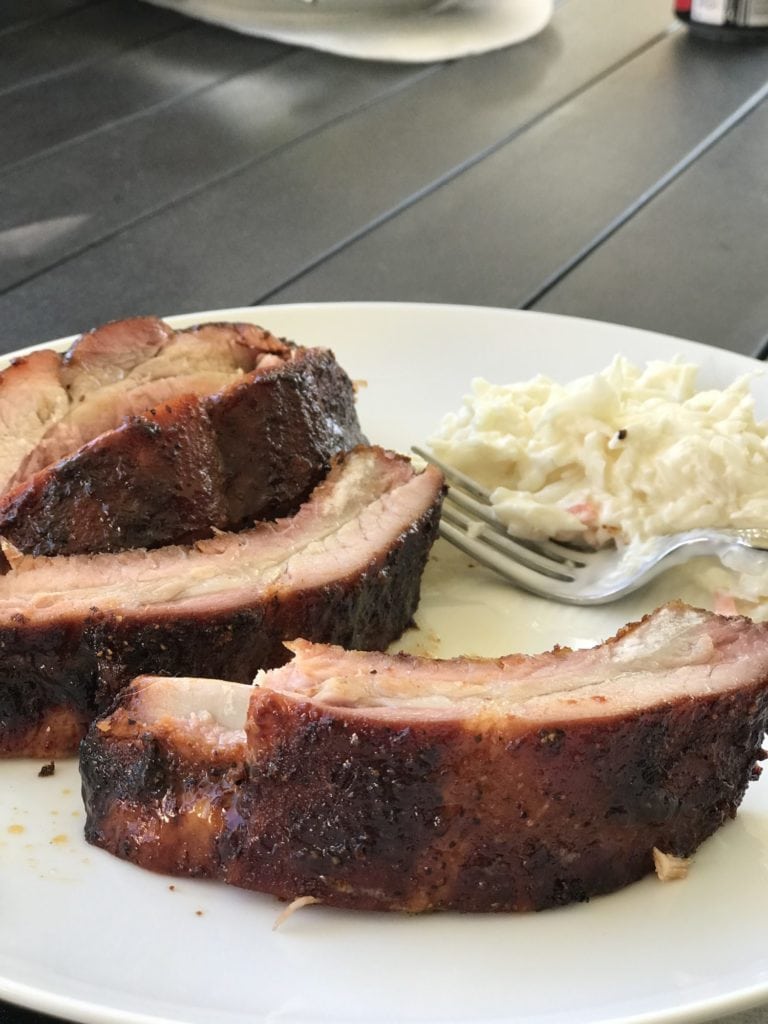 We grow our own basil, so caprese salads are always a favorite treat around here in the summertime! My mom had shipped us a year supply of olive oil when she was in Italy last fall and I can promise good olive oil makes all the difference. In fact, in Italy, they think if you add balsamic to your caprese, it's a sign of bad ingredients. So we try to stick with just olive oil and sea salt if the tomatoes are good!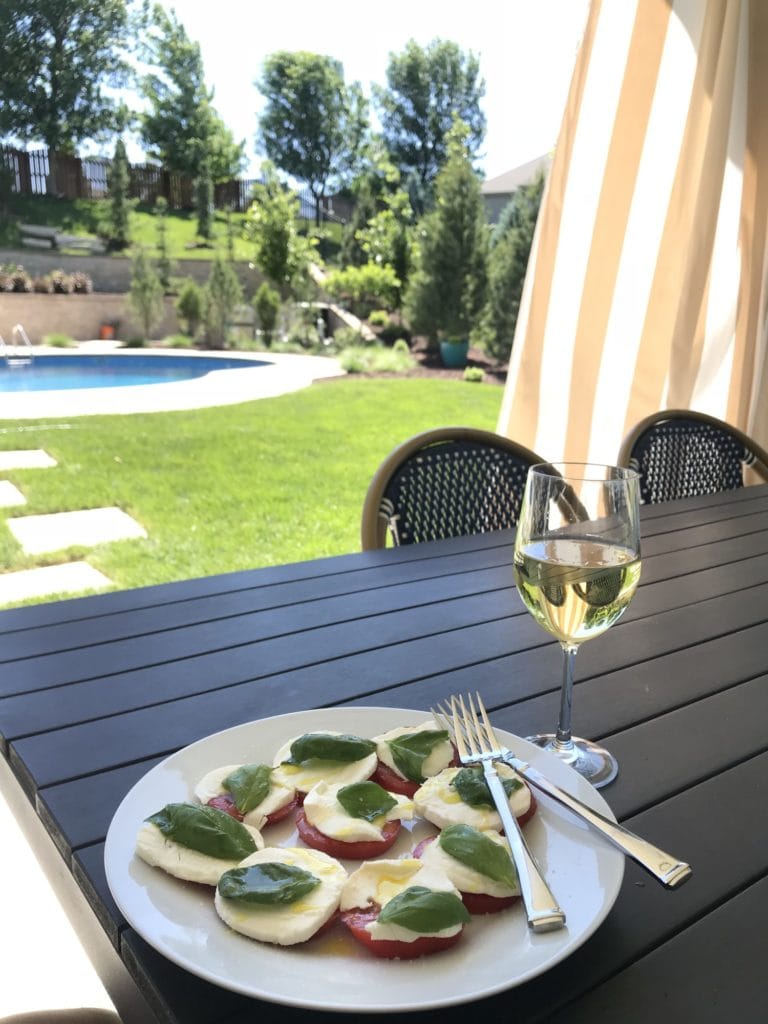 This post contains affiliate links for your shopping convenience. Click here to read my full disclosure policy.
Summer Reading Suggestions
I've been wanting to pick up reading over the summer months. Sometimes I try to fill all my hours with tasks and reading helps me to unwind so much, so I really want to pick it up again! On Thursday on Instagram I asked for recommendations. I actually ended up buying and finishing this book. It was really good and very thought-provoking, but be sure to read the description to make sure it's for you, as it follows the survivors of a mall shooting (along with a lot of suspense).
Following are some recommendations I received over the next several days on that Instagram post and I thought it would be fun to share in case you're looking for a summer read. I asked for something light and either funny or a mystery, and something that wouldn't make me sad at the end. Here were the responses I got back when I asked for everyone's favorites, in no particular order. I've made them clickable if you want to learn more about any of them:
Anything you've read recently I should add to the list?
Recent Favorite Buys & Sale Alerts
This gingham ruffle top is one of the most perfect tops for summer ever! I can't get enough of the ruffle sleeves and collar and the gauzy like cotton material. It ties in the back at the neck and comes in this cute blue along with black and white gingham. If you're between sizes, I would order down, as it does have a slightly looser fit. I'm in love!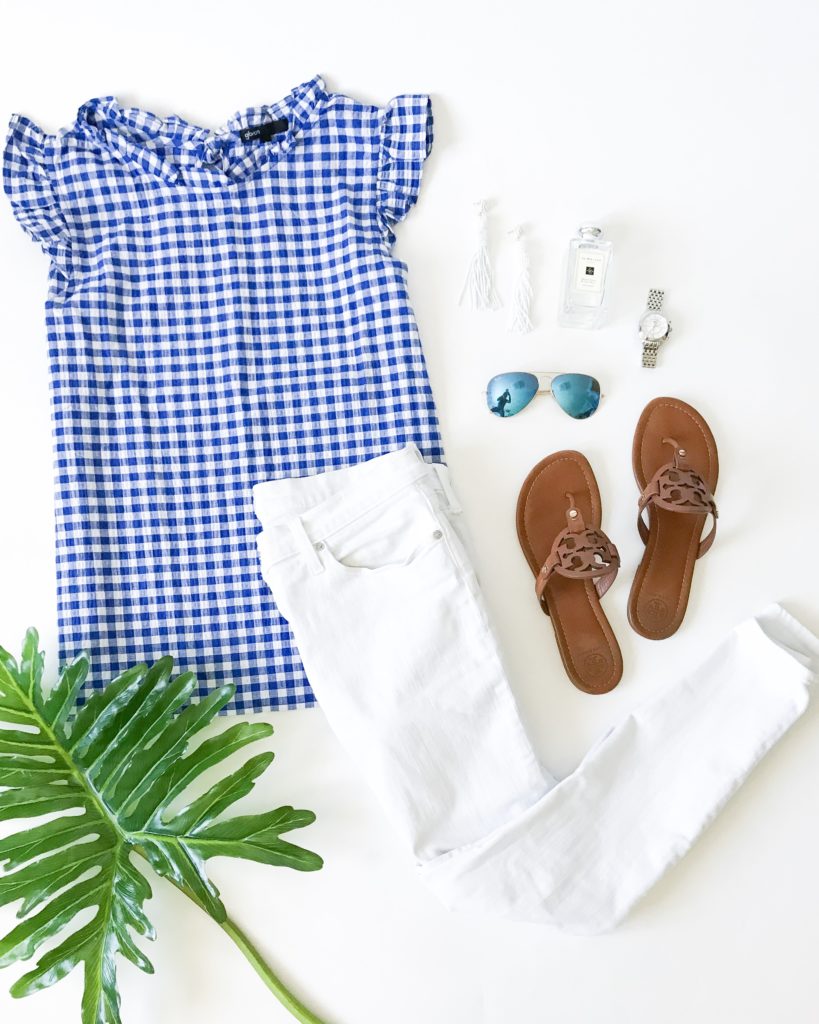 Gingham Ruffle Top | Favorite White Jeans | Long Beaded Tassel Earrings  | Tory Burch Miller Leather Sandals | Favorite Cologne | Watch (similar style, same brand) | Blue Aviator Sunglasses
I also ordered three colors of this ruffled racerback tank and am obsessed. I just haven't had a chance to shoot a picture showing it. But it's one of those tops that is so easy to wear with basically any bottoms to make the perfect summer outfit.
I can't believe how many messages I got back about this dress. It sounds like most of you that ordered it loved it as much as I do! I rarely get messages back on items people buy, but this one appears to be exactly what many of you have been looking for. I think the $28 price tag doesn't hurt either! For reference, I am 5'8″ and wearing the size large.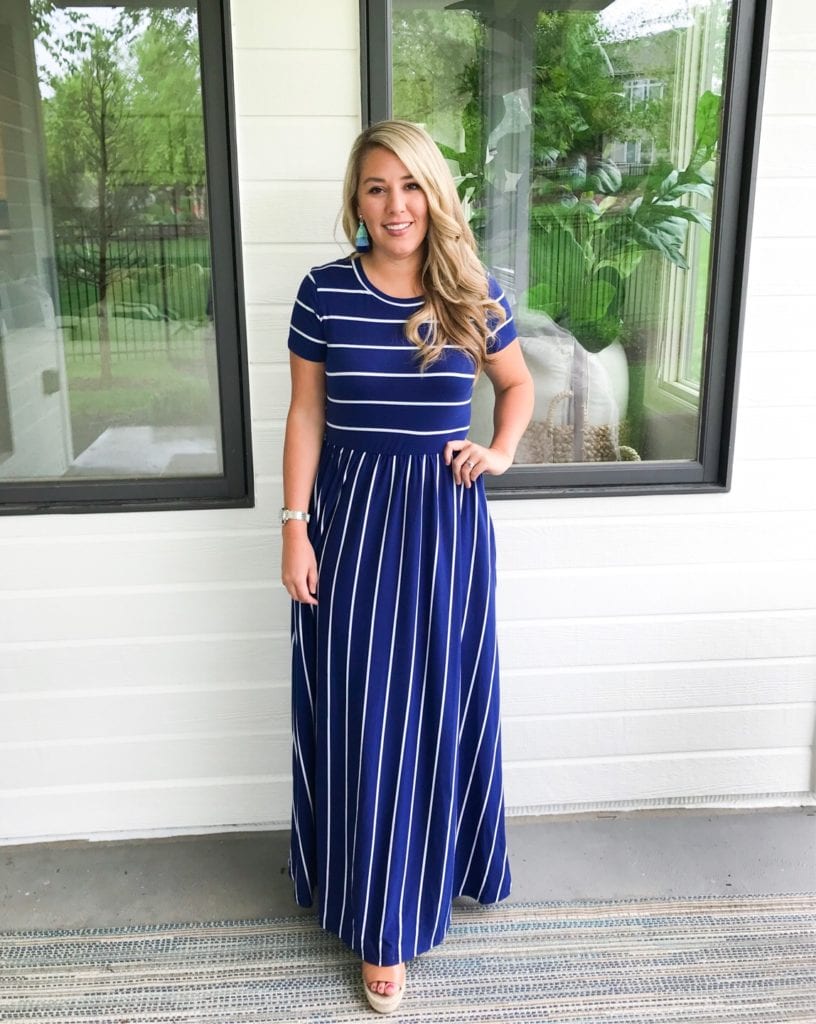 Striped Dress | Favorite Wedges | Ombre Tassel Earrings | Lip Gloss (Love Child) | Watch (similar style, same brand) | Outdoor Rug
I hope you all have a great week! I'll be back tomorrow sharing more kitchen design plans and updates!
If you would like to follow along on more of my home decor, DIY, lifestyle, travel and other posts, I'd love to have you follow me on any of the following:
Pinterest / Instagram / Facebook / Twitter / Google+
disclosure: some affiliate links used