The last week has been action-packed and essentially one long weekend for us with the holiday! We had a great Thanksgiving and got to enjoy time with both sides of our family, which isn't all that common to do in the same year because of distance. So, today's weekend recap covers Wednesday thru Tuesday – it's a long one! Not only that, our new sofas AND our new chairs arrived during those days!
One of my favorite fall looks this year!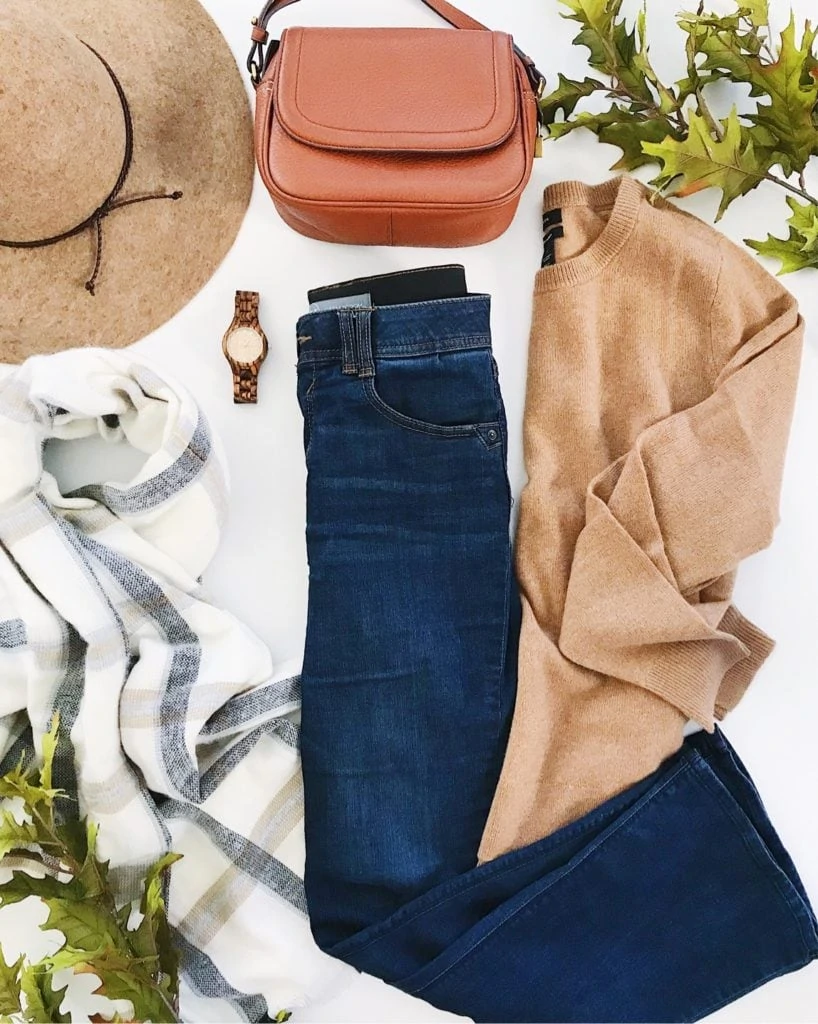 Cashmere Sweater | Jeans | Hat | Scarf | Watch | Bag
Wednesday afternoon we headed to Iowa to spend Thanksgiving with Kurtis' side of the family. My in-laws got a new kitten and she's seriously the cutest thing ever! I was wearing this sweater (which I absolutely love), but Sasha managed to unravel half of the metallic trim on the sleeves. But I was okay with it because it was so much fun playing with her!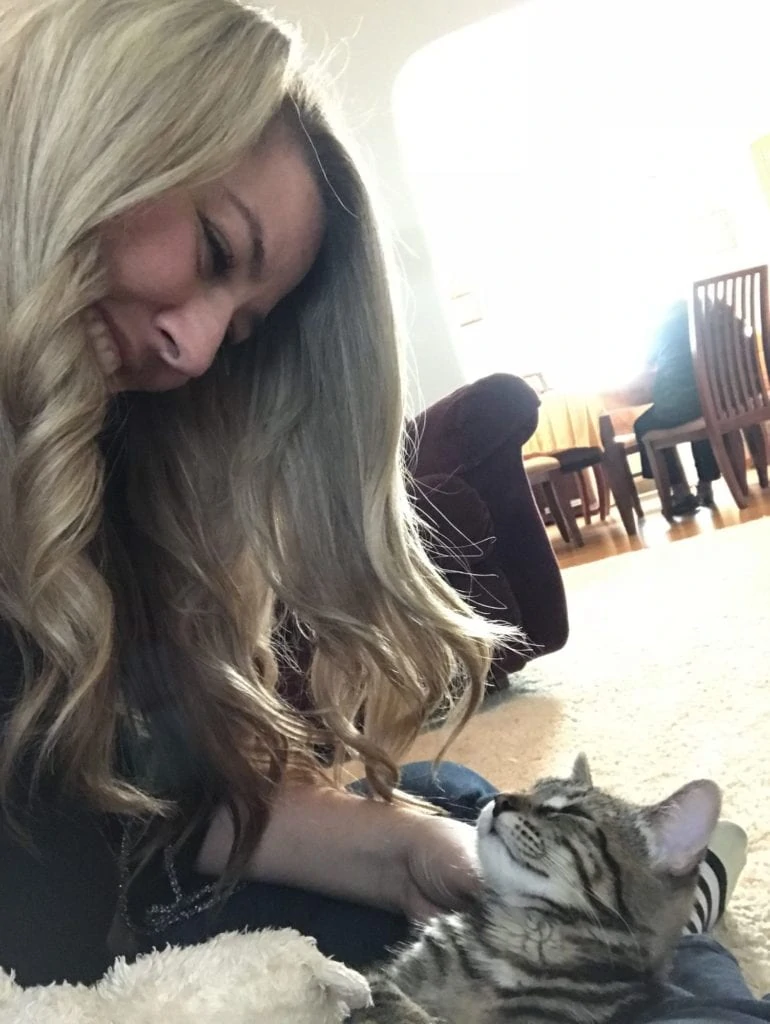 Here's Kurtis checking to see if the food was done so he could start eating.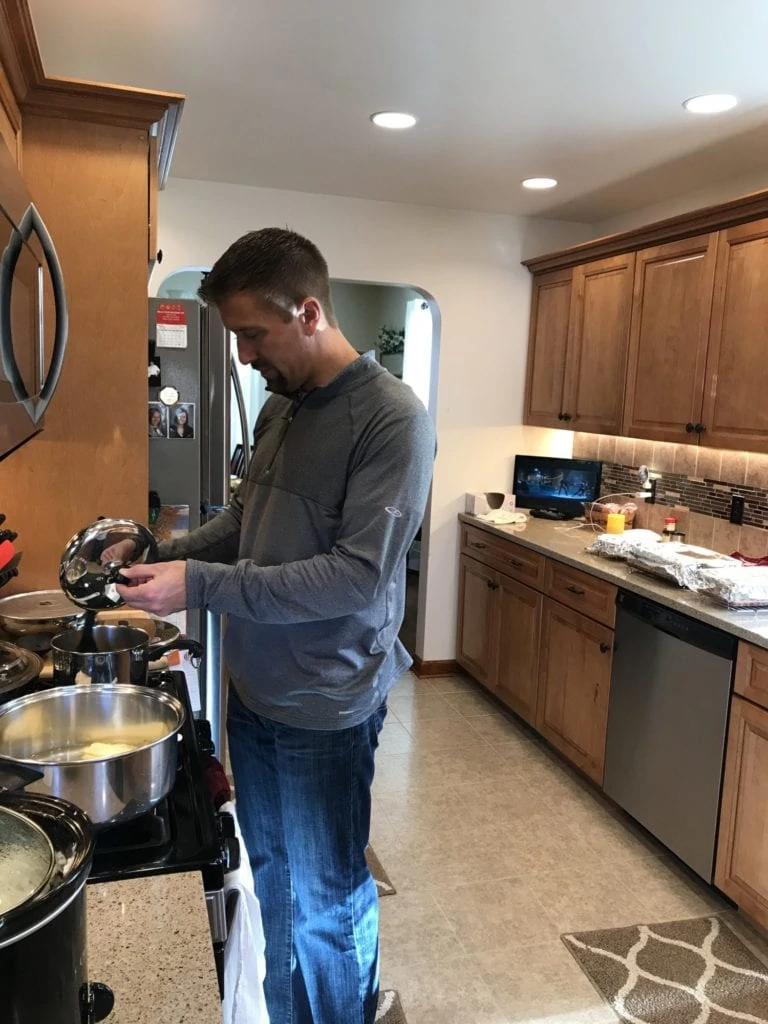 We had quite the spread for only six people! We had a smaller group this year because technically it wasn't the Stewart family's year for Thanksgiving (both sides try to rotate Thanksgiving and Christmas each year). The food was all so good and we had such a fun time spending two days in Iowa!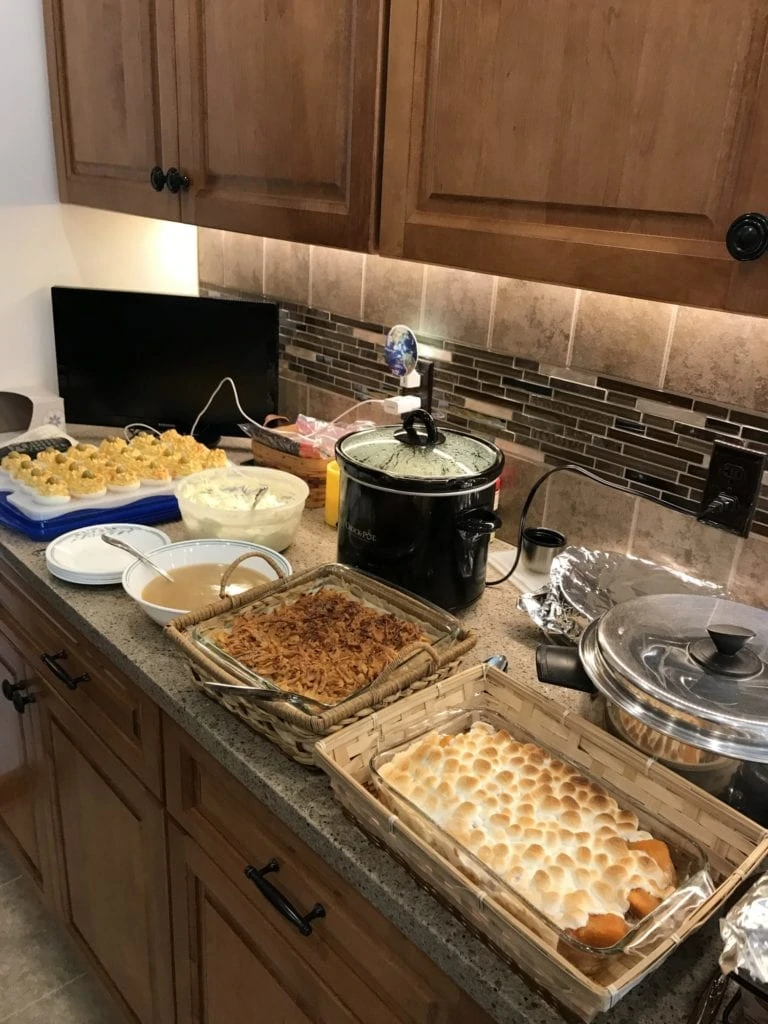 Friday I painted like a mad woman to get as much done as possible before my parents and the sofas arrived. Between Friday and Saturday morning, I finished painting the third coat on all of the walls and I finished the baseboards for most of the room so that I could get furniture back in place. Kurtis also changed all the outlets over to white for me, so that is done as well! Now I just have window trim and the remaining baseboard, as well as some touch-ups on the ceiling.
When the sofas were delivered they essentially looked like this. The slip covers needed some major work (I still battling one of them to get it looking just right) – and they were super wrinkled. I still need to steam them. But, they are absolutely gorgeous in person. I was so nervous ordering them somewhat blindly, but I couldn't be happier with the decision to go with these!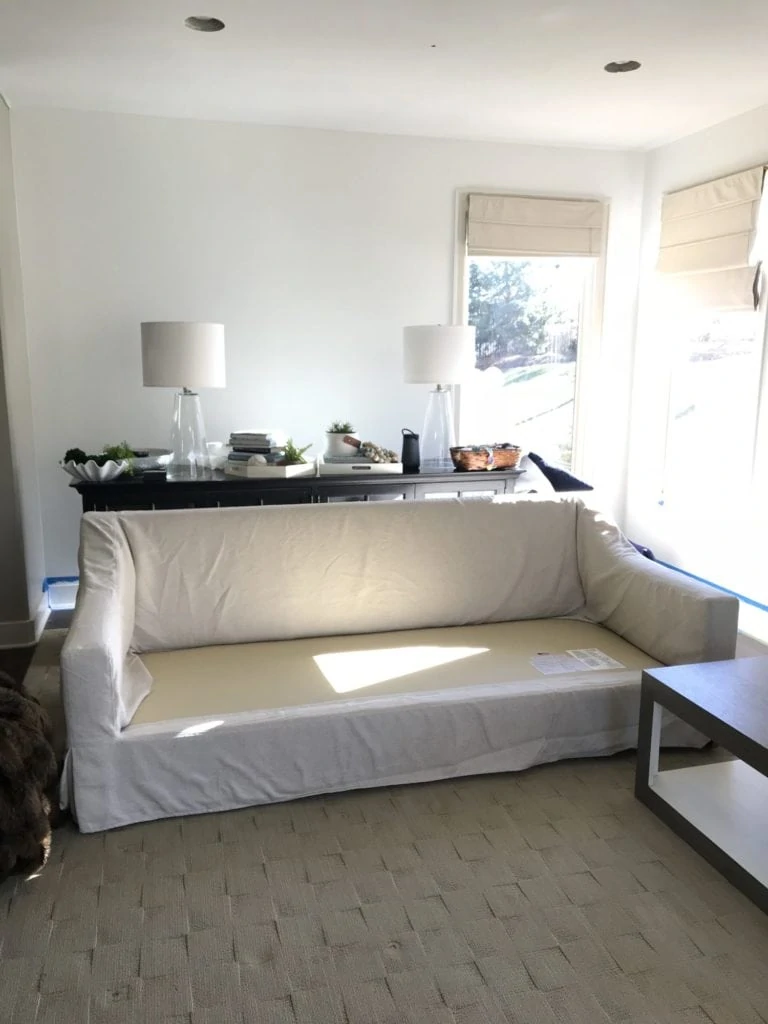 A shot with one of our old chairs still in the space.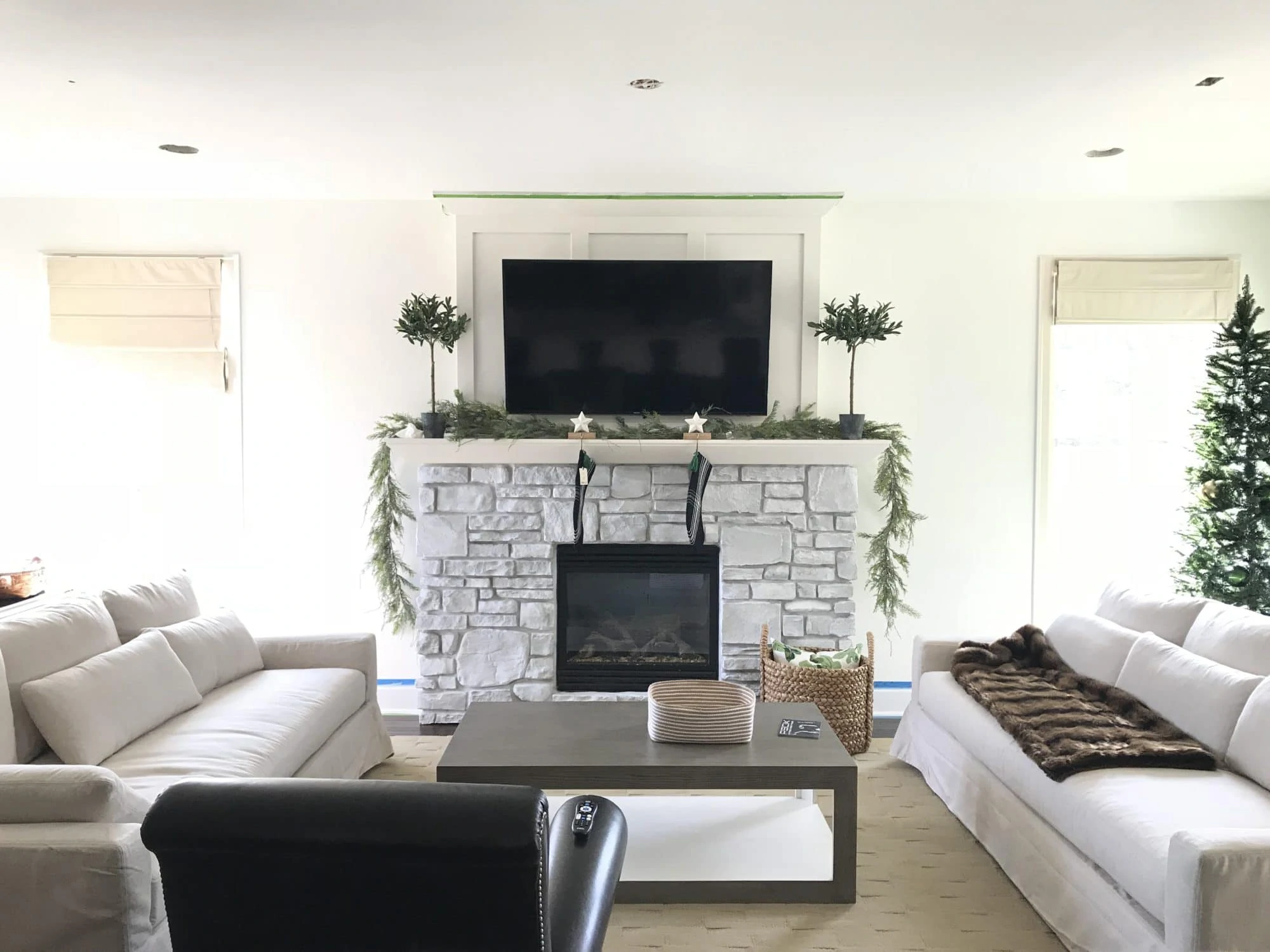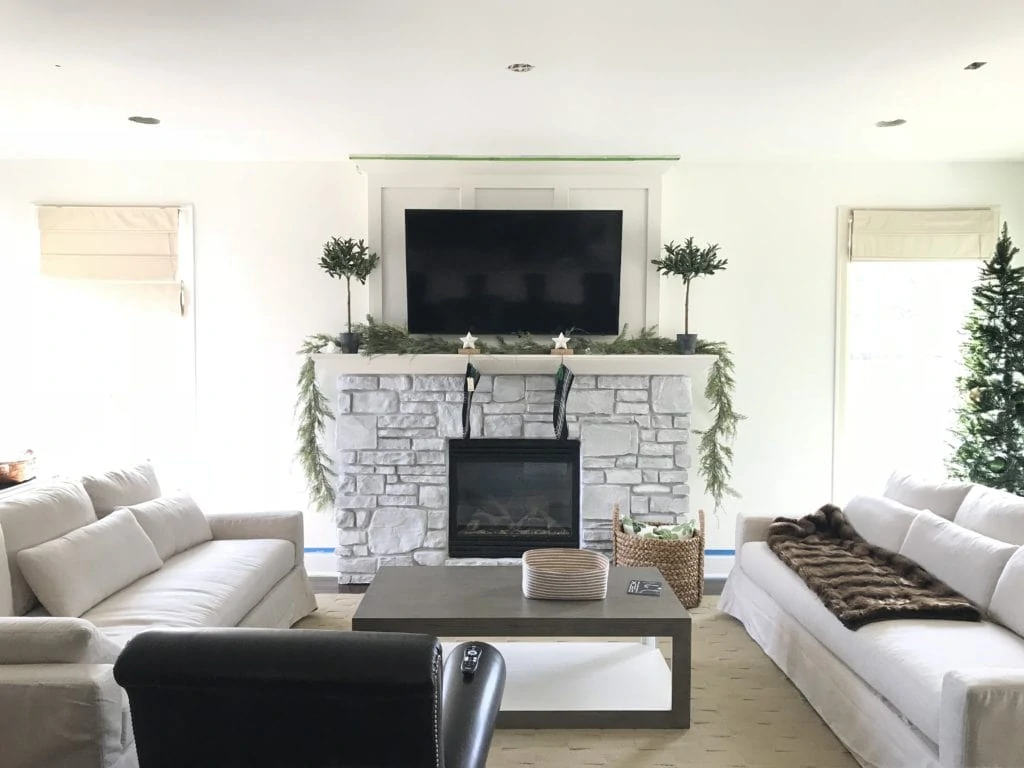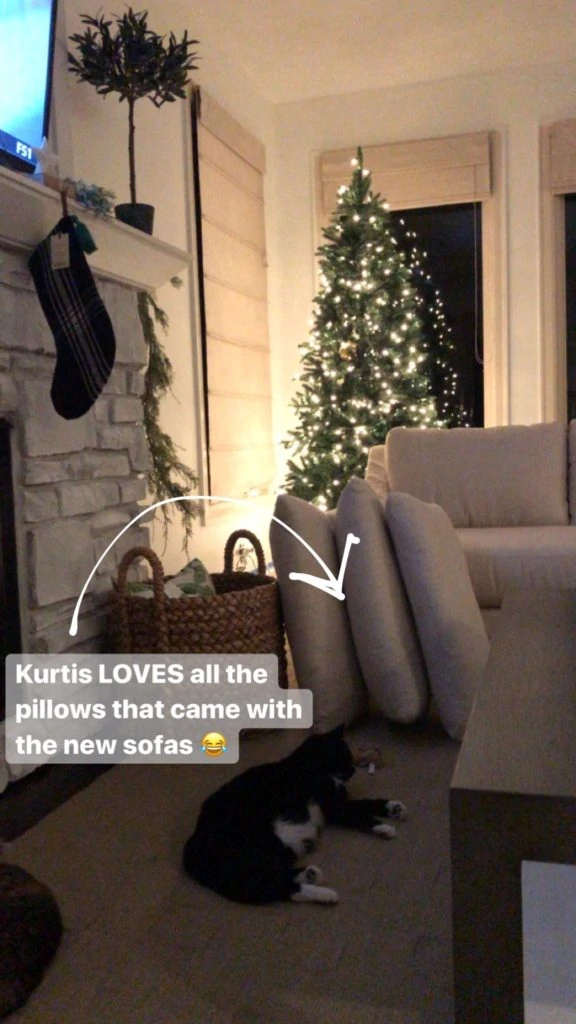 We woke up early Saturday morning to hear a loud banging noise in our basement in the cat's bedroom. We thought they were messing with their water dishes, but it turns out a bunny had fallen down our window well and was trying to get out (you can see him on the right in the photo below). We think he was bouncing off the metal latter and that's what we were hearing. You can image with four cats staring you down thru the window, you'd want out of there too. Kurtis had to ultimately jump in the well and when the rabbit did one of his crazy hops trying to get out, he tossed him out. It only lasted about three minutes, but I felt so bad for the little guy! Thankfully he ran away super quickly so we know he wasn't hurt at all (or at least not too badly). Such an odd way to start the day!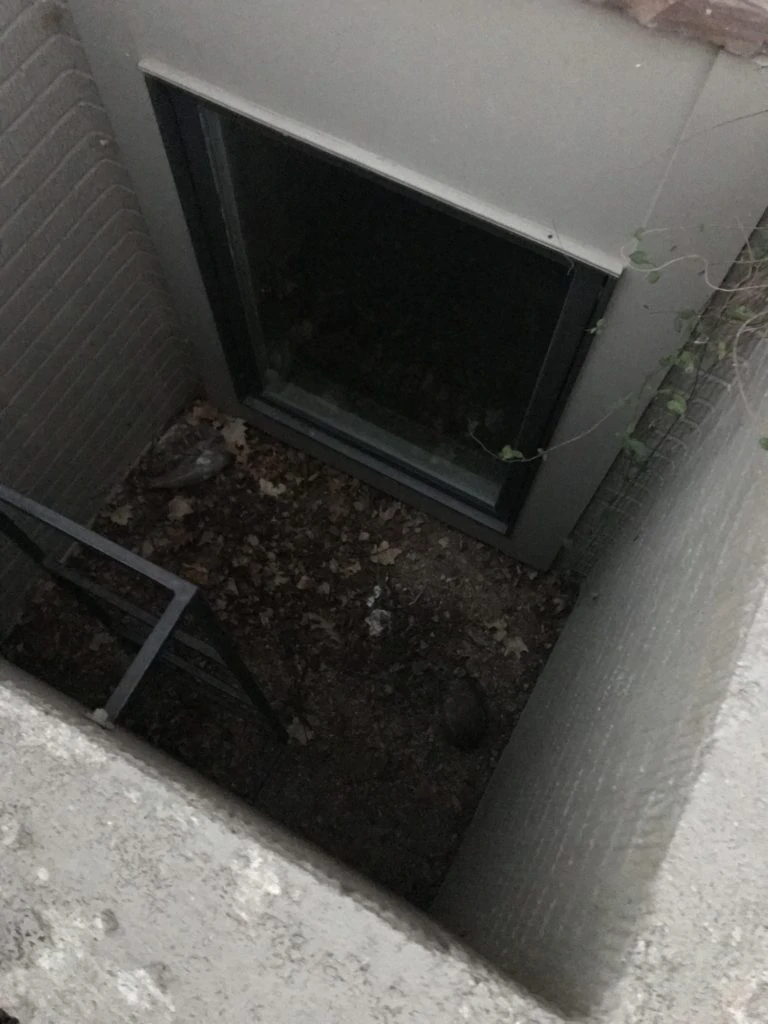 My parents flew into town around dinner time on Friday night. We decided to eat dinner downtown after we picked them up so I put on my festive sweater! I'm in love with it!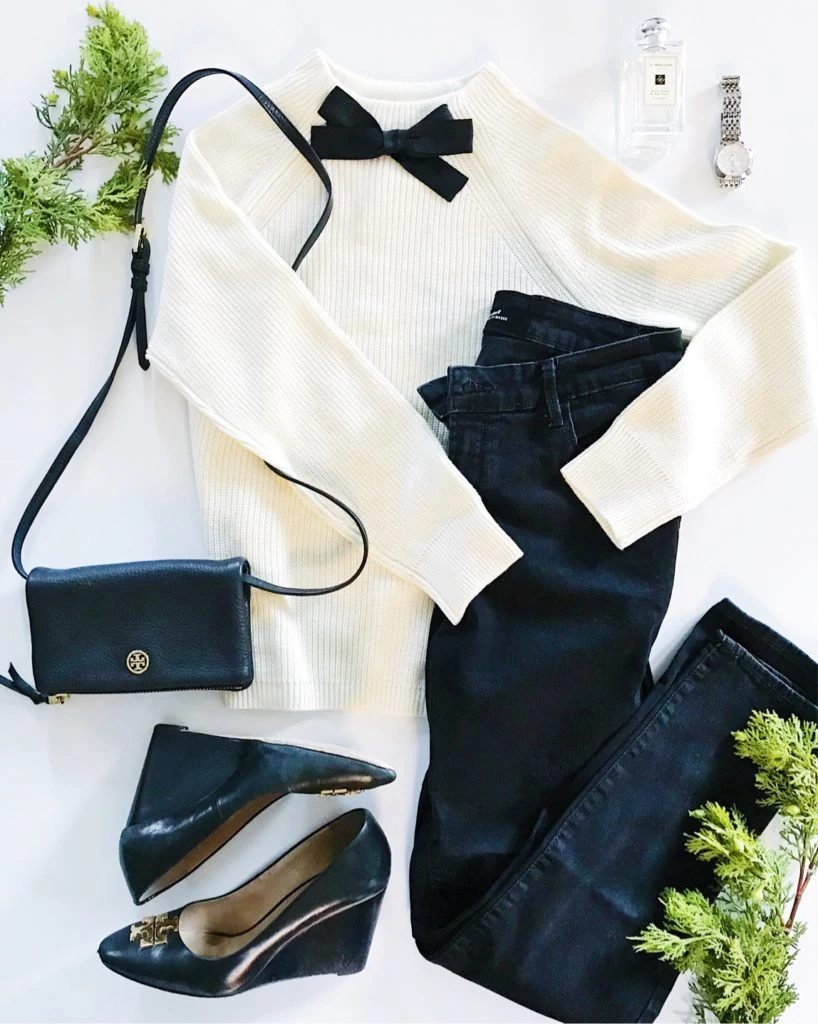 Sweater | Jeans | Purse (similar) | Shoes (similar) | Cologne | Watch (similar)
After seeing the lines at restaurants in true downtown, we headed to Blackstone and decided to try Stirnella. We all really enjoyed our meals!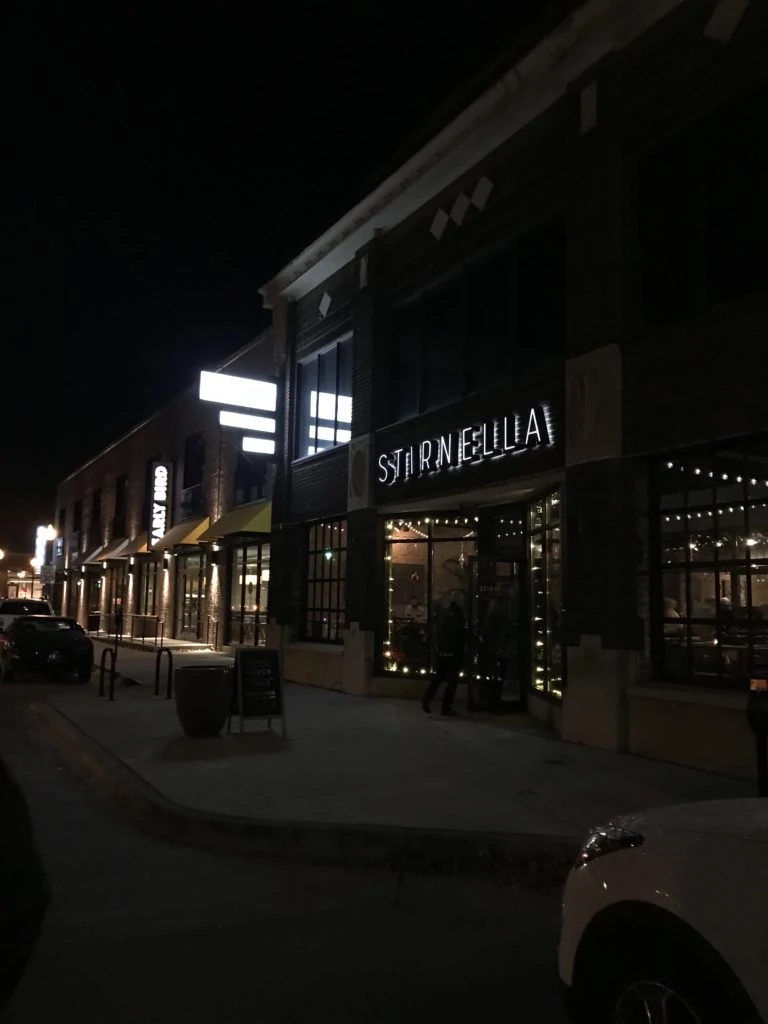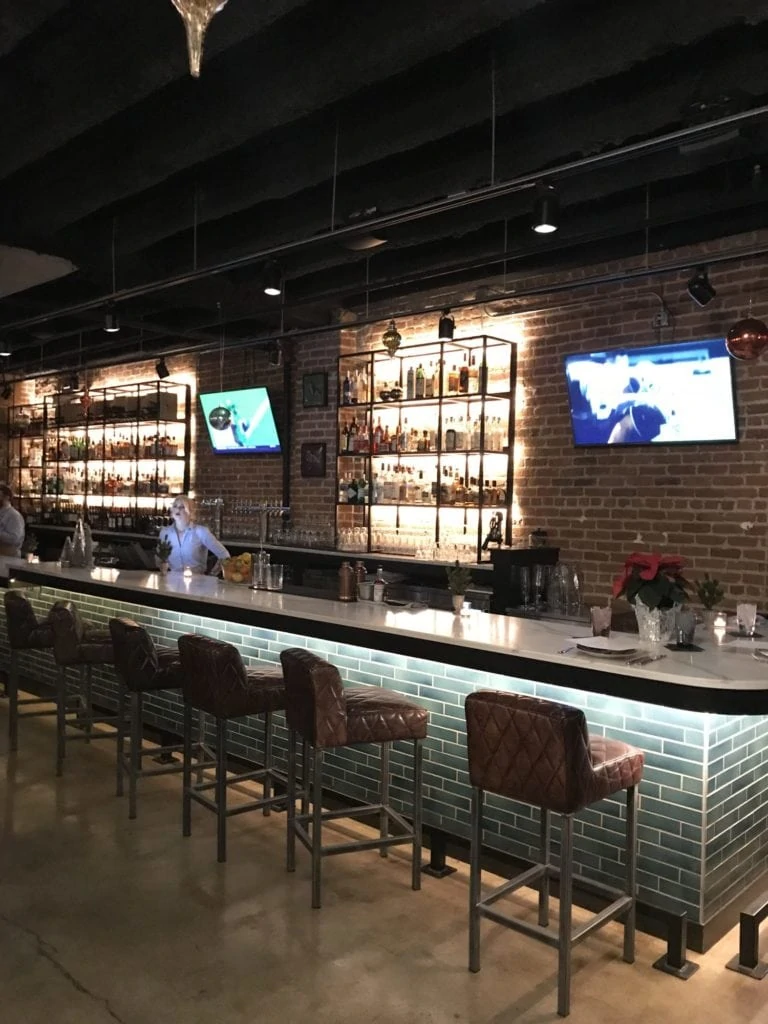 After dinner we made the quick drive down to Scriptown Brewing to show my parents so of our favorite beer. They had never been since even we don't head down that way all too often. It was fun to grab a drink before heading back to our house.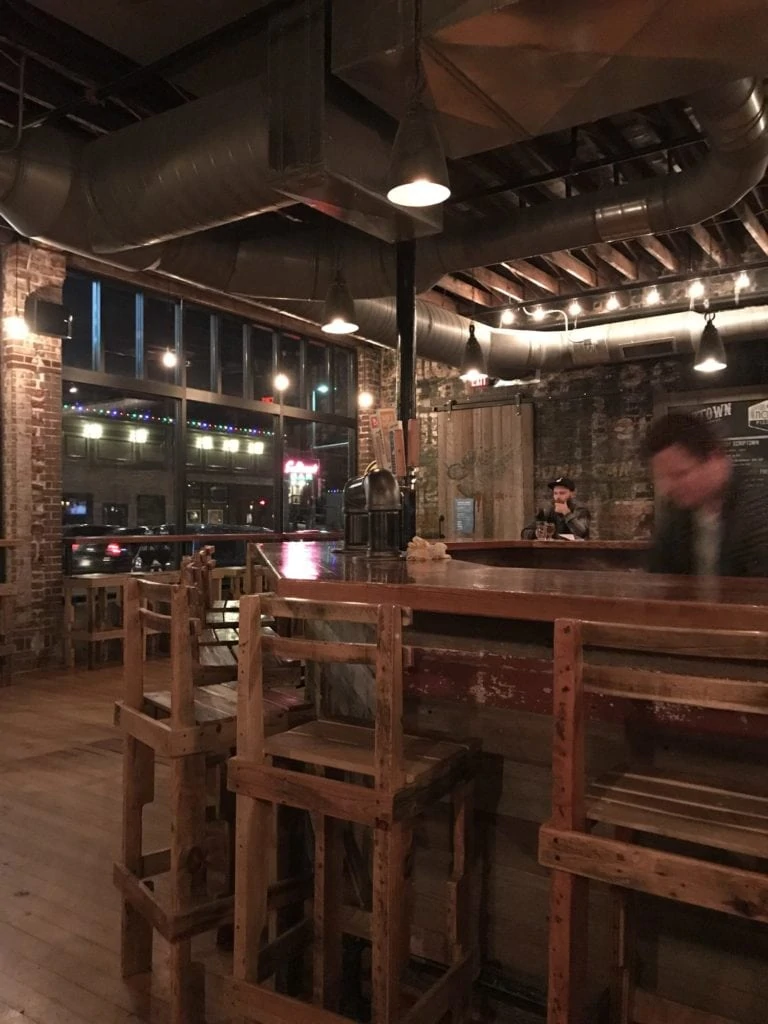 Sunday morning, we had breakfast at home before doing a little shopping for the day. The cats had already made themselves at home with our new sofas.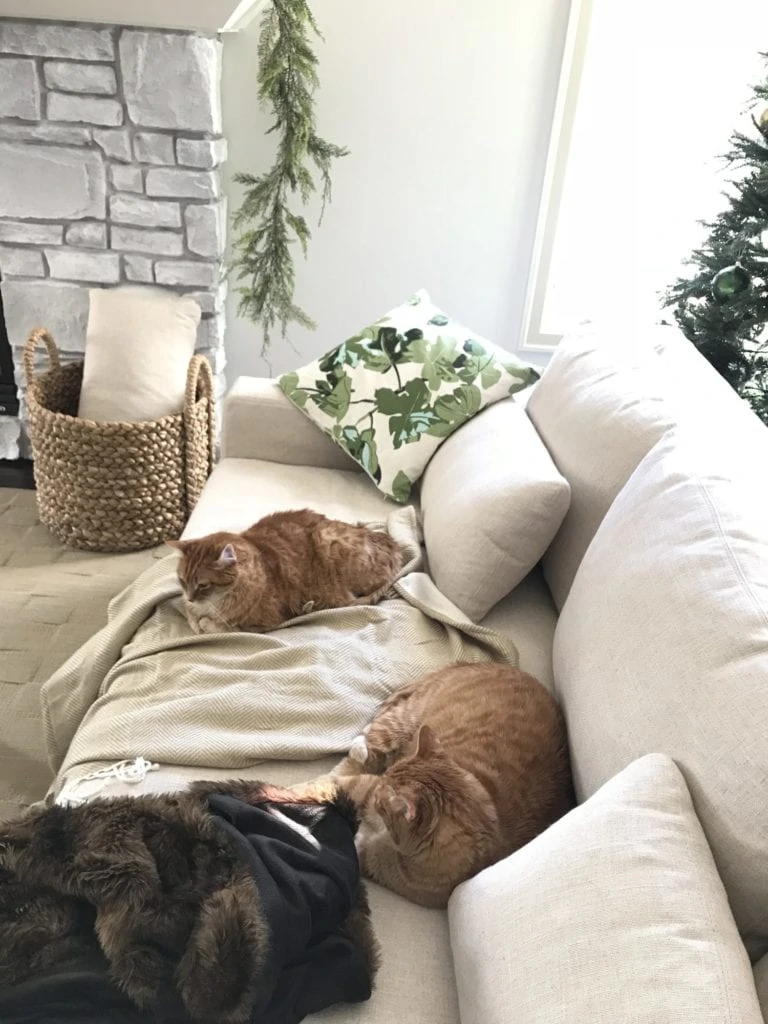 After doing some shopping at Village Pointe, we had a happy hour lunch at Baby Blue. Their sushi is still some of our all-time favorite and my parents love it too!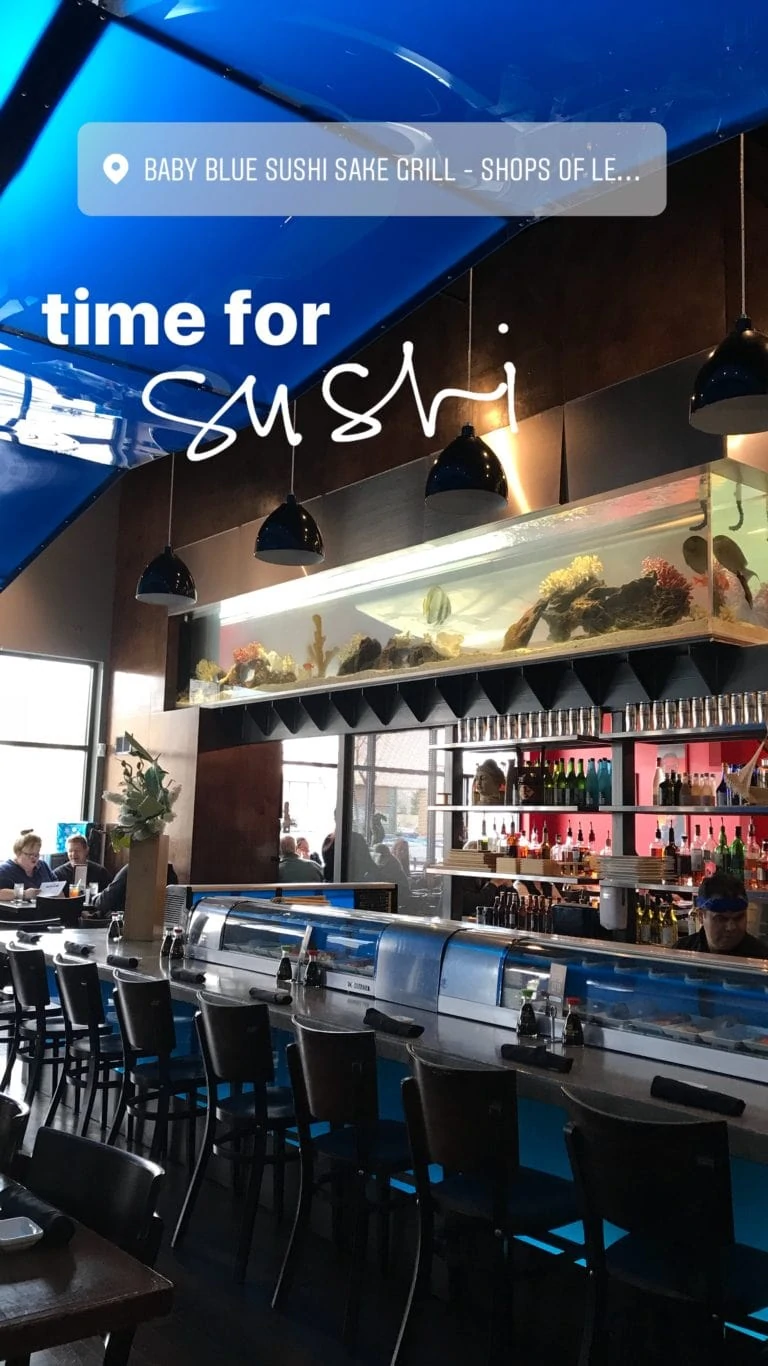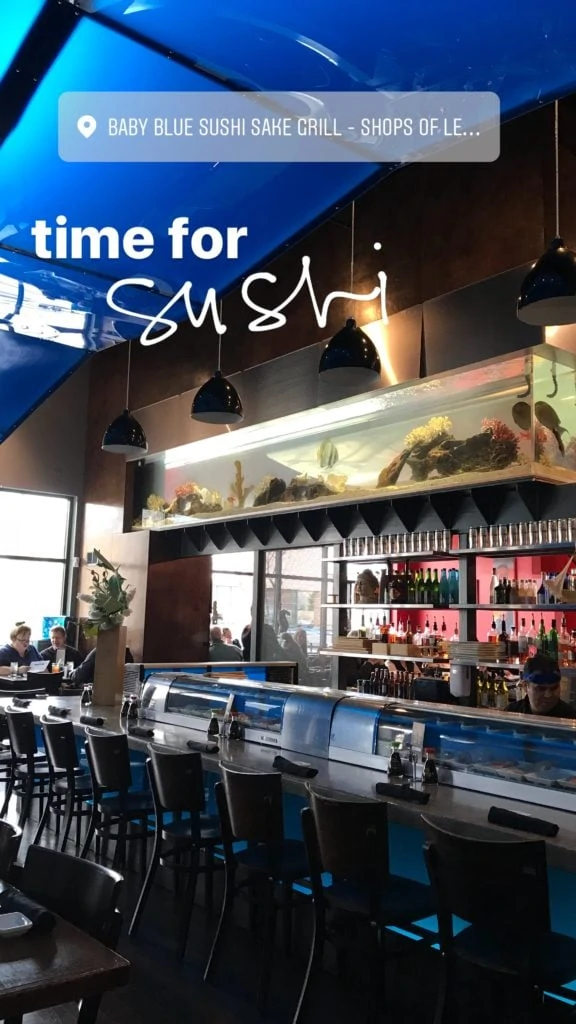 After lunch we swung by Jill and Nick's house so my parents could say hi and to also meet their new dog Scout. He's seriously the cutest. And I think my parents were missing their puggle already, so it gave them some good dog time 😉 After the visit, we headed to Cabella's and then Costco. We had dinner at home and then watch The Holiday, which is still one of my favorite movies of all time!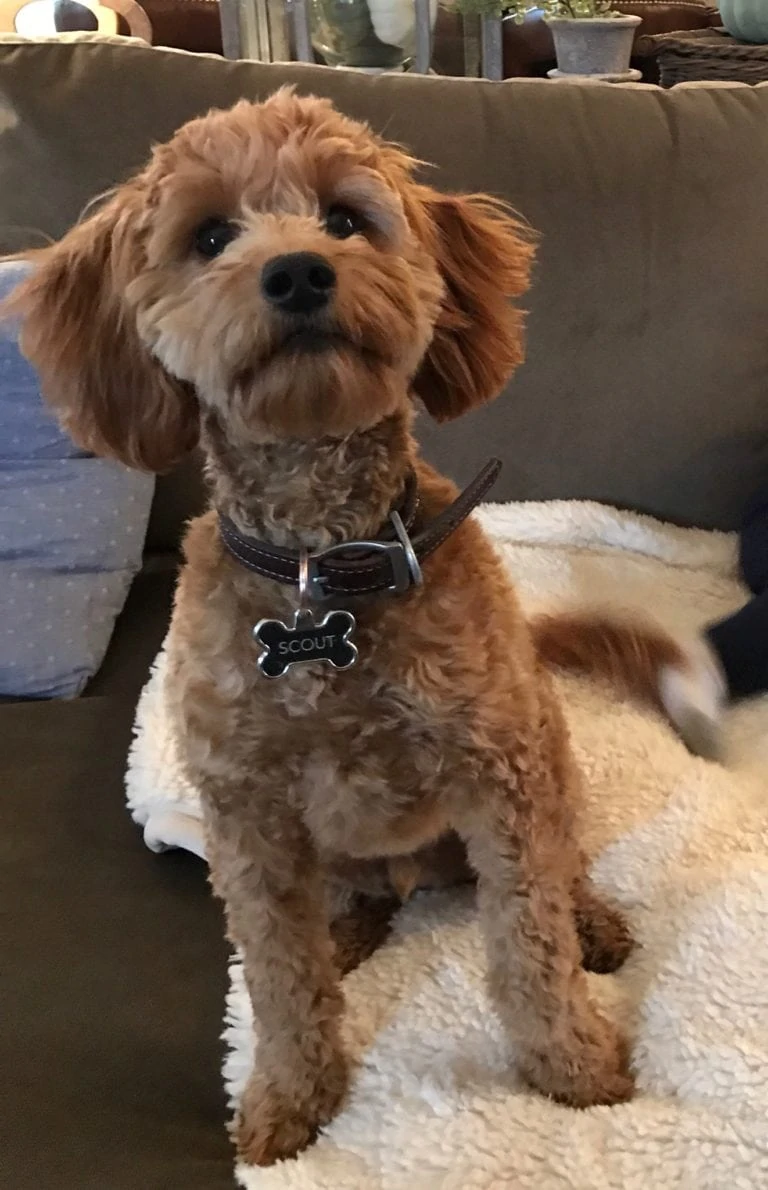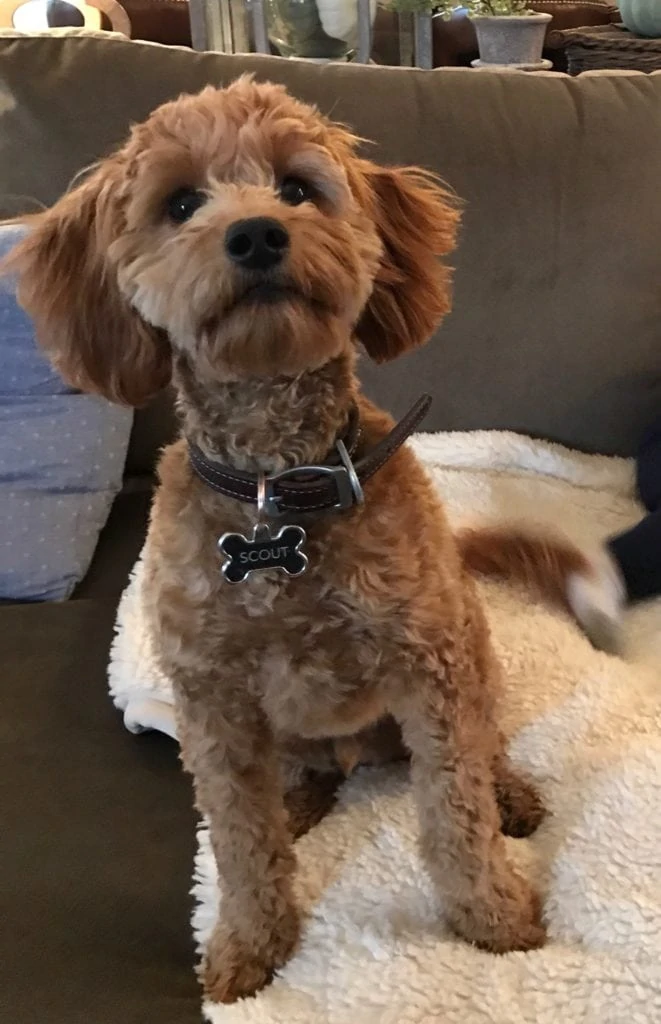 Monday, we had some work that needed to be done at one of our rentals. My dad offered to help Kurtis since it involved replacing a sink faucet (always the worst task), a doorbell, and a shower track. So, me and my mom lounged around and did some major Cyber Monday shopping!
I shared this picture on Instagram Monday. It's actually not how I'll likely be styling the living room, but I wanted to share my new buffalo check pillows and Lindsay Letters C'est Noel canvas and The Soul Felt Its Worth print in one quick shot!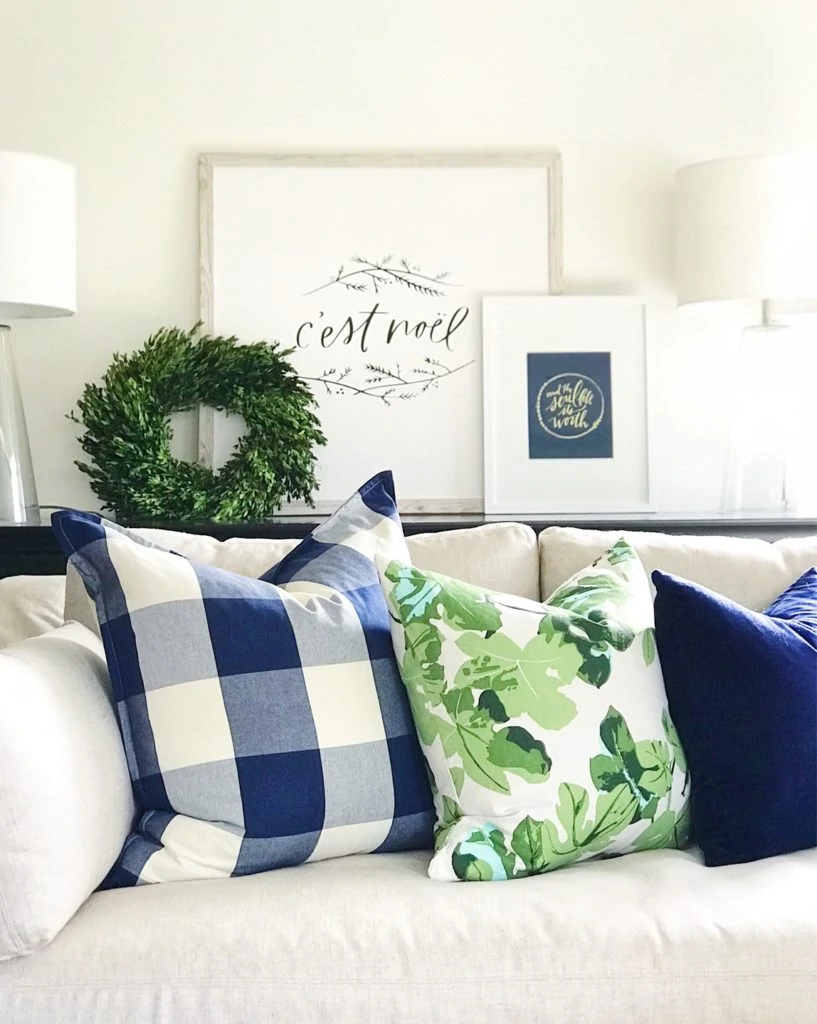 Monday afternoon we did a bit of shopping and then took my parents out to eat at Bonefish Grill to celebrate my mom's birthday. We rarely go over there, but there really is nothing better than their Bang Bang Shrimp! The service is always great too, and they brought my mom some chocolate covered strawberries for her birthday!
After dinner, my mom requested we watch Six Below. She's a Life Flight nurse back in Utah (technically retired a month ago, but still works for them). Their helicopter, two nurses and a pilot were in the film in the rescue scenes and it was filmed at one of our favorite ski resorts so it was fun to watch!
Tuesday, Kurtis had to go back to work so I spent the day with my parents. My dad wanted to hit up a few of our coin shops and my mom and I did a little shopping. We spent some time wandering the Old Market, which is something I rarely do so it was fun to walk around.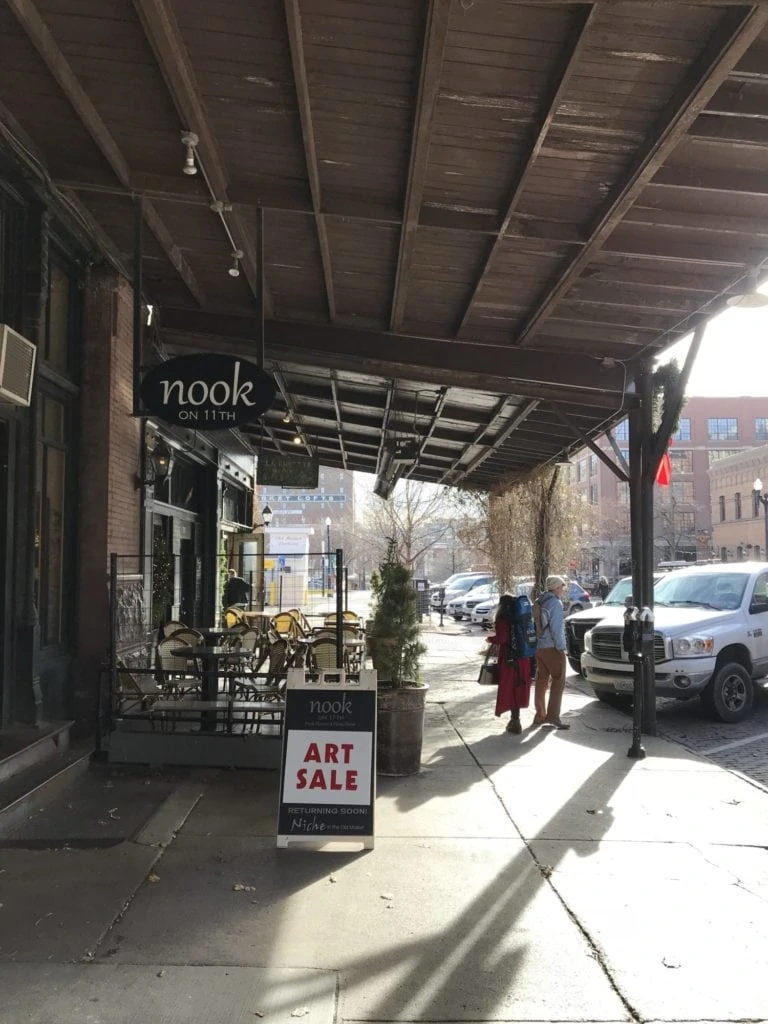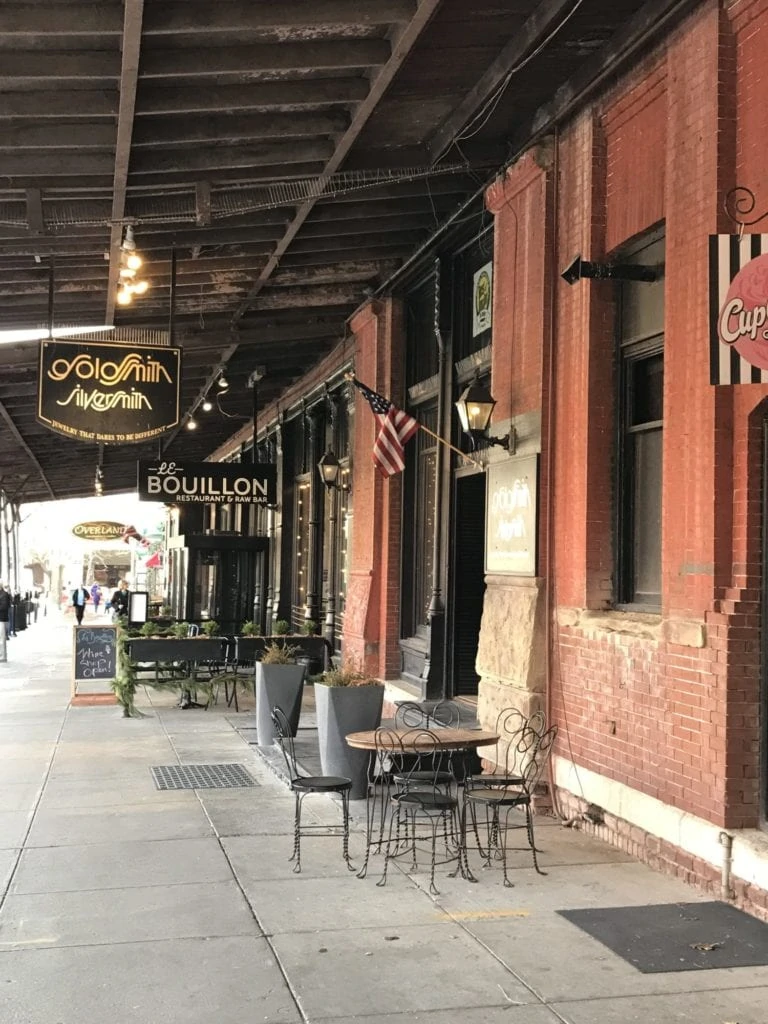 We had dropped my dad off at a huge coin store downtown, so after shopping for about an hour, we swung into Hook & Lime for chips and salsa and a margarita before heading back to pick him up.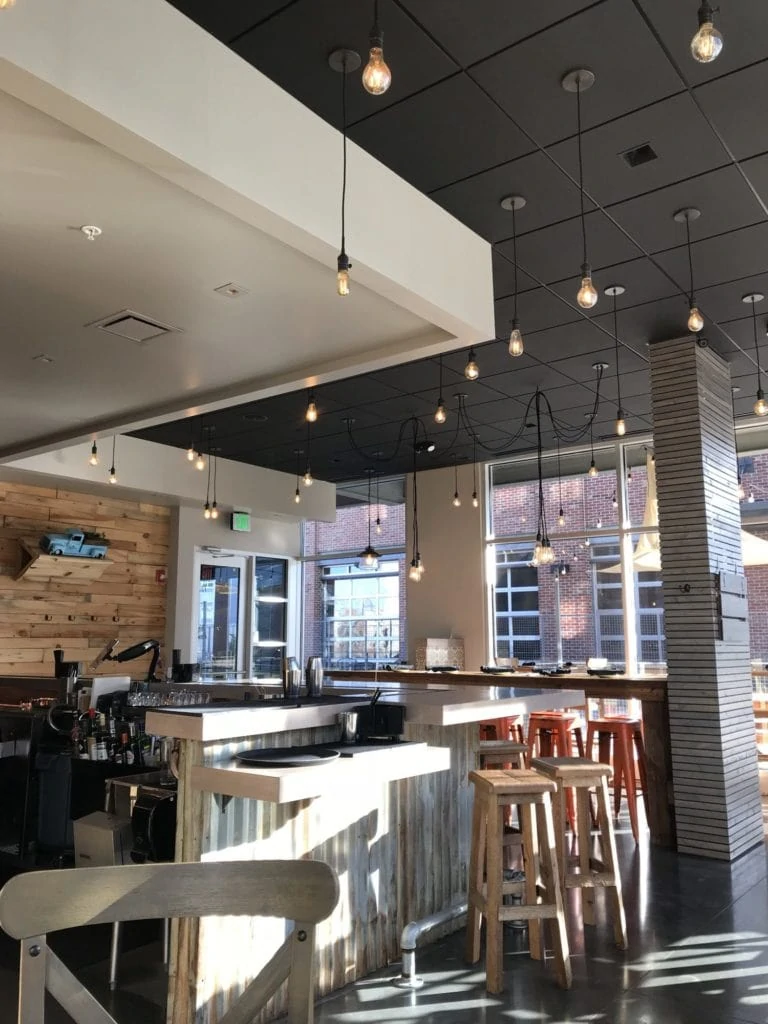 Before I took them to the airport, we all met downtown at Plank for a little happy hour dinner. I had never been before, but we all thought the food was great and my dad loves good, cheap oysters so he was in heaven!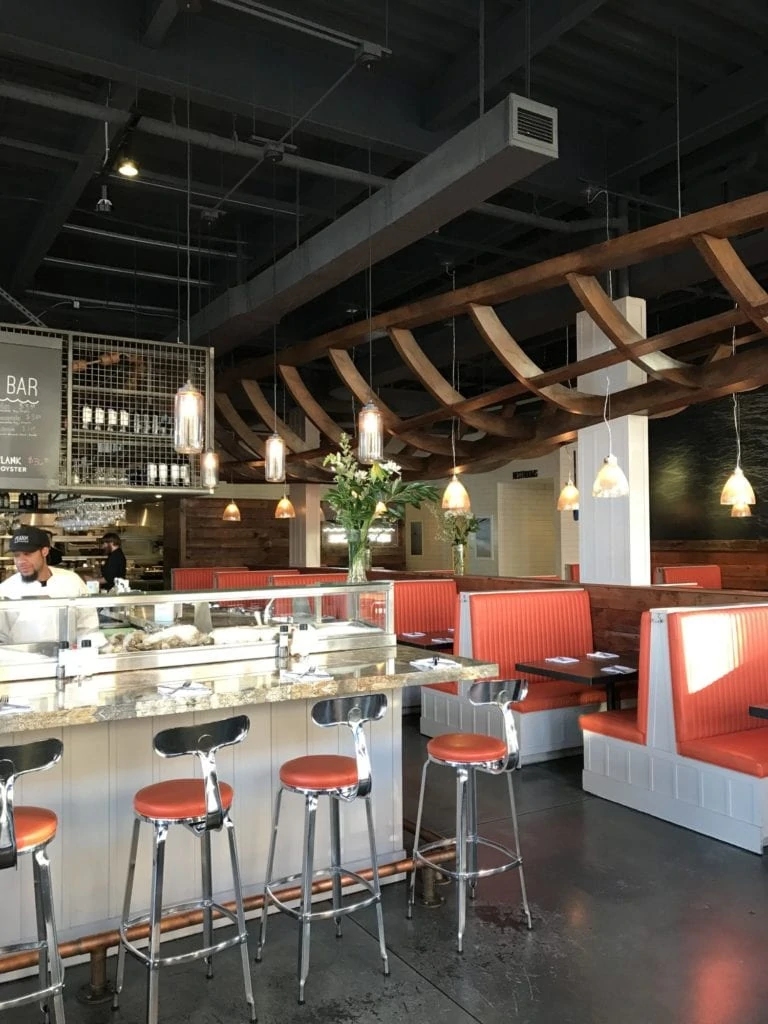 Kurtis and I got home that night and our new living room spindle chairs had been delivered! Here's a quick, messy shot of the space. I still have painting to do as mentioned above and we have to replace the can light fixtures, etc. I also need to steam the wrinkles out of the sofas and style everything and finalize throw pillows, but I'm loving how it is all coming together! And I will say, the sofas are beyond comfortable – especially to lay on!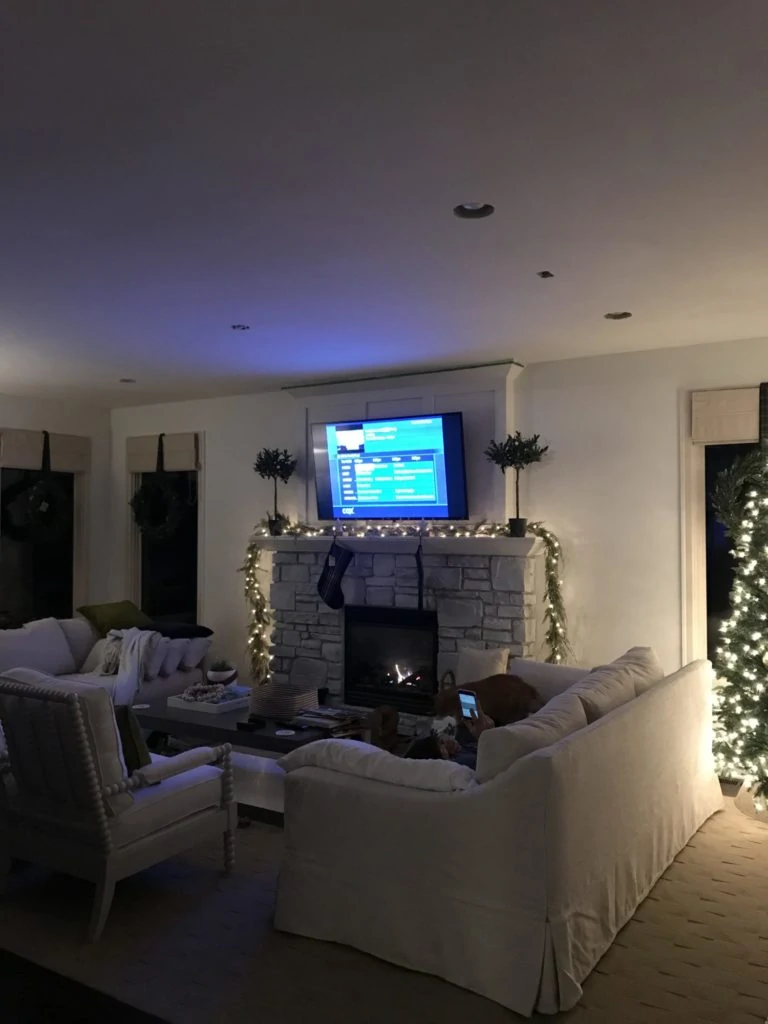 I'm actually sharing my first Christmas home tour of the year next week, and I still have no idea how I'm decorating. I do have most of the greenery up in the room, but that's about it! Kurtis' sister and family are coming in town this weekend to stay with us. I'll also be shooting my niece's senior pictures! But, with more visitors, I'm guessing my decorating for the holidays will be pretty basic this year. And I'm okay with that!
Kurtis did give me all the details on his pulled pork, but rather than add it to this already lengthy post, I'll be sure to share on Sunday when I post our next weekend recap. Tonight we're headed to Cirque Musica Holiday downtown for one of Kurtis' Christmas parties so it should be a lot of fun!
I'd say have a great week, but now that's it's almost the weekend, I'll wish you all a great weekend! 🙂
If you would like to follow along on more of my home decor, DIY, lifestyle, travel and other posts, I'd love to have you follow me on any of the following:
Pinterest / Instagram / Facebook / Twitter / Google+
disclosure: some affiliate links used