What a week. After the news in Las Vegas on Monday morning, the whole week just felt off. Words just really can't do justice to explain the way most of us are feeling. Such a horrific act in a city that I grew up loving so much. Vegas was only about a six hour drive from where I grew up and back then they were still catering to the family vibe. So, I have many childhood memories there and it makes my heart hurt so much for the families involved in the shooting. I continue to pray for peace and comfort for all.
It was probably the worst week possible for us to start working out and eating out. And on Sunday we had decided to give up alcohol for the week. Bad timing on our parts. But we stuck with it the whole week, and I actually found myself really enjoying the workouts on this app. Likely because I didn't have everything already memorized like I do with so many of her videos.
Wednesday night we taught confirmation class at church. It technically had started two weeks prior when we were in Rhode Island. The week prior, I was in New York, so Kurtis taught on his own. This was my first class of the season, and it was fun to meet the kids we'll be teaching for the year. We both really enjoy it, and we're glad we were asked to serve again this year!
Tomorrow the high is only supposed to be 49 degrees. It's crazy how much the weather can fluctuate this time of year. Here's a recent outfit I put together. And yes, I'm still okay wearing white jeans after Labor Day. Almost everything in this outfit is on major sale right now!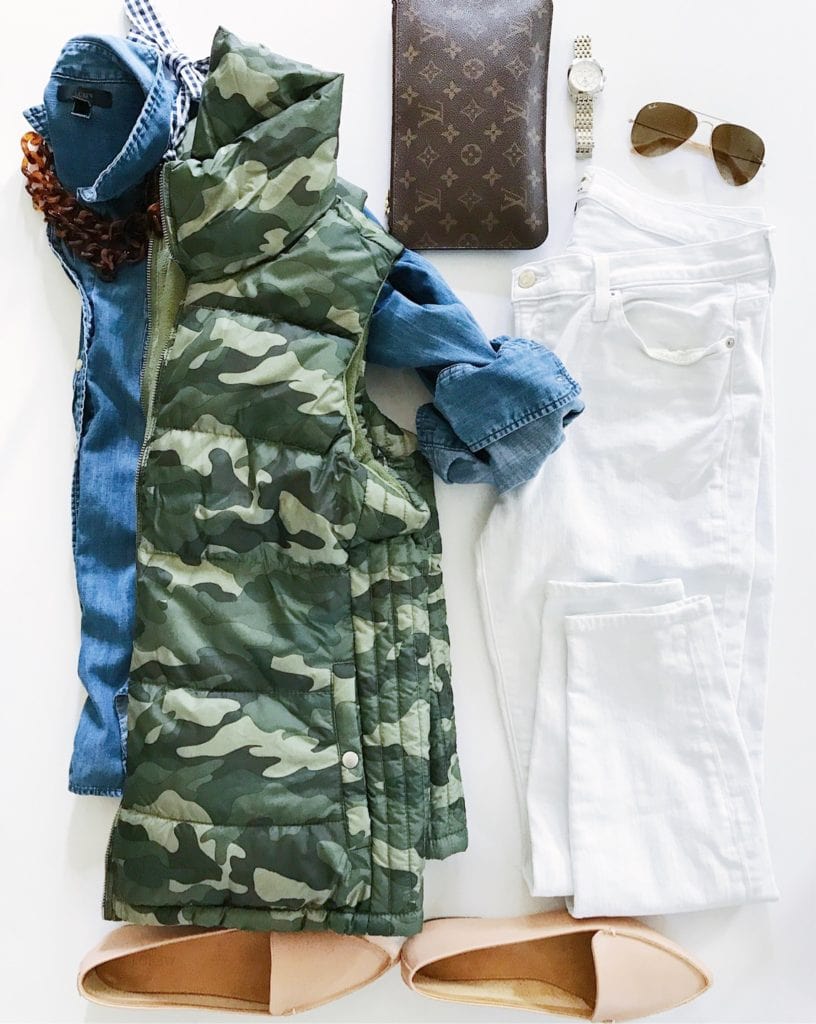 Camo Vest | Denim Top | White Jeans | Necklace | Flats | Clutch | Watch | Sunglasses
Friday I wasn't feeling great so we basically crashed on the couches and watched Wonder Woman. I don't know if it was the fact that it was so hyped up, but I thought it was just okay.
Lately when I'm at the computer, Bearcat wants in my lap and he wants to hold my arm. Even if I'm typing. It makes for some super odd angles on his part but it's seriously so cute I can't resist.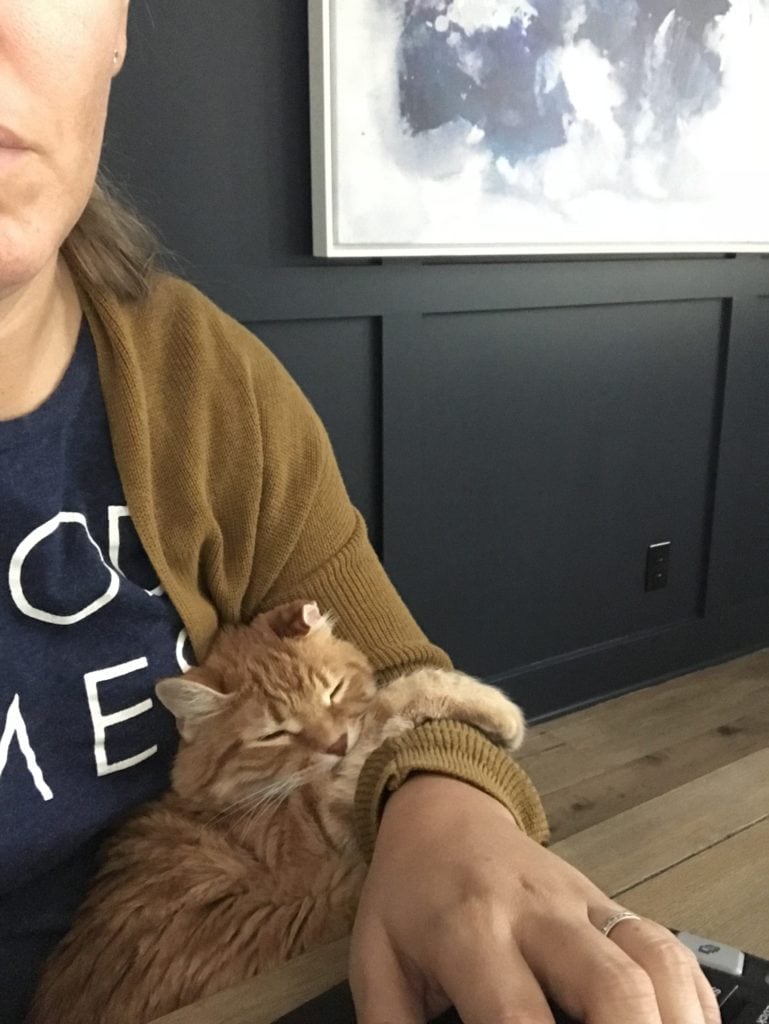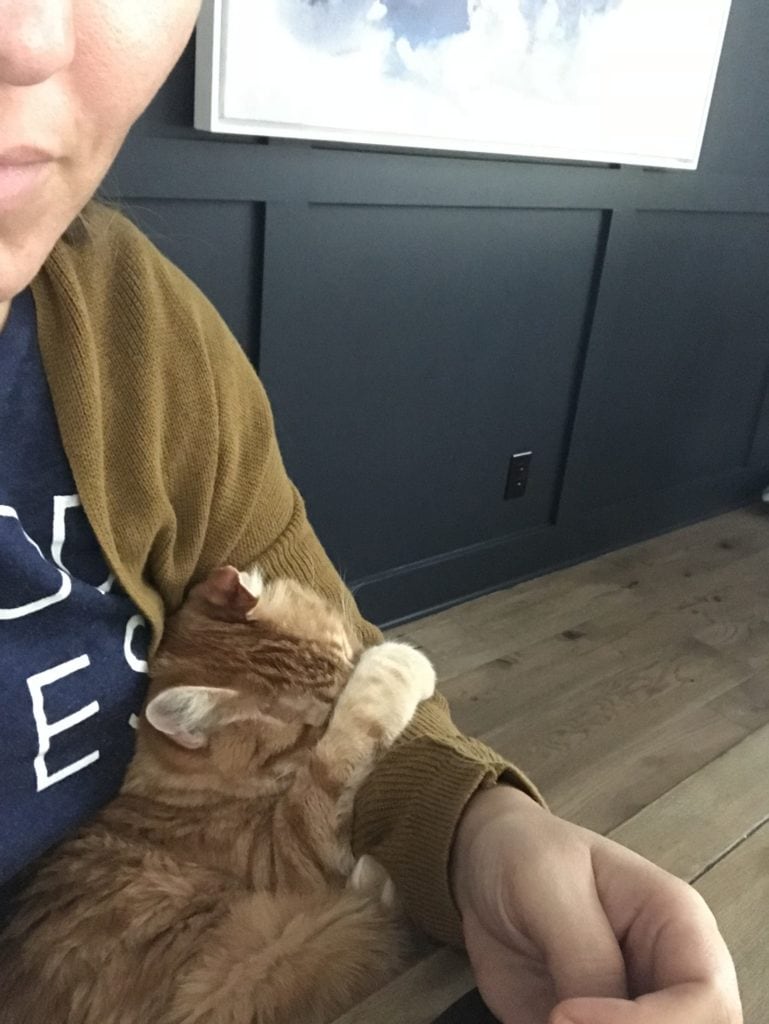 Saturday I worked on a project I'll be revealing soon, but it included some fall outdoor planters! They are always so fun but it does leave me sad pulling out the final remnants of my summer planters.
Sunday, we worked hard to clean all of our outdoor furniture to get it dried out and stored for winter. It's always a sad day! I'll be sharing more about the new way we are storing everything. It worked out so well, and has saved us a ton of time in the garage. I thought I'd show you this photo to really show the difference of Sunbrella fabrics vs. regular outdoor fabrics. That front navy blue pillow (from World Market) used to be the same rich blue as the lumbar pillow. Fortunately they were cheap enough I can justify new ones next year, but the Sunbrella are clearly worth the investment too.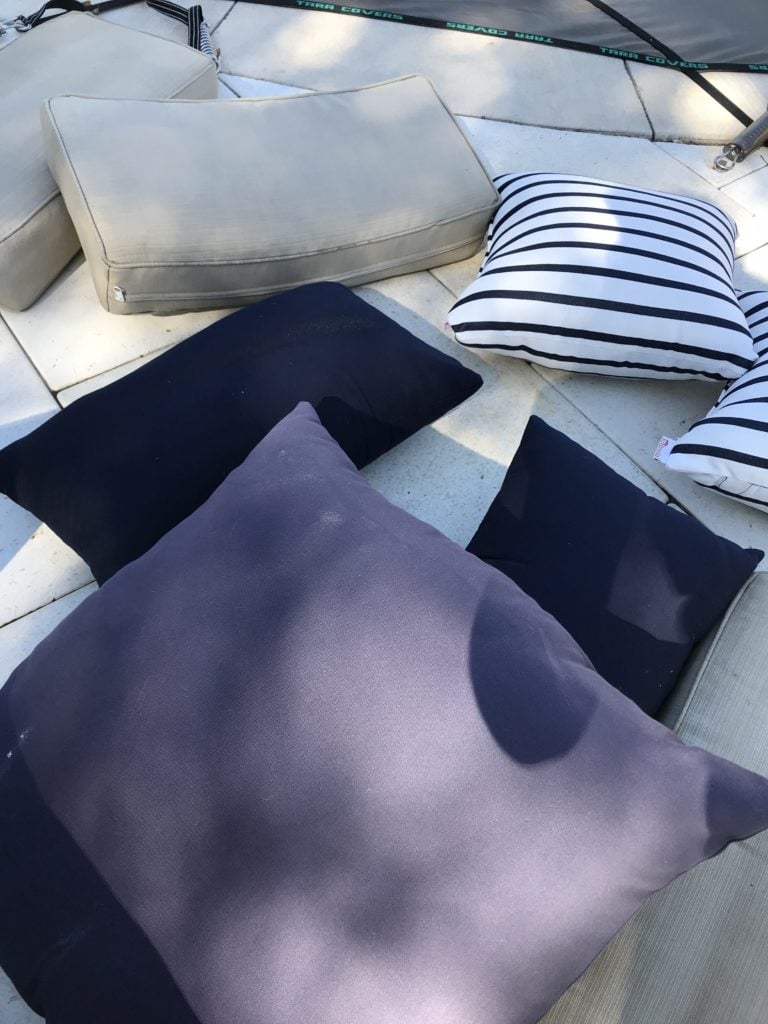 Here was our new view last night out the back window now that the pool was closed last week and we've hauled all the furniture in. It's always a sad day when the pool gets covered!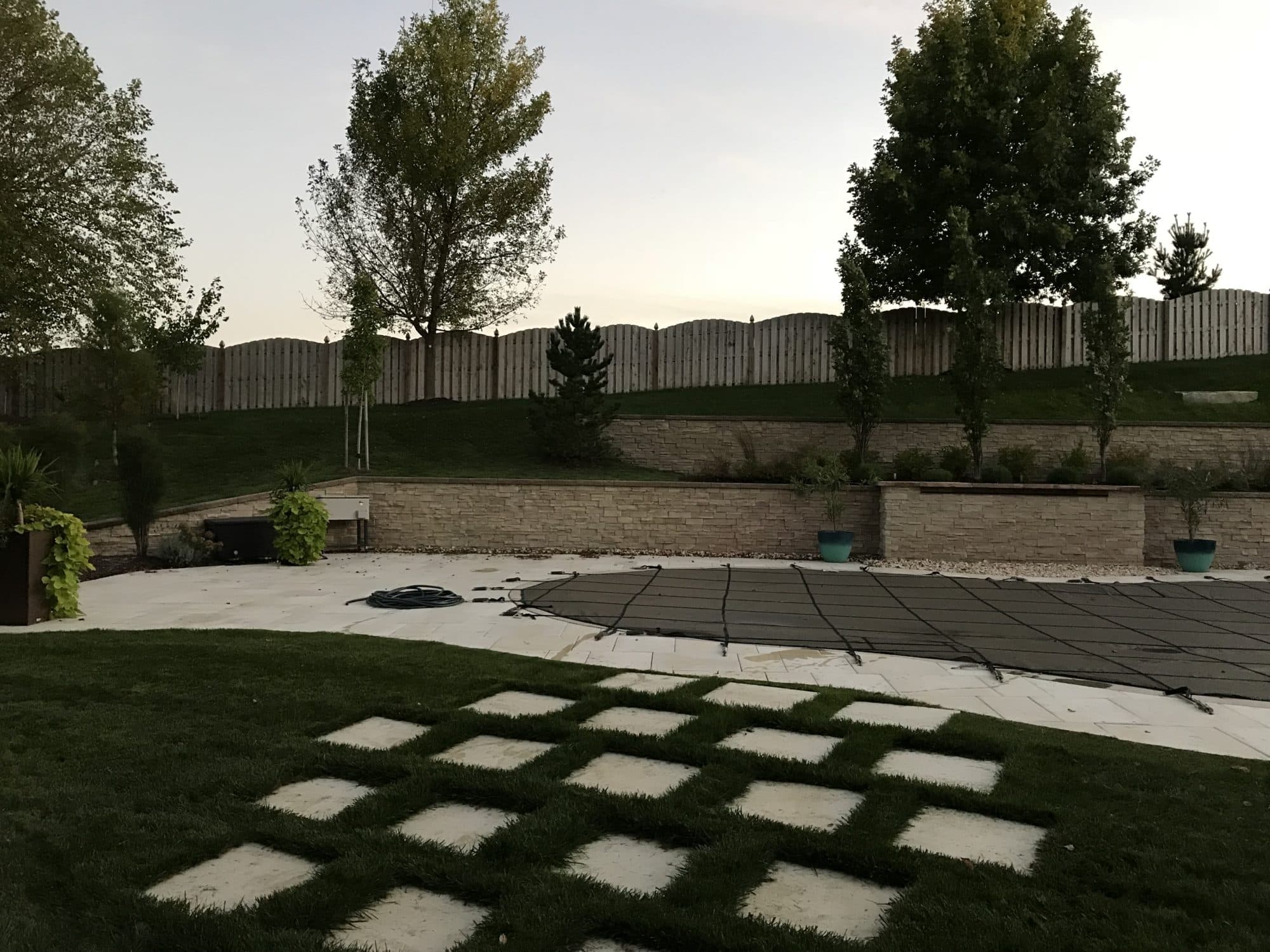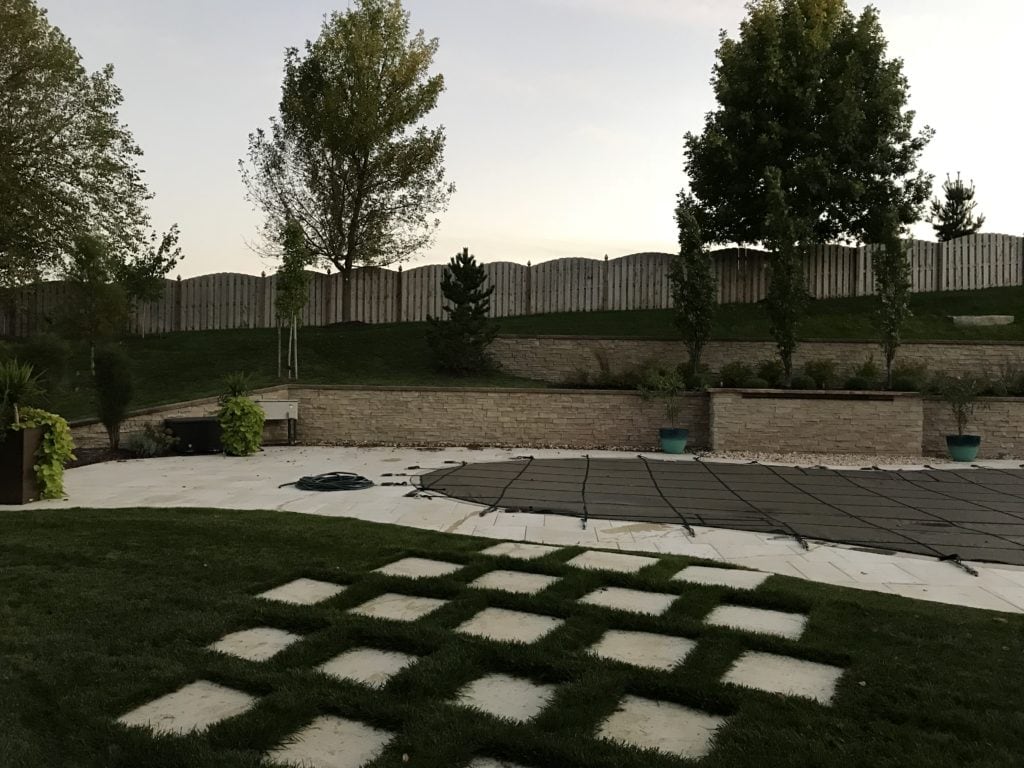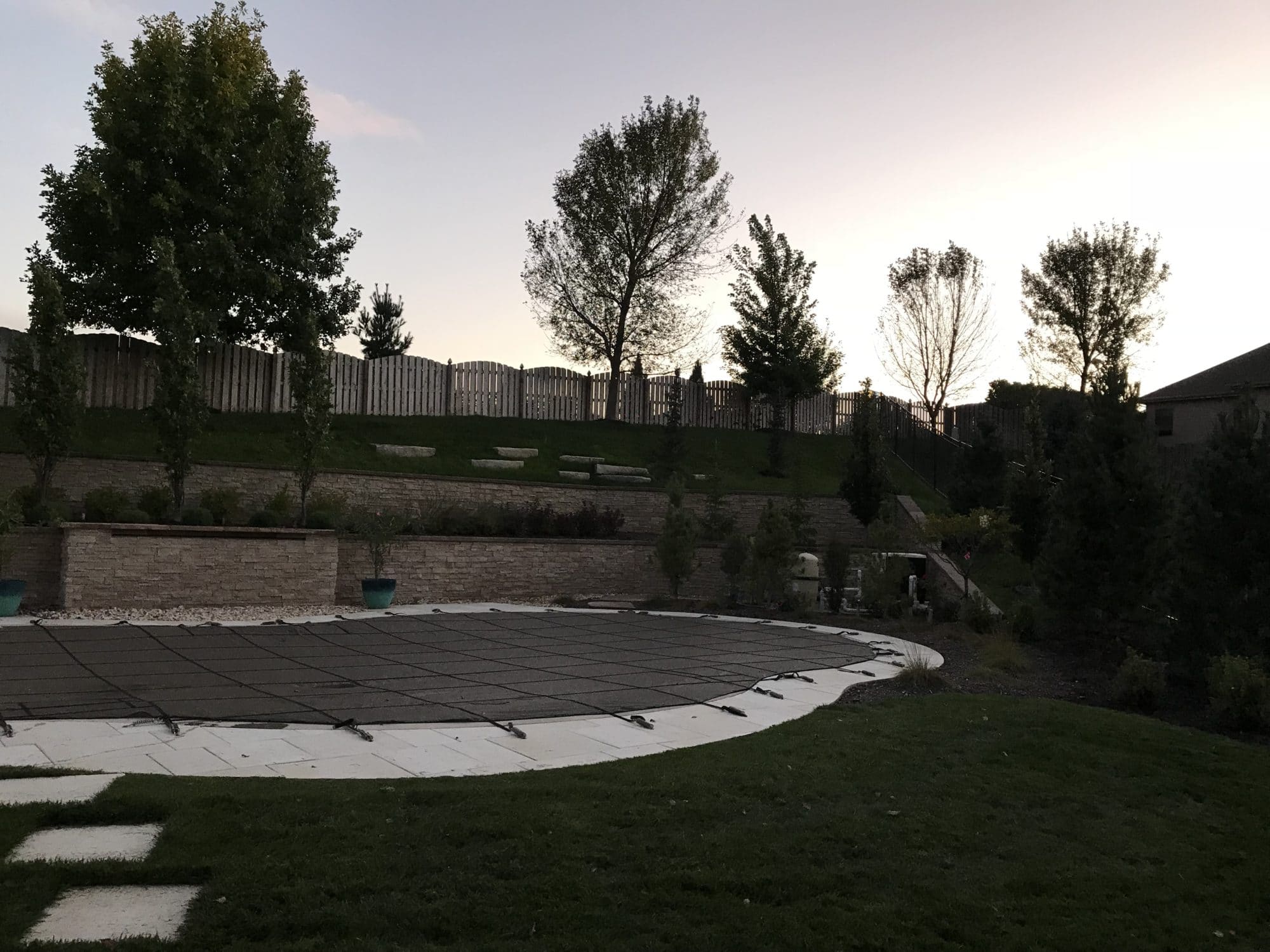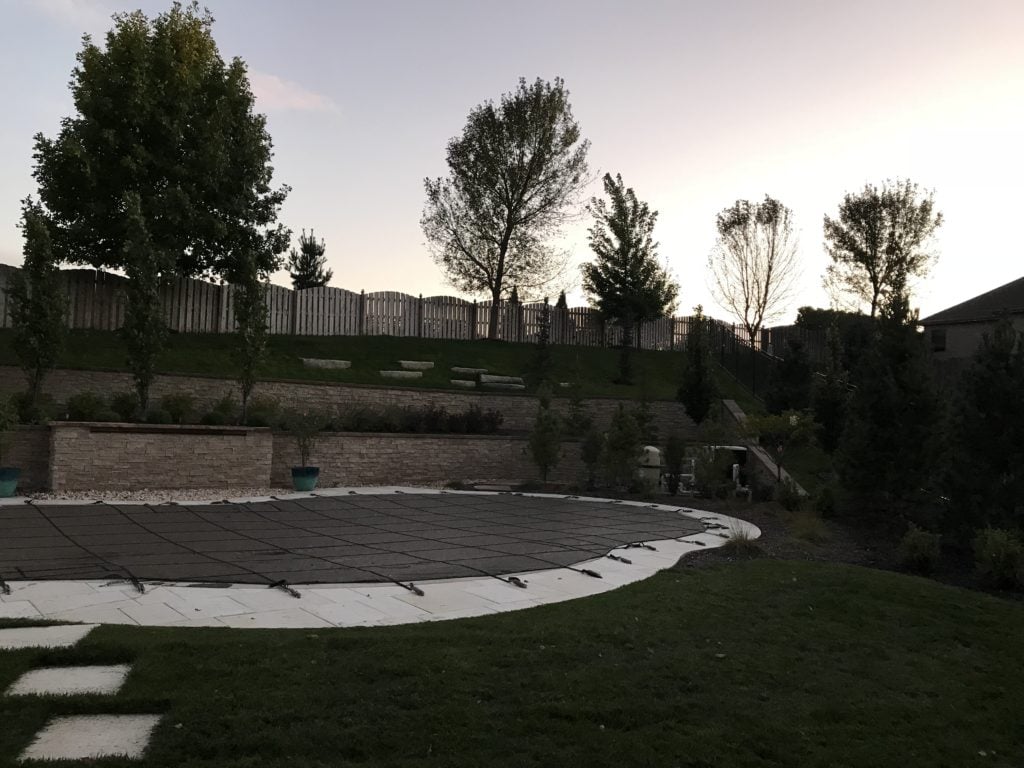 Sunday afternoon, we headed to Pottery Barn. They are having their Friends & Family Sale, and I had a seen a piece of furniture (floor model) that was on crazy sale – already marked down about 60% off. I thought about it over the weekend and convinced Kurtis I needed it. Need is a very loose term in this situation 😉 But, they gave me the extra 20% off, so as I like to tell him, it was practically free. Ha! We had to borrow our friend Nick's truck to pick it up though. I think I'll keep it a surprise as to what I bought until I get it put back together and styled. We were by far the classiest furniture haulers on the road with items going out the windows since it wouldn't all fit in the truck bed.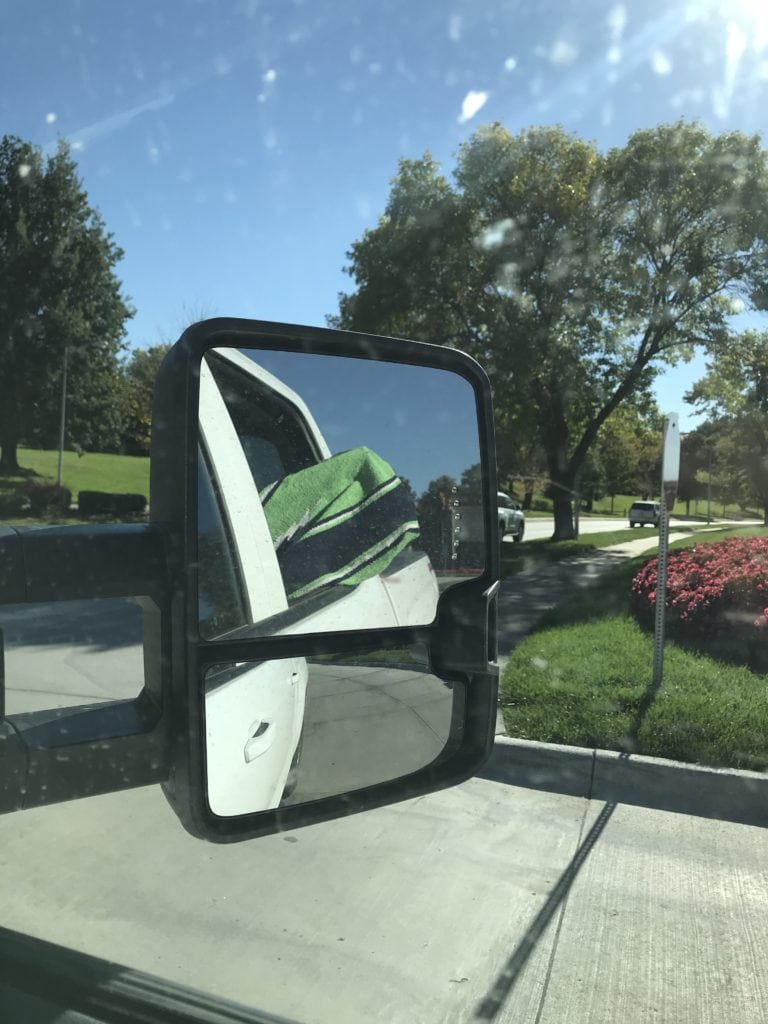 Speaking of sales, because of the holiday today, most of the weekend sales have been extended through today. You can see all of my top sale picks here. There are so many great ones going on right now!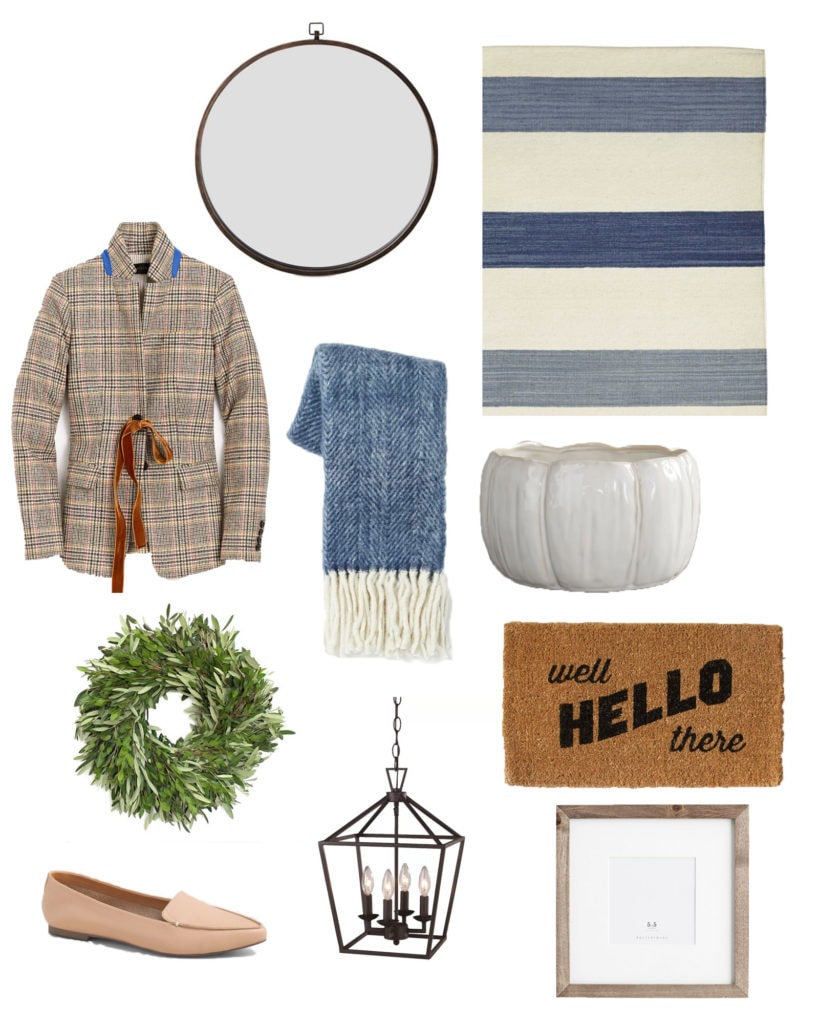 After we ran to Pottery Barn, we ate out for the first time in over a week. It was divine! You can't ever go wrong with Mexican food at Roja – especially when it includes margaritas! They're deluxe queso is out of this world good. Not the healthiest meal by any means, but we figured we could have at least one cheat meal per week.
I started this book last night. I'm excited to get through it, as I've always been a big fan of the series. It's only of the few books Kurtis will read too. Hoping this one is as good as all the others!
I hope you all have a great week!
If you would like to follow along on more of my home decor, DIY, lifestyle, travel and other posts, I'd love to have you follow me on any of the following:
Pinterest / Instagram / Facebook / Twitter / Google+
disclosure: some affiliate links used