I'm still in shock that this was the last weekend in August. I think it was officially the fastest month I've ever remembered. Not only that, it was a crazy busy week.
Did you guys watch the eclipse? It happened around lunch time here, and I watched it with my nextdoor neighbor. I called Kurtis later and we all agreed it was a bit underwhelming here (even though we were around 98% totality). With the cloud cover, it just felt like it was about to storm – nothing major. But both my parents, and my brother and sister-in-law drove to areas in Wyoming where it was 100% totality, and they said it was life-changing and that they would definitely go to the next one. So, I'm undecided! We're just wishing we would have made the one-hour trek to Lincoln (although in reality it probably would have taken three-four hours with traffic).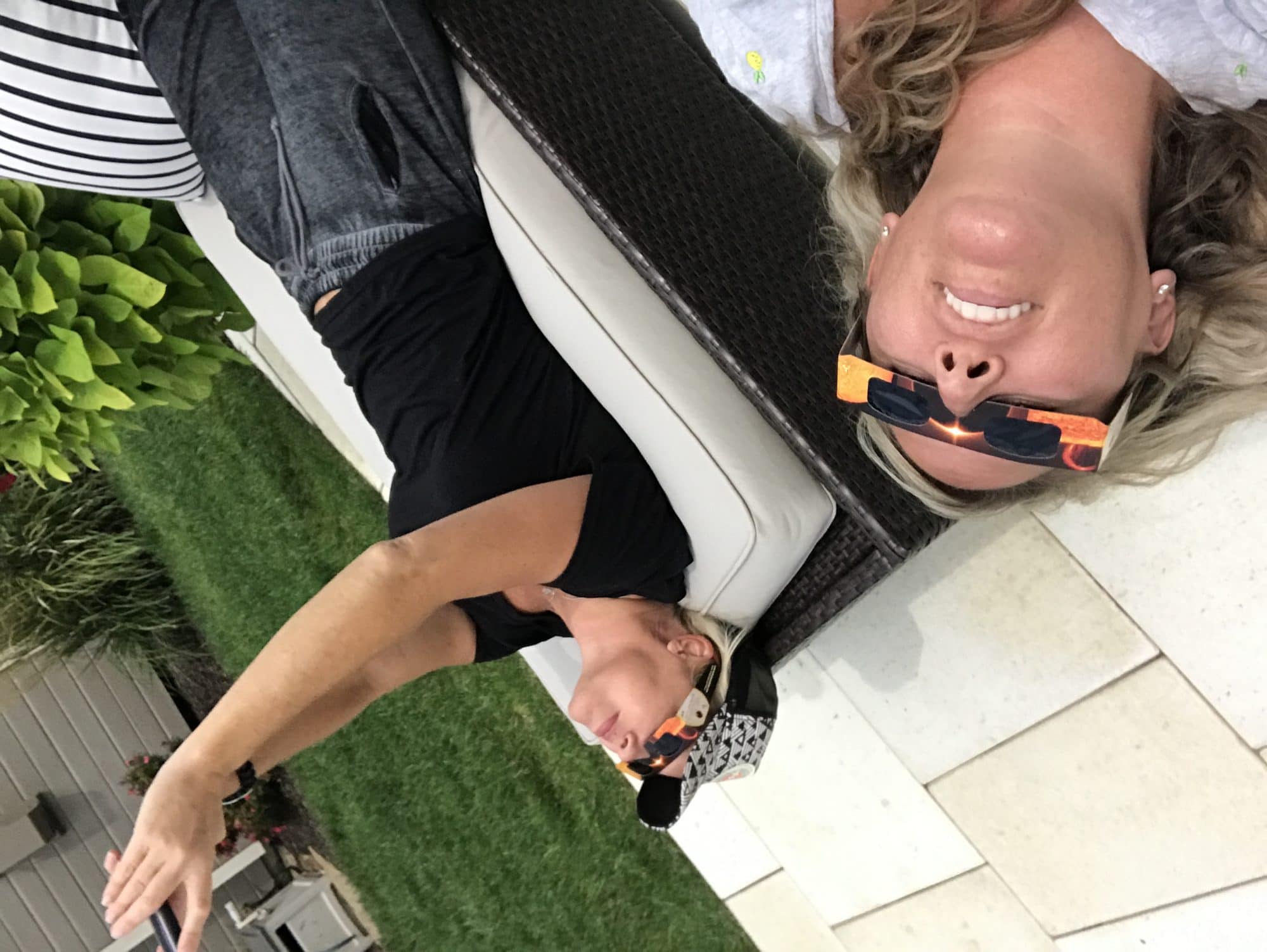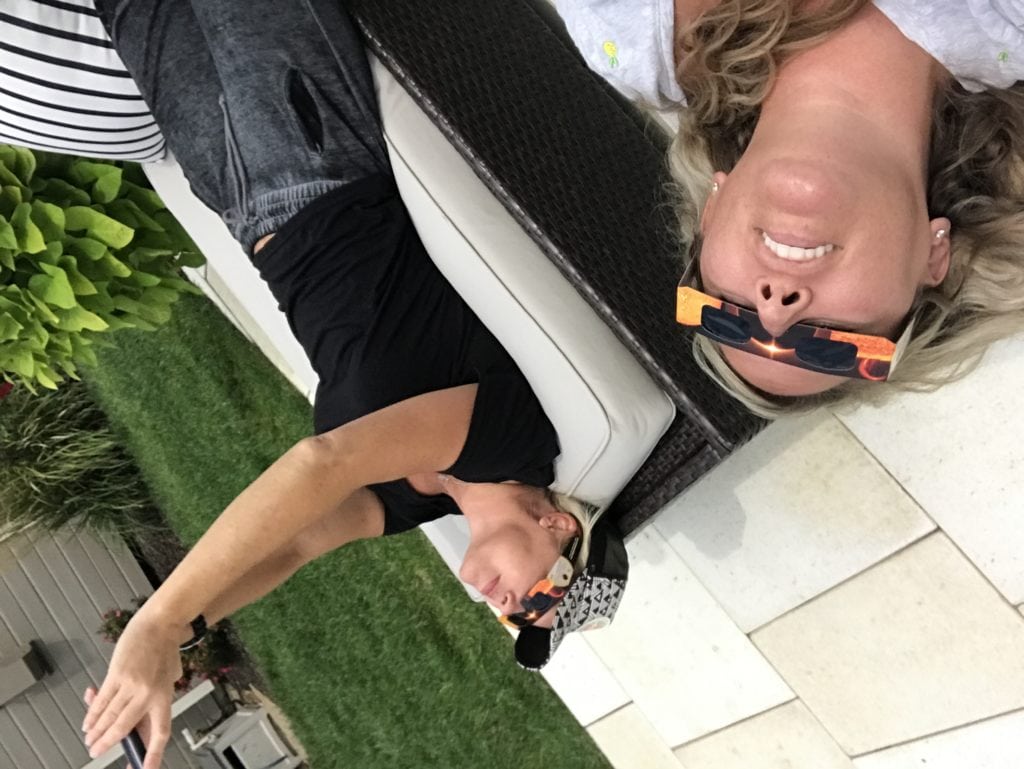 I finally started working out again last week. All the food and drinks of summer have caught up with me (again). I started 30 Day Shred again and have actually stuck with it several days already since I started. Sometimes I feel like those first five days are the hardest! Wednesday morning, Kurtis and I got up as the sun was rising and took a 45 minute walk around our neighborhood. This time of year the water is warmer than the air in the early mornings and creates fog/steam over the water. It happens with our pool too! It made for a beautiful scene on our walk.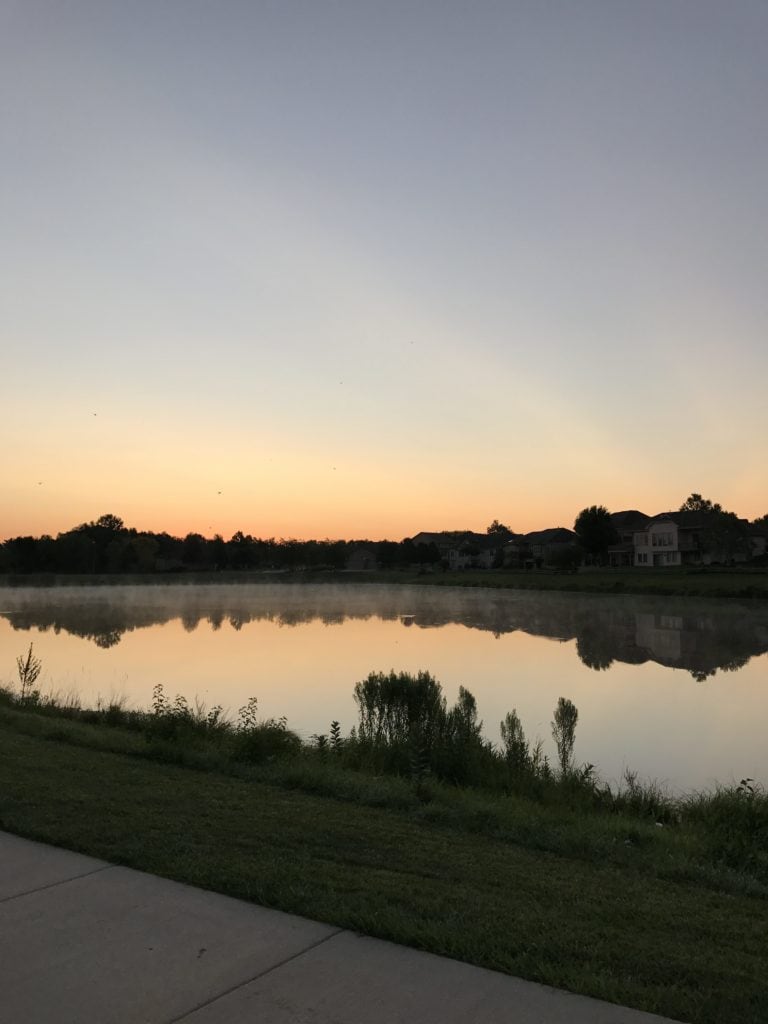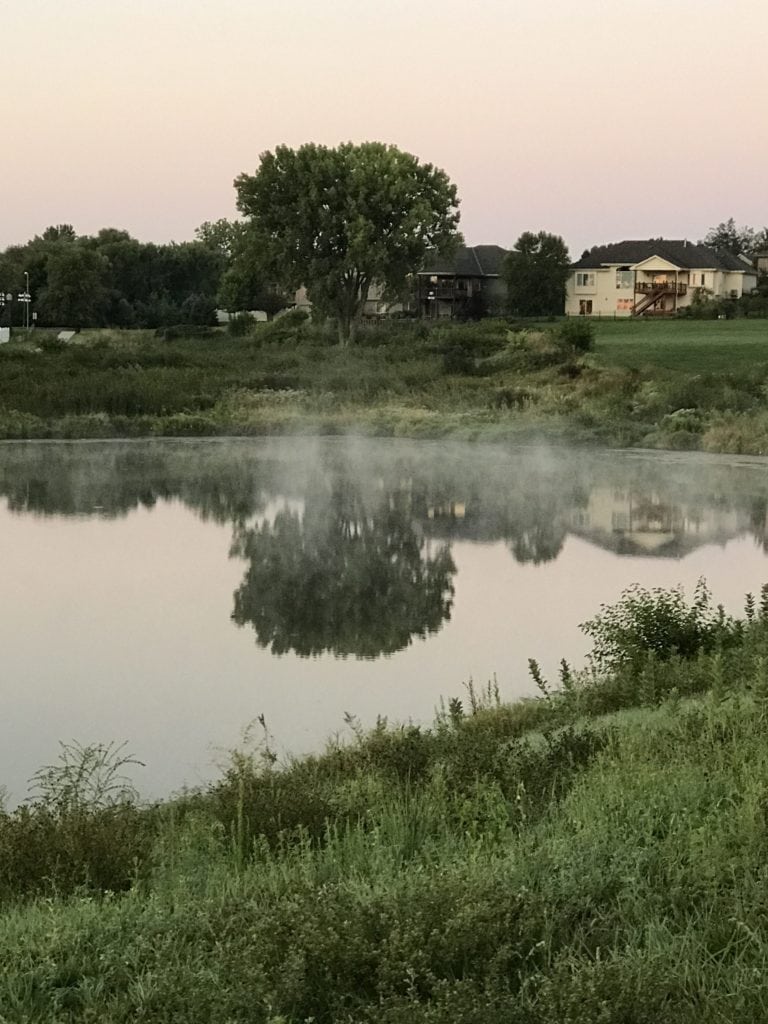 I started working on another really fun room update. I'm going to keep this one mostly under wraps until the reveal, and I'm so happy with the progress so far. But, it has been super time consuming for such a tiny space! It definitely took up most of my weekend.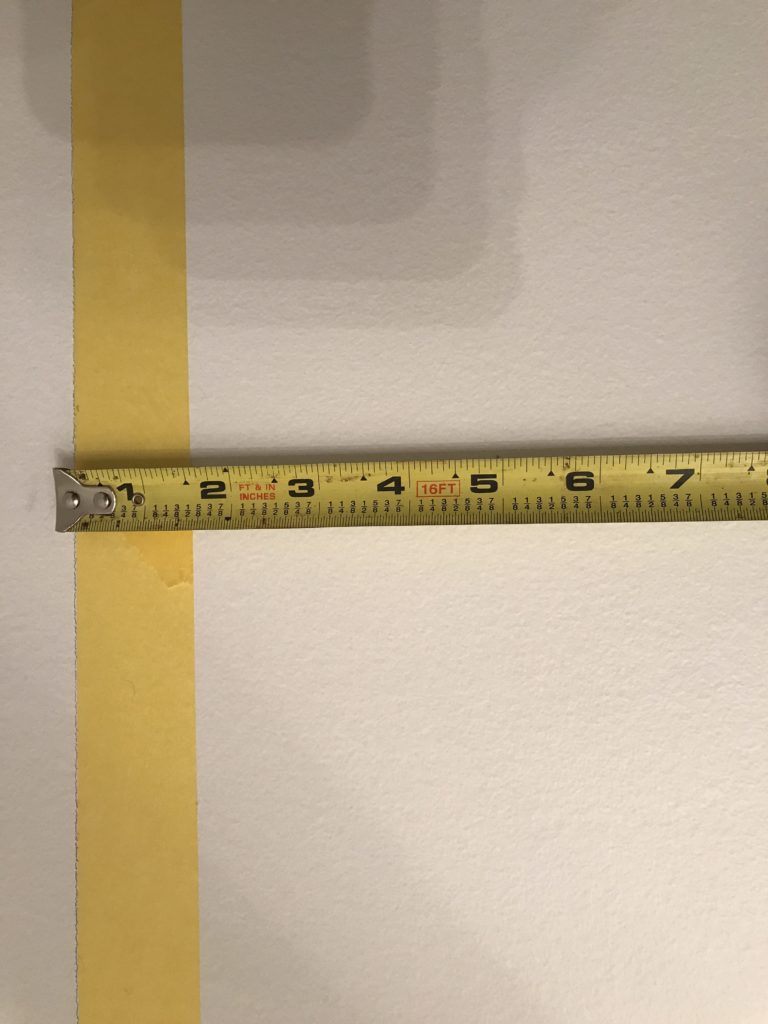 I'm trying to shoot a timelapse of the project (not video, just a gif) but that means the camera couldn't move for the past week I've been working on the project. I knew if I simply told Kurtis not to move it, it would still get moved because he wouldn't fully listen and/or would forget. So, I made some visual cues to remind him 😉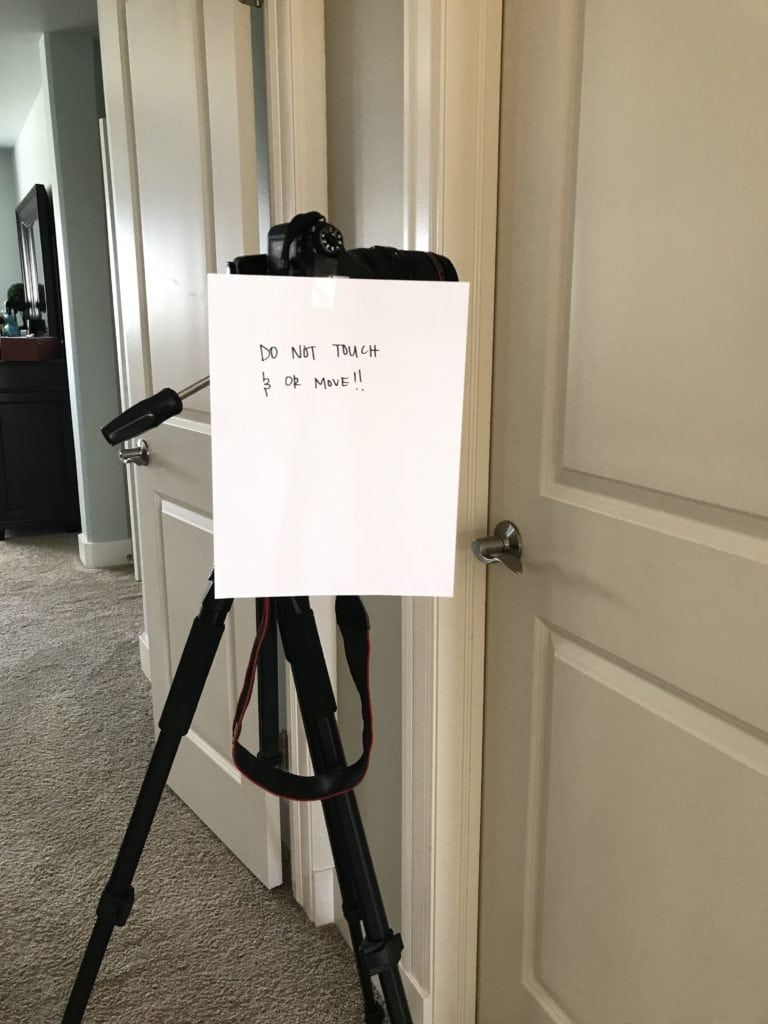 Thursday night, I tried out these cauliflower tots from Green Giant that my friend Kelly Nan recommended on her Instagram stories a few weeks ago. Kurtis loves tater tots, but we never make them. So I gave these a try. We actually had to cook them twice as long as the package said (half of that time on broil) and I feel like we could have cooked them even longer. But, they were really good!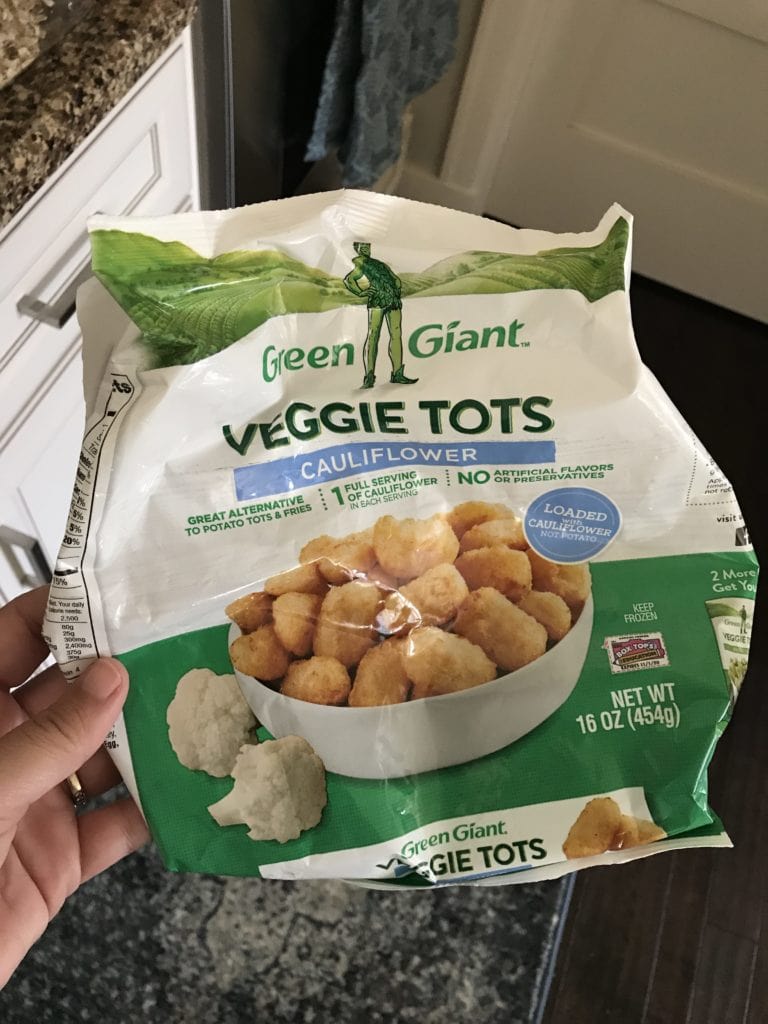 You can see them cooked here. We still would have liked to broil them for several more minutes to brown them up, but our burgers were already done since I wasn't expecting the required extra cook time. So final thoughts: try them, but cook them much longer than they tell you too if you don't want mushy tots!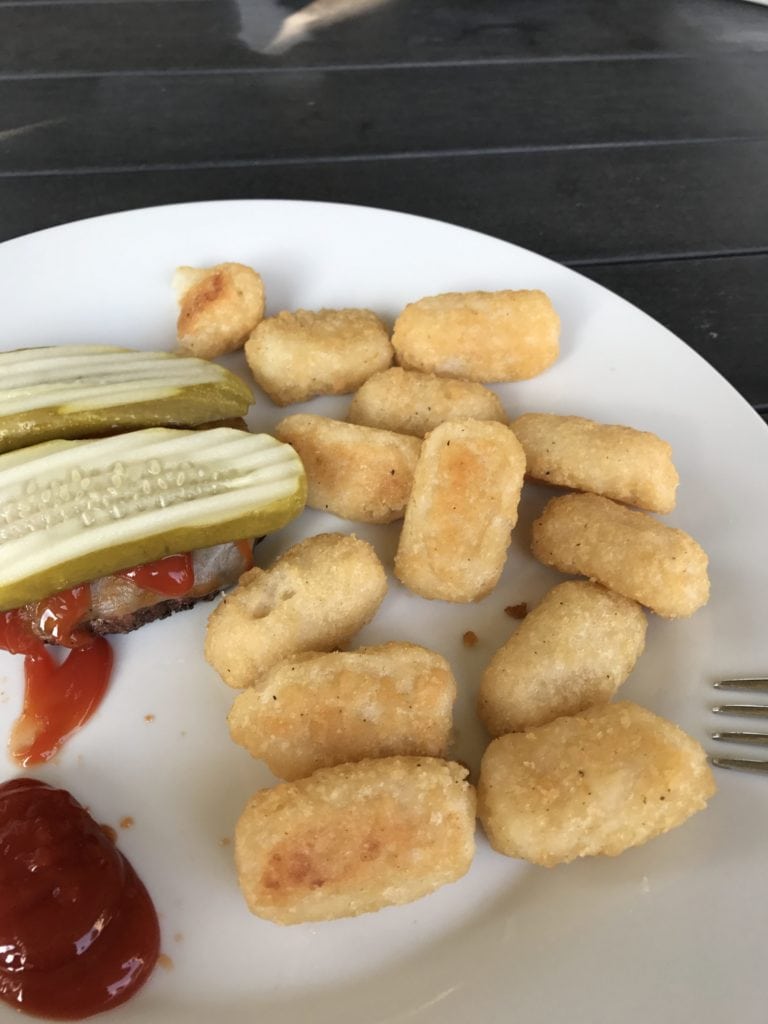 Friday I did a little shopping at World Market. I found a few things I liked…haha! I'll be sharing more on Friday!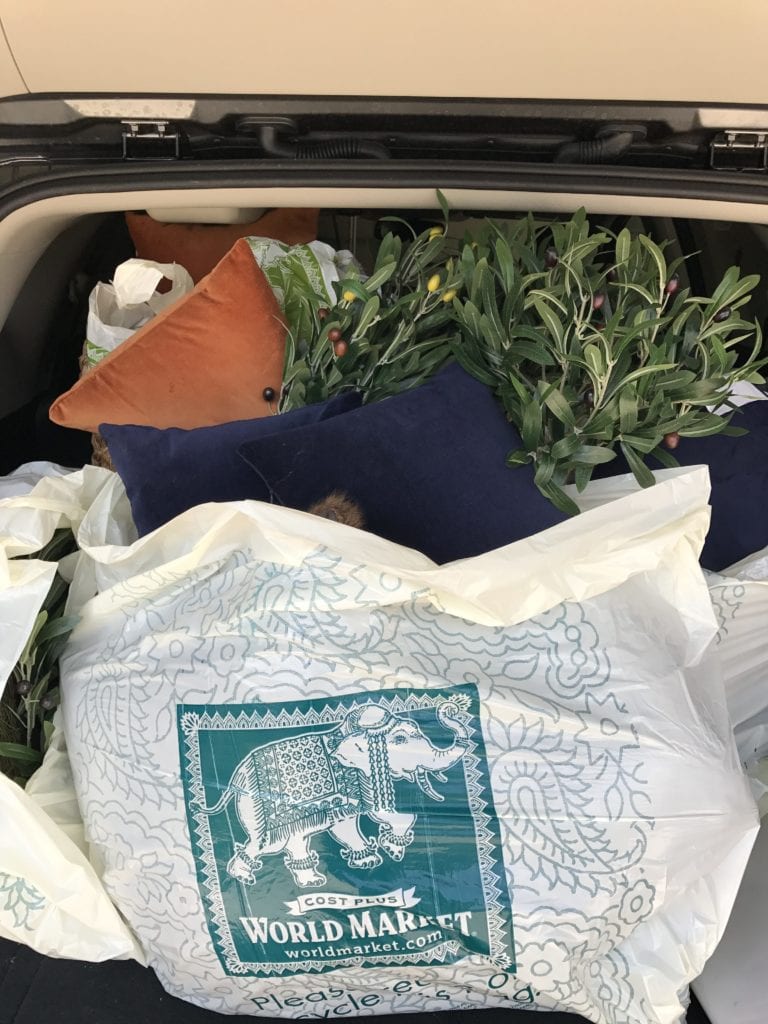 That evening was our annual neighborhood block party, but we opted not to go (at $80 per household). So, instead, we decided to go to dinner with Jill and Nick at Roja. Afterwards, Jill and I headed to Pottery Barn to check out their one-day sale in person. I shared my favorite finds late Friday morning with all my email subscribers and there were tons of good deals. Admittedly, the sale in person didn't seem as good as the online sale, but Jill found several great deals and cute items! I had to restrain myself since I had already bought so much earlier in the day.
But remember my post on white and neutral sofas? I finally saw the York in person and I'm convinced we need it. I just would want a straighter arm than the rolled-arm version (which it sounds like may be an option). And I loved the oatmeal version in person (even though I originally thought I may want white). Now I just need to find five grand to buy two of them. In other words, unless they go on a crazy good sale, it's not happening.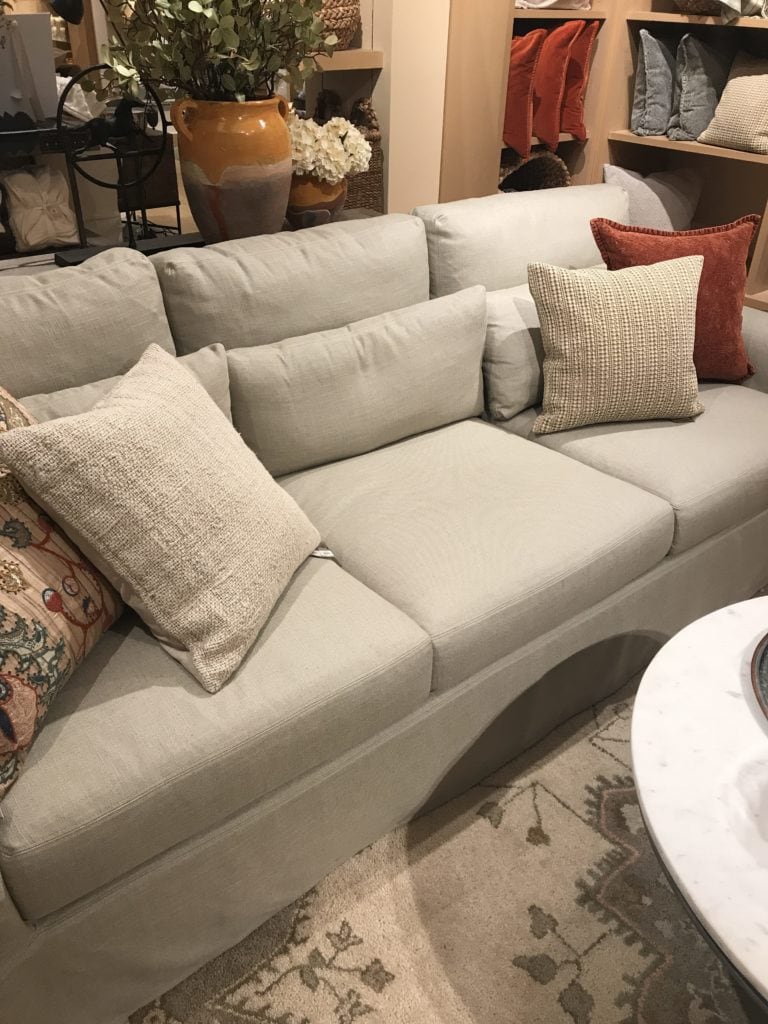 I received these gorgeous canvases from Lindsay Letters for fall, and I just can't get enough of them! They are the Blue Pumpkins in the 40×50 size with the white gallery frame and the Thankful canvas in the 30×15 size unframed in the Marine color.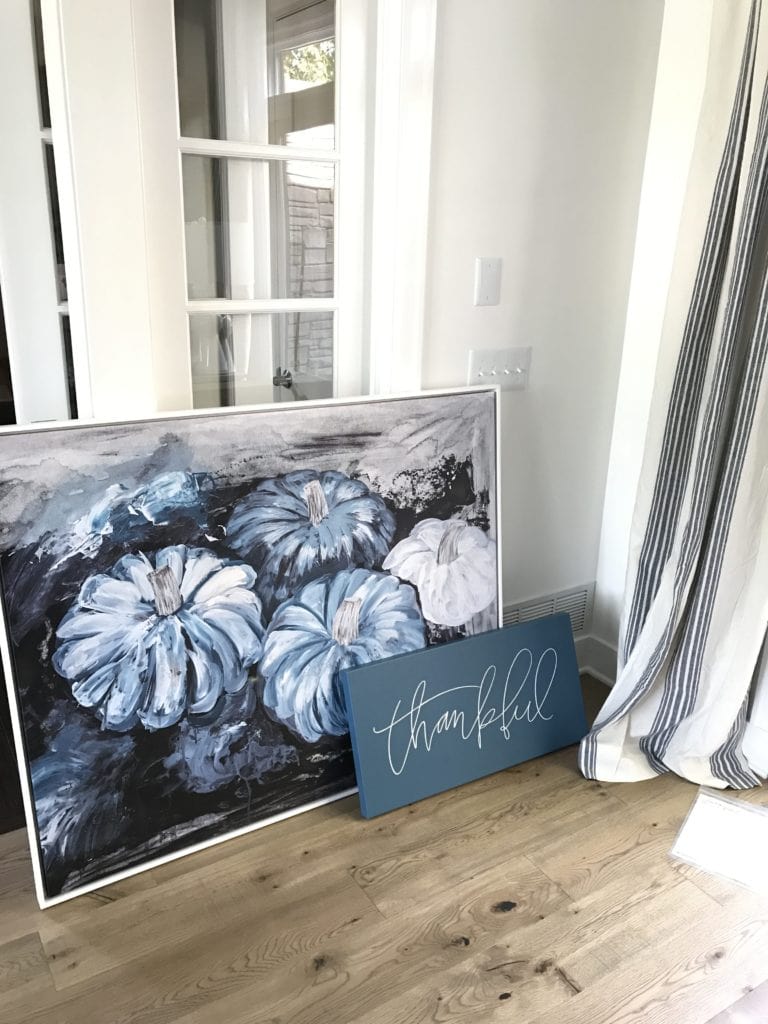 Saturday was "the best day of the year" for the guys in our neighborhood. AKA the Conor McGregor / Floyd Mayweather fight. They'd honestly been planning it since the fight was announced and the day had finally arrived. Have I mentioned lately though that we love our neighbors? Because we do. They are seriously the best and always so much fun and such chill people to hang out with. We all get along so well, and any time we spend time together, we realize we need to do it more often.
Some of the girls invited ourselves to lunch at Twin Peaks (not a joke) and I wore one of my favorite summer outfits.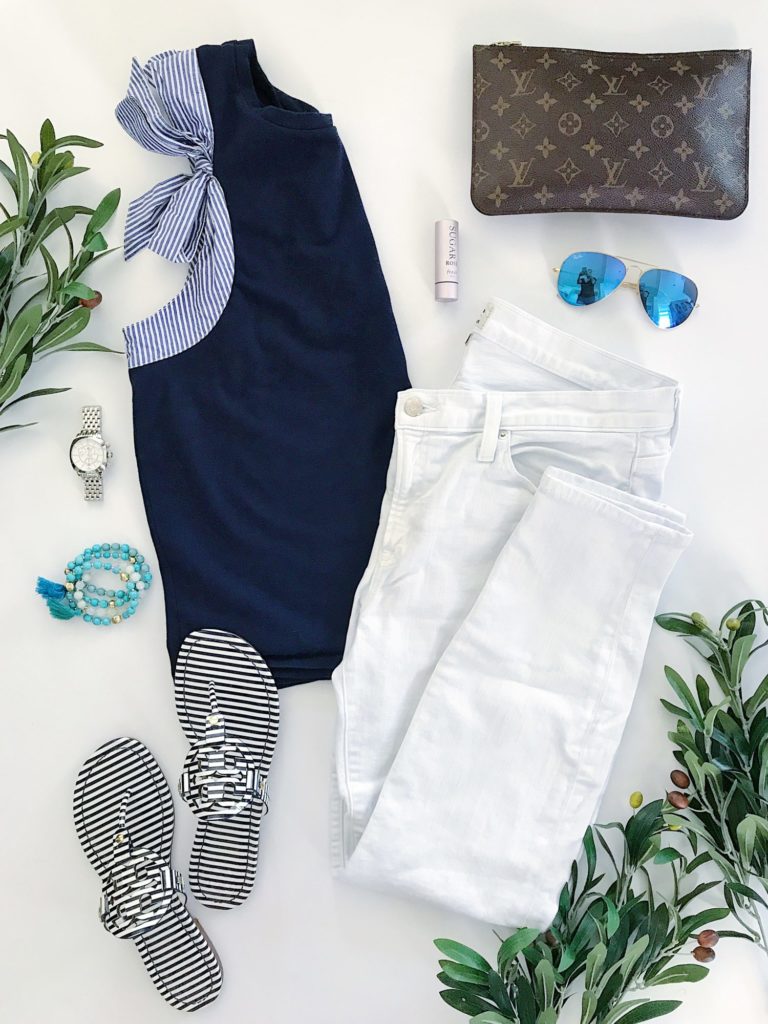 Bow-Sleeve Top | No-Show White Jeans | Striped Miller Sandals (also here) | Sunglasses | Watch | Bracelets | Clutch | Favorite Lip Balm | Olive Sprays
Seriously, TP has the coldest beer ever and we do like their food. Plus, it's super close to all of our houses. I had the BLT and honestly thought it was the best one I'd had all summer/ever!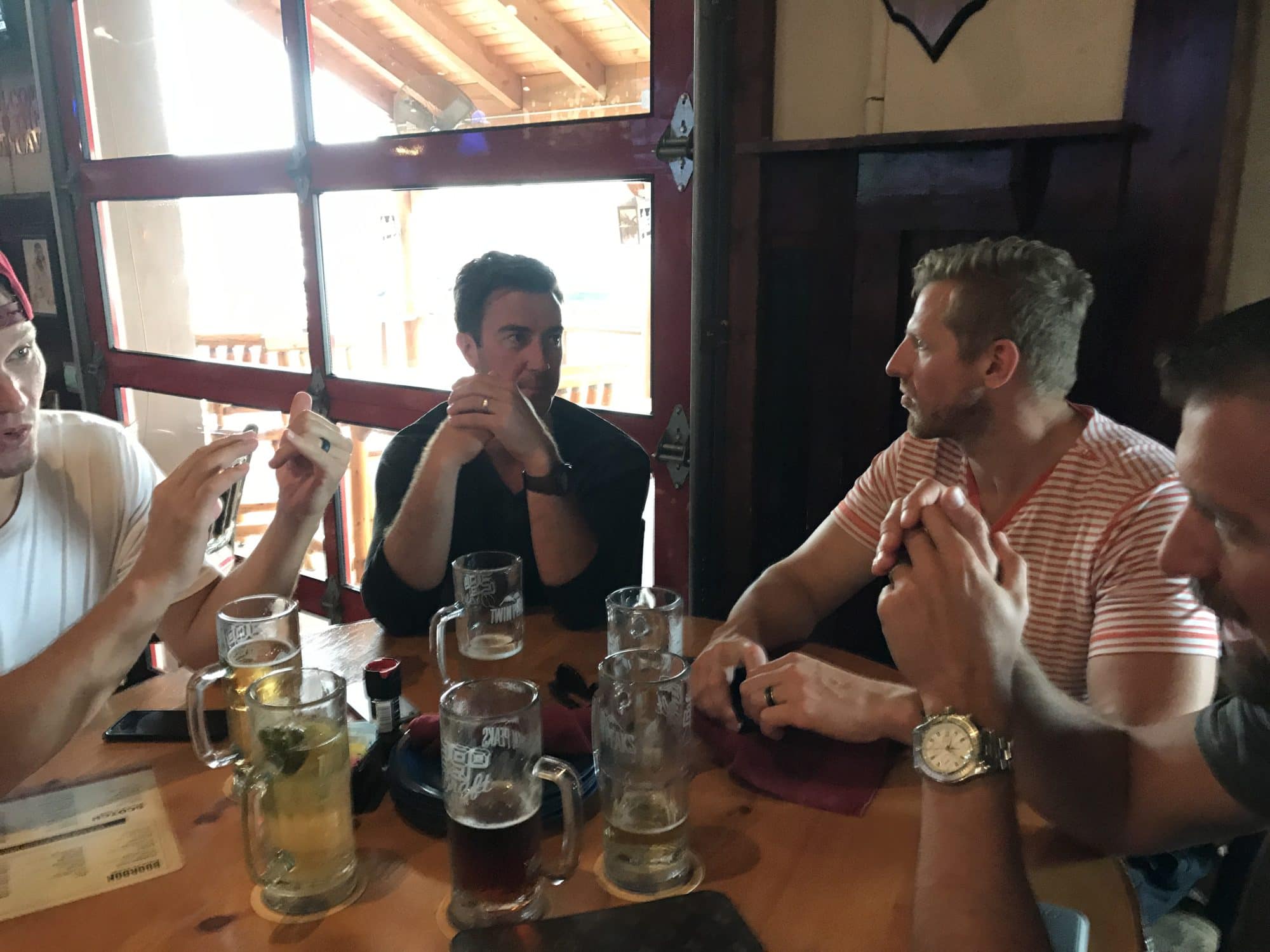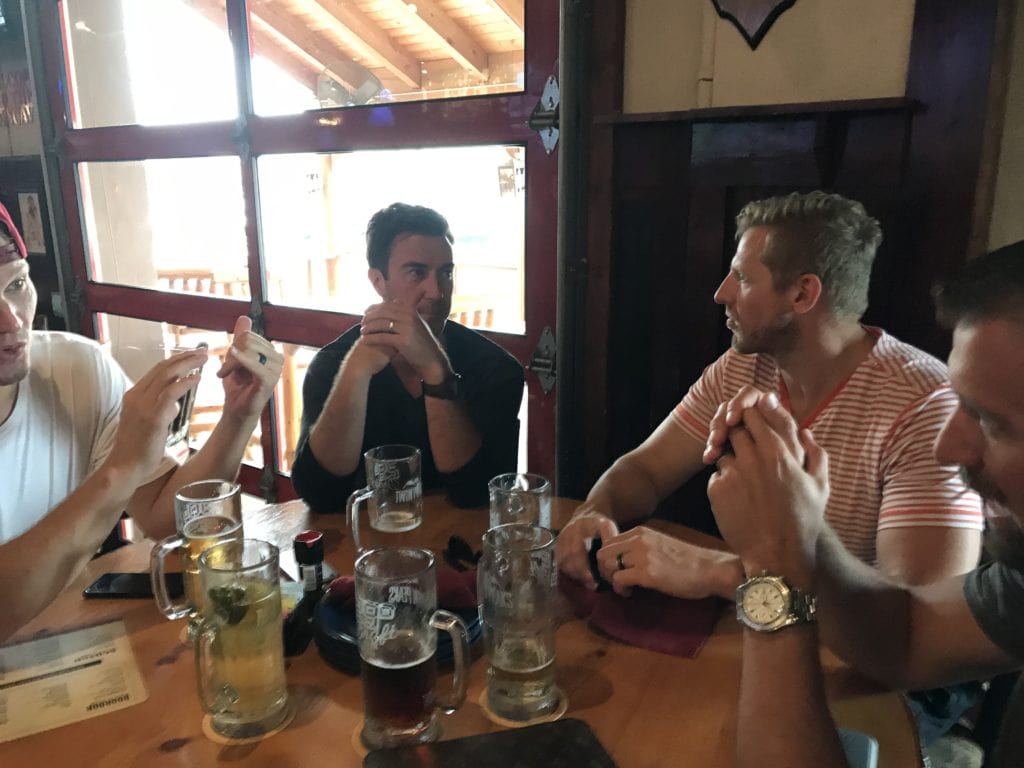 Afterwards, we headed to our house for a few hours of pool time while the sun was still out. All the kids came over too and we set up our 'ninja warrior' pool float obstacle course for them to try out. Basically, if you ever come to our pool, you're going to be asked to try this if you can't tell at this point 😉 I think they all took it pretty seriously but had a total blast.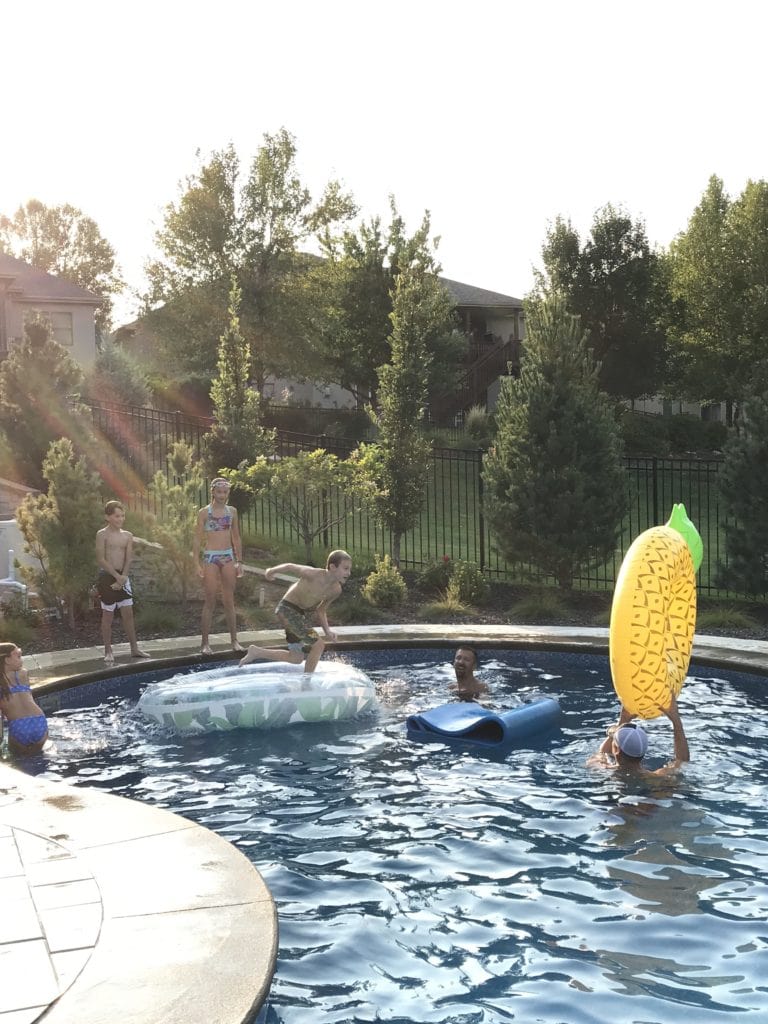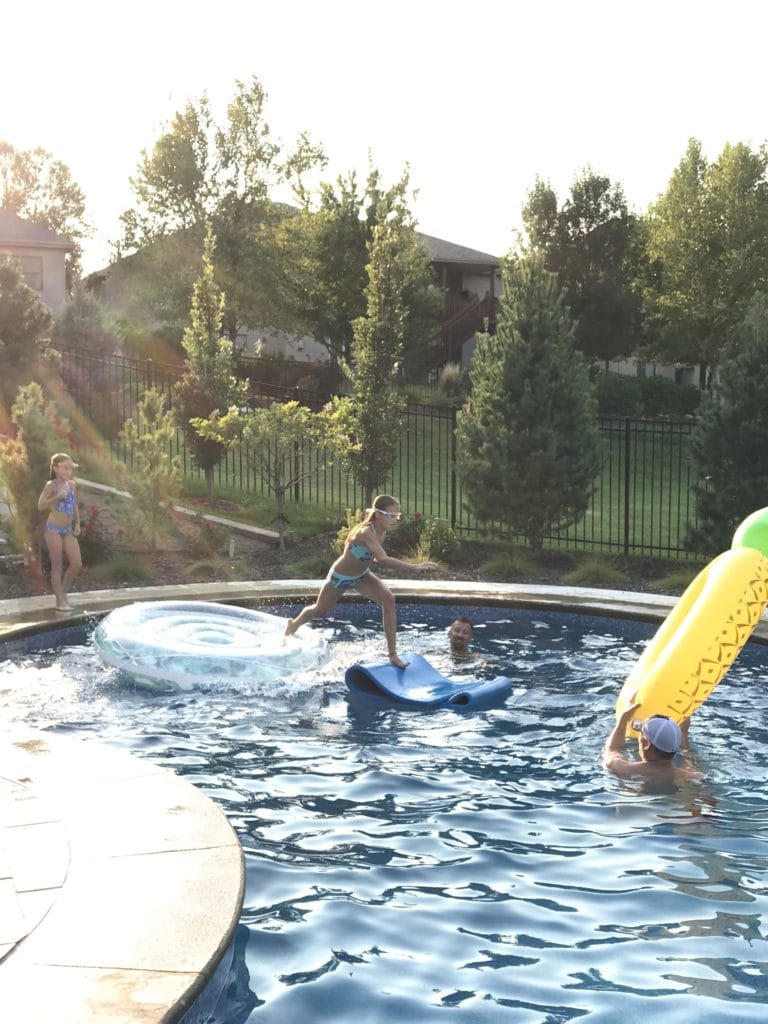 Once nighttime arrived, we headed next door for pizza, Chik-fil-A nuggets, snacks, drinks, and fight time. In my opinion, the fight took way too long to start but it was still fun to watch and be a part of. Even if it was supposed to be guys night!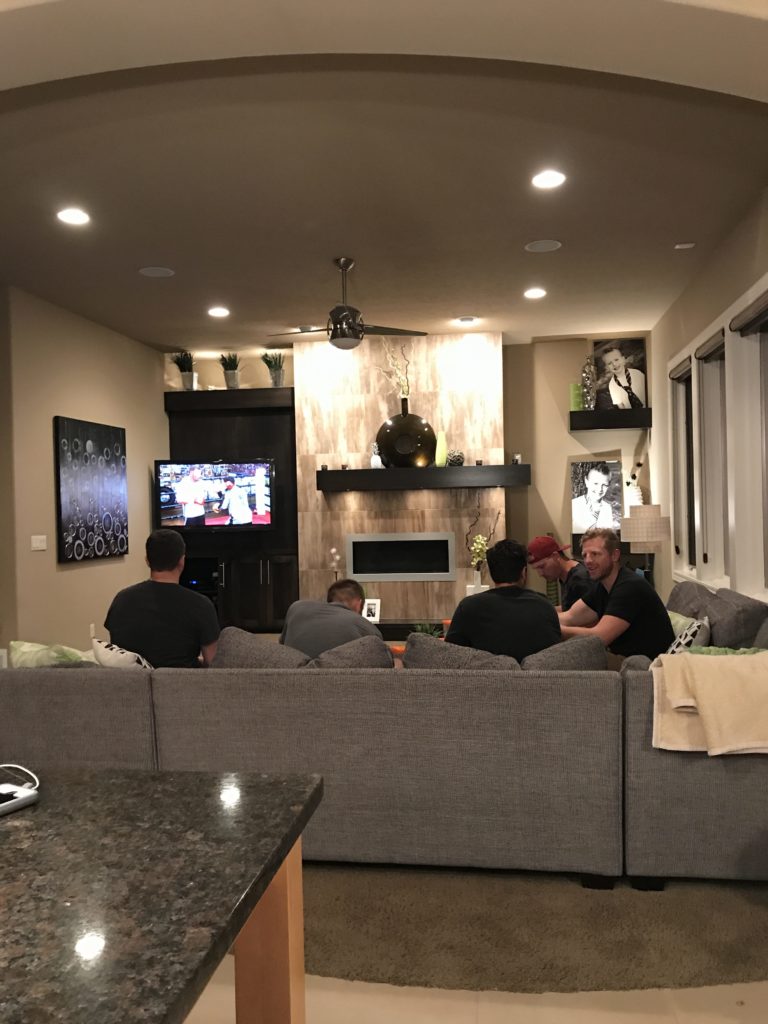 The teen boys crashed the party.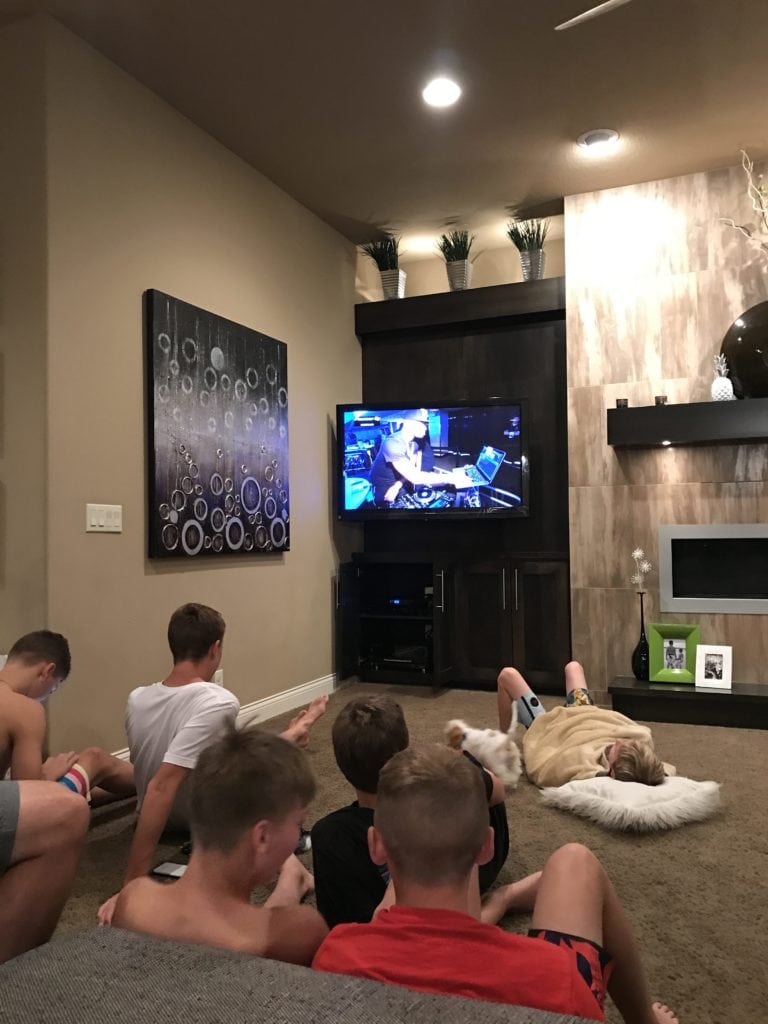 I thought the view when we walked home that night through our backyard was too pretty not to share. I felt like I was watching the eclipse through those black glasses again 😉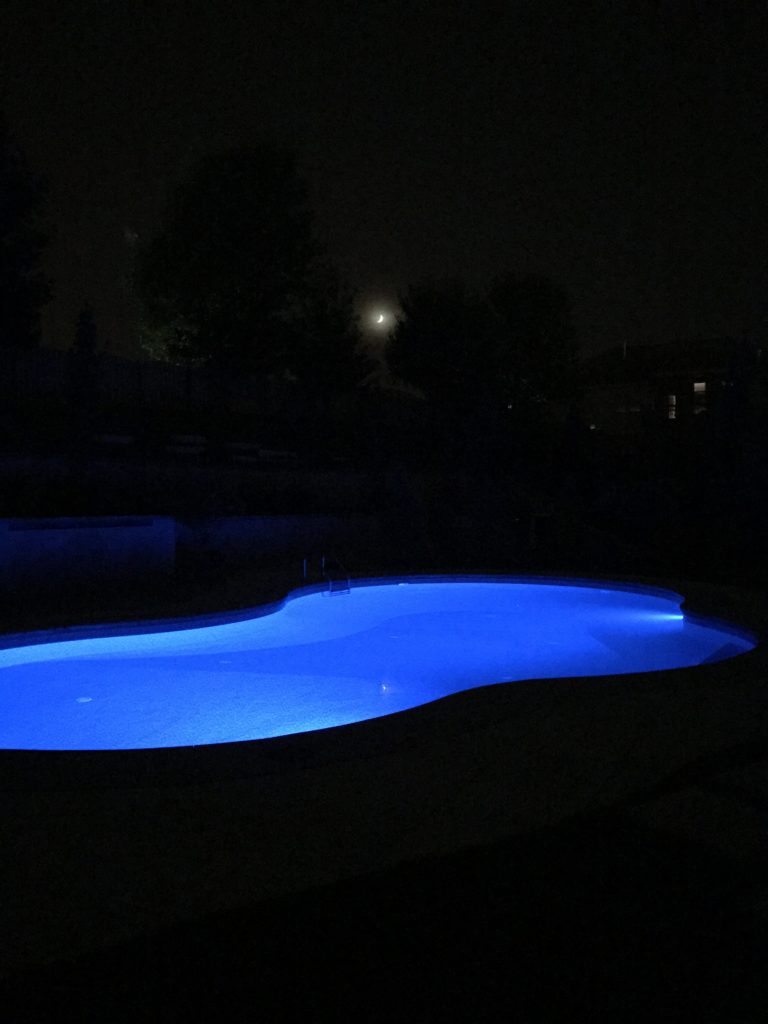 Sunday, we worked a bit on my "secret" project (it's not really secret, I just think it will be better as a full reveal). But, we got a new light fixture installed. It's actually the same one I used in our craft room, but I loved it so much, I ordered a second! Such a great alternative to the dreaded 'boob light' for lower ceilings.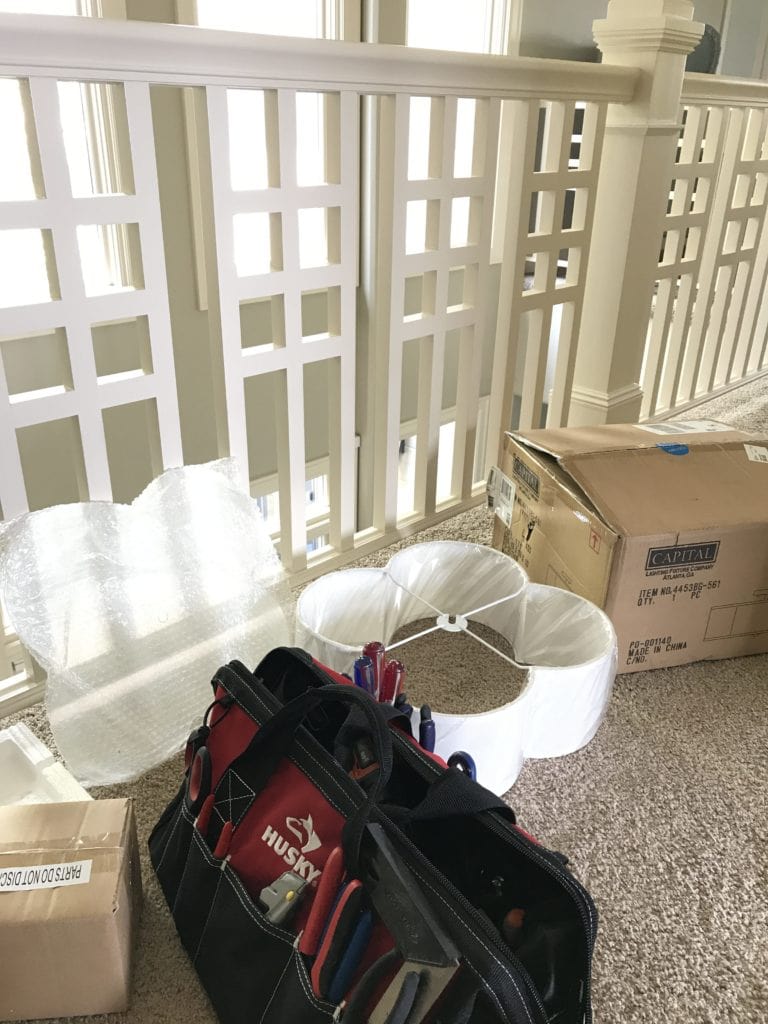 Then, Kurtis had fantasy football draft and I headed to the pool for an hour of sun. I'm just trying to take advantage of the beautiful weather as much as possible!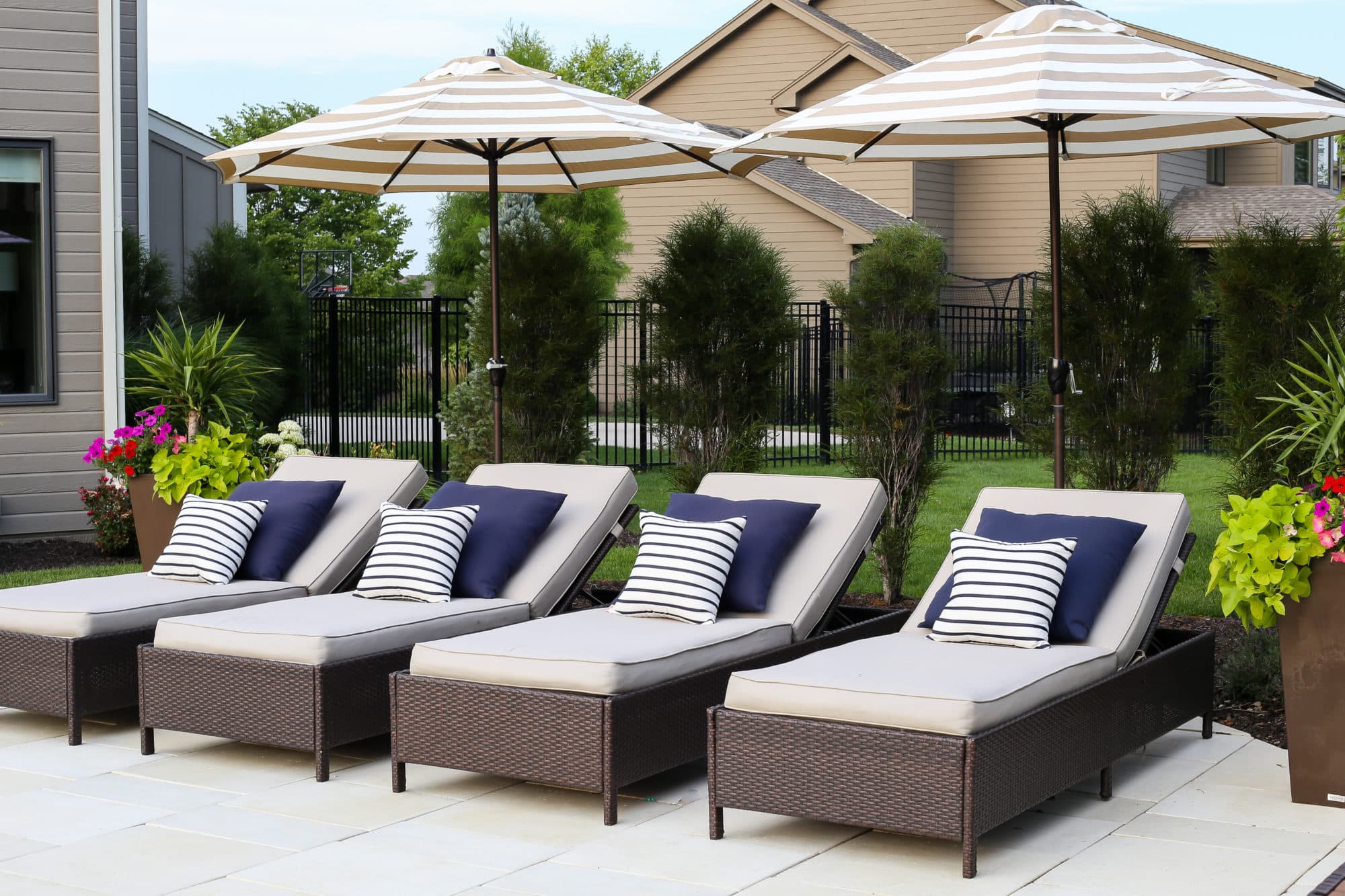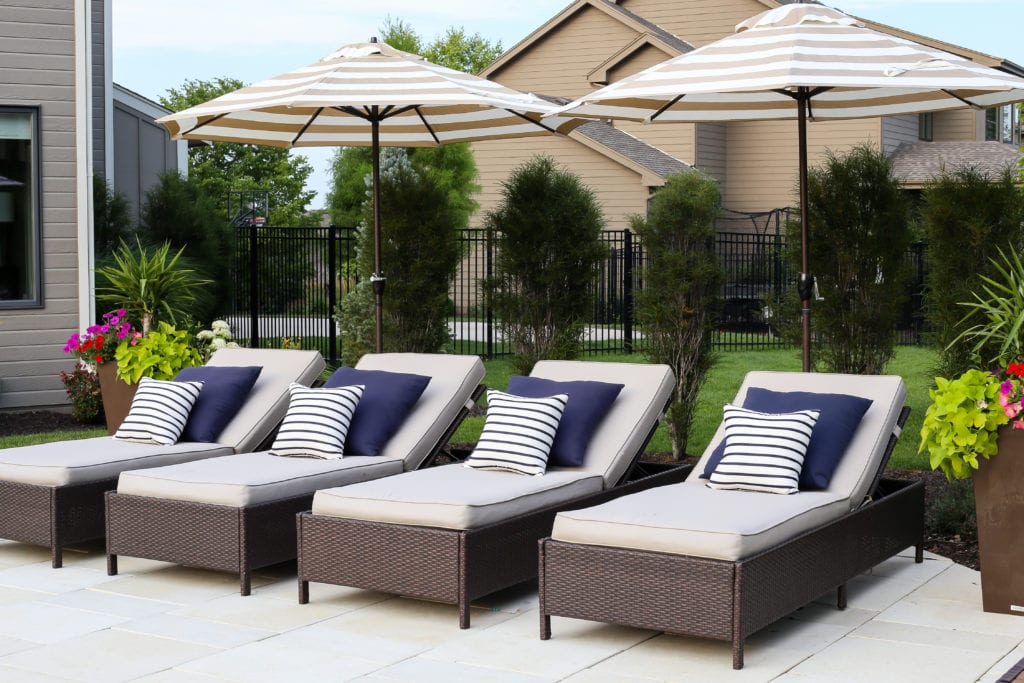 Lounge Chairs | Navy Pillows | Striped Pillows | Planters | Umbrellas
Once Kurtis got home, we headed to Lazlo's for dinner. We feel like we're on the set of Cheers, because it's our "neighborhood" bar/restaurant and we go there least once a week. Usually twice. The Mango IPA and the Peanut Butter Porter are still our faves!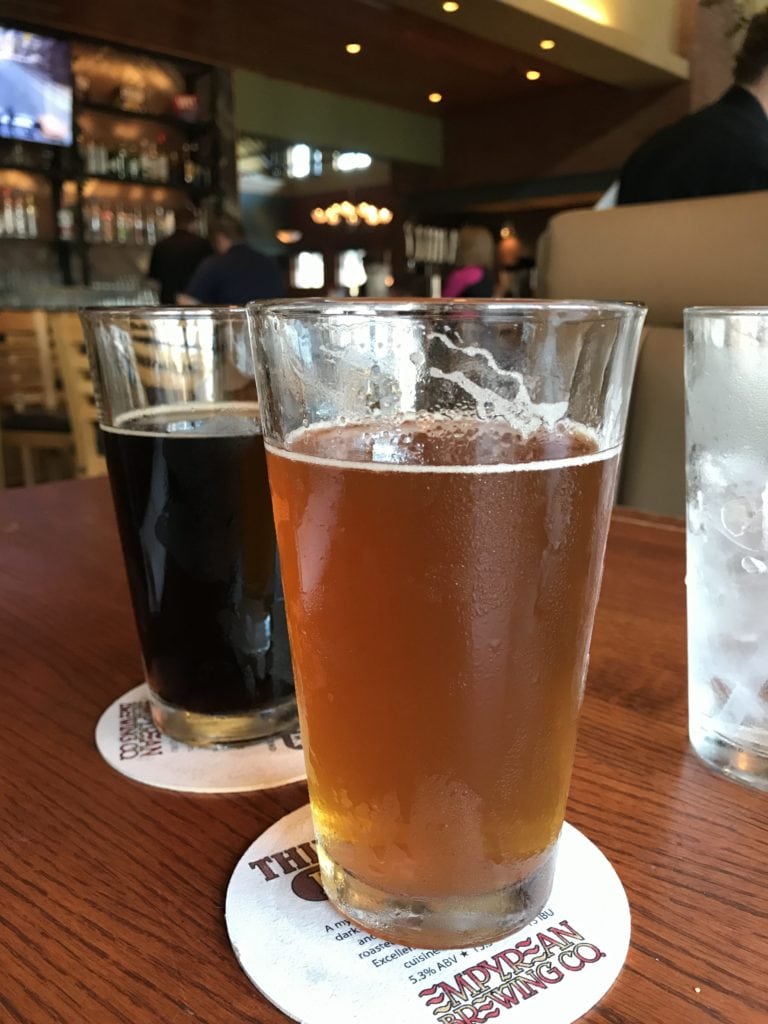 We came home and I worked on the blog a bit but also snuck peeks of the VMAs. I had to see Taylor Swift's new video, and I love the song already!
I'm headed to Minnesota later this week to visit my 94 year old grandma in Alexandria, MN. I'm not looking forward to the six+ hour drive (each way) by myself, but it should be a fun trip to see family I haven't seen in a few years! Minnesota is always one of my favorites states to visit as well. The last time I visited my family there was in 2013 for my grandma's 90th birthday. This was us then with my little brother.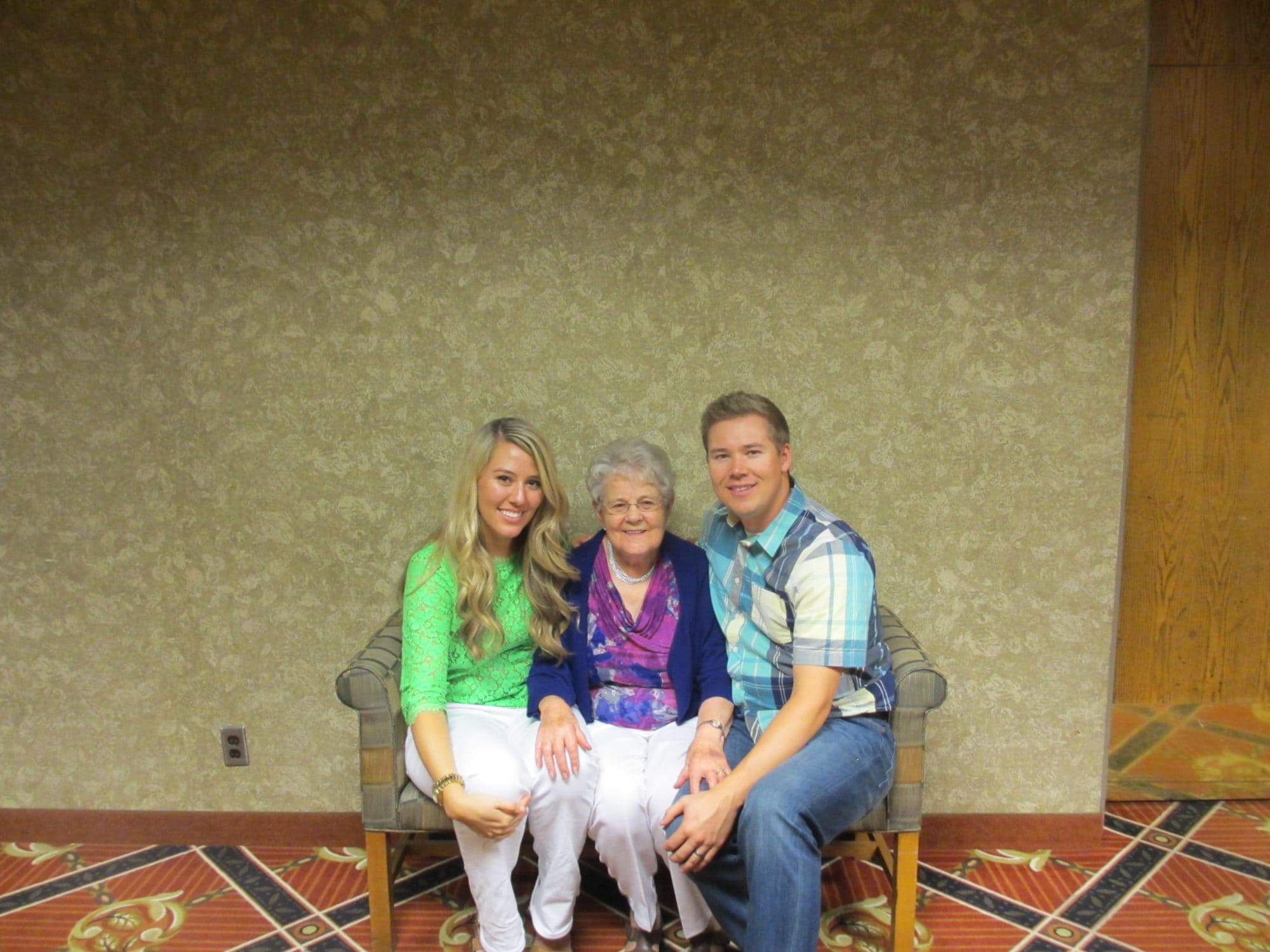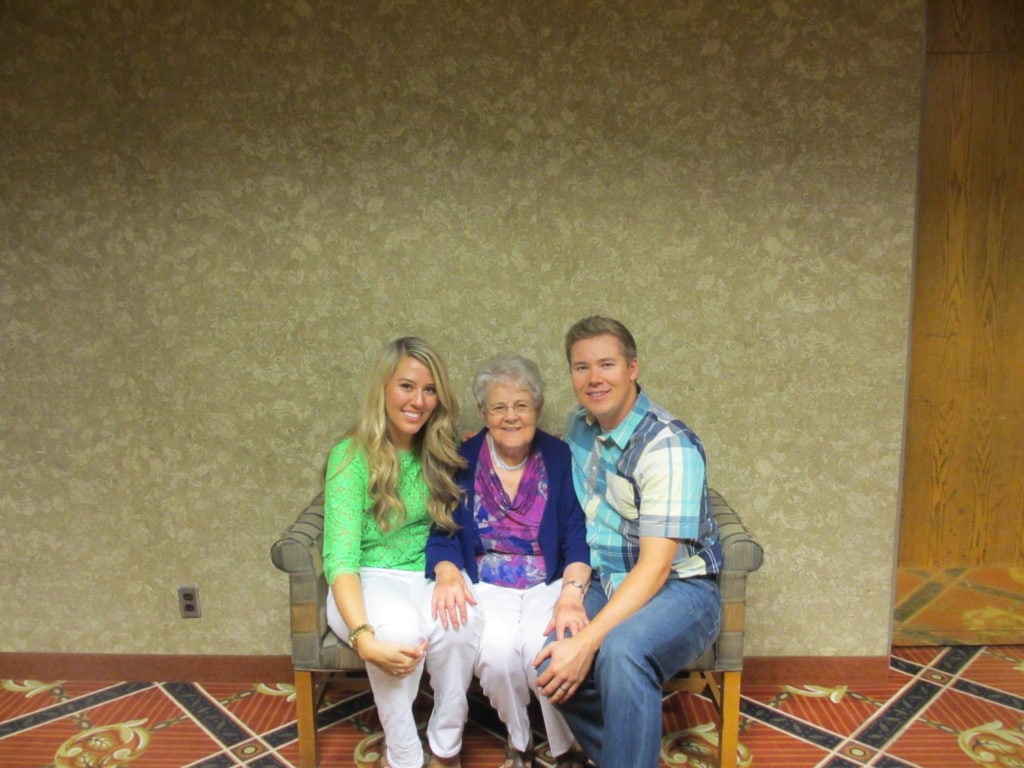 In September, I'll be on the east coast three times (Maine, Rhode Island and then New York) so it's definitely going to be a quick fall. Hopefully that means winter goes by just as quickly!
Lastly, I'm sending thoughts and prayers to all my readers (and friends/family of my readers) impacted by Harvey. So much devastation and I want you to know that we are thinking of you and praying for the best possible outcome.
Have a great week everyone!
If you would like to follow along on more of my home decor, DIY, lifestyle, travel and other posts, I'd love to have you follow me on any of the following:
Pinterest / Instagram / Facebook / Twitter / Google+
disclosure: some affiliate links used