I hope you all had a great weekend! First of all, I would like to extend a big "thank you" for all of your support on my five percent post!
The weather in Omaha was unbelievably gorgeous all weekend. It was nearly 80 degrees and sunny every day so we took advantage of it as much as possible! Our pool company (Phoenix Pools) came last week to get everything up and running. I know some of you were curious what the water looks like when you first open a covered pool after winter. Surprisingly, it wasn't that dirty (or as green as we expected it to be). This is the shallow end: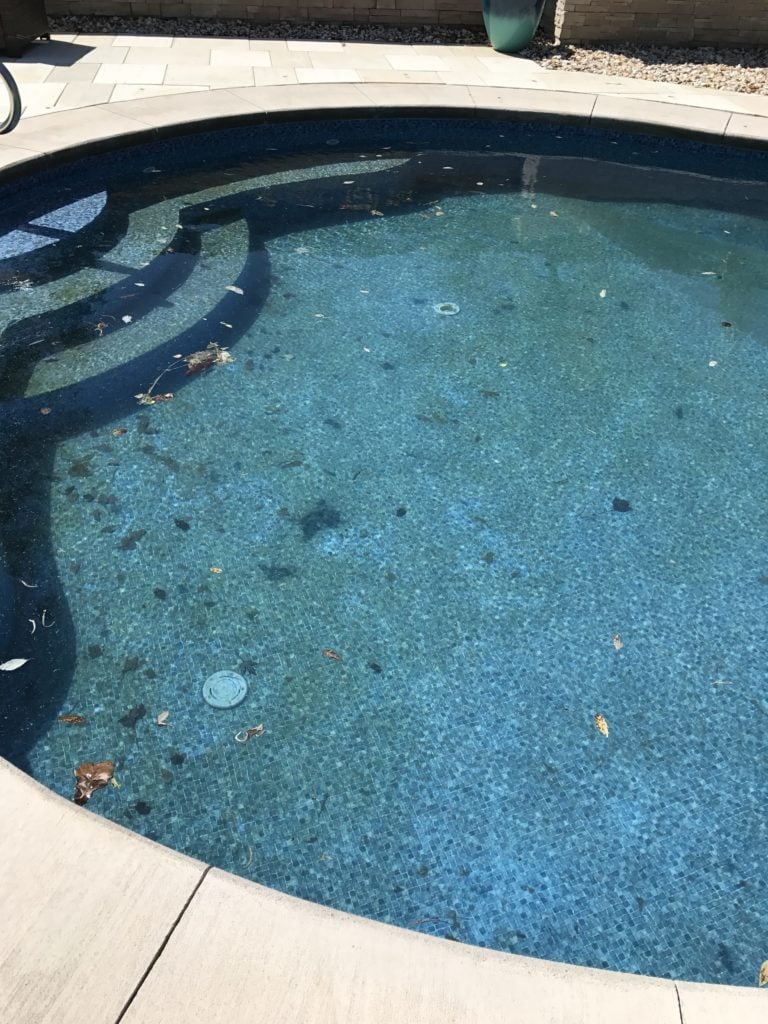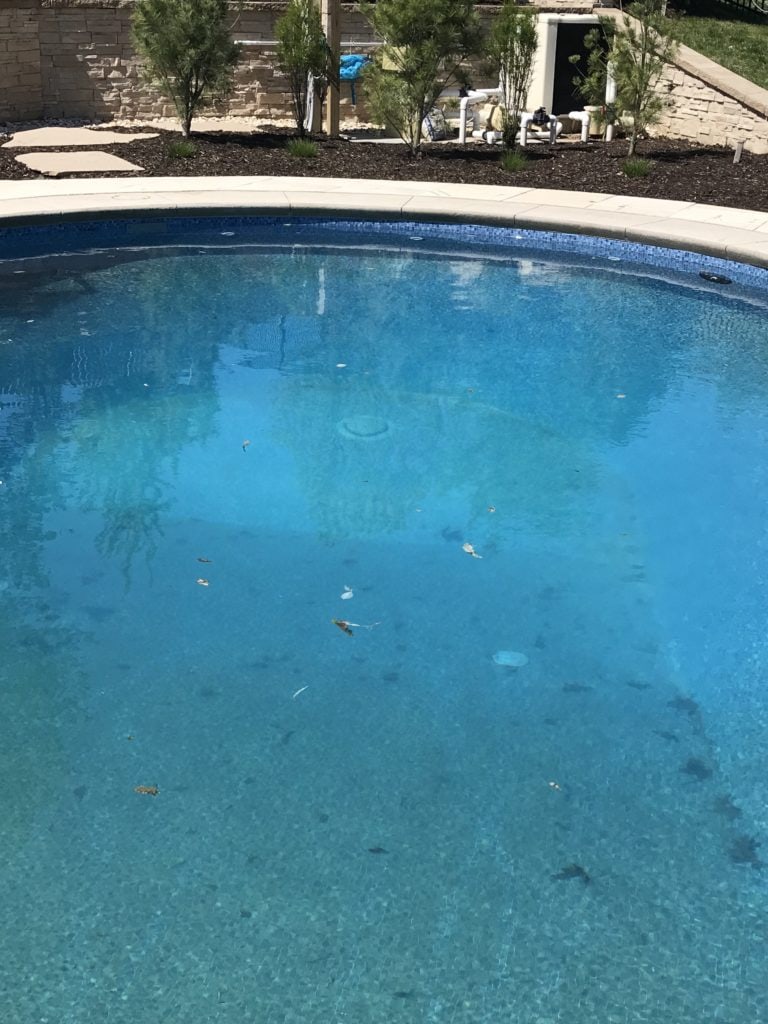 This is the deep end. You can still see the bottom and it really didn't have that much debris or grime in it! But, basically they added a chemical on Wednesday that helps all the debris and sediment sink to the bottom. They then came back Friday afternoon they vacuumed and then pushed the remainder of any debris to the drains as possible.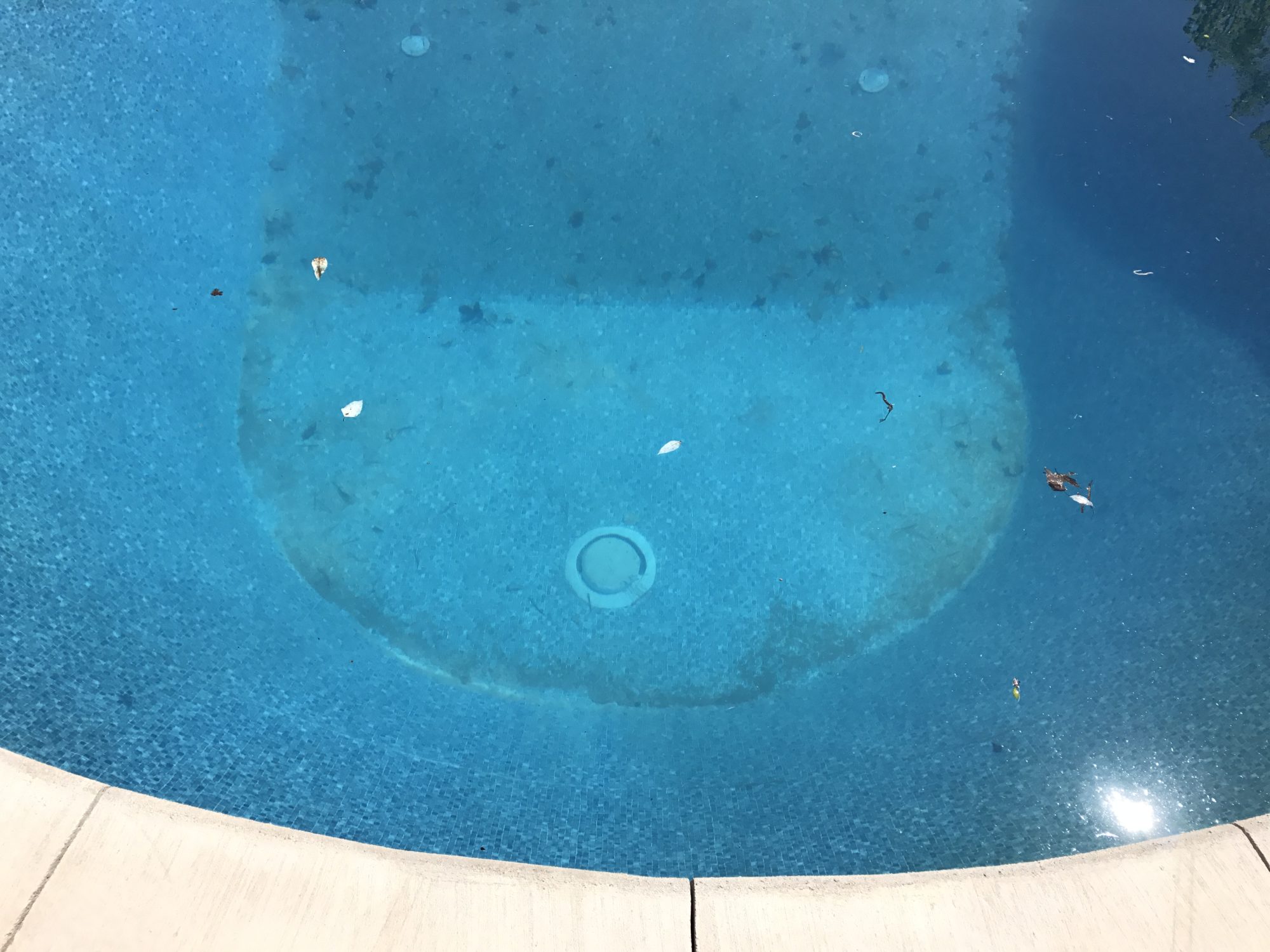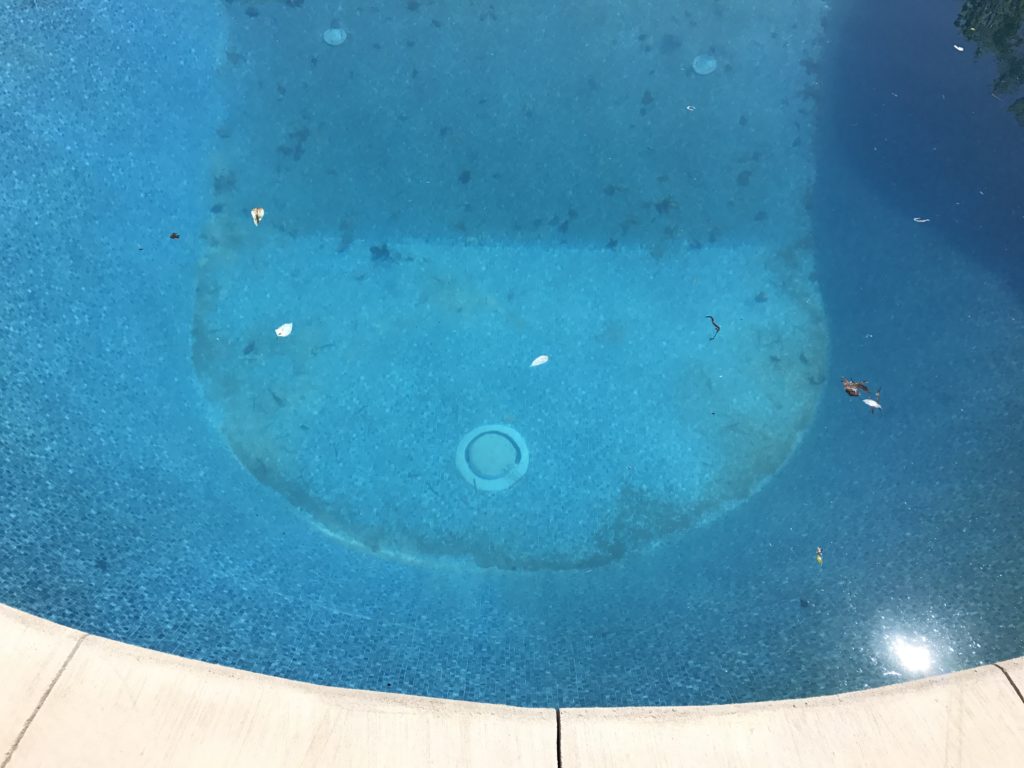 It was already significantly cleaner at that point, but once our cleaning system ran overnight on Friday the water was nearly crystal clear by Saturday morning!
Friday was Cinco de Mayo, so we couldn't miss an opportunity for tacos! We headed to La Mesa for a late lunch and sat out on the patio. We don't get a lot of patio meal days in Omaha. It's either too hot, too cold or too windy so we took advantage of the perfect weather! After lunch we enjoyed a drink out by the pool. It was definitely starting to feel like summer was closer!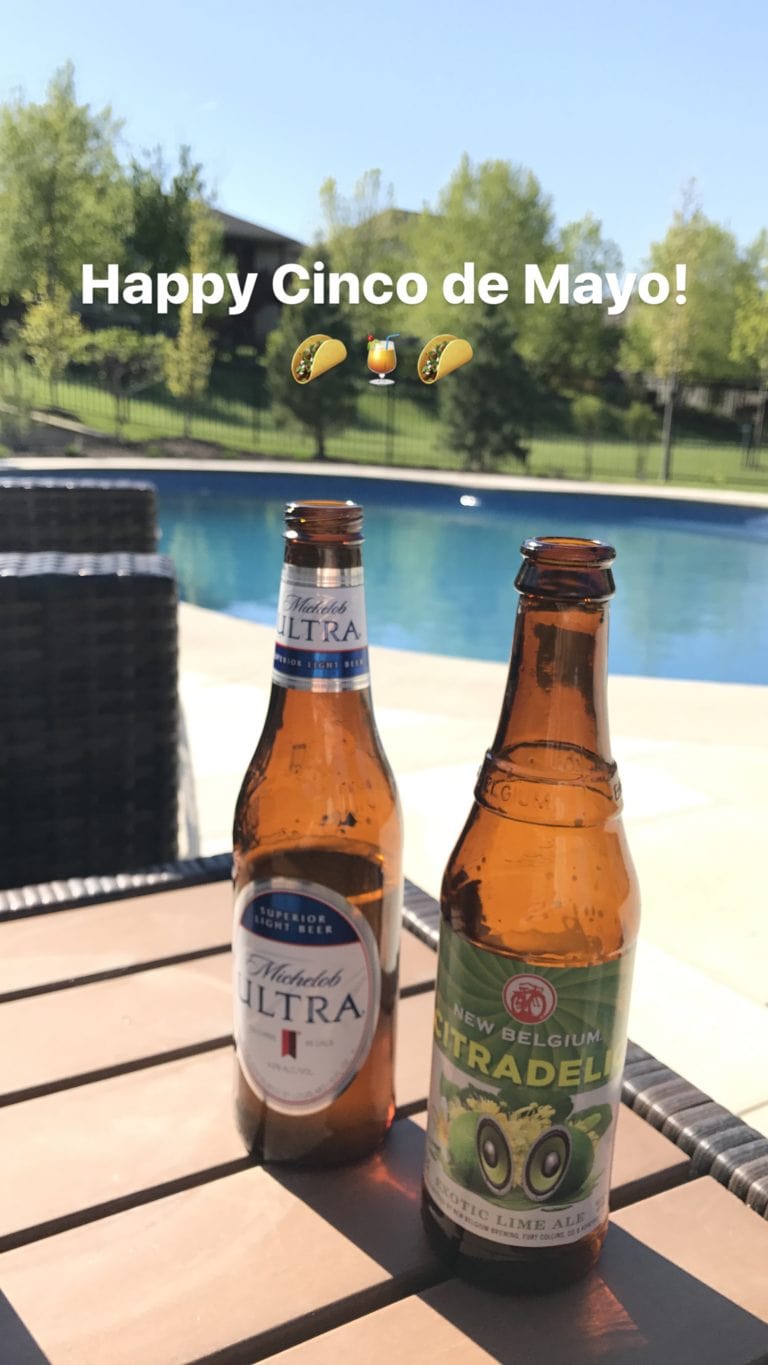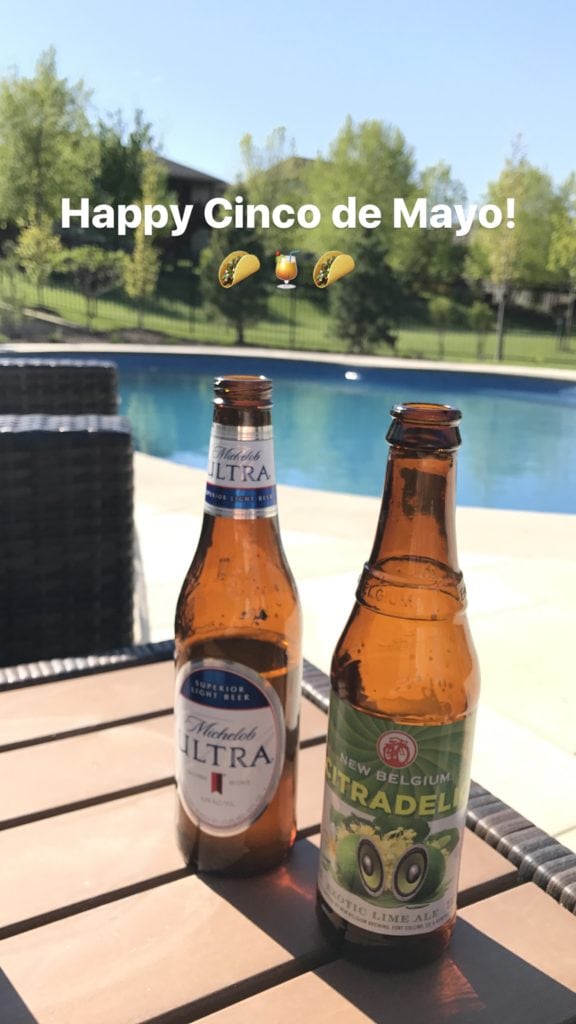 That evening, we headed to Kurtis' sister's house to celebrate his birthday. They were traveling the actual day of his birthday so we headed to their house for homemade pizza and beer. Kurtis' two favorite thing (next to gifts) 😉 His wishes were fulfilled in the form of moonshine and muscadine wine. They were in Tennessee and those were two items that he requested be brought back for him because he really wanted to try them. I think it's all the country music he listens to. Ha! They also gave him a gorgeous new briefcase!
After playing a few rounds of cards (the girls finally won!) we headed outside to their firepit. We had such a fun night with them!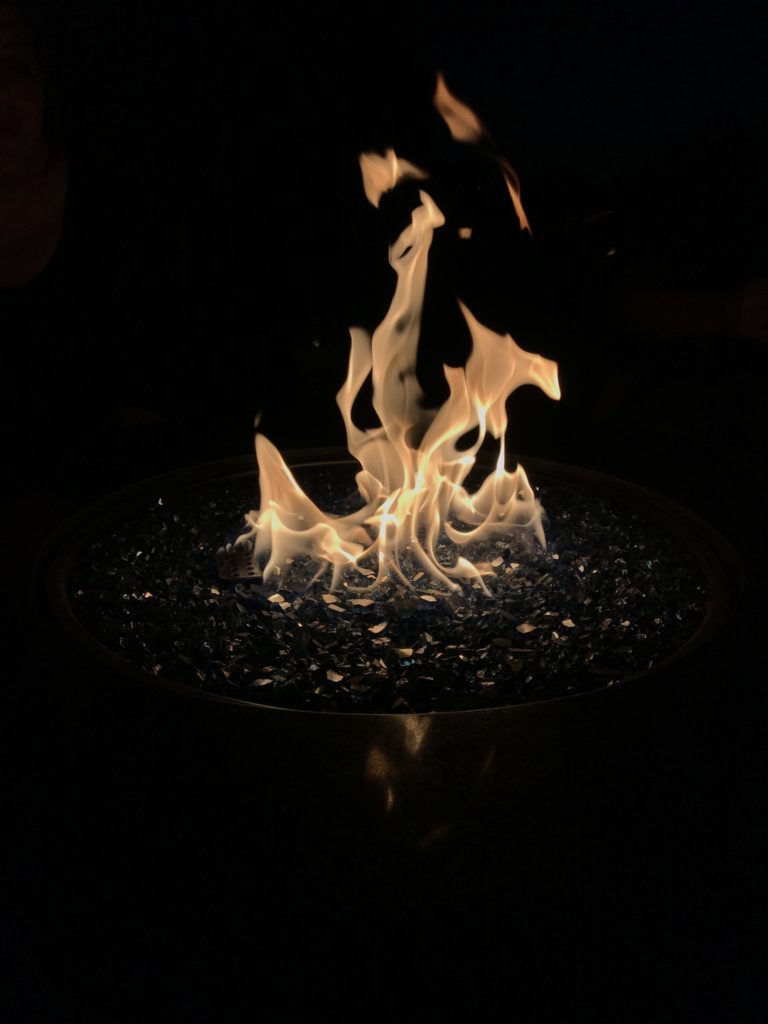 It was so great to wake up to this view!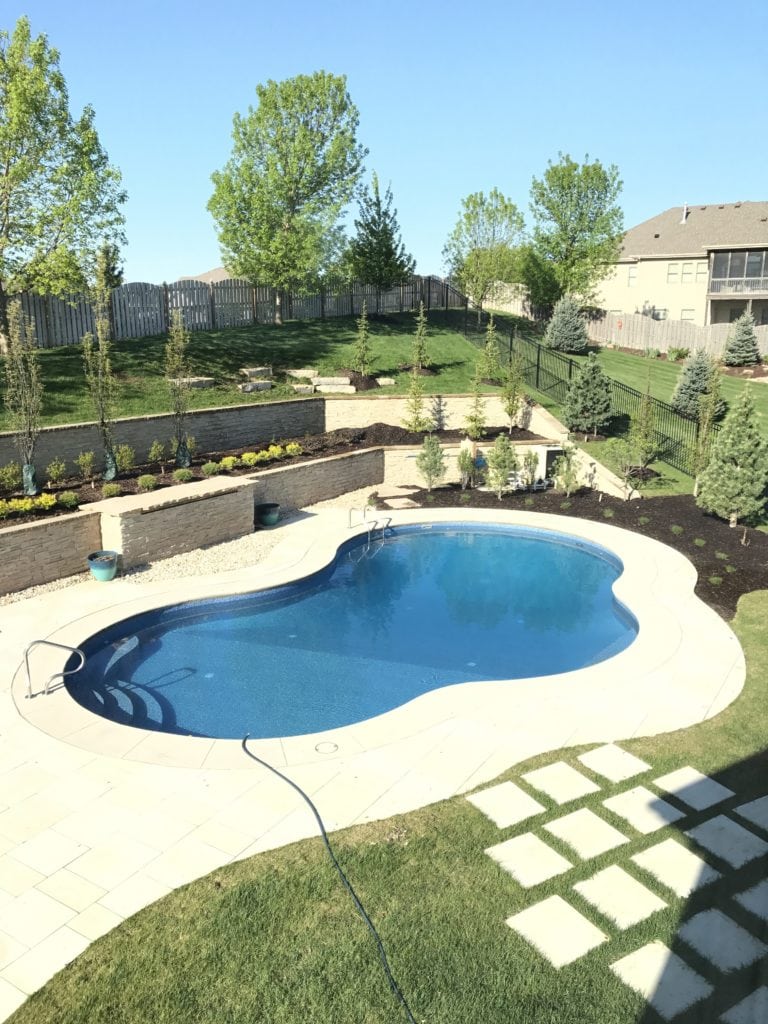 Saturday we spent countless hours (close to eight?) in the yard. I was planting a ton of plants to add some color to the space. I'll be sharing more about them later this week!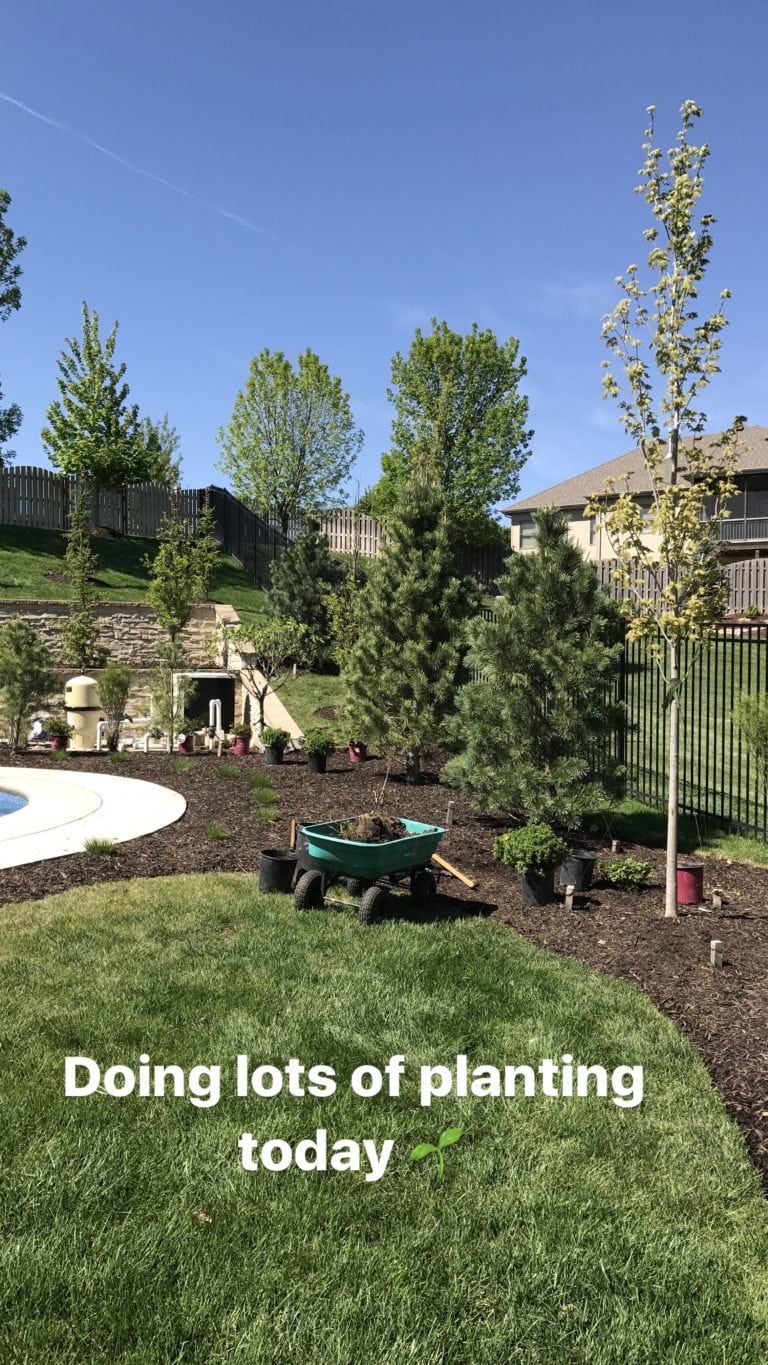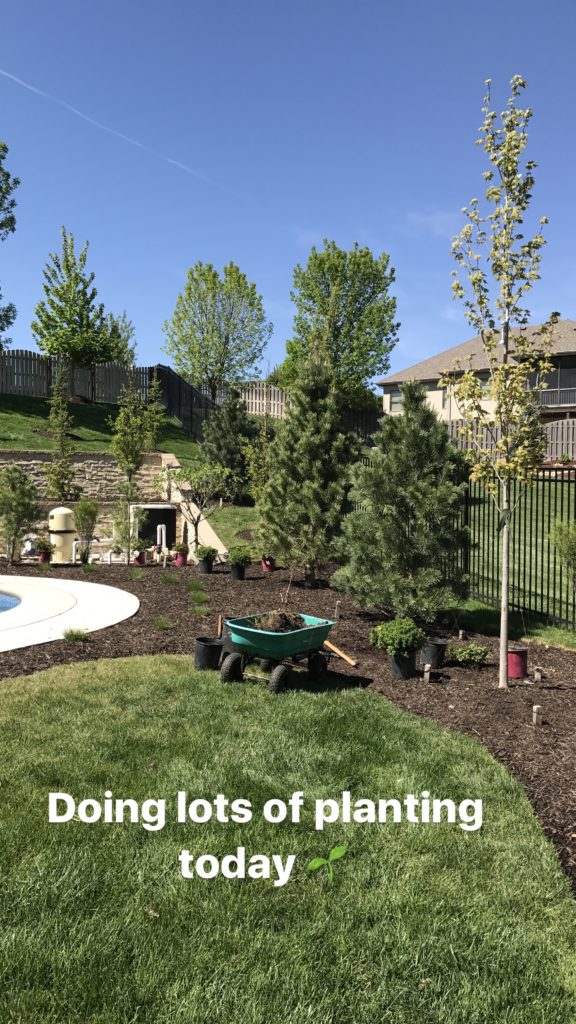 Kurtis got the waterfall pump open and back up and running for the season! We also brought out all of our pool furniture and got that set up as well.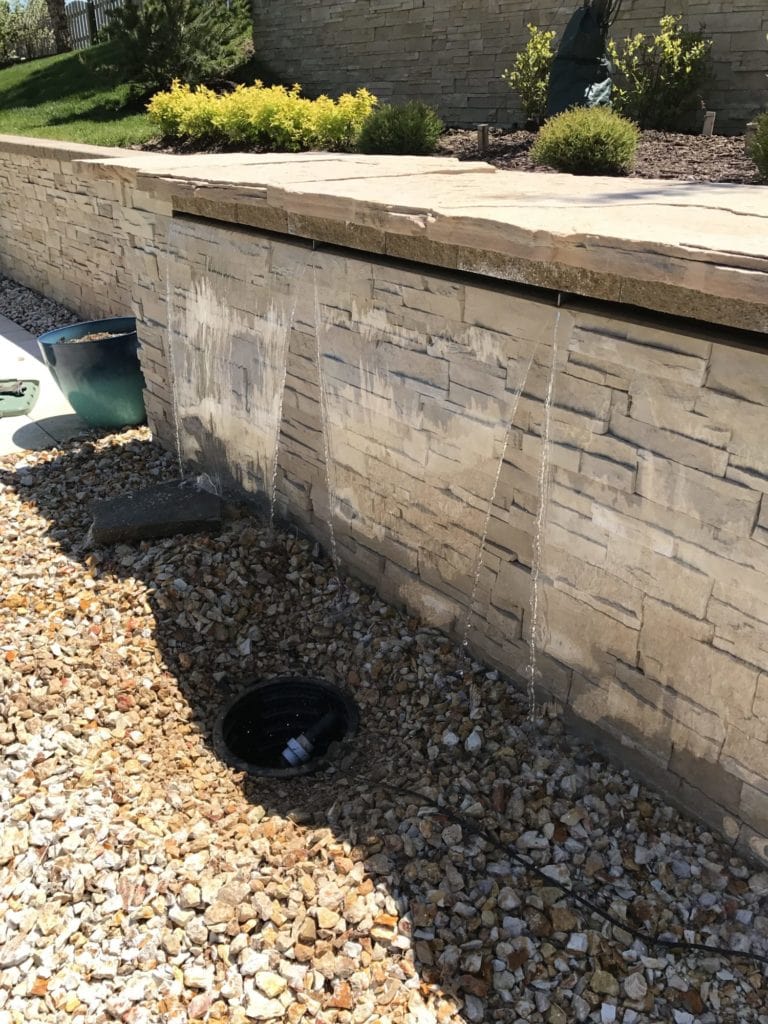 I bought this blue patterned vase. I'm loving the boho and ethnic vibe. It's pretty heavy and full of texture (with a really matte finish). It's perfect for summer!
I also took a poll on my Facebook page to see if I should order this jumpsuit for Italy. The response was an overwhelming "yes"! The biggest concern was about using European bathrooms, but honestly, that was my biggest concern too! So, I went ahead and ordered it because I feel like it can be versatile and easily dressed up or down – plus the fabric is perfect for packing! I'll keep you posted as to whether or not it works out! Here are a few other items I ordered online recently. I'm hoping even half of them are winners!

Mid-day on Saturday we took a break because we needed more items at Lowe's. We also hit up Shucks for some happy hour food and drinks. Again, we sat outside. Are you sensing a pattern here?? 😉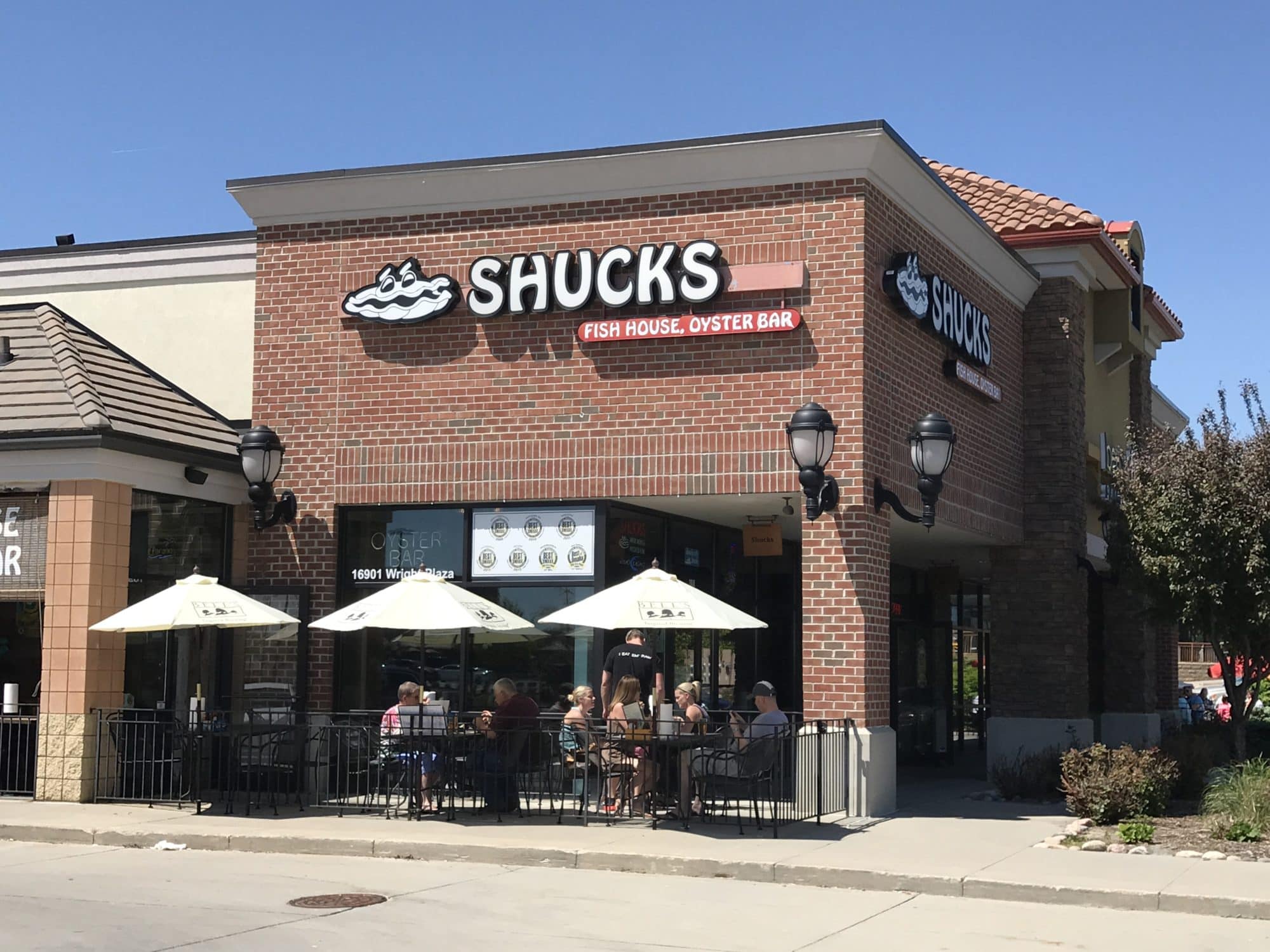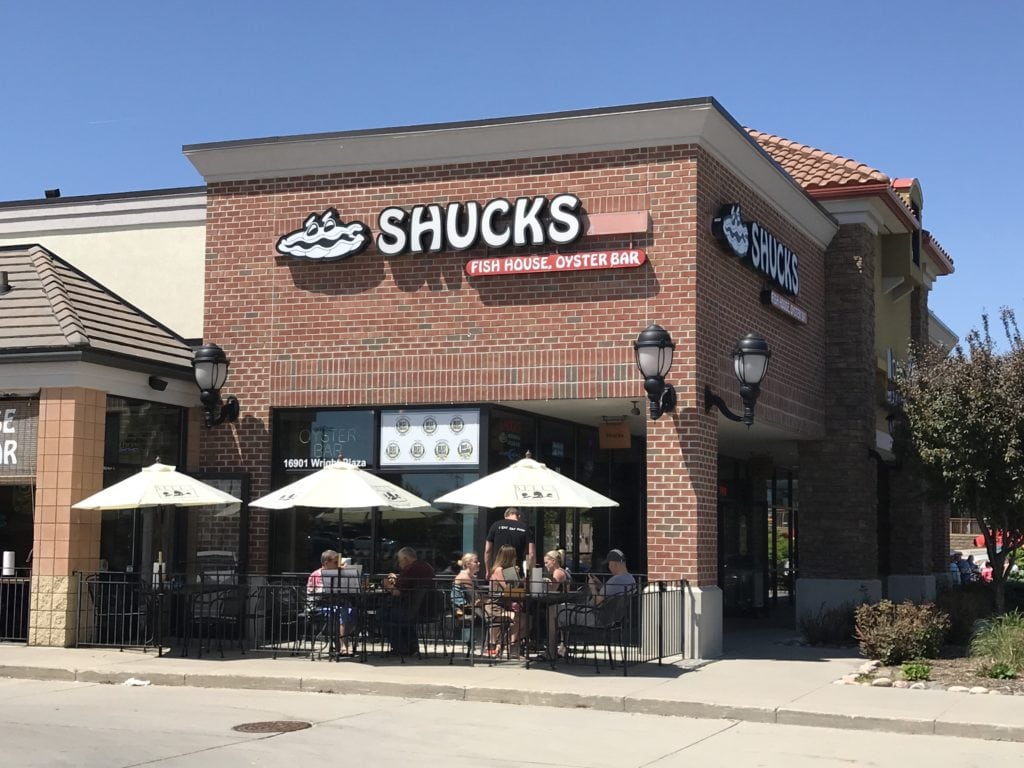 Sunday morning we headed to rental #3 to wrap up a few more projects. We had a ceiling fan we needed to hang and a few projects outside to work on. I was in charge of hammering nails that had popped back into the deck. I actually love the little pergola built on the deck there.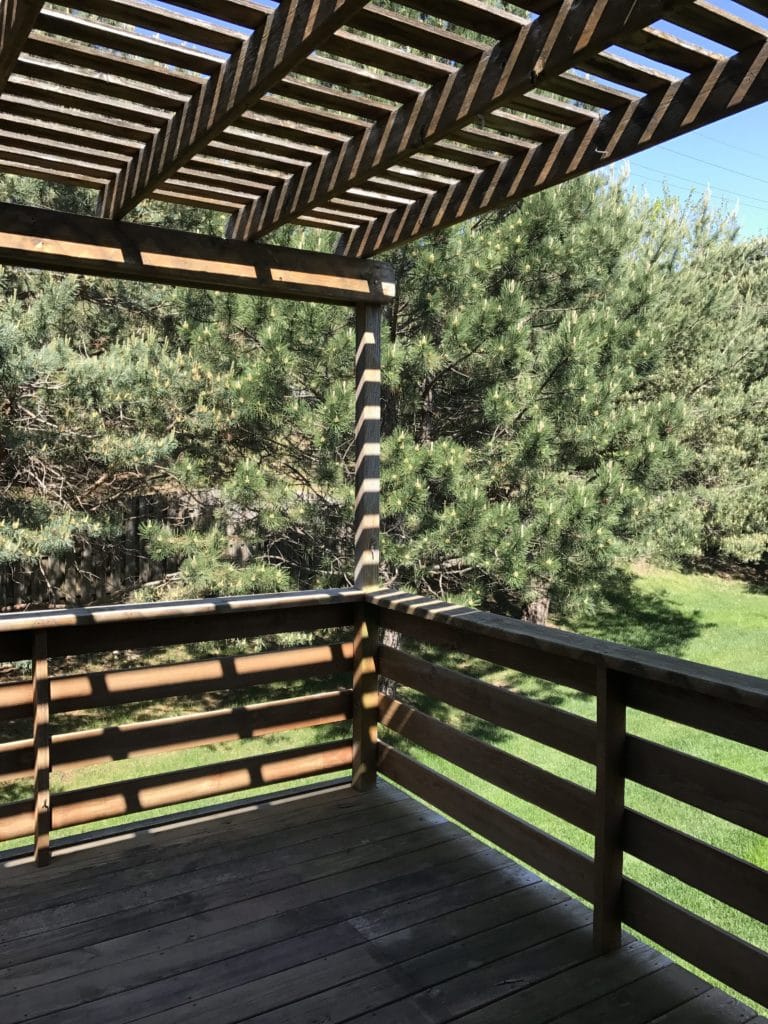 Since we can't work too hard without eating, we headed to Red Robin (super random) because we were both craving hamburgers. And, you guessed it, we sat outside. It's amazing just how much the sun makes me happy! I could sit in it all day!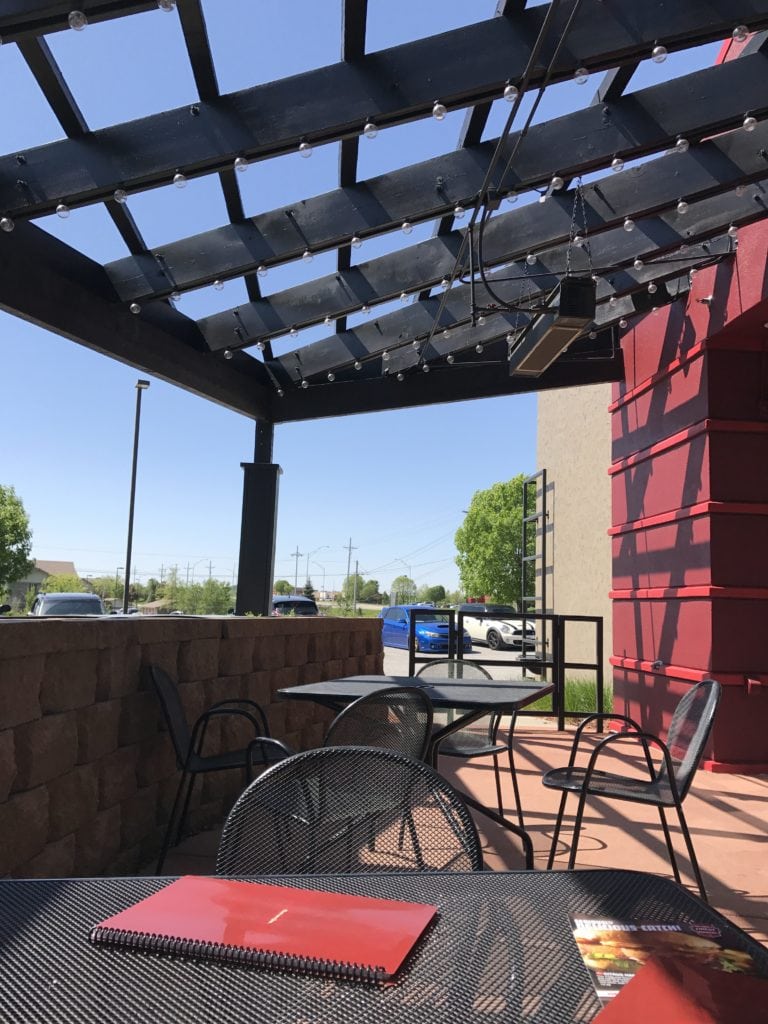 Once we got home we tried to scramble to wrap up all the other work we had at home so we could enjoy the pool. I finished five planters and I tried hard to take photos along the way so I can share my tips with you (hopefully this week).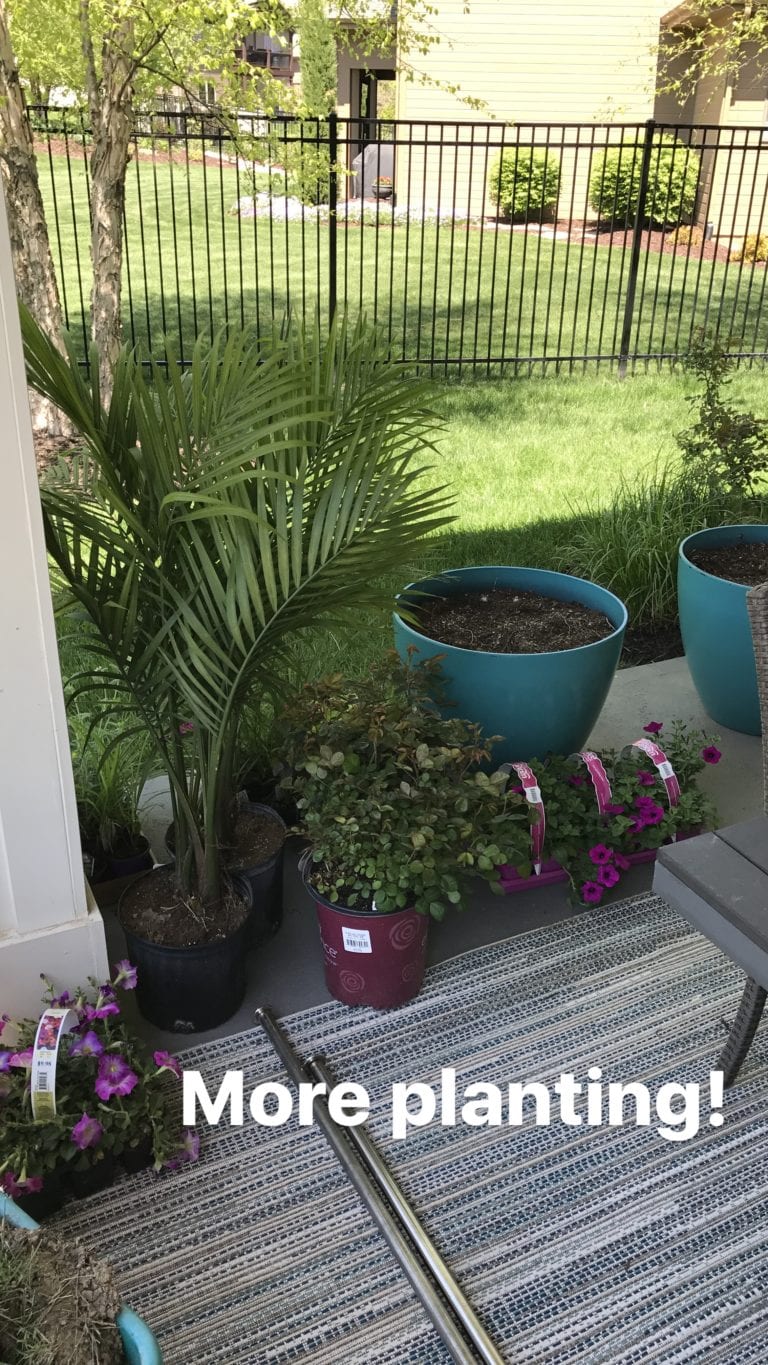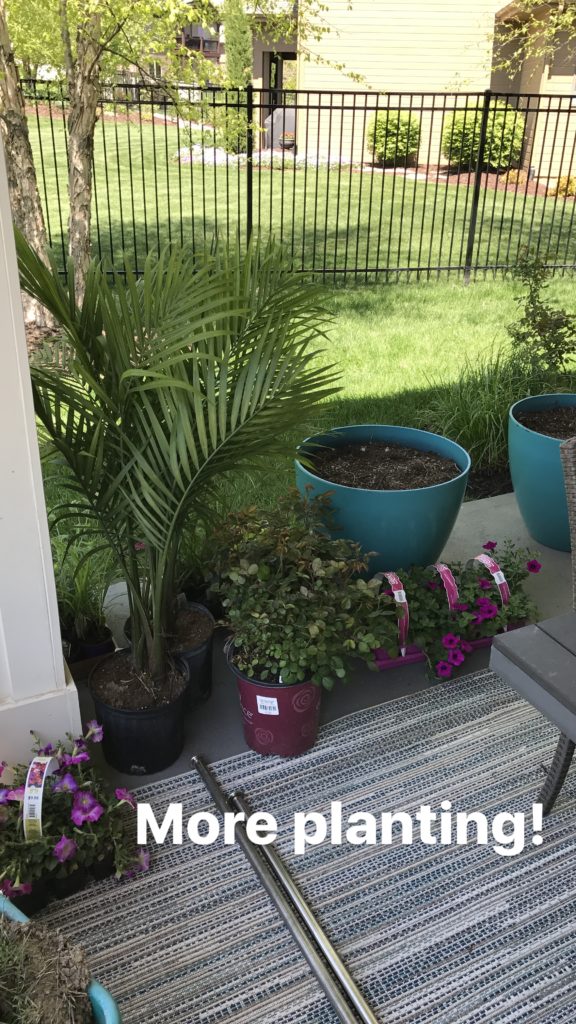 The ones out front always look a bit wimpy and scraggly when I first plant them (especially since the wind was blowing) but in a week or two, I have no doubt they'll already start growing quite a bit!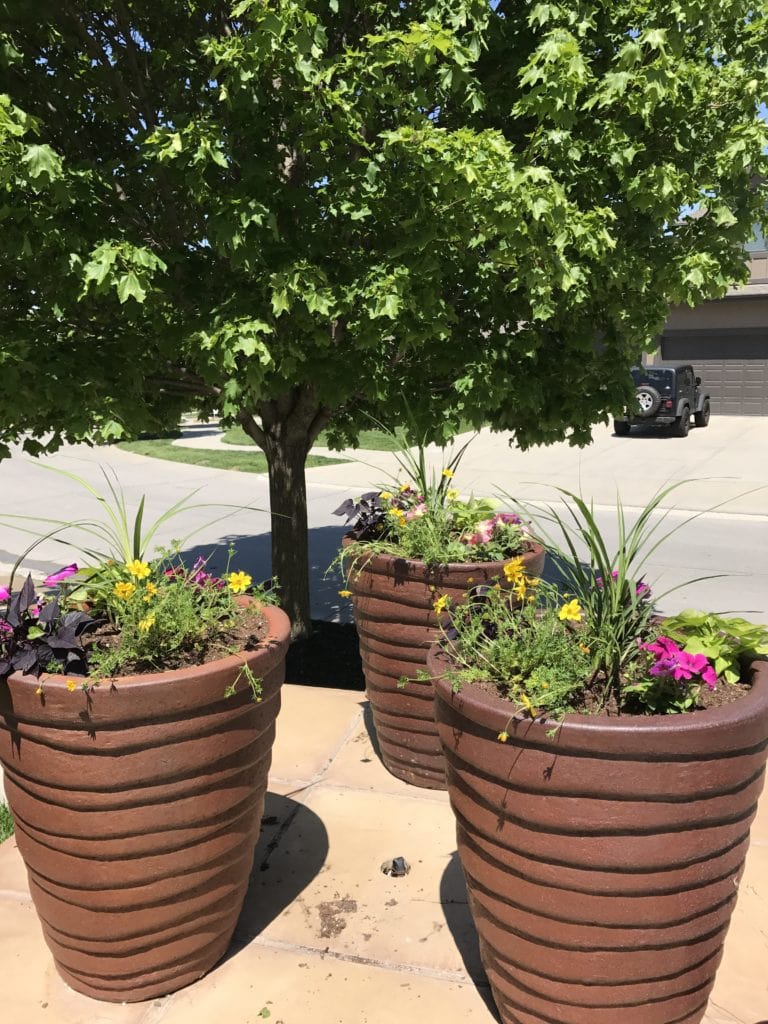 Once we wrapped up all our work, we decided to jump in the pool around 2. It was about 80 degrees out, but the water was in the low 70's so it was definitely a bit brisk. But, when it's your first opportunity of the season, you take it! You can also see a sneak peek below of some recent landscape updates. I'll be sharing more later this week! Here's Kurtis is in his happy place: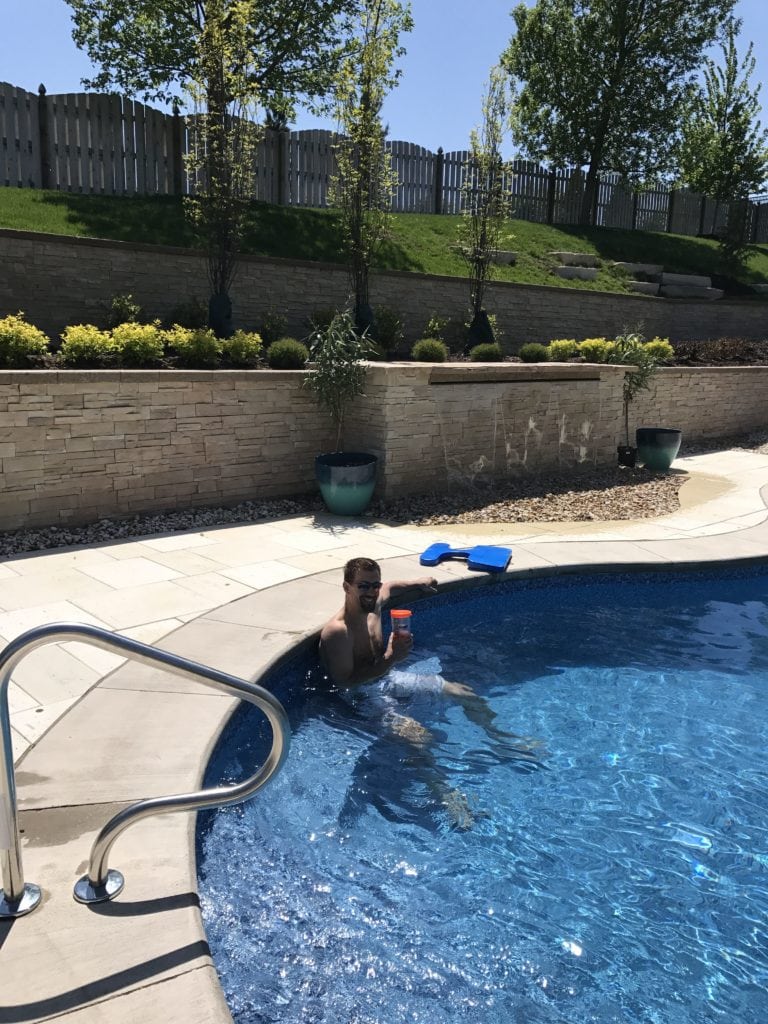 We also finally hung the additional two towel racks I bought last summer at HomeGoods so we could balance the space out. You can see the before and after images below. And yes, I still have a turkey from my Thanksgiving tablecape out on the patio table. I can't make this stuff up.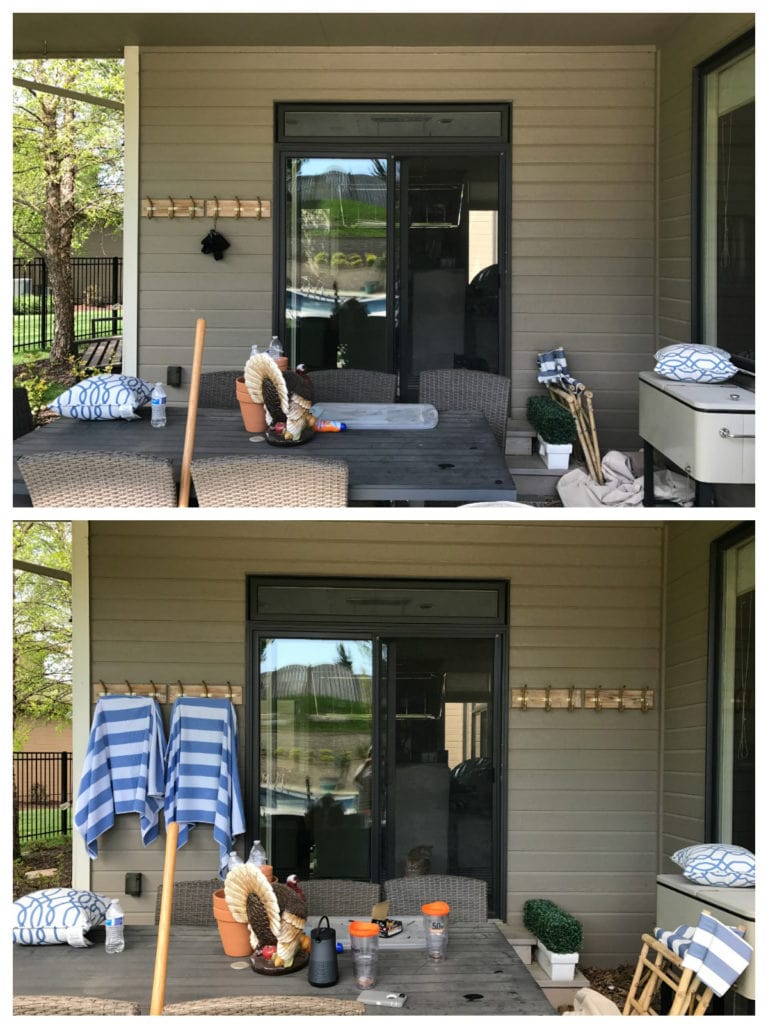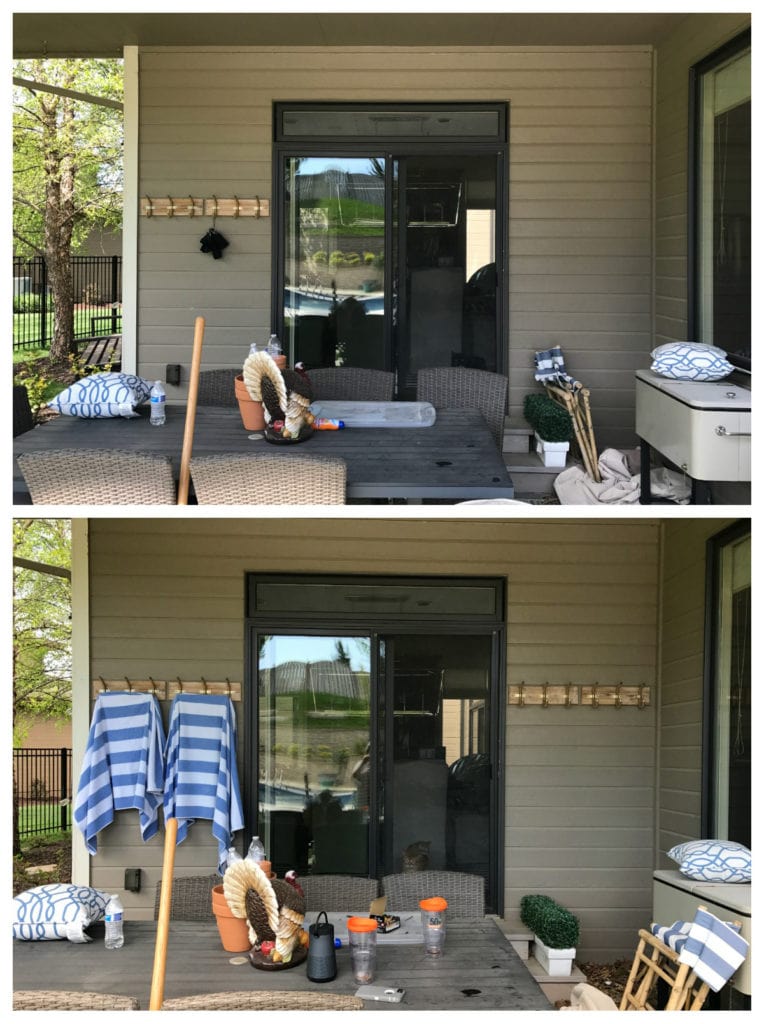 I was in the sun so much this weekend, and as you can imagine, my skin is really pale after the long winter. I used this SPF50 setting mist all weekend and I'm completely obsessed with it. Not only does it give you sun protection, but it sets your makeup if you're wearing it, and it has a really refreshing rosemary minty smell. It also mattifies your skin and/or makeup. So, I actually was spraying it in my hair part line, as well, because I'm always so worried about getting burned there. It didn't make my hair greasy at all. It is so good!
We ended the weekend with our favorite fajitas (you can find the recipe in this post). We still make them at least once a week and love them every time!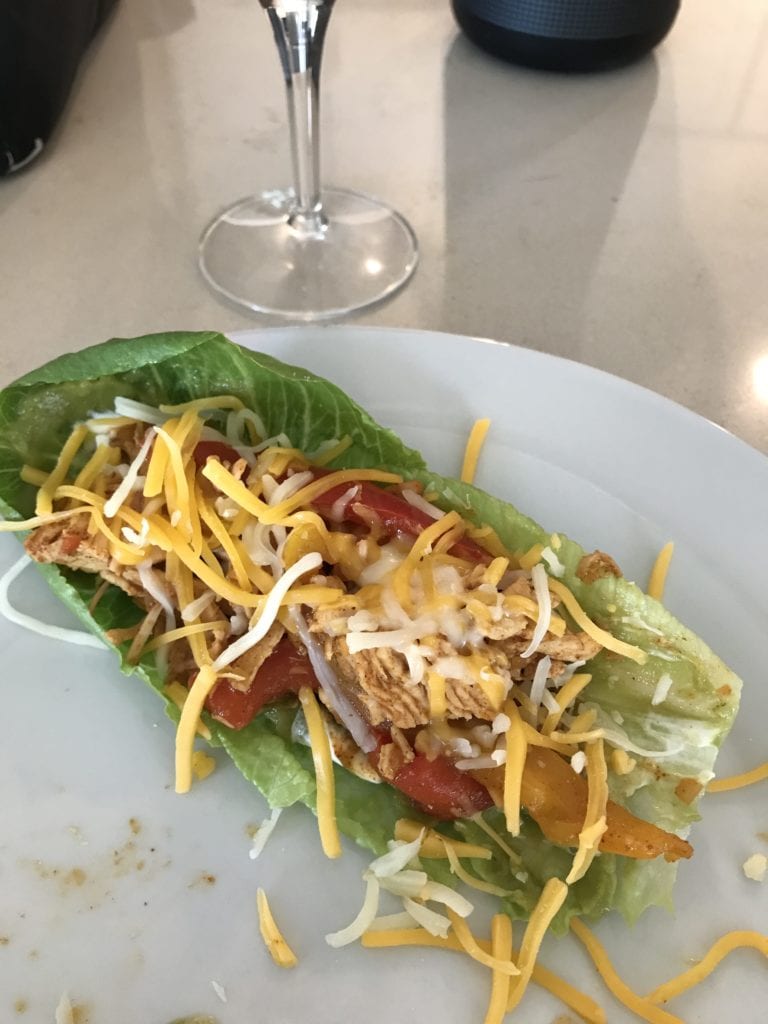 Have a great week!
If you would like to follow along on more of my home decor, DIY, lifestyle, travel and other posts, I'd love to have you follow me on any of the following:
Pinterest / Instagram / Facebook / Twitter / Google+
disclosure: some affiliate links used