I hope you all had a great weekend! I spent most of mine in Dallas and I'll be sharing all the details below.
I picked out a new tree last weekend to replace our dead pine, and it was already planted by Thursday. We went with a bald cypress this time, knowing that it's much more water tolerant that a pine, and hope this one can survive! It's hard to tell in the photos because the needles haven't grown yet, but it's about 12 feet tall. New trees make me ridiculously happy.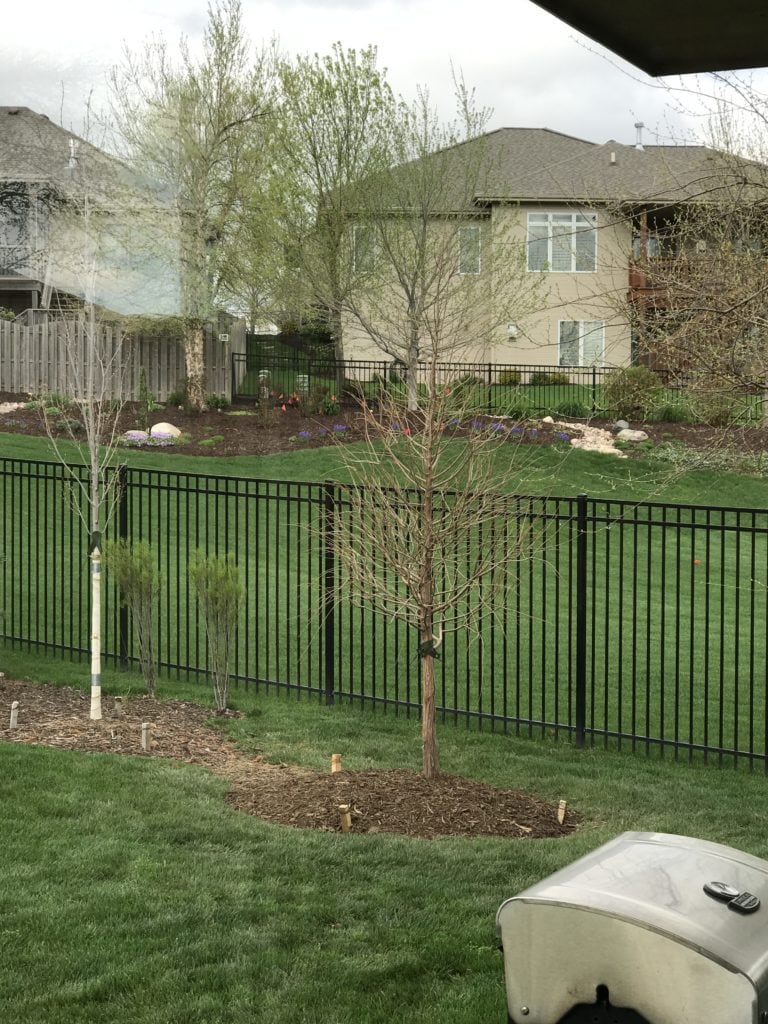 On Thursday afternoon I flew to Dallas for a blogging conference! The event was held at Hotel Crescent Court and it was such a beautiful location!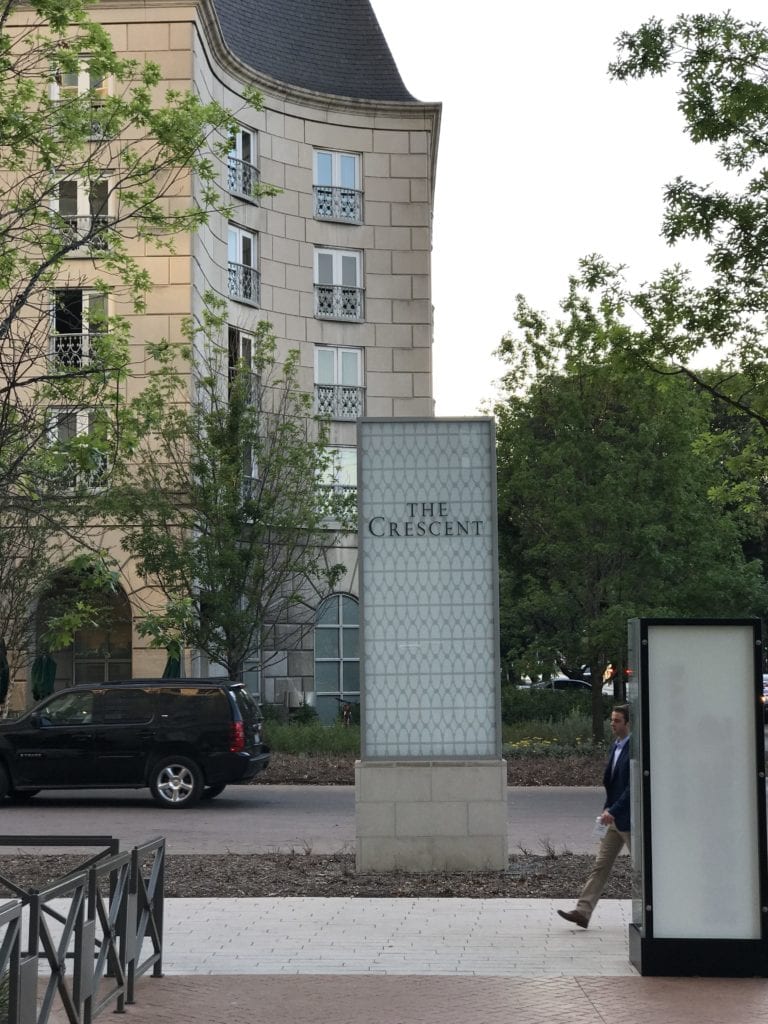 I mentioned this a week or two back, but this conference has historically been known as more of a fashion blogger conference. It's by invitation only and this year there were several home decor and lifestyle bloggers there as well. For those that have asked me or sent me a PM, we do have to pay our own way for this conference. The air, hotel and ticket to the event. So, although the pictures look like it's party central all the day, we actually spend the entire day in classes and meeting with brands. And then have parties at night 😉
Here was my posse for the week. Without all these other amazing women, I wouldn't have had nearly as much fun or felt as comfortable as I did! I am wearing this dress.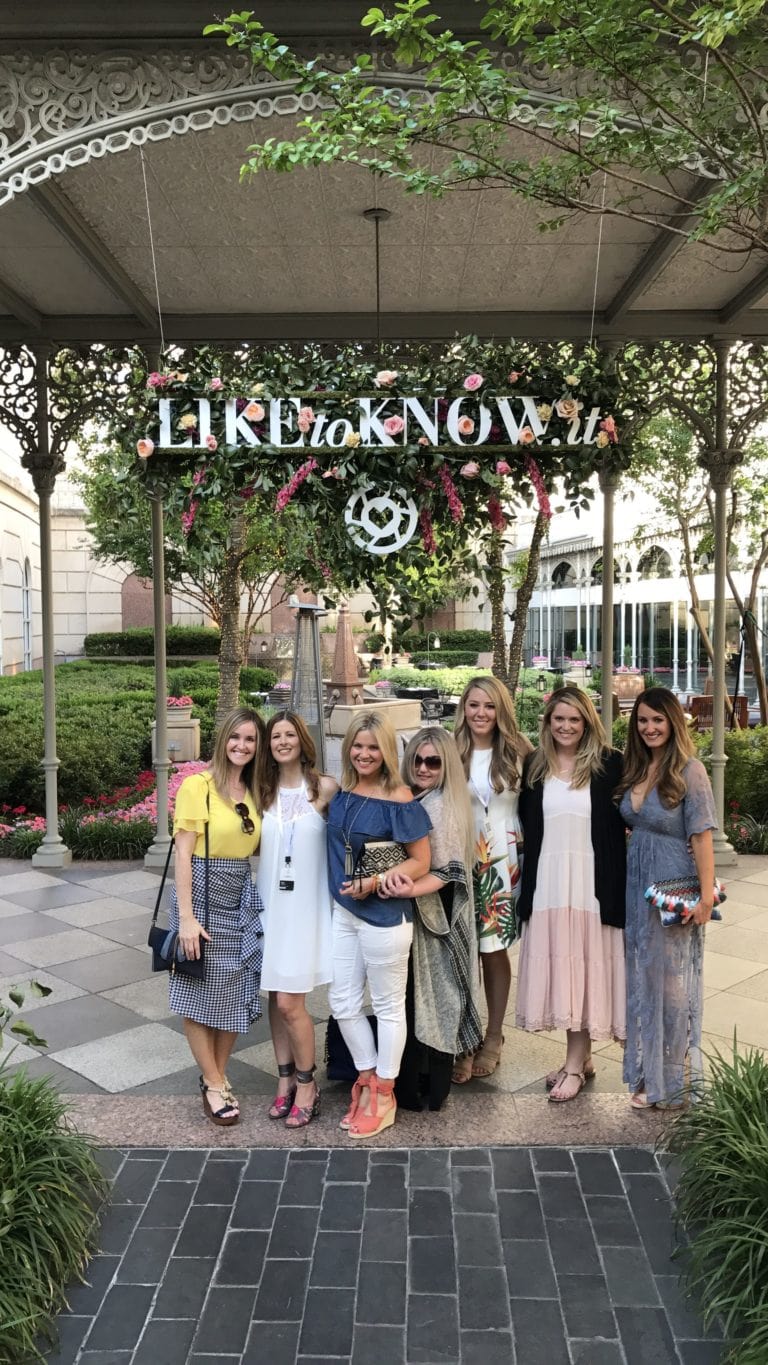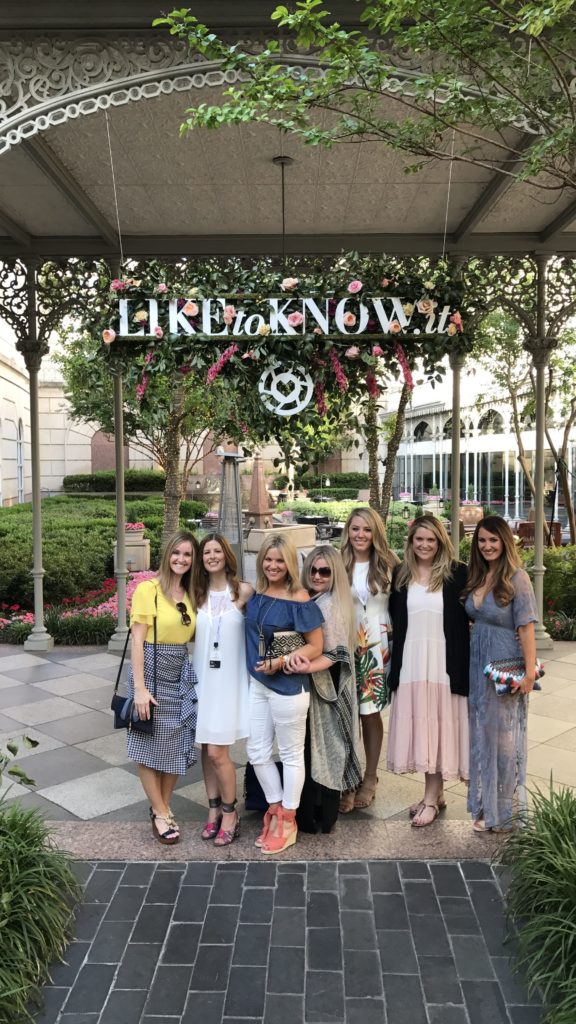 Erin – Sunny Side Up | Kris – Driven By Decor | Bree – Z Design At Home | Kelley Nan | Me | Elaine – House of Hargrove | Brittany – Addison's Wonderland
The opening night there was a beachy chic pool party. My crew then headed to dinner afterwards and enjoyed spending time catching up!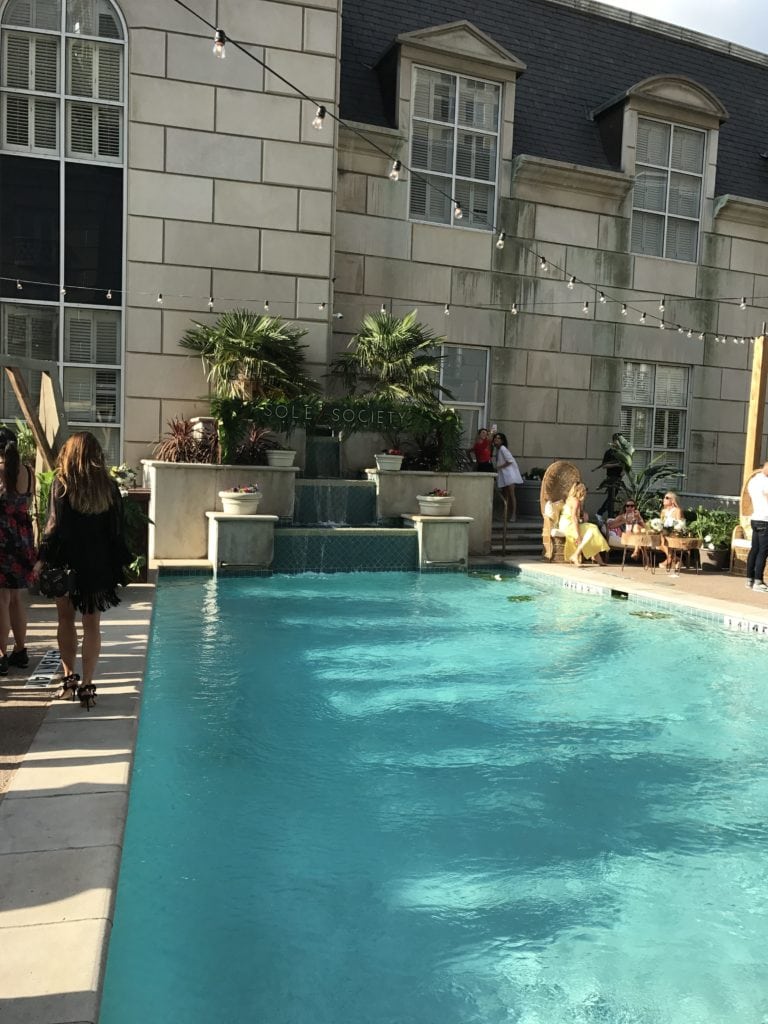 We spent Friday morning and afternoon in a general session followed by classes and a brand meeting. One of the things I loved about this meeting is that they treated us all as the entrepreneurs that we are, and gave real-life business tips and tricks. I got a lot of really valuable information!
Lunch on Friday was hosted by Banana Republic and it was a picnic in the park with Shake Shack. As you can see below, there were cute picnic tables set up with fresh flowers and the food was delicious. Can you believe I'd never had Shake Shack previously?!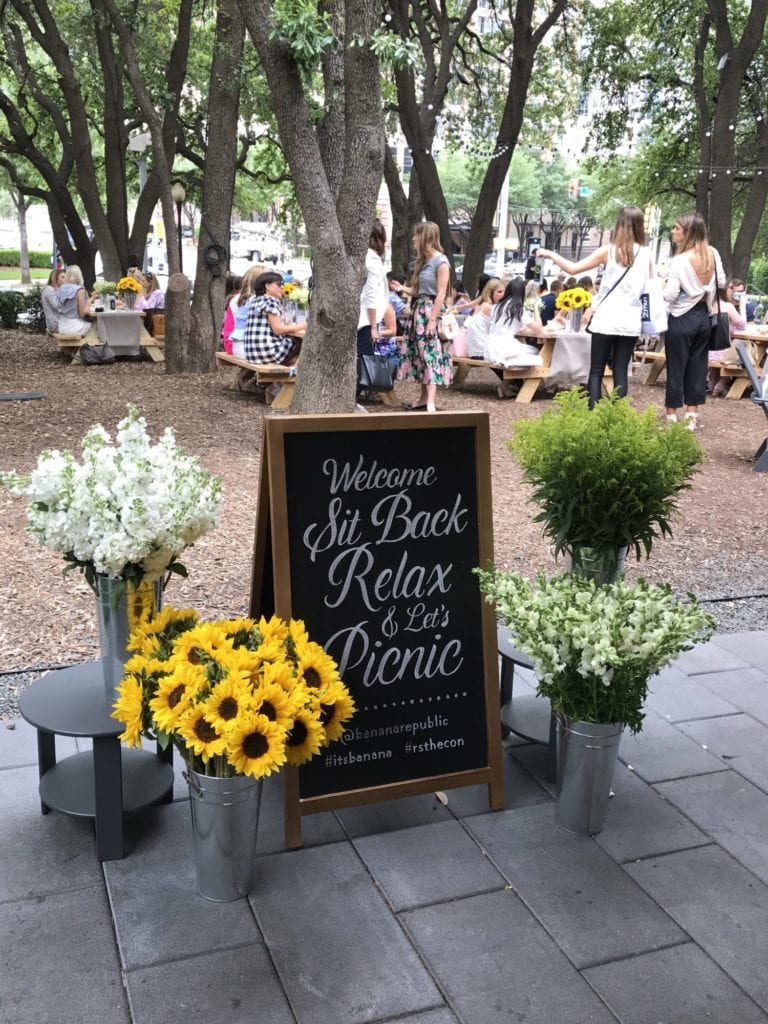 During the day, I wore my new favorite white jeans and this buffalo check top (love it)! Unfortunately, I was a total blogger failure with my daytime outfits and didn't get any photos.


That evening there was a cocktail party hosted by Bumble.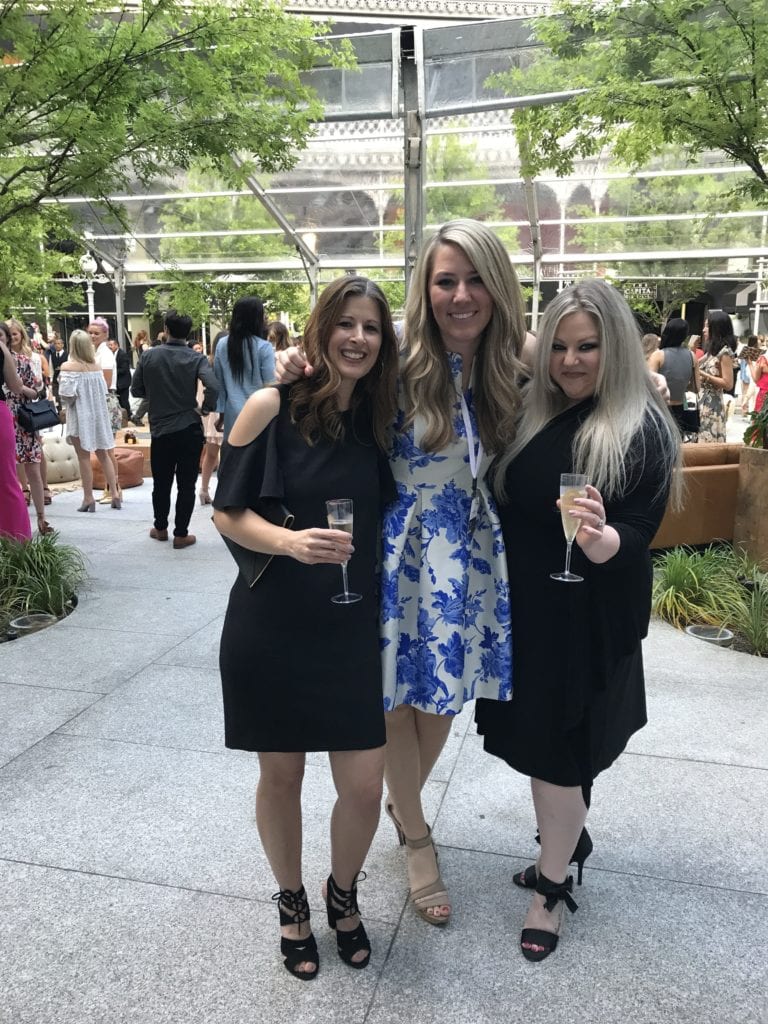 We met Stephanie from Real Housewives of Dallas (super nice and hilarious) and I got to catch up with my sweet friend Megan from Honey We're Home. I was wearing the short version of this dress.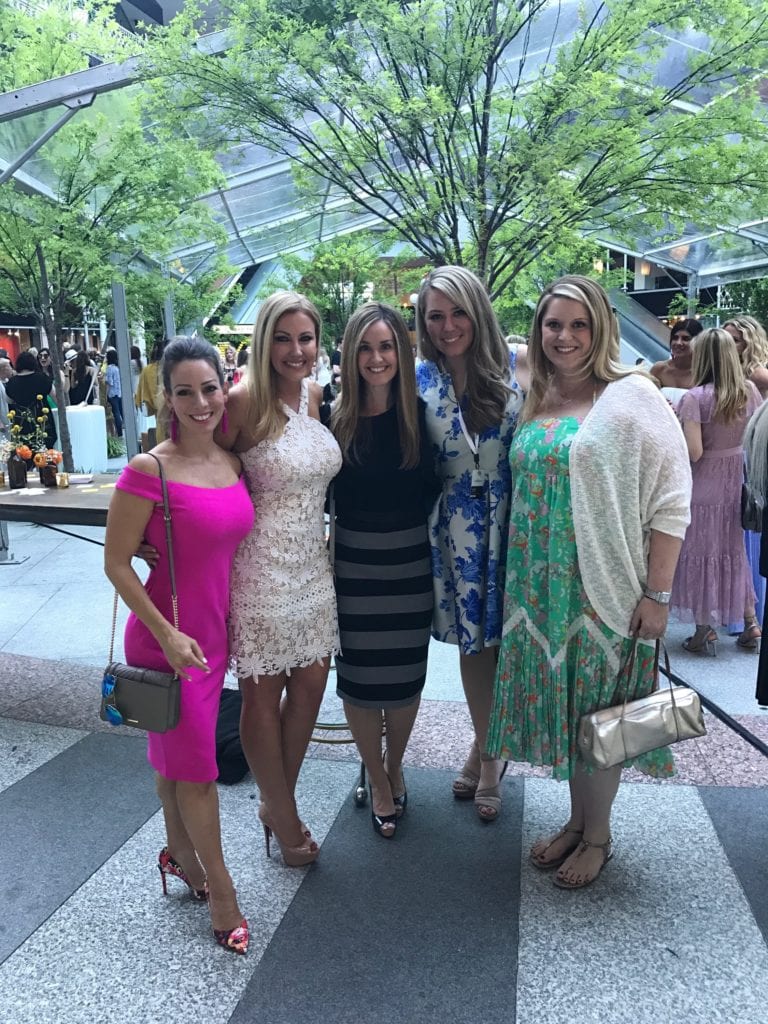 Megan | Stephanie | Erin | Me | Elaine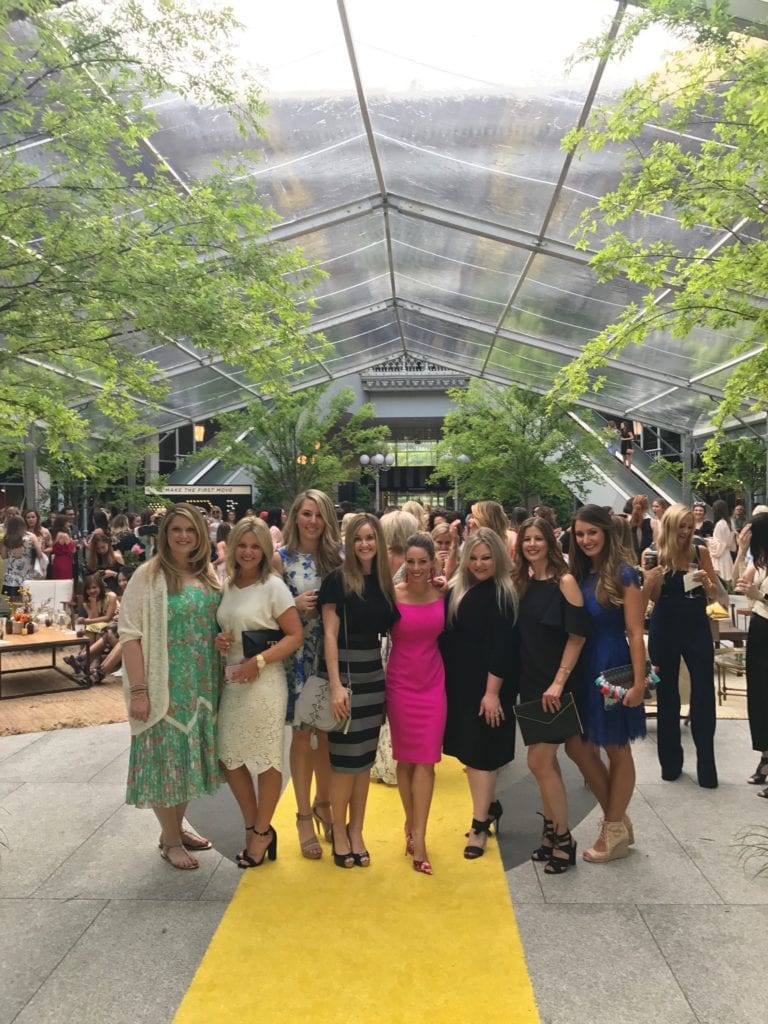 Elaine | Bree | Me | Erin | Megan | Kelley Nan | Kris | Brittany
After the cocktail party, we headed to Capitol Grille for dinner because we were all starving. We had such a great time chatting, catching up and talking all things blog related.
Our last day, my class agenda was a bit lighter. Our lunch was an English garden party hosted by Topshop and I couldn't get enough of the gorgeous flowers or the unique menu design.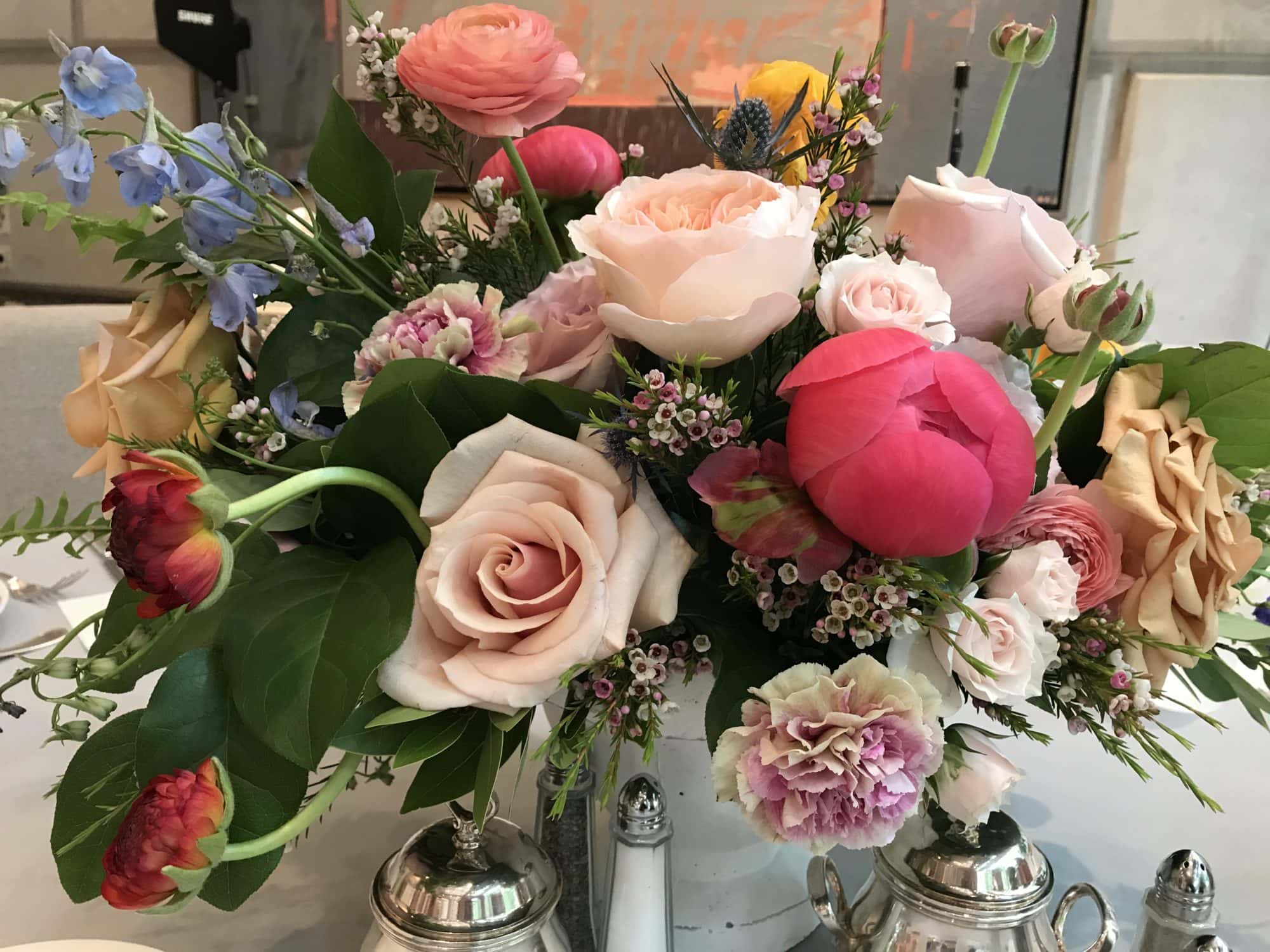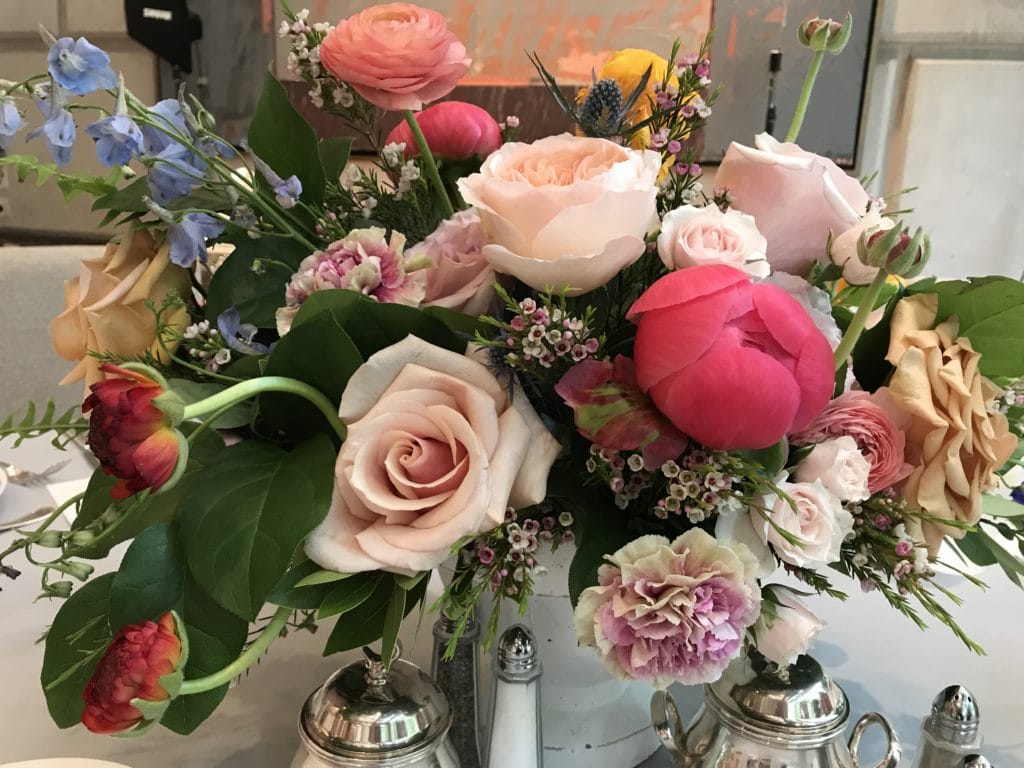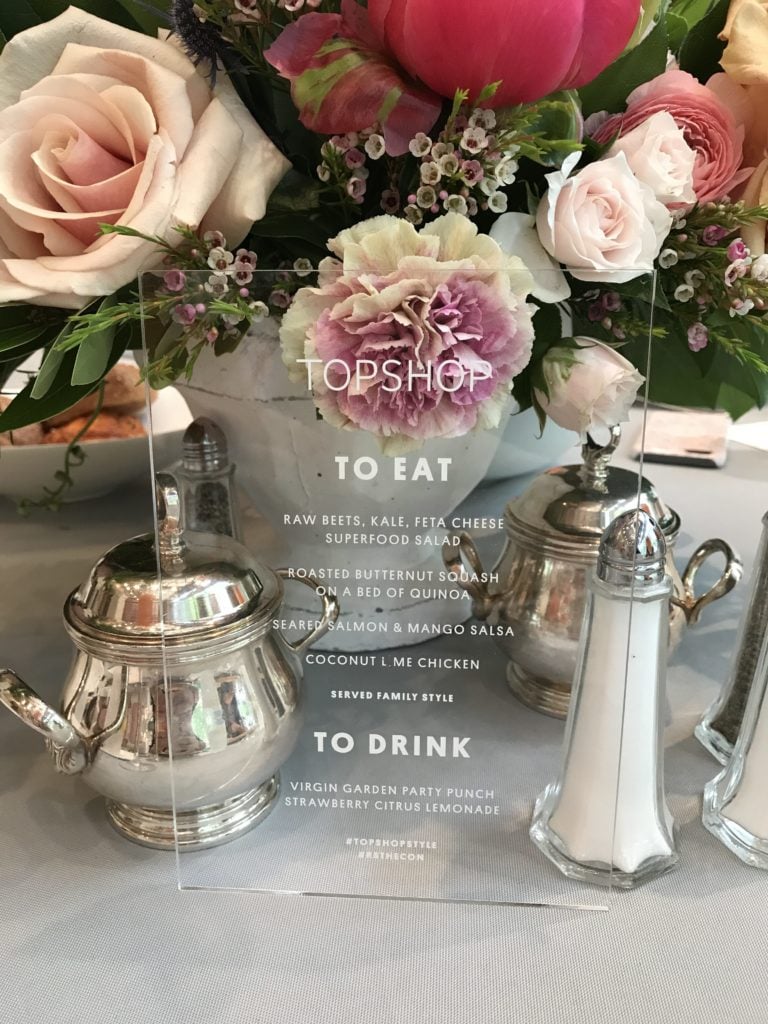 That afternoon, I met Rachel Parcell and listened to her speak, then we all headed out for an early dinner. That night was the final party and event of the weekend at the Wyly Theatre. I wore this dress (you can also get it here). I'm 5'8″ and felt like it was just a tiny bit too short for me (especially in back). But since it was 95% women at the conference, I wasn't as worried 😉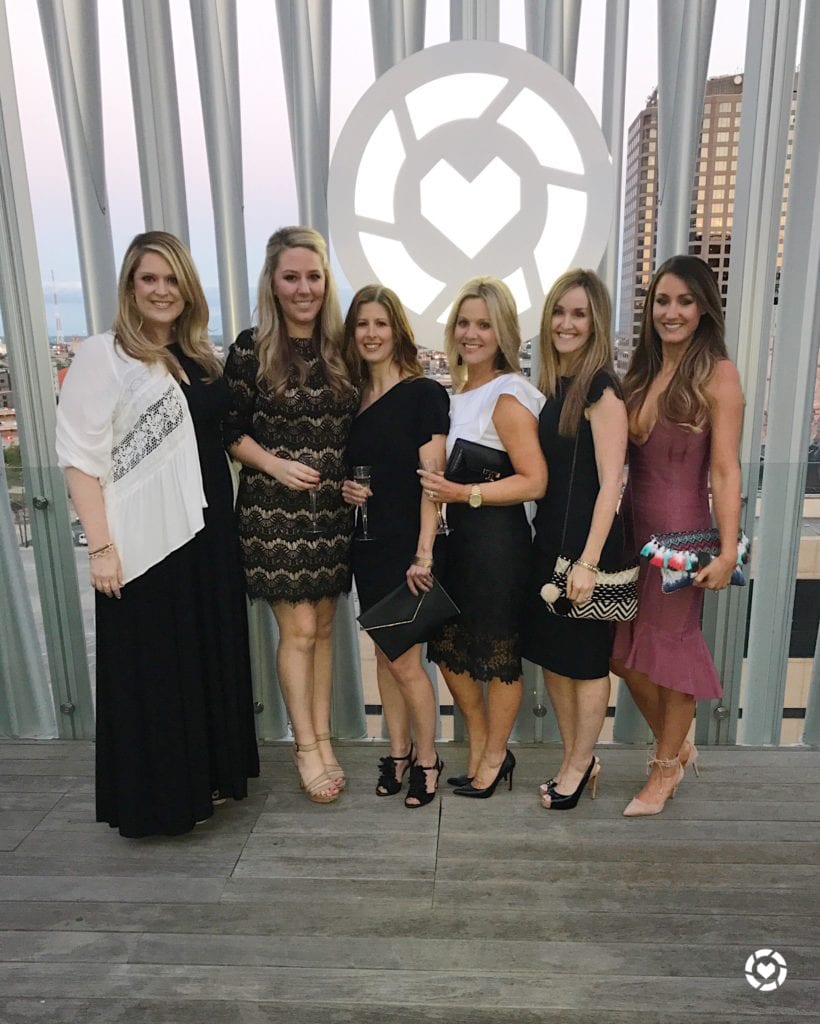 We spent a lot of time talking with Megan, Cassie and Cyndi. I love all three of them so much, as well. Here we are with Cyndi later on in the event.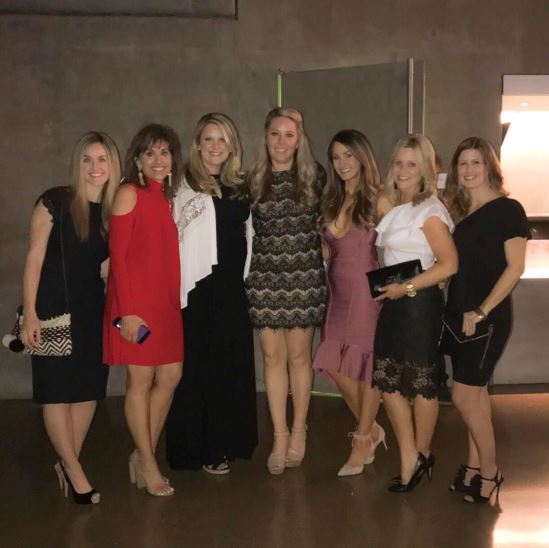 So, my overall thoughts on the conference.
I had an amazing time and would definitely go in the future if invited again. However, this is definitely one of those conferences I would have really struggled with had I not known other people before arriving. Everyone I met was really nice, but it's easy to be intimated by this talented group of beautiful women. Thankfully I had six other women I was already really comfortable with!
Be prepared for very long days (12+ hours). Going into the conference I was a bit worried it would be all play and no work. But, I was very impressed with the information I came home with and definitely felt my time spent in the classrooms was worthwhile!
I was constantly entertained. When you get this many bloggers together, you can't possible imagine the number of selfies and photoshoots going on at any given point in time. It's a bit intimidating to pull up to a hotel to have three photoshoots in progress. And yes, many people brought their photographers with them to take their photos throughout the conference. It's a whole other world! I found it fun to watch, but I'm sure other guests were wondering what on earth was happening.
If you've ever been invited but not sure if you should go, I would say yes. Try it at least once to see if it's a good fit for you. I had such a great weekend and learned quite a bit (especially from conversations with friends).
I got home fairly early and it was back to reality. And this little mess…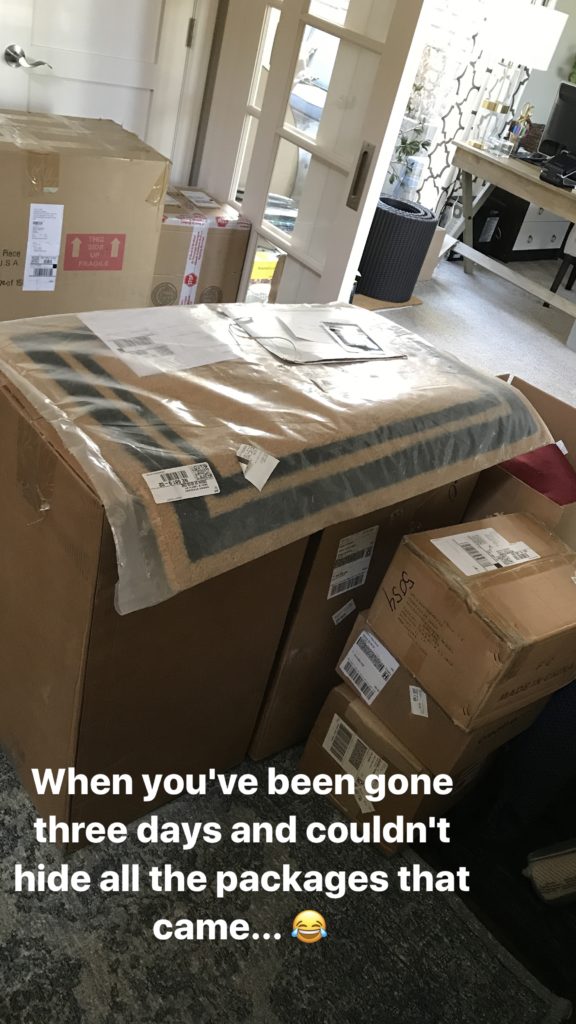 The weather was gorgeous so I decided to tackle some more yard work. This side of our house has become a total embarrassment. It's the only shady side of our yard and I can't really get much to grow here and up until last year, the sprinklers weren't set properly. That green all over the ground may look like weeds. However, it's mostly those two honeysuckle vines that didn't have any where else to grow because my trellises have been too short for years. The vines are now covering the ground. Consider this my project for the next few weekends!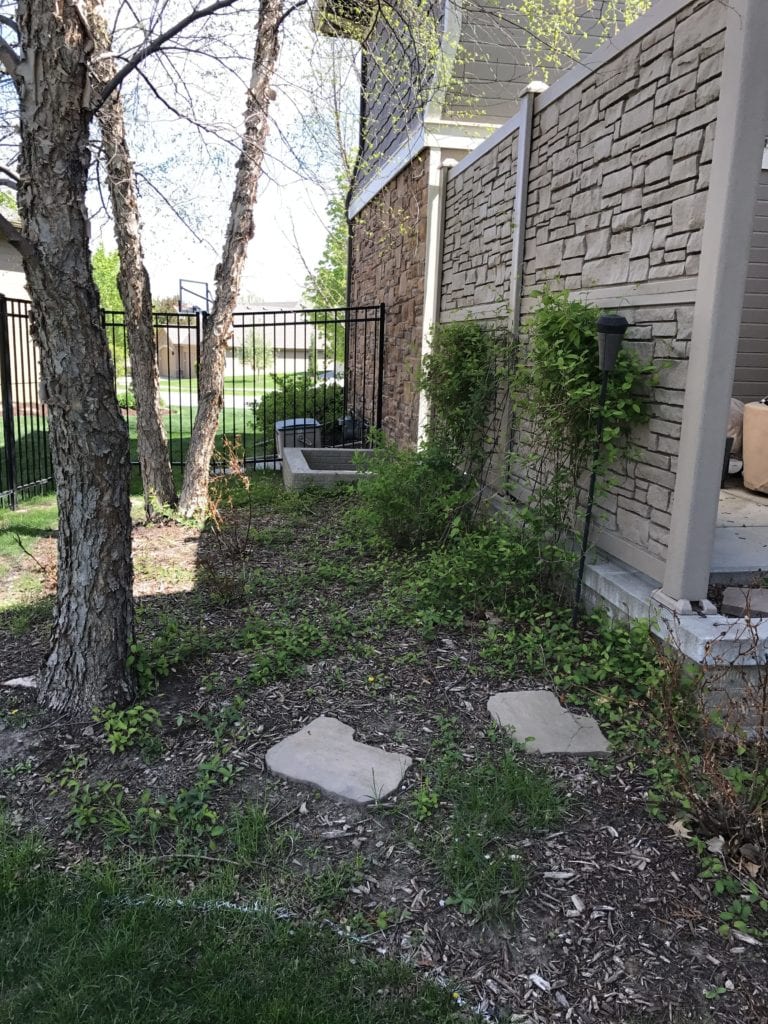 I also came home to this little cutie! I can't even tell you the sense of pride I feel when my fiddle leaf figs grow new leaves. Especially since the one in our dining room has lost three leaves in the last week. Still not sure if my thumb is actually green or black 😉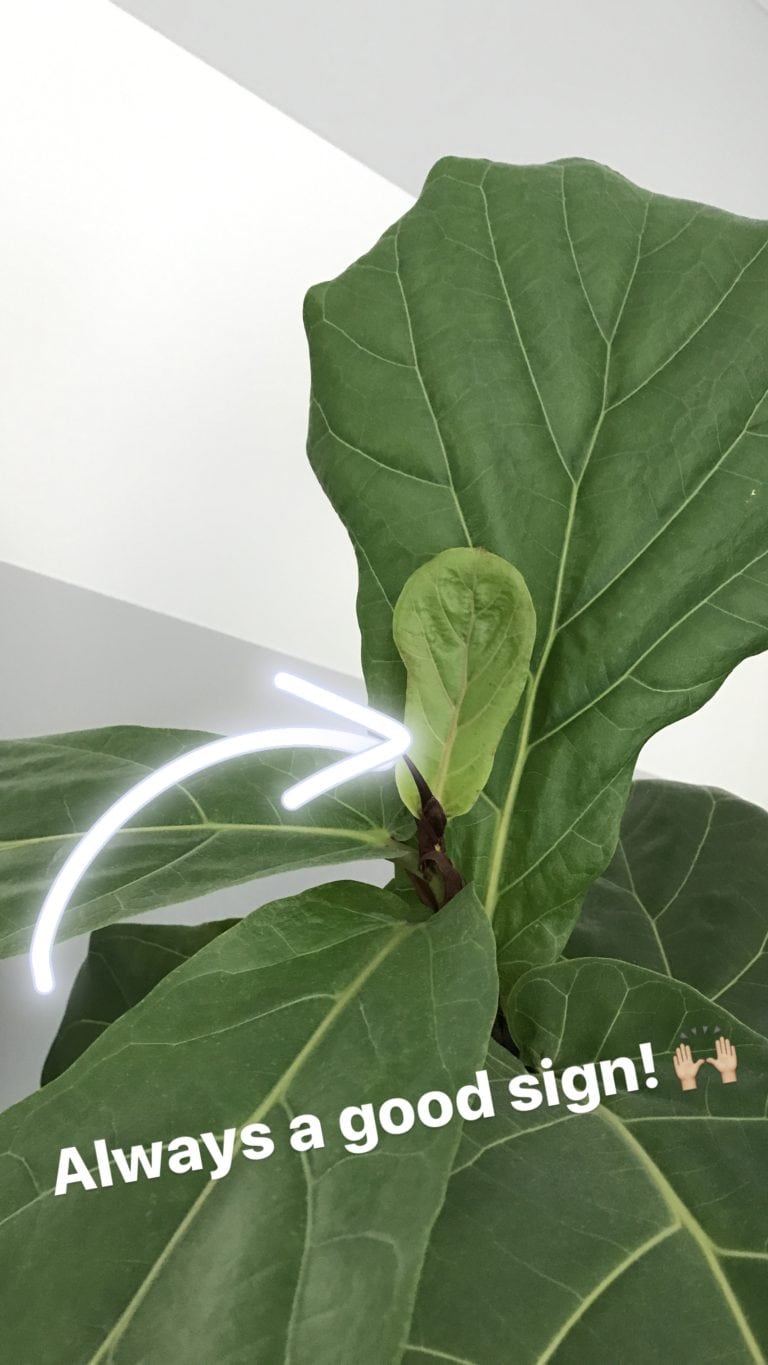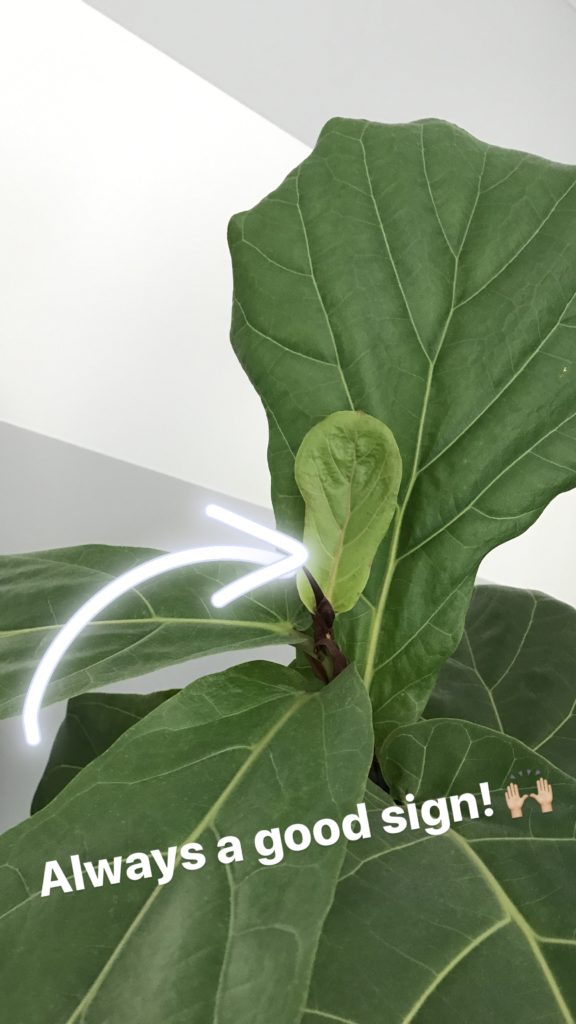 Kurtis turns 40 tomorrow so we're trying to plan some fun shenanigans for the weekend. Have a great week!
If you would like to follow along on more of my home decor, DIY, lifestyle, travel and other posts, I'd love to have you follow me on any of the following:
Pinterest / Instagram / Facebook / Twitter / Google+
disclosure: some affiliate links used