I hope you guys had a great weekend! It was really busy around here, but overall it turned out to be a good weekend.
Friday was a rough day. We have some family friends that are going through a really rough time and having to overcome multiple obstacles being thrown their way. I left work early to help coordinate some things with them. It's times like these that make you really stop and try to focus on every little positive aspect in your life – because it's so easy to take the little things for granted. Sometimes that includes relishing the mundane, for it means your life isn't in chaos.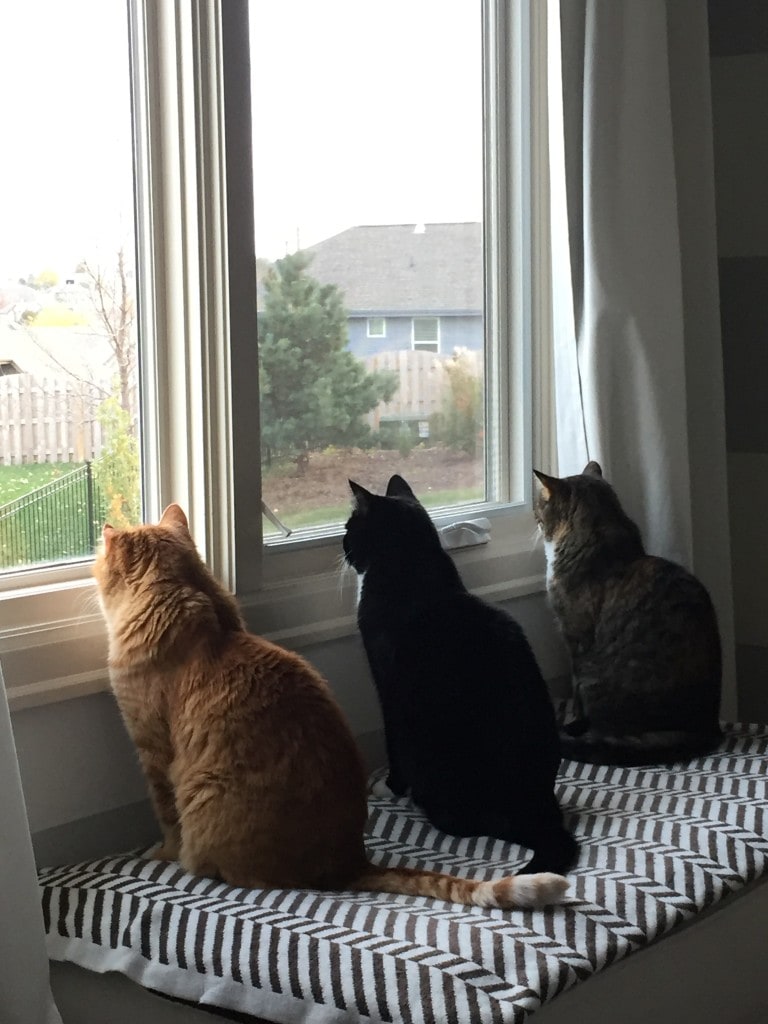 Friday evening we headed to an early dinner before going to see the new James Bond movie, Sceptre. I thought it was entertaining and my husband really liked it. We don't go to movies all that frequently, so it was a good break to get out and see it.
Saturday was action-packed. We left early in the morning and couldn't help but admire how beautiful our street looked with the yellow leaves. You can actually see our house at the top of the street now, too, since the oak leaves have all dropped.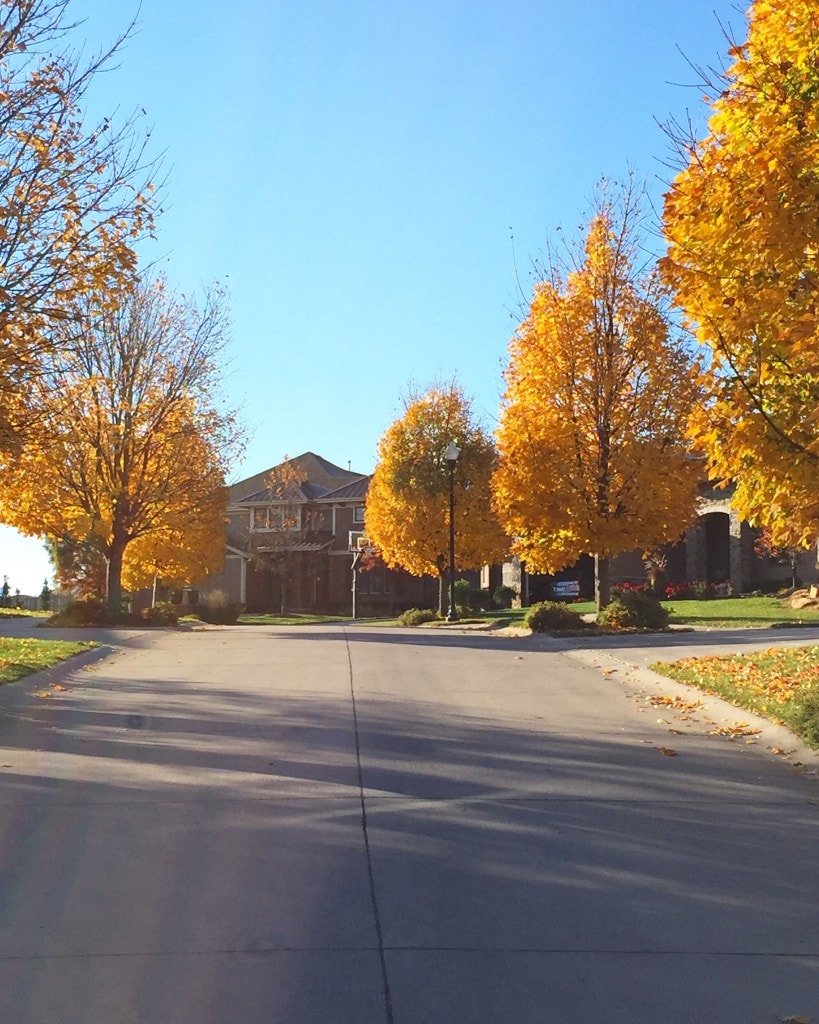 First, we headed to Goodwill to drop off three huge garbage bags of clothes and one full garbage bag of shoes. I had cleaned out my closet two or three weeks back, and figured this time of year, there were people who could use the clothes a lot more than I could (and in reality, it is any time of year).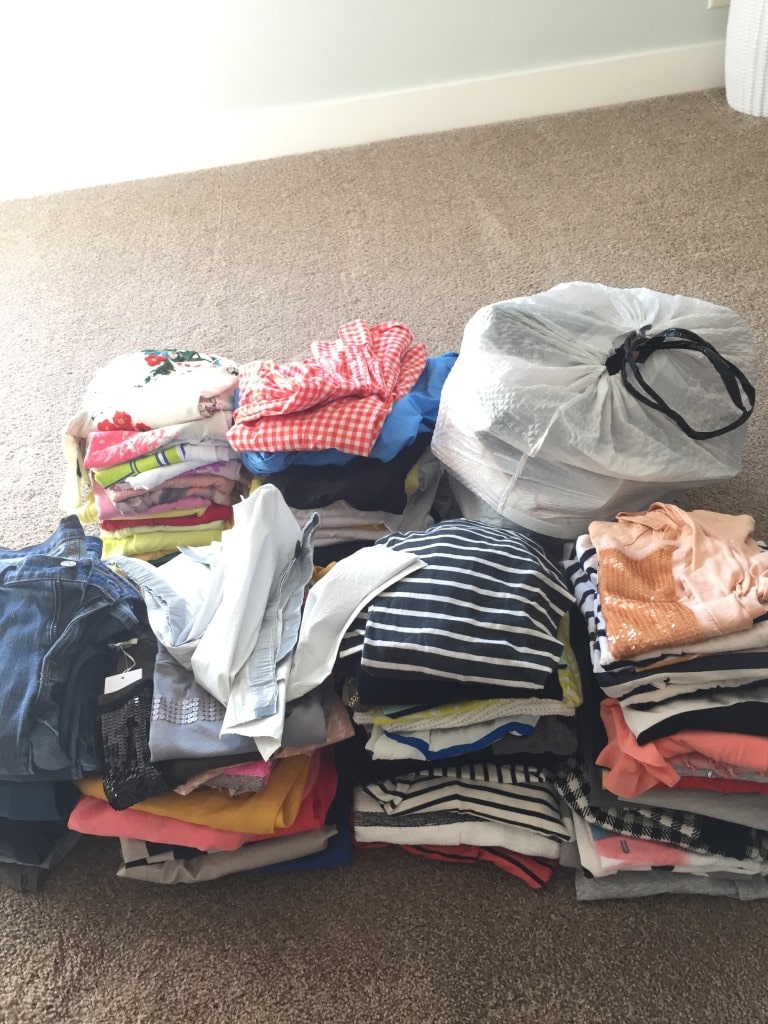 Next we made a quick trip to the Habitat for Humanity ReStore to drop off some old light fixtures that had been accumulating over time in our garage. We thought that would be a better alternative to dropping them off at Goodwill, in case they could be used in a new house build.
I then had a photo shoot with a local shop owner (Pearson & Company). My friend Mandy and I did a shoot of Nancy's home  and you guys are going to absolutely fall in love with every single part of it when we share the home tour (hopefully next week)! I told Nancy I felt like we were on the set of a Nancy Meyers movie (think: The Holiday, Something's Gotta Give, It's Complicated). It was that amazing! At this point we just need to edit all of our photos and work on getting source lists and then we'll share! In the meantime, here is a tiny little sneak peek.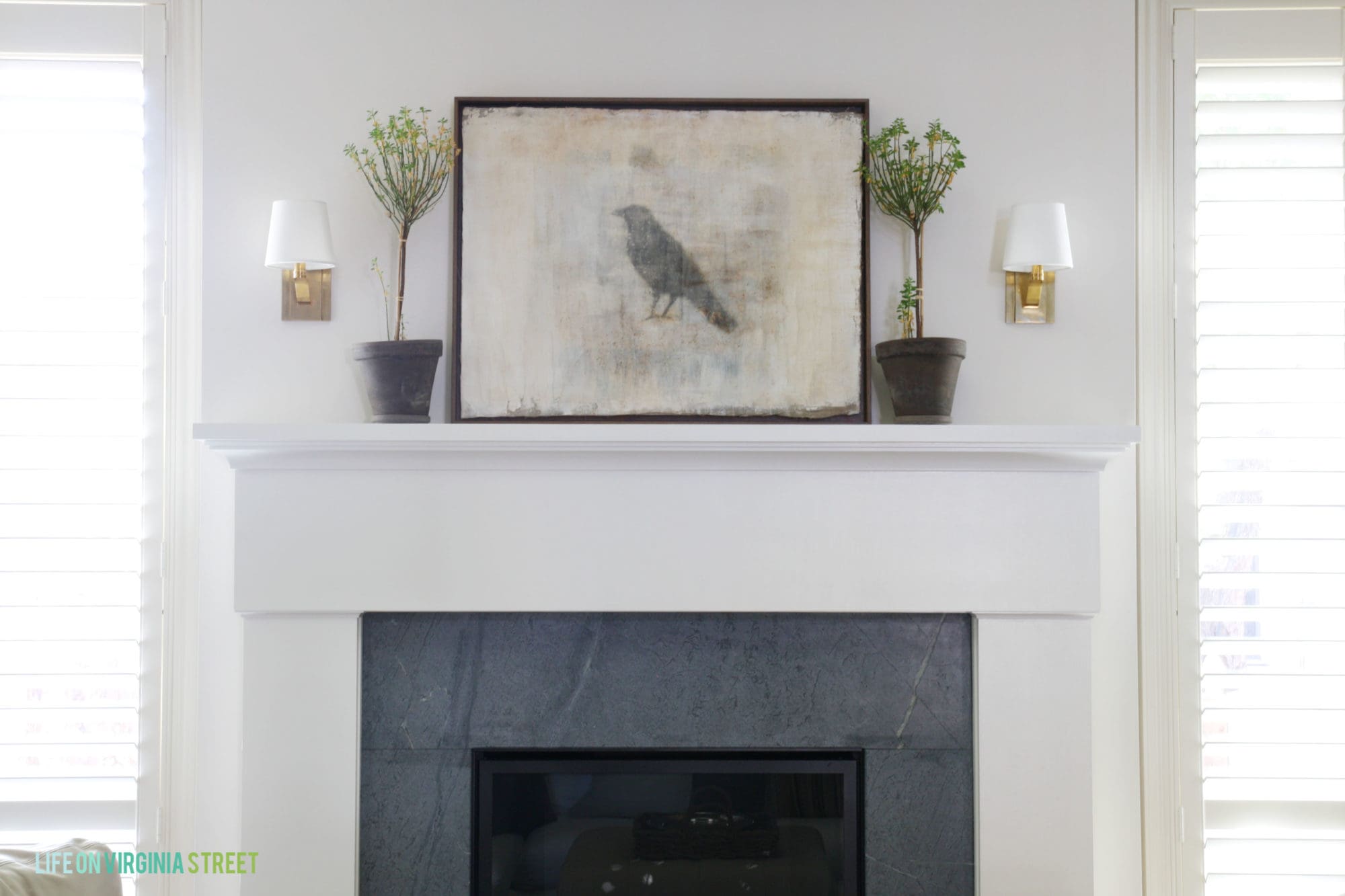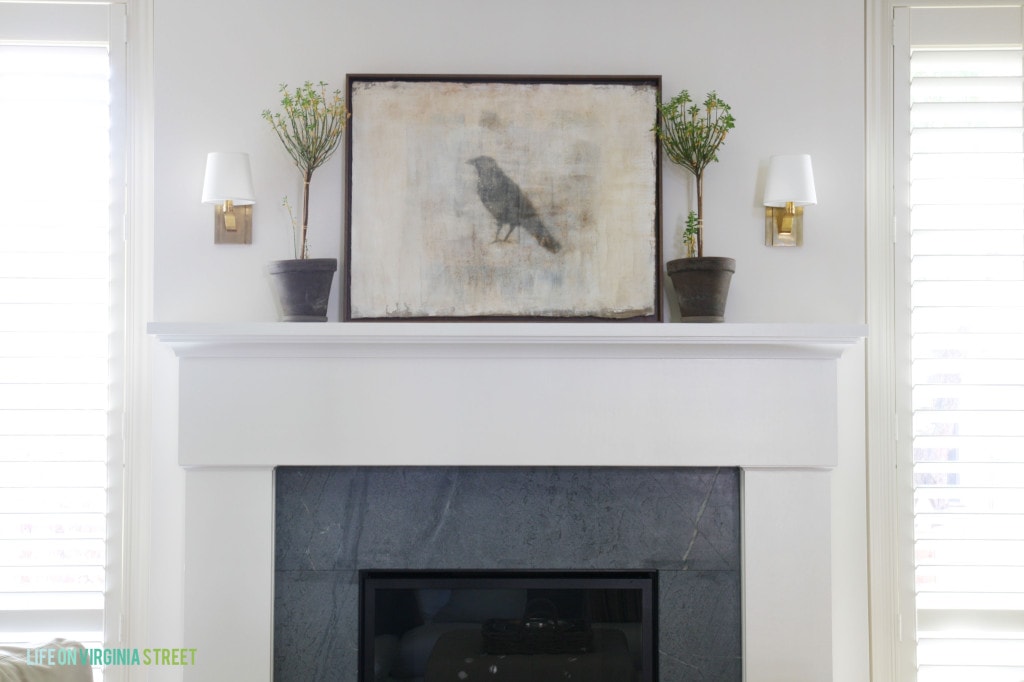 Saturday night, we went to the Nebraska vs. Michigan State football game. Our friends had box tickets so we met them down there after the shoot. It looked like the Huskers were going to lose, and at the three-minutes-left mark, the girls talked the guys into leaving early, to save us the additional 30-45 minutes it would take to get home to Omaha if we left when the rest of the crowd did. If you keep up with college football…..you can guess that the guys weren't super happy with us, given that in those last 3 minutes, the Huskers came back from the 12 point deficit and won. Oops!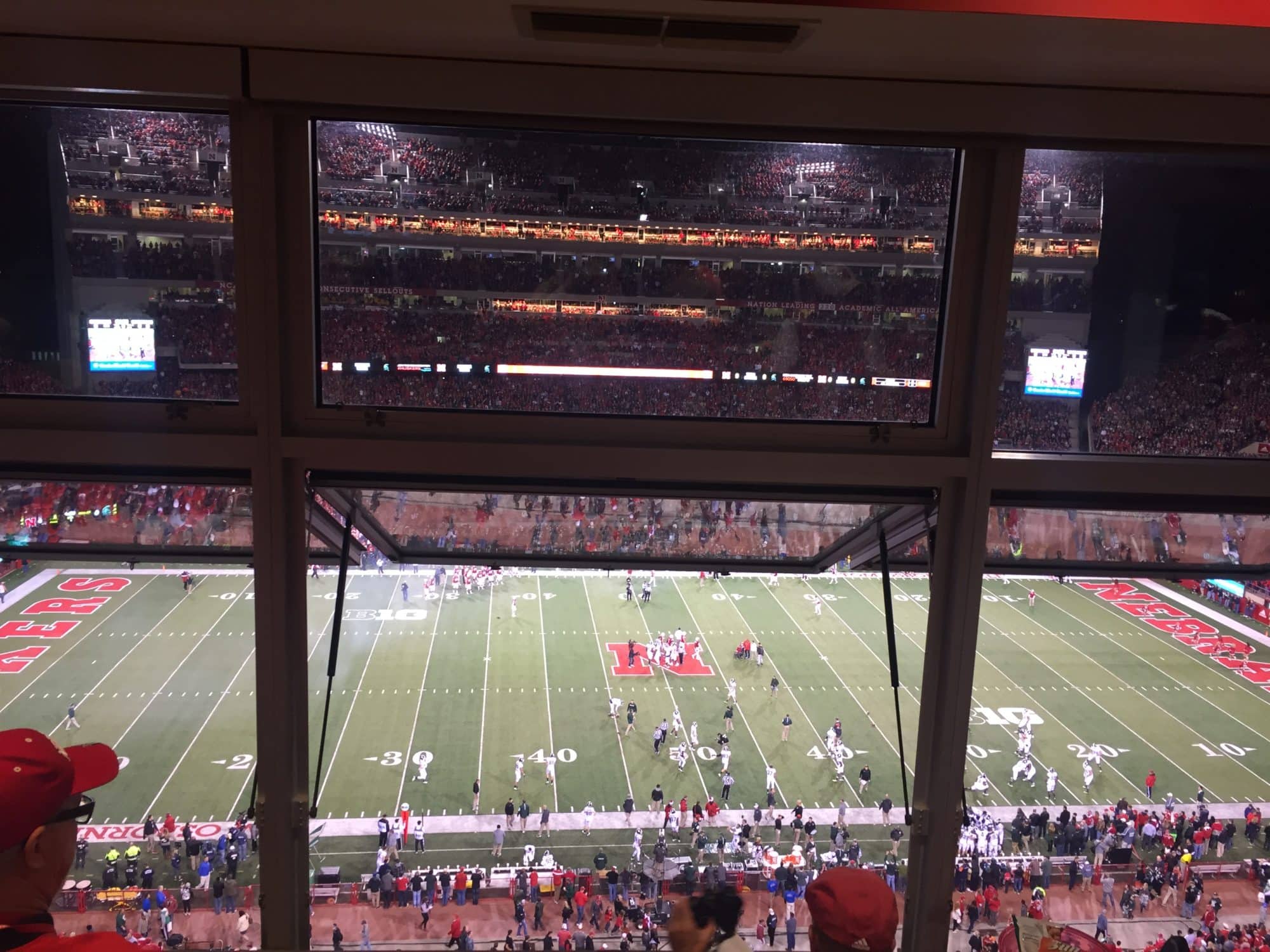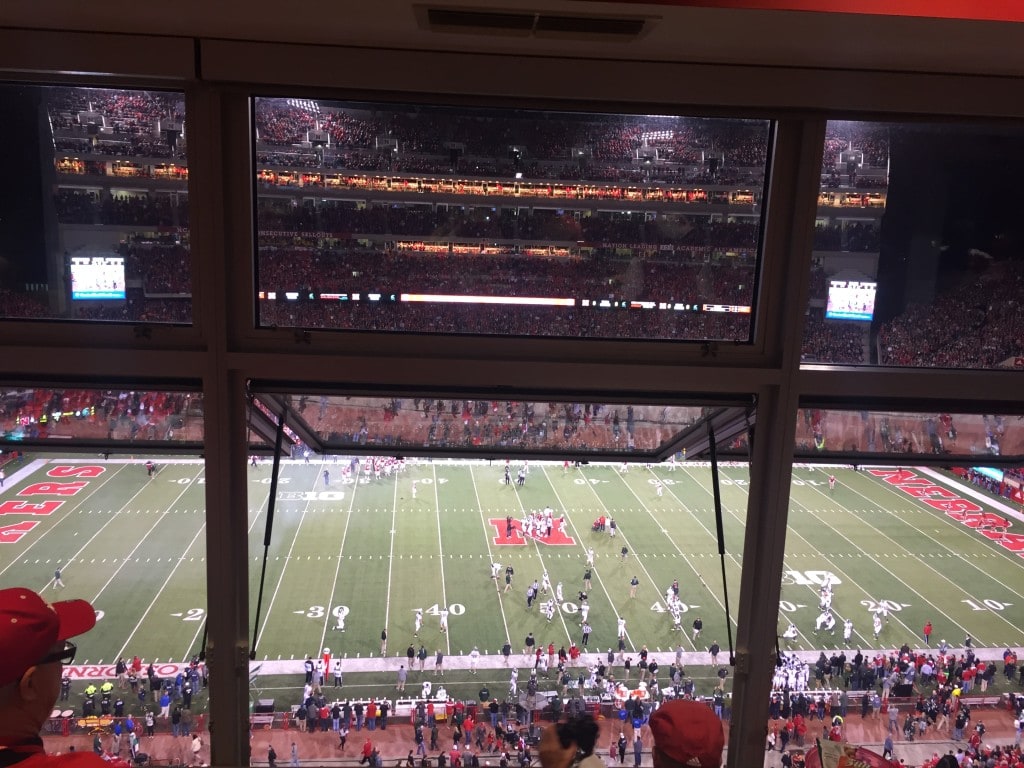 Sunday morning we made a quick Target run for groceries, but of course I wandered off as I sent my husband in search of something…as I stumbled upon some really great bar cart options.
I loved this three-shelf wood and nickel combo. I never find that two shelves is quite enough to hold everything!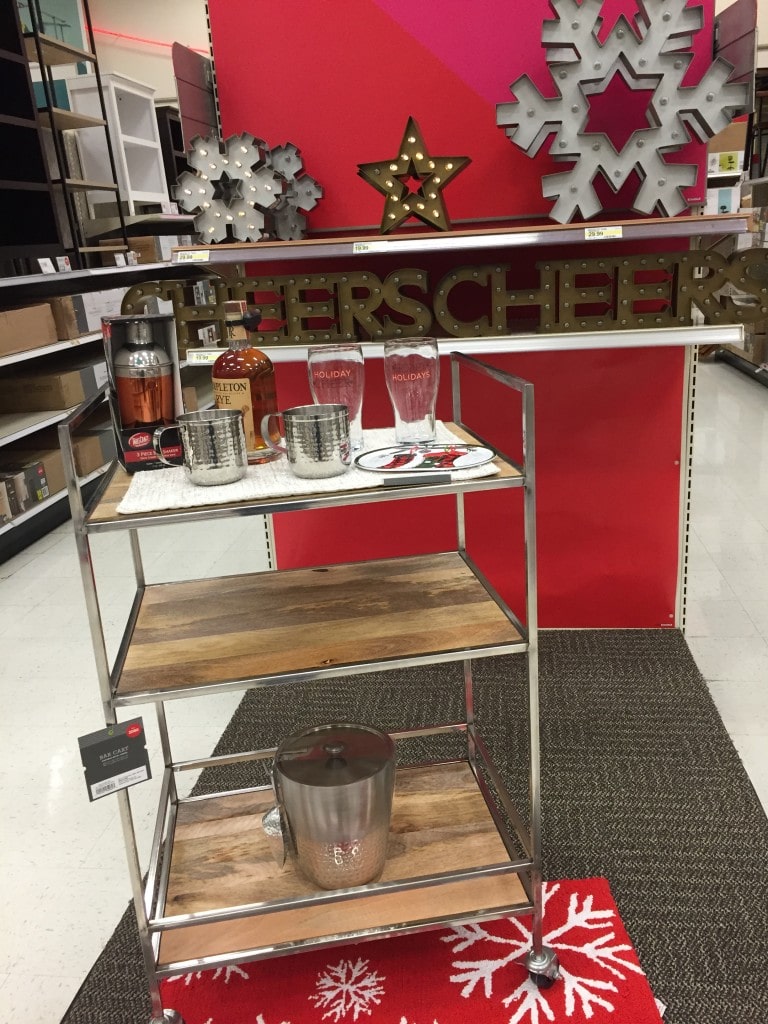 This gold and wood bar cart was also cute if you are looking for something with warmer tones and a handle.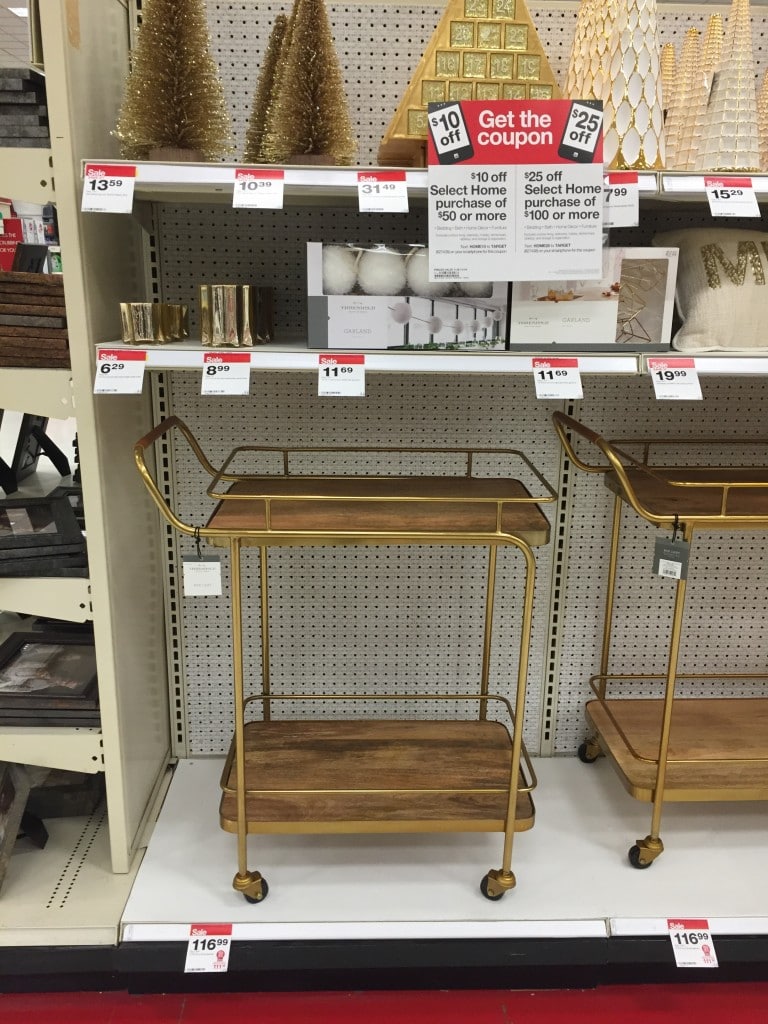 And if you noticed the signs you also get $10 off a $50 purchase or $25 off a $100 purchase so the sale prices seem even more appealing!
Sunday afternoon I worked on a few posts I'm wrapping up for the week and also opened the package I received from Lindsay Letters. My newest, and possibly most stunning, new canvas! Guys, this bad boy is 40″x50″ and is one of our favorite hymn verses from church (I had my husband help me pick it and he agreed this one was perfection). It's likely going to hang in our stairwell where our (currently non-functioning) clock used to hang. It borderline stops my heart every time I walk by. For those interested, it is the It Is Well Canvas from Lindsay Letters. I had it framed in the Gallery Gold frame.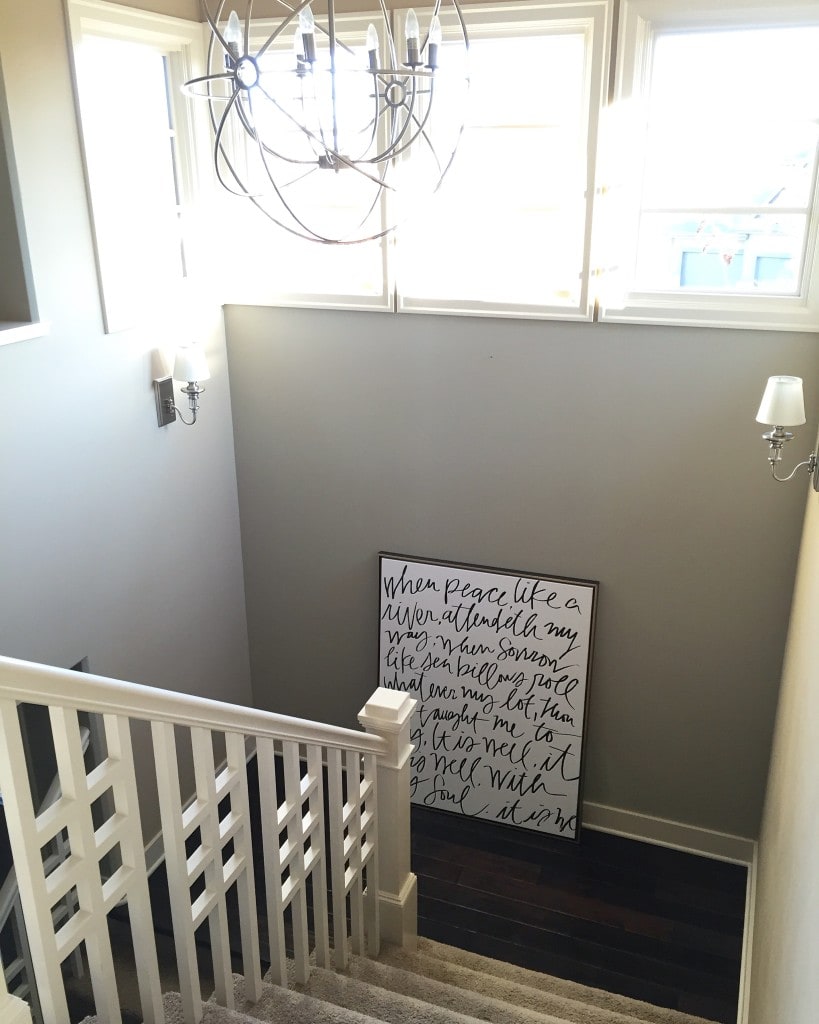 I then cleaned out the remaining plants and leaves in our courtyard. It was looking a little rough 😉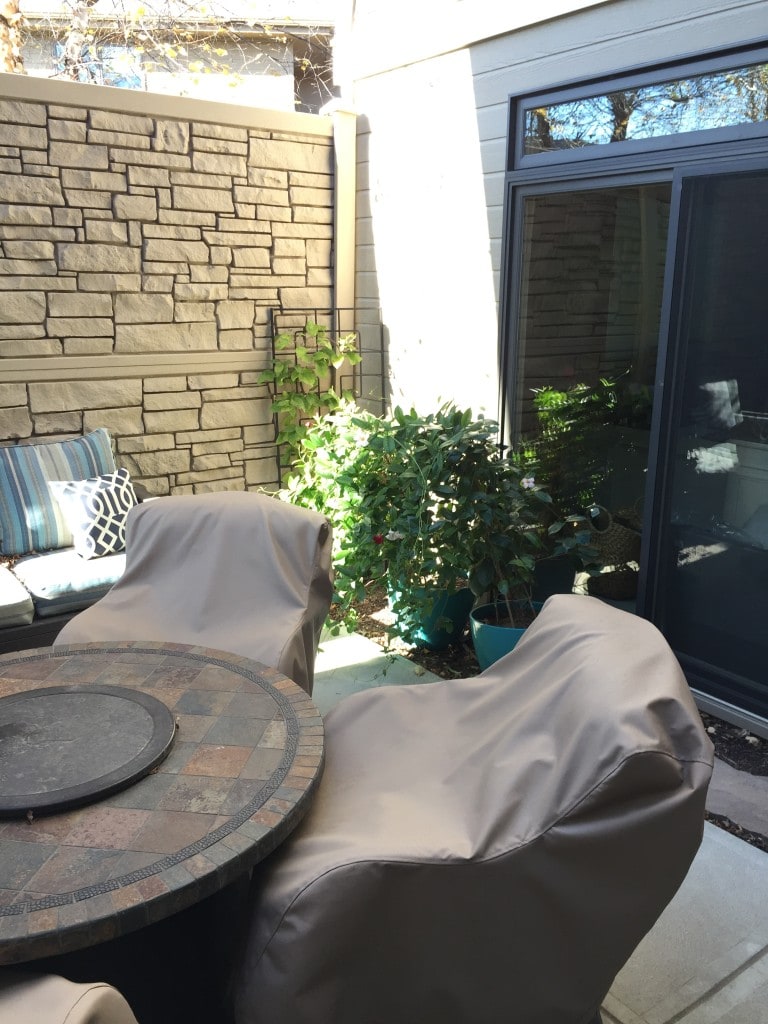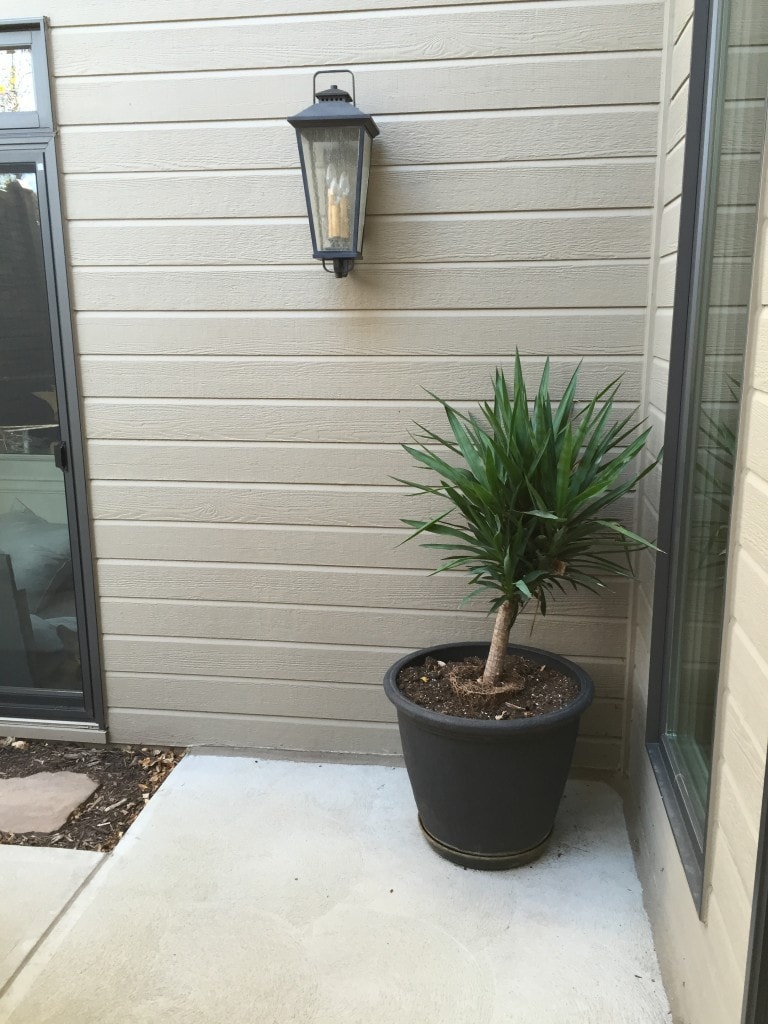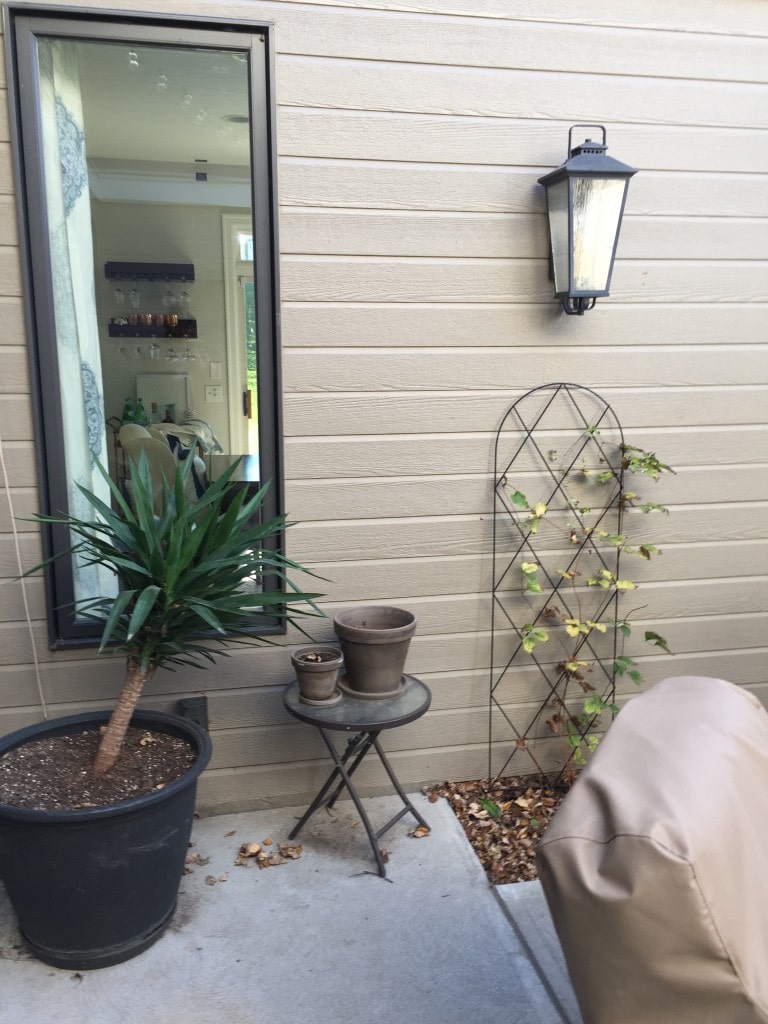 I forgot to take an 'after' shot, but you can trust me when I say it looks a lot better without all the dead leaves and plants that are no longer surviving in the cold.
Later Sunday afternoon, we decided to tackle the leaf situation in our front yard. One of the biggest problems with having fairly mature trees! My husband used the leaf blower to get the leaves out of all our flower beds and then raked them into piles. From there we tag teamed it to get the leaf piles in to the garbage bag. Not a lot of fun, but it really only took about 30 minutes. I have a feeling we'll be back out in a week or two when all the maple leaves and the rest of the bald cyprus needles drop!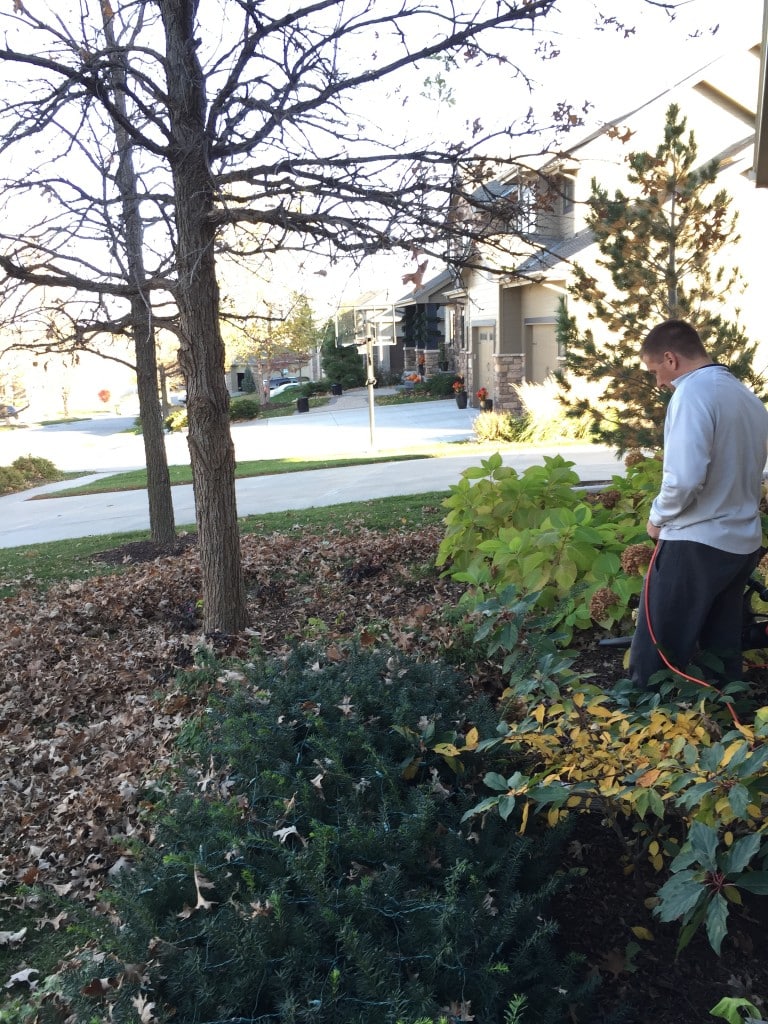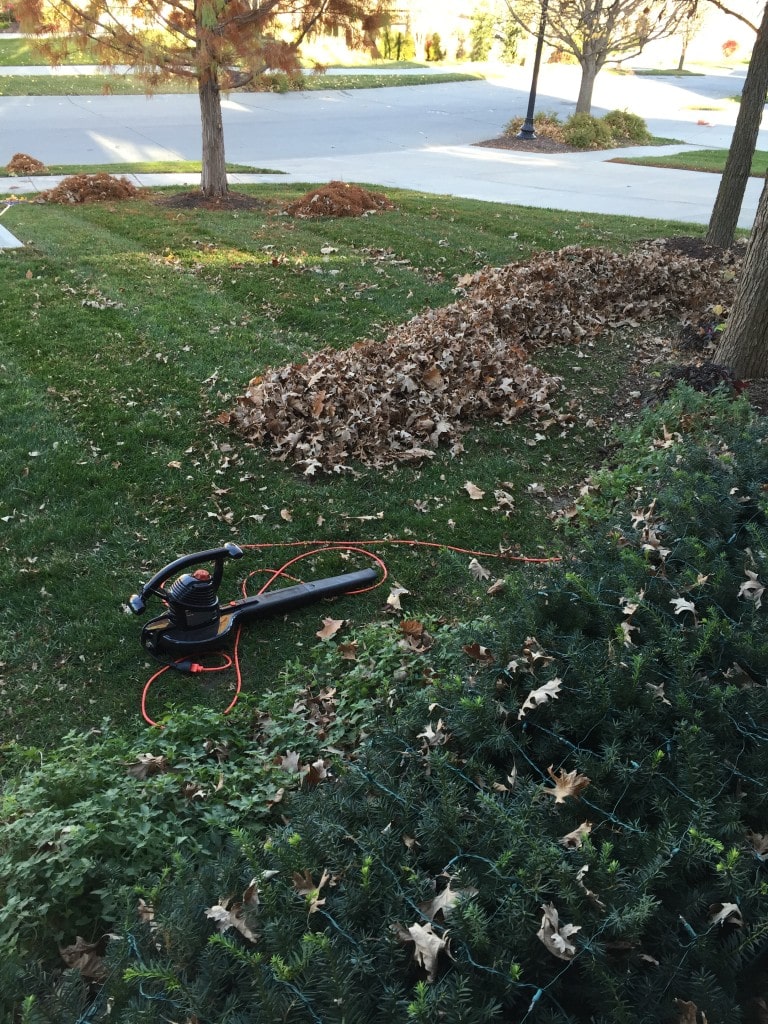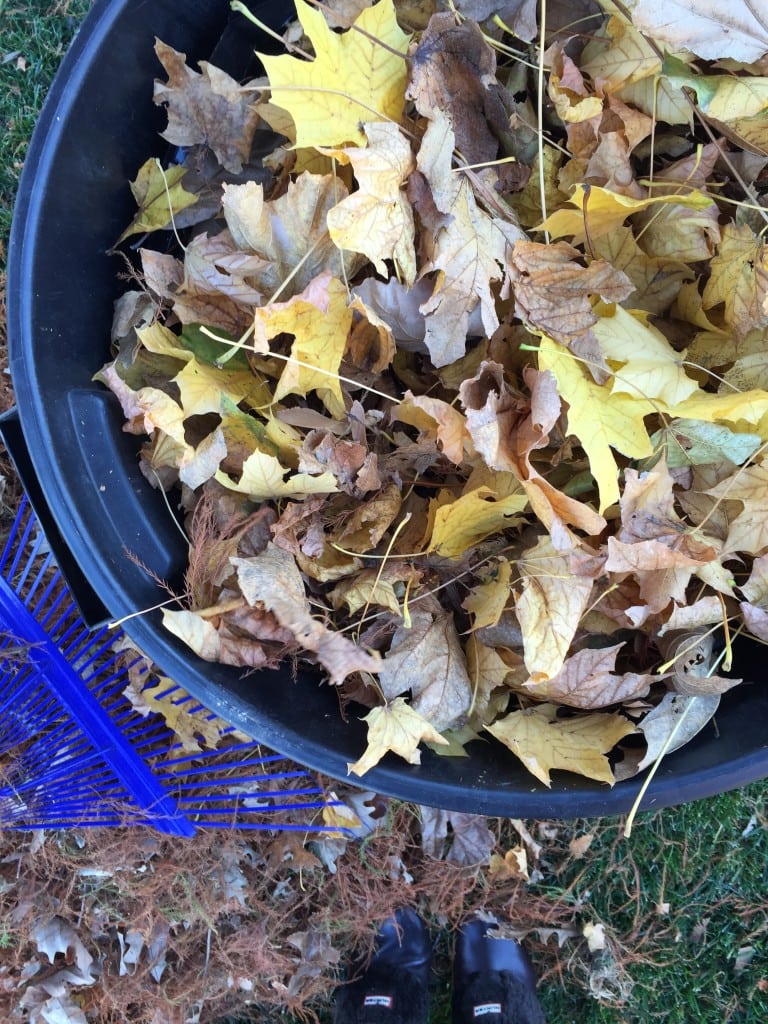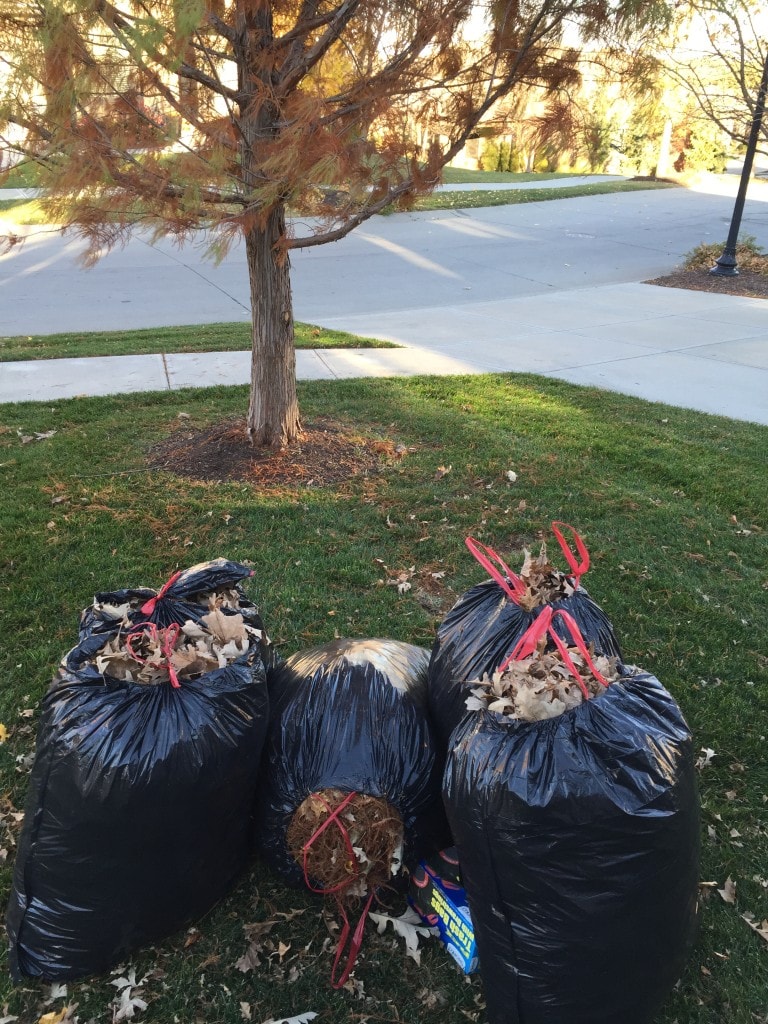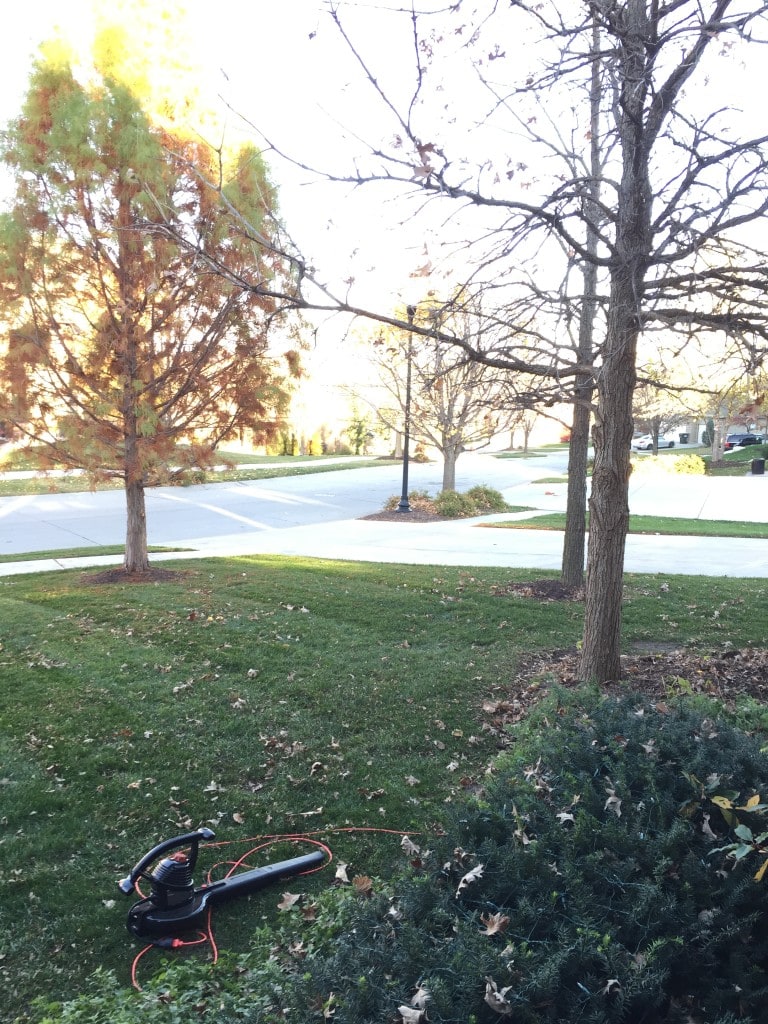 I hope you all had a great weekend! If you haven't already, don't forget to enter my Barnes & Noble NOOK giftcard giveaway at the end of this post!
If you would like to follow along on more of my home decor, DIY, lifestyle, travel and other posts, I'd love to have you follow me on any of the following:
Pinterest / Instagram / Facebook / Twitter / Bloglovin' / Google
disclosure: some affiliate links used