Wow! What a week. Let's just say this was a much needed weekend!
Friday was our measurements for both our home office and rental #3 flooring. I'm super excited to see both projects unfold. Friday was also starting day for our painters at the rental. We opted to hire this one out because the ceiling was so bad it needed painting too. It's really hard to tell in my photos (it has been so rainy and gloomy around here lately) but the walls were a mid-toned lavender with lots of smoke/candle and flashing stains (look at the area above the fireplace below). The carpets are also heavily soiled.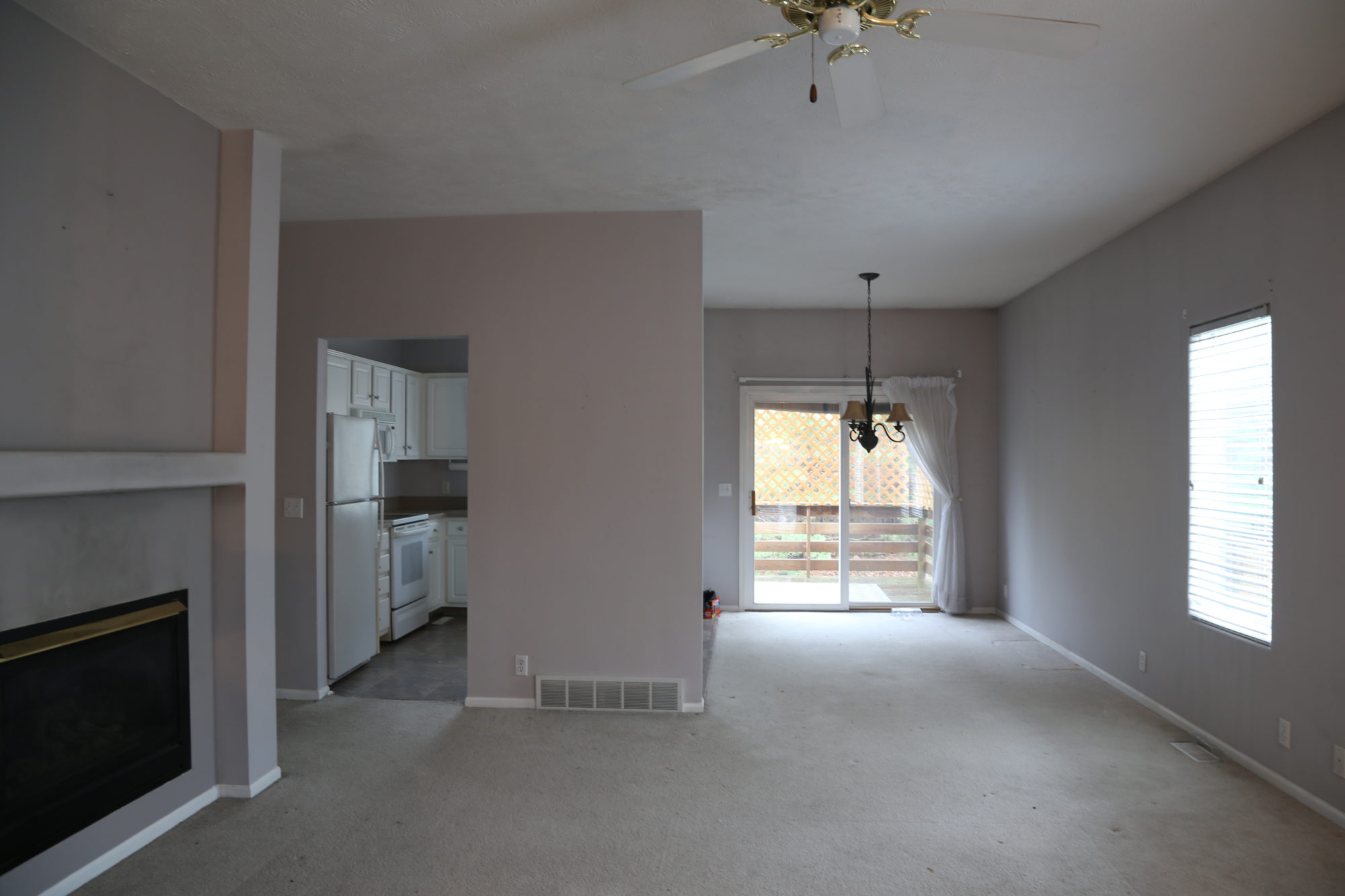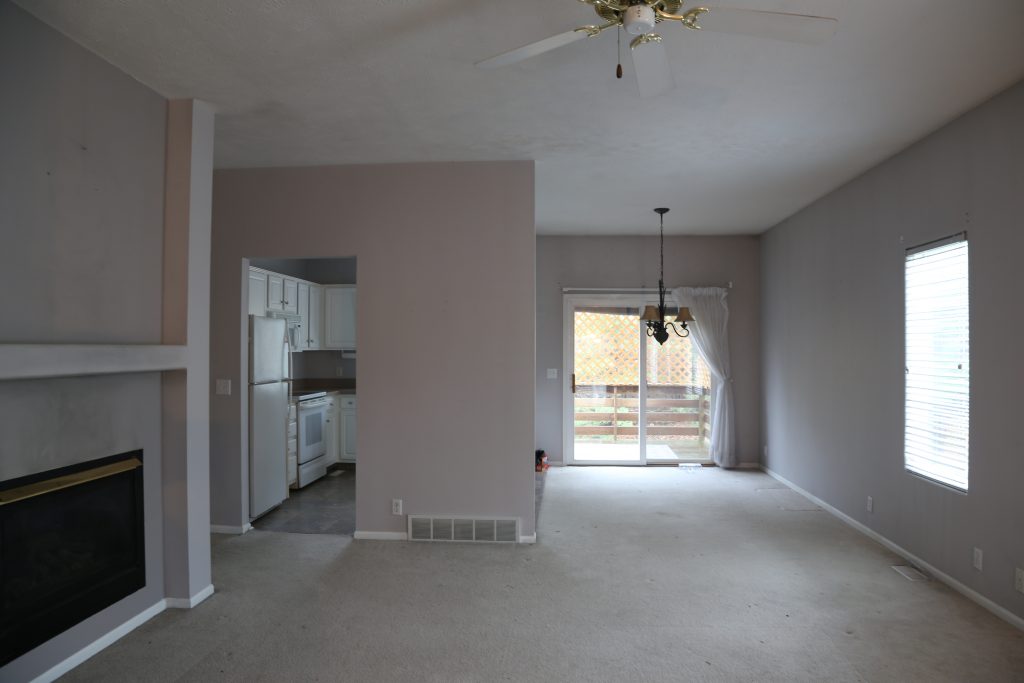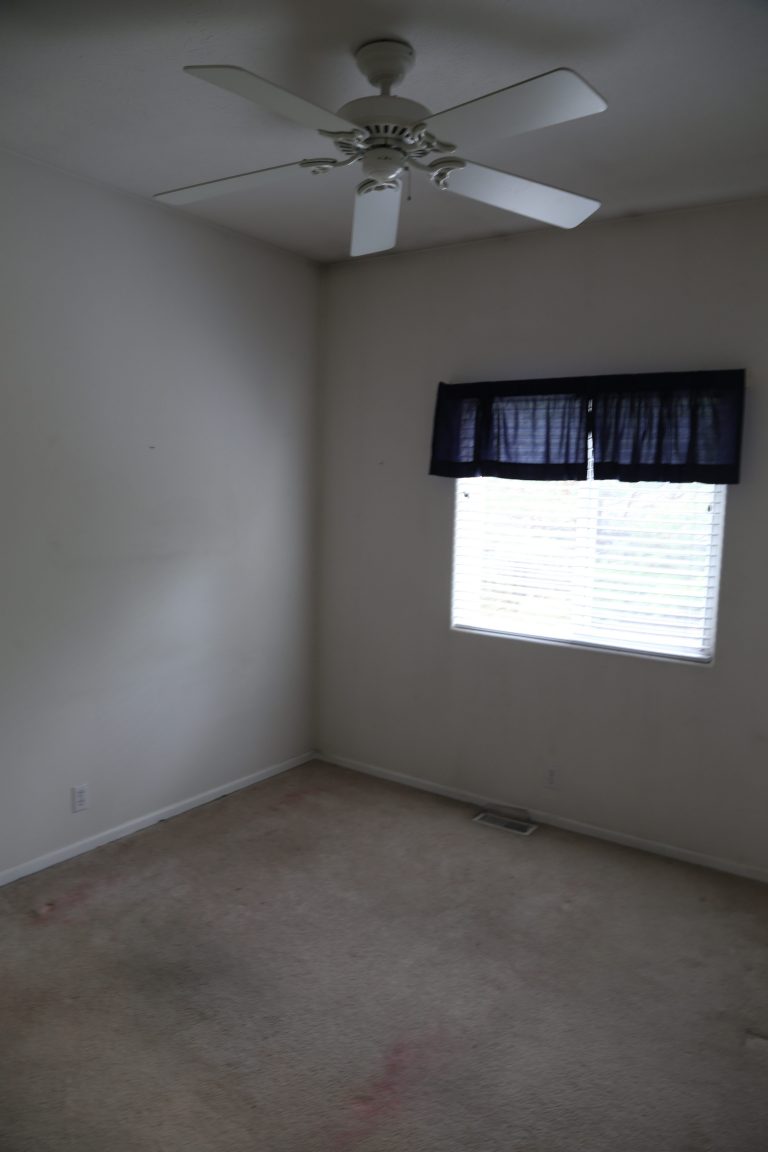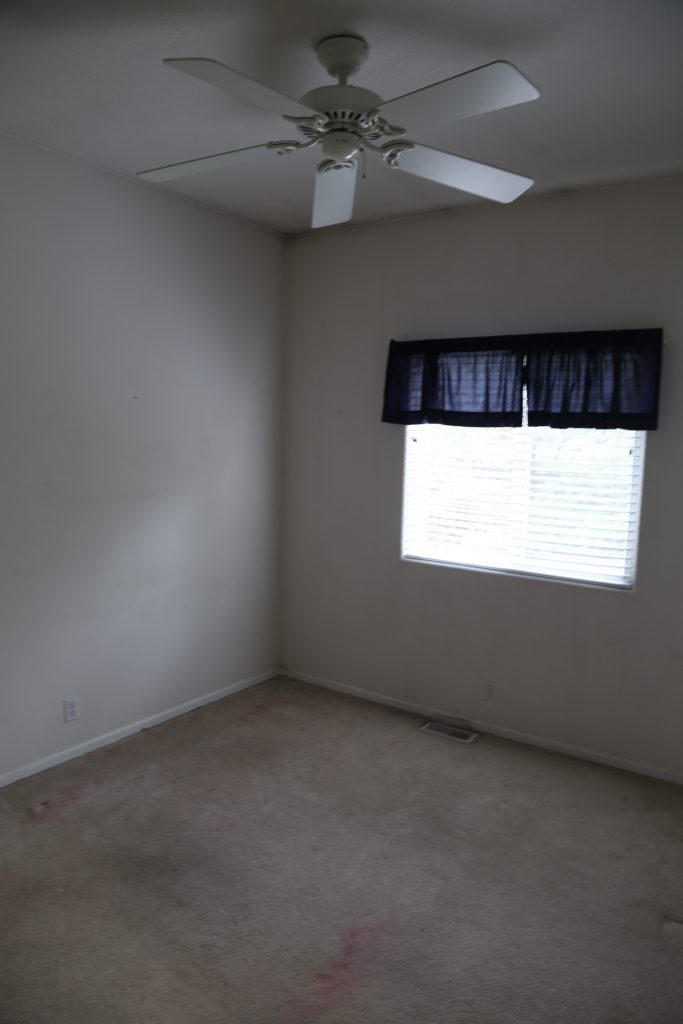 But, the place already looks so much better and I can't wait to get closer to finishing it up!
Friday night, Kurtis had the first of his three fantasy baseball drafts, so I headed out to meet my friend Jen for drinks and dinner. We decided to try the new Local in Millard. They have an incredible selection of local craft beers.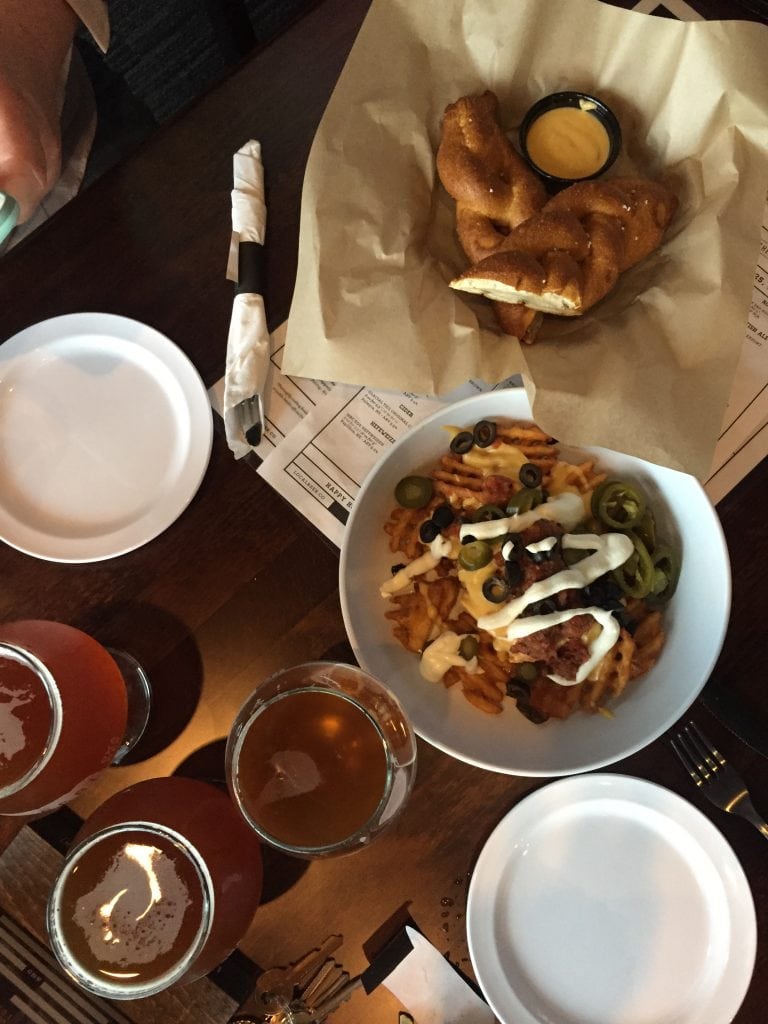 But, the reality is, sometimes you don't want to keep paying $8 a beer, when you can get beer for $1.50 😉 So we headed across the street to an old bar that hasn't been renovated like those in the area.  It's always so fun to catch up with her and talk to someone who understands the blogging world!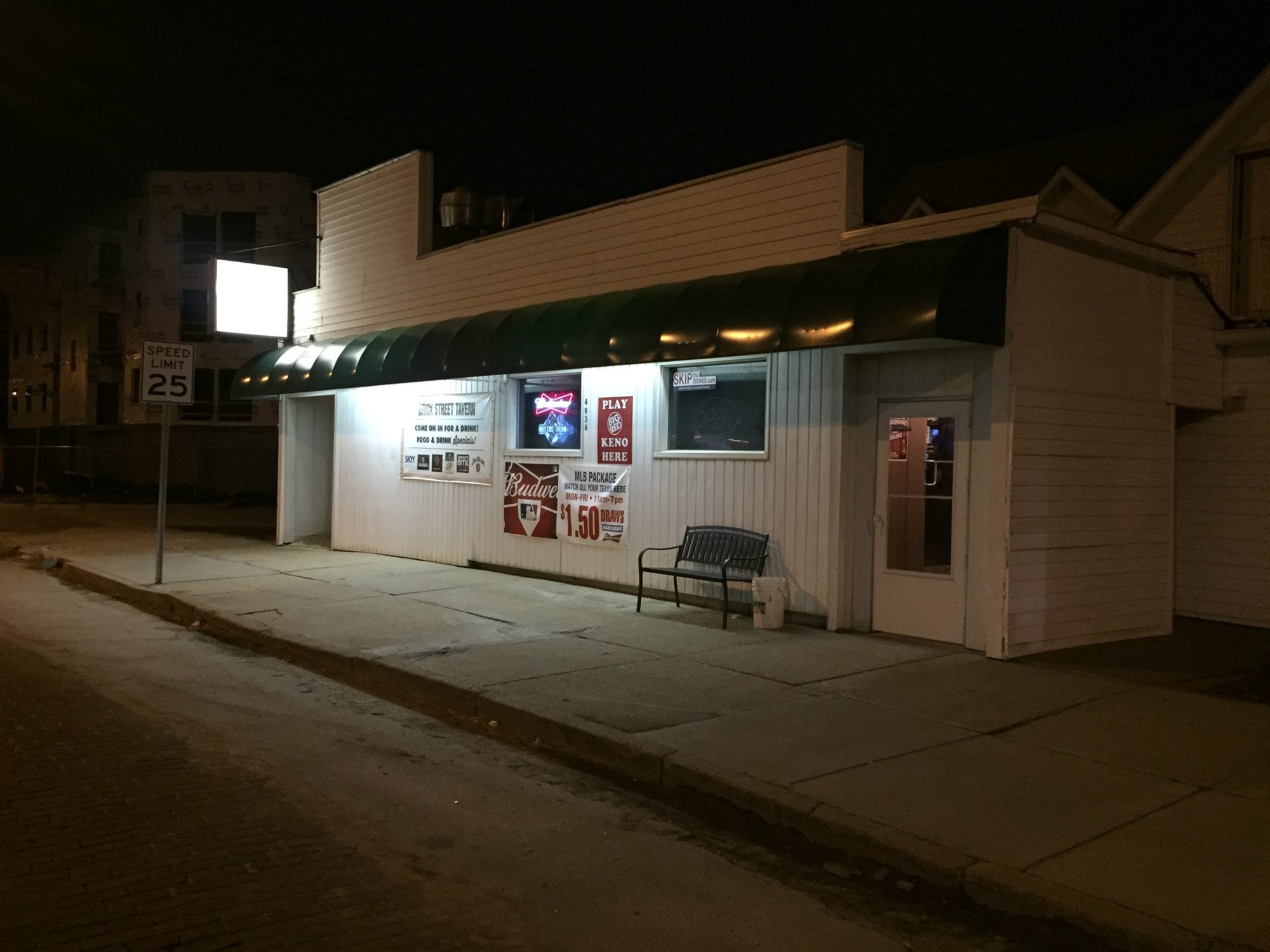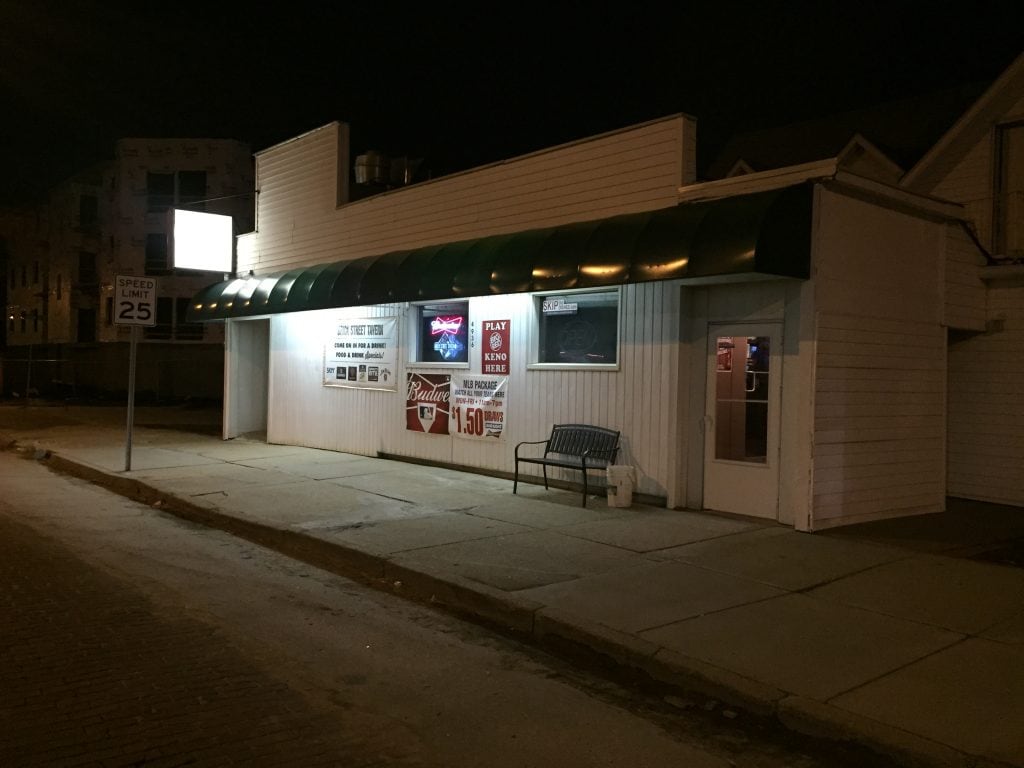 Kurtis had fantasy baseball draft nearly all day Saturday. After a few hours of work at rental #2, he left. I headed to Lowe's and picked up some spring flowers from one of my favorite flower brands. I'll be sharing more later this week about my selections!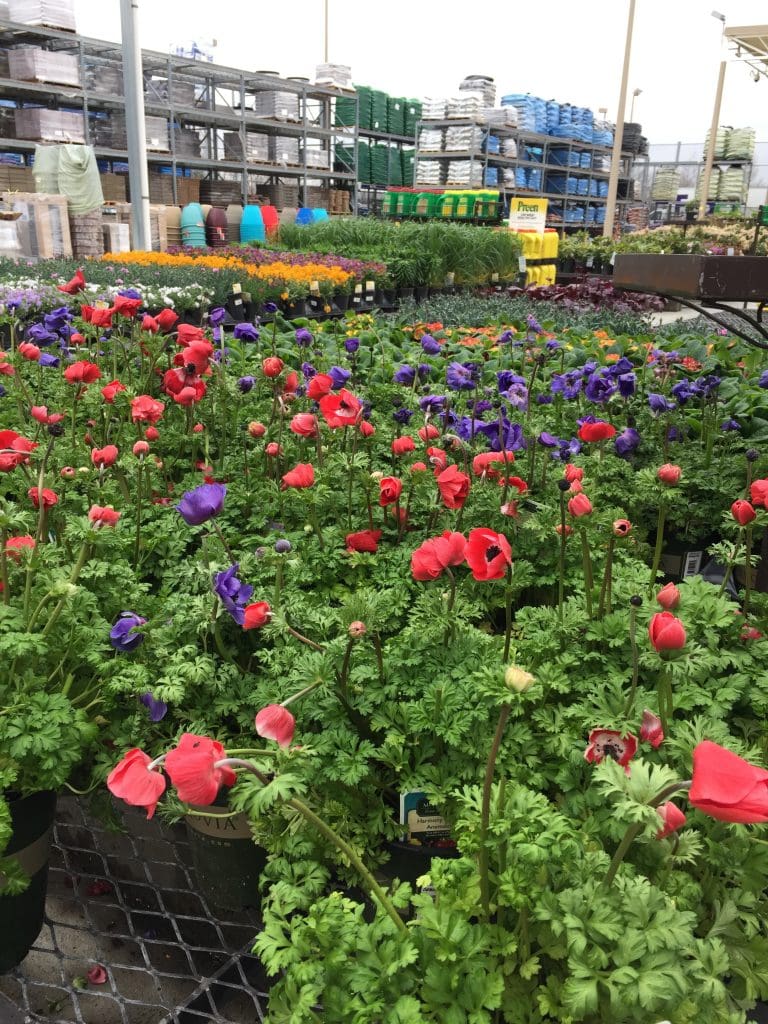 I was going to join the fantasy baseball shenanigans in the evening but it was nice to have a day with no work and no agenda so I stayed home. My sister-in-law knows me too well and sent me home some of her amazing deviled eggs. She knows I'm obsessed and this jalapeno bacon version did not disappoint. Seriously so good!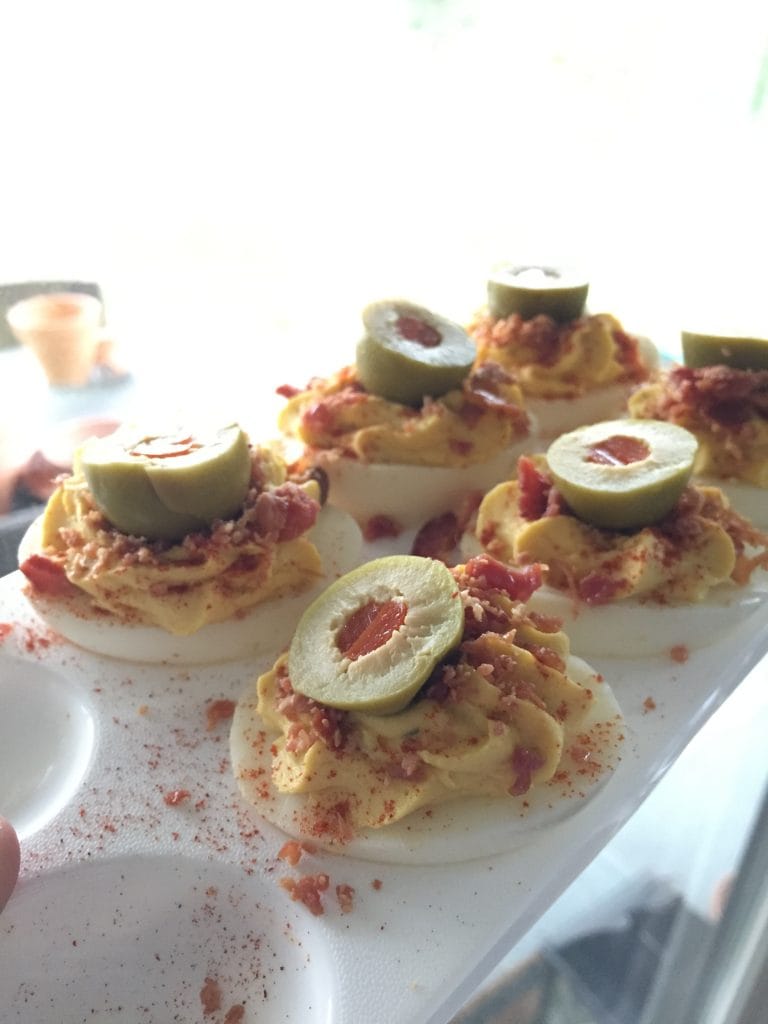 Sunday was a rather spontaneous day for us, by our standards. We had some last-minute work to wrap up at rental #2 (our new tenants officially got the keys yesterday!) and then we decided to go see Beauty and the Beast. I loved it so much! I was such a Disney movie addict when I was younger and Beauty and the Beast was always one of my favorites. It's crazy that I could still remember the words to almost every song!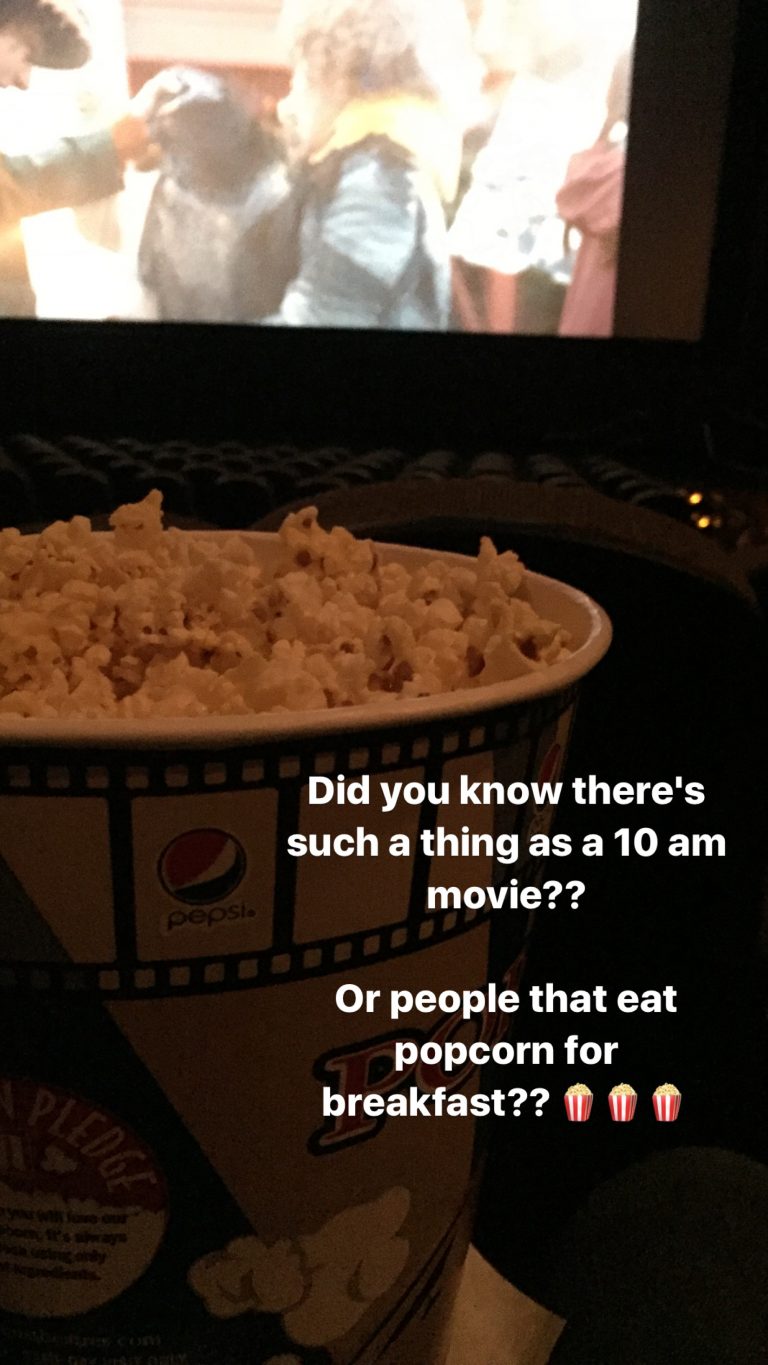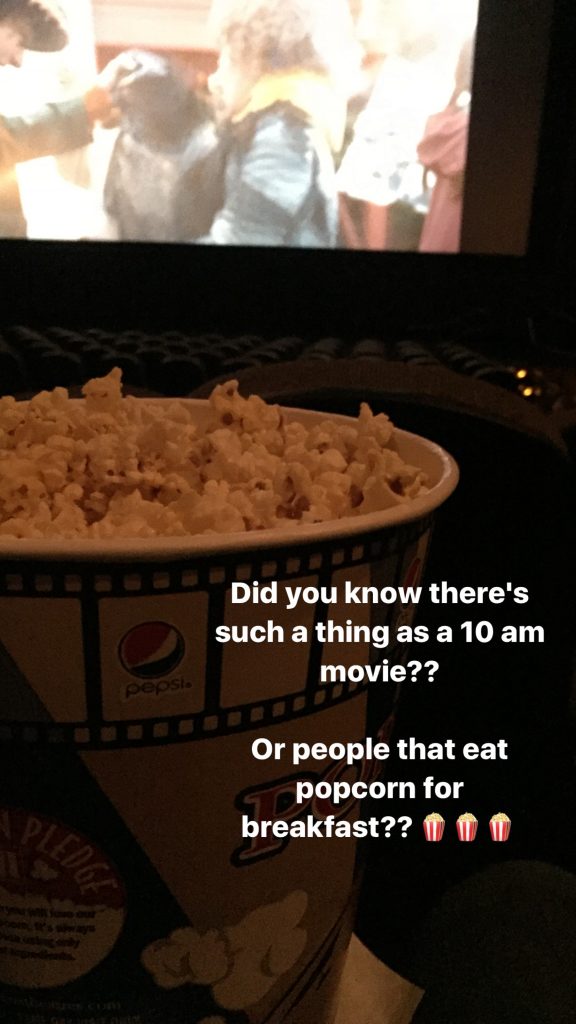 As we left the movie, we got a text from Jill and Nick that they were headed to lunch so we decided to meet them at Shucks. We hadn't been since summertime so it was fun to make it back. Unfortunately they were out of buffalo sauce, so our all-time fave buffalo shrimp were unavailable. That gives us a reason to head back again soon!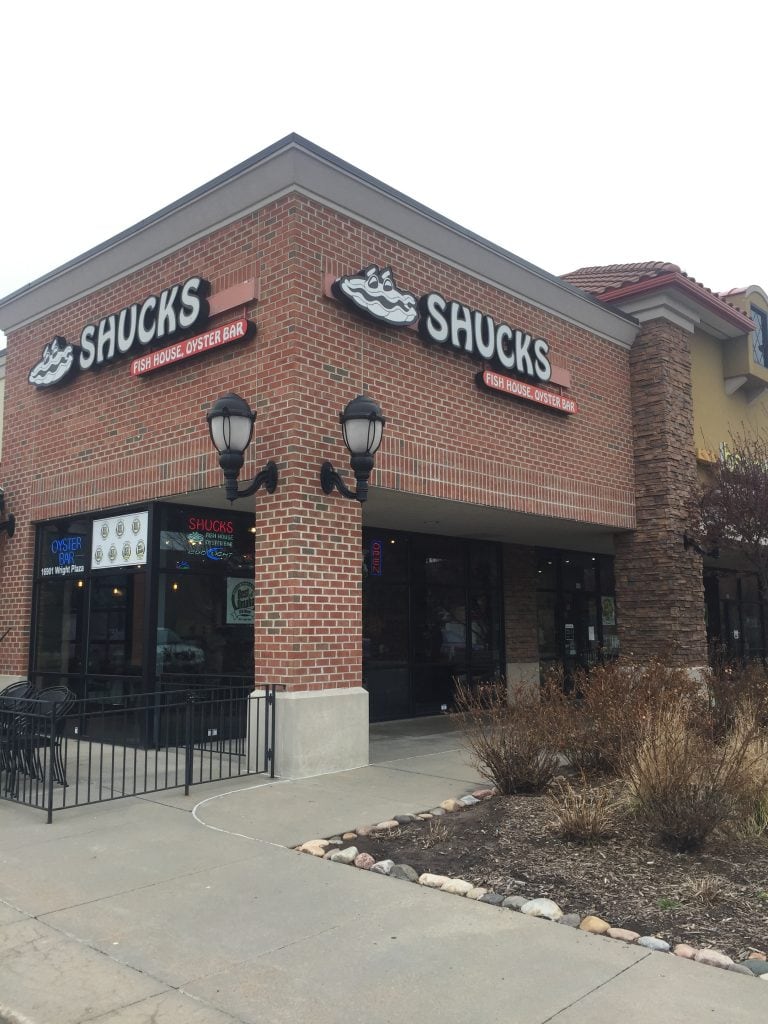 Have I mentioned that I usually forget that Snapchat exists? But at lunch I was reminded that Jill just joined and we started playing with filters. This Breaking Bad/Walter White filter with Kurtis kinda freaked me out…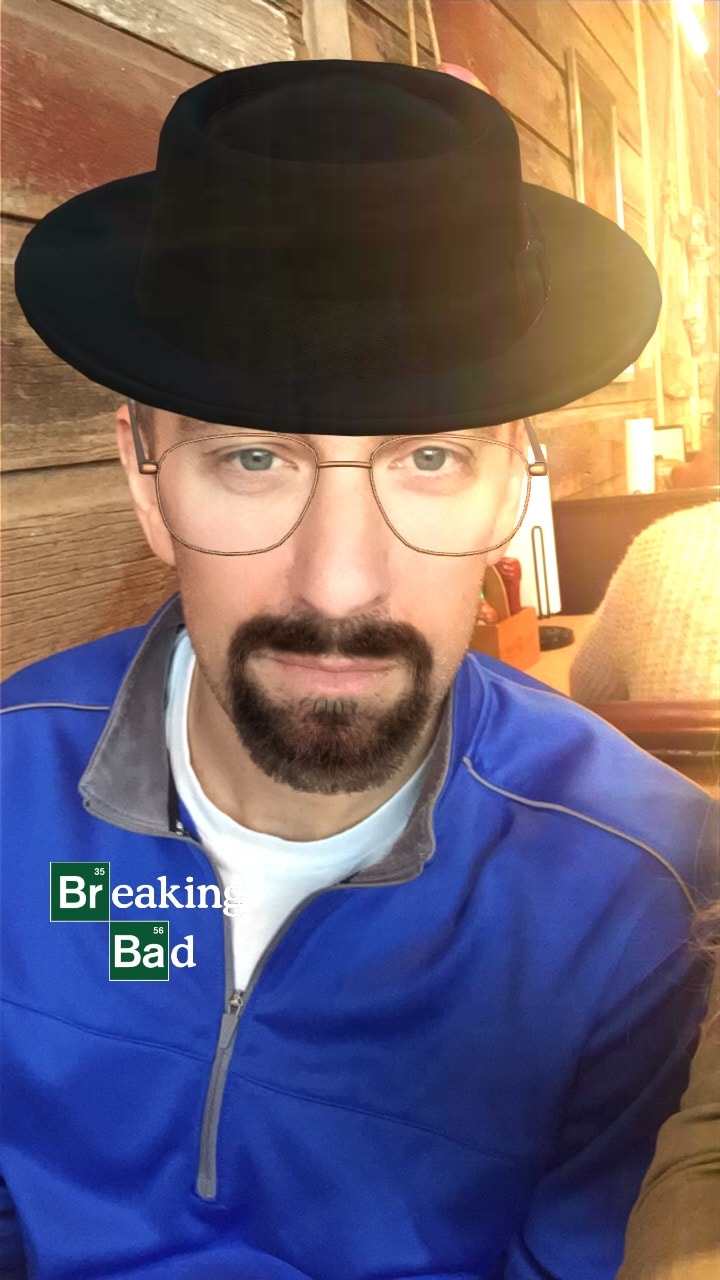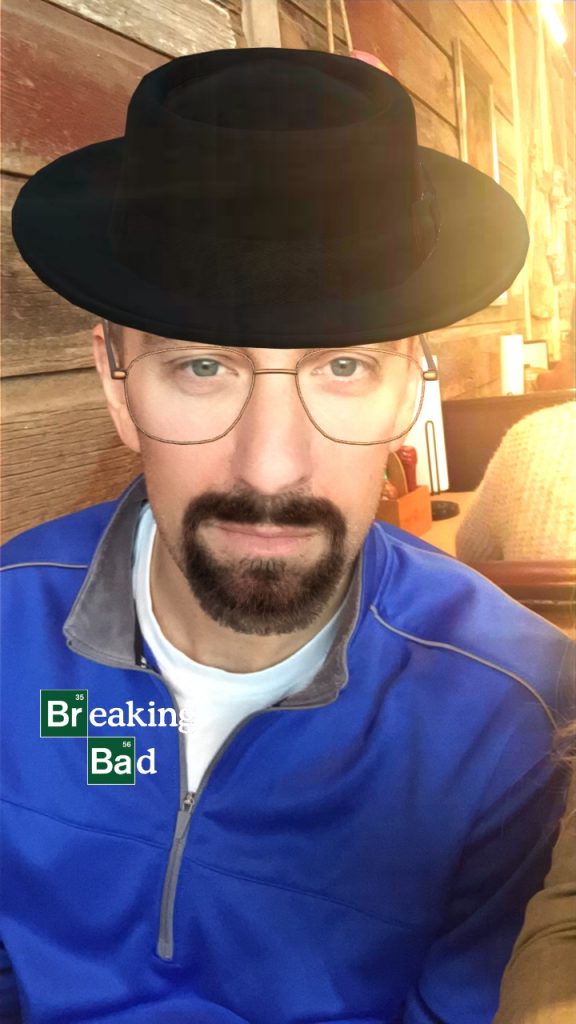 Late yesterday afternoon, we ran back to rental #3 to check things out because we got a text that that painting was done! It looks so good and we couldn't be happier with how it turned out. Ignore the red glow from the kitchen (the red glass light fixture was on when I took this and didn't realize it). I went with Sherwin Williams Agreeable Gray again, and I love that it's neither too beige nor too gray. The fresh white ceiling is such an improvement too! If you're local, we hired Nelson Brothers Painting and they did such an amazing job. We would highly recommend them. I'm thinking of having them bid the cost for all the trim/doors in our house.
I can't wait to share the full before and afters with you once the floors are all redone, the light fixtures are all replaced, and we get the new appliances in!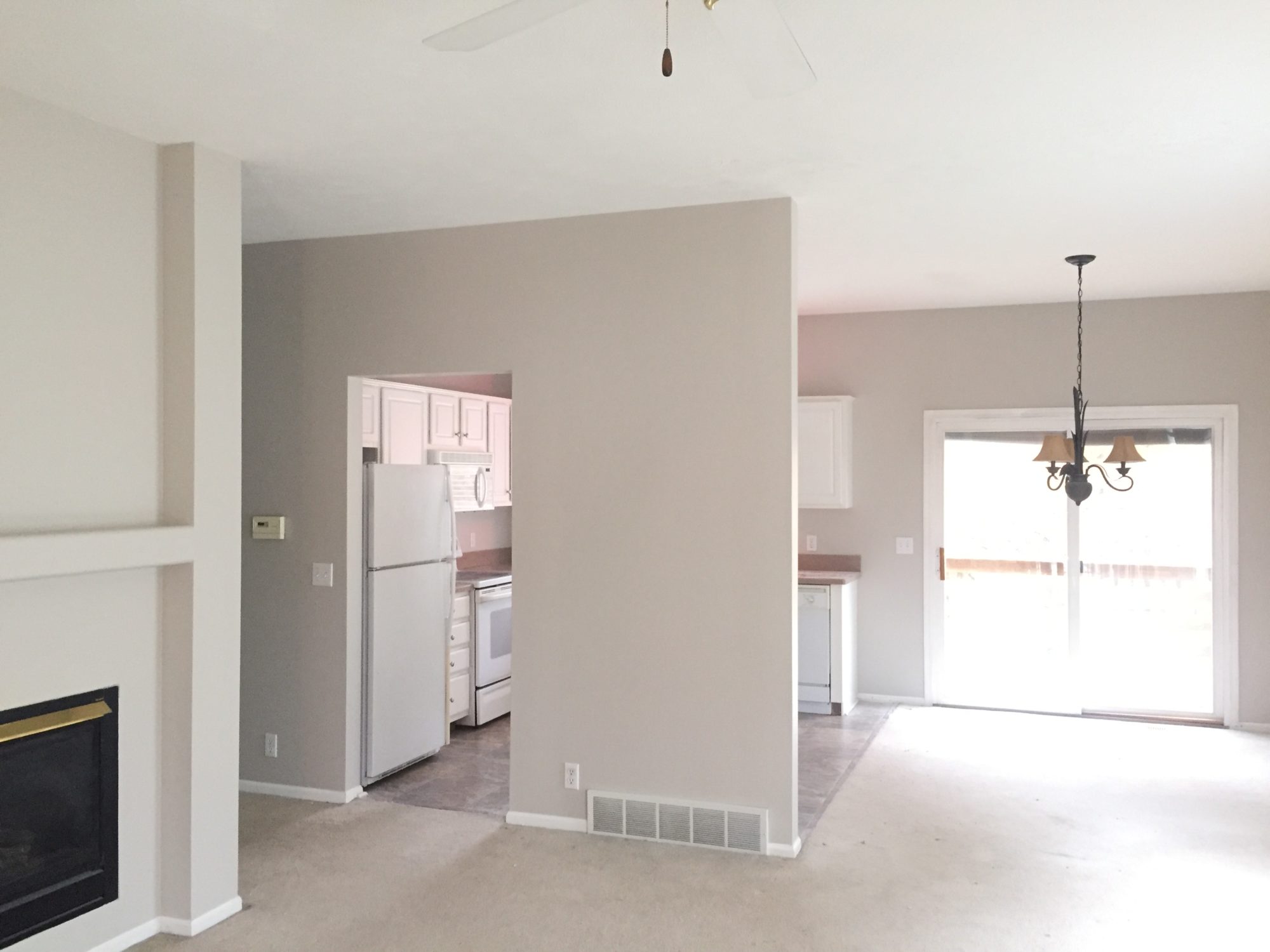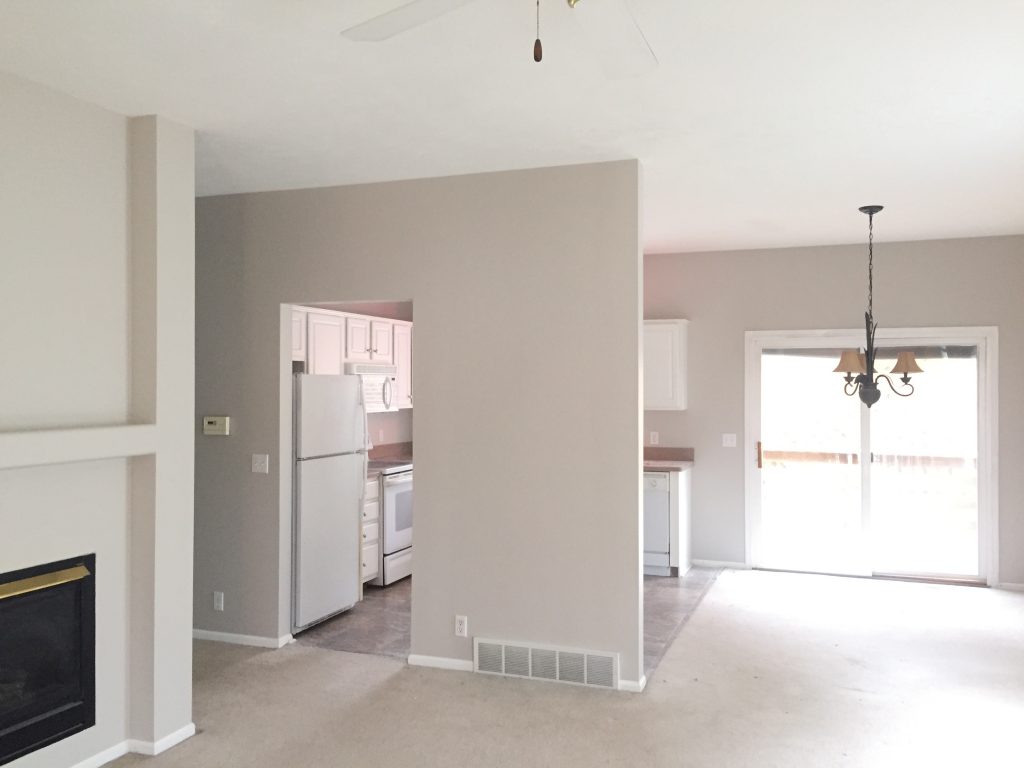 We ended the night with pizza and Mad Men. Have a great start to your week!
If you would like to follow along on more of my home decor, DIY, lifestyle, travel and other posts, I'd love to have you follow me on any of the following:
Pinterest / Instagram / Facebook / Twitter / Google+
disclosure: some affiliate links used