Happy first day of spring! It hit 80 degrees yesterday in Omaha and it was so amazing.
I spent some time this weekend deciding on the flooring for our next rental. We were supposed to close this week, but it may be pushed back a week or two for unforeseen circumstances. But I'm excited to get the keys because this will be a much bigger project than our other two!
Here were the carpets I was looking at when I was at Nebraska Furniture Mart. This is the Dream Weaver carpet and I love the price, softness and a lot of the features. It seemed perfect for a rental!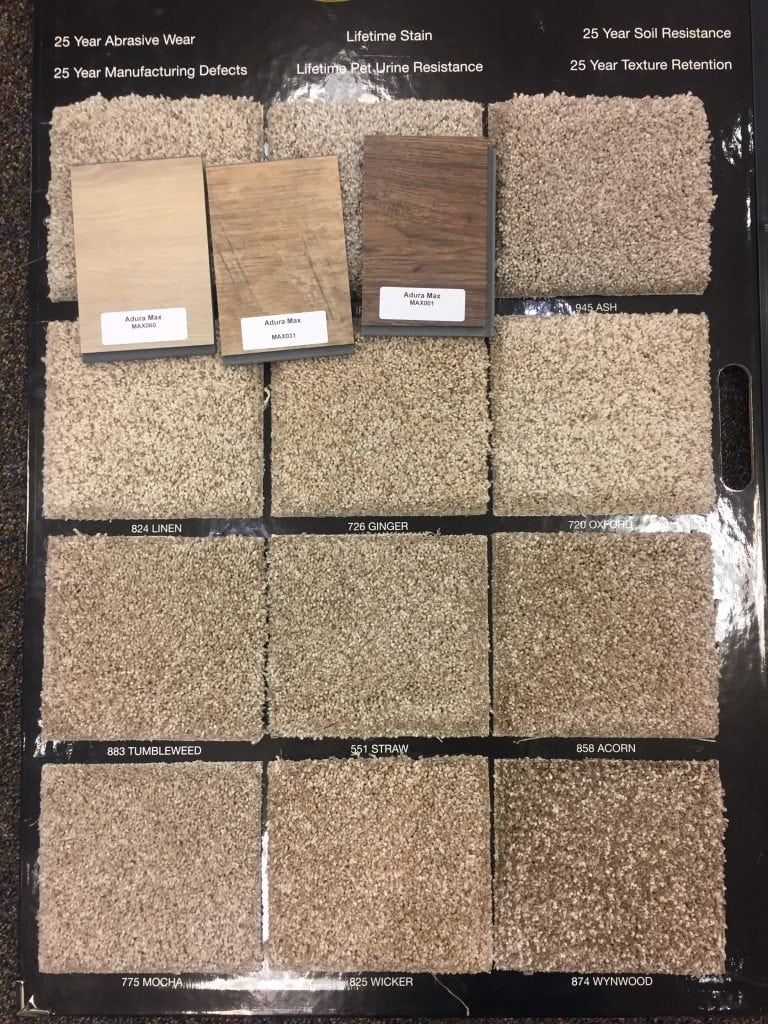 I also got a shipment from Mannington Floors with a few of their luxury vinyl products. I want some for the rental and some for our house 🙂 The cement tile lookalike is a favorite (loving both the gray and blue version). The honeycomb ones are a great option for some of the rental spaces like the bathroom.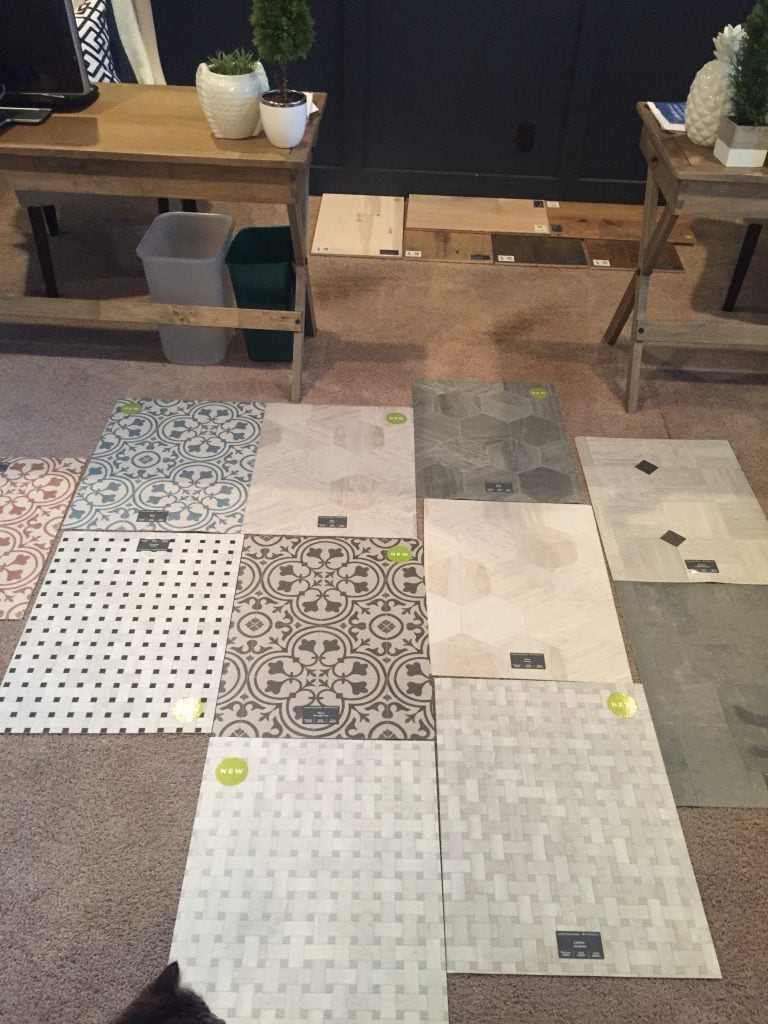 I think I ultimately decided on the following combination for the rental. It all looks a little washed out in this photo but the colors complement each other so well in real life. I'm excited to see it all come together!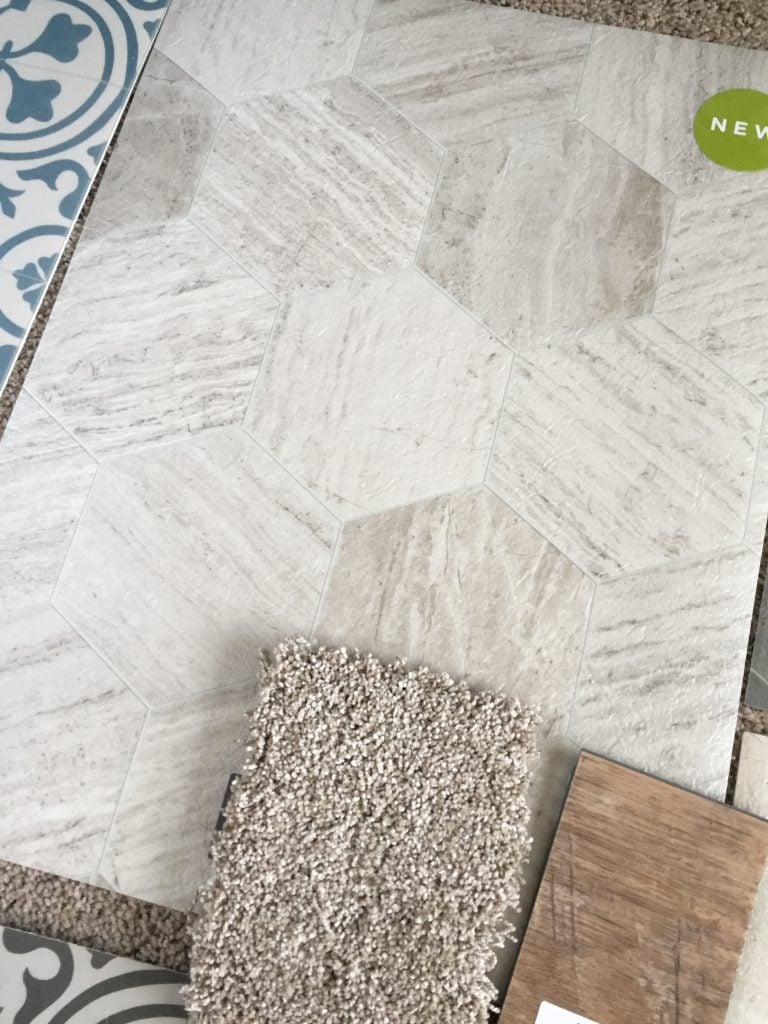 Friday afternoon I headed to my sister-in-law/brother-in-law's house. Kurtis had stayed the night for the annual March Madness tradition so I showed up just time for the Creighton game. Sadly we didn't win, but I was proud to rock my new blue and white striped hoodie for the game. I didn't need to tell anyone that I bought it because I liked it and not just for Creighton games 😉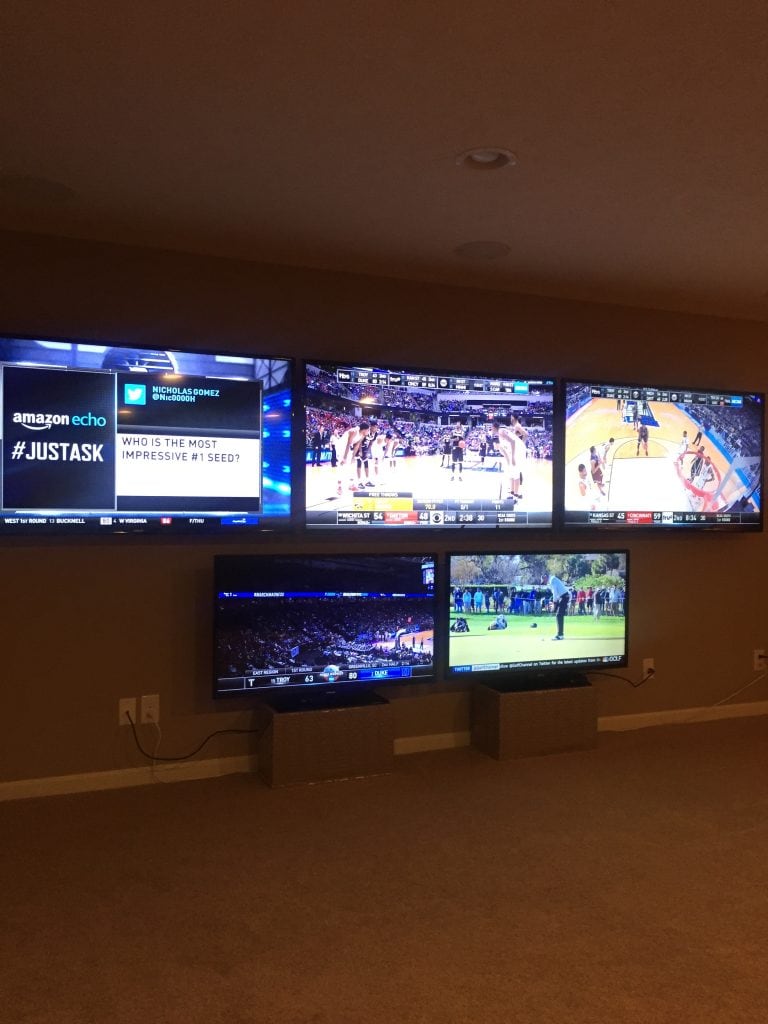 We decided to make these pizza rolls that we found on Pinterest a few years back. They are so delicious and easy to make. You just by the Pillsbury croissants and then roll four pieces of pepperoni and half a string cheese stick. Once they are rolled up you sprinkle them with garlic powder. You then just bake based on the Pillsbury can instructions. I showed a few of the stages below so you can see how we places everything. We roll from the end with the string cheese.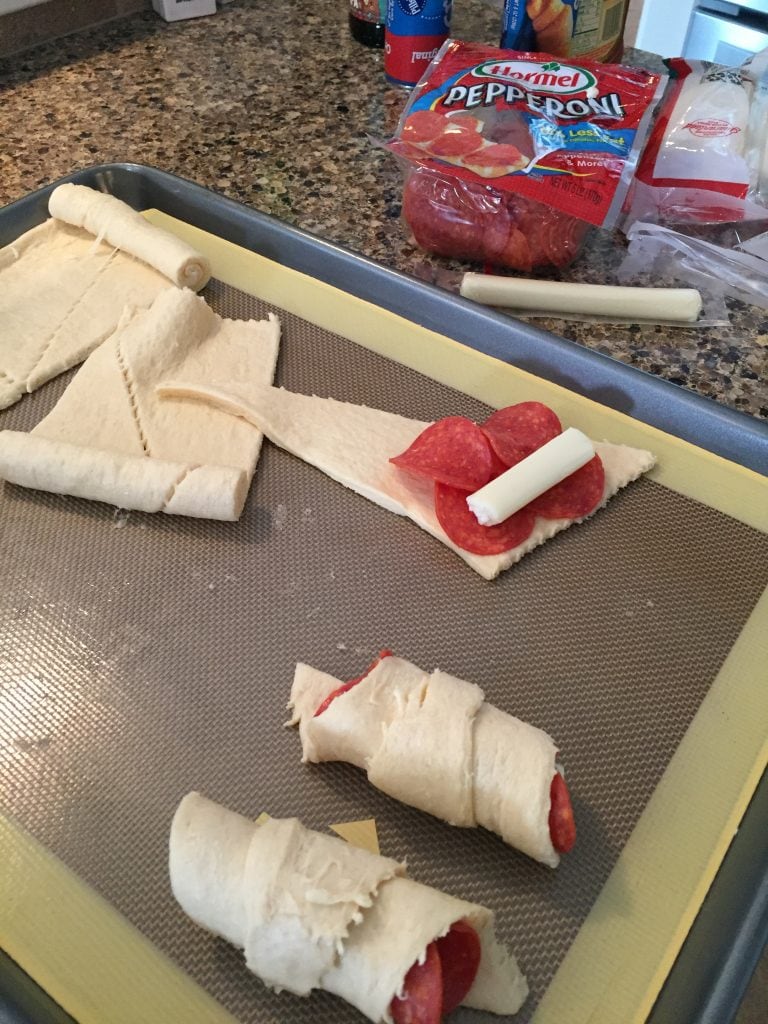 They are one of my favorite appetizers for watching sports. Men and women alike love them!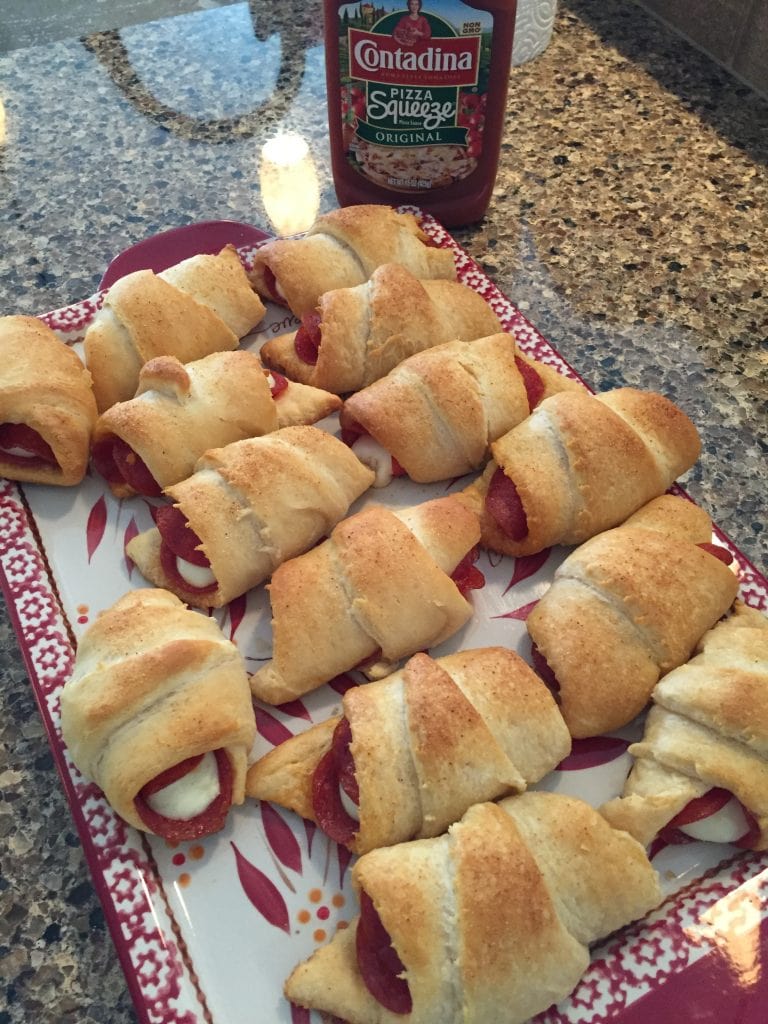 I haven't mentioned it before, but we're likely going to be getting me a new car soon.  Long story short, a few years back, I had Kurtis sell my luxury SUV on a whim one weekend while I was at a blog conference. I was so sick of the outrageous payments and I was happy going back to an affordable, used sedan. Now, nearly two years later, it turns out it's pretty tough for us to have two sedans.
With the amount of DIY work we have, and now all the work at the rentals, we just need more space. So, we're on the hunt to find an affordable mid-size SUV option for me that we can haul things around in. I tell you all this, because we spent almost all of Saturday at various car dealerships. Not my ideal Saturday. But, we really don't know what we want and had to test drive a ton of options. I basically hate car shopping more than anything in the entire world. Hopefully we'll make a decision in the next few weeks.
We had to call a timeout halfway through because we were starving and tried a new taco place that was nearby – Fuzzy's Taco Bar. The food was really good and not what we expected at all!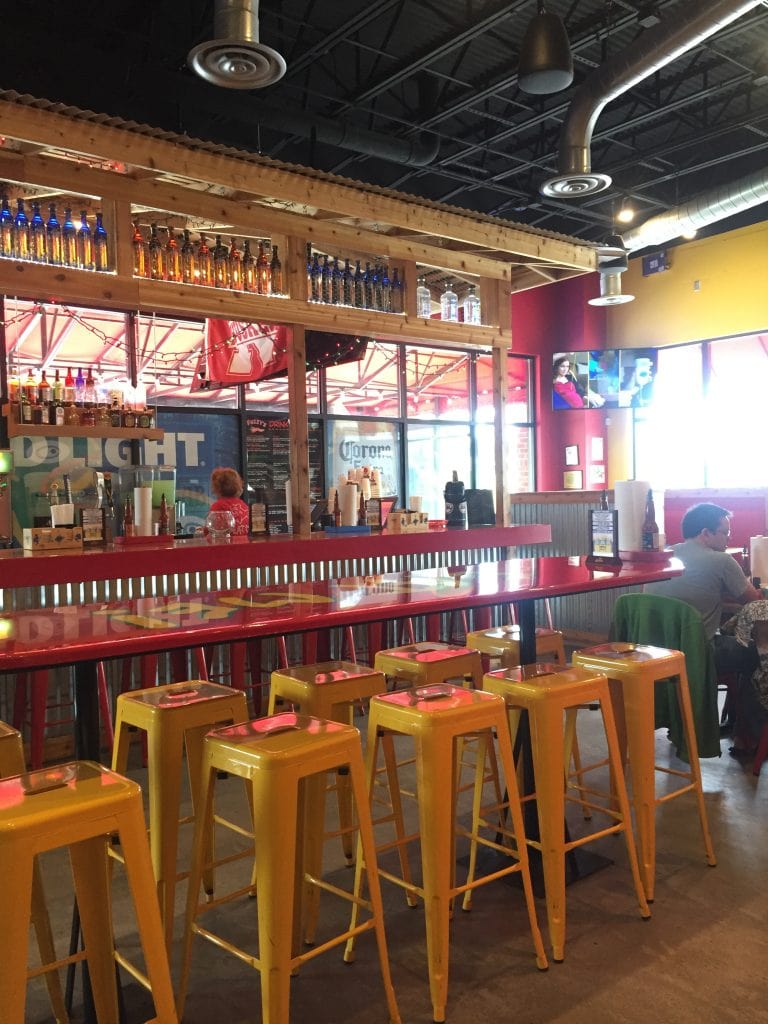 Sunday I spent some time cleaning and organizing. The shelves in our closet were a wreck. I have the top three shelves and it's where I store my workout clothes, jeans, and DIY/paint-covered clothes.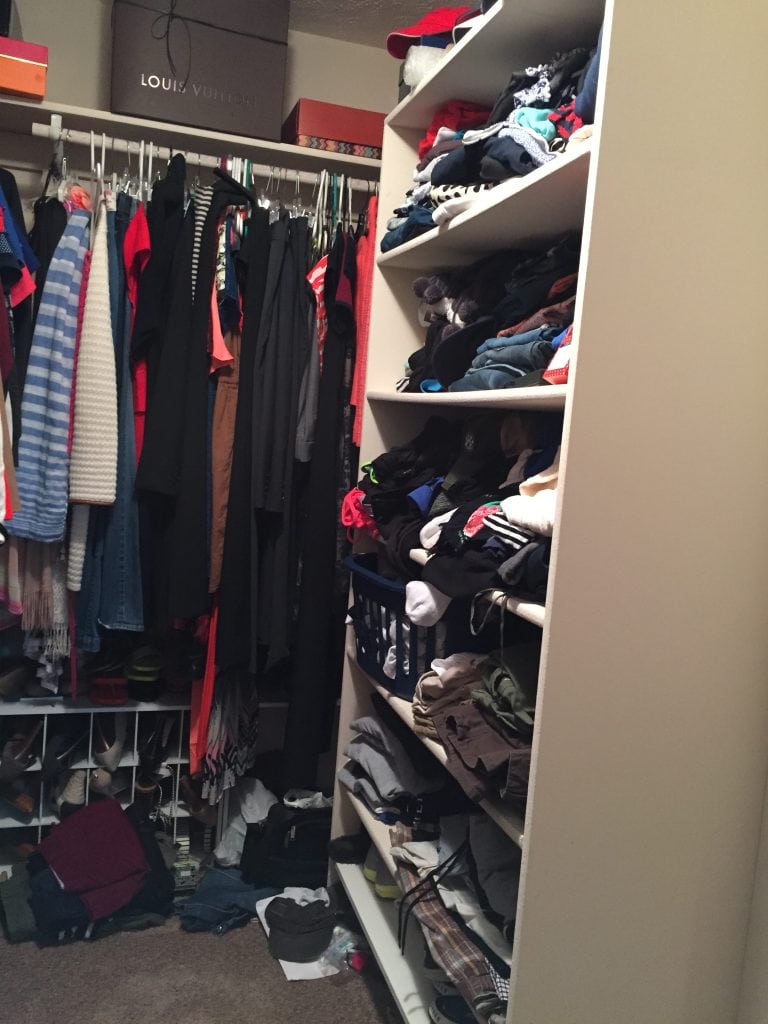 I found these shelf dividers on Amazon and they worked like a dream! No more shoving things in a random spot to get it to fit! They didn't go the full depth of the of my shelves, but they still worked really well! I think they'd work really well in a linen closet, too!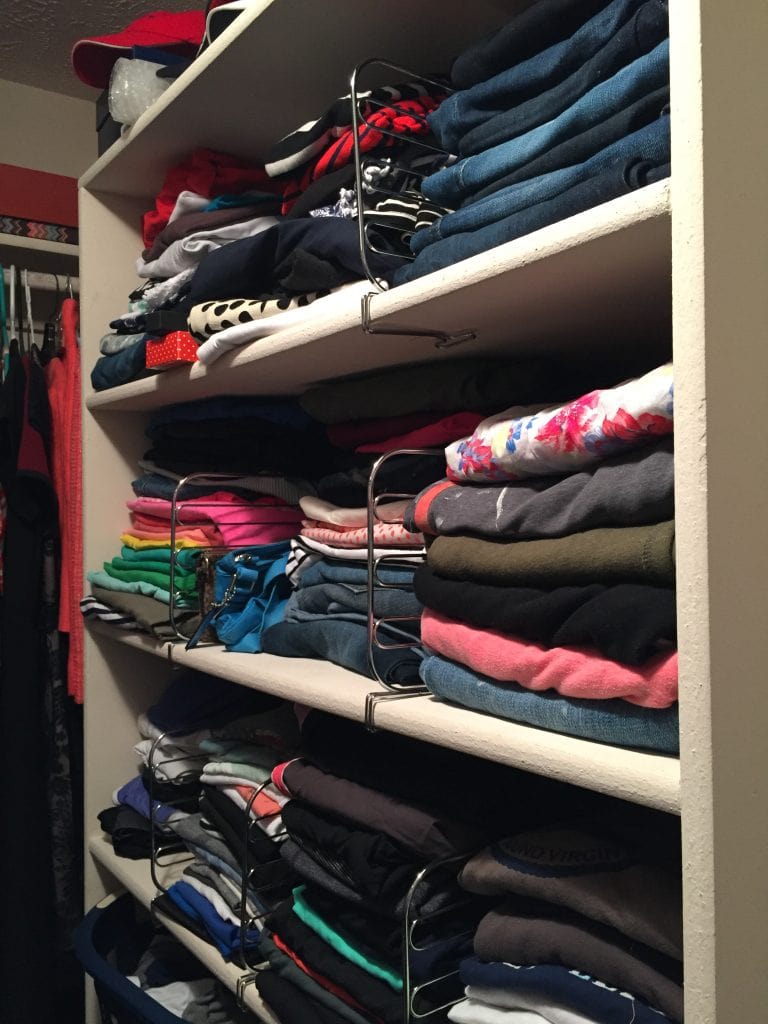 Later that afternoon, we spent a few hours at the rental house. One of the things I worked on was trying to get this spilled turkey grease off the driveway. The drip line runs the entire length of the driveway and then ends at the street. I power washed the whole thing, and it is still there. Any one have any good tips on how to get rid of this?? It still looks so terrible.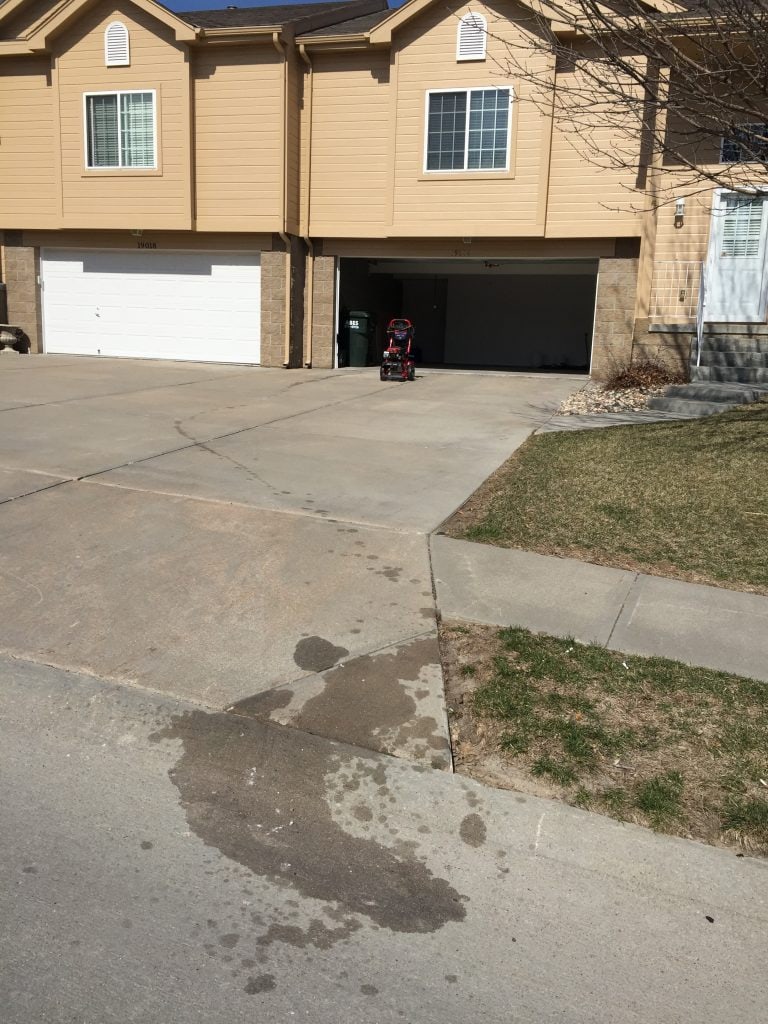 Jill  and Nick had a pork shoulder they bought that they wanted to smoke. And since Kurtis "borrowed" Nick's smoker about three years ago, we smoked it yesterday. Jill made homemade coleslaw and sriracha deviled eggs. The food was all so good and the perfect way to say goodbye to winter! Especially since it was so light out and was 80 degrees outside!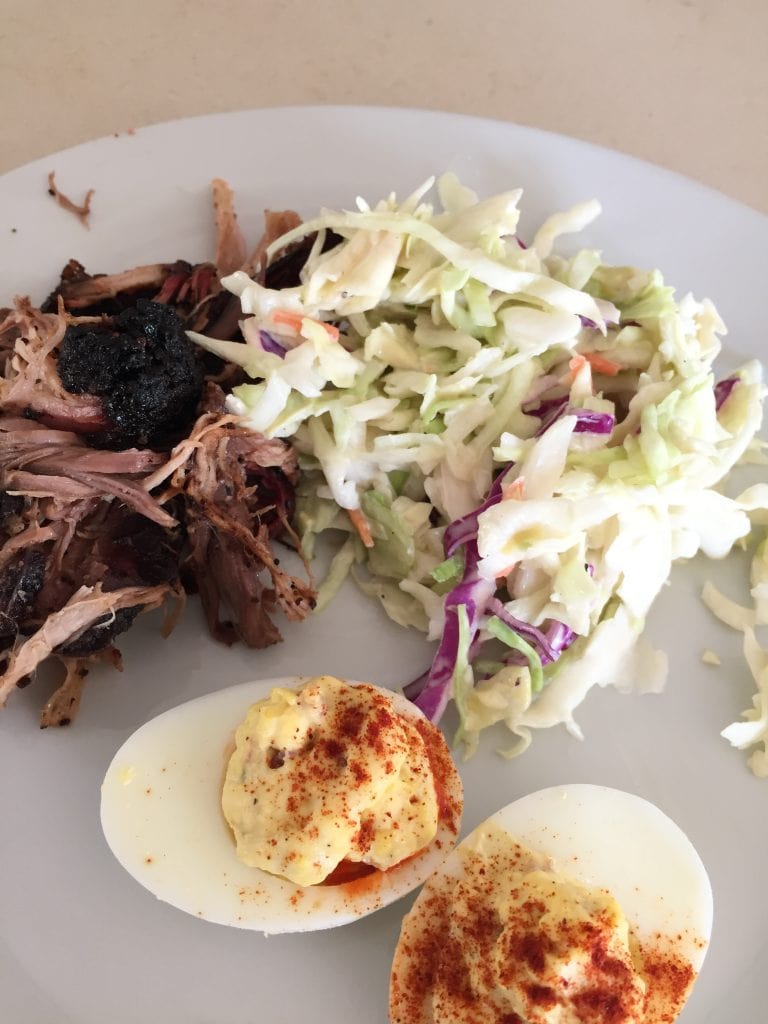 If you would like to follow along on more of my home decor, DIY, lifestyle, travel and other posts, I'd love to have you follow me on any of the following:
Pinterest / Instagram / Facebook / Twitter / Google+
disclosure: some affiliate links used